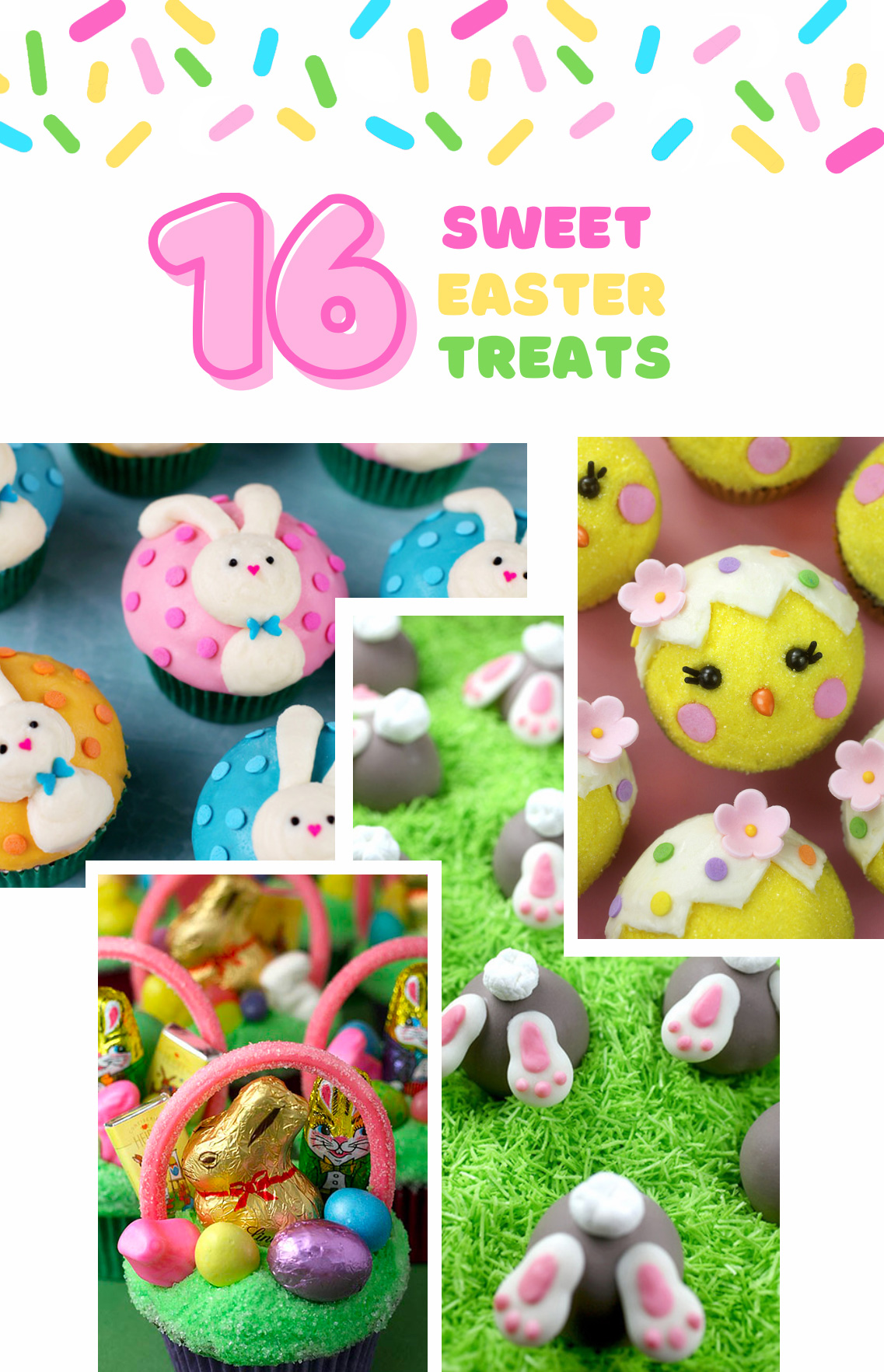 I have some pretty spring treats to share with you today. From cupcakes to cake pops to meringues and more … I hope these adorable sweets inspire you to make something fun for Easter. And if nothing else I hope they make you smile from all the cuteness.
Let's hop to it.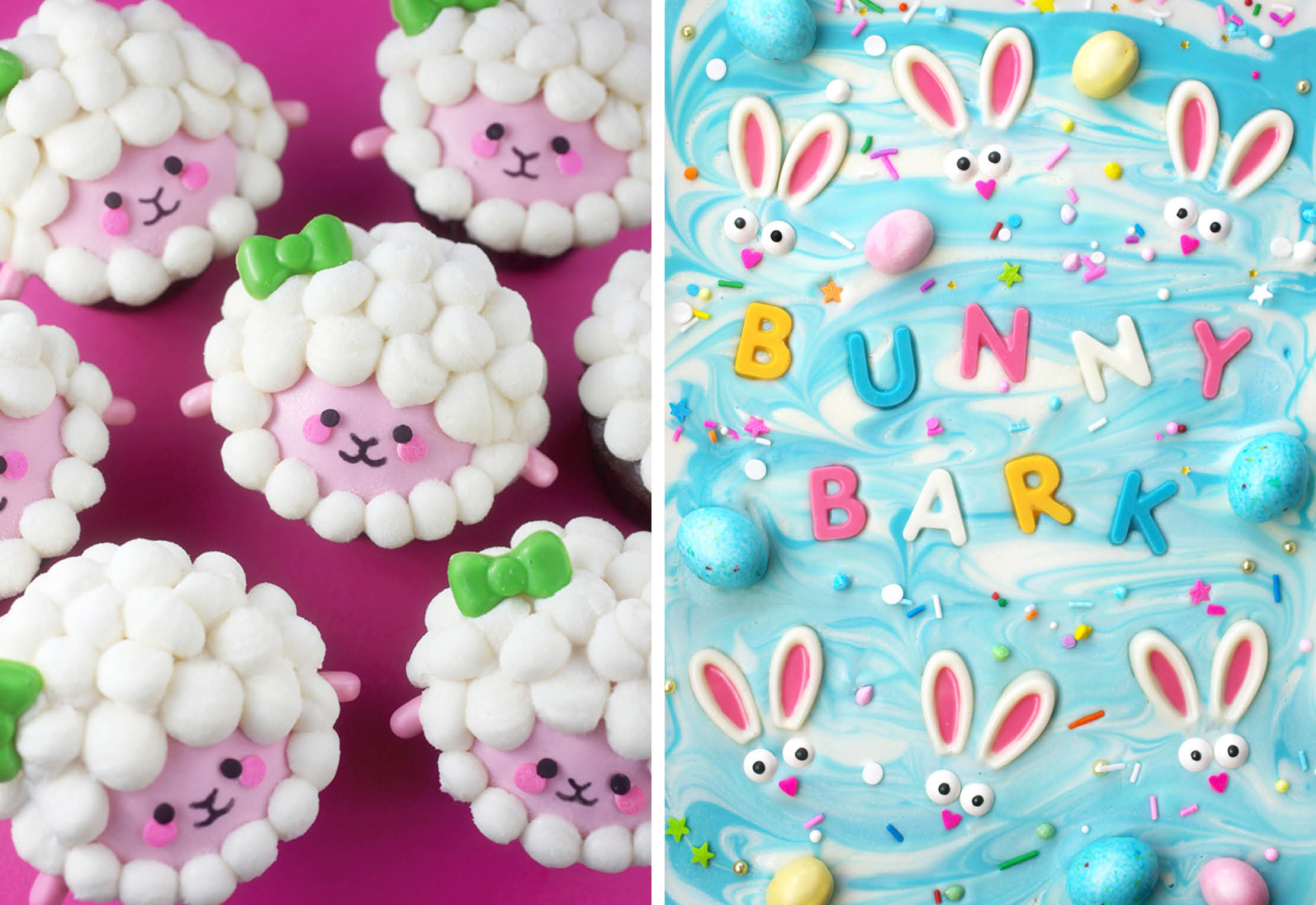 1. Little Lamb Cupcakes
Puffy little balls of buttercream, dusted with confectioners' sugar make these little lamb cupcakes wooly cute.
2. Bunny Bark
This is such a fun project… and super customizable. Use your favorite Easter candy along with pastel candy coating and sprinkles for a charming treat. Then break the bunny bark apart and enjoy!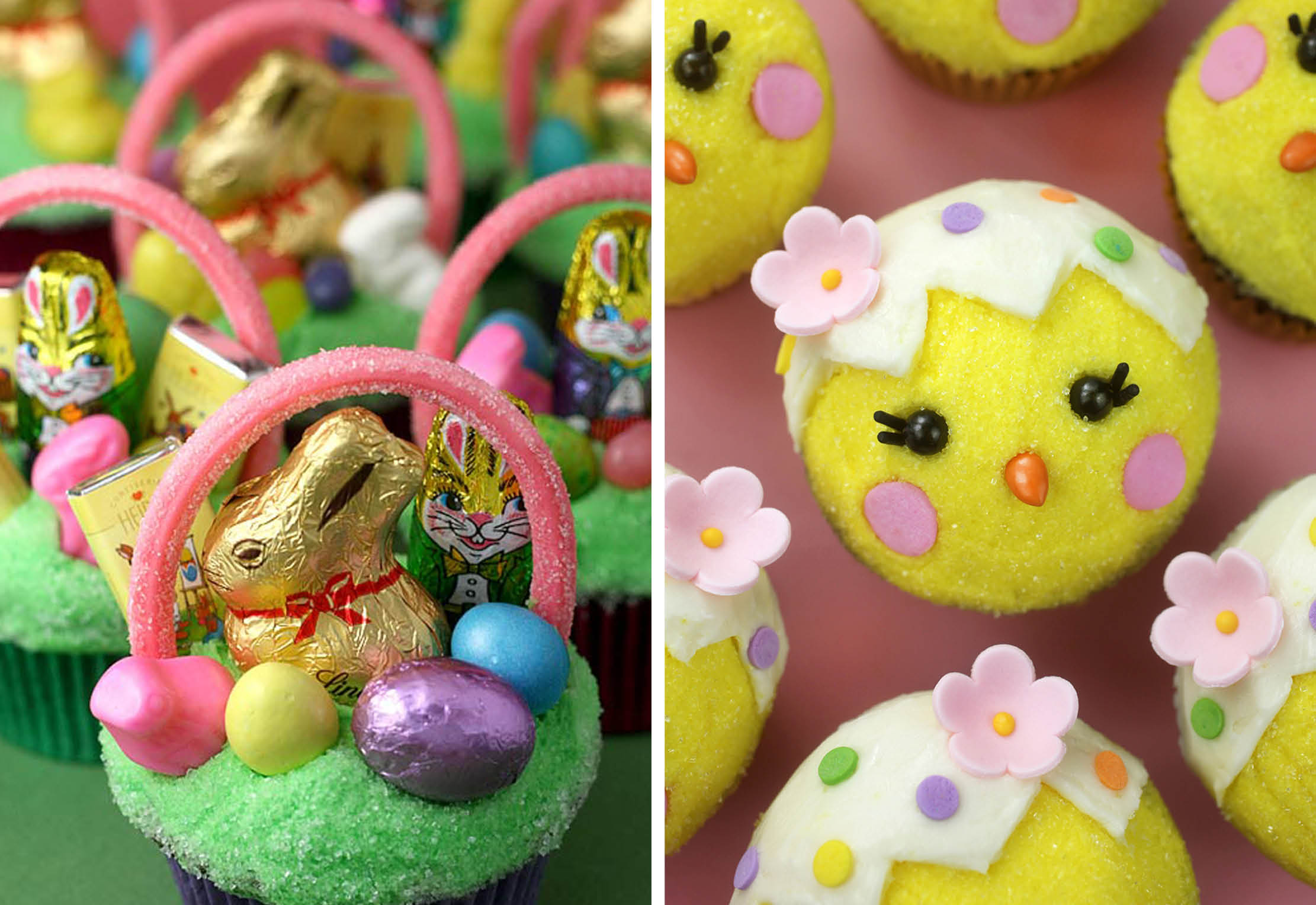 3. Easter Basket Cupcakes
These are one of my all time favorites for Easter. Make cupcakes and press tiny Easter egg candies and chocolates like these Lindt bunnies into the buttercream. Use sour punch straws for handles and these Easter Basket cupcakes will be hard to hang on to.
4. Eggstremely Cute Chicks
This is a fun use of buttercream and one of my go-tos for decorating cupcakes. Frost the tops of these chick cupcakes and then dip in sanding sugar to coat. It makes it easier to shape the surface without the frosting getting everywhere. Then use candies for all the features which is much safer for me than trying to pipe eyes and such with frosting. I can control shapes a lot better this way.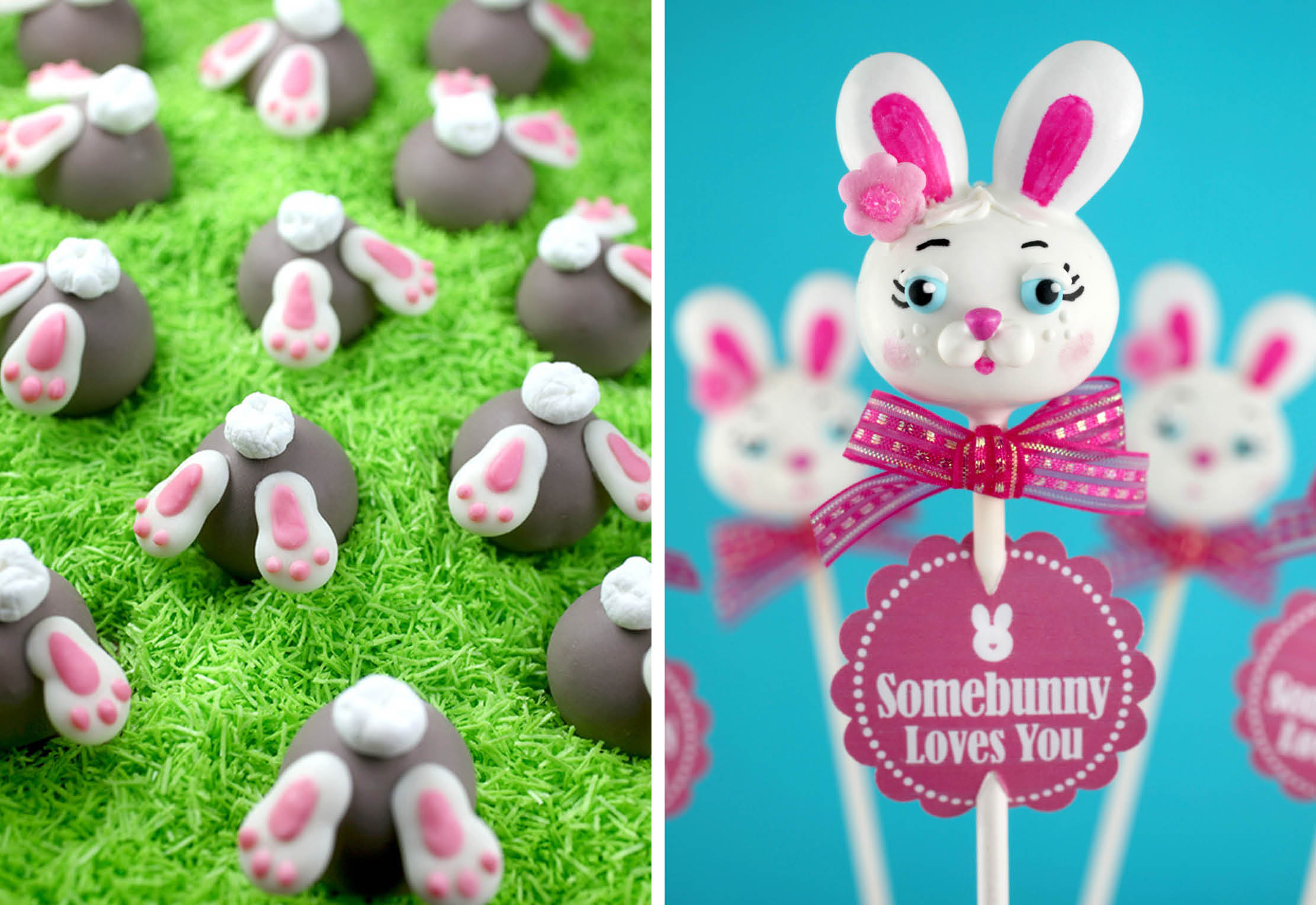 5. Bunny Bum Bons
Love cake pops but don't want to mess with lollipop sticks – then try these bunny bum bons and use mini marshmallows for puffy little tails.
6. Bunny Cake Pops
These bunnies are a little extra, but you can decorate them as much or as little as you like. Use jordan almonds for a pretty perfect ear shape and don't forget to download the printable treat tags to accessorize your Bunny Cake Pops, too!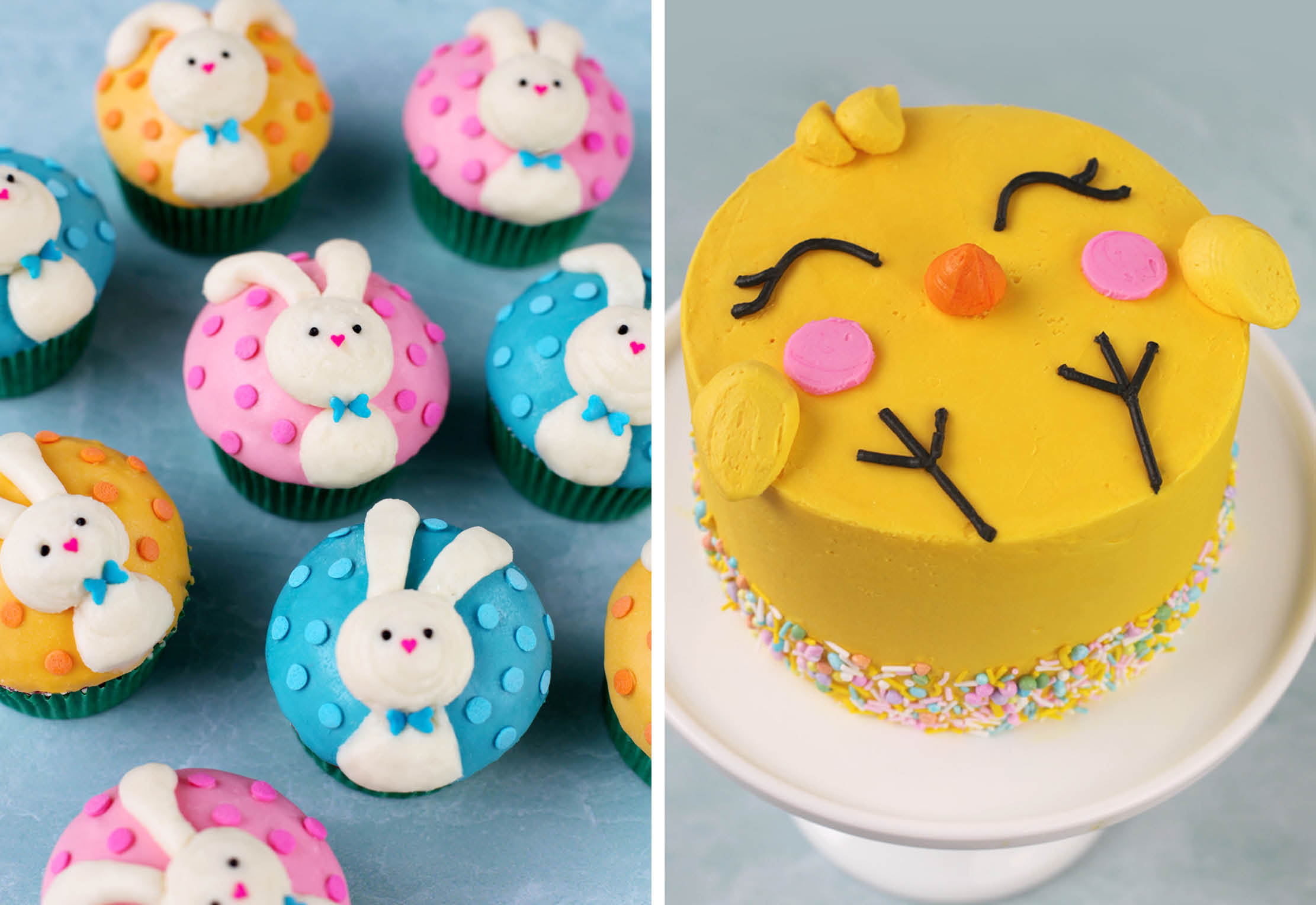 7. Buttercream Bunny Cupcakes
These buttercream bunny cupcakes are dipped in pastel-colored candy coating for a smooth, sturdy surface, and then dotted with confetti sprinkles. The bunny bodies are all buttercream and adorned with just a few tiny sprinkles to finish the look.
8. Baby Chick Chocolate Cake
I love this all buttercream layer cake! It's just too cute for words and would be lovely for a baby shower too! You can frost the cake in yellow or pink or blue. And I guess in white too for more of a farm animal vibe.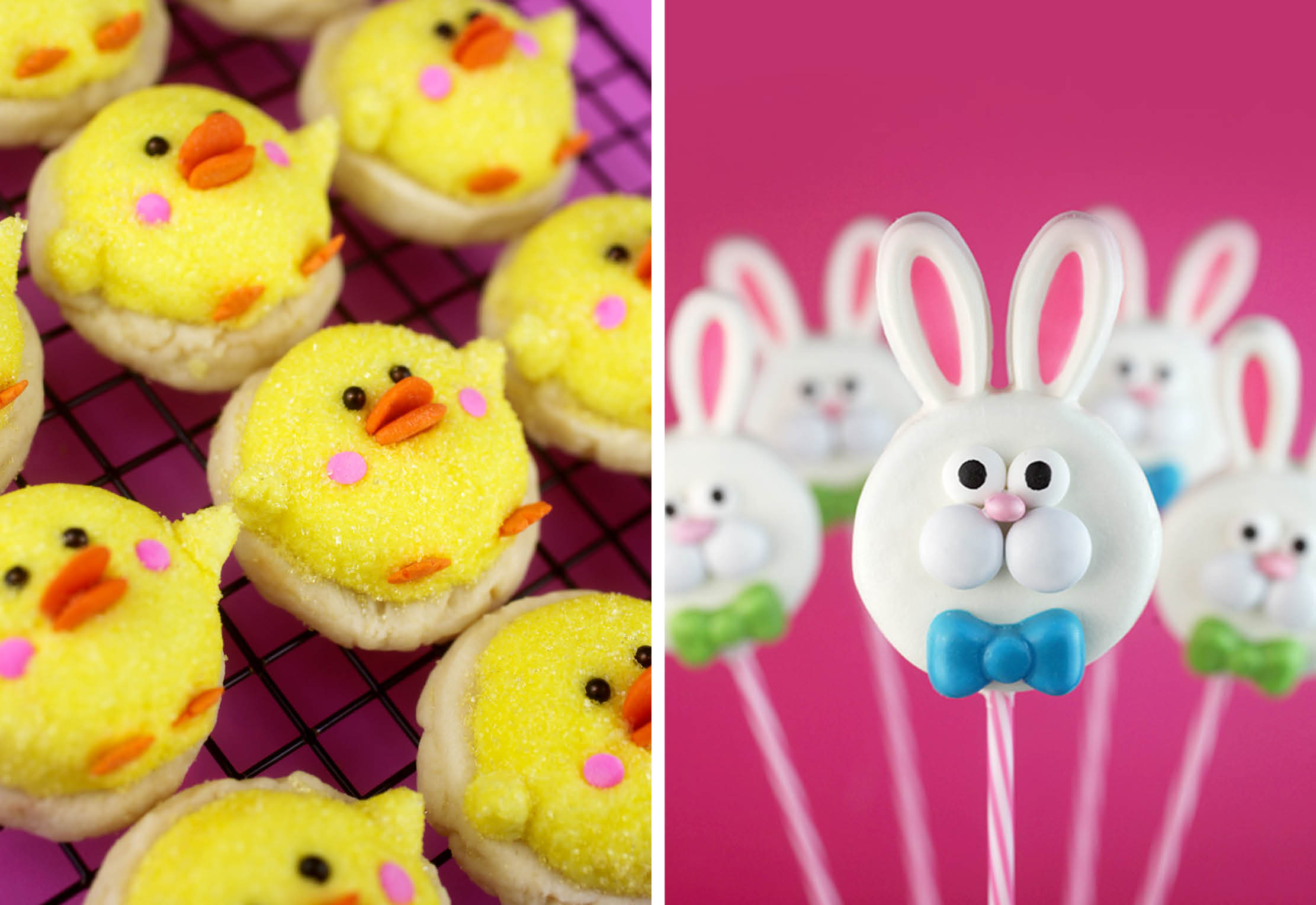 9. Darling Duckling Sugar Cookies
Okay if you don't do anything else, make these sugar cookies and eat them with just plain buttercream. They are so so good! A forever favorite of mine. Make some duckling sugar cookies.
10. Oreo Bunny Cookie Pops
Oreo cookies dipped in vanilla candy coating and decorated to look like bunnies. Yes, please. Use this bunny cookie pop how-to for inspiration because my bunny ear candy mold is sold out. But you can use other candies like the jordan almonds again to pull off the look.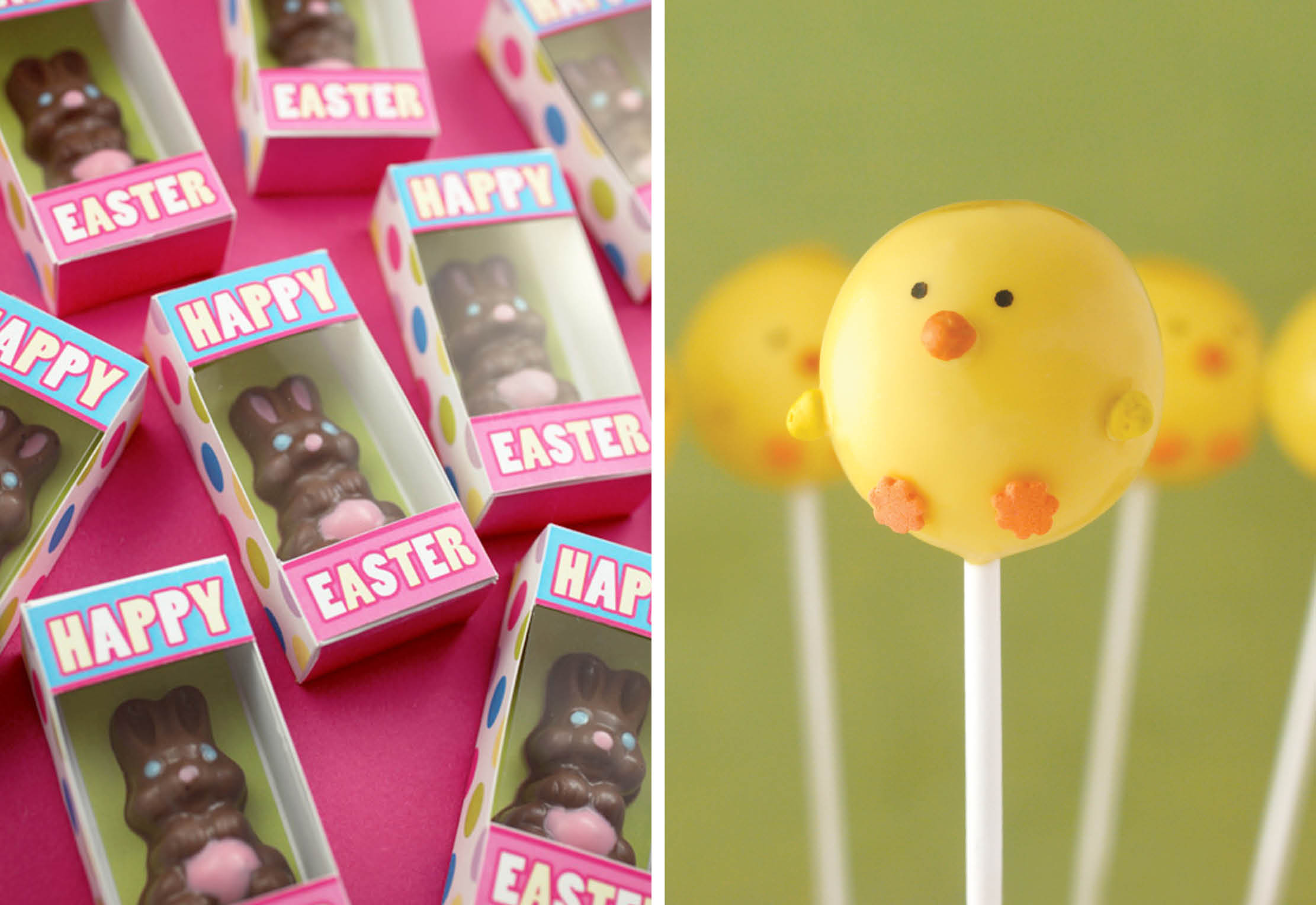 11. Easter Bunny Chocolate Boxes
These are the tiniest chocolate easter bunny boxes and you can download the template to make your own. You'll need a tiny bunny mold like the one I used or repurpose purchased candies you may find to place inside.
12. Spring Chicks
These spring chickens may be my most recreated cake pops and one of my original Easter themed treats. I think they are beloved because of how much wow they bring with so few details. Less is so much more in this case.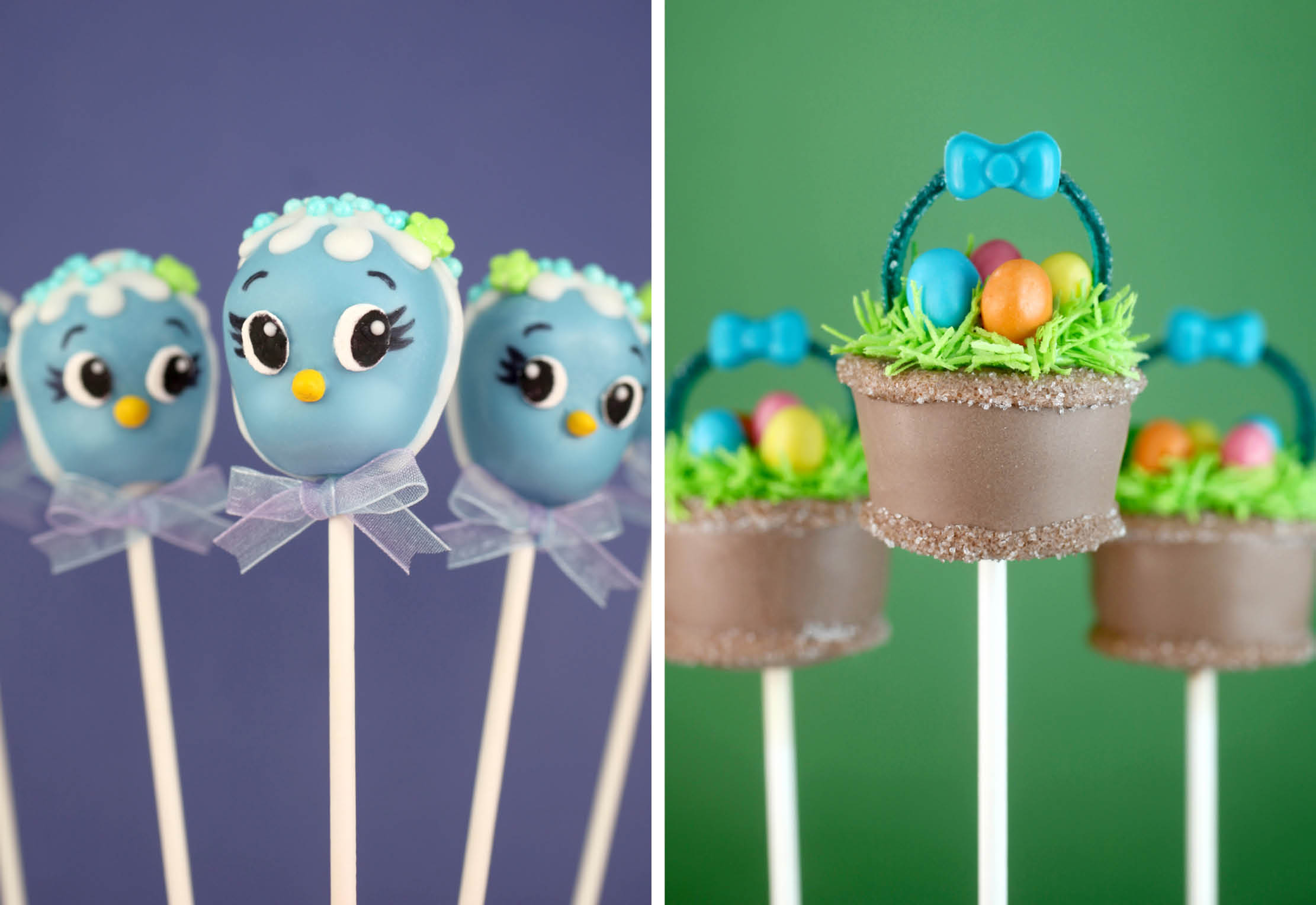 13. Bluebird Cake Pops
Ribbon bows pull together the bonnet look for these bashful little bluebird cake pops.
14. Easter Basket Cake Pops
Candy shred makes for some pretty perfect easter grass. Attach it with melted candy coating so it stays in place. Looking back I love how Easter Basket Cake Pops turned out, but I wish I had tried a basketweave design, too for full effect.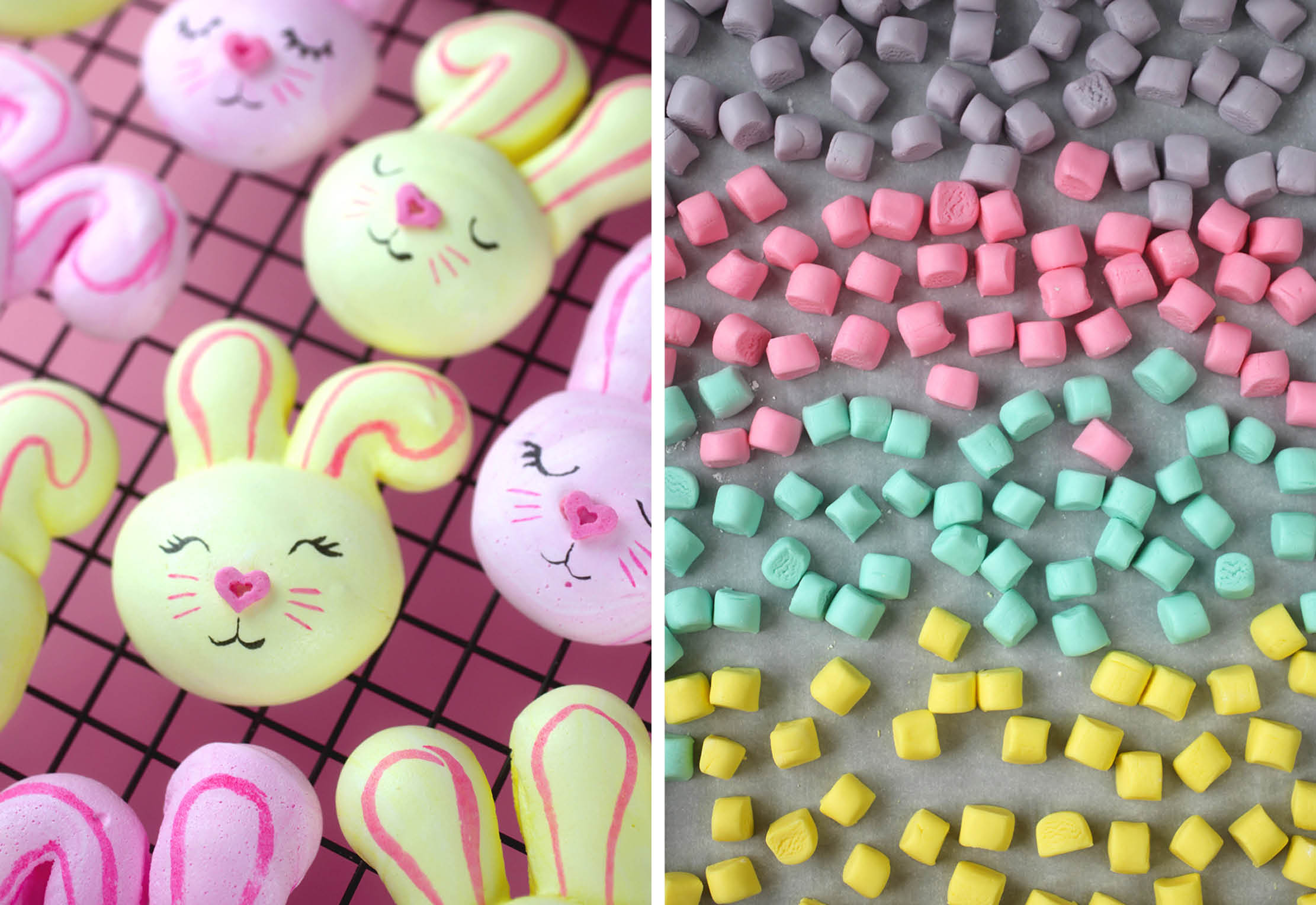 15. Meringue Bunnies
These two-ingredient treats can be whipped up last minute and last a while to boot. Make meringue bunnies.
16. Homemade Butter Mints
And here's another easy ingredient treat with the prettiest pastel colors to wrap things up. Make your own butter mints.
Hope you find some sweet inspiration for spring treats.