That's not a typo. That's just what you get when you mix Betty with a beat.
Several weeks ago, I went on a tour of the Betty Crocker test kitchens and I snapped photos of the Betty portraits throughout the years. There have been eight paintings commissioned to date. But did you know Betty Crocker wasn't a real person? Well, at least not one person. Instead, she was a composite of several of the company's Home Service Department members meant to represent a motherly image. (I got that from the tour.) Over the years portraits have been commissioned to update her look with the times.
Personally, I think they should go retro. One of the older ones is definitely my favorite.
Anyway, I thought it would be fun to make a quiz out of the portraits. So, let's see how good you guys are at guessing.
Below are eight Betty Crocker portraits. Place them in the correct order from oldest to newest. If you list them correctly, you'll be entered to win………………………………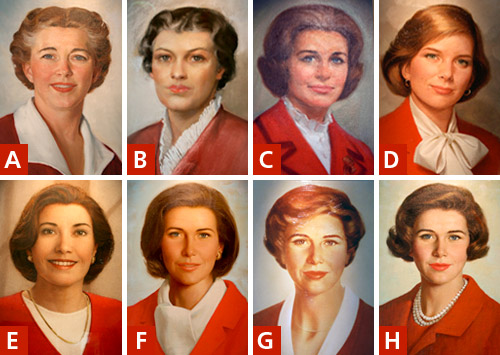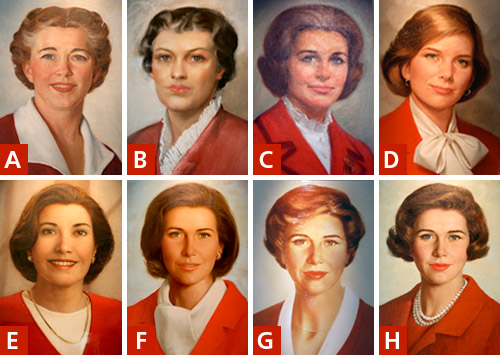 to win ………………
the new………………
iPod nano … in rocking red of course. Betty likes red. (I'm gonna keep thinking she was real… things are just better that way.)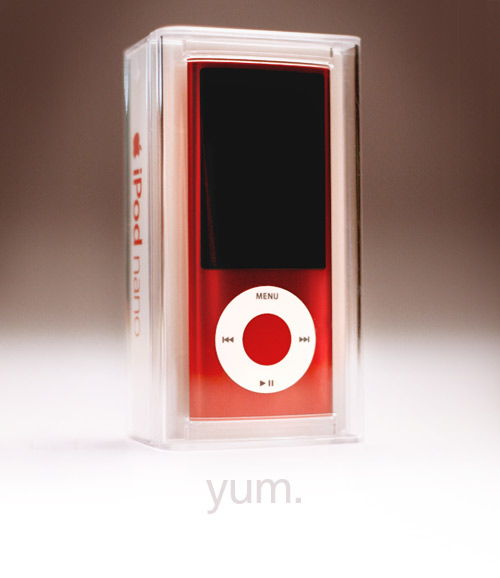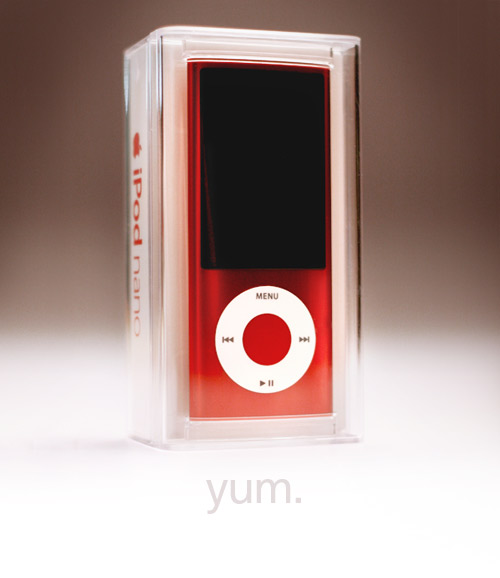 P.S. … it also shoots video, so I picked up the bigger 16GB hard drive. (You're welcome.)
Enter to Win
Just enter your answers in this format:
For number 1, enter the letter of the portrait that you think is the oldest painting. List them in order ending with the letter of the portrait you think is the newest for number 8. You can copy and paste the numbers below with your comment and then just fill in the corresponding letters from the above Betty portaits. Who's game?
oldest
1 =
2 =
3 =
4 =
5 =
6 =
7 =
8 =
newest
Deadline to enter is Tuesday, November 17 at 7:00 pm ET. One winner (with the correct answers) will be chosen at random and announced on this post sometime Tuesday evening.
Good Luck!
Time's Up! We have a winner.


Man, you guys are good guessers. Really good. Too good. This was way easy for most of you.
Maybe I should have asked for dates of the portraits, or even the artists that painted them. Naaaahh, that would be too mean. Besides, announcing a winner went much quicker this way since I didn't have to shuffle through a bunch of wrong entries. So thank you all for being so smart.
The answers go like this…
1 = B
2 = A
3 = H
4 = F
5 = C
6 = G
7 = D
8 = E
And here they are in photo order.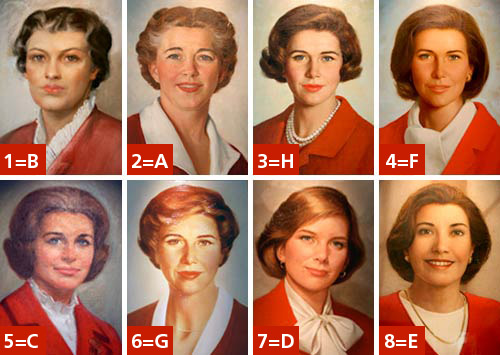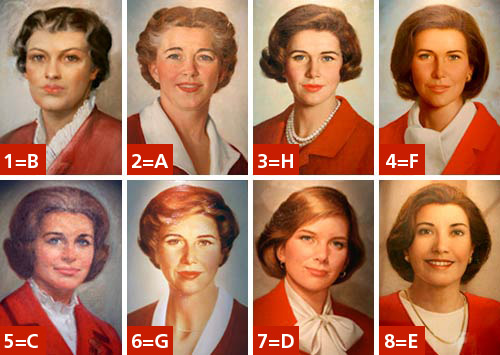 And, now for the winner.
Congratulations goes to Sandy T for being lucky number 2473 and being smart enough to have picked them in the right order. One little red iPod nano is coming right at you.