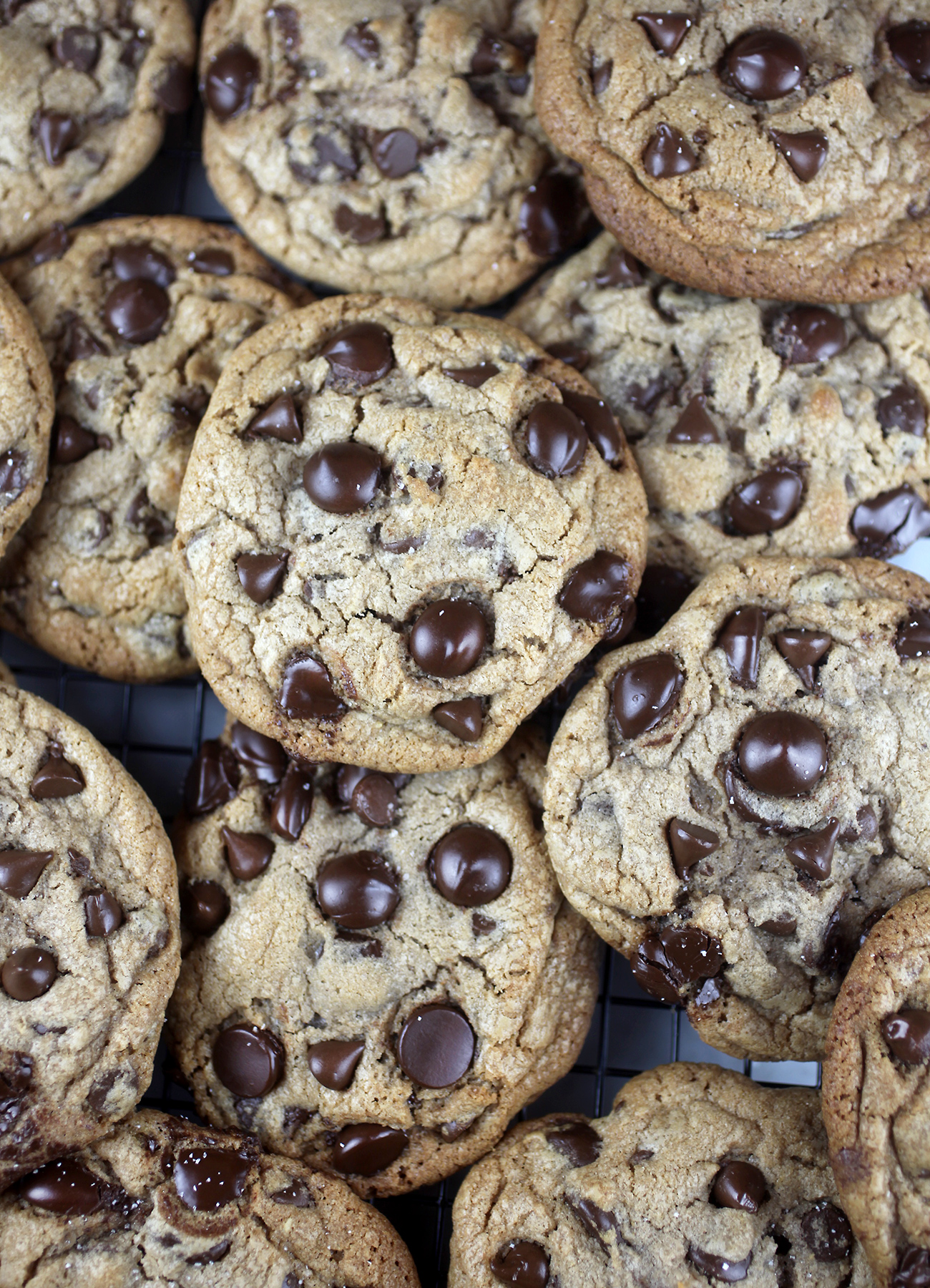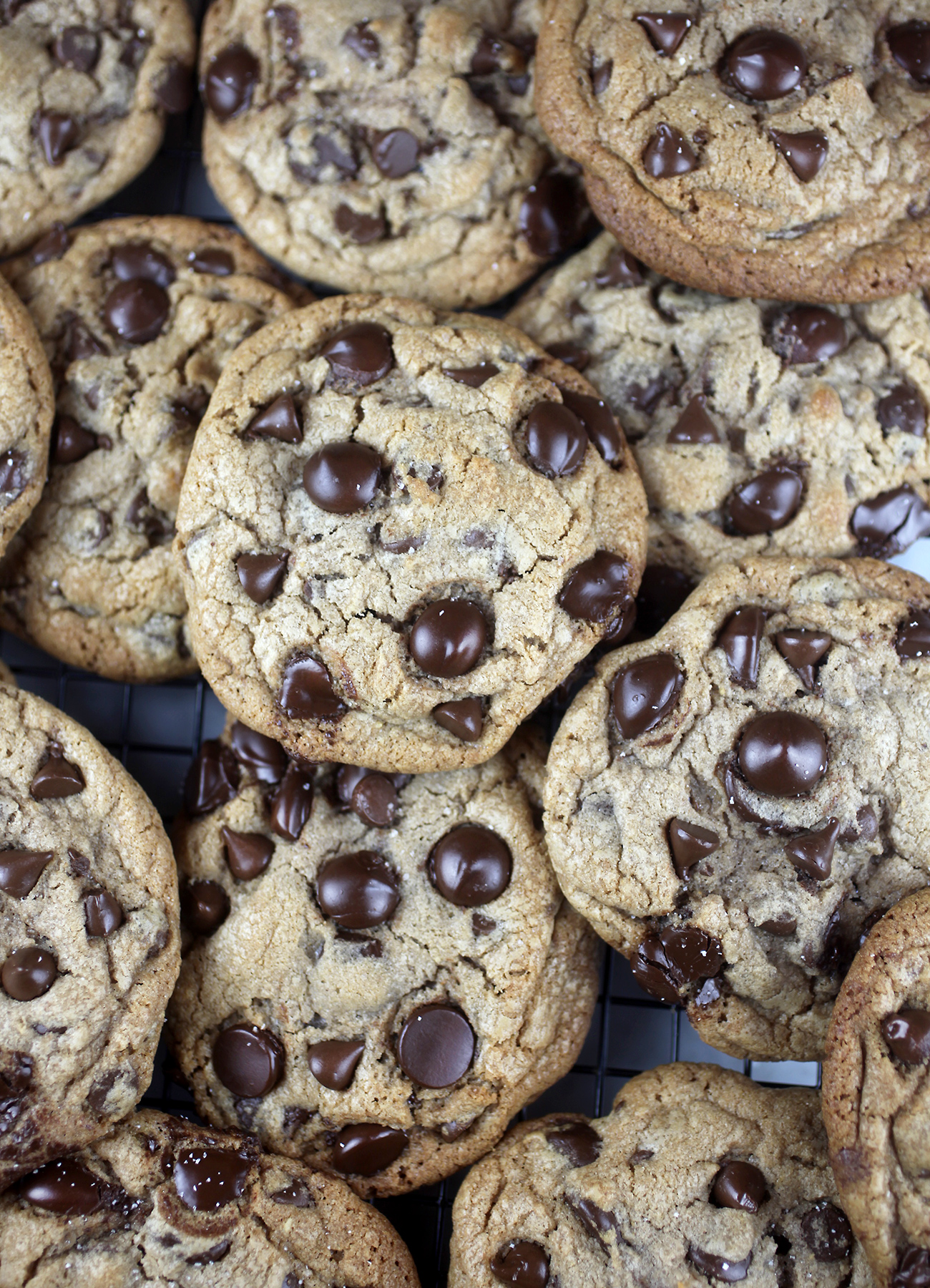 These cookies are kissed with three kinds of chocolate and yes, they totally taste as good as they look.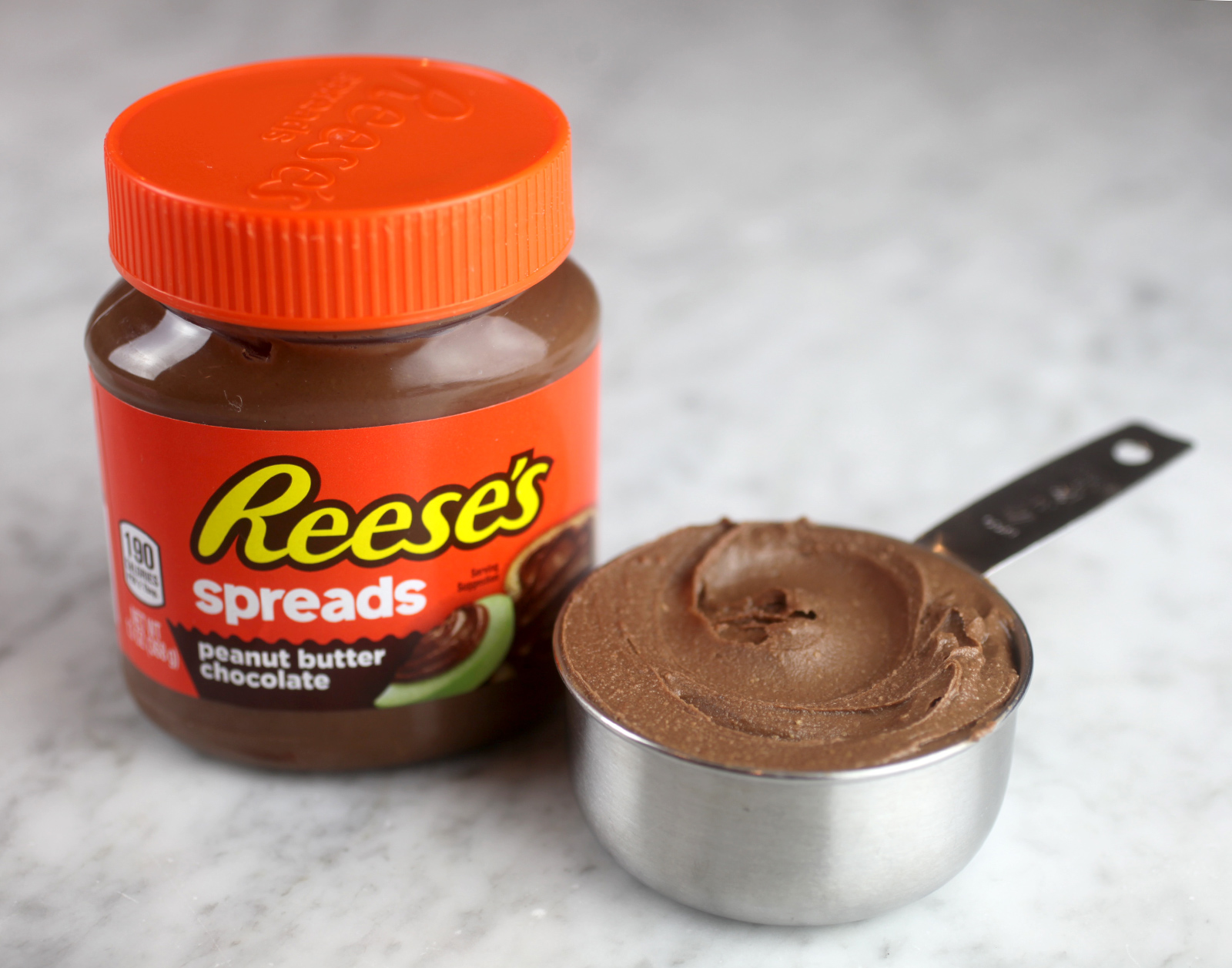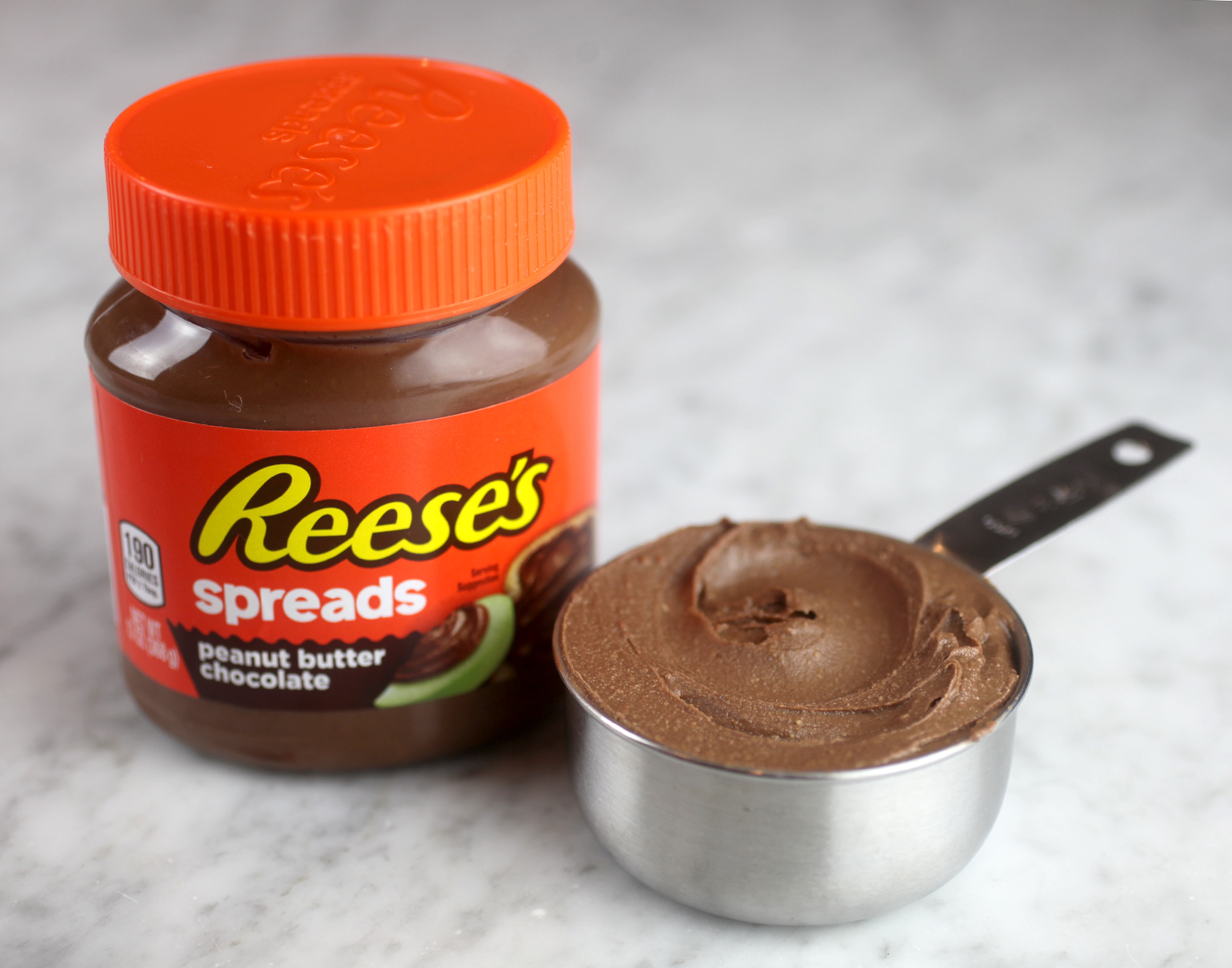 They're made with a half cup of Reese's Peanut Butter Chocolate Spread in place of a 1/2 cup of butter, plus more of the spread stuffed inside.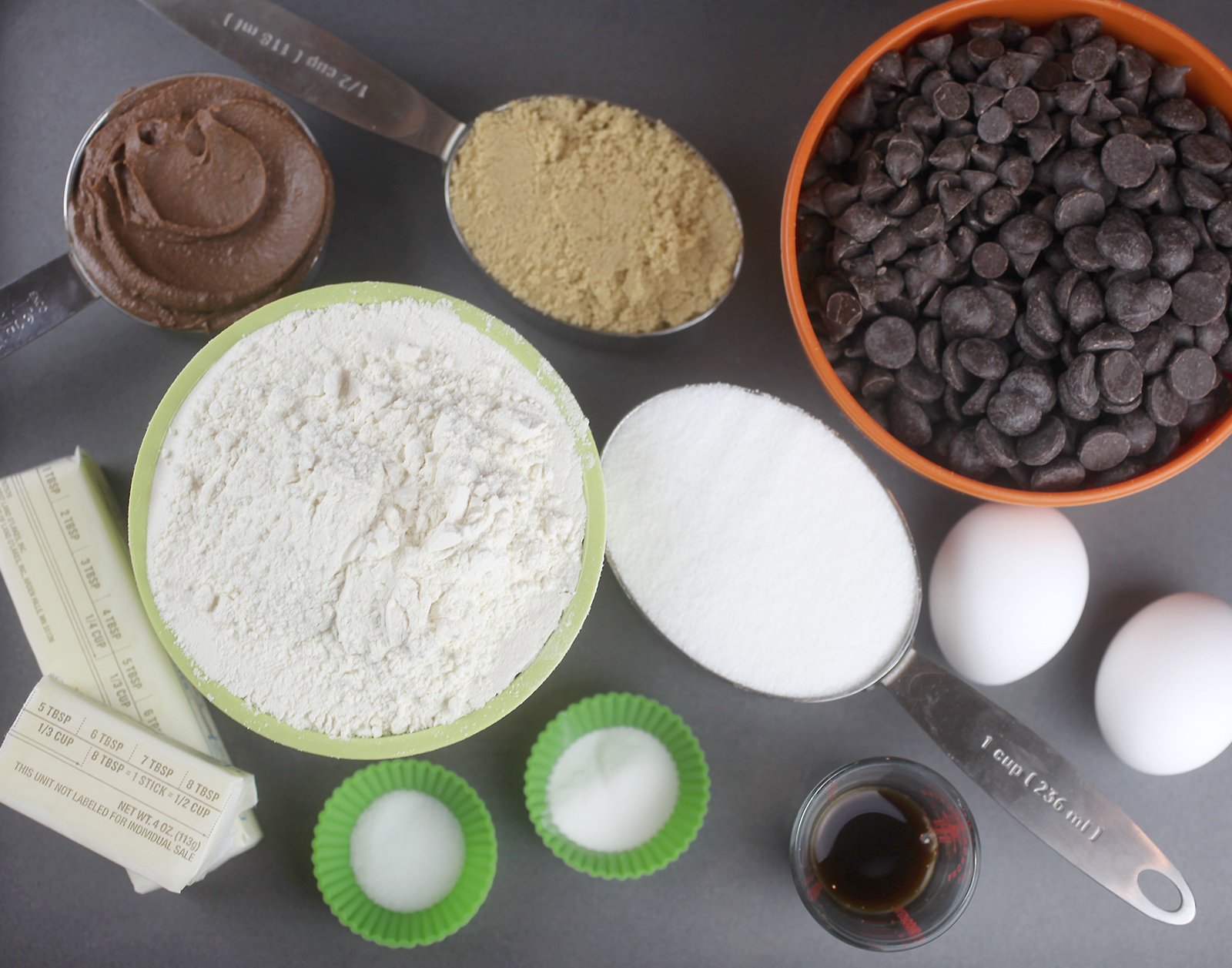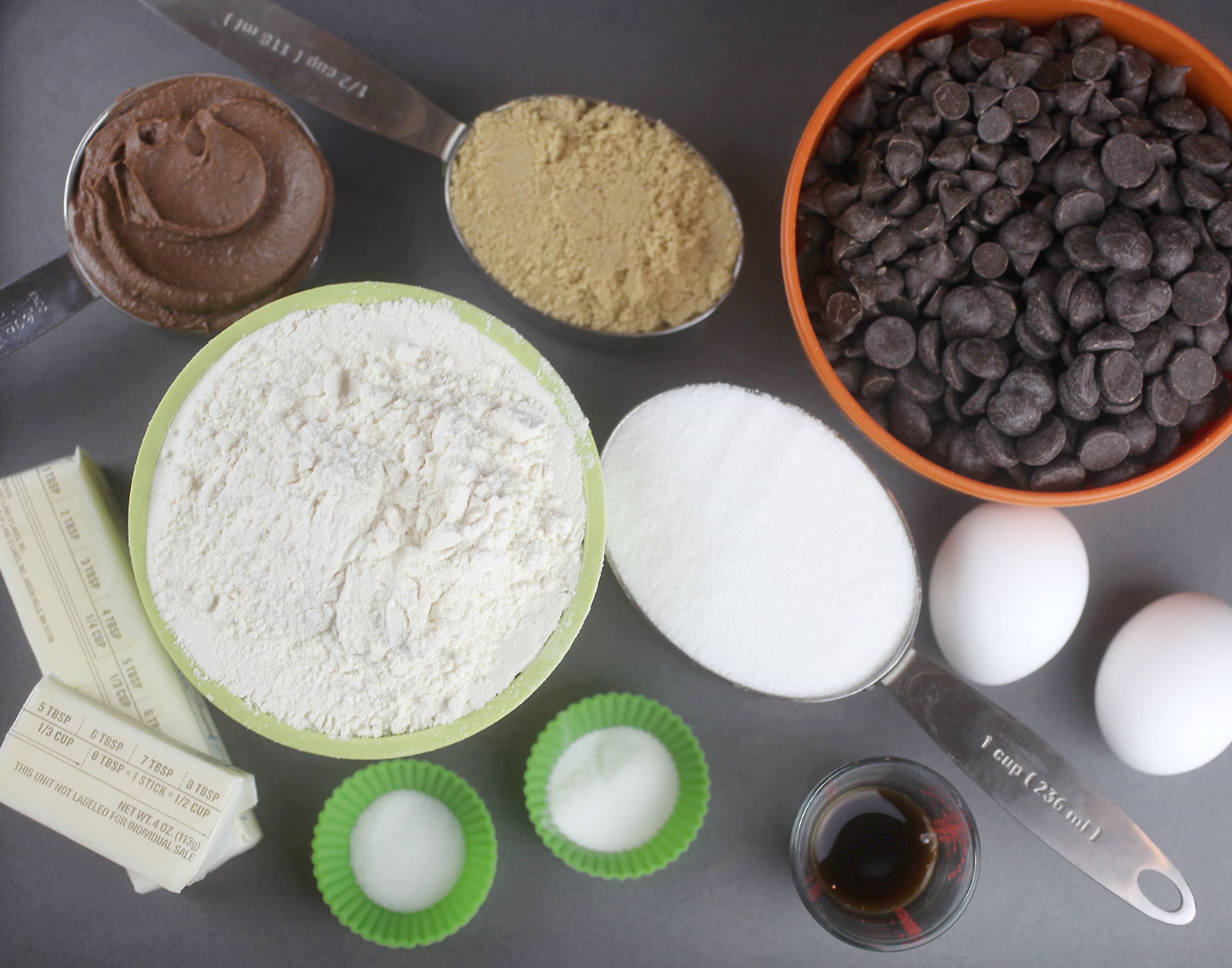 The rest of the ingredients are all your favorite basics. I did use two kinds of chocolate morsels though. And a bunch of them… 1-1/2 cups of semisweet and 1-1/2 cups of bittersweet chocolate chips.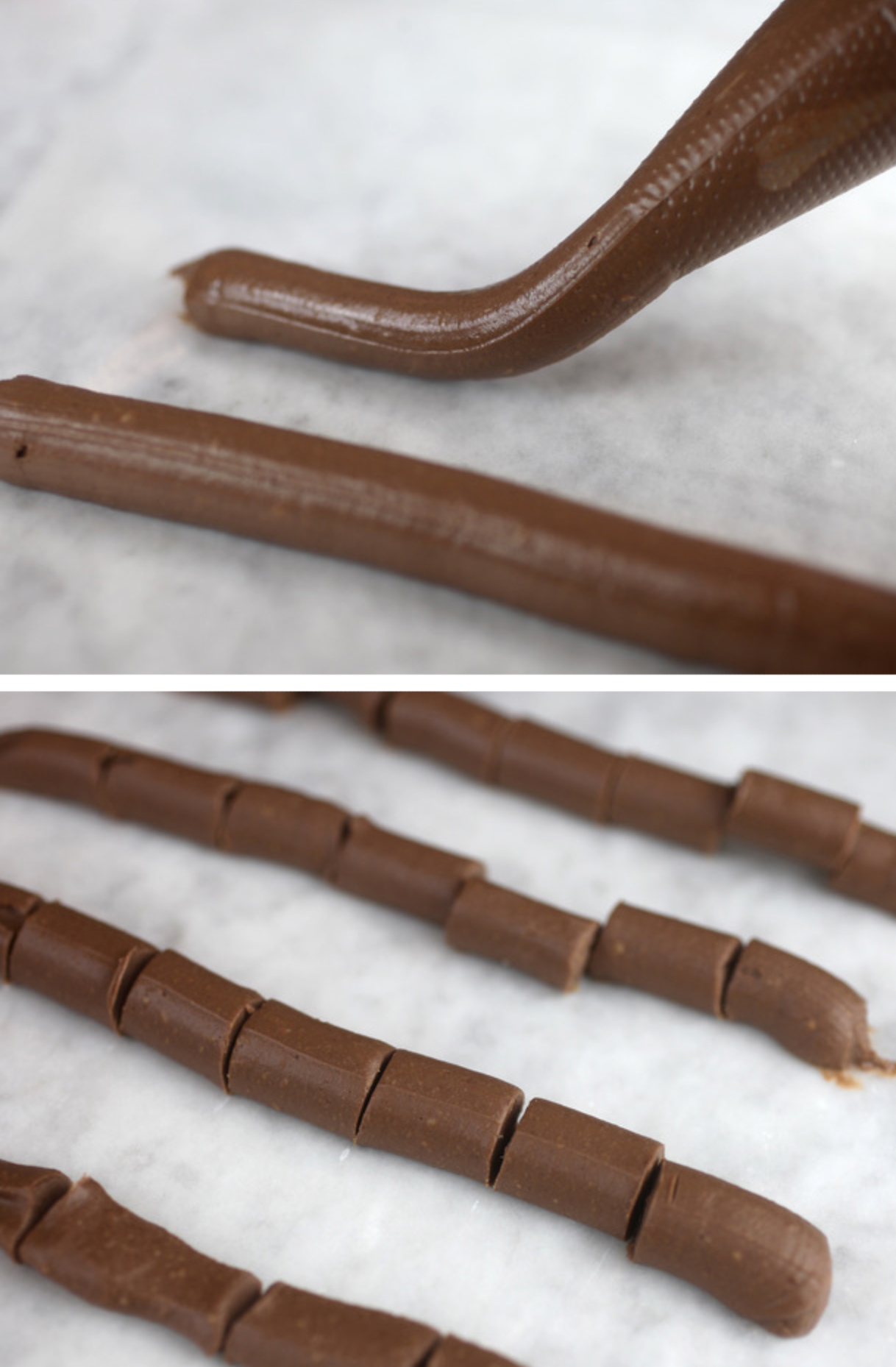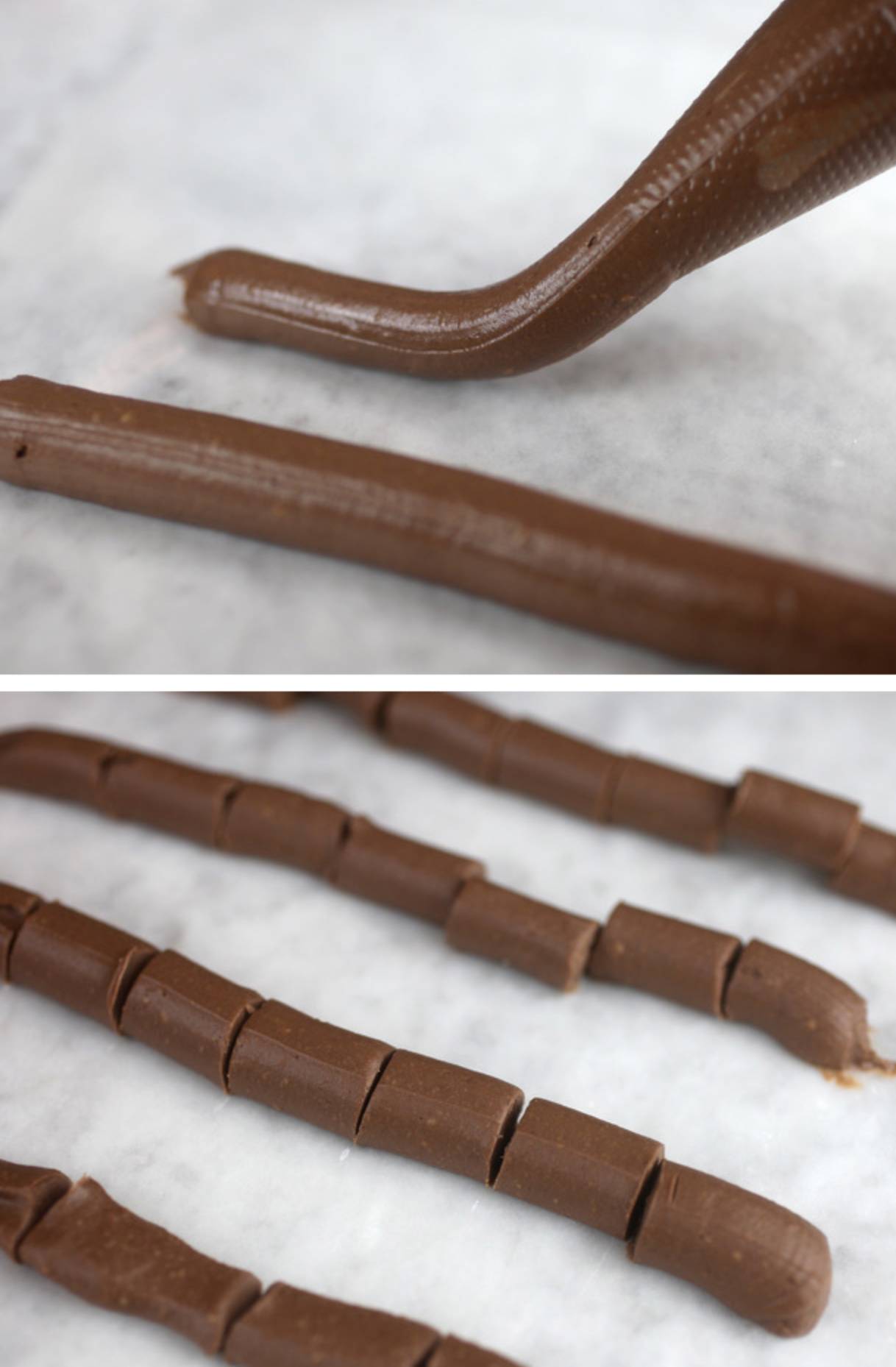 After measuring a 1/2 cup of the Reese's spread for the cookie dough, prepare the rest to stuff inside. Spoon the remaining spread into a piping bag, snip a large corner off of the tip and then pipe thick lines on a wax paper covered baking sheet. Freeze the spread for about 30 minutes and when firm, cut into 1-inch pieces. Then refreeze while preparing the dough.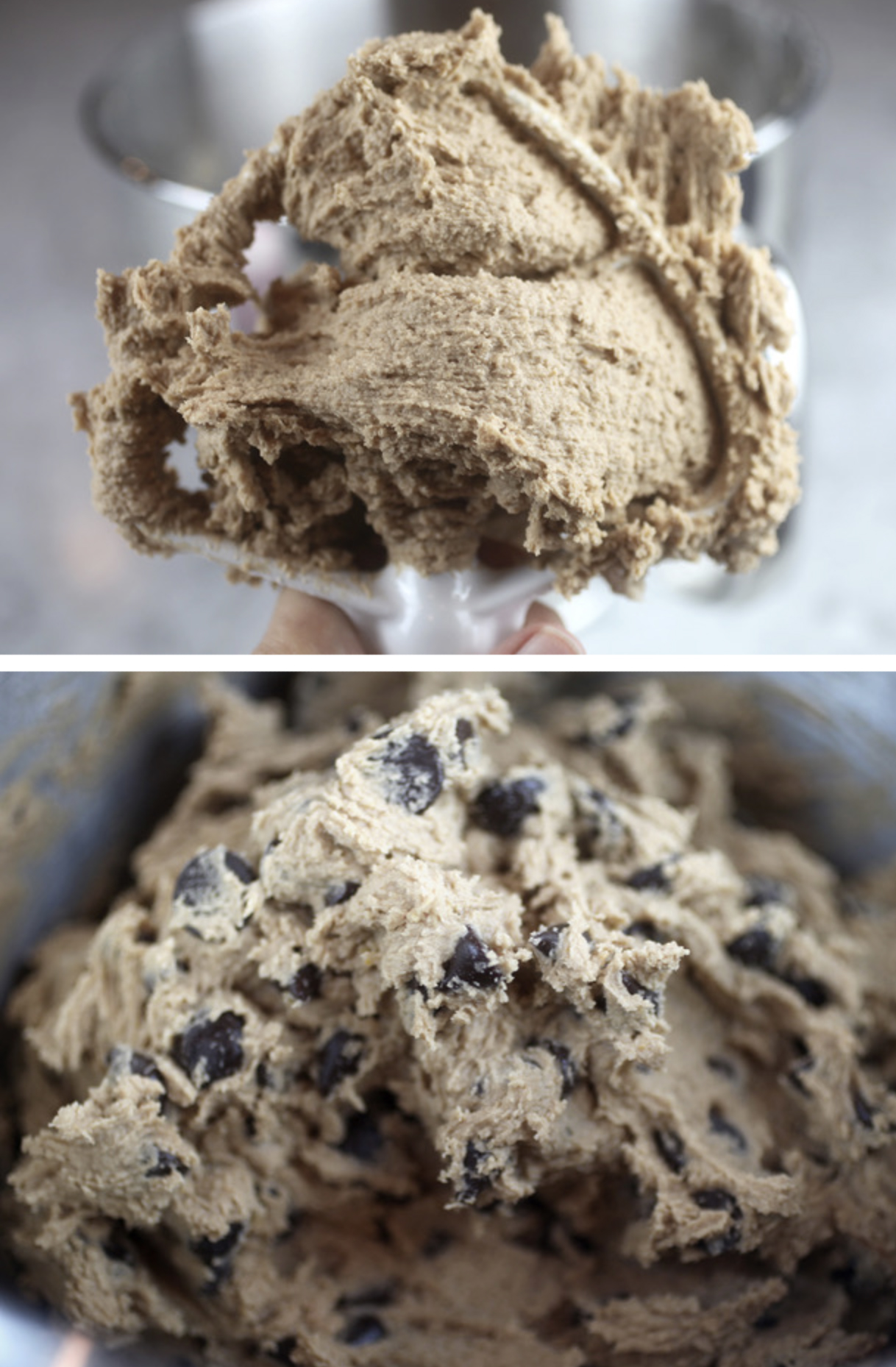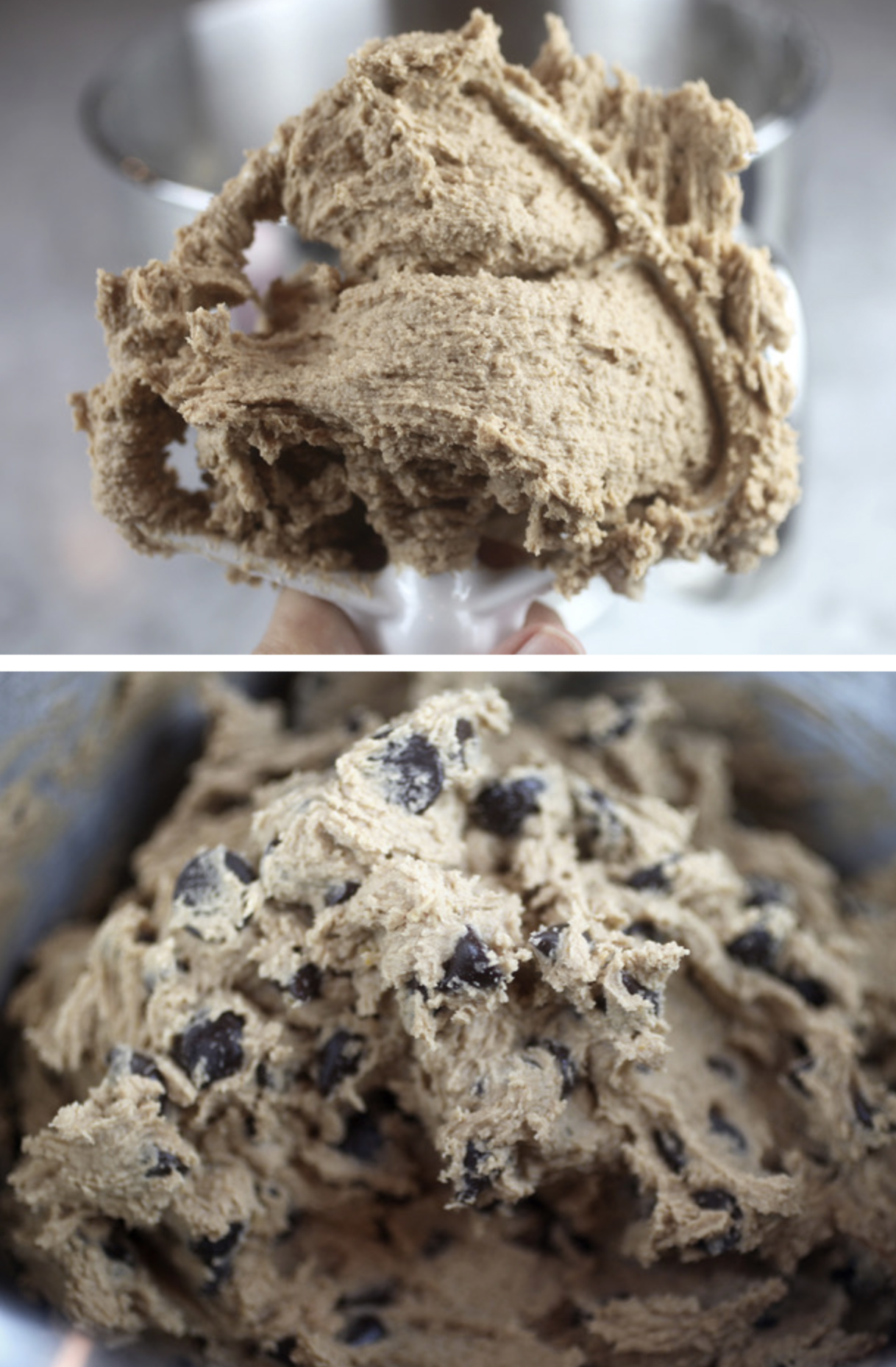 The Reese's spread gives the cookie batter a slightly deeper color along with subtle chocolate and peanut butter flavor. Just enough to let you know that they are a little more special than regular chocolate chip cookies.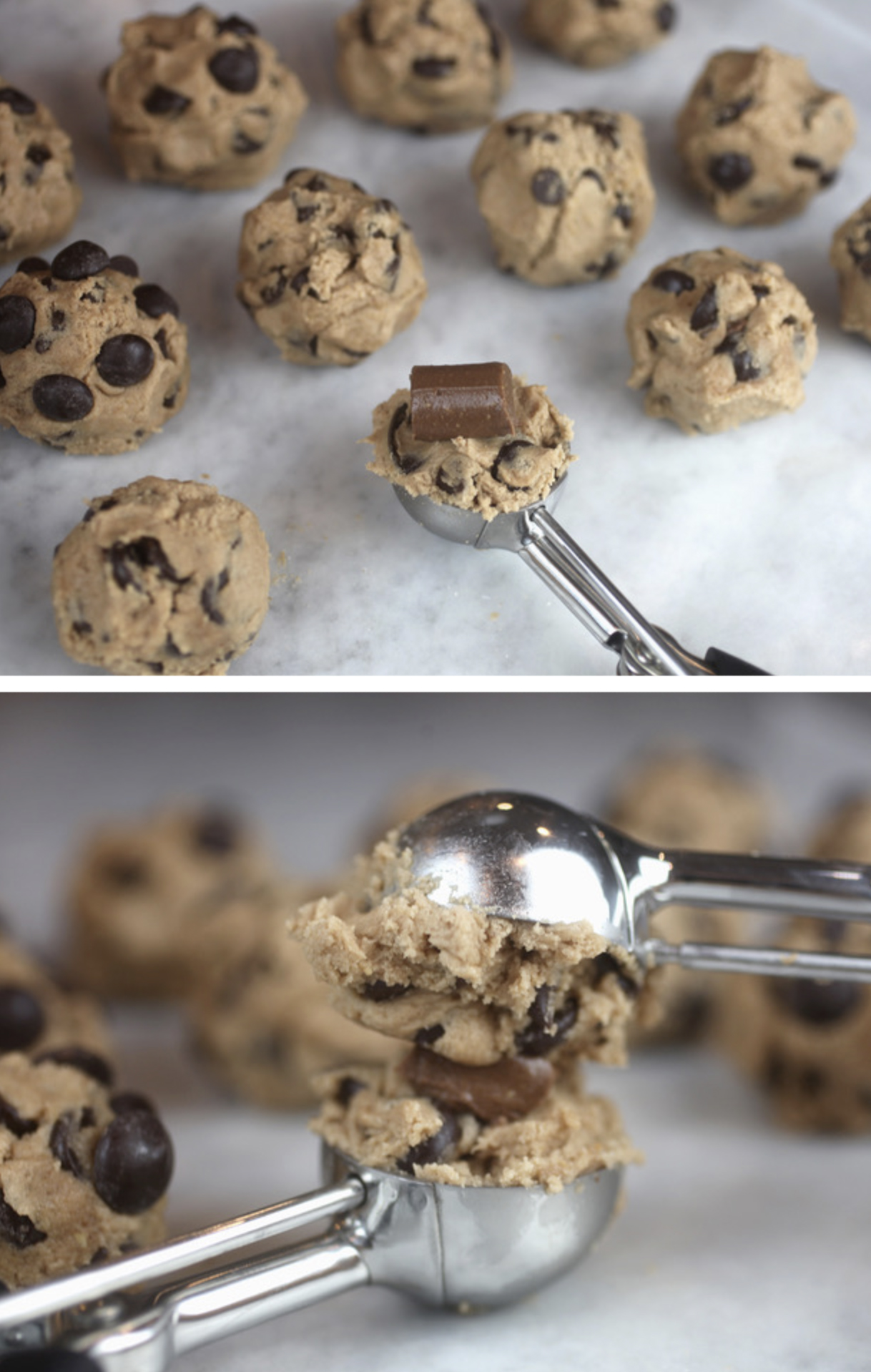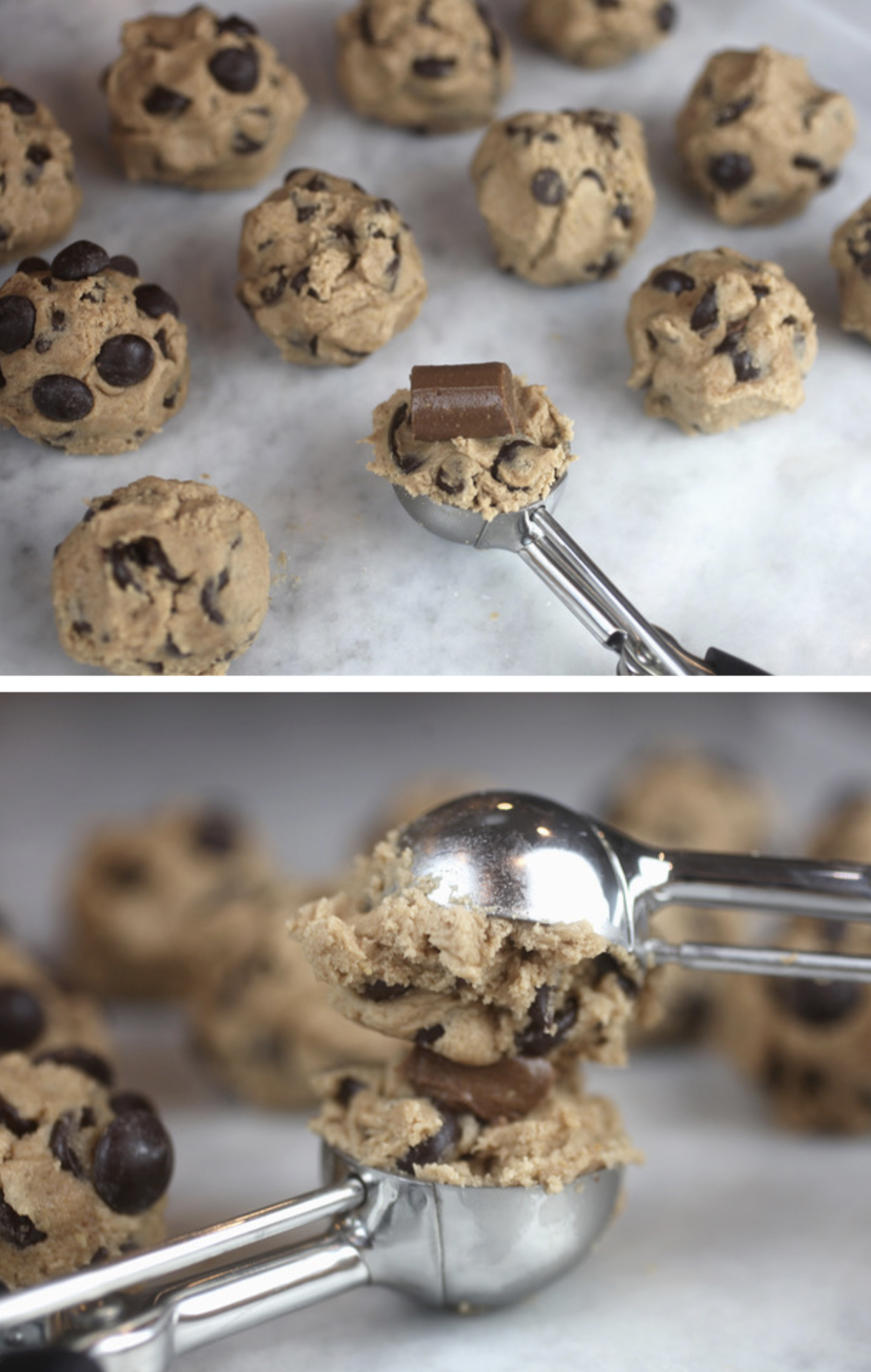 Here's an easy way to stuff the inside of the cookies with more of that Reese's yumminess.
Scoop dough into a 1-1/2 inch scoop, place a piece of the chilled Reese's spread in the middle and then use another scoop to place more cookie dough on top. Then just seal the edges together and you are good to go.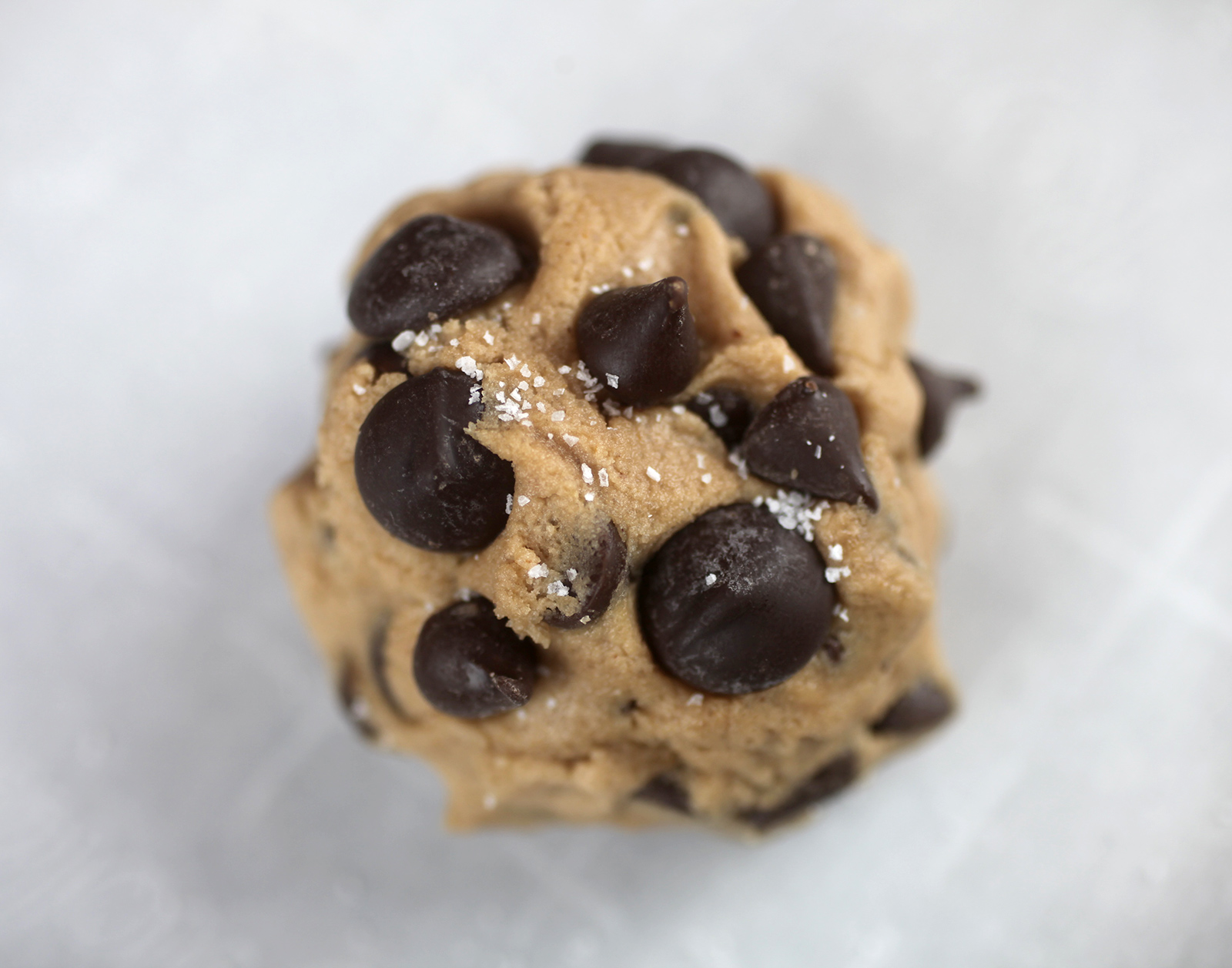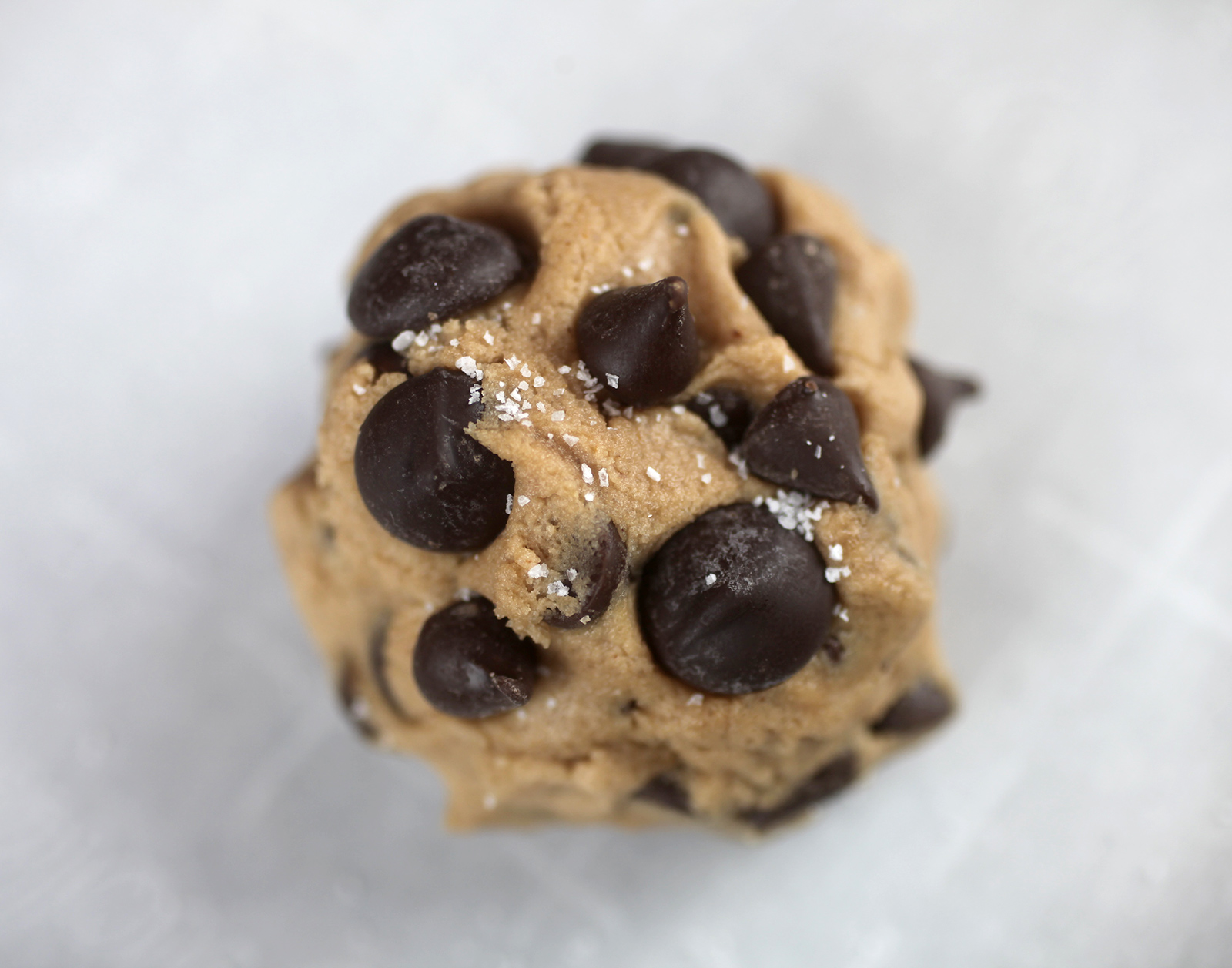 Place the shaped cookie dough balls 2-3 inches apart on a parchment paper lined baking sheet and then sprinkle lightly with salt. Bake at 350 degrees fahrenheit for about 16 minutes.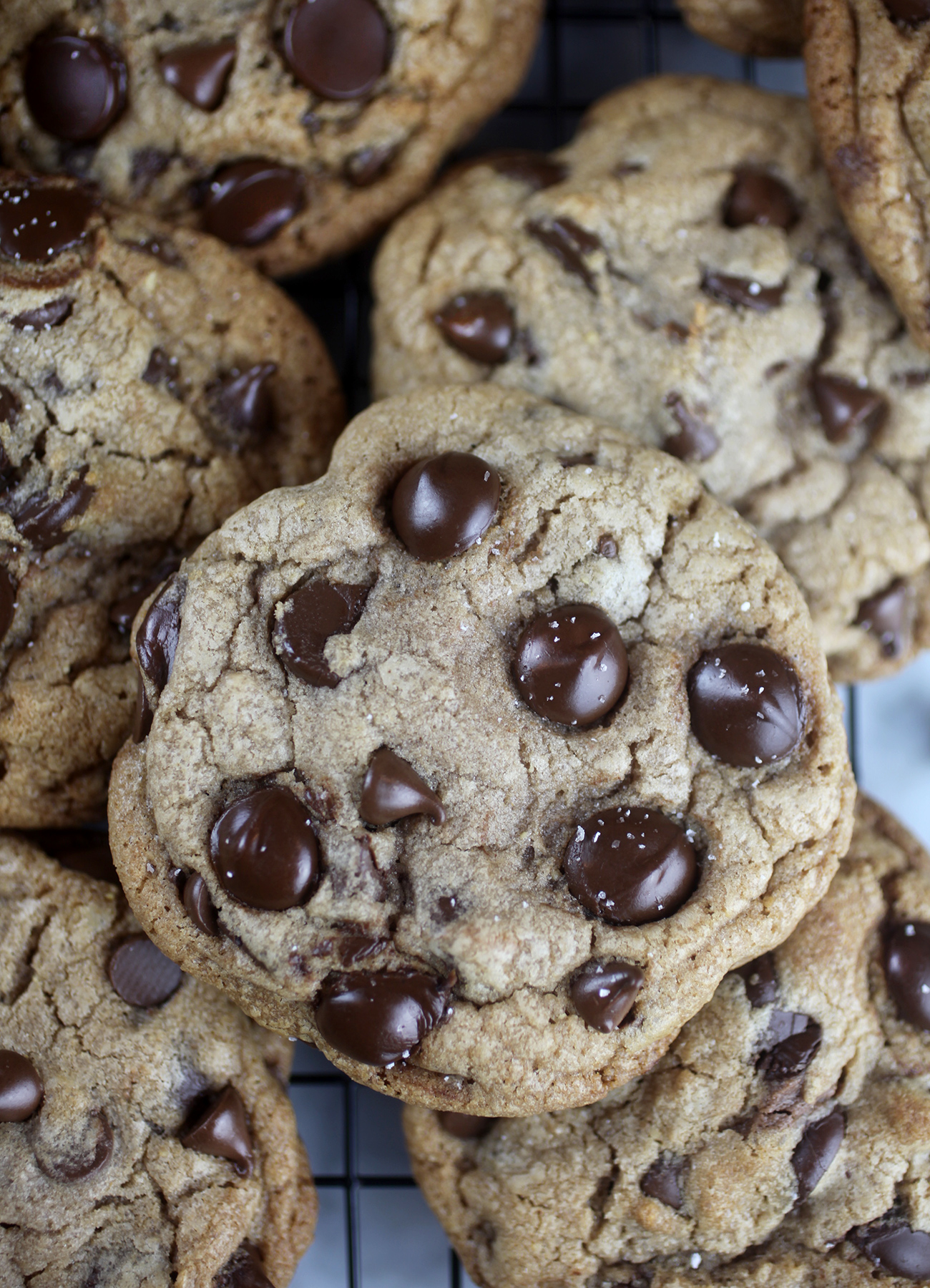 And if you forget, just sprinkle a little on top right when they come out of the oven.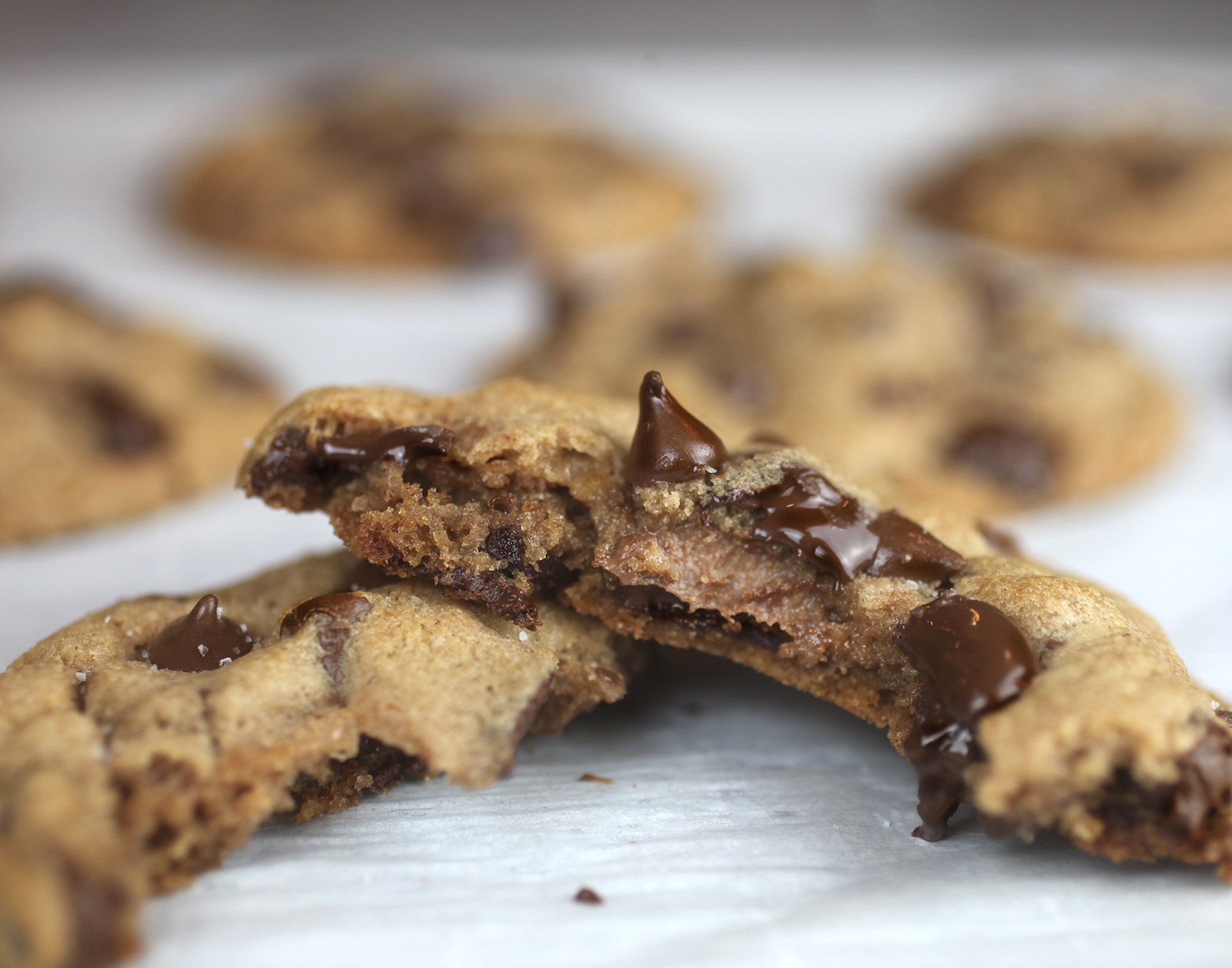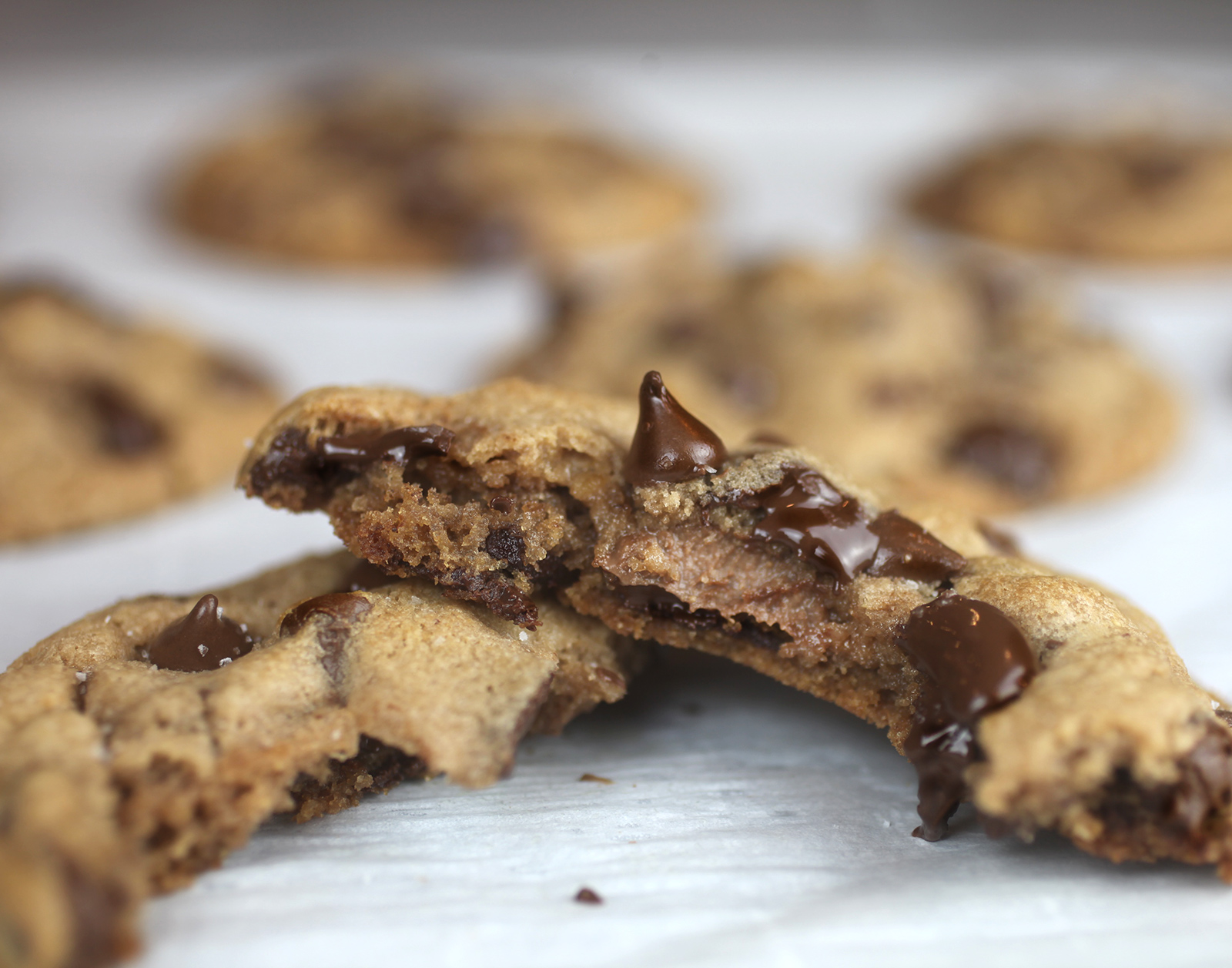 Break them apart and you can see some of the stuffed spread inside.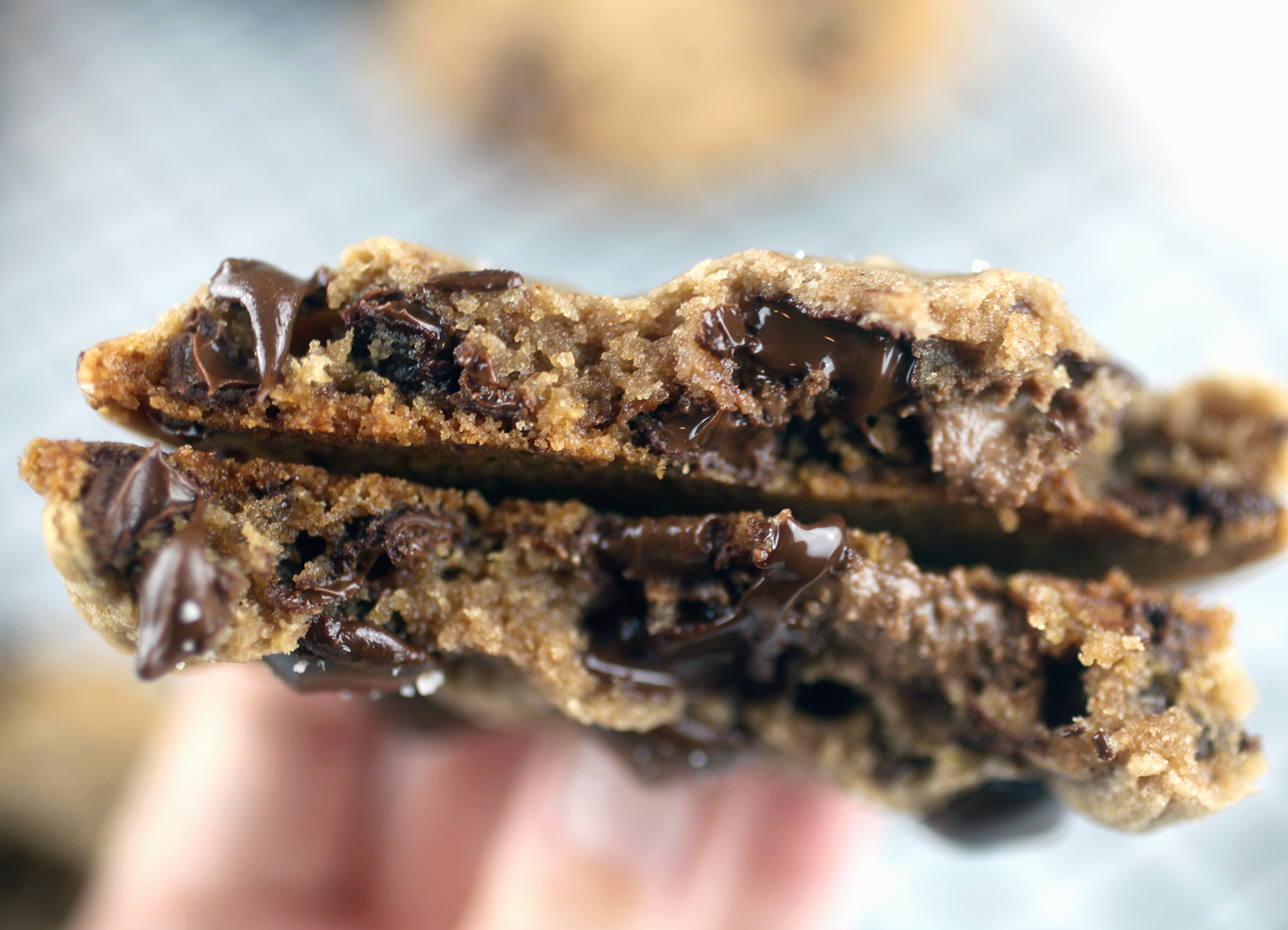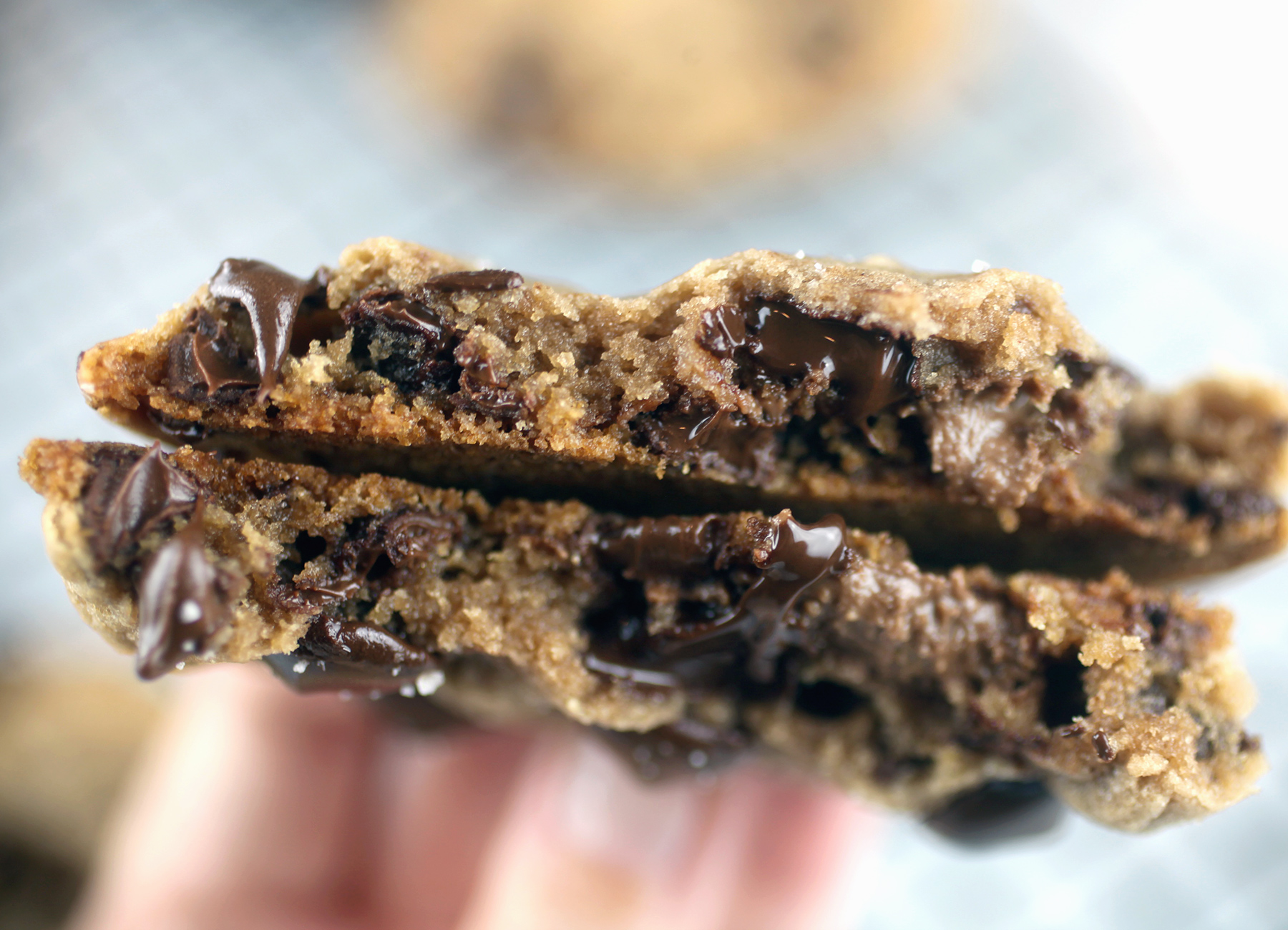 Then break another one apart just to make sure. And you know, just so you can have a reason to eat them while they are super warm and melty. Yes and Yum!!!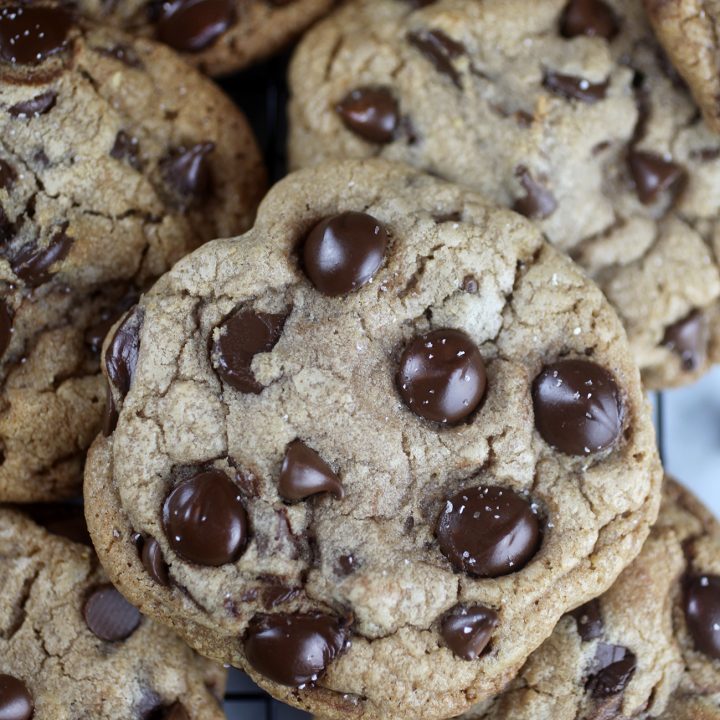 Yield: 20 cookies
Reese's Peanut Butter Chocolate Stuffed Cookies
Prep Time 45 minutes

Cook Time 15 minutes

Additional Time 10 minutes

Total Time 1 hour 10 minutes
Ingredients
2 ¼ cup all purpose flour
1 teaspoon baking soda
½ teaspoon salt
1 ½ sticks unsalted butter
½ cup Reese's Peanut Butter Chocolate spread
1 cup granulated sugar
½ cup brown sugar
2 eggs
1 teaspoon vanilla
1-½ cups semisweet chocolate morsels
1-½ cups bittersweet chocolate morsels
Kosher salt
More Reese's spread for piping
Instructions
Sift flour, baking soda and salt together in a medium bowl and set aside.
In a stand mixer, cream butter, Reese's spread and both sugars until light and fluffy.
Add eggs and vanilla to butter mixture and mix until incorporated.
Slowly add flour mixture, mixing until combined. Scrape down sides of bowl and mix again just until incorporated.
Stir in chocolate morsels, reserving about ½ cup for later.
Spoon remaining Reese's spread into a large piping bag or resealable plastic bag and snip off a corner of one end. Pipe thick lines of the Reese's spread onto a wax paper covered baking sheet and place in the freezer for 30 minutes. When very firm, slice into 1-inch sections and keep in freezer.
Scoop cookie dough using a 1 ½ inch scoop. Place a cut and firm section of the Reese's spread in the middle and place another scoop of cookie dough on top with a second scoop. Press and seal the edges and place on a parchment paper covered baking sheet about 2-3 inches apart. (note: keep pieces in freezer as you assemble so they stay firm.)
Press extra morsels into top of the shaped cookie dough ball and sprinkle lightly with salt.
Place baking sheet in the fridge to chill dough for about 30 minutes.
Preheat oven to 350 degrees Fahrenheit.
Bake for 14-16 minutes. Cool and enjoy!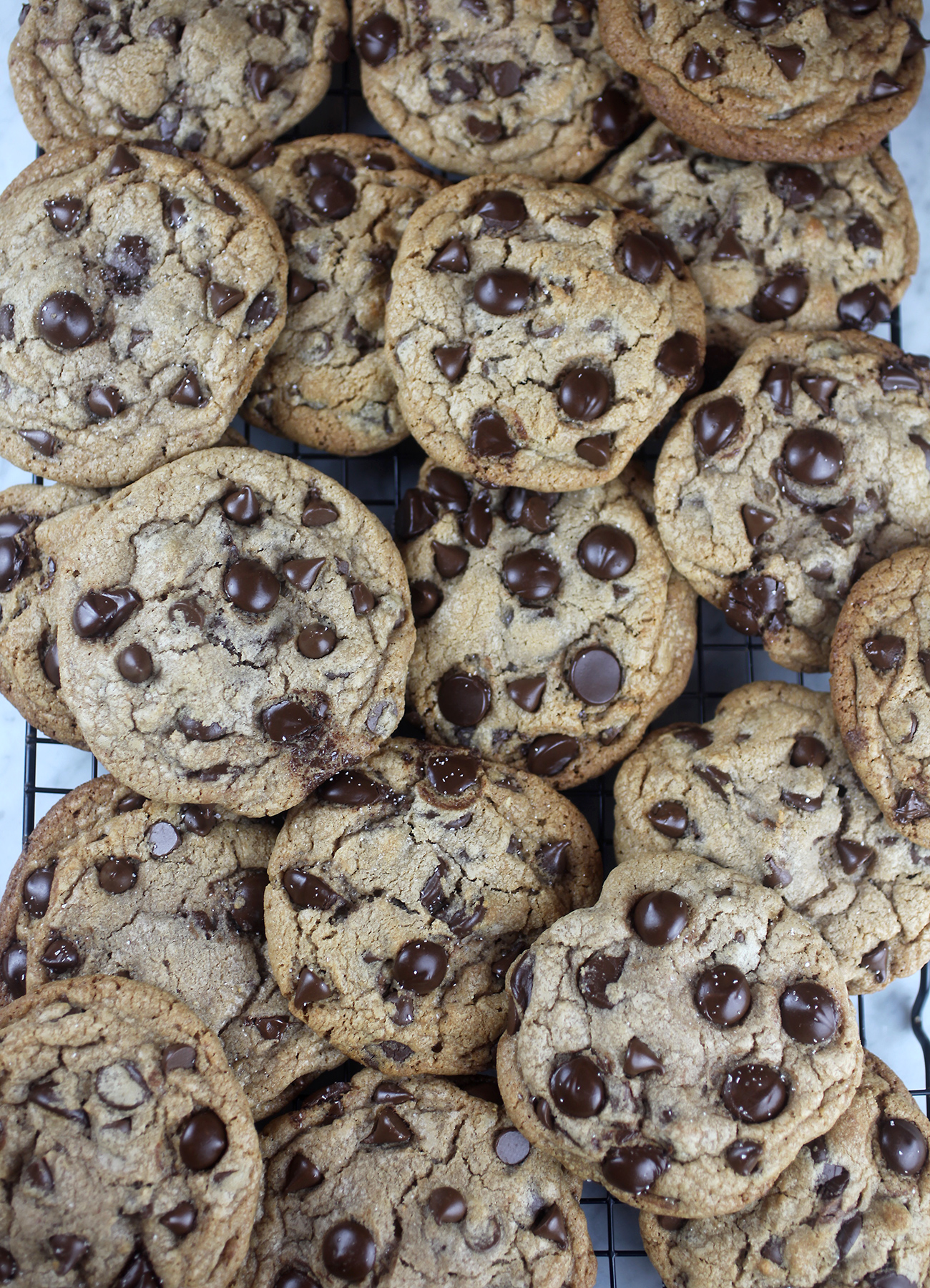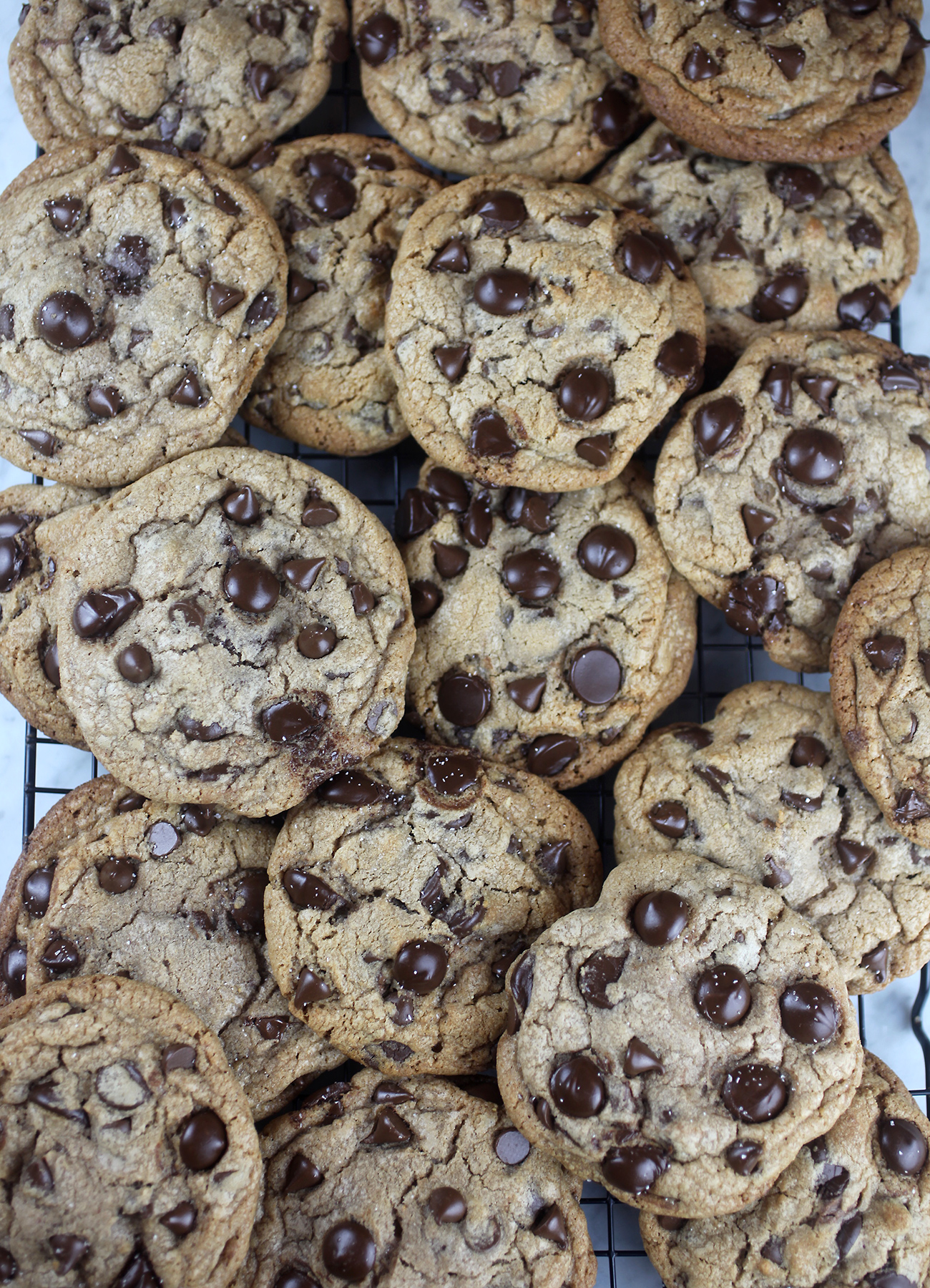 Enjoy!