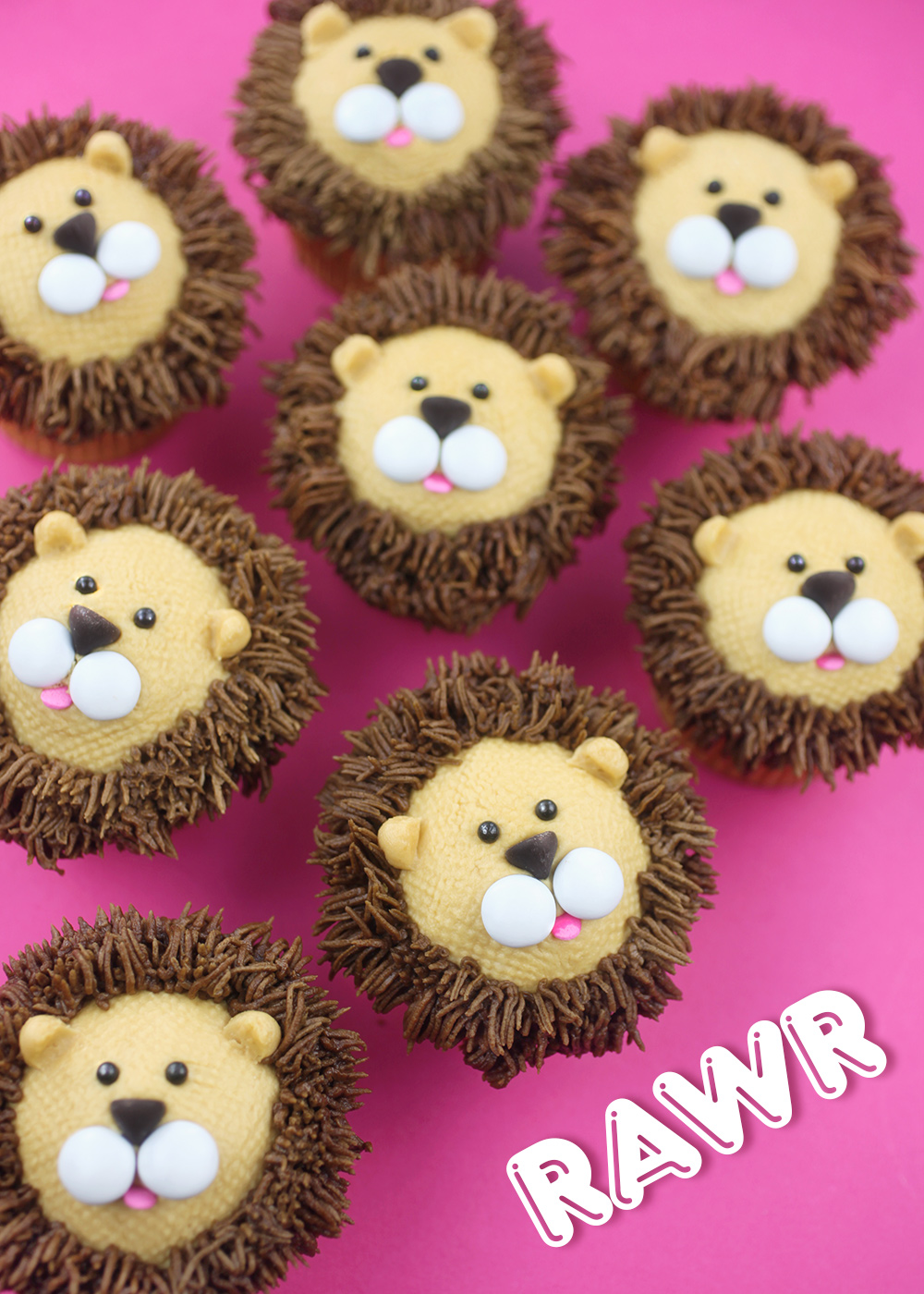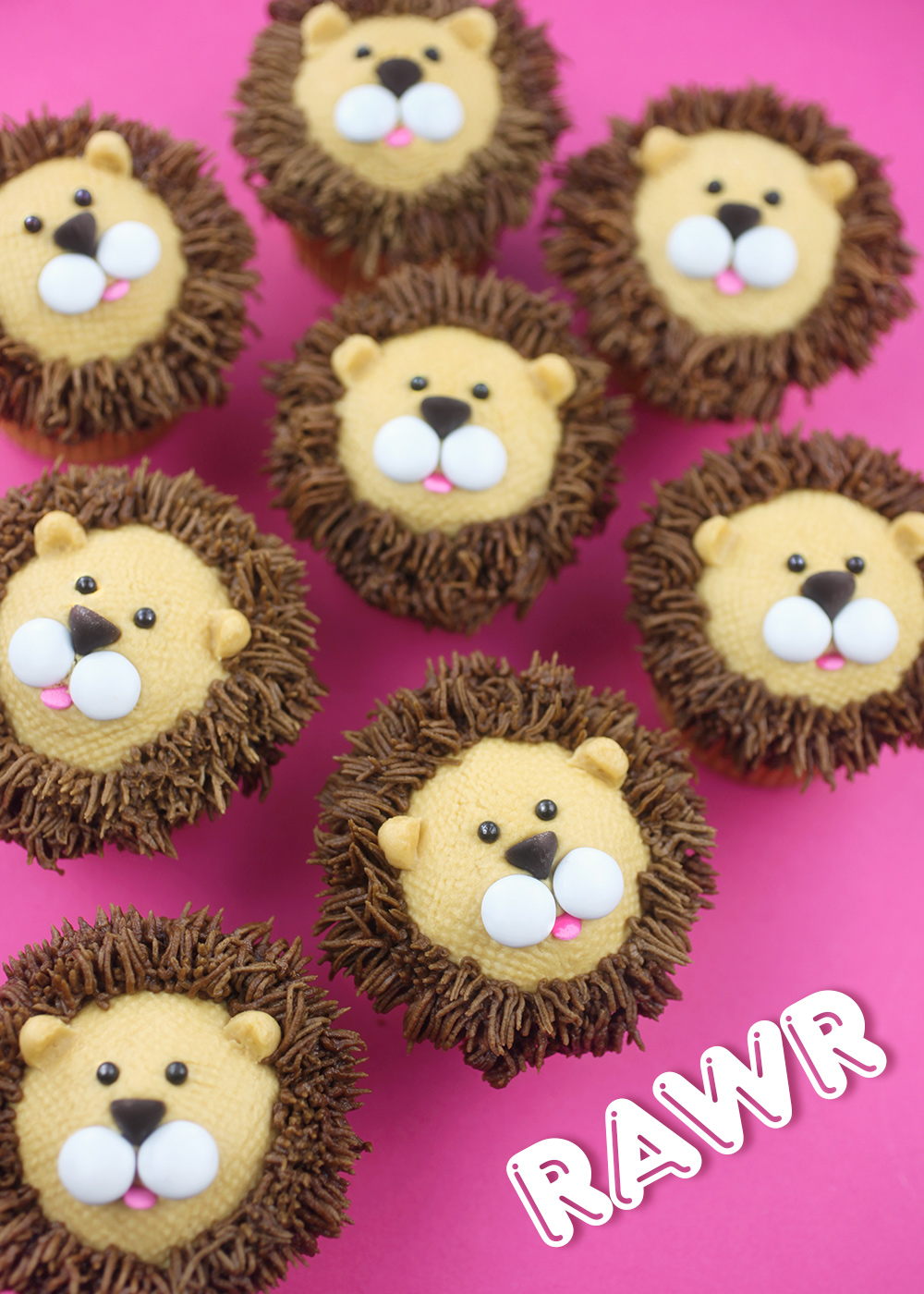 Rawr! These little guys are so cute. I wish I had a safari party to bring them to. But alas… They'll just have to hang out in my kitchen. Or maybe the den (wink wink) until I devour their furry faces.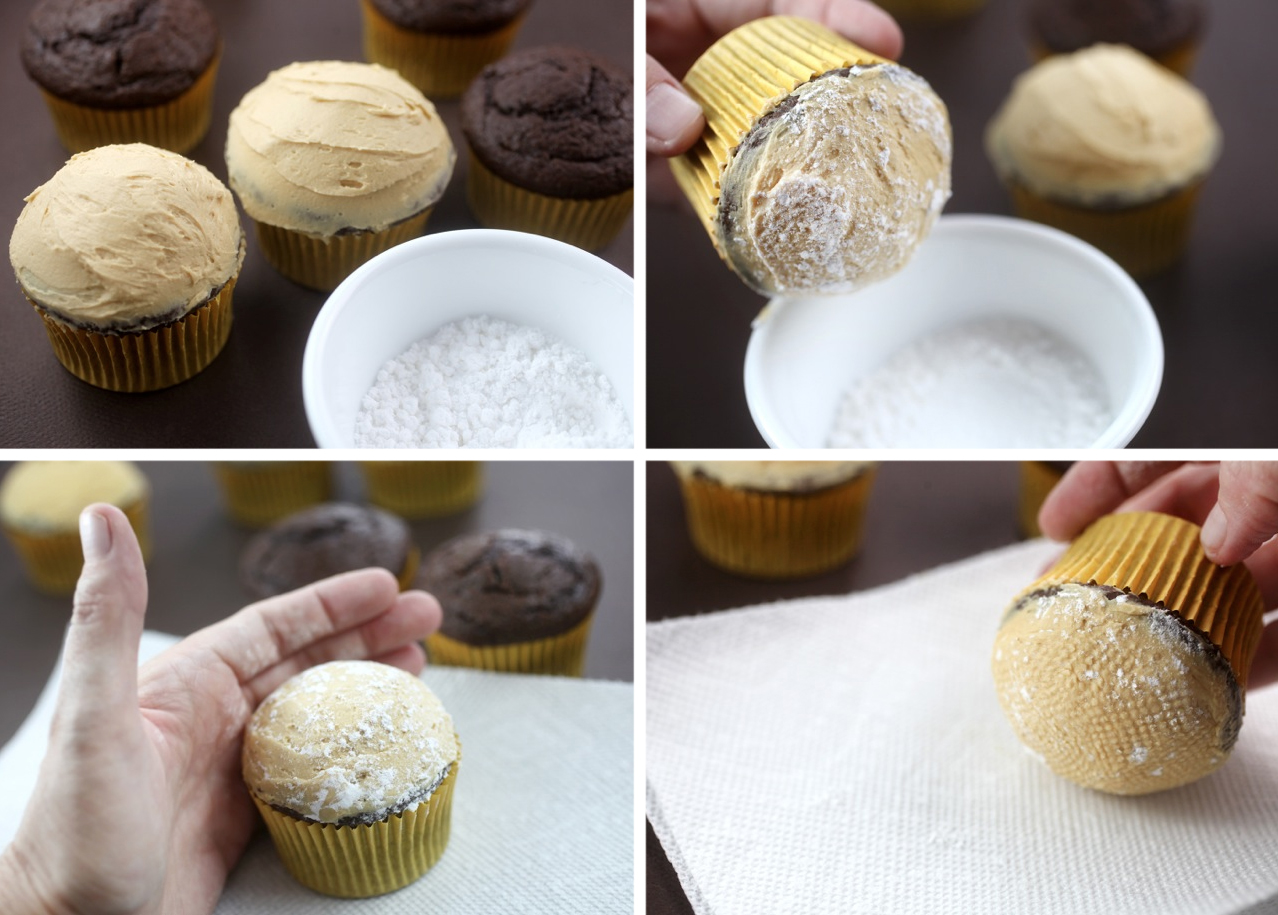 So grab some cupcakes and buttercream frosting and let the decorating begin.
Frost cupcakes with buttercream tinted light brown. I used a couple of drops of brown and yellow gel icing color for the lion's fur.
Gently tap the frosted cupcake on all sides in a small dish filled with powdered sugar.
Then shape the frosting into a nice little dome using the palm of your hand if needed. The thin coating of powdered sugar will keep frosting from sticking to your hands.
Finally, gently roll the frosted cupcake on a paper towel. This will remove most of the sugar and create a tiny textured pattern at the same time.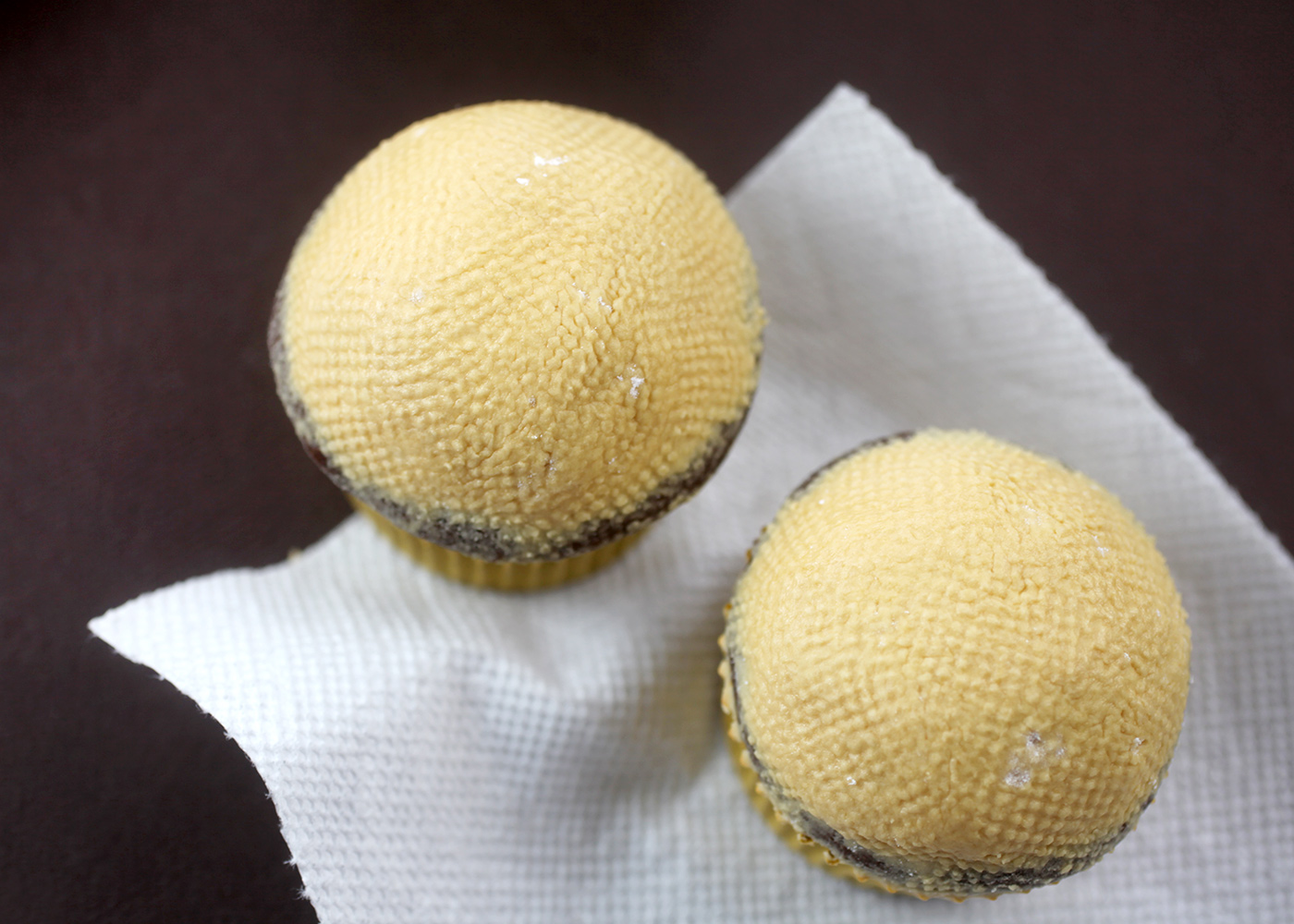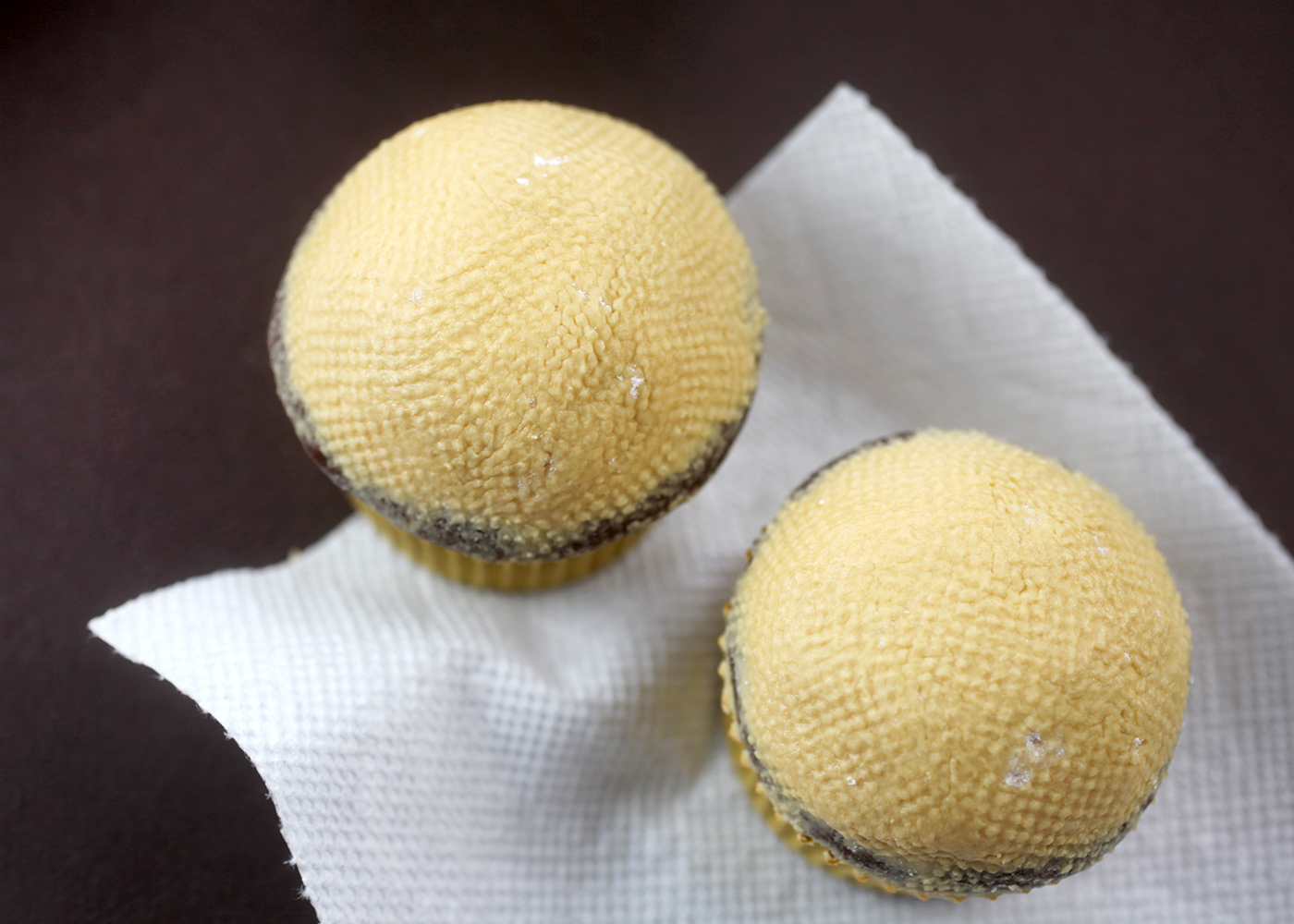 Looks kind of like short fur. : ) That was the intention anyway.
And, don't worry about any last remaining flecks of sugar. They will eventually disappear from the moisture in the frosting.
Okay, now let's put their faces on! It's easy.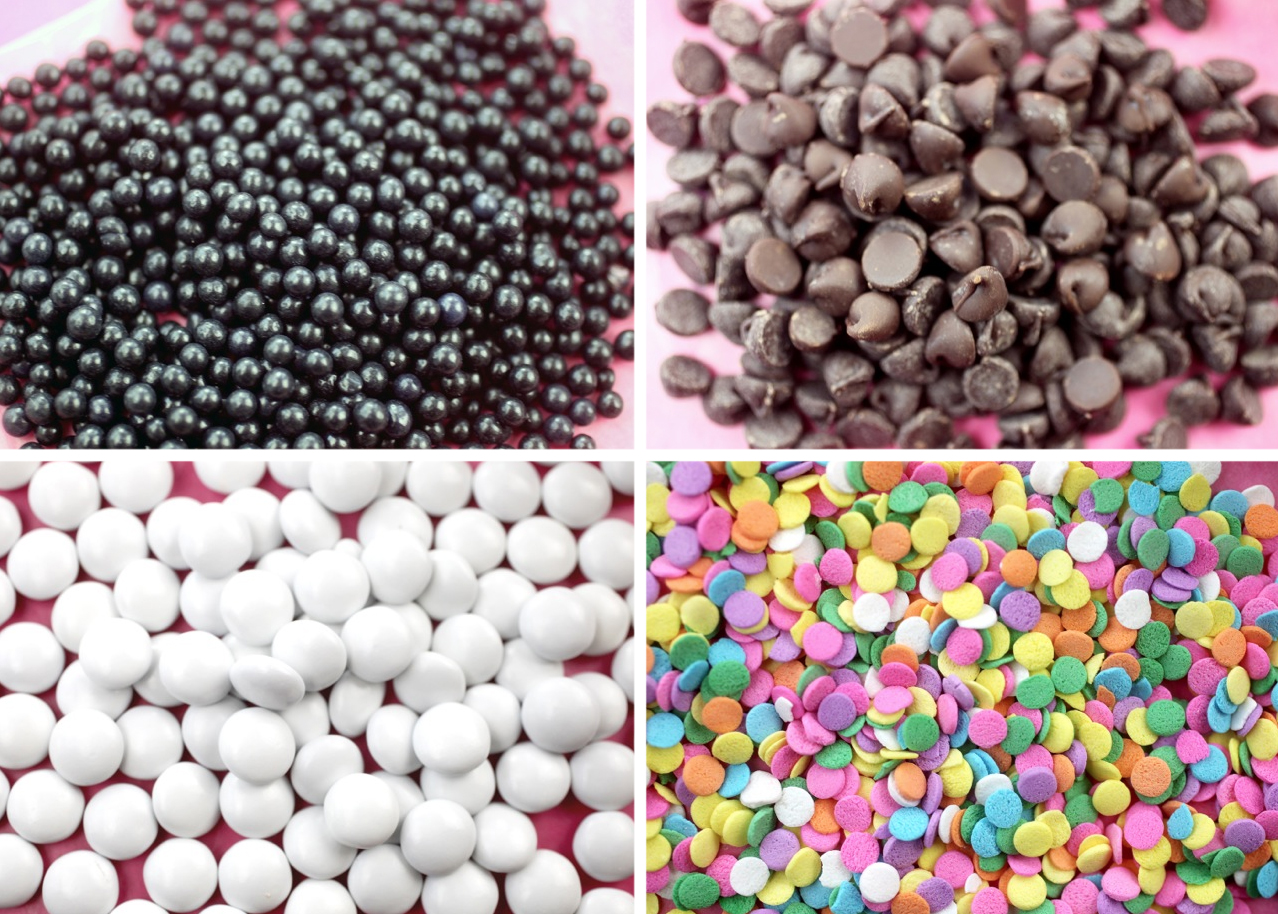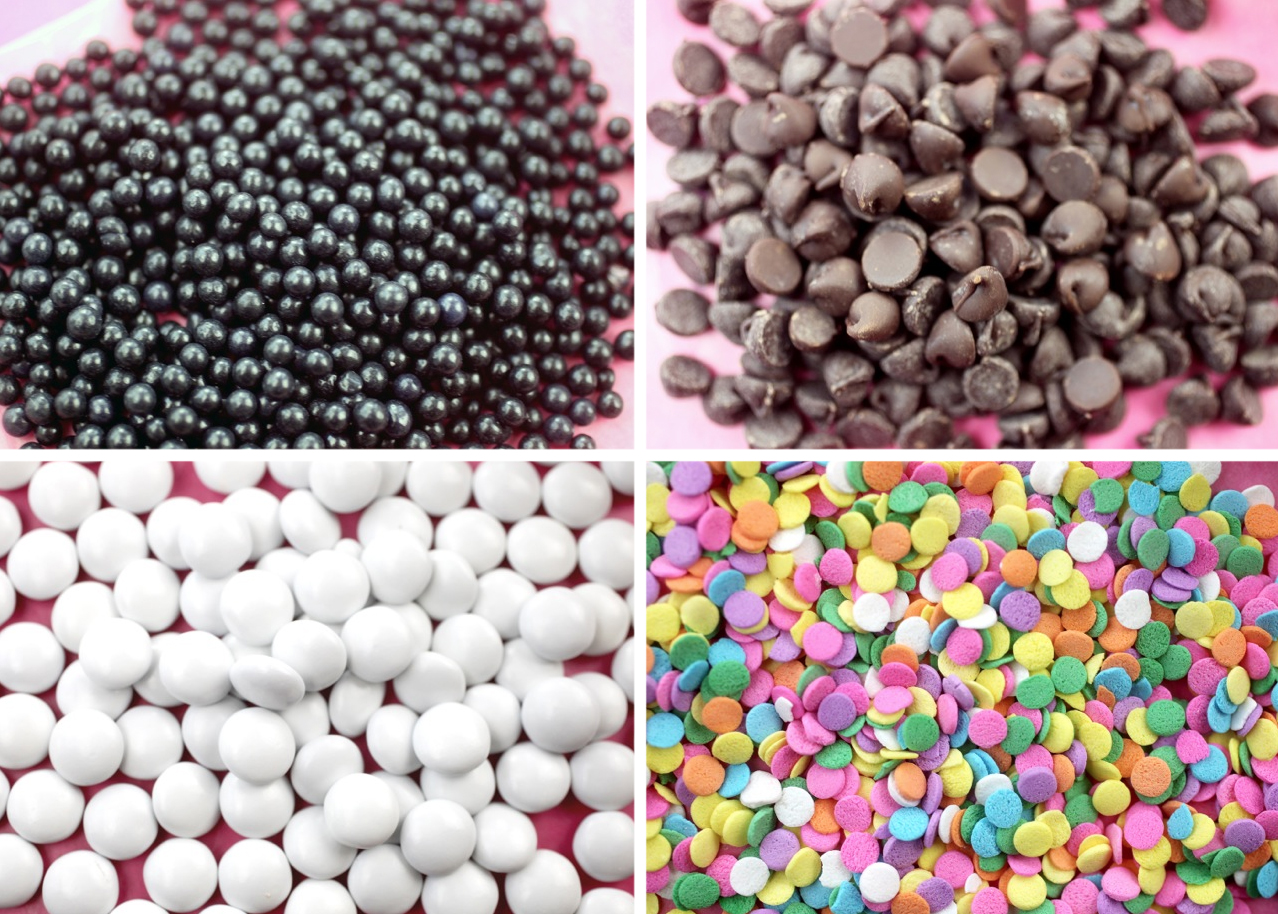 Eyes = Black sugar pearls
Noses = Chocolate morsels
Mouth = White M&M's or chocolate gems
Tongues = Pink confetti sprinkles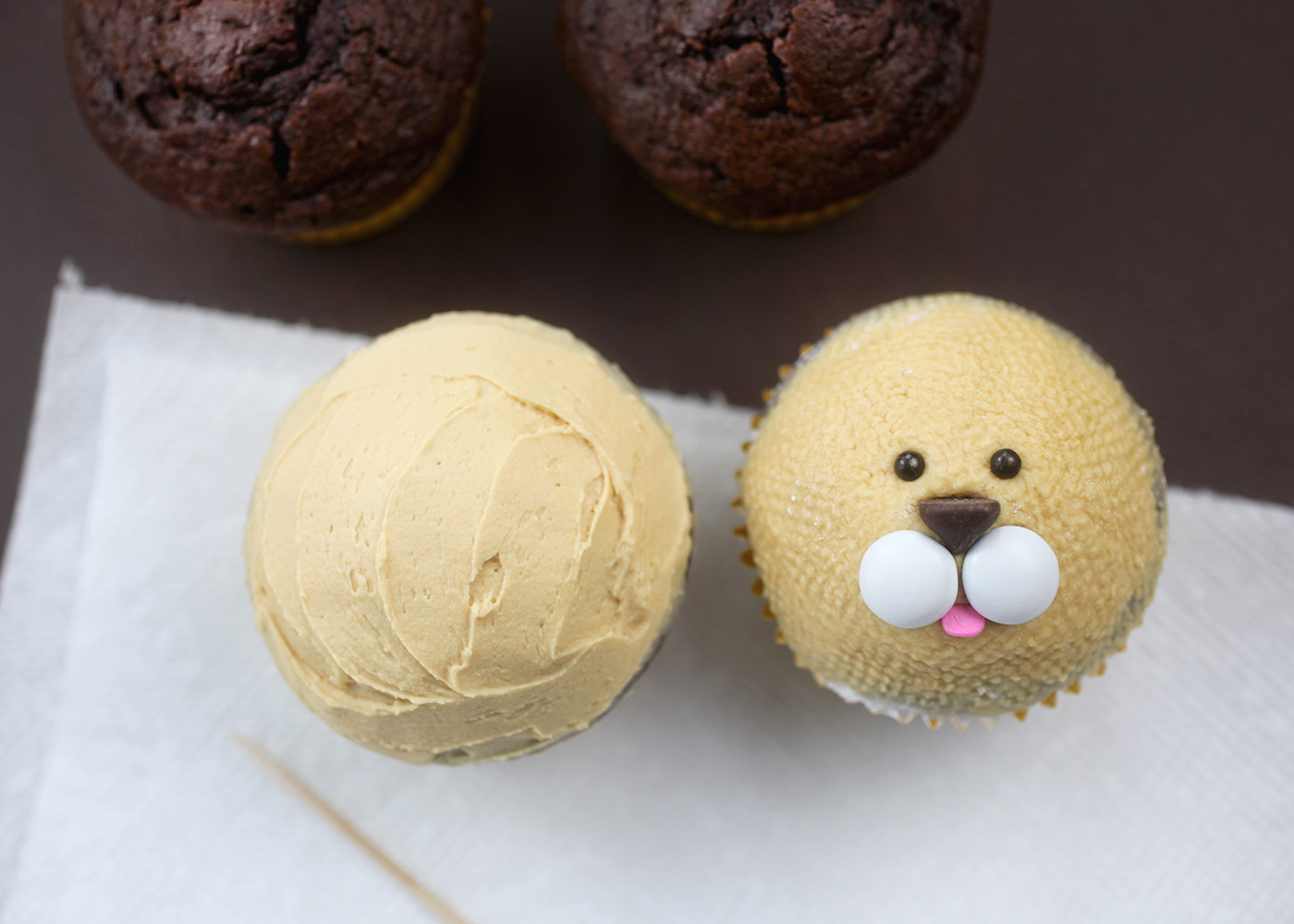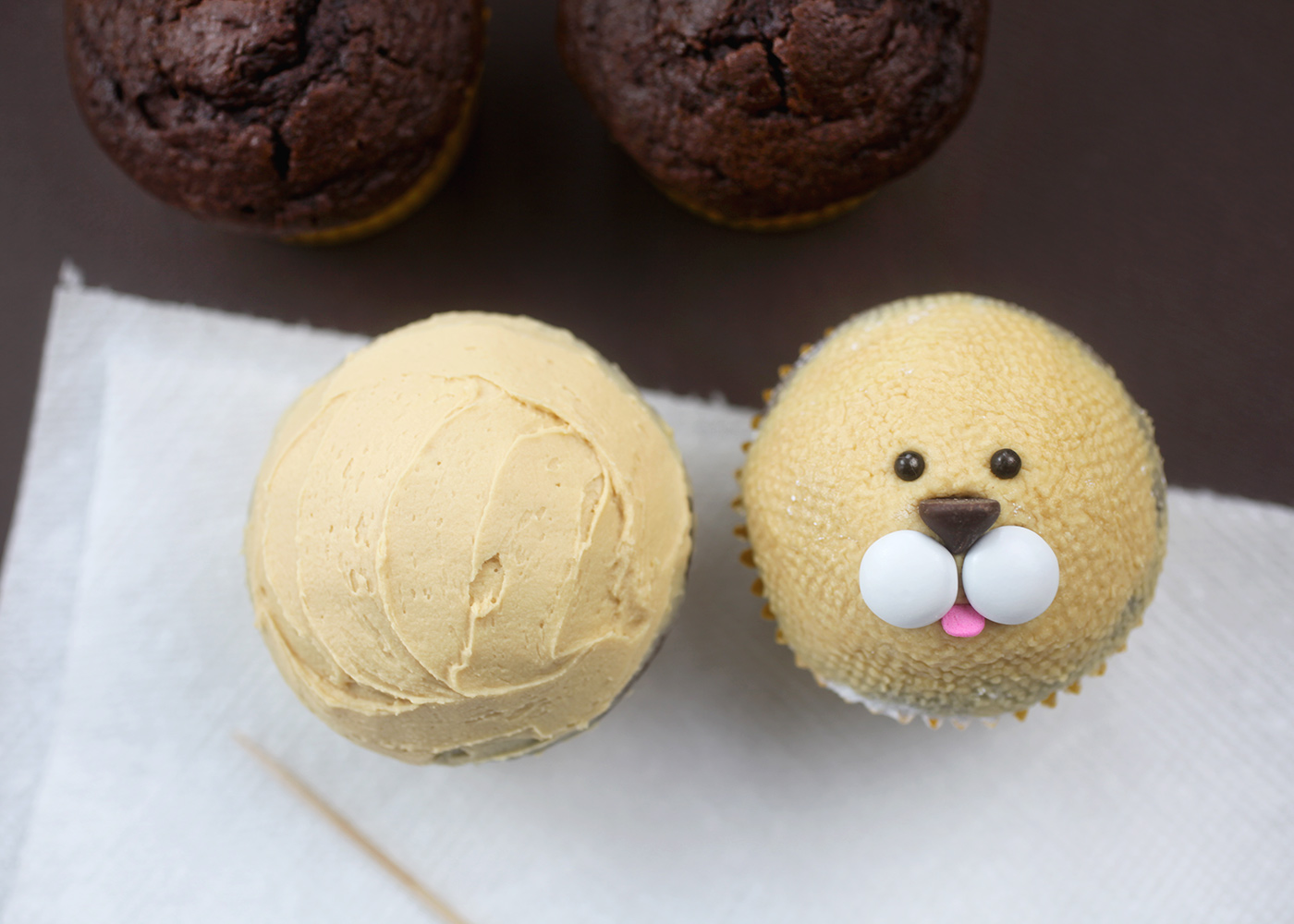 Start with the noses and then add the other details. You just need to gently press each piece into the frosting. I decorated each face as I went to make sure the frosting was still sticky enough to allow the pieces to stay in place.
Sidenote: You can totally decorate these lions by just frosting the faces and skipping the whole powdered sugar and pattern method. I just like to start with smooth frosting when making animal faces. Like I did with these chicks using sanding sugar instead of powdered sugar. Sugar crystals work too. And cocoa powder on chocolate frosting also does the trick.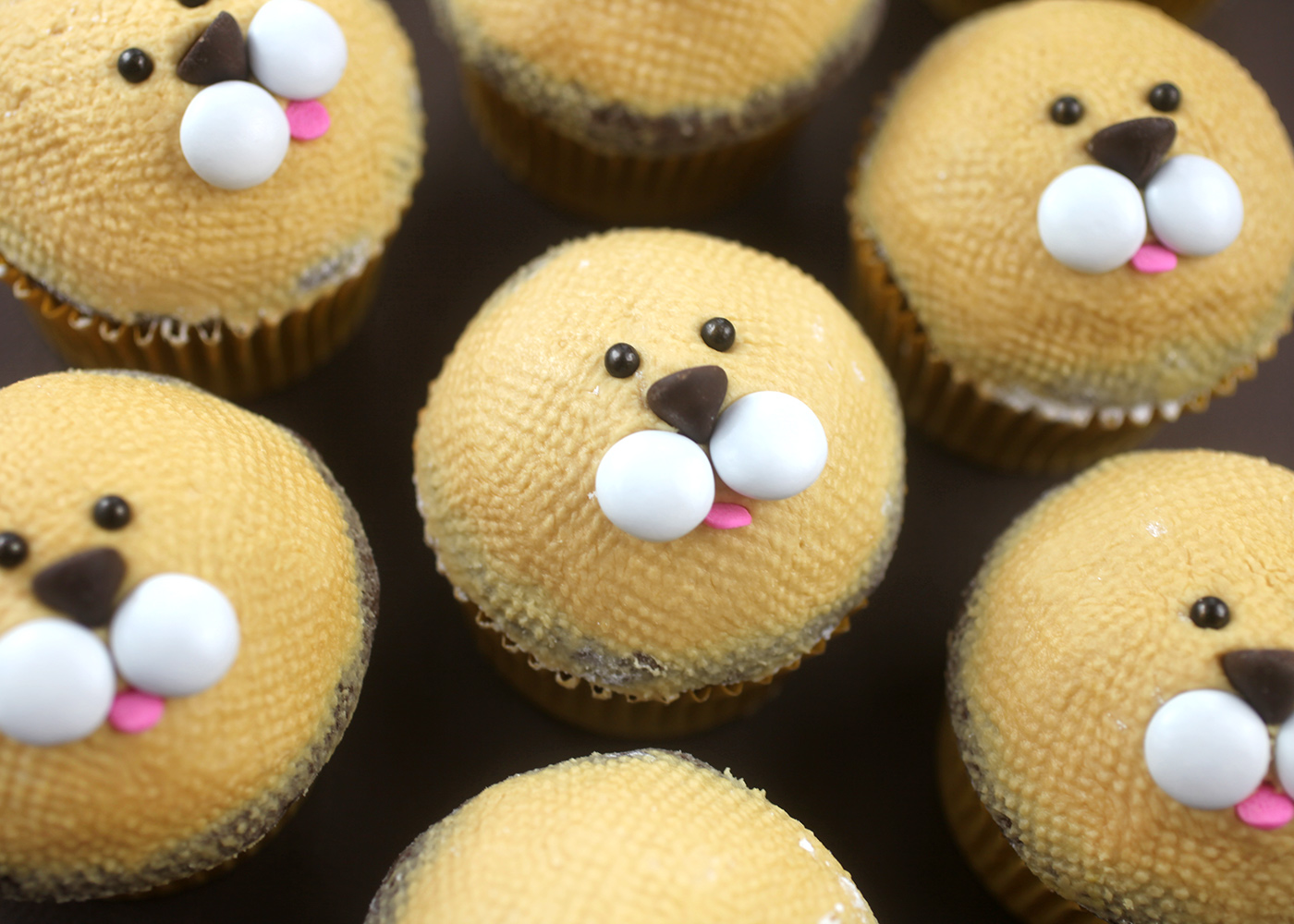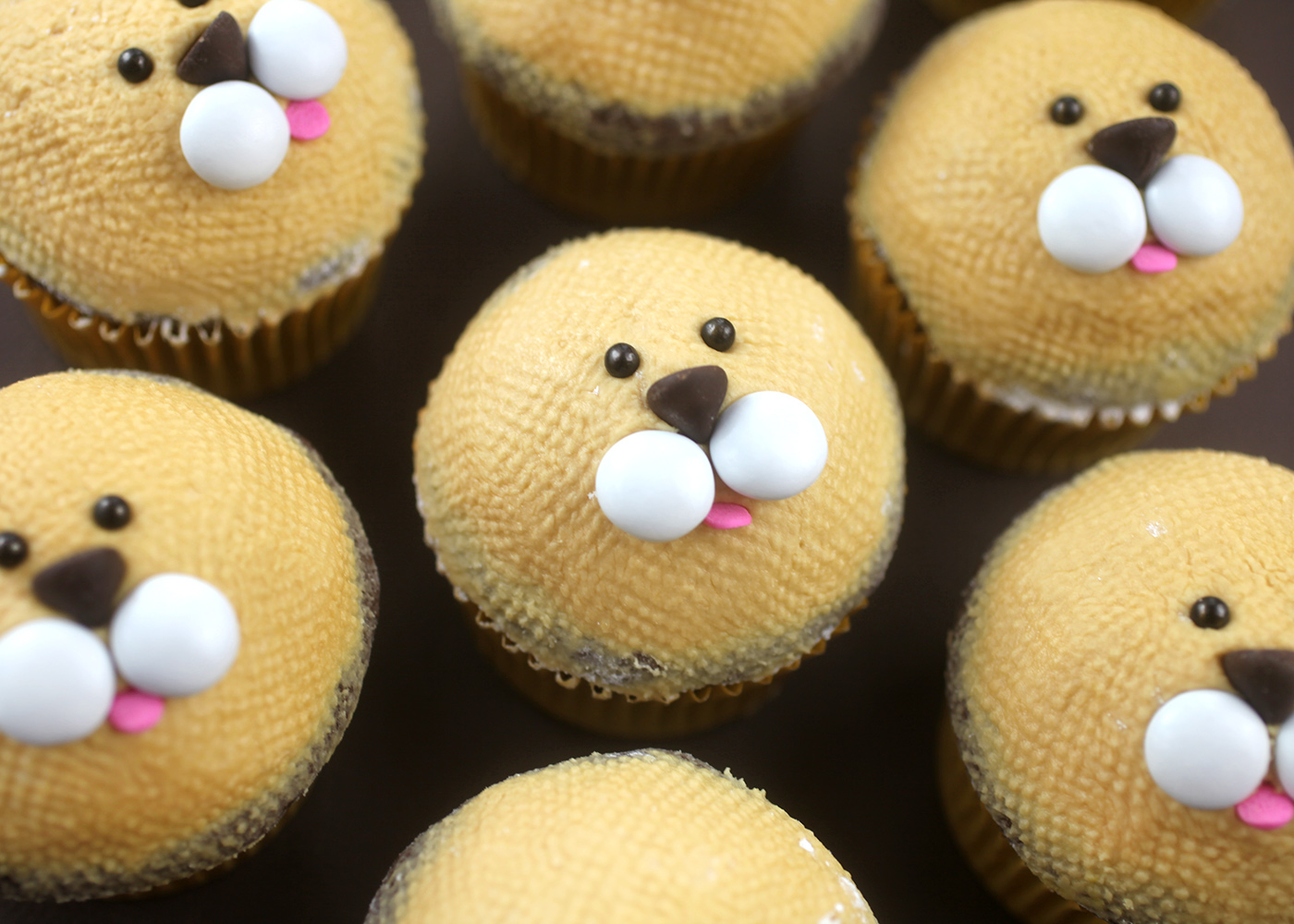 Ferociously cute faces!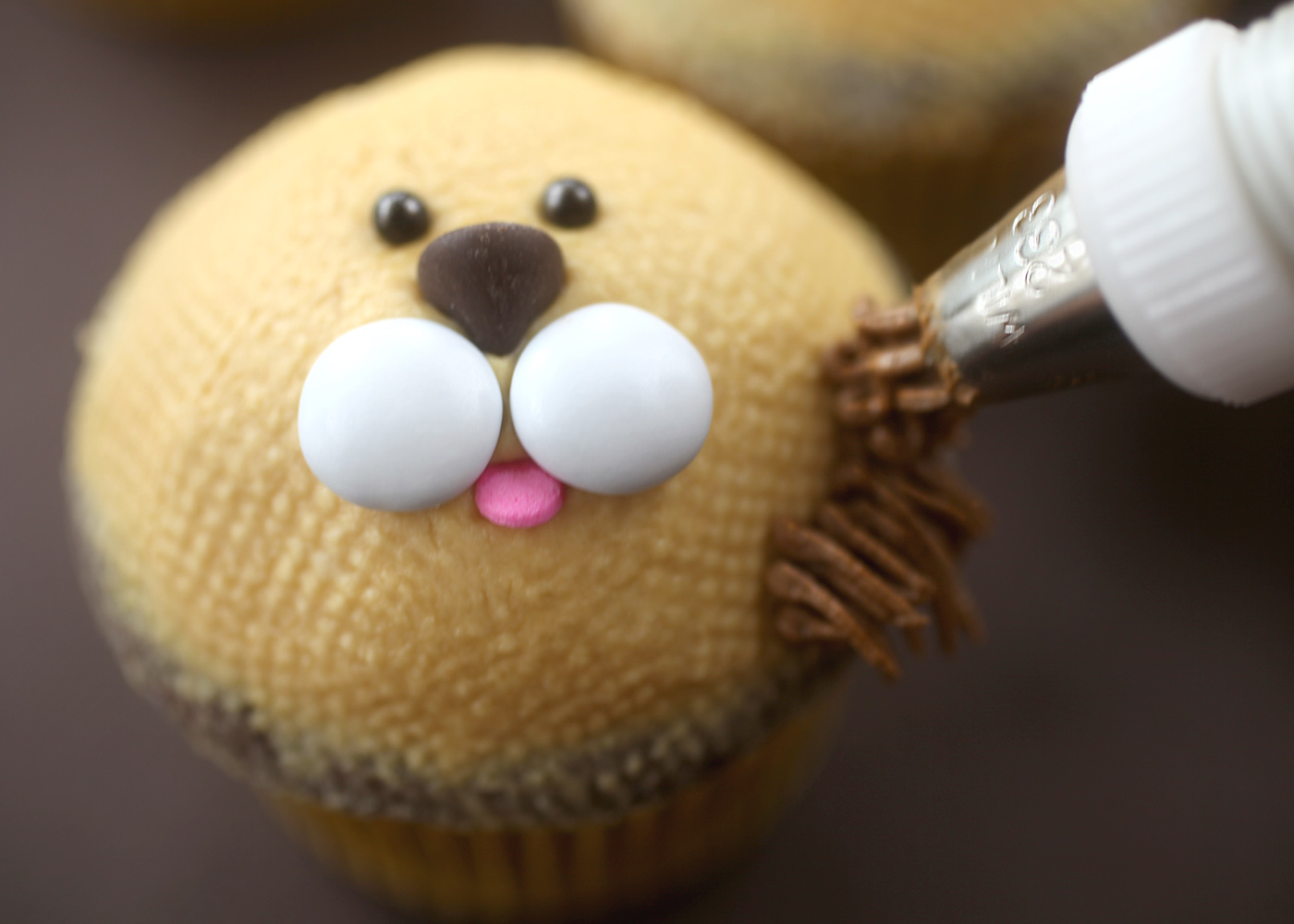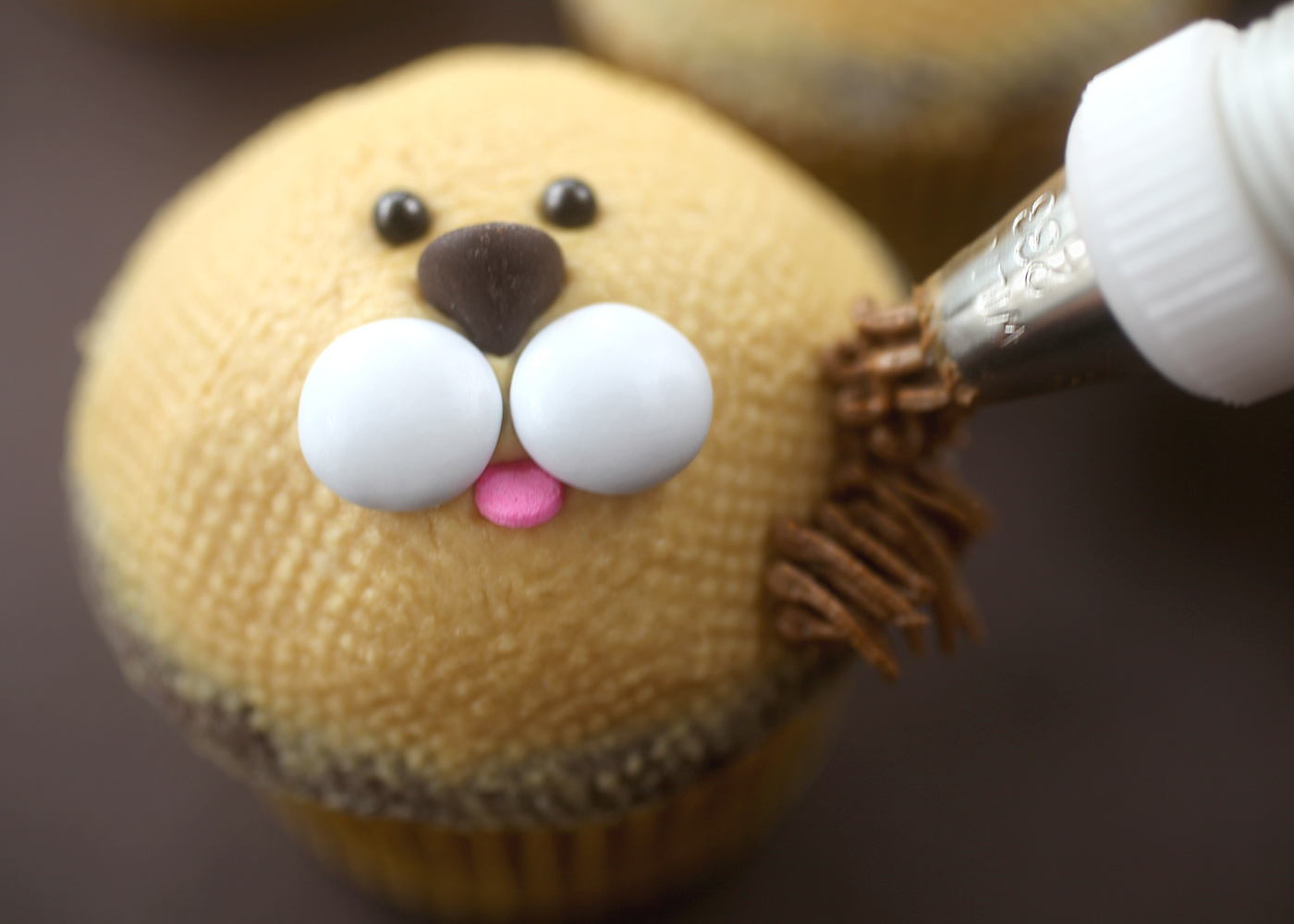 Now for the "mane" attraction. Tint buttercream a darker brown and use a #233 grass decorating tip to pipe around the perimeter of the cupcake.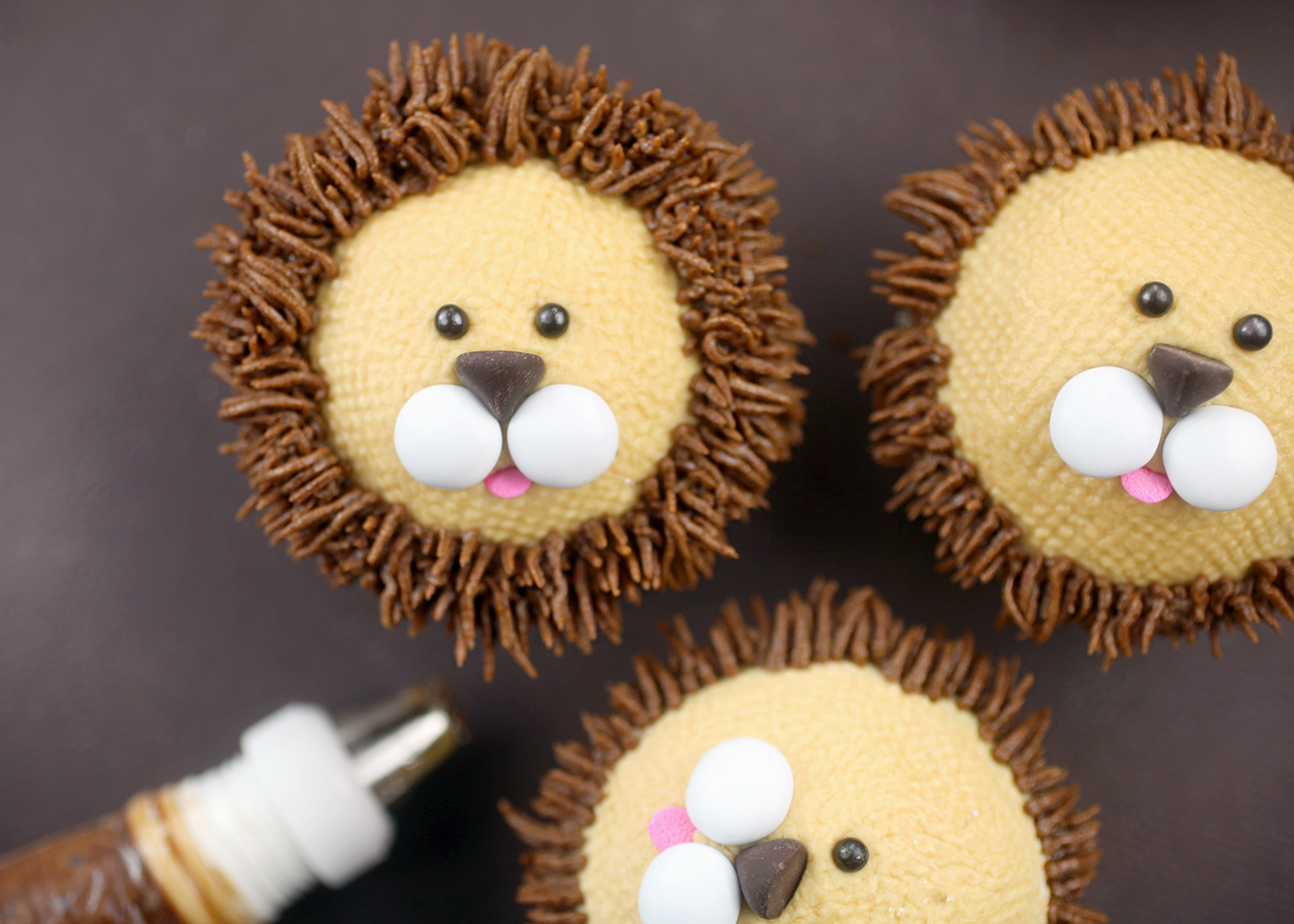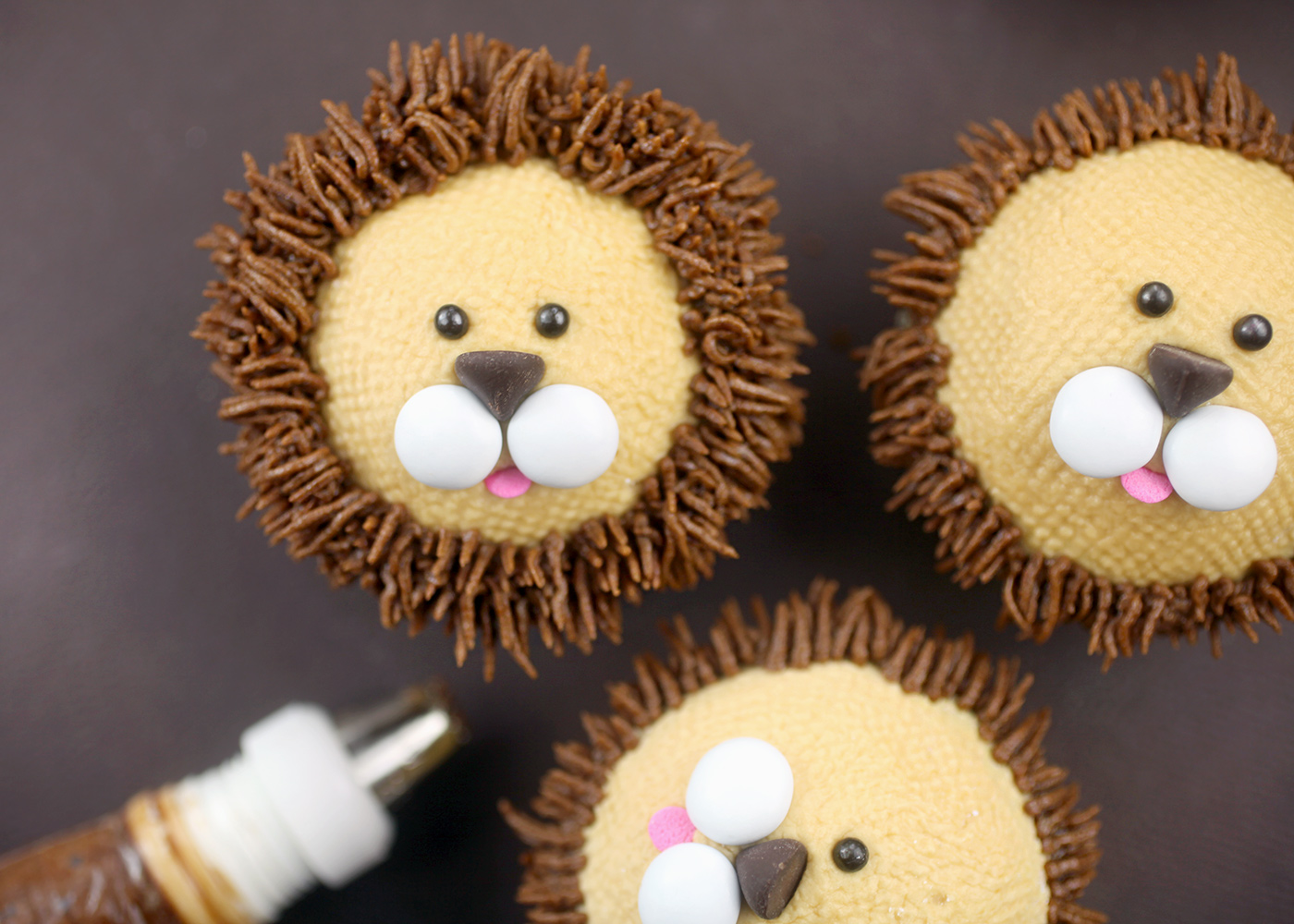 Pipe around at least twice and fill in where necessary for a full head of hair.
Tip: If your heat from your hands starts to make the frosting too soft creating droopy hair, then place the piping bag in the freezer for just a couple of minutes to firm it back up again.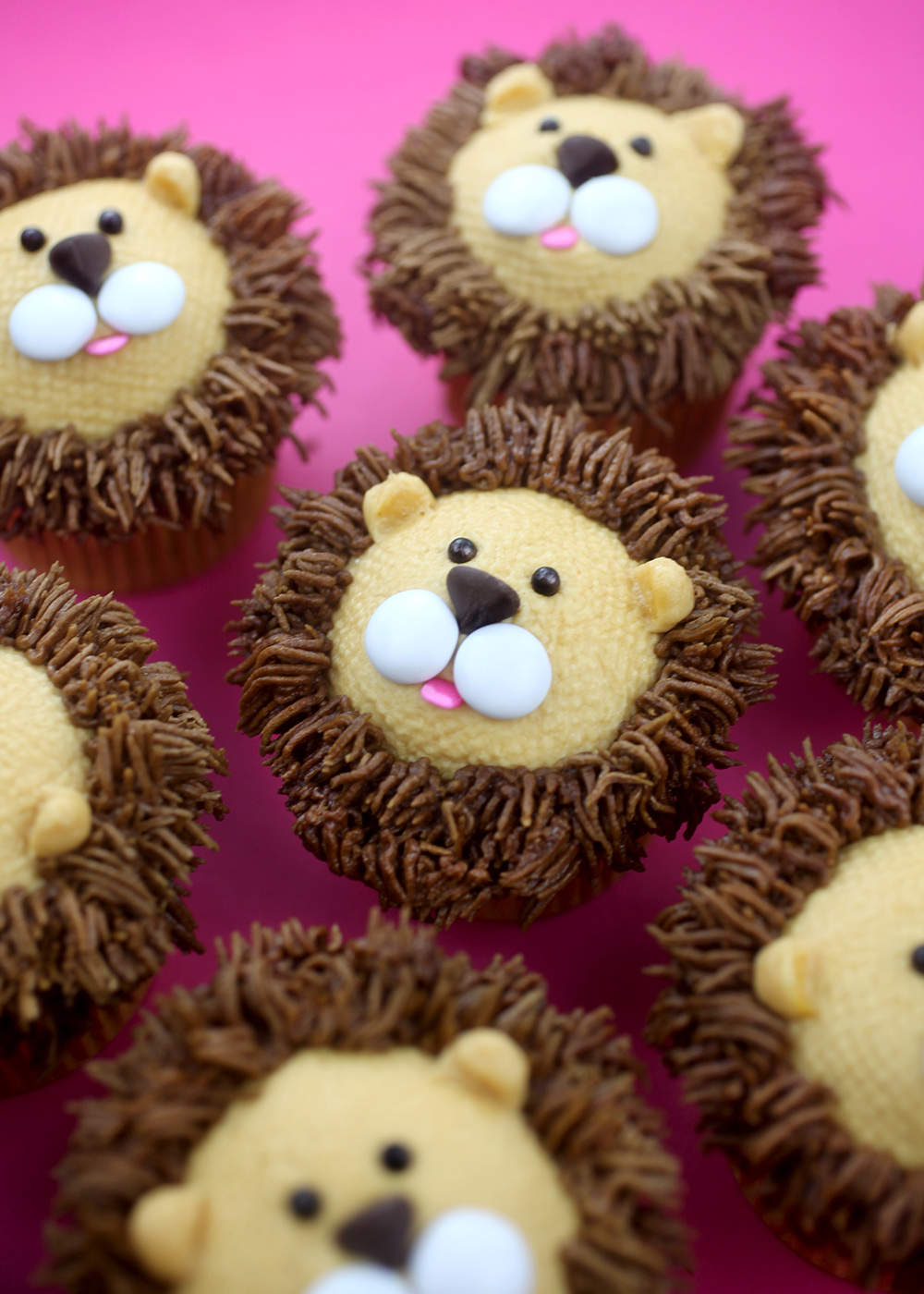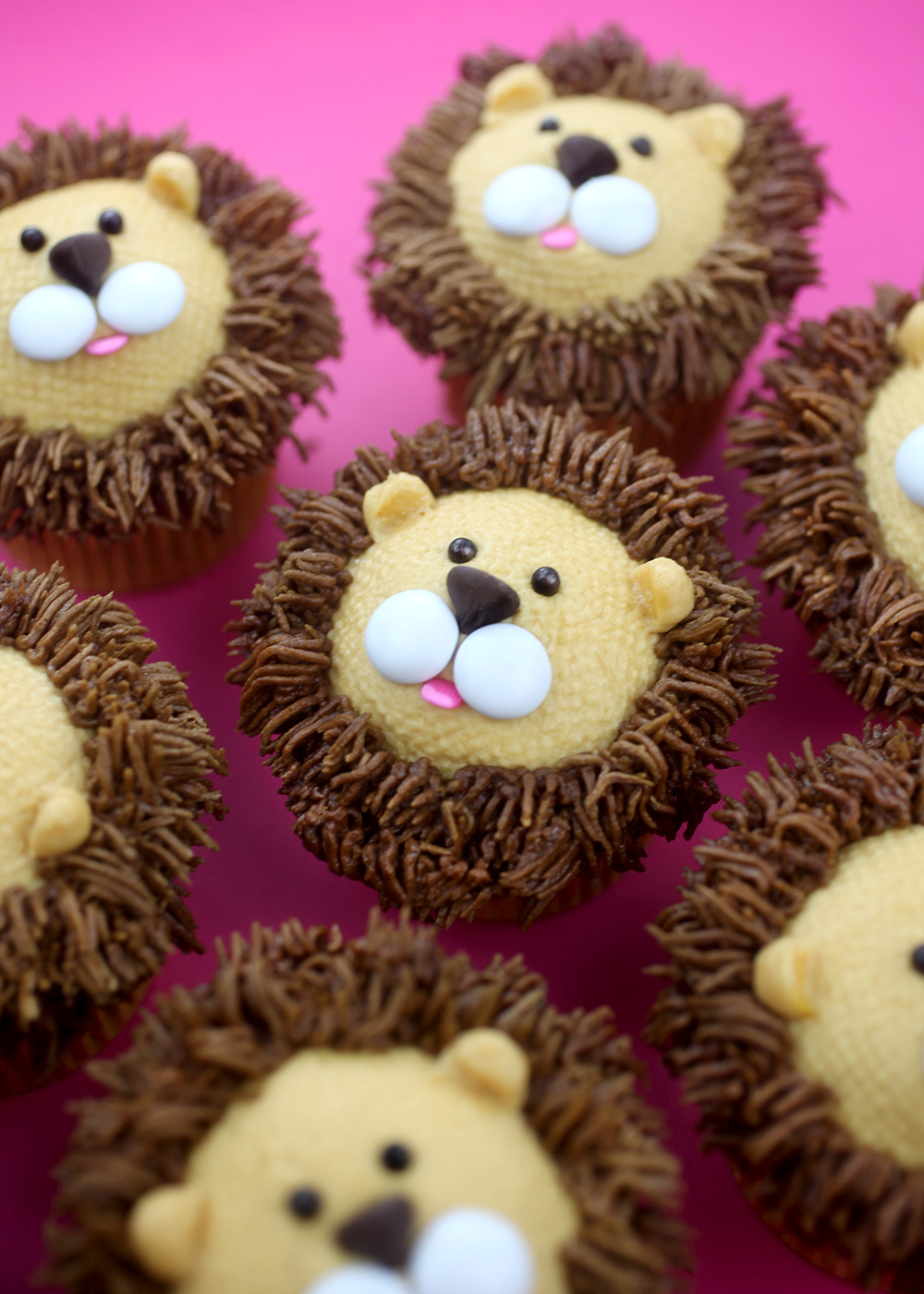 Adorable. And oh yeah, the ears… I reserved some of the light brown frosting to pipe two small dollops of frosting on each cupcake and then used a toothpick to scrape down and carefully remove half of it so they would look flat on the front side and round on the back. Sorry I forgot to photograph that step. : )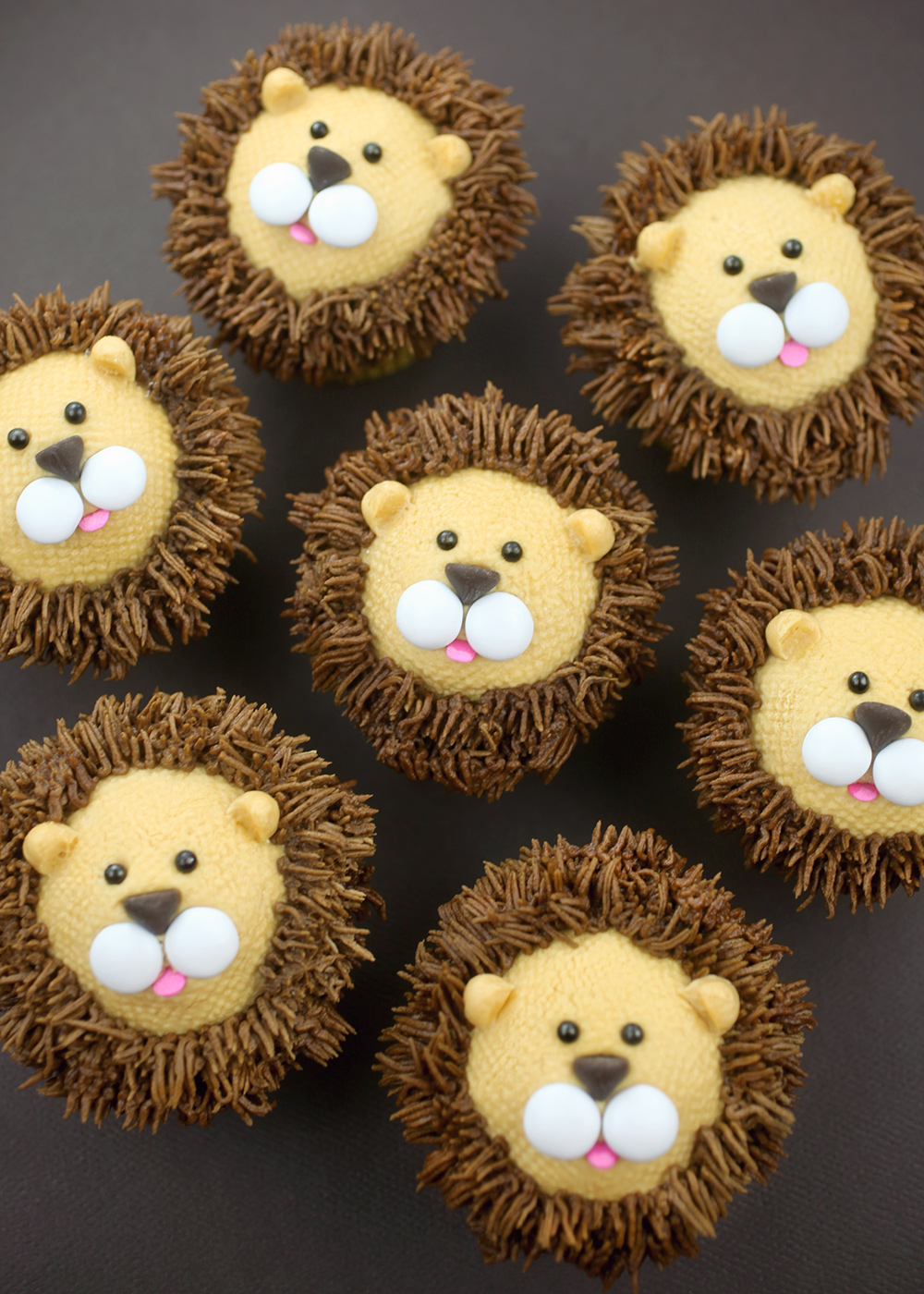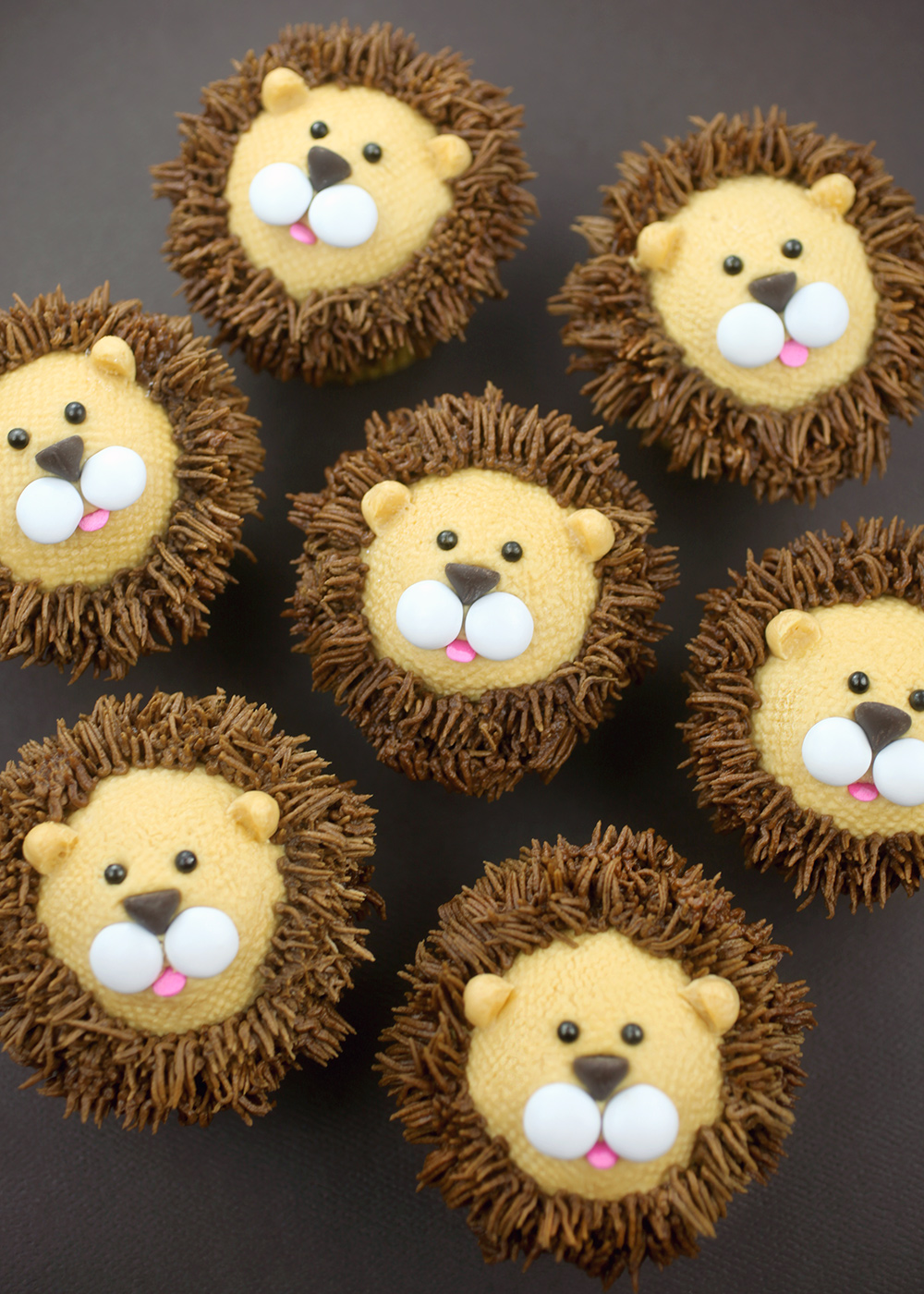 I love them just like this, but …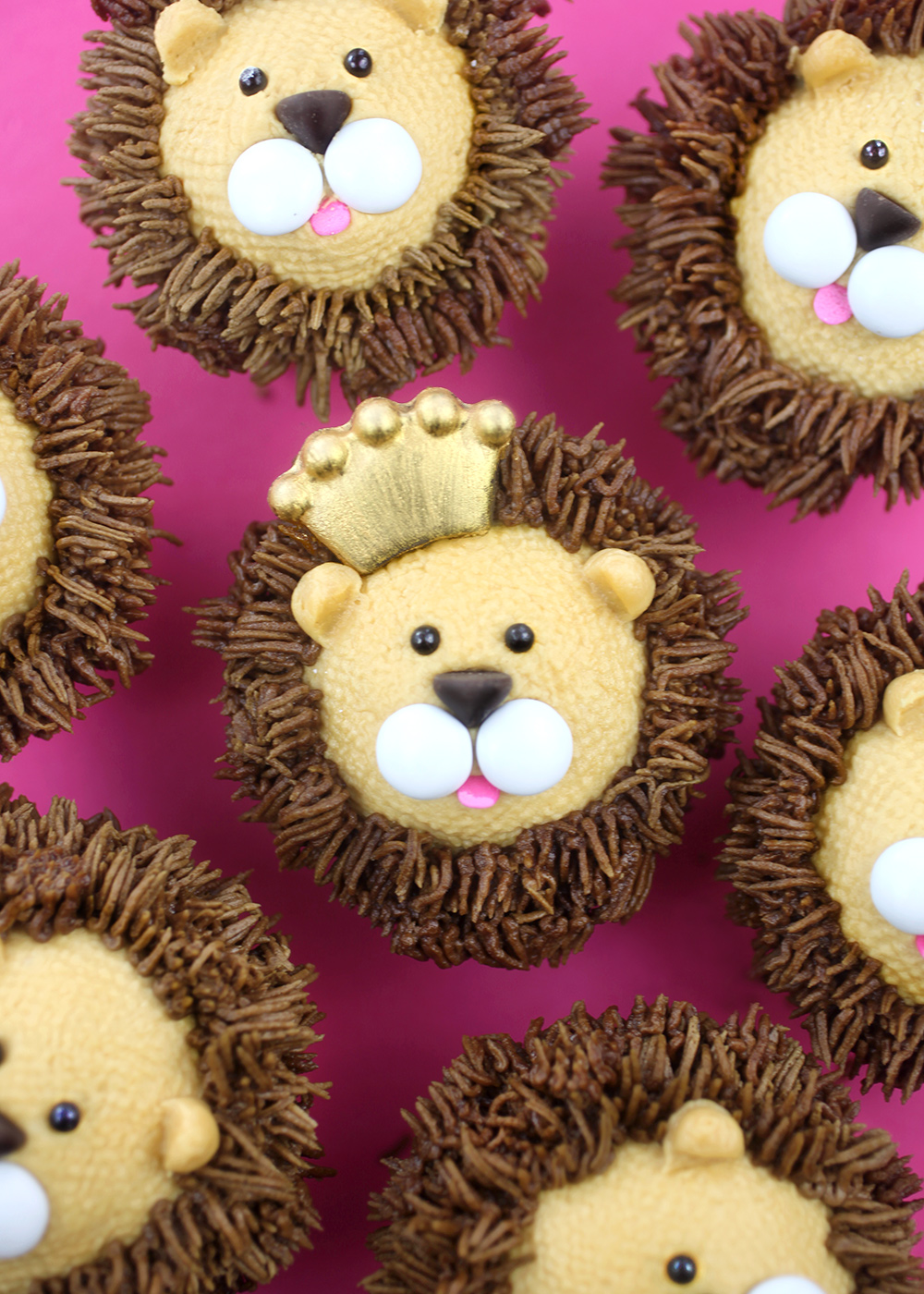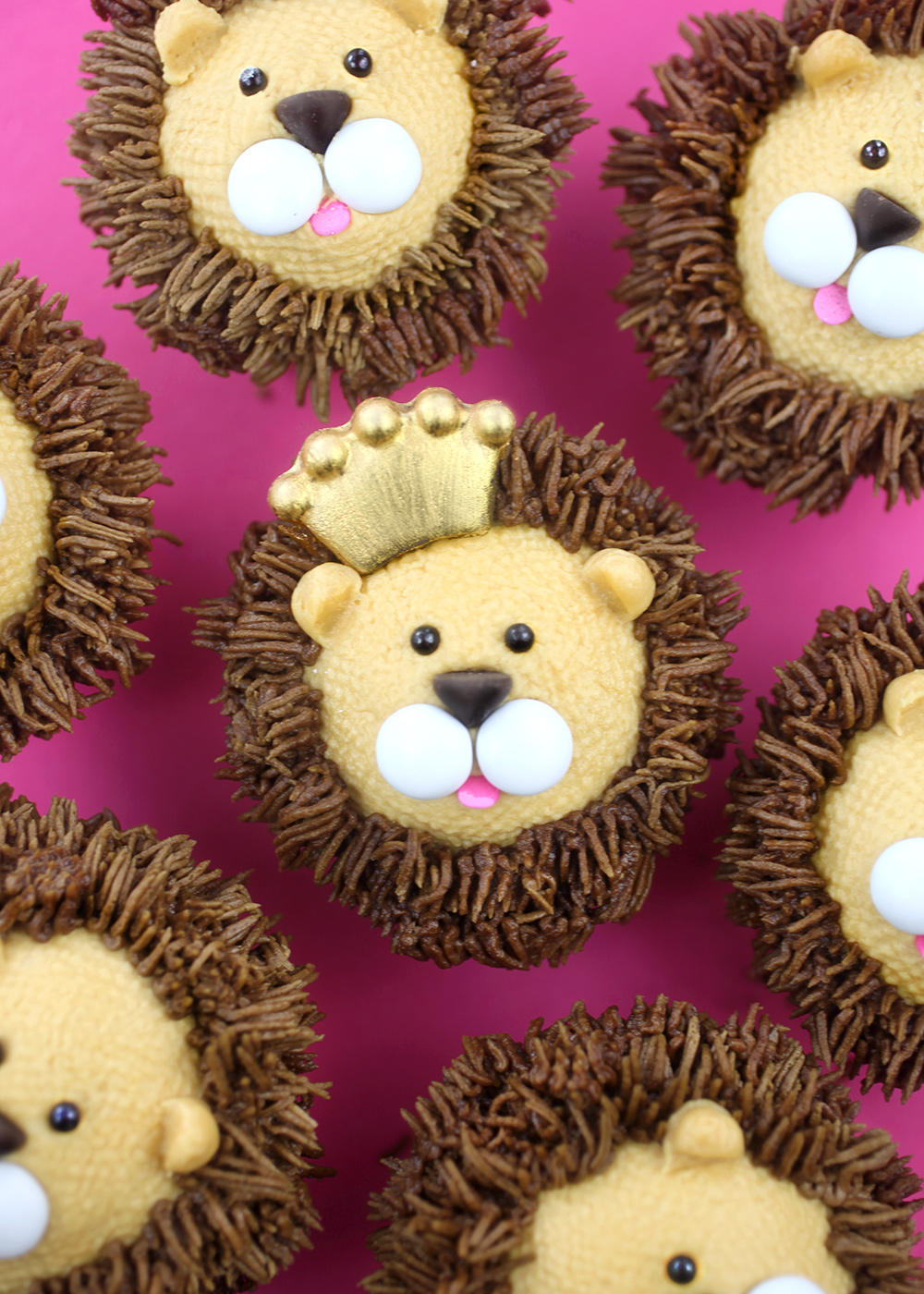 You can also make them feel like a king. I used one of my Bakerella for Make'n Mold candy molds (discontinued now) but google crown candy molds and you can find something similar. Then just fill the candy mold with melted candy coating. Let dry and use gold luster dust mixed with clear vanilla extract to paint right on top of the candy.
Royally cute! Hope you enjoy them.