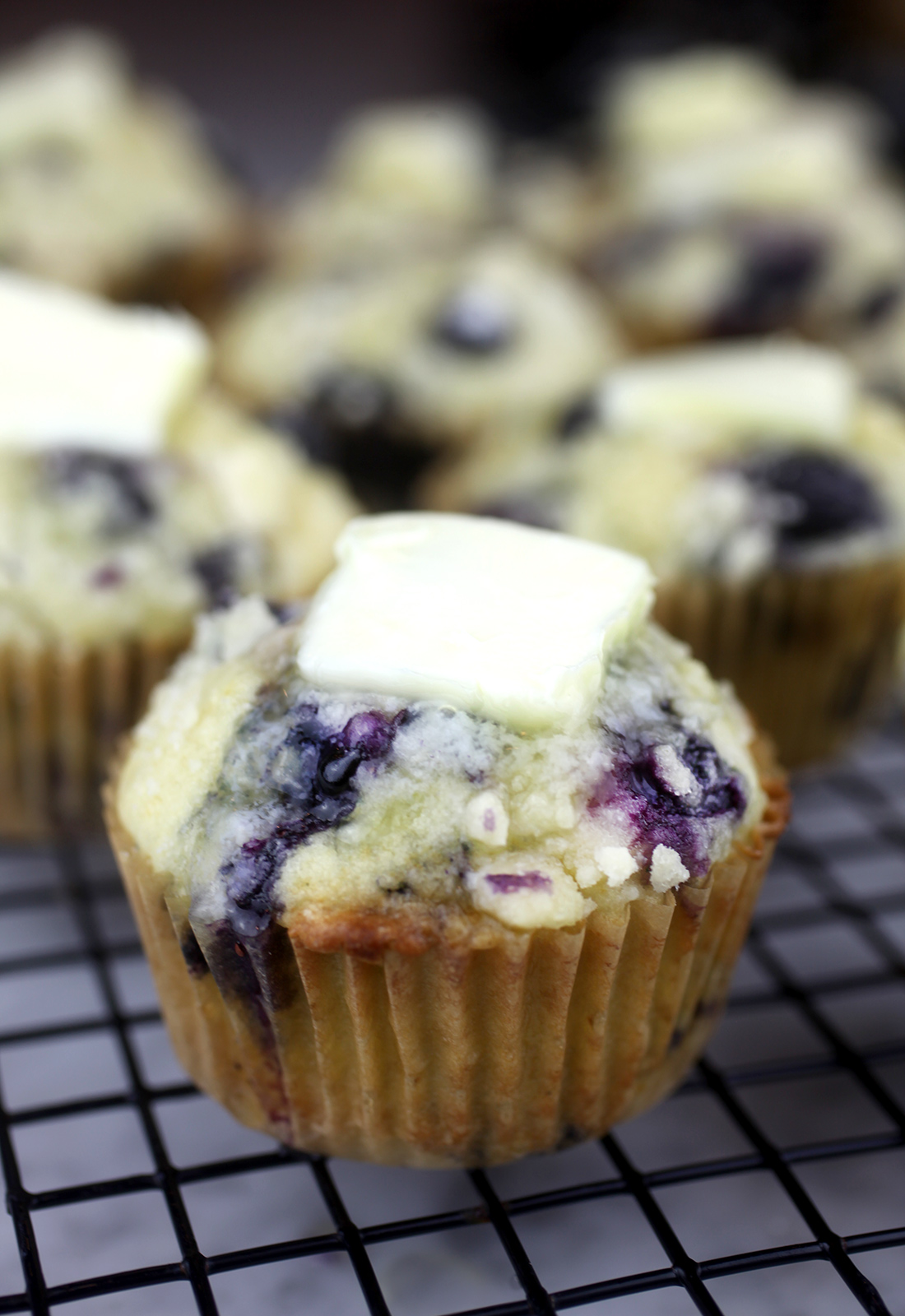 What's your favorite morning muffin? Mine is blueberry. Since I was a kid, I've always enjoyed them warm and right out of the oven – served with a little bit of butter, melted on top.
These are so good and will definitely make your day better.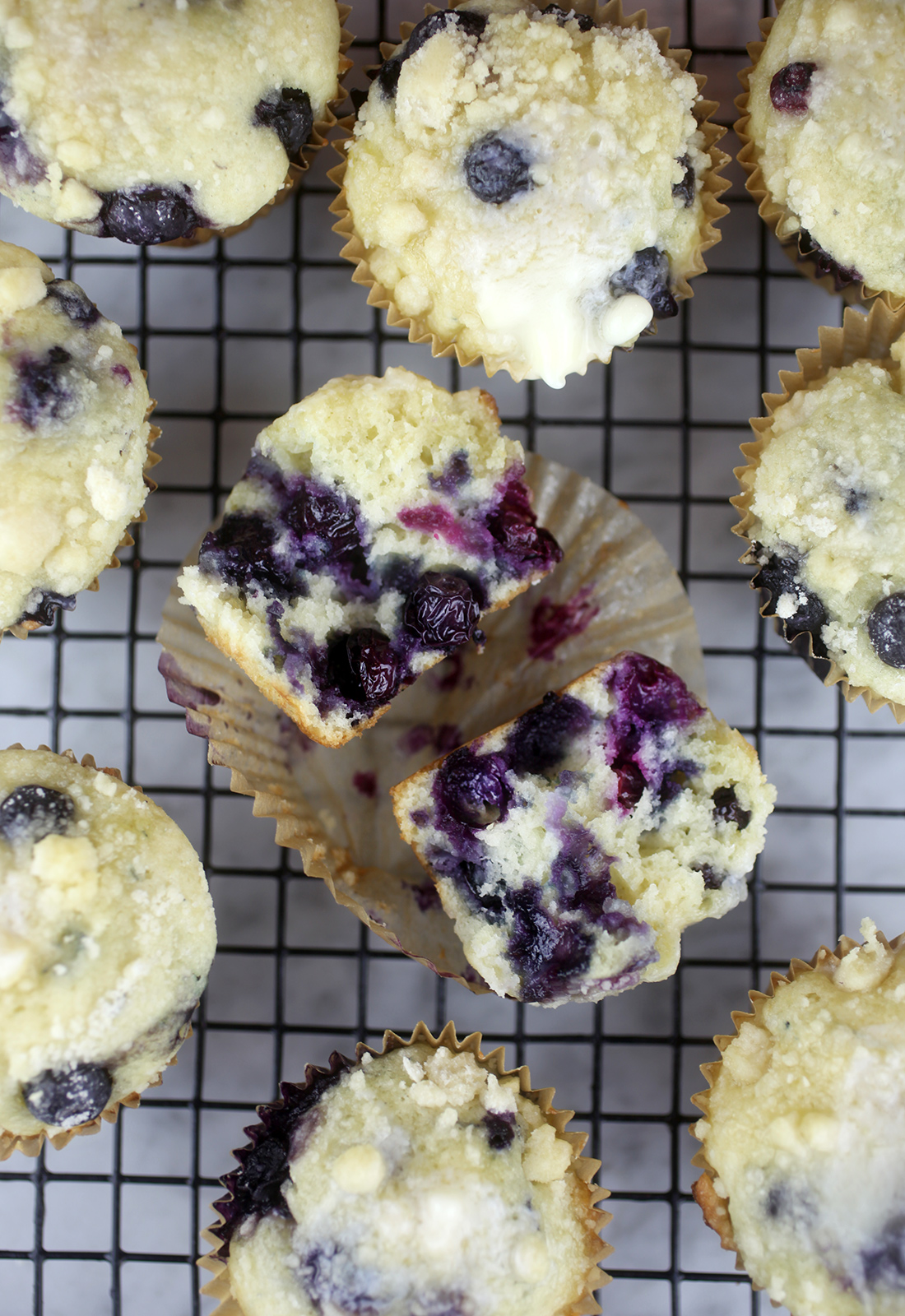 Break them open and take a look at those berries! These muffins are made with a duo of fresh and frozen blueberries – Smaller in scale fresh blueberries and larger frozen blueberries – but you could certainly bake them with all of either kind.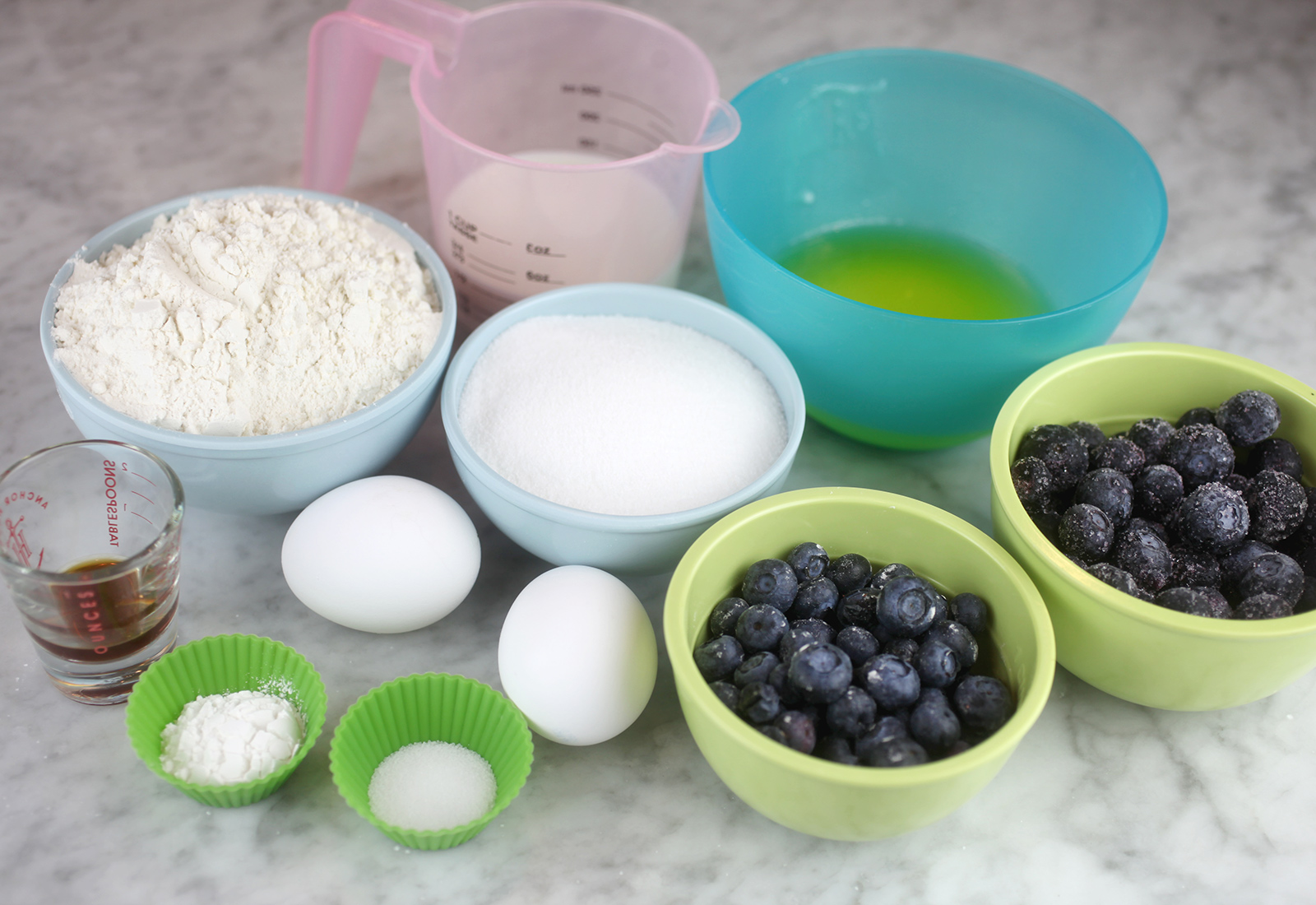 The ingredients lineup:
flour, sugar, salt, baking powder, milk, eggs, vanilla, melted butter and blueberries.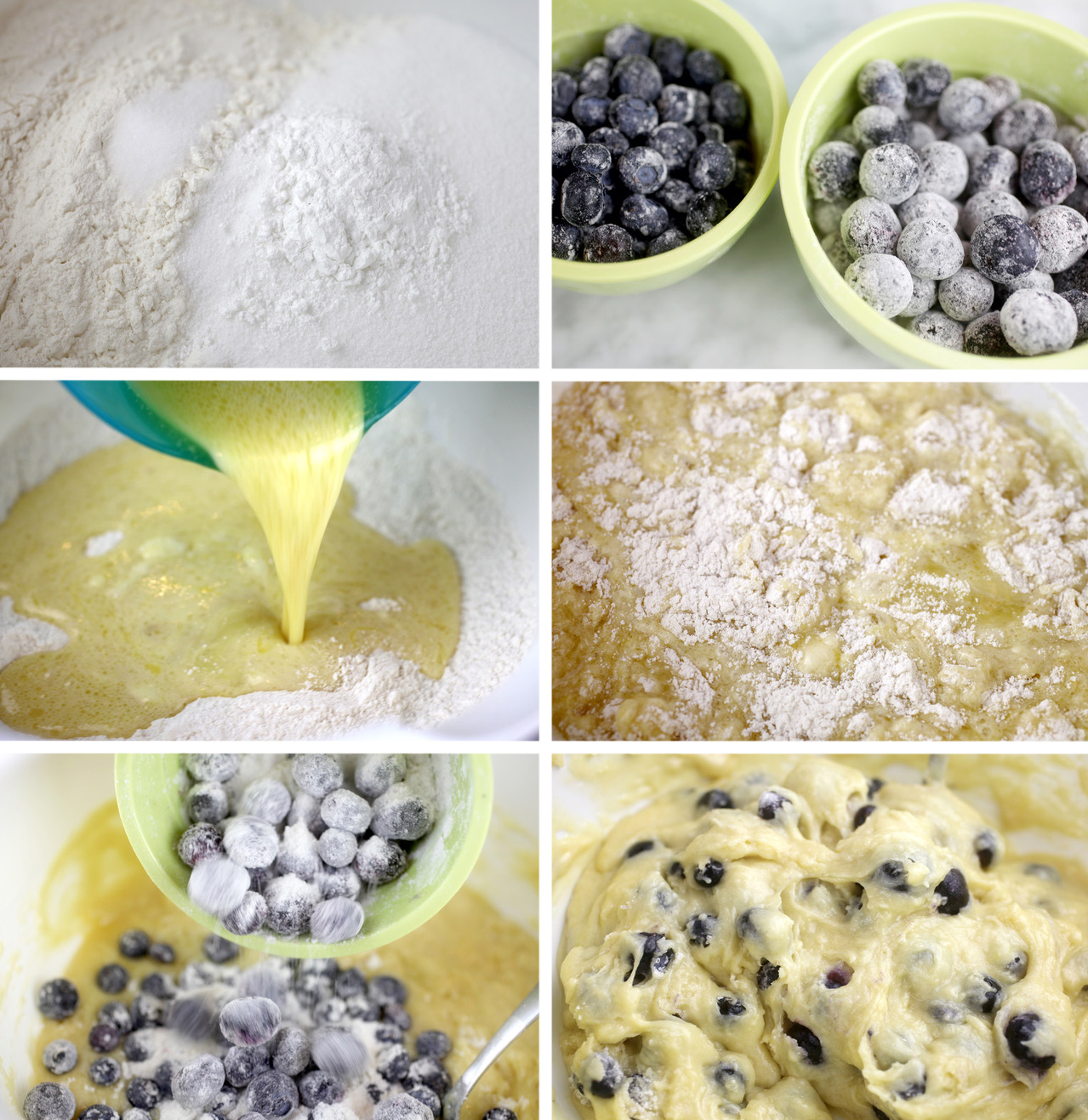 This recipe is so quick and easy to whip up.
Stir the dry ingredients together. Then use a tablespoon or two of the dry ingredients to toss and coat the blueberries. This will help keep them from sinking in the batter.
Mix together eggs, milk, vanilla and melted butter. Add to the dry ingredients and then gently stir in the blueberries before baking.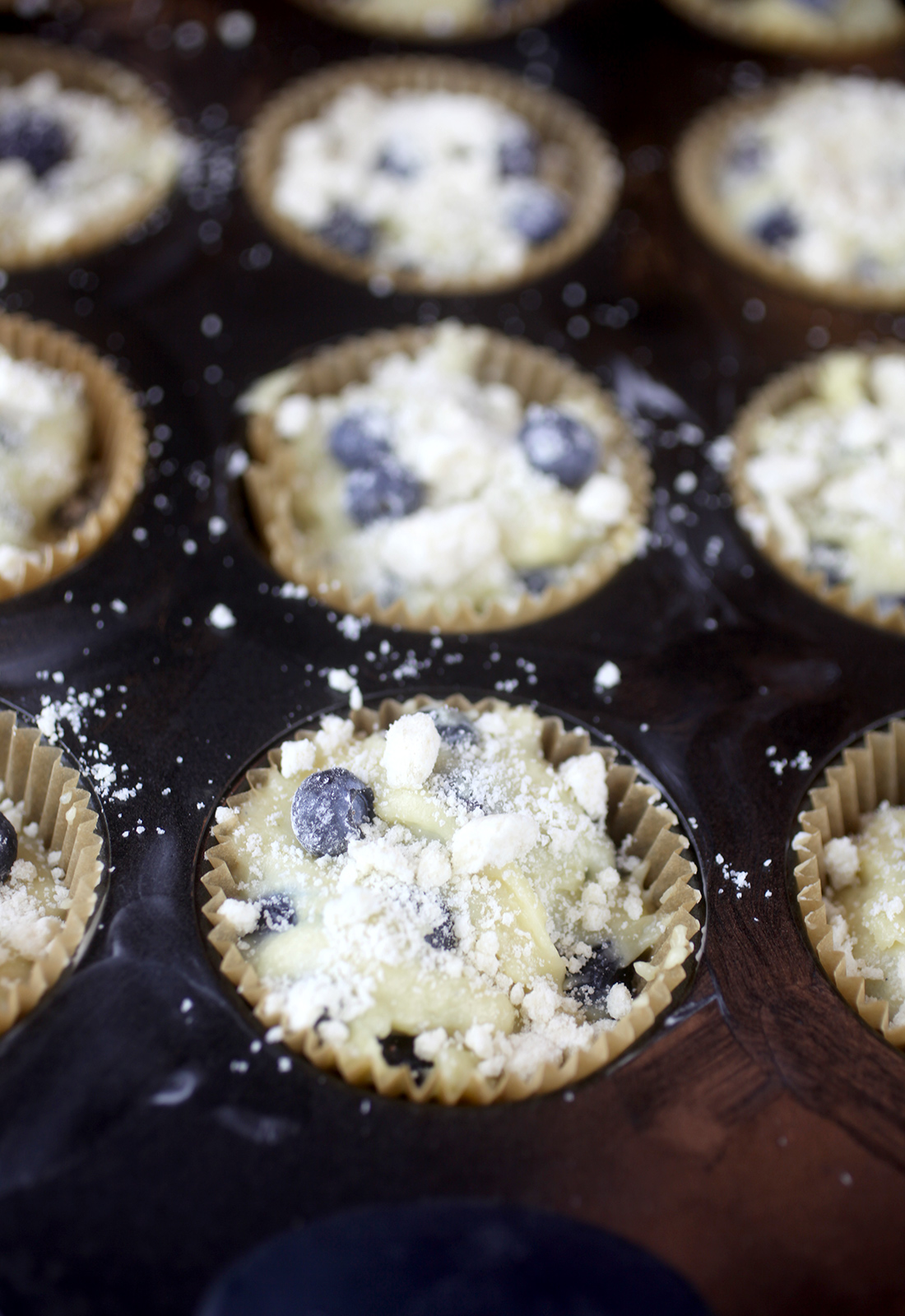 Divide the batter evenly in a cupcake tray lined with baking cups.
And to take them up a notch you can sprinkle some streusel topping mixture on the batter before they go in the oven.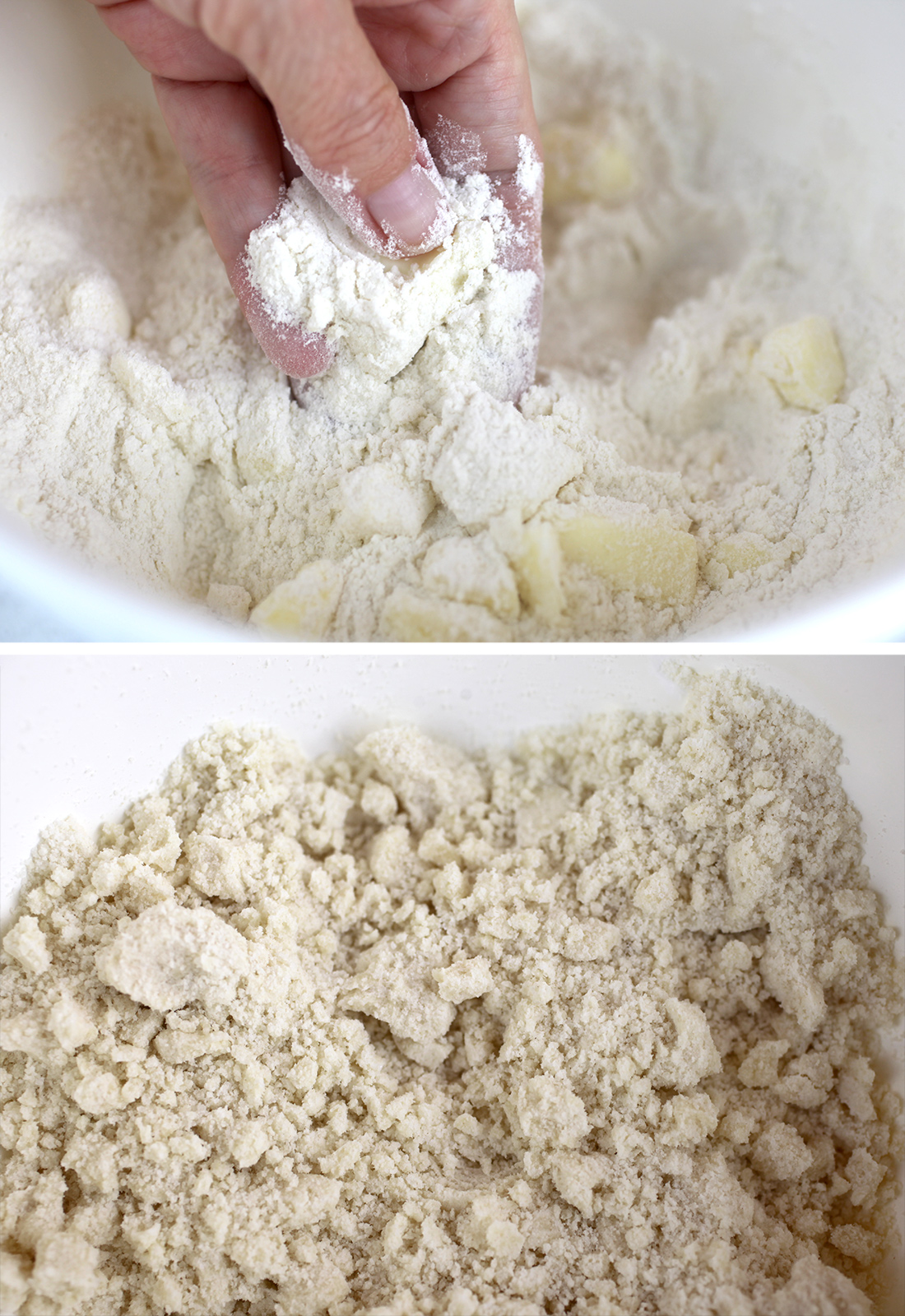 You can make a streusel topping using flour, sugar and butter, forming a crumbly, buttery mixture for muffins and more.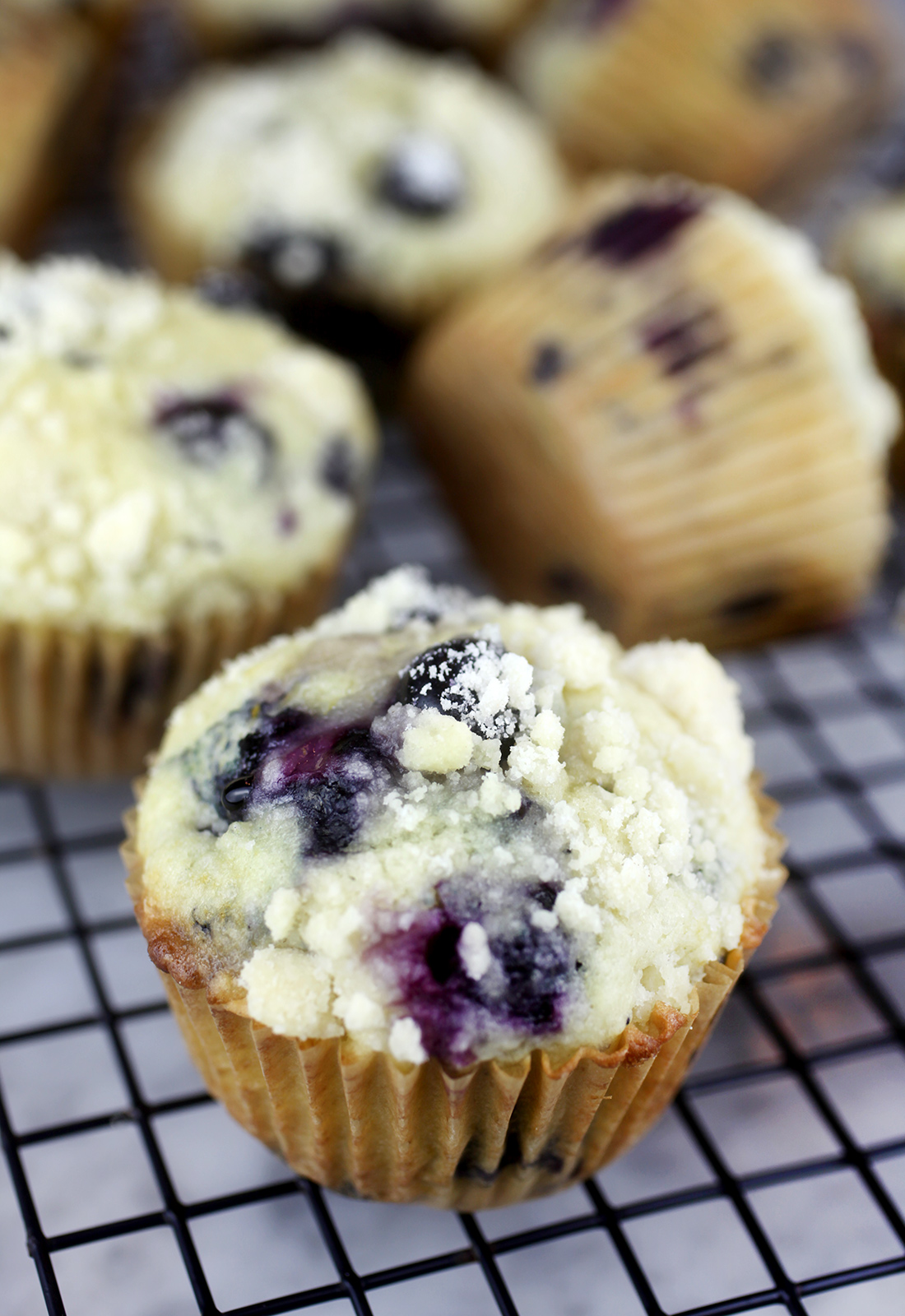 They'll bake up beautifully like this.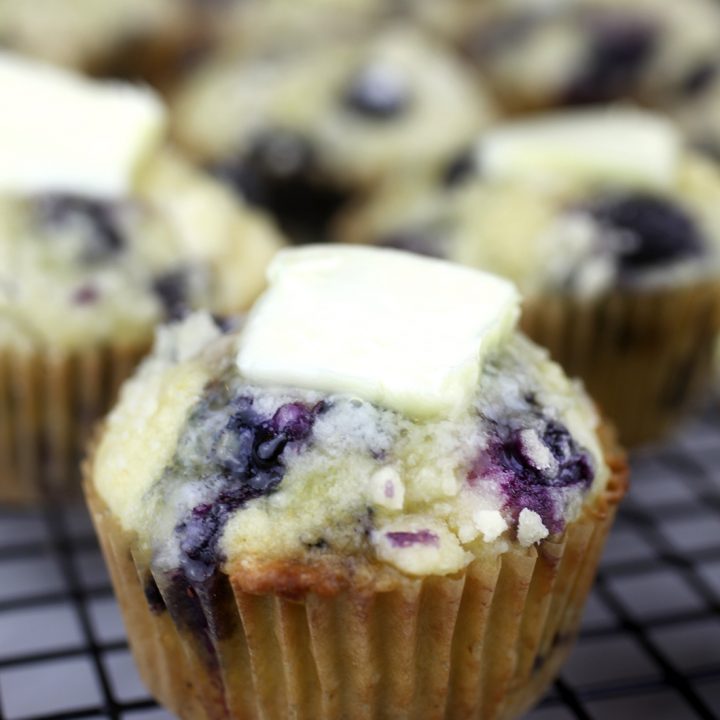 Yield: one dozen muffins
Blueberry Muffins with Streusel Topping
Prep Time 20 minutes

Cook Time 18 minutes

Total Time 38 minutes
Ingredients
Blueberry Muffins
1-3/4 cups all purpose flour
2 teaspoons baking powder
1/2 teaspoon salt
3/4 cup granulated sugar
2 eggs
1 teaspoon vanilla
1/2 cup milk
1/2 cup unsalted butter, melted and cool
1 cup frozen blueberries
2/3 cup fresh blueberries
Streusel Topping
1/2 cup all purpose flour
1/4 cup granulated sugar
2 tablespoons cold butter, cubed
Instructions
Preheat oven to 375 degrees F and line a cupcake tray/muffin tin with paper liners.
In a medium bowl, sift the flour, baking powder, salt and sugar together using a wire whisk.
Use a tablespoon or two of the flour mixture and gently toss with the blueberries to coat. This will help them from sinking in the batter.
In another bowl, mix together the eggs, vanilla, milk and melted butter. Add the milk mixture to the dry ingredients and stir together until just combined.
Gently fold in the fresh blueberries and then the frozen blueberries. Try not to over mix to avoid any excess juice from the frozen blueberries mixing with the batter. It could tint the batter.
Use a large scoop to divide the batter evenly in the lined muffin tin.
Sprinkle streusel mixture on top of the batter if desired.
Bake for 18-20 minutes or until done.
For streusel topping: Stir flour and sugar together. Add cold butter, cut into small cubes. Cut the butter into the dry ingredients using a pastry blender or even your fingers to work the butter into the sugar and flour. You will end up with a crumbly mixture with pea-sized pieces of butter throughout.

Enjoy warm with butter!
Notes
If you think your muffins are browning too much, you can reduce the oven temp to 350 degrees F for the last 5-10 minutes.

Try using all of either type of blueberries if you do not have both.
Recommended Products
As a member of affiliate programs, this site may earn commissions from qualifying purchases made though affiliate links.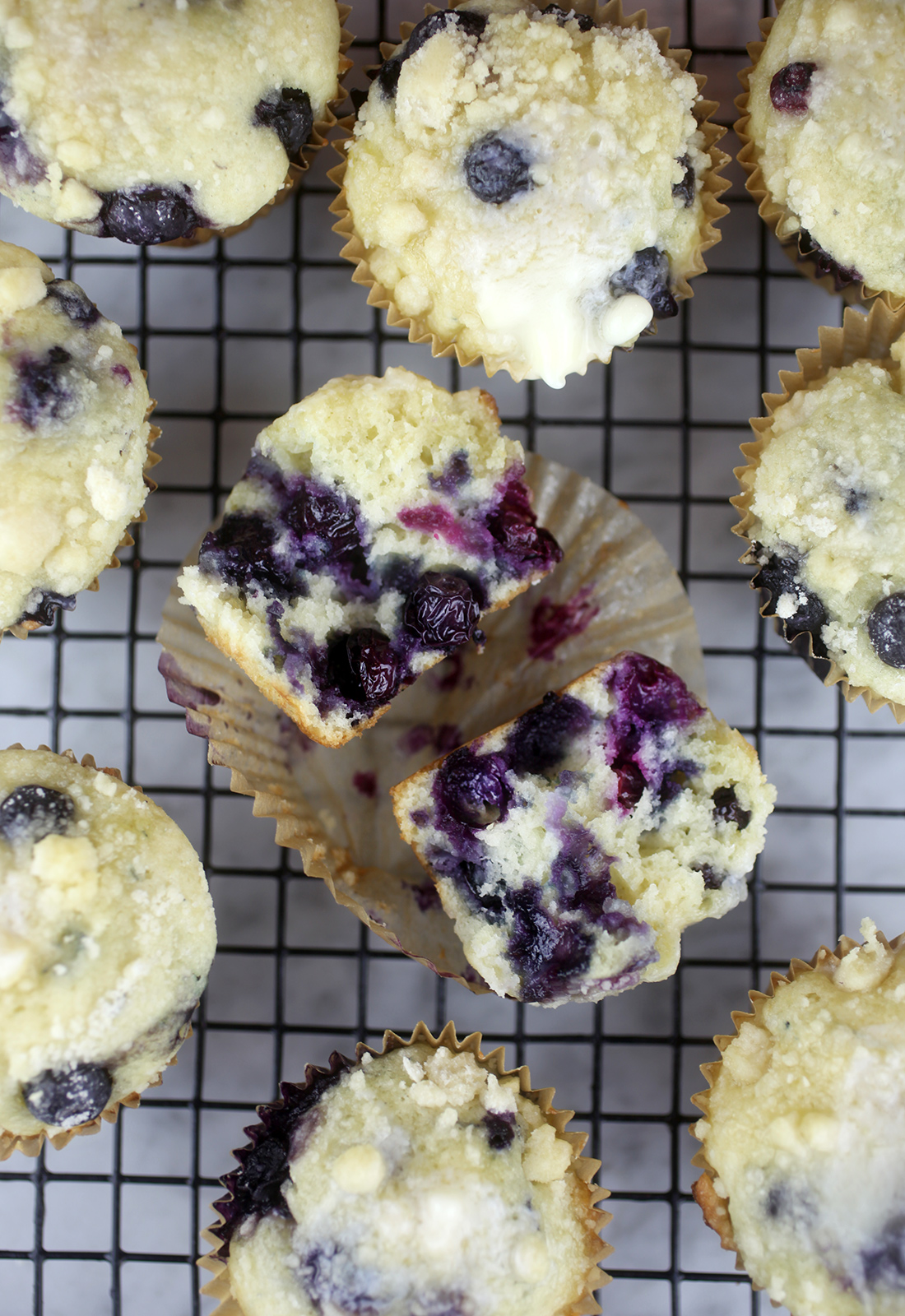 Enjoy!