As an Amazon Associate I earn commissions from qualifying purchases made through links in this post.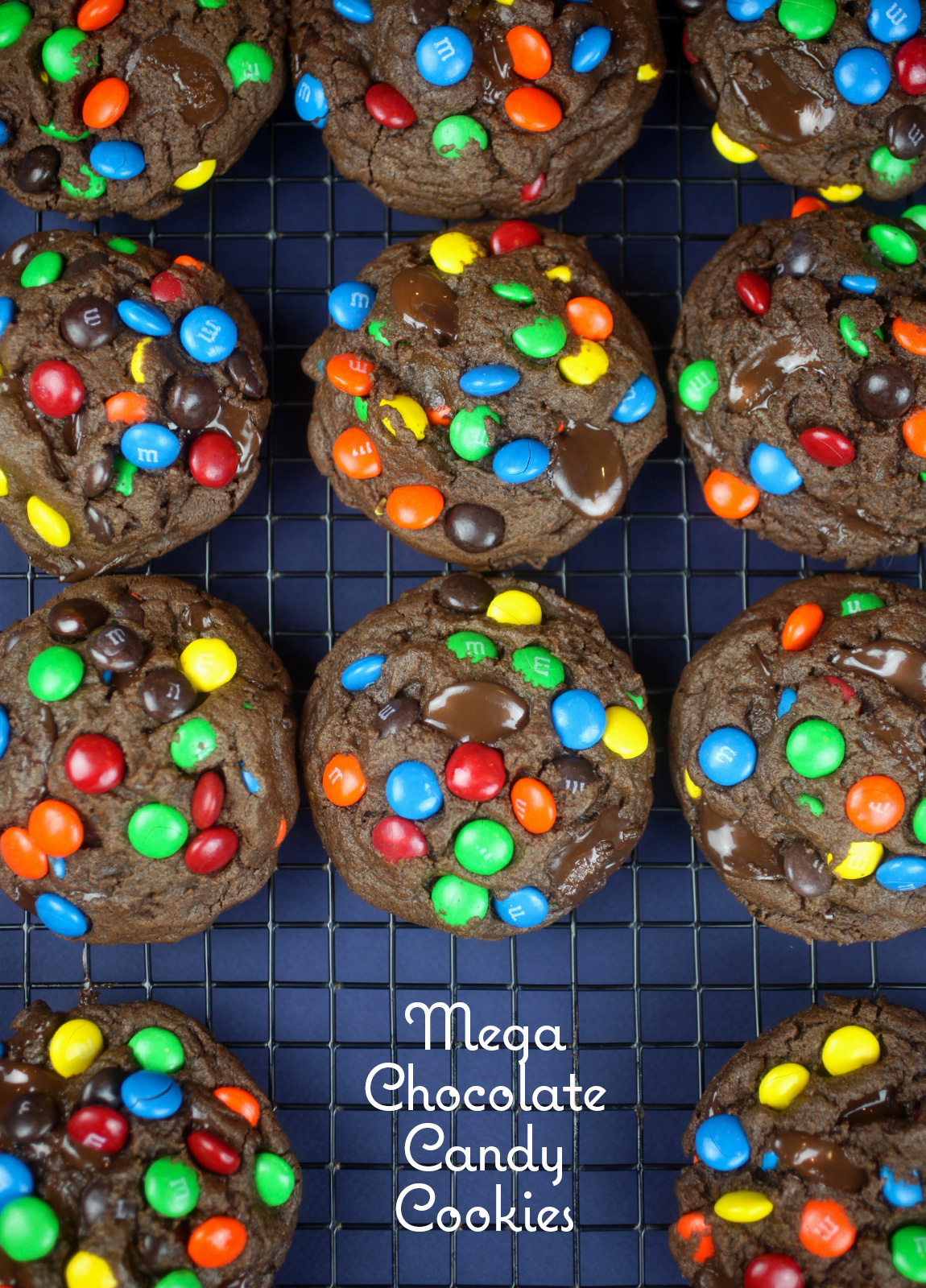 These are the kind of cookies that just make you smile when you see them. Simple and sweet, full of chocolate, and stuffed with so many bright and happy candy-colored gems. They'll make you want to take a great big satisfying bite.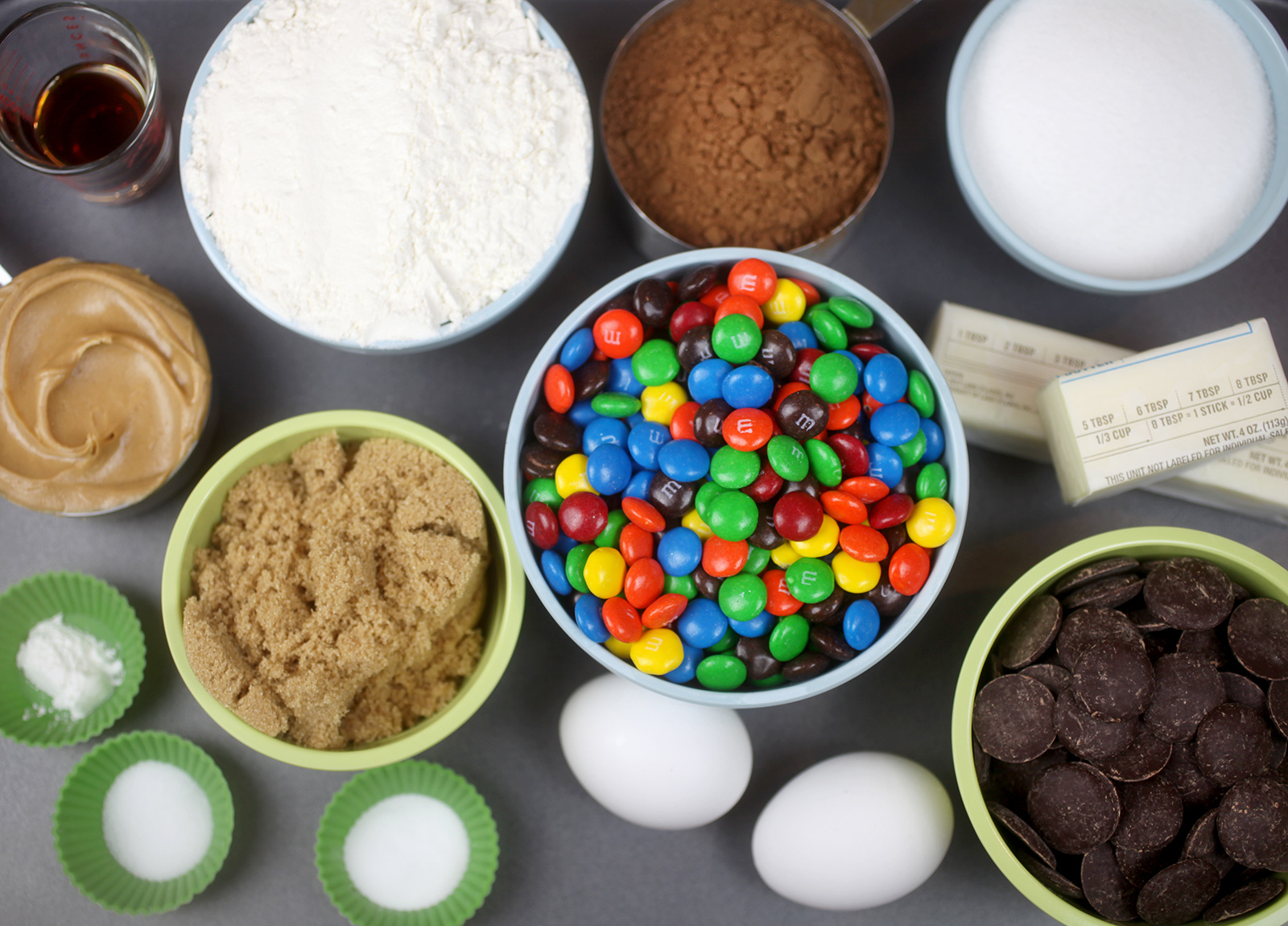 Most of the ingredients you need are probably in your pantry right now if you bake often. I did opt for some Guittard 60% semisweet chocolate wafers instead of chocolate morsels, though. Oh and there's a little peanut butter mixed in for even more yum.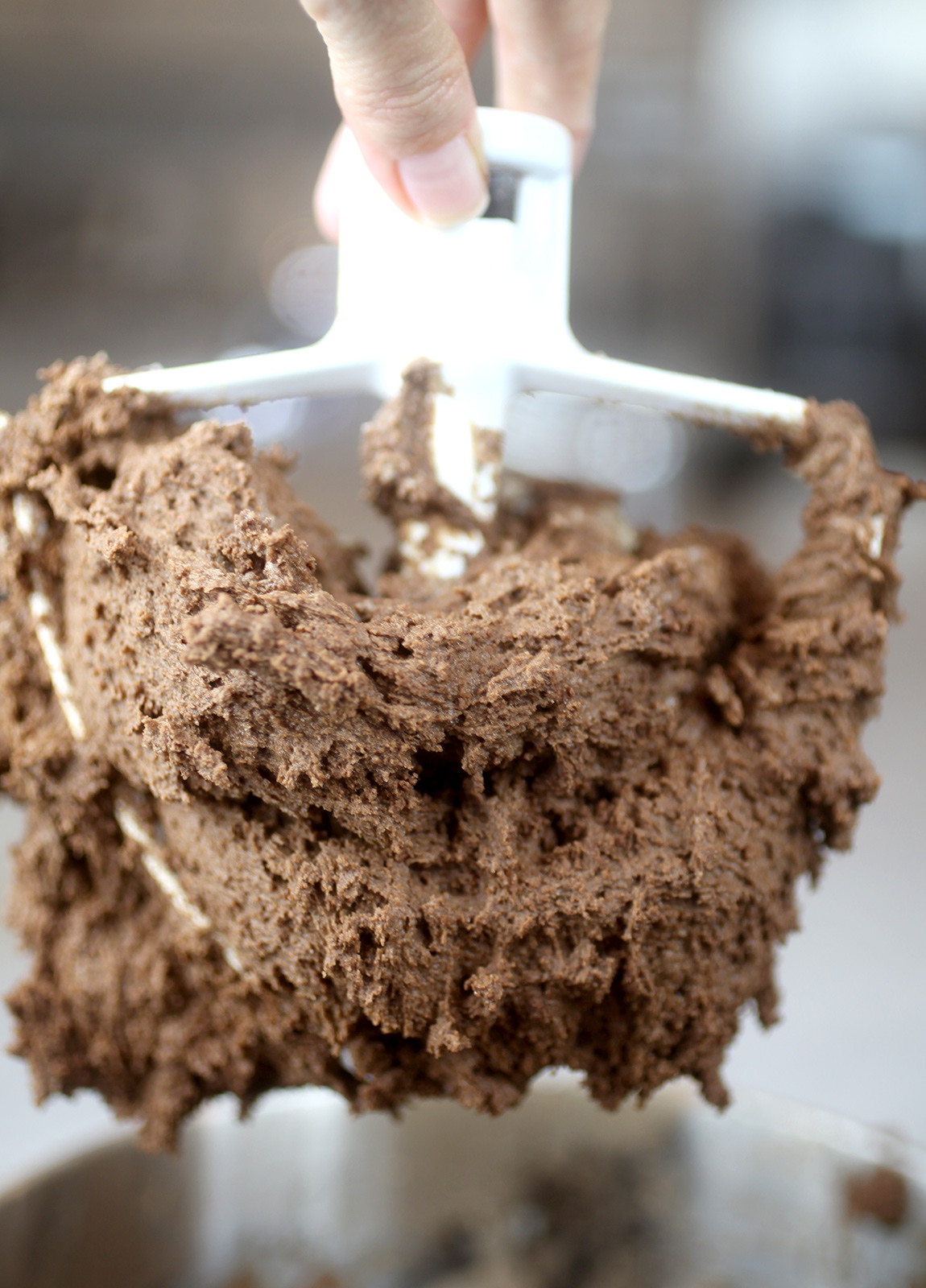 Look at that cookie dough batter. So thick. So dreamy.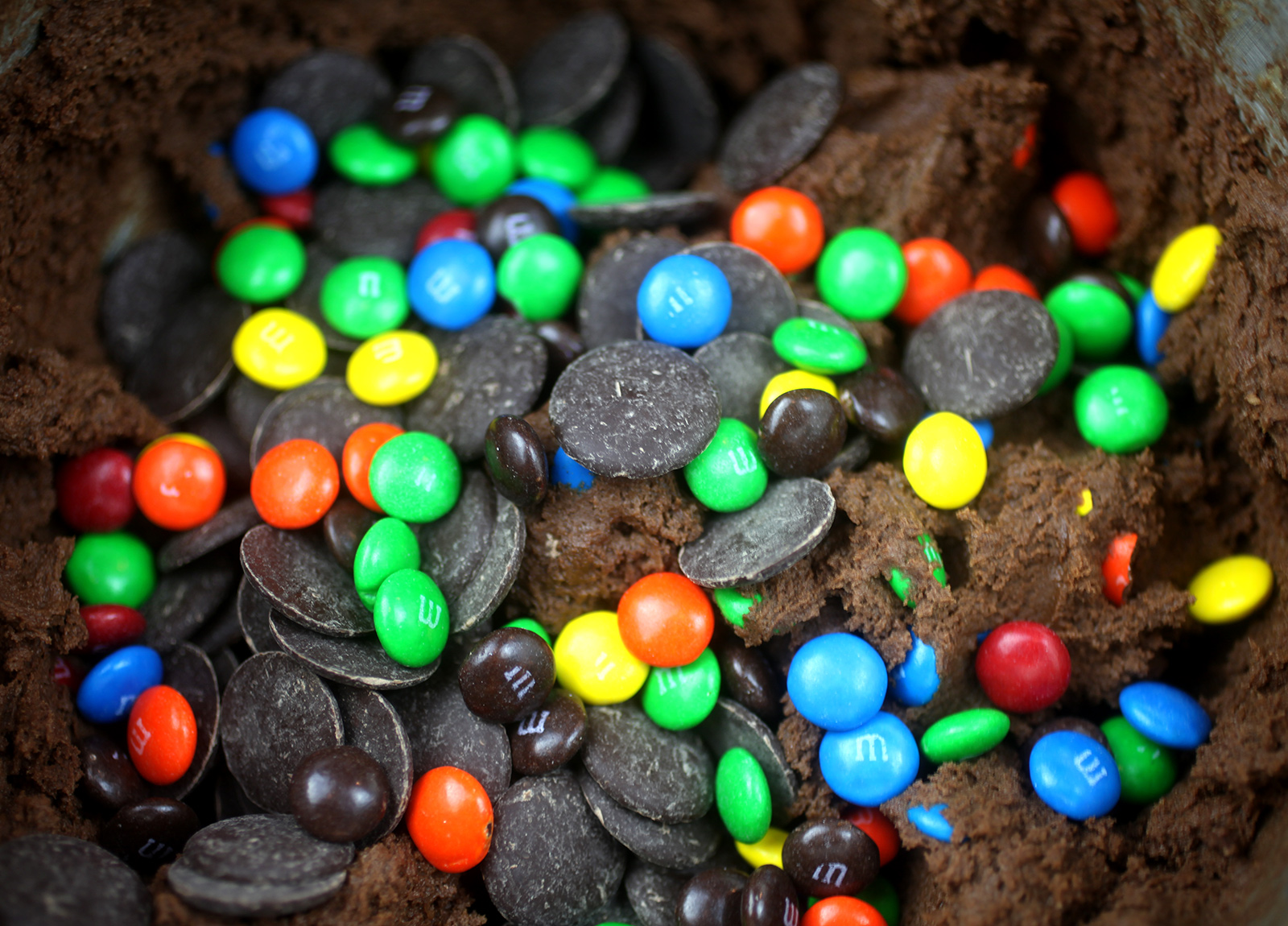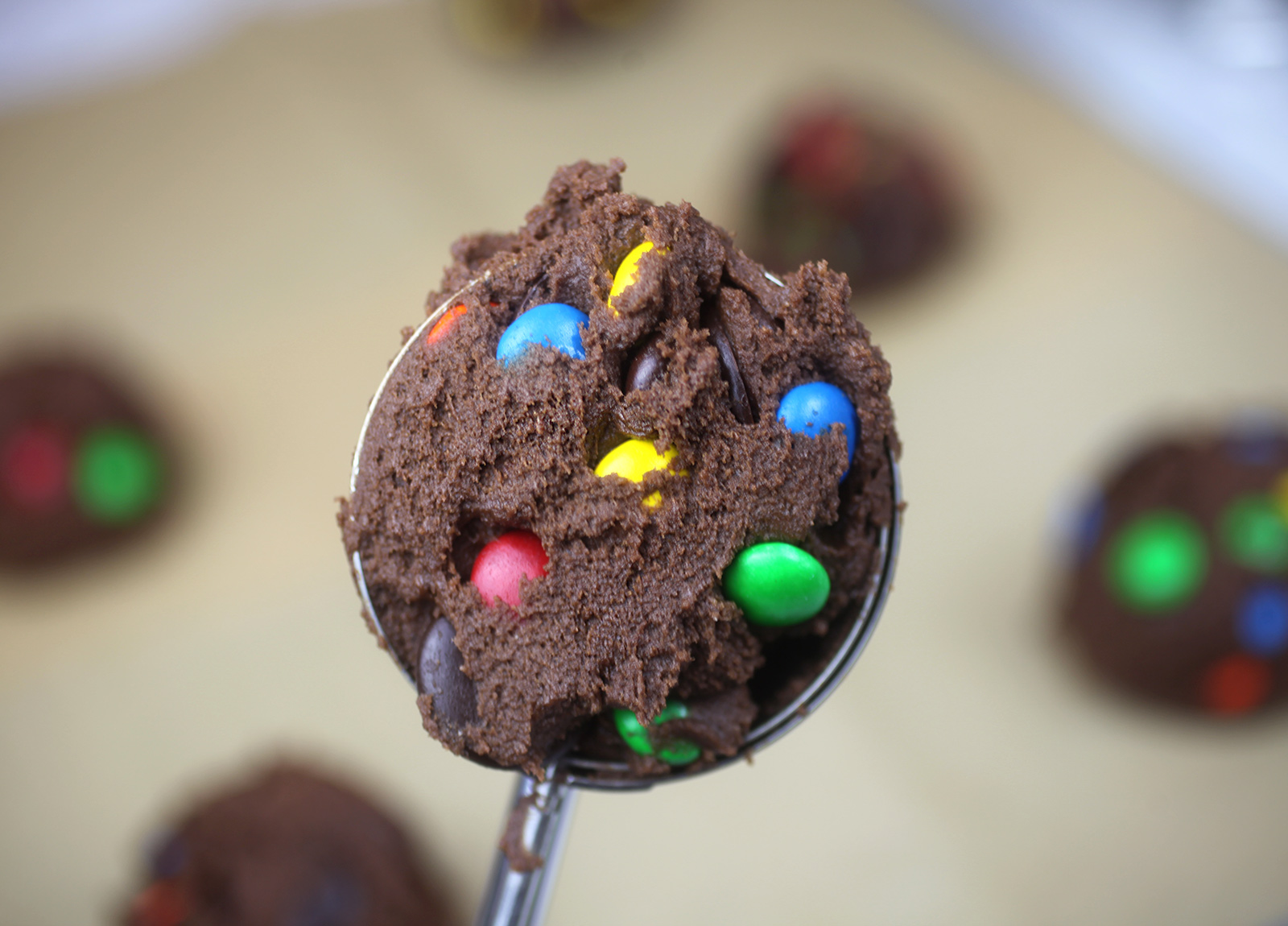 Add the M&M's and chocolate wafers to the dough and mix it all together with a large spoon.
Then use a large 2-1/2 inch scoop for jumbo-sized cookies.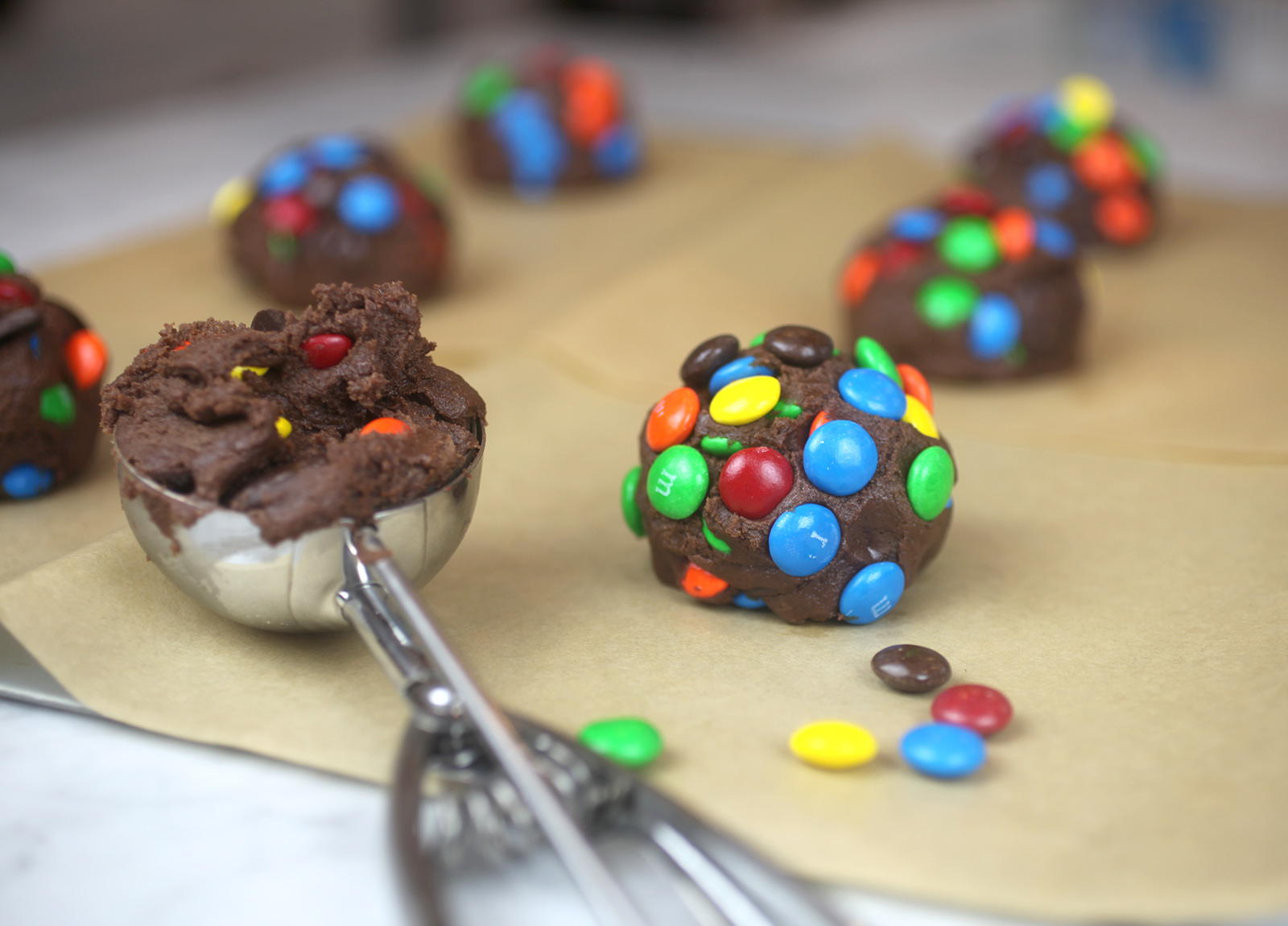 Place the giant cookie dough balls a few inches apart on a parchment paper covered baking sheet. You'll want to press more M&M's candies on top so when they bake, the exterior is dotted with lots of color.