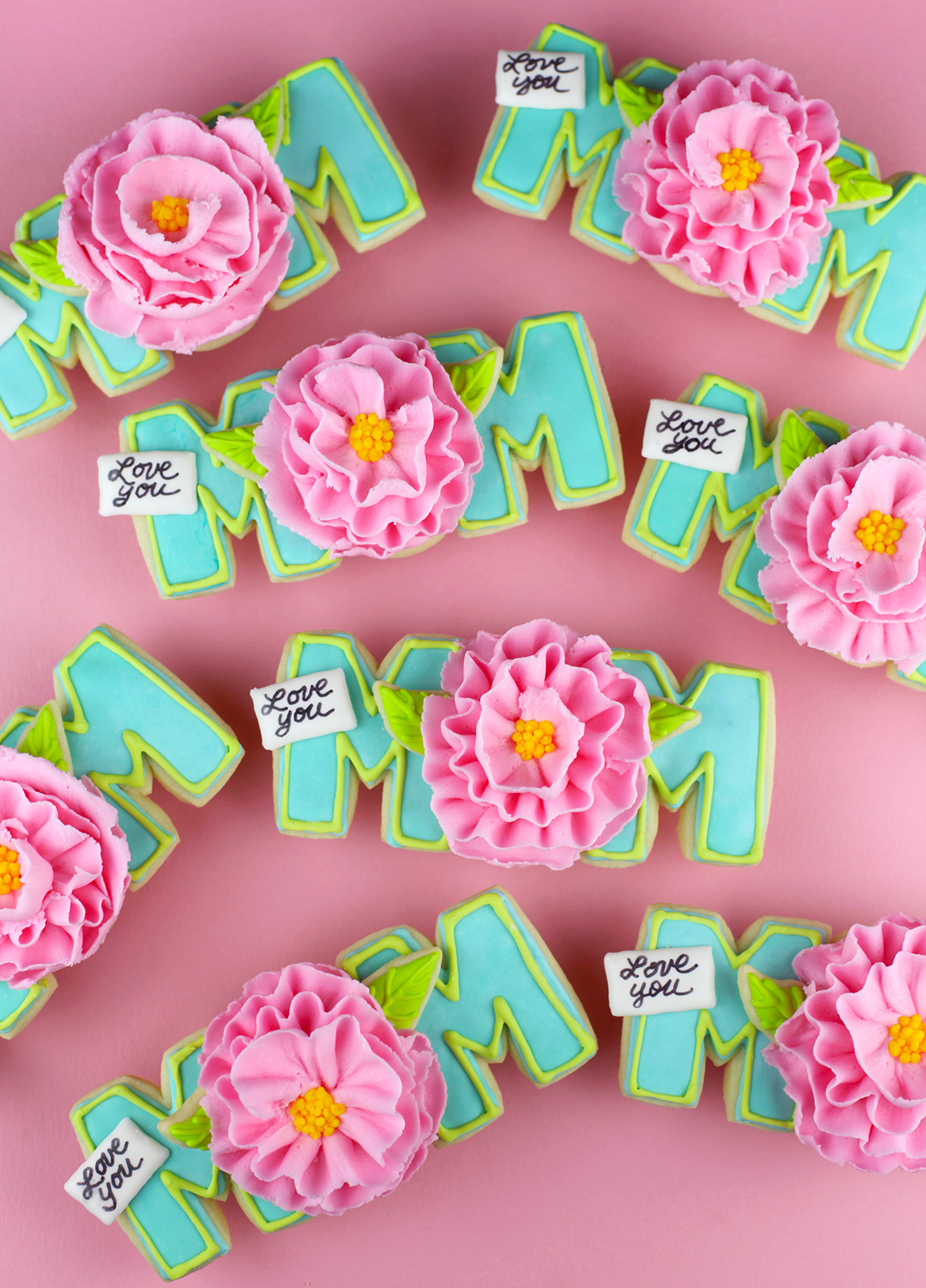 Cookies made for Mom! These pretties serve up the best of both worlds when it comes to decorated sugar cookies… letters layered in royal icing and flowers made of blossoming buttercream. I am thrilled with how they turned out and I think my mom will love them, too.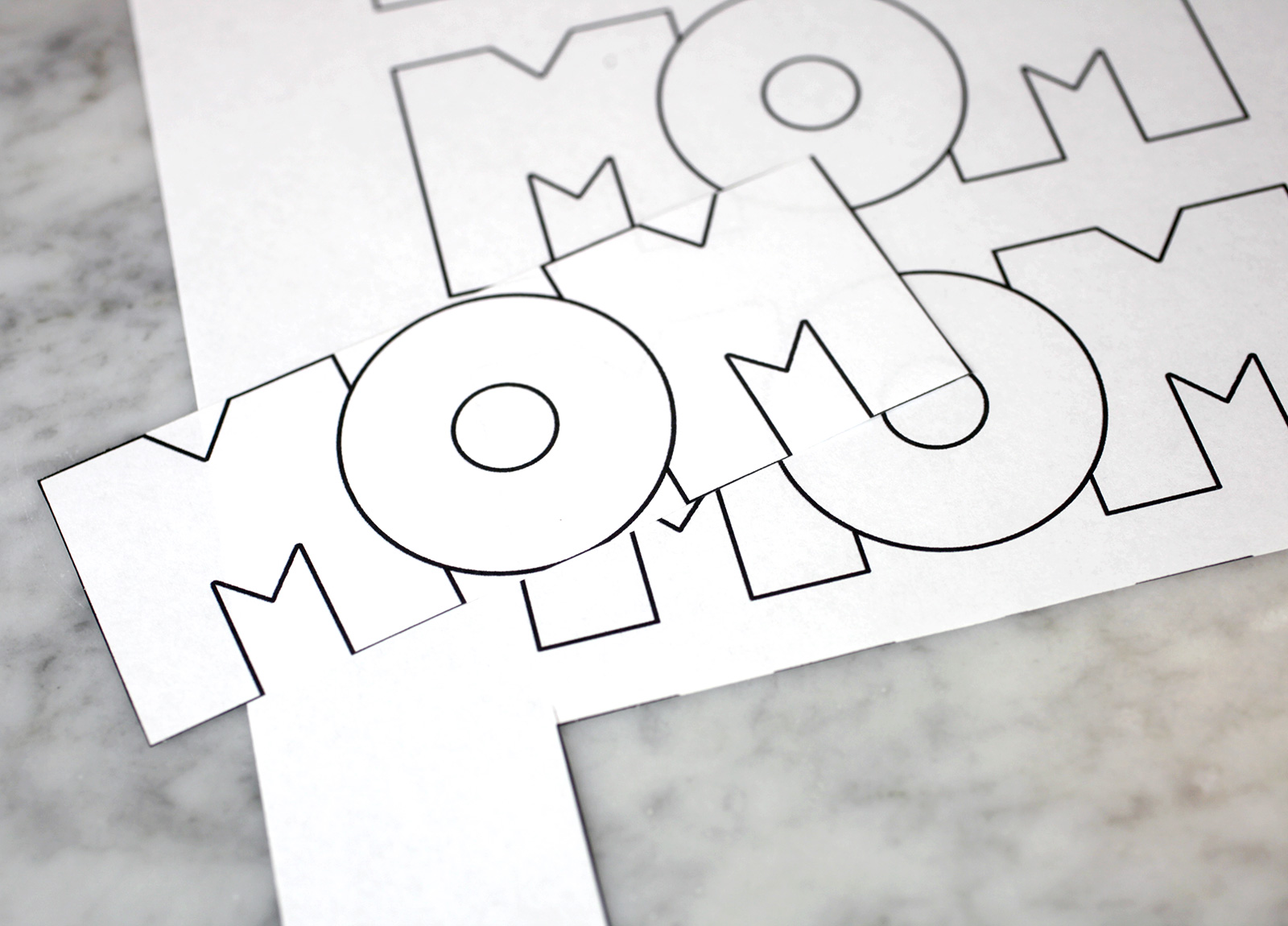 I do have individual letter cookie cutters, but they were really too big for what I wanted to do. So, I made my own template for "MOM," making sure the letters stayed in a workable and compact rectangular shape with the "O" overlapping the two "M"s.
Here is a pdf if you would like to make these cookies, too.