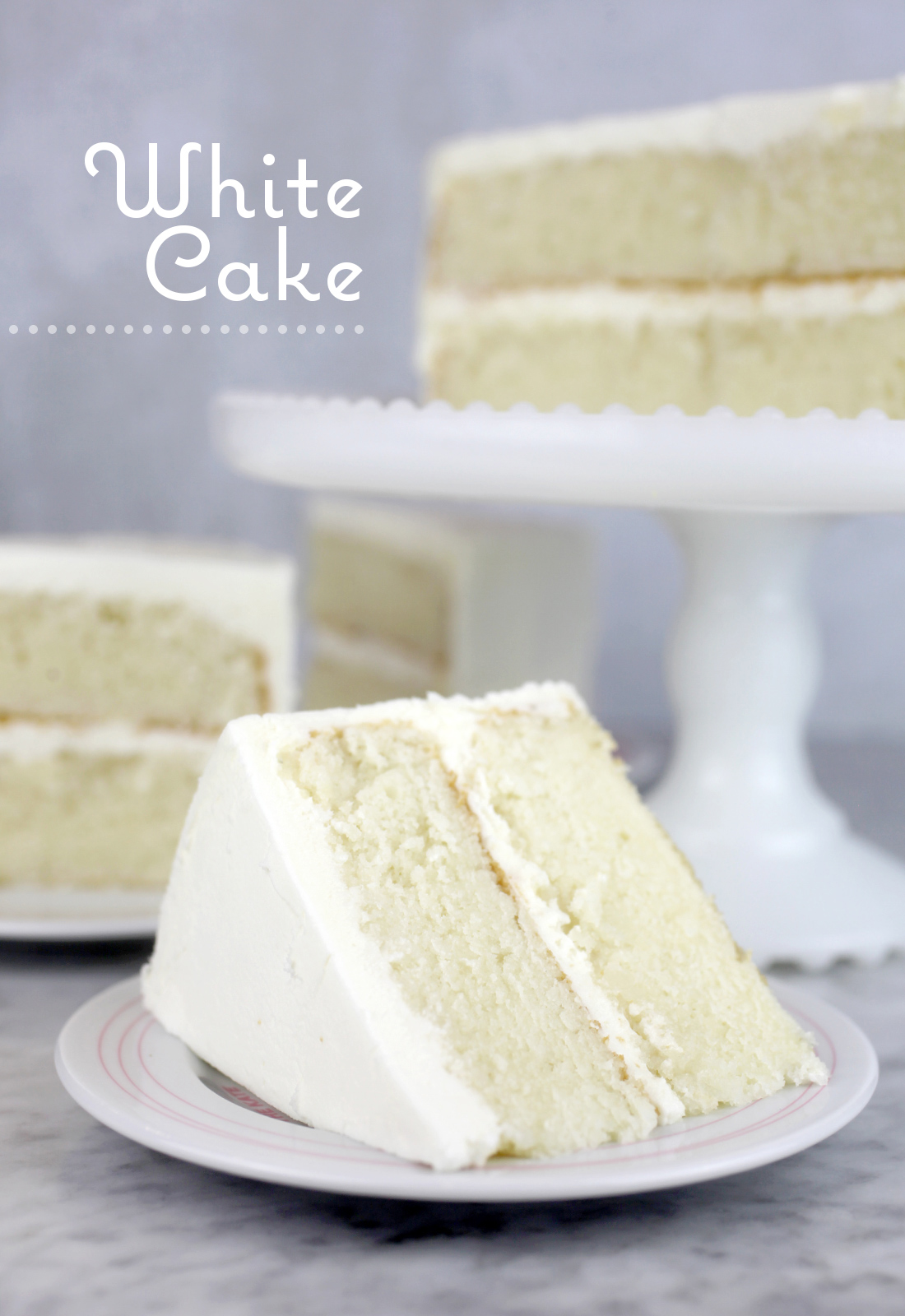 I love cake. But mostly chocolate cake. Actually, I will probably always pick chocolate cake first. My mom on the other hand loves, loves, loves vanilla cake. White cake. Wedding cake. That's her favorite flavor. Wait, is wedding cake a flavor?! Sure.
Well for her birthday recently, I wanted to bake her a white cake. And surprise. I did not have a recipe here on my site. I have my go to yellow cake that is a forever keeper, but not a white cake. So, I obviously had to remedy that. And would you know, I've made this cake three times in the last four weeks.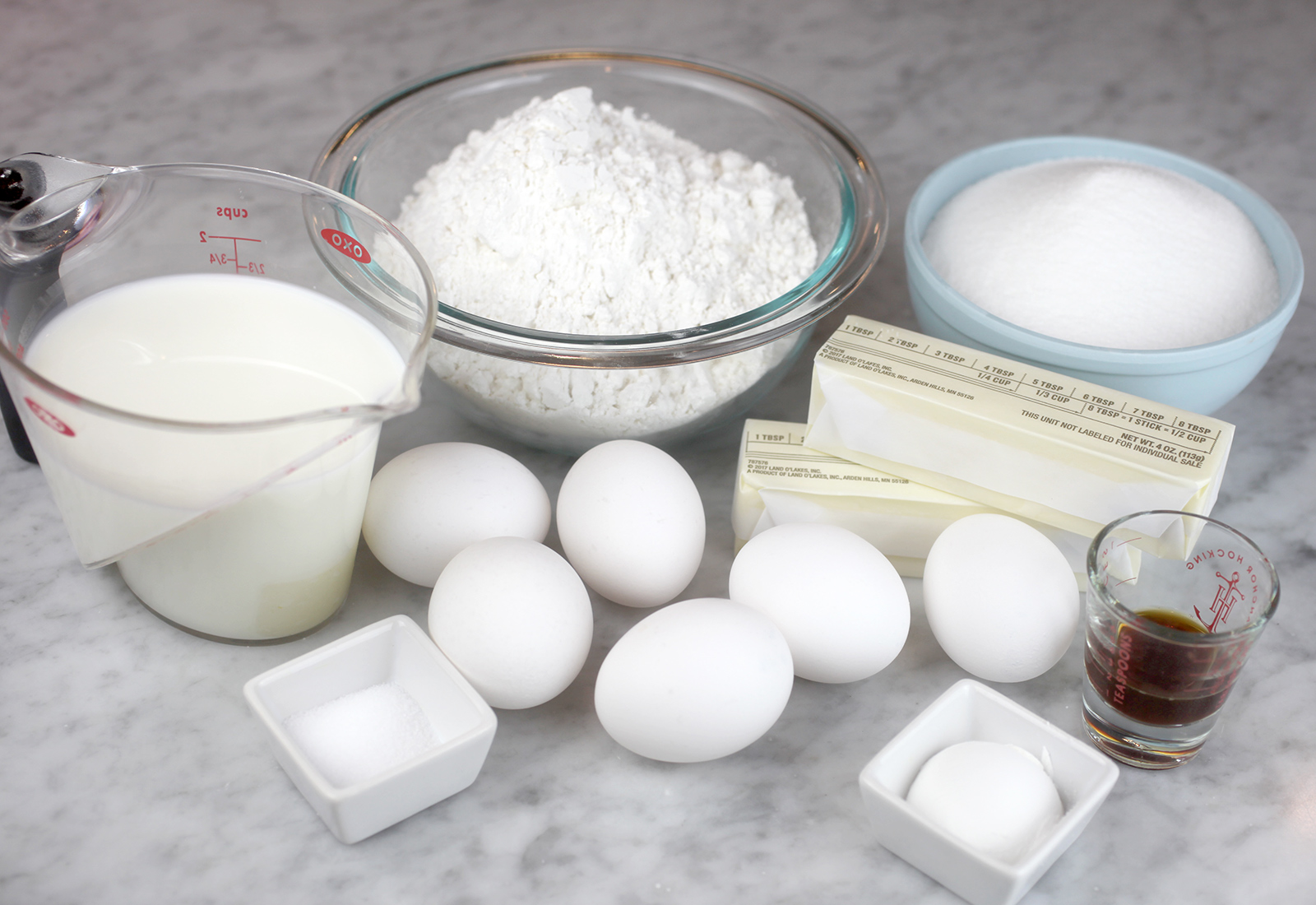 It's so good and you just need basic ingredients to make it. Win-Win!
This is basically a vanilla cake, but it uses all egg whites in the batter and not the yolks that give it a more yellow color.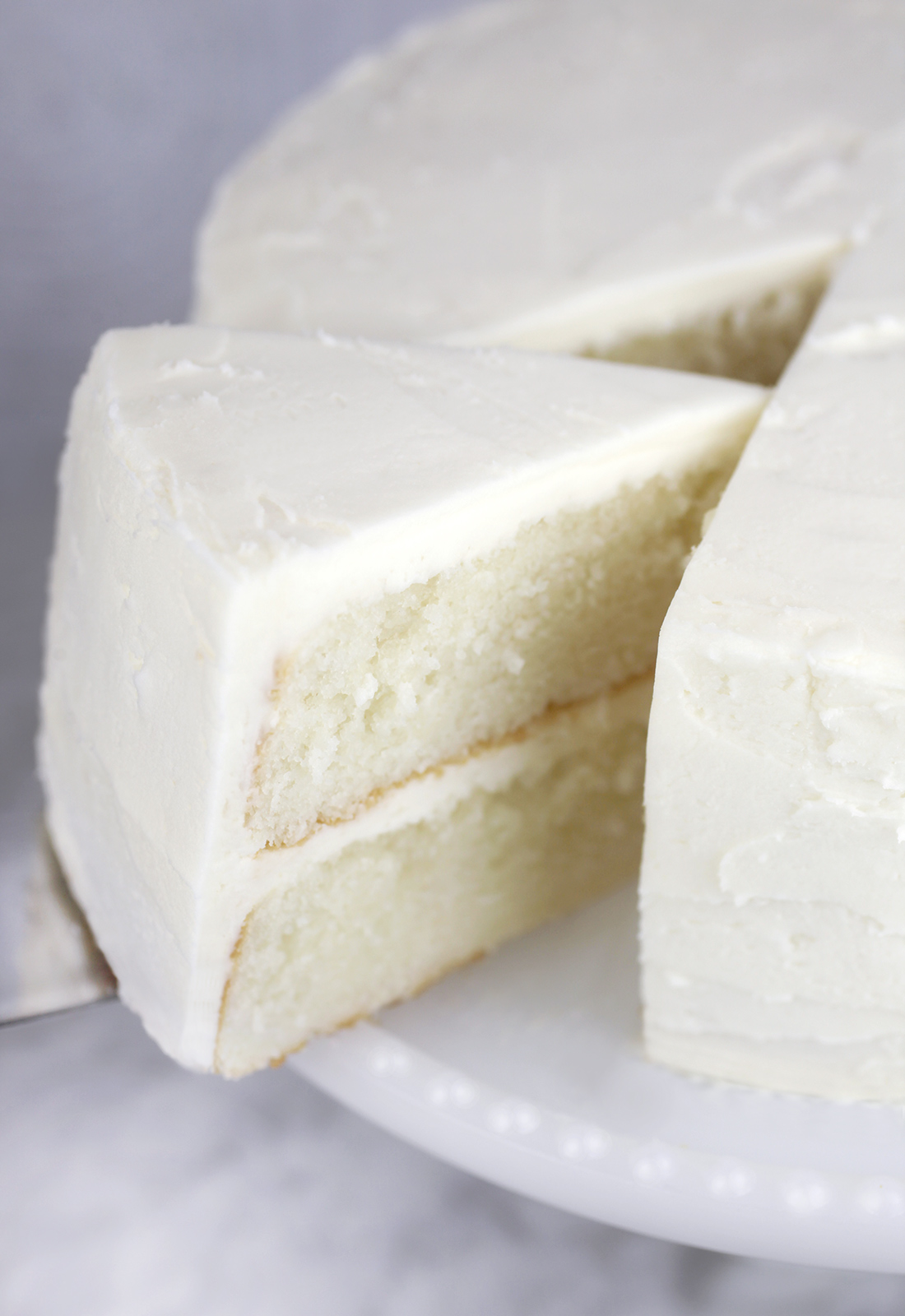 Look at that slice. It's a thing of beauty – bathed in buttercream.
And what I love even more is that it's my new favorite all-occasion cake. It's a great go-to for birthdays, celebrations, and anniversaries at home. You get it.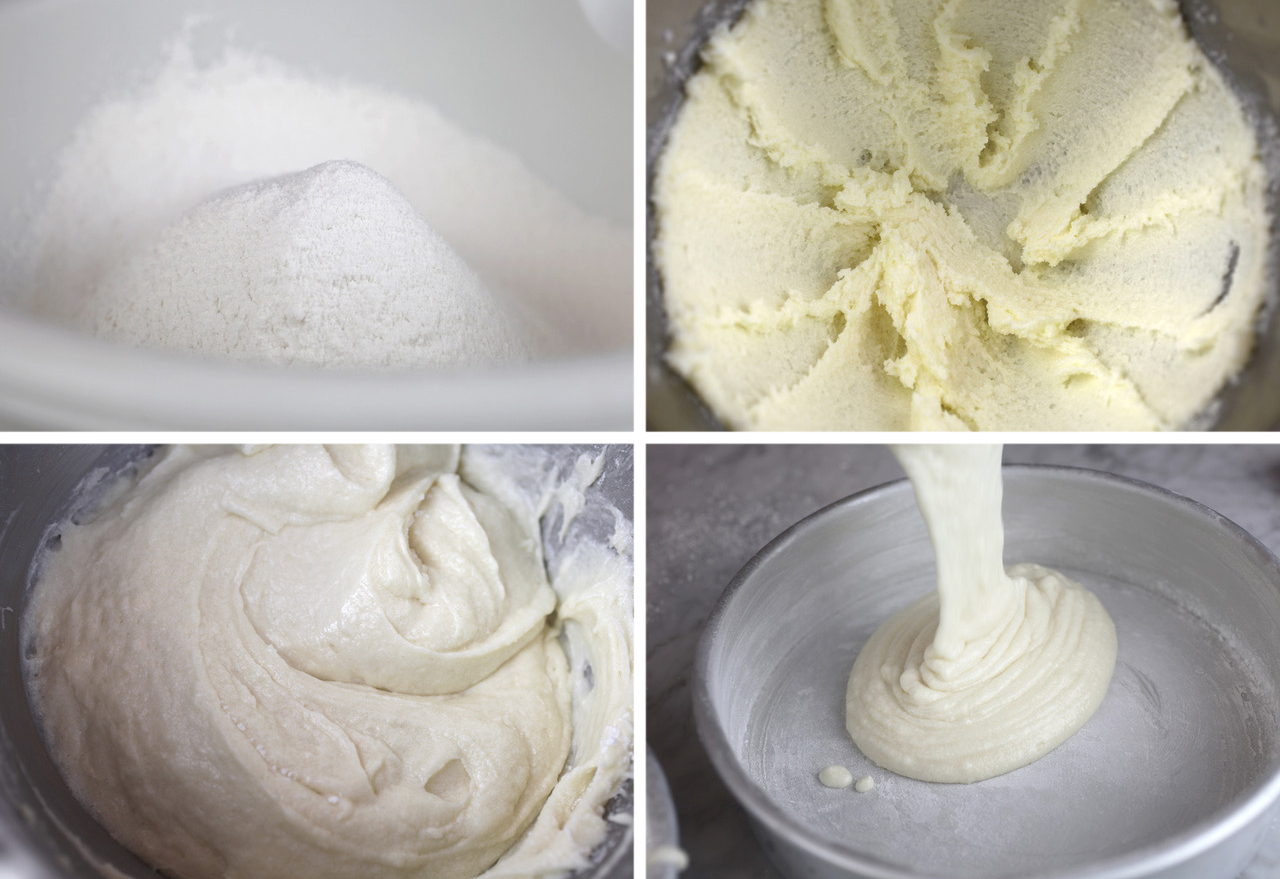 Ok. Let's bake some cake.
Sift your flour, baking powder and salt. Cream your butter and sugar. Add egg whites and vanilla. Add the flour mixture alternating with milk and you're ready to batter up bake.
Note: I baked this cake all three times with White Lily all-purpose flour. I say that because it contains a lower protein than most flours and it's not found all over the country. It's probably closer to cake flour. So next time I bake, I want to try with something like King Arthur or Gold Medal all-purpose just to make sure it still comes out as delicious.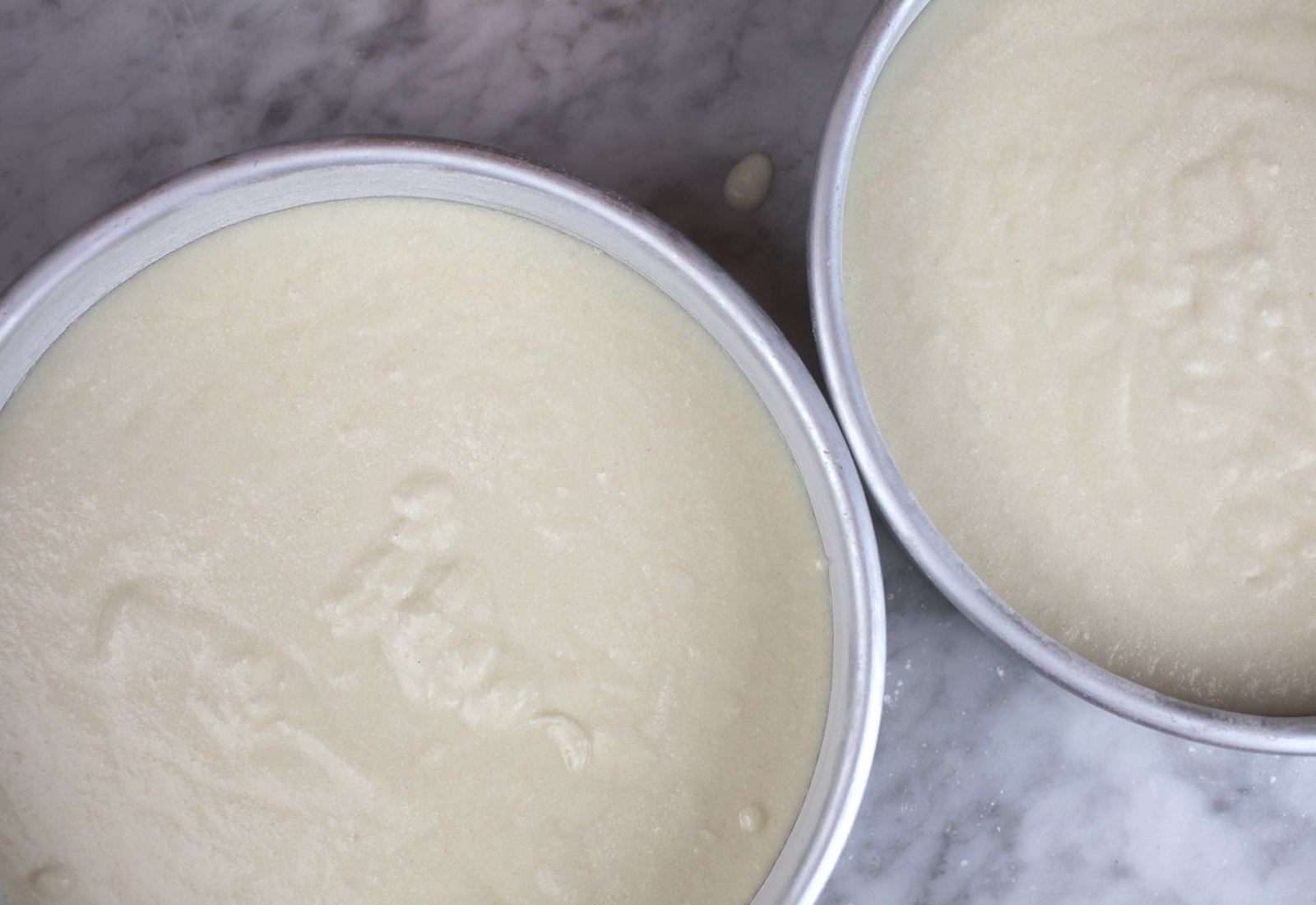 I like baking cakes in these light-colored aluminum pans that have straight sides instead of the kind you usually find at the grocery store where the sides angle out slightly.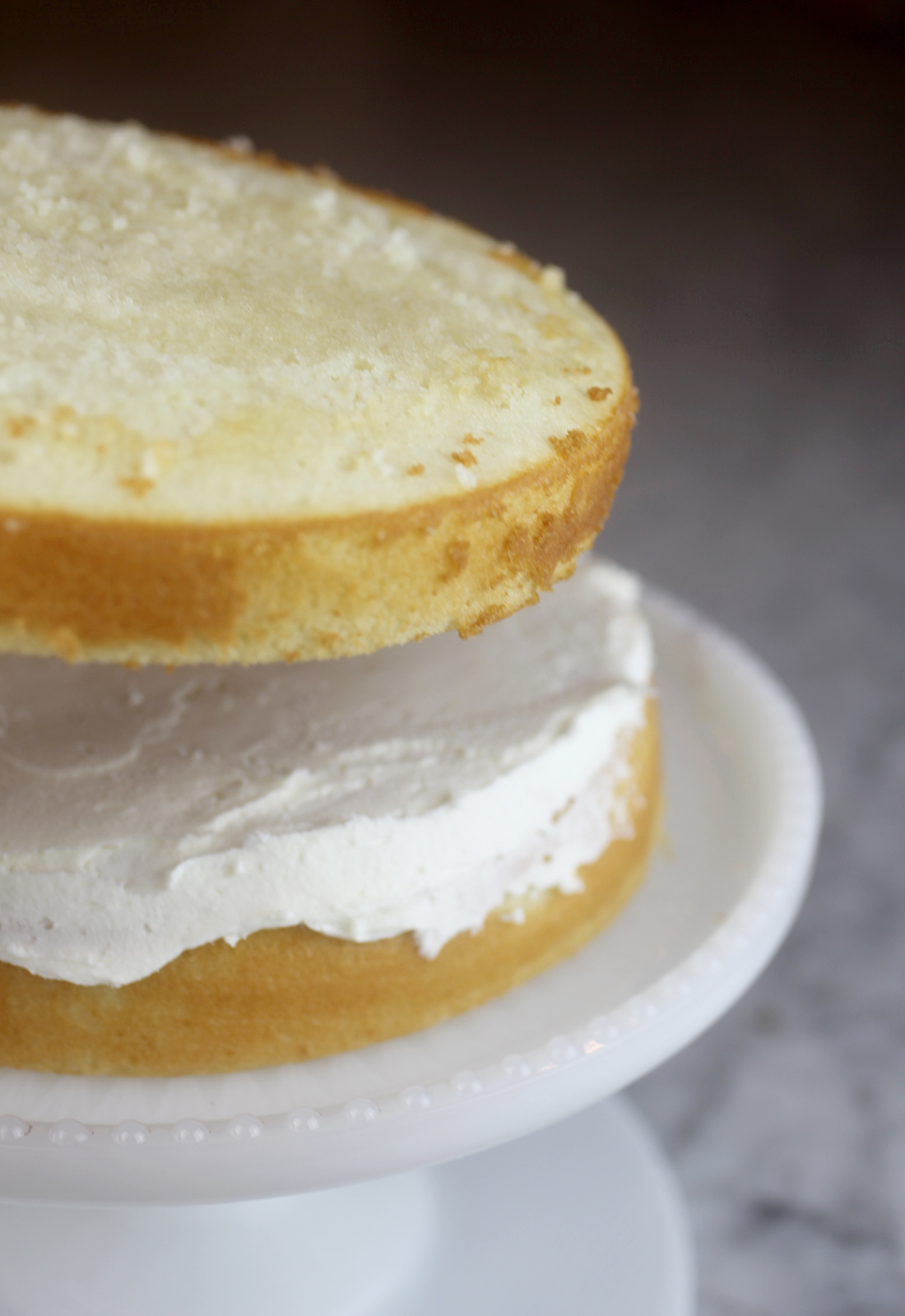 The recipe makes two layers – just the right at-home amount without having to go overboard with extra layers.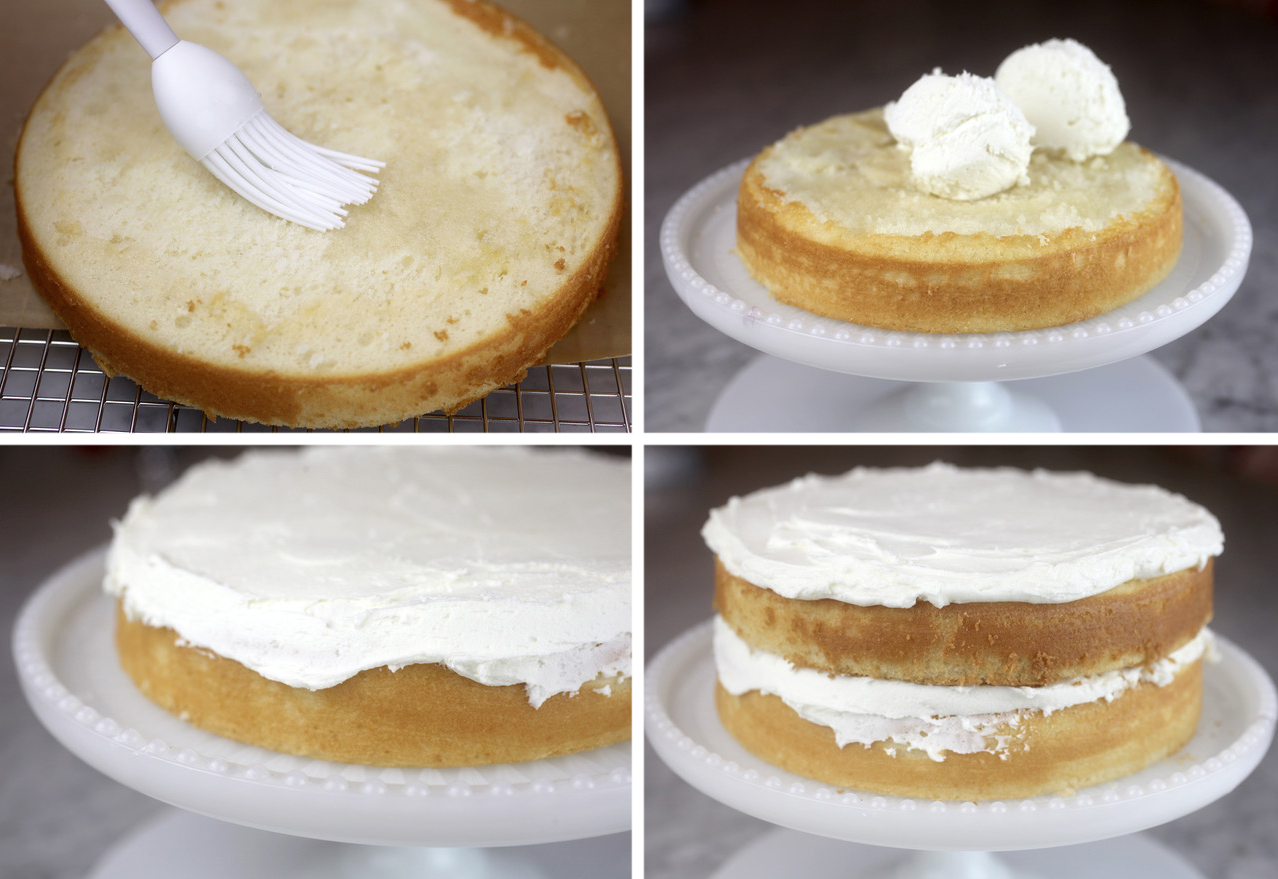 Let's decorate:
First, trim off any mounded tops from your cake layers. These baked with just a little excess that needed to be trimmed for flat layers. I used a long serrated knife to trim the tops.
Apply a thin layer of simple syrup to the exposed cake layers. This is a great tip to help keep cakes moist.
Place the first layer on a cake plate. You can dollop a little frosting underneath to help keep it from sliding around.
Frost the first layer and then place the second layer on top.
Carefully frost the top layer with a thick amount of frosting. You can also pipe the layer on so that when you start spreading the frosting around it is less likely to pick up crumbs.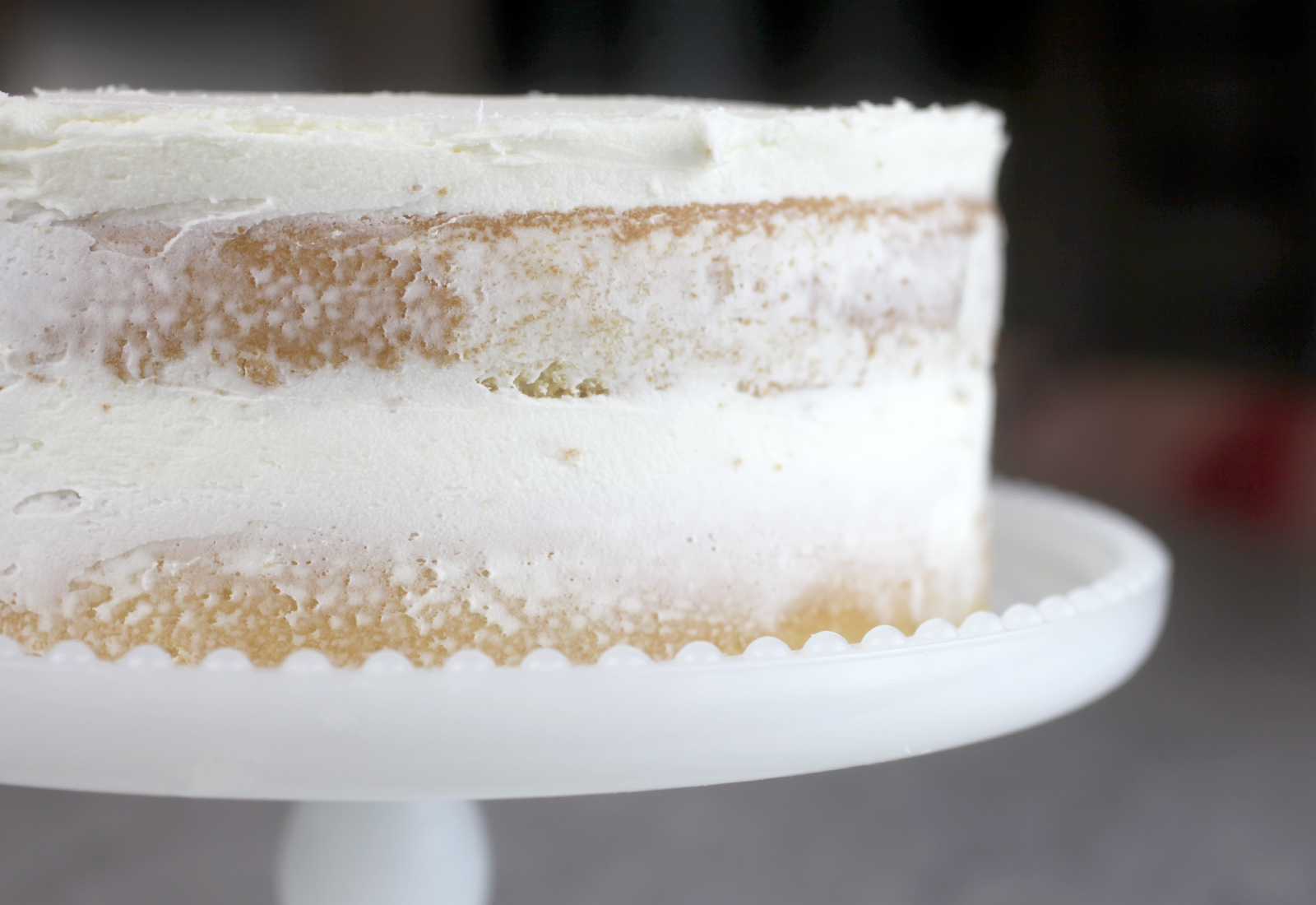 Now, use a small amount of frosting to apply a crumb cote or thin layer of frosting to the sides to pick up any excess crumbs. Then chill the cake until the frosting is firm.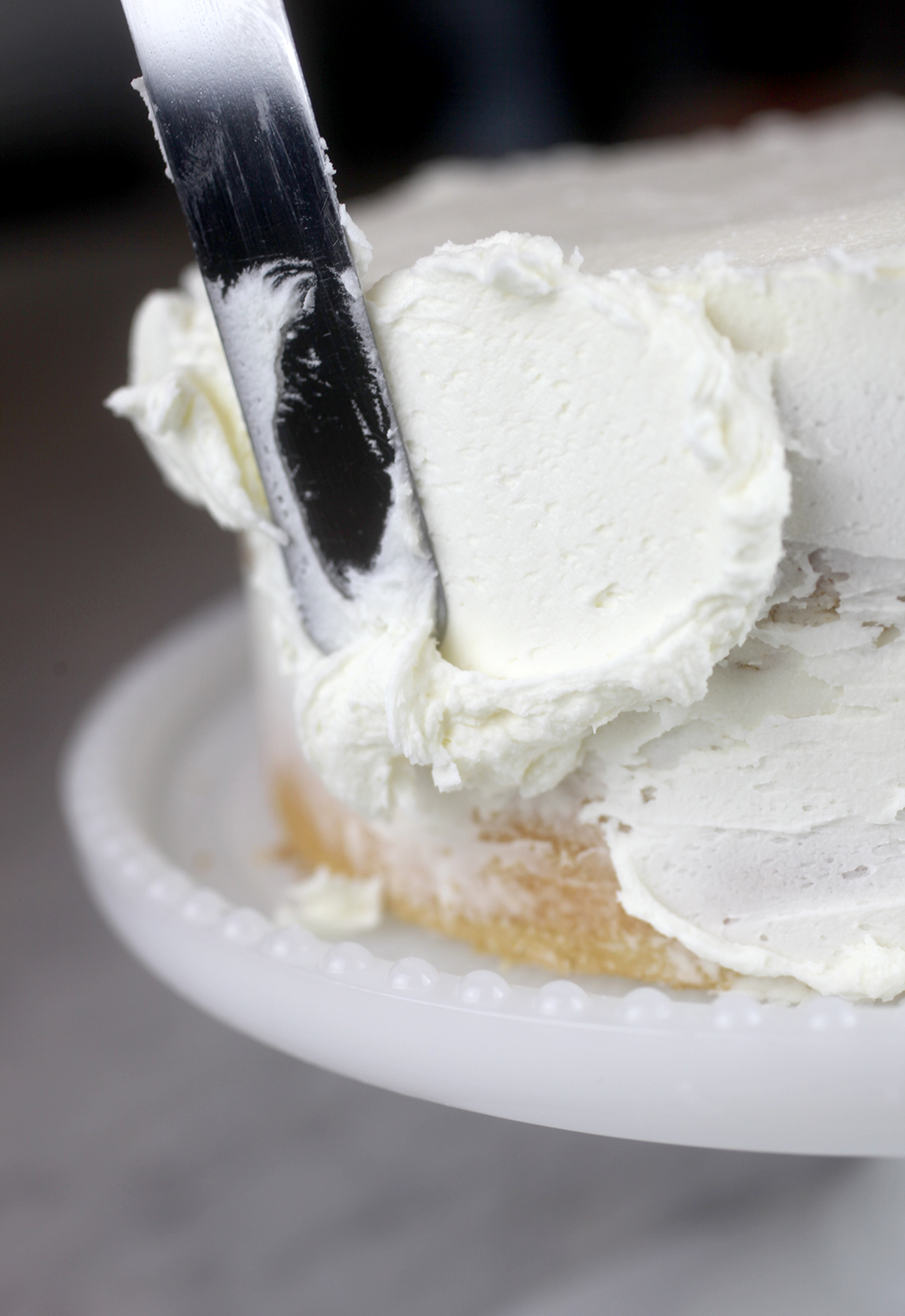 Finally, use the remaining frosting to cover the sides in a thick layer. The crumb coat will help keep all the stray crumbs away from your final exposed layer of buttercream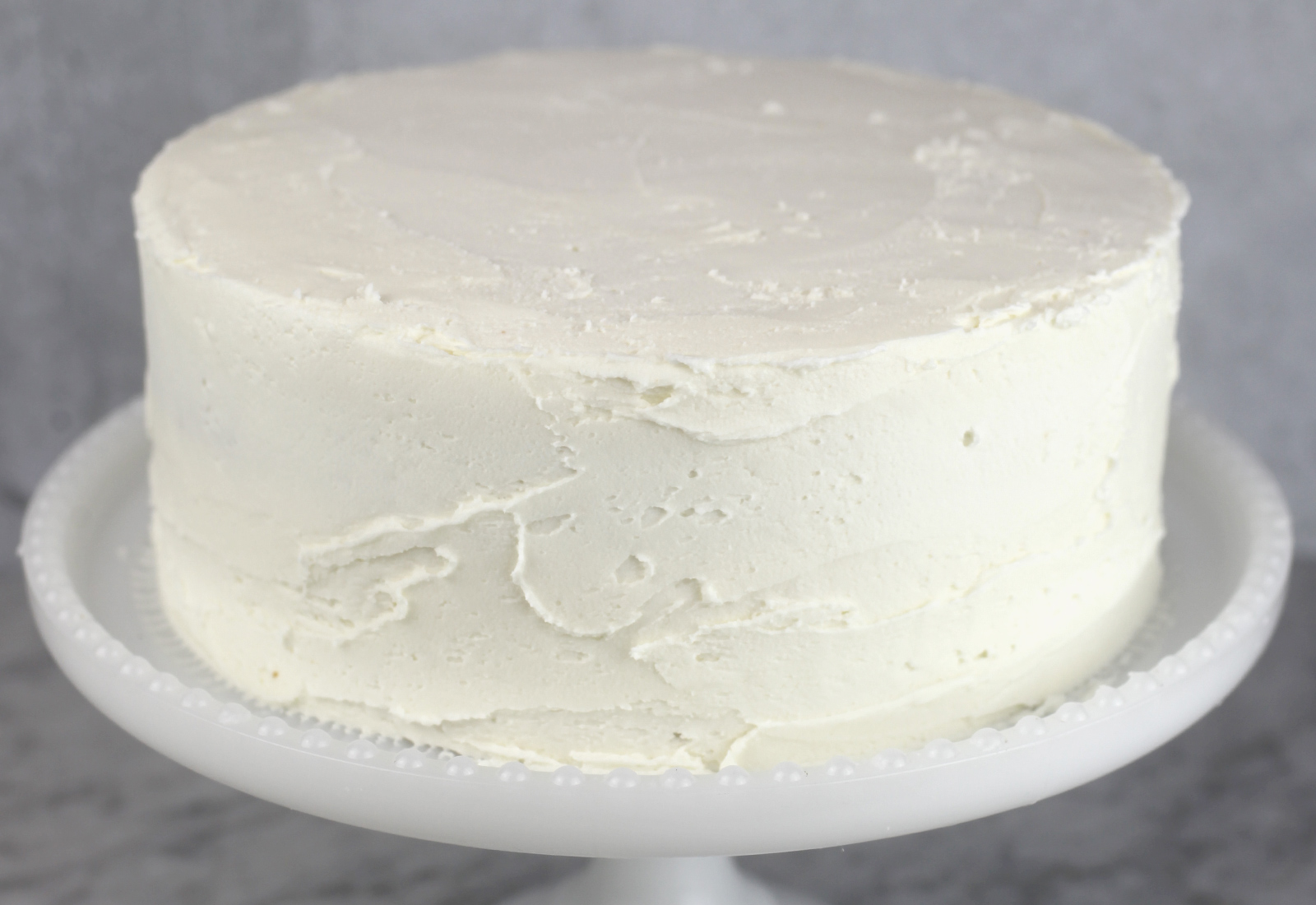 Voila. A sweet little cake. And a perfect blank canvas to get creative.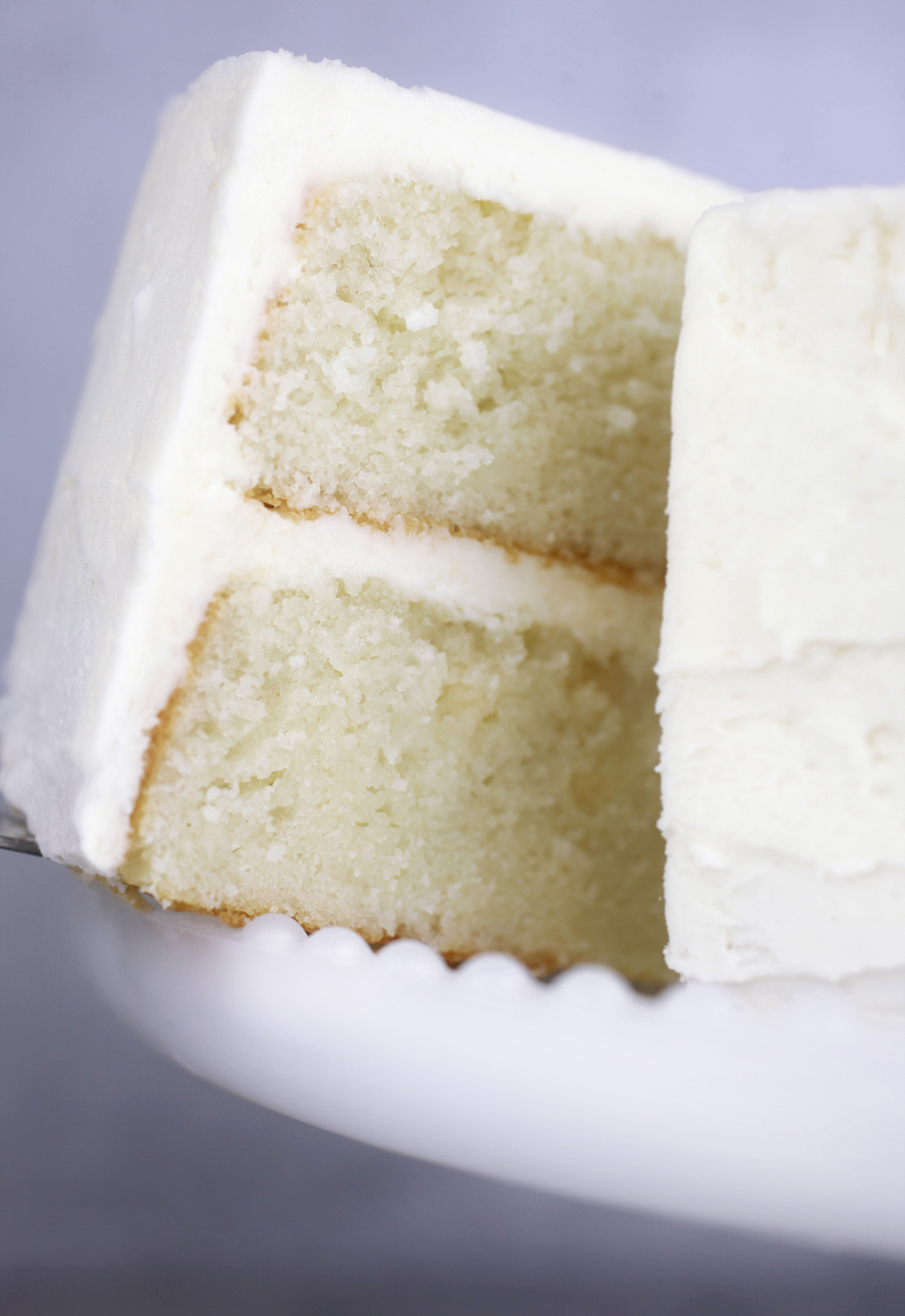 We're keeping it simple today though. Until next time when I try stuffing the batter with crushed oreos. : )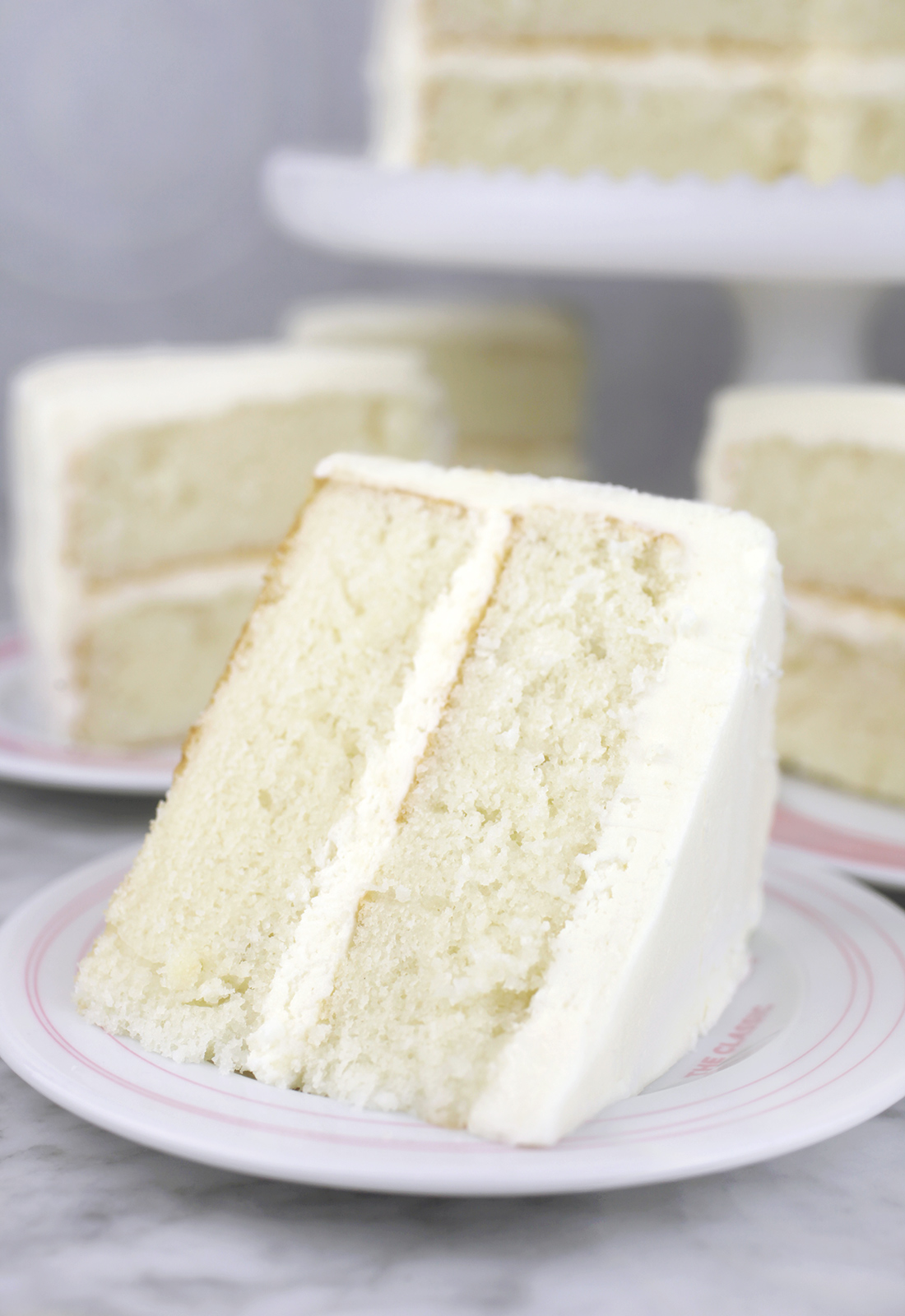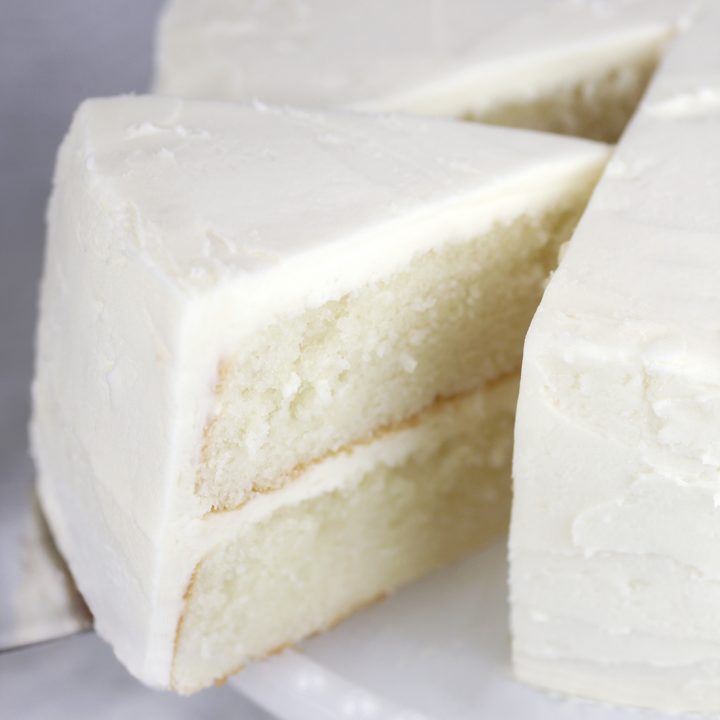 All-Occasion White Cake Recipe
Prep Time 30 minutes

Cook Time 30 minutes

Additional Time 30 minutes

Total Time 1 hour 30 minutes
Ingredients
WHITE CAKE
3 cups all purpose flour (See note)
1 Tablespoon baking powder
3/4 teaspoon salt
1-3/4 cups granulated sugar
1 cup unsalted butter, room temperature
6 egg whites, room temperature
1-1/2 teaspoons vanilla
1-1/2 cups whole milk, room temperature
-----------
SIMPLE SYRUP
1/2 cup sugar
1/2 cup water
-----------
FROSTING
6 cups confectioners' sugar
1 cup butter, room temperature
1-1/2 teaspoons vanilla
1-3 Tablespoons milk
Instructions
Preheat oven to 350 degrees Fahrenheit.
Generously grease and flour two 8-inch light-colored aluminum cake pans.
Sift flour, baking powder and salt together in a large bowl and set aside.
Cream butter and sugar using a mixer until light and fluffy. About three minutes.
Add egg whites one at a time, mixing until just combined. Mix in vanilla.
Mix the flour mixture on low in three additions, alternating with the milk in two additions. Scrape down the sides of the bowl in between and mix until combined. Be careul not to over mix.
Pour batter evenly among two cake pans and bake for 30-35 minutes, or until a toothpick inserted comes out clean.
Cool cake in pans for 10 minutes. Remove and let cool on a wire rack.
Use a serrated knife to cut off the top of each domed cake layer and use a pastry brush to spread simple syrup on top of the layers.
To make a simple syrup, heat sugar and water in small sauce pan over medium heat. Stir until sugar granules completely dissolve. Cool and it's ready to apply on top of your cake layers.
Cover with plastic wrap and make frosting. Another trick I do is put the cake pans back on top of the layers if I'm not going to leave them out very long before decorating.
For the frosting, beat butter for 3-4 minutes until whipped and creamy. Add confectioners' sugar 1 cup at a time, mixing on low to start and increasing until incorporated. Add vanilla extract and milk, 1 tablespoon at a time until you achieve your desired consistency.
Frost the top of one cake layer. Place the second layer on top and frost. Spread a thin layer around the sides as a crumb coat and chill cake. Use remaining frosting to cover sides and any extra to add more to the top.
Notes
I used White Lily all-purpose flour which has a lower protein than most flours. It's a softer wheat I like to use for baking cakes. I still need to test this recipe with a more common flour like King Arthur or Gold Medal.
UPDATE: baked this cake again with King Arthur All Purpose flour and it worked great!
I used light color aluminum baking pans.
Try replacing 1 teaspoon of the vanilla with almond extract in the frosting recipe for a delicious subtle flavor twist. I LOVE it this way.
Recommended Products
As a member of affiliate programs, this site may earn commissions from qualifying purchases made though affiliate links.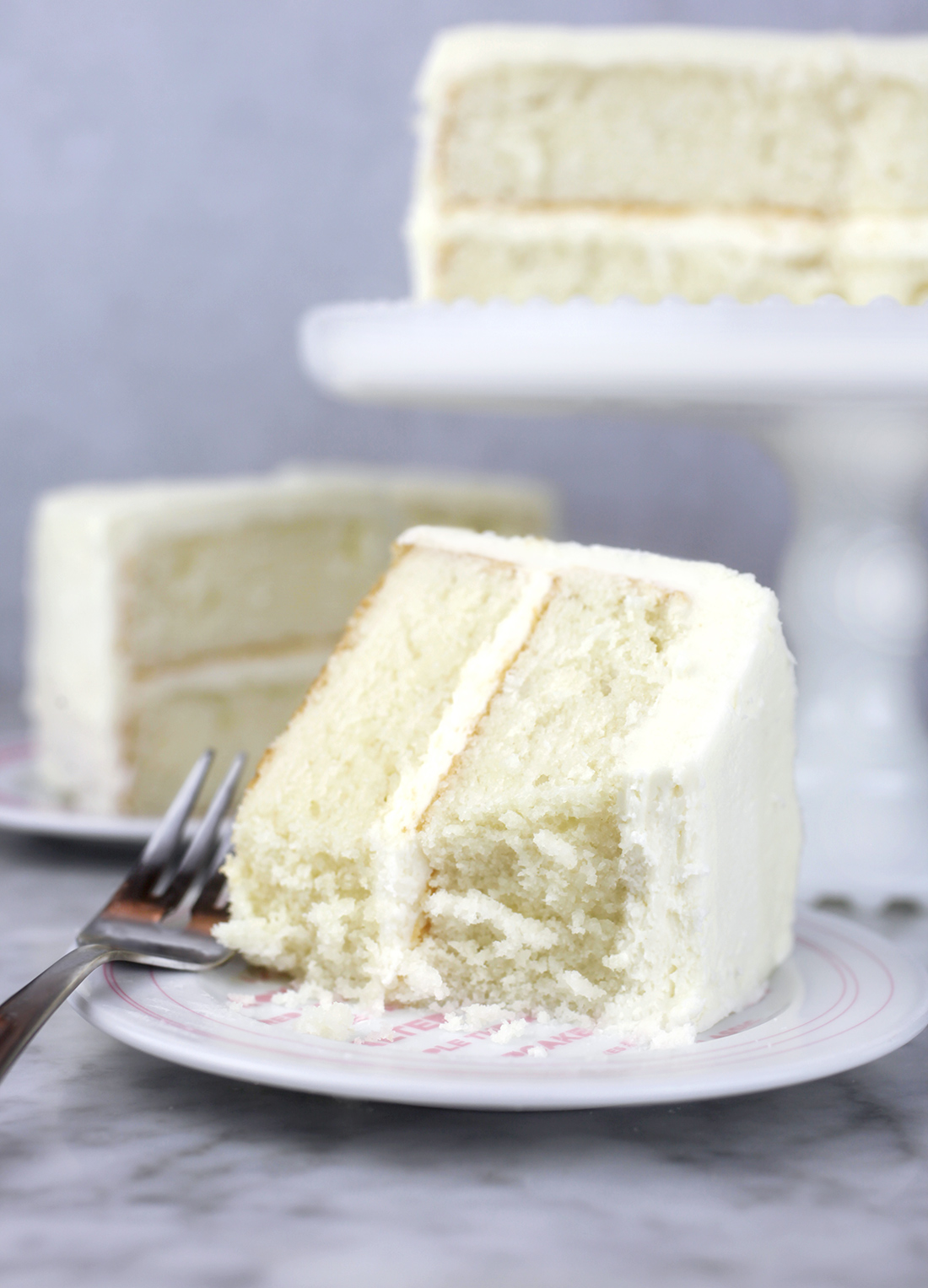 I hope you enjoy this cake as much as we did. I'll definitely be making it for my mom again.