Anyone making cake pops for Valentine's Day? Well, if you are, I have some cute tags you can download to add to your lollipop sticks.
If you want them … they're yours. Have fun.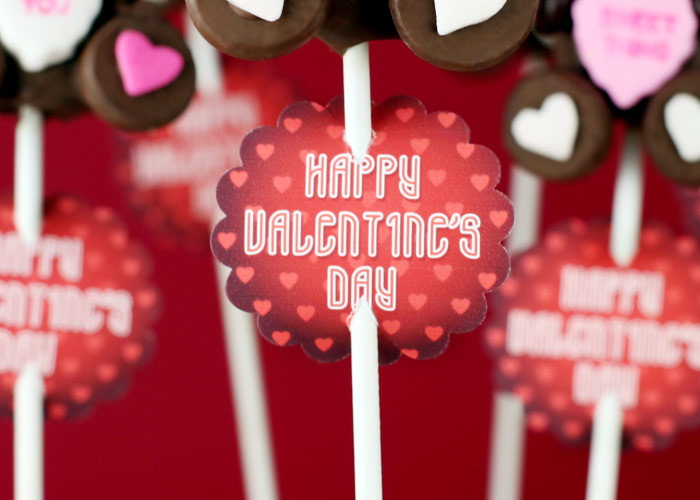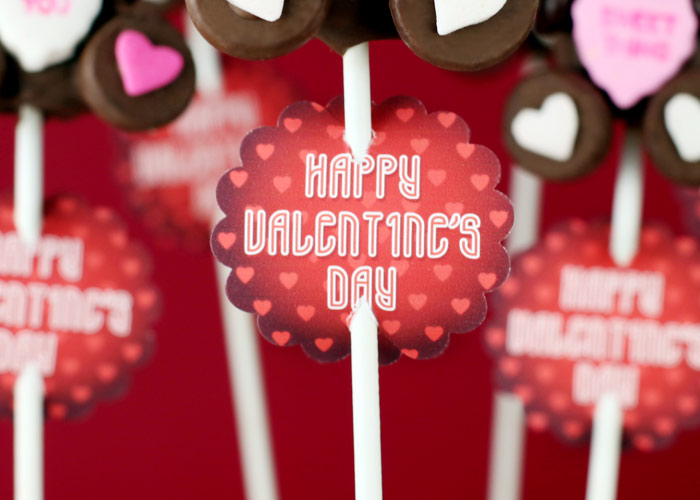 All you need to do is download the pdf and print it out on heavyweight paper. Then use a paper punch to cut out the round shape and a hole punch to make holes for the sticks to slide through.
Easy…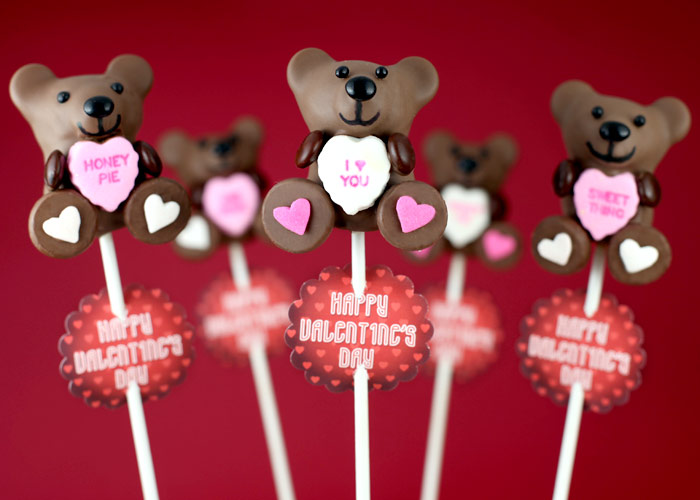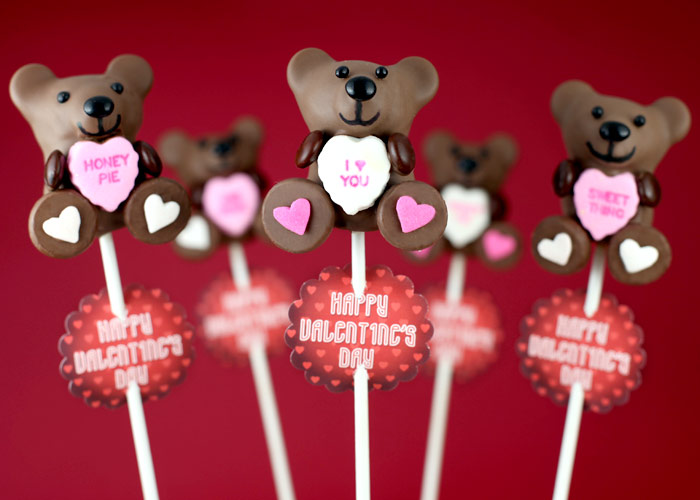 …and just another way to dress up your cake pops.
Here's what the Valentine's Day pdf looks like.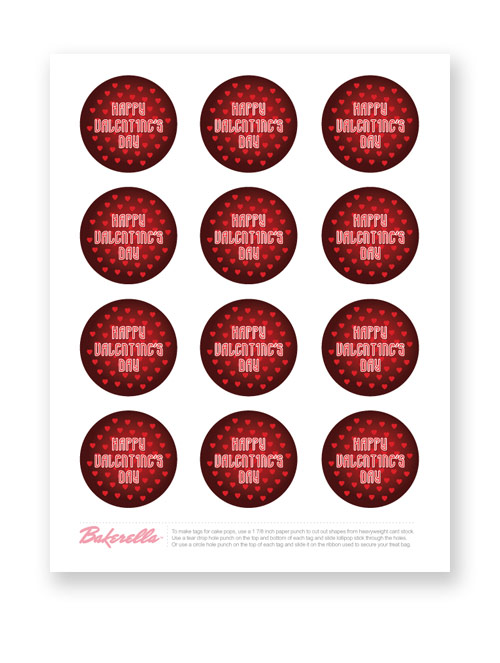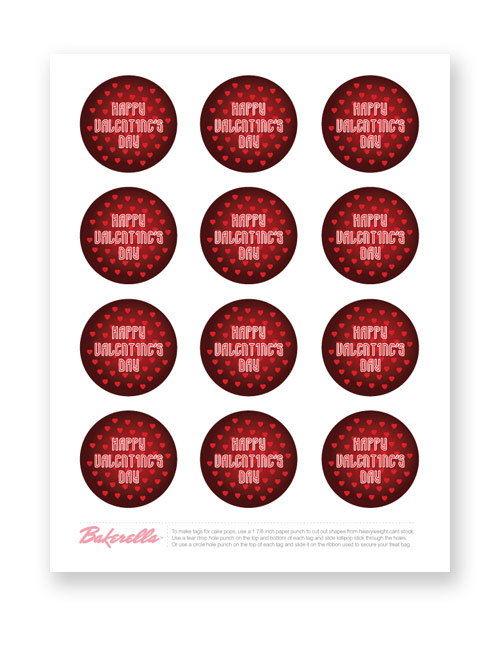 And if you want, there are a bunch of other designs you can download, too.
I mentioned the link to these tags in my book, but I thought I'd show them on the site, too – so anyone can use them.
Plus, if you're not into cake pops, you could totally use these as cupcake toppers, too.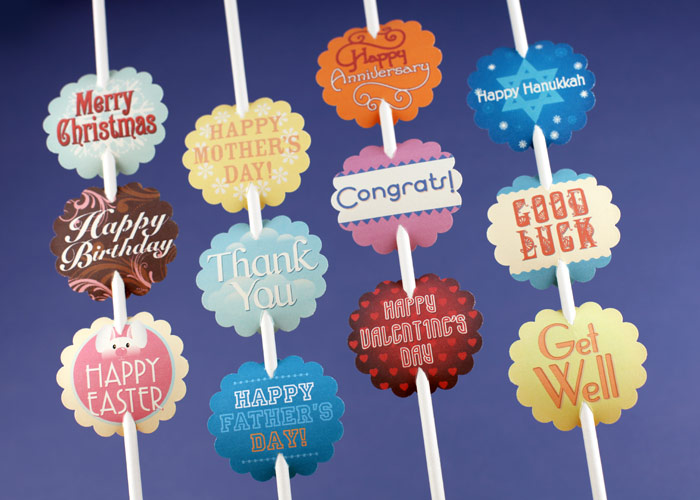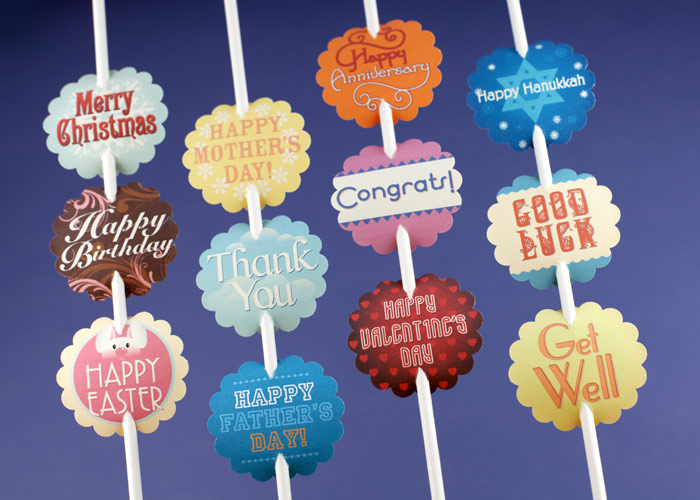 You can find all the designs and instructions here.
Enjoy!