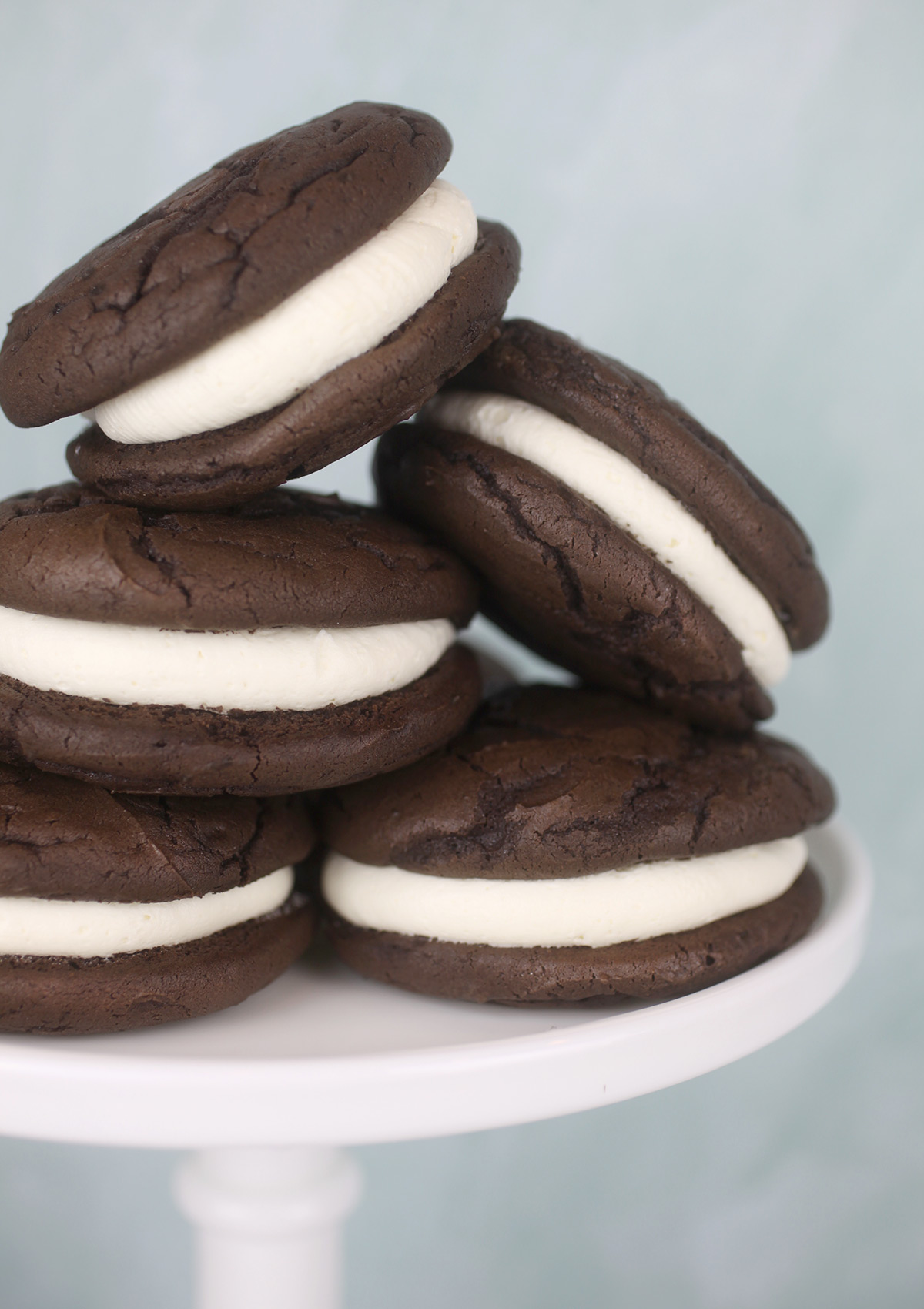 Sweet sandwiches anyone? Well, these delicious chocolate cakes with marshmallow filling will certainly satisfy your cravings. They did mine.
When I whipped them up, my intention was to make whoopie pies which are a huge fave of mine. Technically I guess these could still be called whoopie pies, but I couldn't bring myself to name them that since the tops of my cakes weren't smooth like the ones I associate with whoopie pies or "gobs" like they're also called in some states.
Anyway, short story shorter… I'm going with cakewiches. Chocolate cakewiches because smooth or not, these were so good I had to share.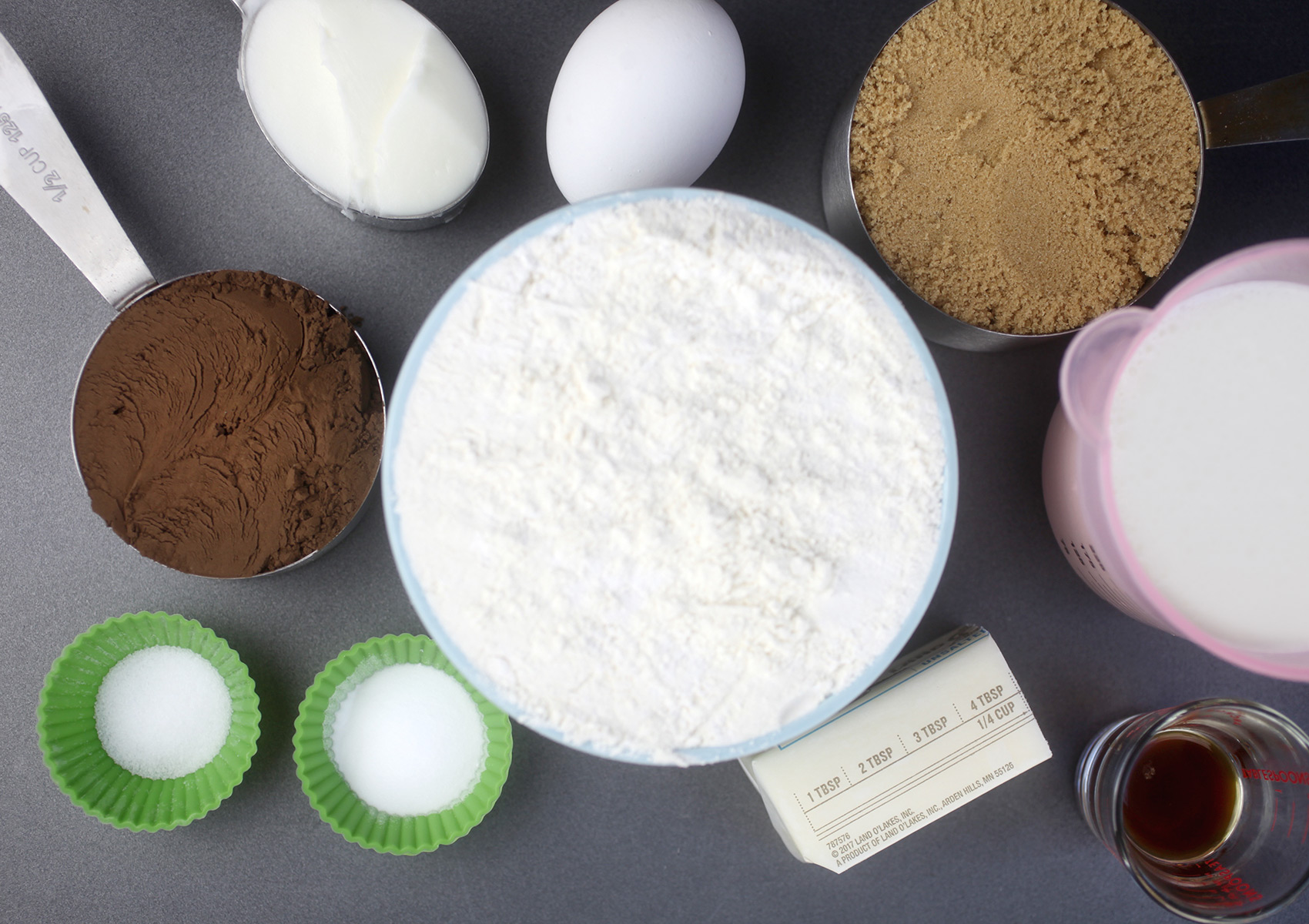 Start out with simple ingredients to make your batter.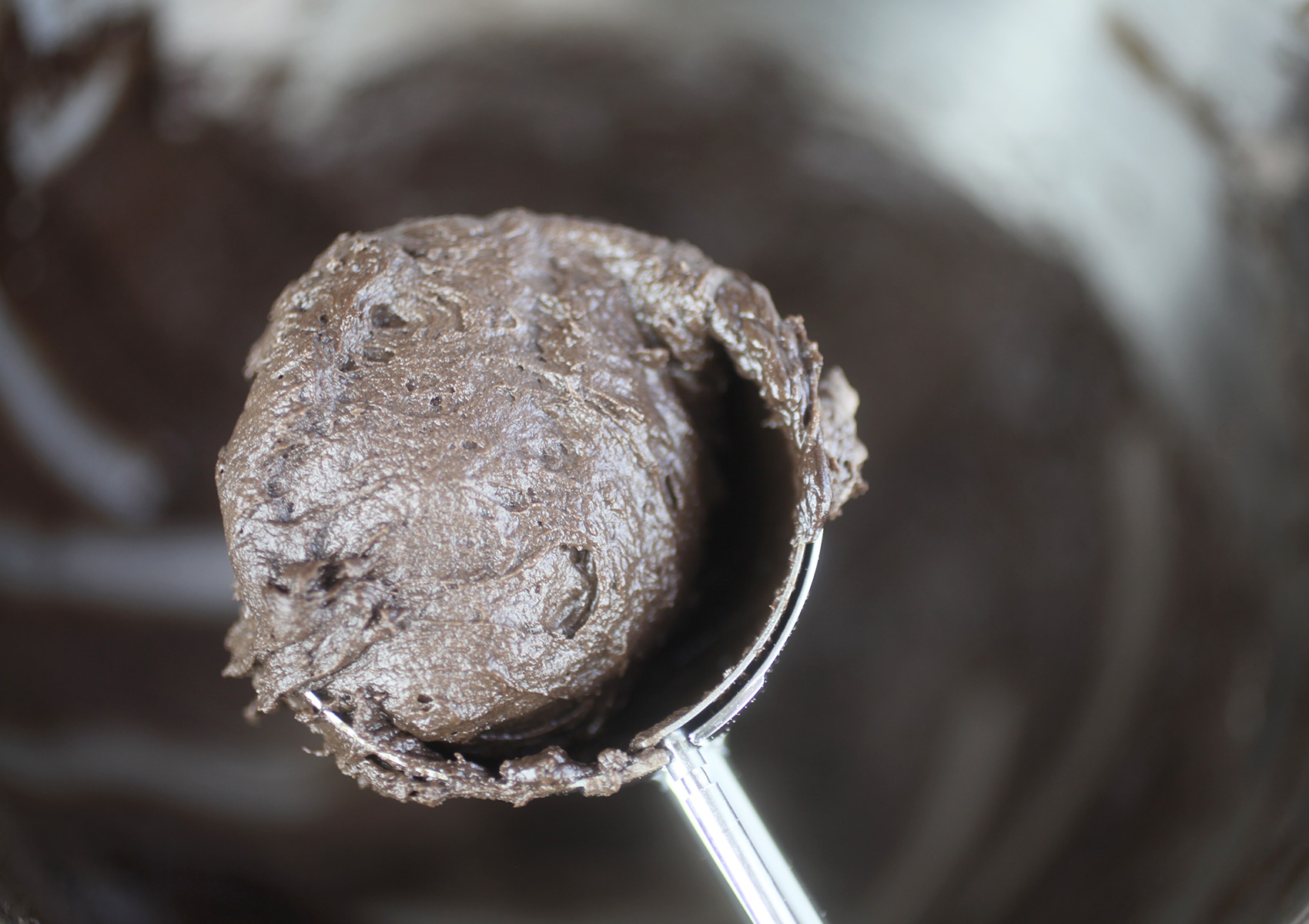 Then use a 2 to 2-1/2 inch scoop for equally sized cakes. Mine was 2-1/4 inches wide.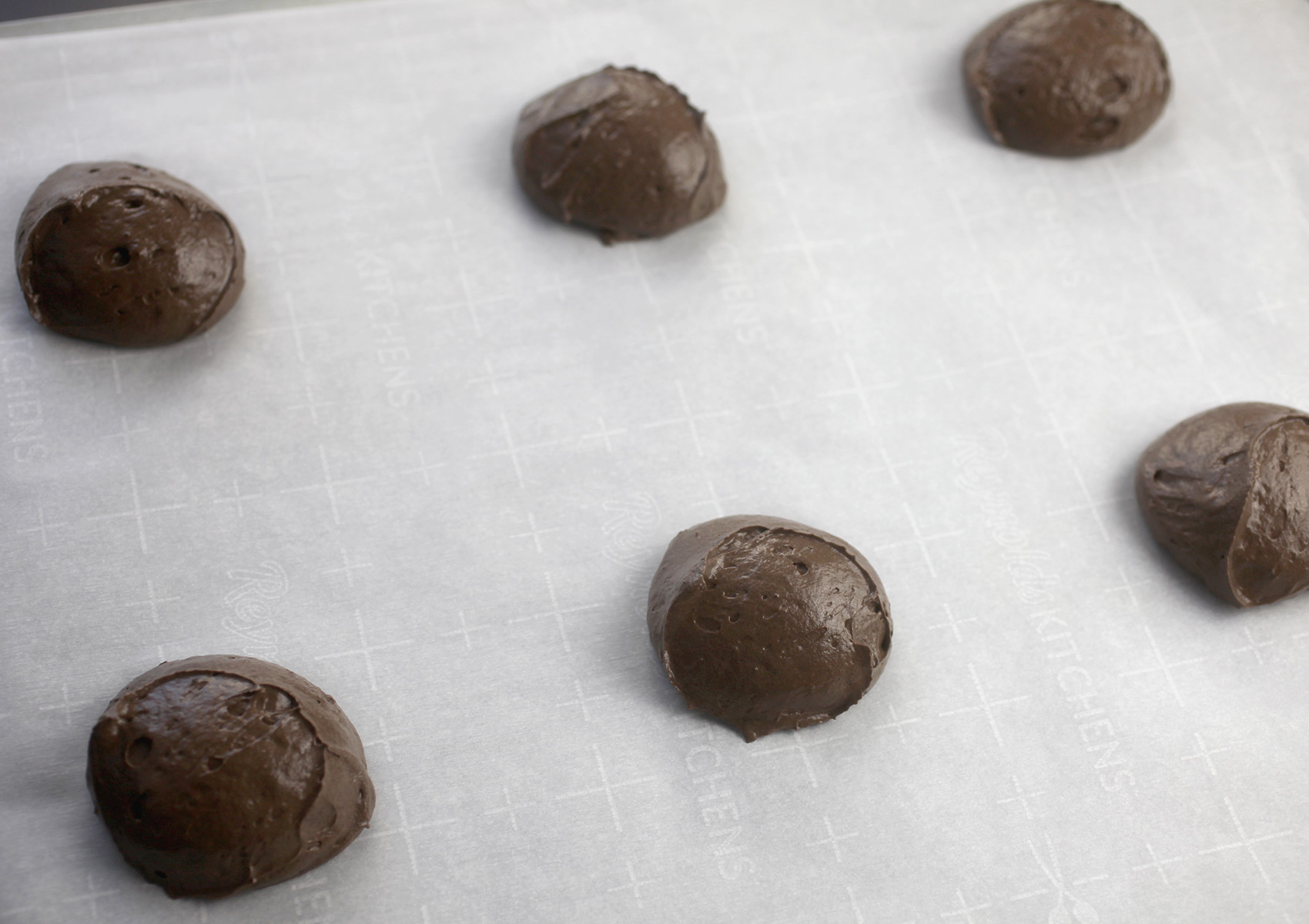 The batter will spread so give them plenty of room. I'd go with about 3 inches in between to be on the safe side. Just bake them in multiple batches.
You'll end up with 12-14 cakes that are about 3-1/2 inches in diameter.
You can also use a smaller scoop and end up with more, but I like a big handheld size cakewich.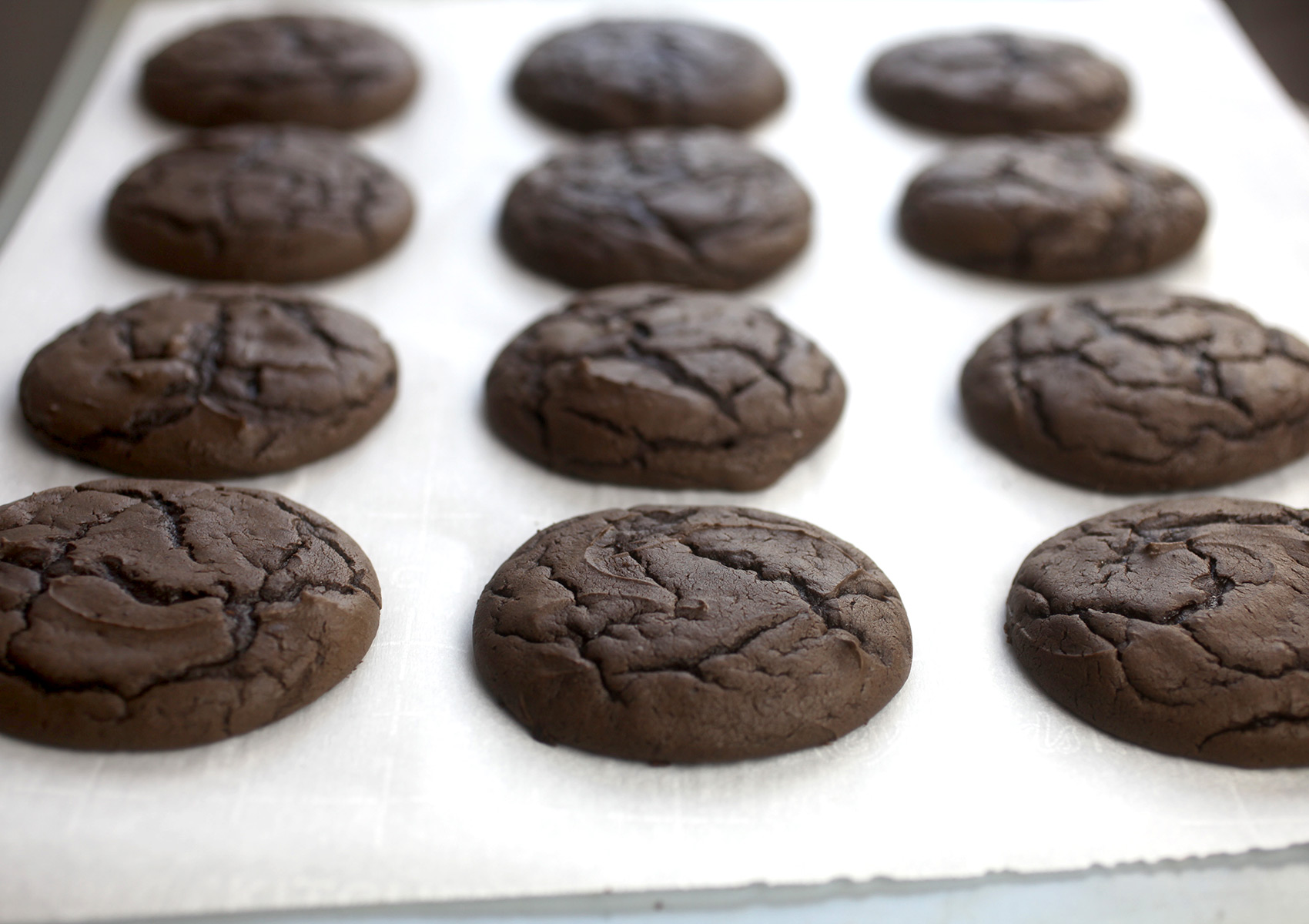 Once baked and cooled, transfer them all to a large baking sheet to assemble.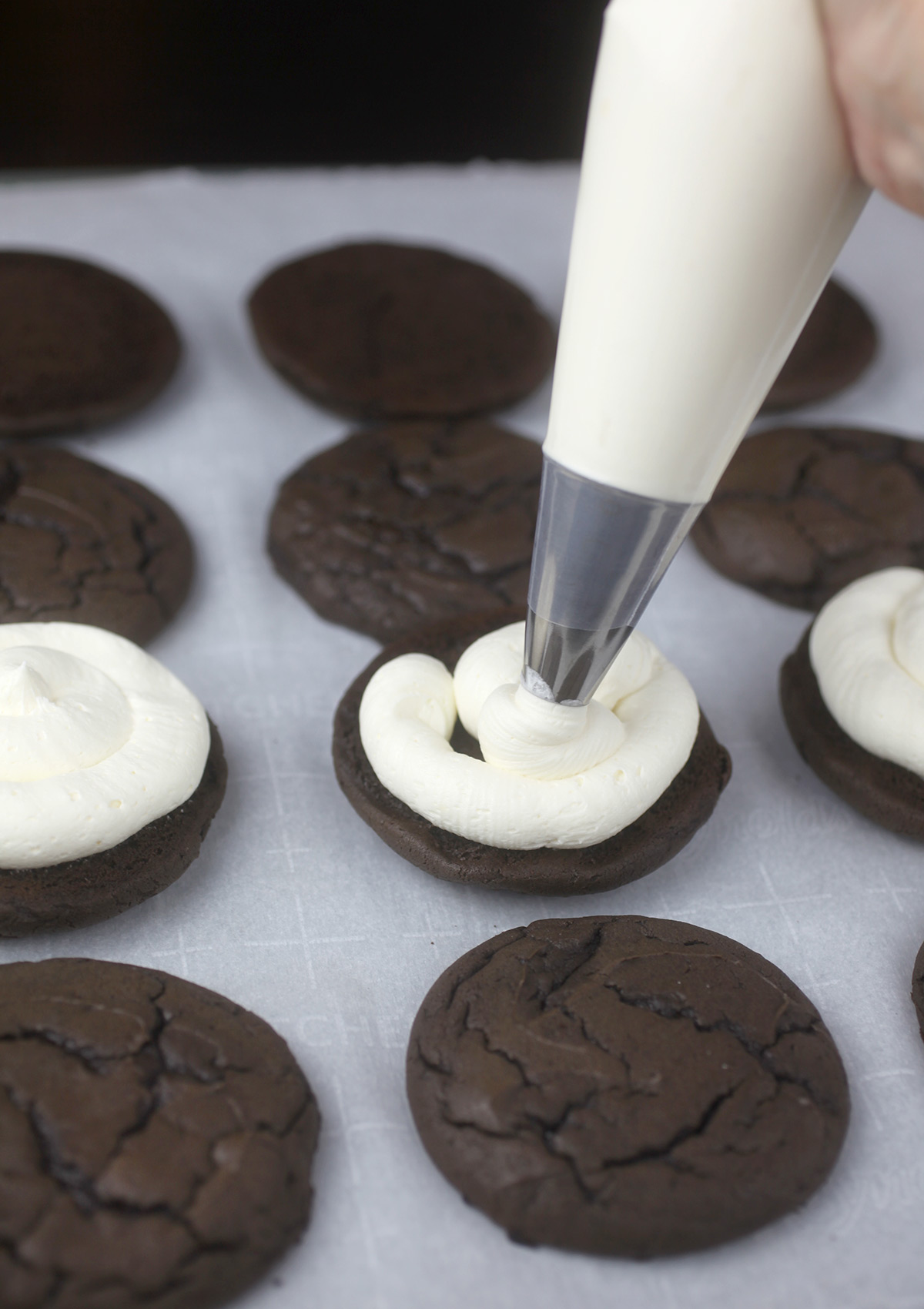 Make the marshmallow filling and pipe on a thick layer using an Ateco #807 decorating tip.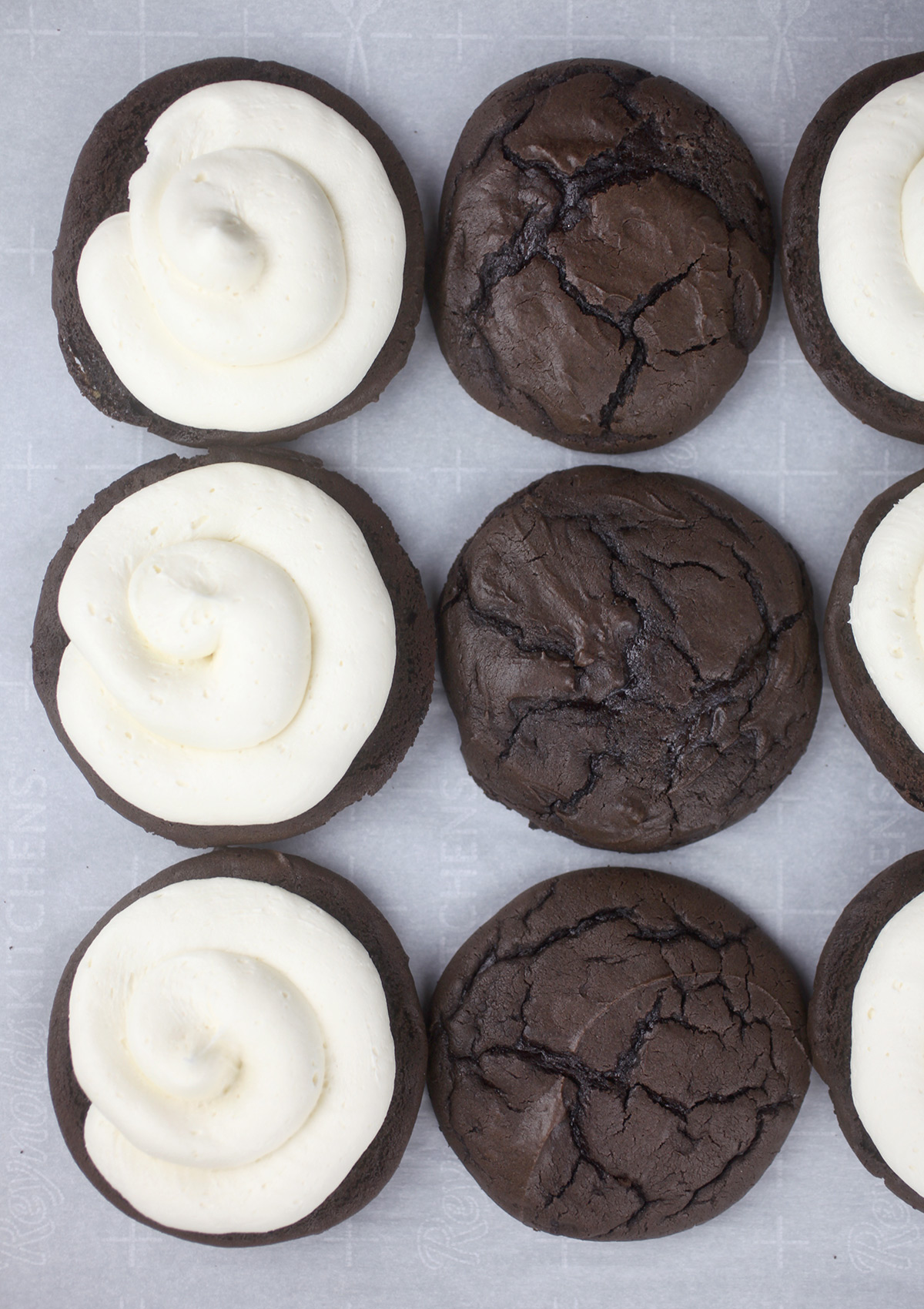 Yum-o-rama!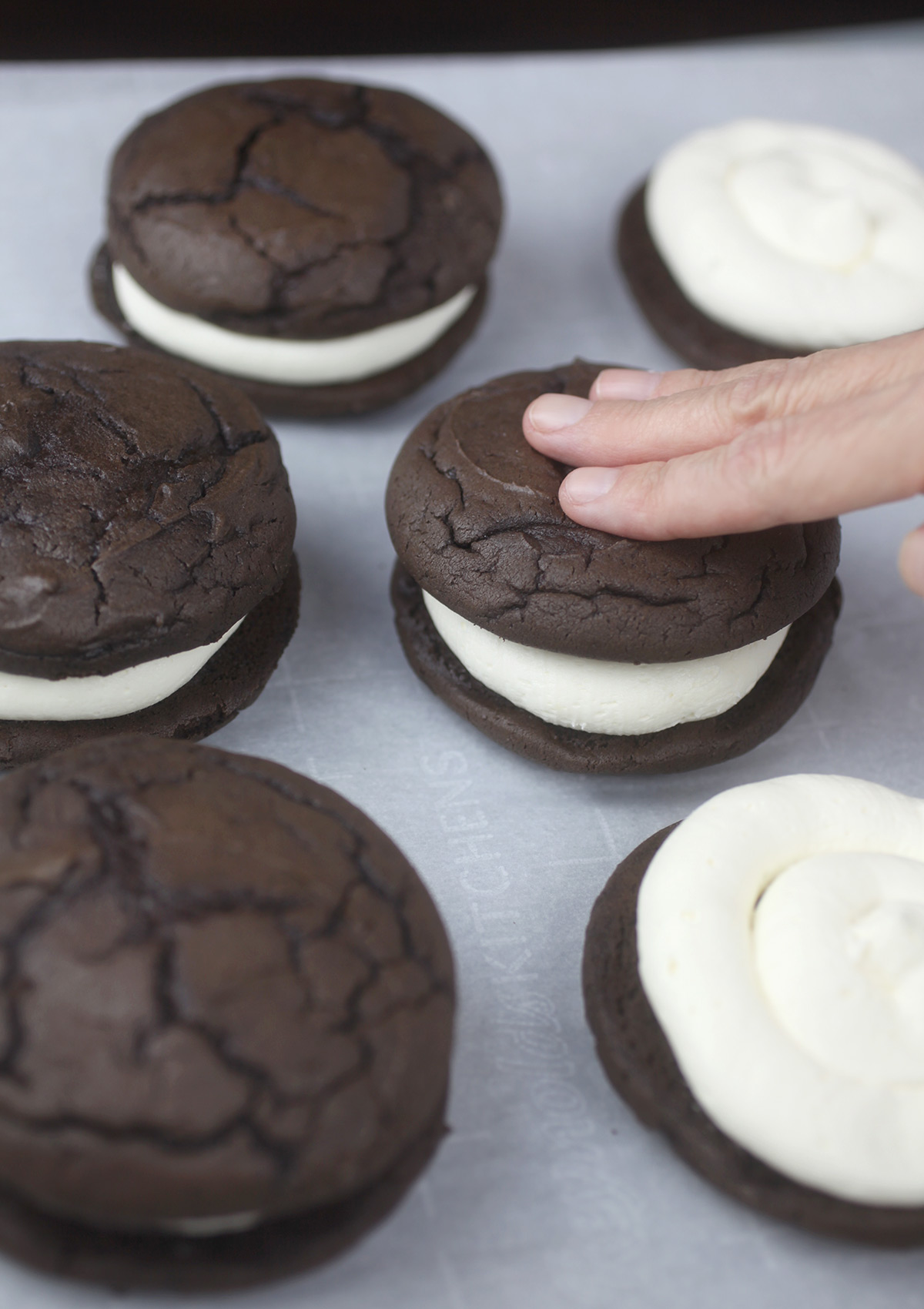 Sandwich those babies together. Just be gentle when pressing so you don't break the cakes. They are delish, but also delicate.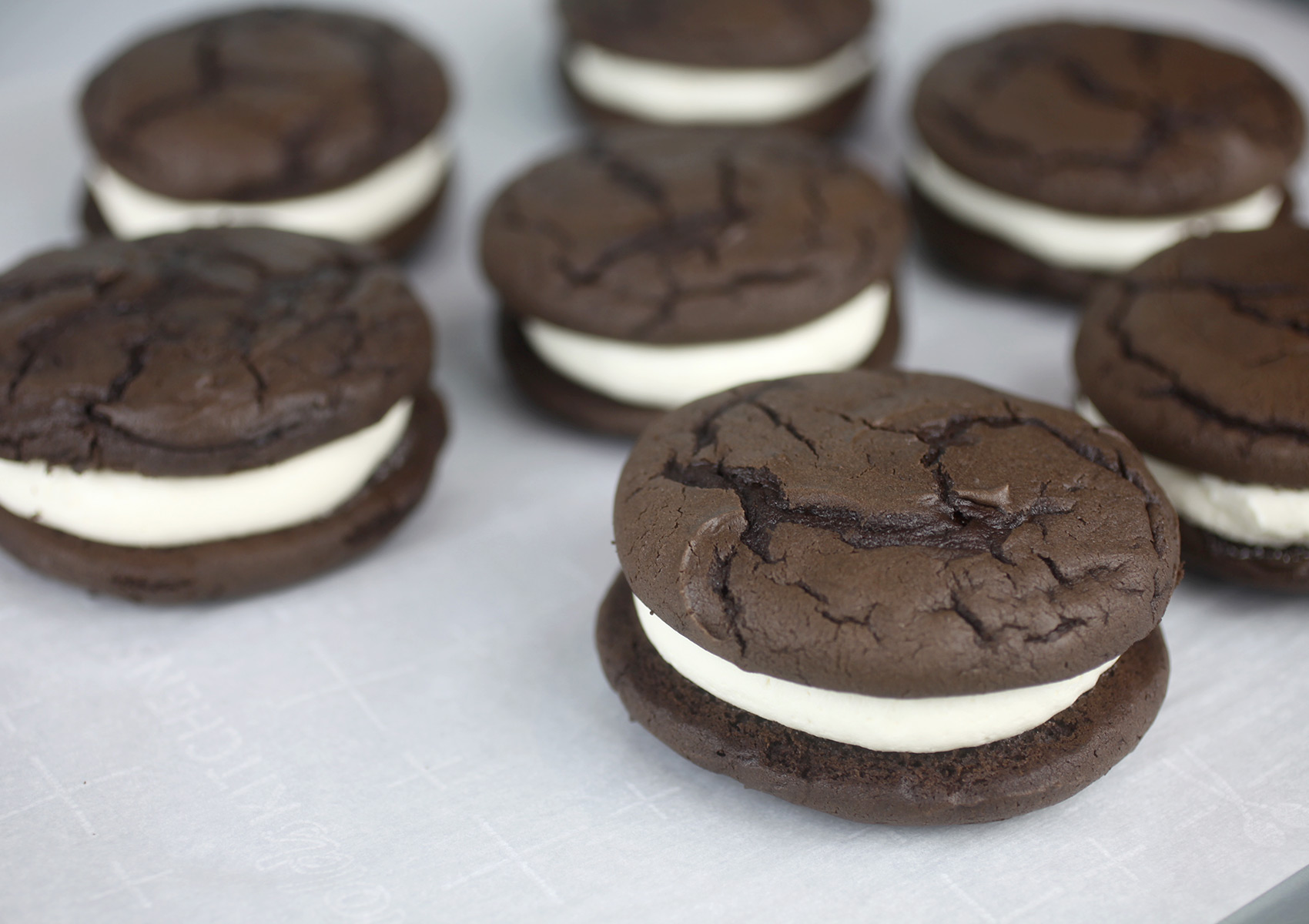 I wish (whoopie pies) or cakewiches like these, were sold in more bakeries. I would absolutely buy them whenever I came across them.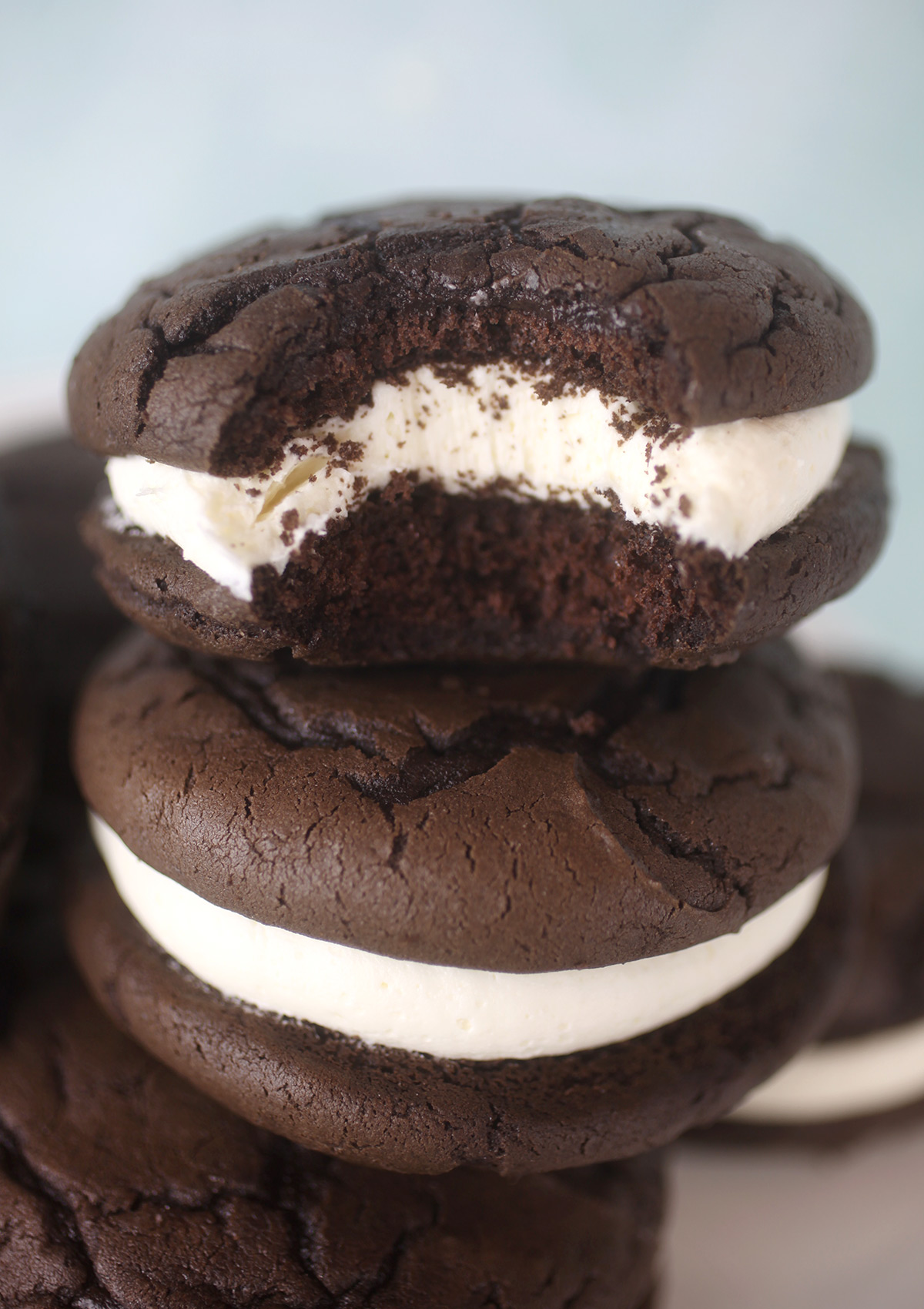 Buy them or bake them, I dream of sinking my teeth into them. Just. Like. This. OMG! so good.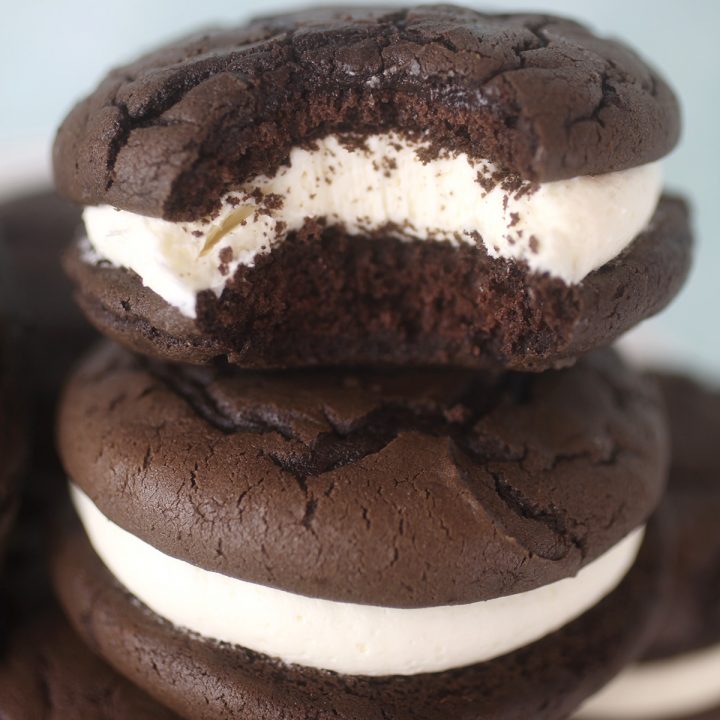 Yield: 6-7 cakewiches
Chocolate Cakewiches
Prep Time 10 minutes

Cook Time 10 minutes

Additional Time 20 minutes

Total Time 40 minutes
Ingredients
CHOCOLATE CAKEWICHES
2 cups all purpose flour
1/2 cup special dark cocoa
1-1/4 teaspoons baking soda
1/2 teaspoon salt
1/4 cup vegetable shortening
1/4 cup unsalted butter, room temperature
1 cup light brown sugar, packed
1 egg
1-1/2 teaspoons vanilla
1 cup whole milk
Marshmallow Filling
1 cup unsalted butter, room temperature
1-1/2 cups confectioners' sugar
1 teaspoon vanilla
pinch of salt
7 oz. jar marshmallow fluff
Instructions
Preheat oven to 350 degrees Fahrenheit and line a large baking sheet with parchment paper.
In a medium bowl, sift together flour, cocoa, baking soda and salt and set aside.
In a stand mixer, cream butter, shortening and brown sugar together until light and fluffy. About three to four minutes.
Add egg and vanilla and mix until combined.
Add the flour mixture to the creamed butter and sugar in three additions, alternating with the milk in two additions. Scrape down the sides in between additions to make sure everything is incorporated.
Scoop dough using a 2 to 2-1/2 inch scoop onto the prepared baking sheet about three inches apart and bake for about 10 minutes. Bake in multiple batches.
Remove from oven, gently slide parchment off baking sheet and onto the counter to cool the cakes.
For the filling: In a stand mixer, cream the butter. Add confectioners' sugar in several additions, mixing on low until incorporated. Add vanilla and salt and mix until combined. Mix in marshmallow fluff until incorporated.
Pipe a thick layer of frosting on half of the cakes and sandwich together gently with the remaining cakes.
Share and enjoy right away or store up to three days with parchment paper separating cakes.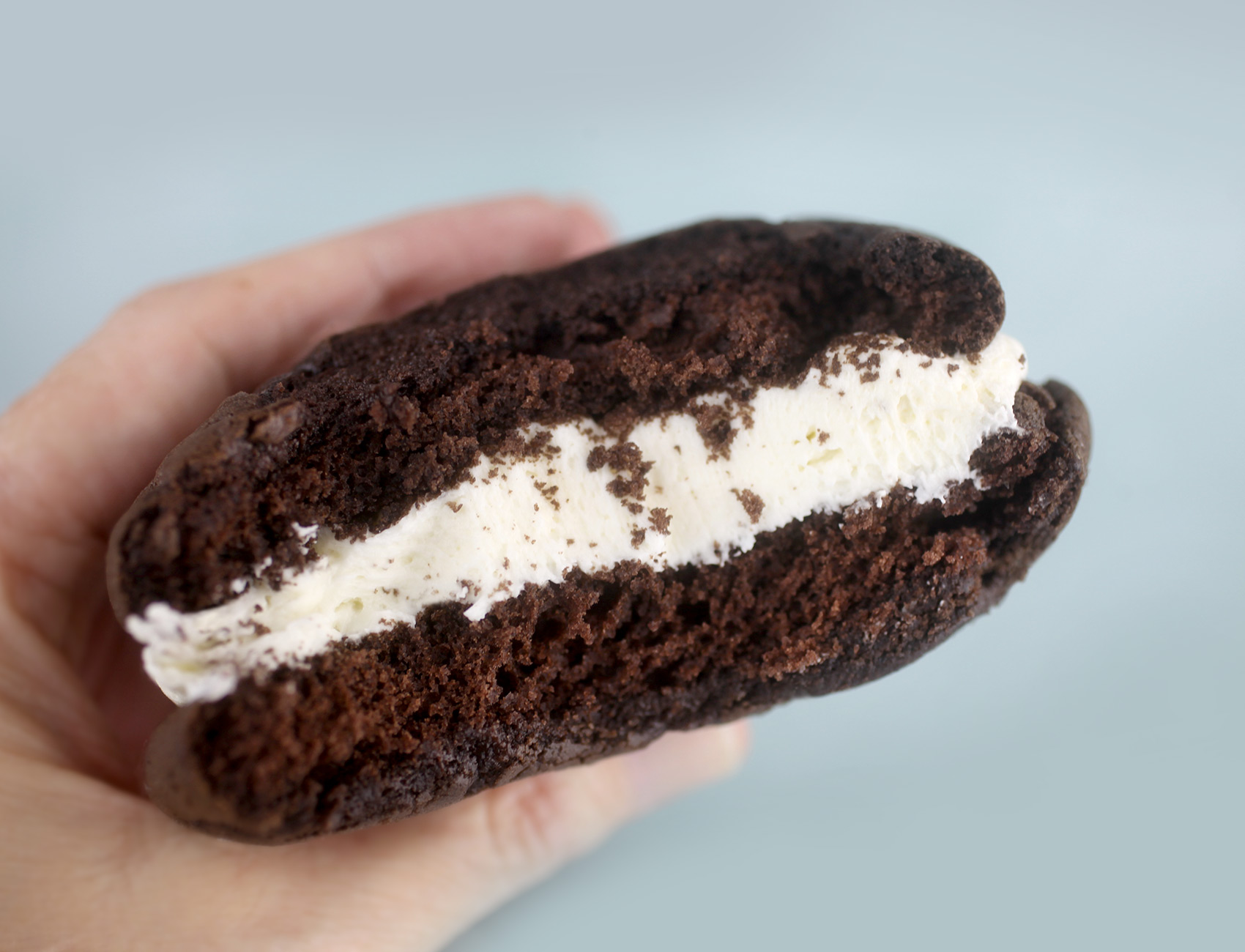 Enjoy every big bite!