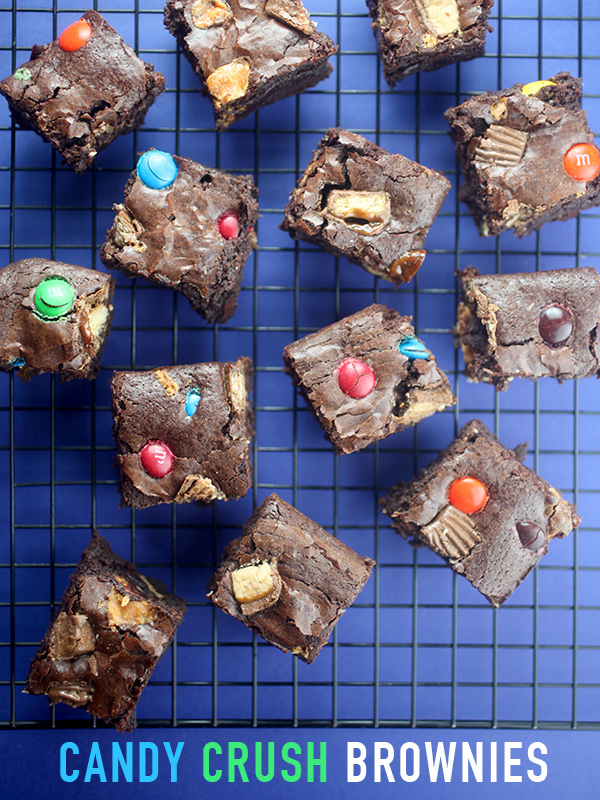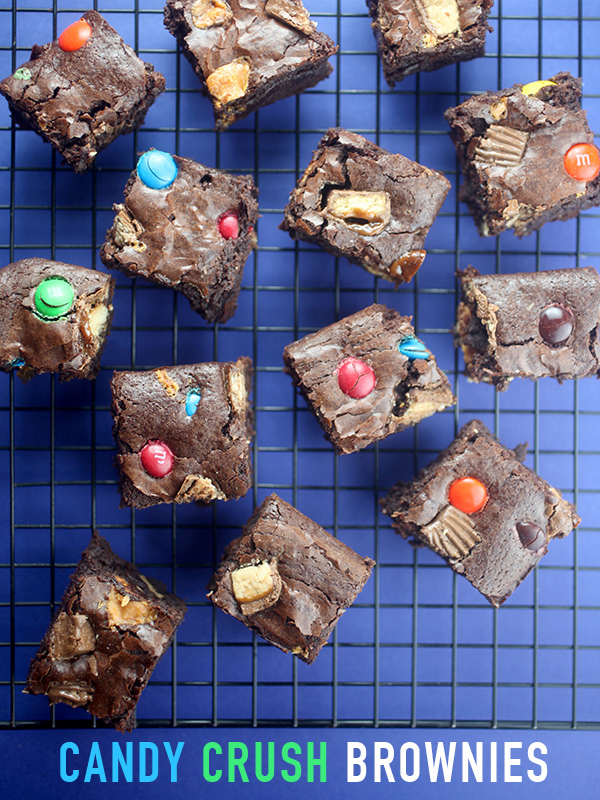 So it turns out that I way overbought on Halloween candy this year. I even used a bunch candy bars a couple of weeks ago to make these Cheesecake Bars. Well I finally just had to stop eating them since Thanksgiving is almost here, so I decided to make these Candy Crush Brownies to share.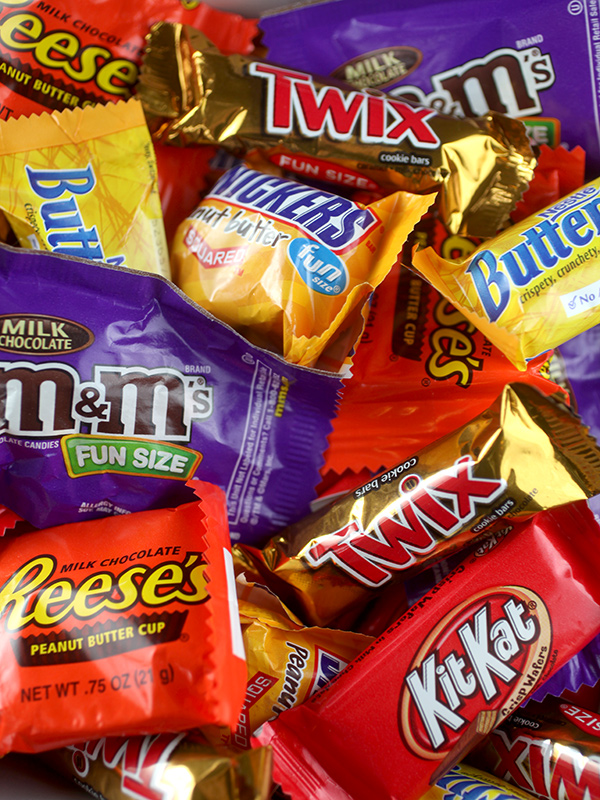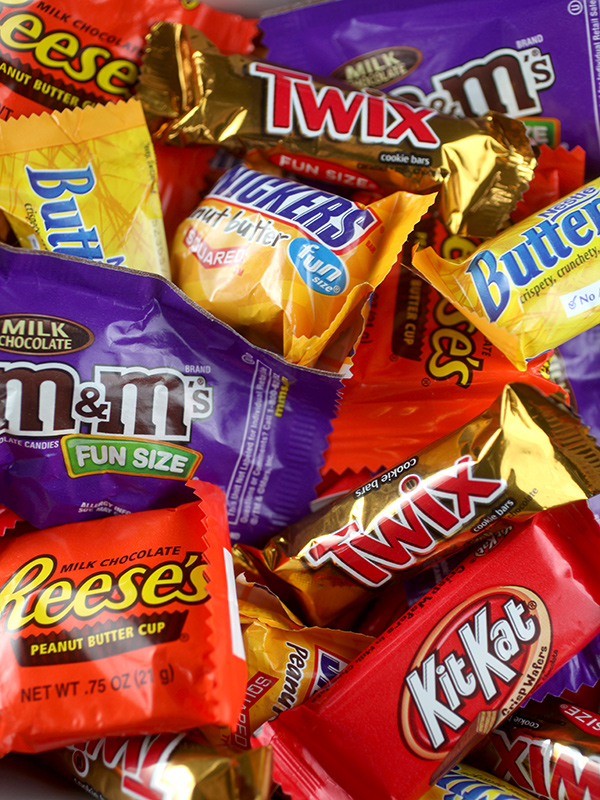 I call them Candy Crush because these are all my fave kinds of chocolate candy.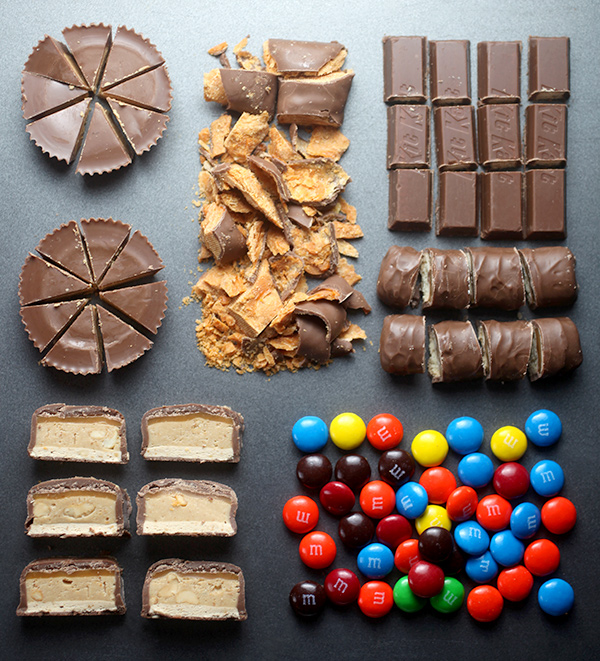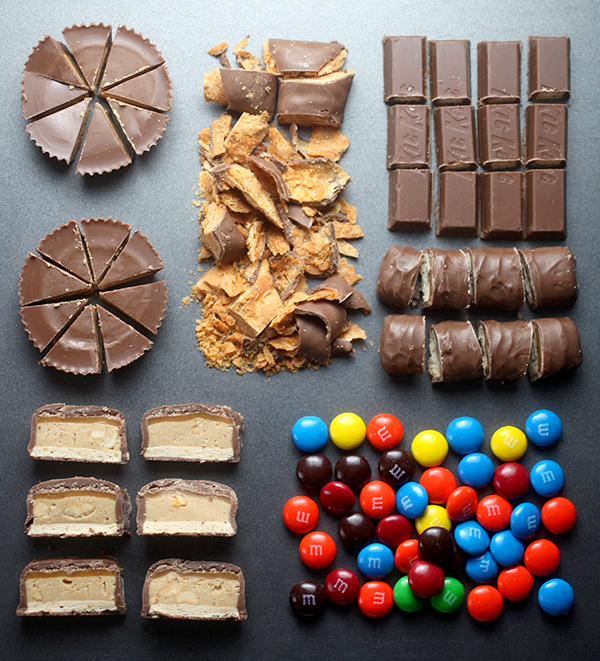 I love Reese's, Butterfingers, Kit Kats, Twix, M&M's and Peanut Butter Snickers Bars.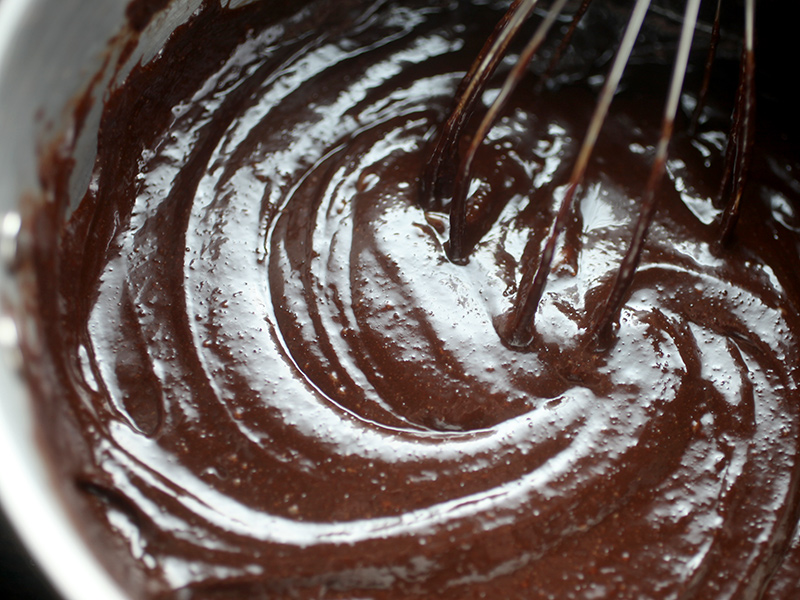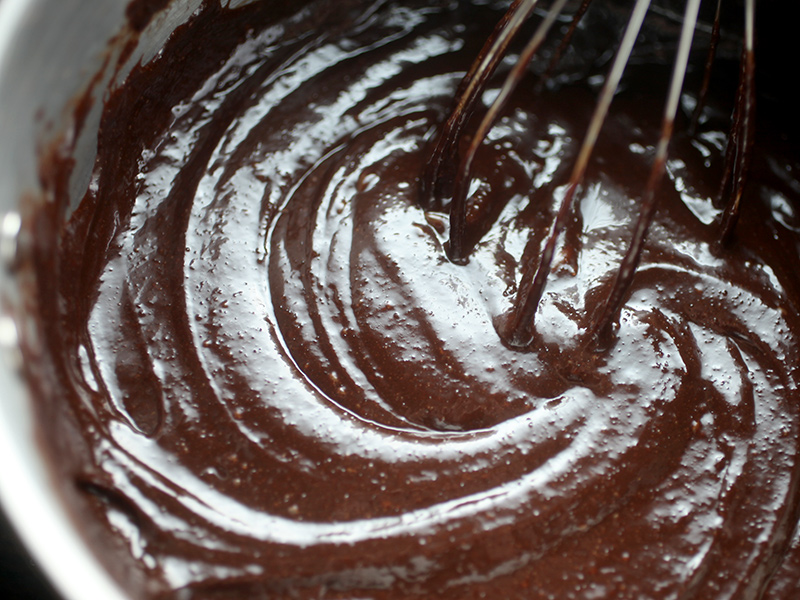 And I love brownies. Brownies are like my comfort dessert. They always seem to make me feel better.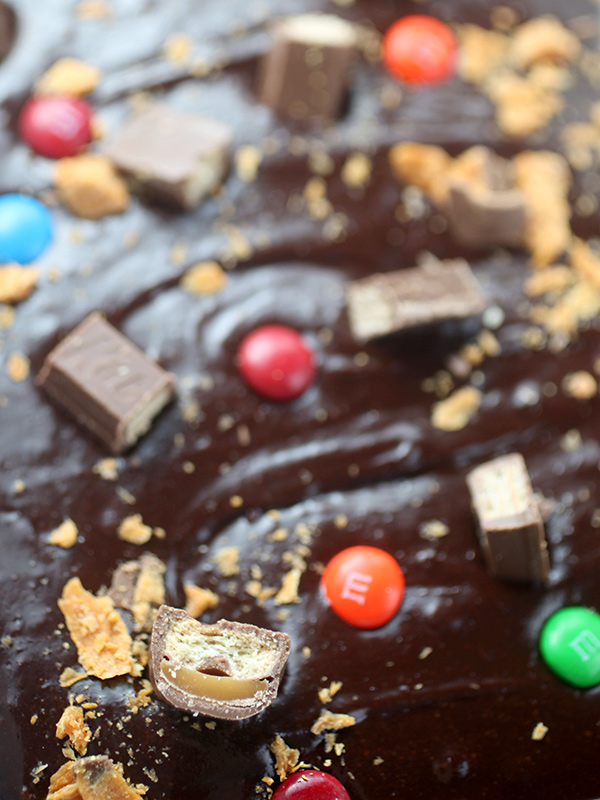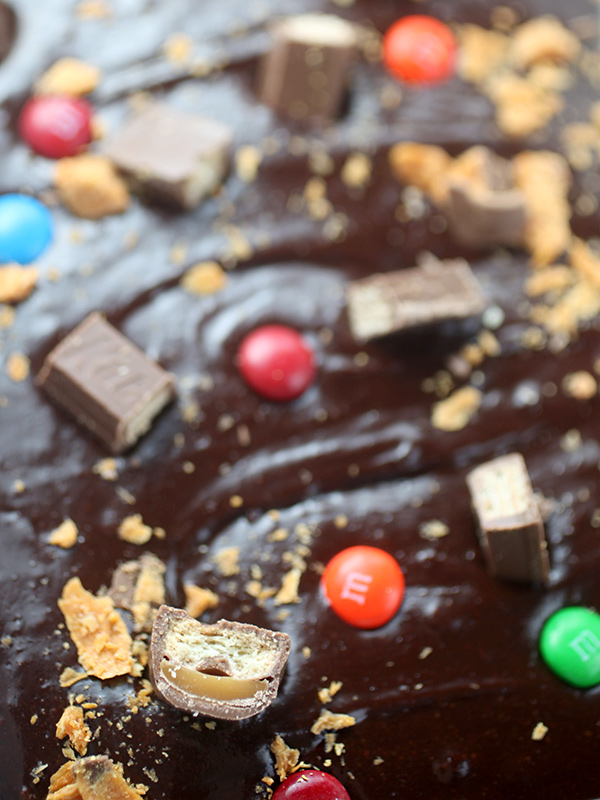 These brownies are no fuss when it comes to decorating, too. Just evenly distribute the chopped candy bars throughout the batter.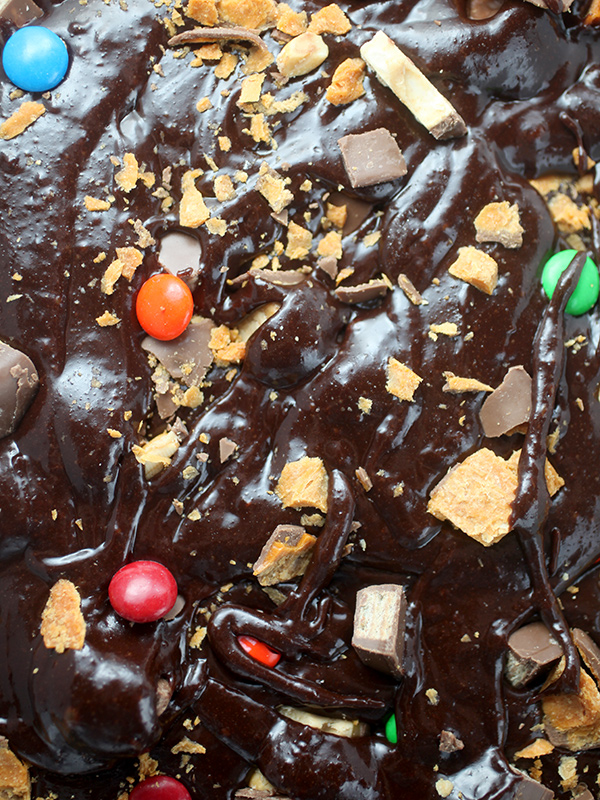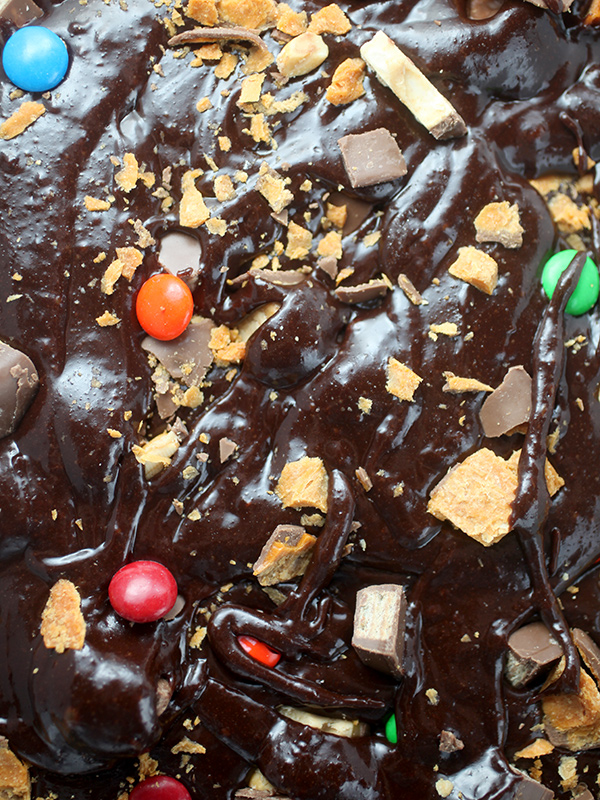 Then layer on more batter.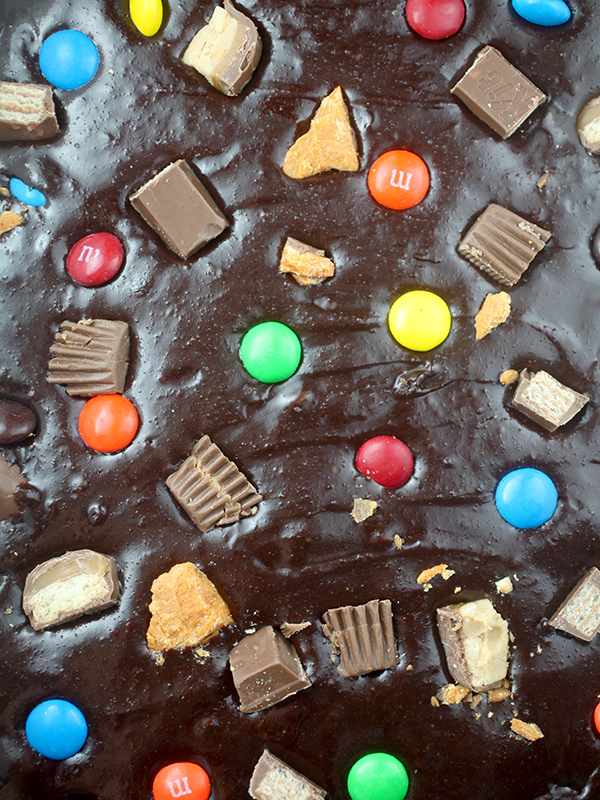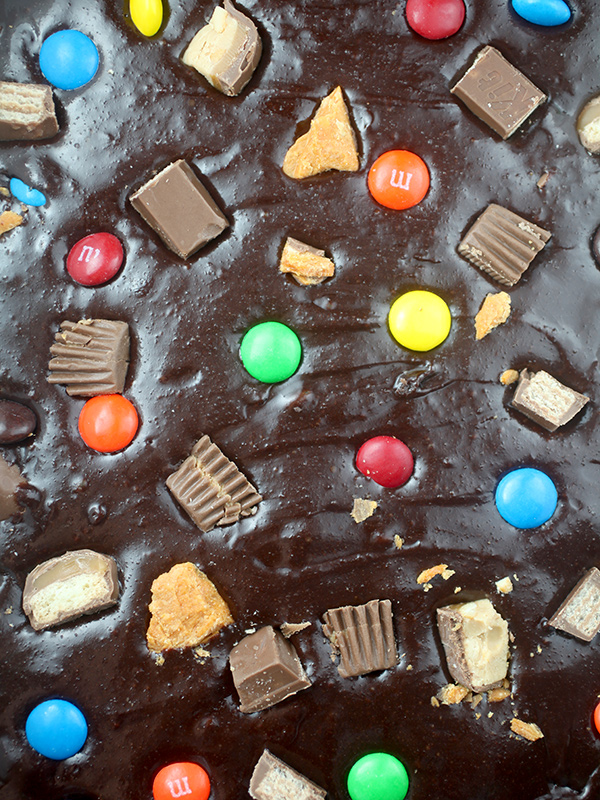 And then top it all off with a final assortment of candy before baking.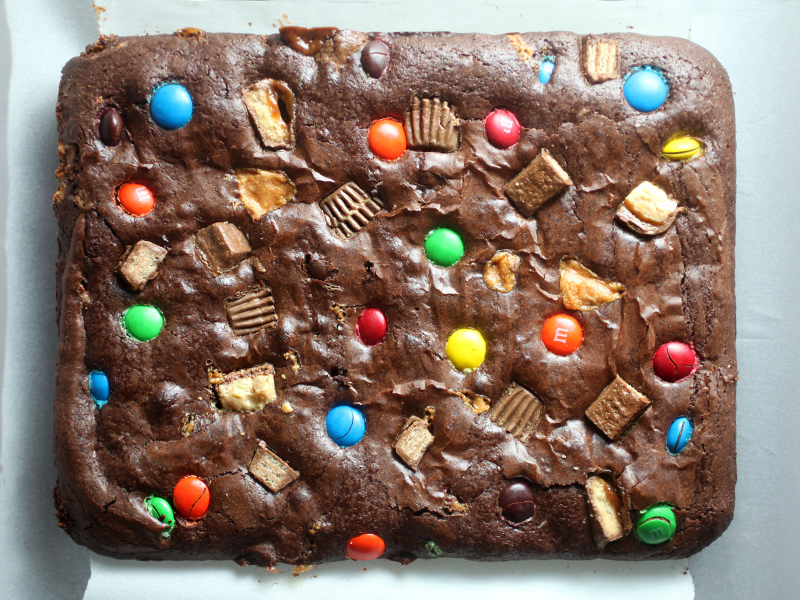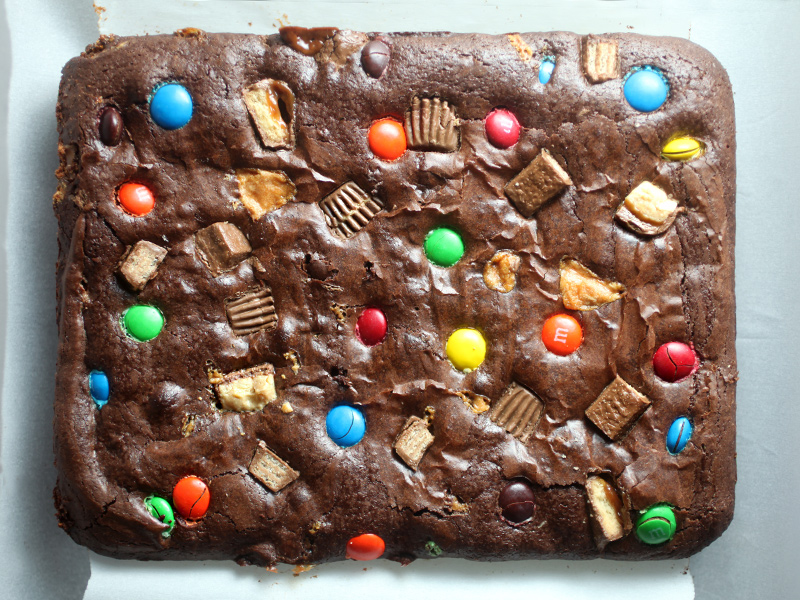 I feel good already.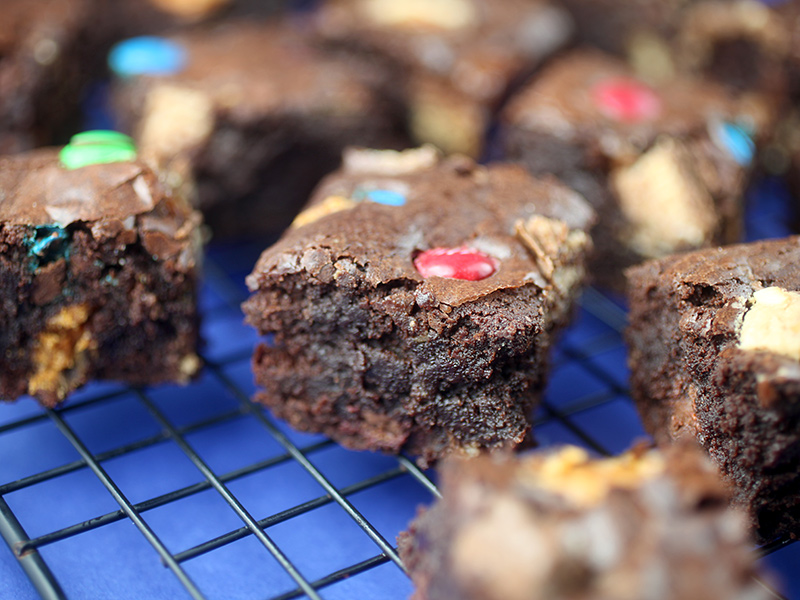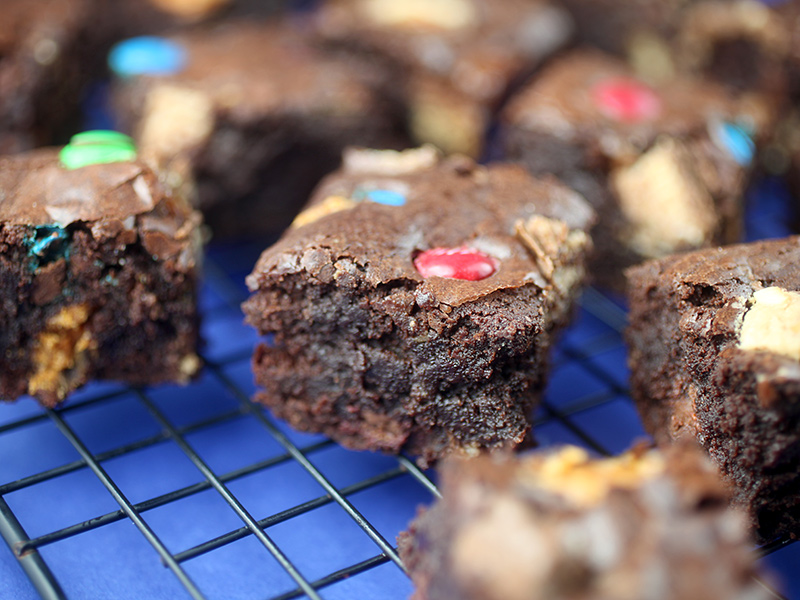 And I feel even better now.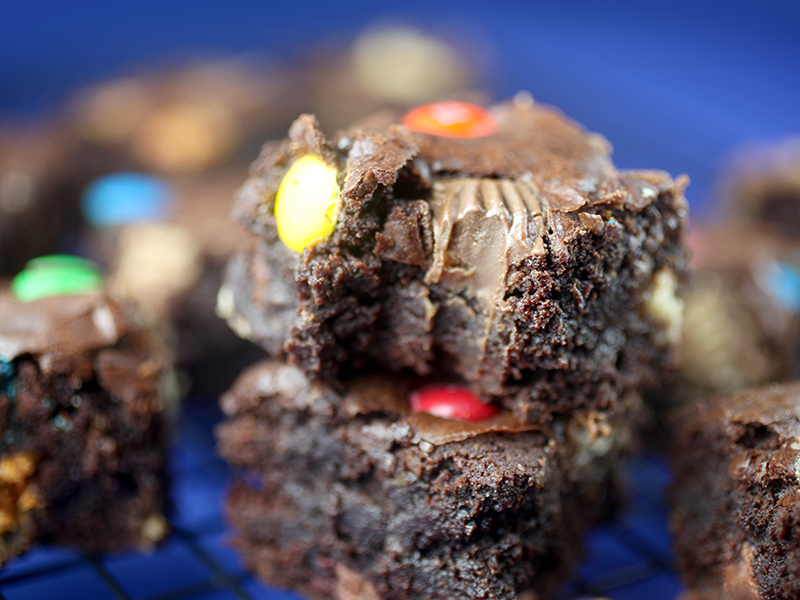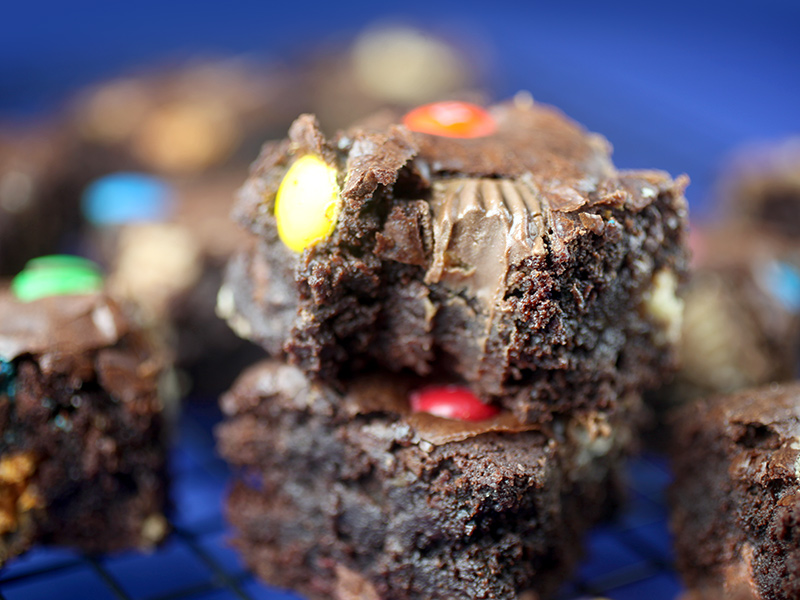 Brownies to the rescue. Never fail.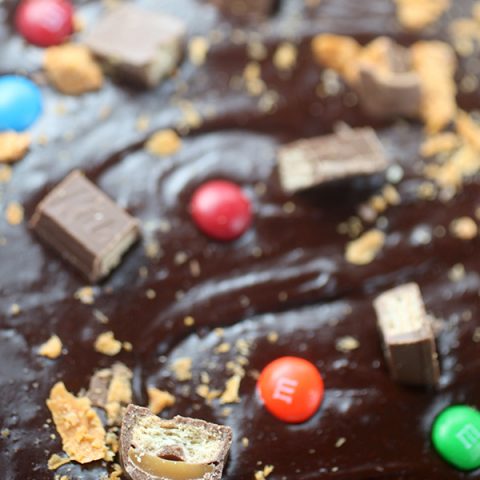 Candy Crush Brownies
Prep Time 15 minutes

Cook Time 35 minutes

Total Time 50 minutes
Ingredients
14 tablespoons unsalted butter
1-3/4 cups granulated sugar
1/2 teaspoon salt
1 cup unsweetened cocoa powder
3 eggs
2 teaspoons vanilla
3/4 cup all purpose flour
12-14 assorted fun size candy bars, cut into small pieces
Instructions
Preheat oven to 350 degrees Fahrenheit.
Line an 8 X 8 inch baking dish with parchment paper allowing it to overhang on each side. (Note: I used a 6 X 9 inch dish, but either works.)
In a medium saucepan, melt butter over low heat. Mix in sugar, vanilla and cocoa until combined. Remove from heat and let cool before adding eggs.
Add the eggs and vanilla, whisking vigorously until completely combined. Stir in flour until just combined.
Pour a layer of batter in prepared pan and lay on candy pieces. Repeat two more times arranging the final candy pieces nicely on top.
Bake for 35 minutes. Cool and then lift brownies from pan with parchment paper and cut into squares.

Notes
You can also just use one kind of candy with these if you've already depleted leftover Halloween stash.

Enjoy!