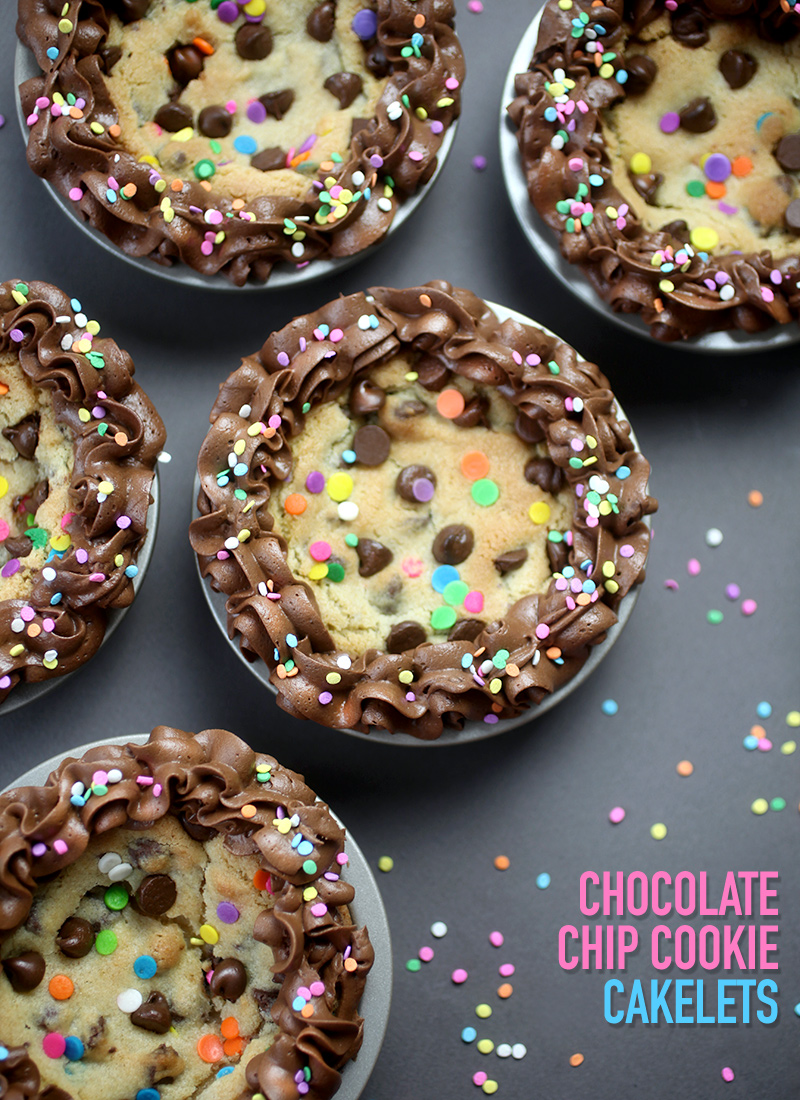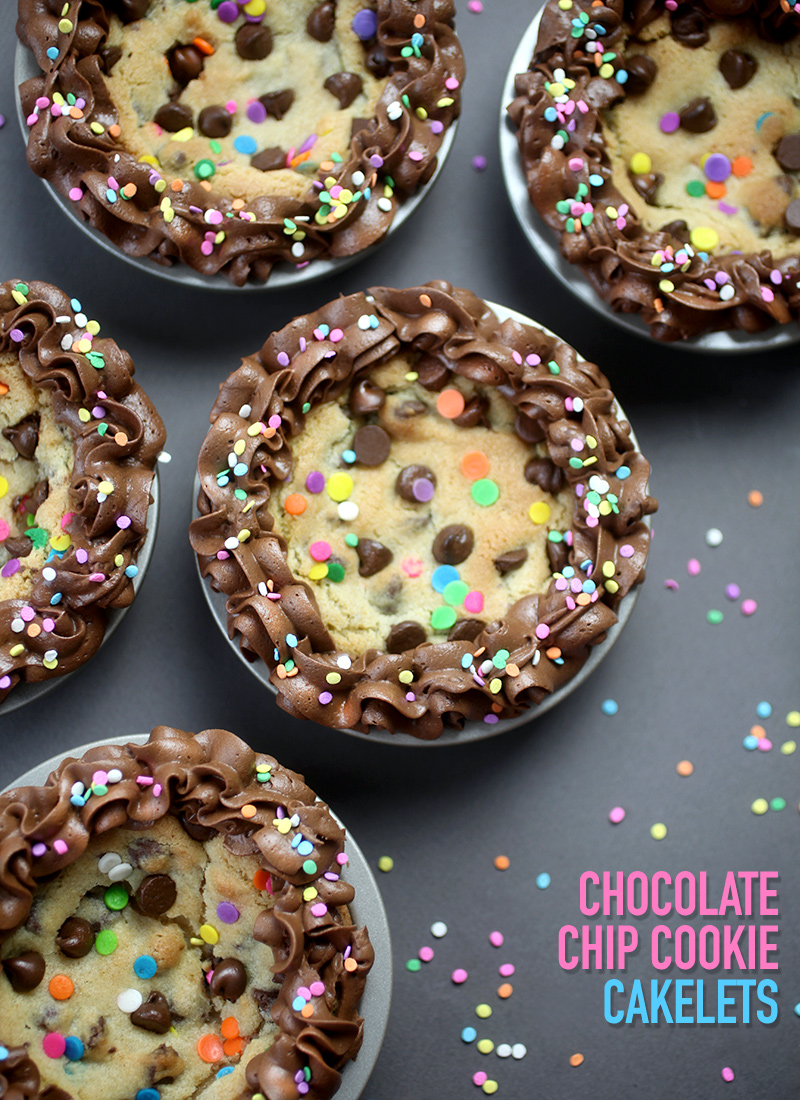 These cute cookie cakelets make adorable individual treats to celebrate with others. They're party perfect, baked in tiny 5-inch pie pans.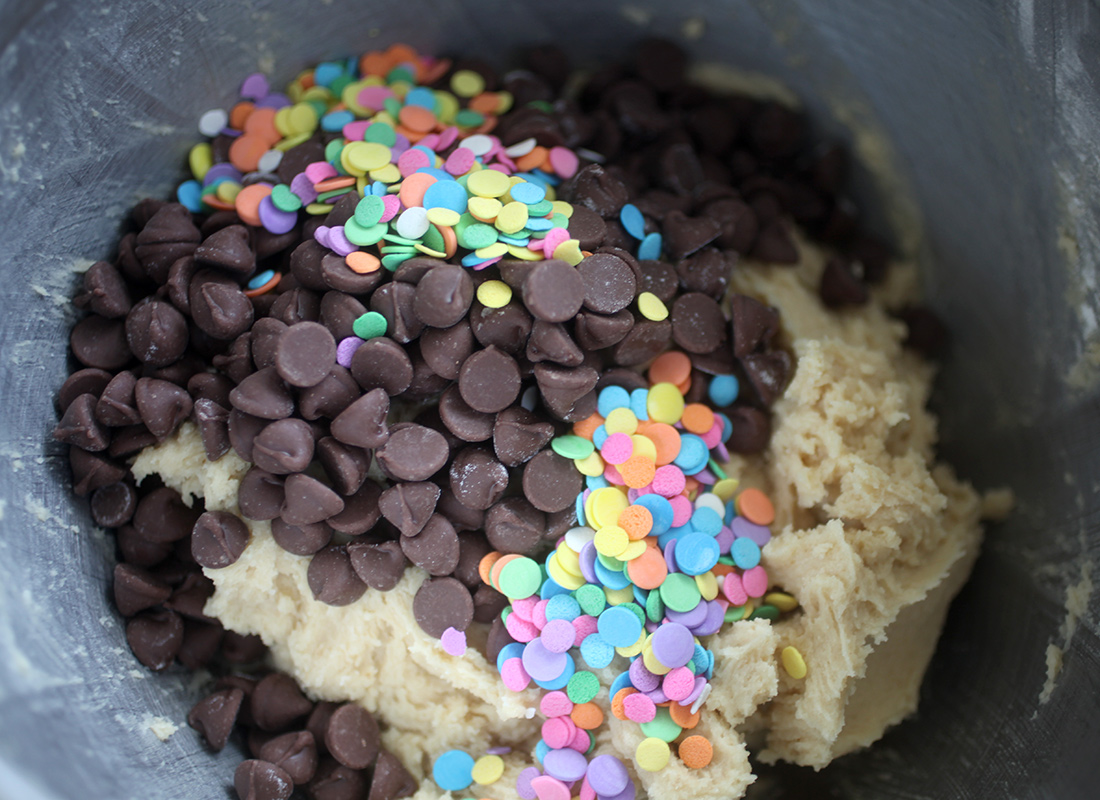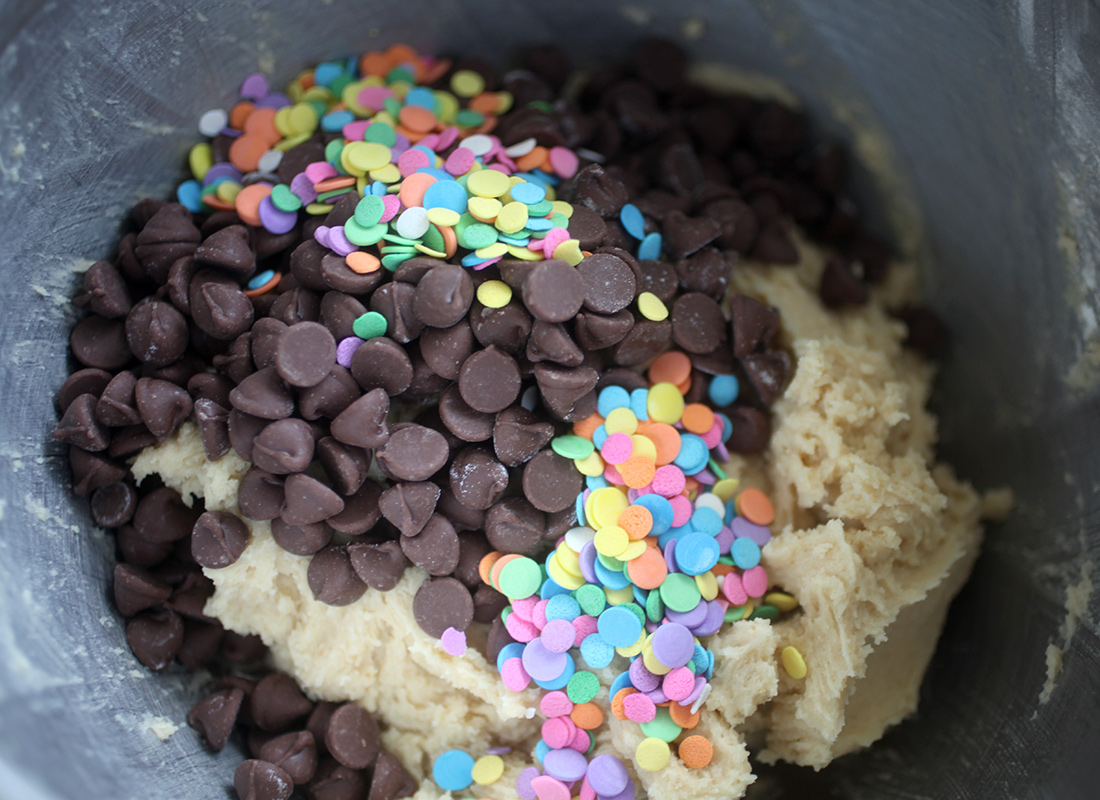 Mix up some yummy chocolate chip cookie dough and add pastel confetti sprinkles along with milk chocolate or semi sweet chocolate morsels.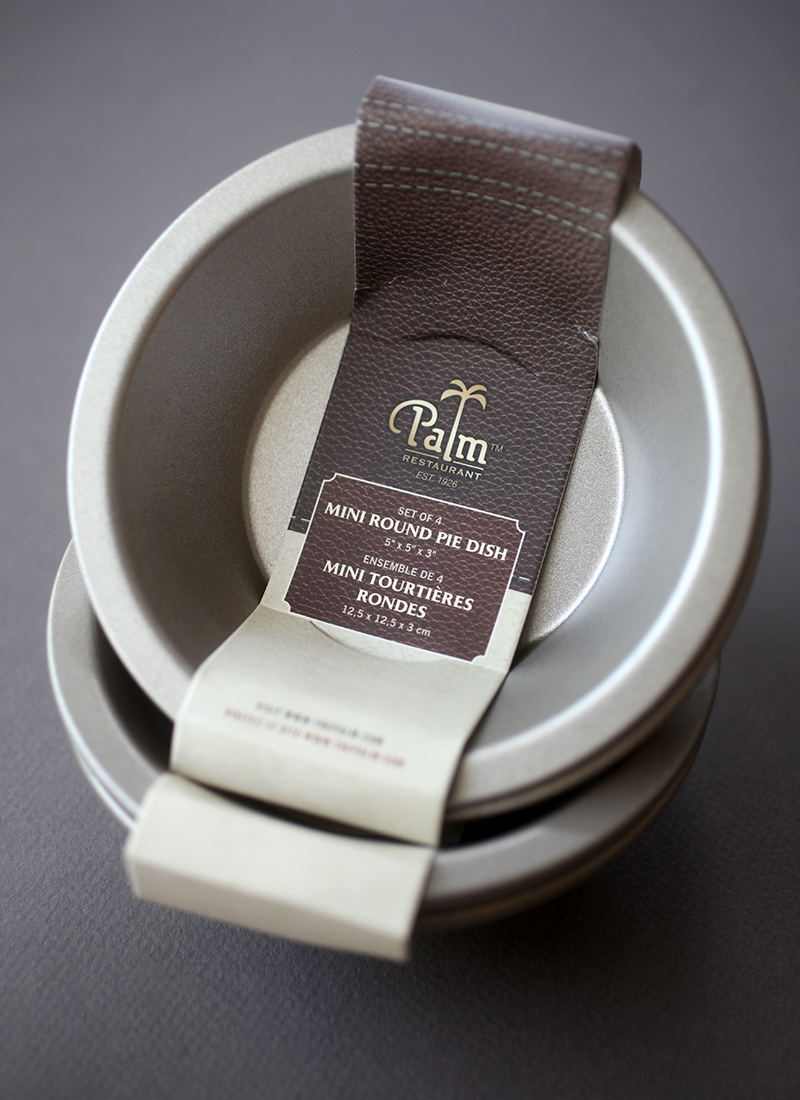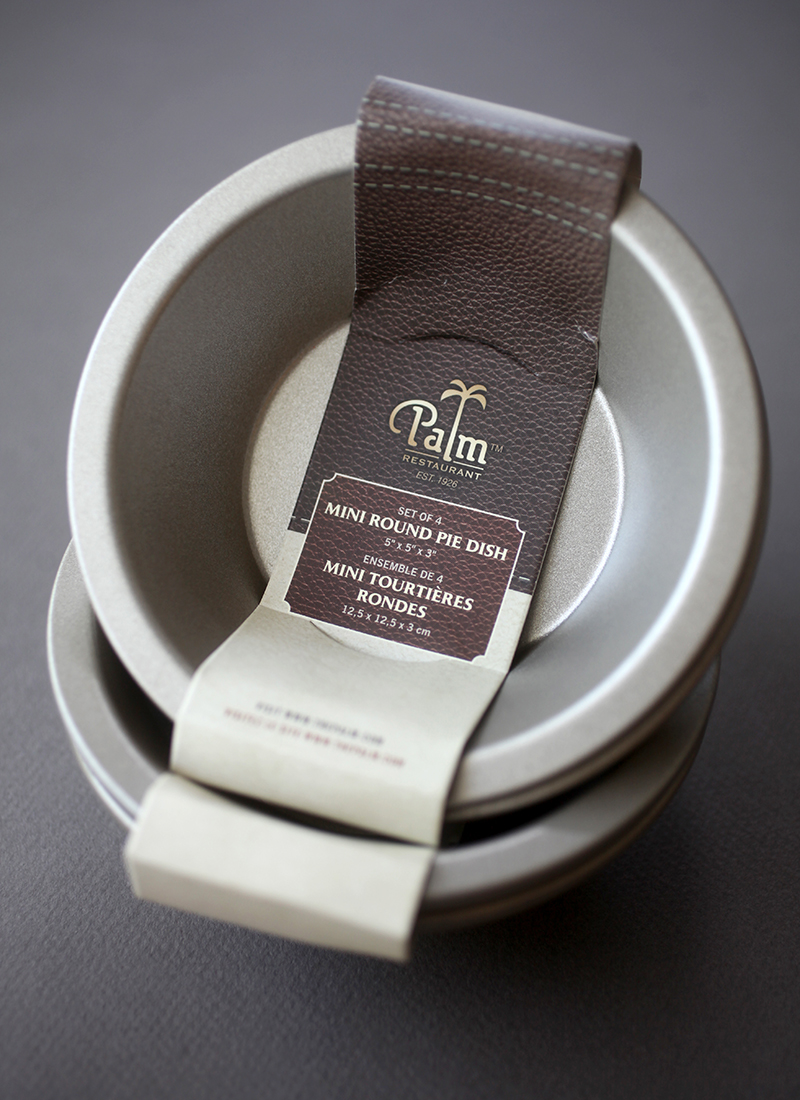 I used these 5-inch metal pie pans that I found at Home Goods and snatched up as soon as I saw them because they were so cute. They're probably long gone by now, but here are some I found online that are similar. You can also find aluminum pans in this size online.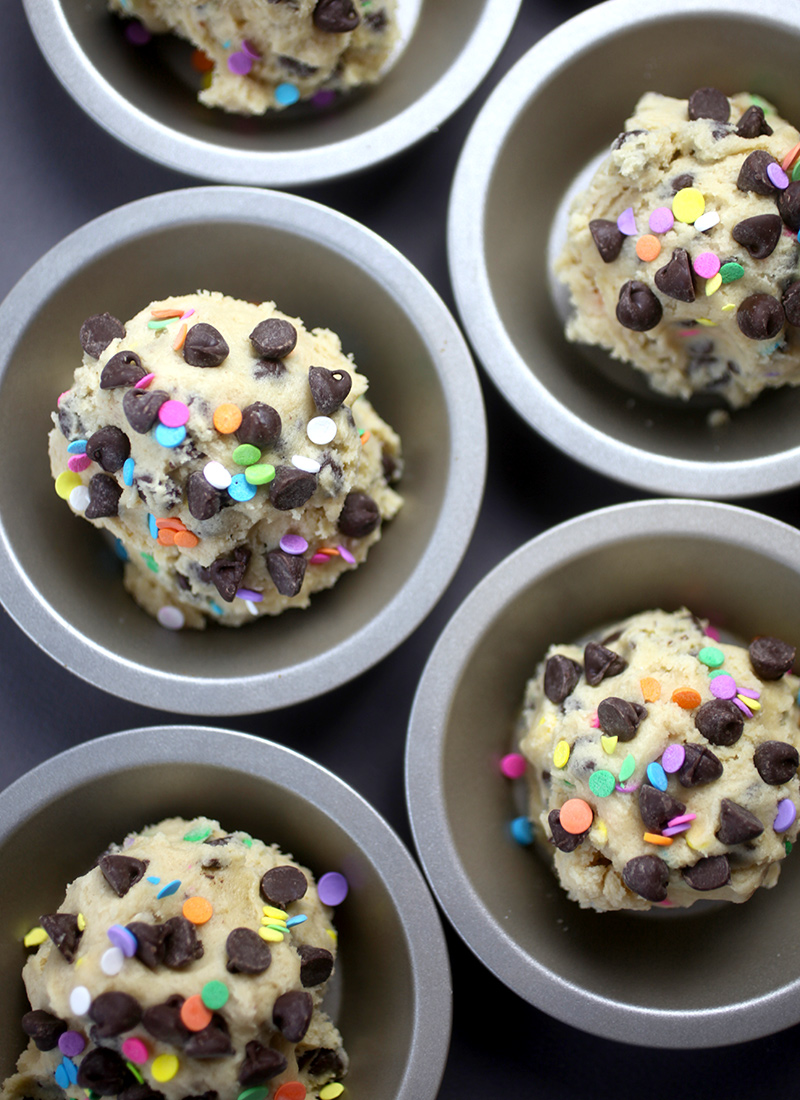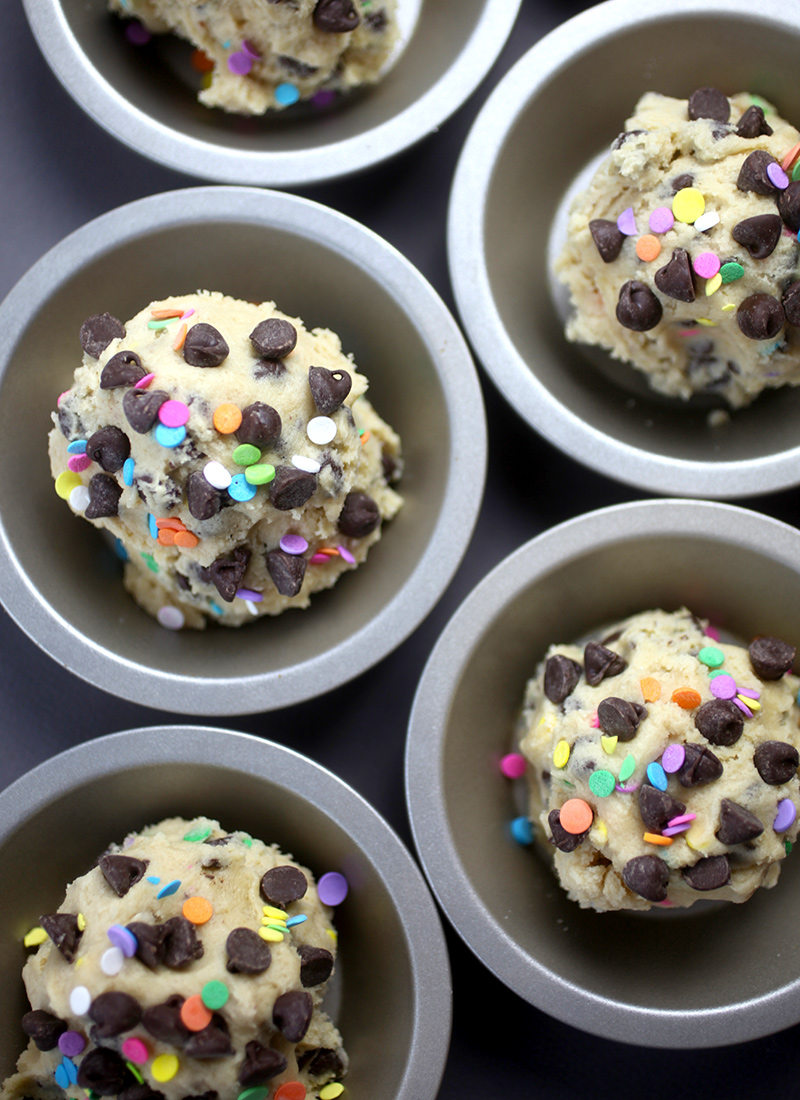 When baking, just scoop even mounds of cookie dough in each pan, but don't press it into the bottom. Let the dough bake to fill the pan shape.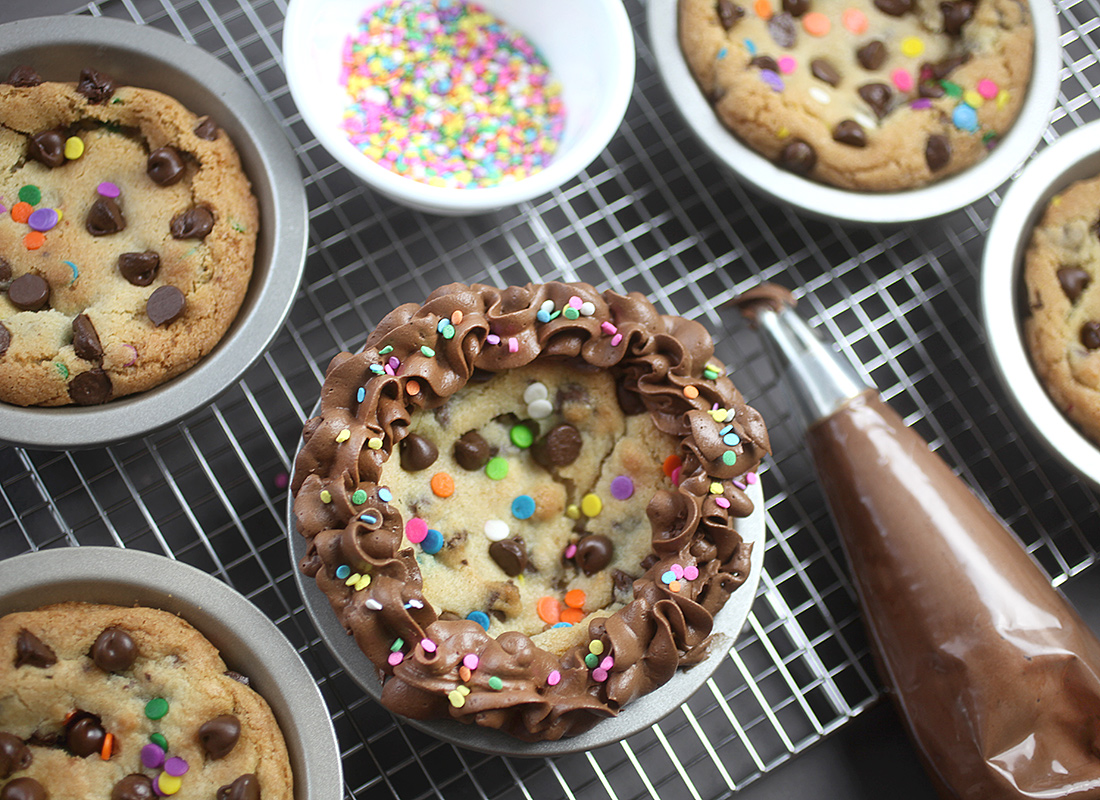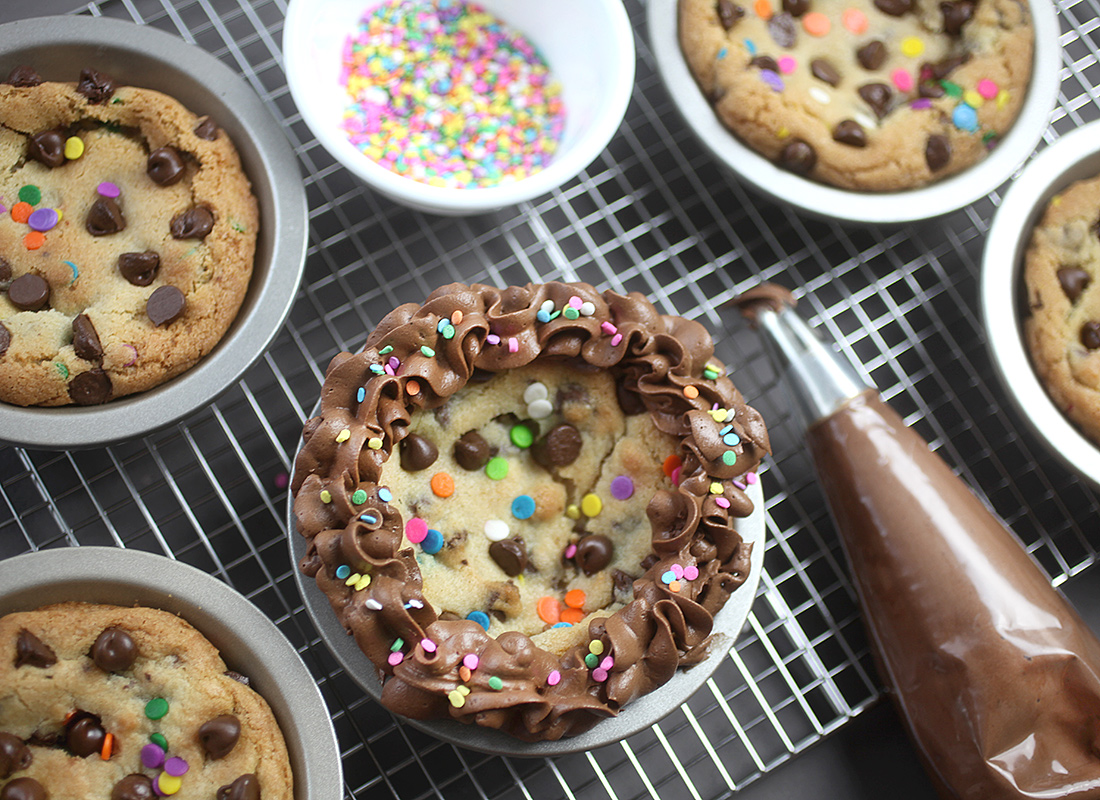 When cool, pipe a thick border of chocolate frosting around each cookie and add a few more confetti sprinkles.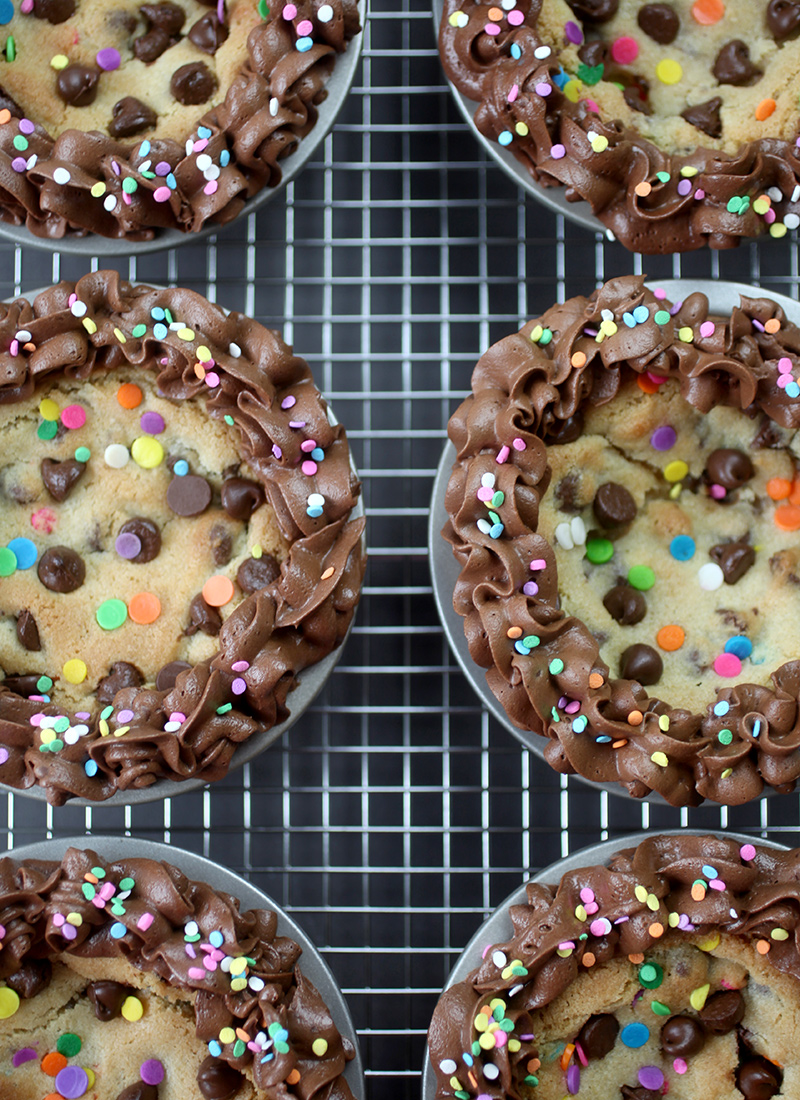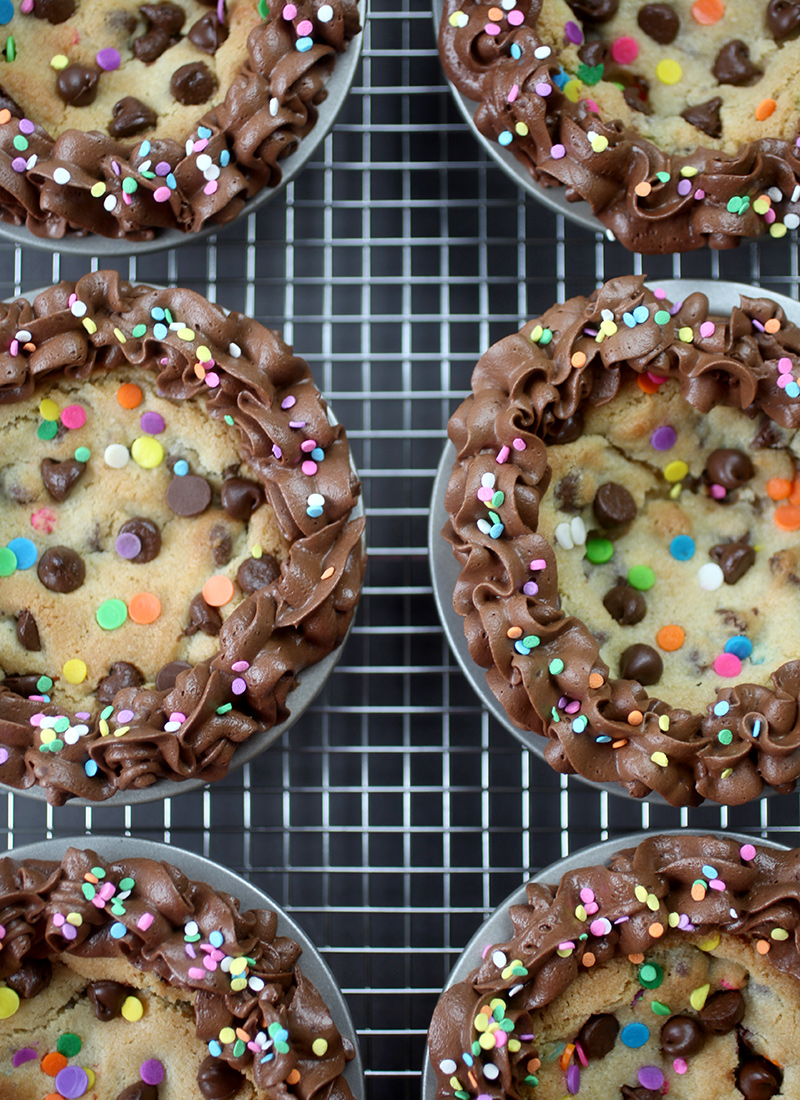 You'll end up with six super cute cookie cakelets.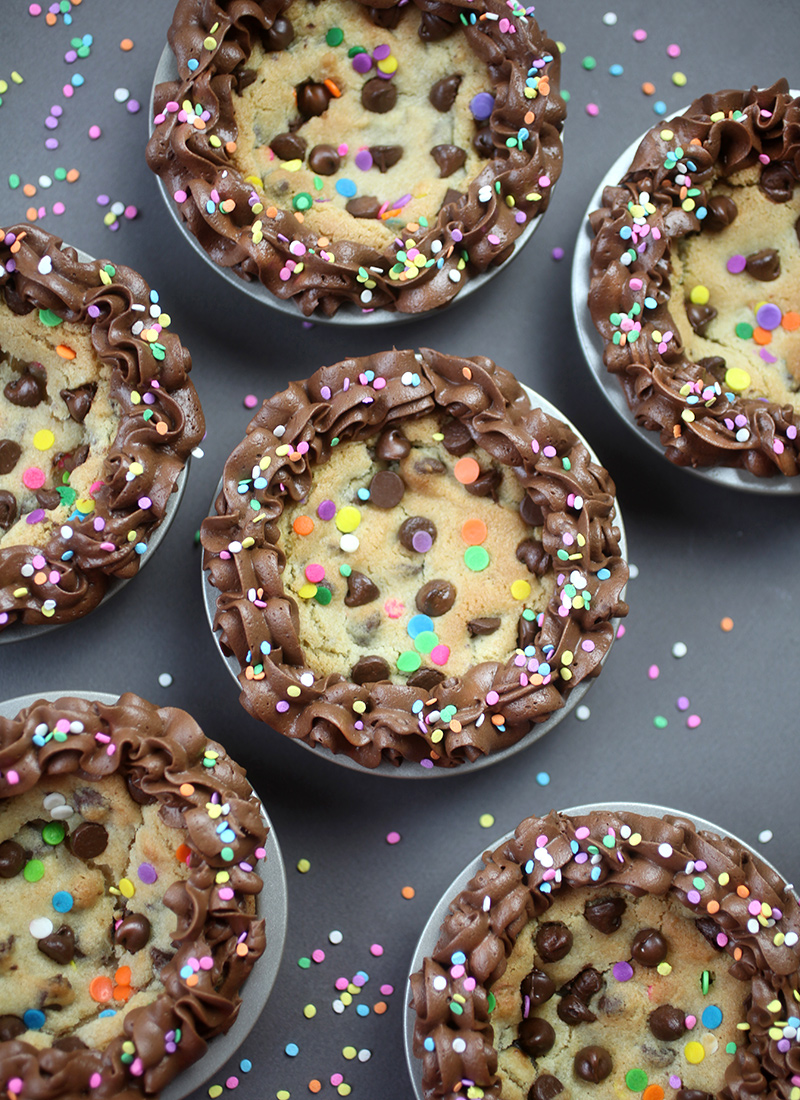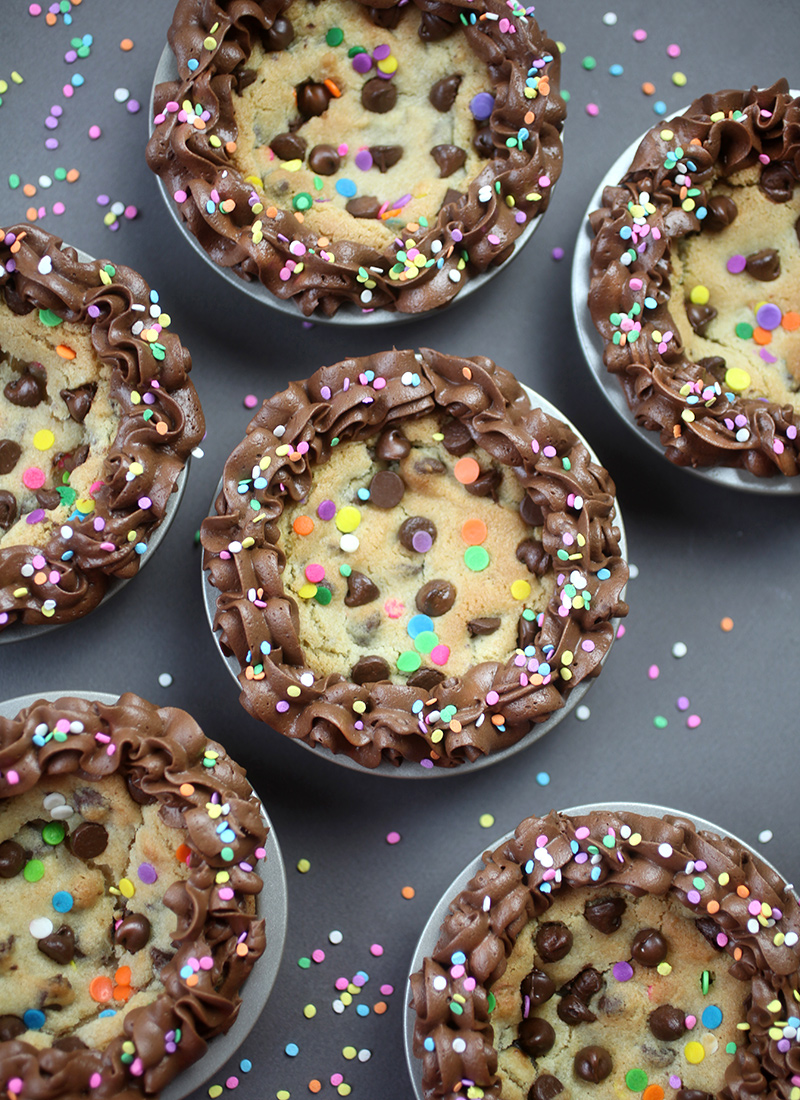 Serve them just like this …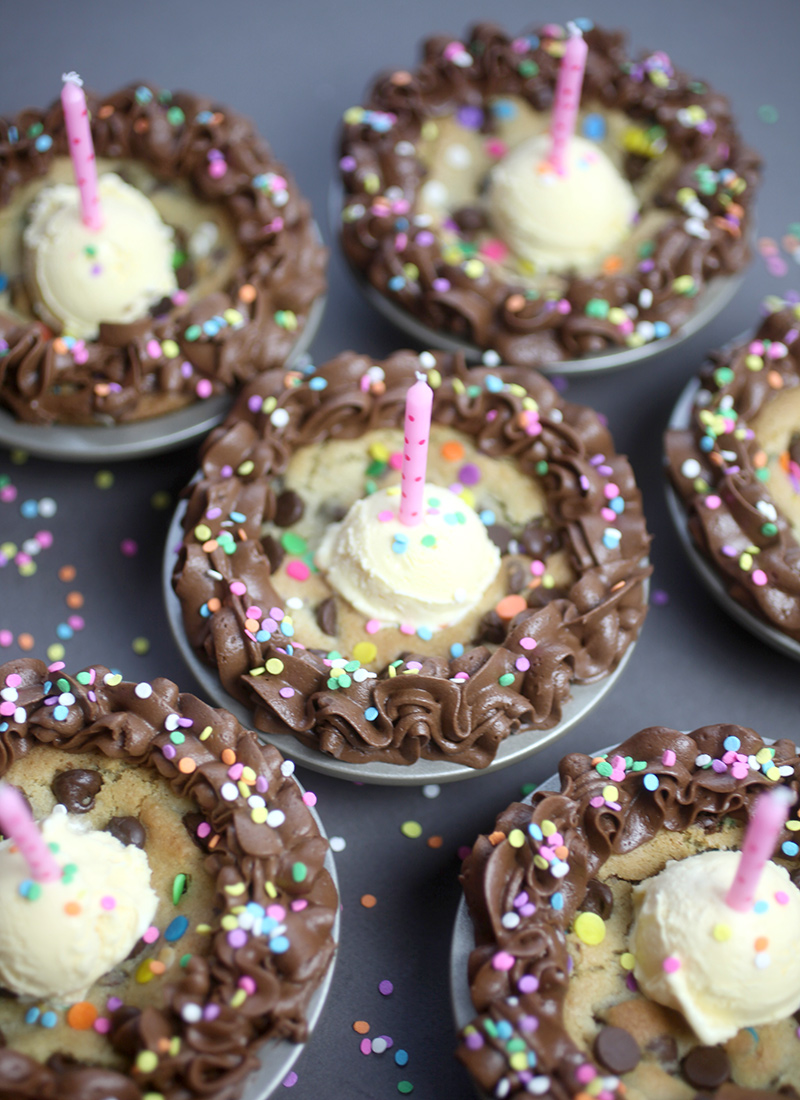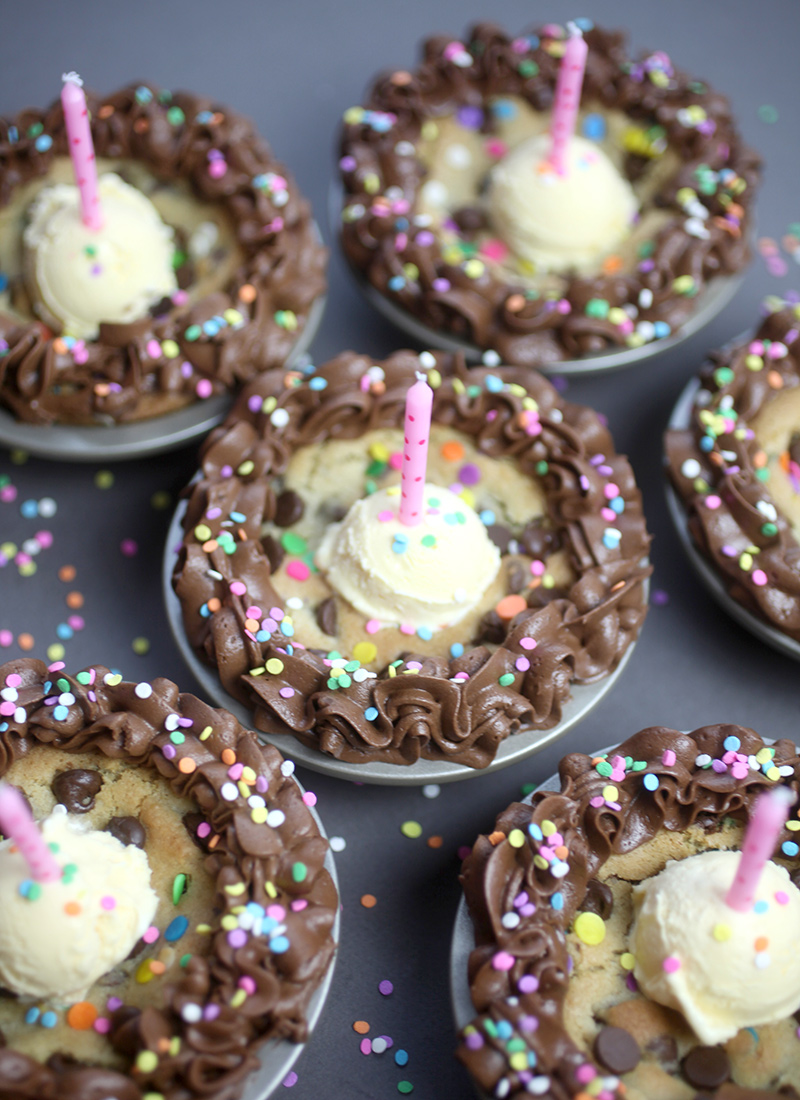 … or add a tiny scoop of vanilla ice cream using a 1-1/2 inch cookie scoop.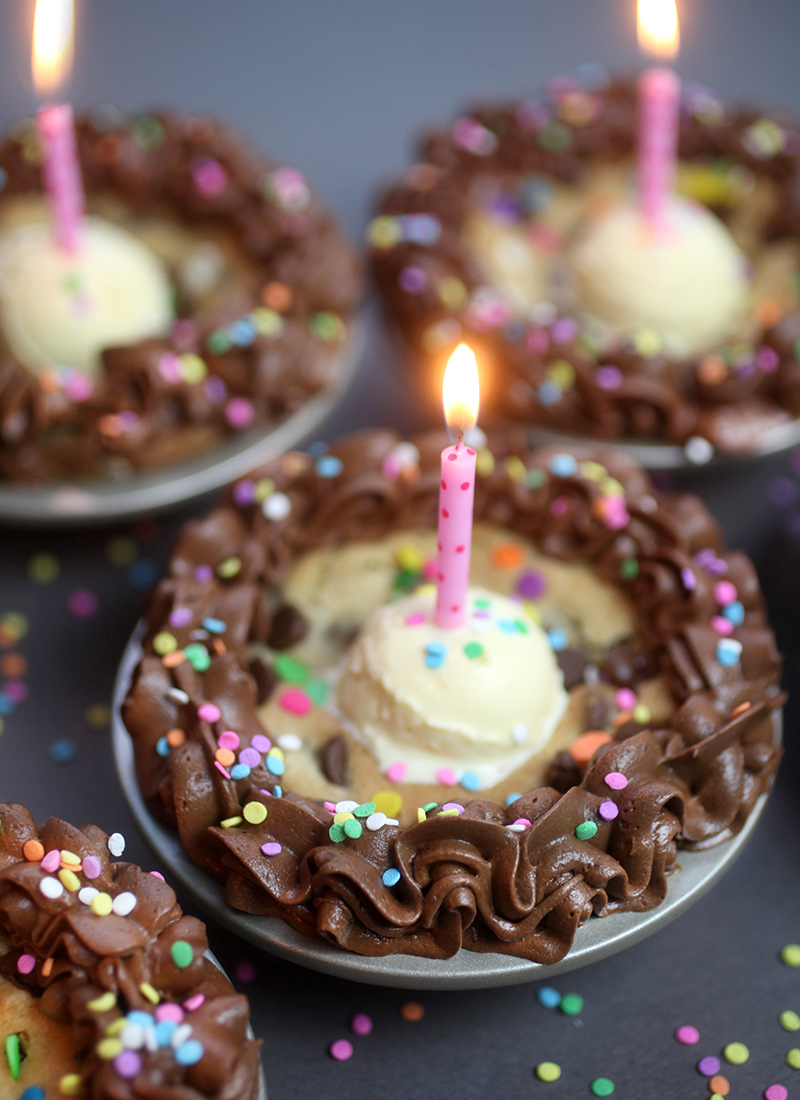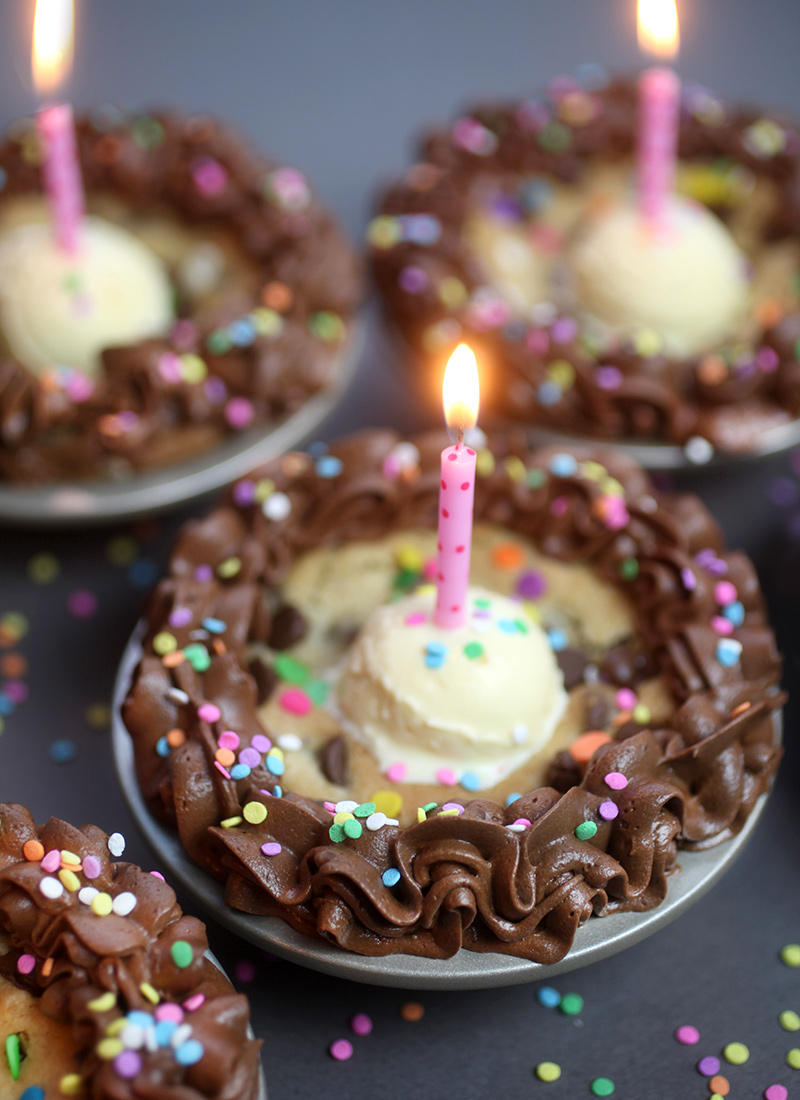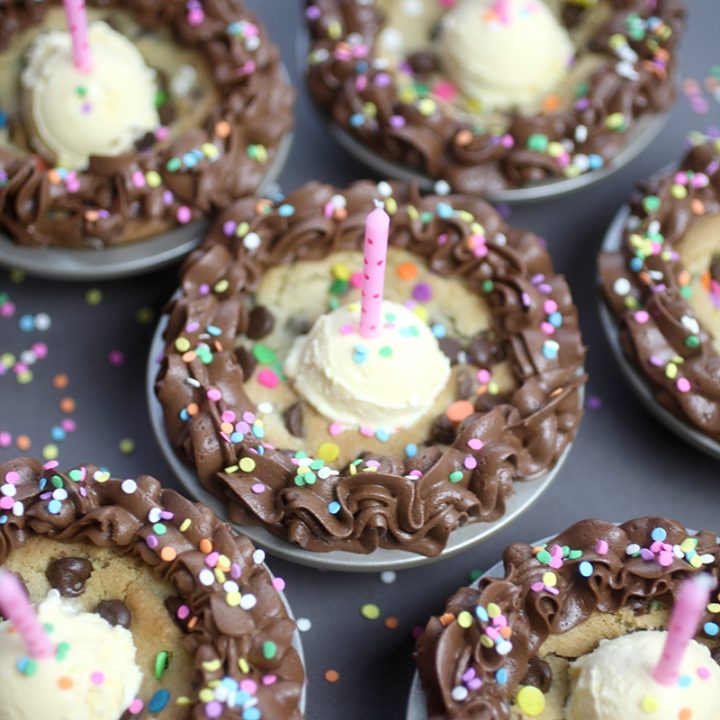 Yield: 6 cakelets
Chocolate Chip Cookie Cakelets
Prep Time 30 minutes

Cook Time 20 minutes

Additional Time 15 minutes

Total Time 1 hour 5 minutes
Ingredients
COOKIES
2-1/2 cups all purpose flour
1-1/4 teaspoons baking soda
1/2 teaspoon salt
1 cup butter, softened
1 cup sugar
1/2 cup light brown sugar
2 teaspoons vanilla
2 eggs
12 oz. pkg chocolate morsels
1/3 cup confetti sprinkles
FROSTING
1/2 cup butter, softened
1 teaspoon vanilla
3 cups confectioners' sugar
1/2 cup natural unsweetened cocoa
3-5 tablespoons milk
Instructions
FOR COOKIES: Preheat oven to 350 degrees and very lightly grease 6 5-inch pie pans.
Sift flour, soda and salt together in a medium bowl and set aside.
Cream butter and both sugars using a mixer until light and fluffy. Add both eggs and vanilla and continue mixing until completely incorporated.
Slowly add flour mixture until just combined. Stir in about 3/4 of the morsels and about half of the confetti sprinkles, reserving the rest for later.
Using a 2 1/2-inch ice cream scoop, place six large mounded scoops of cookie dough in each pan. Press the extra morsels and some of the sprinkles on the surface of the dough, but keep the dough mounded when placing pans in the oven. Bake for 18-20 minutes.
FOR FROSTING: Cream butter and vanilla in a stand mixer. Sift sugar and cocoa together in a medium bowl and then slowly add to mixer in intervals, mixing thoroughly with each addition. Add milk a few tablespoons at a time until creamy and smooth.
Fit a pastry bag with a decorating tip and pipe frosting around edge of cooled cookie. Sprinkle with remaining confetti sprinkles.
Place a tiny 1-1/2 inch scoop of ice cream in the center of each cakelet to top it off.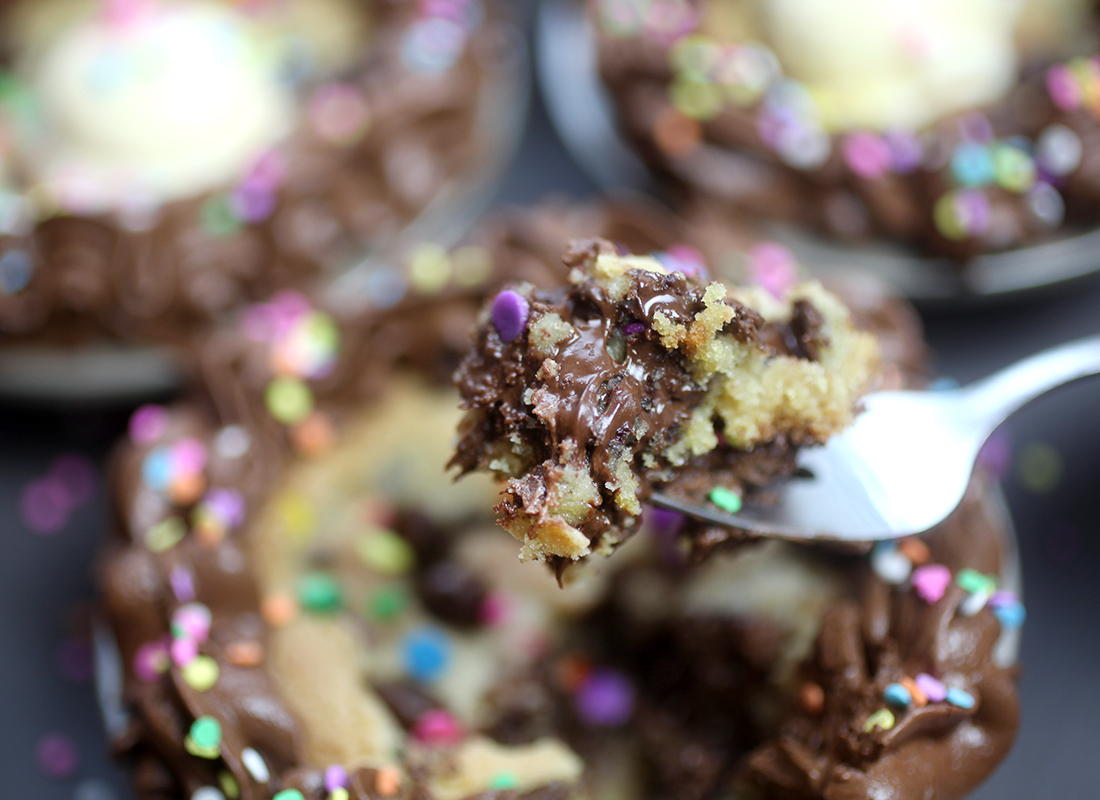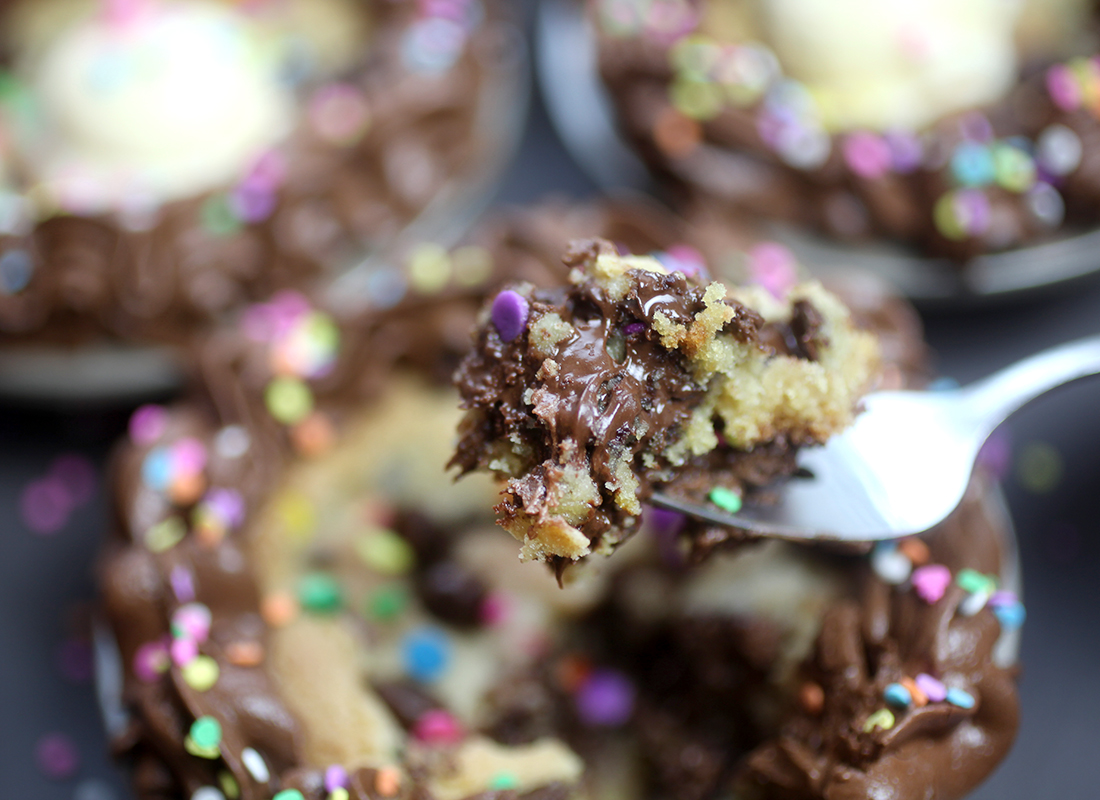 Enjoy!