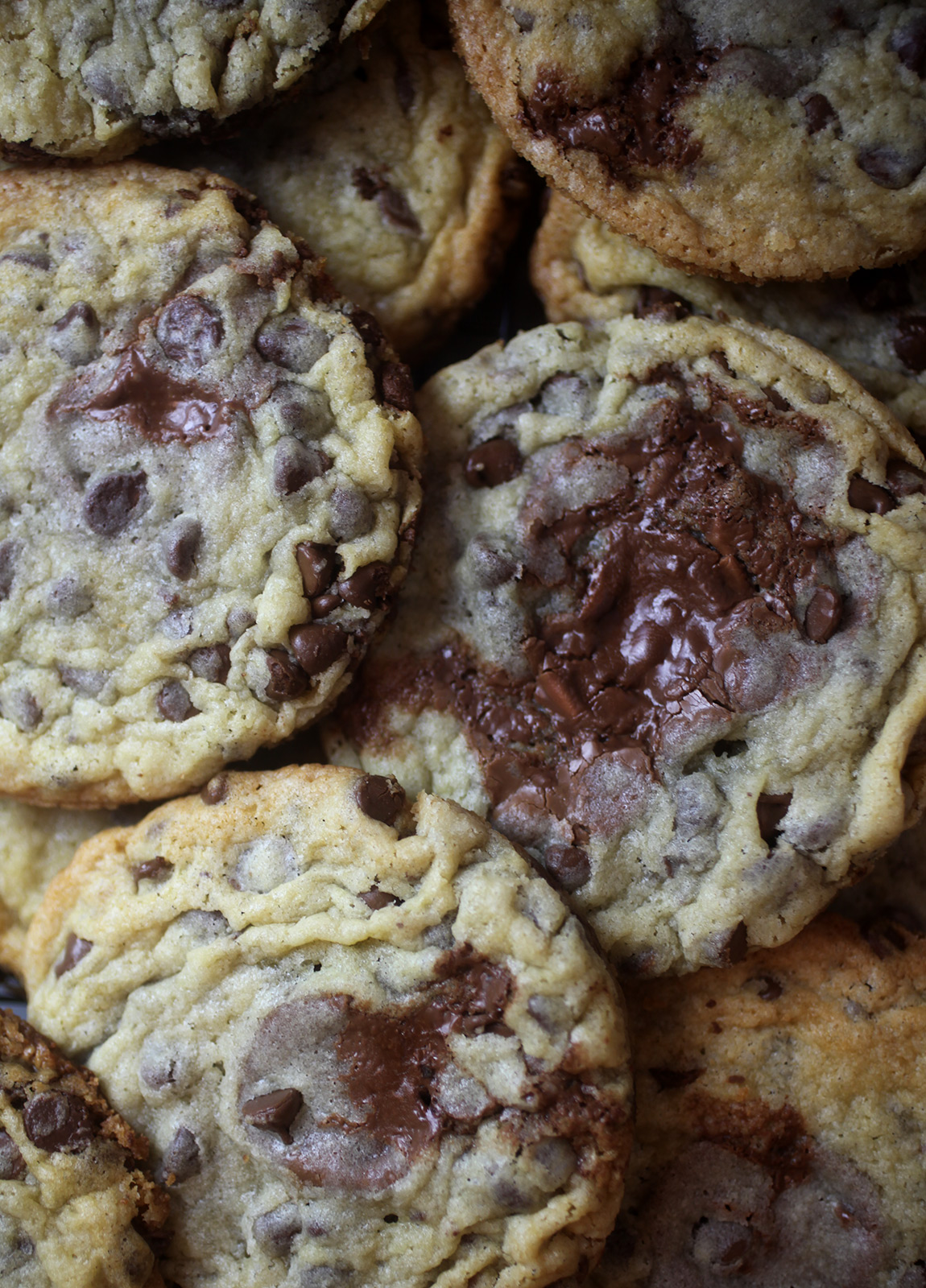 I love a good chocolate chip cookie. You can stuff them with semi sweet, milk or dark chocolate morsels or peanut butter, m&m's or nutella. I like them just about any way I can get them. For these big chippers, I took chocolate chip cookies and stepped them up a notch, stuffed with a chocolate truffle inside them.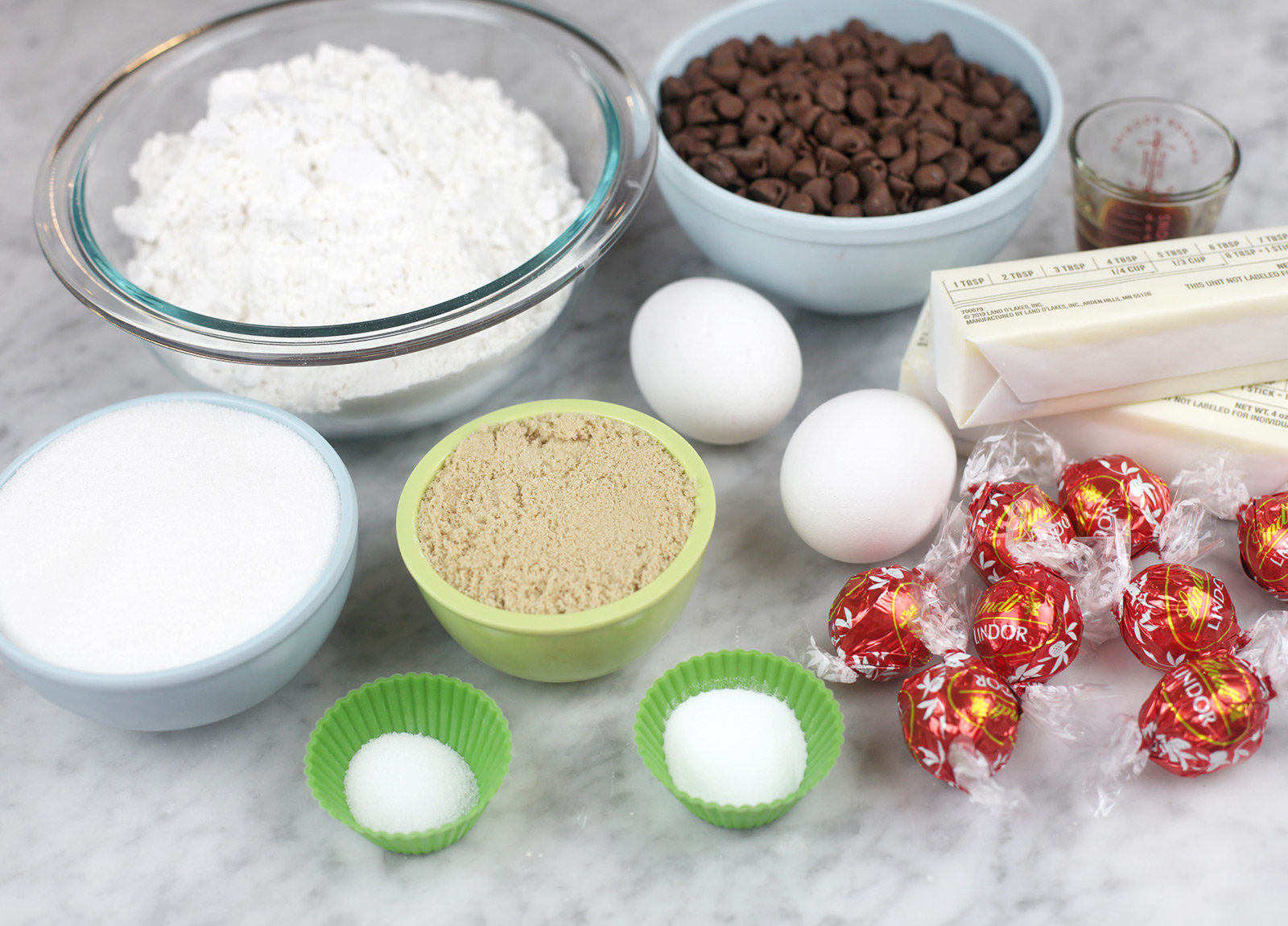 Let's get to it. Here we have your basic cookie ingredients – plus some Lindt truffles for the win.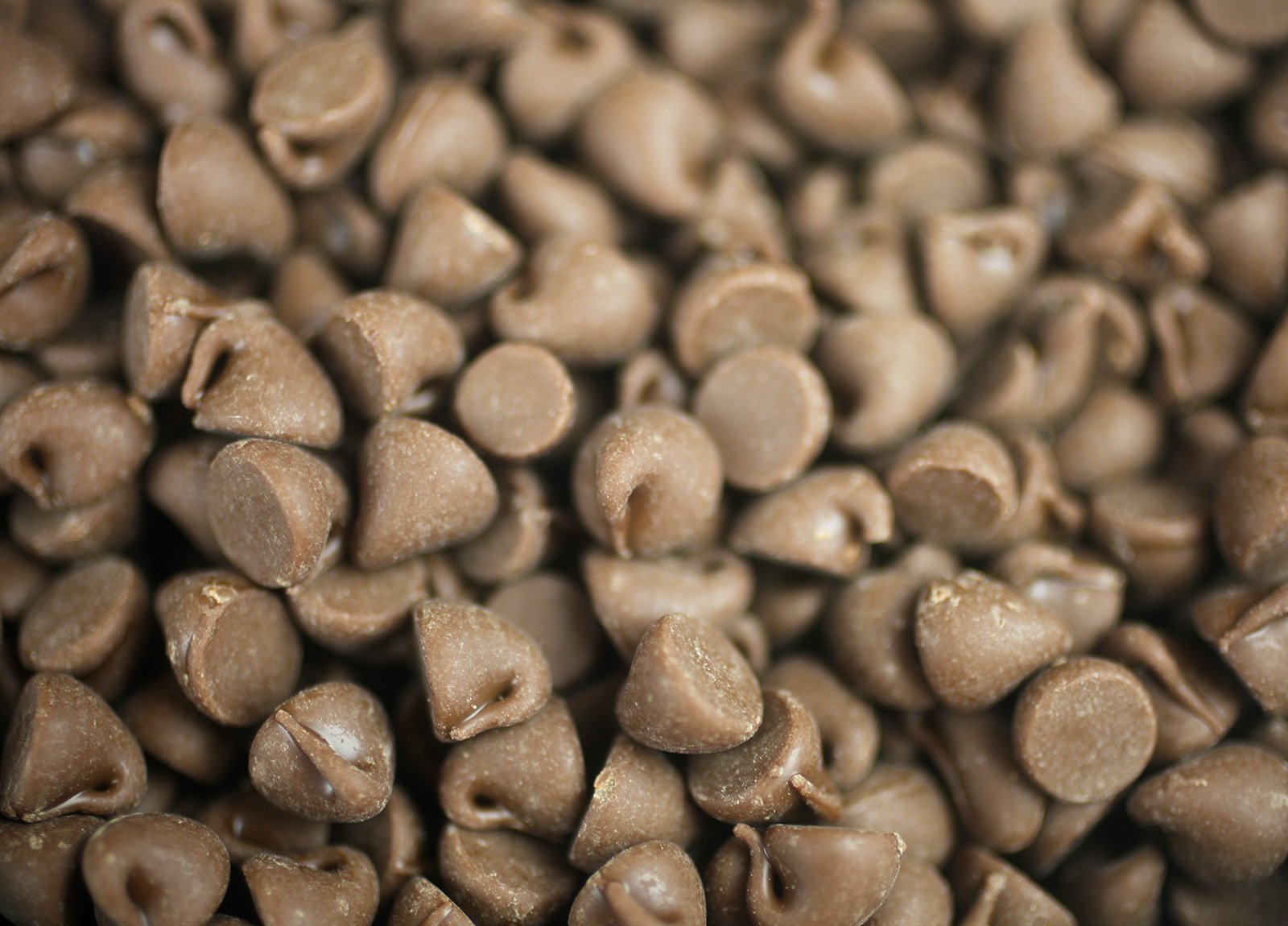 Now, I usually go semisweet or dark chocolate, but these big boys are all milk chocolate to pair with the truffles.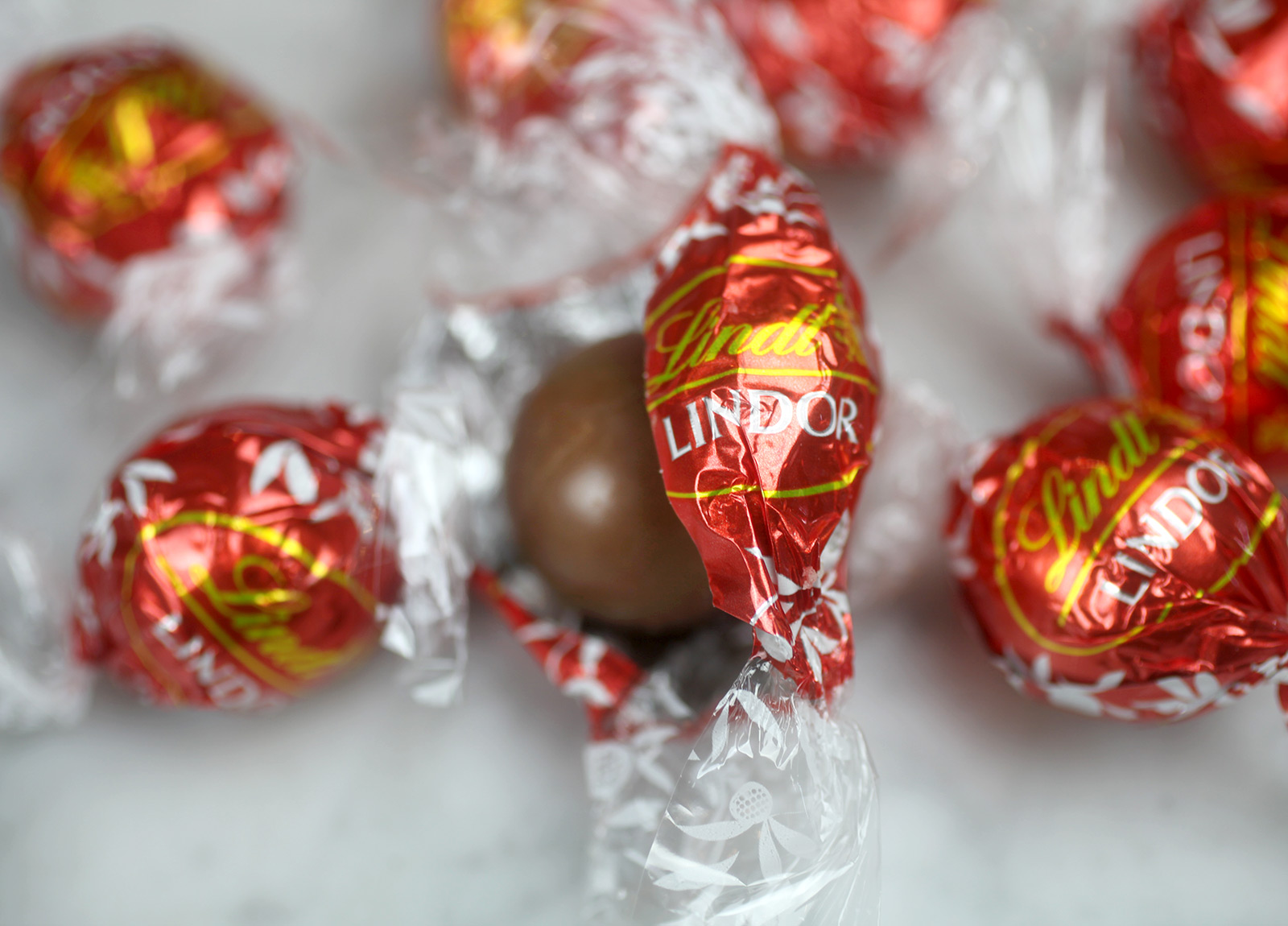 Lindor Milk Chocolate Truffles by Lindt that is. And the stars of this cookie recipe.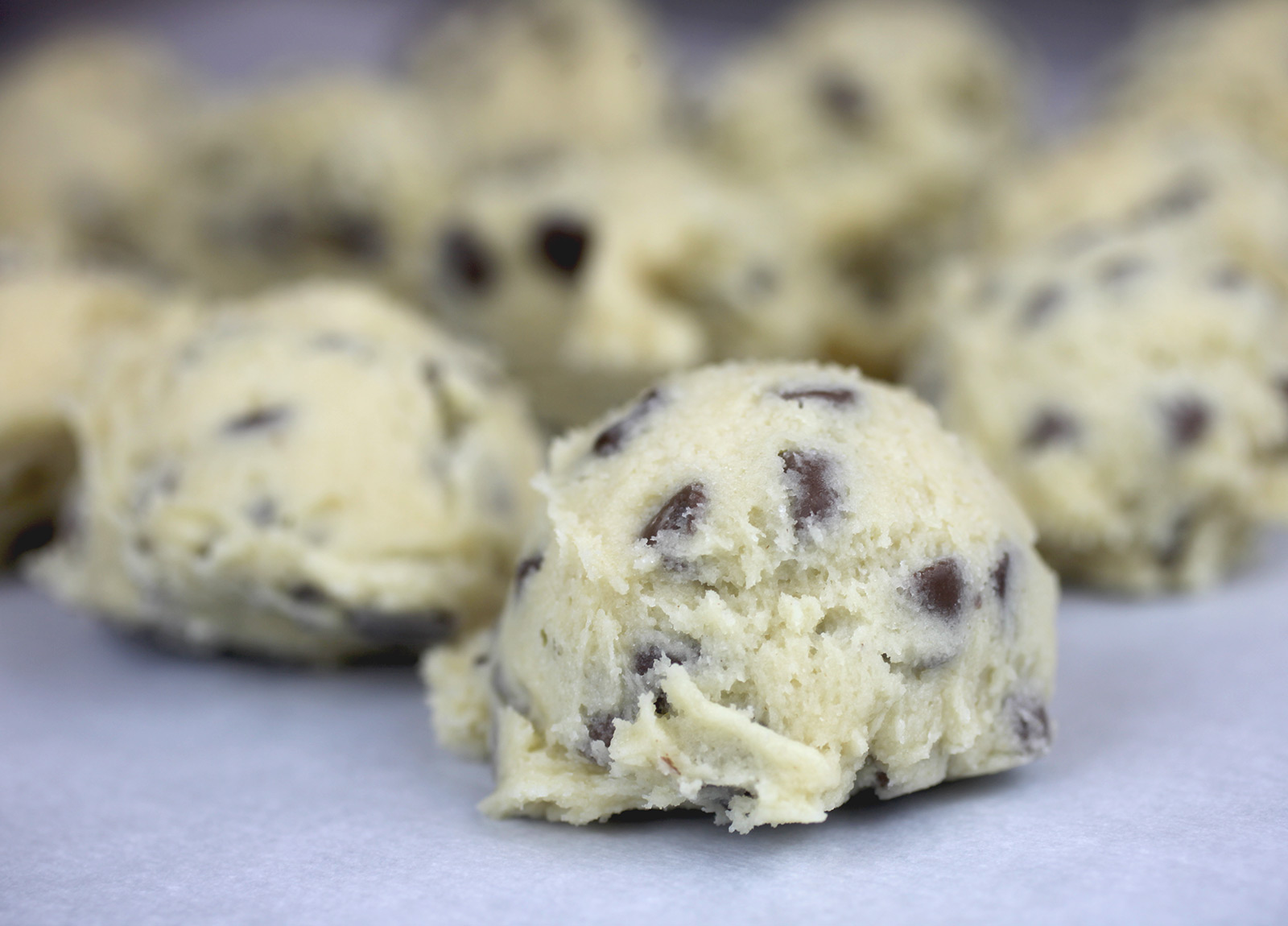 After whipping up the dough, divide into a dozen scoops for jumbo cookies.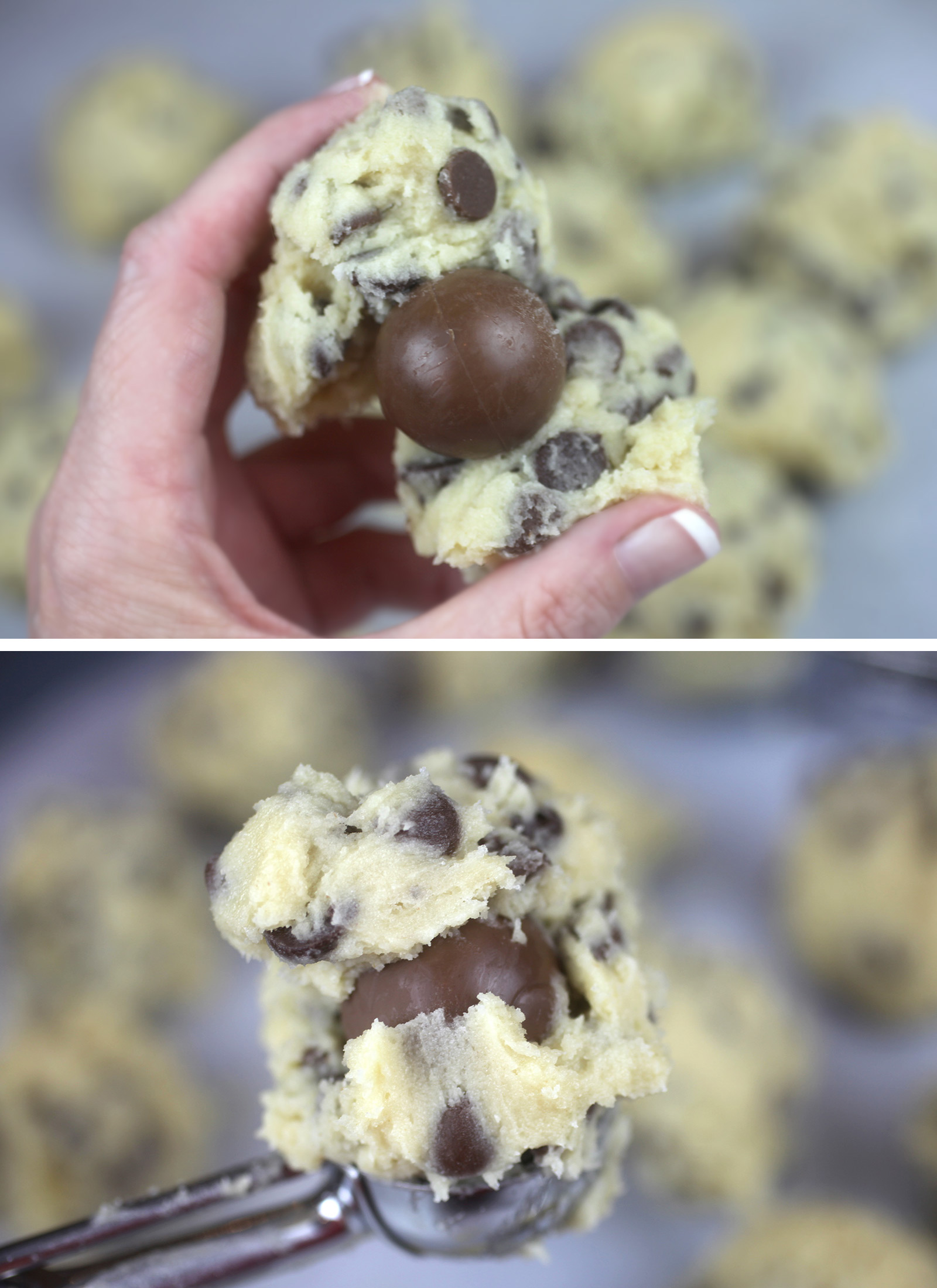 Then stuff those truffles inside. You can either shape the dough around the truffle or you can use a scoop to help shape them and keep some of the cookie dough off your fingers.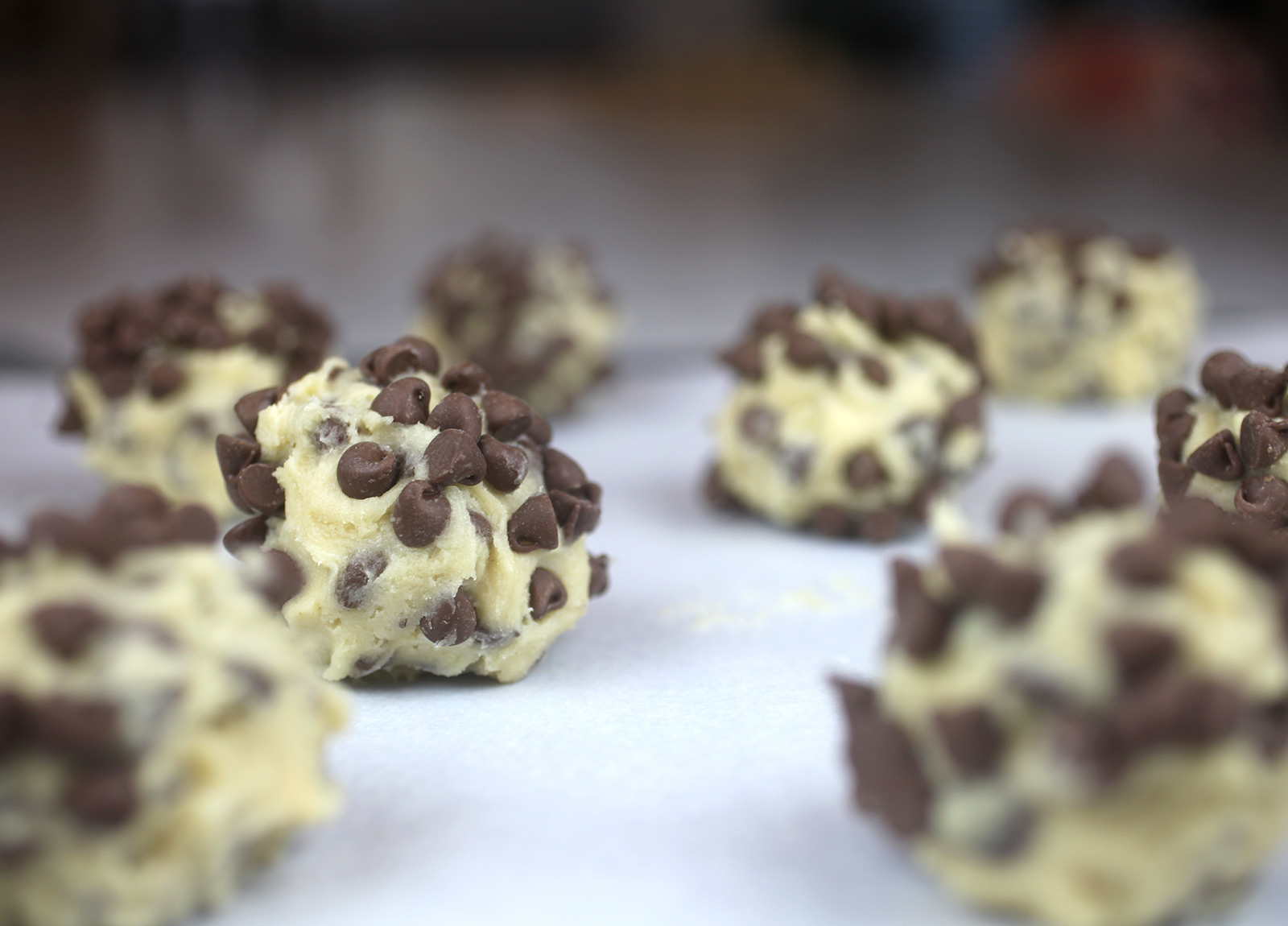 Once the truffles are hidden inside, press more milk chocolate morsels on the top of the cookie dough balls before baking.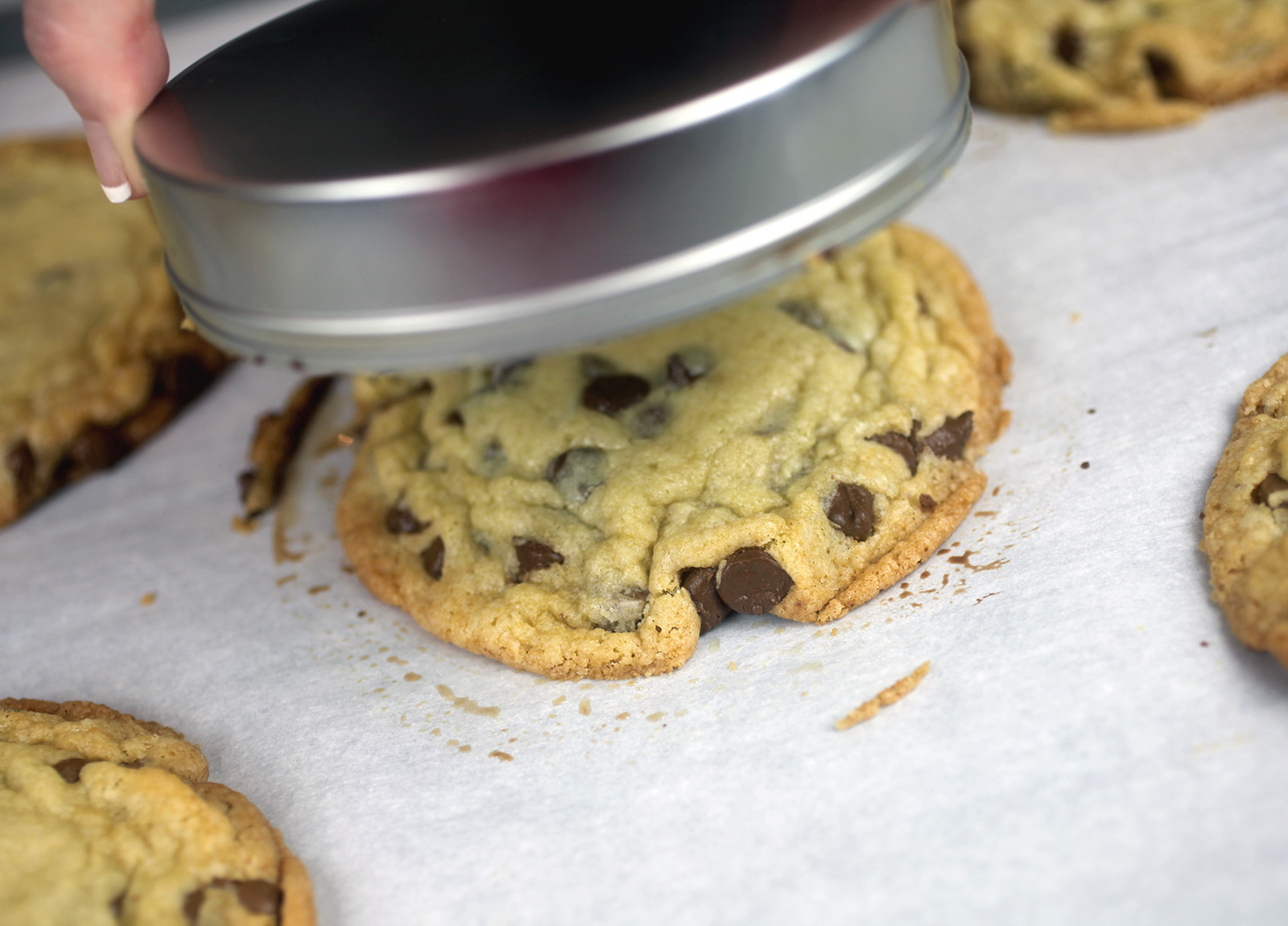 These bake up pretty big and if they spread more than your liking, just use a large cutter/circle (about 4-5 inches) to help shape the cookies right when you take them out of the oven and while they are still hot. Coerce the cutter over the cookie and give it a little swirl. When the cookie cools, it will settle into a nice round shape.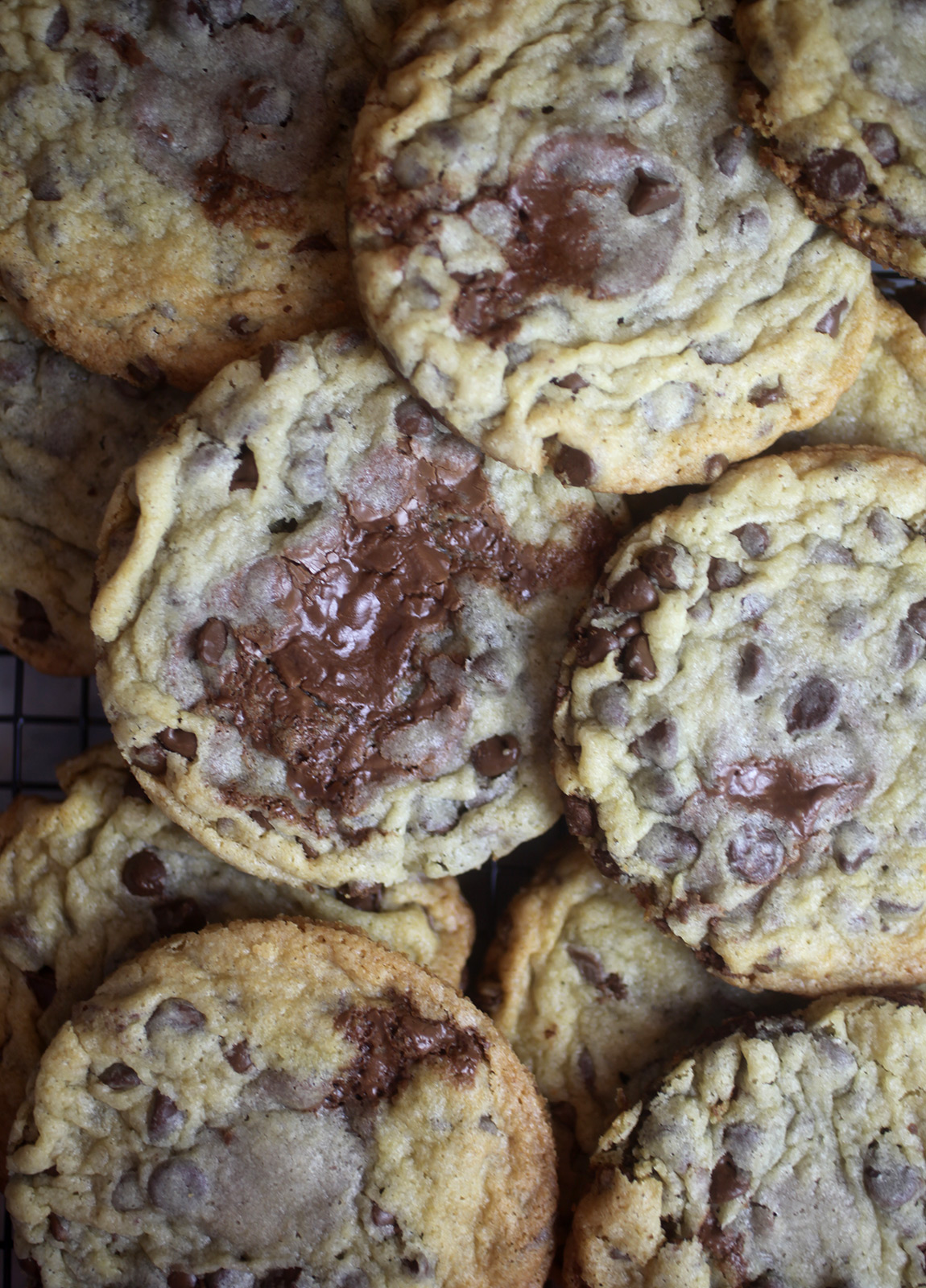 Nice and round. : )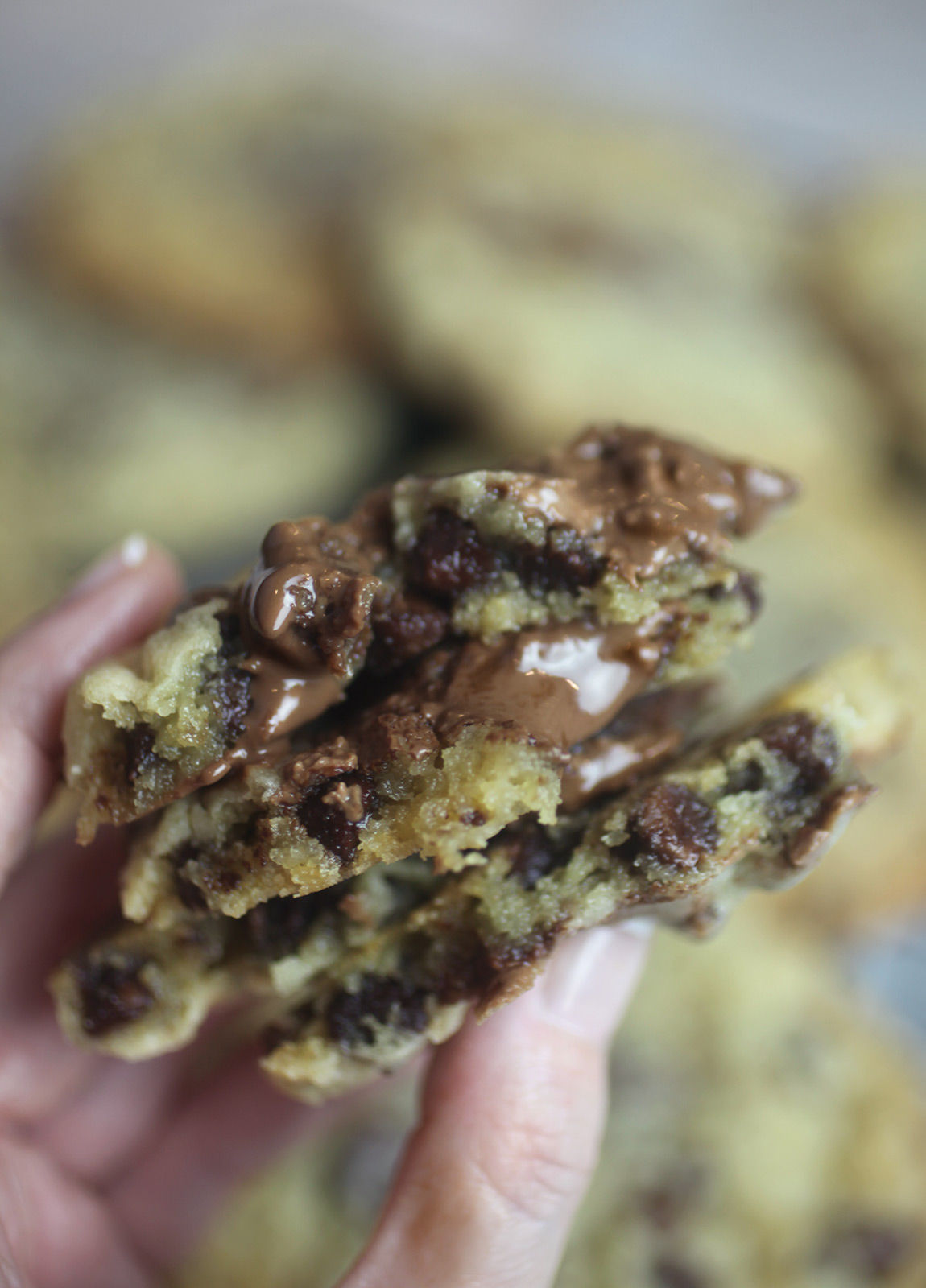 Enjoy these while they are warm for a smooth and creamy, melty, milk chocolate middle.
Yummmmmmmmmm!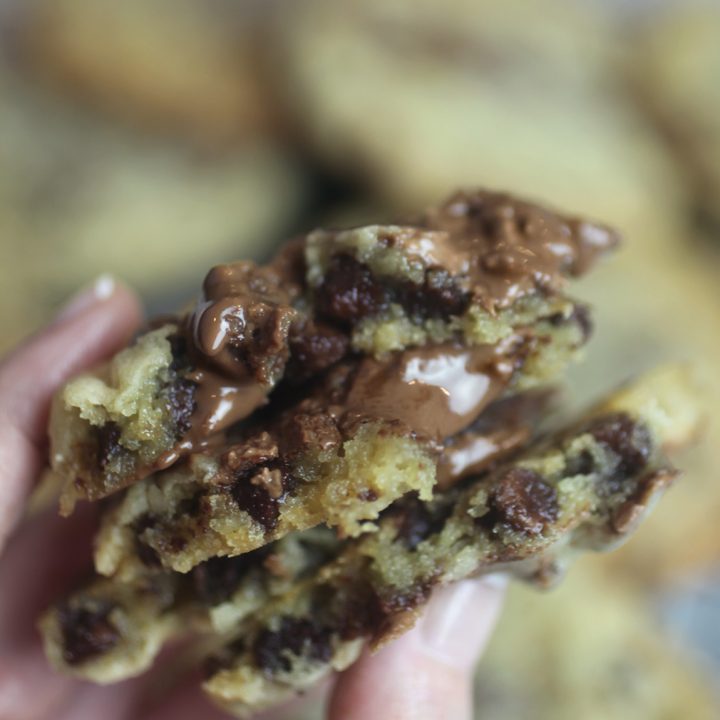 Yield: 12-14 jumbo cookies
Milk Chocolate Chip Truffle Cookies
Additional Time
30 minutes
Total Time
1 hour
1 minute
Ingredients
2-1/4 cups all purpose flour
1 teaspoon baking soda
1/2 teaspoon salt
1 cup unsalted butter, room temperature
1 cup granulated sugar
1/2 cup brown sugar, packed
2 eggs
1 teaspoon vanilla
3 cups milk chocolate morsels, divided
12-14 milk chocolate Lindor truffles
Instructions
Whisk flour, baking soda and salt together in a medium bowl with a wire whisk. Set aside.
Cream together butter and both sugars.
Add eggs, one at a time until combined. Add vanilla.
Slowly add in flour mixture until just combined.
Mix in 1-1/2 cups of the milk chocolate morsels until combined, reserving the rest.
Chill dough for 15-20 minutes. Scoop into 12-14 large mounds of dough using a 2-1/2 inch cookie scoop. Break dough apart and place a truffle in the middle of each dough ball. Reshape and seal.
Place remaining morsels in a small bowl and press top and sides of cookie dough balls into the morsels. Place cookie dough balls in the fridge for another 15-20 minutes to chill.
Preheat oven to 350 degrees Fahrenheit and line large 16 X 20 cookie sheet with parchment paper.
Bake in batches - only 4-5 cookies on a baking sheet for 15-18 minutes. More cookies than that and they may start to merge together. Cool cookies.
Notes
Let these large cookies cool completely before lifting or they may separate. Bake cookies on a large rimless cookie sheet and you can slide the parchment onto the counter to let the cookies cool.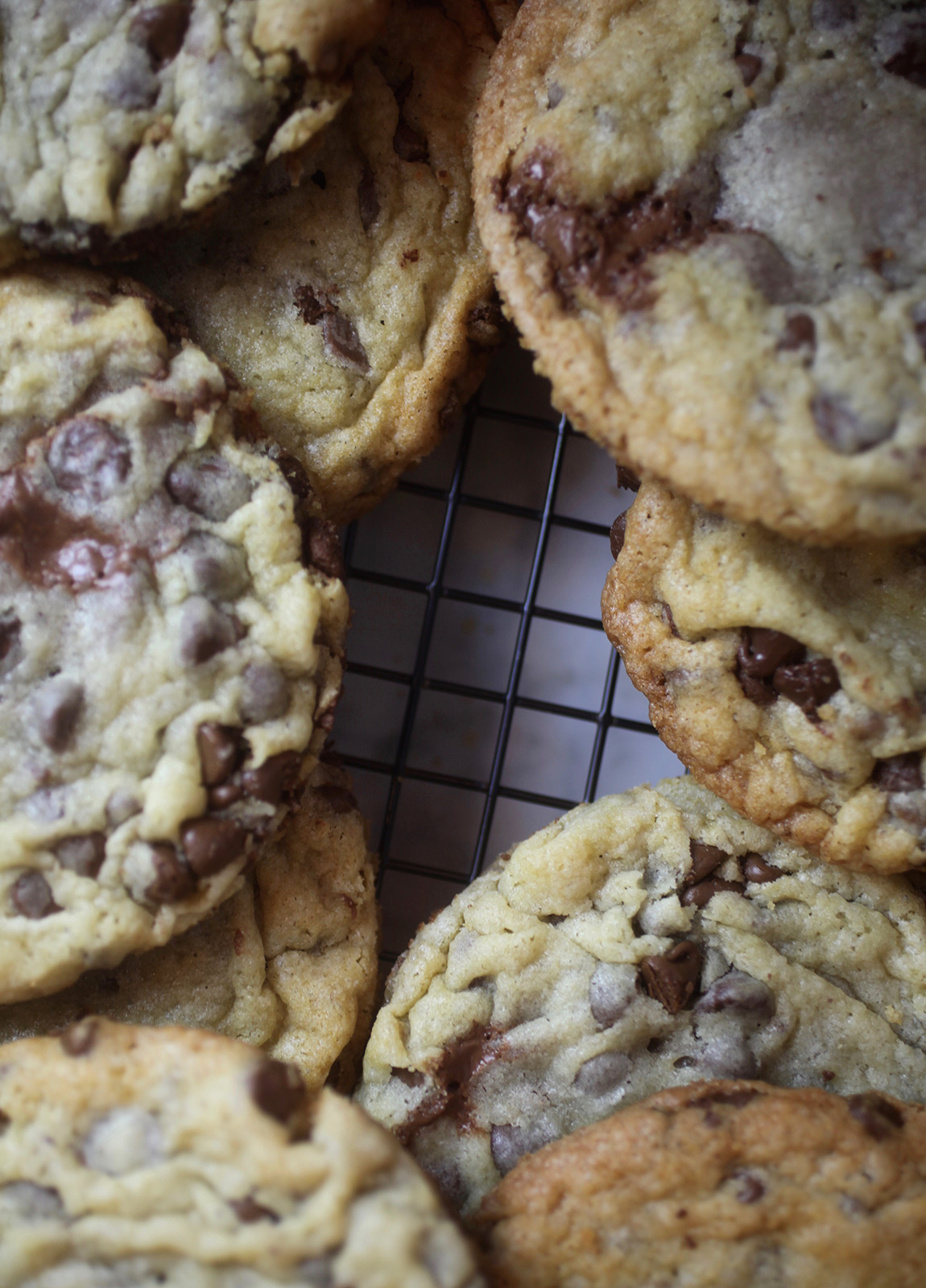 Hope you enjoy!