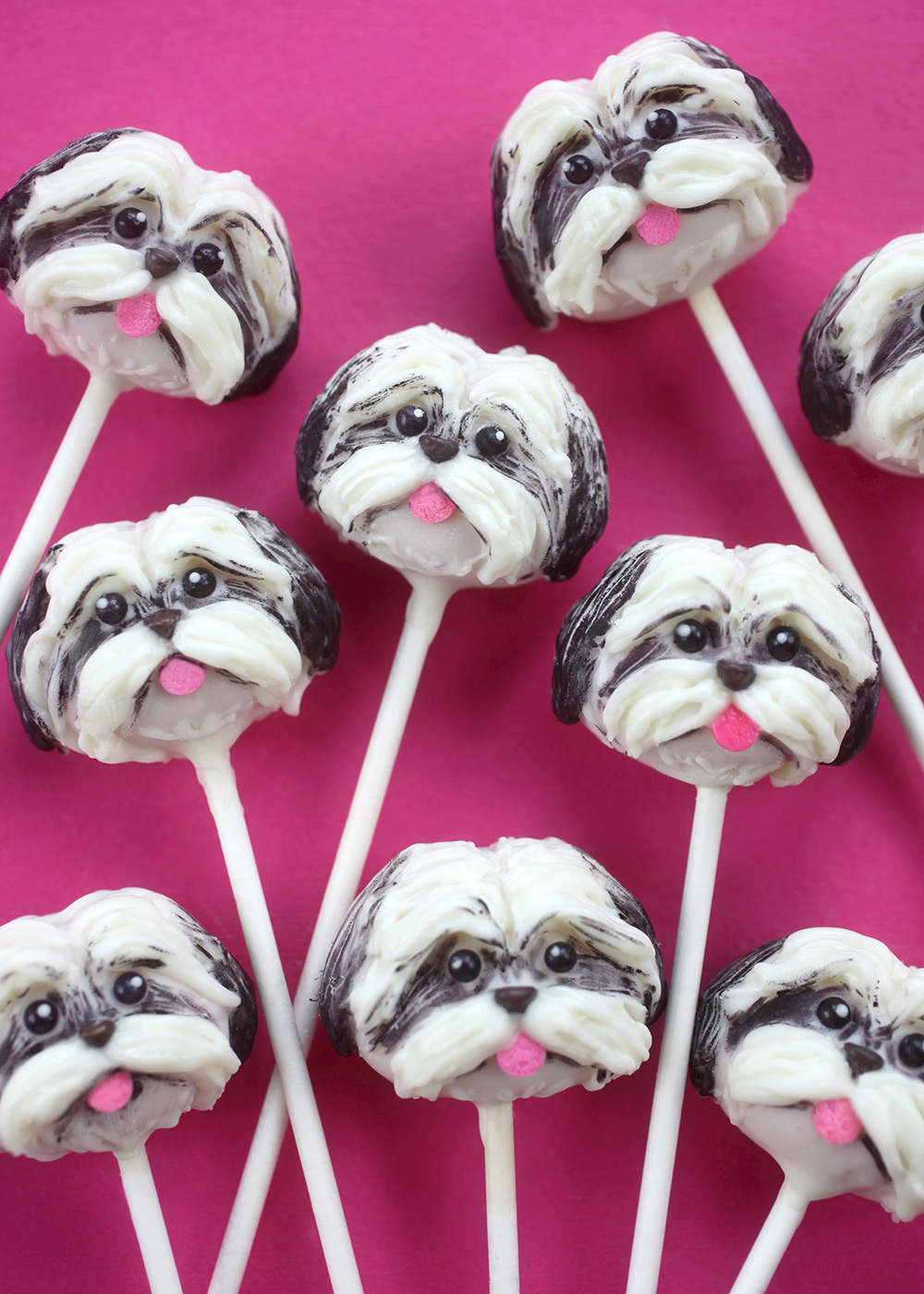 Oh Shih Tzu! How cute are these puppies?! I made these for my mom's birthday this week. She's been wanting me to turn her little puppy pie into a cake pop and I finally attempted them this past weekend. Surprisingly, they ended up being way easier than I thought they would be.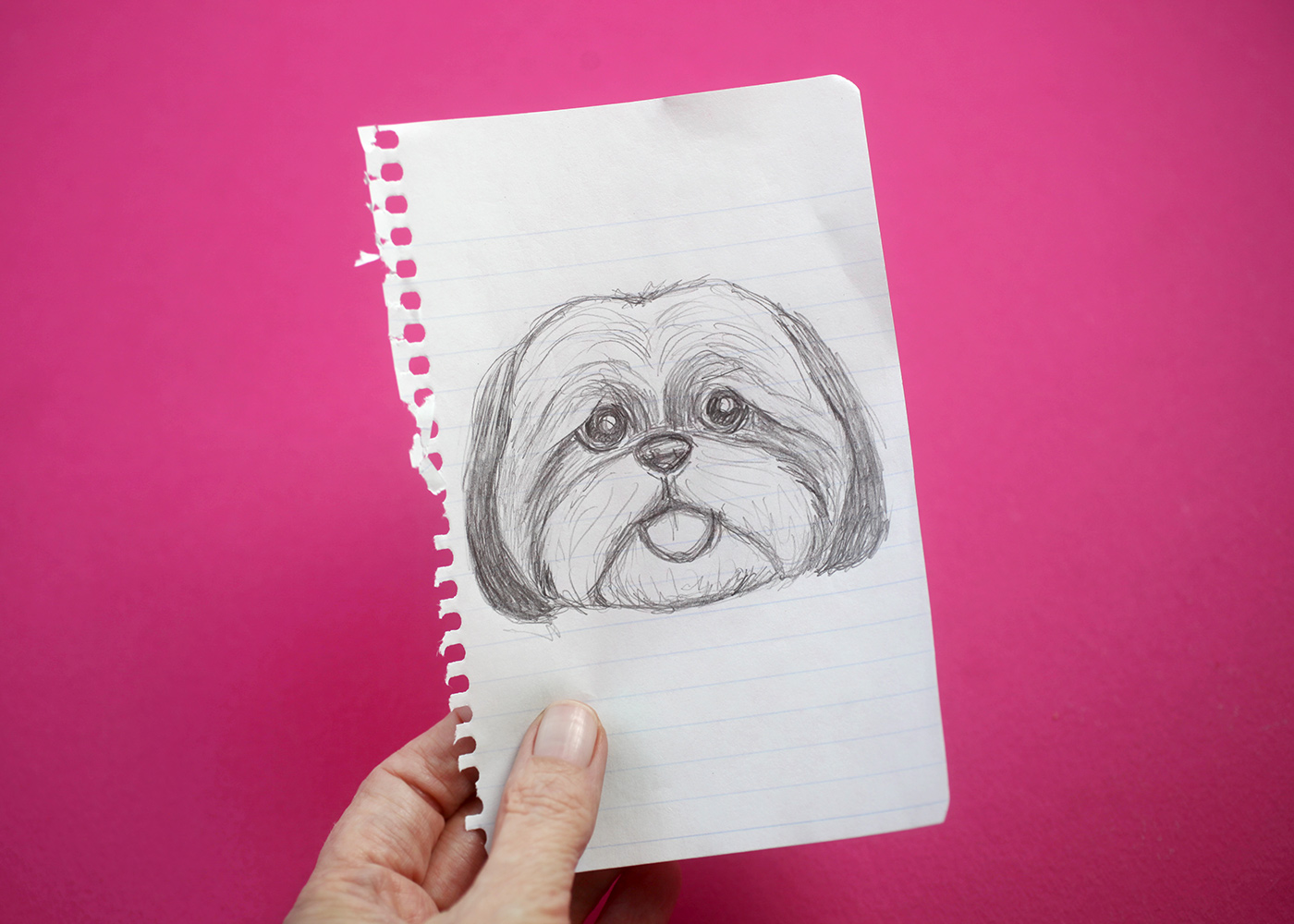 But first I needed reference so I made a quick pencil sketch of the sweet little baby face in question.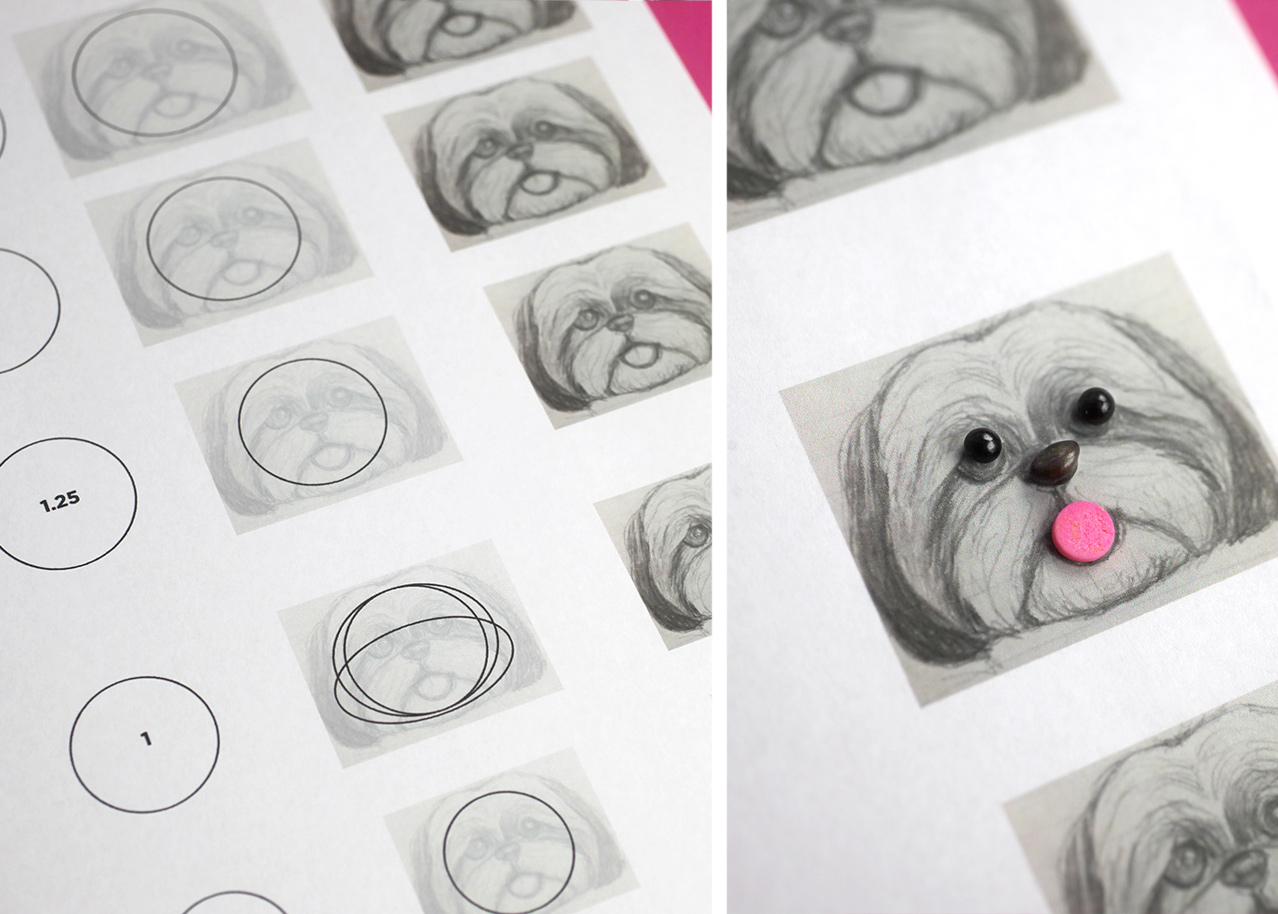 And because I wanted to get as close to her likeness as possible, I worked the sizing out on the computer starting with different size circles. I took a picture of my sketch and emailed to myself to lay over the circles in a graphics program called Indesign. The faces are slightly larger than the circles to allow for the size increase when the round cake balls are dipped in candy coating. Once I had all the sizes, I picked the one that would work best with the sprinkles I had on hand.
In this case, black sugar pearls for eyes, brown rainbow chip sprinkles for noses and pink confetti sprinkles for tongues.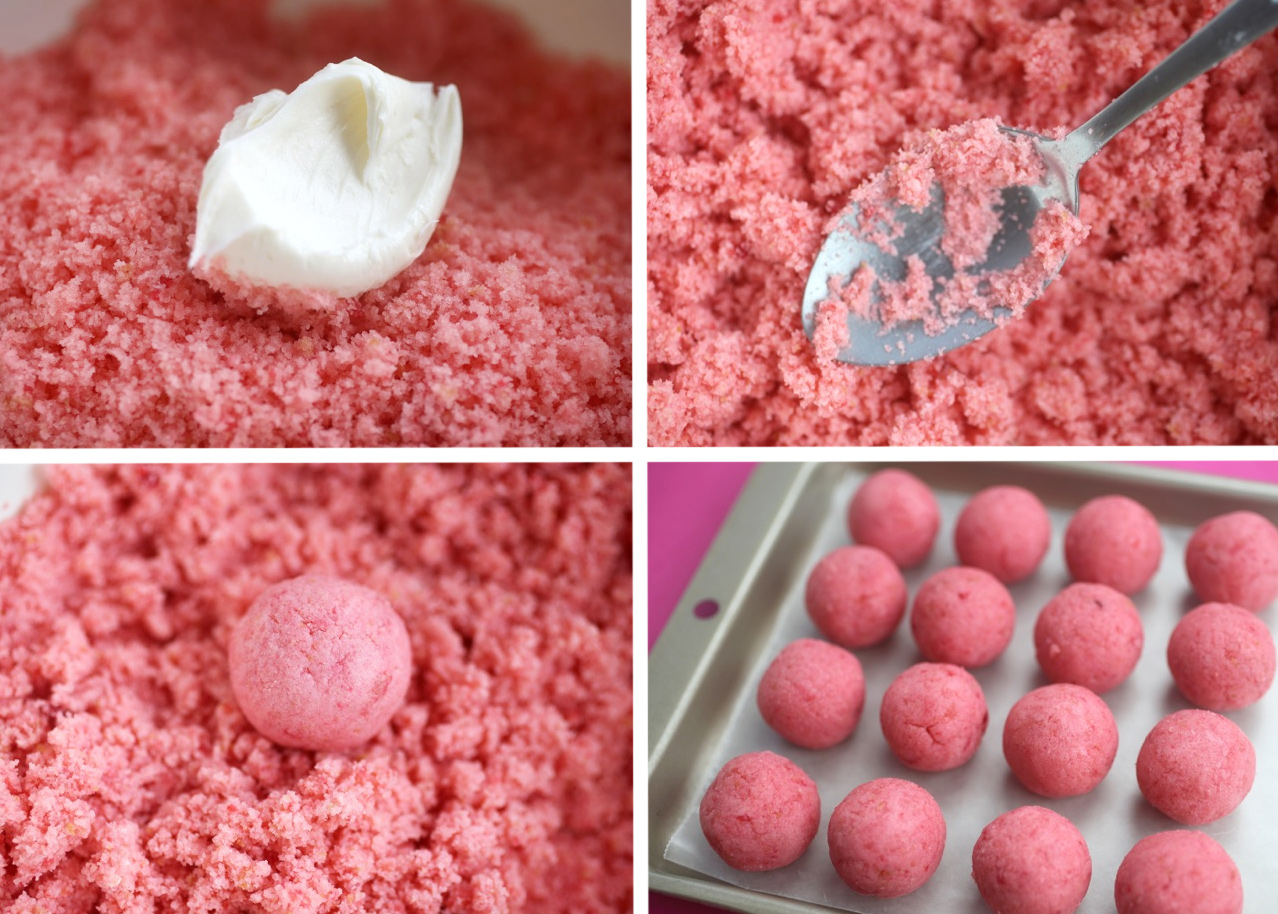 Now to make the cake pops. First mix crumbled cake and frosting together and then roll into balls based on the size you need.