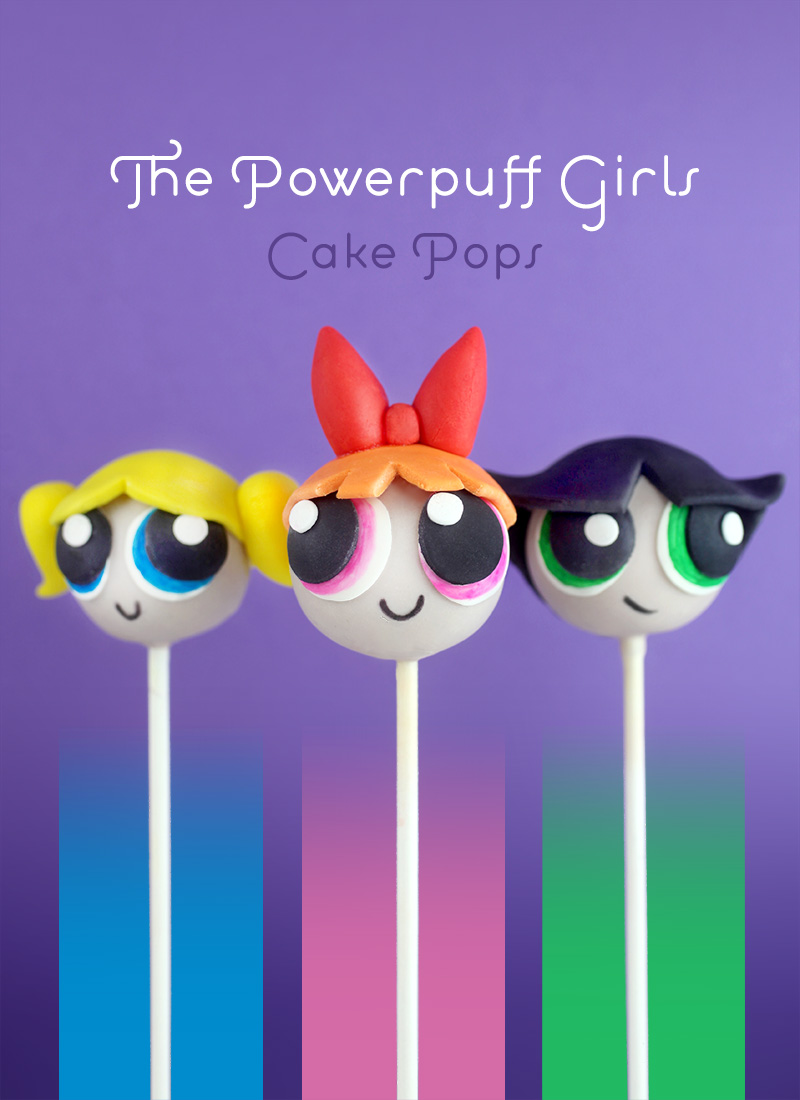 I've partnered with my friends over at Hulu to help share the news that The Powerpuff Girls are now streaming only on Hulu. That's right, forever fans and new ones too can watch the full classic animated series all in one place. Did you know the show first aired in 1998. It's hard to believe it's been almost twenty years since these three sugar-coated heroes started fighting crime and saving the world before bedtime, but their message of girl power is just as important now as ever.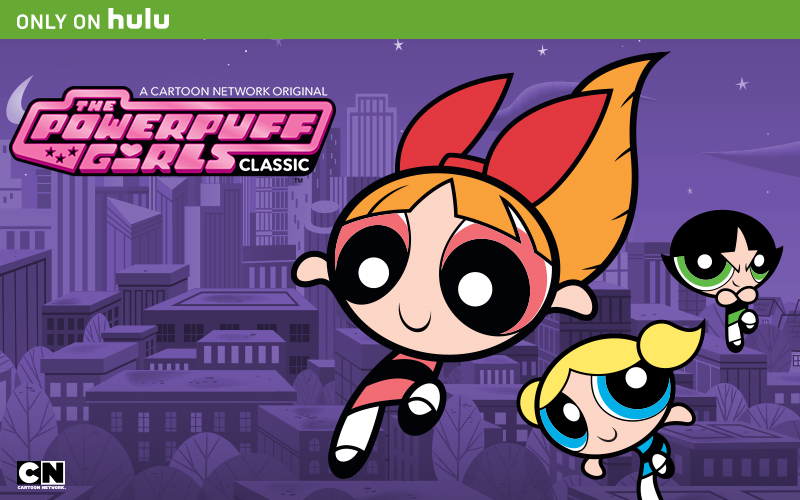 Who's ready to make some cake pops with POW-factor…
Let's get going.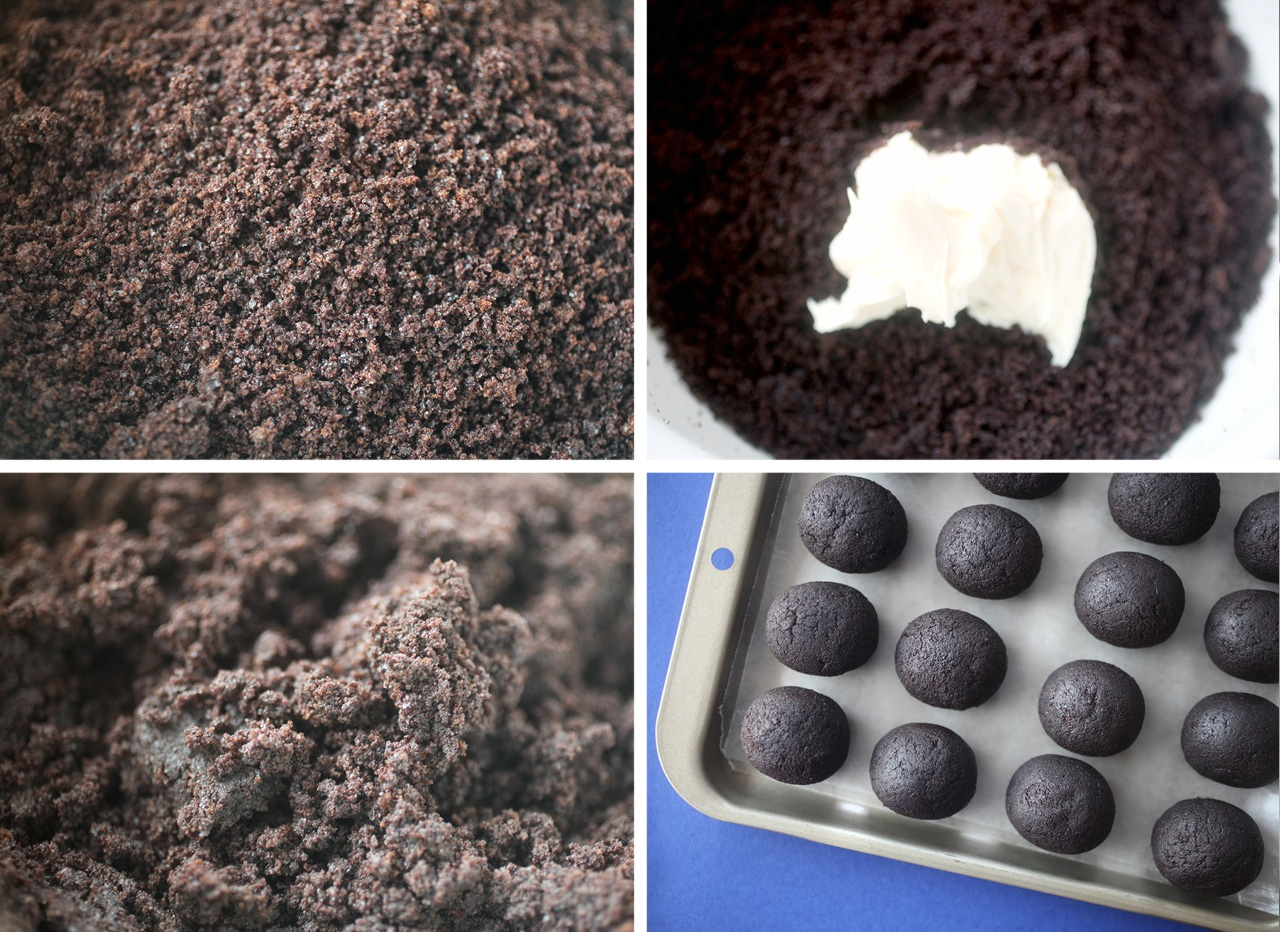 First things first… make some cake pops (crumbled cake mixed with frosting) and shape them into ovals instead of circles. Here are my basic cake pop instructions if you haven't made them before.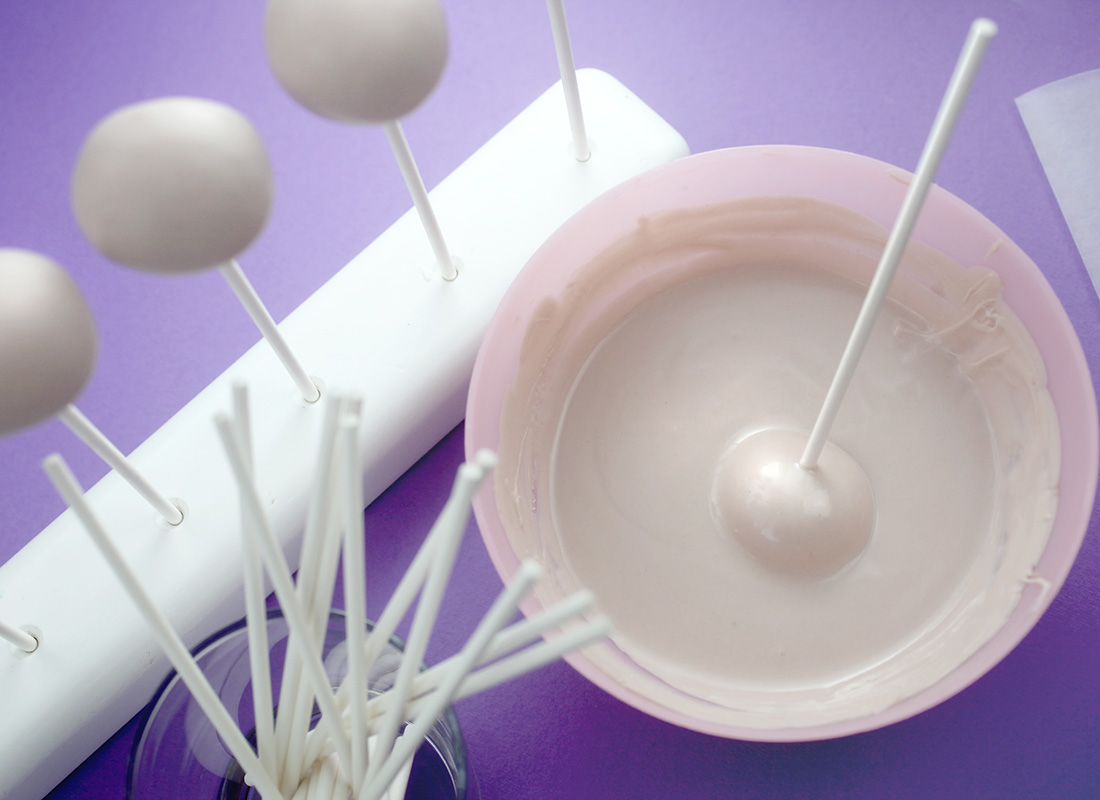 Dip the cake pops into melted candy coating. For a fleshy color, you can melt vanilla coating with a little bit of chocolate and pink candy coating. Add the colors a little at a time until you get the shade you want. Go ahead and dip all the oval-shaped pops and let them dry completely.
Now the fun part… turning them into these cuties.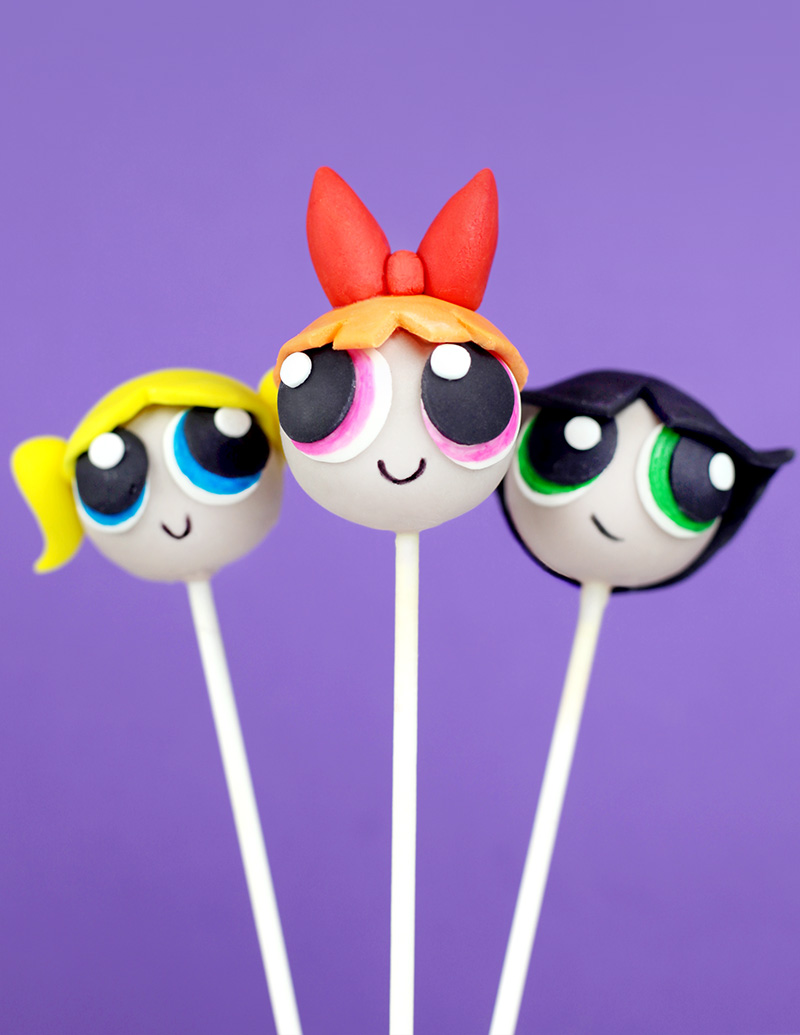 Sugar, spice and everything nice!