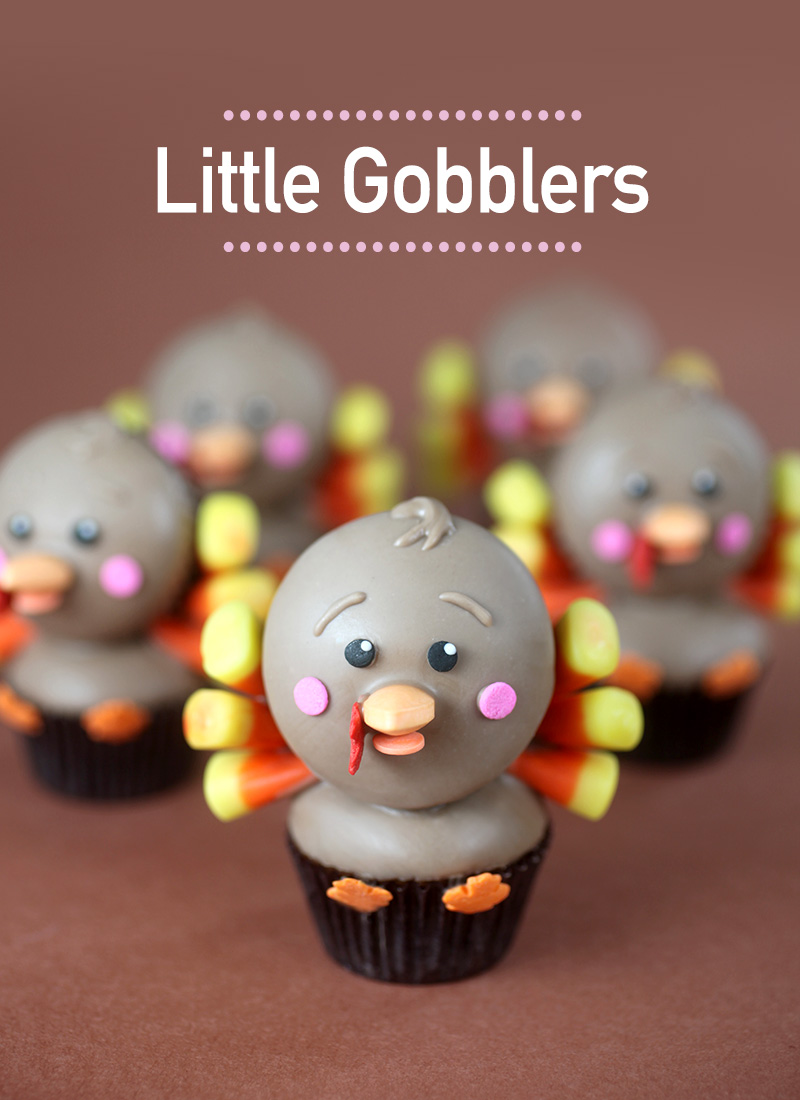 How cute are these tiny turkeys for Thanksgiving? They're two-bite mini cupcakes dipped in candy coating and a fun treat to decorate for fall.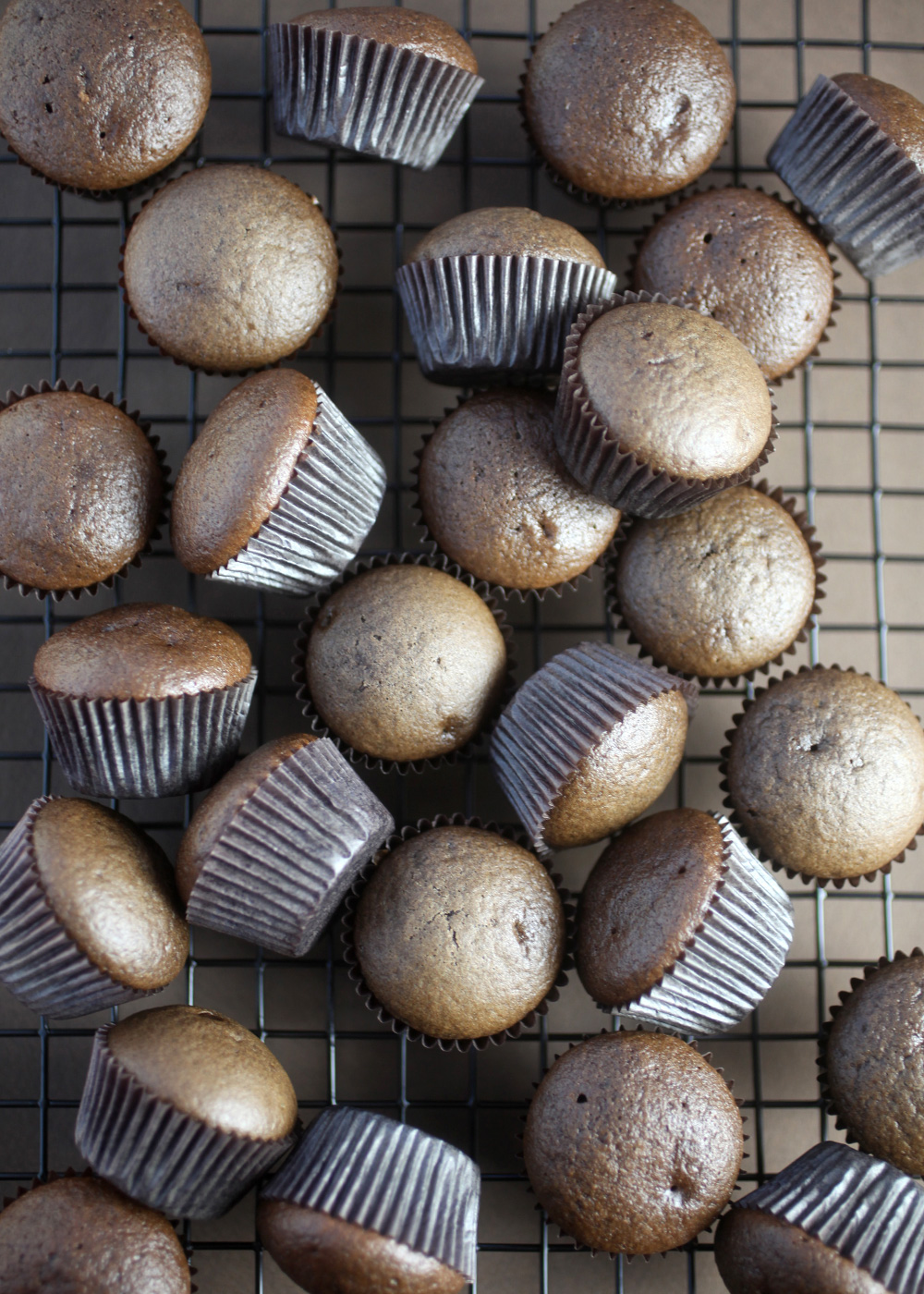 You can use this recipe to make 48 mini chocolate cupcakes. You'll need two cupcakes for each little turkey.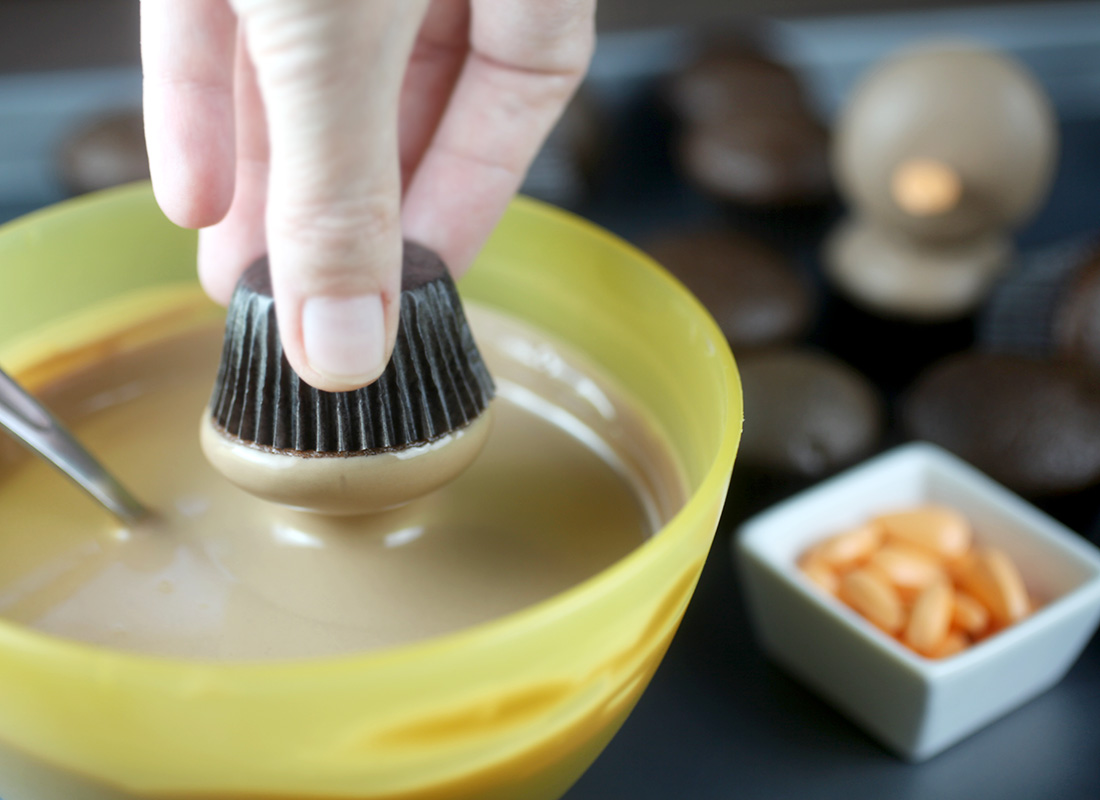 To get started decorating, dip a mini cupcake in melted chocolate candy coating. (Note: I lightened the chocolate by adding some white and yellow candy wafers, but you can just leave them dark brown also.)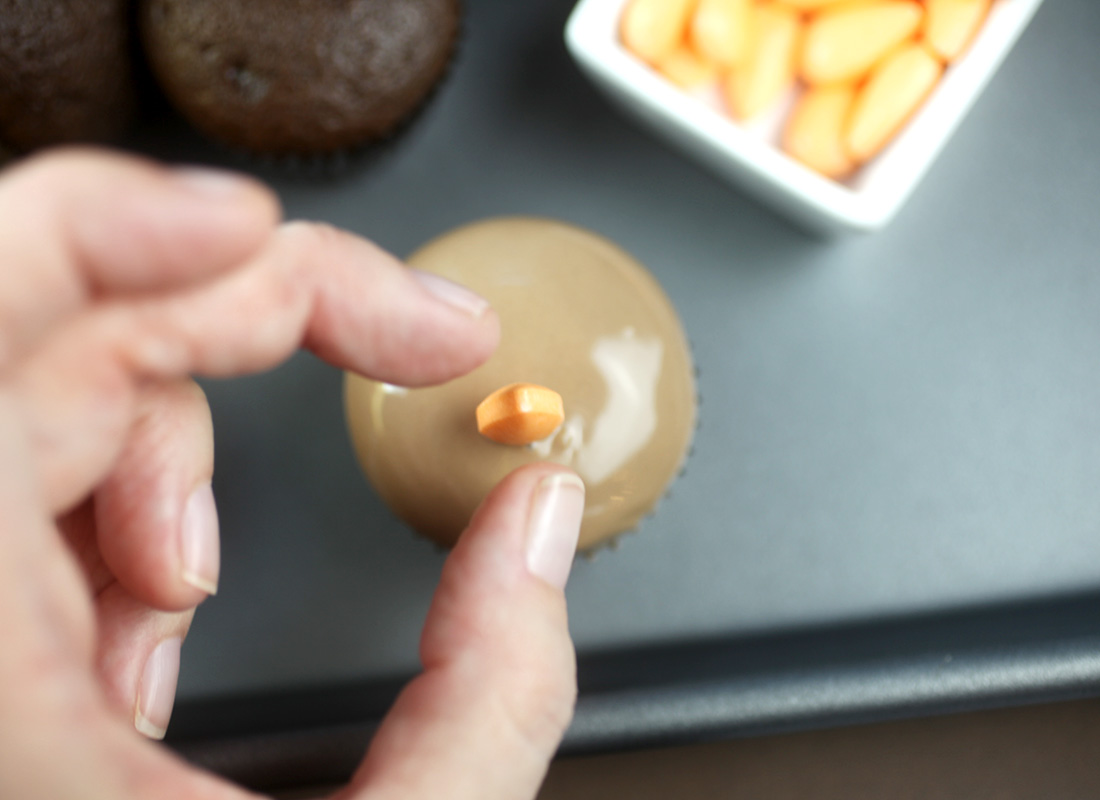 While the coating is still wet, place an orange candy in position for a beak.