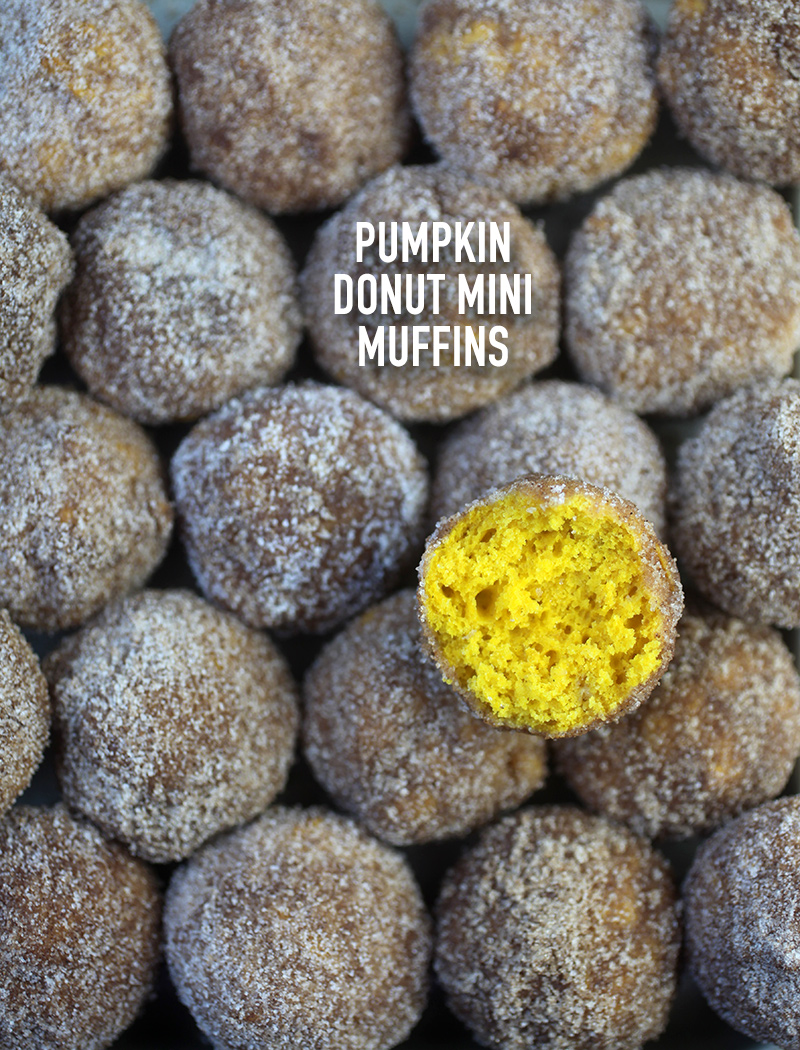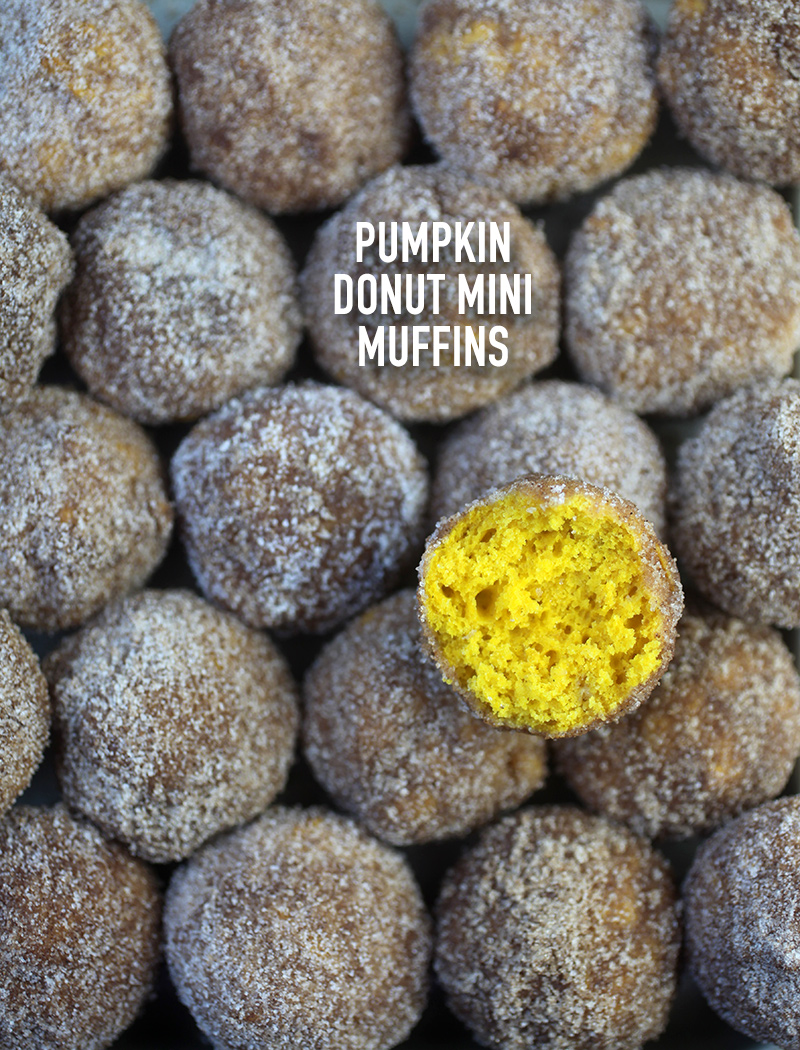 It's starting to get cooler outside (yay!). If you're ready to begin the baking season, then I think you'll fall for these divine mini muffins. I did!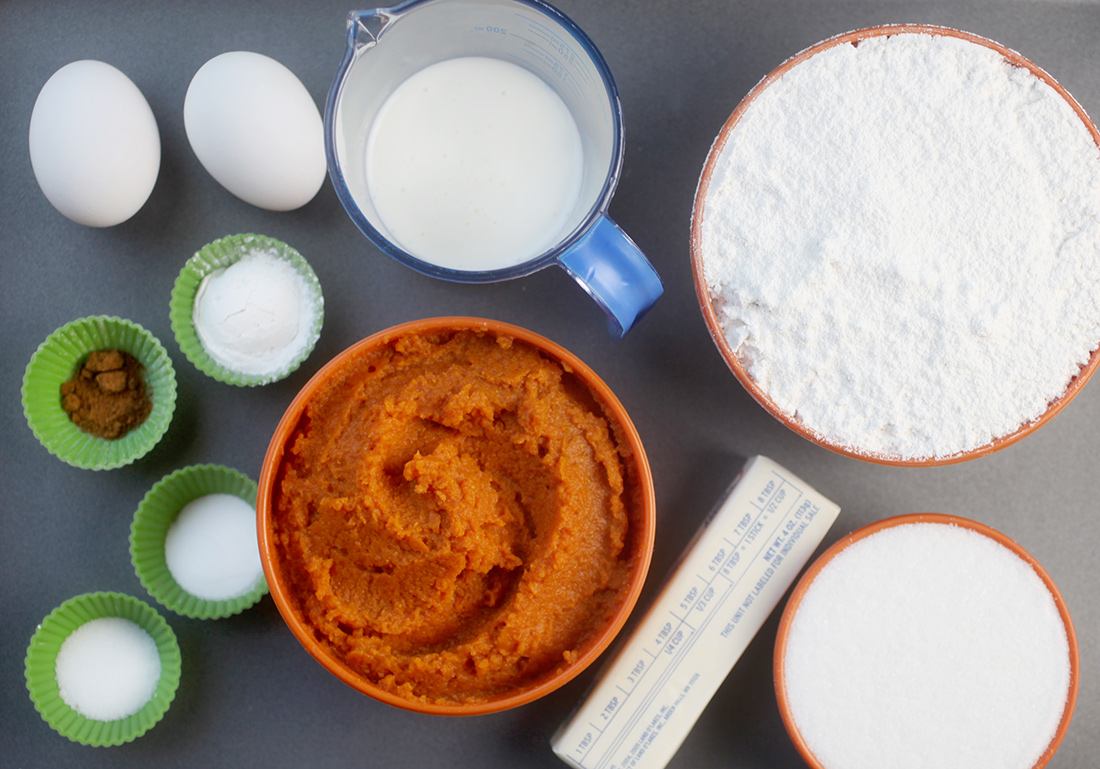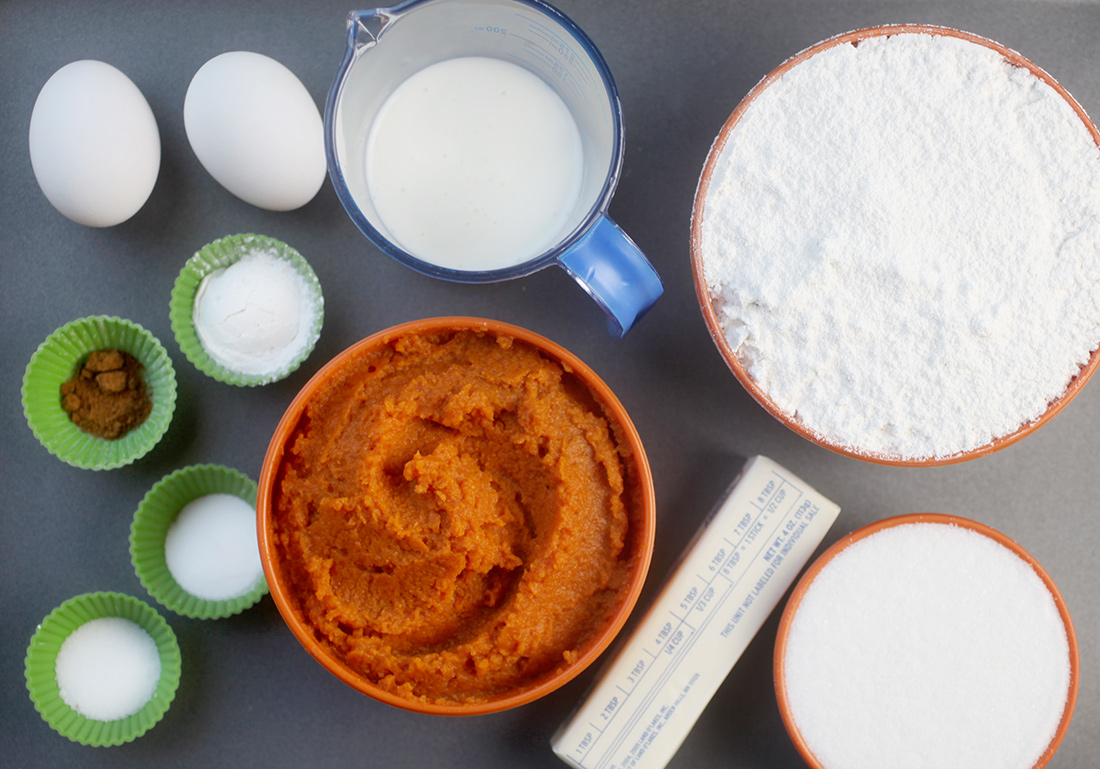 Mini muffins packed with pumpkin, that is.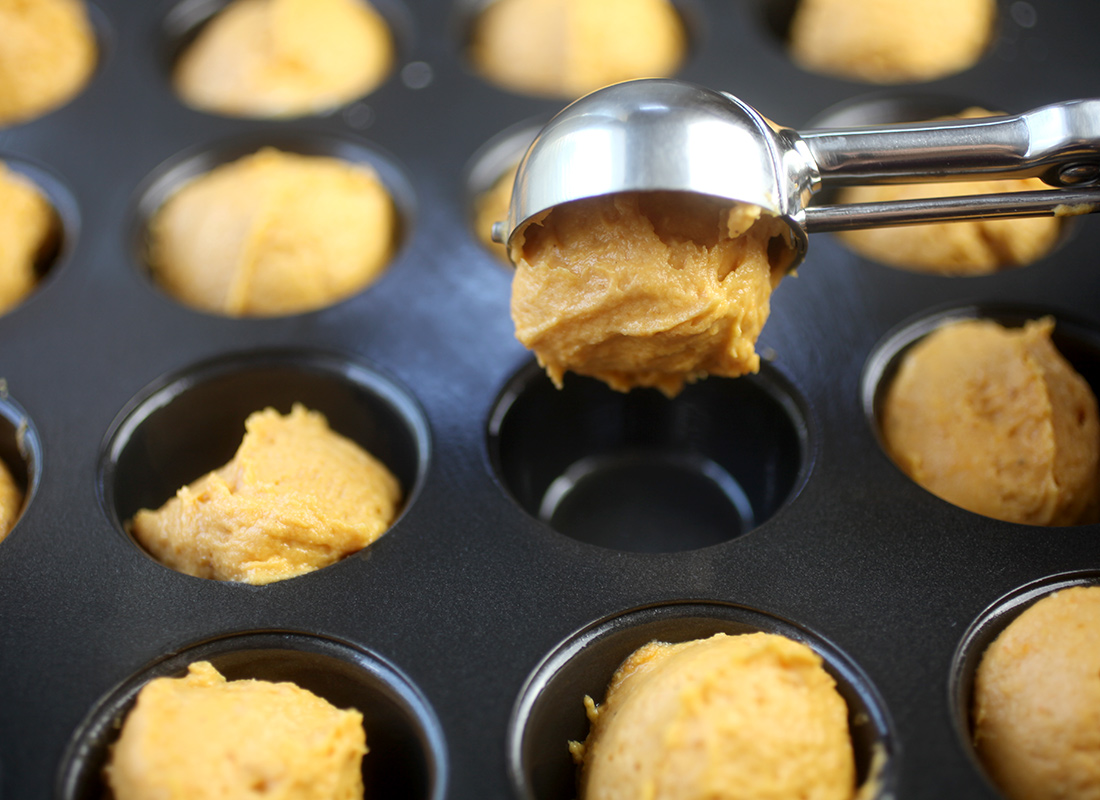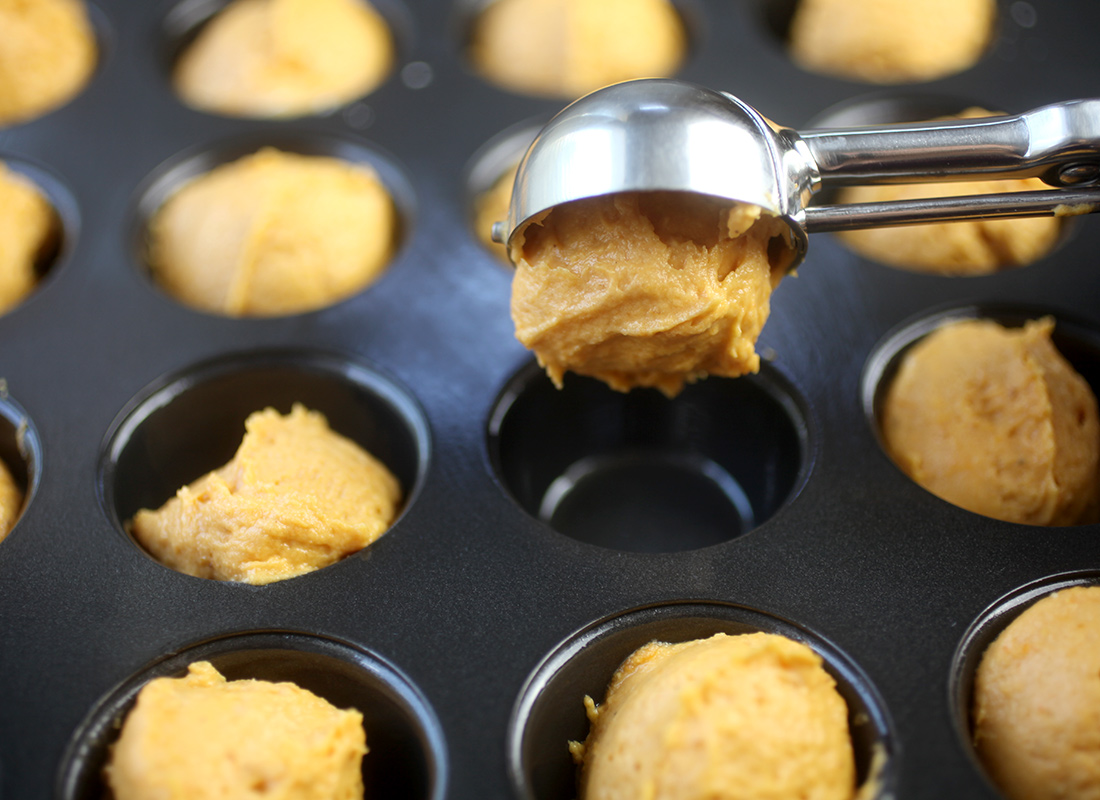 I don't bake with pumpkin very often, but I think I should more often.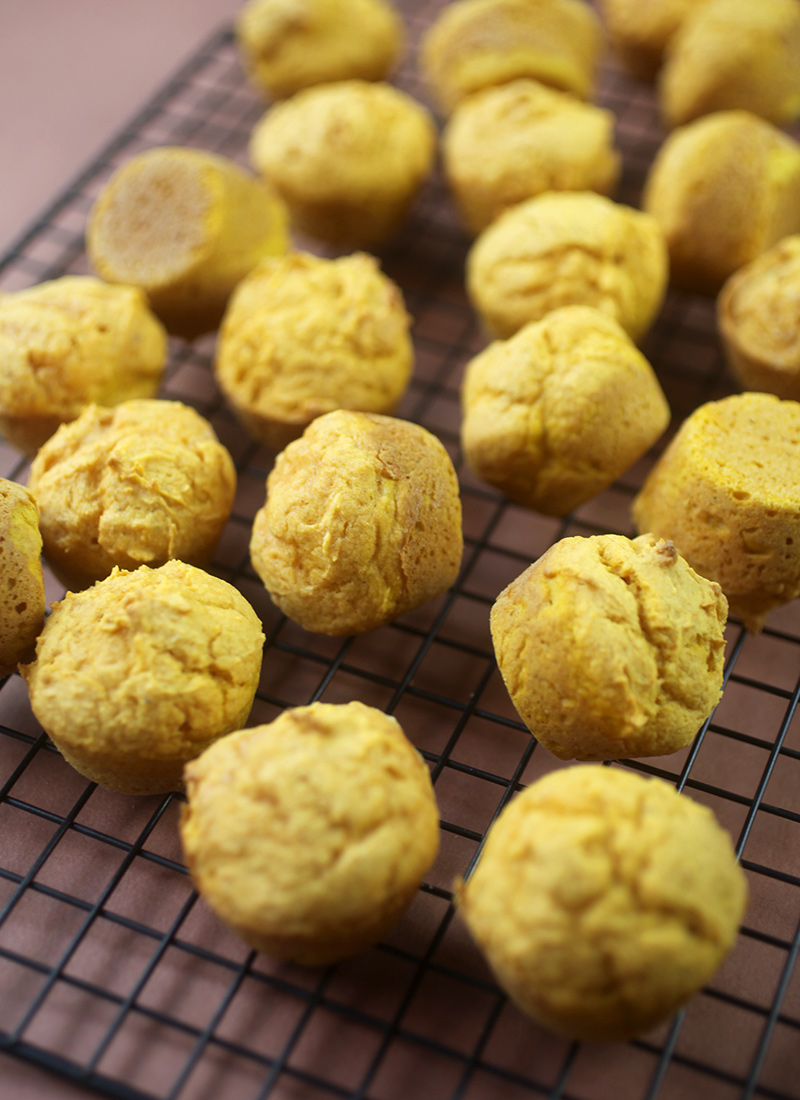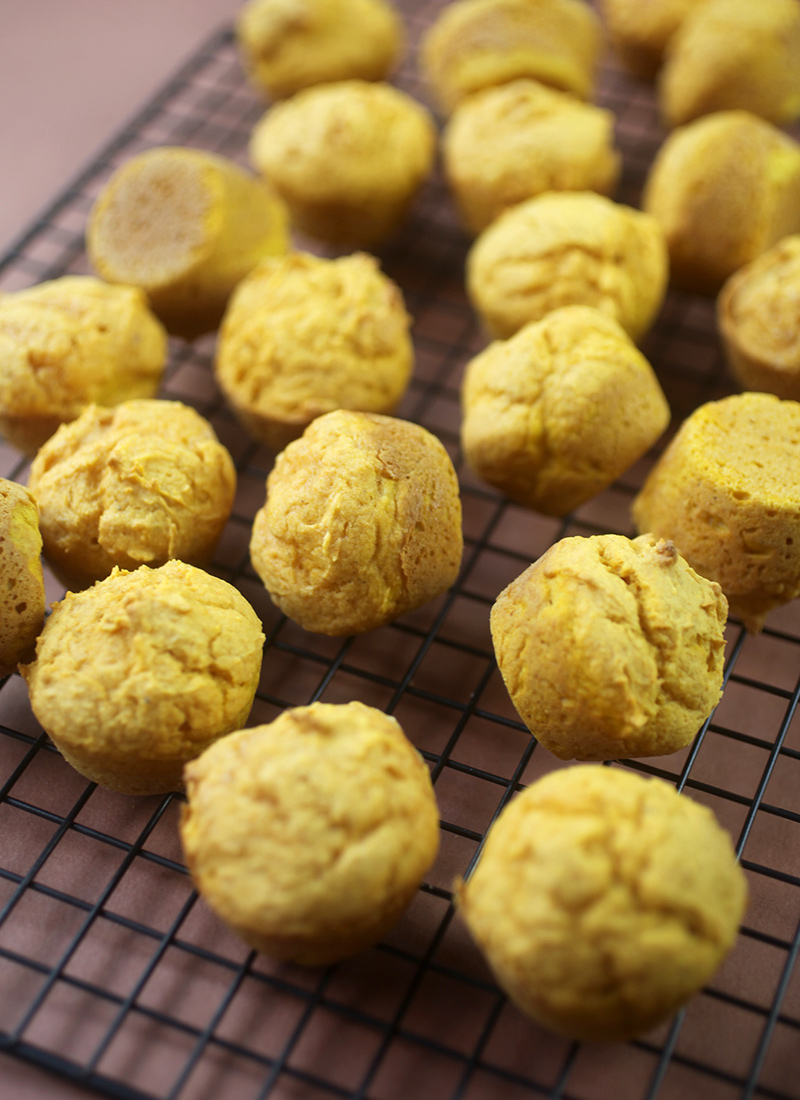 These little guys don't look all that cute like this, but dunk them in butter and cover them in cinnamon sugar… they'll look like donut holes. And taste dangerously delicious.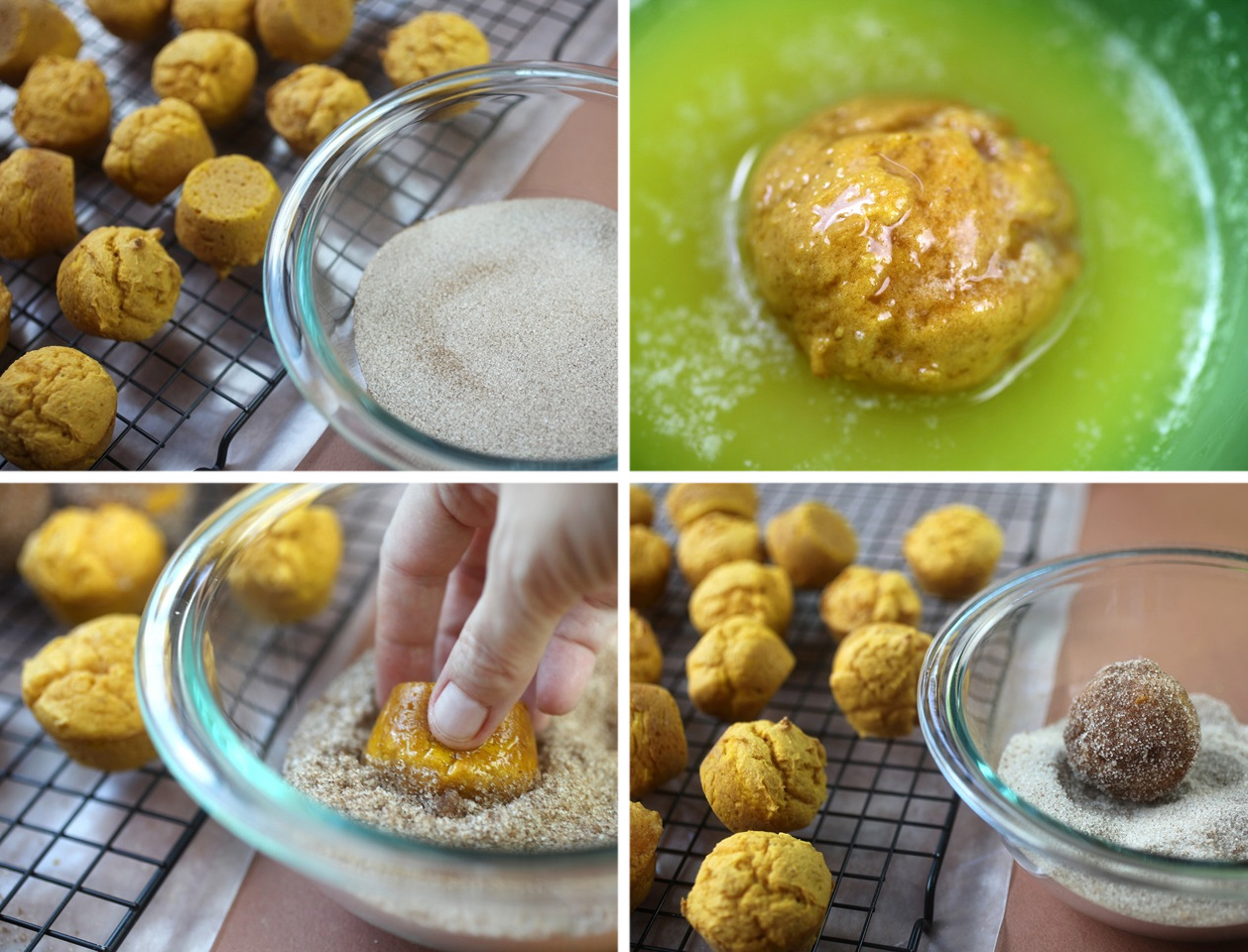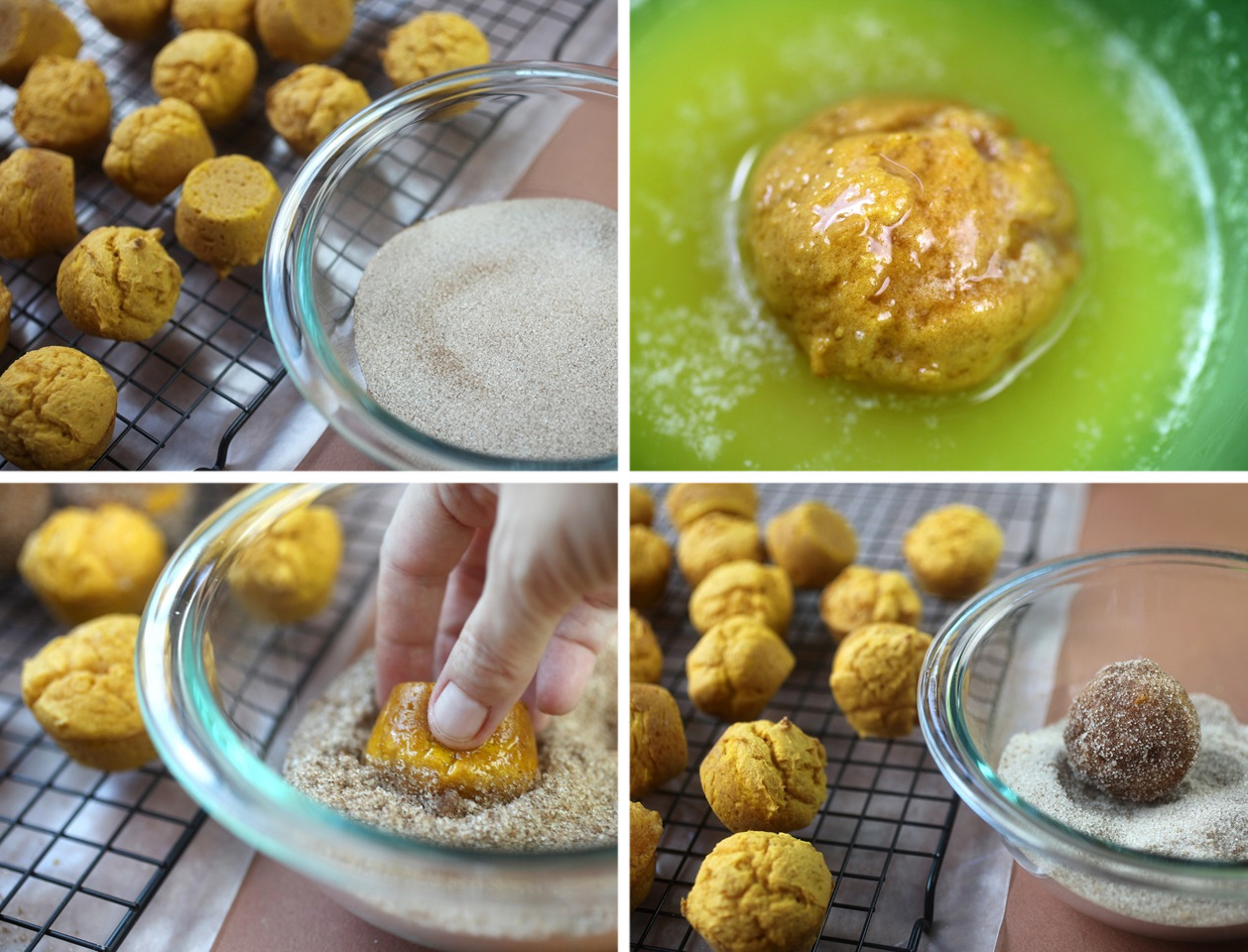 The process get's a little messy so you'll want to wash your hands several times along the way and reheat your butter if it starts to thicken, but oh my. Worth every minute.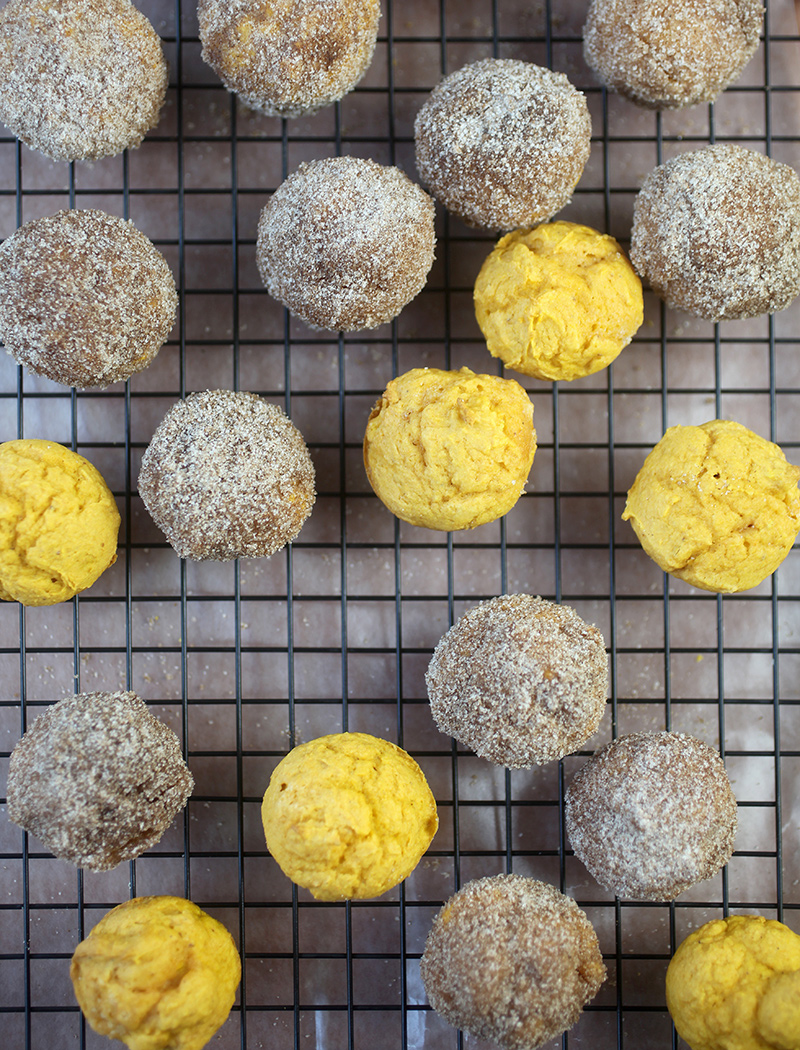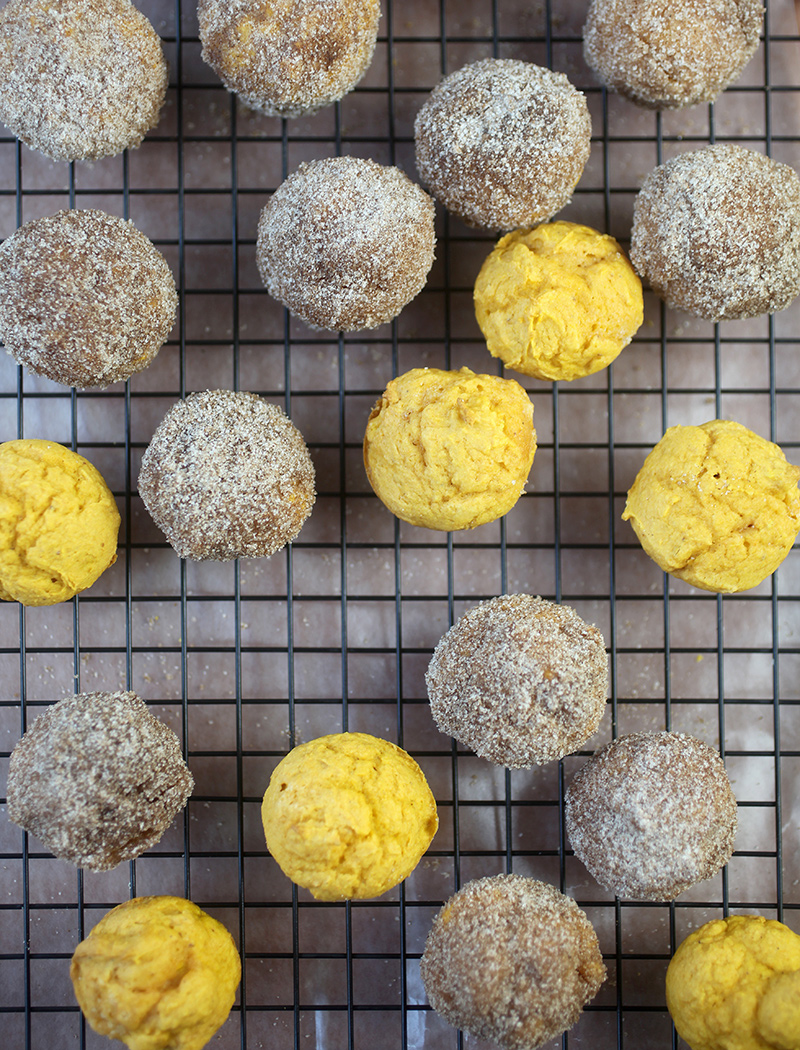 And look what a difference!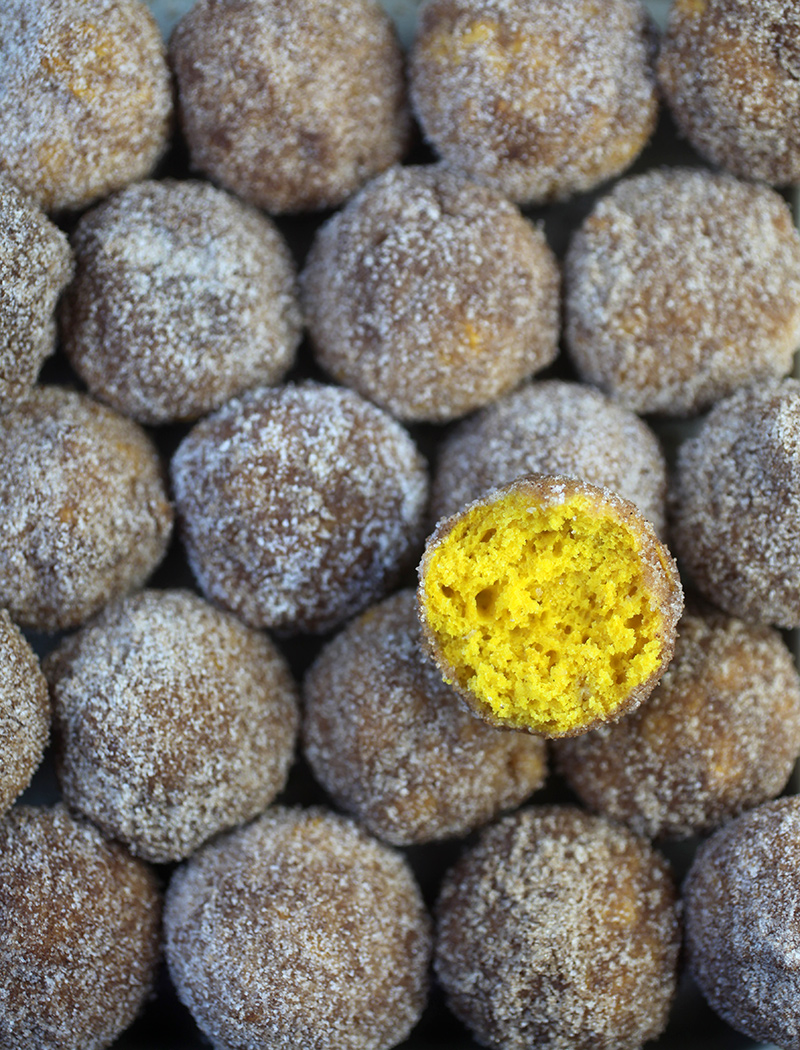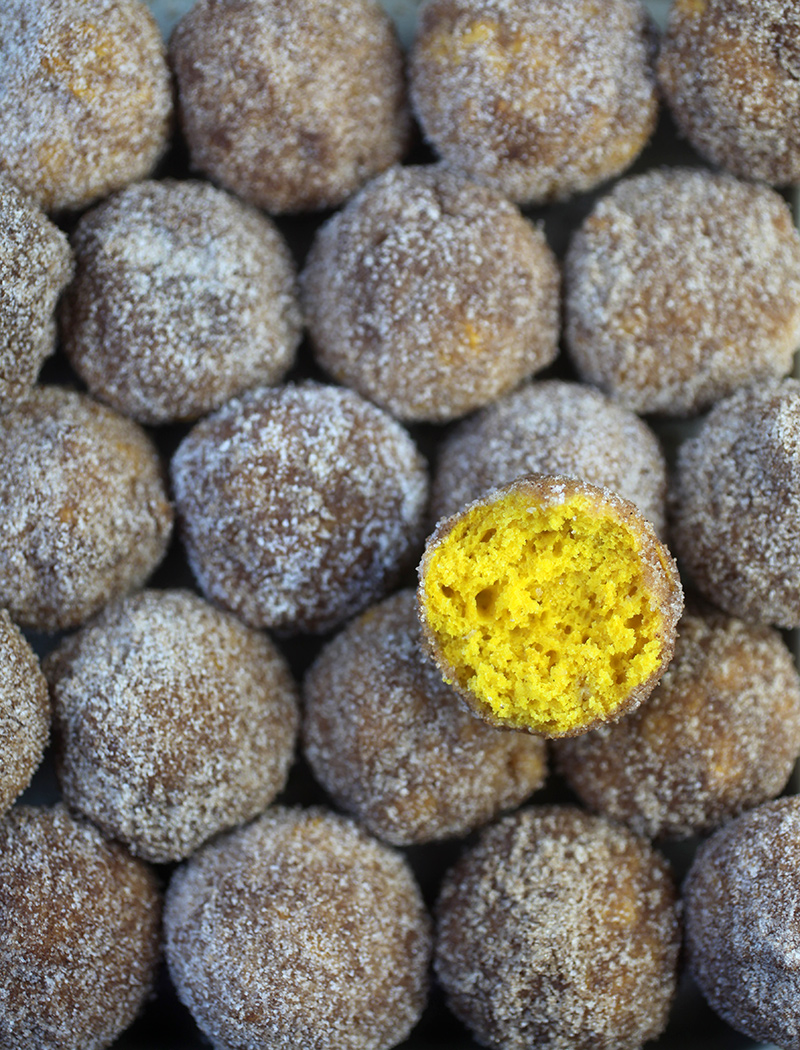 I love what a surprise you get when taking that first bite.
I made a few non-pumpkin enthusiasts try these muffins and each one of them wanted more.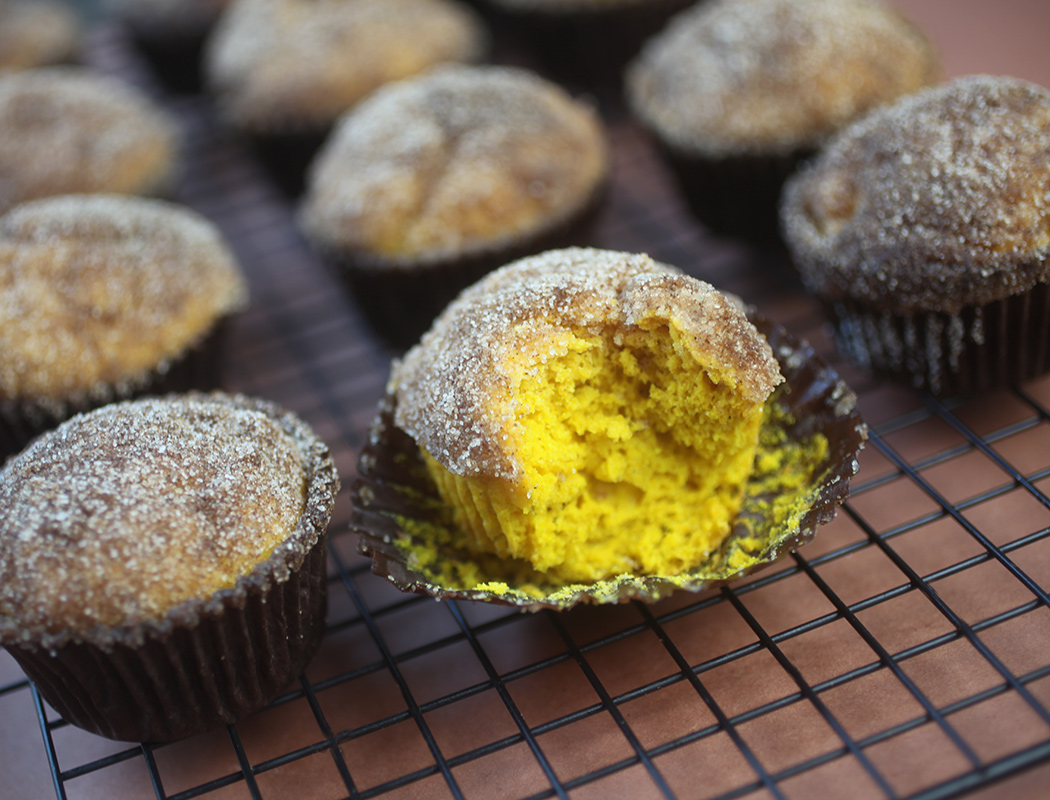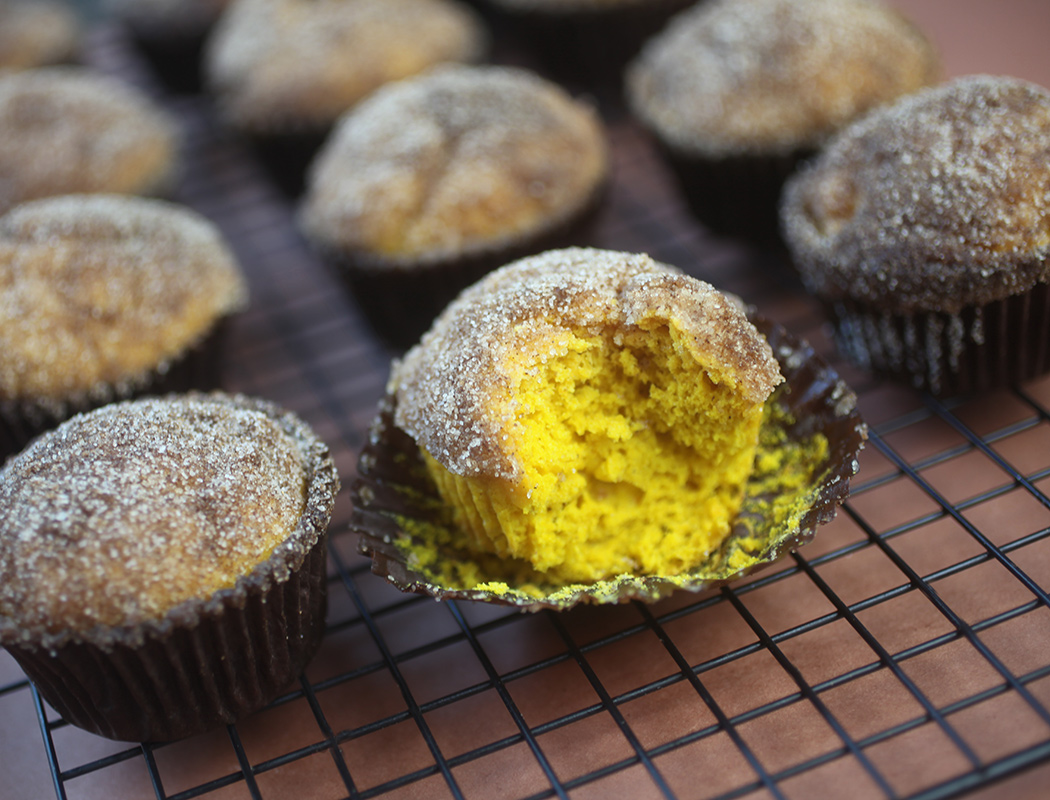 I also made regular-size muffins, but the sweet lover in me fell harder for the completely covered cinnamon-sugar version. The recipe is from a book called The Pumpkin Cookbook that was sent to me. And it has tons of pumpkin-perfect recipes to try.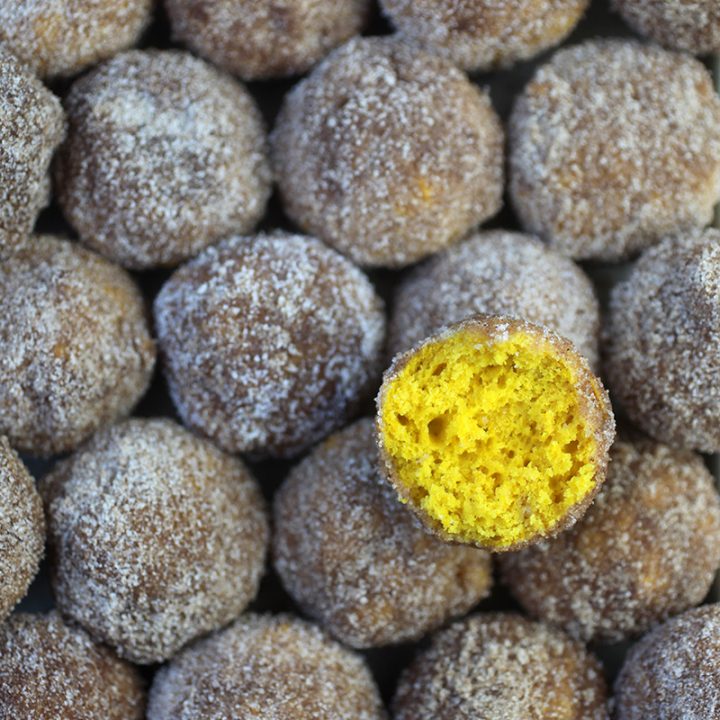 Yield: 48 mini muffins
Pumpkin Donut Mini Muffins
Prep Time 15 minutes

Cook Time 16 minutes

Additional Time 10 minutes

Total Time 41 minutes
Ingredients
Mini Muffins
1 cup sugar
1/2 cup unsalted butter, room temperature
2 eggs
1-3/4 cups canned unsweetened pumpkin (one 15-oz. can)
1/4 cup buttermilk
3 cups all-purpose flour
1 tablespoon baking powder
1 teaspoon baking soda
1 teaspoon salt
1/4 teaspoon ground nutmeg
Topping
1 cup sugar
4 teaspoons ground cinnamon
1/2 cup butter, melted
Instructions
Heat oven to 350 degrees F.
Beat the sugar and butter together until fluffy. Add eggs, one at a time, beating after each addition. Beat in the pumpkin and buttermilk.
Sift flour, baking powder, baking soda, salt and nutmeg into the pumpkin mixture, beating until smooth. The batter will be thick.
Coat two 24-cup mini muffin pans with non-stick cooking spray. Divide batter among cups and bake for 12-16 minutes, or until toothpick comes out clean. Cool muffins for a few minutes on a wire rack.
For topping, mix sugar and cinnamon. Dunk muffin in melted butter and then roll in cinnamon sugar.
Notes
Note: You can also make these at 24 regular-size muffins. Use baking cups and bake for about 18-20 minutes or until toothpick comes out clean. Reduce the topping mixture ingredients by half. Dip the tops in melted butter before rolling in cinnamon sugar.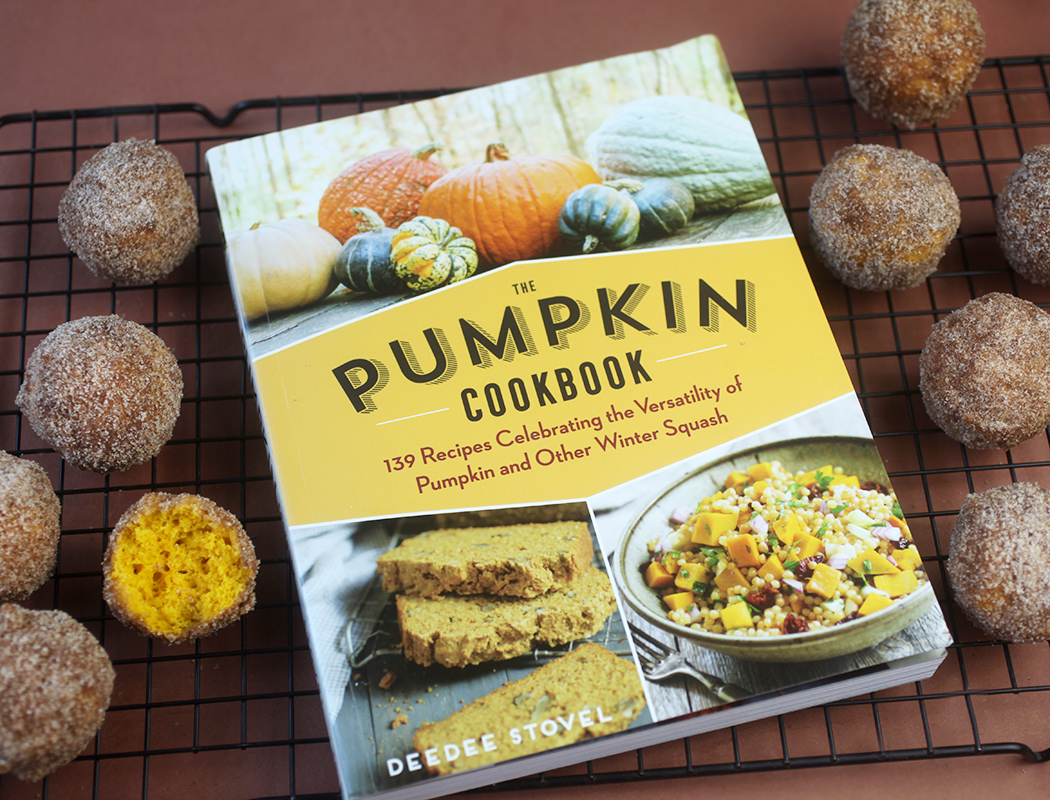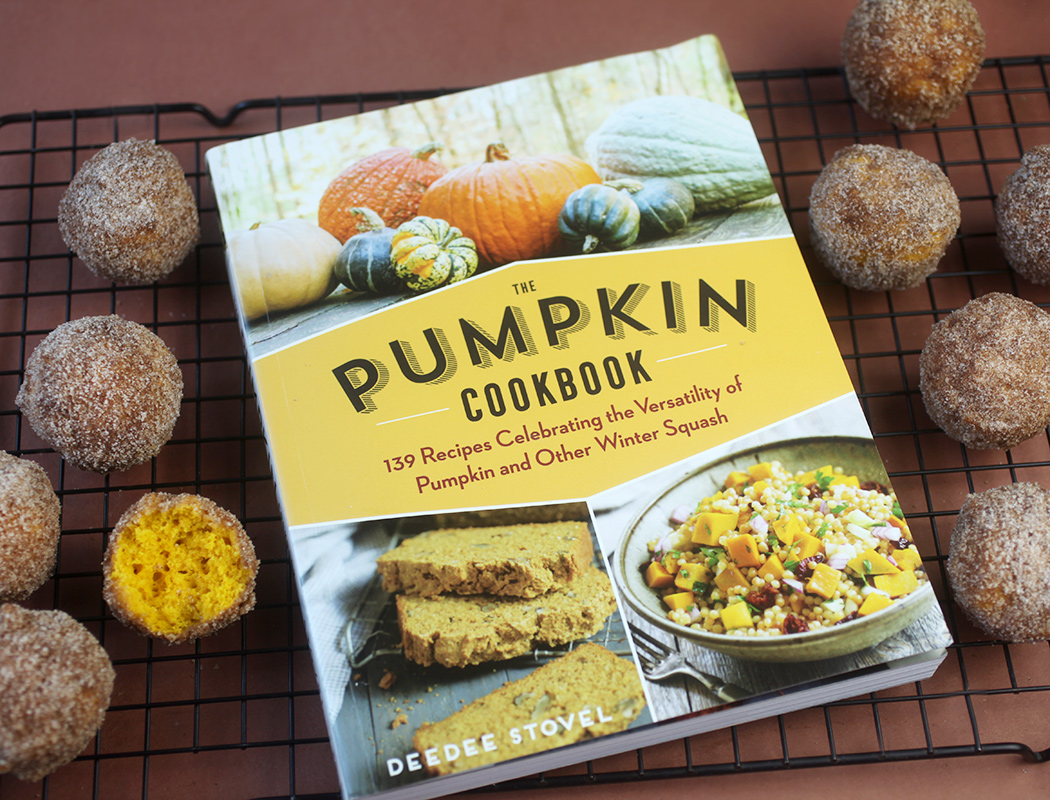 The Pumpkin Cookbook – check it out pumpkin lovers.
Enjoy!