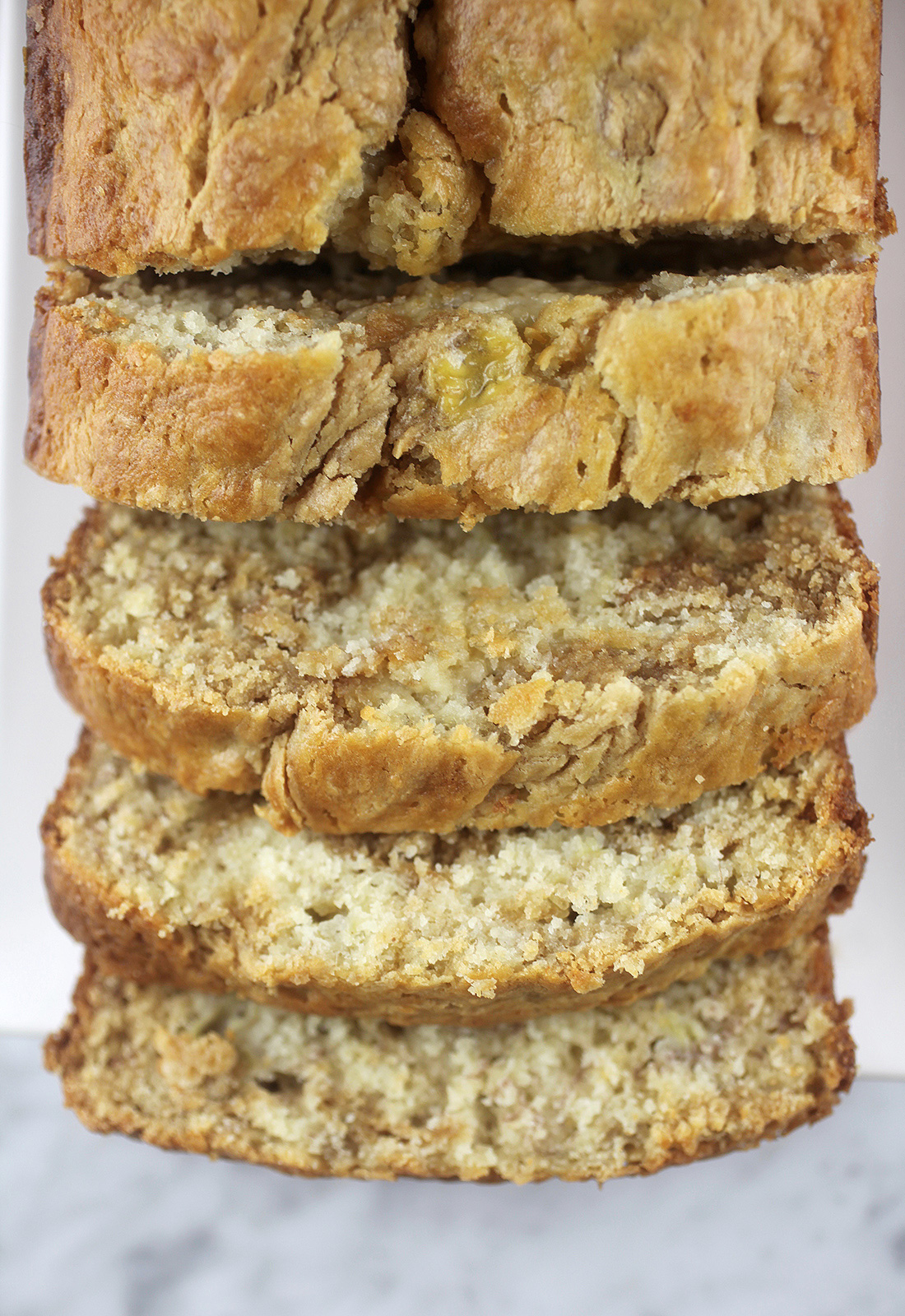 It's time to use up some bananas again because I always end up buying more than I get around to actually eating. Always. This time … instead of the my chocolate marbled banana bread that I love so much … I'm going a little simpler with peanut butter mixed in the batter.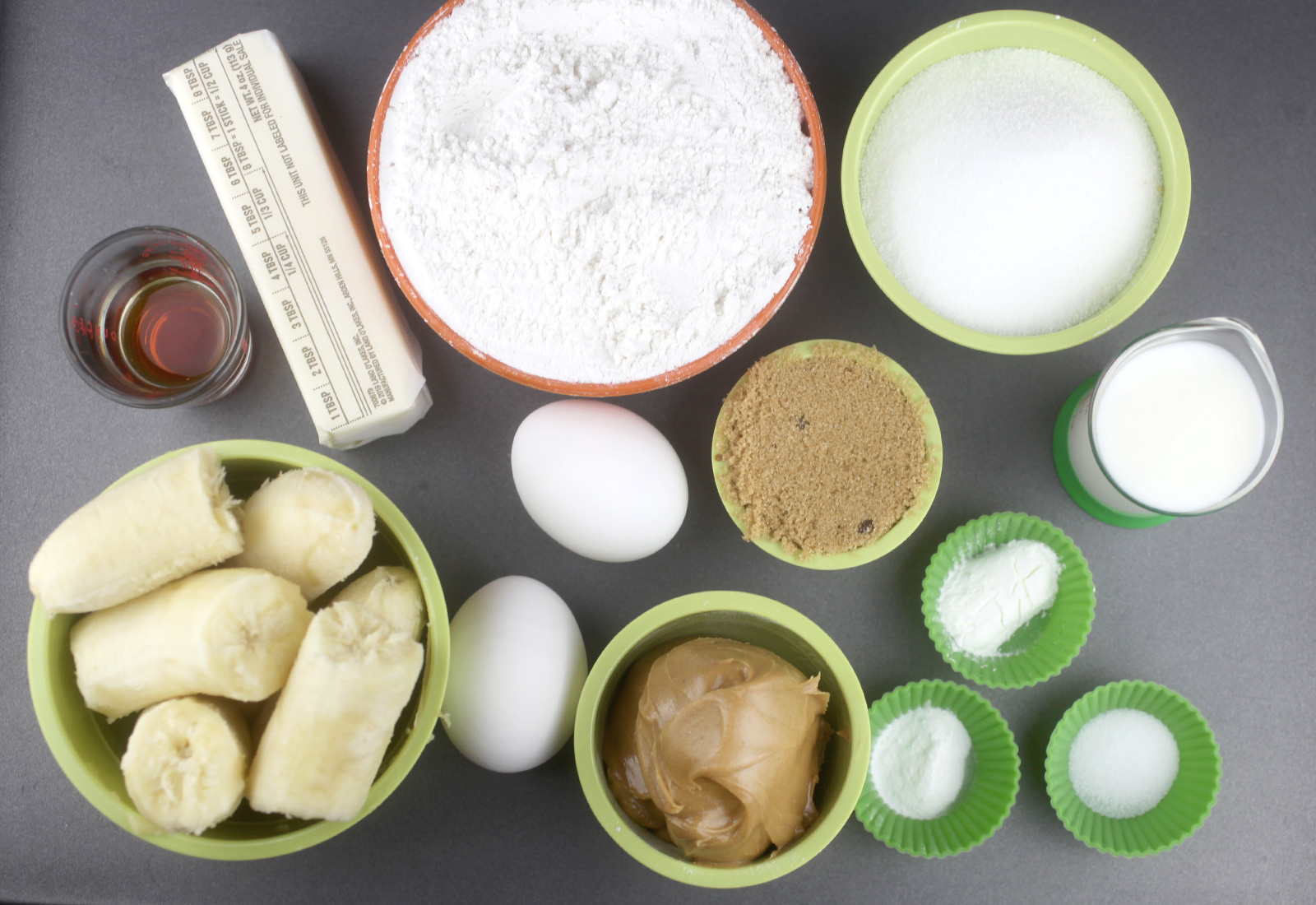 This recipe uses basic ingredients which is always a plus when I have a last minute urge to bake something and hope that I already have everything I will need in the pantry.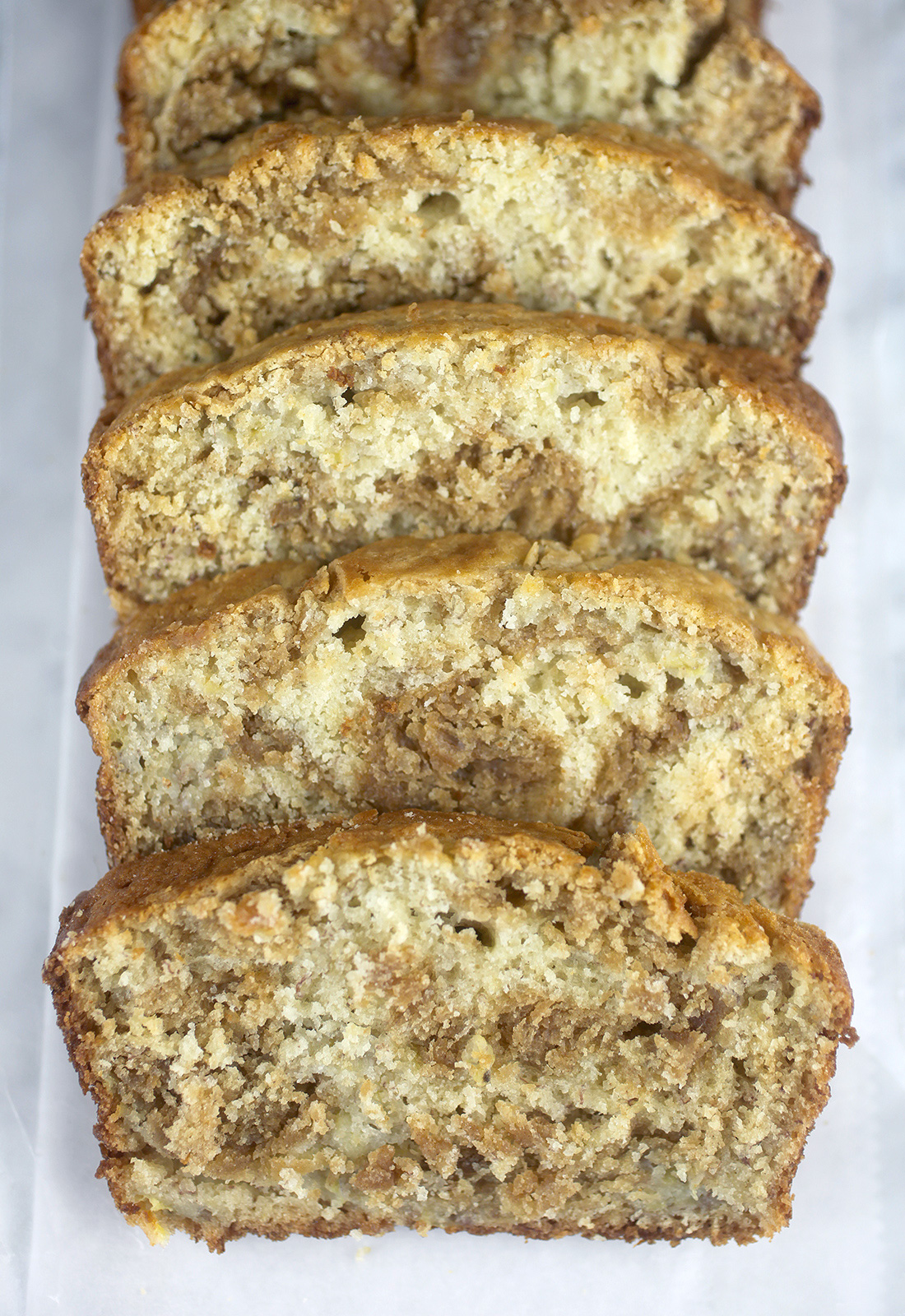 Especially when it looks like this. Yummm!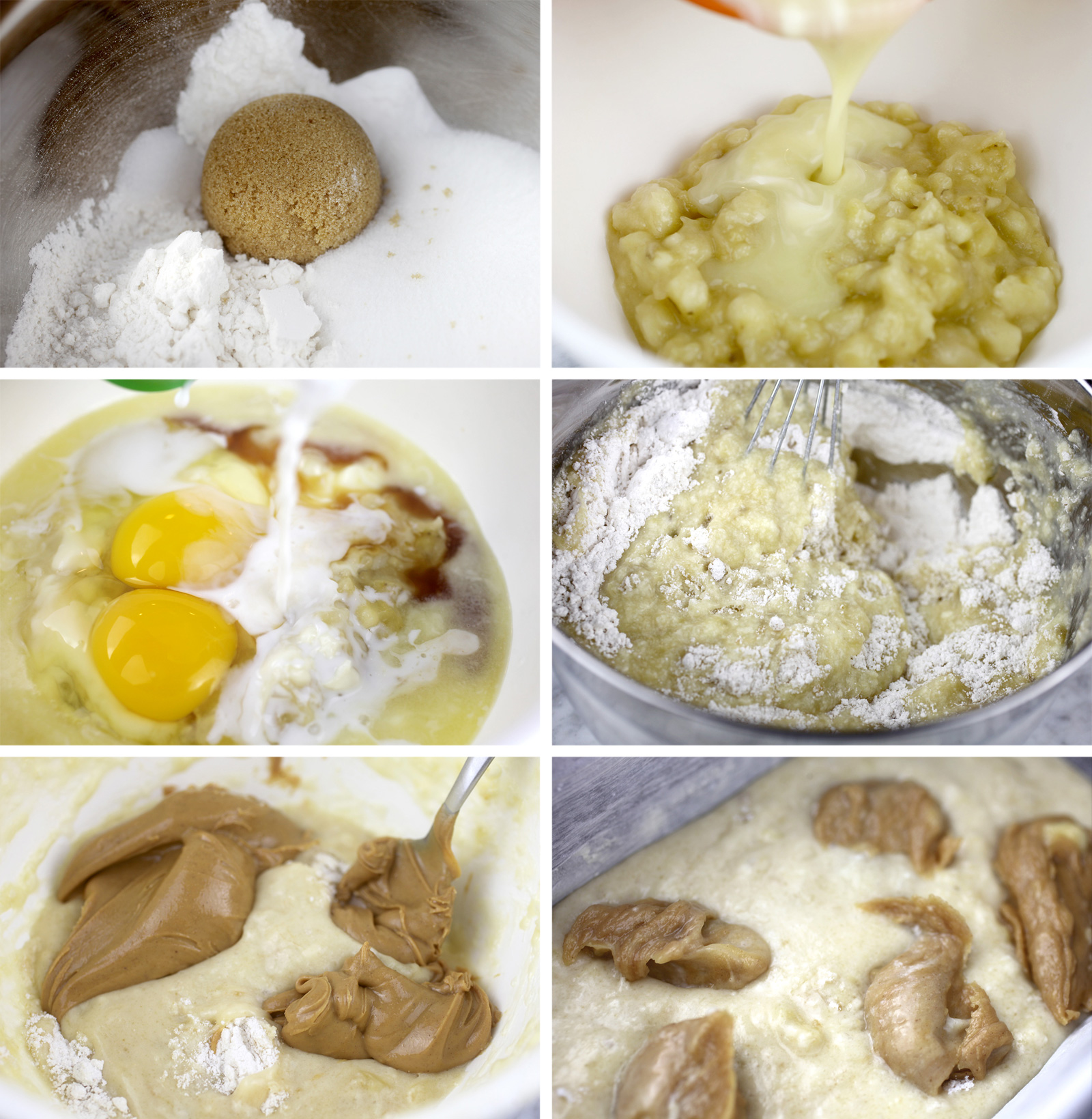 The steps are easy, too. And you don't even need a mixer. This is a hand mixing mashup. Make the banana bread batter and then combine some of the batter with melted peanut butter.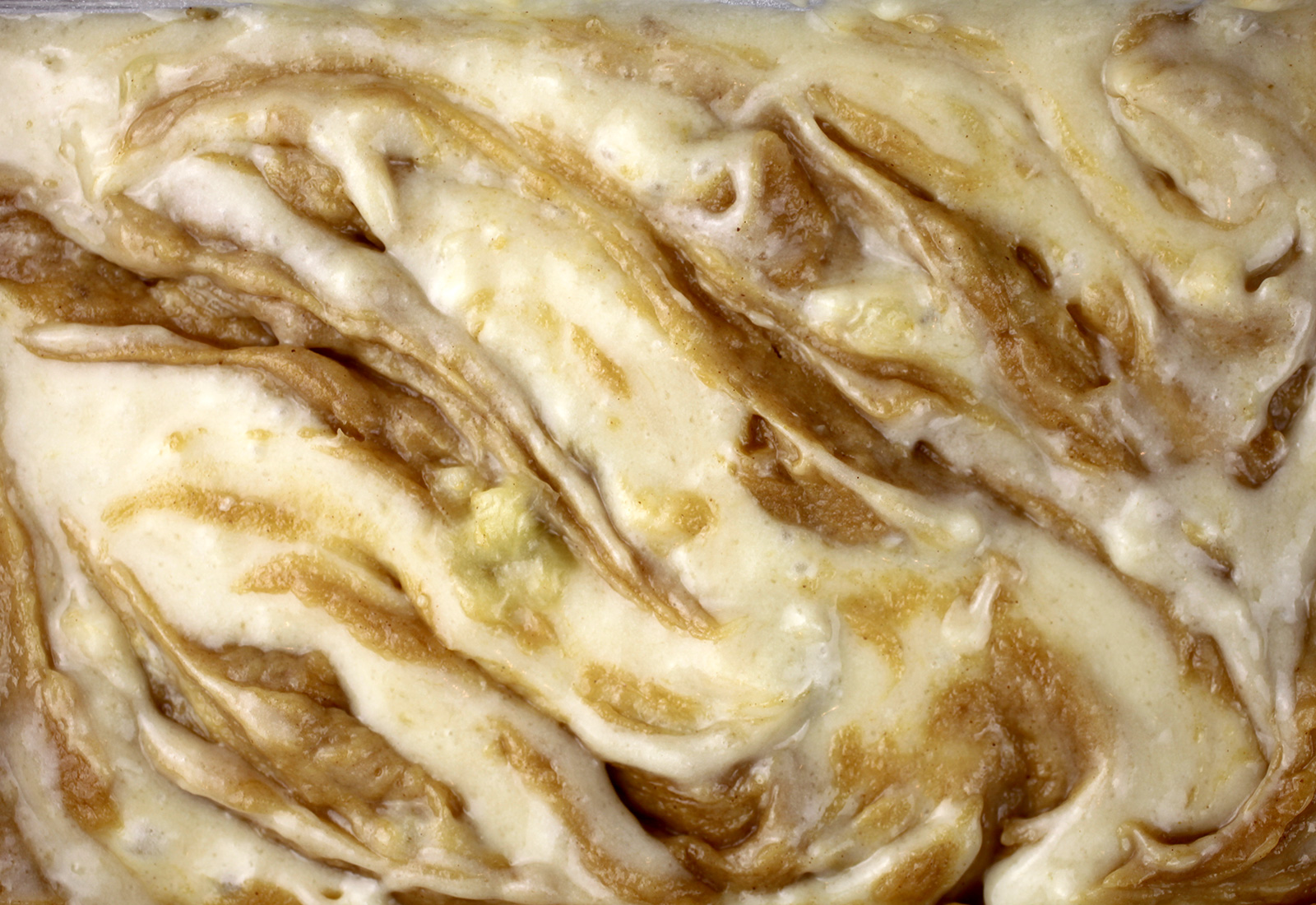 Then you just gently swirl the two together for a perfect peanut buttery combo and bake away.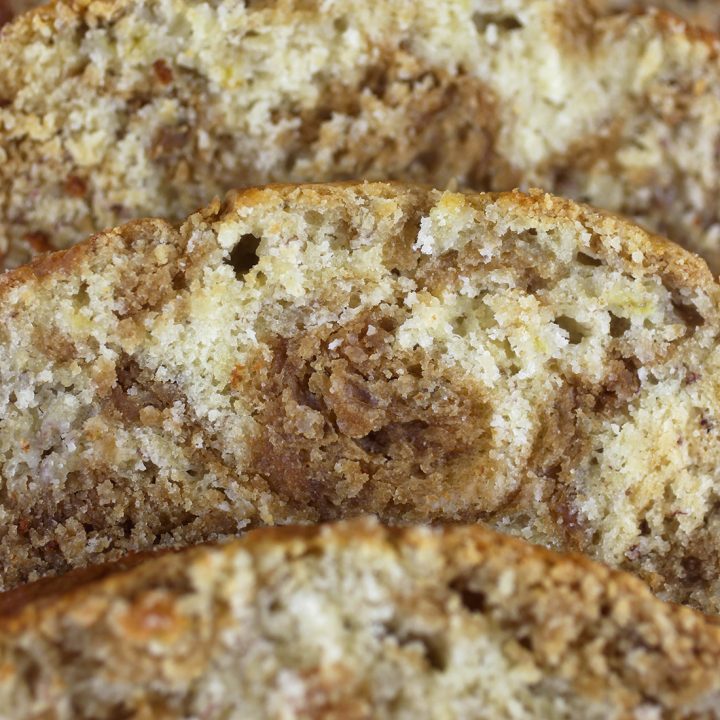 Peanut Butter Banana Bread
Prep Time 20 minutes

Cook Time 52 minutes

Total Time 1 hour 12 minutes
Ingredients
2 cups all purpose flour
3/4 cup granulated sugar
1/4 cup light brown sugar
1 teaspoon baking powder
1/2 teaspoon baking soda
1/2 teaspoon salt
1-1/2 cups ripe bananas, mashed
1/2 cup unsalted butter, mostly melted and cooled
2 eggs
1/3 cup whole milk
1-1/2 teaspoons vanilla
2/3 cup peanut butter
Instructions
Preheat oven to 350 degrees Fahrenheit.
Grease a 9 X 5 inch loaf pan. Lay a piece of parchment paper cut to fit the length of the pan and allow enough to extend over the edges sides of the pan to allow lifting. Then grease the top of the parchment paper. Lightly dust with flour.
Whisk 2 cups flour, the sugar, baking powder, baking soda and salt in a medium bowl.
In another bowl, combine mashed bananas, mostly melted butter, milk, eggs and vanilla.
Add flour mixture to the wet mixture and whisk together until combined.
In a small bowl, melt peanut butter with about 3-4 scoops of the banana bread batter and stir together until blended.
Pour remaining batter in the prepared loaf pan and then place spoonfuls of the peanut butter mixture on top. Gently swirl peanut butter mixture into the banana bread batter with a knife several times without over mixing.
Bake for 50-52 minutes until done. Cool and remove from the loaf pan by holding the ends of the parchment paper and lifting out. Cut bread into thick slices and enjoy.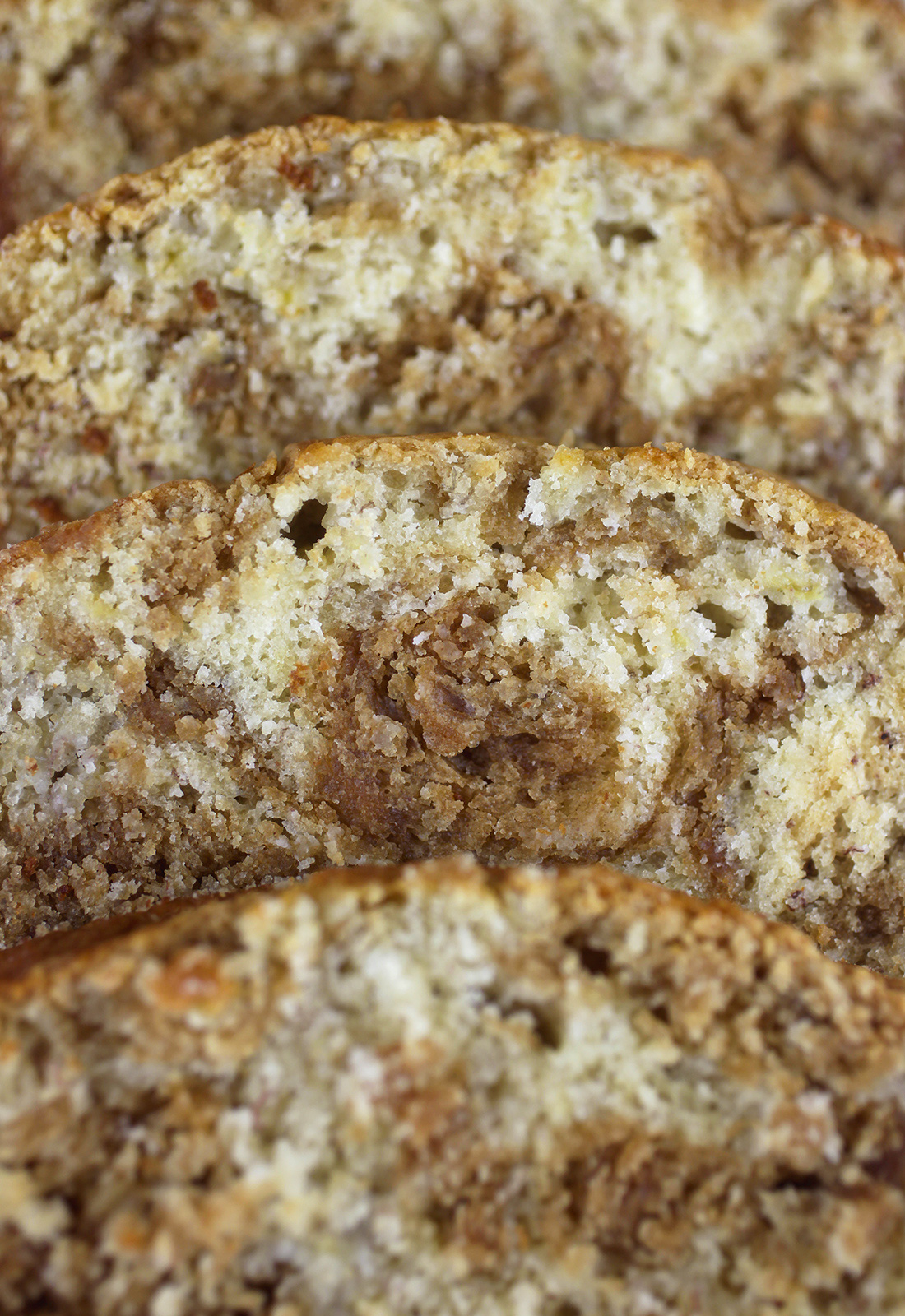 Hope you enjoy!