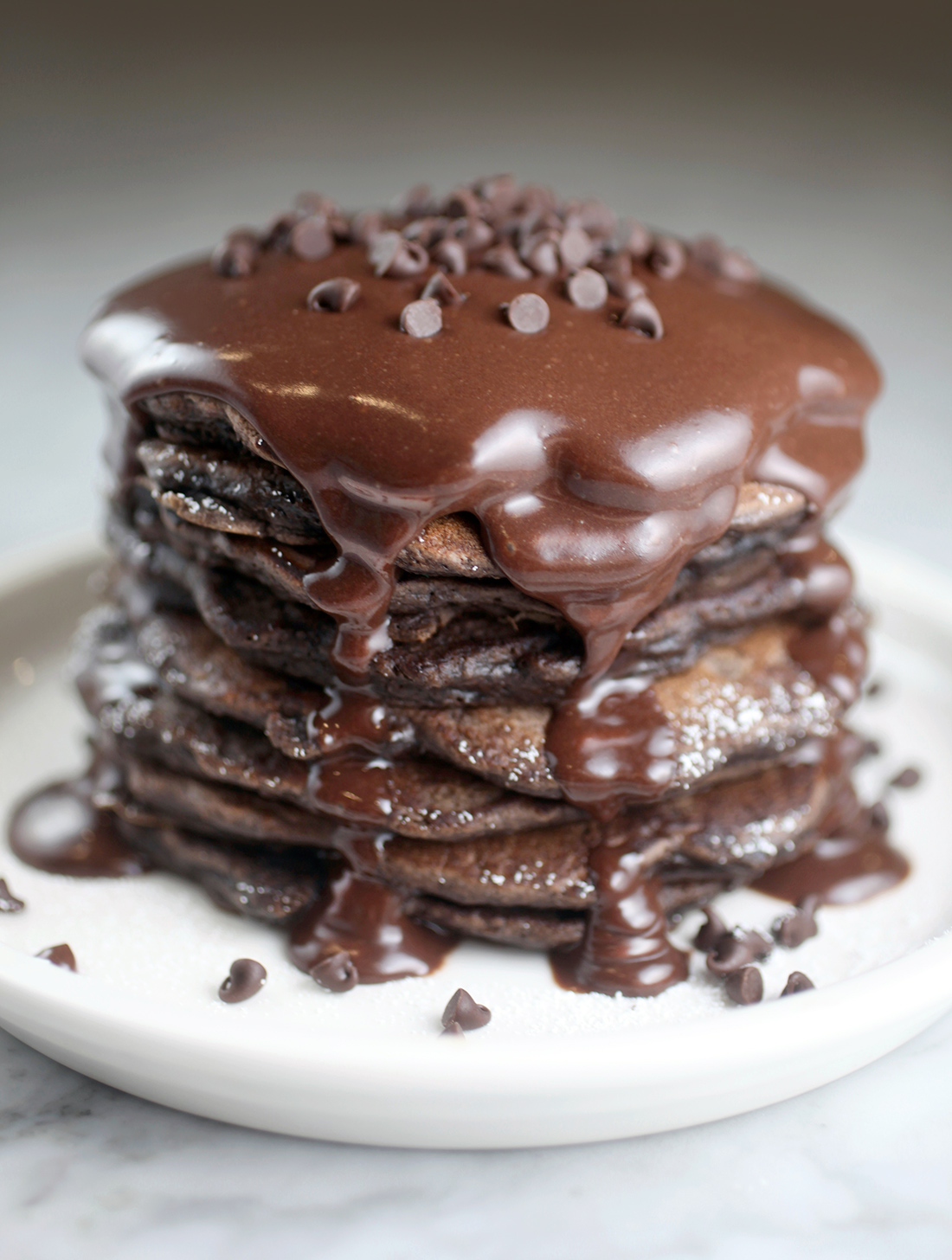 Looking for a perfectly indulgent way to kick start the day? Well, how about these decadent double chocolate pancakes for breakfast? Now, I'm a dessert in the morning kind of girl, but these would also make a pretty sweet late night snack.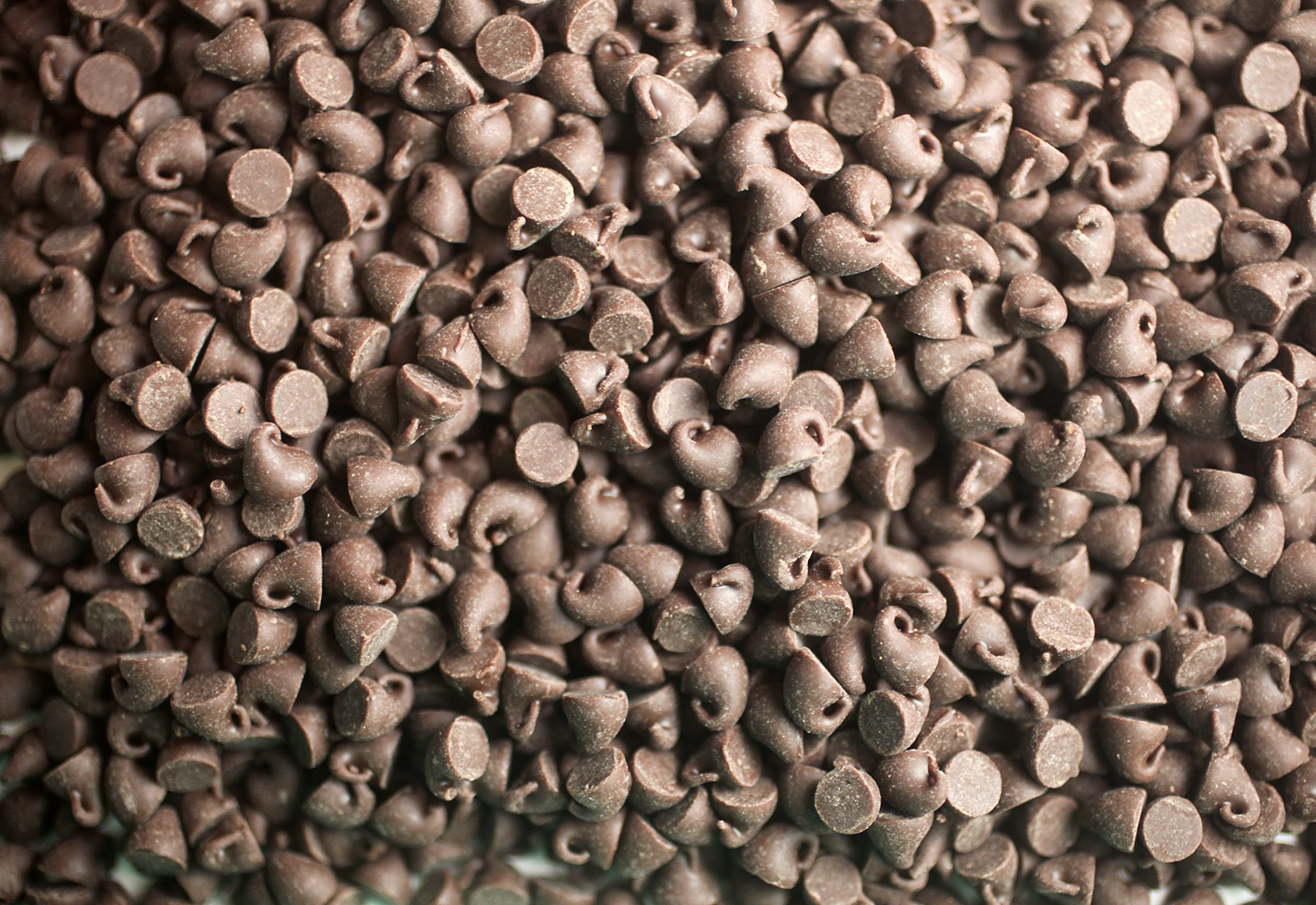 They're made with mini morsels in the batter and more that are melted for an indulgent sauce to top them off.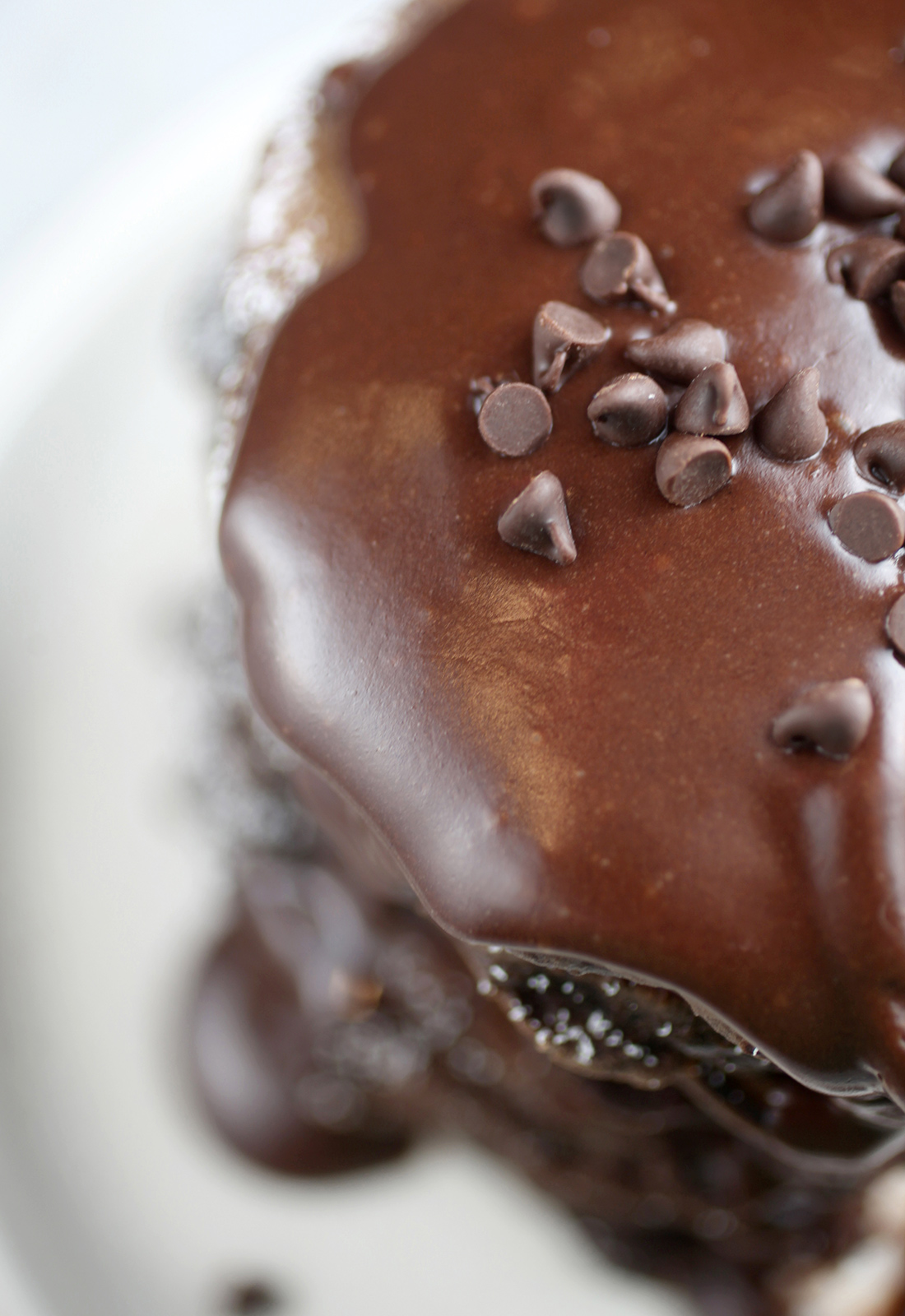 There's no holding back here. If you're a chocolate-lover like me I think you'll love these.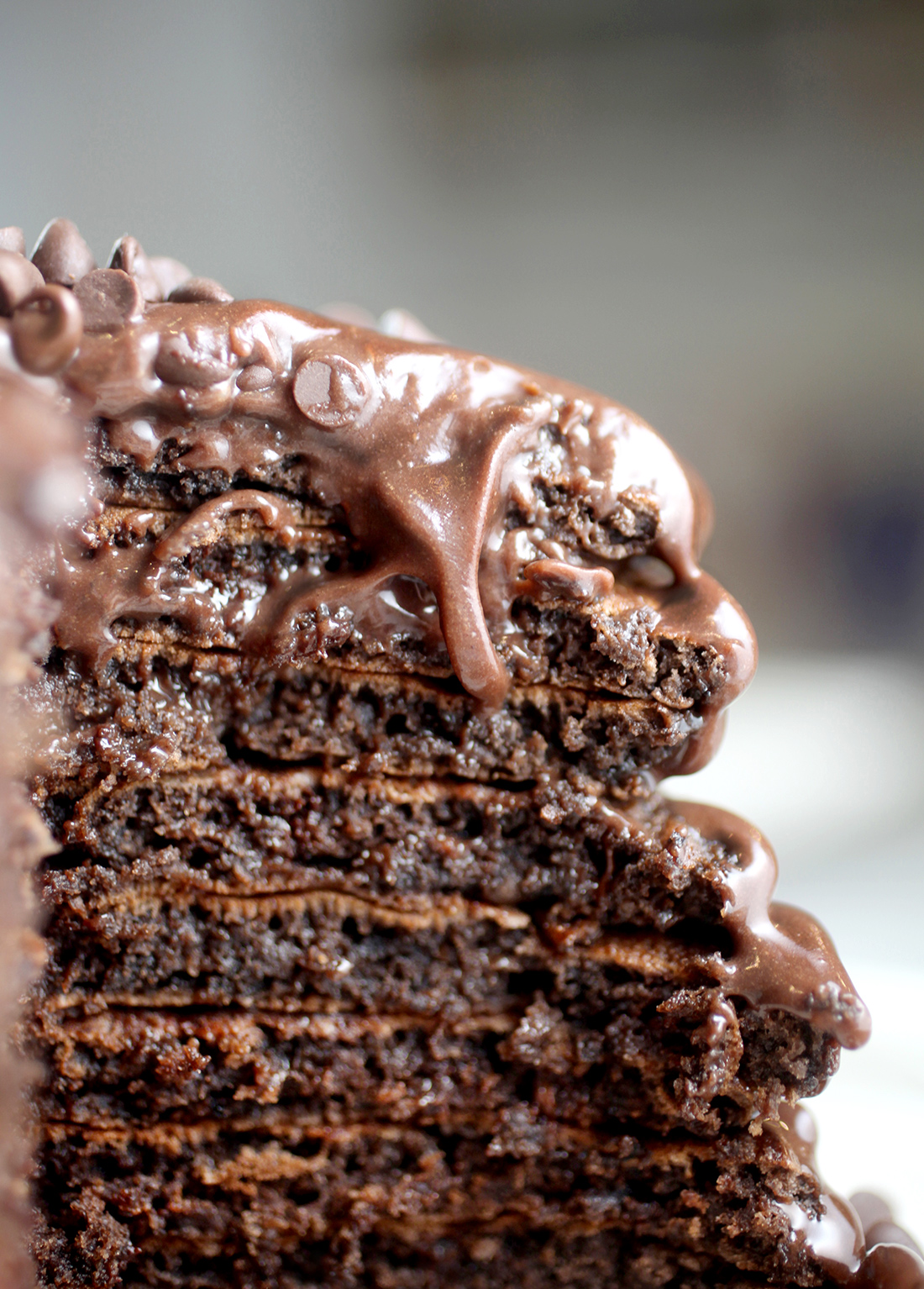 What a lip-smacking satisfying stack. I want to lick the screen right now. How about you?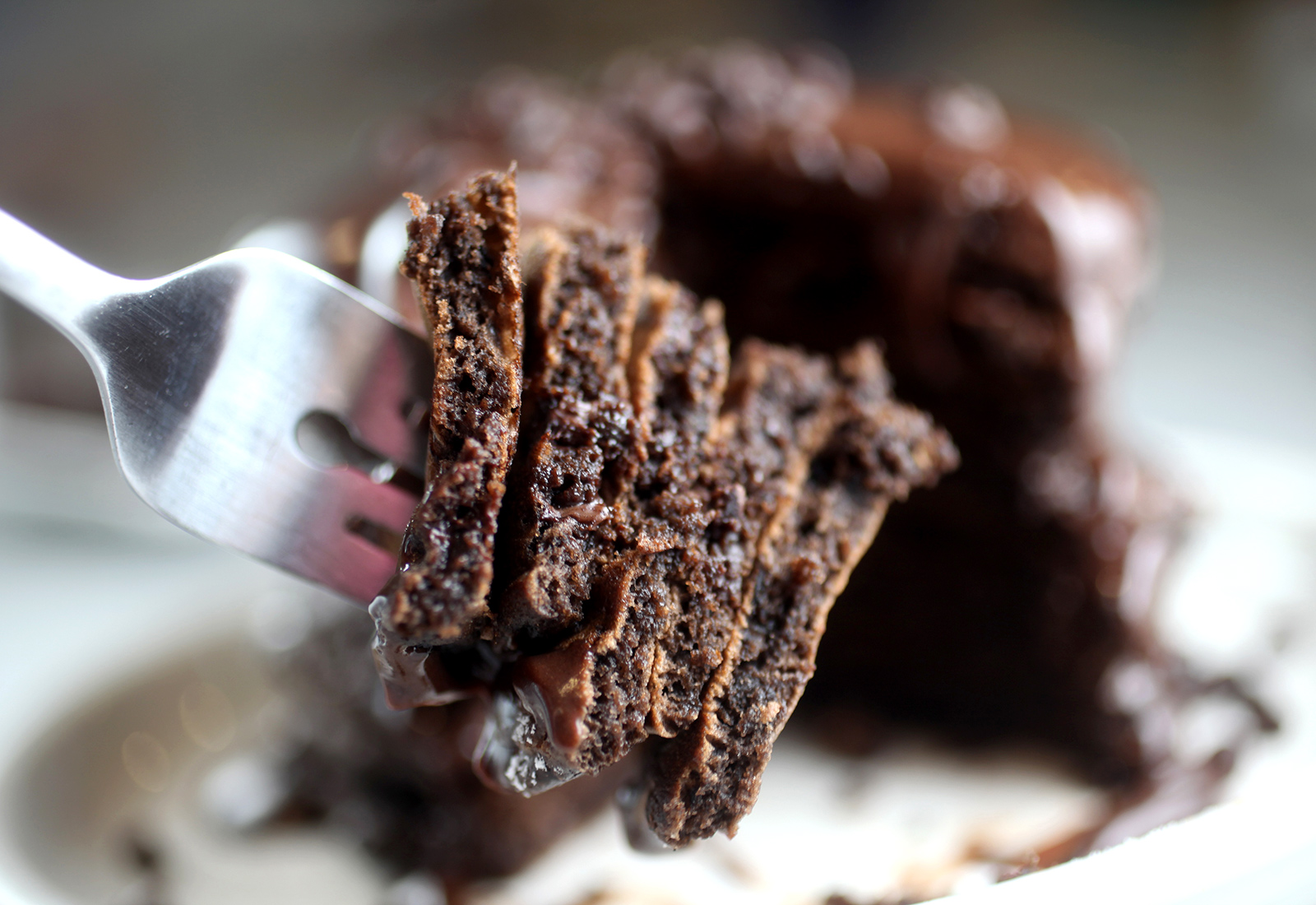 Instead, dive in to some for real. Here's the recipe.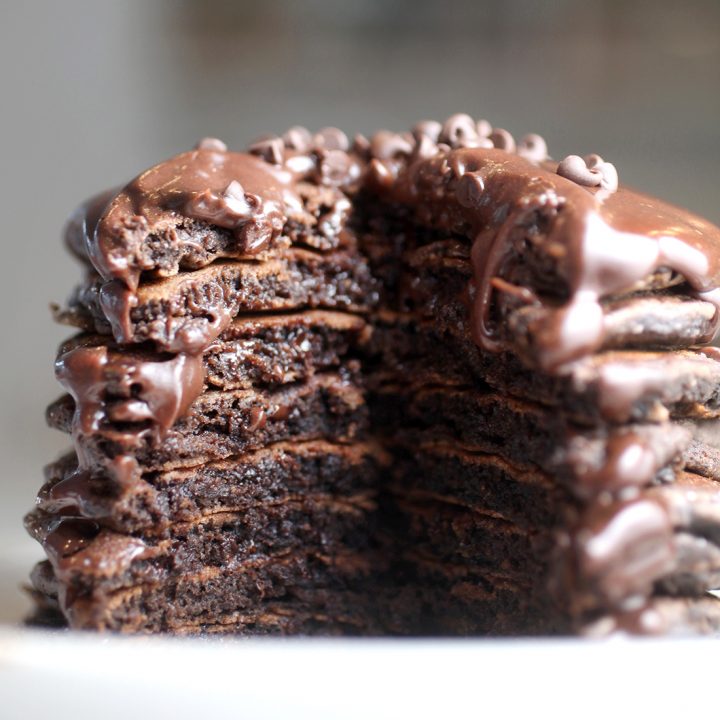 Yield: 10-12 pancakes
Decadent Double Chocolate Pancakes
Prep Time 15 minutes

Cook Time 15 minutes

Total Time 30 minutes
Ingredients
CHOCOLATE PANCAKES
1-1/3 cups all-purpose flour
3 tablespoons unsweetened cocoa powder
2 teaspoons baking powder
1/4 cup sugar
1/4 teaspoon salt
3 tablespoons unsalted butter, melted
1 teaspoon vanilla
1-1/4 cups whole milk
1 egg
1/2 cup miniature semisweet chocolate morsels
powdered sugar for dusting
CHOCOLATE SAUCE
3/4 cup heavy whipping cream
1 teaspoon butter
1 cup miniature semisweet chocolate morsels
Instructions
Whisk dry ingredients together in a medium bowl. Add wet ingredients and whisk until combined. The batter will be lumpy. Stir in miniature chocolate morsels.
Place griddle over medium heat and lightly grease surface with butter.
Using a 1/4 measuring cup, scoop batter onto griddle for similar size pancakes. Cook until pancakes have bubbles on the top, then flip them over and cook for an additional minute. Repeat with the remaining batter.
Serve warm with powdered sugar and chocolate sauce.
Chocolate Sauce: You can make the chocolate sauce first so it will thicken a bit while you prepare the pancakes. Heat heavy cream and butter in a small saucepan until just before boiling, stirring frequently. Remove from heat and pour over miniature morsels in a small bowl. Let rest for a minute and then stir until completely combined.
This recipe was originally made for People.com.
Here are some links to a bunch more of my recipes on their site.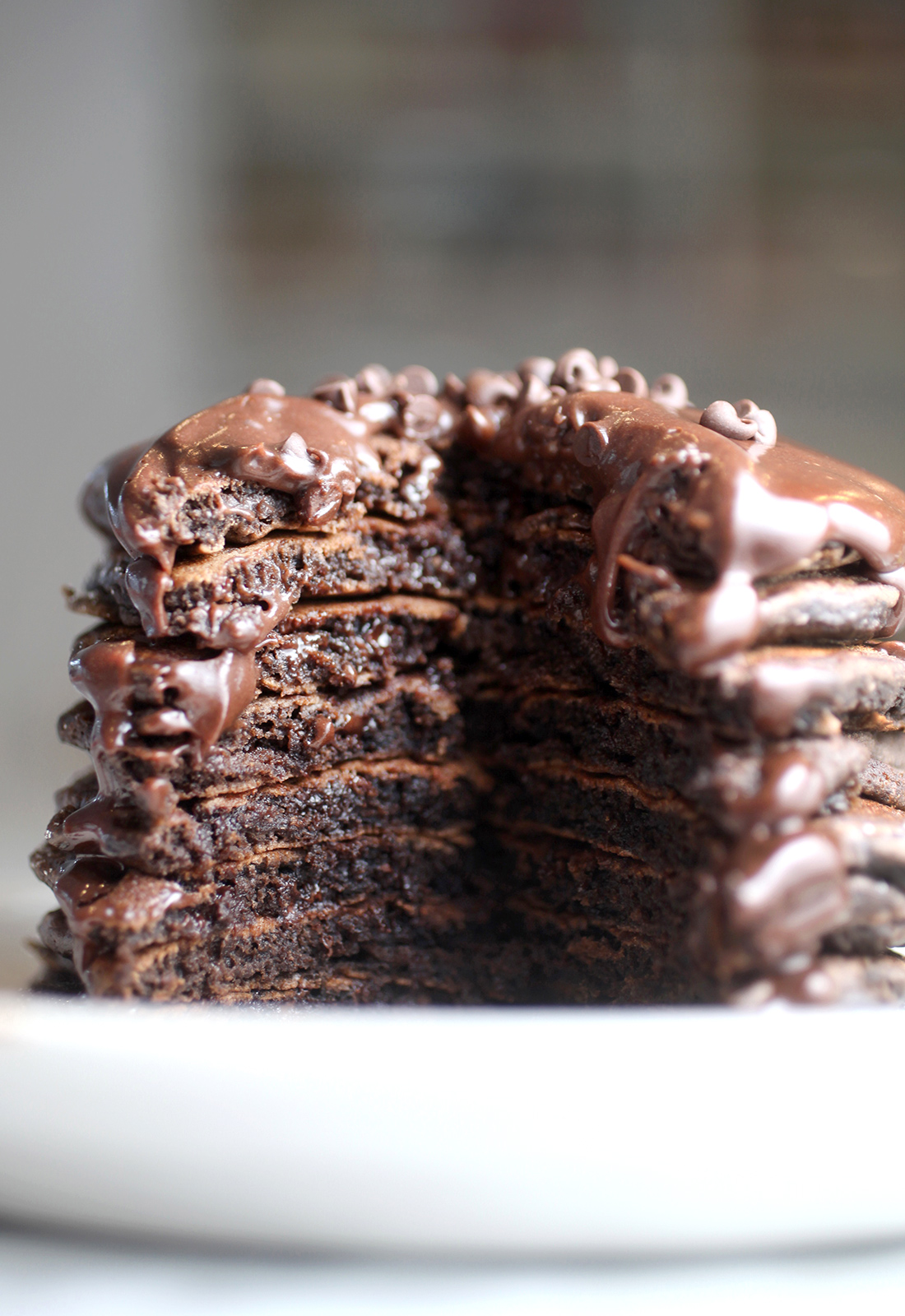 Hope you enjoy!