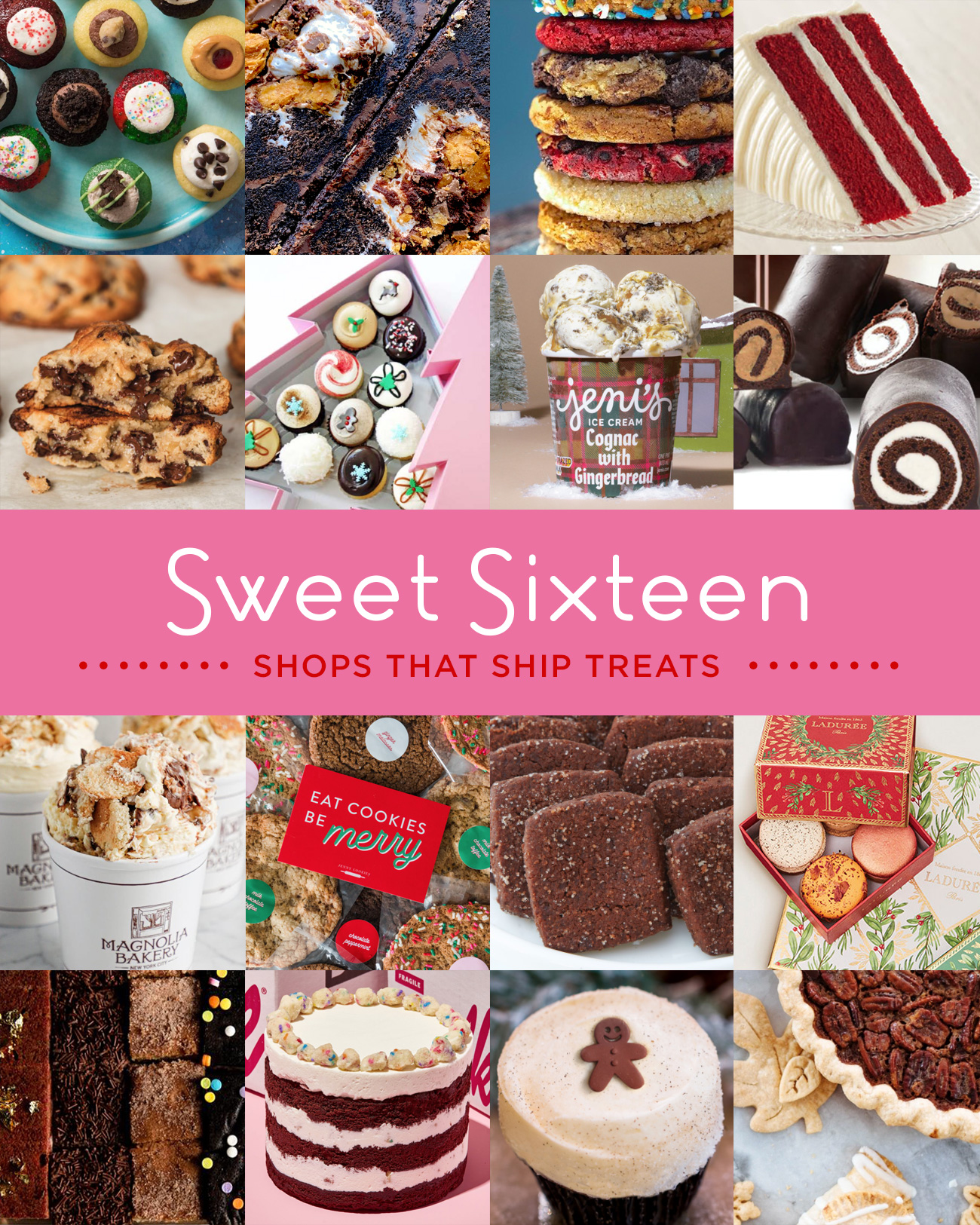 Thinking about shipping something sweet to loved ones this holiday season? Need some ideas? Well, I think I can help. This fun round up includes sixteen sweet shops and bakeries that ship nationwide. The list is mostly based on treats I've enjoyed by delivery in the past or by visiting their shops in person and I'll walk you through why I love each one.
Get ready for a sugar rush!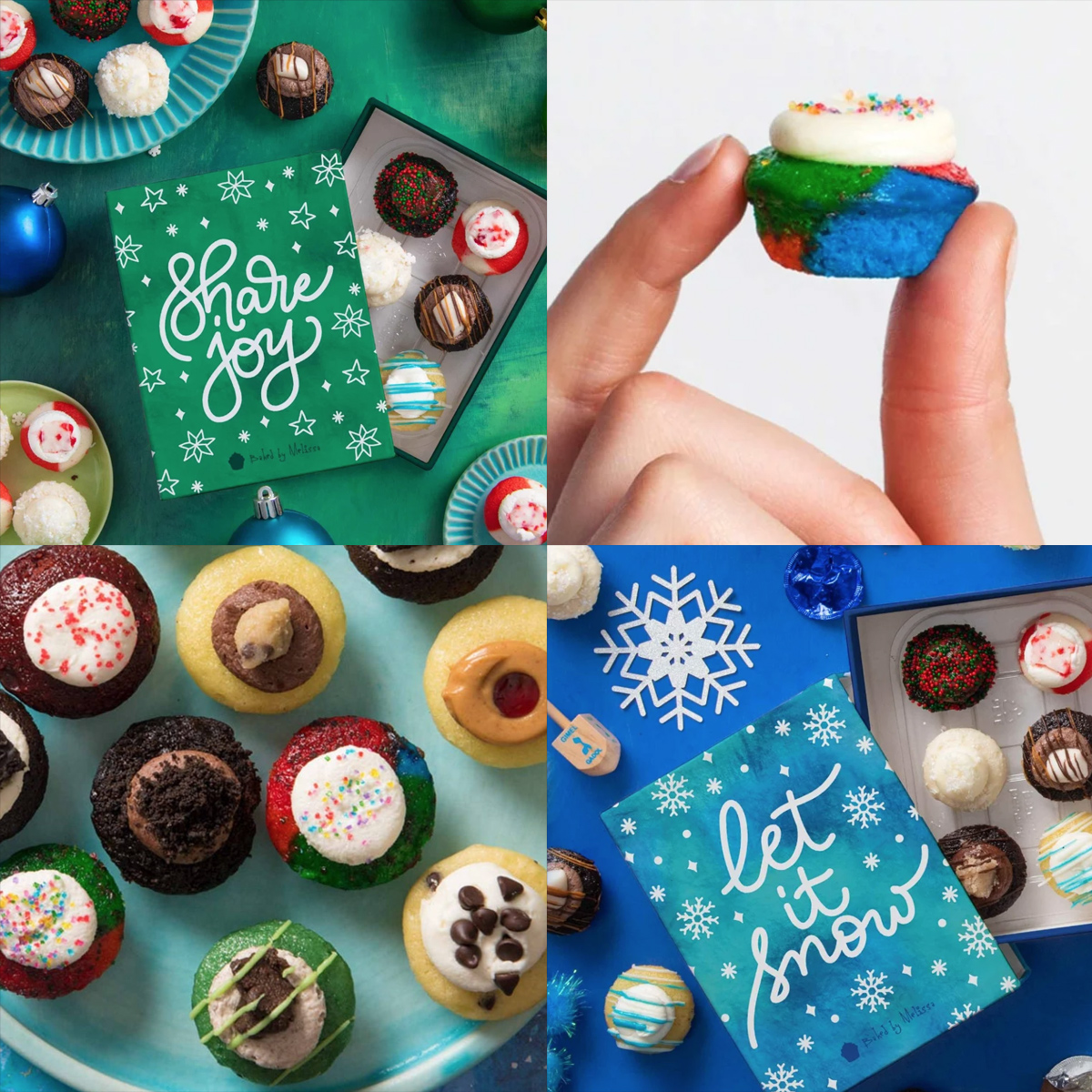 This bakery is all about mini cupcakes. And I mean mini. Smaller than the minis you might bake at home. But that's what I love about these super-moist, bite-size treats. You can order a few or a bunch at one time and mix and match flavors. You can also order them in special gift packaging. I've enjoyed them delivered and in their store and they always make me smile. They're so much fun to eat.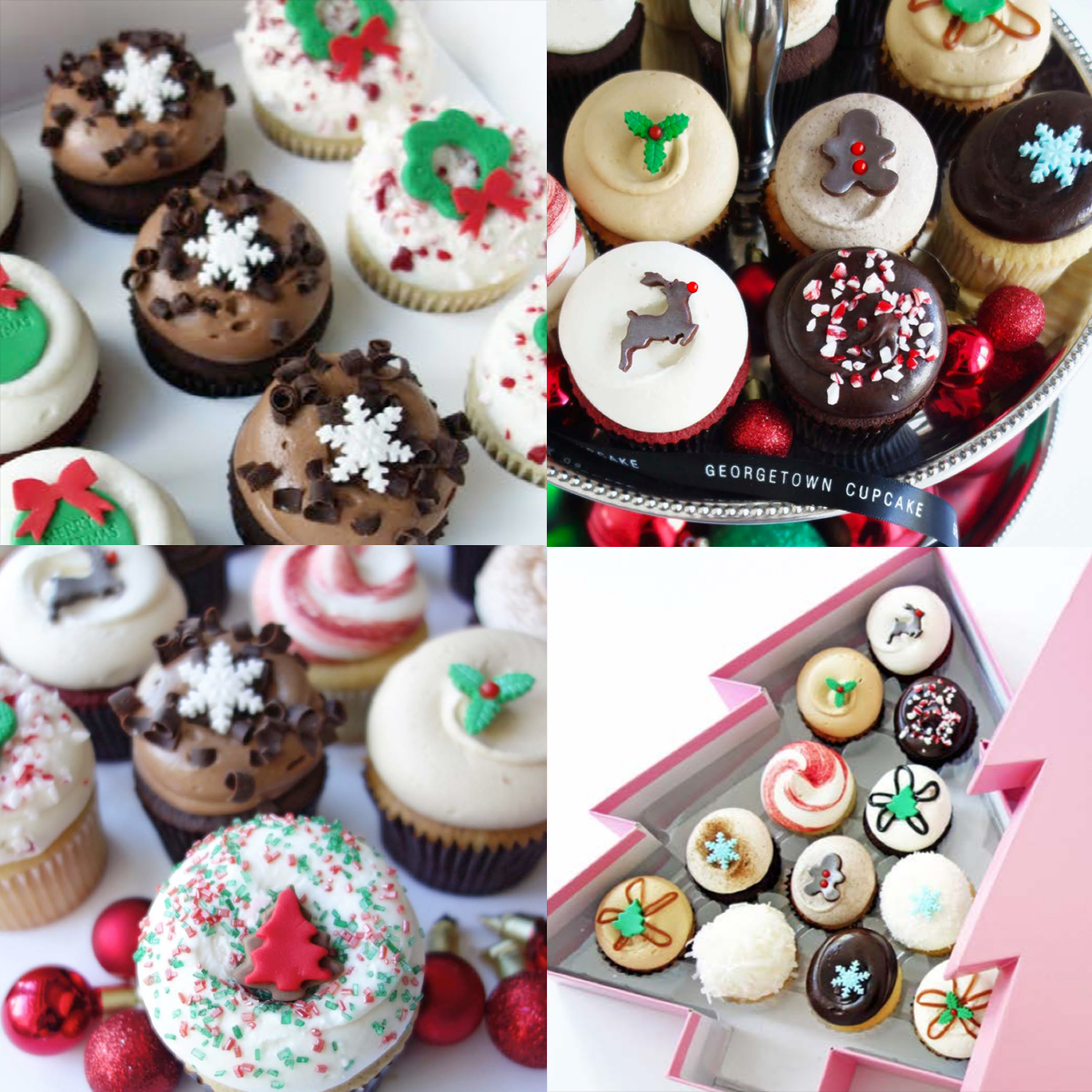 I think what I love most about Georgetown Cupcake besides how good they are, is their visually appealing, puffy buttercream frosting and simple, but super cute decorations. I smile whenever I see them … and eat them. I've had these from their bakery and also had them shipped. And now I want that amazing pink Christmas Tree gift box, too!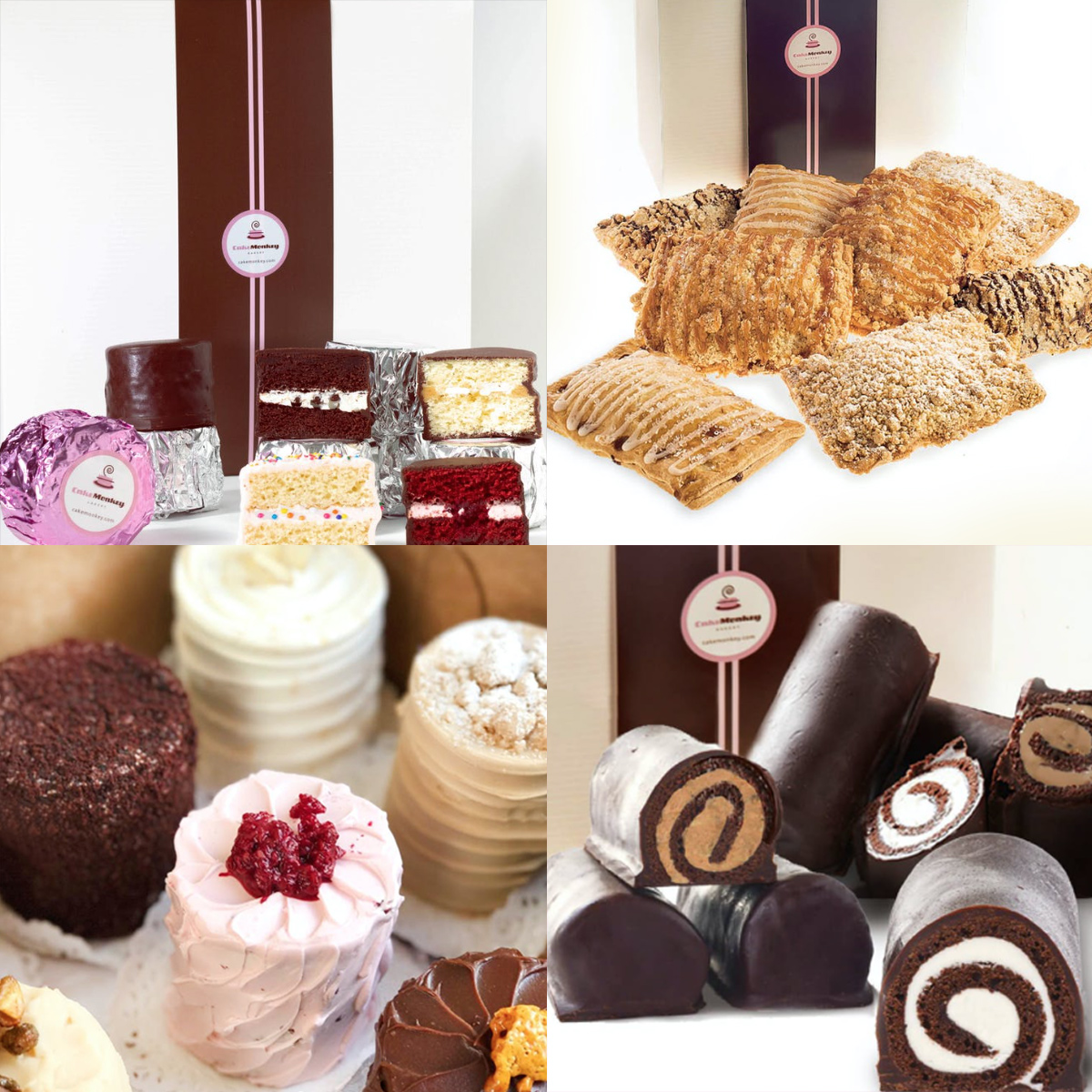 This is a special bakery offering retro snack treats and one of the most fun gifts to receive. Their sweets have cute names and many are small in size, making it a blast to taste test. We're talking cakewiches, pop pies, El Rollos (think homemade swiss cake rolls), mini layer cakes, 'nuff said cookies and so. so. much. more! I fell in love over and over again with each treat I tried.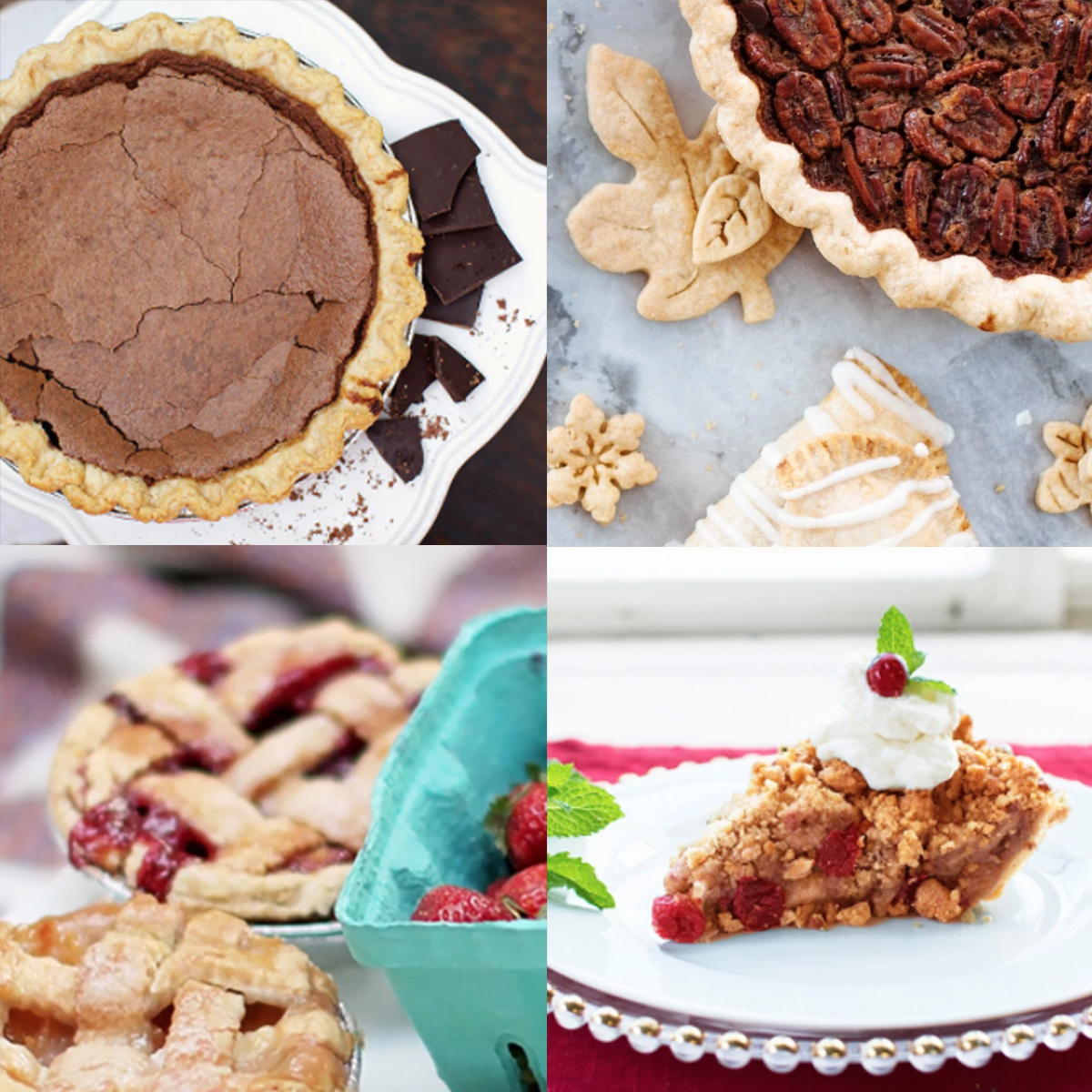 I've enjoyed Southern Baked Pie's cherry pies and hand pies straight from their bakery and my mom recently sent me a surprise chocolate chess pie at home. So good! This charming little pie shop has sweet and savory pies on their menu like Cranberry Apple Crumble and Pot Roast Pie. You can also order mini pies in 4 and 6 pack assortments.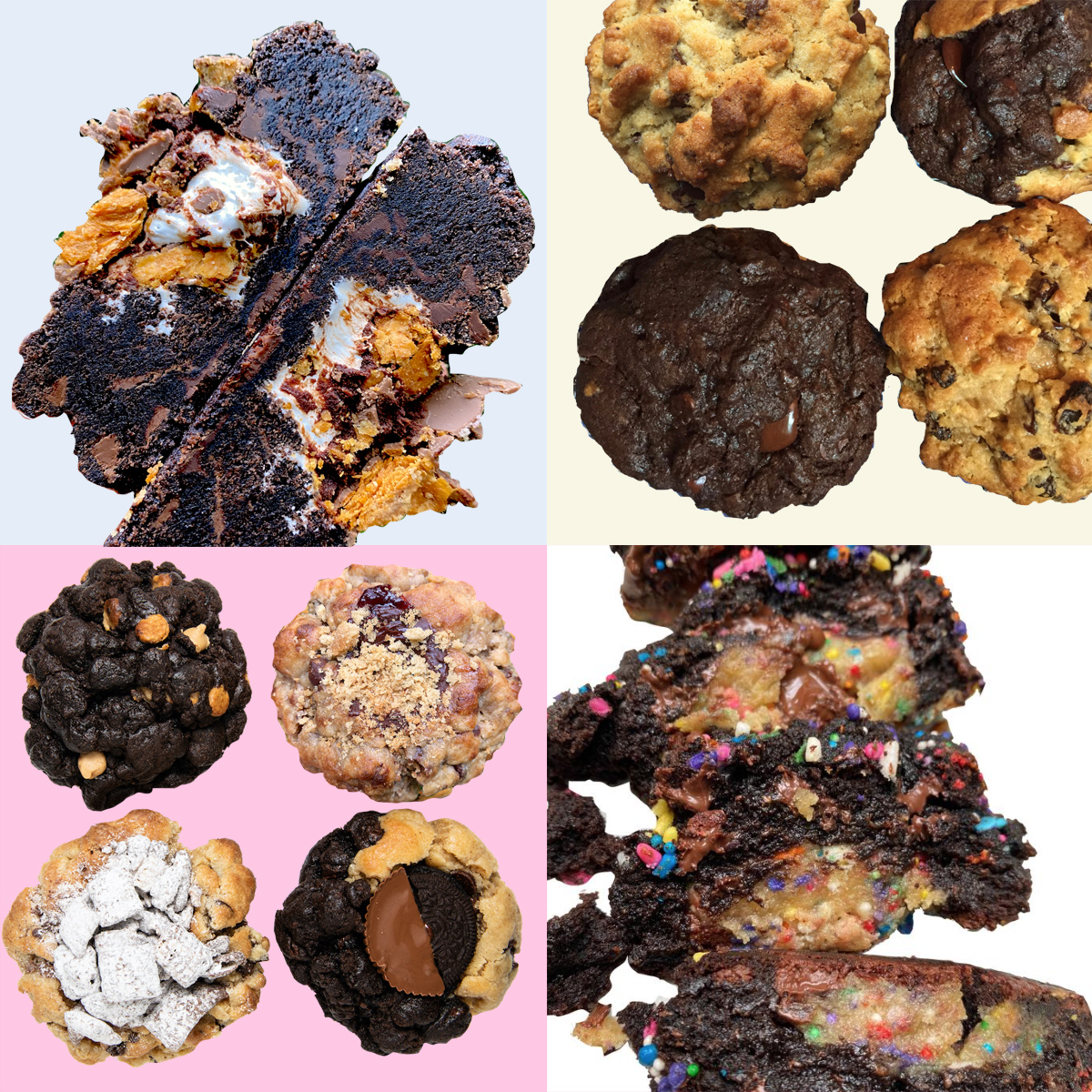 I first learned about Big Fat Cookie after seeing my friend Shelly of Cookies and Cups feature them on instagram. I had to order some immediately to have delivered to my doorstep. And wow, they are incredible. Super thick, big, fat 6 oz. cookies, with some of the most fun flavor combos. (This one for example: Quadruple chocolate dough covered with crushed butterfinger+fluff+fudge center+butterfinger top.) Definitely recommend!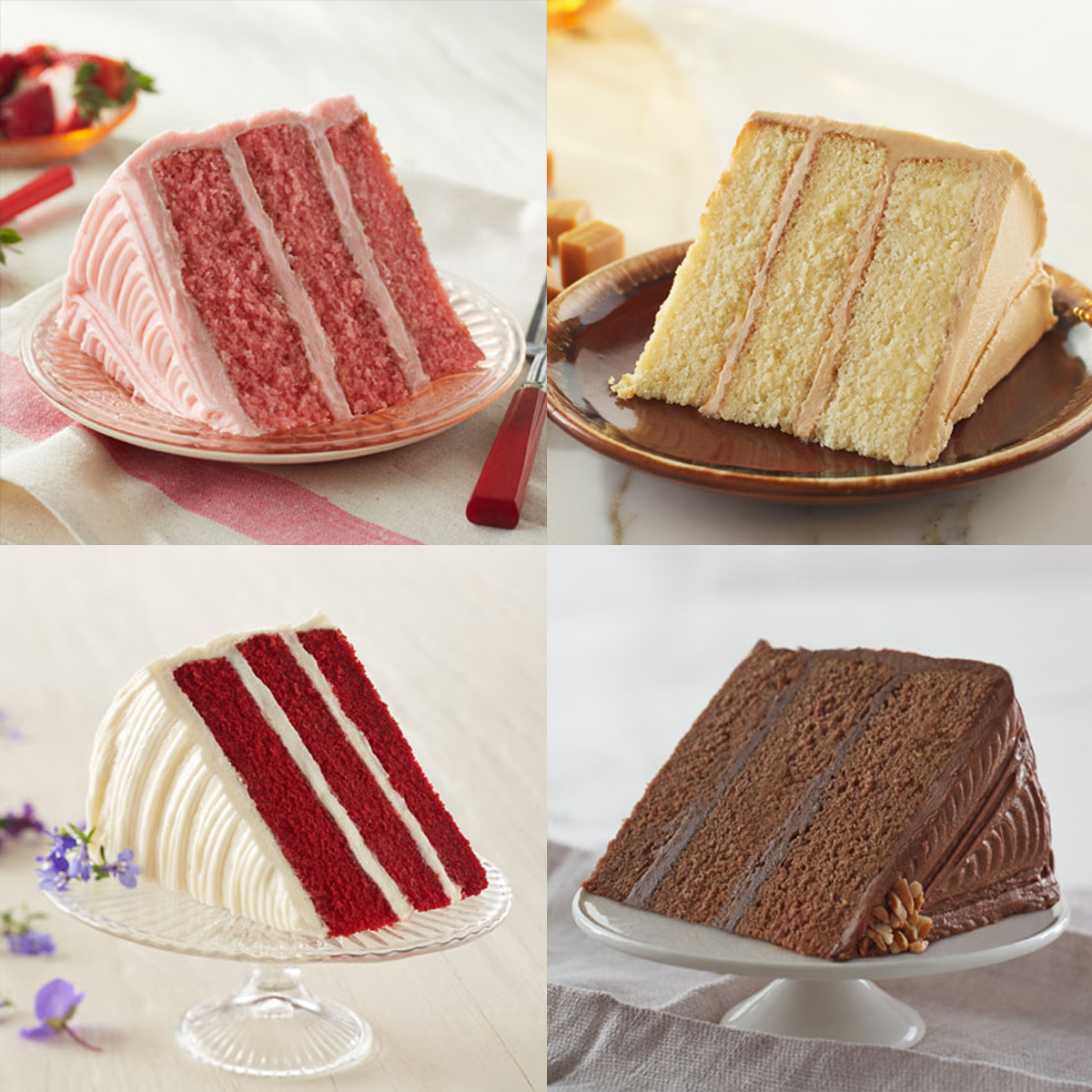 I have loved these classic layer cakes from Piece of Cake in Atlanta for years and count their Red Velvet, Strawberry and Caramel Cake as some of my favorites. They've been in business since 1985 and ship their 7-inch three layer cakes for your in-home enjoyment.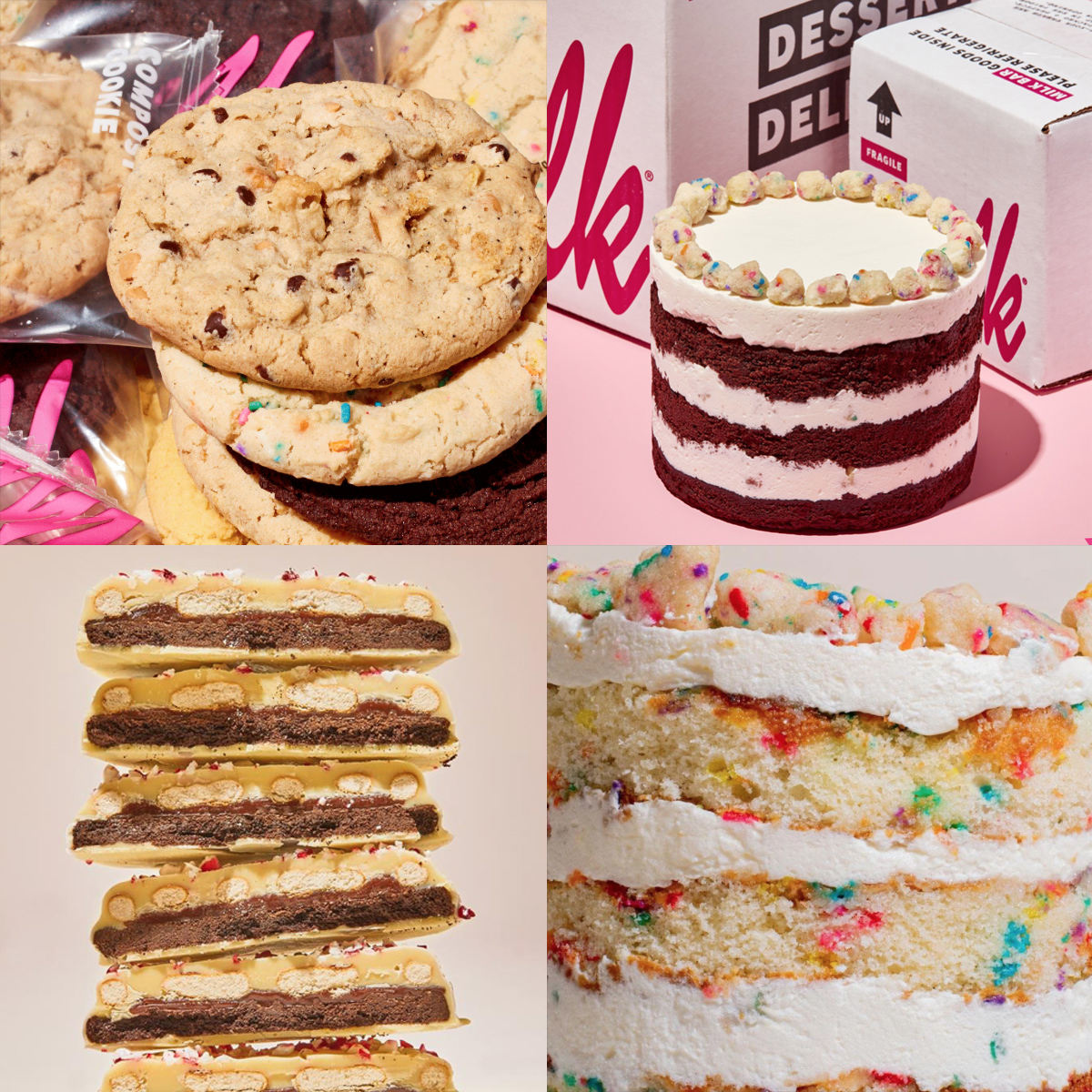 I first enjoyed Milk Bar in New York City with some of their signature treats like their Milk Bar Pie and Cereal Soft Serve. I haven't tried any of their sweets shipped to my home yet, but they have a Chocolate Peppermint Bark Cake that is calling my name right now. And just look at that birthday cake side view. It screams happiness.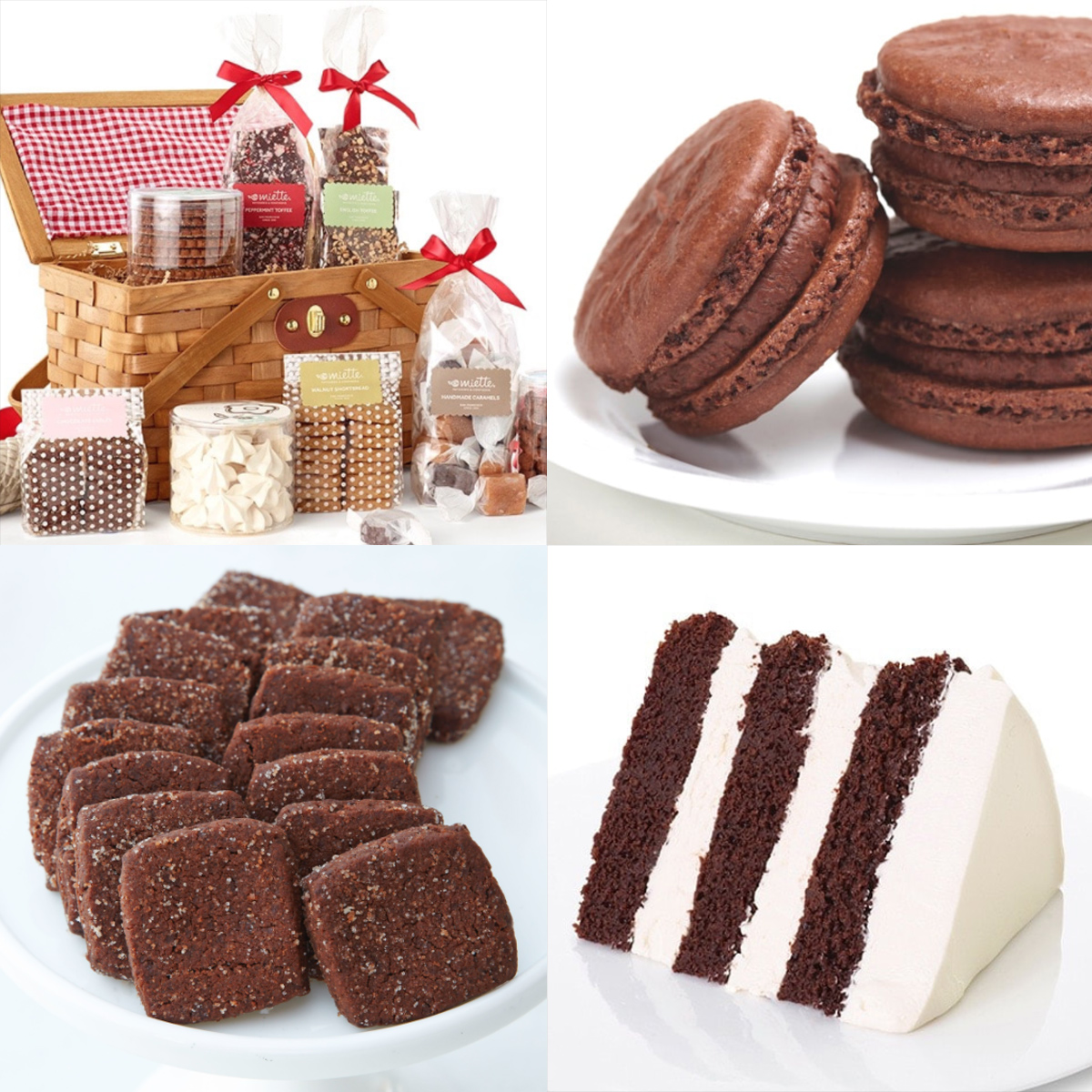 Oh my little Miette Patisserie. A charming sweet shop in San Francisco. Miette makes the most incredible chocolate Scharffen Berger Cake and their chocolate macarons are a must-purchase any time I visit. But I think their Chocolate Sable Cookies are my absolute favorite. They are small and unassuming, but fantastic on flavor and so addictive. I always grab a cute little polk-a-dotted bag to bring home with me and I have had them delivered, too.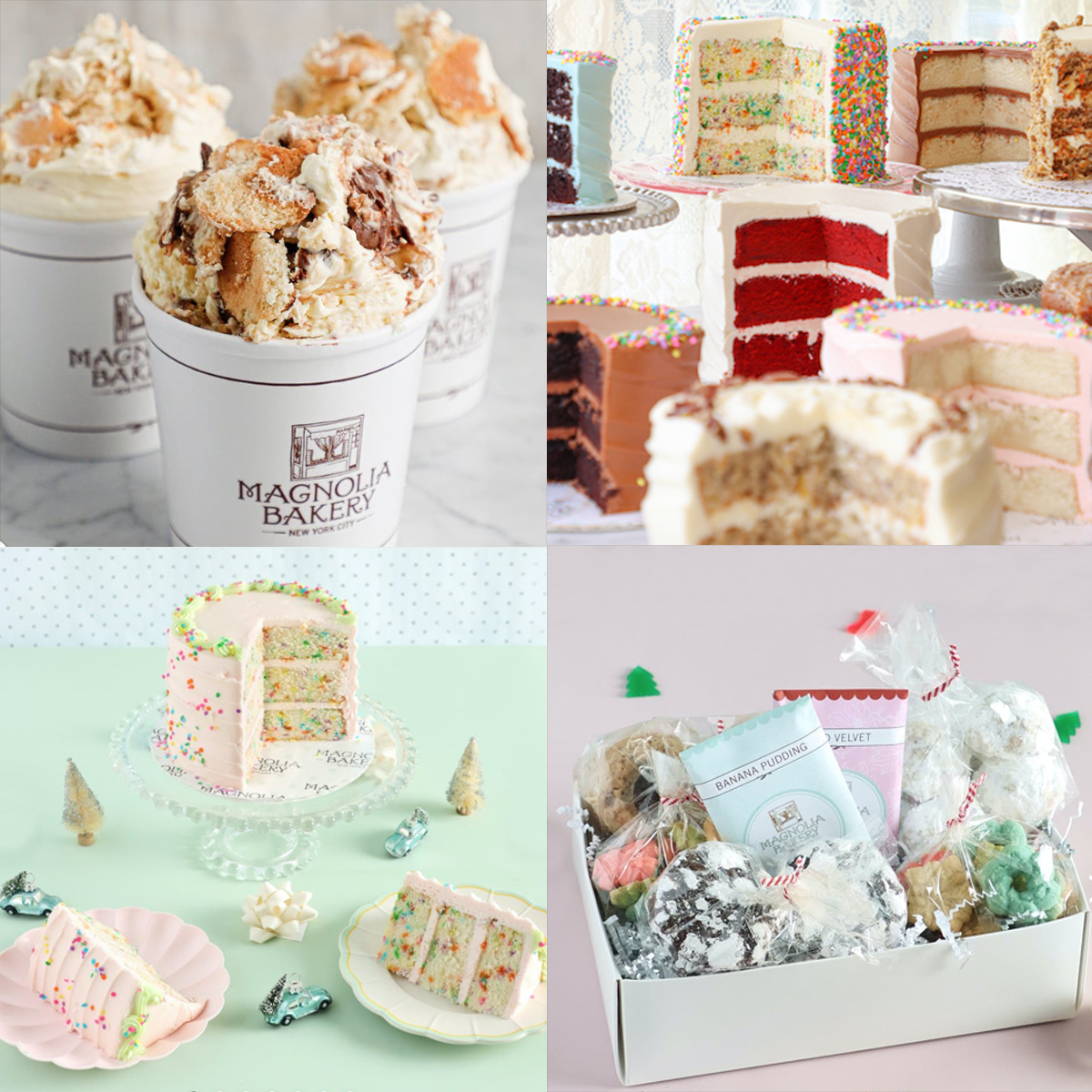 Magnolia Bakery is famous in New York City and offer up some of the most beautifully frosted, pastel-colored, buttercream cupcakes. The last time I was in NYC, I also had their Banana Pudding for the first time and OMG, so good. The pic above features their chocolate hazelnut banana pudding and I definitely need it in my life. Luckily they deliver so I can try more of their famous treats from home any time I want.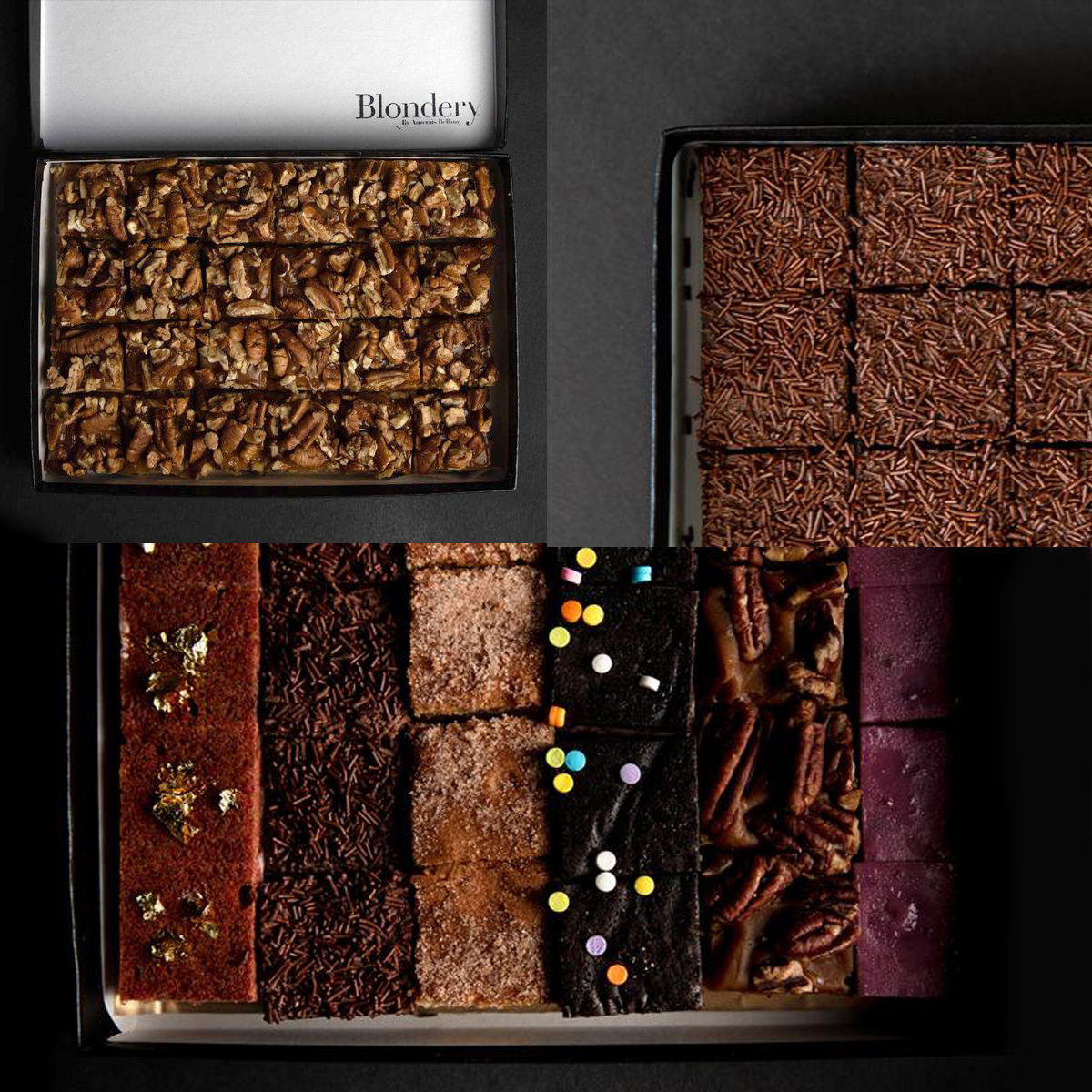 Blondery is a virtual bakery serving customers directly. Blondery offers boxes of decadent, bite-size treats including brooklyn blackout blondies, birthday cake blondies, cinnamon sugar blondies and my favorite – her pecan and salted caramel blondies. Incredible!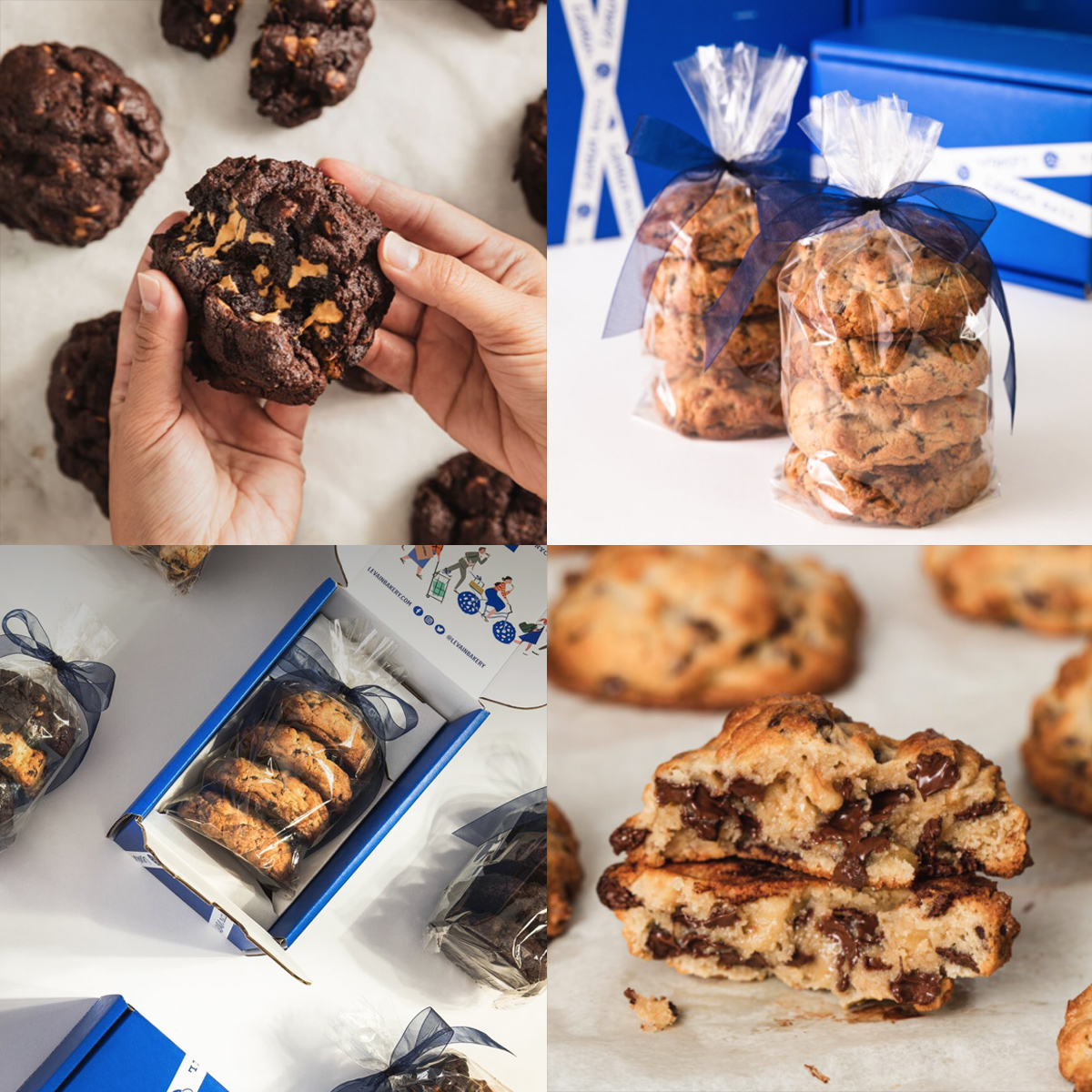 This New York City Bakery is wildly famous for their signature chocolate chip cookie and worth it when I waited in line to enjoy one fresh and warm right out of the oven in all of it's gooey grandness. Now, I'm excited that you can have them delivered to your home, too. Can't wait to try them at home and see how they compare to enjoying them in person.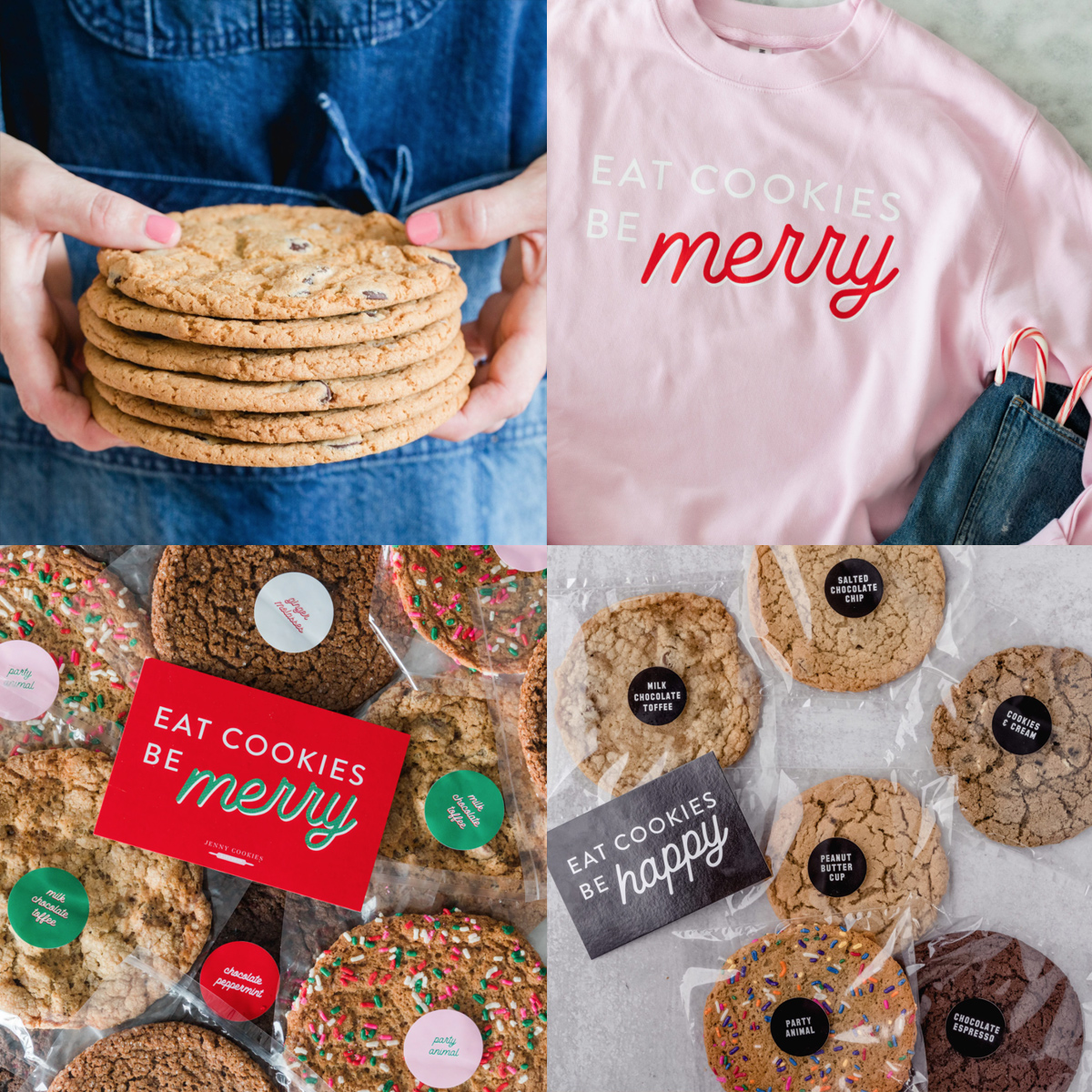 Love cookies? Well, you're in luck. Jenny is offering a special holiday assortment of her enormous classic cookies including these fun flavors: Chocolate Peppermint, Ginger Molasses, Milk Chocolate Toffee and Party Animal. Don't forget to grab a festive cookie sweatshirt, too.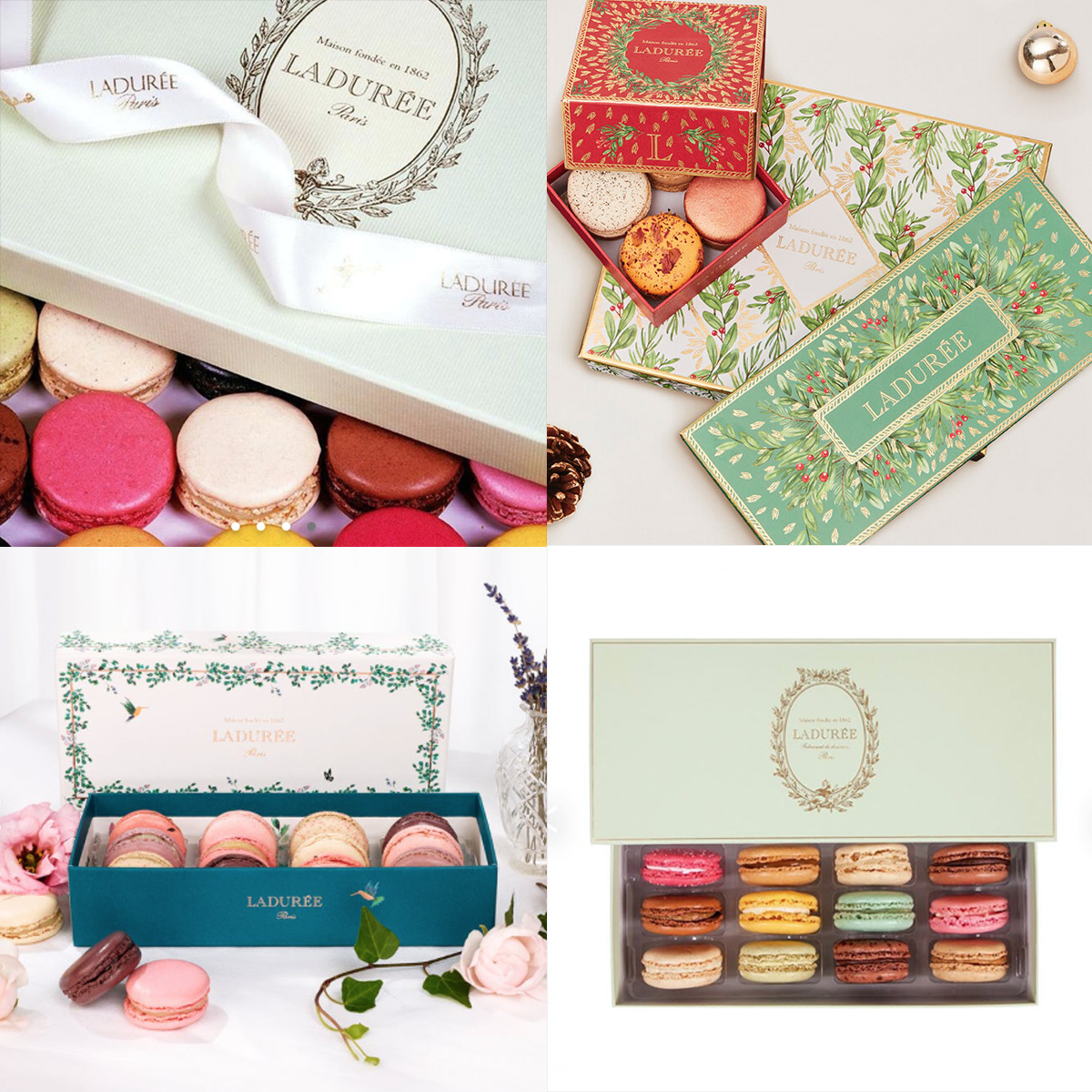 Ladurée is a gorgeous shop to visit if you get the opportunity. I've been lucky enough to visit their NYC and Paris locations and their lineup of pastries, sweets and macarons is a sight to behold in person. I'm happy to say you can experience their beautifully-packaged macaron gift boxes at home, too.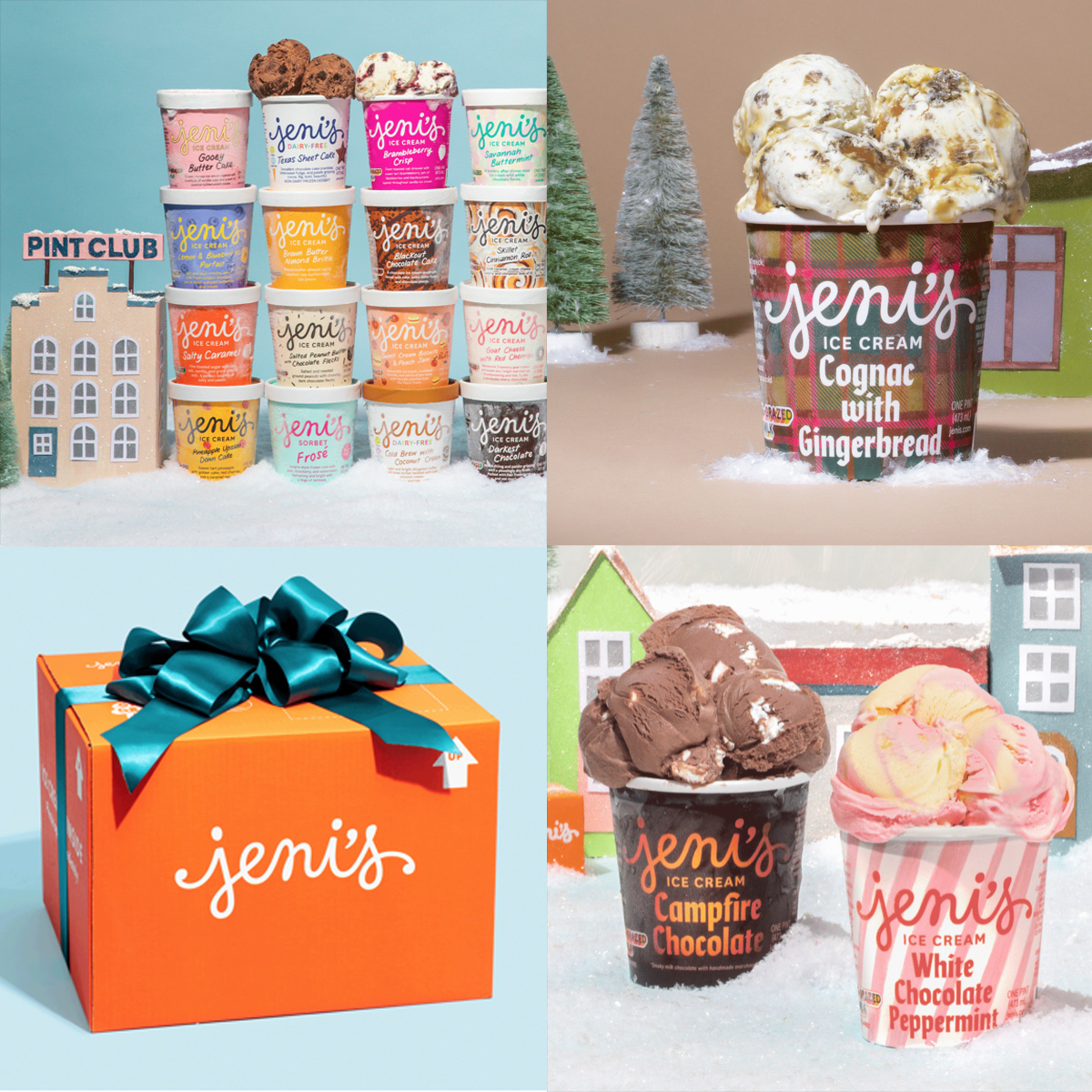 I love ice cream so much and I'm a huge fan of Jeni's. They have multiple shop locations and you can also find their pints in some grocery stores. Whenever I get a chance to visit their shop I grab my favorite flavor – darkest chocolate. But, there is nothing like receiving that big orange box of ice cream dreams direct to your door. Pick from one of their fun collections like, Grand Holiday, Boozy or Bestsellers – or even sign up for one of their pint club subscriptions. I received one of their gift boxes for Christmas a couple of years ago and it was the happiest surprise.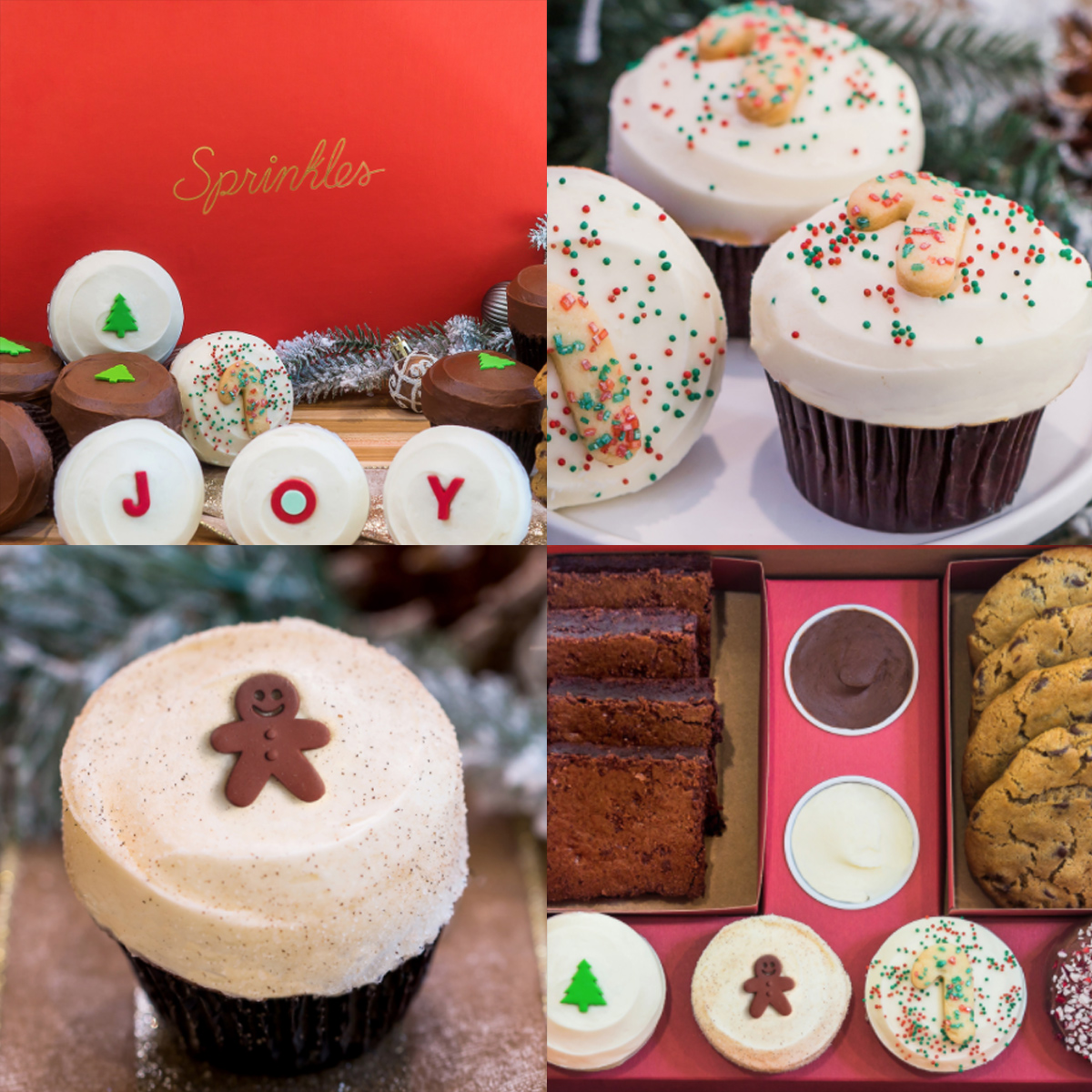 Sprinkles is one of my favorite cupcake bakeries with multiple locations and I've enjoyed a bunch of their flavors over the years while traveling to different states. Now that they ship nationwide, I'm excited to have them delivered straight to my door. You can order boxes of cupcakes with custom messages spelled out in fondant and placed on top of the frosting. You can also order at-home, decorate-your-own cupcake kits, or predetermined seasonal gift boxes. I have yet to meet a sprinkles cupcake I didn't like, but my absolute favorites are on their everyday menu. Their Black & White cupcake and their Red Velvet cupcake. So good!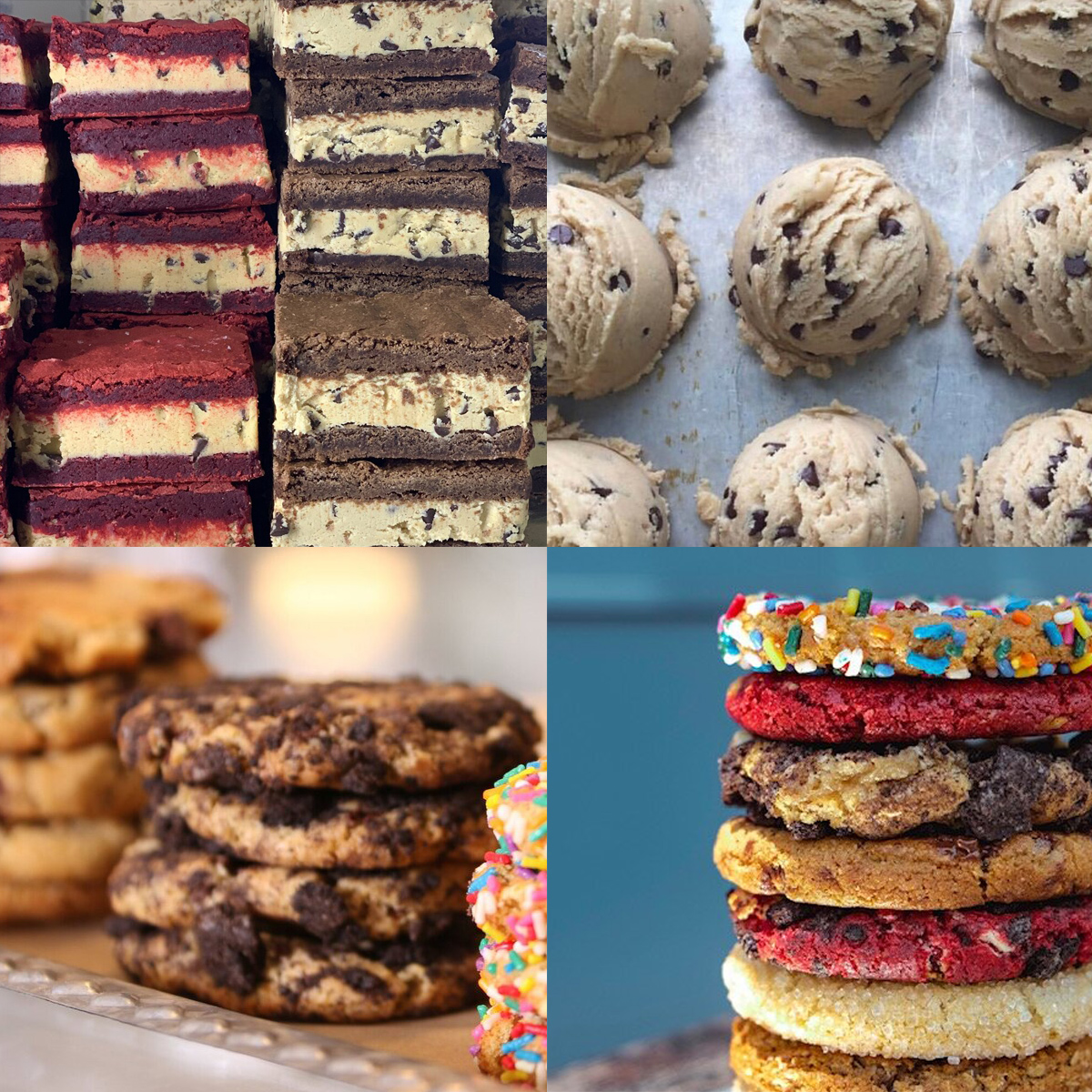 How about having cookie dough ready for baking sent to your door? Sounds good to me. So does their edible cookie dough for enjoying. This shop is new to me and the only one on the list I haven't tried yet, but I can't wait to taste their cookies, cookie dough pints and brownie cookie dough bars especially since they are also local to my area.
That's a wrap! Hope you have some new ideas for sending sweets to friends and loved ones this holiday or any day! It's a great way to shop small and make people smile at the same time.
Let me know other shops you've tried and love that ship in the comments below.