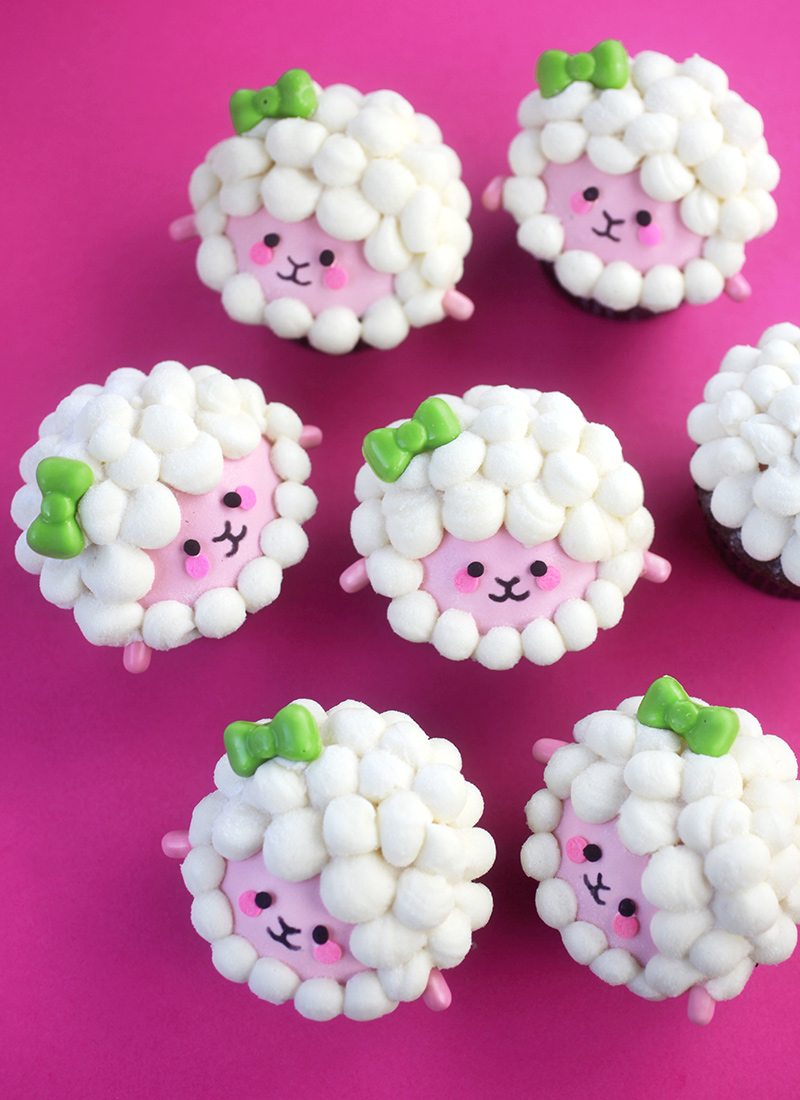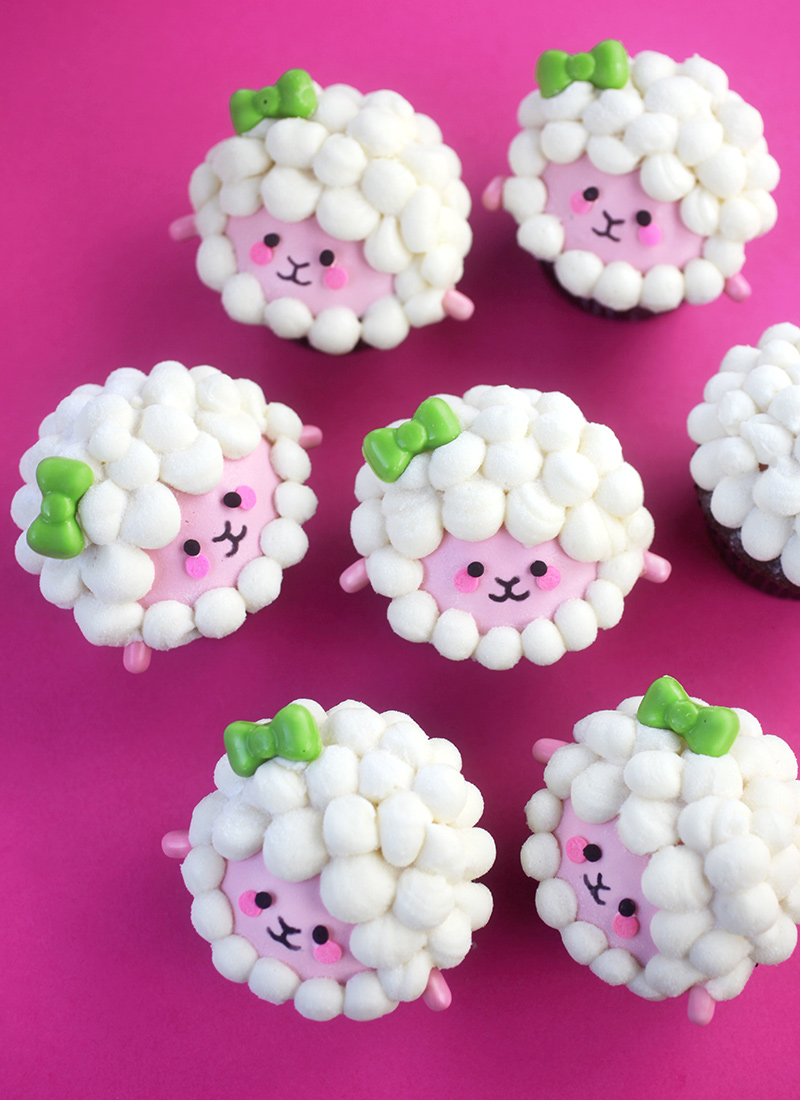 Look how cute these little lambs are. The faces were inspired by kawaii illustrations I liked online. Originally I wanted to make them as sugar cookies decorated with royal icing, but I ran out of time over the weekend, so I tried them out as cupcakes decorated with buttercream frosting.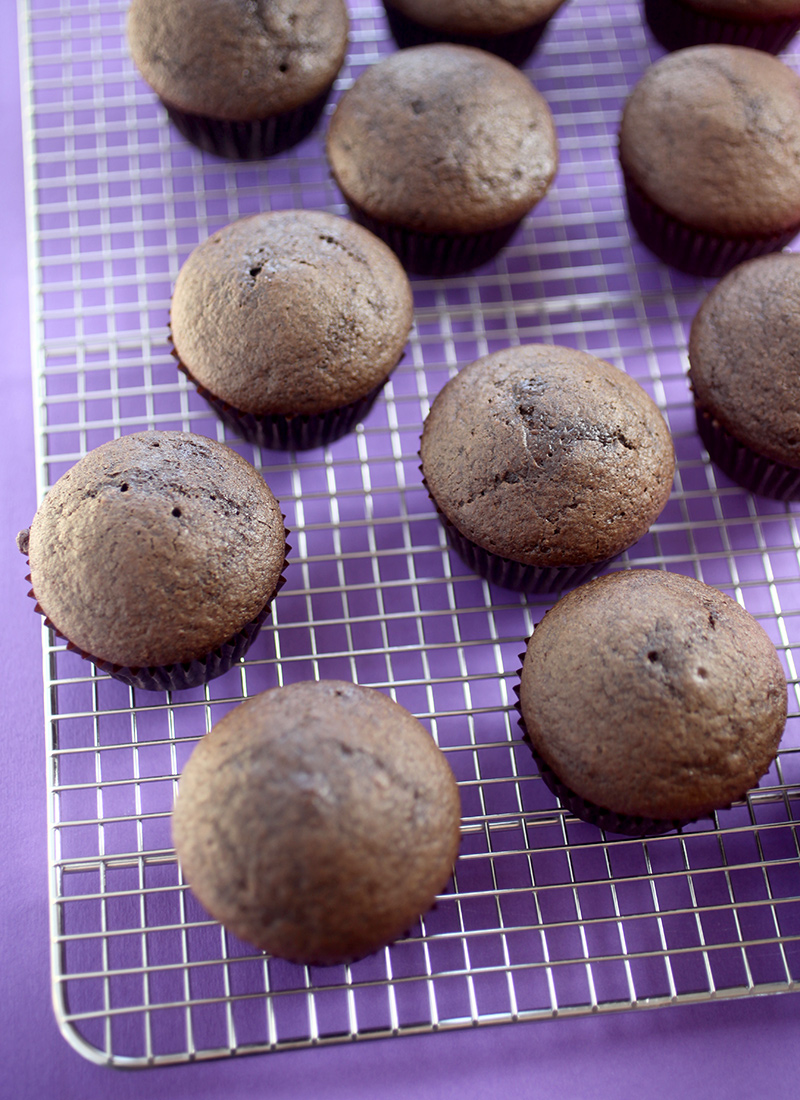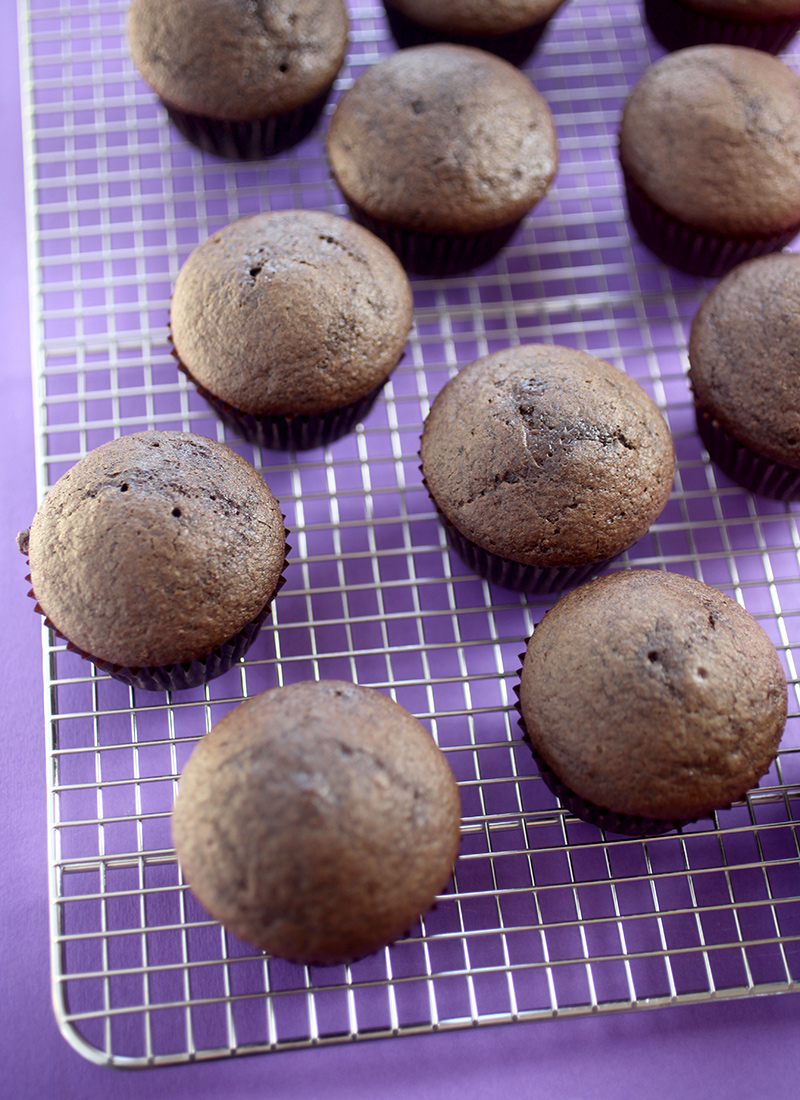 I used this cupcake recipe, BUT instead of baking them as mini cupcakes, I used the same batter and made regular size cupcakes and baked them for about 18 minutes. Also, here's the basic buttercream recipe I used.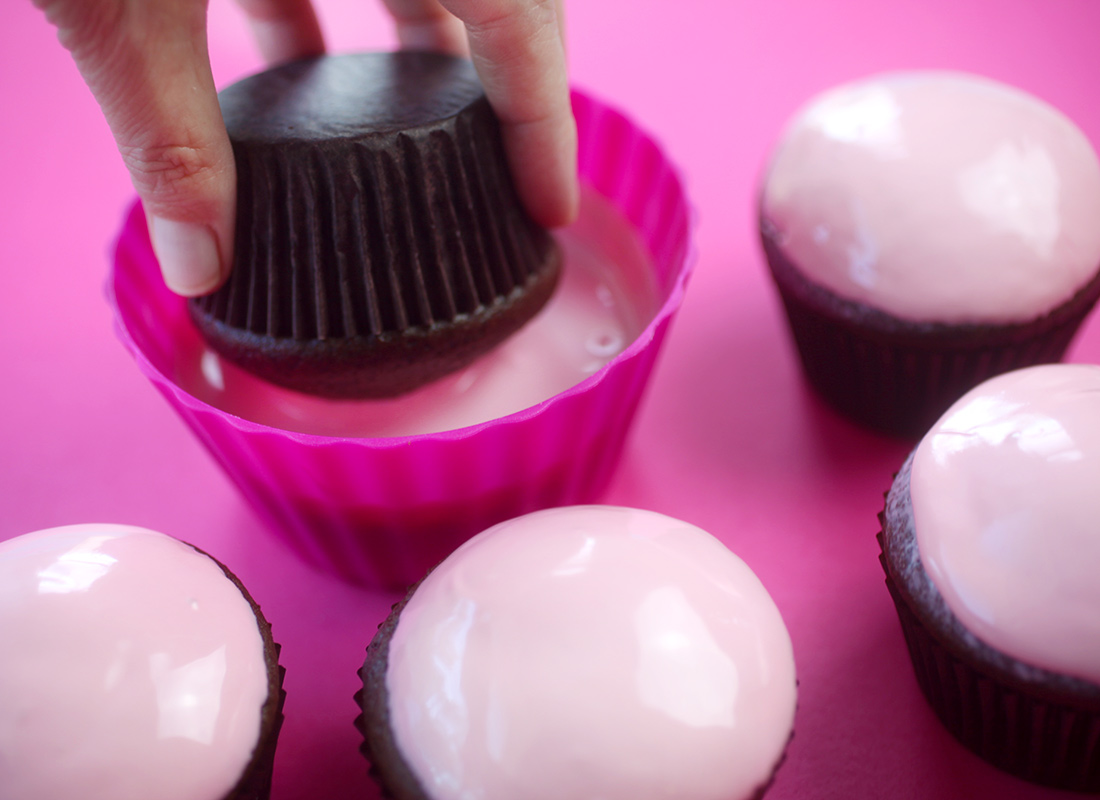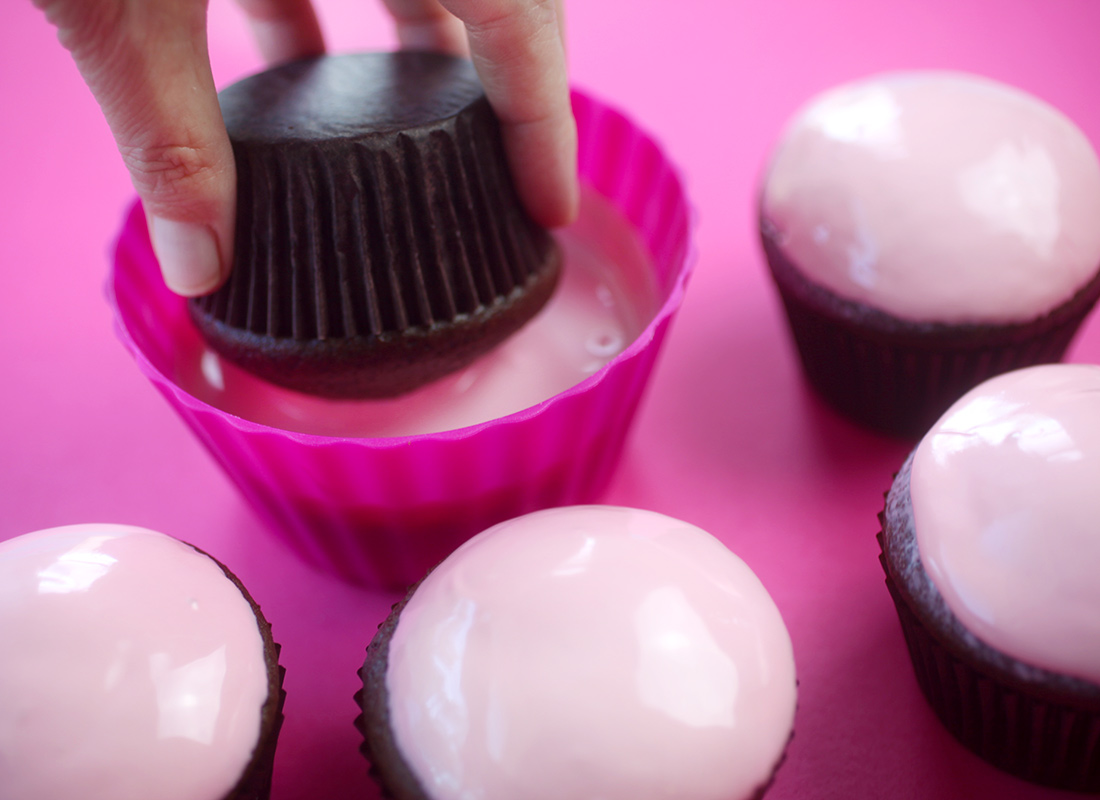 To easily make smooth pink faces, dip the tops of the cupcakes in melted light pink candy coating. You can make a light pink color by tinting white candy coating with pink oil-based candy color or by mixing white candy wafers with pink candy wafers to achieve a lighter shade when melting.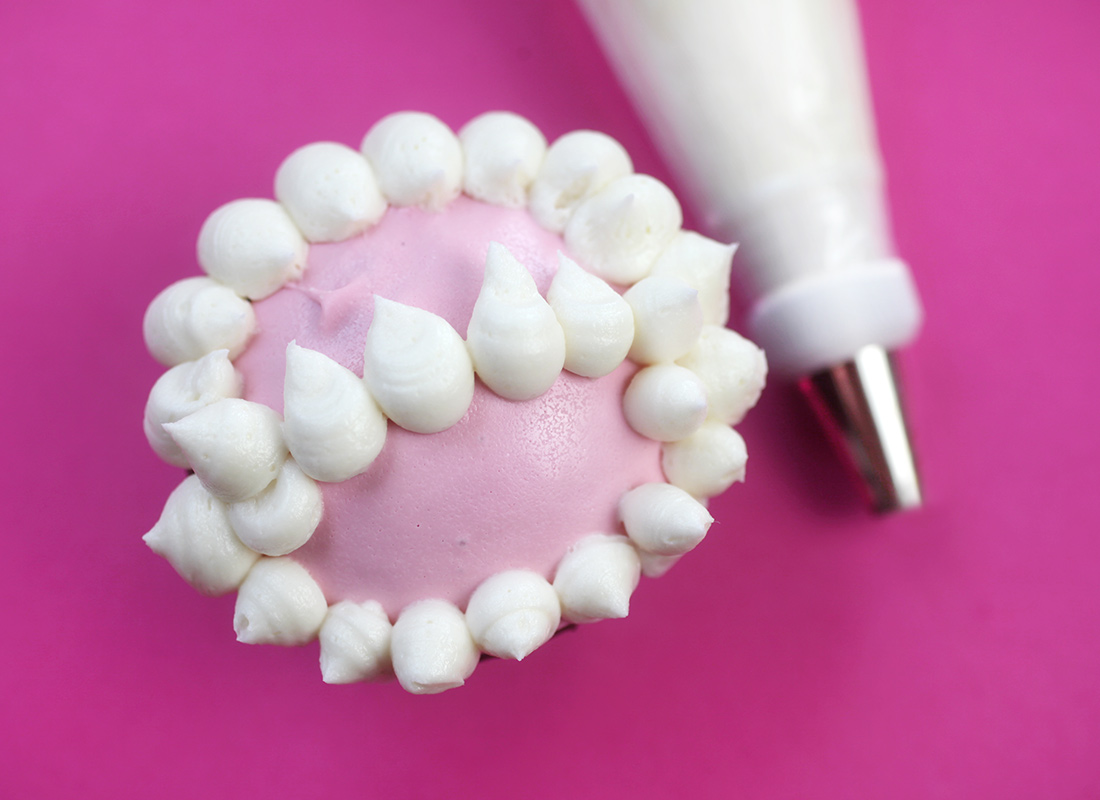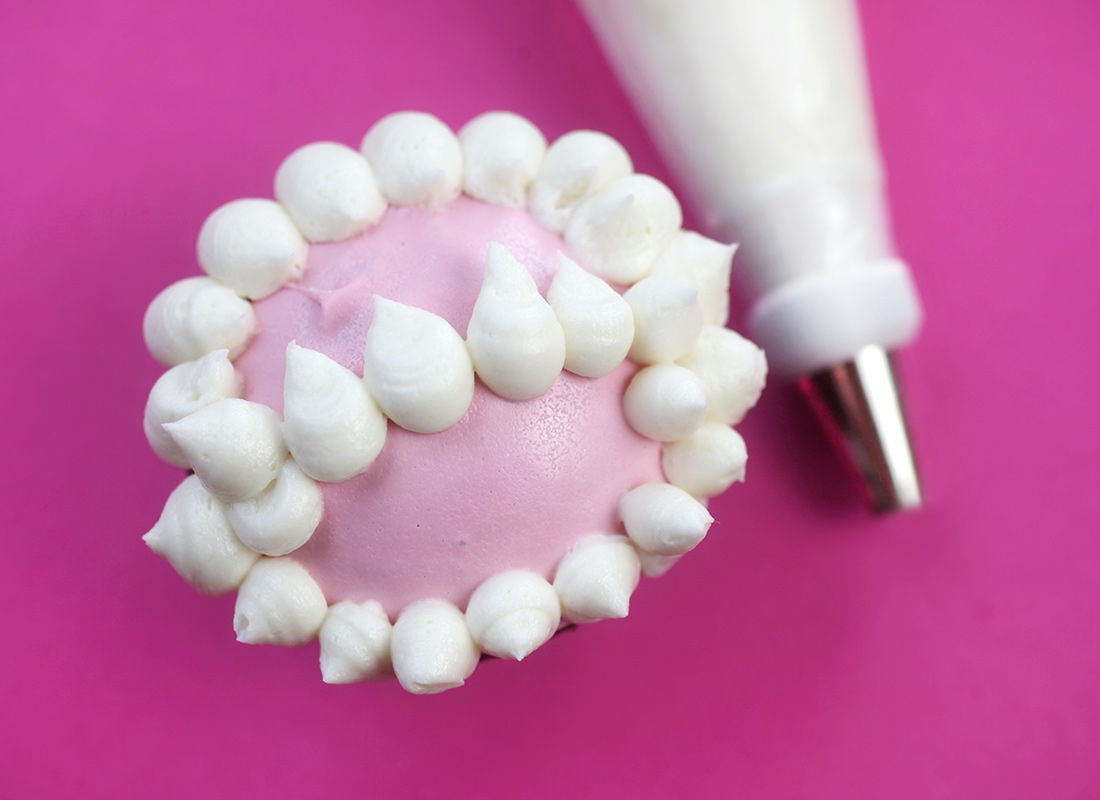 When the tops are dry, pipe dots of white buttercream on top with a #12 tip. Leave a small section free from frosting at the bottom as shown to decorate the face. I couldn't make perfect small balls of frosting like I had them pictured in my head, but don't worry, peaked frosting is pretty easy to fix.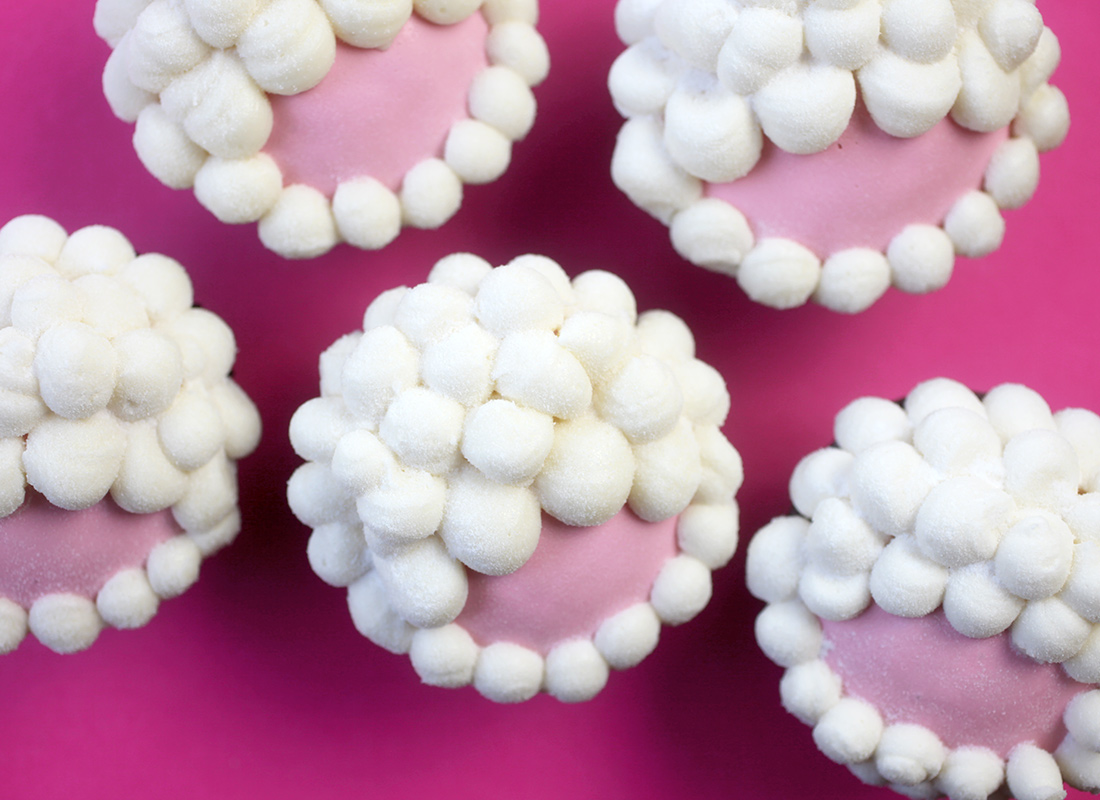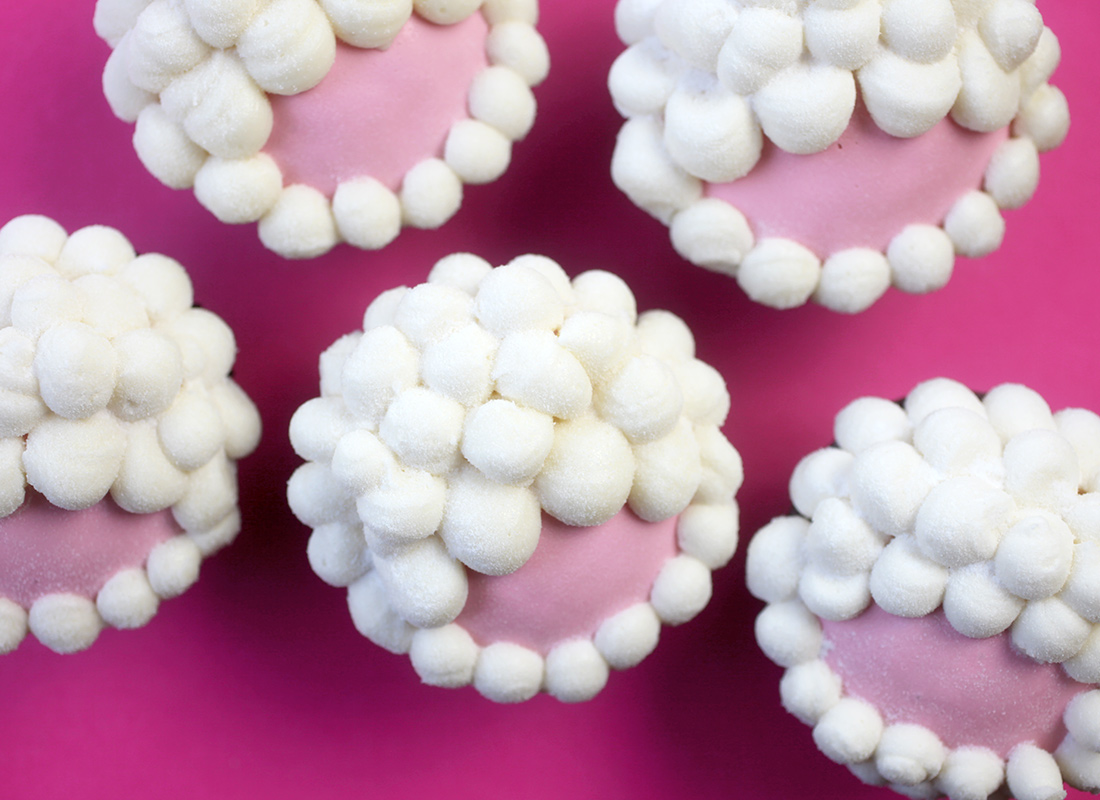 Frost the tops and then just place your cupcakes in the fridge for a few minutes. When the frosting is chilled, you can easily pat down the points. And, to give the frosting an even softer look, you can dust the tops with non-melting sugar. Trying not to get any on the pink area thogh. Chill again for a few minutes to make them easier to handle when putting on their faces.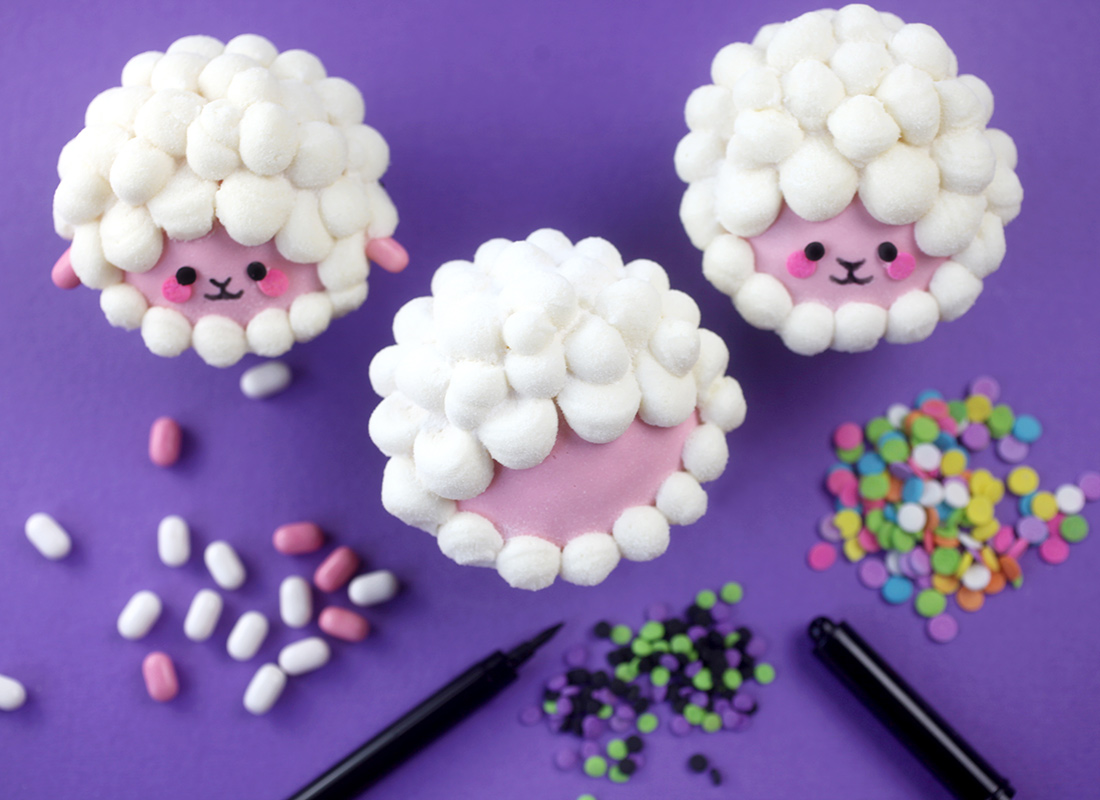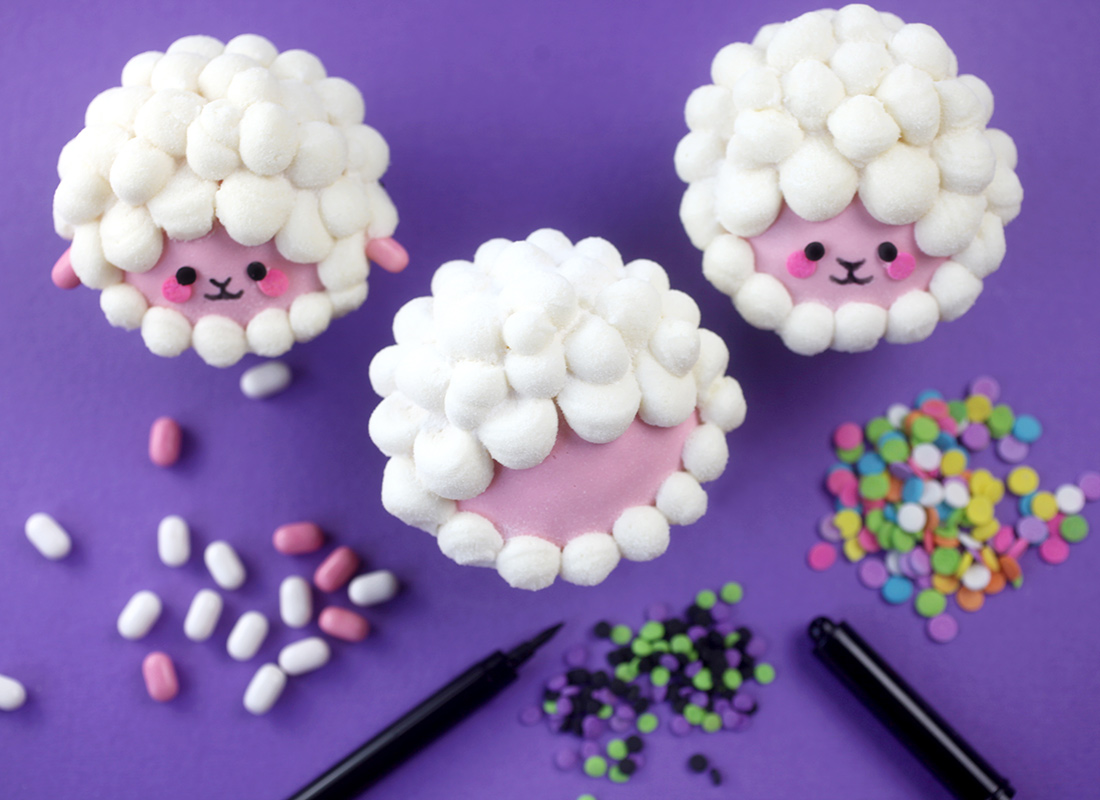 You can use pink confetti sprinkles for cheeks, small black confetti sprinkles for eyes, pink tic tacs for little ears and a black edible ink writing pen to draw on the mouths and noses. Attach the sprinkles using a dot of melted candy coating to act as glue.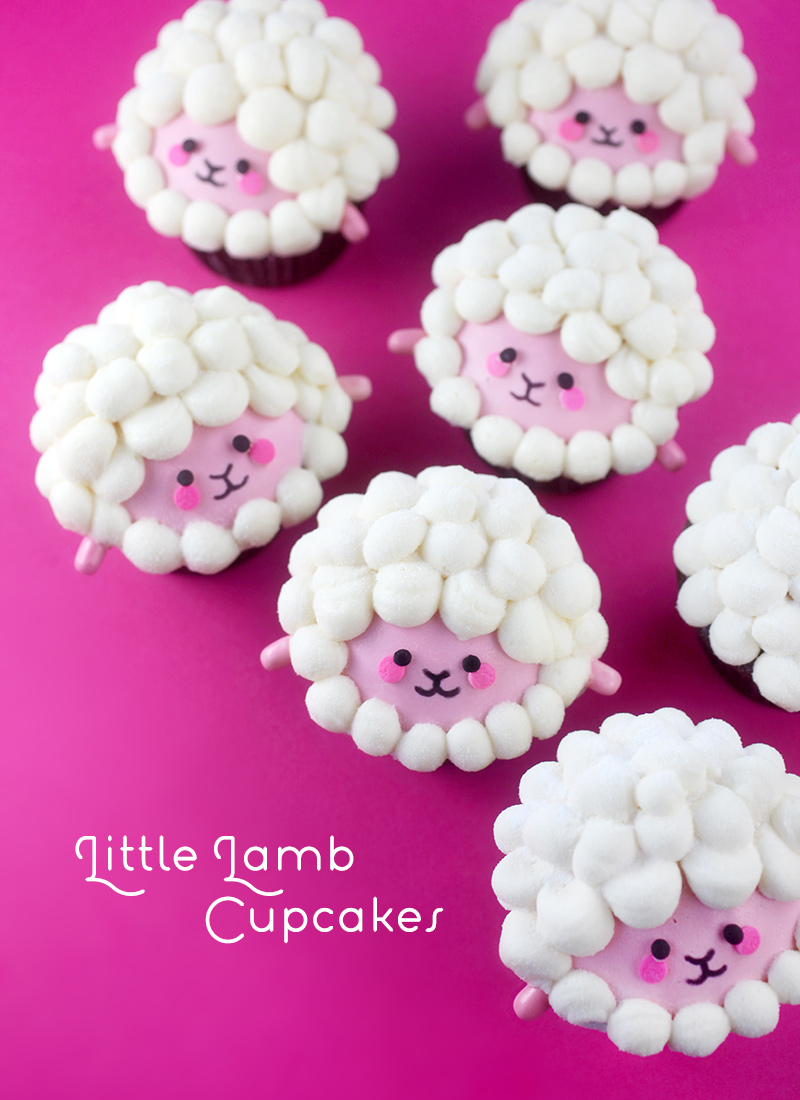 Wooly cute!!!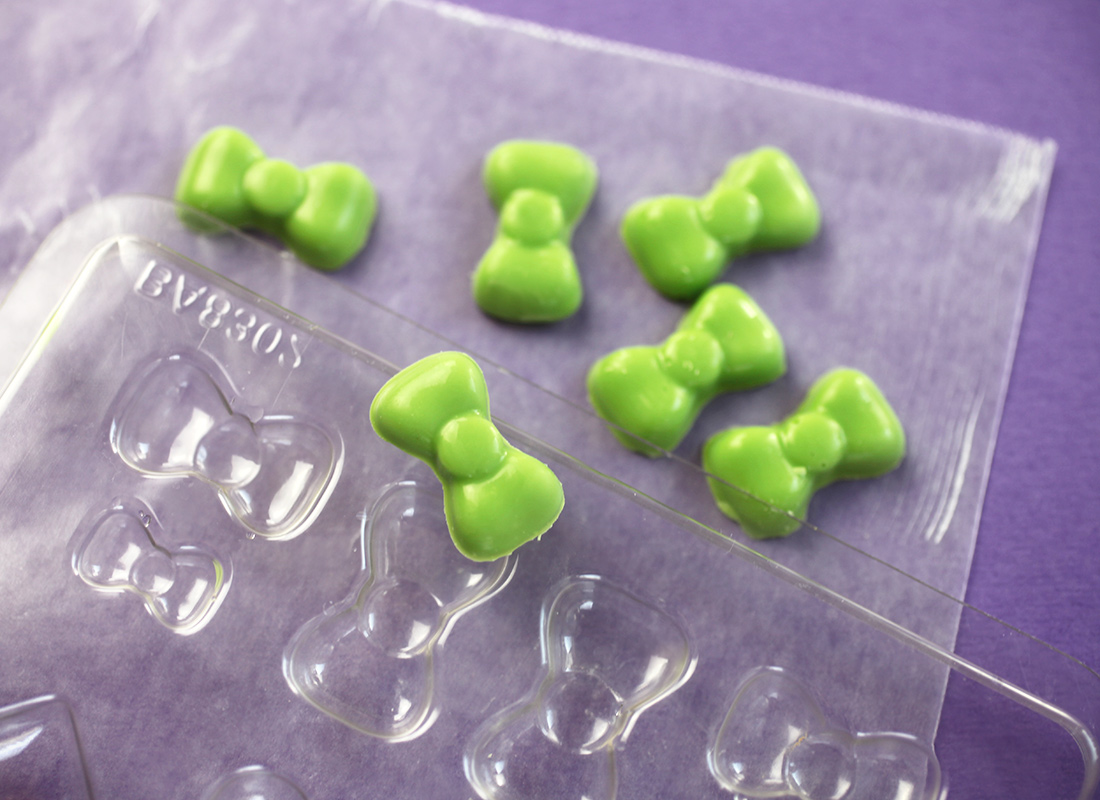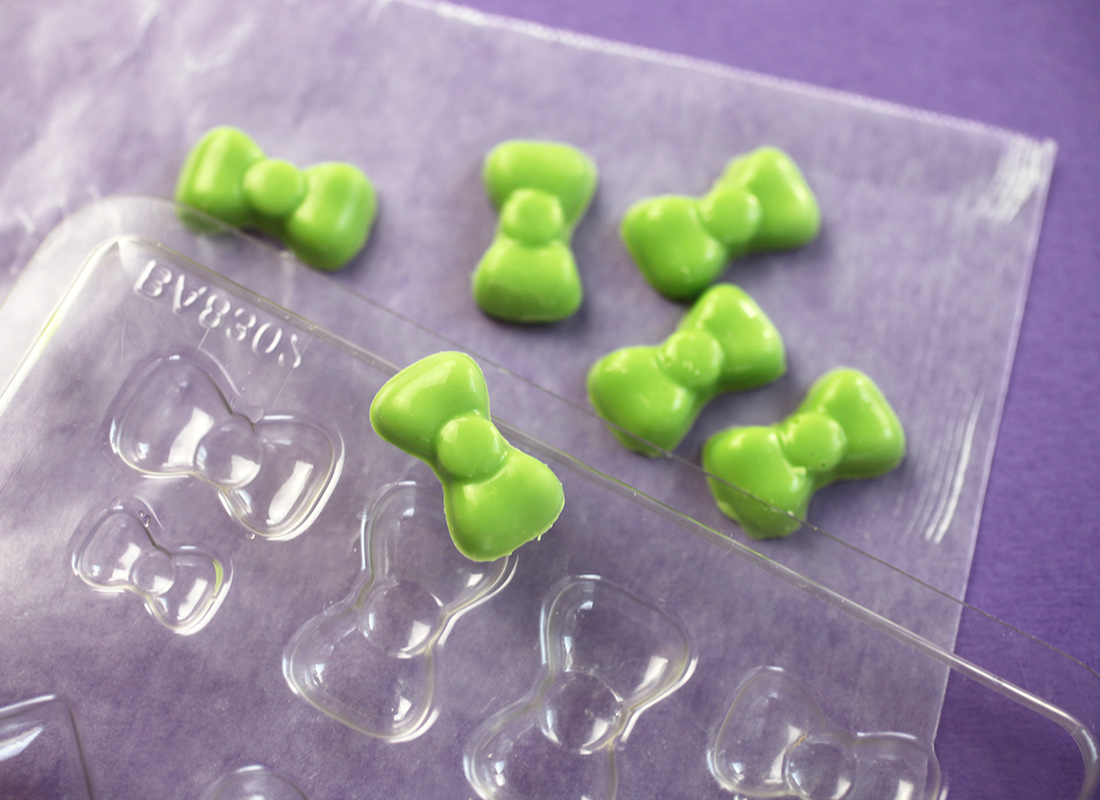 To dress them up a bit for Easter, add some candy bows. I used my Bakerella for Make'n Mold Playful Shapes candy mold to make them, but you can also use any candy shapes you find to work.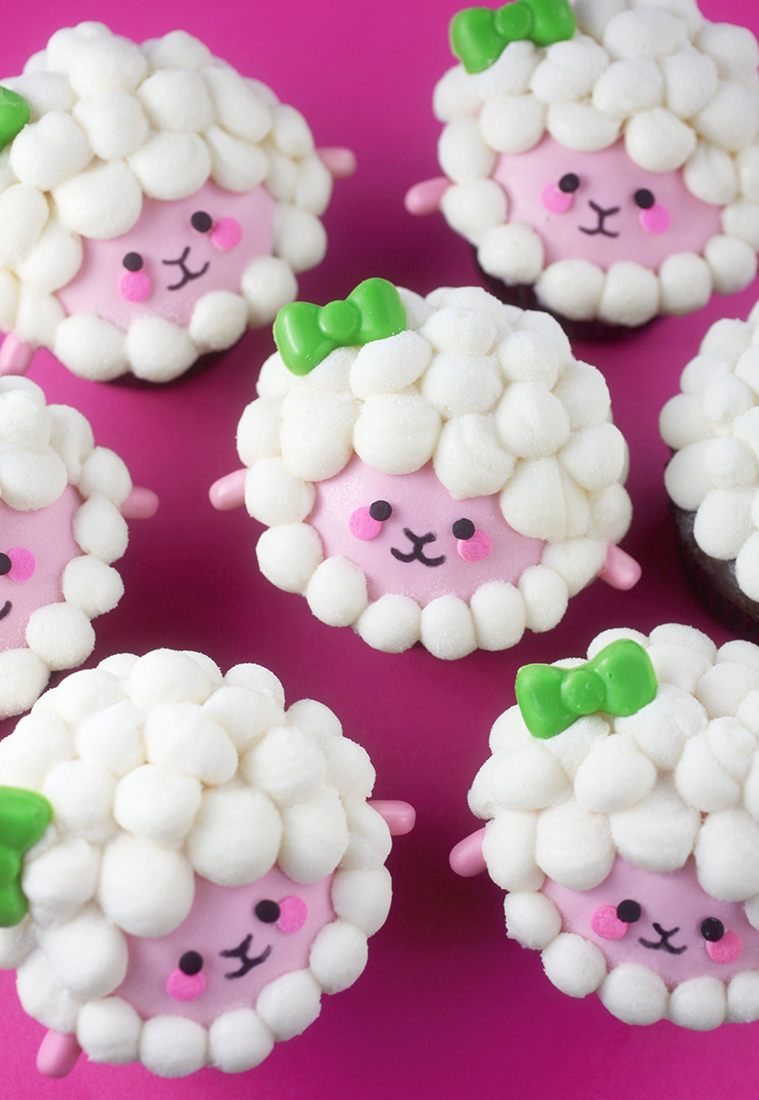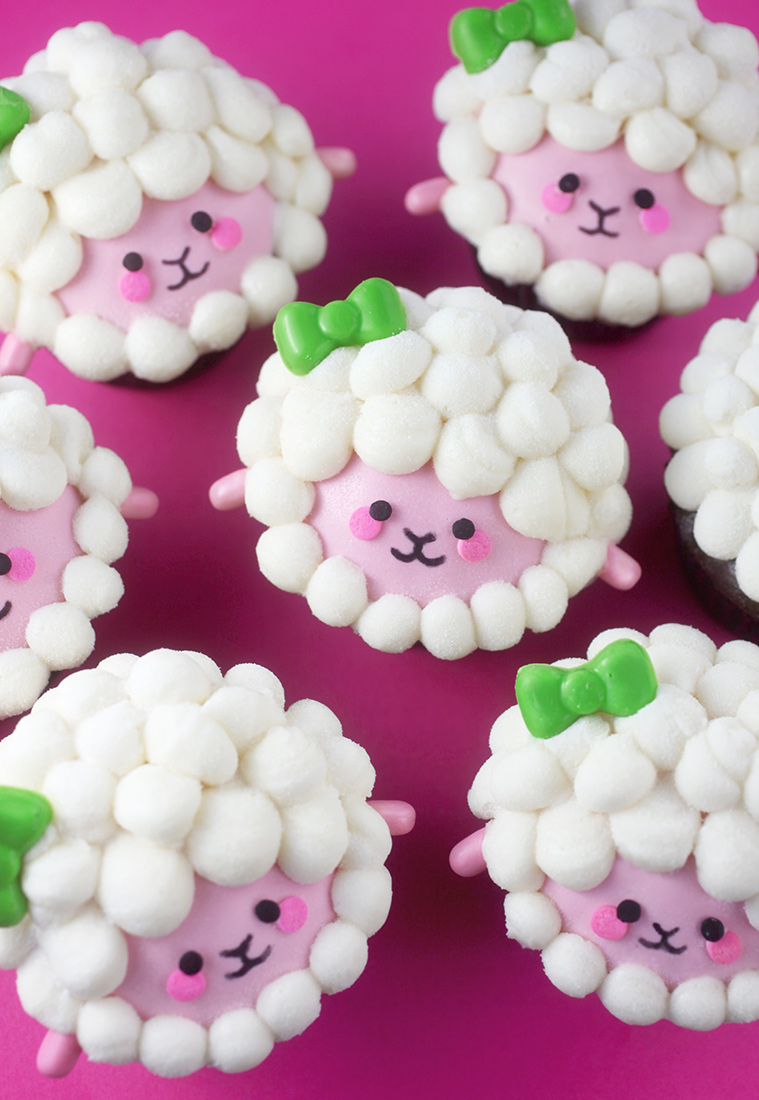 Make them for Easter or any day and make someone smile!