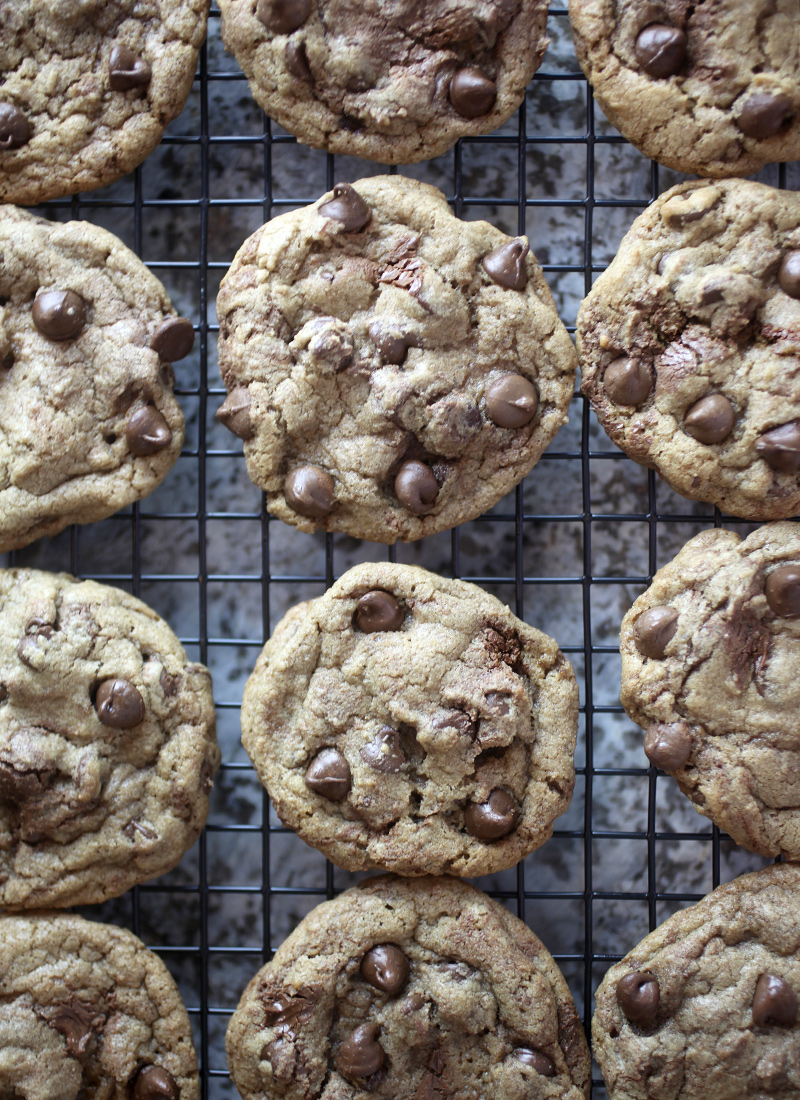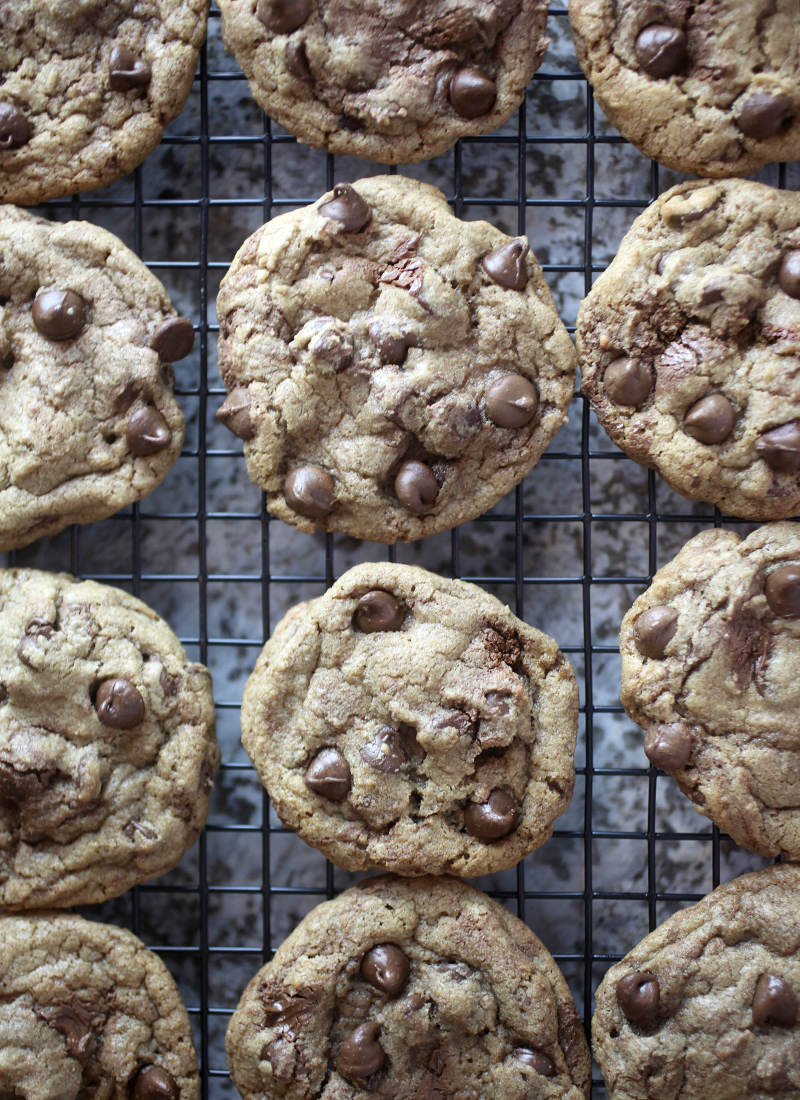 I have a new favorite cookie to crave. At least for this week anyway. These cookies are hugged with nutella and make a pretty sweet switch up to my go-to chocolate chip cookie.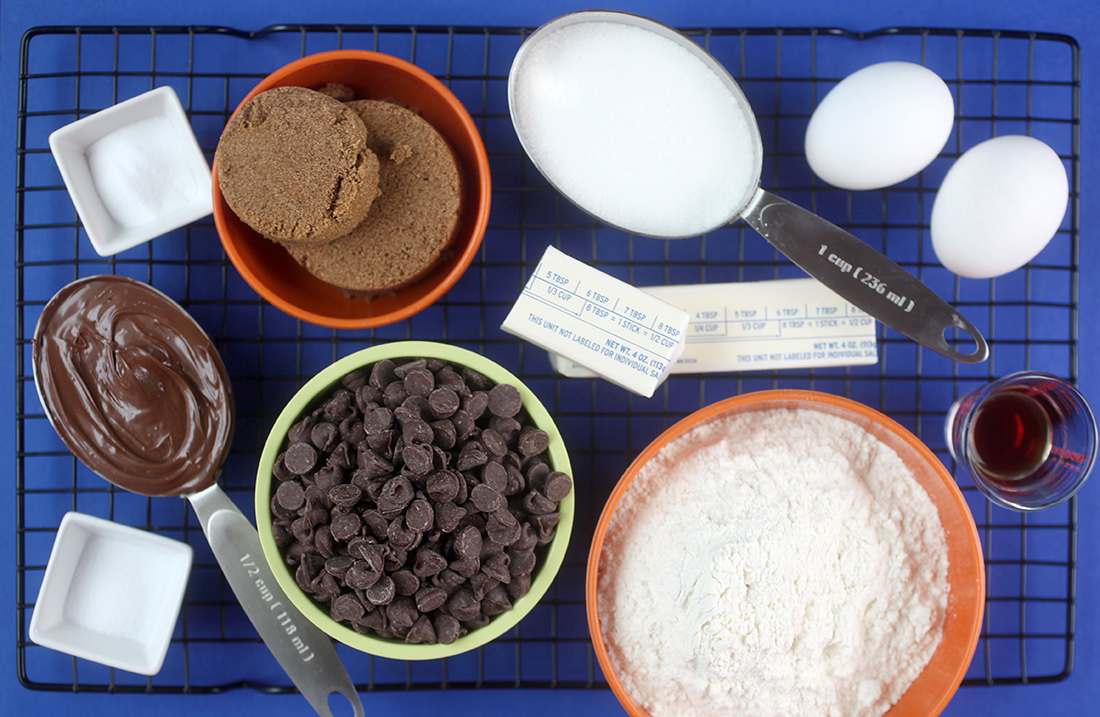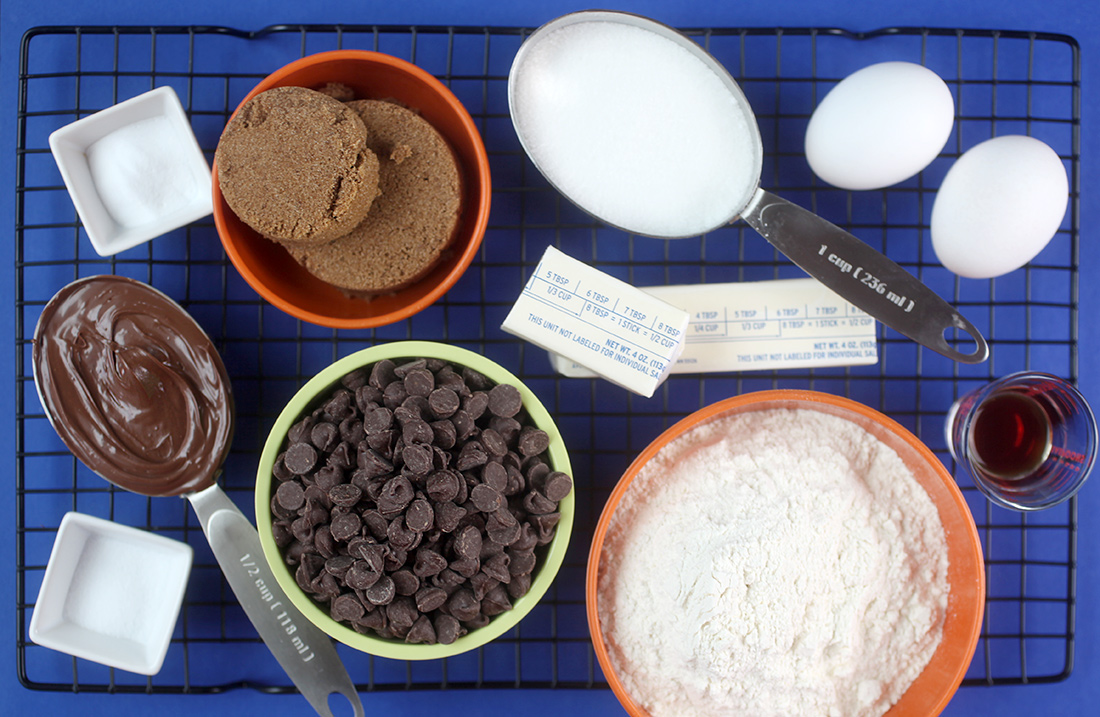 In addition to the nutella mixed in these guys, I also used a combination of granulated and dark brown sugar and oh my gosh. They are so good. Velvety even. I can't stop eating them.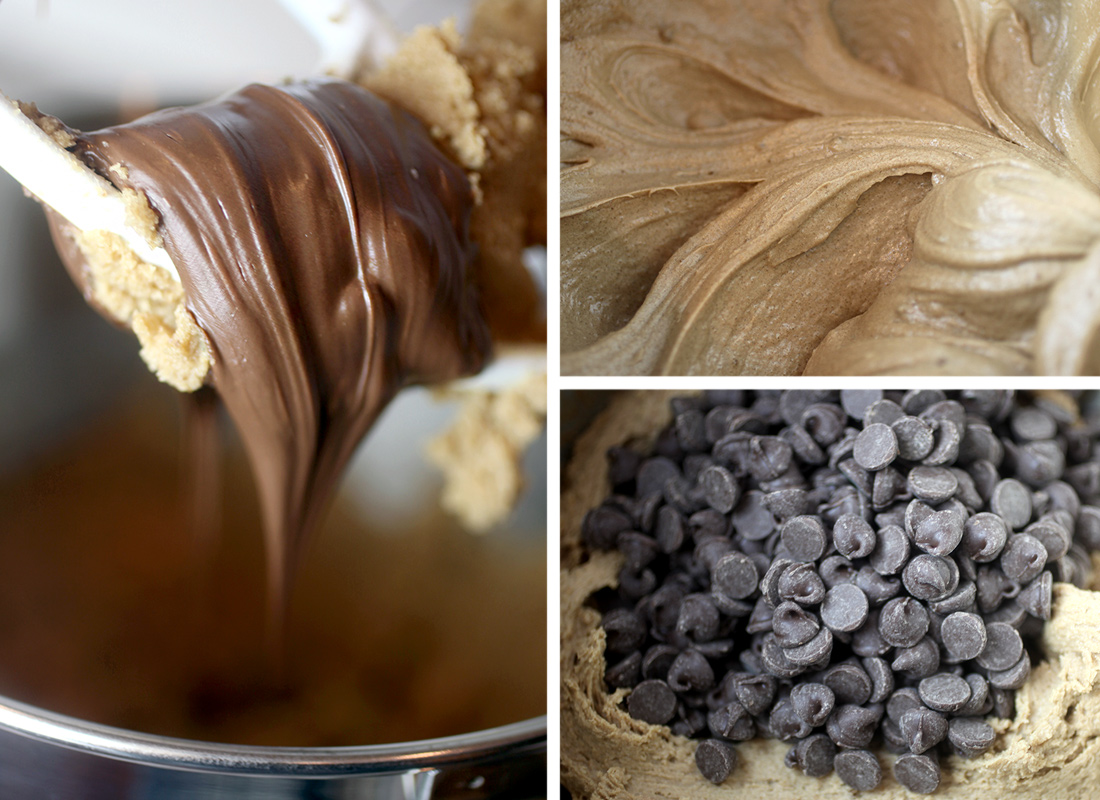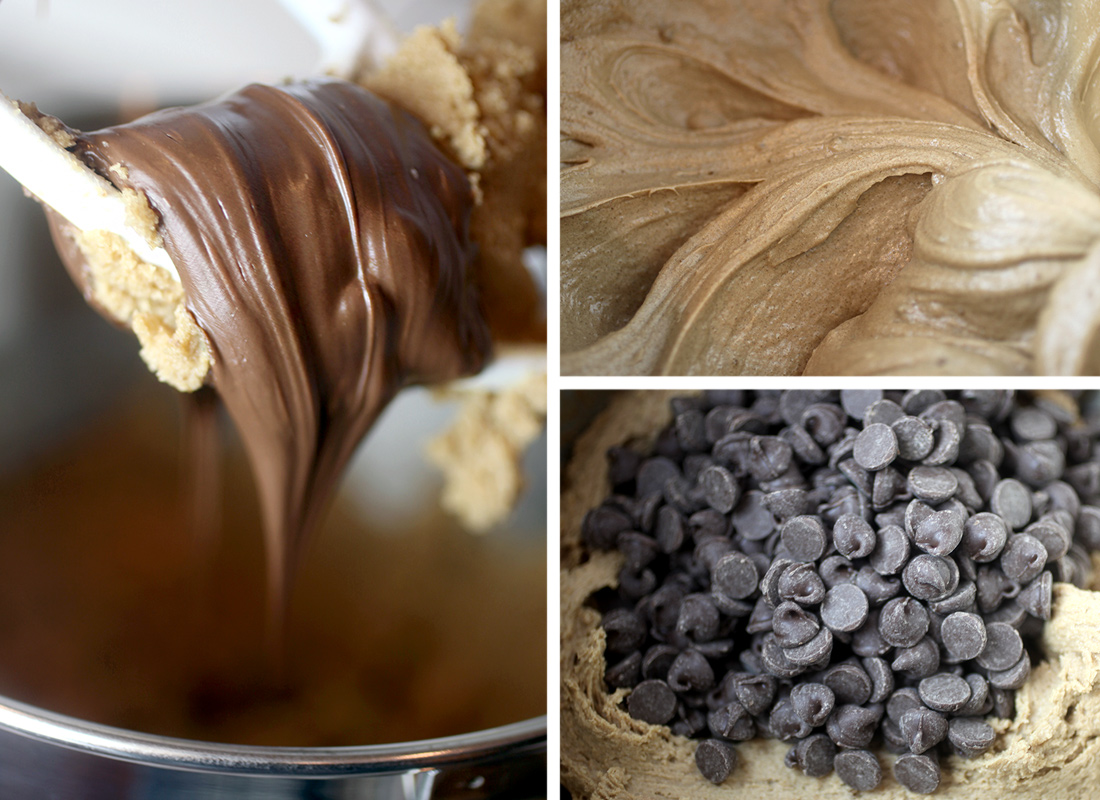 Mix 1/4 cup of nutella in the batter and stir in 2 heaping cups of chocolate chips.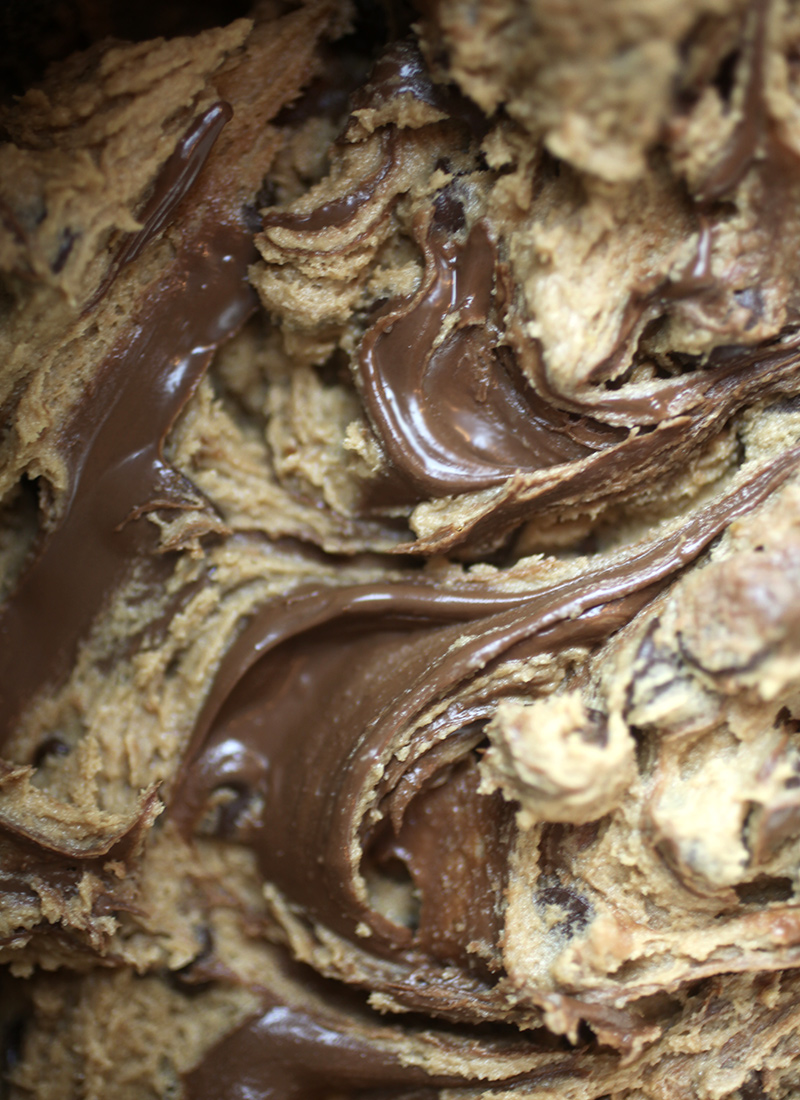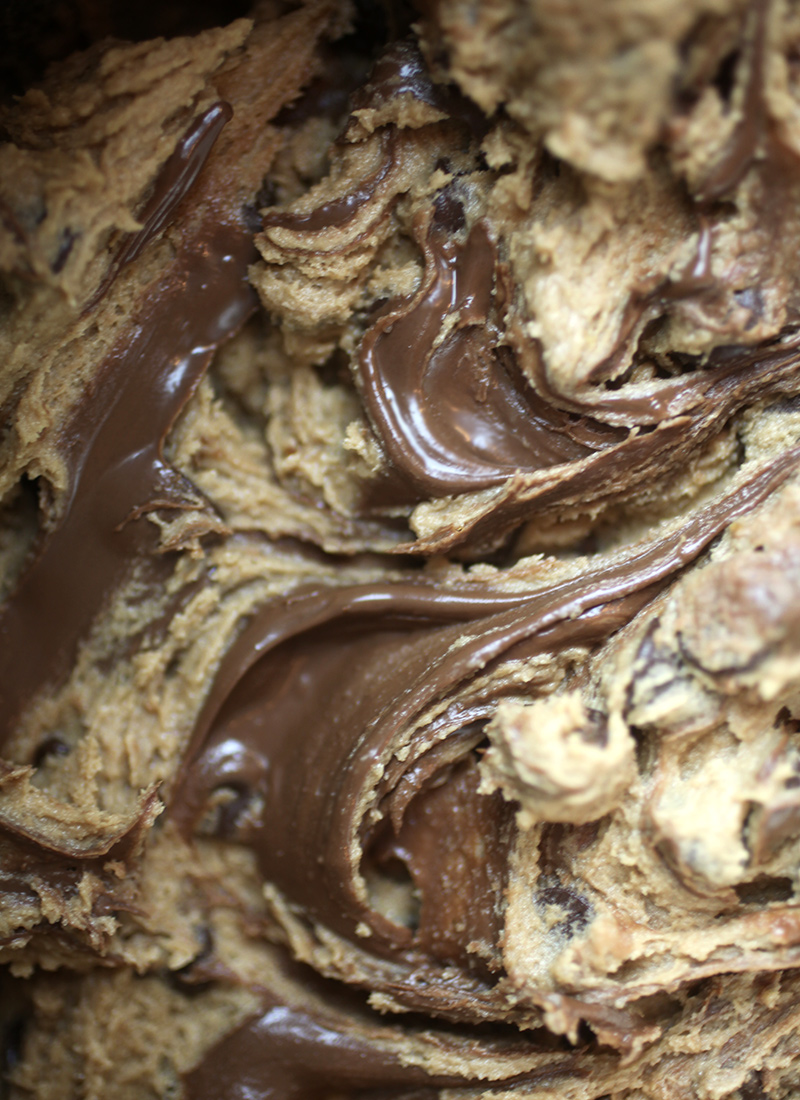 Then streak the batter with the remaining nutella. Scoop onto baking sheets and bake away.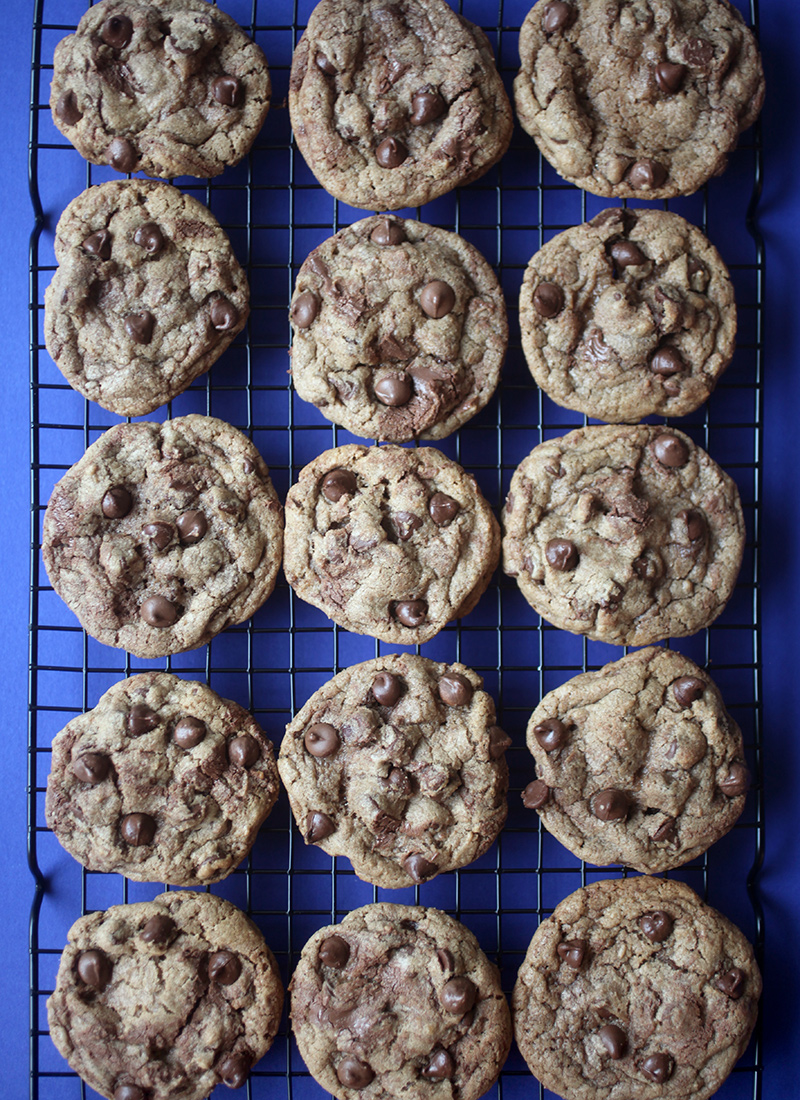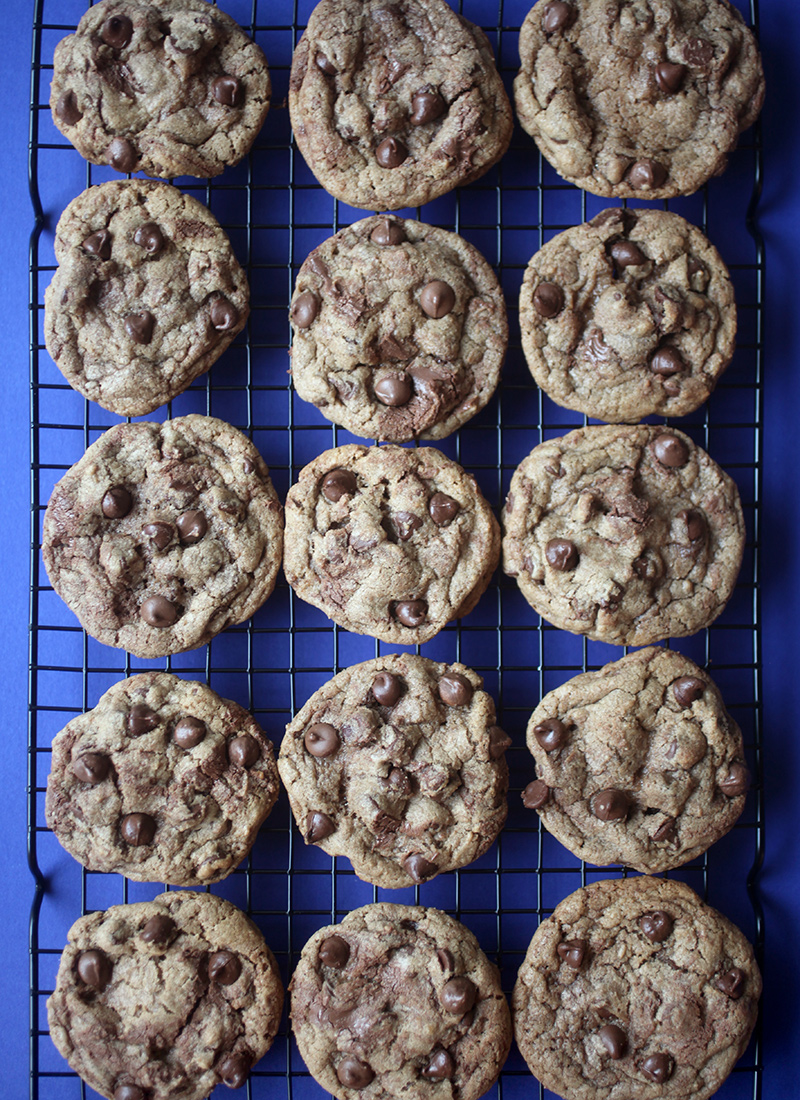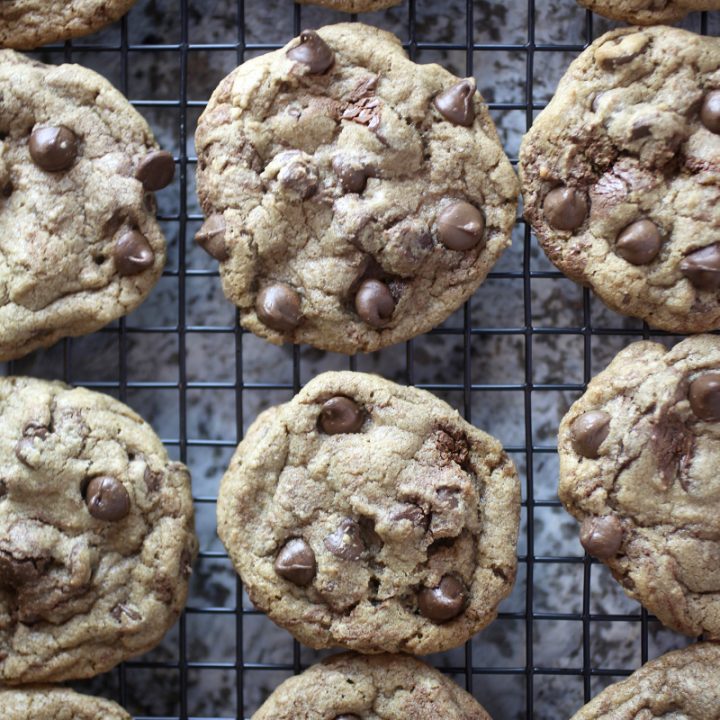 Yield: 2 dozen cookies
Nutella Chocolate Chip Cookies
Prep Time 10 minutes

Cook Time 12 minutes

Total Time 22 minutes
Ingredients
2-1/3 cups all purpose flour
1 teaspoon baking soda
1/2 teaspoon salt
3/4 cup butter, room temperature
3/4 cup dark brown sugar
3/4 cup granulated sugar
1/2 cup nutella
2 eggs
2 teaspoons vanilla
2 cups semisweet chocolate morsels
Instructions
Preheat oven to 350 degrees Fahrenheit and line baking sheet with parchment paper.
In a medium bowl, whisk together flour, soda and salt. Set aside.
Using a mixer, cream butter and both sugars. Add 1/4 a cup of the nutella (reserving the rest) and continue mixing until completely incorporated.
Add the eggs and vanilla and mix until combined. Gradually add the flour mixture until just combined. Stir in chocolate morsels and then loosely swirl in the remaining nutella (plus a little more if you like) leaving streaks in the batter.
Scoop dough onto baking sheet and bake for 9-12 minutes.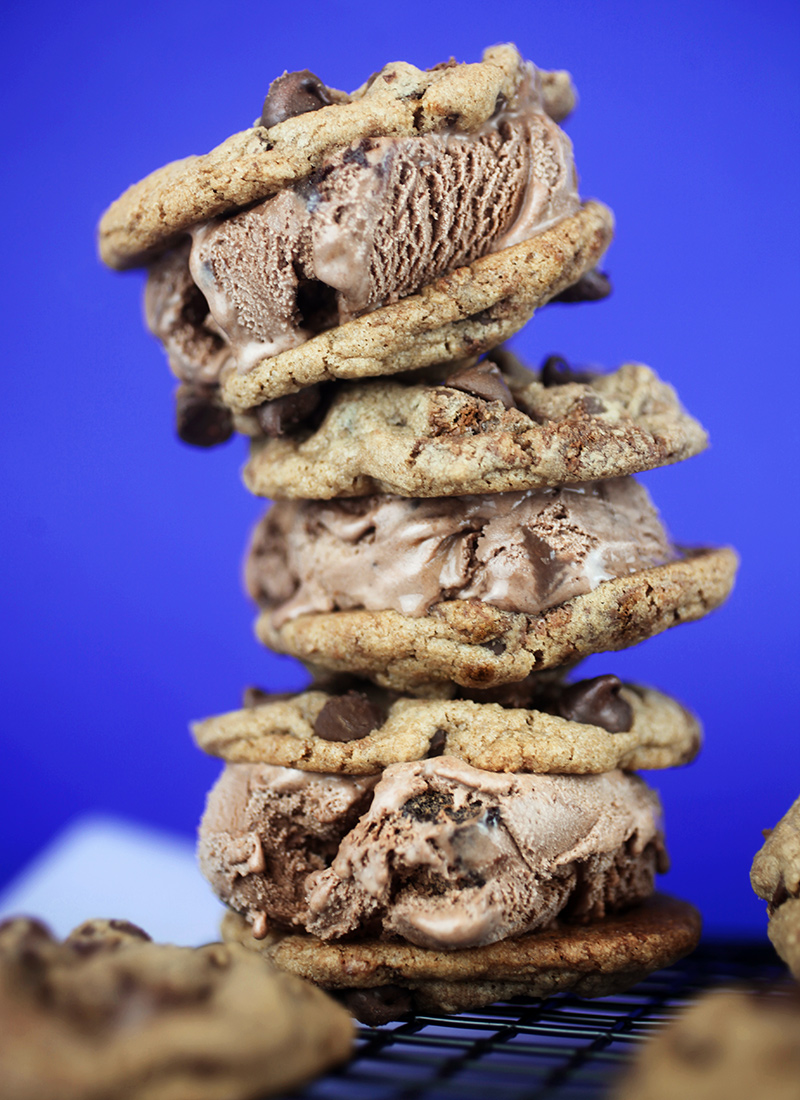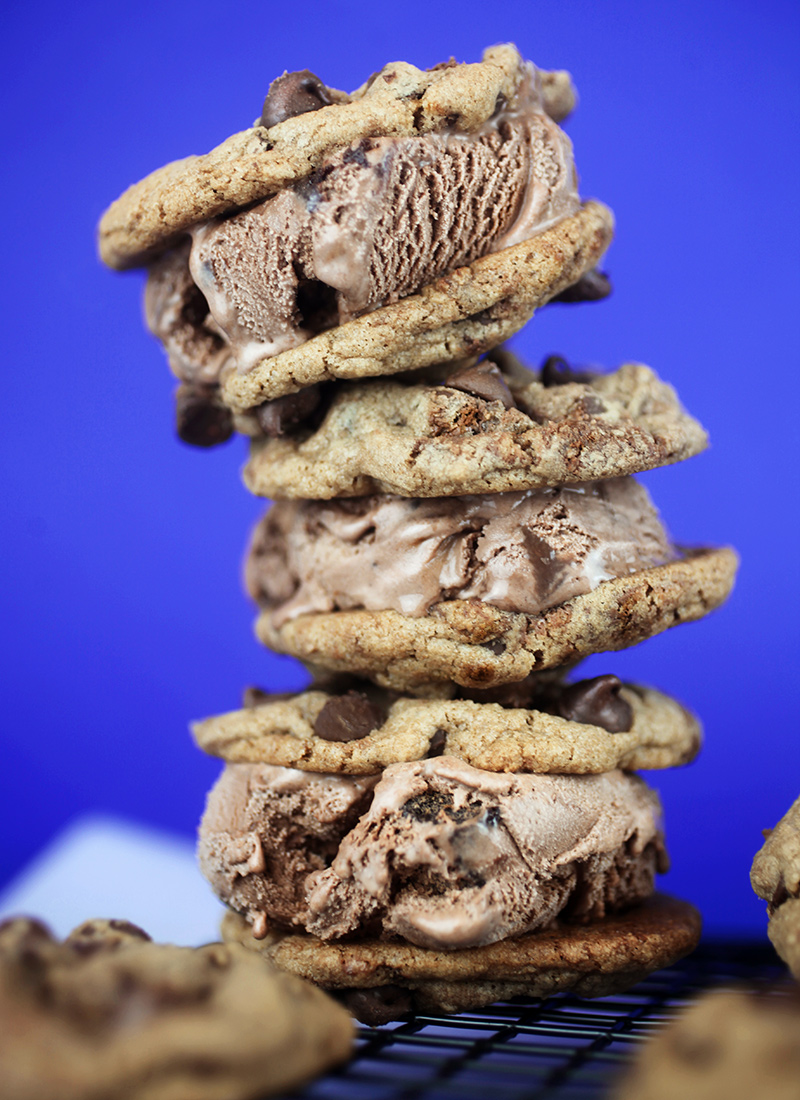 Enjoy! You'll love them just as they are or try them sandwiching your favorite ice cream on a warm, sunny day. Yum!!!