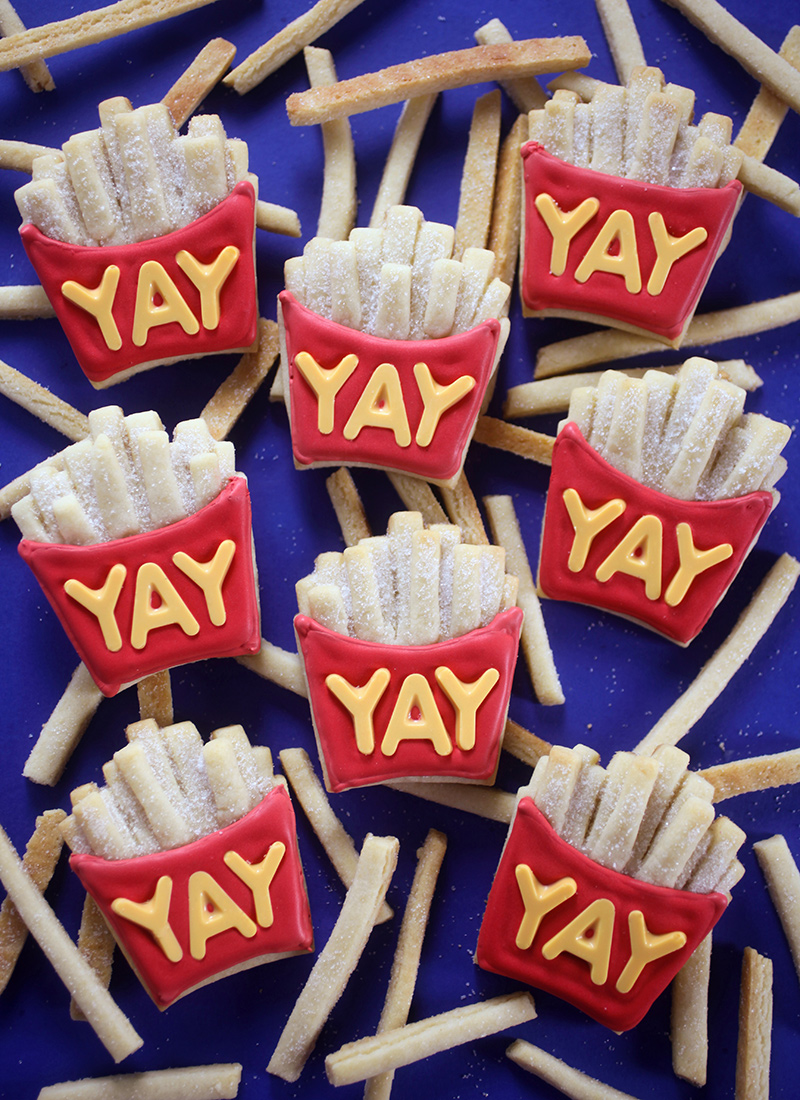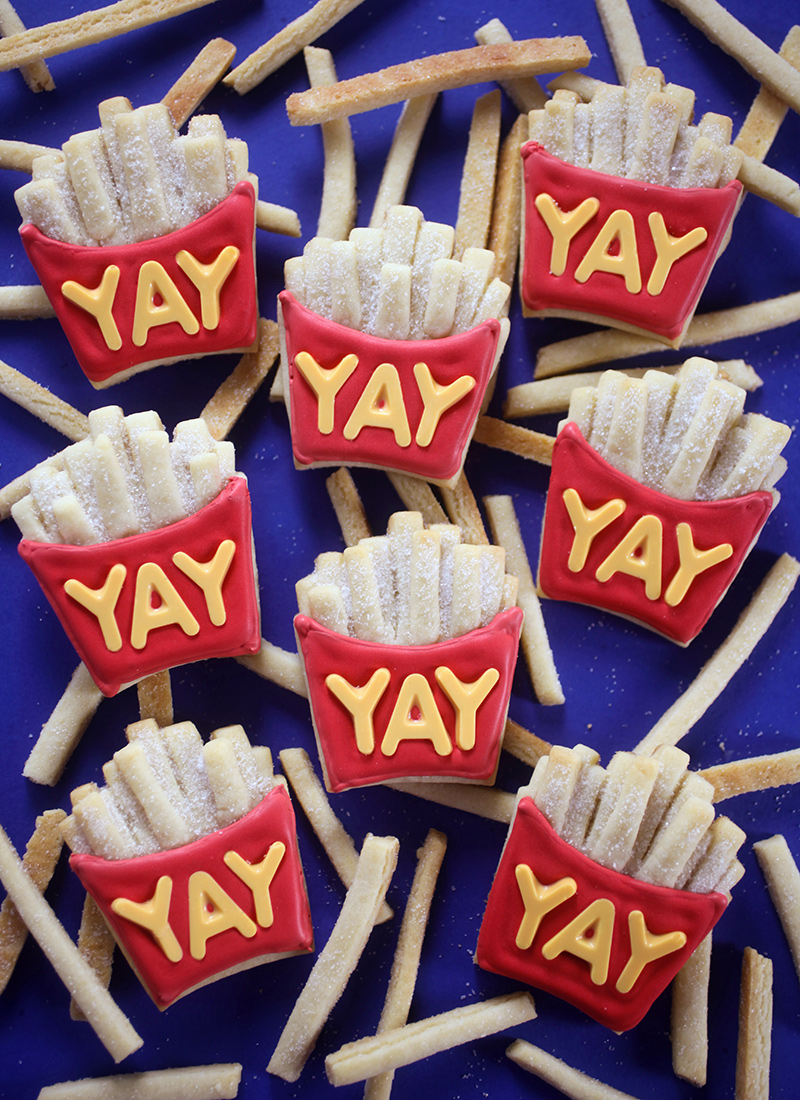 Yay… It's Friday and I'm super excited to share these french fry sugar cookie cartons with you guys.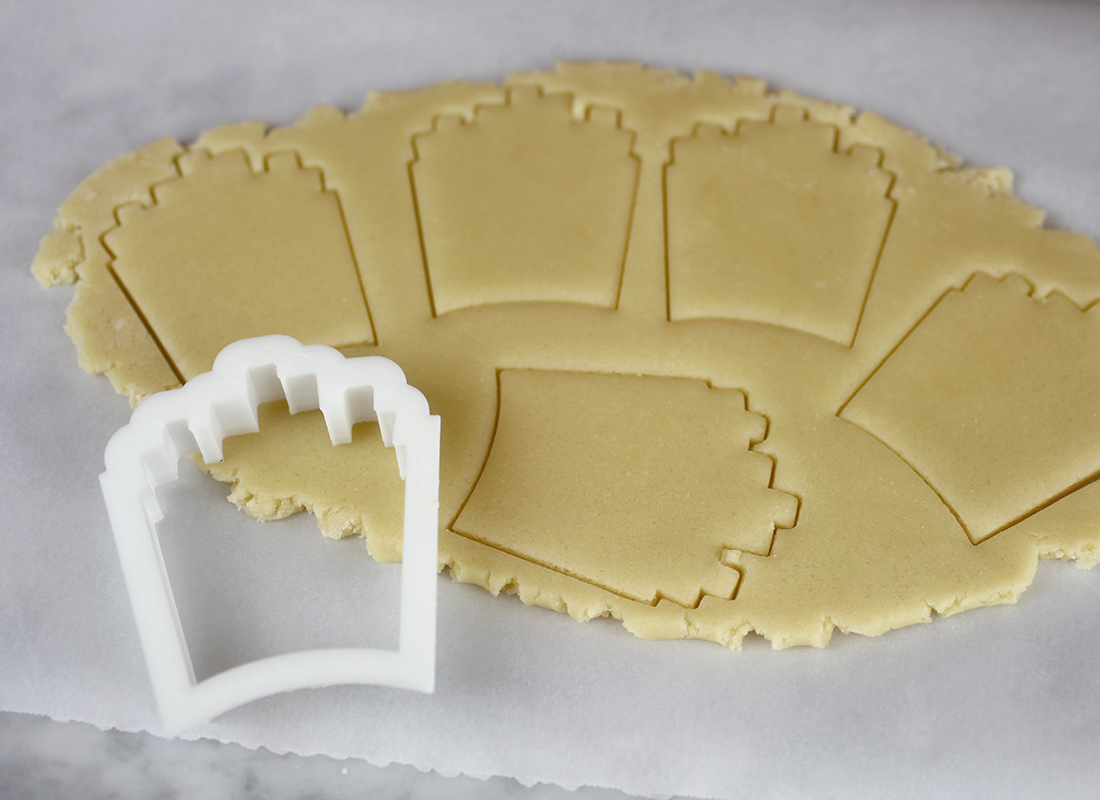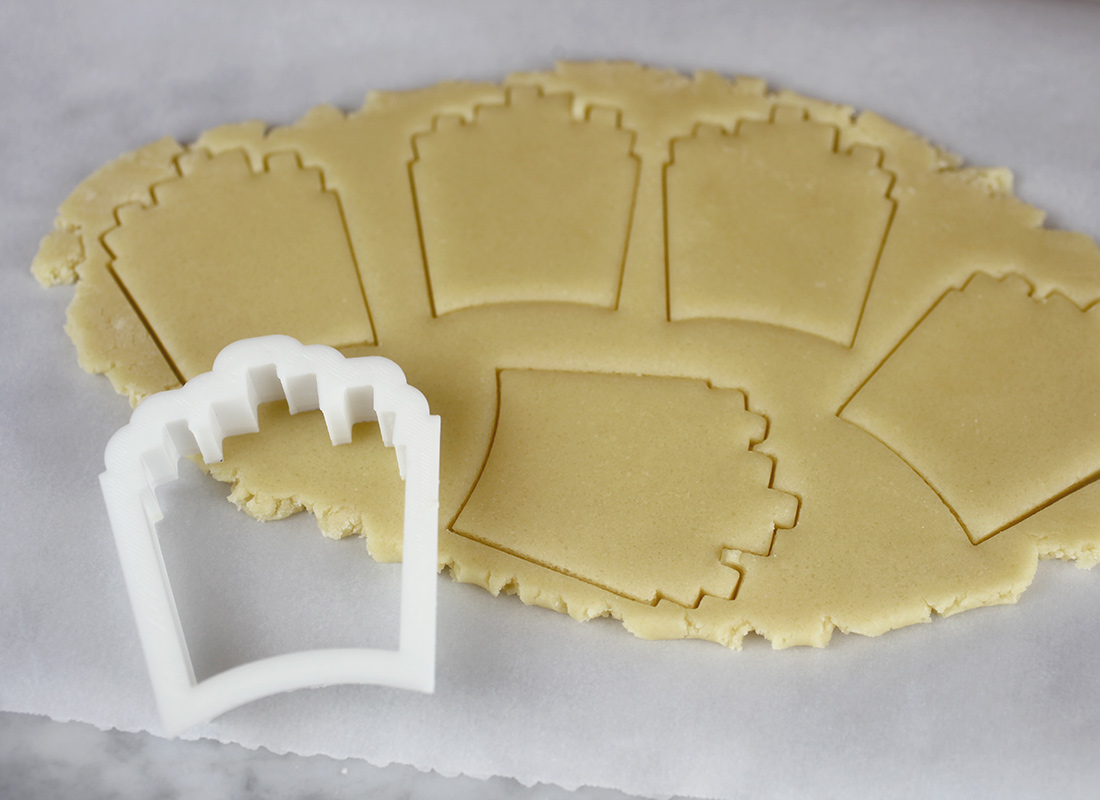 I bought a bunch of random 3D printed cookie cutters and have been eager to try out this one (the 3 inch tall size) for a while now. A fave by the way. Also, can I just say, custom cutters are one of the neatest practical uses I've seen people do with those printers. I mean literally, endless inexpensive customizable options.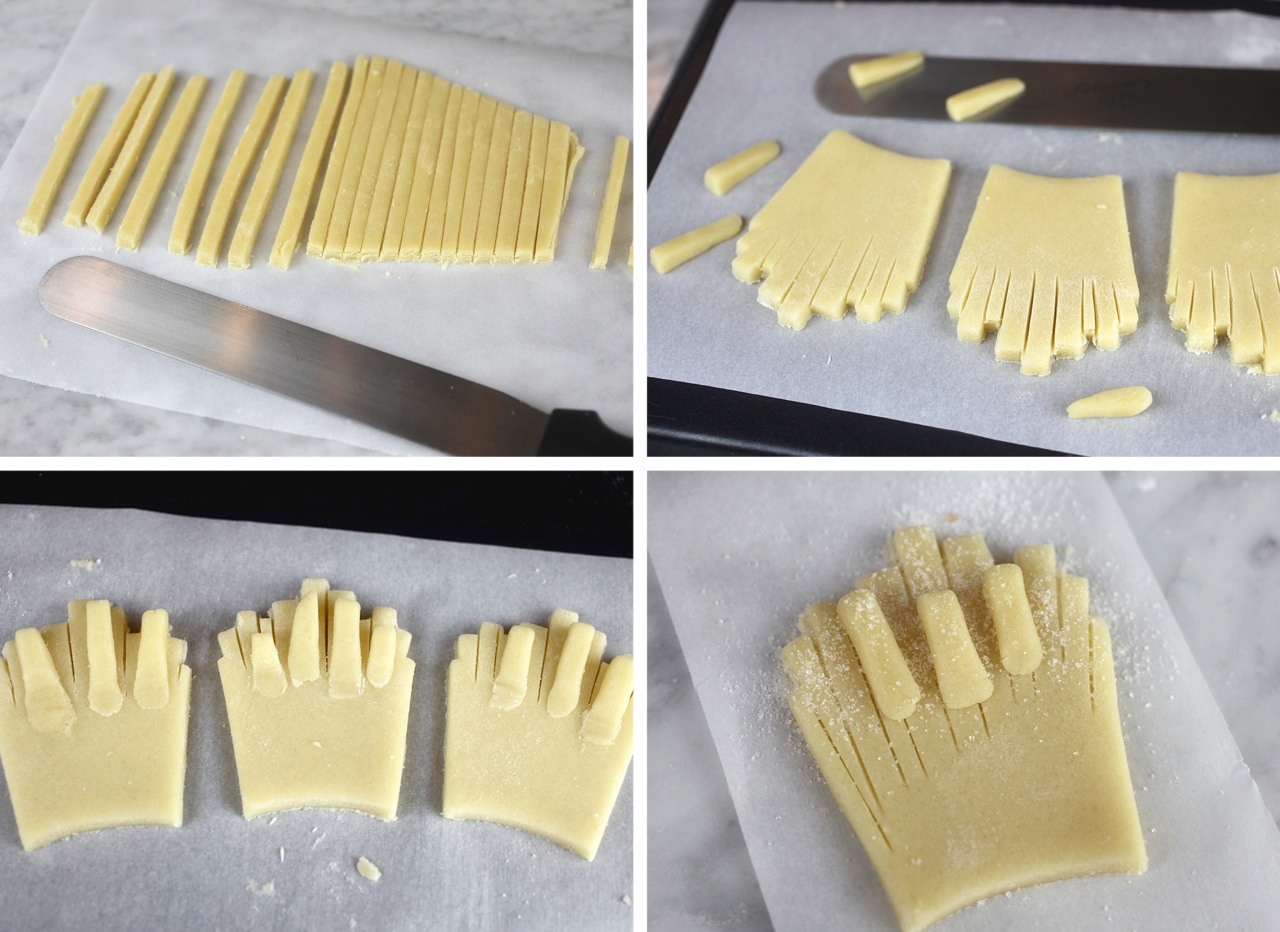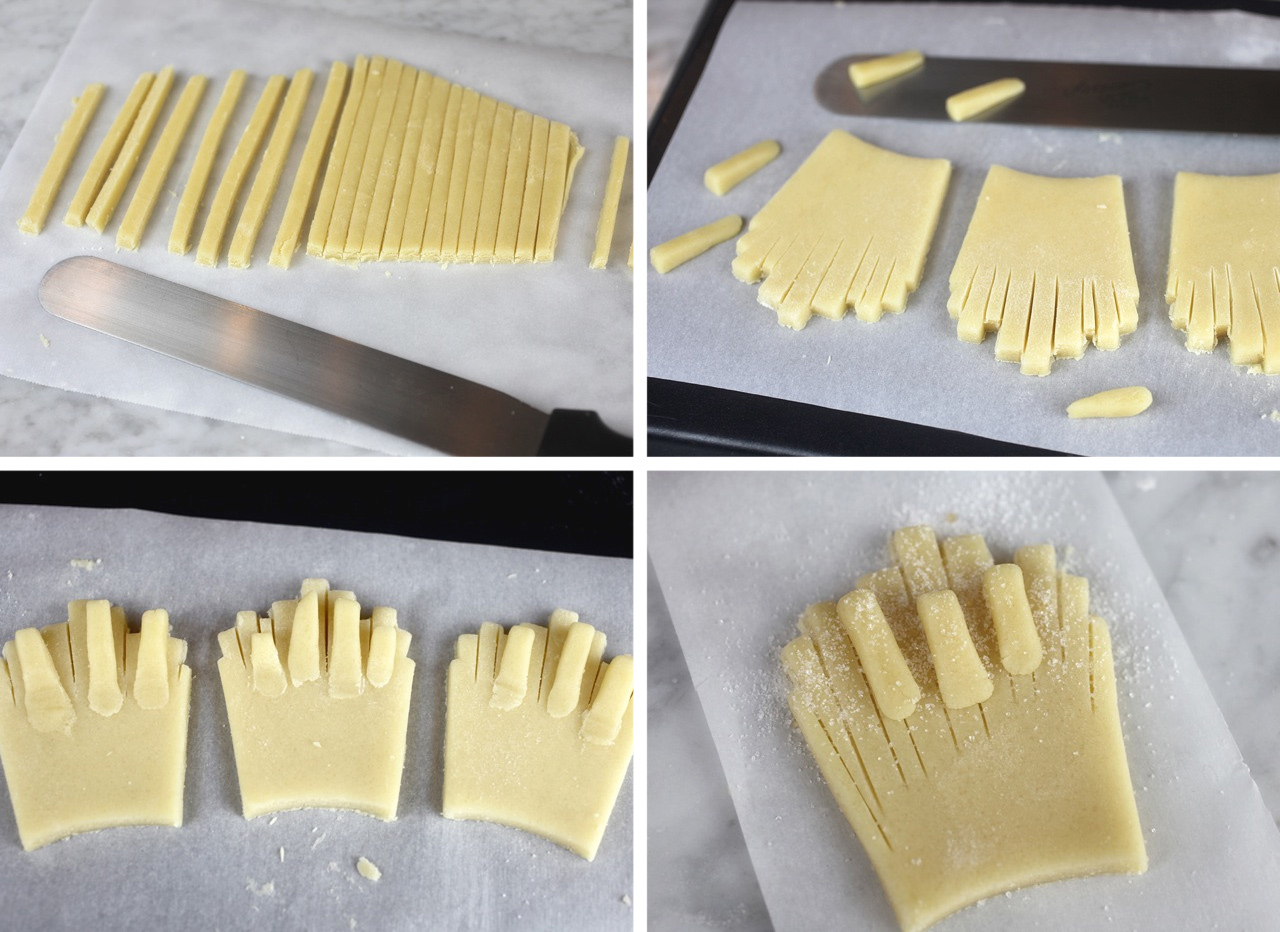 Okay, so for these cookies, I used this sugar cookie and royal icing recipe.
To shape these little fry guys to look like they are sticking out of a carton I made a couple of adjustments to the straight-up carton shape.
Cut out the french fry carton shapes first.
Use a straight edge to delineate the fries and where they would likely meet the carton. Don't cut through the dough though, just make a defined impression.
With some of the sugar cookie dough, cut thin strips for extra fries.
Cut short pieces from some of the strips and then place a few on top of each cut out carton. The trick is to shape the strips of dough so that they taper down flat (or as close as you can get) against the cookie underneath. This is so that when you pipe the carton shape with icing, it doesn't look too bumpy going over thick square french fries.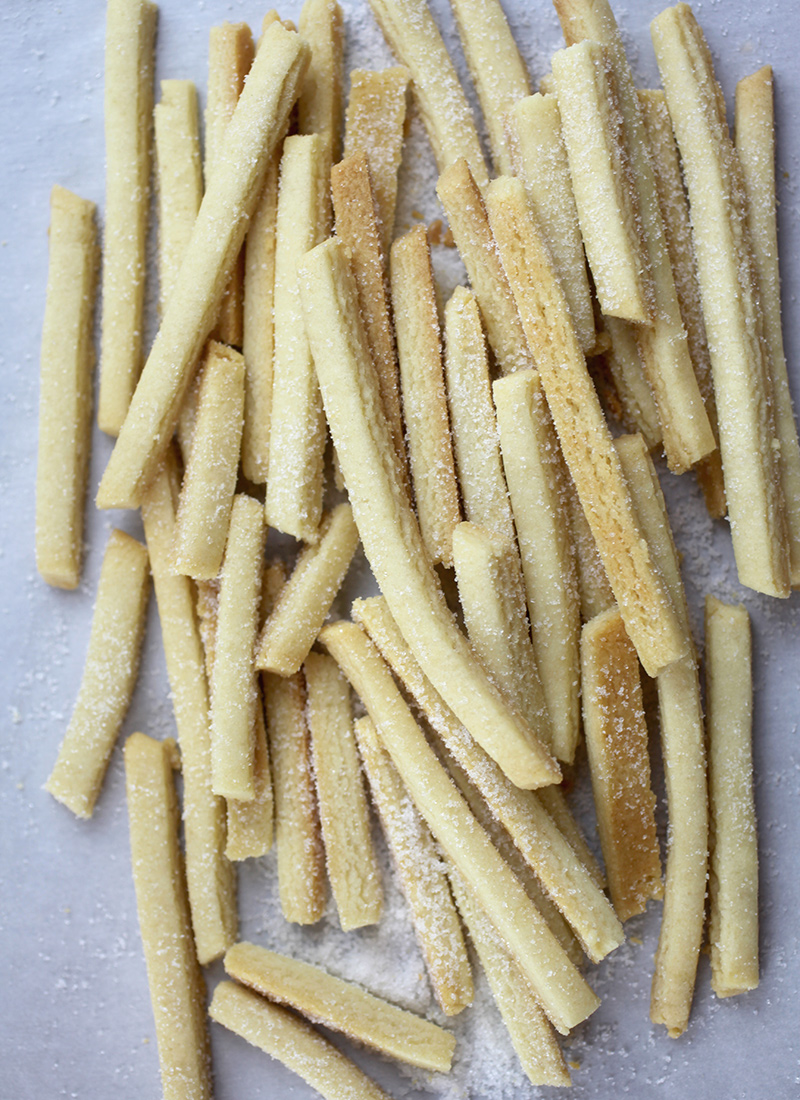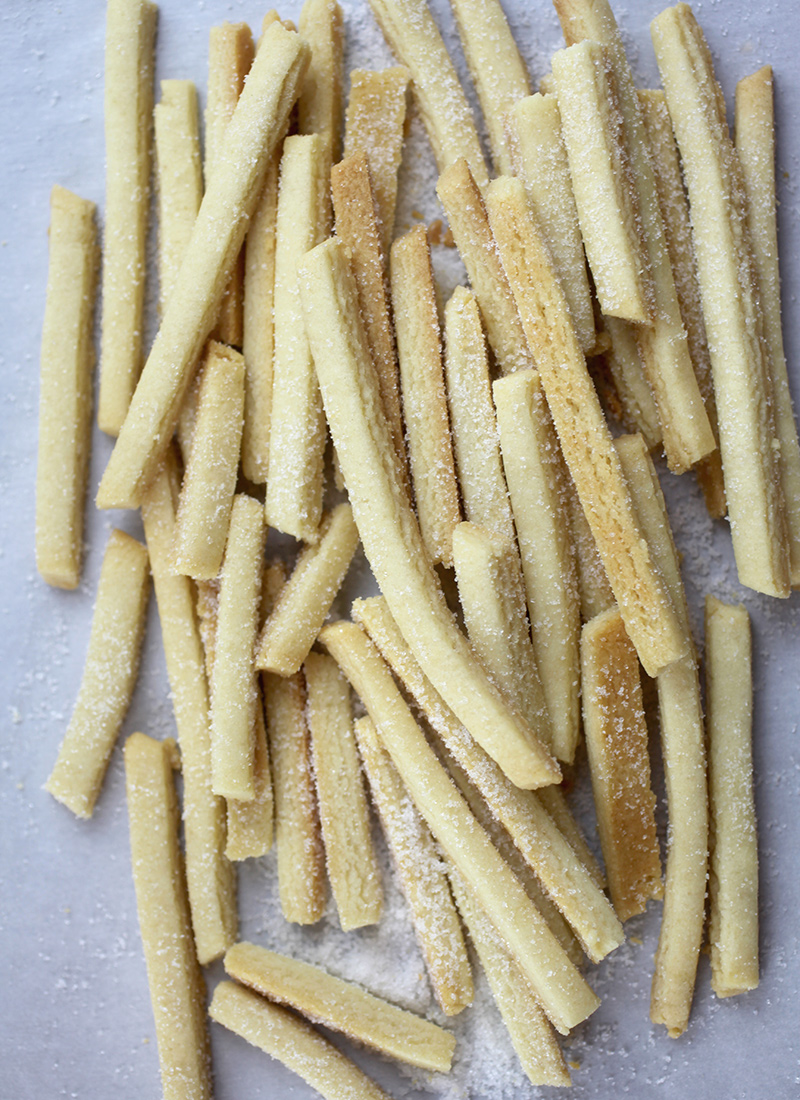 And then, with the rest of the cut strips of dough, you can bake them just as is. I love how real they look!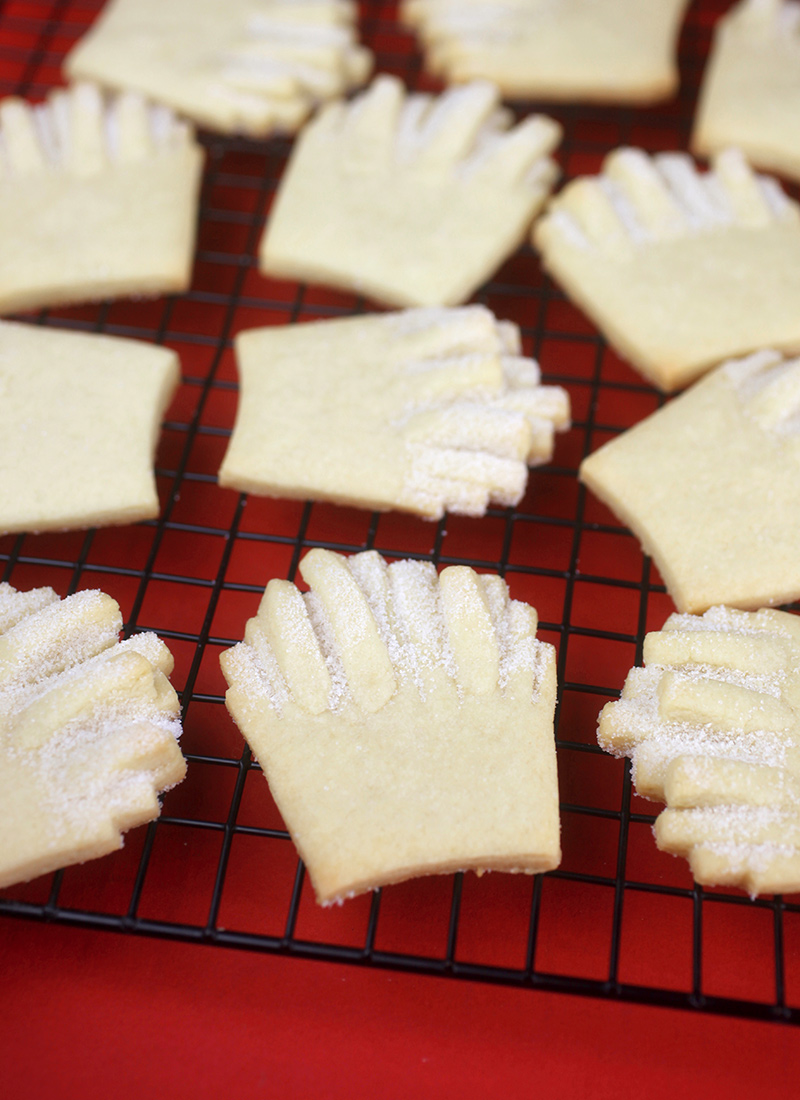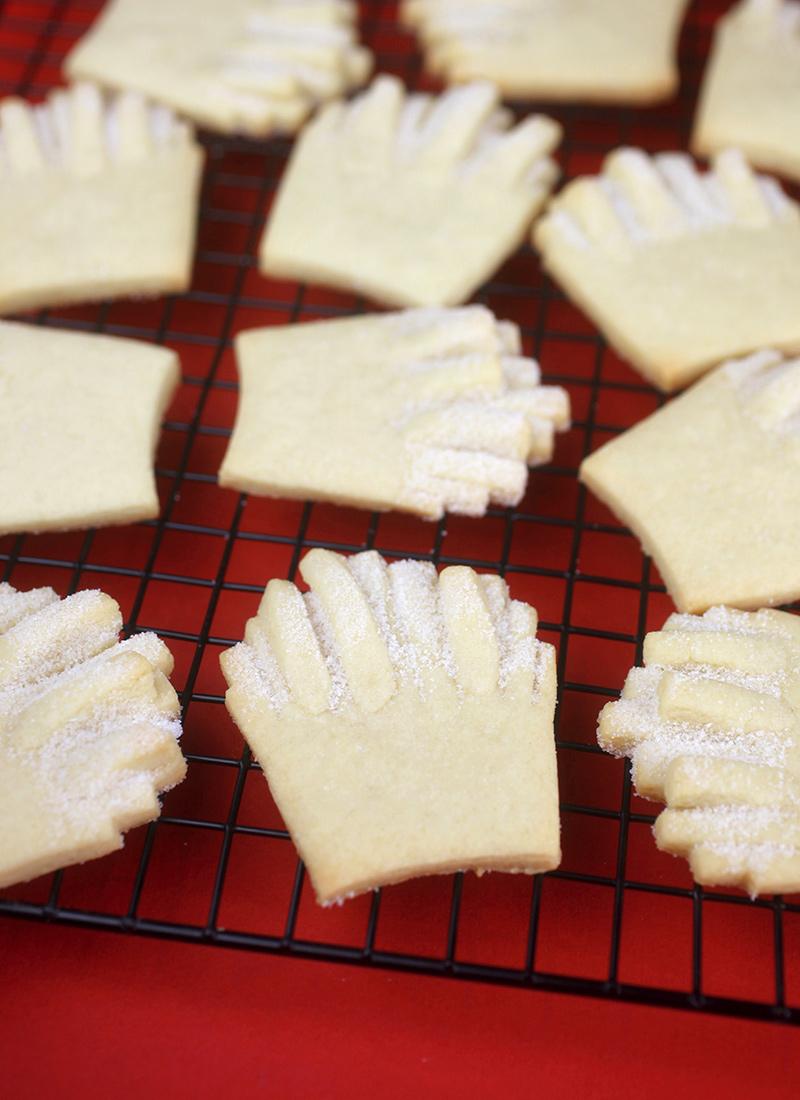 When you remove the carton cookies from the oven after baking, immediately sprinkle the top french fry section with granulated sugar while they are still warm so it will stick a bit and give them a salty look. And go over your indented lines with a toothpick to ensure they look separated.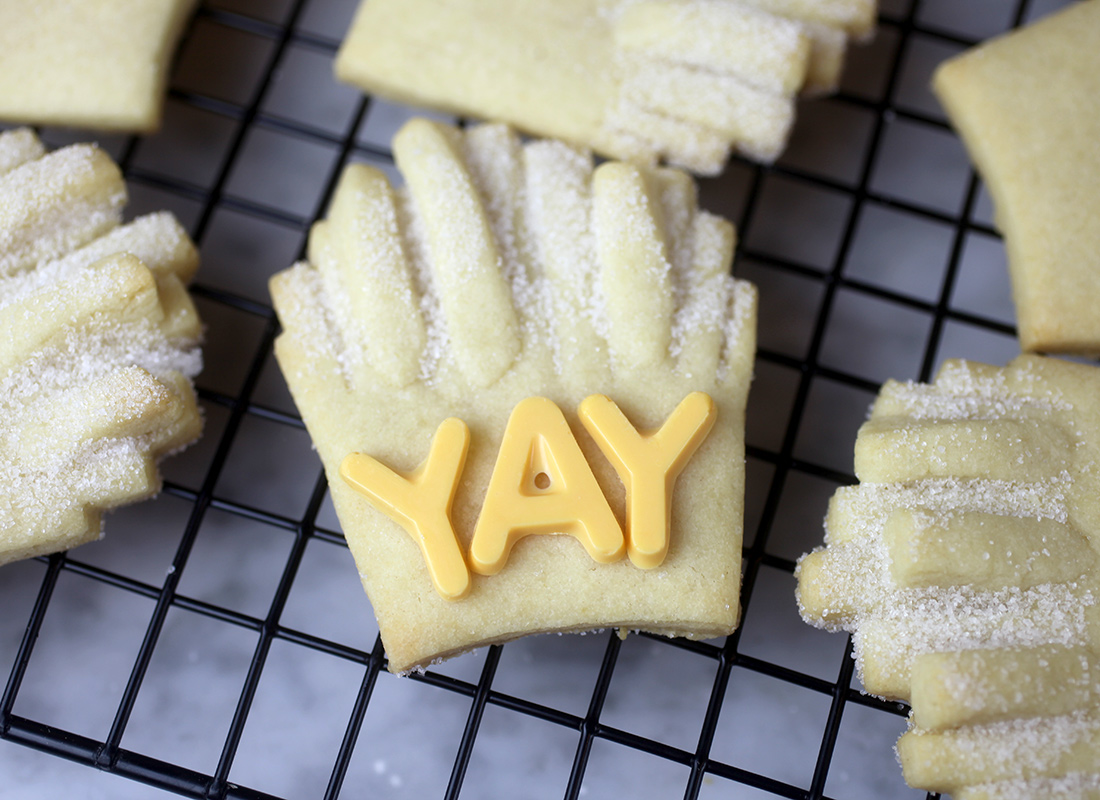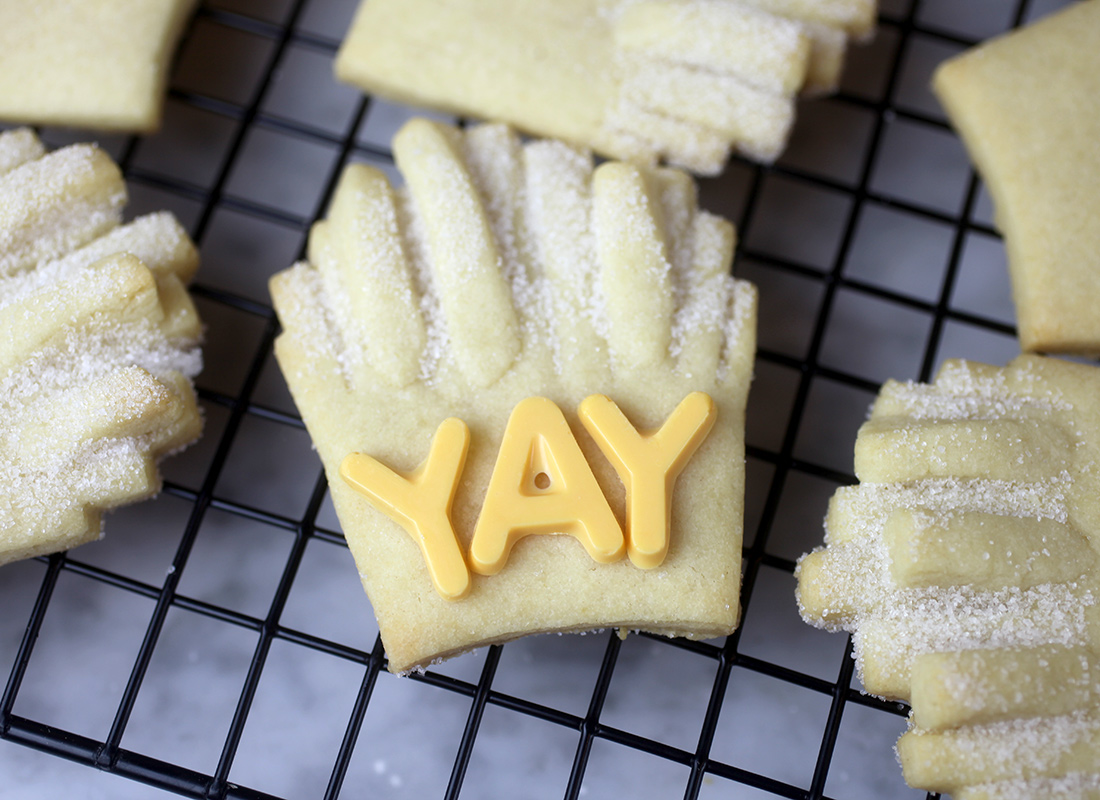 Now, because I love Fridays, and maybe french fries even more… let's celebrate and say YAY.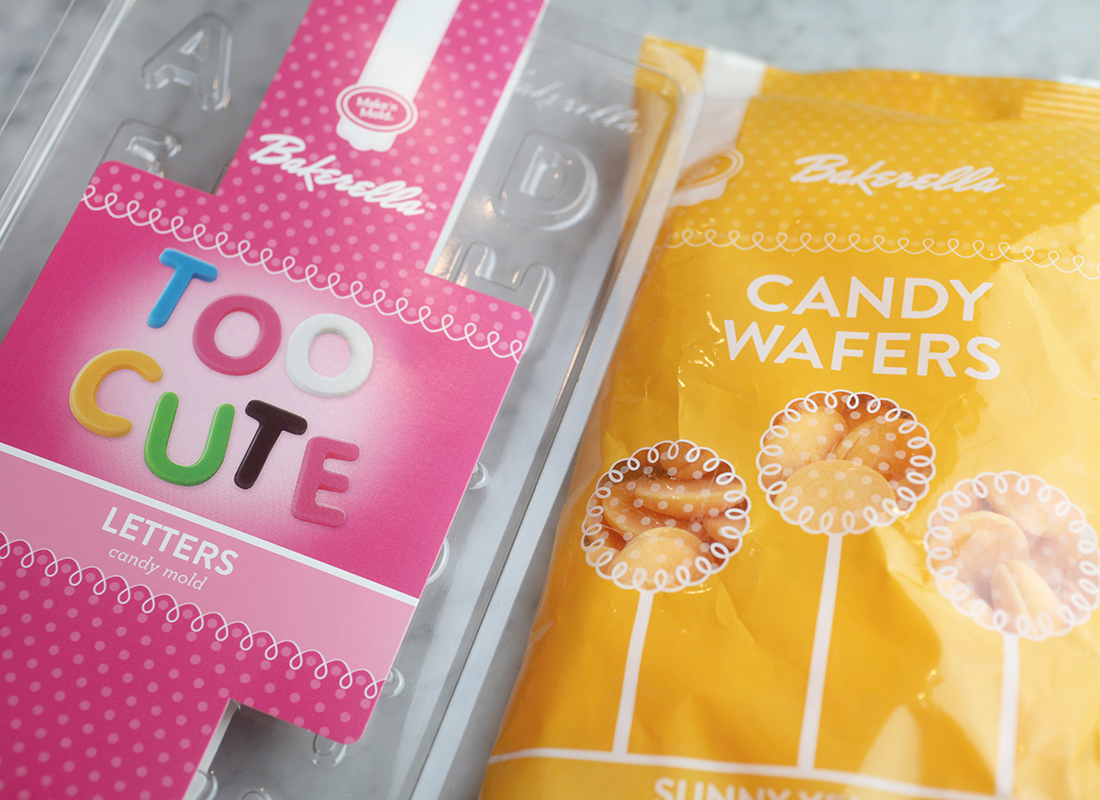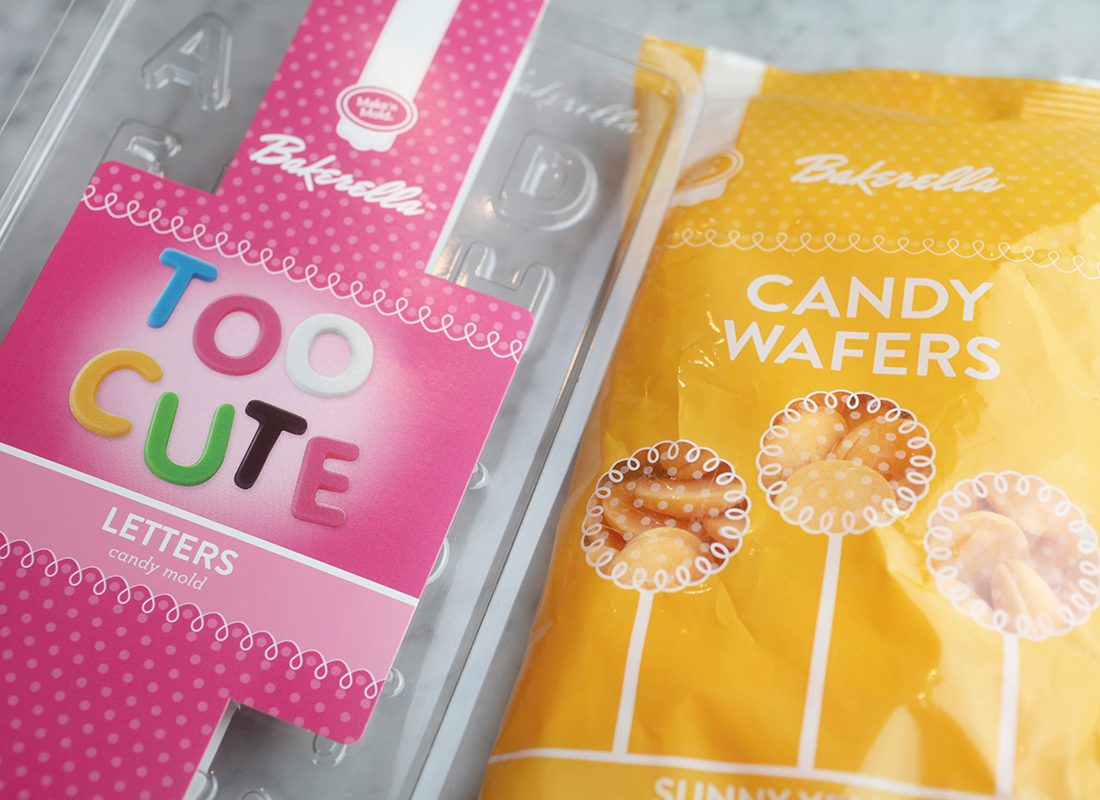 To make the letters, I used my little letters candy mold and melted yellow candy wafers from my line with Make'n Mold. They fit just right for the cutter I used. But, you can also just pipe the letters on with royal icing. Easy peasy like.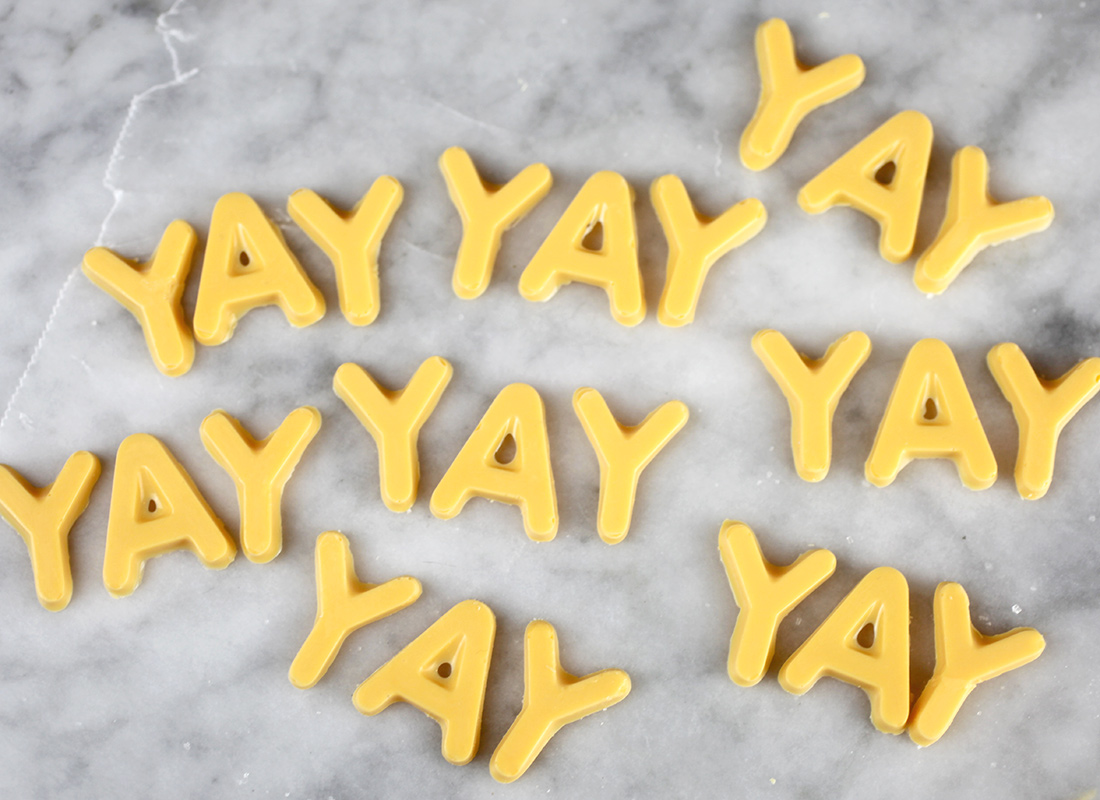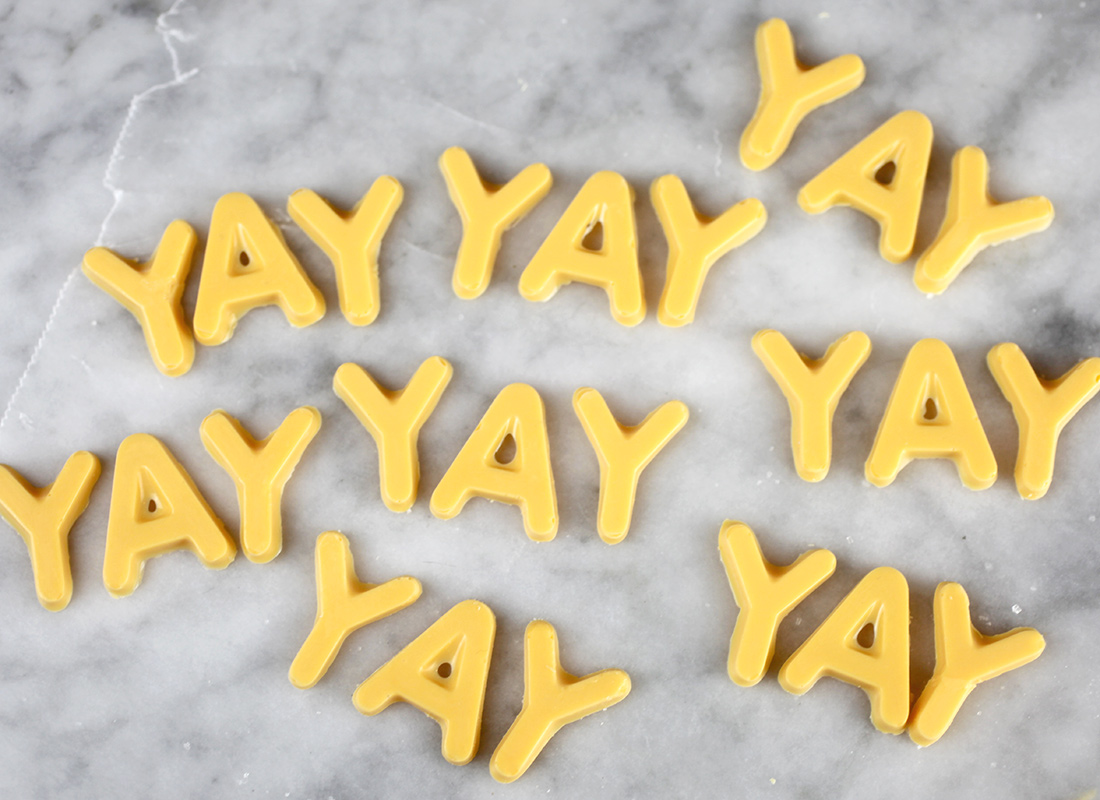 Yeah, Yay!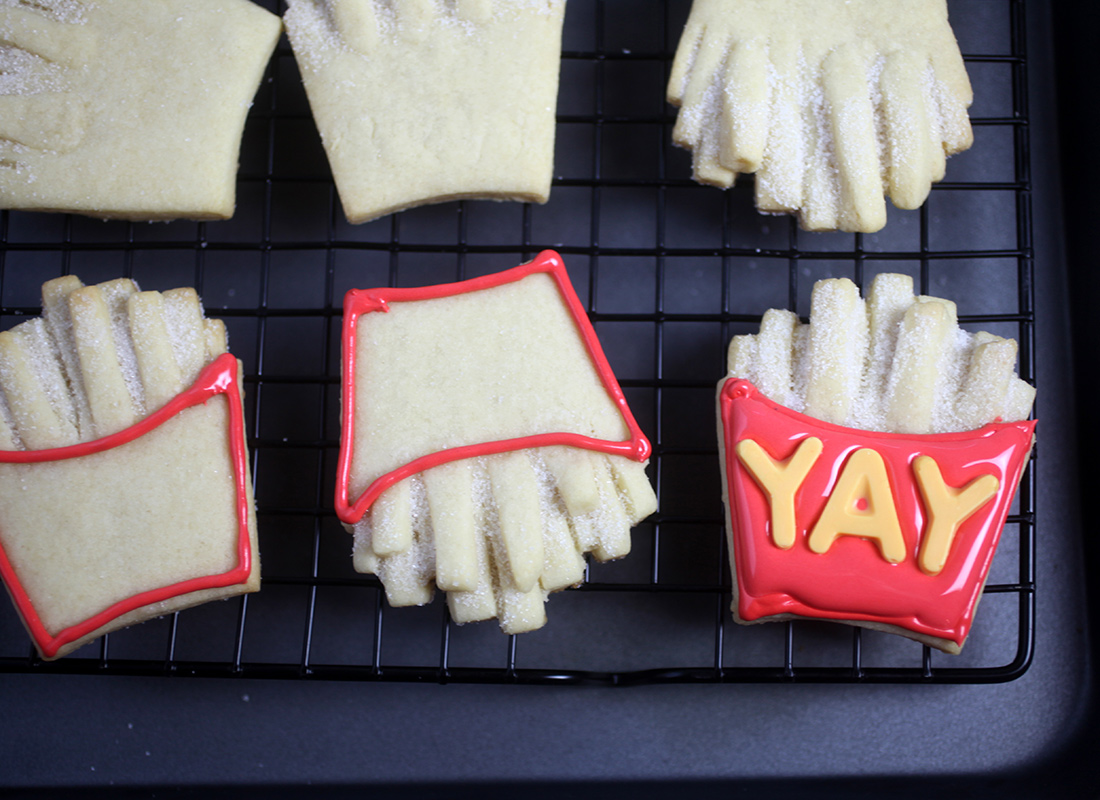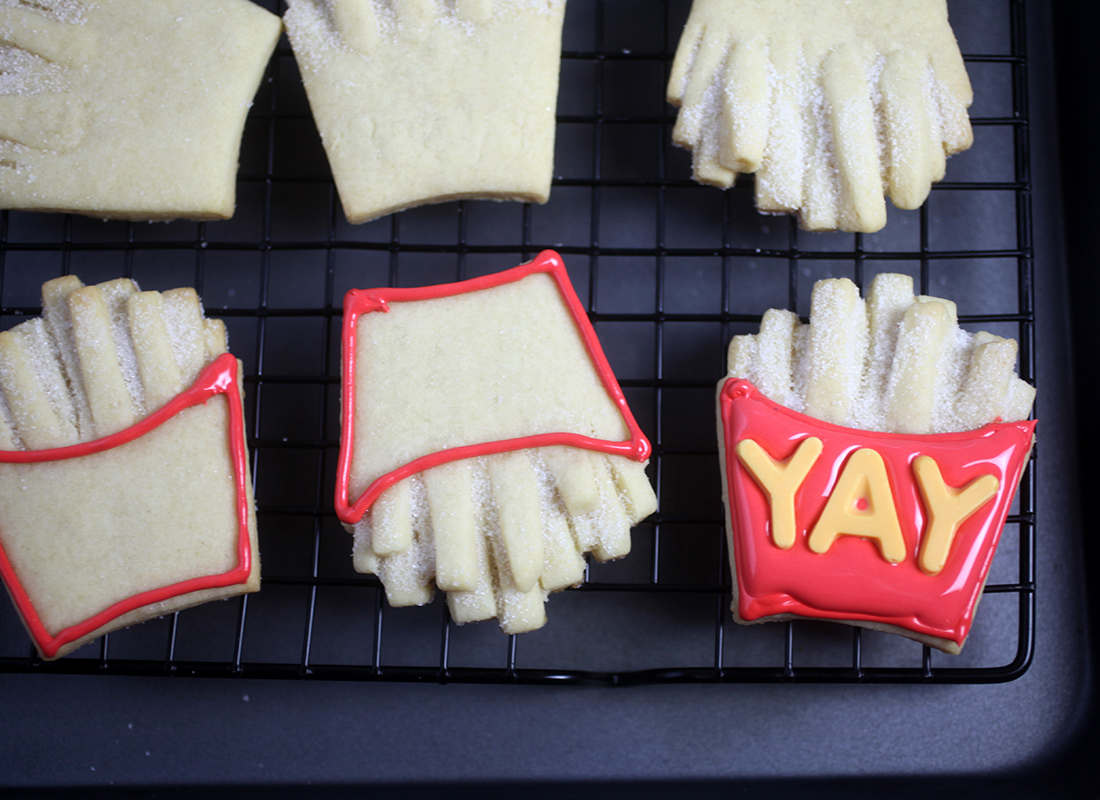 To decorate, pipe and outline carton shapes with tinted royal icing and then fill the interior of the shapes with flow consistency icing.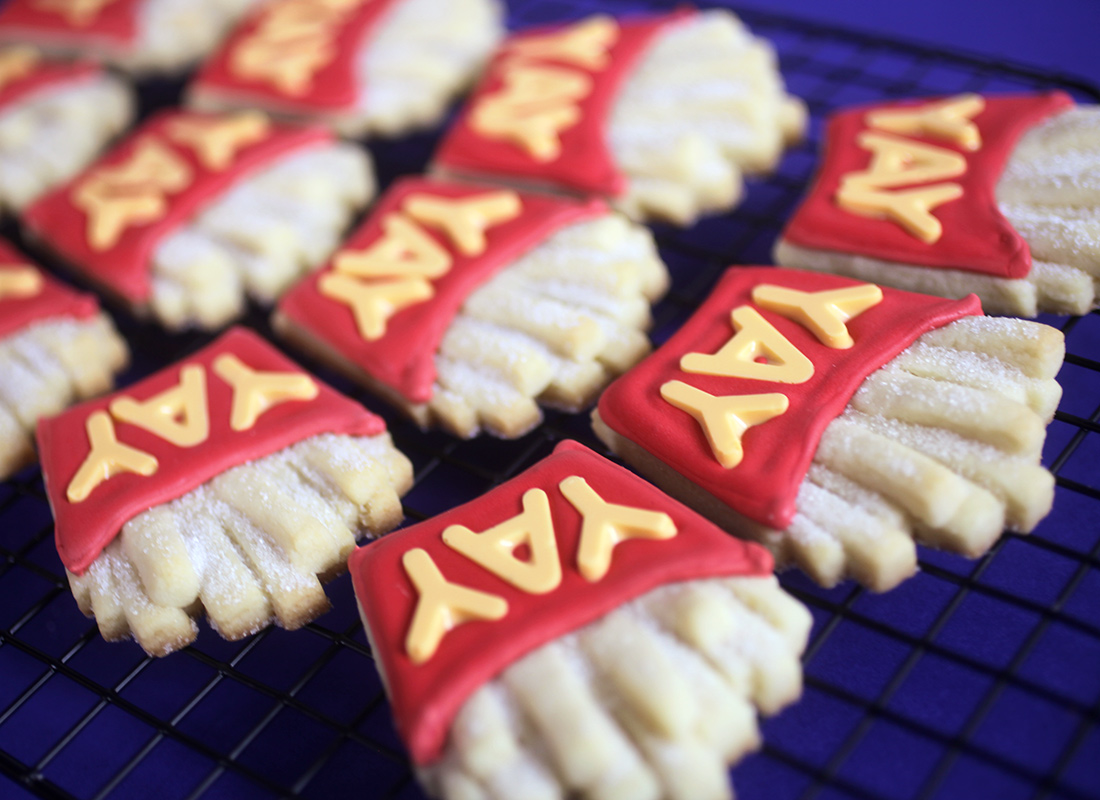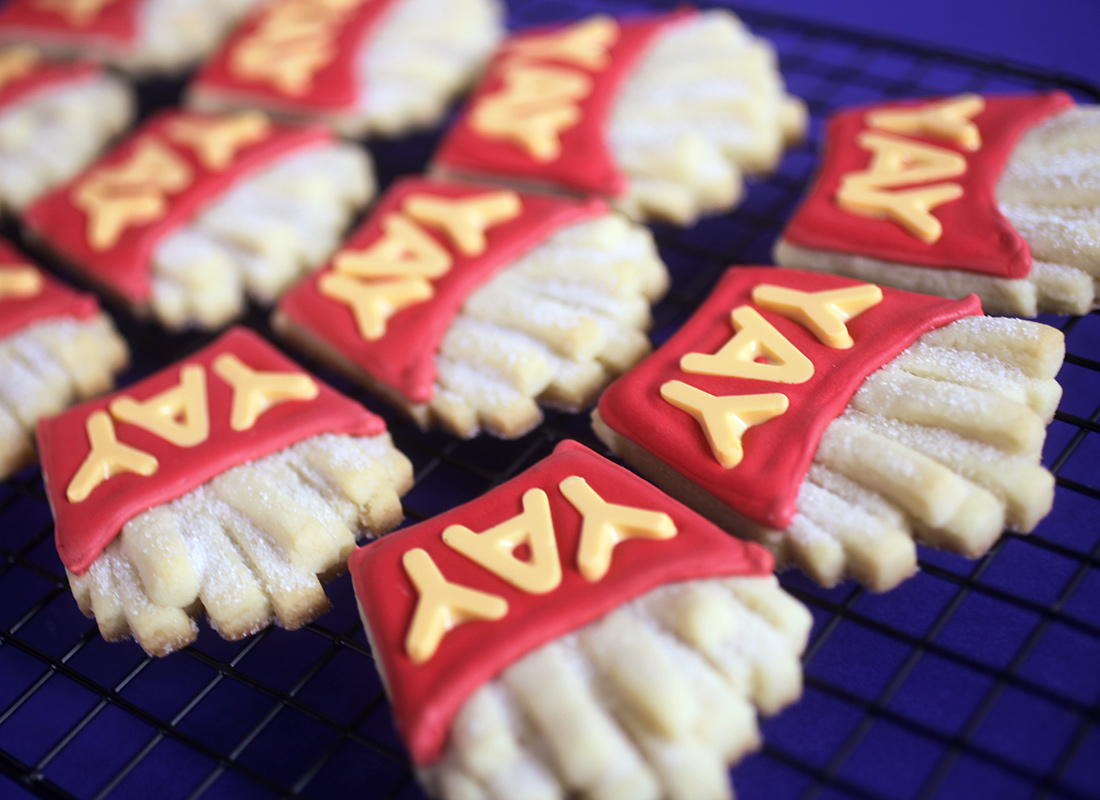 I mean, these guys lay flat, but still look real enough that you can reach right in and grab a fry. I like.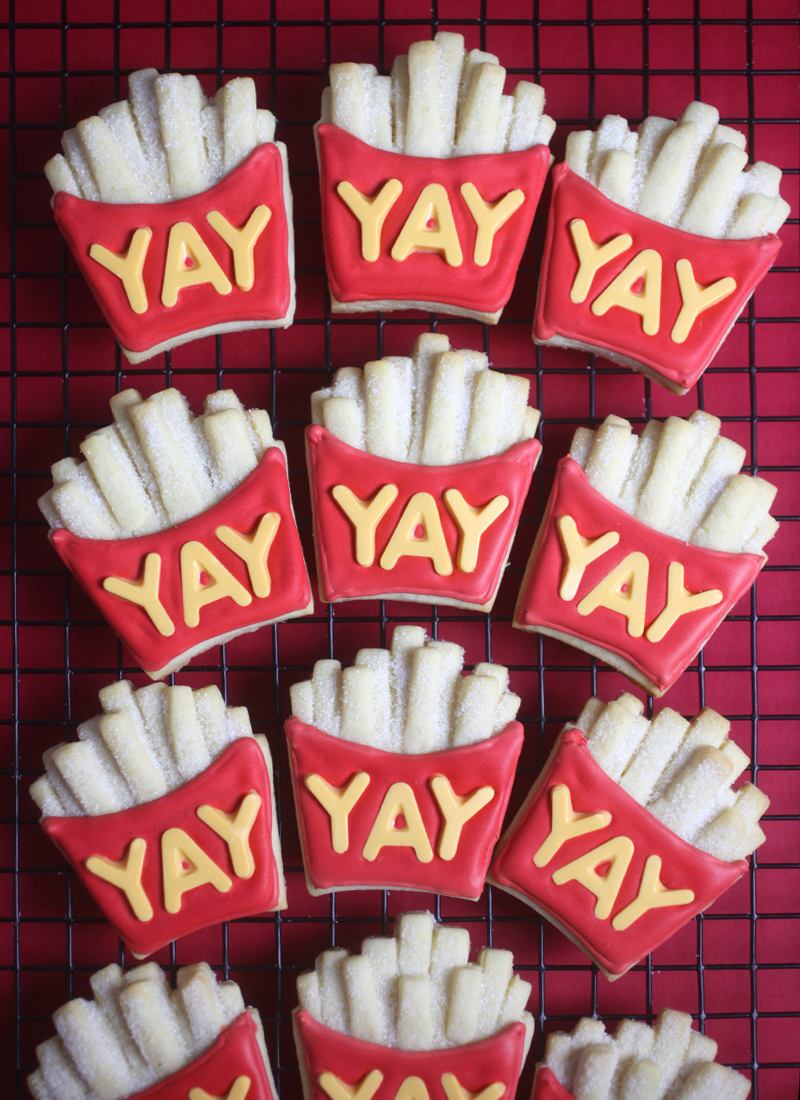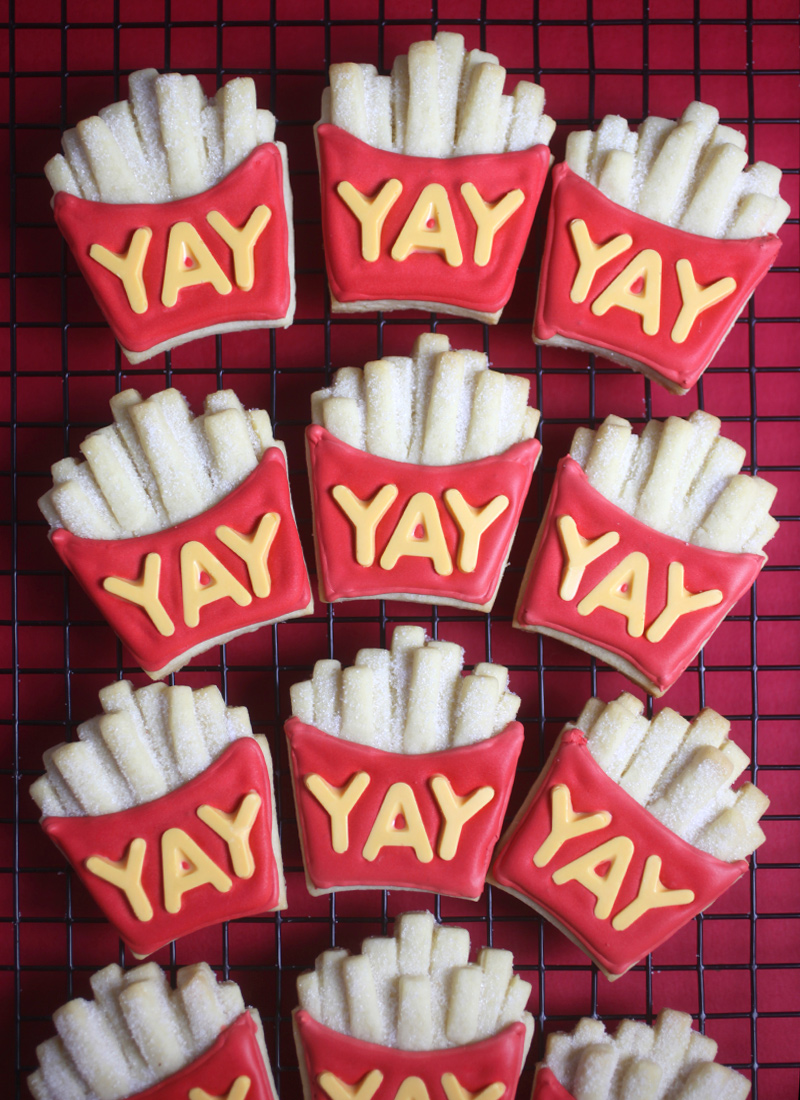 I think I know someone else who will, too. My mom. She loves fries more than anyone I know (Mickey Ds to be specific) and sugar cookies are probably in her top ten so I think she'll appreciate these.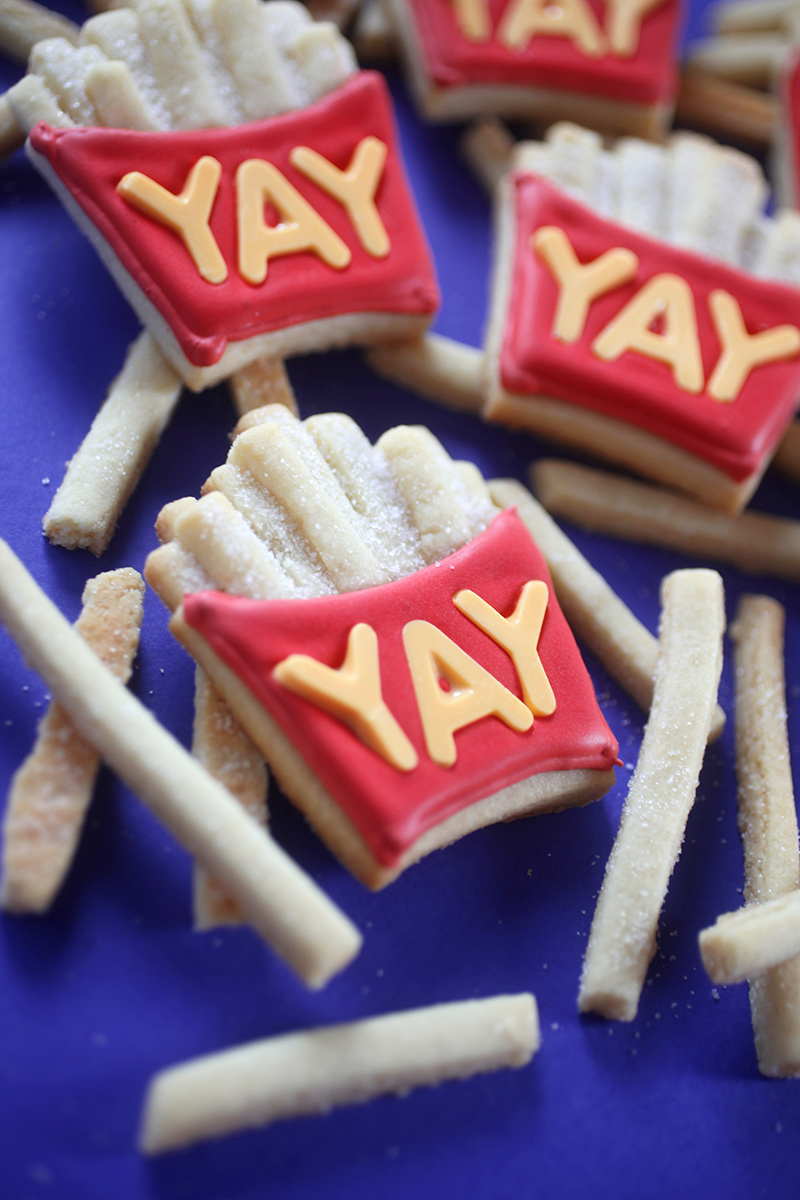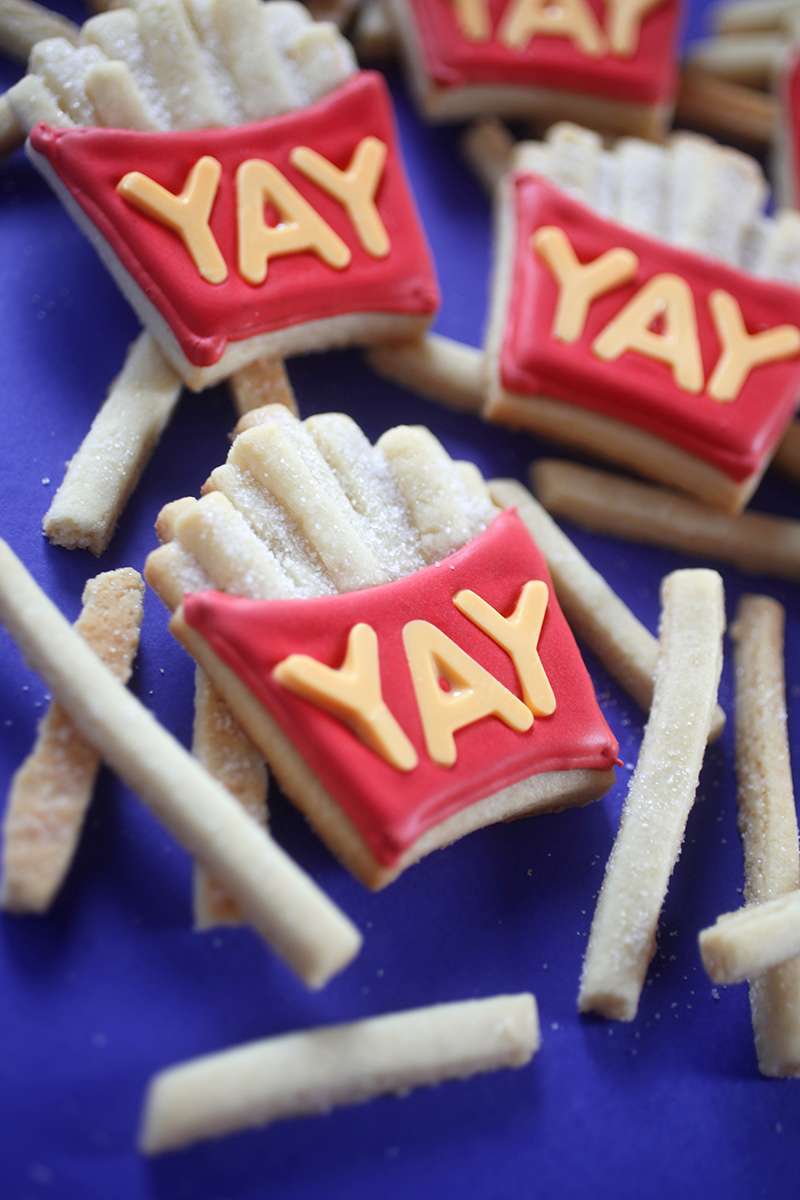 Hope you enjoy them, too … and Happy Friday!