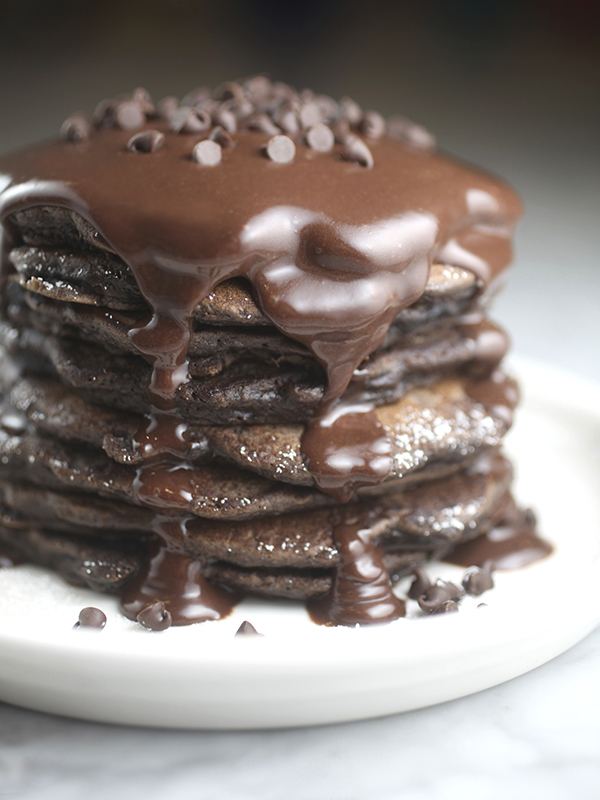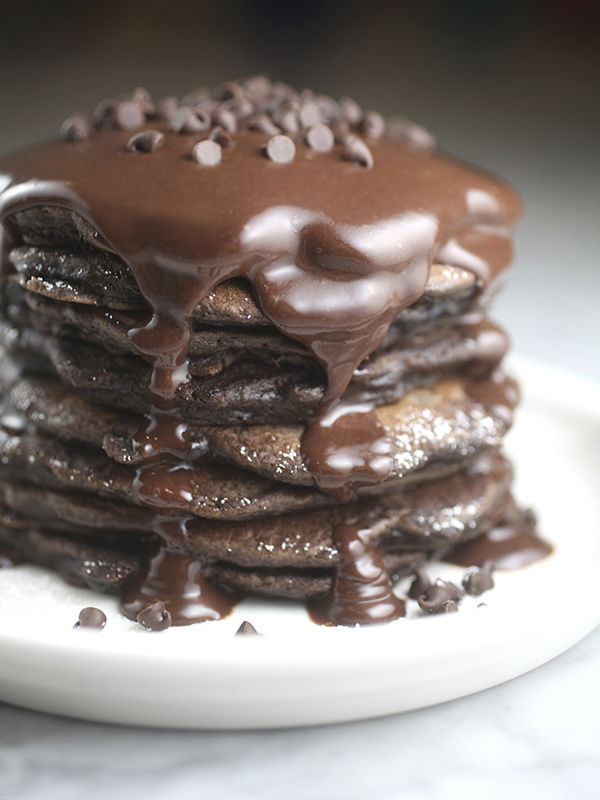 How about a little chocolate to go with your chocolate?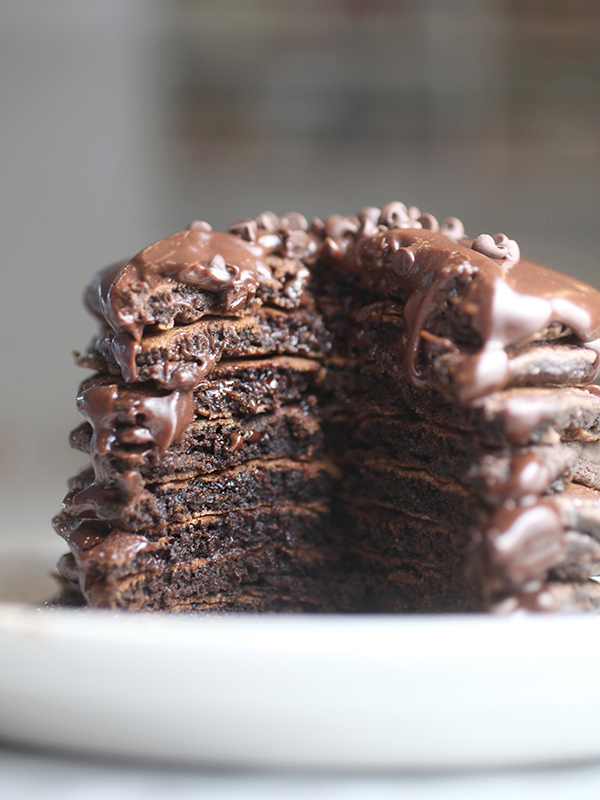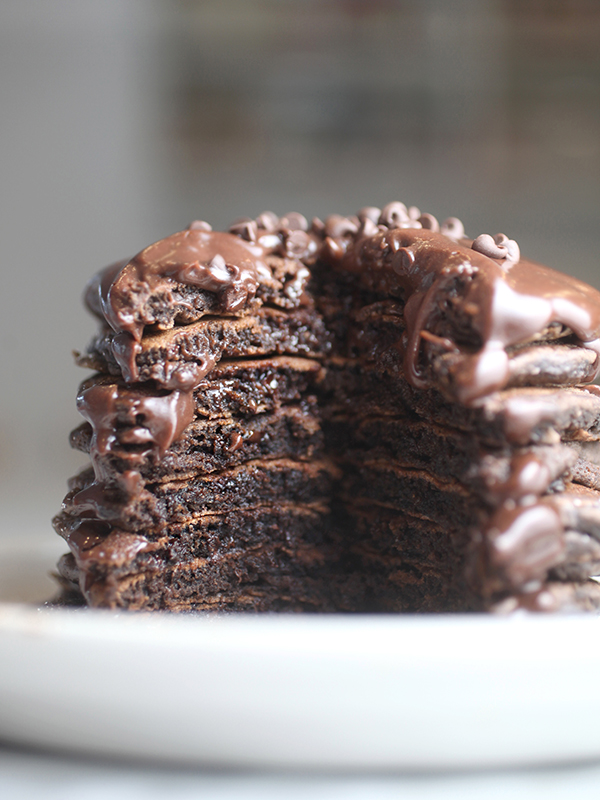 That's right! Double Chocolate Chip Pancakes to start the day.
Now, this is definitely not an everyday kind of breakfast, but for special days I'd say YAY and YUM and YES, please!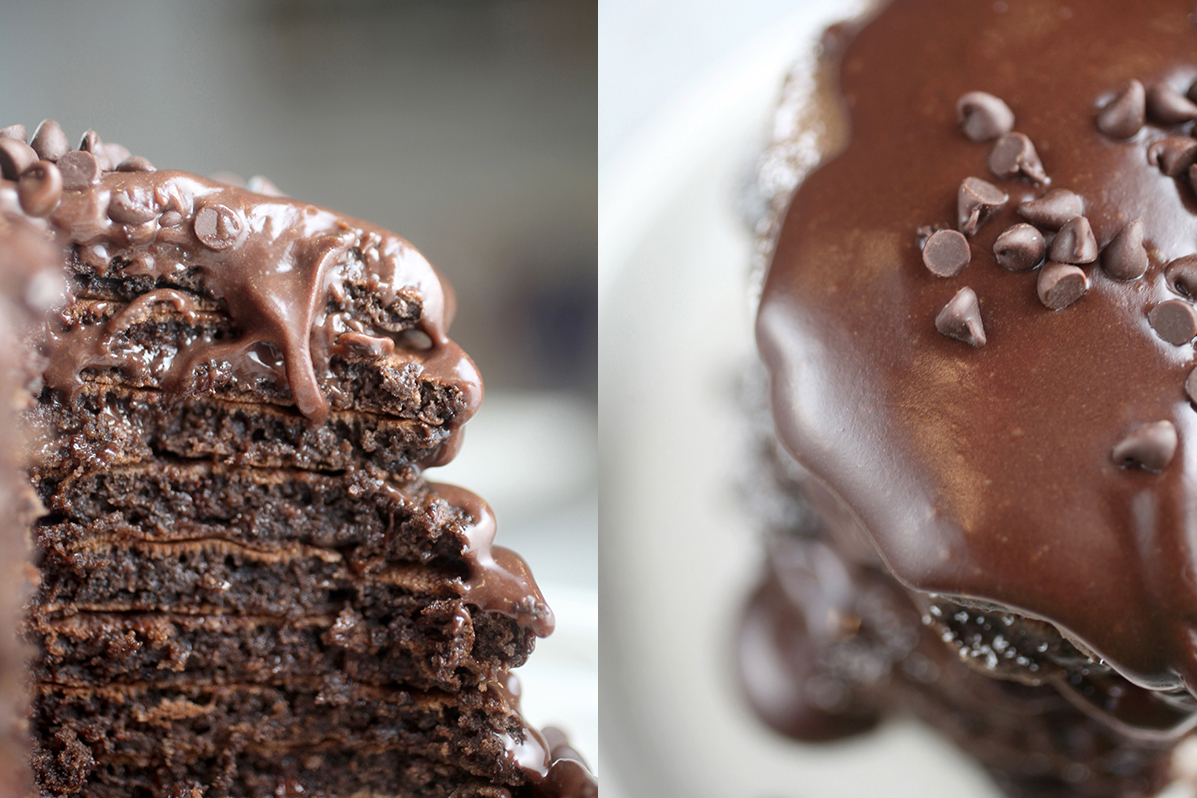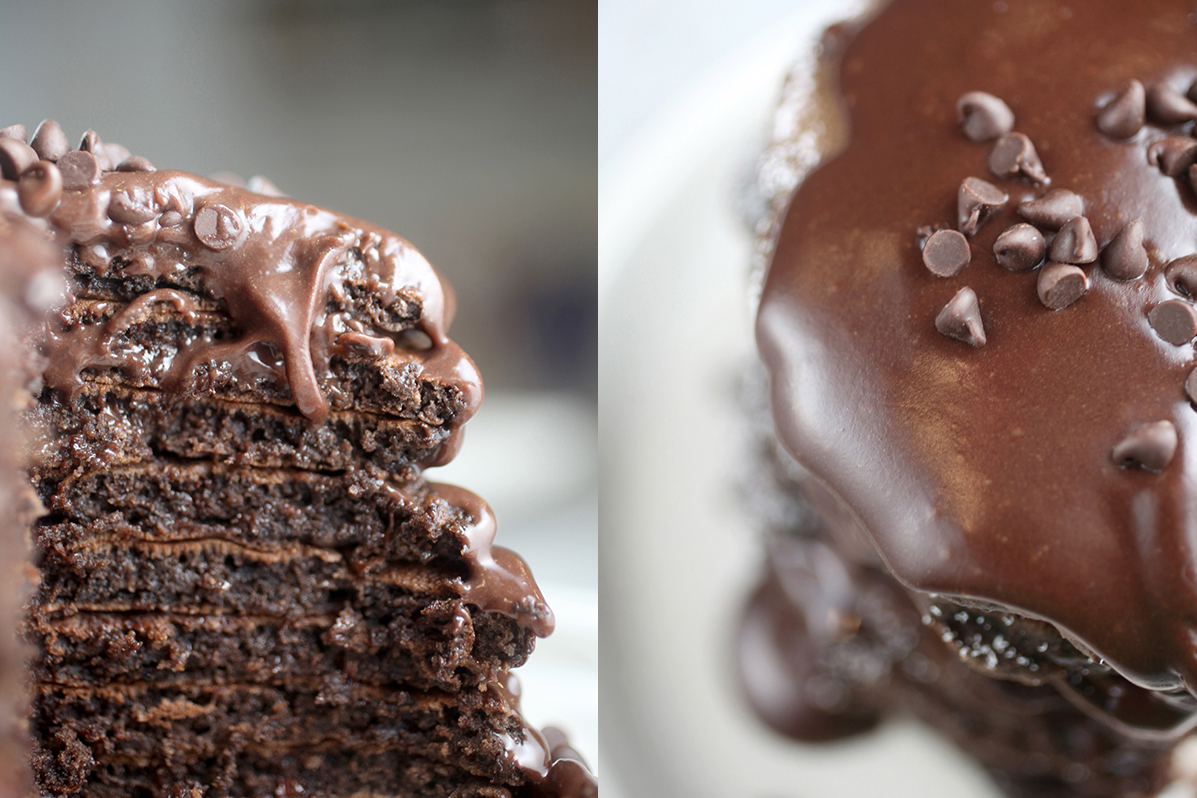 The recipe for these is featured on People.com if you'd like to make a stack. I've been working with People's Great Ideas to create sweet switch ups from some of their celebrity recipes…
and these Double Chocolate Pancakes are my latest addition.
But that's not all …
Below are some more sweet links that have been featured from the past few months. Enjoy!
These simple sandwich cookies are lovely and lemony and a perfect summertime snack.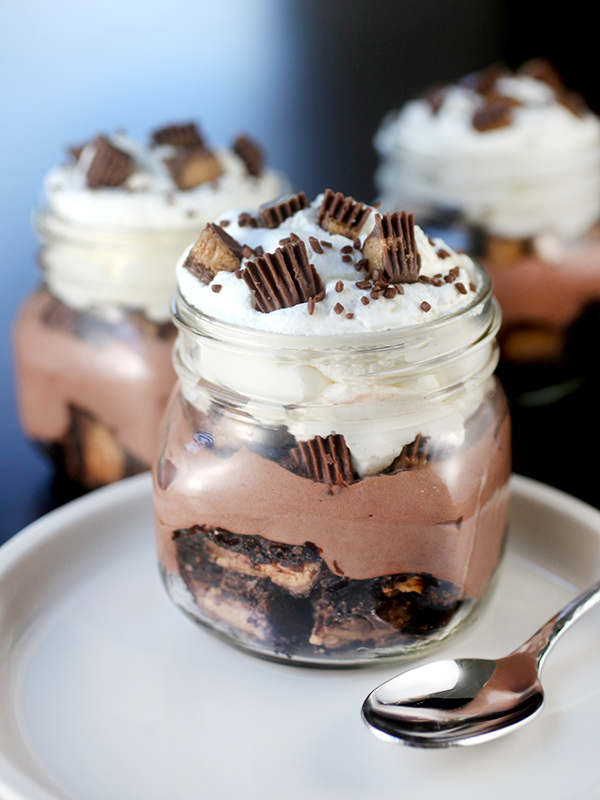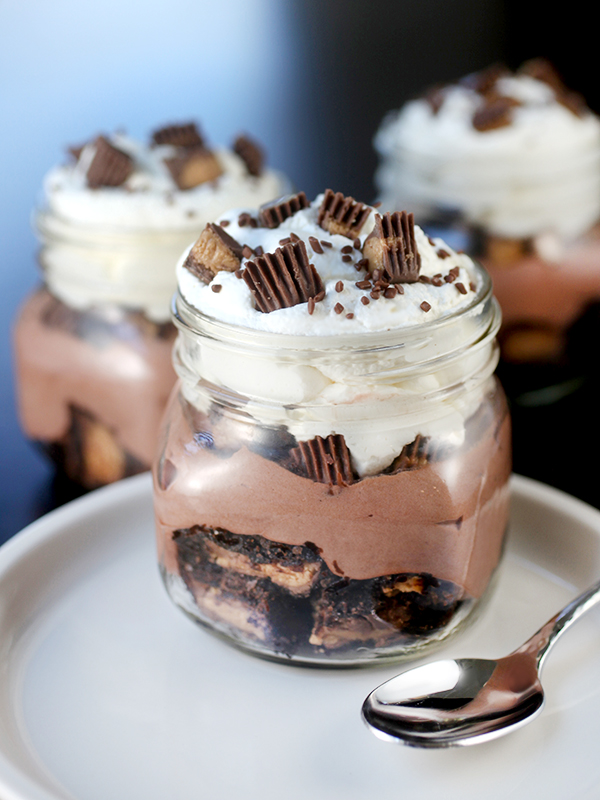 > Peanut Butter Cup Brownie Trifles
Single serving sweets. I love them. These are a little on the large side, but because you can close the jar, it makes them easy to enjoy for a couple of days.
There's something about Whoopie Pies that make me happy. These soft and tender little cakes sandwiched with frosting are hard to resist.
Want to make cinnamon rolls without waiting for the dough to rise? Then try this quick recipe to satisfy your sweet tooth.
> Cookies & Cream Cheesecake Bars
These cheesecake squares are decadent and delicious and I wish I had some in the refrigerator right now.
Mini Pop Tarts with lollipop sticks? These little strawberry-filled treats are sprinkled with cute.
Topped with the tiniest little marshmallows, these cupcakes are a fun way to enjoy cocoa any time of the year.
That's it! Hope you enjoy these sweet treats.