I'm hosting a fun giveaway today from my publisher, Chronicle Books. Last year they launched a GIVE BOOKS holiday campaign to encourage people to share the love of books during the holiday season, to support local bookstores and to help promote literacy. And I'm excited that they are doing it again this year. But this year they are doing it bigger. Giving bigger. They've joined forces with First Book, a non-profit organization that provides access to new books for children in need. And for every #GiveBooks tweet, pin, and online pledge, Chronicle Books will donate a children's book to First Book.
Here's how you can help them reach their goal of giving 10,000 books this holiday with a simple tweet, pin or pledge.
And now let me show you ten books I picked out from Chronicle that I want to give this holiday. They're cookbooks of course. Sweet ones.
Top Pot Hand-forged Doughnuts
Secrets for the Home Baker
Sticky, Chewy, Messy, Gooey
Desserts for the Serious Sweet Tooth! Every one of the recipes in this book are calling my name.
Cake Pops Holidays
Hmmm… this one looks familiar. I couldn't resist : )
Pretzel Making at Home
Make your own crunchy, chewy, savory or sweet artisan pretzels. Fried Pretzels with Cinnamon Sugar? Why yes.
Hand-crafted Candy Bars
From-Scratch, All-Natural, Gloriously Grown-Up Confections
Snoopy and Friends Cupcake Kit
Okay, this isn't a cookbook but you do get to make cupcakes. That counts, right. Besides … it's Snoopy with adorable liners and flag toppers. Chronicle has the cutest gift items too.
Flour, too
Joanne Chang shares recipes for her Café's most loved sweets and savories.
Tartine Book No. 3
This soon-to-be-released cookbook is third in a series of collectible titles from Tartine Bakery & Cafe in San Francisco. We're talking bread baking and pastry making.
The Model Bakery Cookbook
Sensational artisan baked goods including Peach Streusal Pie, Brandied Pumpkin Pie, Amber Ale Bread and their famous english muffins that I can't wait to try.
The Little Paris Kitchen
Rachel Khoo shares simple, classic French recipes in her cookbook that's just as charming as she is. Plus there's French desserts. Win! Win!
Speaking of win. How would you like to win these 10 awesome books? I'm giving them away to one lucky reader and it might be you.
To enter for a chance to win all ten:
Leave a comment on the blog post and tell me which of these books sounds fun to give or which one you'd like to get the most.
Deadline to enter is 8:00 pm ET on Saturday, November 9th, 2013. Sorry, time's up. Winner announced below.
One winner will be chosen at random and announced sometime Sunday… just in time to receive them for the holidays.
Good luck and of course, I hope you can help #GiveBooks to children this holiday.
P.S. – Receive 30% off + free shipping at ChronicleBooks.com (*excluding personalized products). Promo code GIVEBOOKS (valid through 12/31/13).
Okay – time to announce the winner! And time to give away a bunch of sweet books. Congratulations Katie Z!!!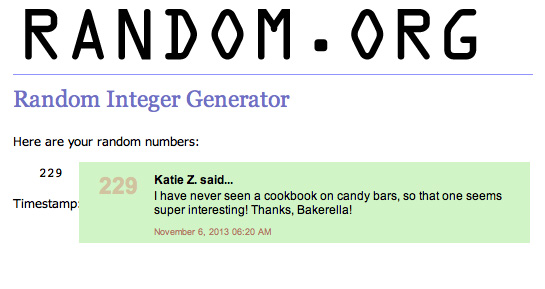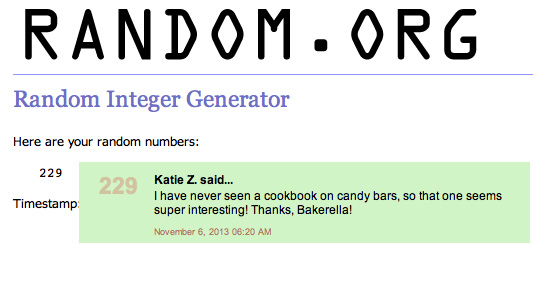 Cute kitty cat illustration by Gemma Correll.