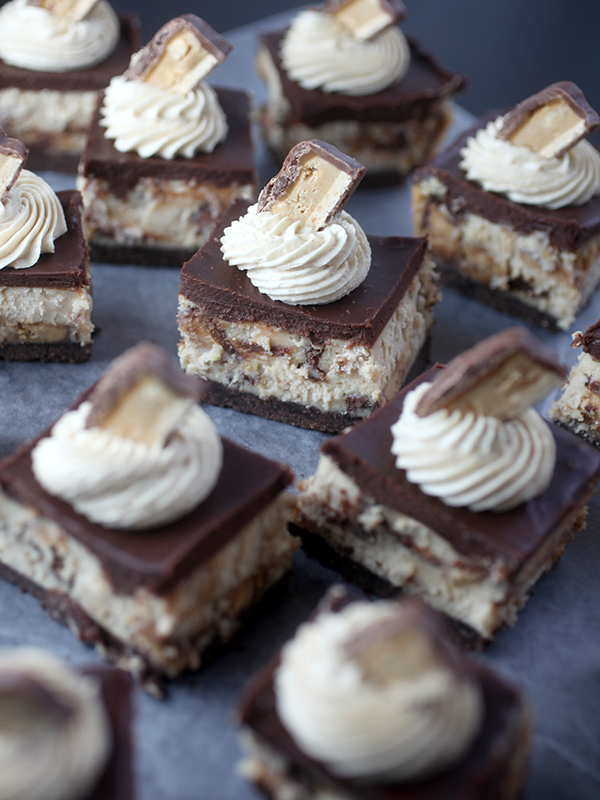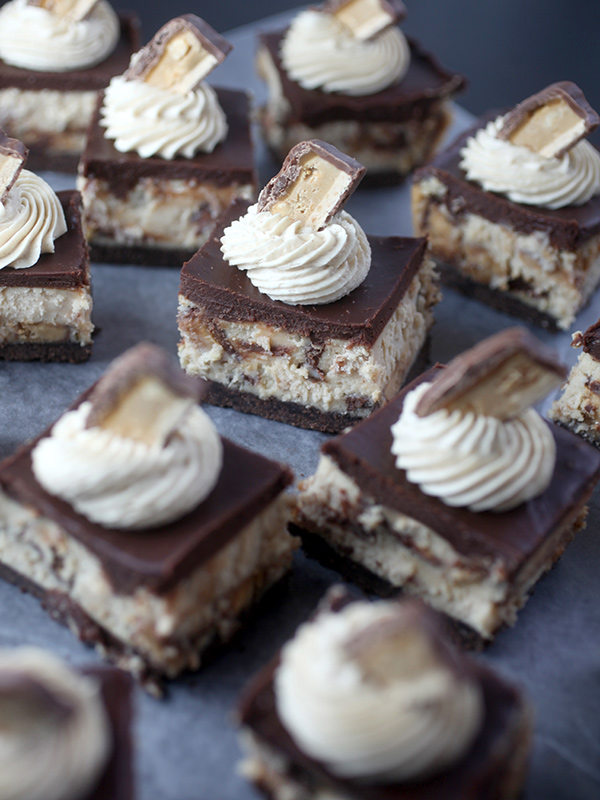 I made something sweet to sink your teeth into. Peanut Butter Snickers Cheesecake Bars. They make me want to go grab one right now. Yum!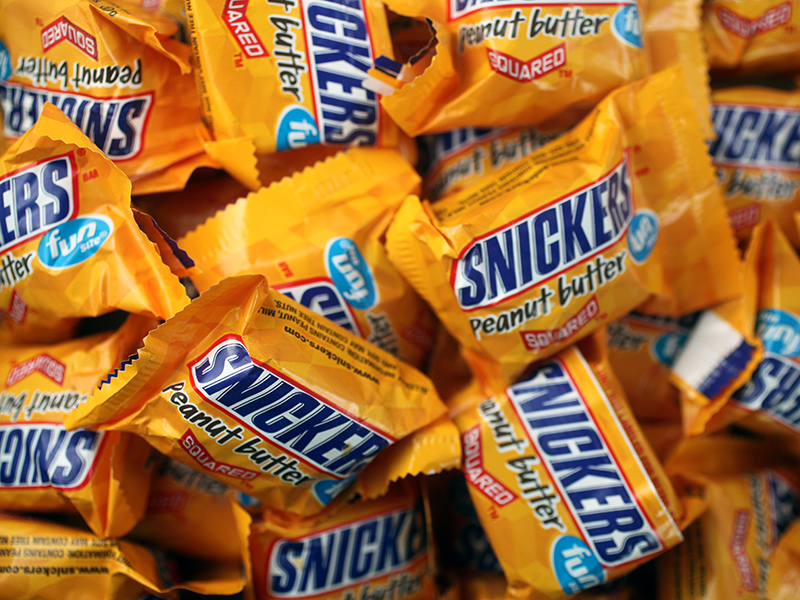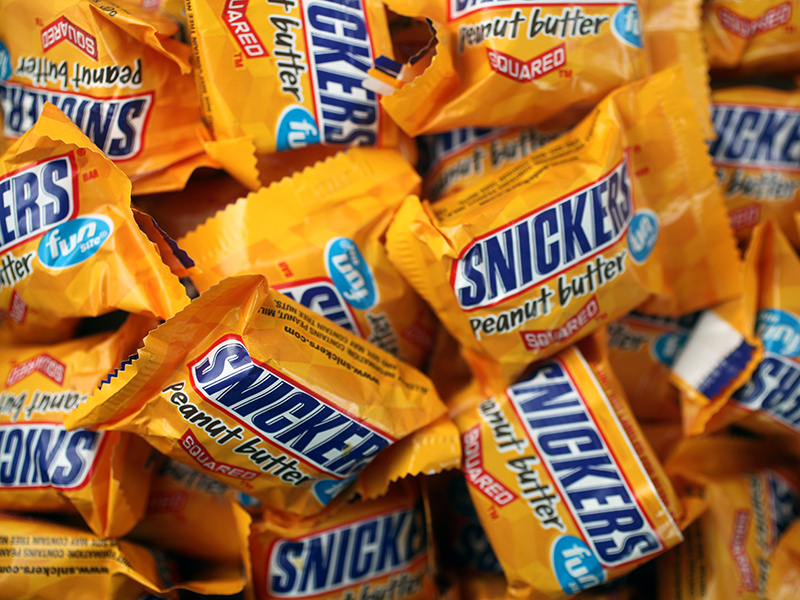 Okay Snickers fans, have you had the peanut butter version? Yeah, well these little peanut butter temptresses almost make me forget about Reese's peanut butter cups… my comfort candy of choice. I like these a lot better than the original Snickers, so I thought I'd throw them in some cheesecake batter and make some decadent little bars.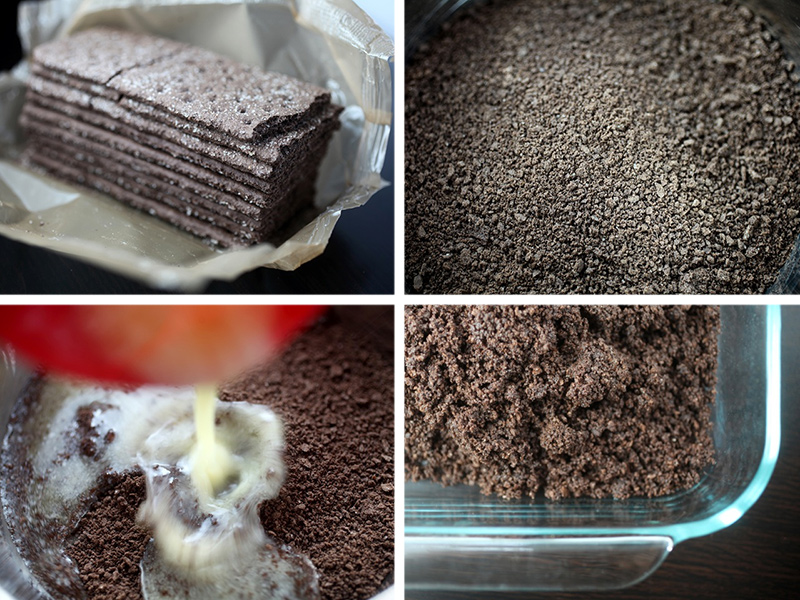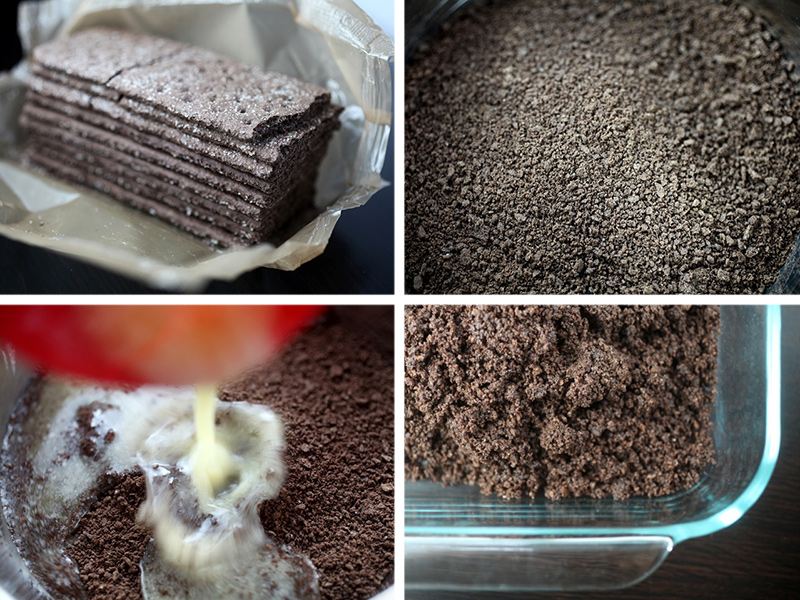 First up, the crust. I used chocolate graham crackers to mix with butter, but feel free to use good old golden grahams, too.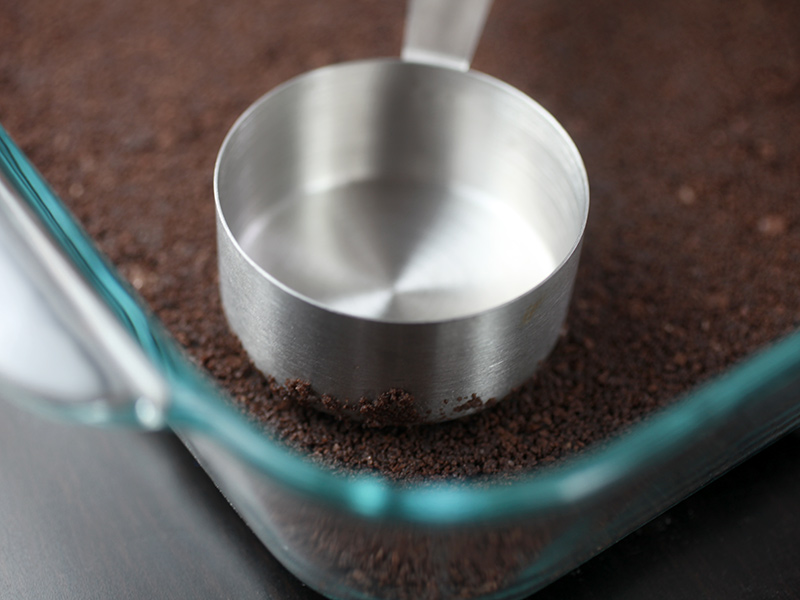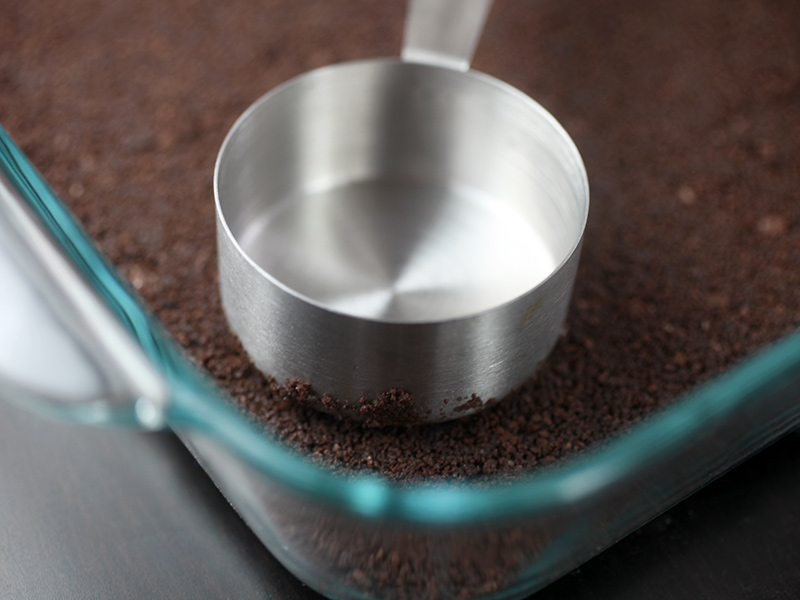 These bake in an 8 X 8 dish. Use a flat bottom utensil to help pack all the crumbs down flat.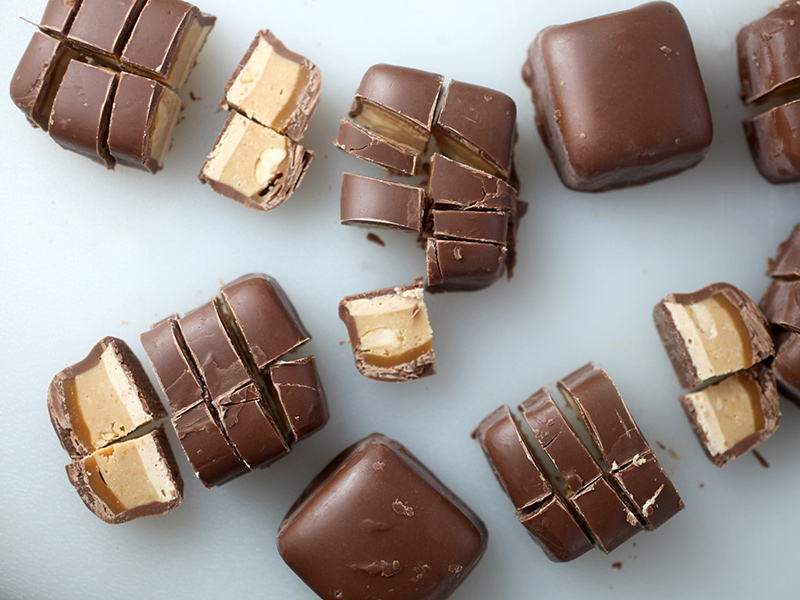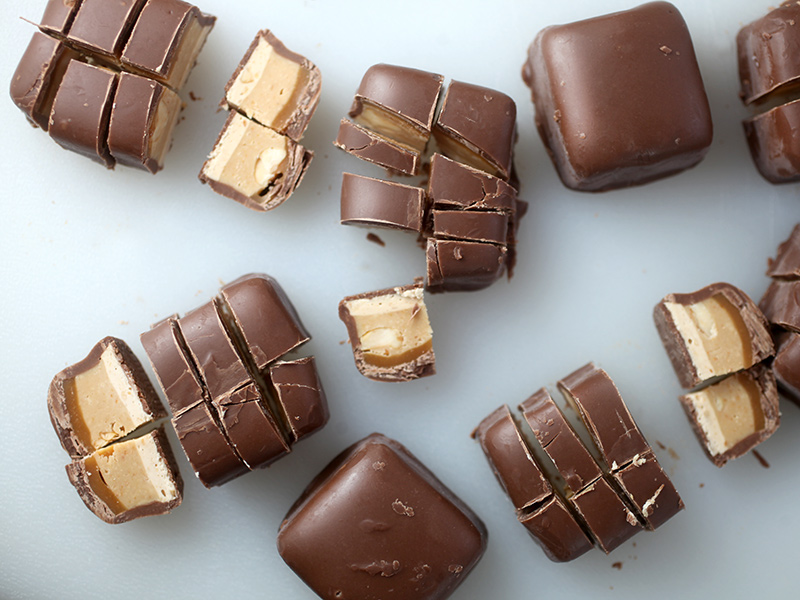 Hey you. I'm sorry I have to cut you into tiny pieces, but it's for a yummy cause.
Use a sharp non-serrated knife for smoother cuts.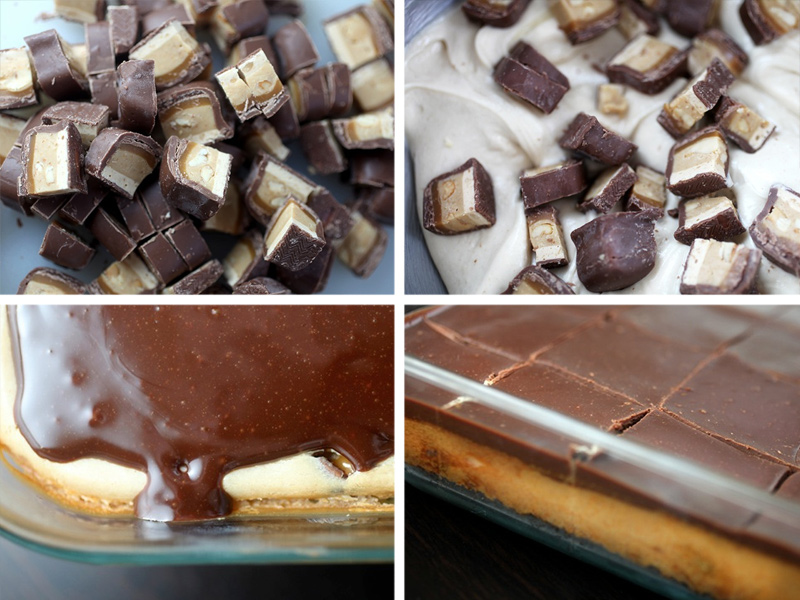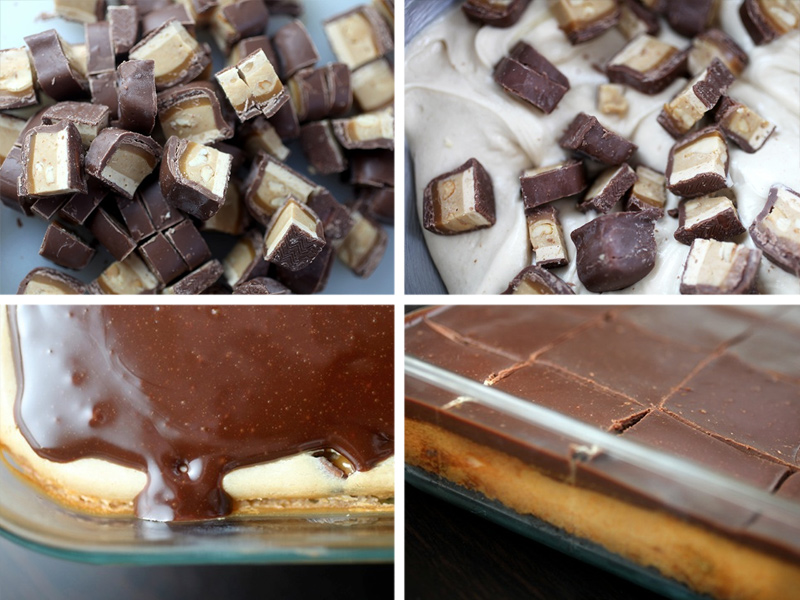 And then, into the cheesecake bath you go. Once baked and cooled, these babies get covered with a blanket of chocolate ganache to keep them cozy … and to cover up the crack that opened in the middle, too. But you'll never know now. When the ganache sets and then after the cheesecake has chilled in the refrigerator, cut into small squares.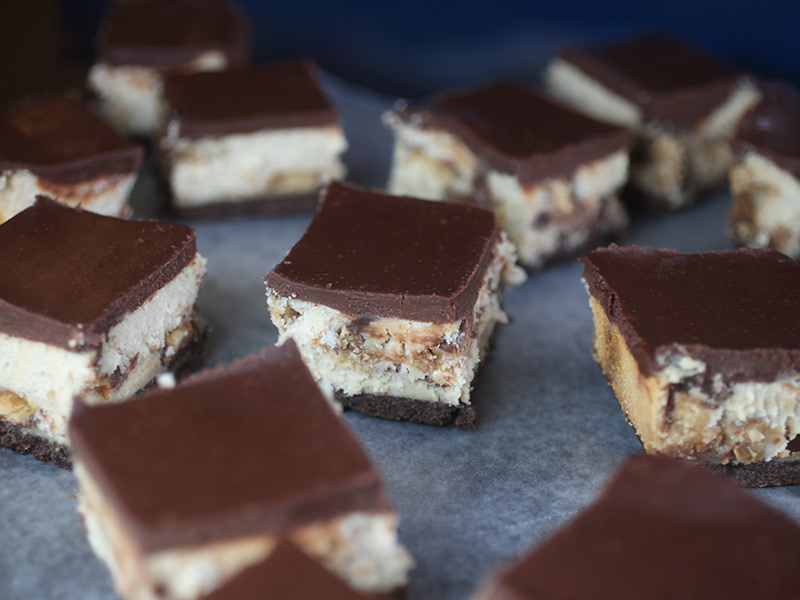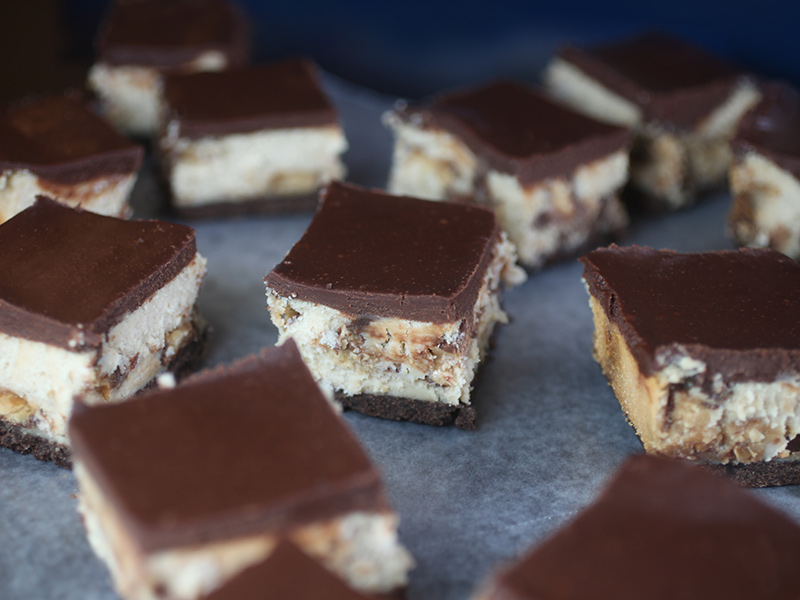 You can totally serve them simple just like this.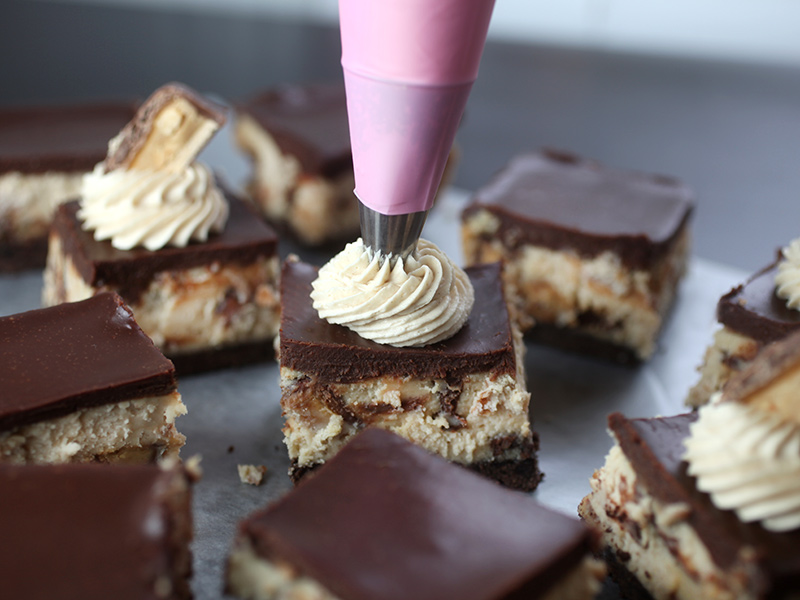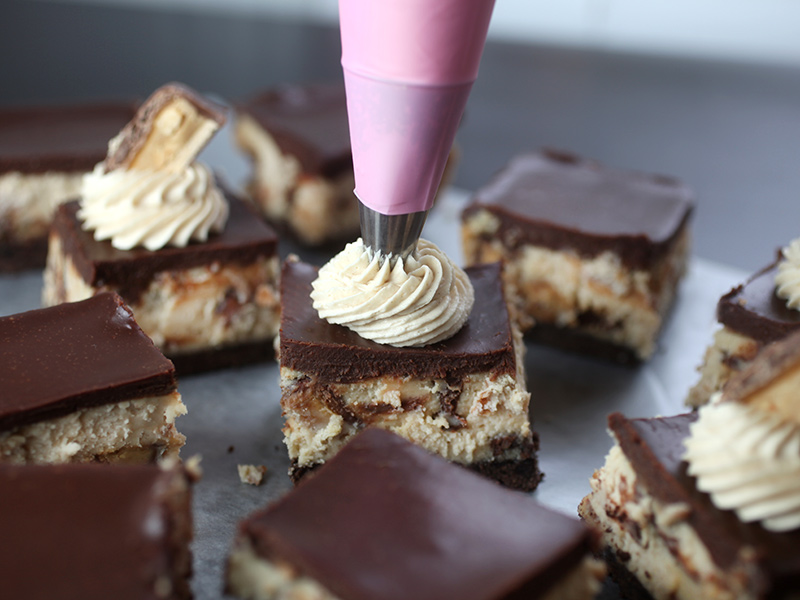 But I thought I'd dress them up for a party scenario.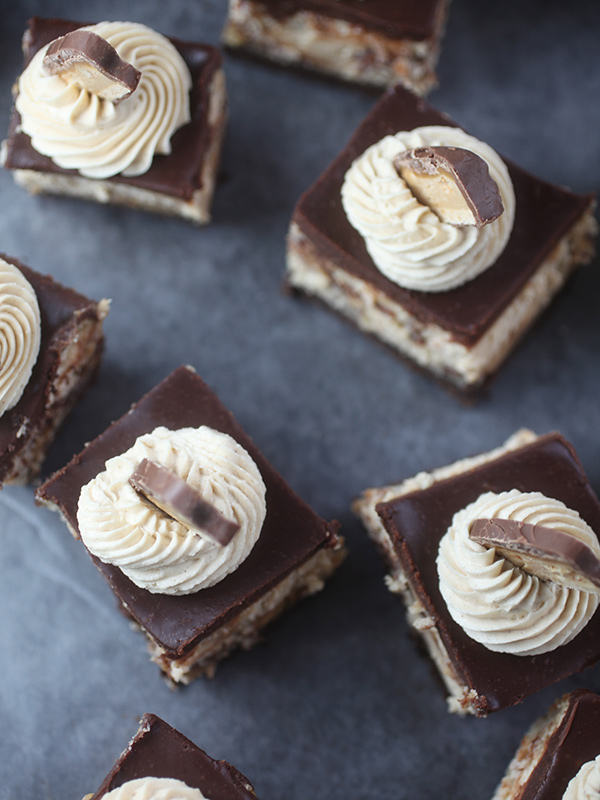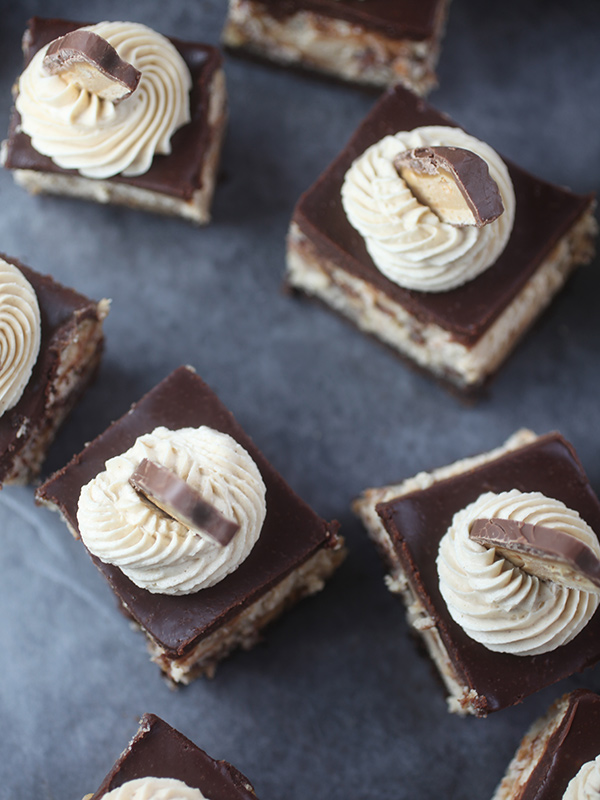 Pipe some peanut butter buttercream frosting on the center of each bar and then place a cut candy bar piece in the middle to jazz them up for guests.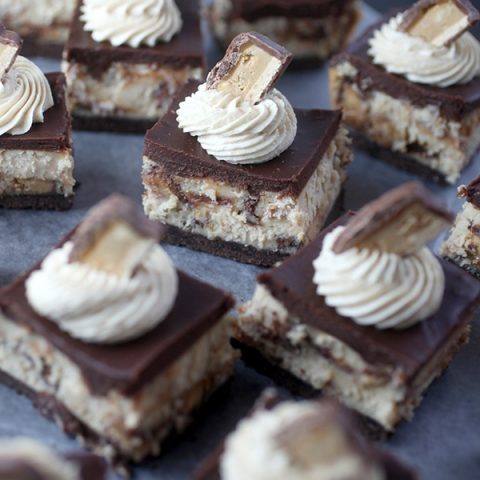 Peanut Butter Snickers Cheesecake Bars
Prep Time 25 minutes

Cook Time 40 minutes

Additional Time 5 hours

Total Time 6 hours 5 minutes
Ingredients
Crust
18 Chocolate graham cracker squares (1 wrapped package), crushed into crumbs
3 tablespoons sugar
6 tablespoons butter, melted
Filling
12 oz. cream cheese, softened
1/2 cup peanut butter
1/2 cup sugar
1 tablespoon all-purpose flour
1 egg, plus 1 yolk
1/2 cup sour cream
1 teaspoon vanilla
12 fun size Peanut Butter Snickers (8 cut into small pieces for the cheesecake batter and four cut into slices reserved for decoration.)
Ganache
1/2 cup heavy cream
2 tablespoons butter
3/4 cup semi-sweet chocolate morsels
2 tablespoons confectioners' sugar
Frosting
1 stick butter, softened
1/4 cup peanut butter
1 teaspoon vanilla
1-1/2 cup confectioners' sugar
Instructions
Preheat oven to 325 degrees.
To make the crust, stir graham cracker crumbs and sugar together in a medium bowl. Add melted butter and stir until completely combined.
Using the bottom of a glass or measuring cup, firmly press mixture into the bottom of an 8×8 inch baking dish. Bake for 10 minutes, then remove from oven and let cool.
To make the cheesecake filling, add cream cheese, peanut butter, sugar and flour to a large bowl. Using a mixer on medium-high speed, beat mixture until creamy and combined.
Turn mixer to low and add egg and yolk, mixing until combined. Add sour cream and vanilla and mix until combined.
Gently stir in Snickers candy bar pieces and pour batter in prepared baking dish. Bake for 40-45 minutes, then remove and let cool completely.
To make the ganache, place chocolate morsels in a large heat-proof bowl and set aside. Add cream and butter to a saucepan and heat on stove at medium high. Remove just before boiling and pour over morsels. Let sit for a minute and then stir until completely combined. Add confectioners' sugar and beat with a wire whisk until smooth. Pour over cooled cheesecake.
Cover and refrigerate for several hours or overnight.
Cut into 20-25 bars and decorate with frosting to serve if desired.
For Peanut Butter Buttercream, beat butter and peanut butter until completely smooth and creamy. Add vanilla and beat until combined. Add confectioners' sugar on low and then increase speed and beat until combined. Pipe buttercream swirls on top of each cheesecake bar and then insert a sliced Snickers candy bar piece for decoration.
Store cheesecake bars in refrigerator.
Notes
You can also make these with a straight up cheesecake flavor and omit the peanut butter in the batter.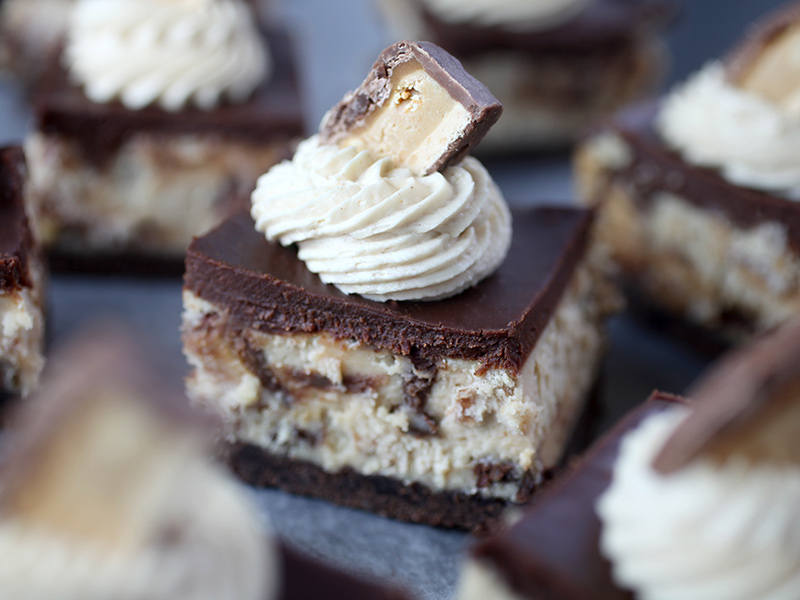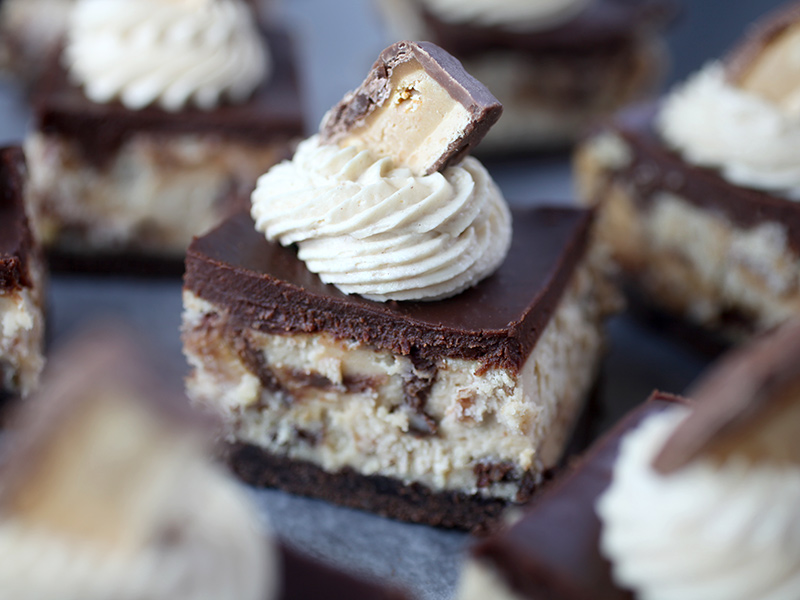 Enjoy!