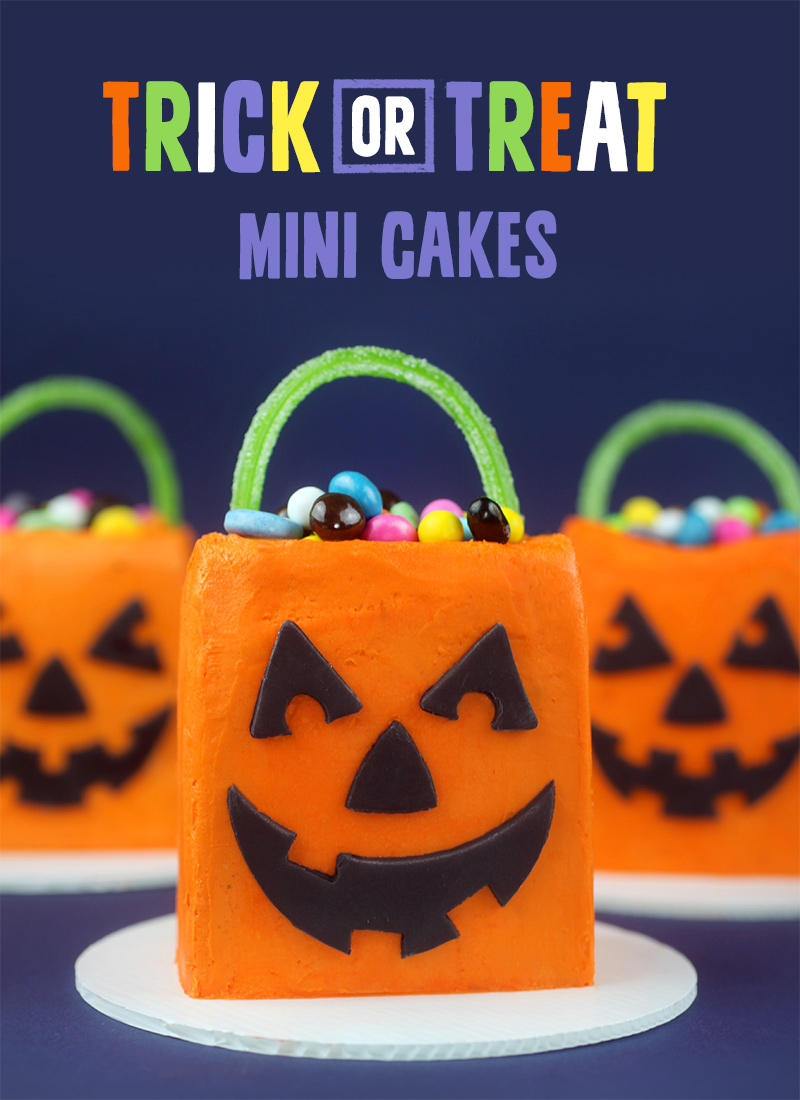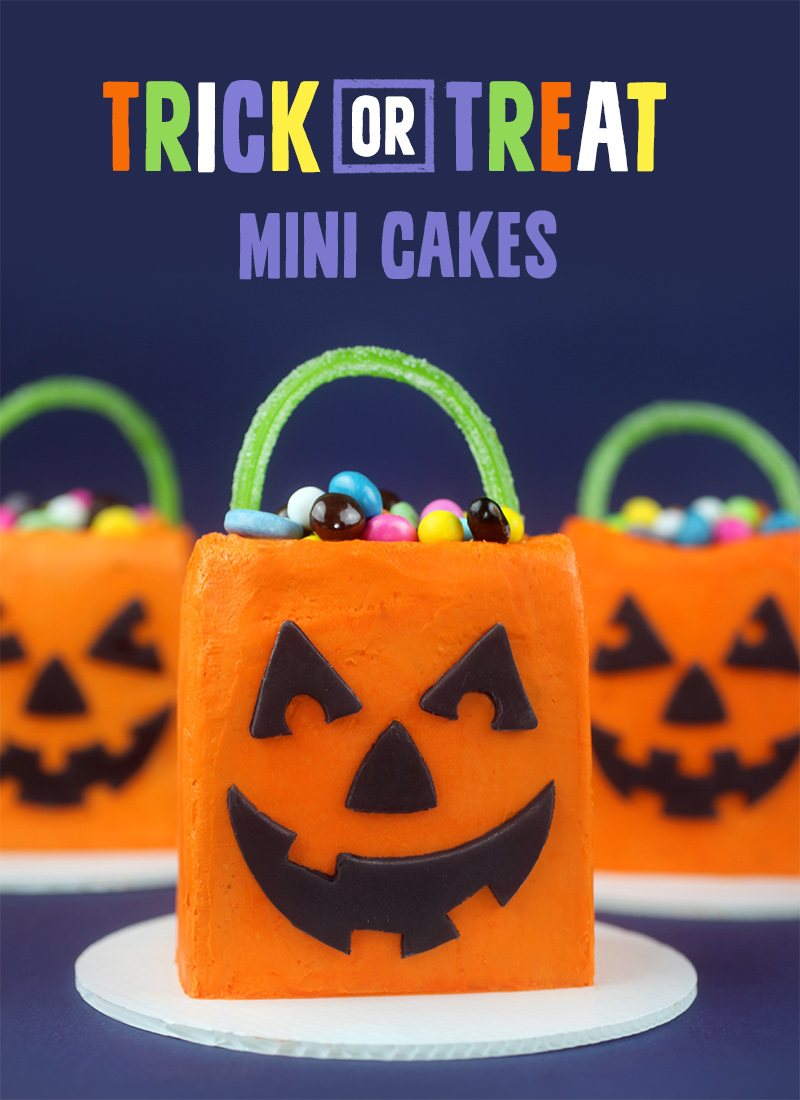 These cakes scream happy and not just from their big familiar smiles. Cute individual cakes decorated with bright colors and topped off with tiny candies to resemble trick or treat bags. What's not to love?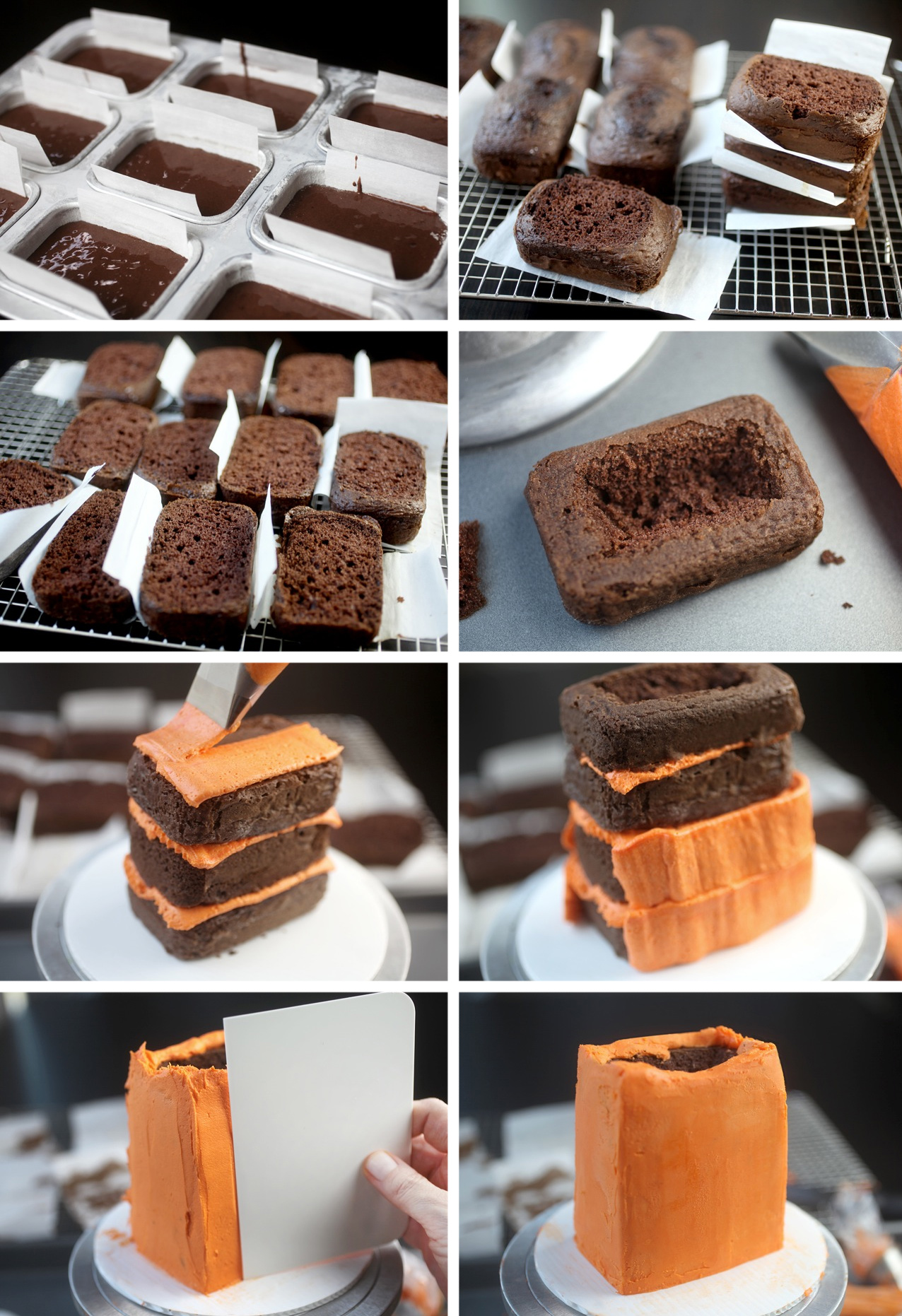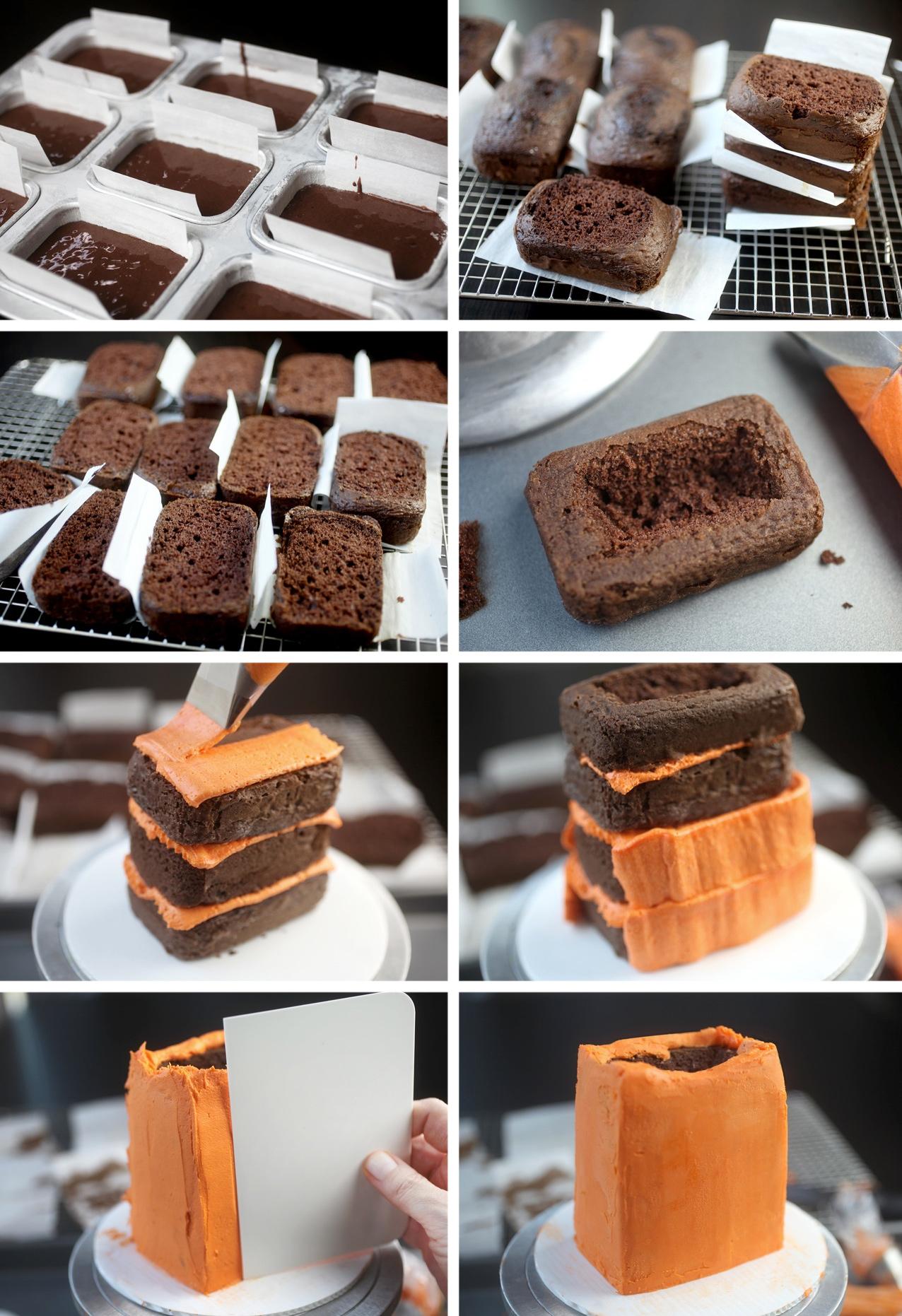 These tiny and tall cakes were inspired by this rectangular mini loaf pan. The cavities are about 2 X 3.75 inches and I thought baking in them would make perfectly-sized small layers of cake to try and stack.
Grease and line baking cavities with parchment paper to help easily remove the baked cakes. Trim off the mounded tops with a serrated knife. These scraps are all yours to snack on.
Make and tint orange frosting. I used this frosting recipe and made two batches to be sure I had enough. (For the cake, I just used a chocolate cake mix.)
To prepare, place a small amount of frosting on top of a plastic cake board and add the first cake layer. The frosting will help keep it in place. Stack and apply a layer of frosting on the first three cake layers. On the fourth, carefully carve out the center to leave a depression for the candy before placing on top. This will help keep the candy from just looking like it's sitting on top of a box.
Next, carefully frost the sides of the cake with a crumb coat. Freeze or refrigerate cakes until chilled to make it easier to frost the top layer. Smooth out the sides with a cake scraper and the top edges with an offset spatula.
Side note: so this step was way easier when I pictured it in my head. Frosting little cakes is harder than it seems like it would be and I def need more practice. But taking it slow is the way to go … you don't want them to tip over. You can also just decorate three-layer cakes to make them more manageable.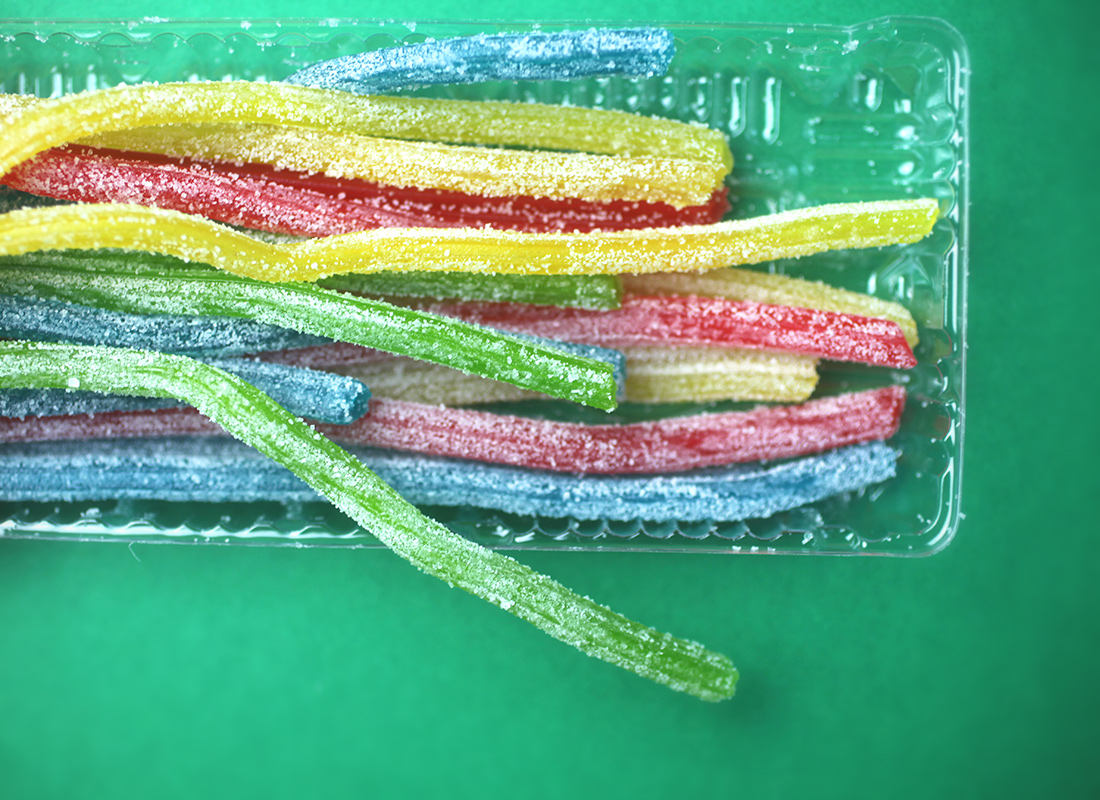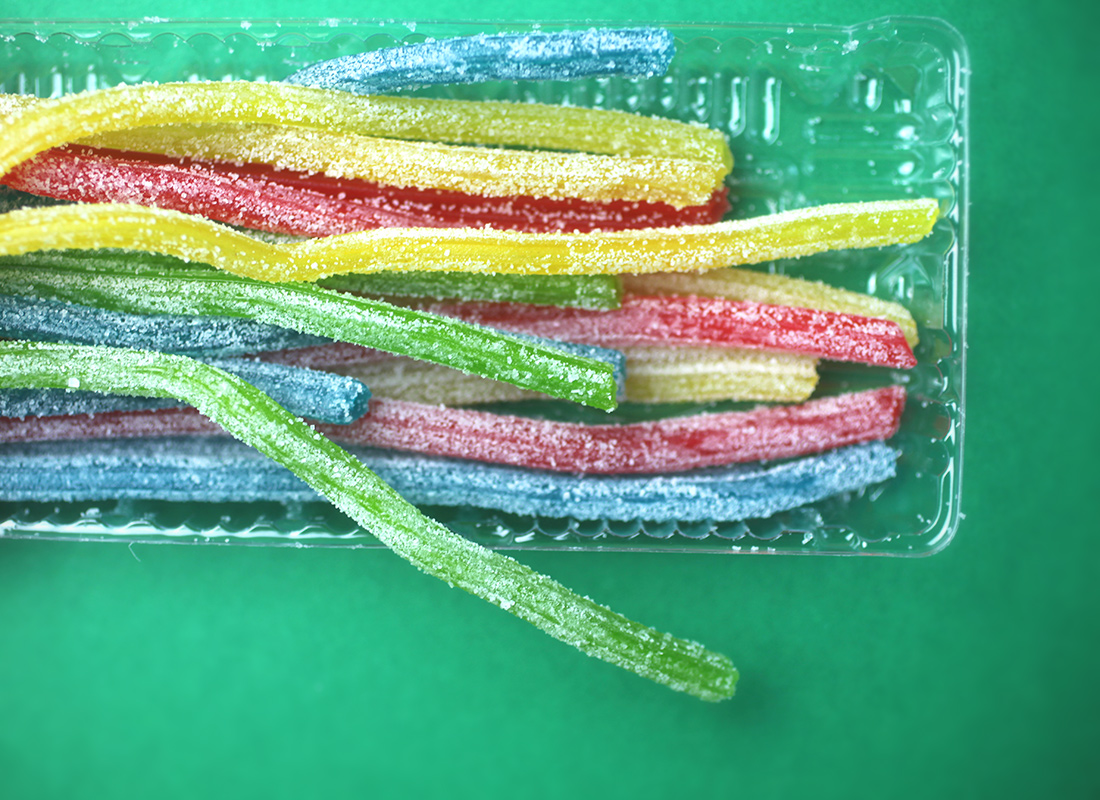 For the handles, I used green Sour Punch Straws.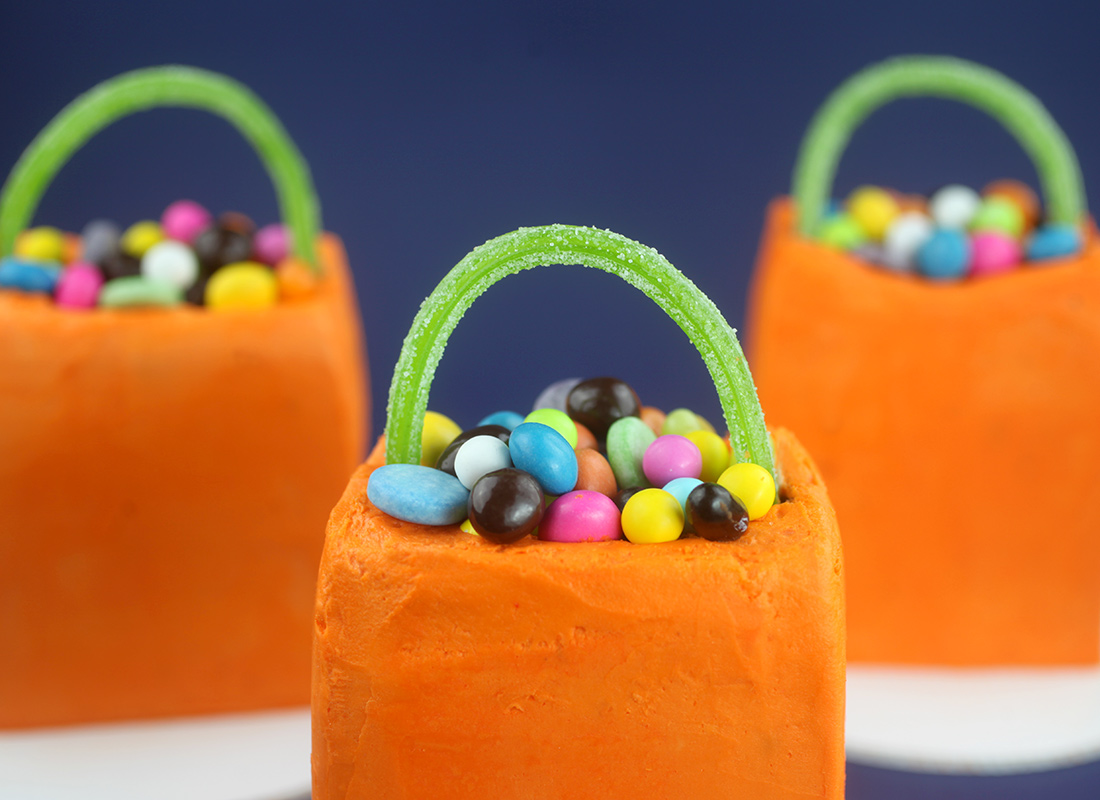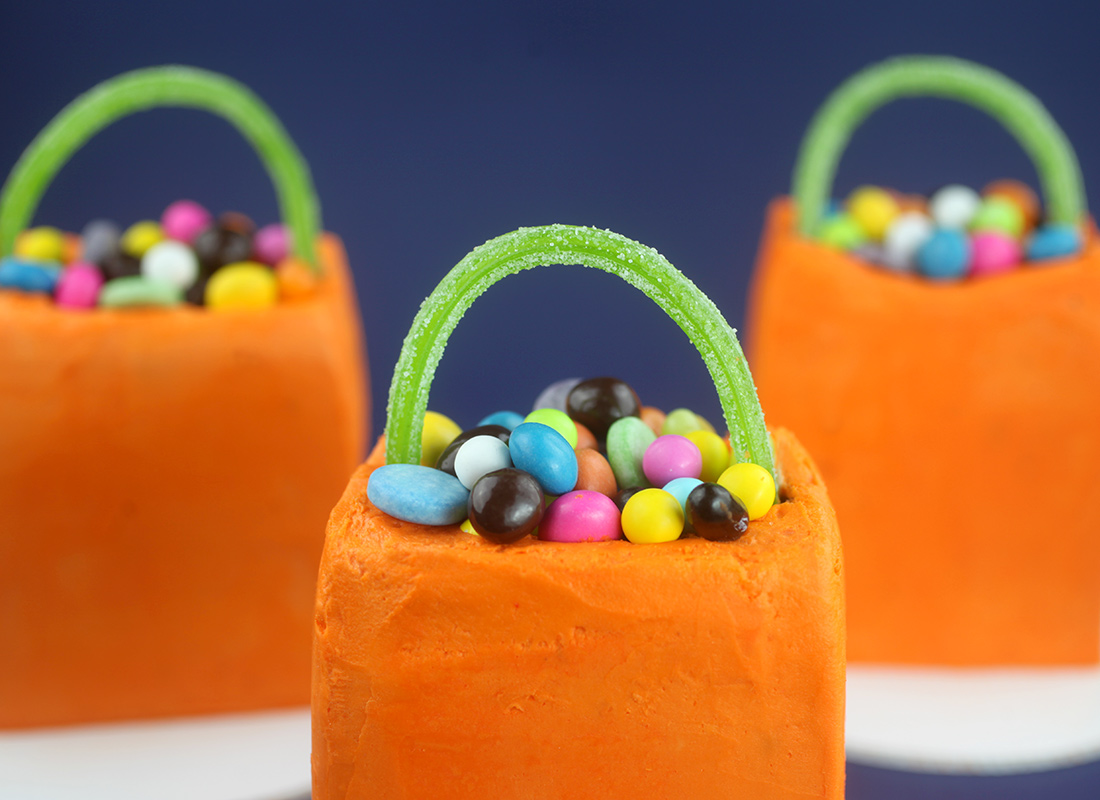 Chill the frosted cakes and use a straw to insert in the top to make an opening. Then gently insert the Sour Punch Straw until snug. Fill the cake tops with small, colorful candy pieces.  If serving cakes the same day, straws will stay tall. If you serve the following day, they may fall or snap. So if that's the case, wait until closer to serving before inserting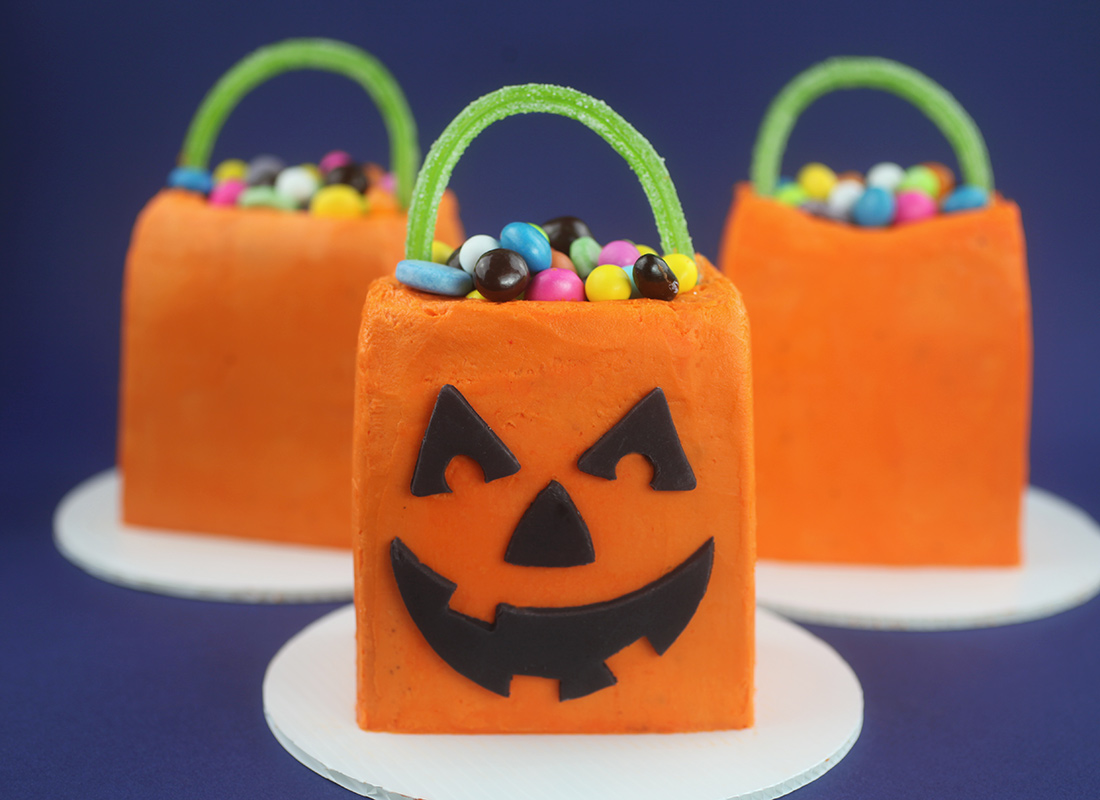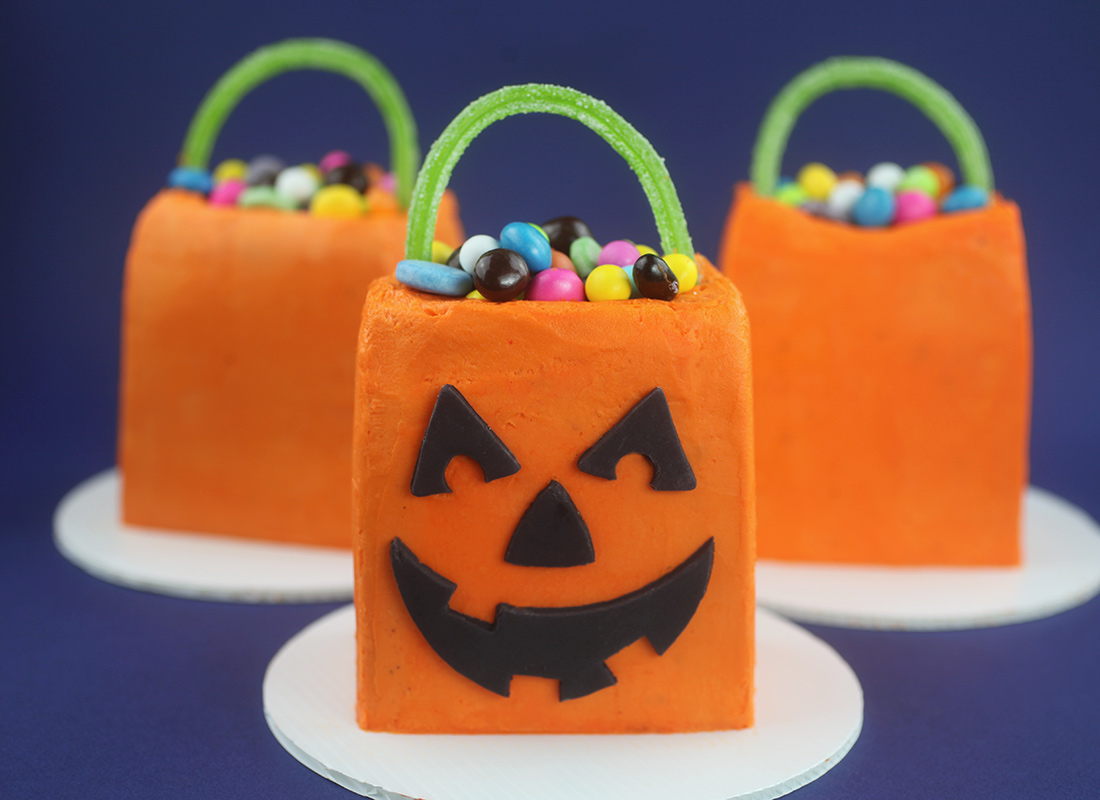 Face it. These are pretty cute.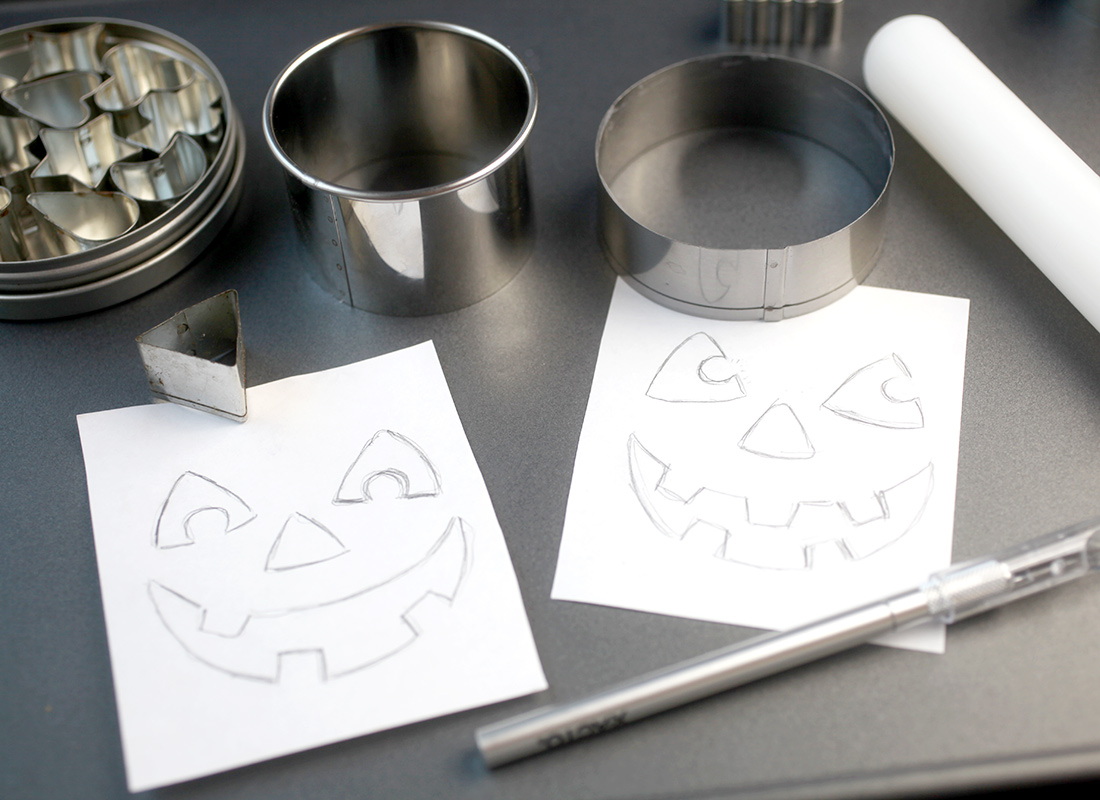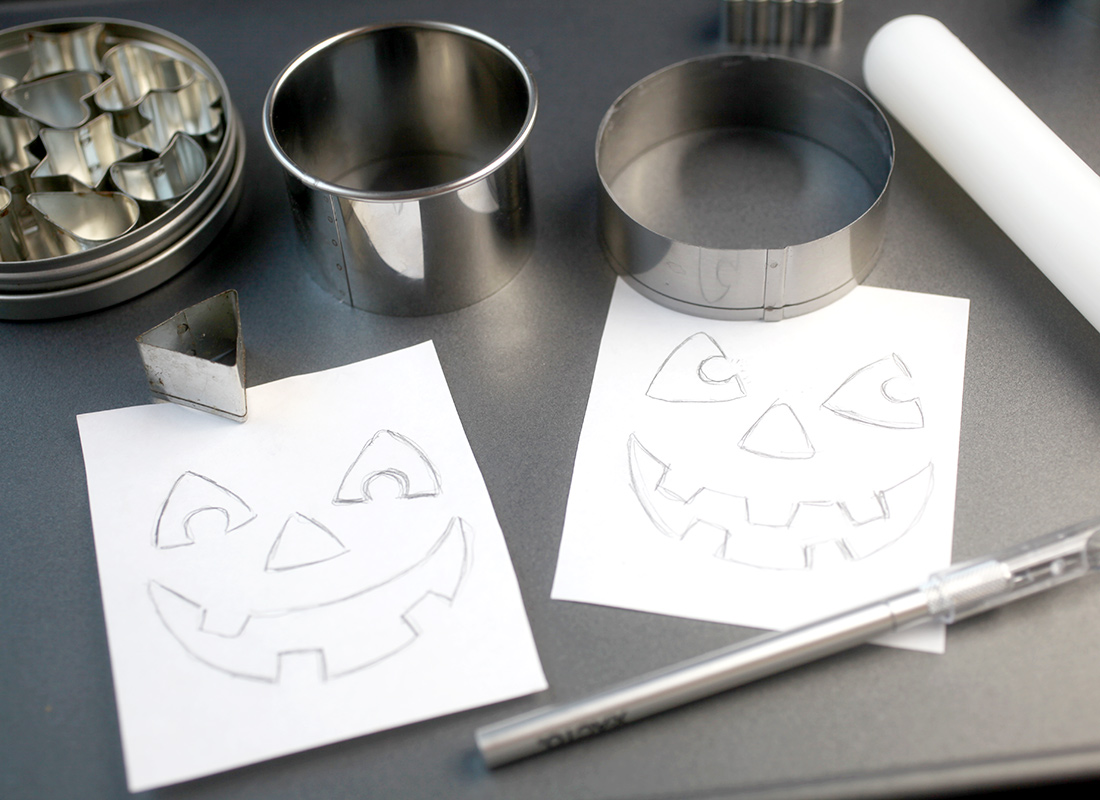 To make these cakes smile, I rolled and cut out tinted black fondant shapes. But, first I cut pieces of paper about the same size as the front of the cakes to use as templates. You can then use a variety os small cookie cutters to help create the faces or simply cut thin out with a sharp straight edge.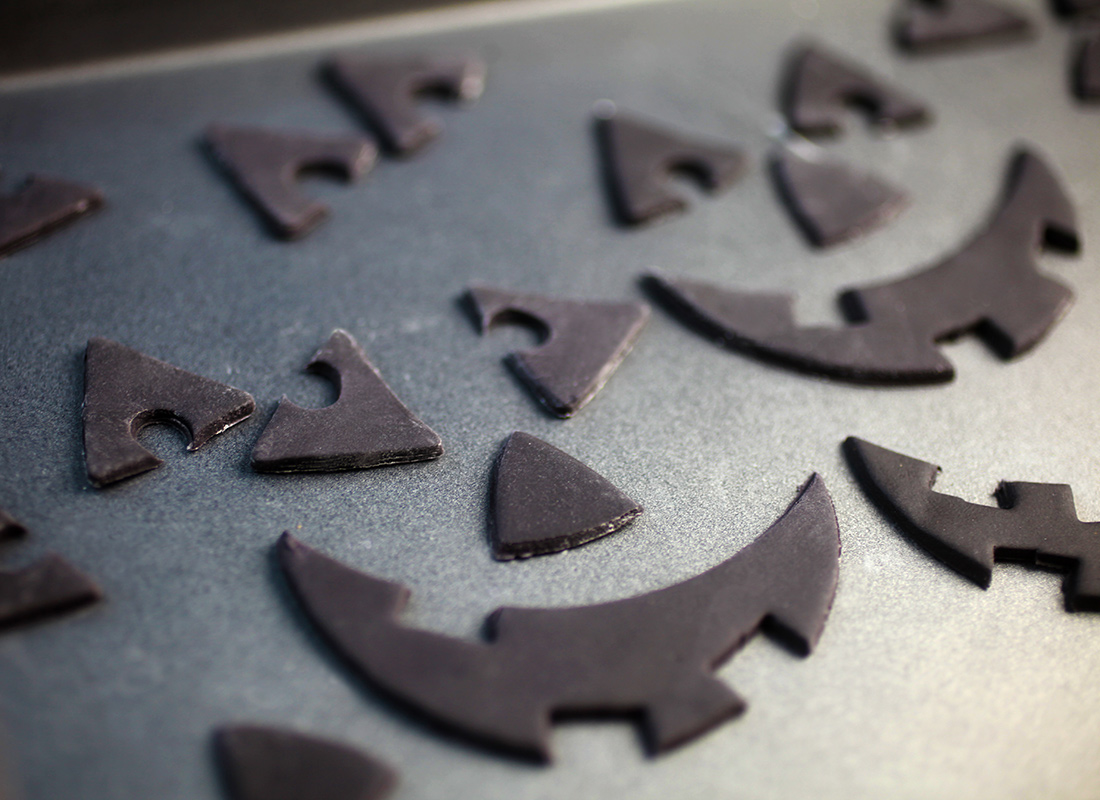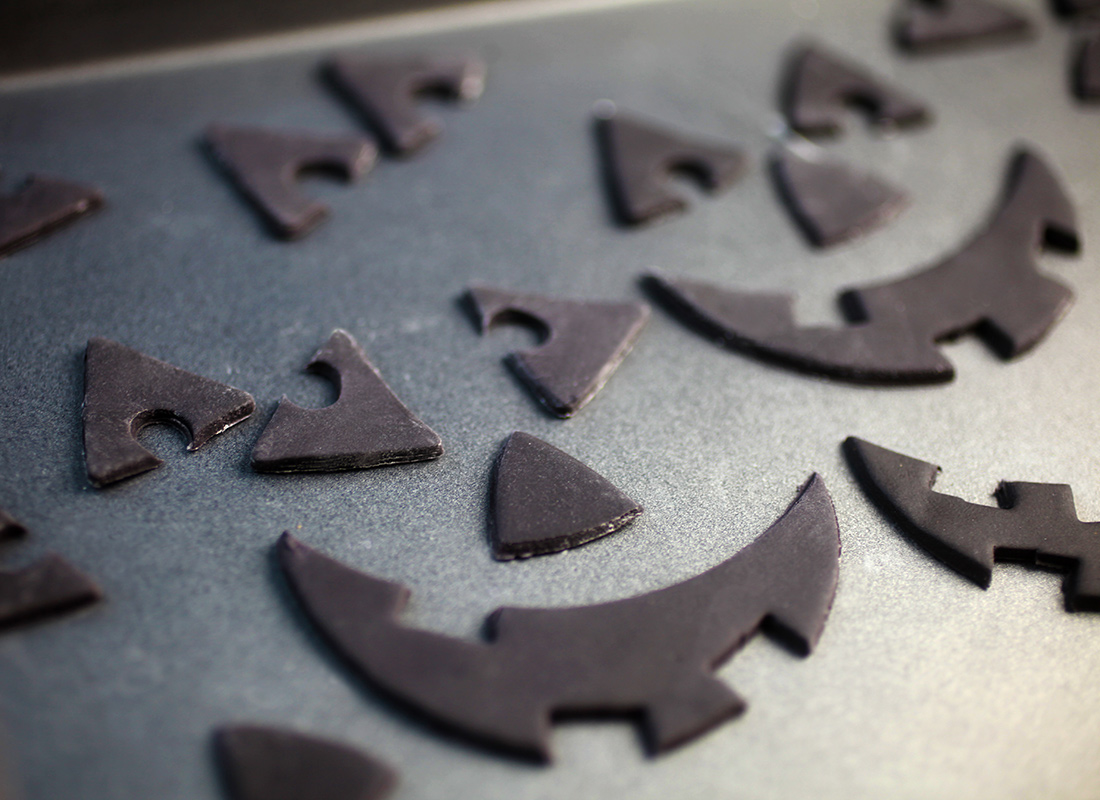 Happy! Happy!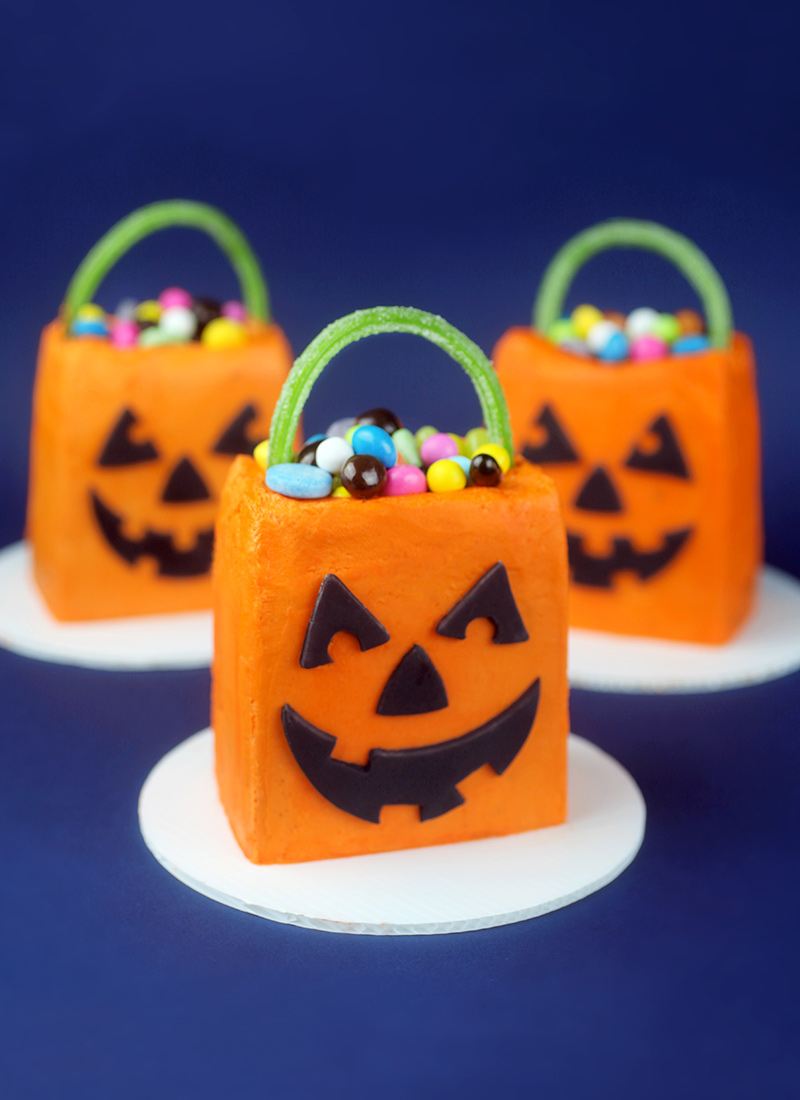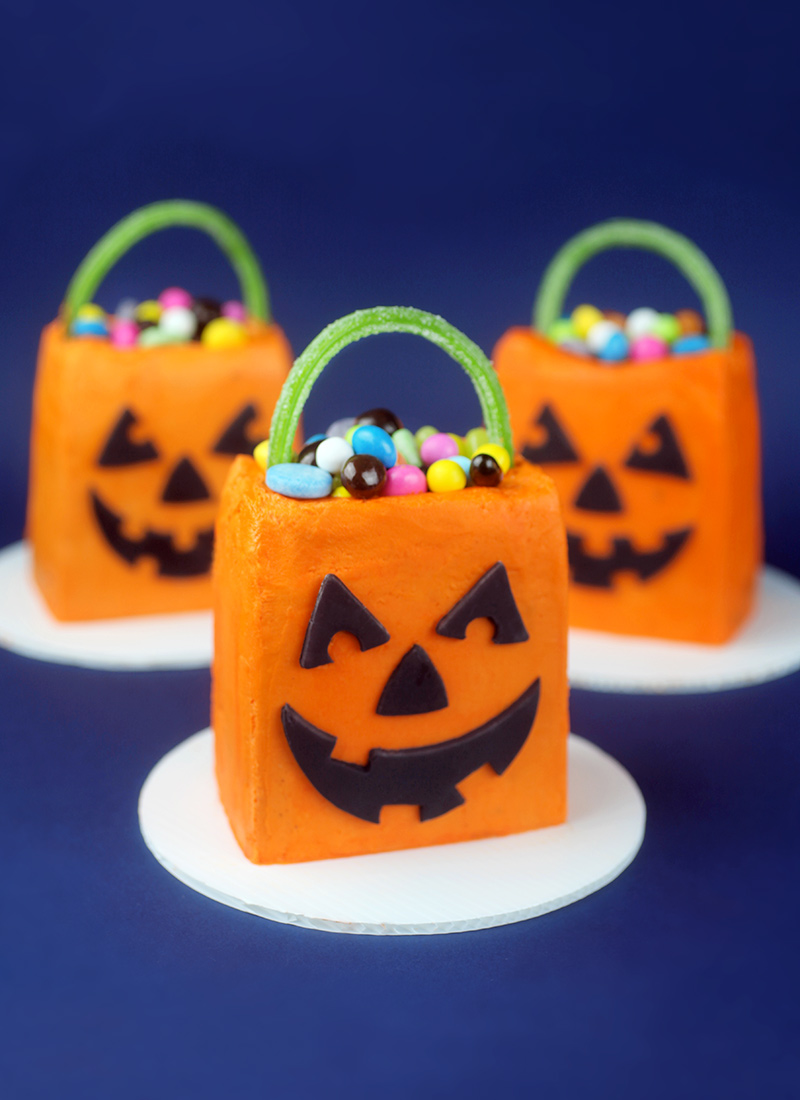 Now, time to enjoy!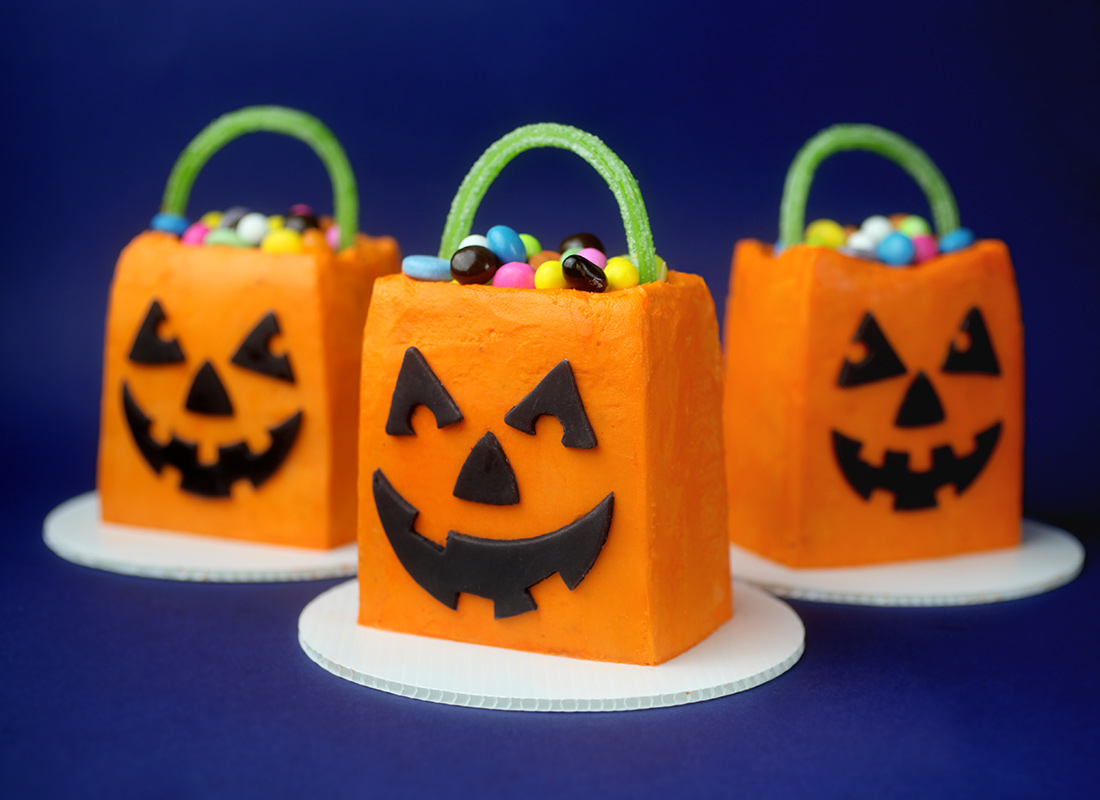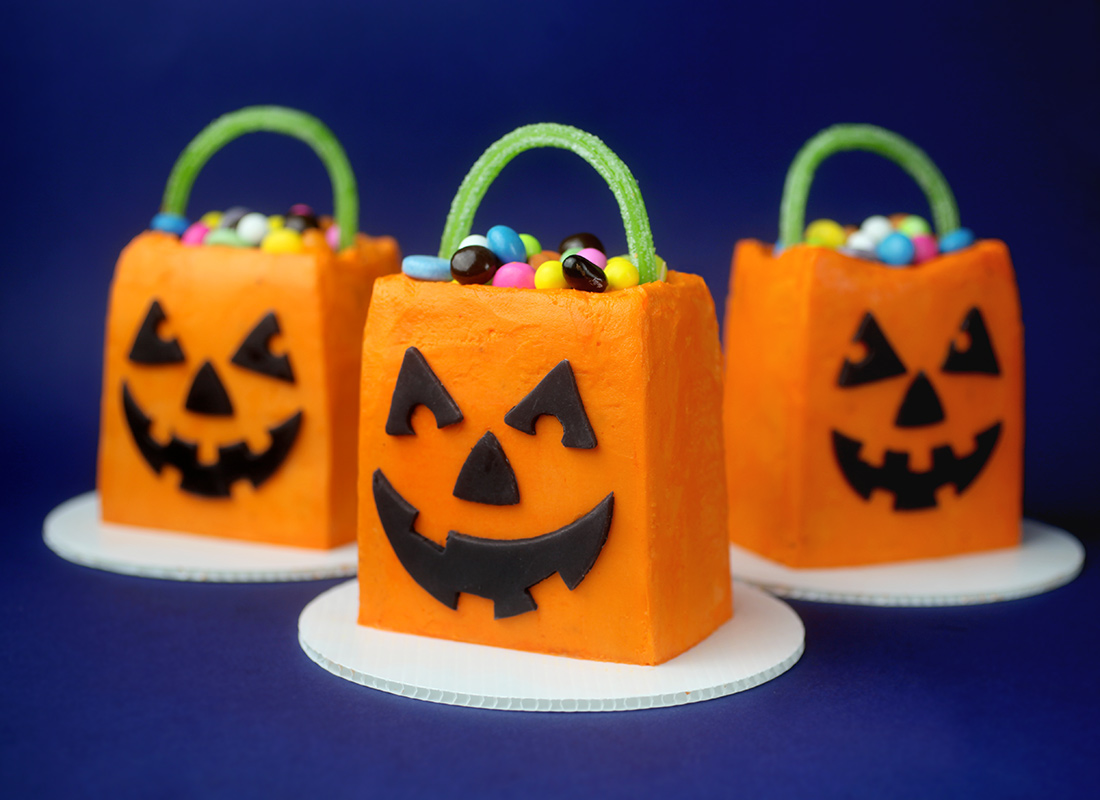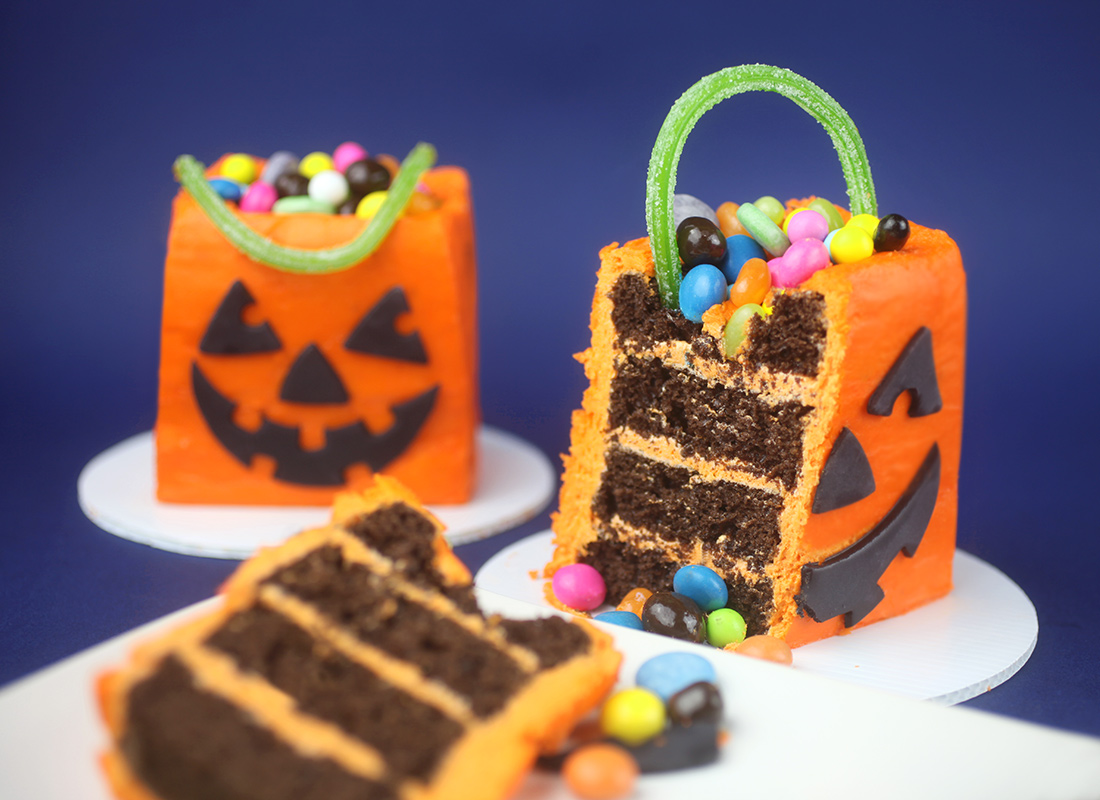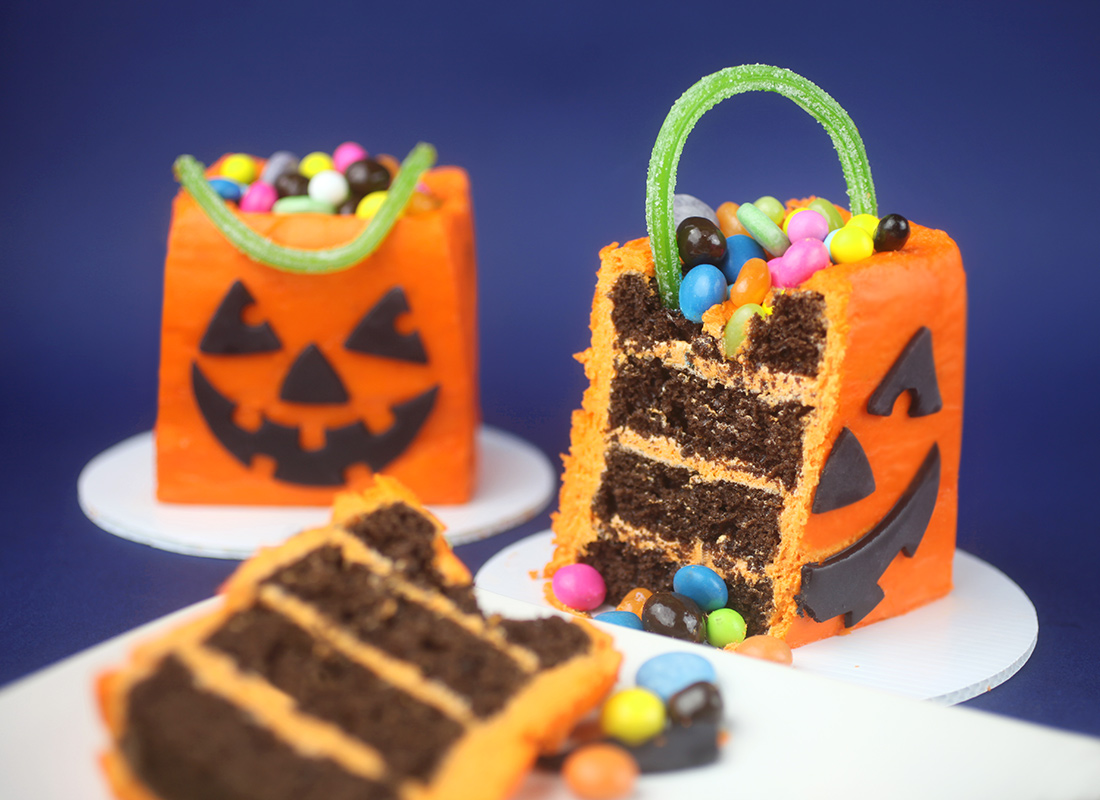 Hope these make you smile today!