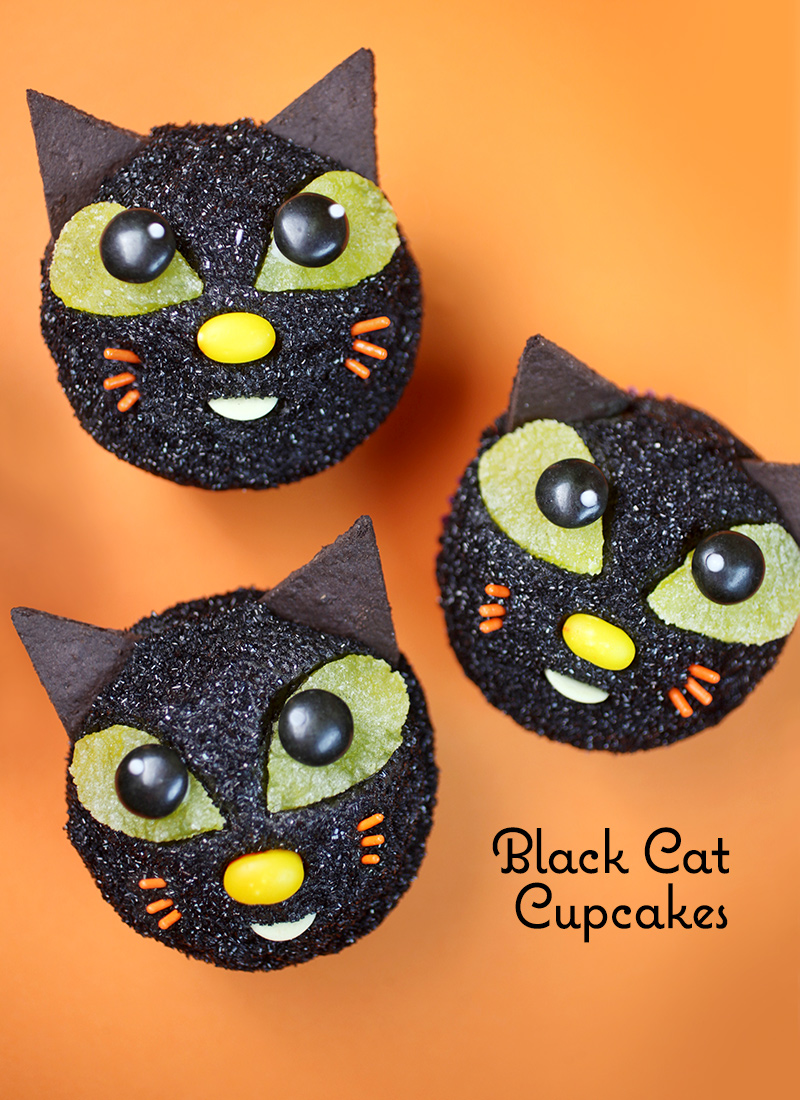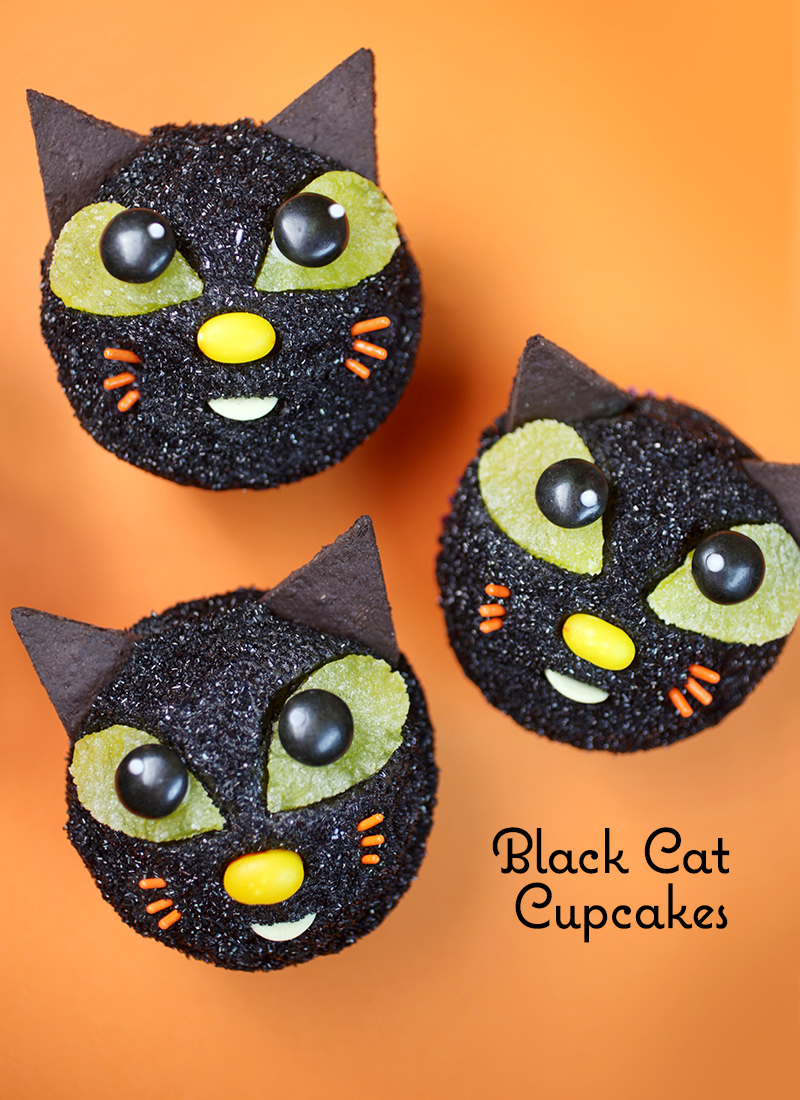 Treat someone with these kitty cat cupcakes for Halloween. They're decorated with cookies and candy, making them a purrfectly adorable spooky sweet!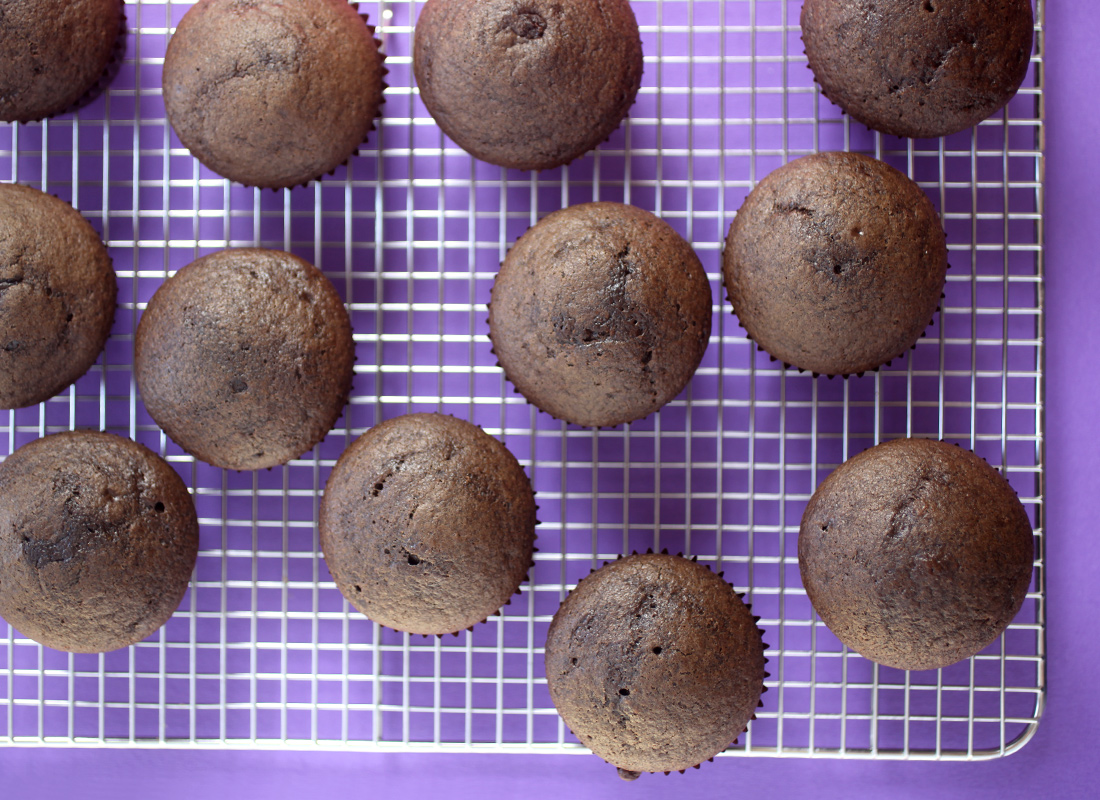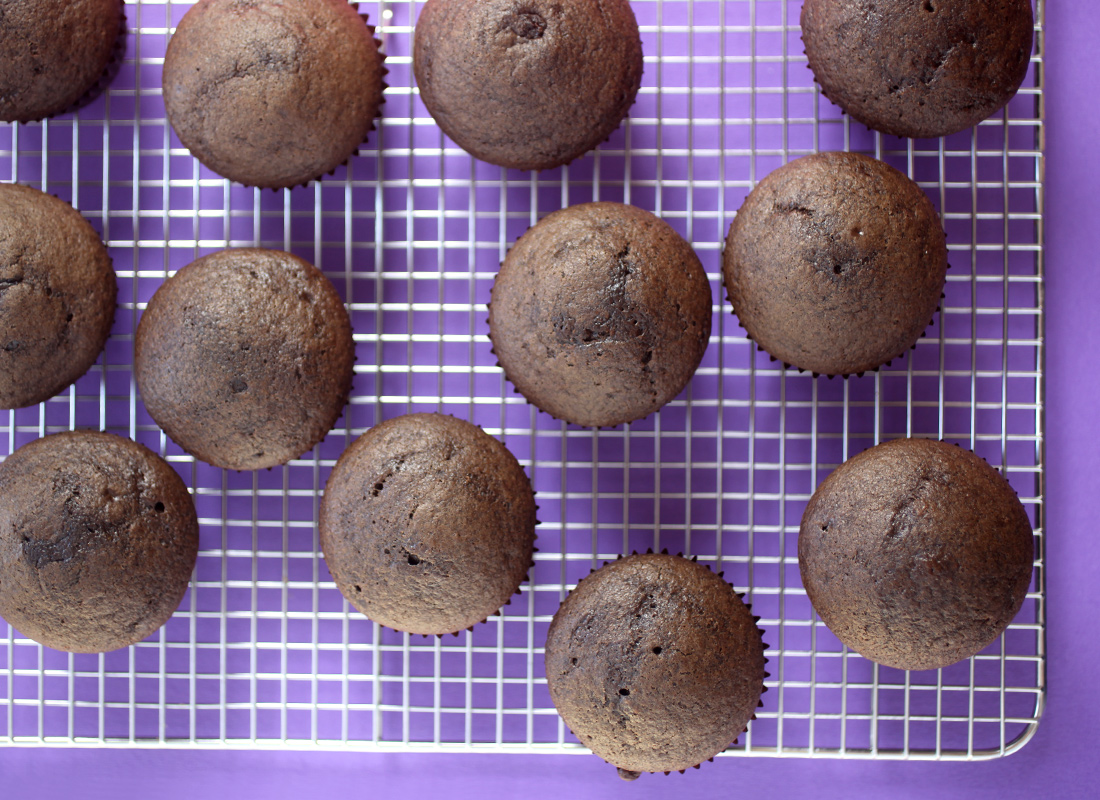 Chocolate cupcakes are the way to go for these. You can use this recipe.
Frost the cupcakes with chocolate frosting and then dip the tops in a small bowl filled with black sanding sugar to give them a shimmering coat.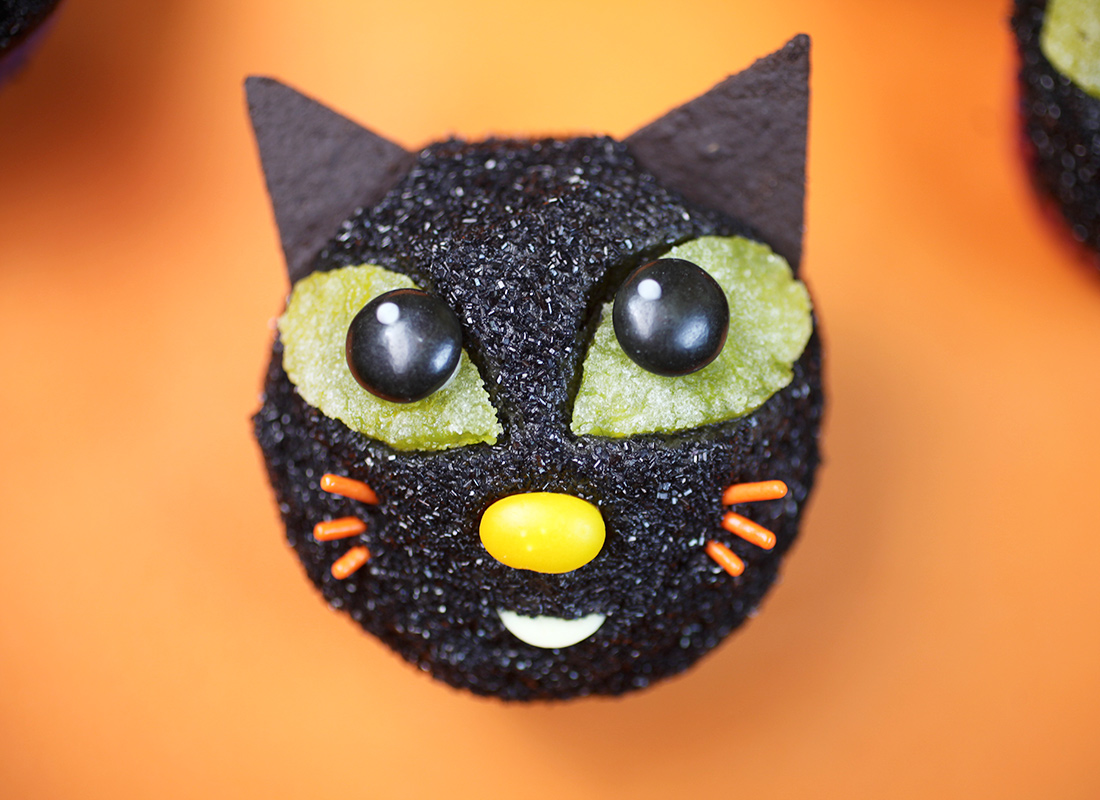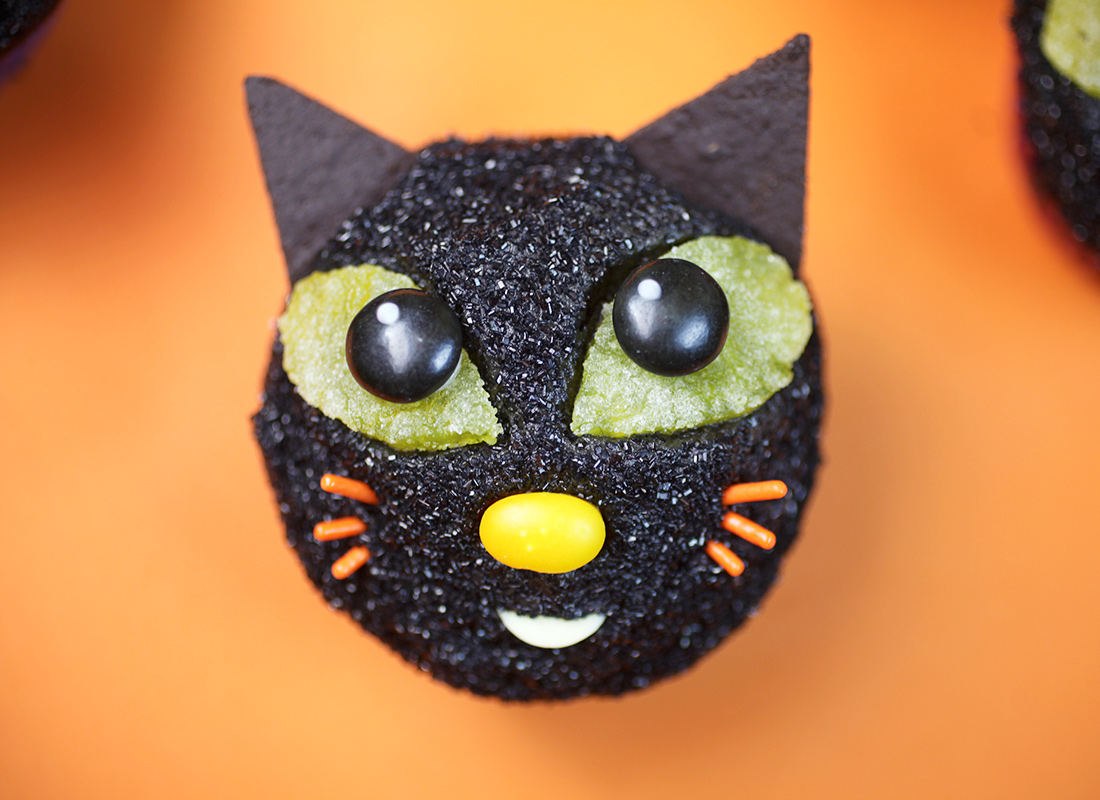 Such a sweet face with those big eyes and that bright yellow button nose.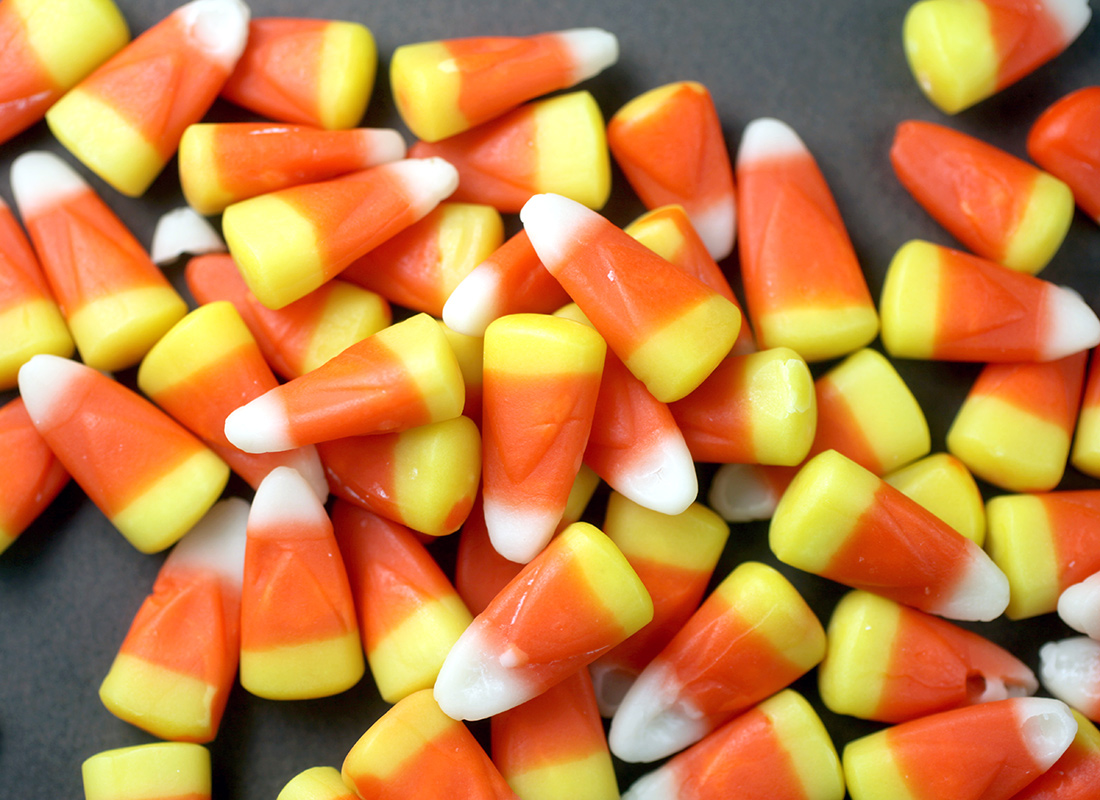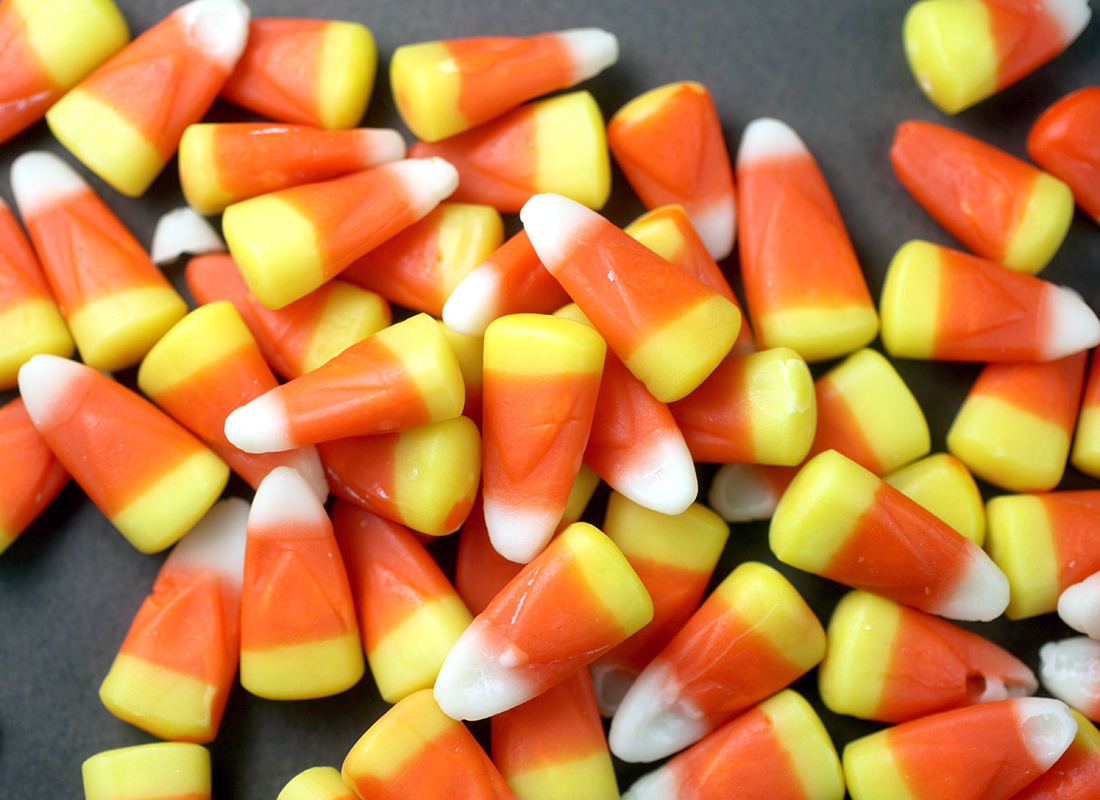 Oh those. The noses are simply candy corn inserted into the cupcake so only the yellow shows.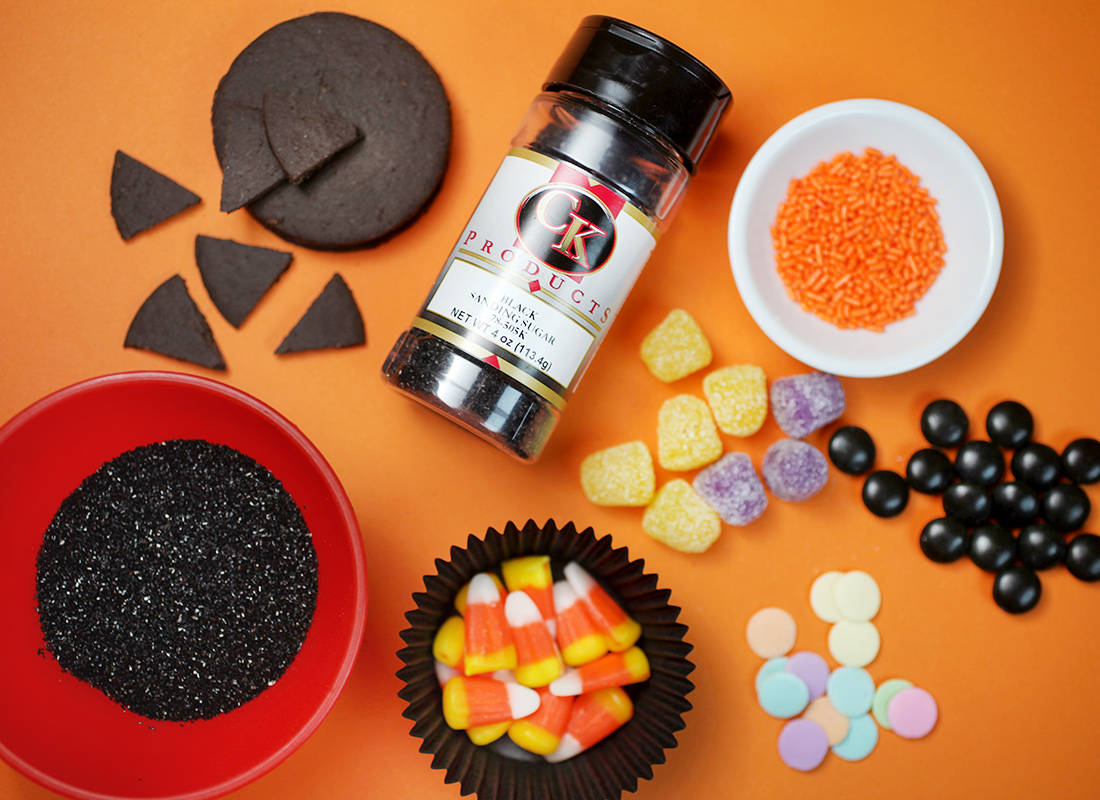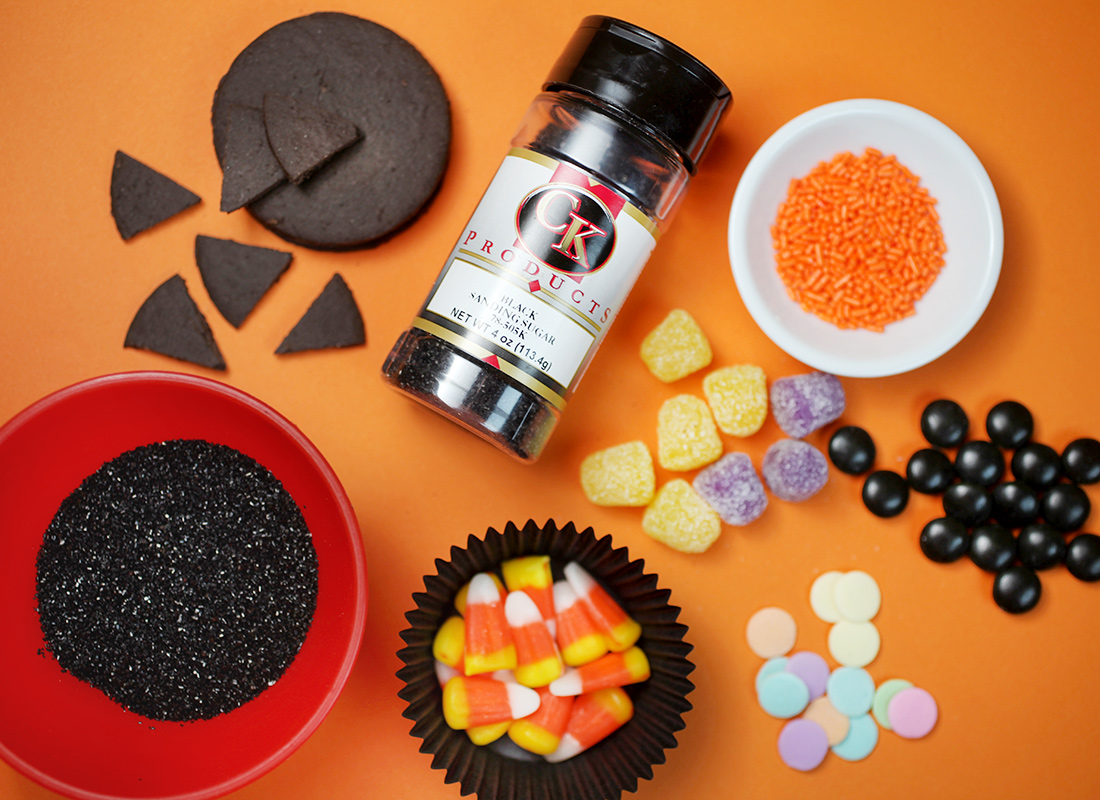 And the rest of the feline features are easy, too.
Kitty cat recap:
Fur coat: black sanding sugar
Button noses: candy corn
Ears: chocolate wafer cookies, cut into triangles
Mouths: Jumbo confetti sprinkles, pink would make them look like tongues
Whiskers: Orange jimmies
Eyes: Gumdrops, rolled flat on wax paper and cut with a teardrop cookie cutter
Pupils: Black M&M's attached to the gumdrops with melted white candy coating as glue and then dotted on top, too.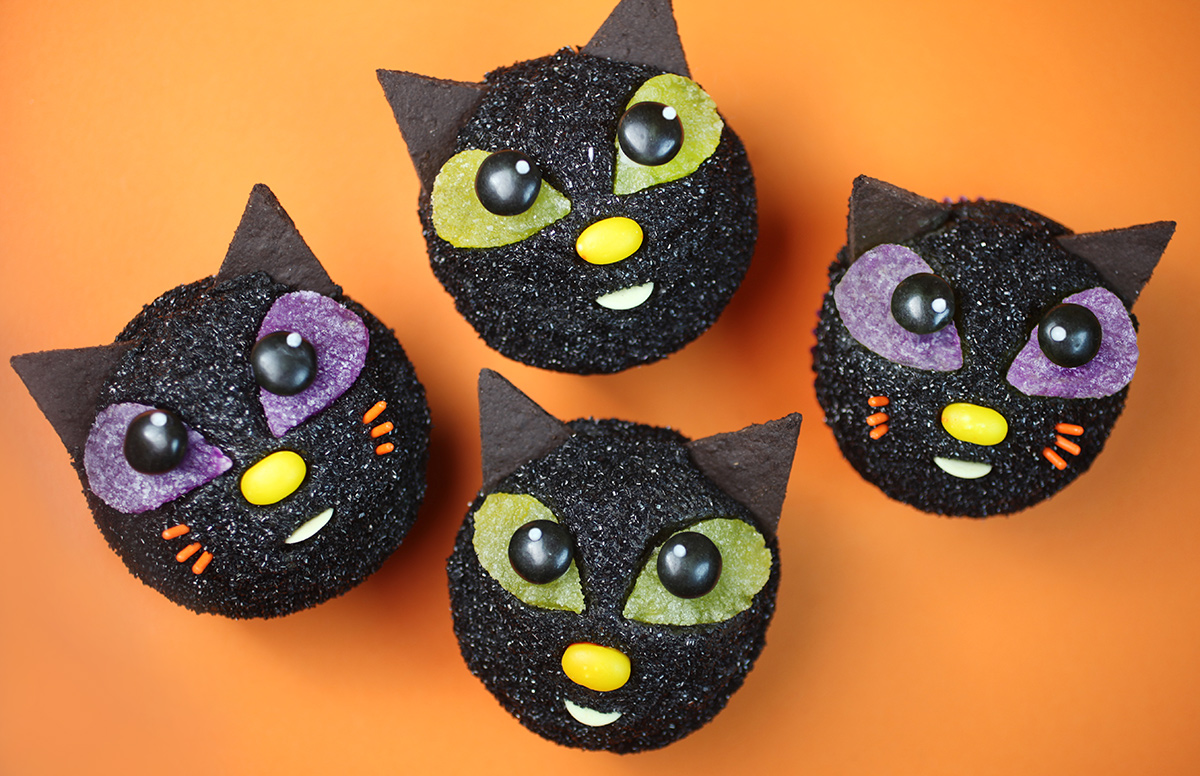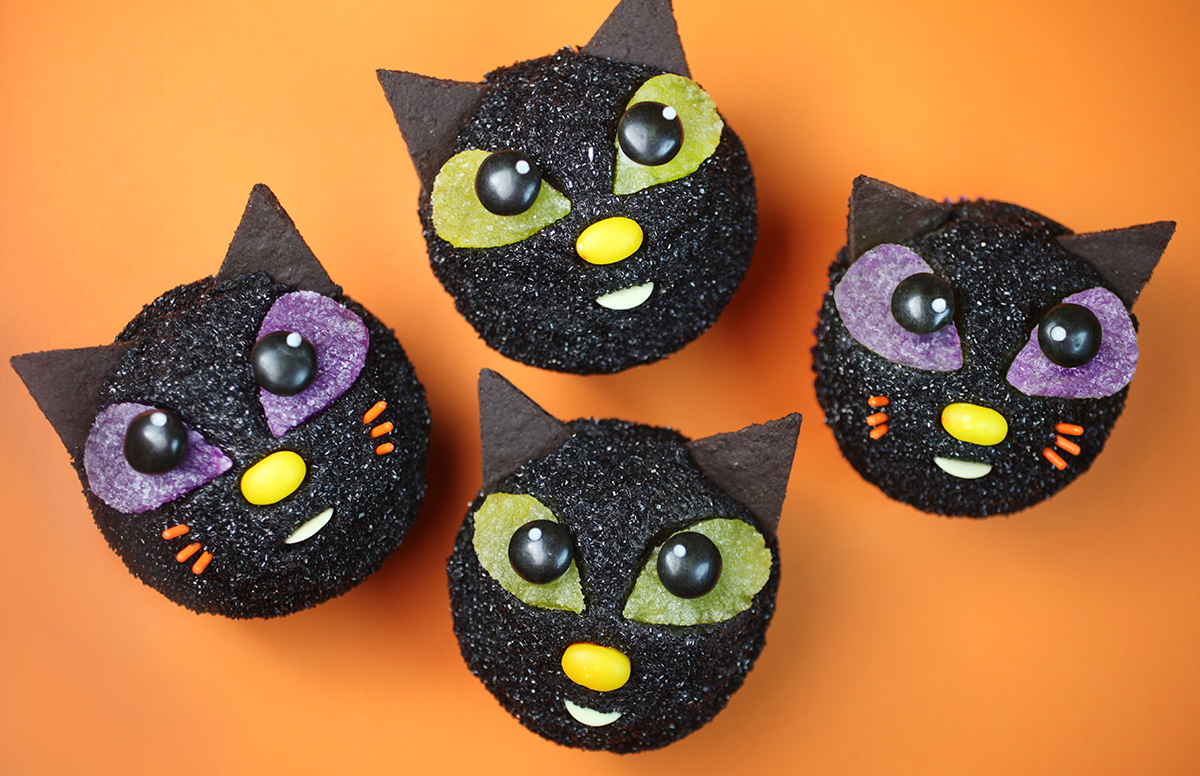 Super sweet. Super Cute!
Hope you enjoy and have a Happy Happy Halloween!