Okay, this post is completely out of left field. Unexpected. Crazy. And, I'm so glad I have these pictures to remember it.
I was in New York several days ago for a book signing, but a lot of you knew that.
But, did you know I made some cake pops while I was there?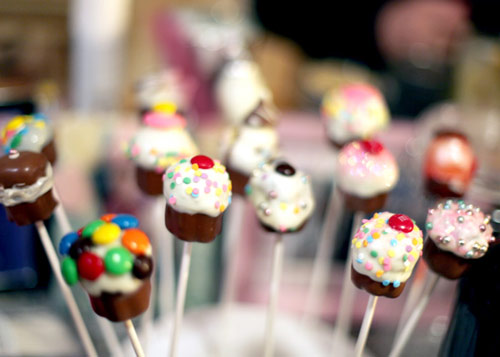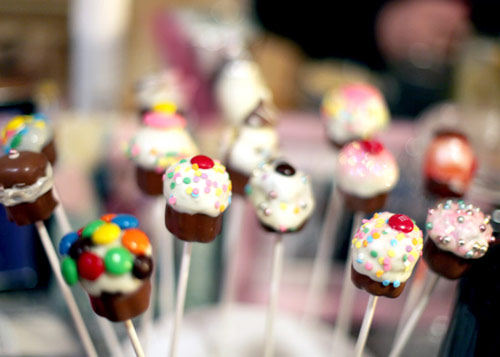 That's not too unusual, right?!
Right.
That would totally be something I do.
But … who I made them with is the fun part.
Want to see?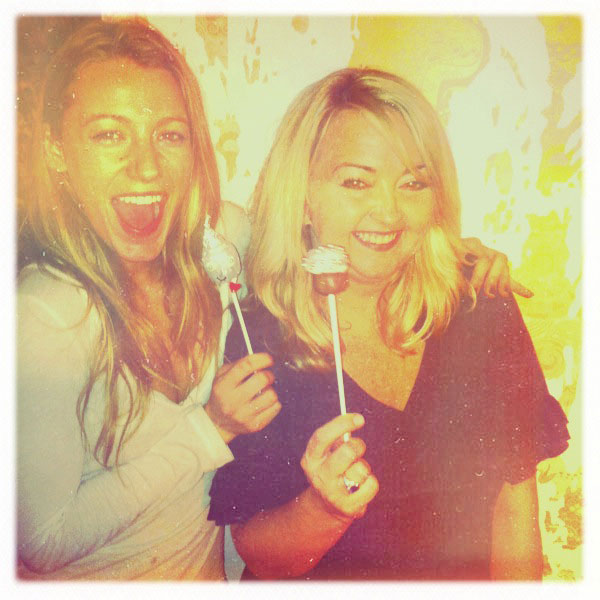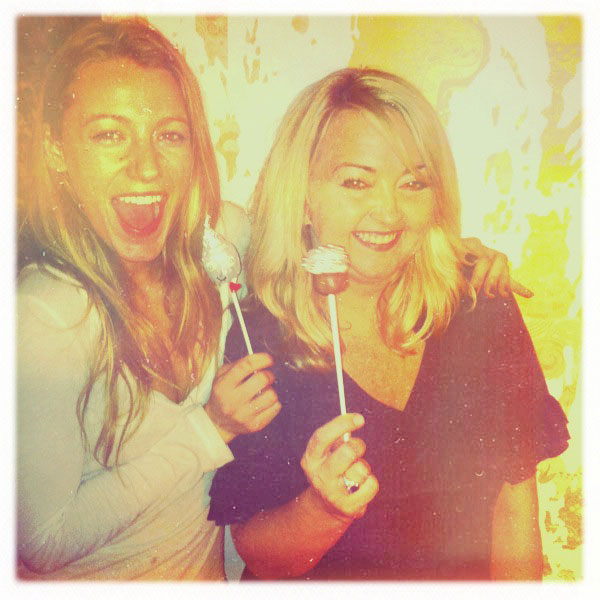 Yep. That's Blake Lively. Like I said… this post is kinda crazy. It seems like I've been using that word a lot lately.
This pic is from her phone. Seriously, even her photos are fashionable. She has an app that puts effects on photos as you take them. I kinda like the distressed look though.
Okay, so a little backstory is probably in order. It turns out that Blake loves to bake and cook. I mean loves it. She had phone pics of tons of treats that she's made. And they're really good, too. I don't know when she finds the time … between movies and Gossip Girl and red carpet events. But she has quite the inventory of baked goods on her phone to prove it.
Anyway, my site just so happens to be one of the few food sites she visits often. Hi Blake!
So she read how I would be in New York and invited me over to bake.
And I went.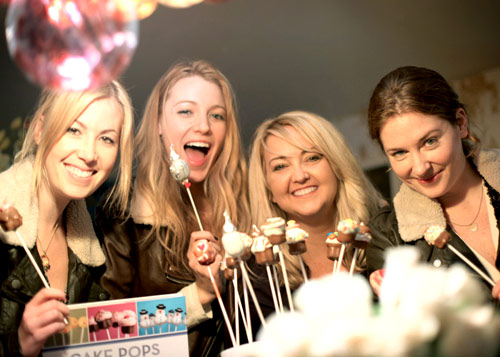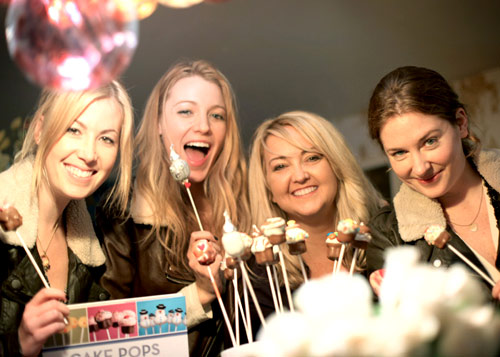 We ended up having a Cake Pop party with some of her friends.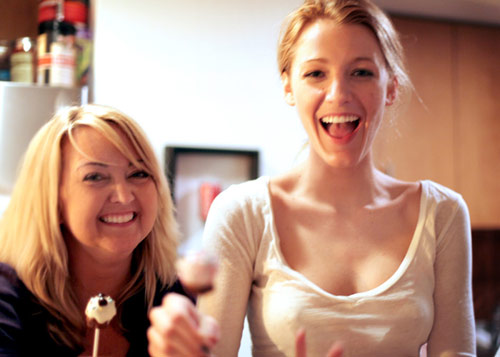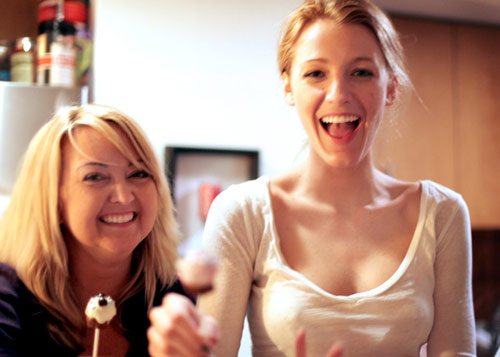 We had such a good time. Blake is a doll. Her energy and enthusiasm is infectious. It was so fun for me to see how excited she is about baking and how passionate she is about food – inspiring even.
She said she'd made the cupcake pops before…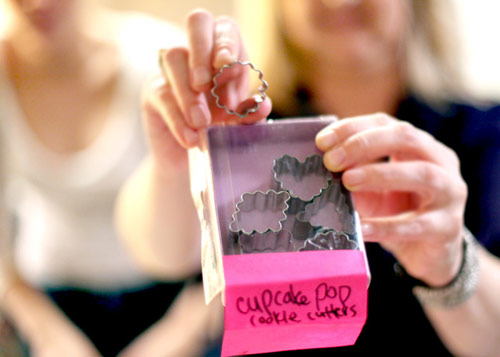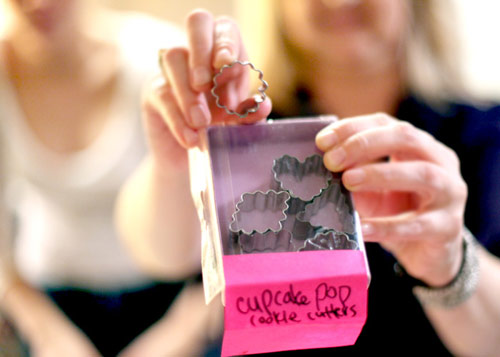 But when I saw this, it really made me smile. She had made them and had the cutters set aside for safe-keeping.
That's the crinkle cutter from Wilton by the way.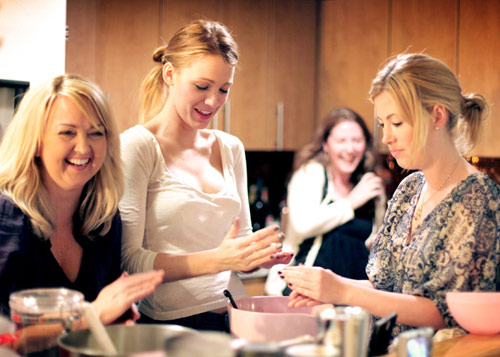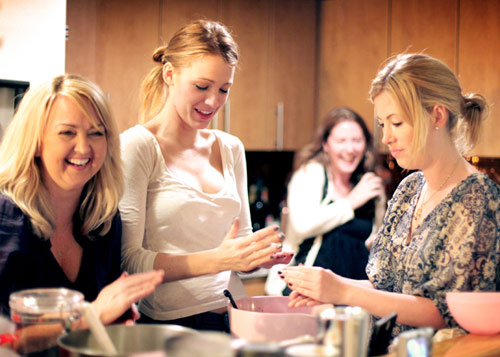 Right about here, I looked over at my mom who was snapping a few pics. And, if you can't tell by my face, I'm laughing inside about how surreal this is.
We just messed around in the kitchen and made some basic cupcake pops with some decorations that Blake had on hand and a few things I brought over.
And towards the end of the night we tried a Wizard of Oz cake pop. A sweet tin man.
Here's Blake's.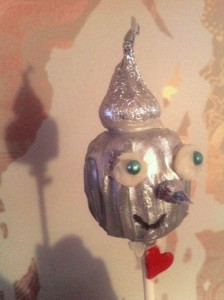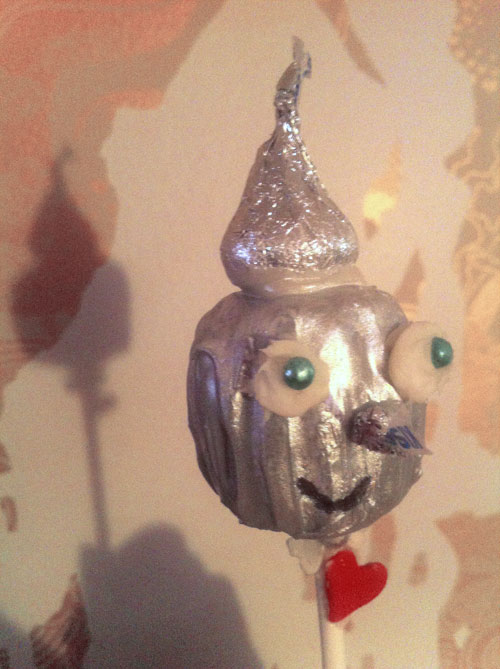 She just so happened to have edible lustre spray on hand to finish off the look. Who randomly has edible lustre spray? I told you she was serious.
She also gave him a heart and a cute little bow tie that's a bit hard to see in the photo. We had to improvise on the nose for lack of suitable candies on short notice. But Blake was quick to fix him right up with part of the Hershey's tag glued on front. Resourceful.
All I know is now I want to make more Tin Man cake pops so I can show you the lustre spray. I can't wait to play.
Then, maybe I'll make some scarecrows and lions…
…and one of her little dog, too.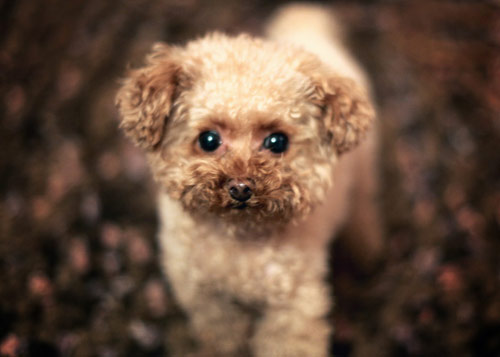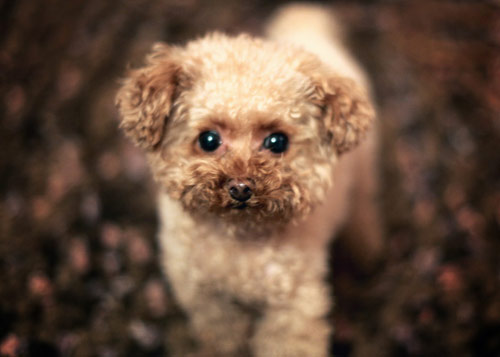 This is Penny. Wouldn't this face make a perfect little cake pop? Sorry, Toto.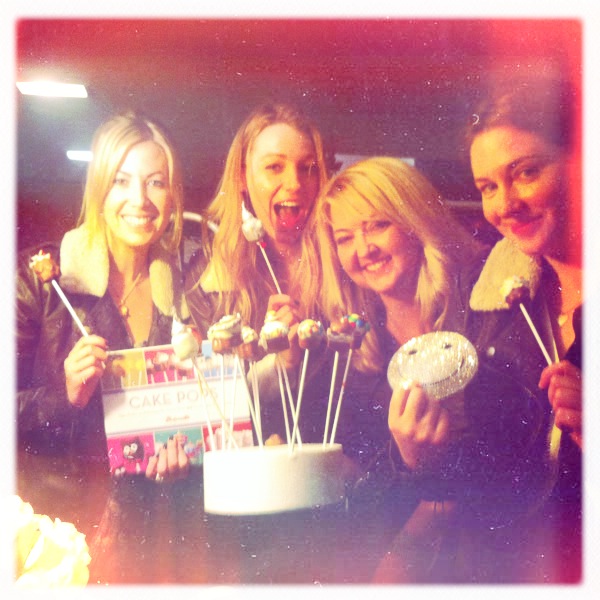 Anyway, that's just a glimpse. I love how this website reminds me that you can never tell what little adventure is right around the corner.
Crazy stuff. But in the best way possible.