It's time to announce the winner of this giveaway for one sweet KitchenAid Mixer and a $250 Williams-Sonoma Gift Card. And I think someone's day is about to get a whole lot brighter.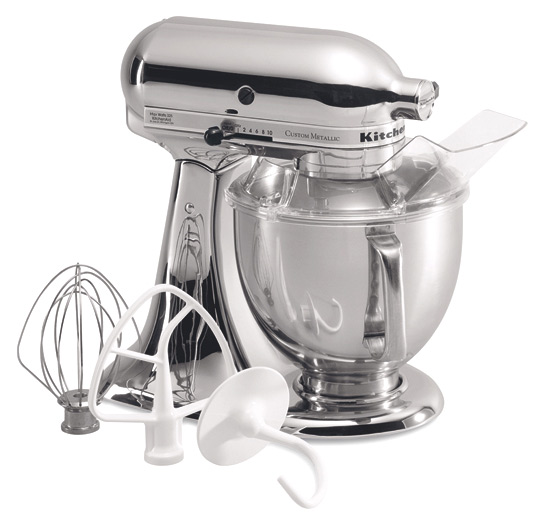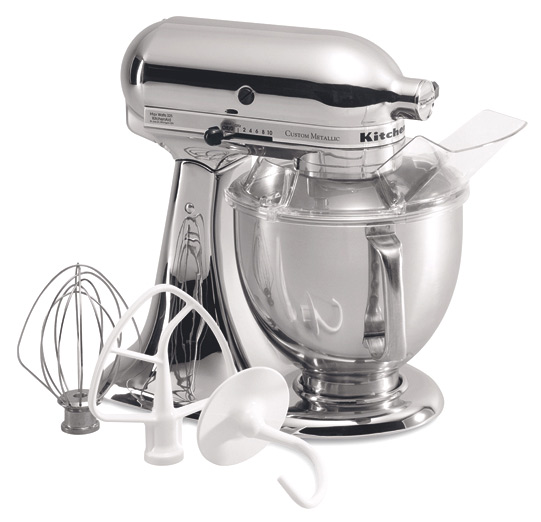 Thank goodness the winner is picked by random, because the responses to your favorite baking memory were so much fun to read and go through. I would never be able to pick just one. So many of you had such heart-warming memories of baking with loved ones and traditions that made my heart fill with happiness.
And then so many of you had baking mistakes and mishaps that had me laughing out loud. With you. Not at you. I Promise. I've totally done those things too. Maybe not accidentally pouring microwaved beef gravy on cheesecake instead of chocolate fudge like Becky did at her holiday get together, but I have some good ones right up there with you. Those memories you can laugh about are some of the best ones don't you think. Anyway, thank you so much for sharing.
And I hope this makes a great new baking memory for someone.
Drumroll please.
The winner is…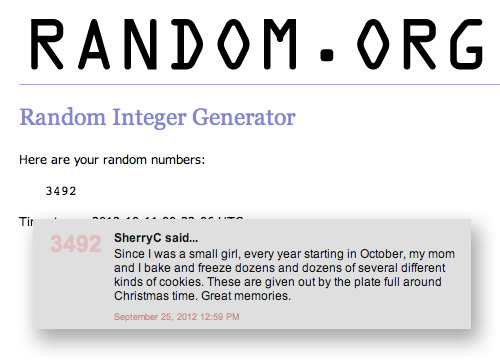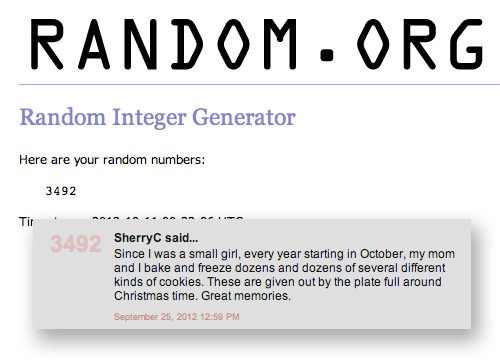 Yay SherryC! Looks like the mixer and gift card are going to get a good workout.
To make it official, please contact me and I will provide you with your next steps to claim the prize! If I don't hear from you, I will need to select an another winner.
This post is sponsored by Nestlé® Toll House® Morsels, the perfect special ingredient for all of your family's favorite treats!