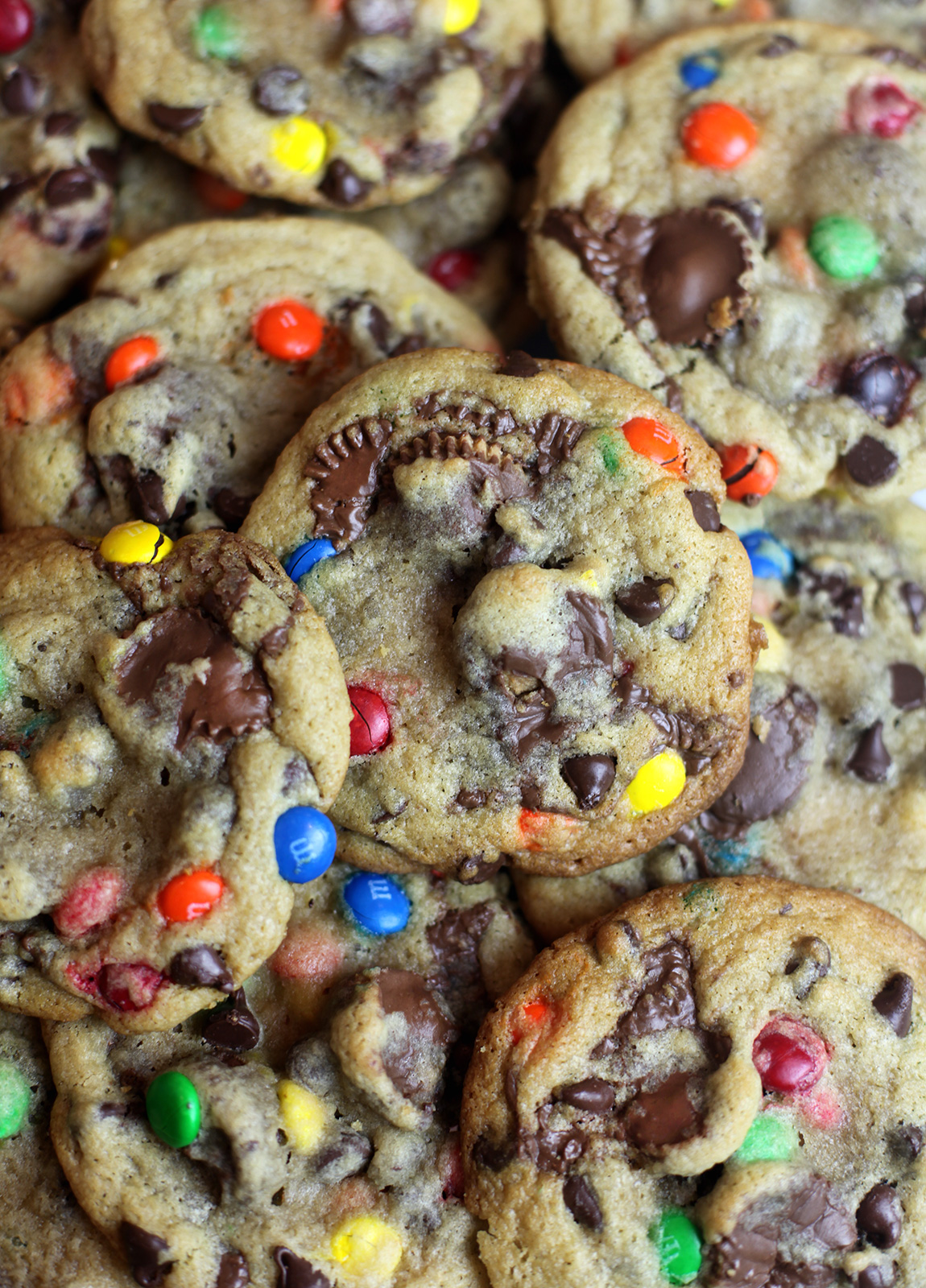 Crowd pleaser cookies. That's what these are. Chocolate chippers with Reese's miniatures and M&M's candies mixed in the cookie dough. All of my faves in one yummy place.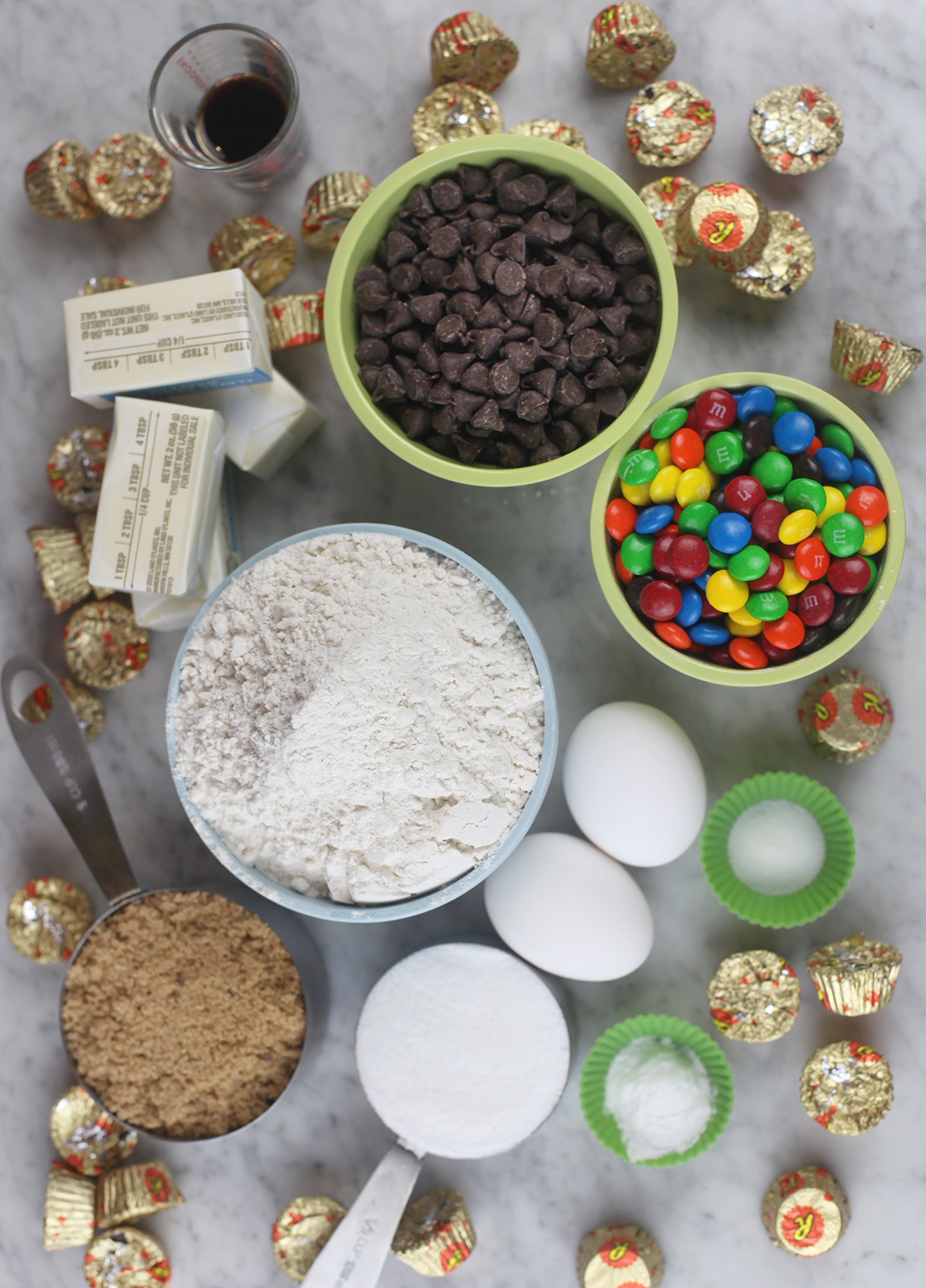 I think you'll like them. Want to make some with me? Ok, let's go!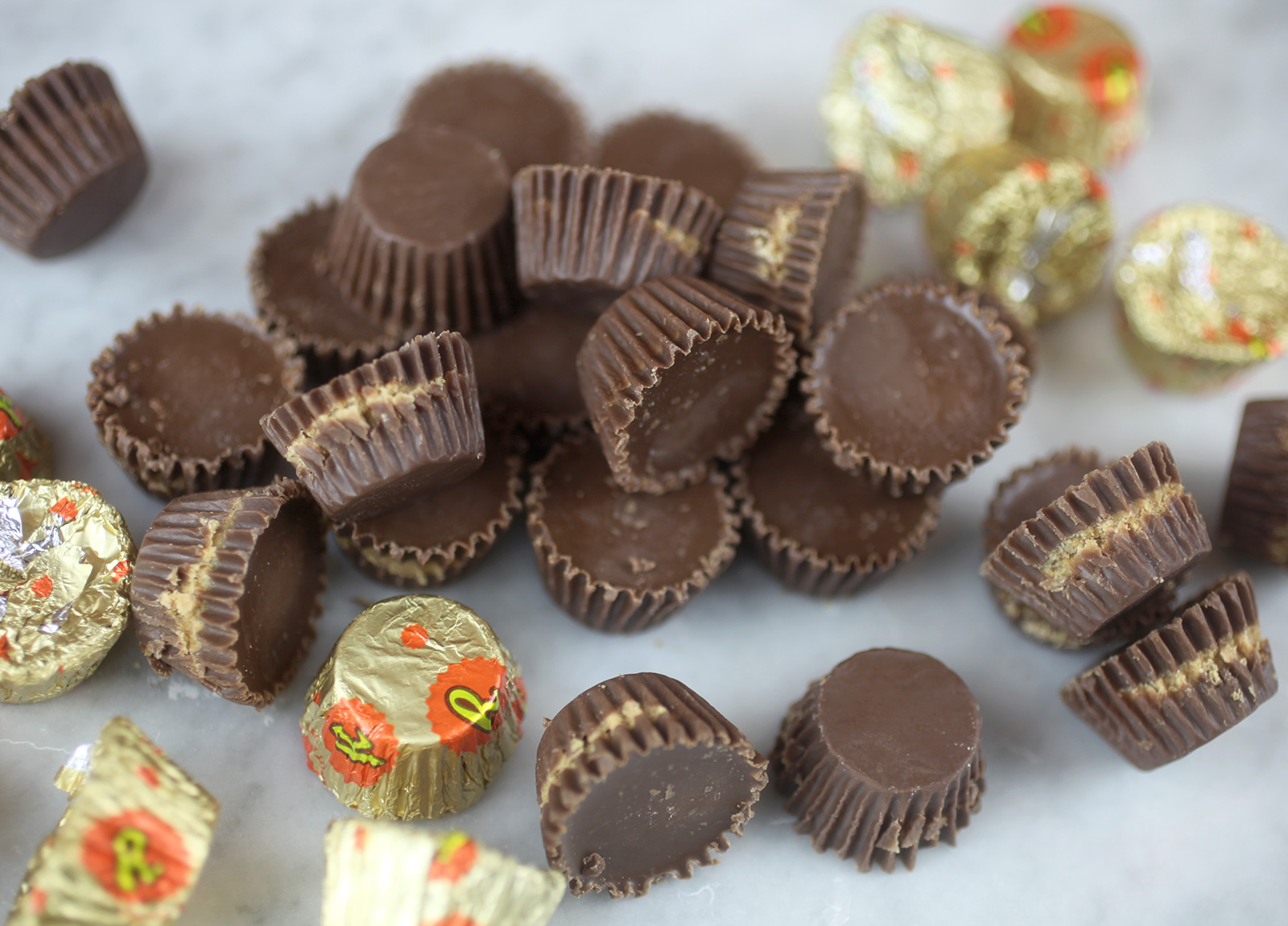 Reese's peanut butter cups are my all-time favorite candy. Any size and any shape for any season that they make them in. These were some that I had left over from Halloween so I thought I'd bake them into cookies.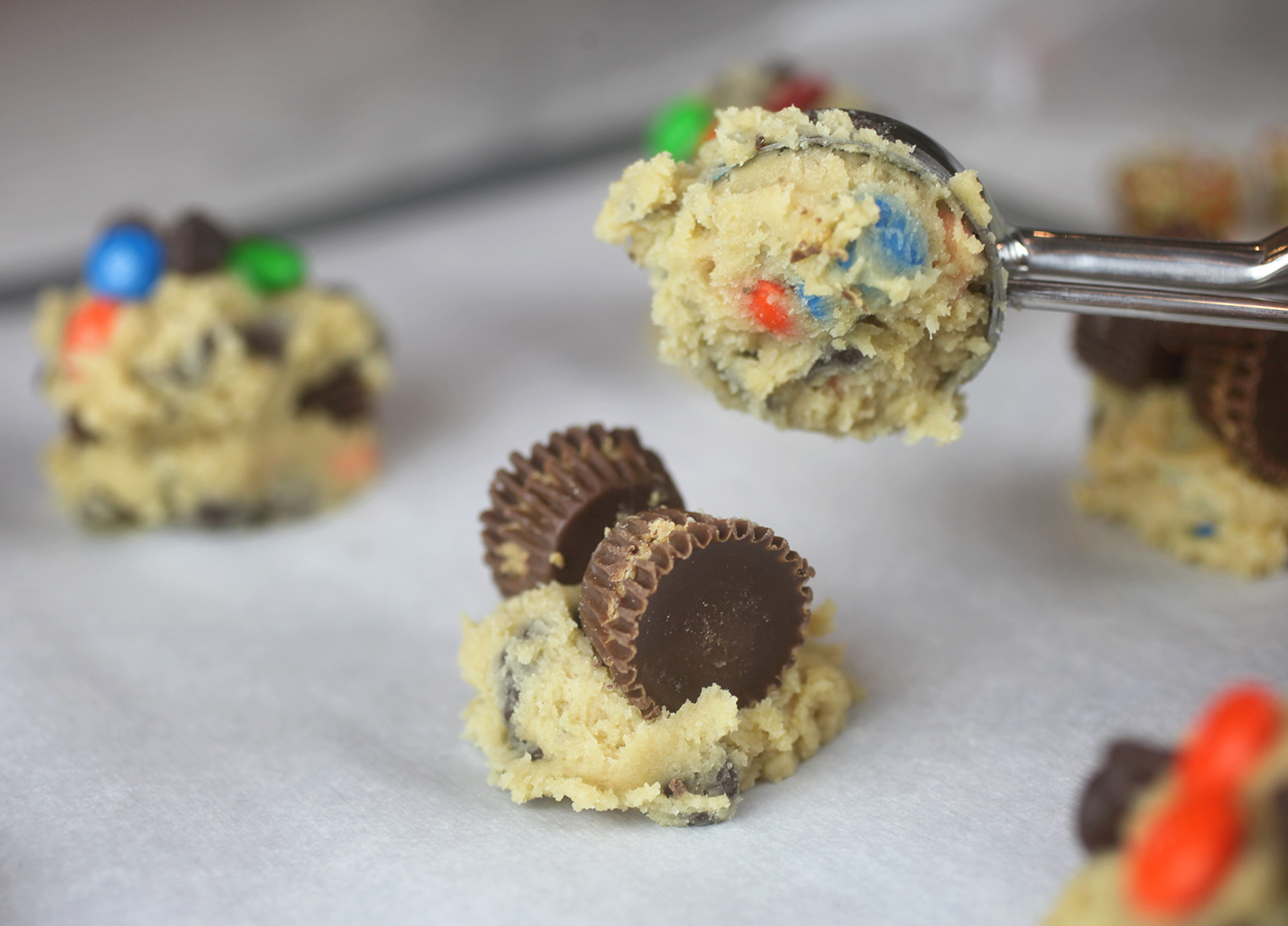 To assemble each cookie dough ball, I placed a 1-1/2 inch scoop of dough (flush with the scoop) on a prepared baking sheet and pressed two miniature Reese's on top. Then I placed another scoop on top of the chocolates.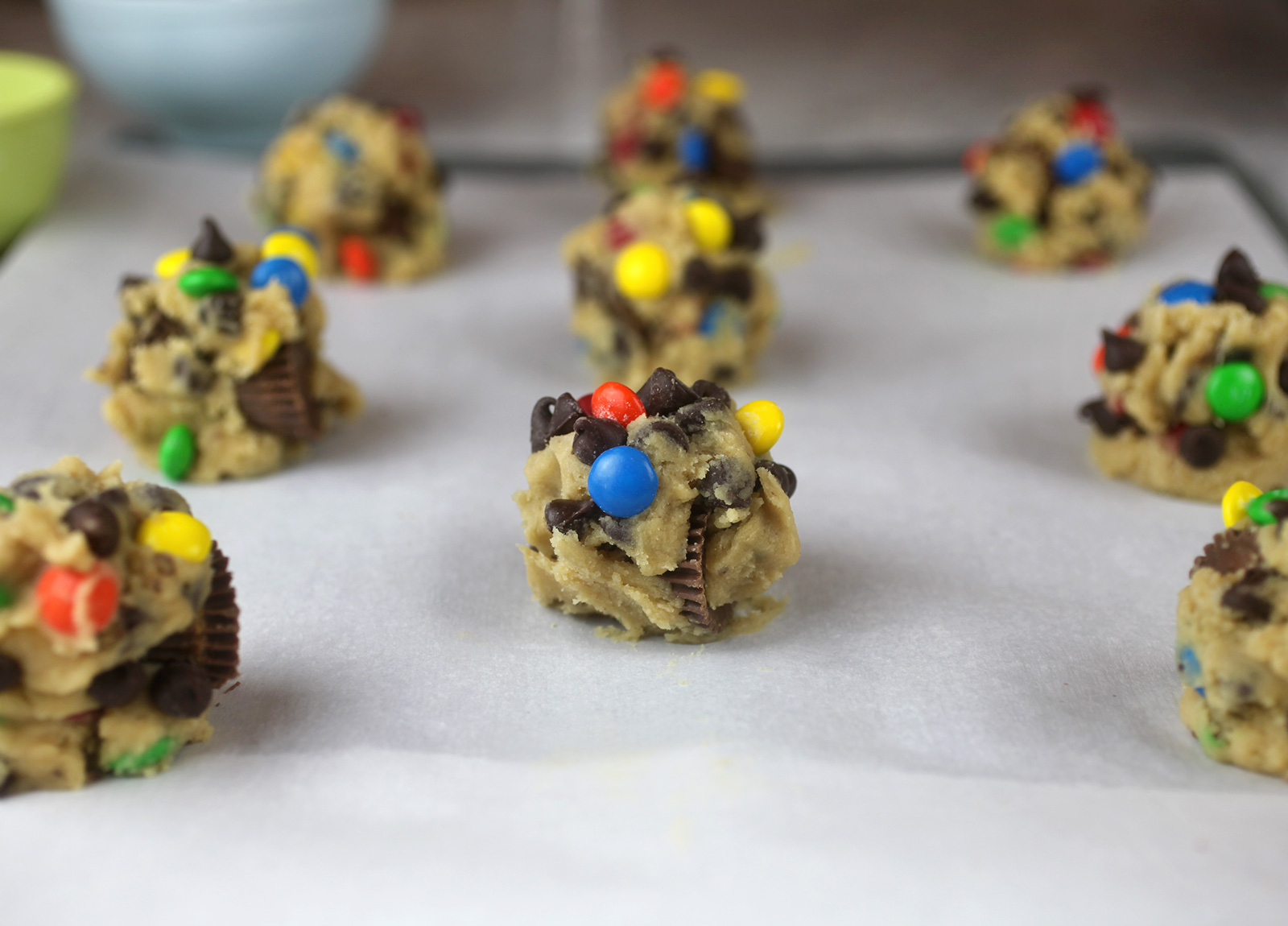 To hold everything in place, just gently press the dough together where needed to form a ball. You can leave parts of the Reese's showing so you can see bits of them when the cookies bake. And don't forget to save some M&M's and chocolate morsels to press onto the surface of the dough. It will make the cookies prettier when they bake.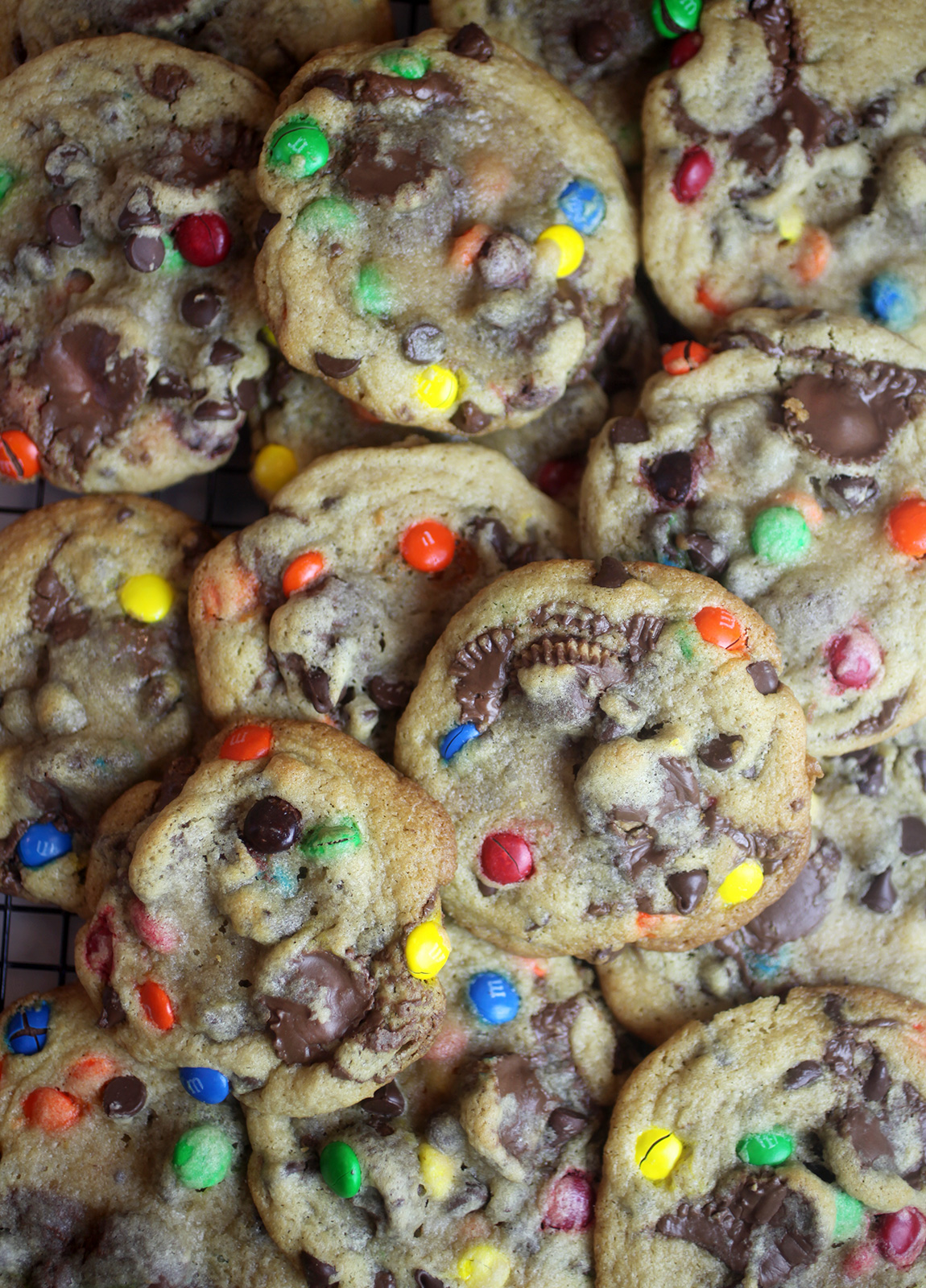 Oh yes and oh my goodness! See what I mean.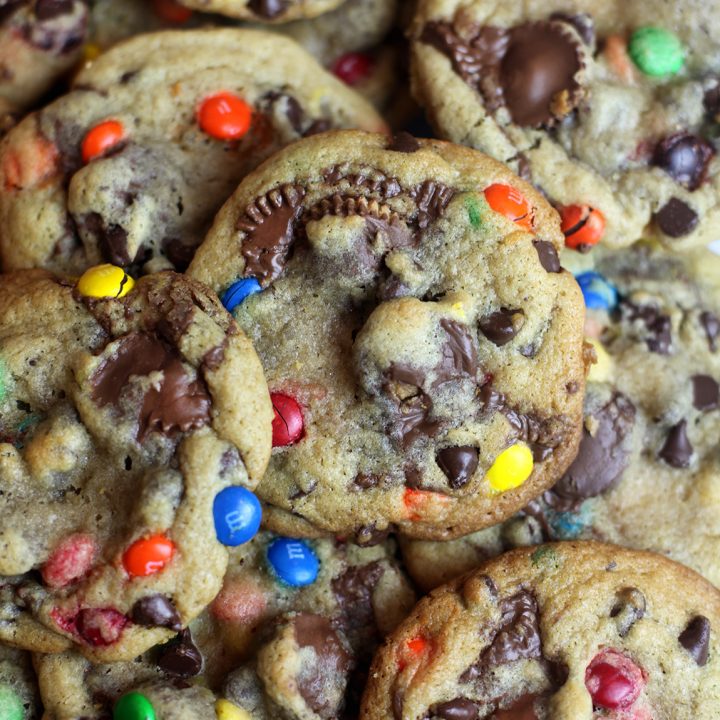 Yield: 16 cookies
Candy Chocolate Chip Cookies
Ingredients
2-1/4 cups all purpose flour
1 teaspoon baking soda
1/2 teaspoon salt
1 cup unsalted butter, room temperature
1 cup light brown sugar
1/2 cup granulated sugar
2 eggs
2 teaspoons vanilla
1-1/2 cups semi-sweet chocolate chips
1 cup M&M's candies
32 Reese's miniatures
Instructions
Preheat oven to 350 degrees Fahrenheit and line a large cookie sheet (roughly 16 X 20) with parchment paper.
Sift flour, baking soda and salt together in a bowl using a wire whisk and set aside.
Cream butter and both sugars using a mixer. Add eggs one at a time and incorporate. Add vanilla and mix until combined
Add flour mixture and mix together until just combined.
Add in chocolate chips and M&M's, reserving some of each for the end. Mix together on low or stir by hand until incorporated.
Place eight 1-1/2 inch scoops of dough (flush with the scoop) on prepared cookie sheet about 3 inches apart. Press two Reese's (on their sides) into the scoops of dough. Then place another 1-1/2 inch scoop on the tops. Press dough together to seal and form balls. It's ok if some of the Reese's candies peek through. Better even to give the cookies extra visual interest. Press reserved chocolate chips and M&M's on the surface of the dough.
Chill for about 15 minutes and then bake for 12-14 minutes until cookies are done. Or almost done if you like them soft like I do. Repeat with remaining cookie dough.
Notes
The cookies spread a smidgen more than I like for my cookies. Next time I'll try 3/4 cup each of brown sugar and granulated sugar to see if that helps.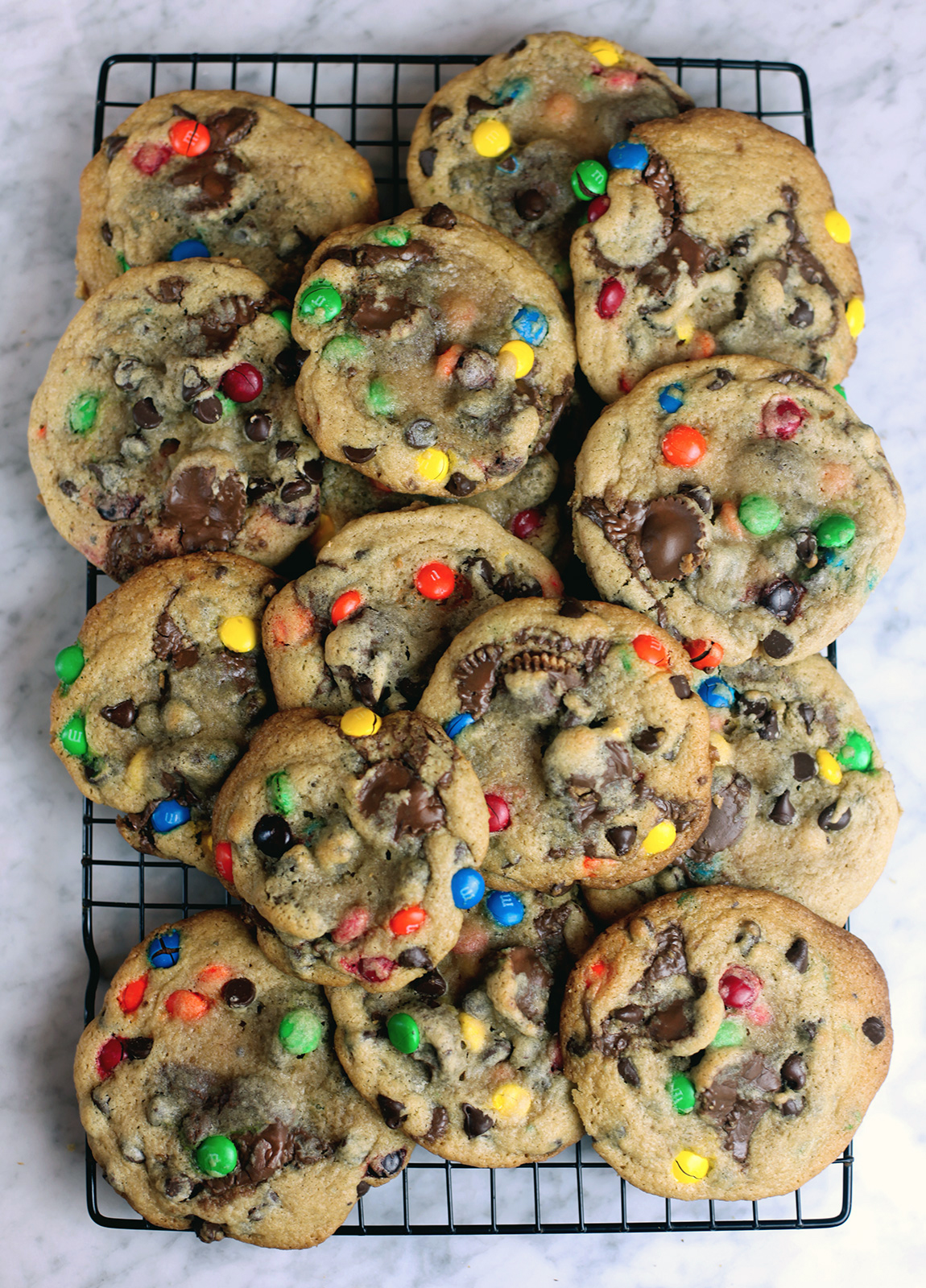 These are so good. A cookie filled with classics: morsels, M&M's and miniatures.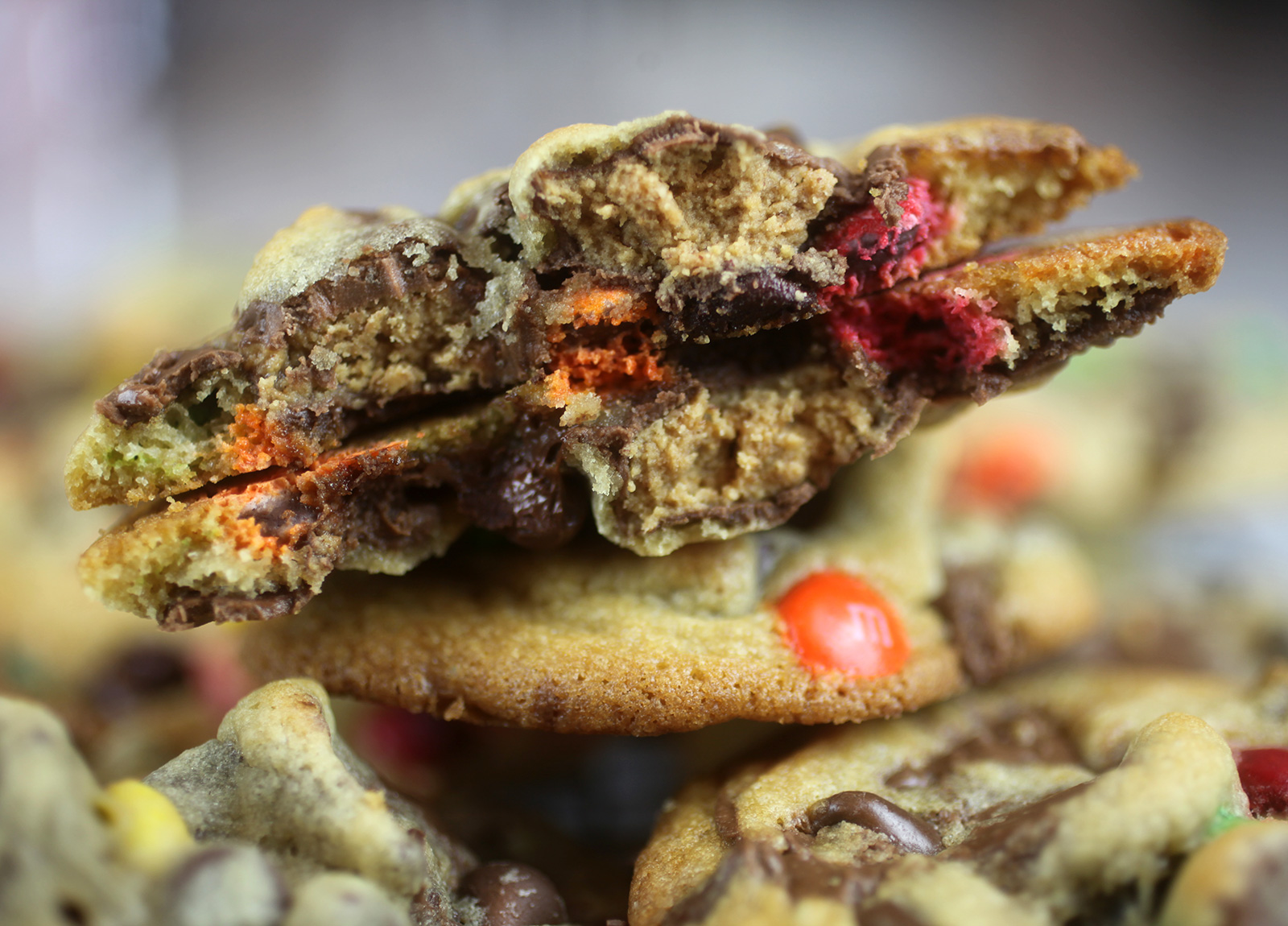 Hope you enjoy!