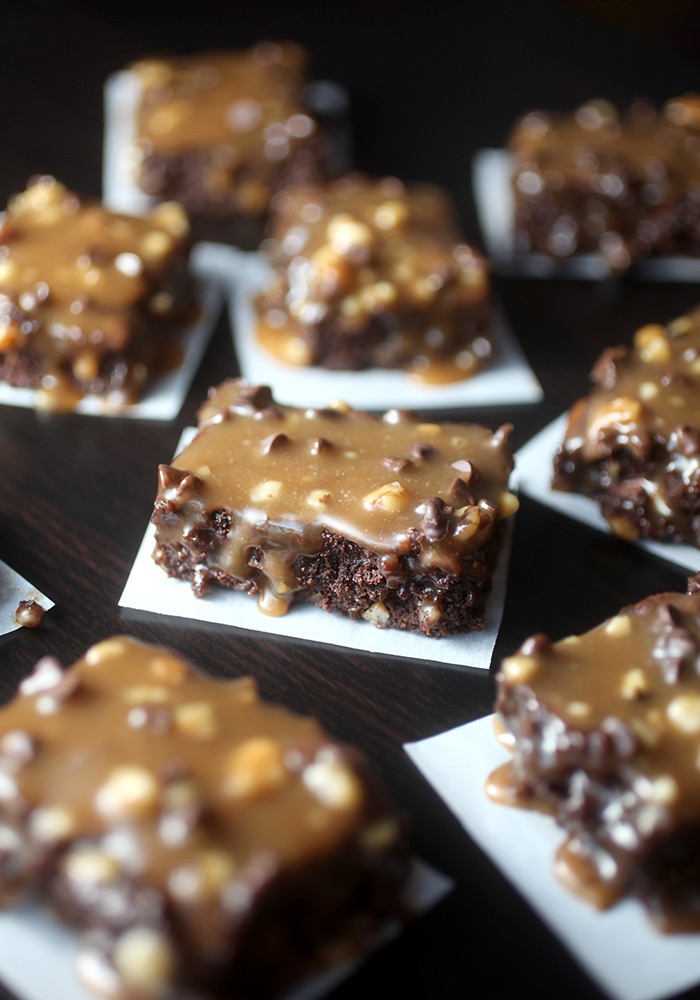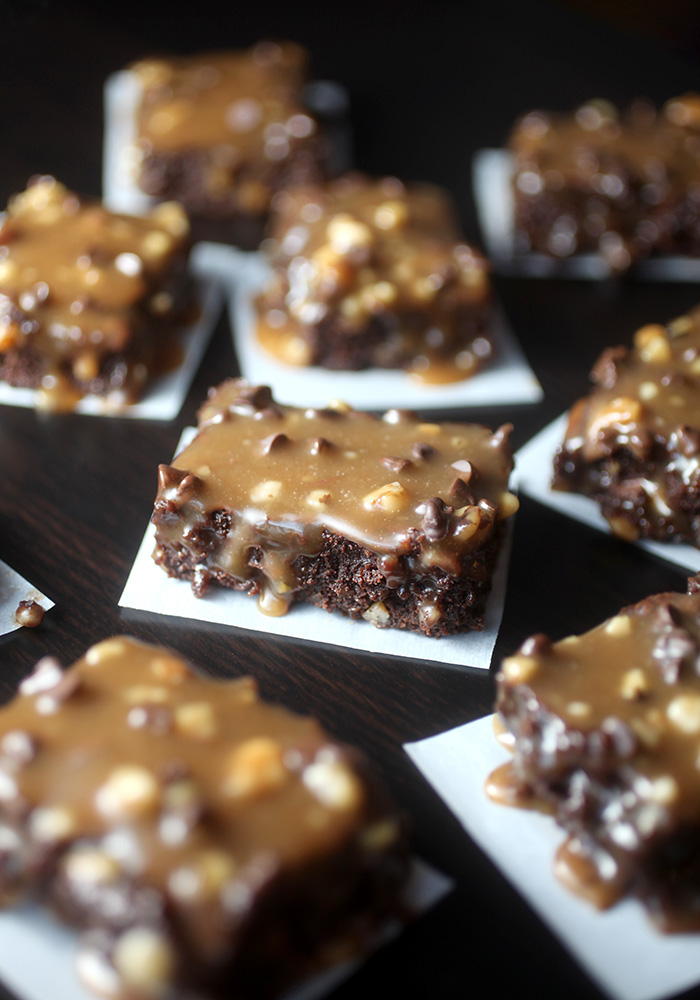 Get ready to sink your teeth into these decadent chocolate brownies.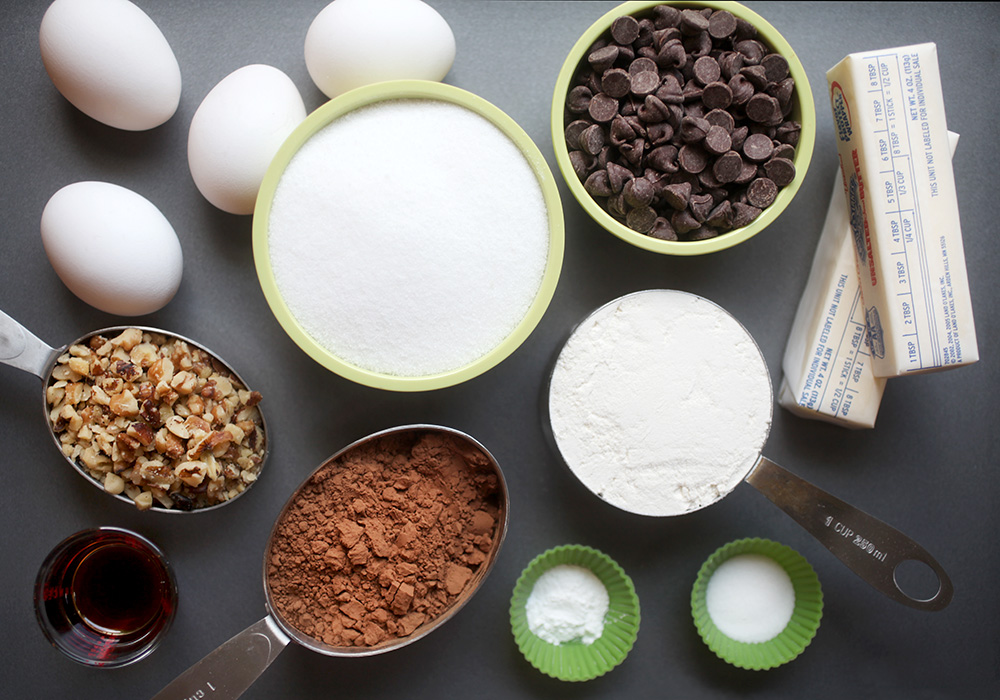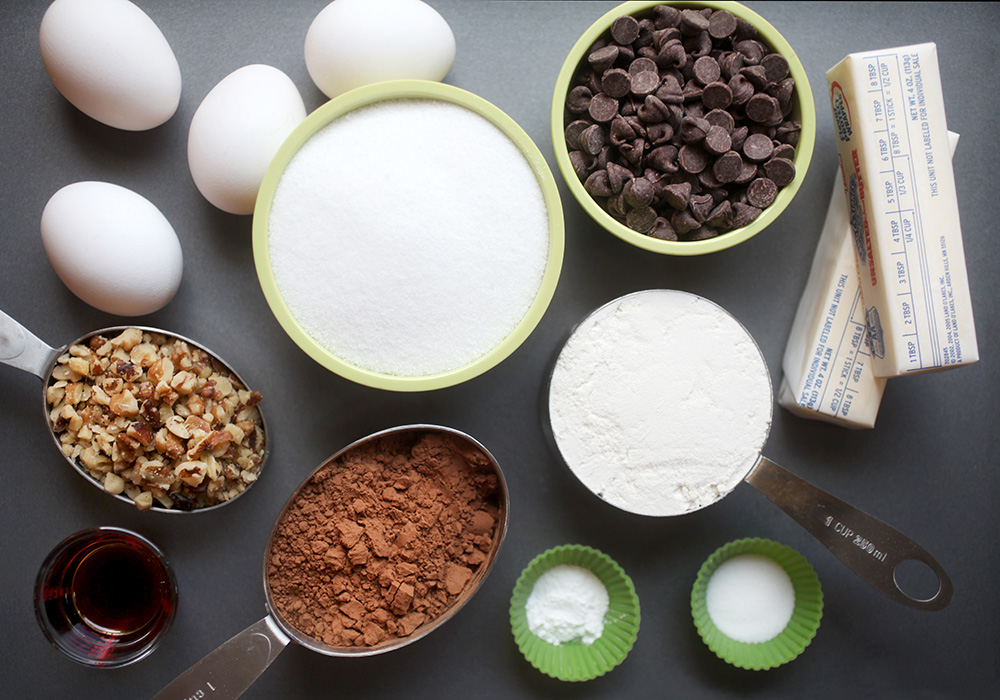 These sweet squares are made with melted chocolate and cocoa and mixed with chopped walnuts inside.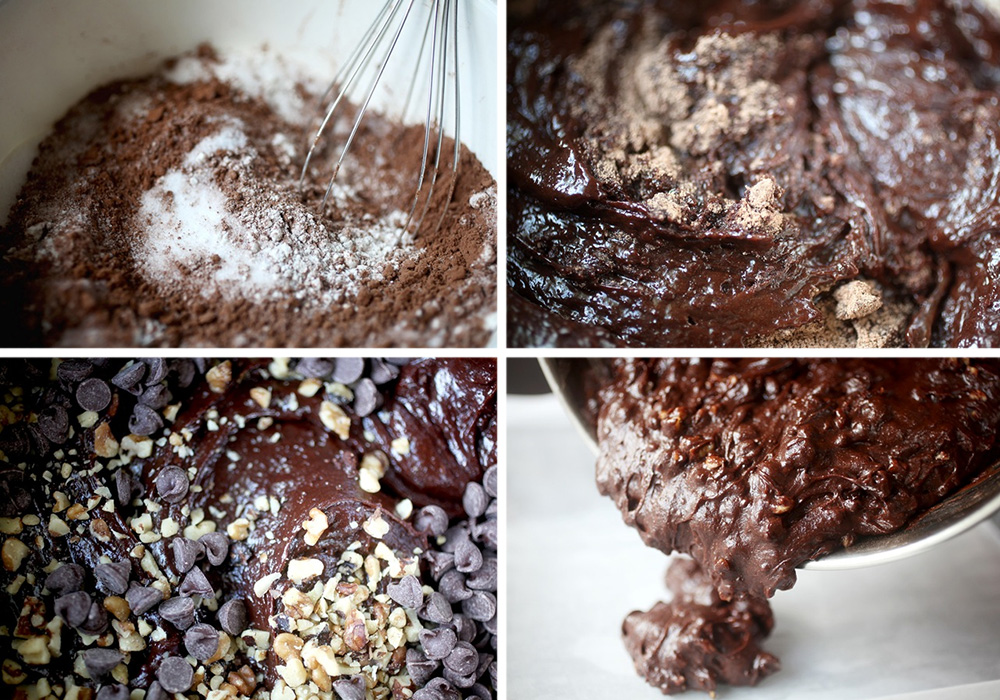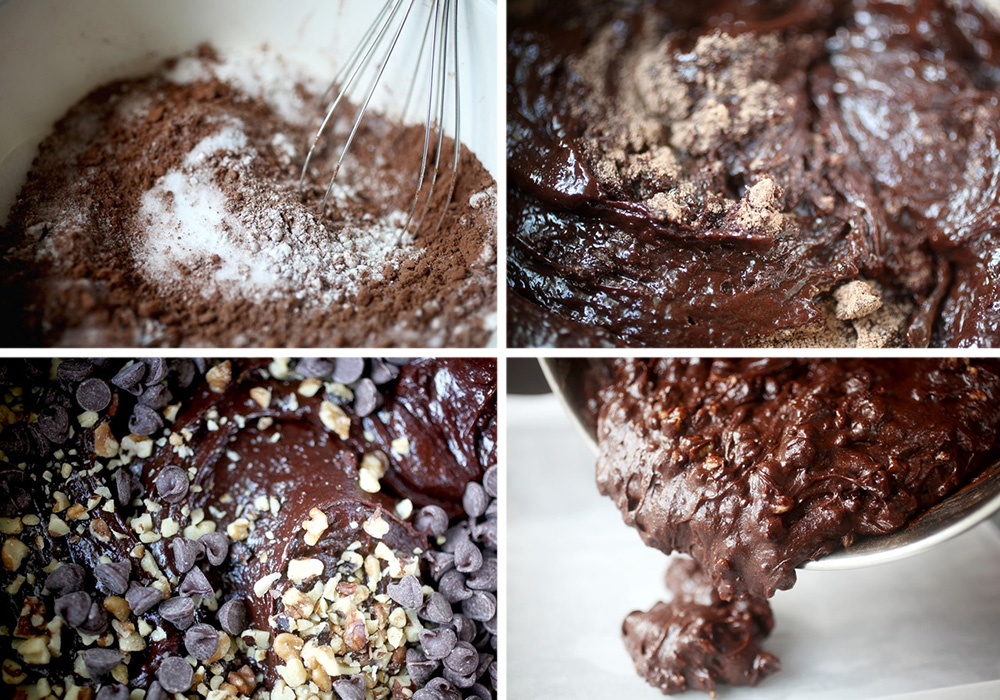 Prepare the brownie batter and bake away.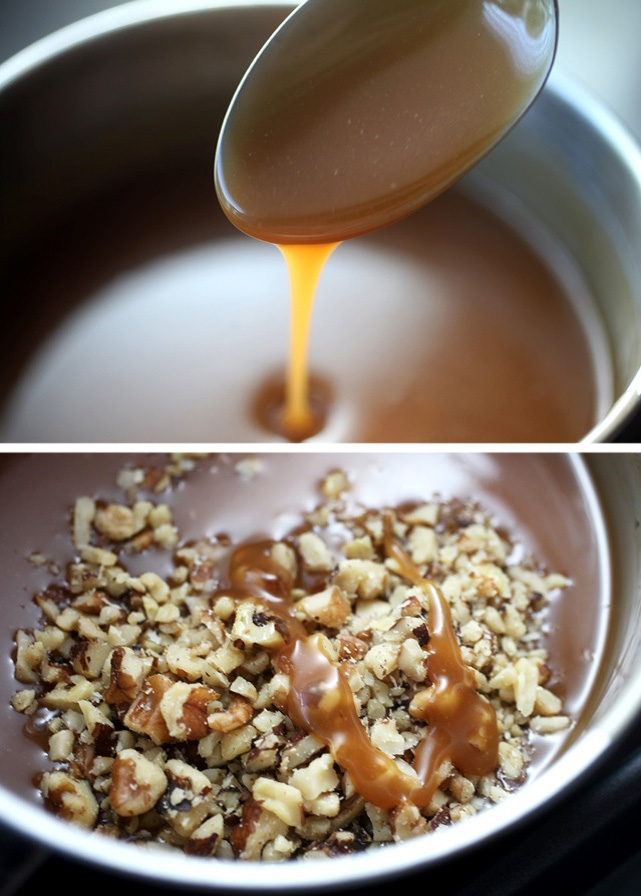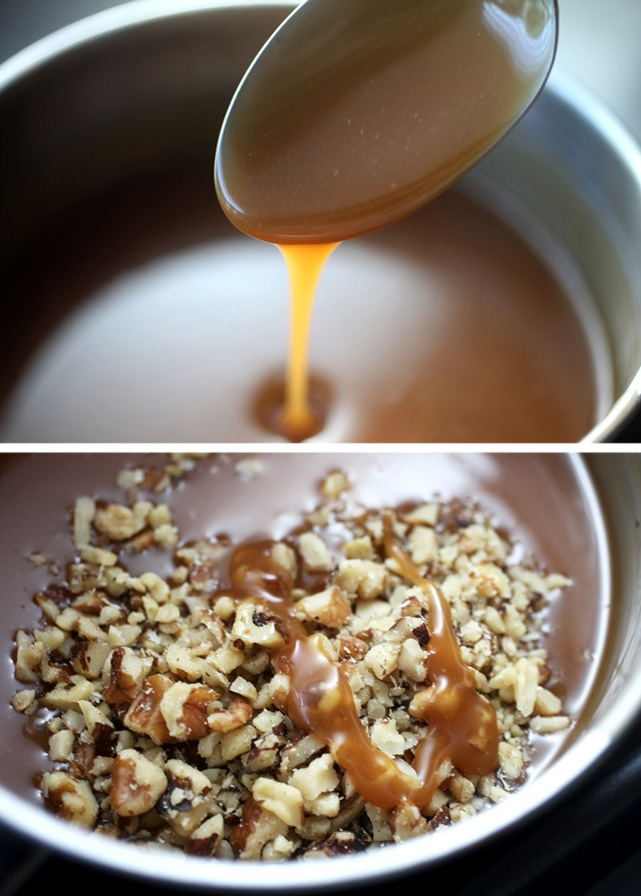 While the brownies are in the oven, whip up some caramel sauce to top them off with and then mix in more chopped walnut pieces for good measure.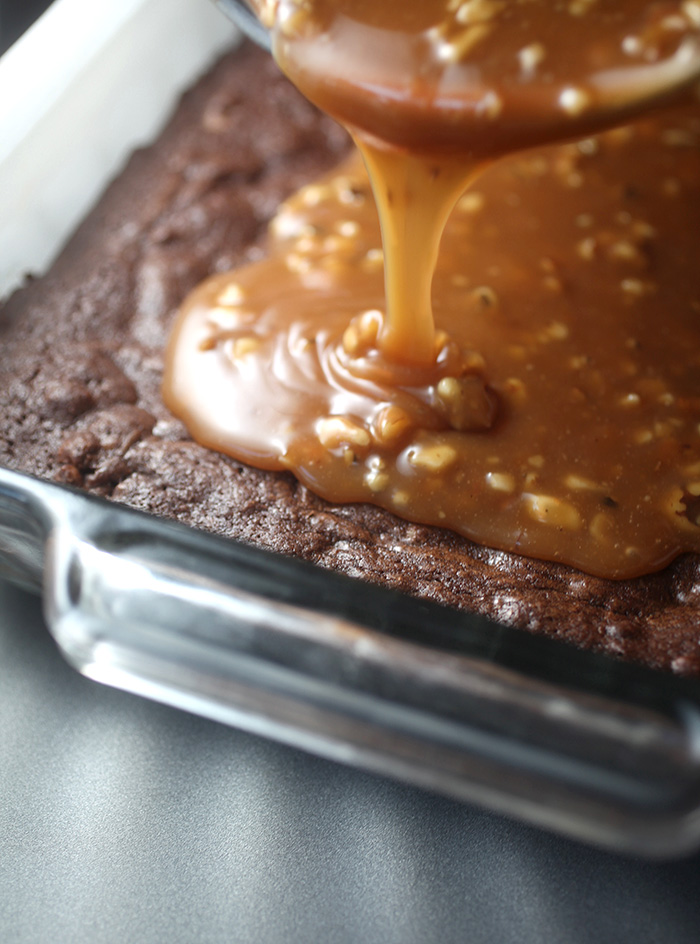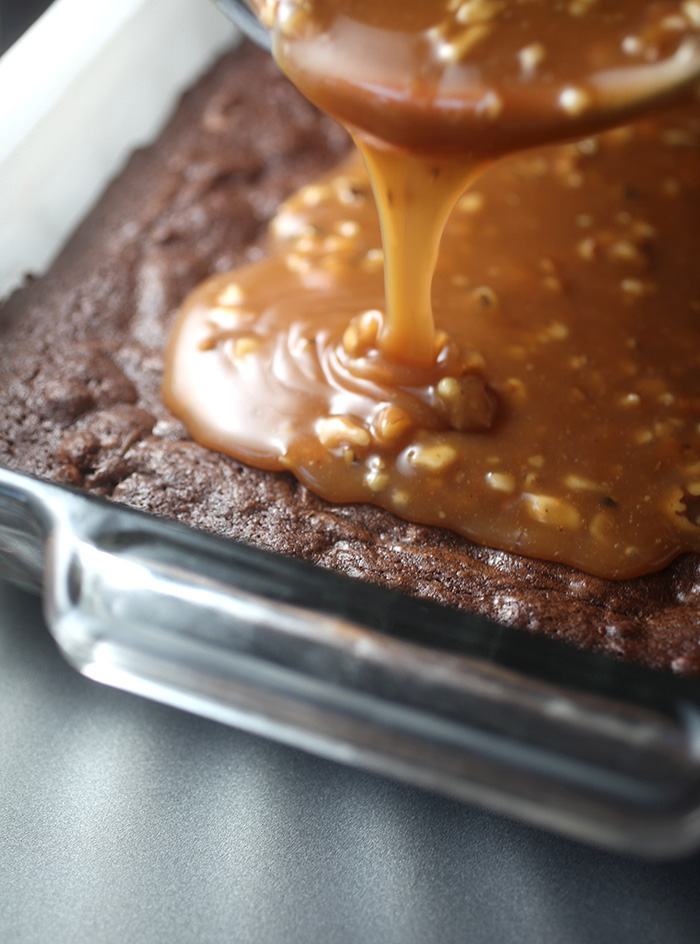 Oh yes, very good.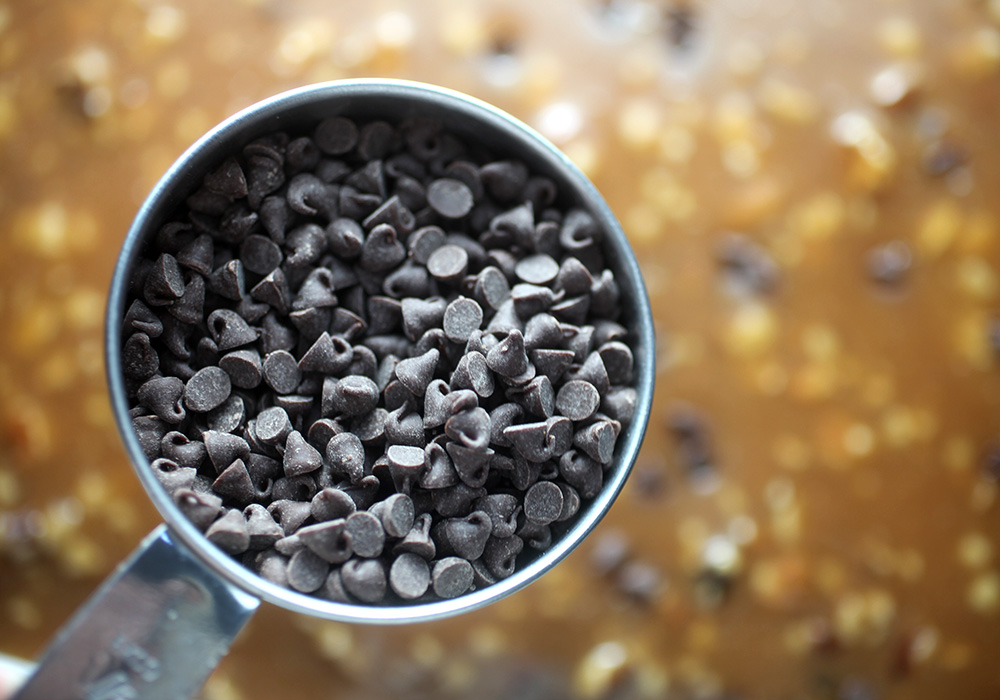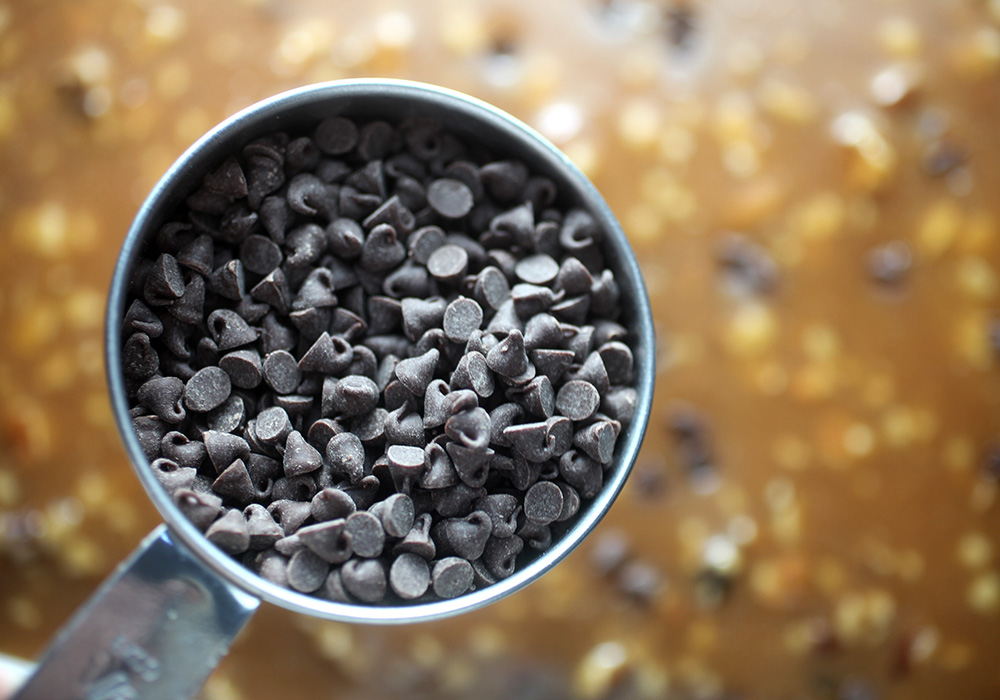 Spread the caramel on top of the brownies. And then, if you happen to have an opened bag of mini chips nearby, let's just sprinkle a few of those on top too.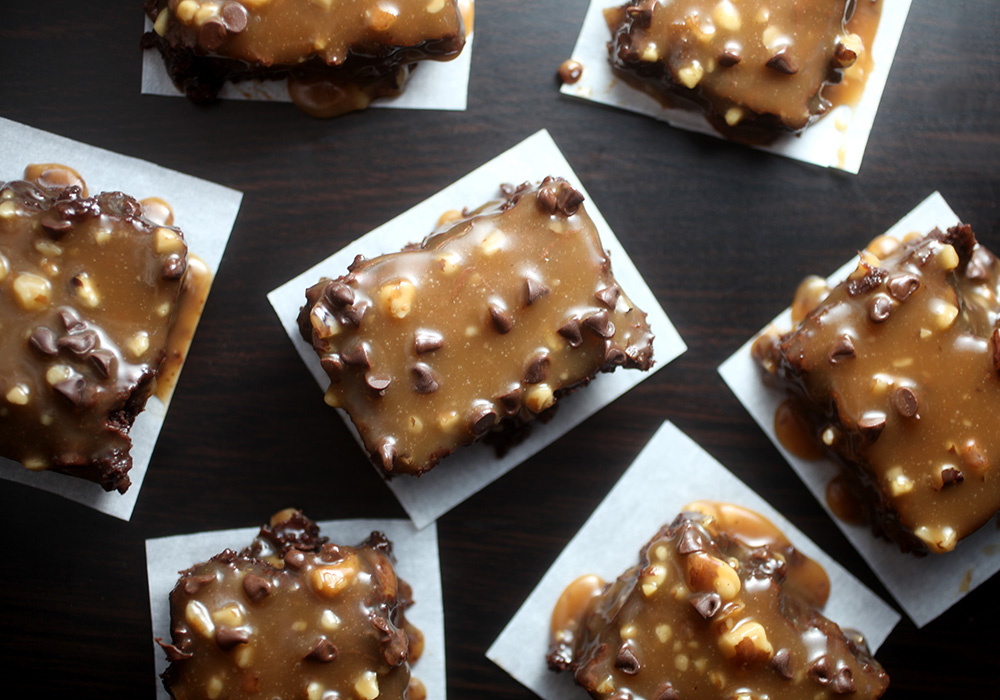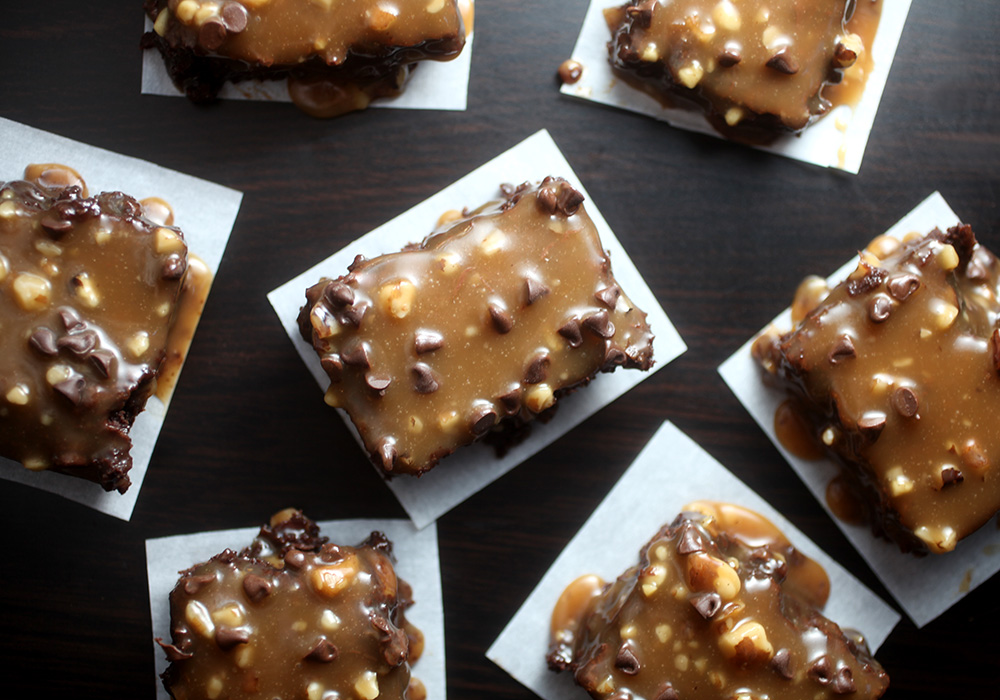 Delish!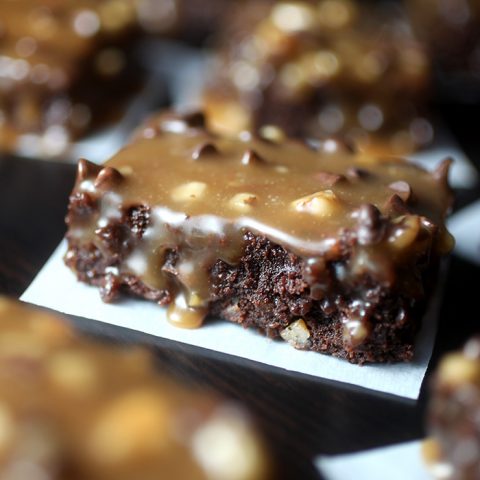 Caramel Crunch Brownies
Additional Time
30 minutes
Total Time
1 hour
5 minutes
Ingredients
Caramel Crunch Brownies
1 cup all purpose flour
3/4 cup unsweetened cocoa powder
1-1/2 cups sugar
1 teaspoon salt
1/2 teaspoon baking powder
1 cup unsalted butter
1-1/2 cups semisweet chocolate morsels
2 teaspoons vanilla
4 eggs
1/2 cup chopped walnuts
Caramel Topping
1-1/2 cup sugar
8 tablespoons butter, salted
3/4 cup heavy whipping cream
1/4 cup chopped walnuts
1/4 cup miniature semisweet chocolate morsels
Instructions
Preheat oven to 350 degrees Fahrenheit. Grease 13 X 9 baking dish and line with parchment paper. Lightly butter parchment paper as well.
In a large bowl, sift together flour, cocoa powder, sugar, salt and baking powder. Set aside.
Melt 1 cup chocolate morsels and butter in microwave on low in 30 second intervals stirring in between until melted and smooth. Allow to cool.
Whisk eggs and vanilla into cooled chocolate mixture until combined.
Add dry ingredients to wet ingredients, stirring until just combined. Stir in remaining 1/2 cup chocolate morsels and chopped walnuts. Pour batter into prepared baking dish. Bake for 22-24 minutes.
While brownies bake, make the caramel topping: Heat sugar in a large pot on medium, stirring constantly with a wire whisk. The sugar will turn clumpy and then melt before turning into a thick amber-colored liquid. As soon as this happens (Be careful not to allow the sugar to burn) immediately add butter, whisking until completely melted. Remove from heat and slowly add cream. Whisk until combined and smooth. Stir in chopped walnuts. Allow topping to cool and thicken slightly before pouring on top of brownies. Sprinkle mini morsels on top.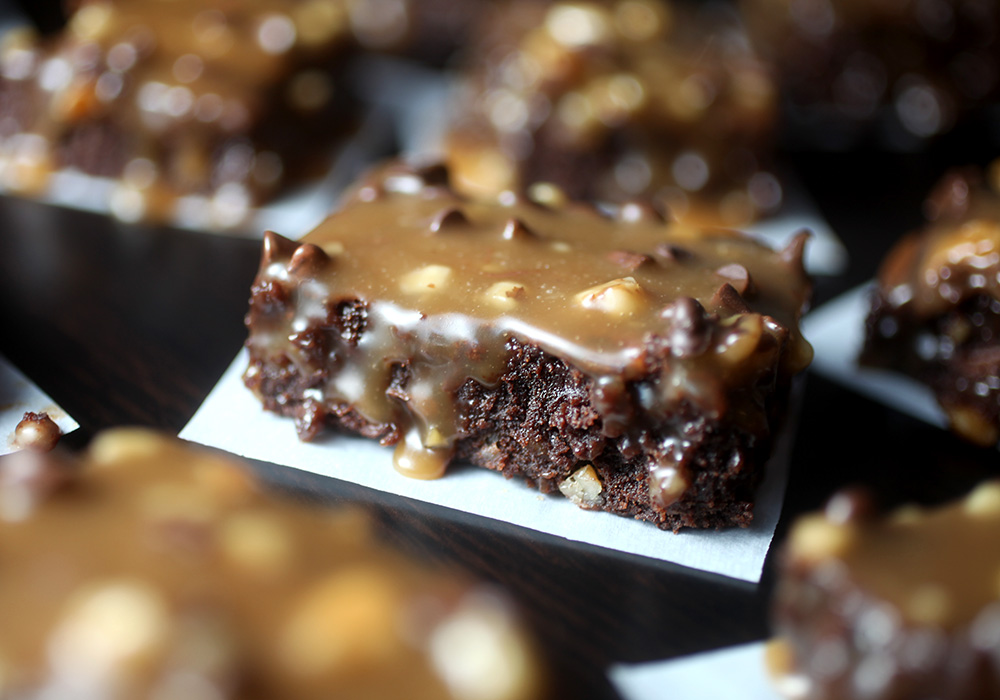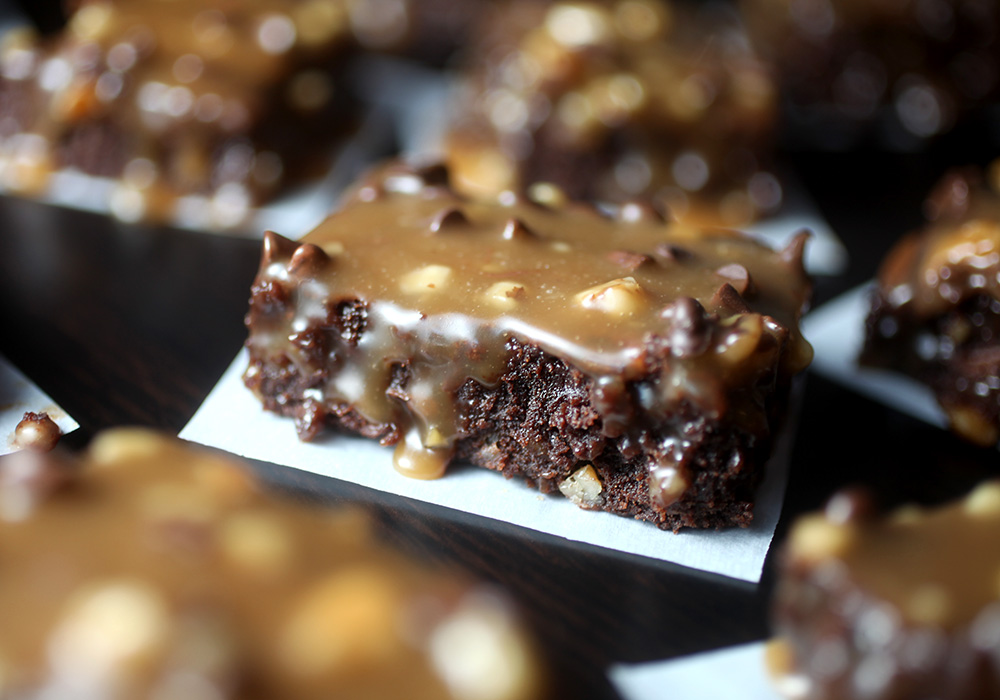 Enjoy!!!