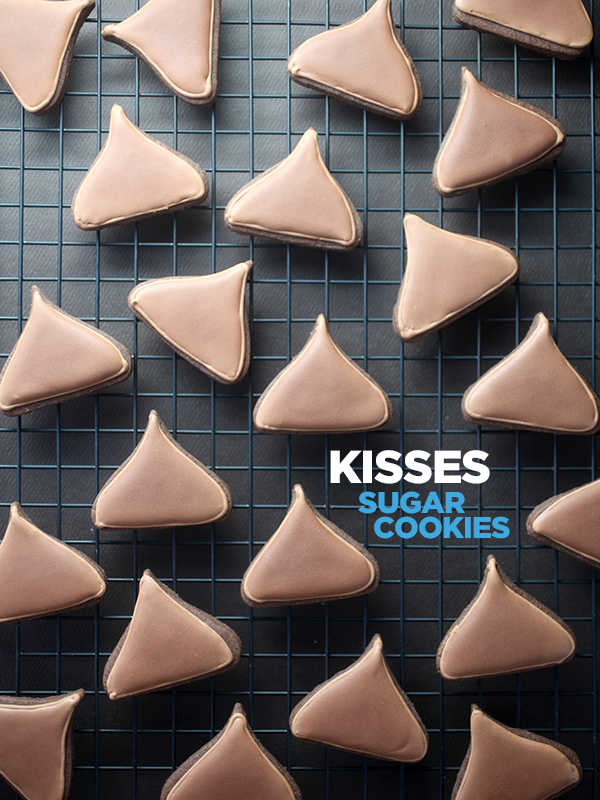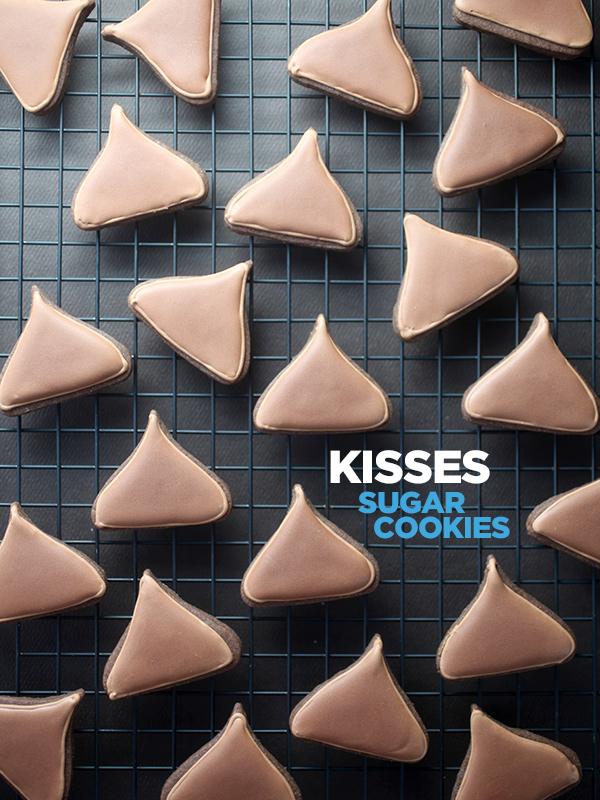 How cute are these chocolate sugar cookies. I mean … totally adorable for a Valentine's Day treat don't you think?!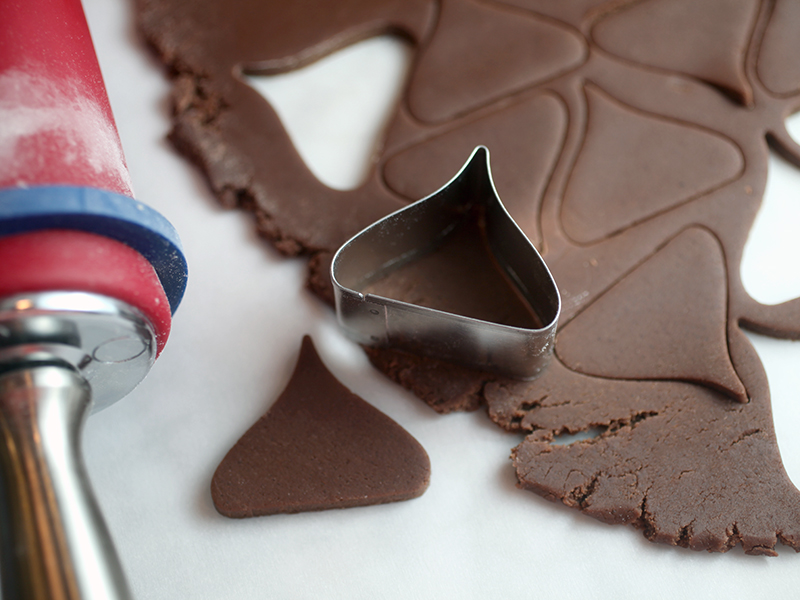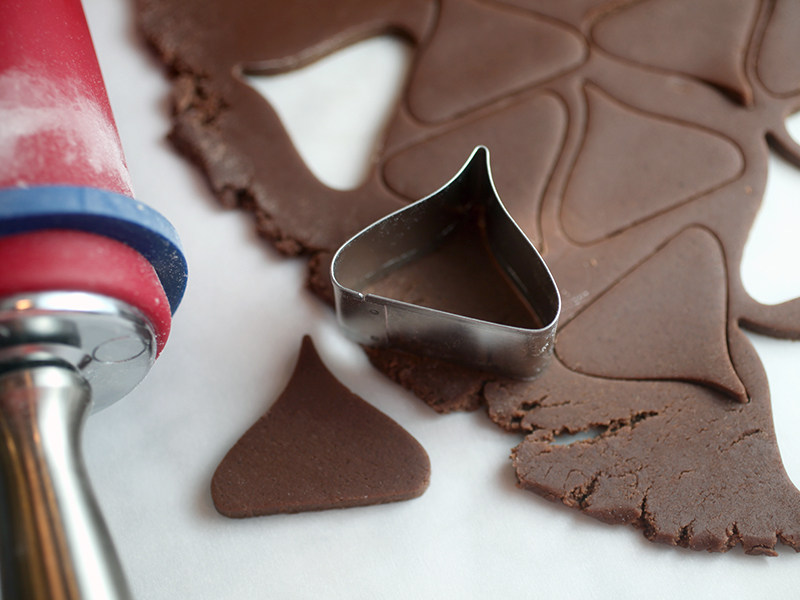 You can use this sugar cookie recipe and directions for the dough. Just swap out 1/2 cup cocoa for 1/2 cup of the flour and then use all vanilla extract and you're good to go.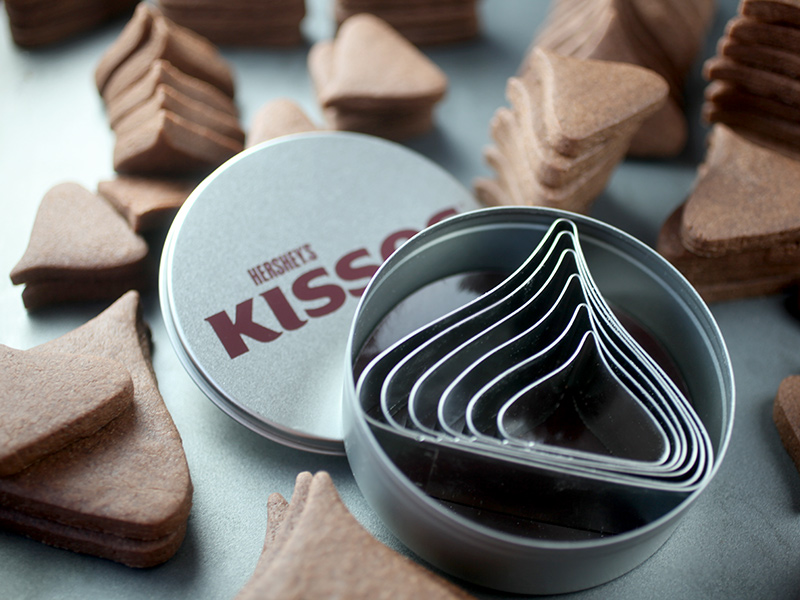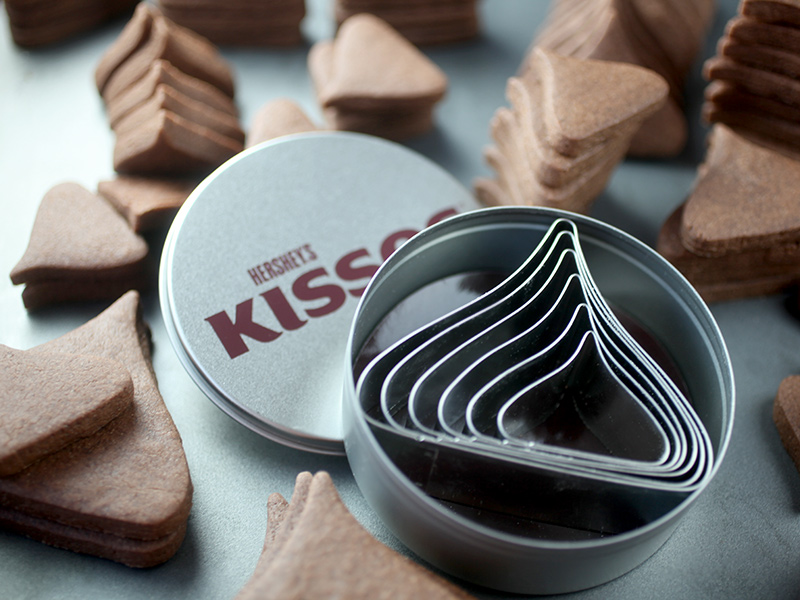 These are the cookie cutters I used. I love how many different sizes the candy shape comes in. And now that I'm done baking and photographing, they are proving hard to find on a google search. Go figure. So here are a couple of options for you if you want to make them, too.
1. Just cut out triangle shapes from your cookie dough and pipe royal icing to create the iconic shape.
or
2. You can use a template to cut out your shapes from the cookie dough. Here's a pdf that you can use to scale to the size you want.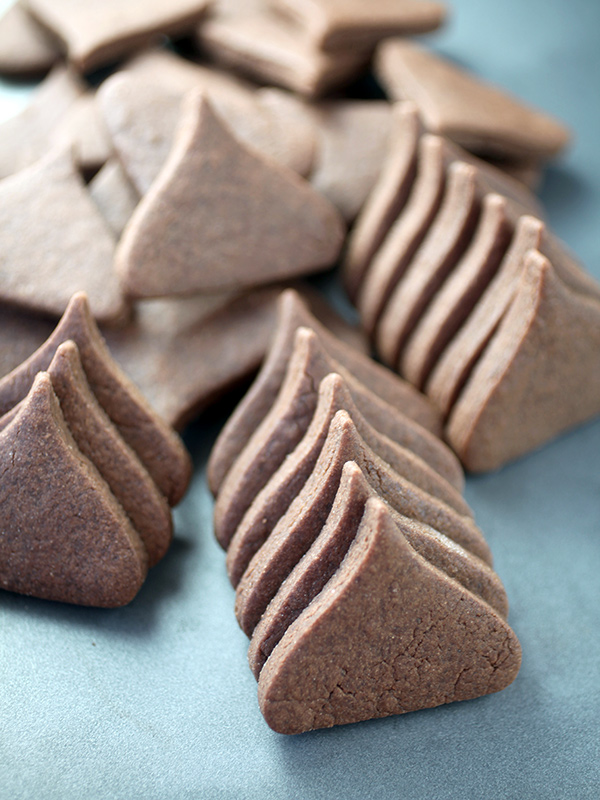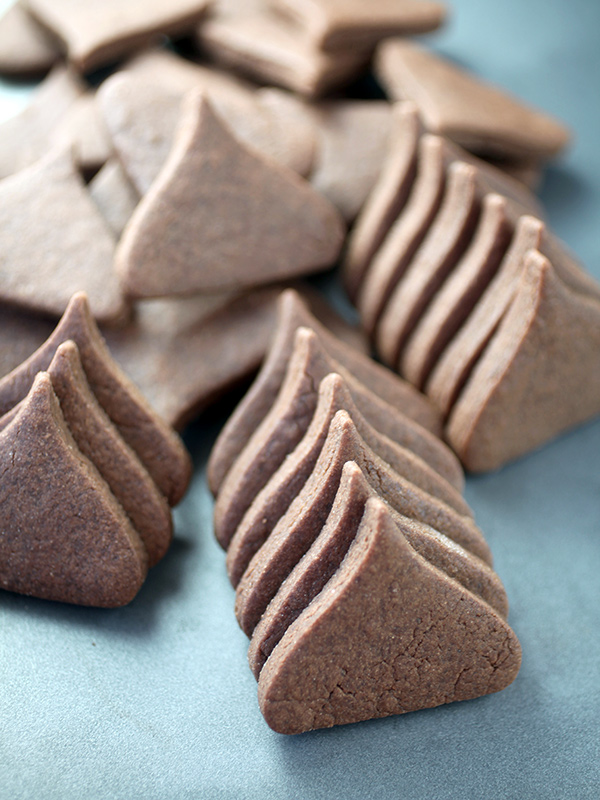 Once baked, these little morsels are good enough to eat all by themselves or you can decorate them with royal icing.
Here's the royal icing recipe I used. Just halve the ingredients … using all vanilla extract and chocolate brown icing color to tint.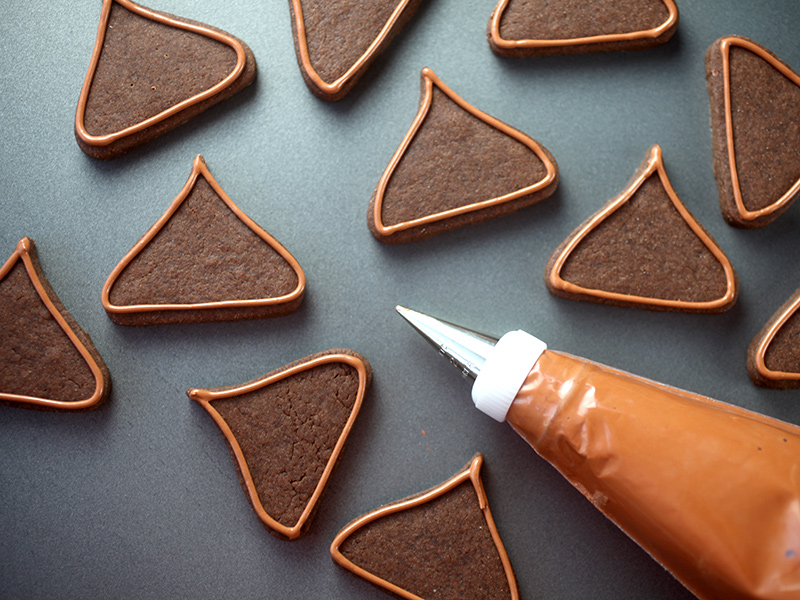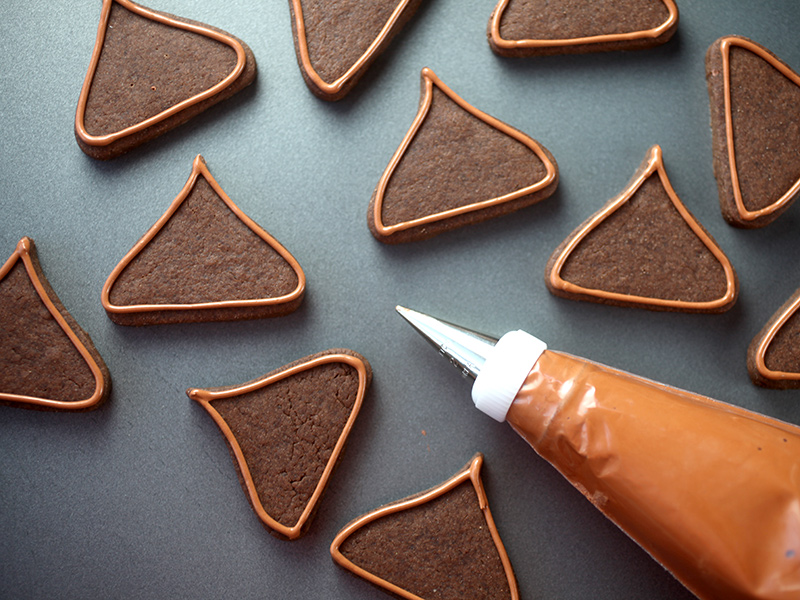 Outline the cookies with a thicker icing consistency using a #2 decorating tip.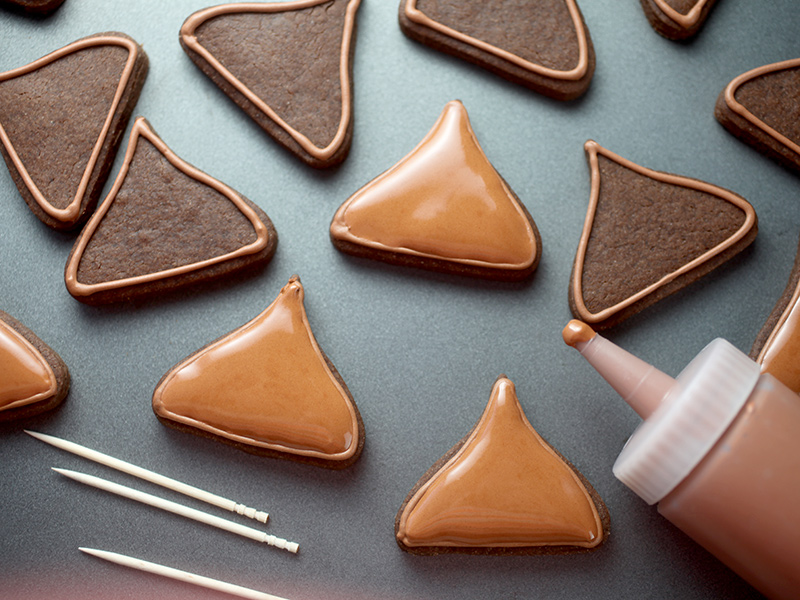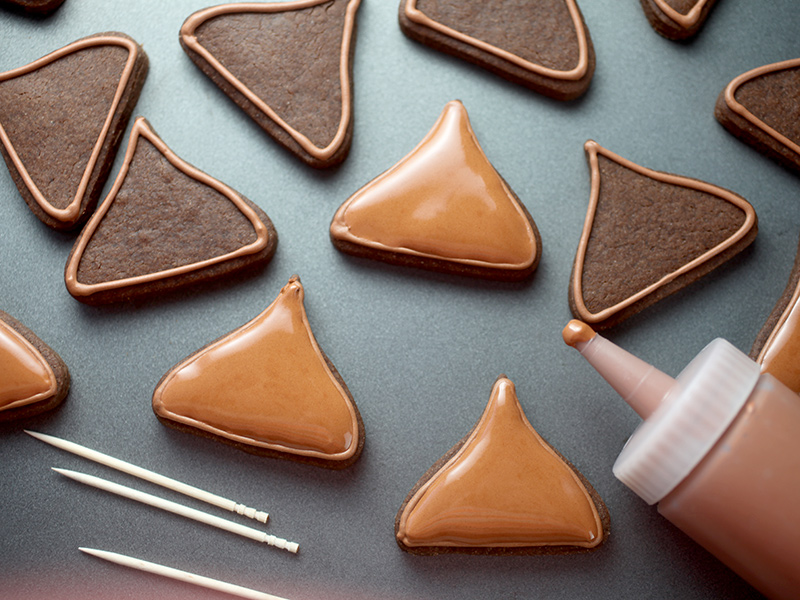 Then add a little water until the royal icing consistency is more fluid and you can easily fill in the shapes using a small squeeze bottle.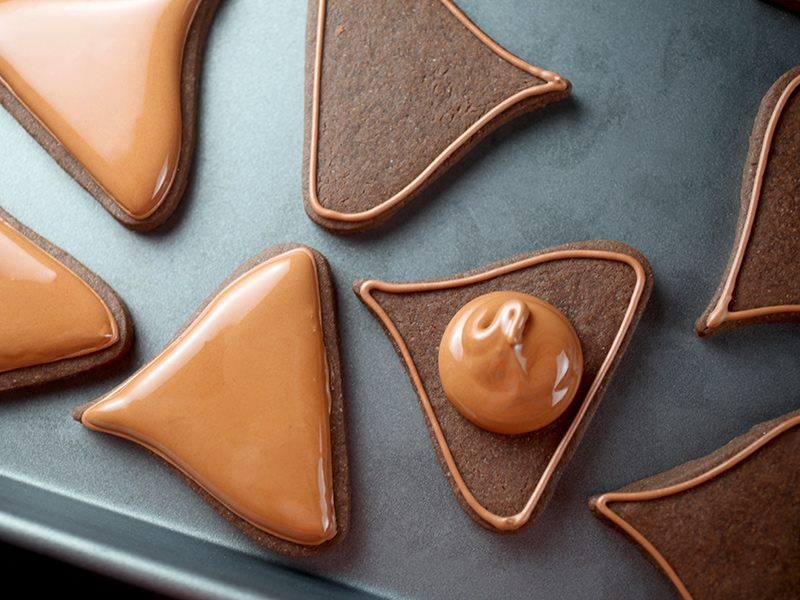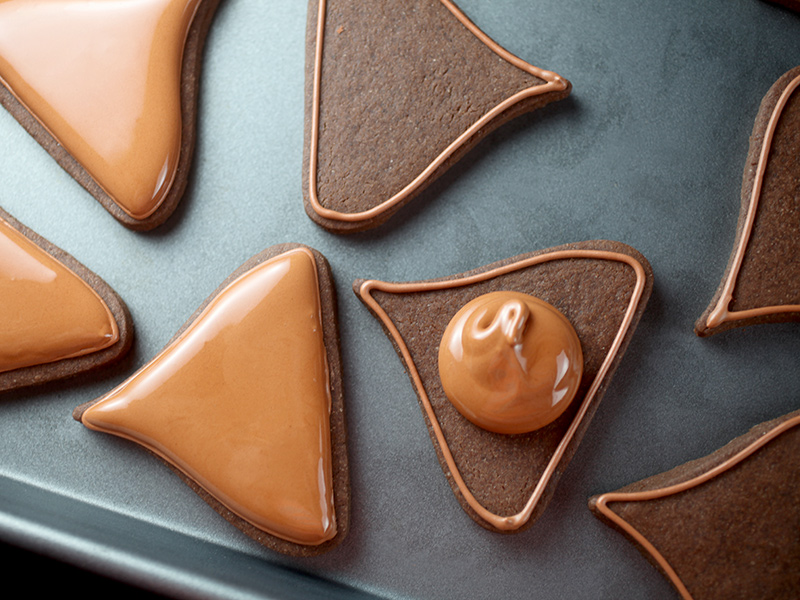 For bigger shaped cookies, I just spooned a small amount in the center and used a toothpick to coerce the icing and cover the cookie. Easy!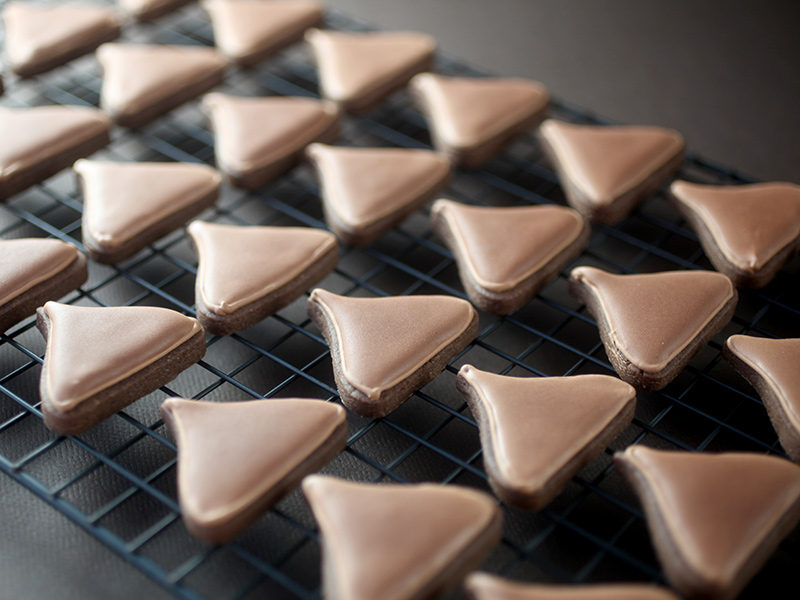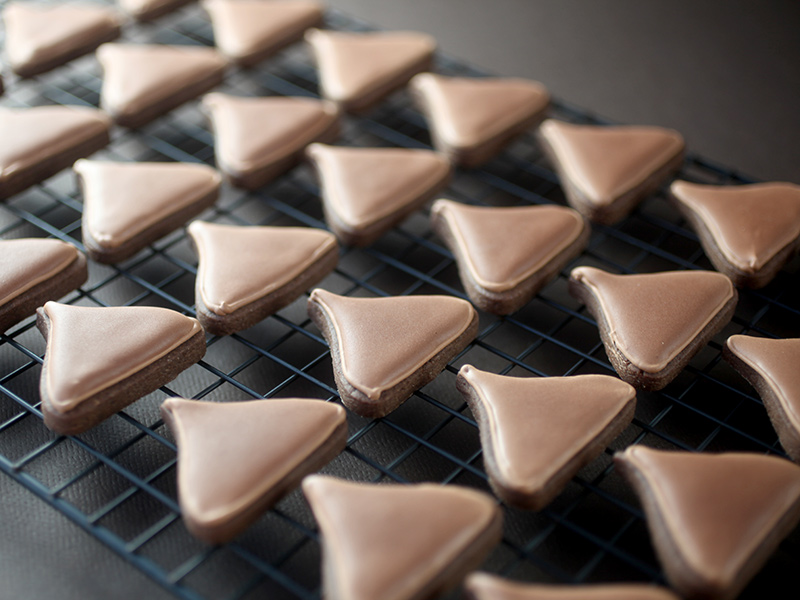 Now, let these little guys dry completely. That means overnight to make sure.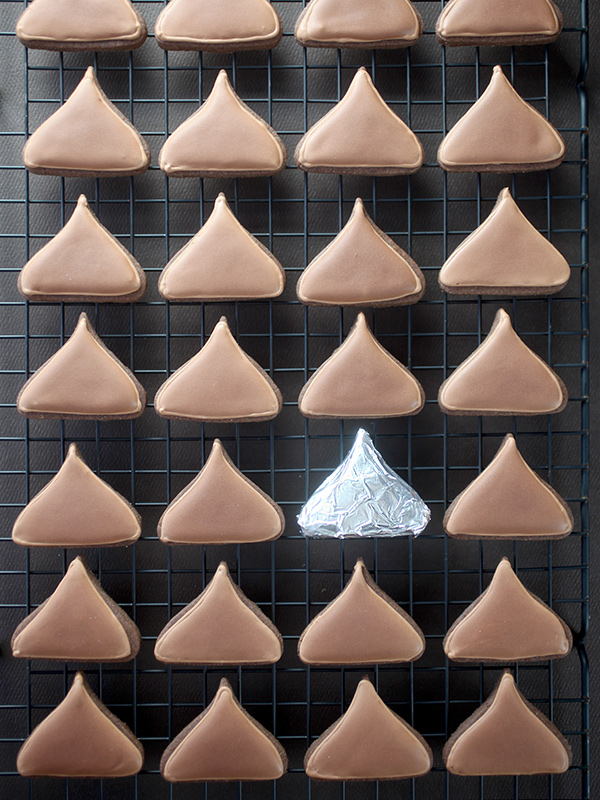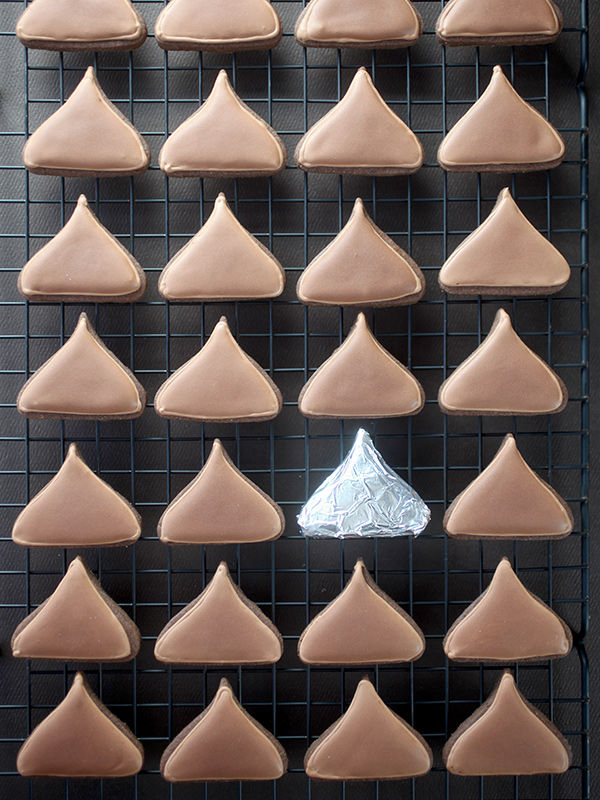 Because now, they're getting all wrapped up for treating someone special.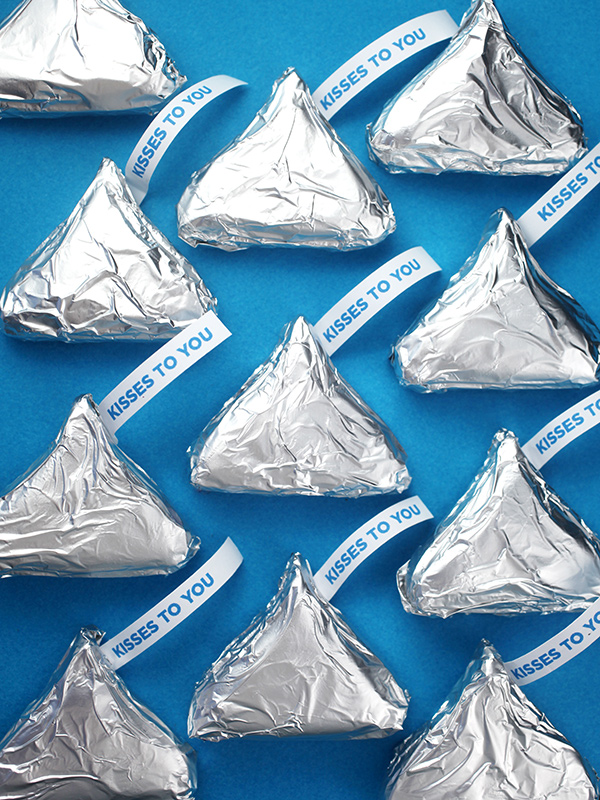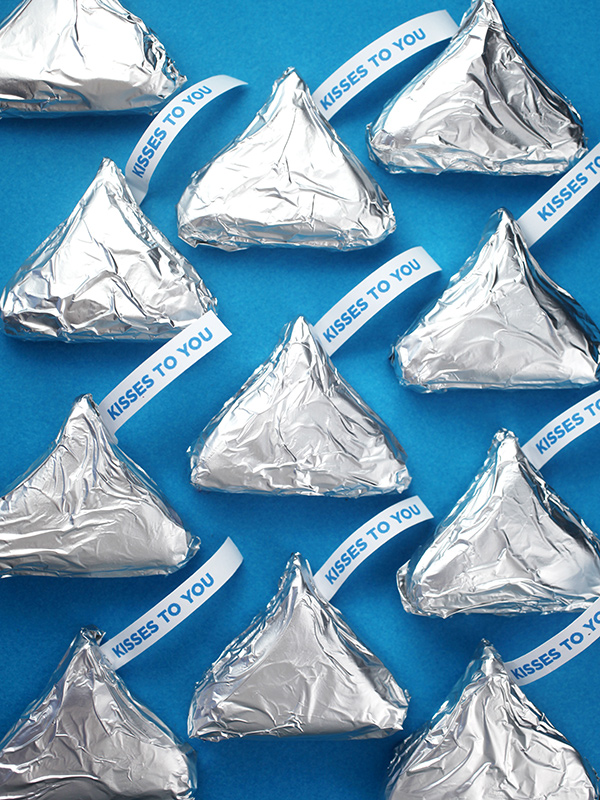 Kisses to You!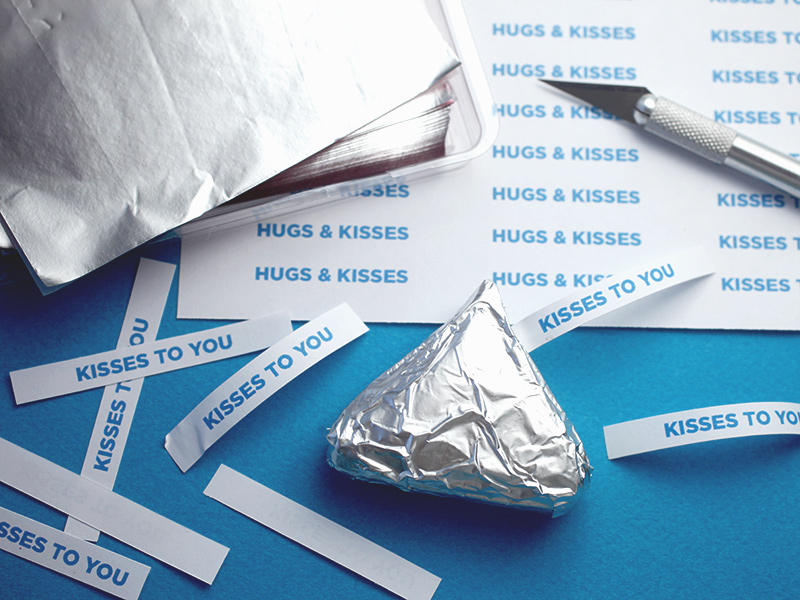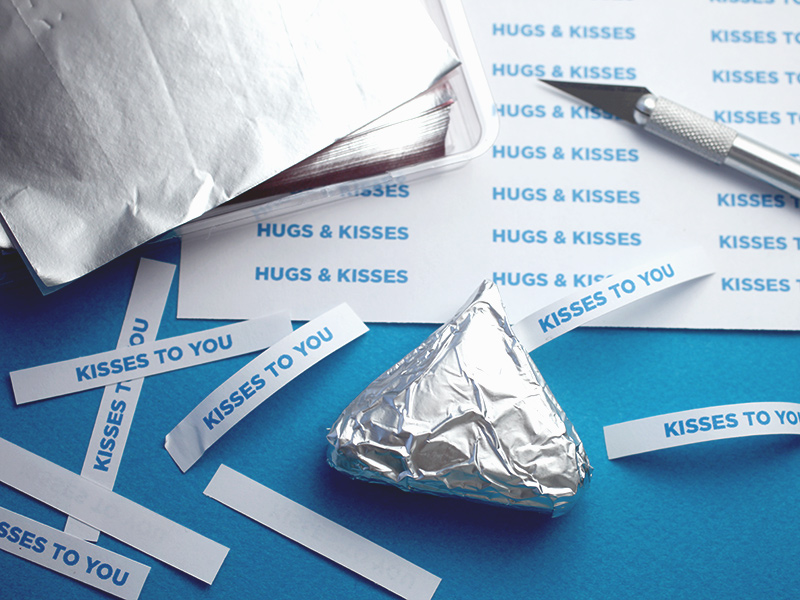 To package these cuties, you can use 4×4 inch square foil candy wrappers to cover the cookies. Foil candy wrappers are a great alternative to regular aluminum foil because the foil wrappers are super thin. Then just tuck a sweet saying inside.
Here's a pdf for you that contains:
"Kisses to you" and "Hugs & Kisses" sayings that you can cut into strips.
And there's a bonus label, too … you know … if you want to package them in treat bags instead of wrapping them up.
In the pic below, just tuck two cookies in the bottom of a 6 X 3.75 inch treat bag with a foil candy wrapper placed behind them. Trim the top of bag as needed to reduce the height and then fold the label over attaching to the front and back of the treat bag with double-sided tape.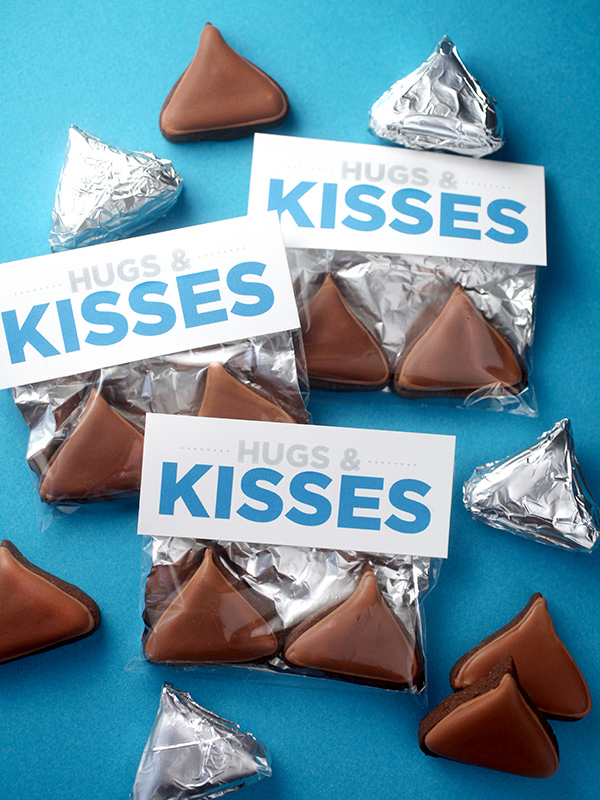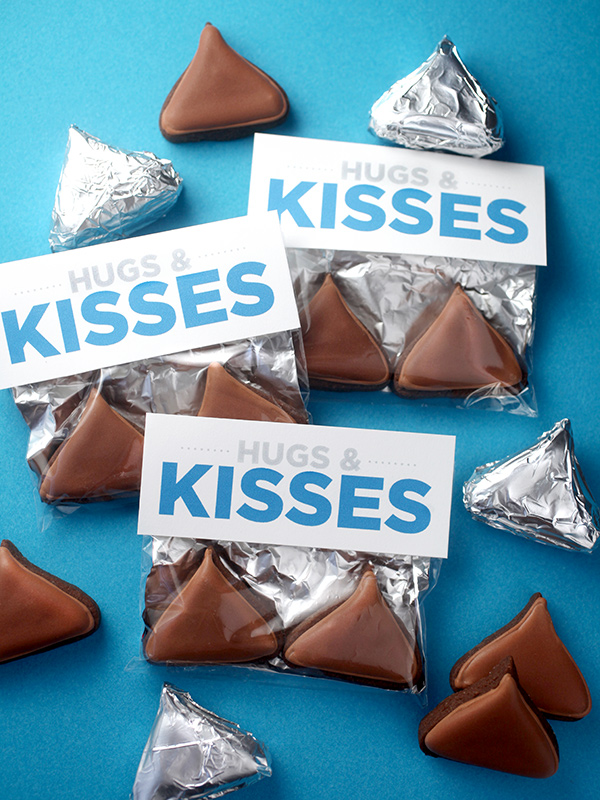 xoxo … and enjoy!