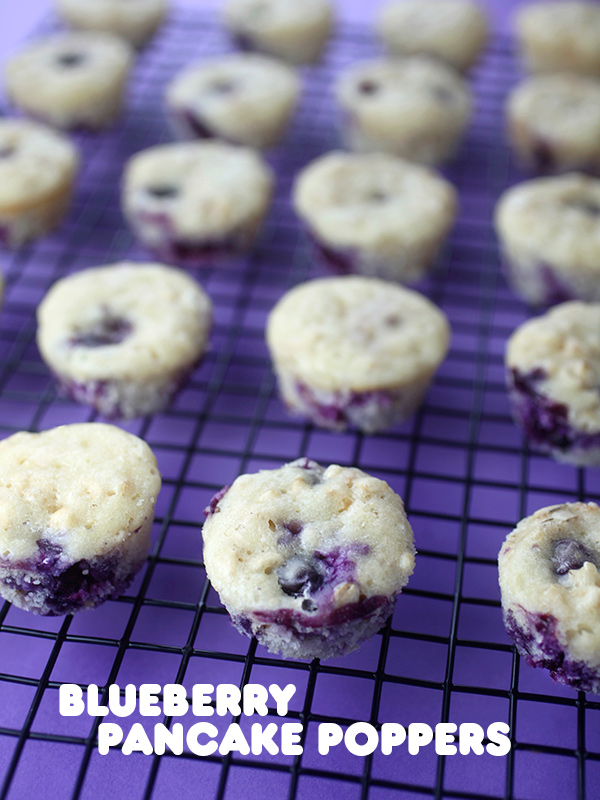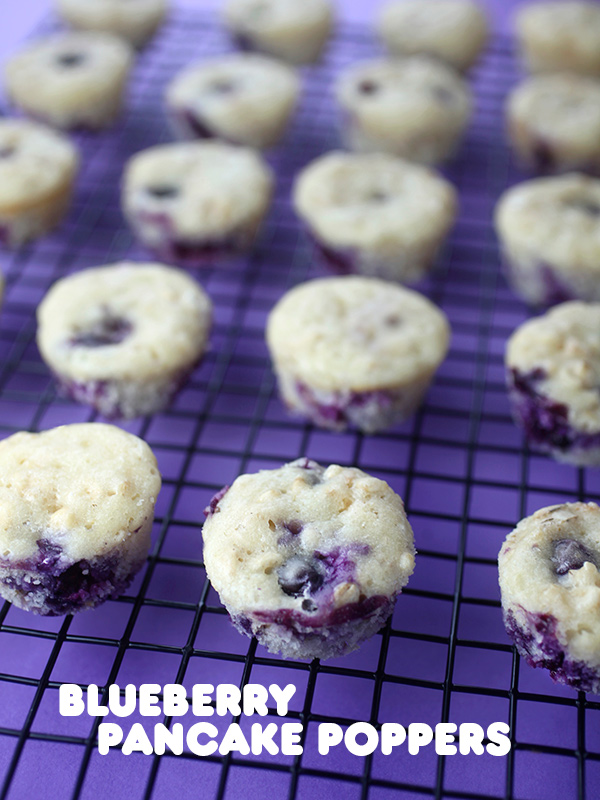 Here's an easy breakfast bite treat to try. These are blueberry pancakes baked in mini muffin shapes. You know … to make mornings fun and dunkable.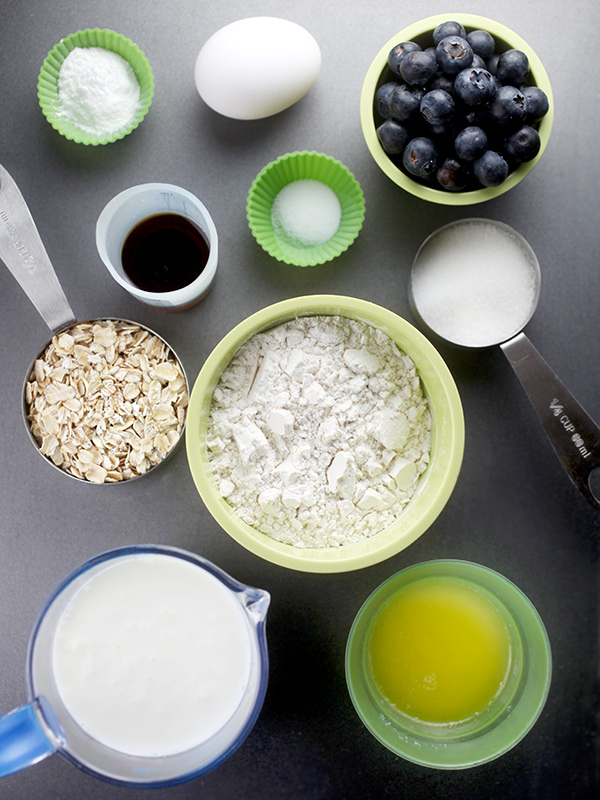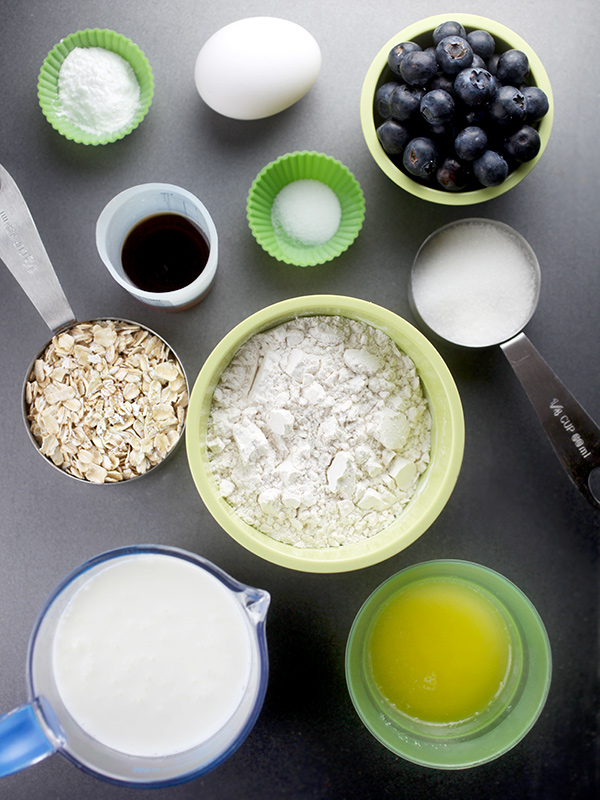 You just need a few baking basics for the pancake batter.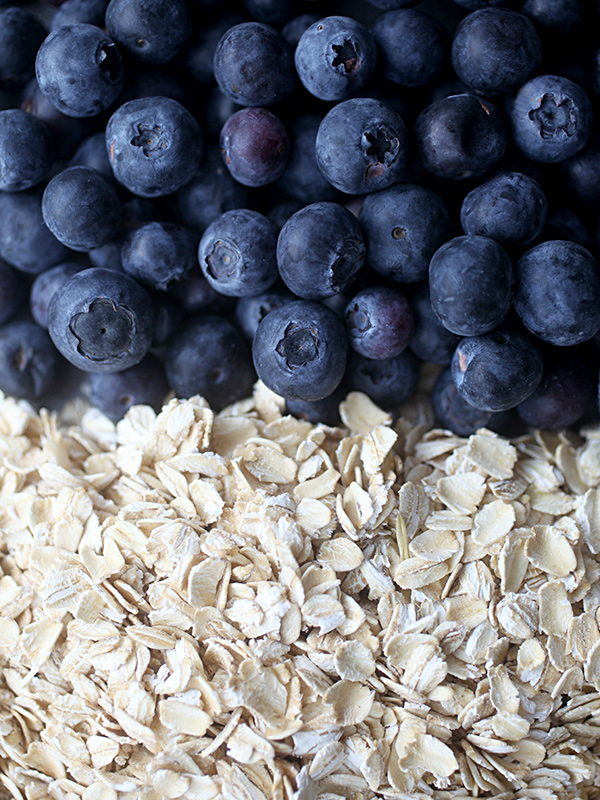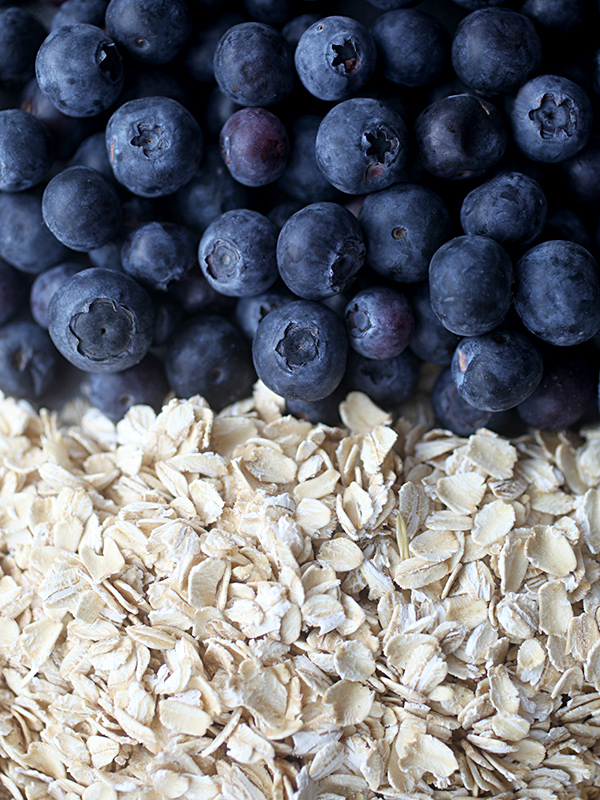 I've added mini chocolate chips to these before and loooove them (see here), but this time I'm all about blueberries and oats as the add-in ingredients.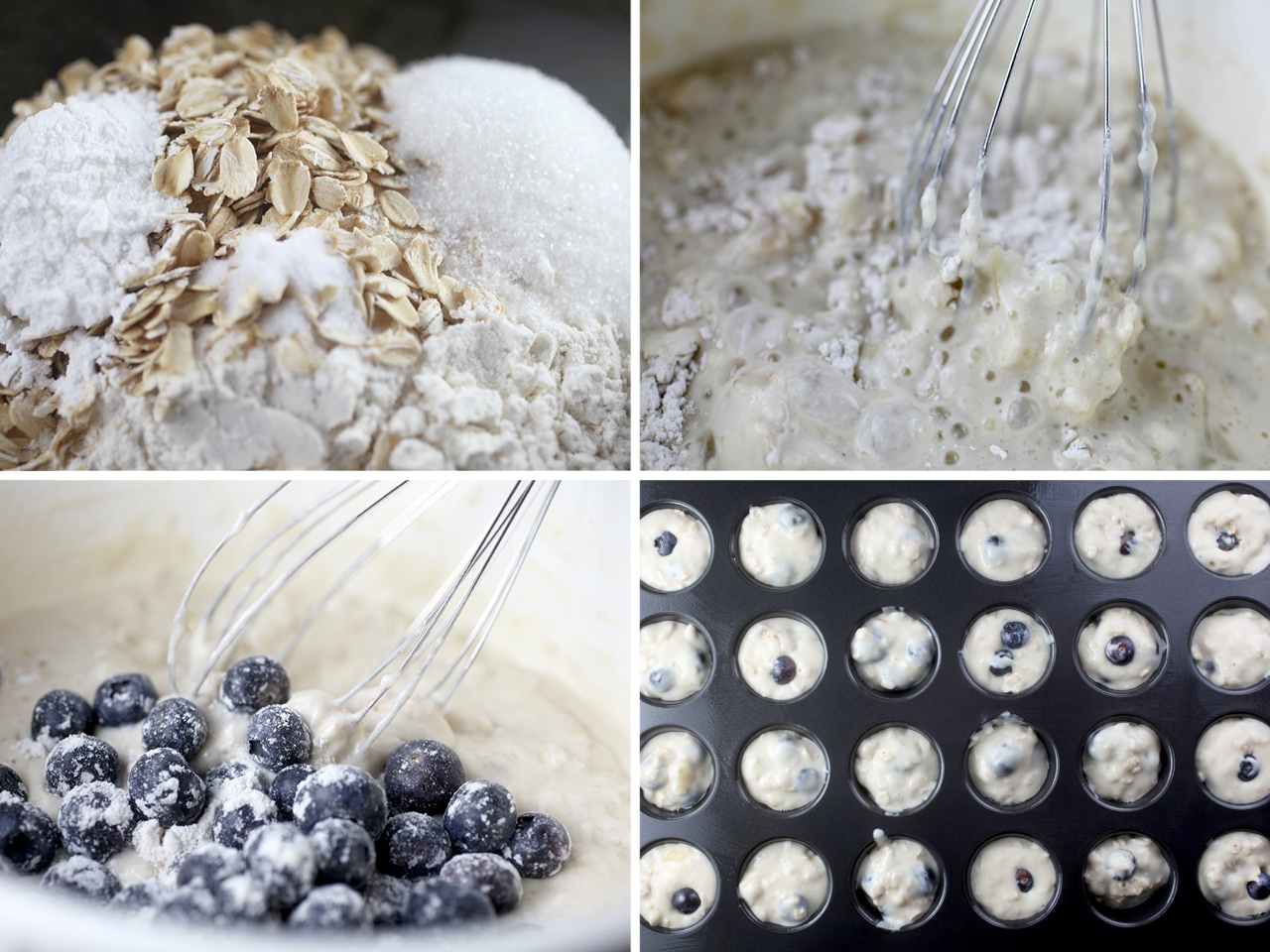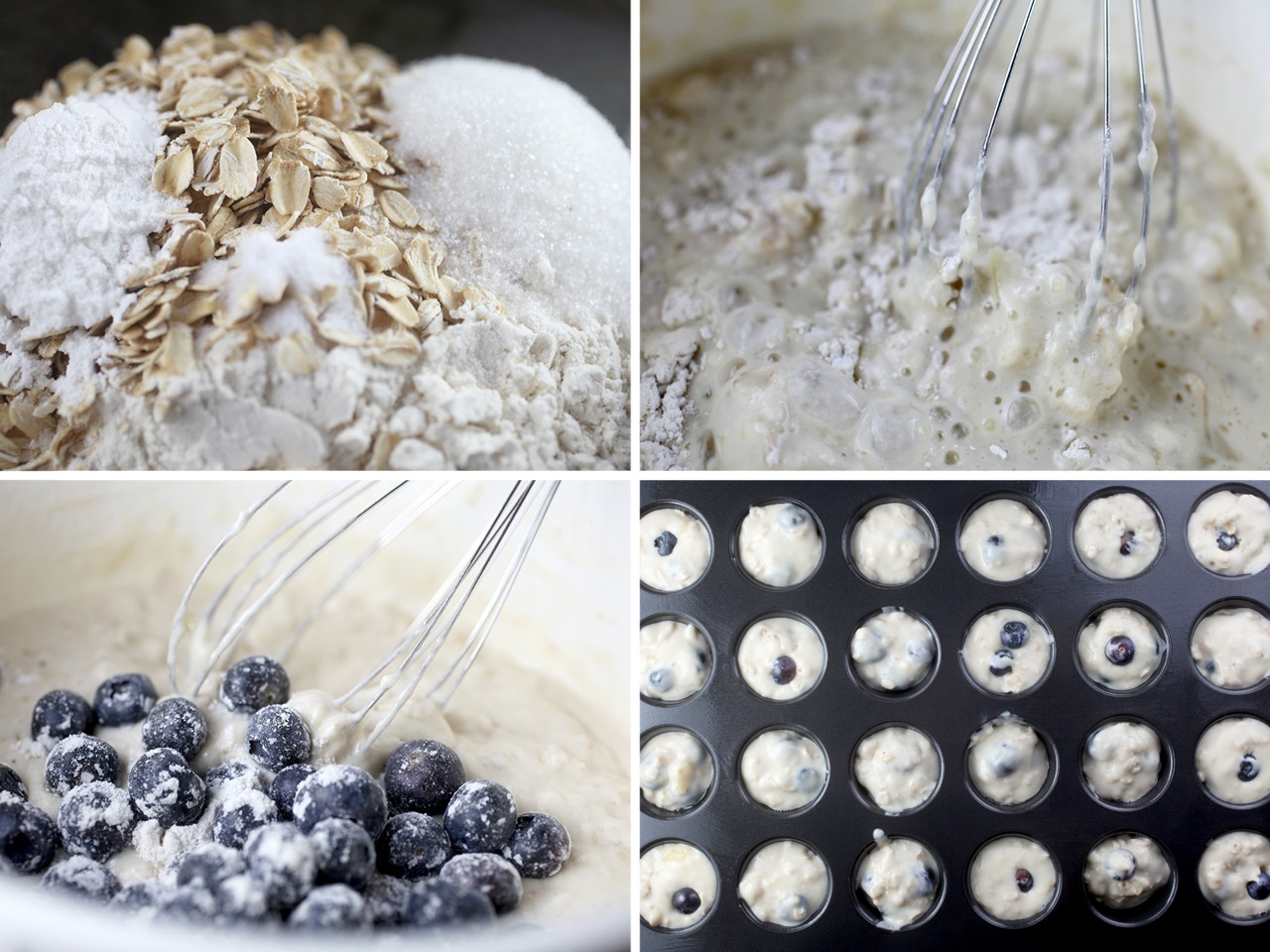 Just mix all the ingredients together and then scoop the batter into the cavities of a greased mini muffin pan.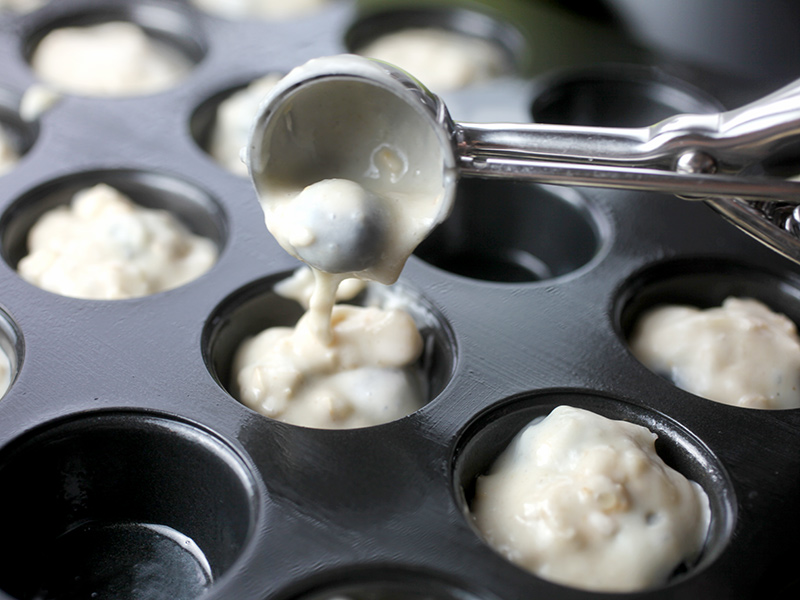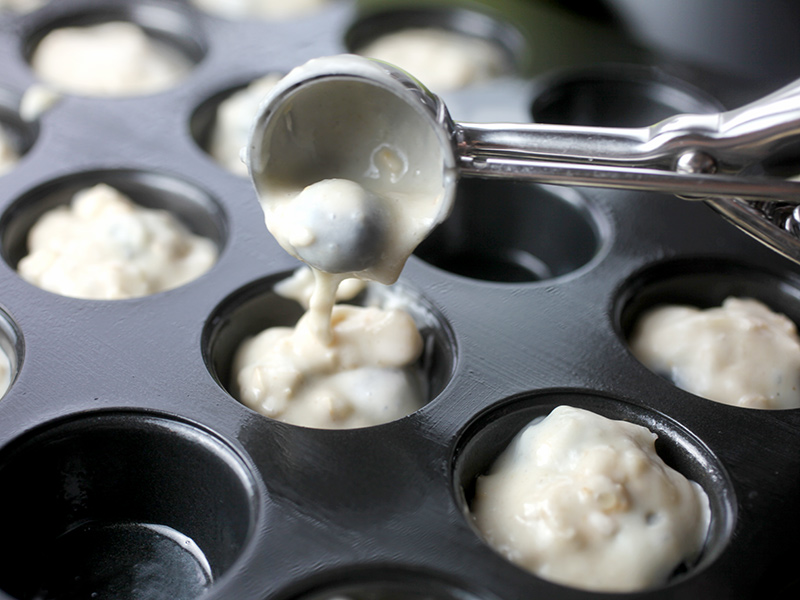 This is way easier than flipping flapjacks a few at a time.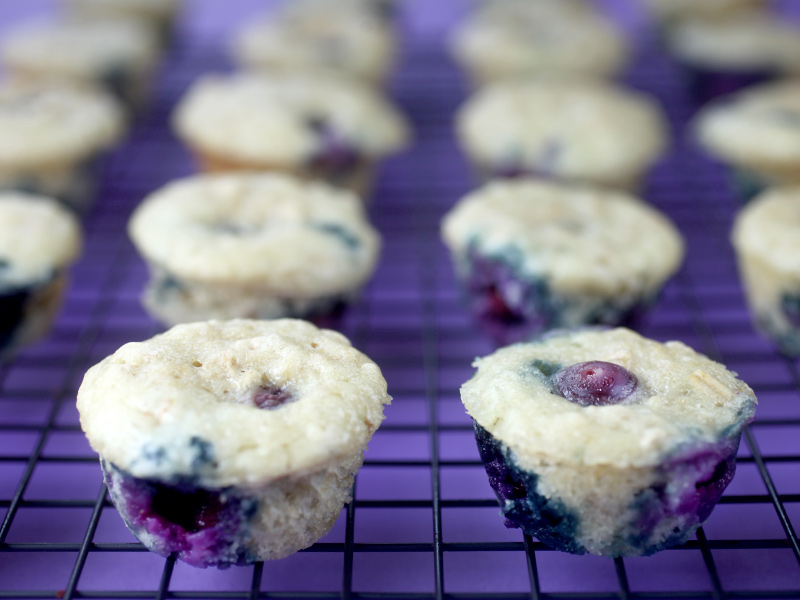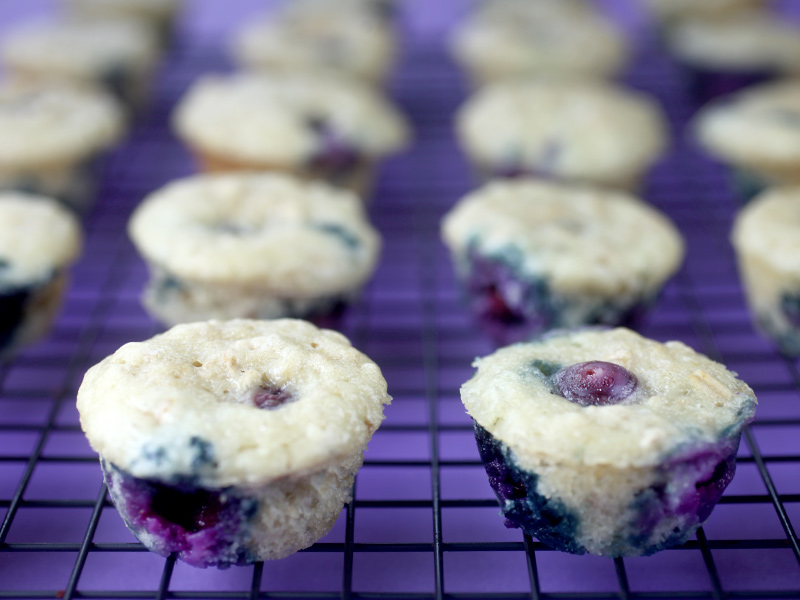 After baking, use a toothpick if necessary to run around the edges of the muffins while still in the pan to make them easier to remove.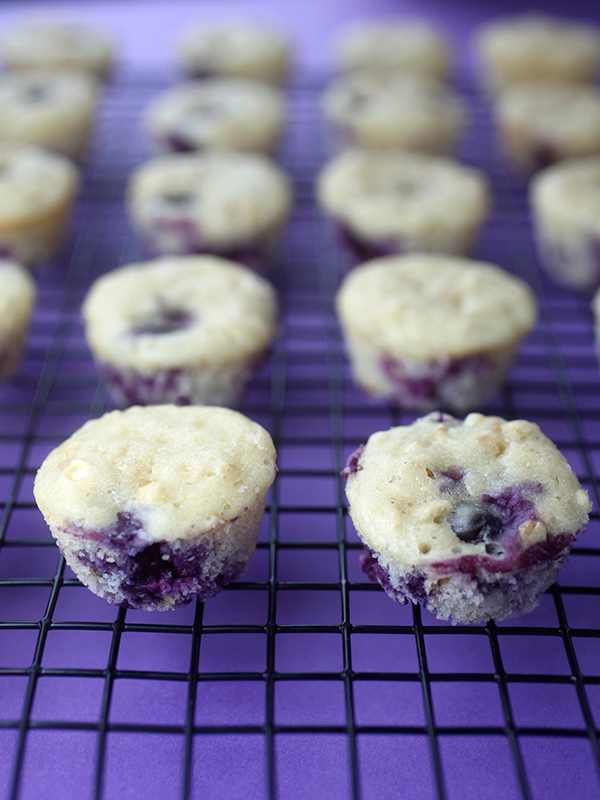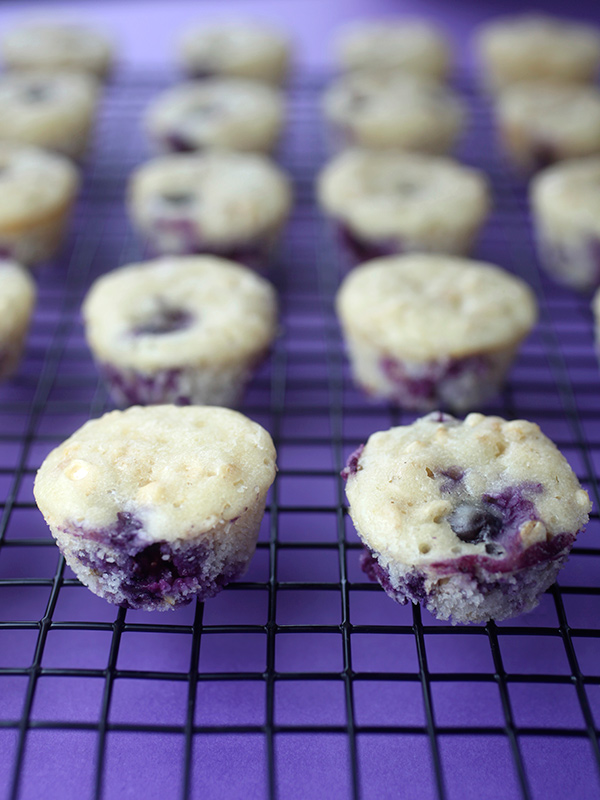 Serve them right away with melty butter or maple syrup …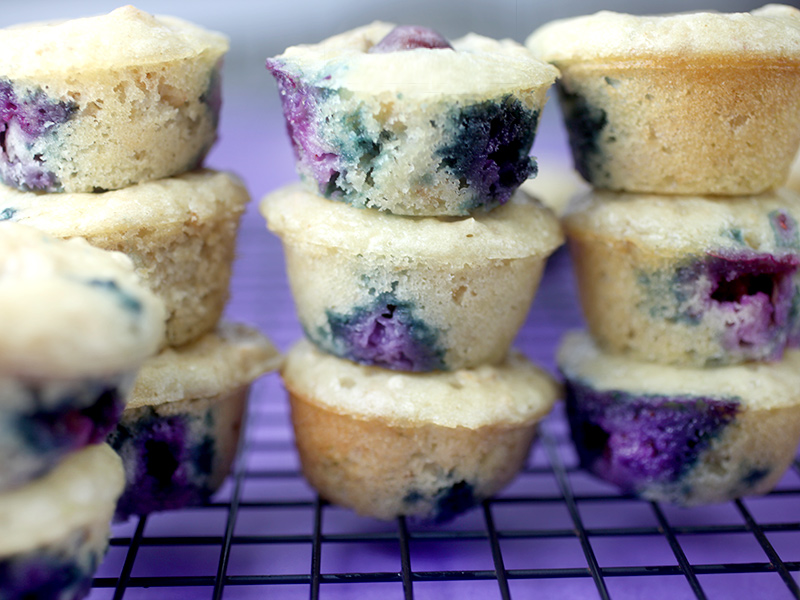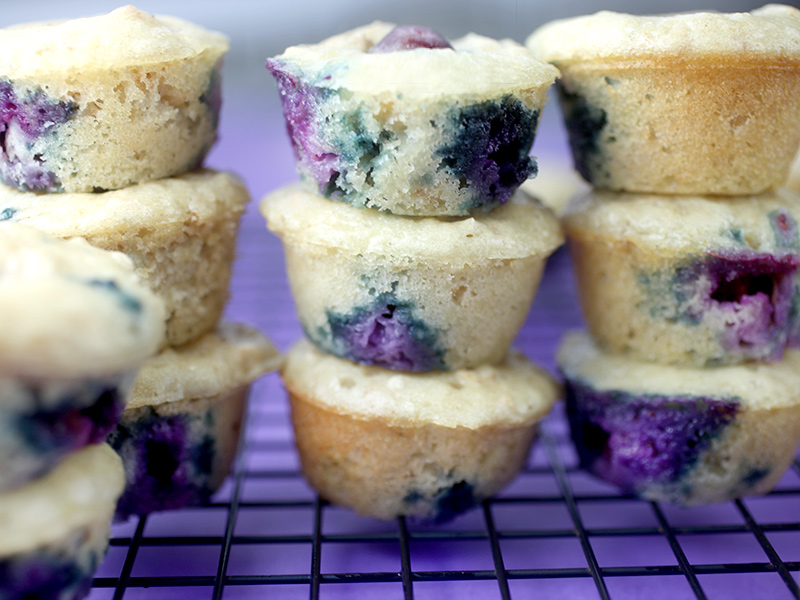 Or stack some up to save for later. Freeze them a few at time for a quick morning meal.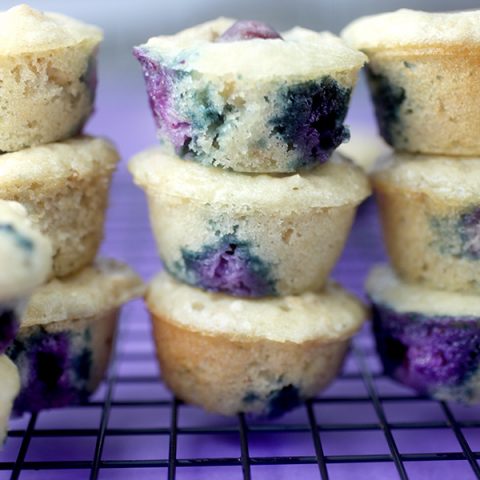 Yield: 24 pancake poppers
Blueberry Pancake Poppers
Ingredients
1 cup all purpose flour
1/2 cup rolled oats
1 teaspoon baking powder
1/2 teaspoon baking soda
1/4 teaspoon salt
2 tablespoon sugar
1 cup buttermilk
1 egg
2 tablespoon maple syrup
2 tablespoon melted butter
1 cup blueberries
Instructions
Preheat oven to 350 degrees and grease mini muffin pan.
Combine flour, oats, baking powder, baking soda, salt and sugar in a medium bowl. Stir together with a wire whisk.
In another bowl, stir buttermilk, egg, maple syrup and melted butter until just combined. Add wet ingredients to dry ingredients and stir with a spoon until combined.
Stir in blueberries. Reserve a few blueberries to press into the tops of the pancake batter.
Bake for 10-12 minutes.
Let cool slightly and remove from the pan. You can use a toothpick inserted around the edges to separate the pancake muffins from the pan.
Serve immediately with warmed butter or dip in maple syrup. You can also freeze and remove a few when you need them for a quick on the go breakfast.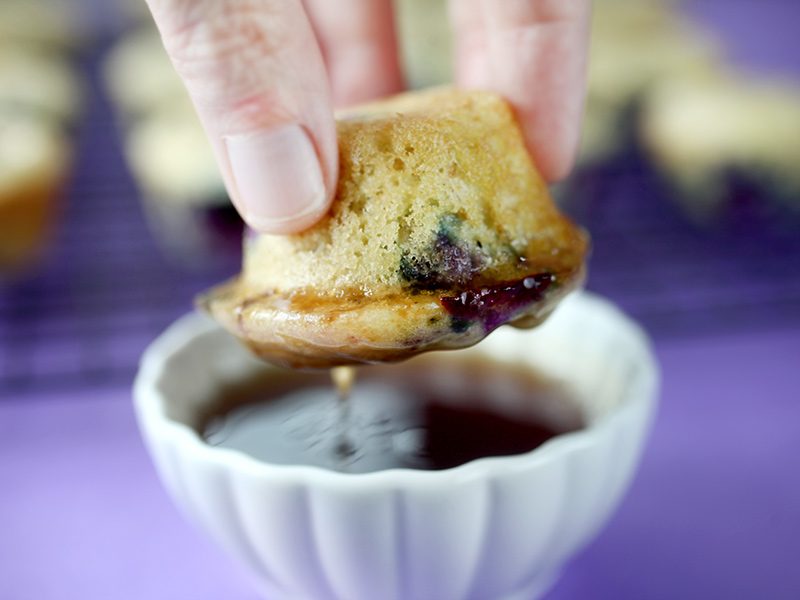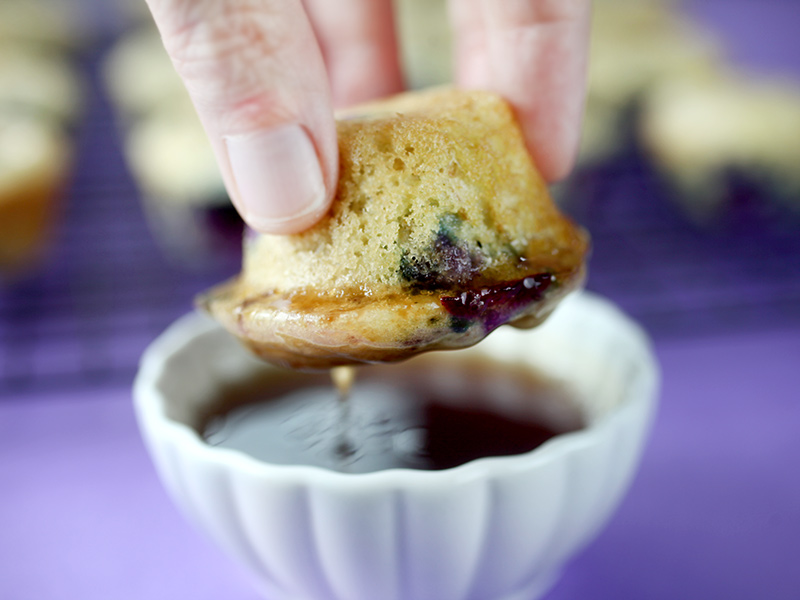 Dunk away and enjoy!!!