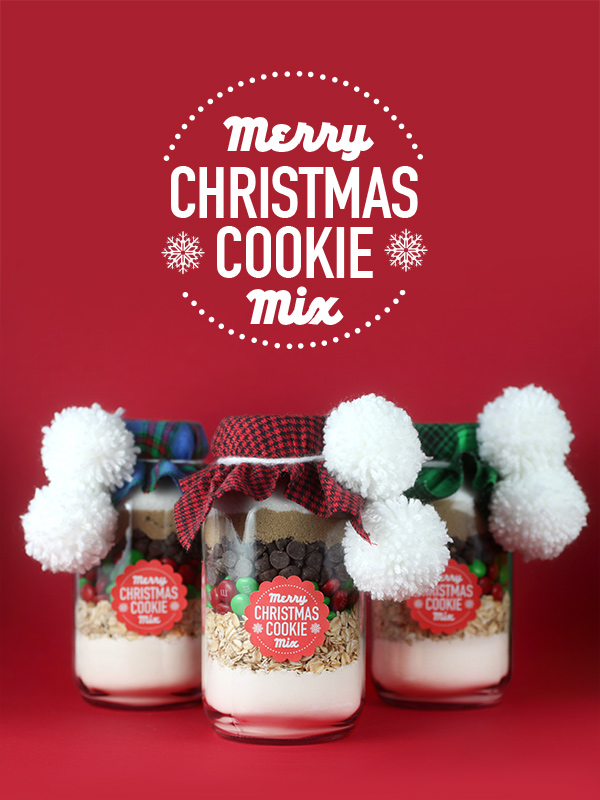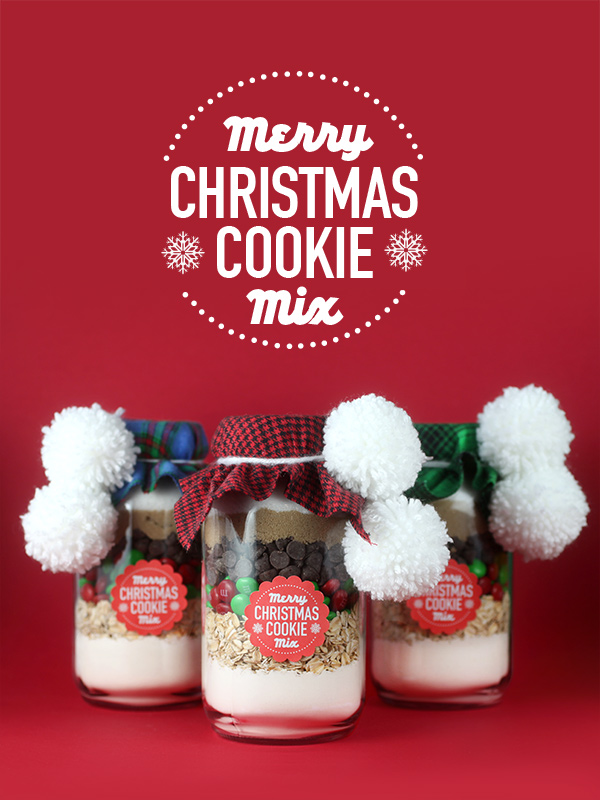 This weekend I mixed up a few cookie mix jars for some last minute edible gifts. If you're a long time follower you may remember my Cowgirl Cookies post from way back when. These are based off of those, but with a little wardrobe change and some merry little labels.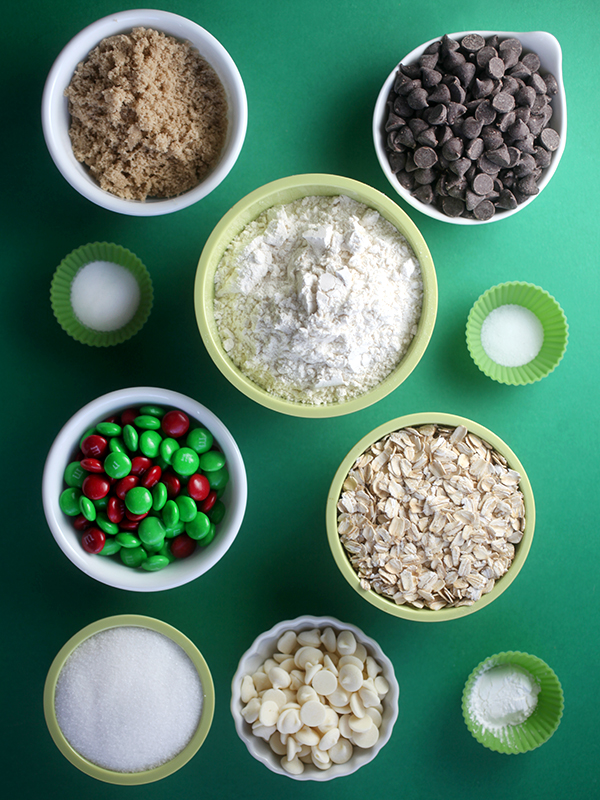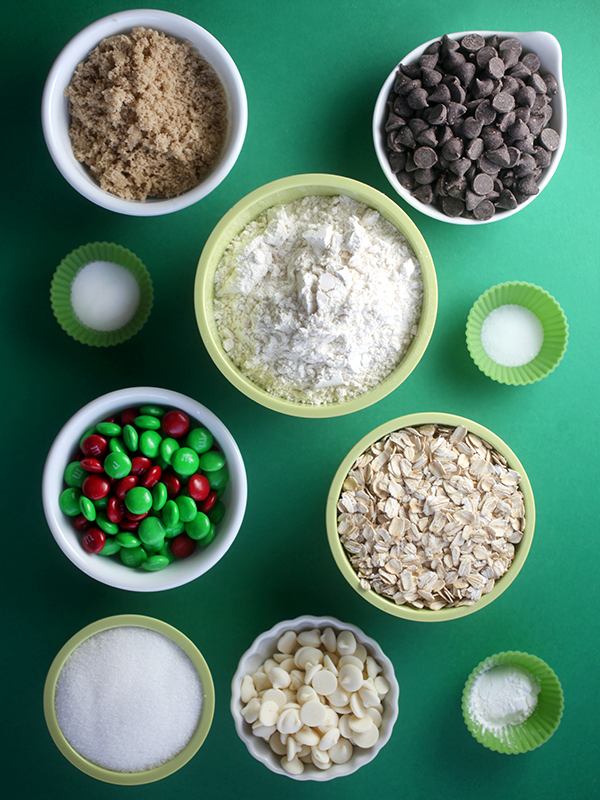 Here are all the dry ingredients for the cookies that get layered in a 1 quart smooth Ball jar.
When I assembled these I started out really nice and organized, but I tend to make things messy when I'm in the kitchen so by the end I had ingredients everywhere. Check out my instagram if you want to see the chaos behind the scenes.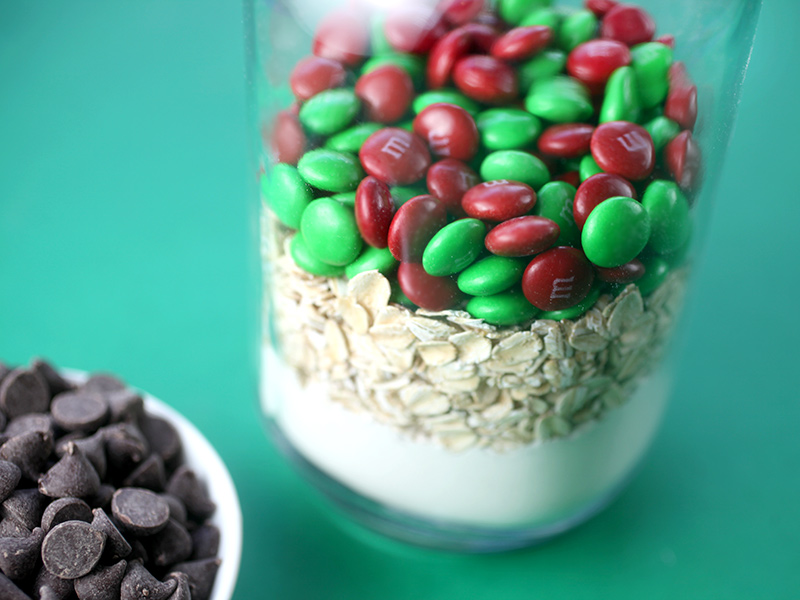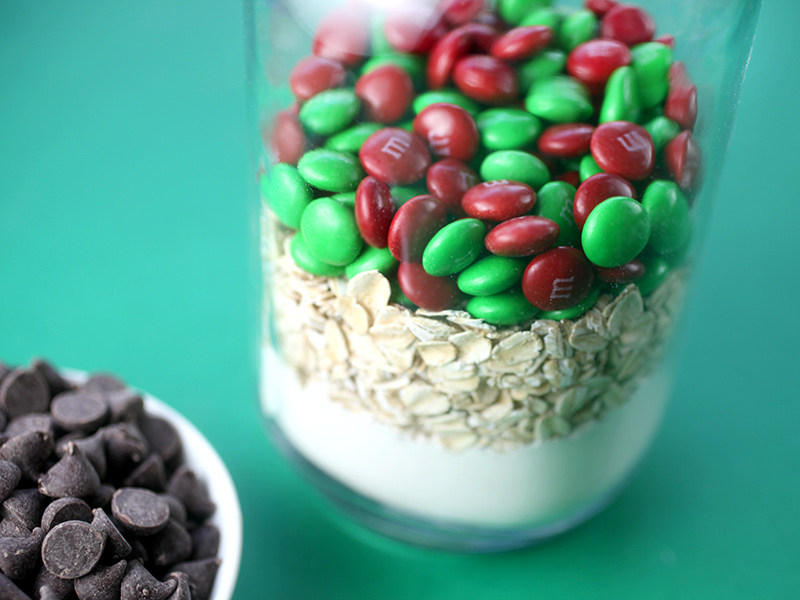 When assembling, layer the flour first, then oats and then red and green M&M's.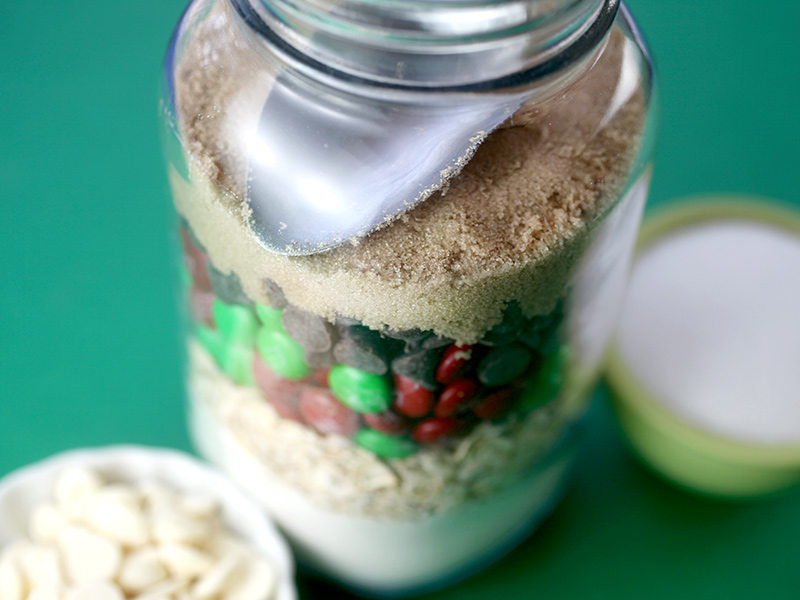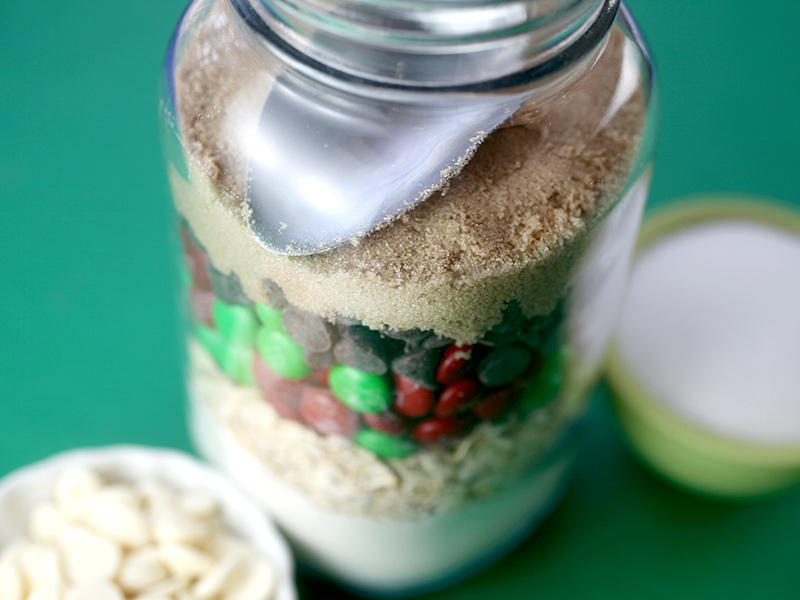 Then add the chocolate chips and brown sugar. As you go, make sure to pack the ingredients in as tightly as possible. When you get to the brown sugar layer, press the back of a large spoon all around the edge as you rotate the jar.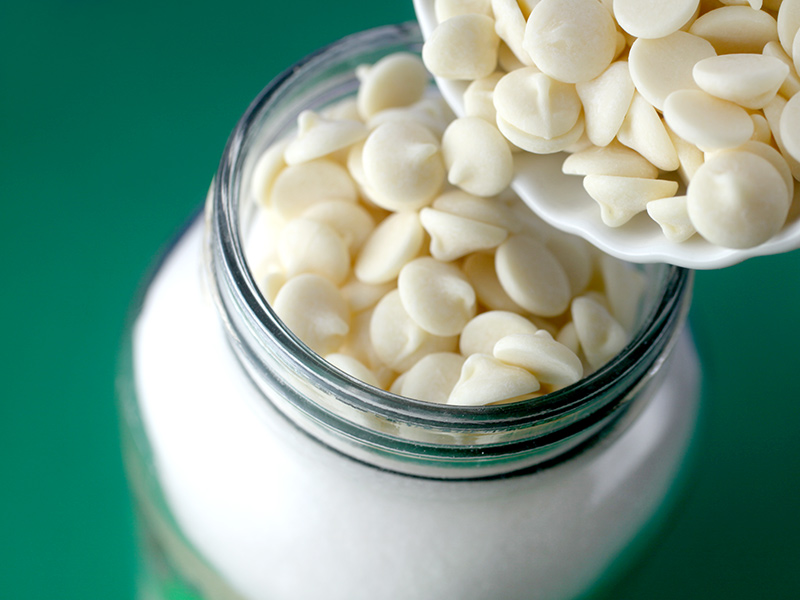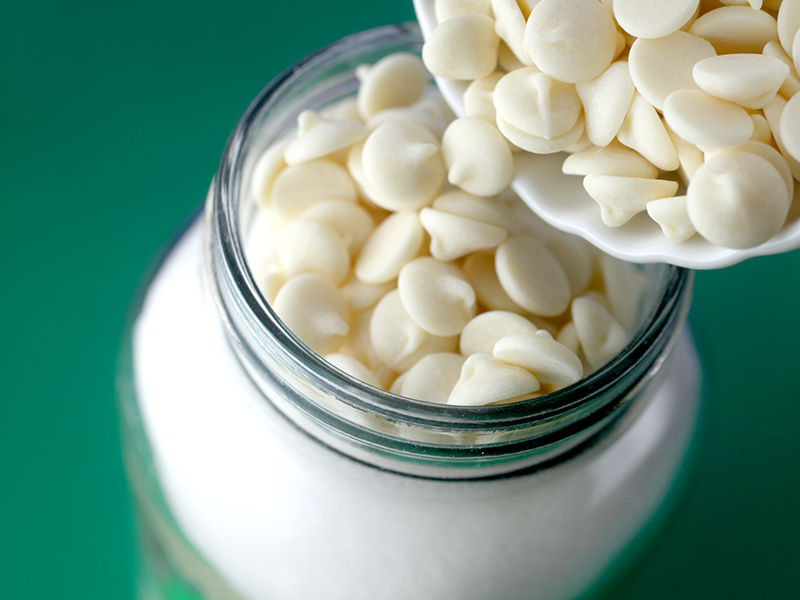 Then add granulated sugar. And finally, instead of chopped pecans like the Cowgirl Cookies call for, I used white chocolate chips for these. The ingredients will go all the way to the very top of the jar when you're done.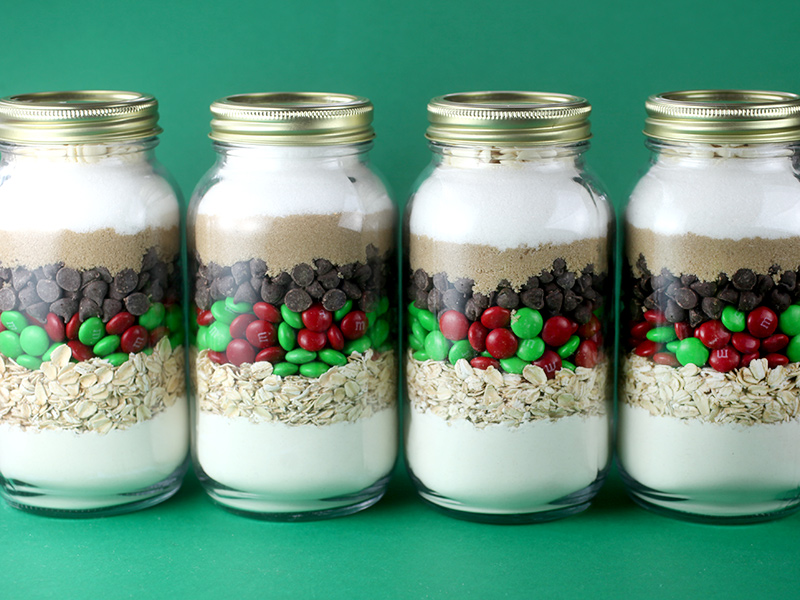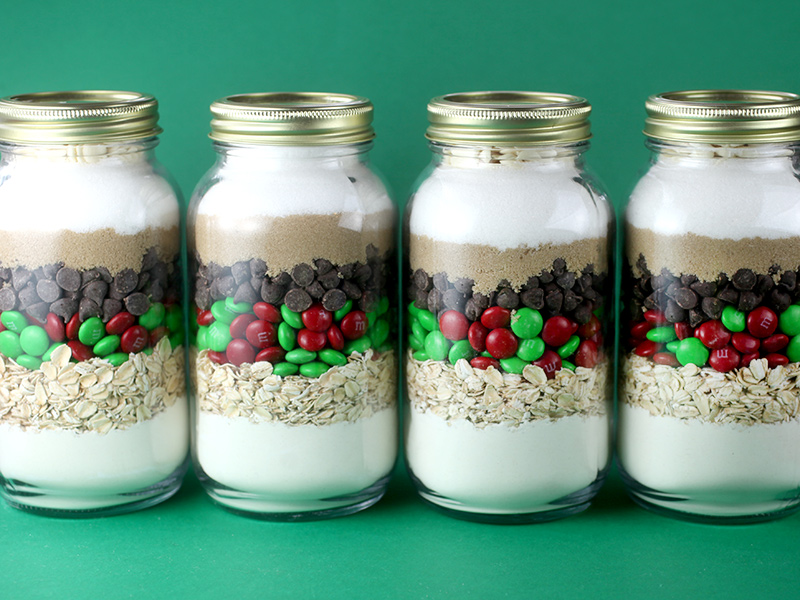 Look how pretty all the ingredients look layered in these glass jars that I found at Hobby Lobby.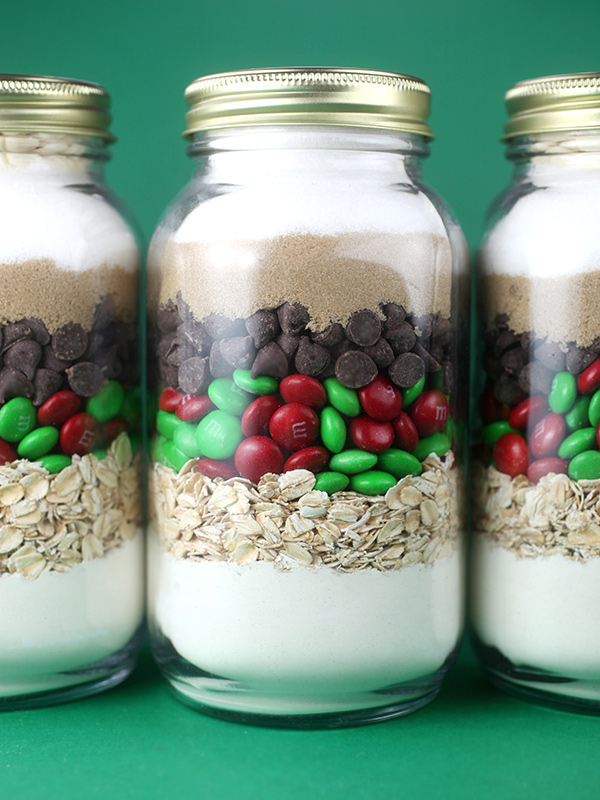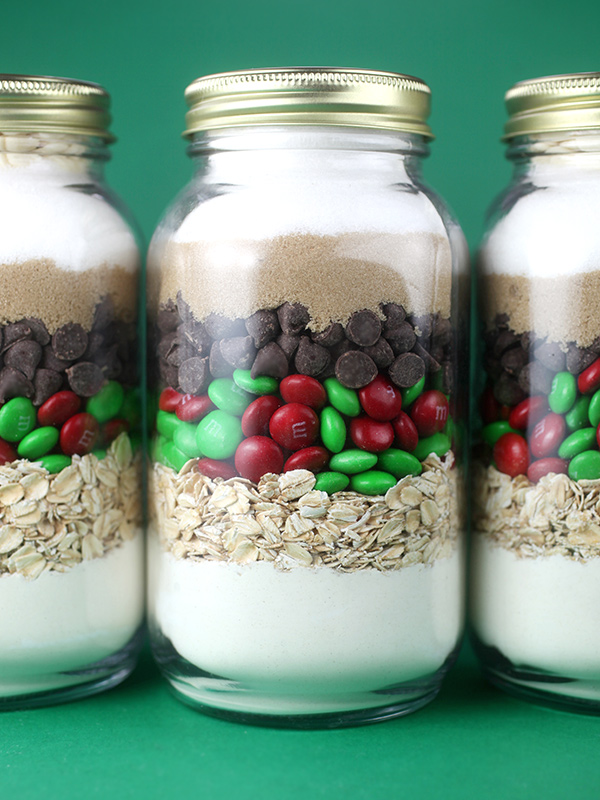 Keep in mind, you could totally give away the jars just like this…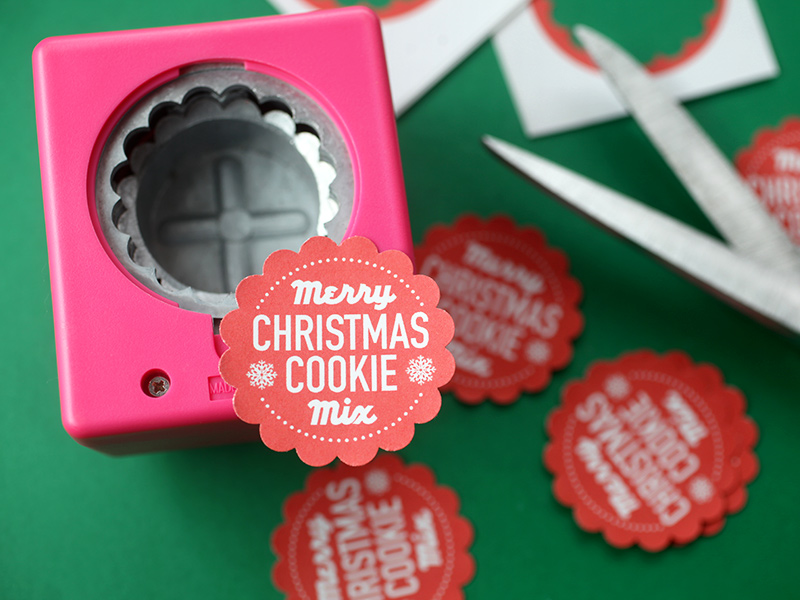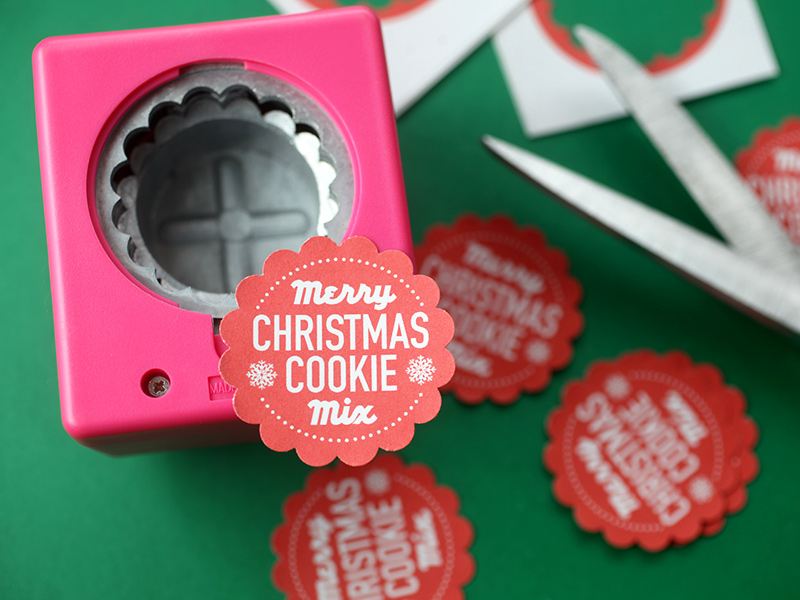 …But I wanted to dress them up a bit for the holiday.
Here are some Merry Christmas Cookie Mix labels that I created and that you can use too if you like. Just download the pdf and print it out on heavier weight paper. Use a 1 7/8 inch paper punch to cut out the shapes so you can attach them to the jar. The pdf also includes quick instructions for the recipient on how to bake them. YAY!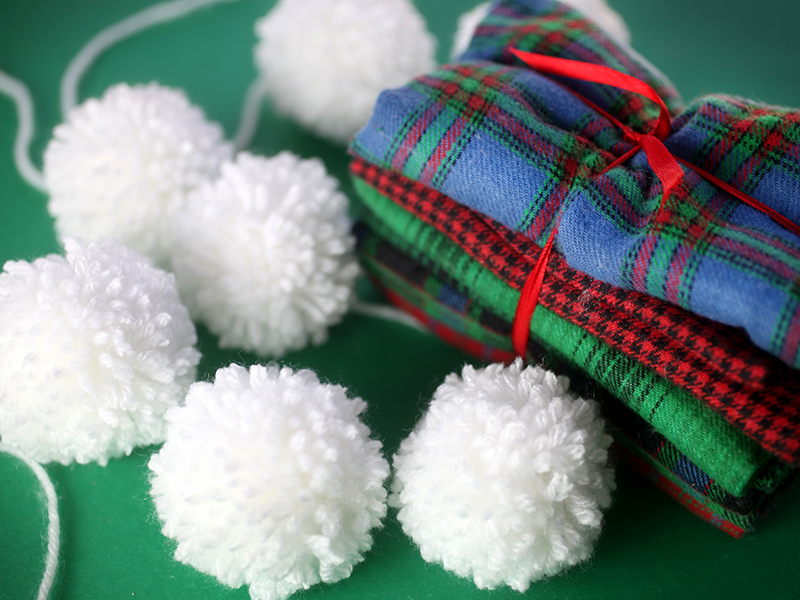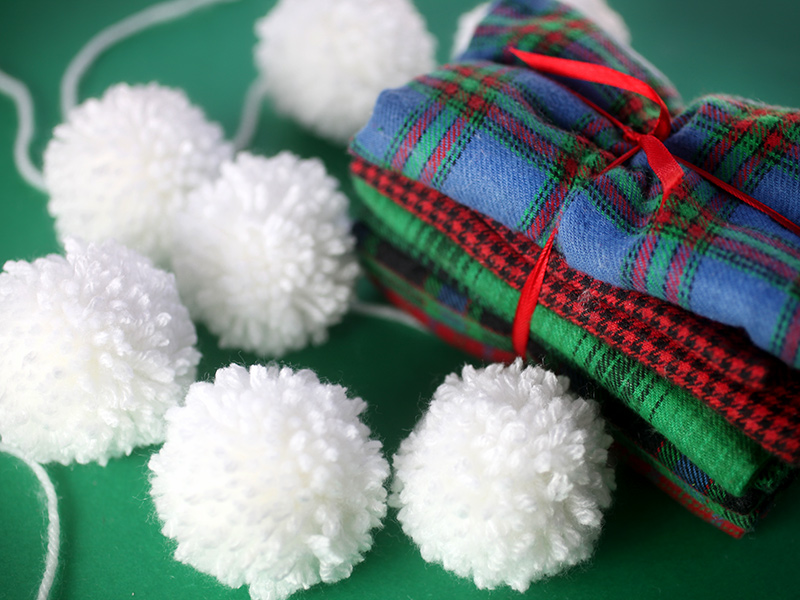 I love these fun fabric bundles I found at Hobby Lobby to wrap around the lids. I also made a bunch of little white pom poms to make them even merrier.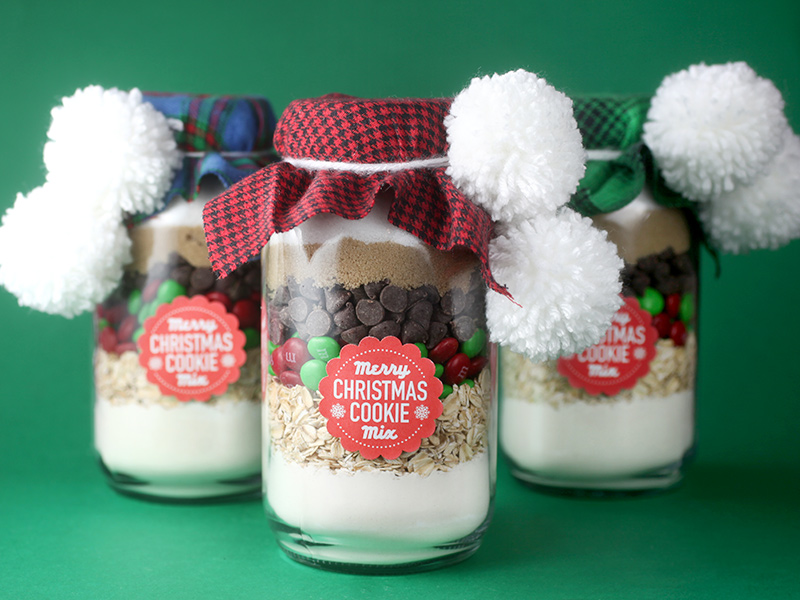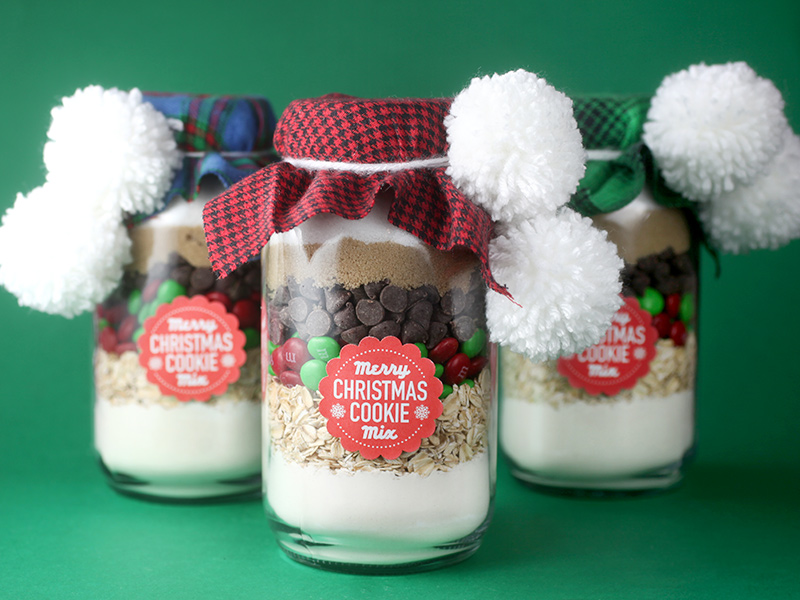 Oh my gosh… so cute.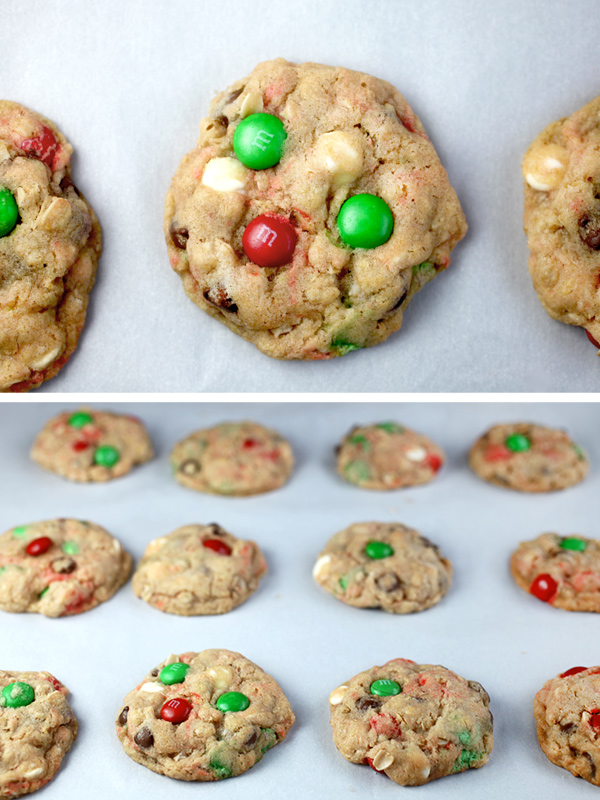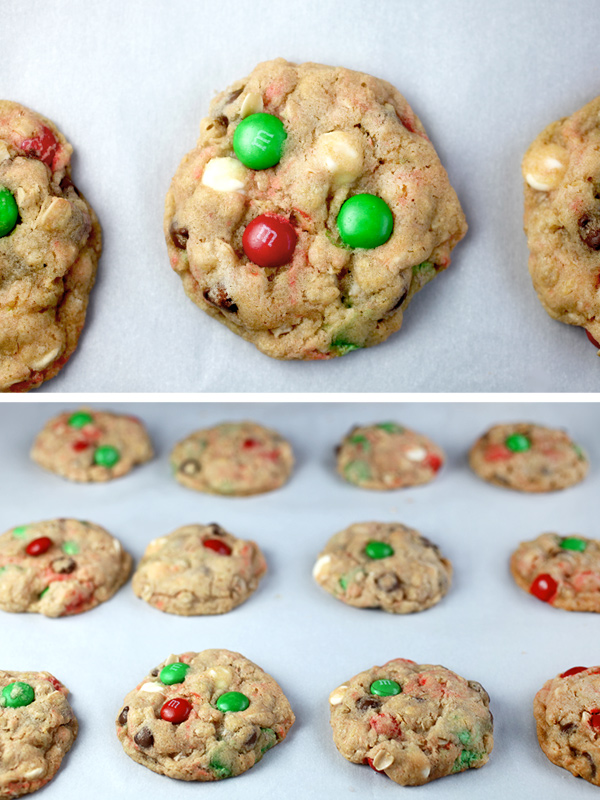 Of course I had to make sure these cookies were as good as I remember, so my nieces who were visiting and I baked up a test batch to enjoy while we played in the kitchen making snowmen cake pops. It was a super fun and festive day.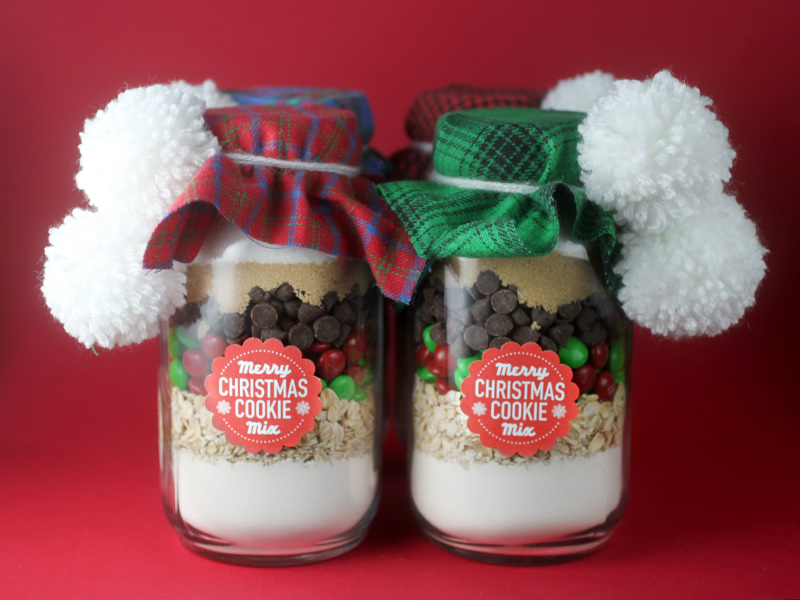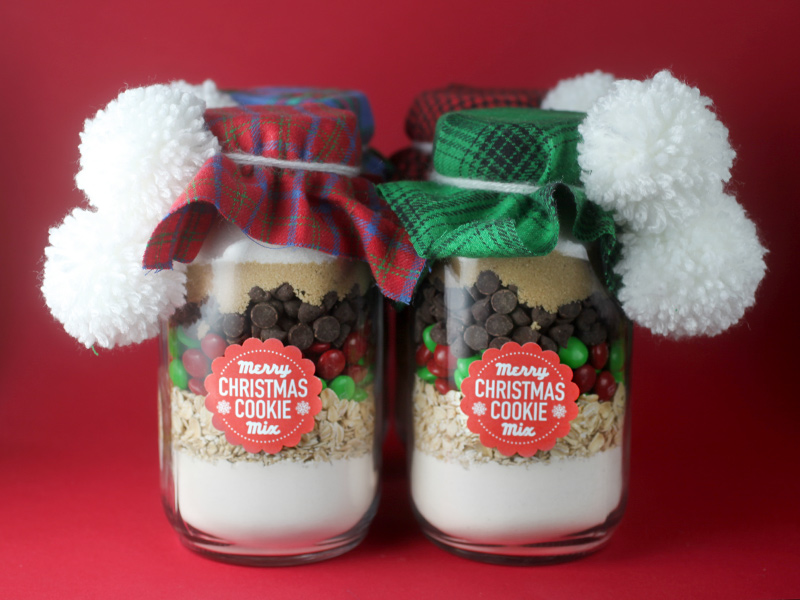 If you want the full instructions on how to make Cookie Mix Jars or simply want to make a batch of these yummy cookies, then check out this Cowgirl Cookies post for the full details and recipe.
Enjoy and have the Happiest Holiday! Hugs!!!