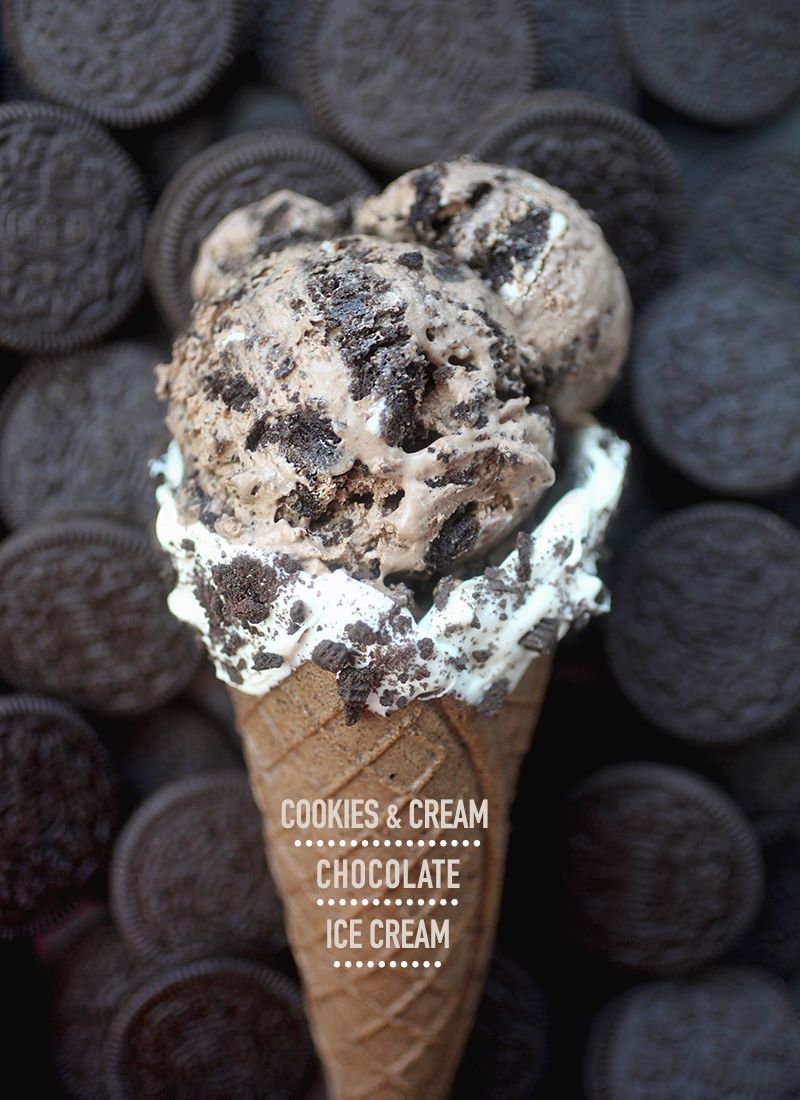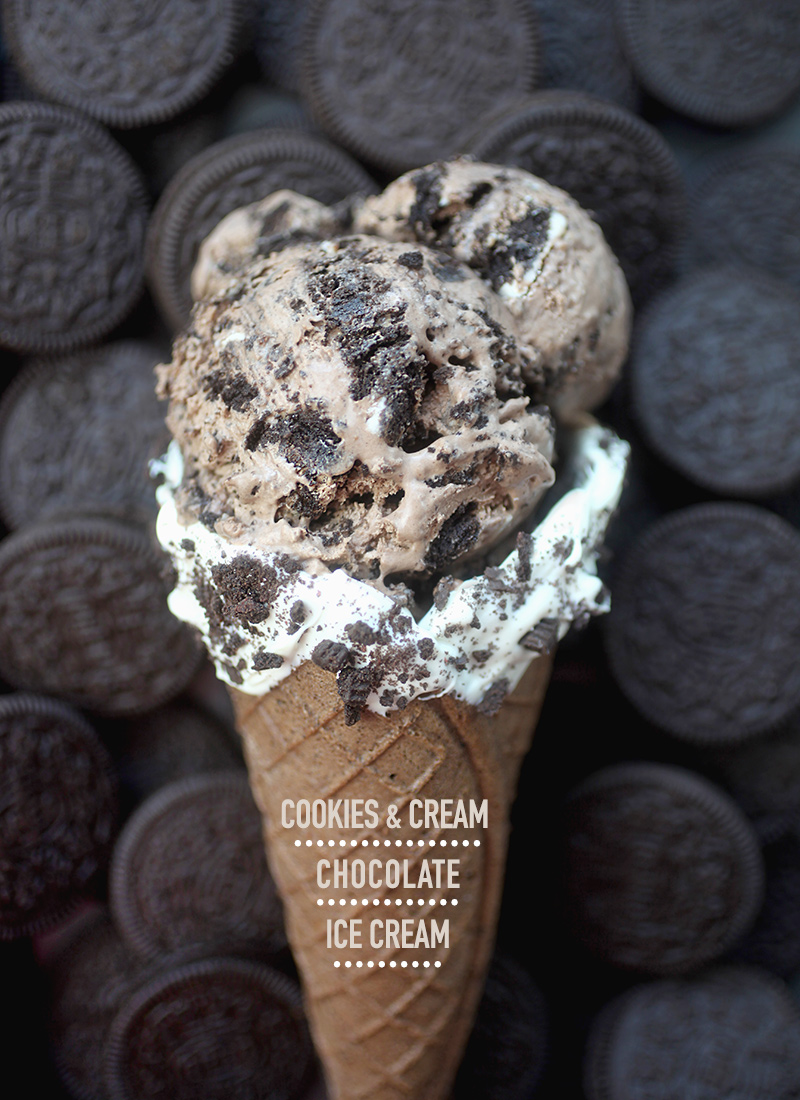 Calling all cookies and cream fans. This chocolate ice cream cone is loaded with broken cookies in the ice cream and sprinkled with cookie crumbs in the cone. It's an Oreo explosion in every bite.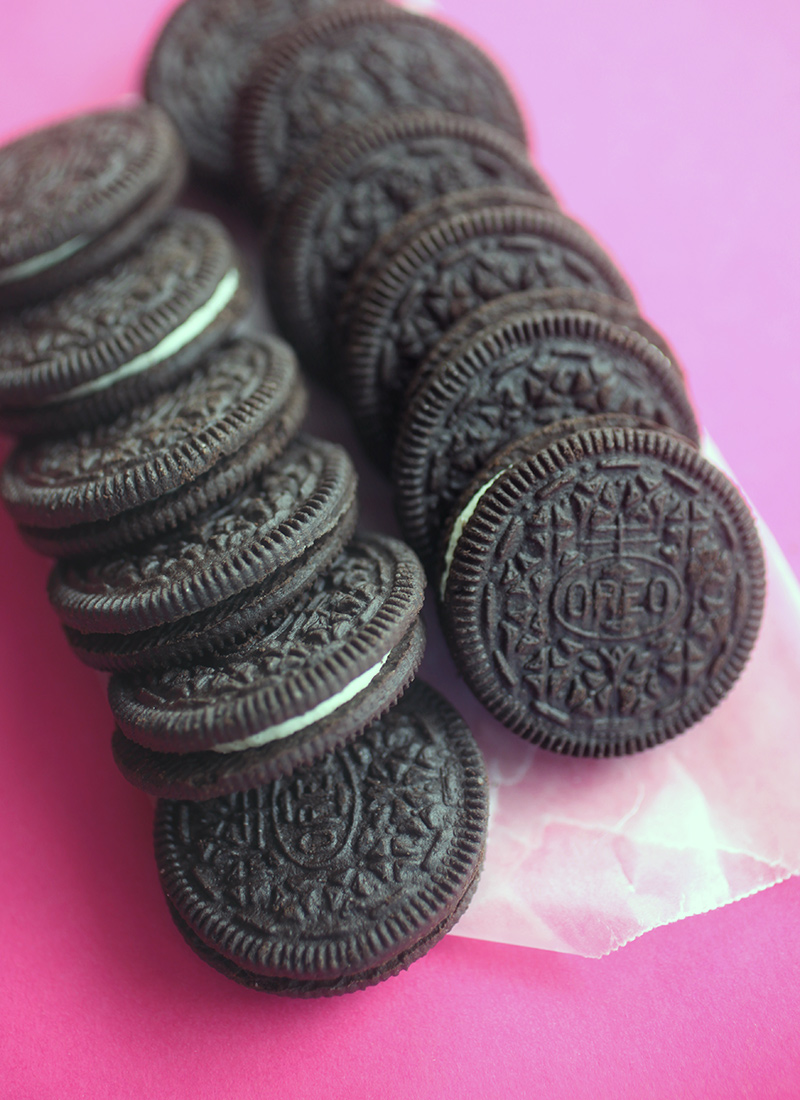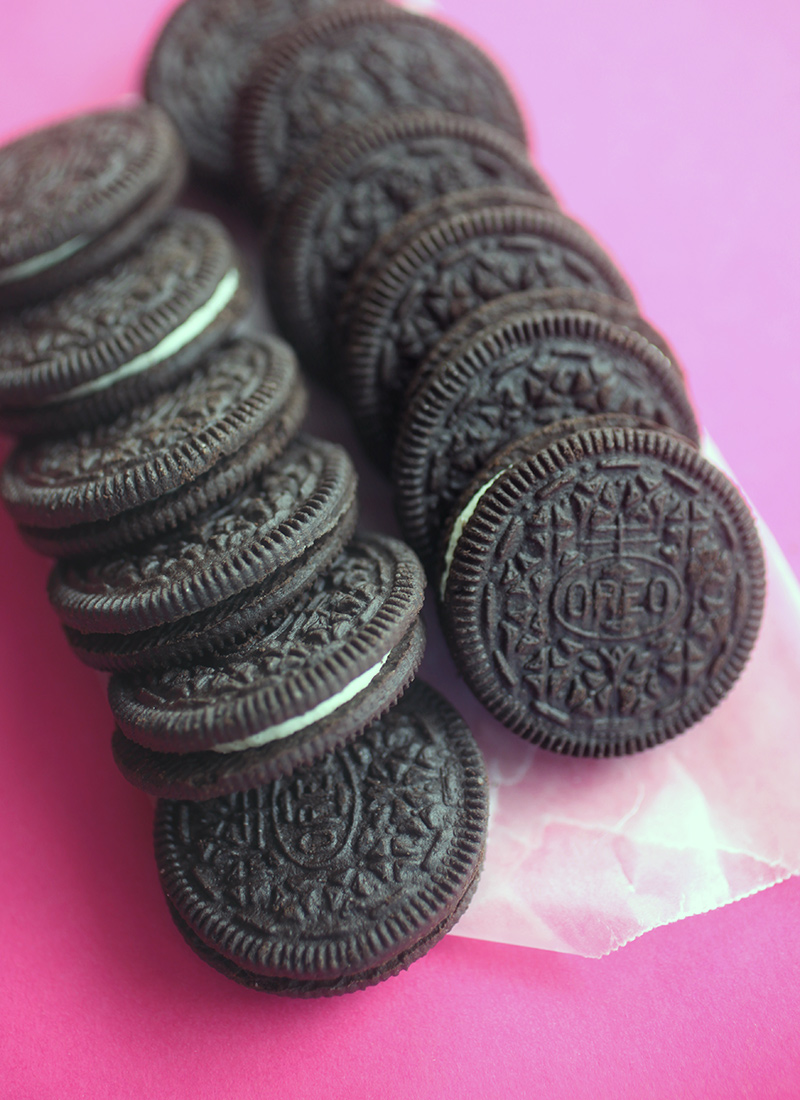 Okay, so you know you'll need some Oreo cookies. You'll also need sweetened condensed milk, heavy whipping cream, cocoa and vanilla. But that's it.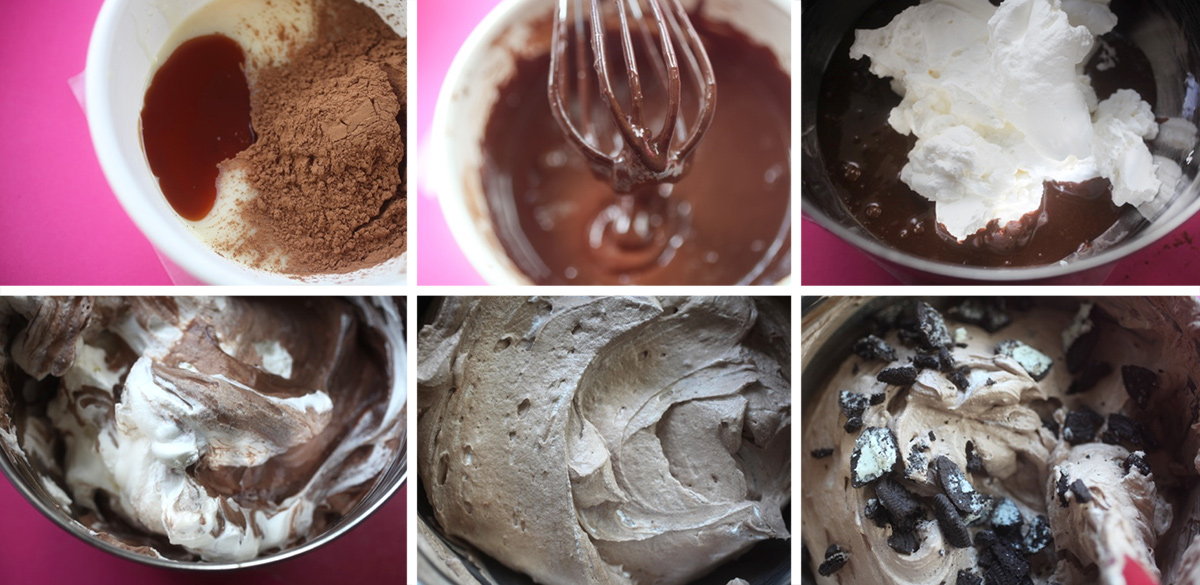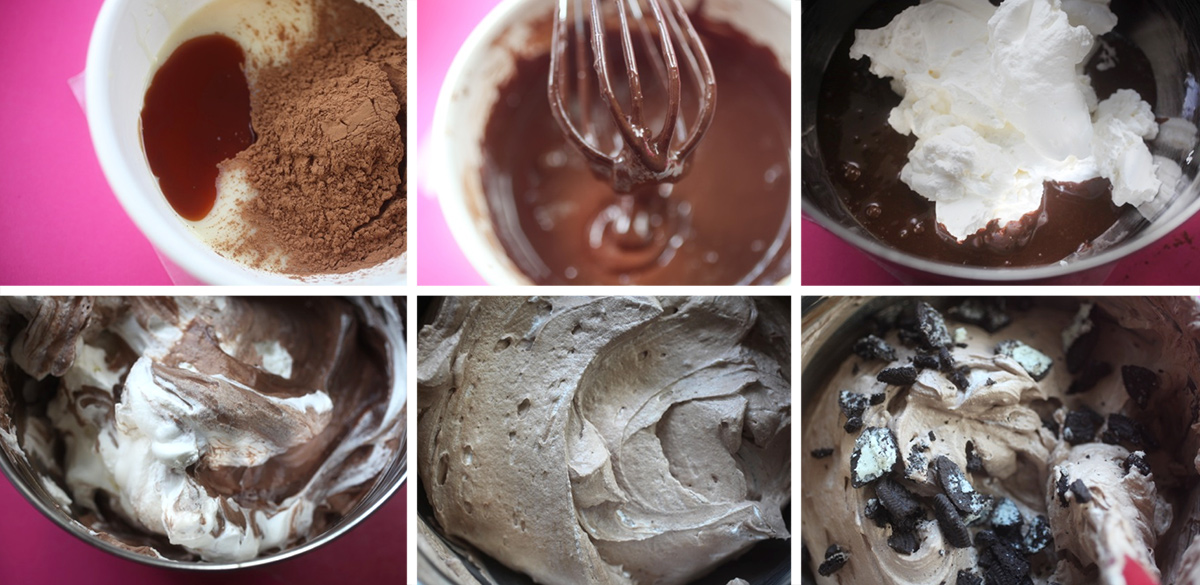 The best part about this recipe is that you don't need to own an ice cream maker. You can whip everything together in just a few minutes and put in the freezer to firm up.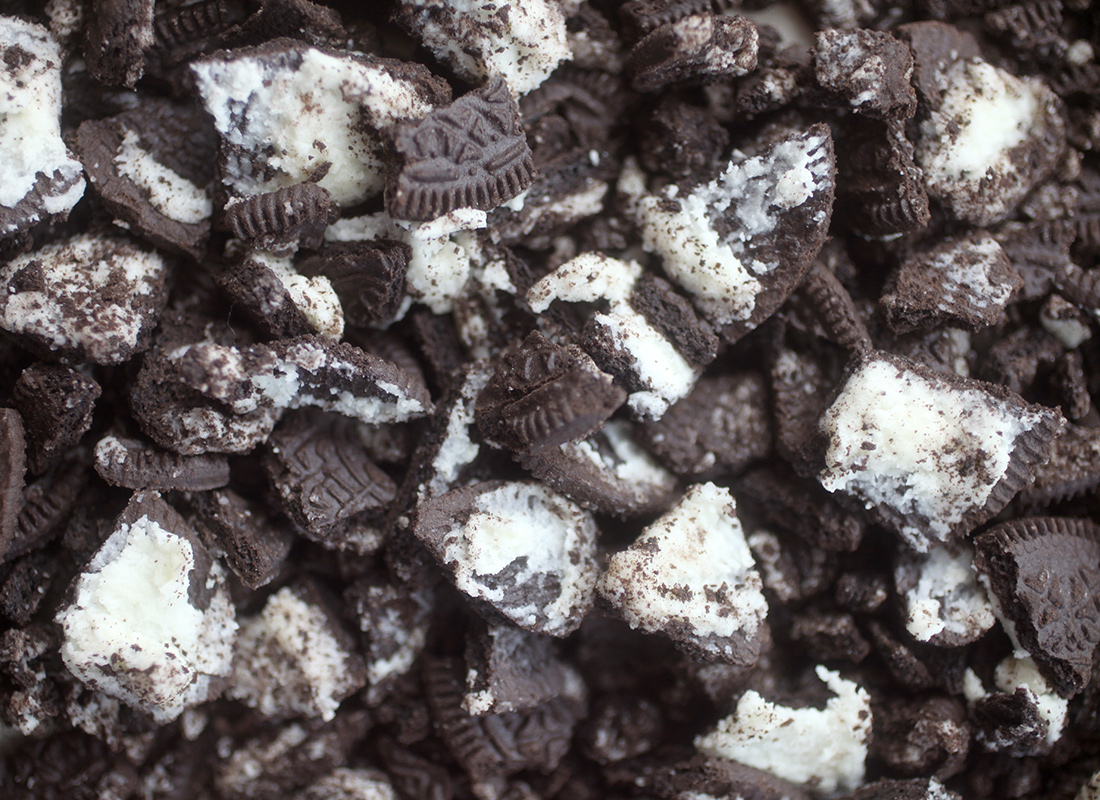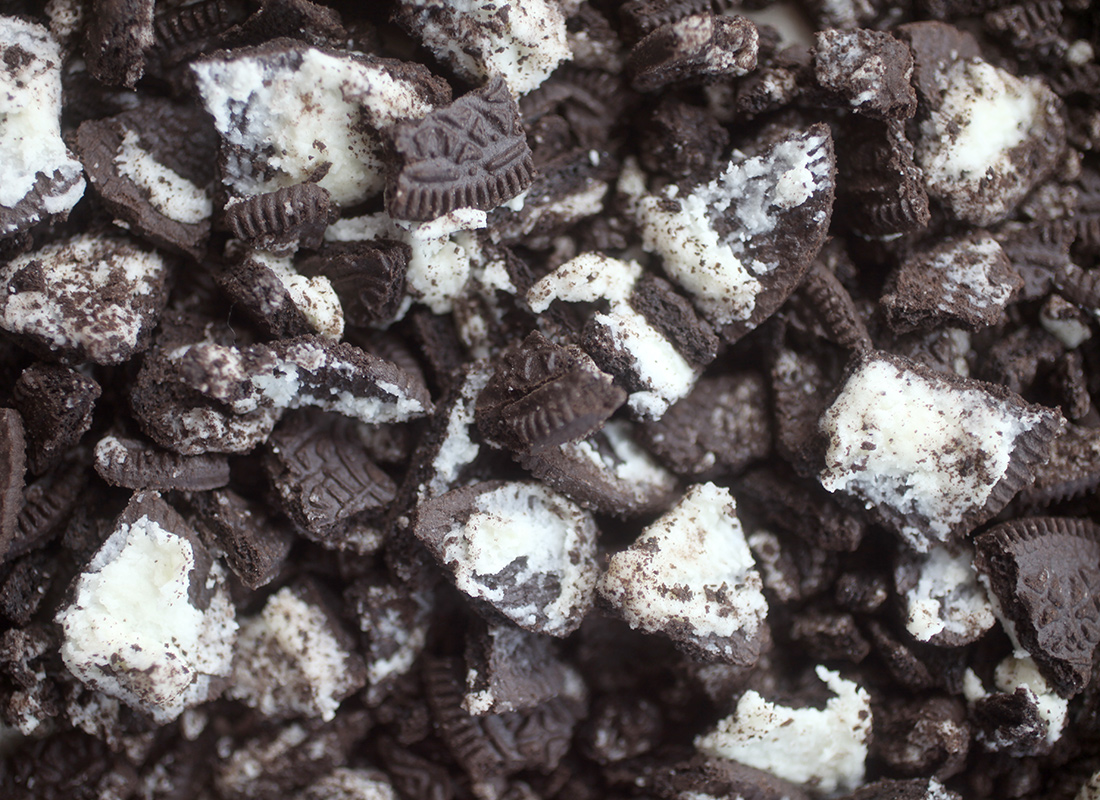 The ice cream base is plain chocolate with crumbled cookies mixed in. But, feel free to switch up your add-ins for different combinations using your fave cookies or candies. Snickers ice cream anyone?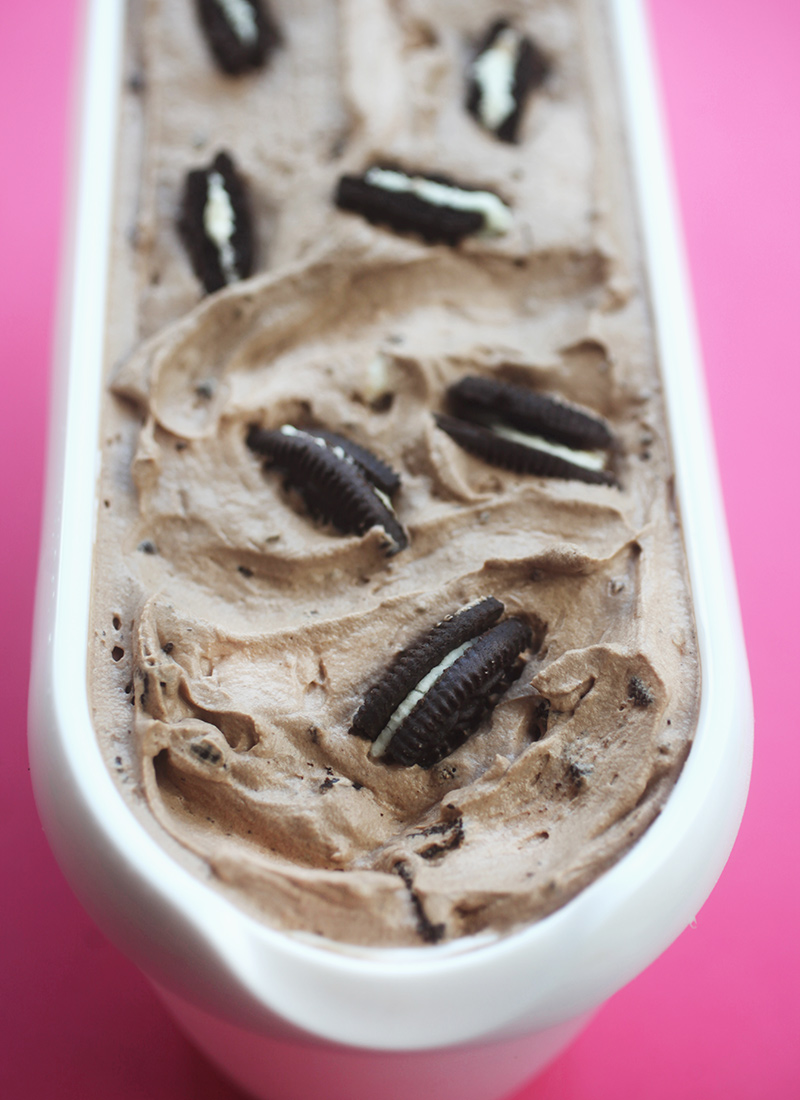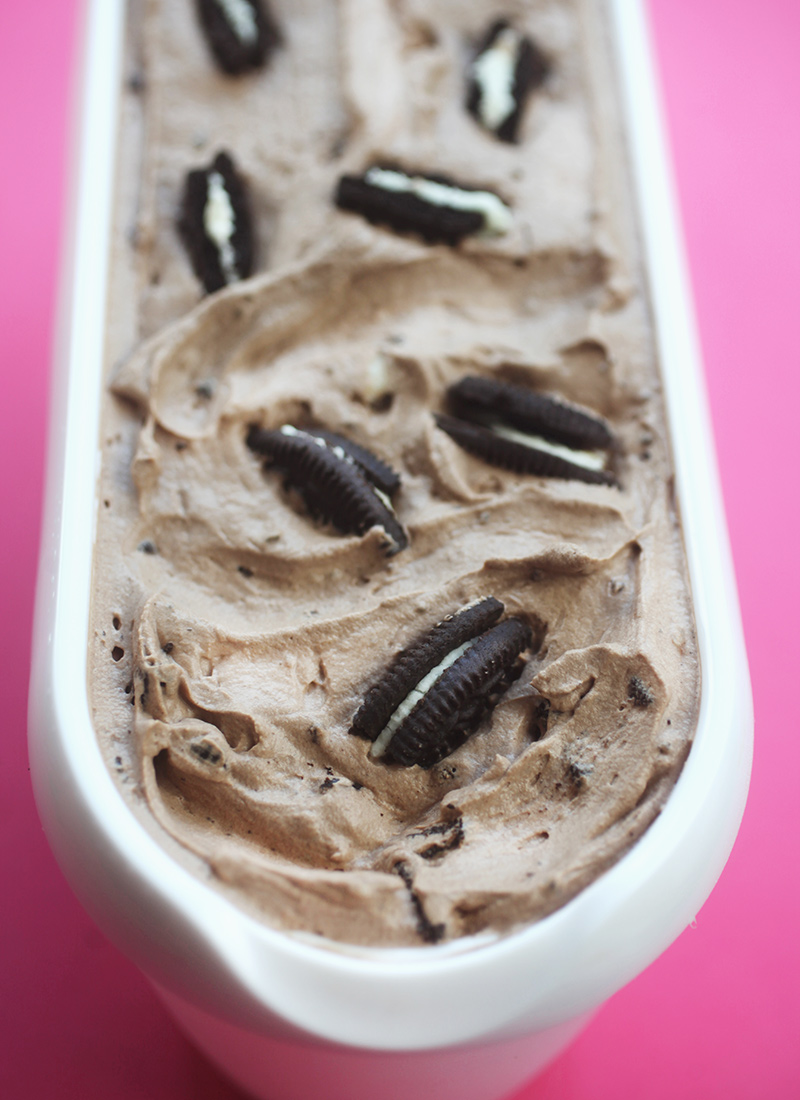 Once everything is mixed up, pour the mixture in a 9 X 5 loaf pan and freeze. Or use a long and narrow container like the one above. I love it. It's great for scooping and I usually keep it stored in the freezer when I'm not using it.
Freeze the ice cream for a few hours and it's ready to enjoy.
If you're up for it, make your own waffle cones while the ice cream is chilling out in the freezer.
You'll need a machine for these though.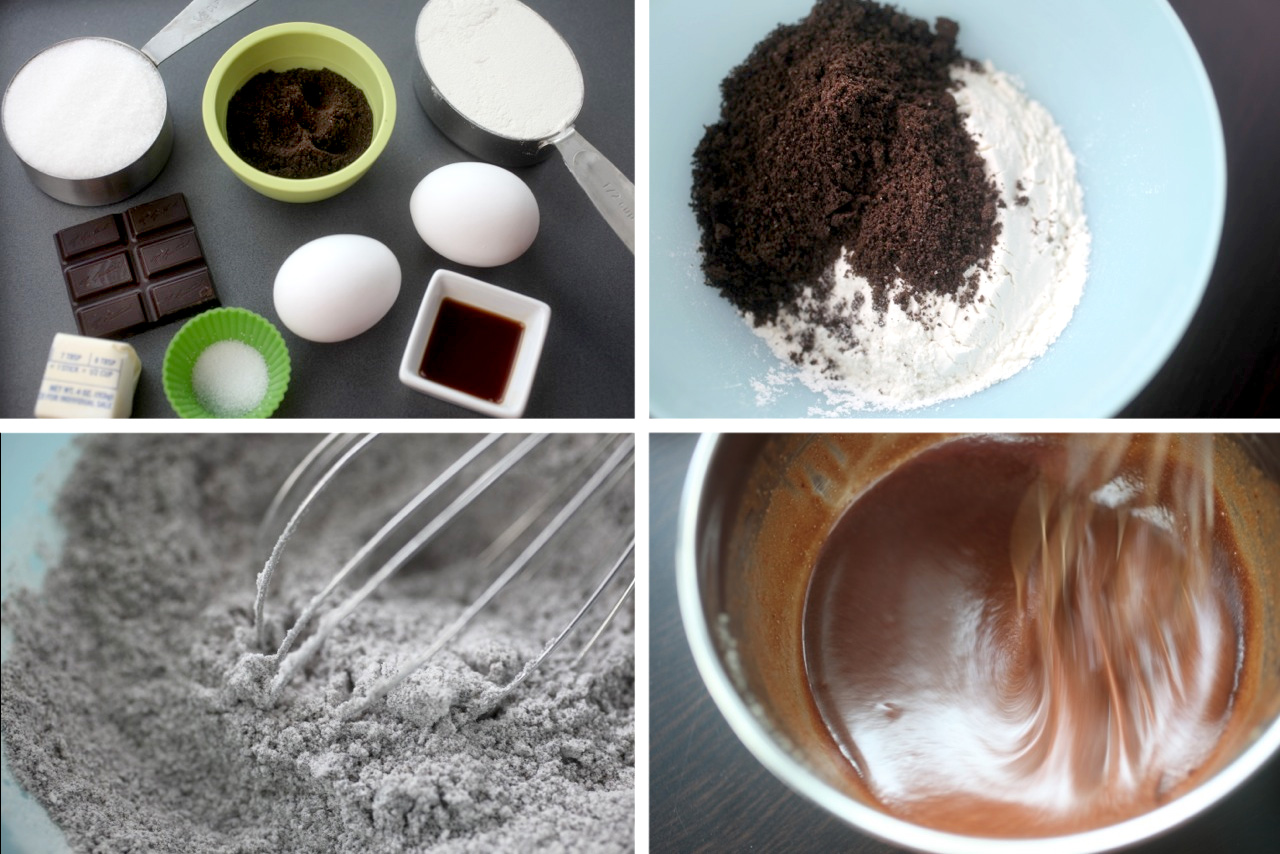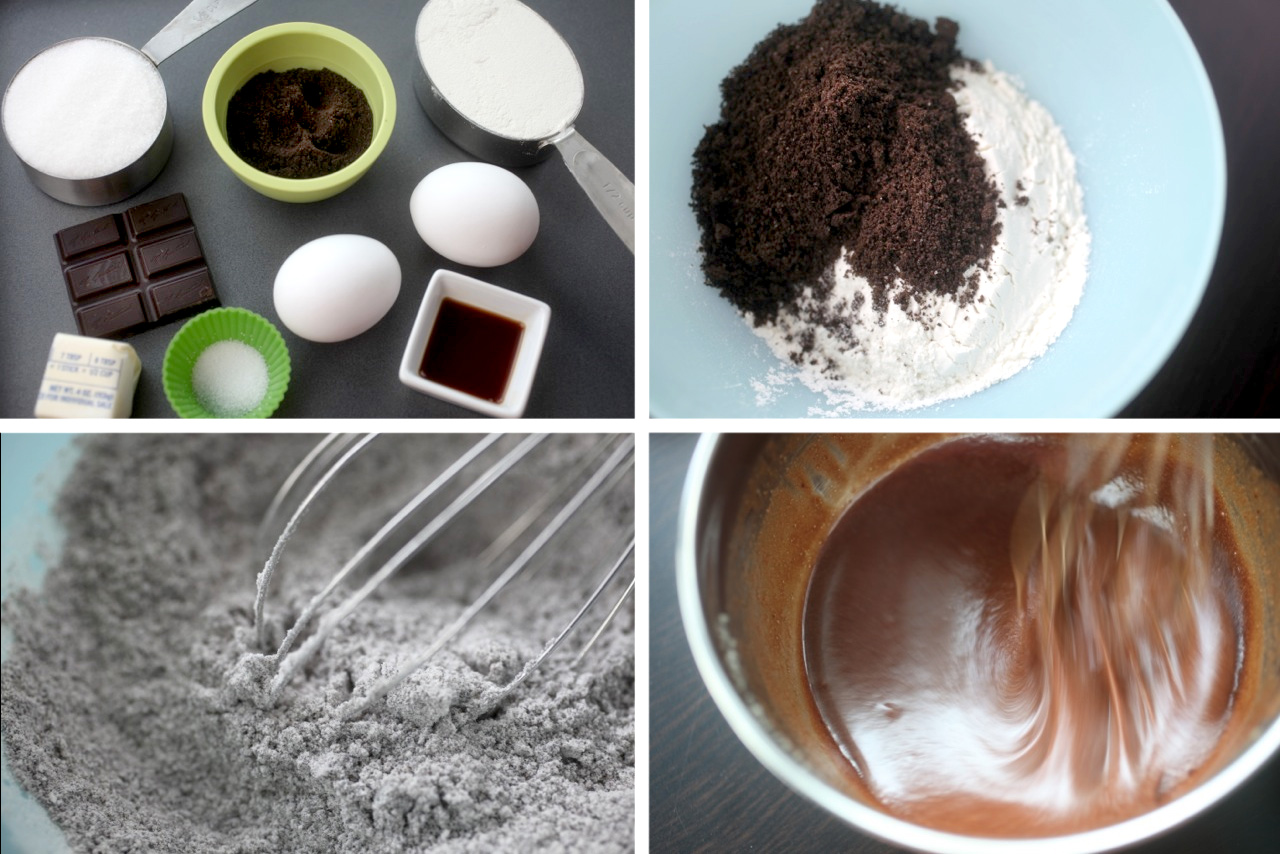 For the waffle cone batter, I mixed in some melted chocolate and some finely crushed cookie crumbs.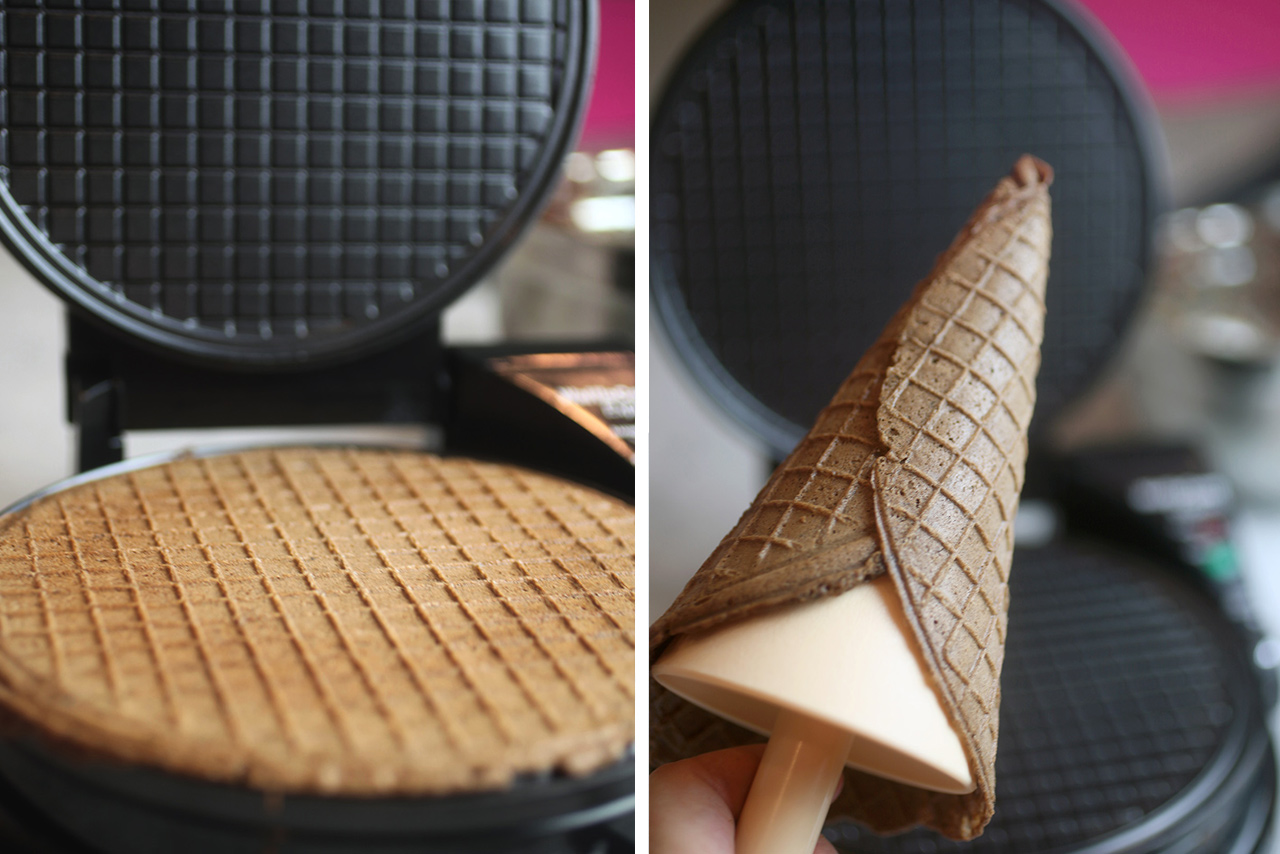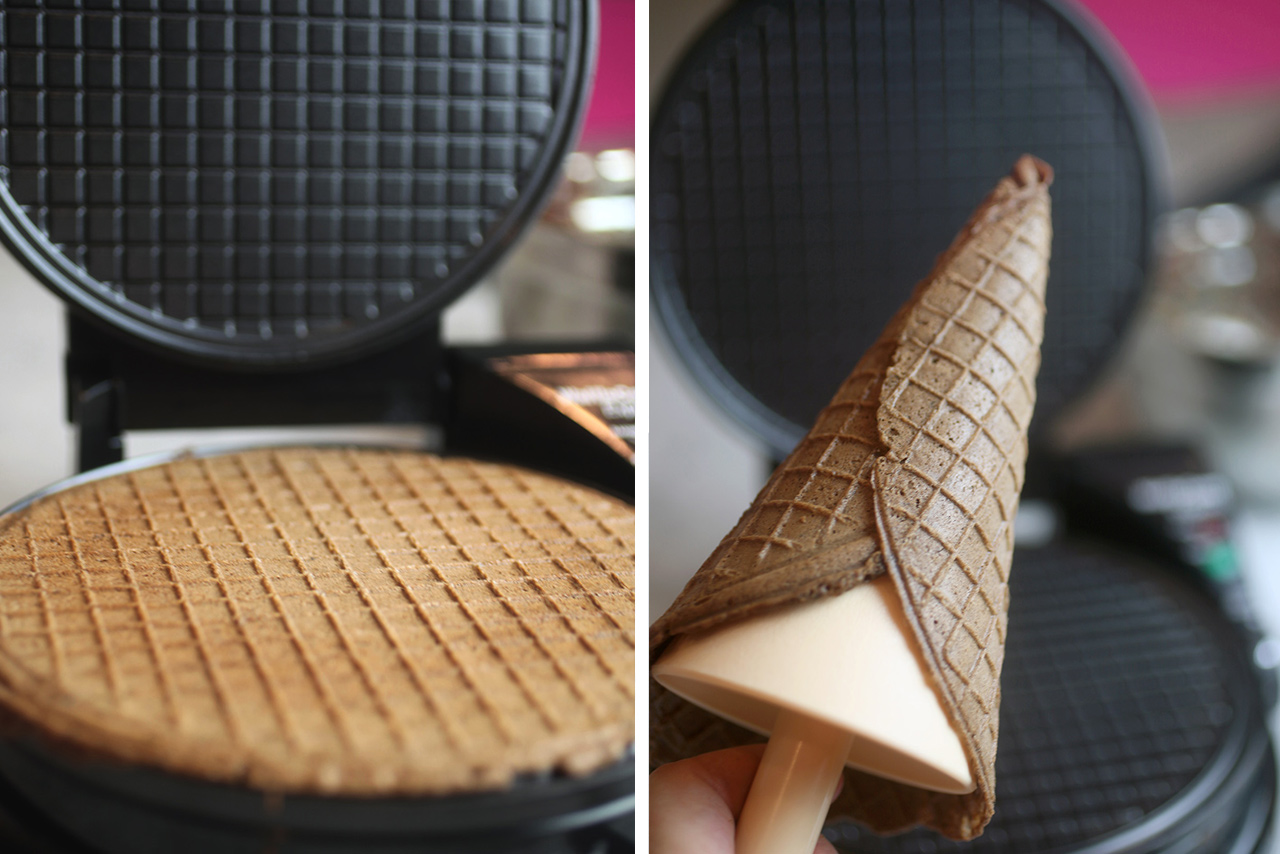 It's just like making a waffle. A super shallow waffle! (Here's the machine I used) But then you get to roll and shape them. The fun part!!! And very satisfying.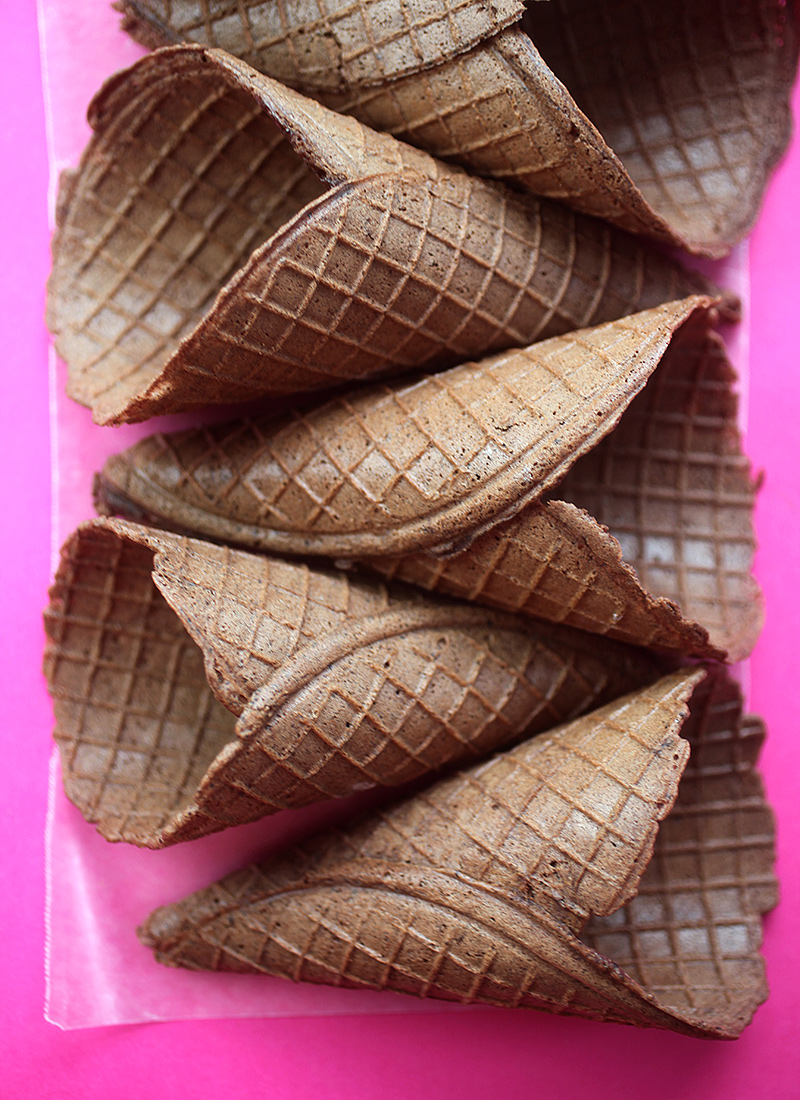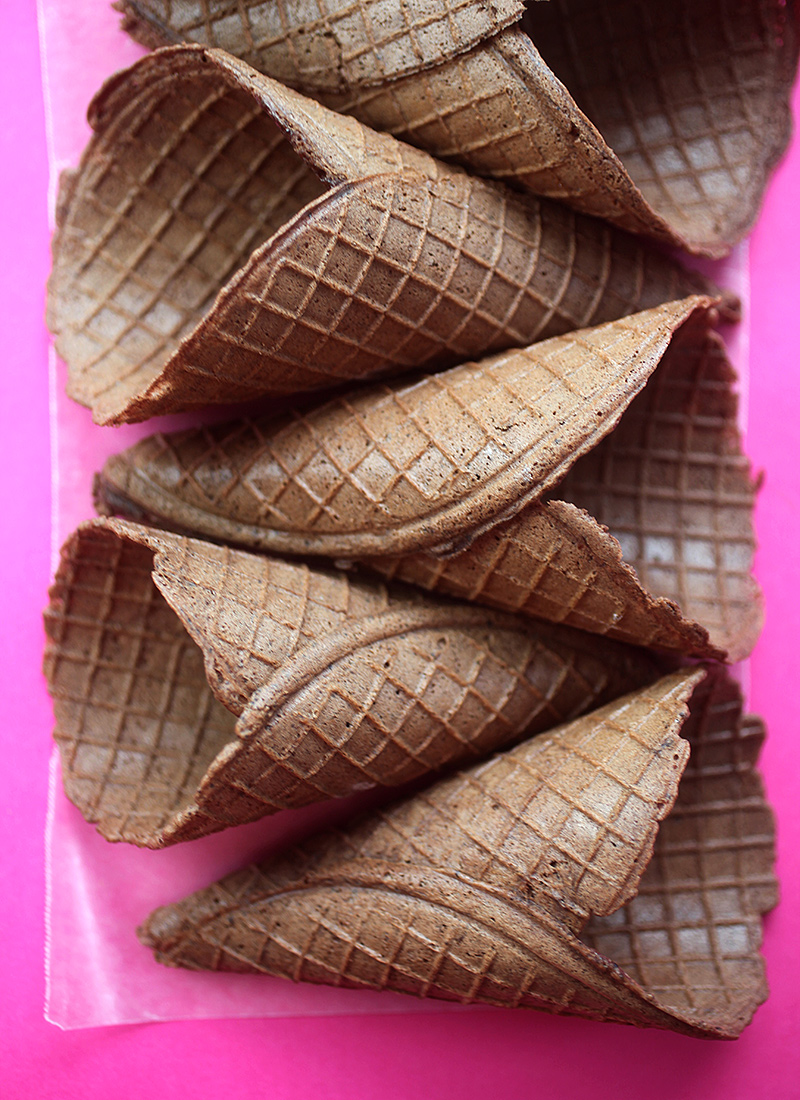 So cool! Simple things make me happy.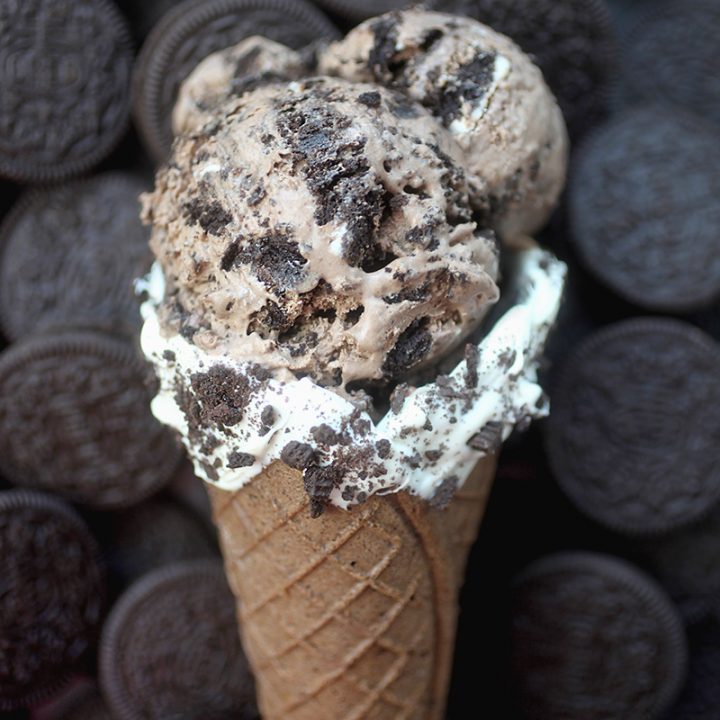 Cookies & Cream Ice Cream Cones
Total Time
5 hours
40 minutes
Ingredients
Cookies & Cream Ice Cream
14 oz. can sweetened condensed milk
1 teaspoon vanilla
1/2 cup unsweetened cocoa powder
2 cups heavy whipping cream
15 Oreo cookies, broken into small pieces
Chocolate Cones
1 oz. unsweetened chocolate
2 Tablespoons butter
2 eggs
1/4 teaspoon salt
1/2 cup sugar
1/2 cup all-purpose flour
1 teaspoon vanilla
3 Tablespoons finely crushed Oreo Cookies
vanilla candy coating, optional
Instructions
For ice cream: Place metal mixing bowl and whisk attachment in freezer for about 30 minutes to get really cold.
Meanwhile, in another bowl, whisk together sweetened condensed milk, vanilla and cocoa until combined and smooth.
Remove bowl from freezer and whip heavy cream on medium-high for about 2-3 minutes or until stiff peaks form.
Fold whipped cream gently into chocolate mixture until incorporated. Fold in cookie pieces reserving some of the pieces to place on top. Pour ice cream mixture in loaf pan or container. Freeze for 5-6 hours.
For cones: Melt chocolate and butter in a small bowl in microwave for about 20 seconds. Stir to combine and set aside to cool. In a separate bowl, stir eggs and salt together until combined. Add sugar and whisk for about a minute. Whisk in the chocolate mixture and add vanilla. Then slowly stir in the flour and fine cookie crumbs until combined and any lumps are gone.
Bake about 3 tablespoons or 1/4 cup of batter in waffle cone maker at a time following your machine's instructions.
Note: you can dip cooled cones in melted vanilla candy coating and sprinkle with more cookie crumbs if desired. Place on wax paper until set. Makes 6 cones.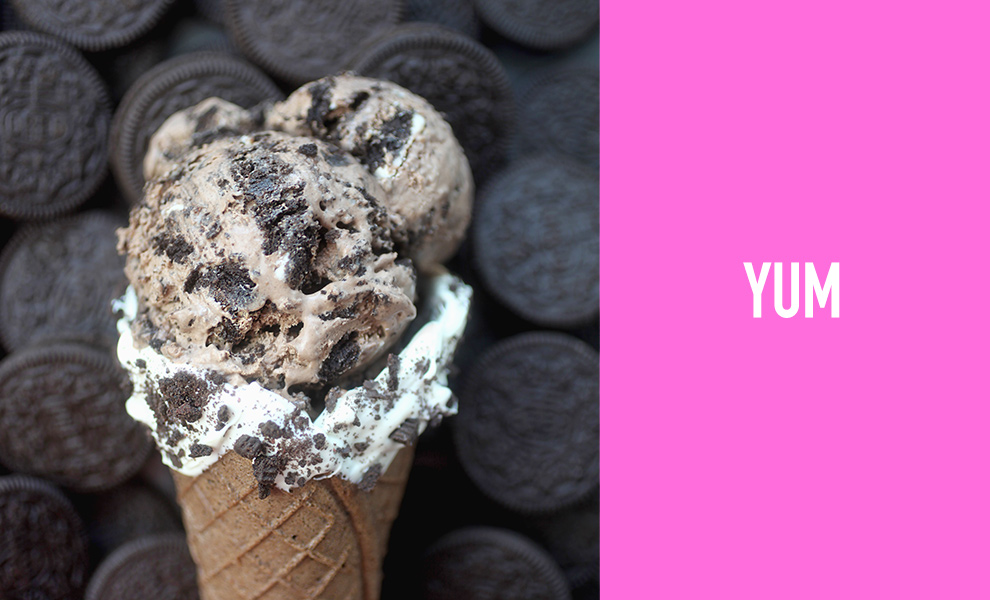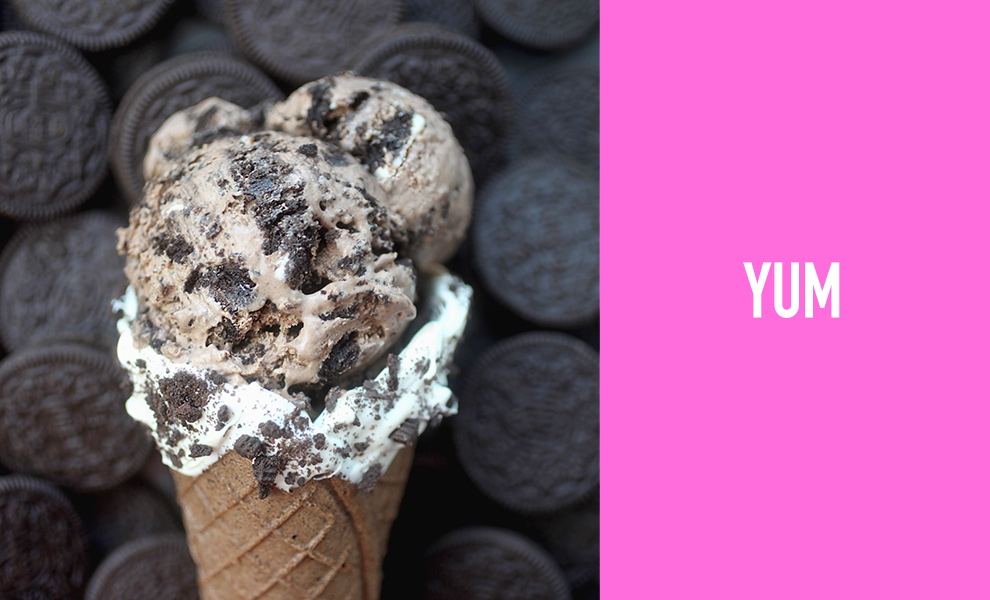 Enjoy!!!