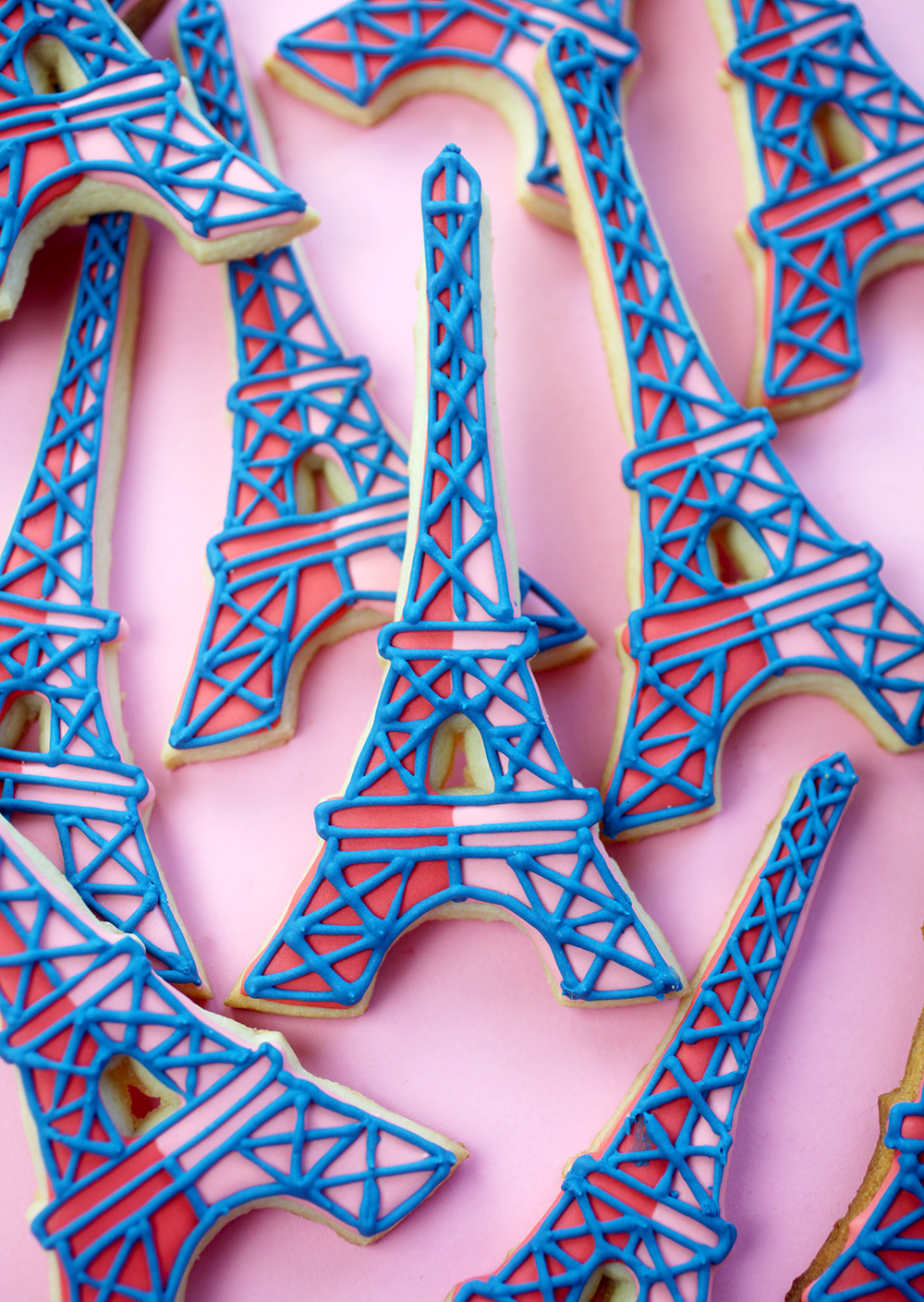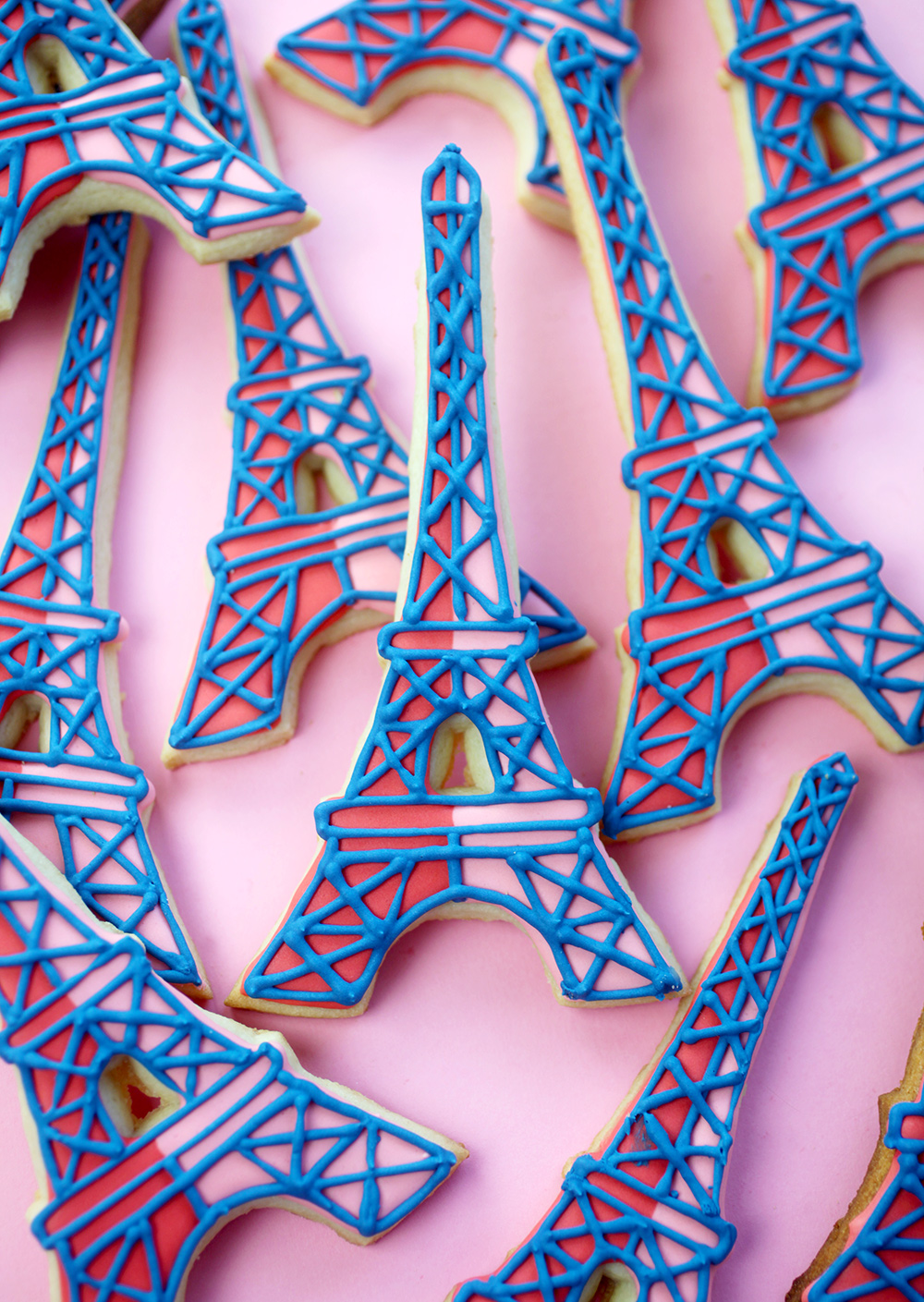 I traveled to Paris a couple of weeks ago for the first time (it was magnifique) and before I left, I made these sweet Eiffel Tower Cookies out of excitement for the trip.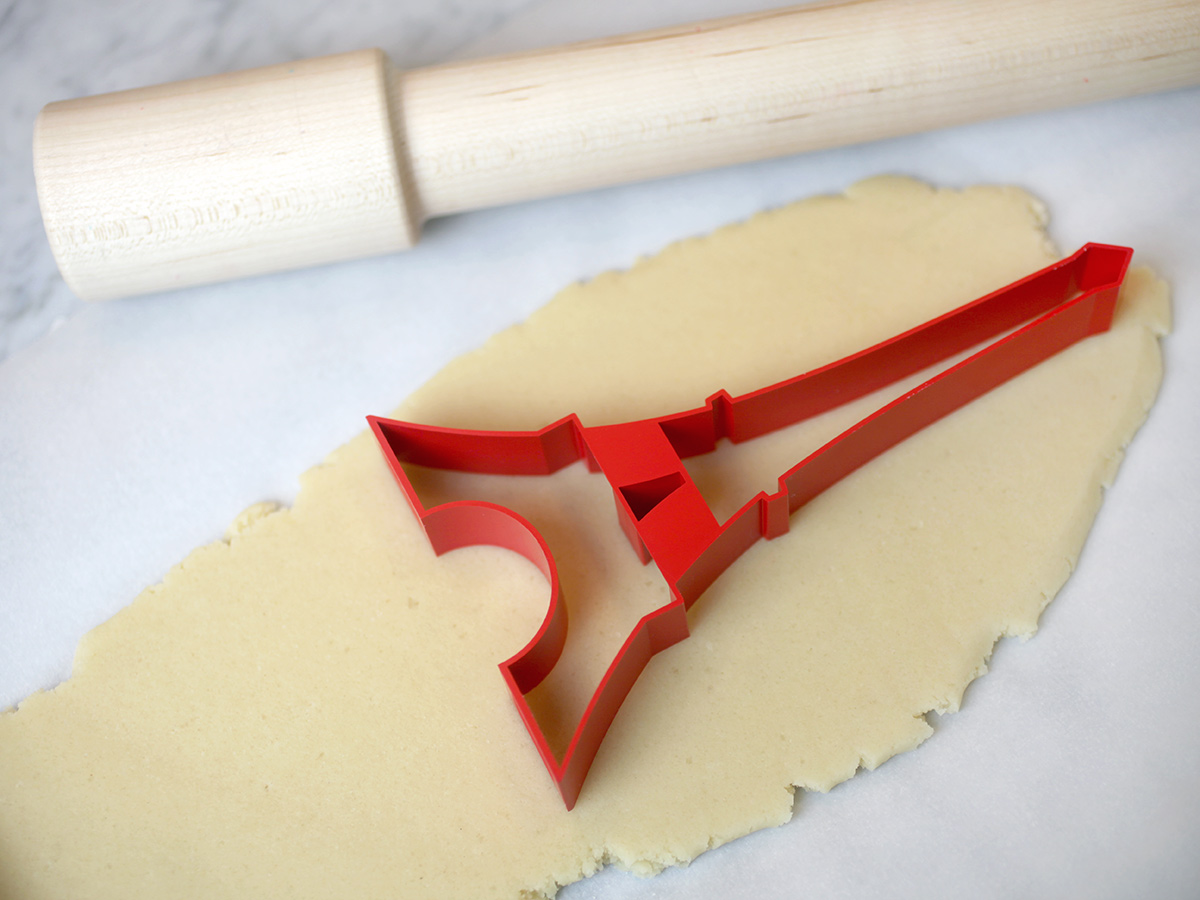 But also because I've had this cookie cutter for like at least eight years and never used it before. A trip to Paris seemed like the right reason.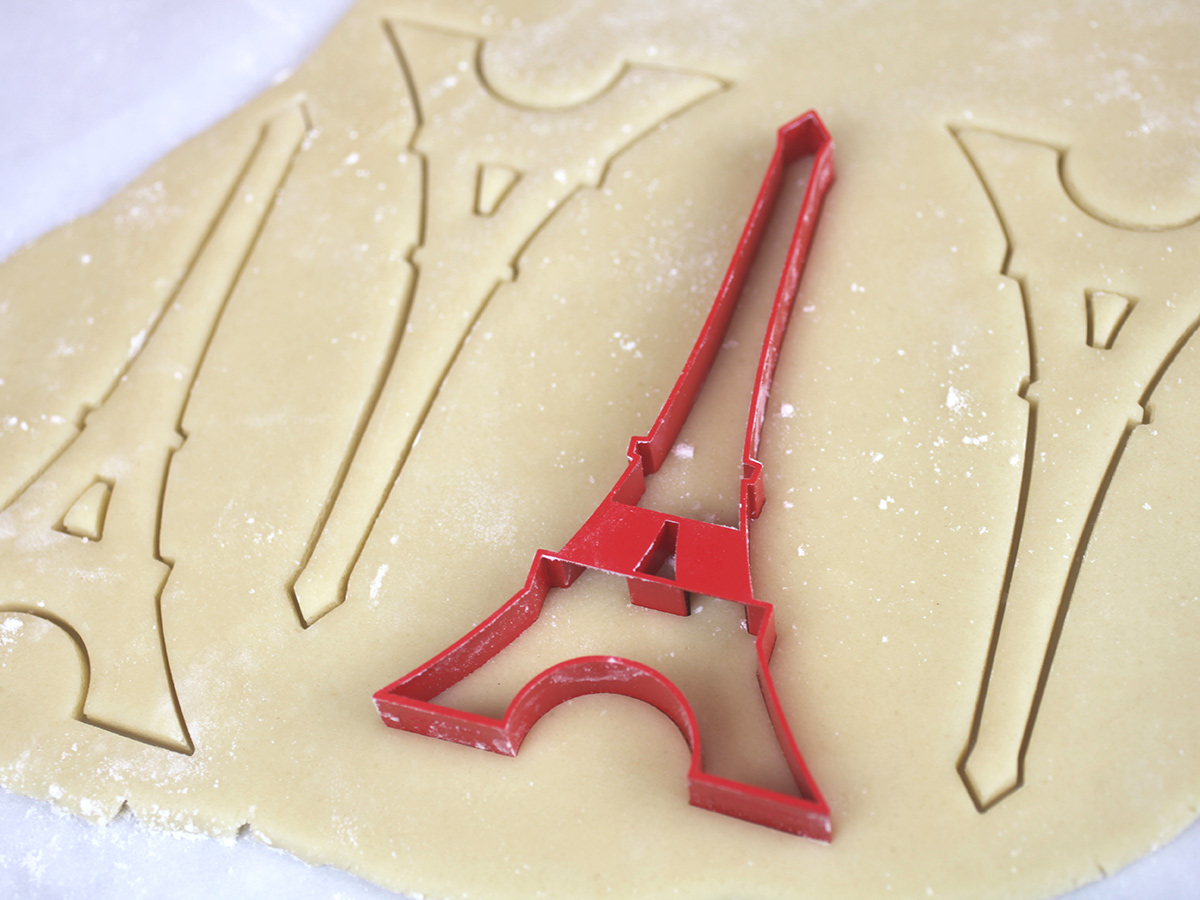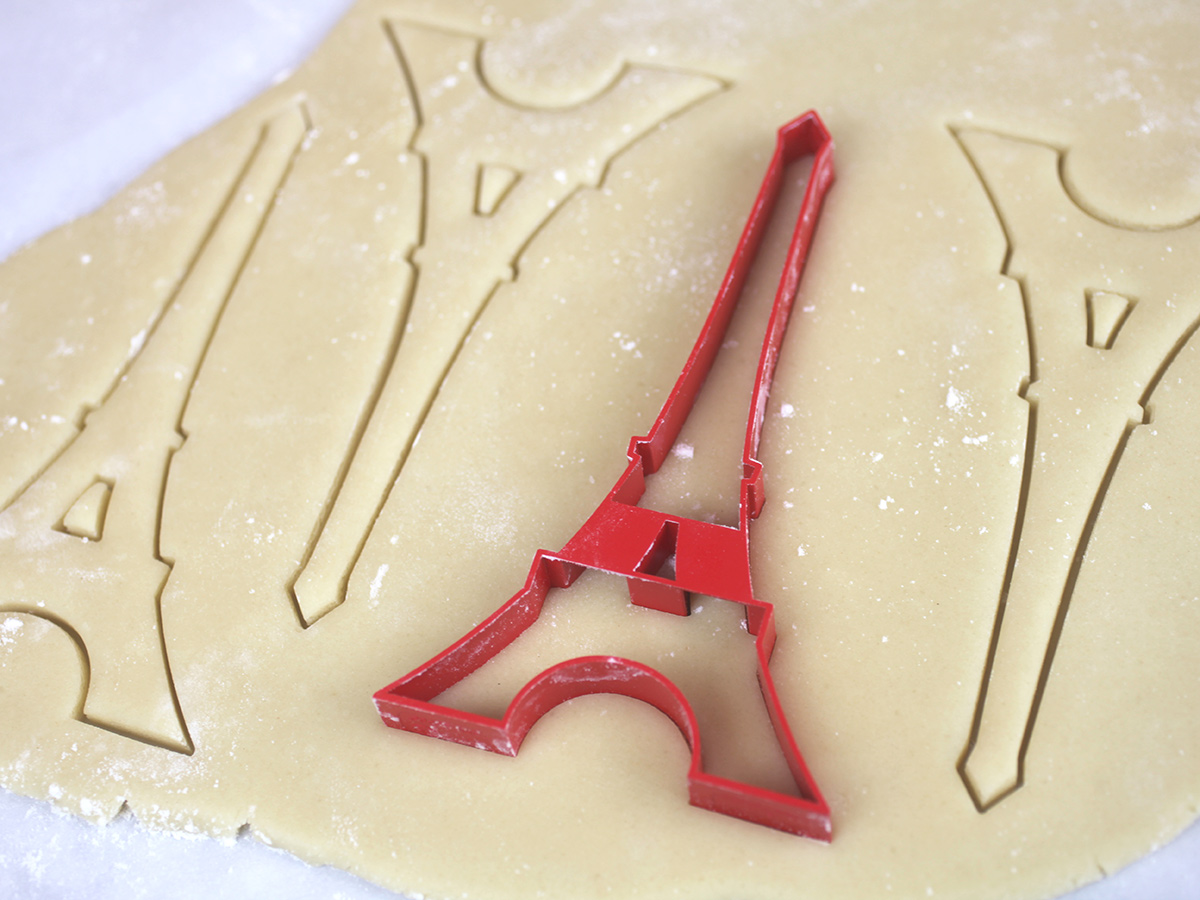 Here's the sugar cookie and royal icing recipe I love and used for these.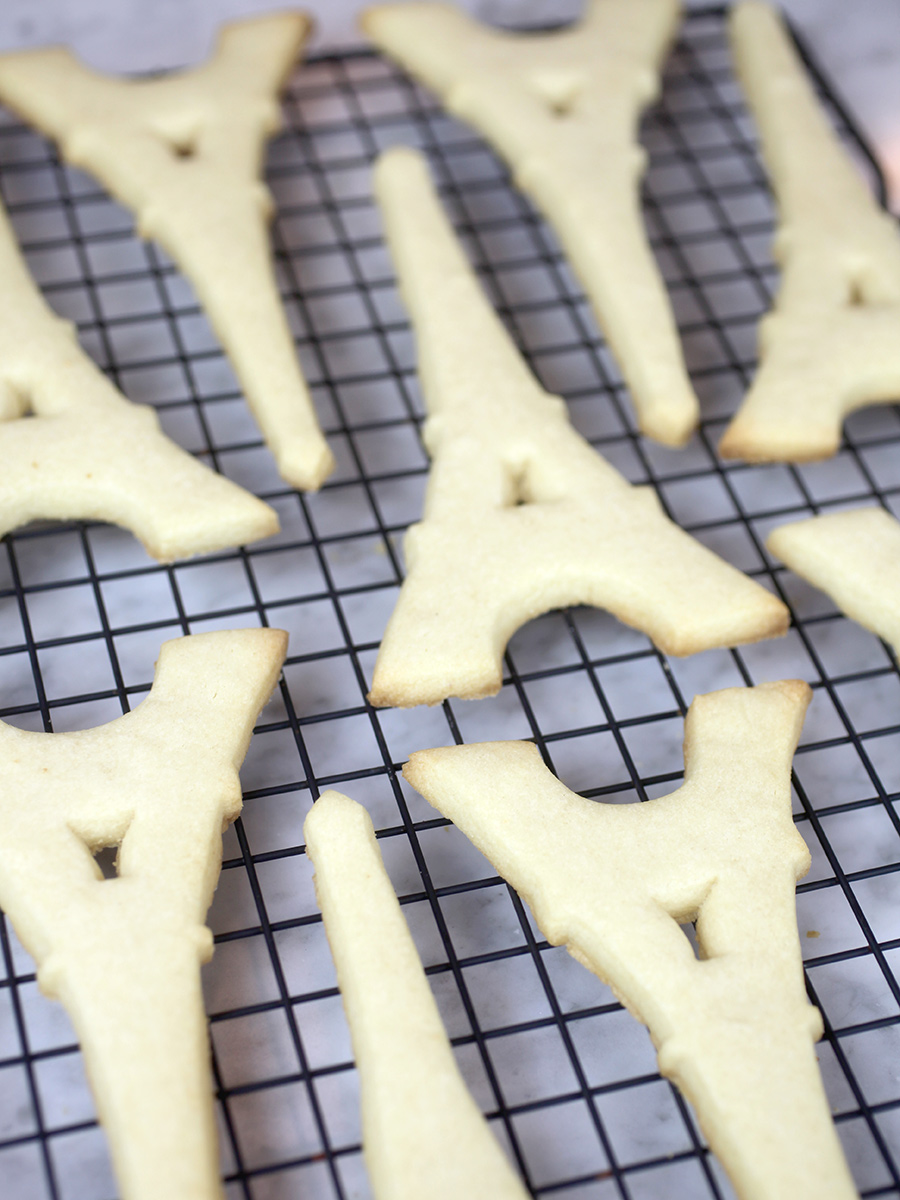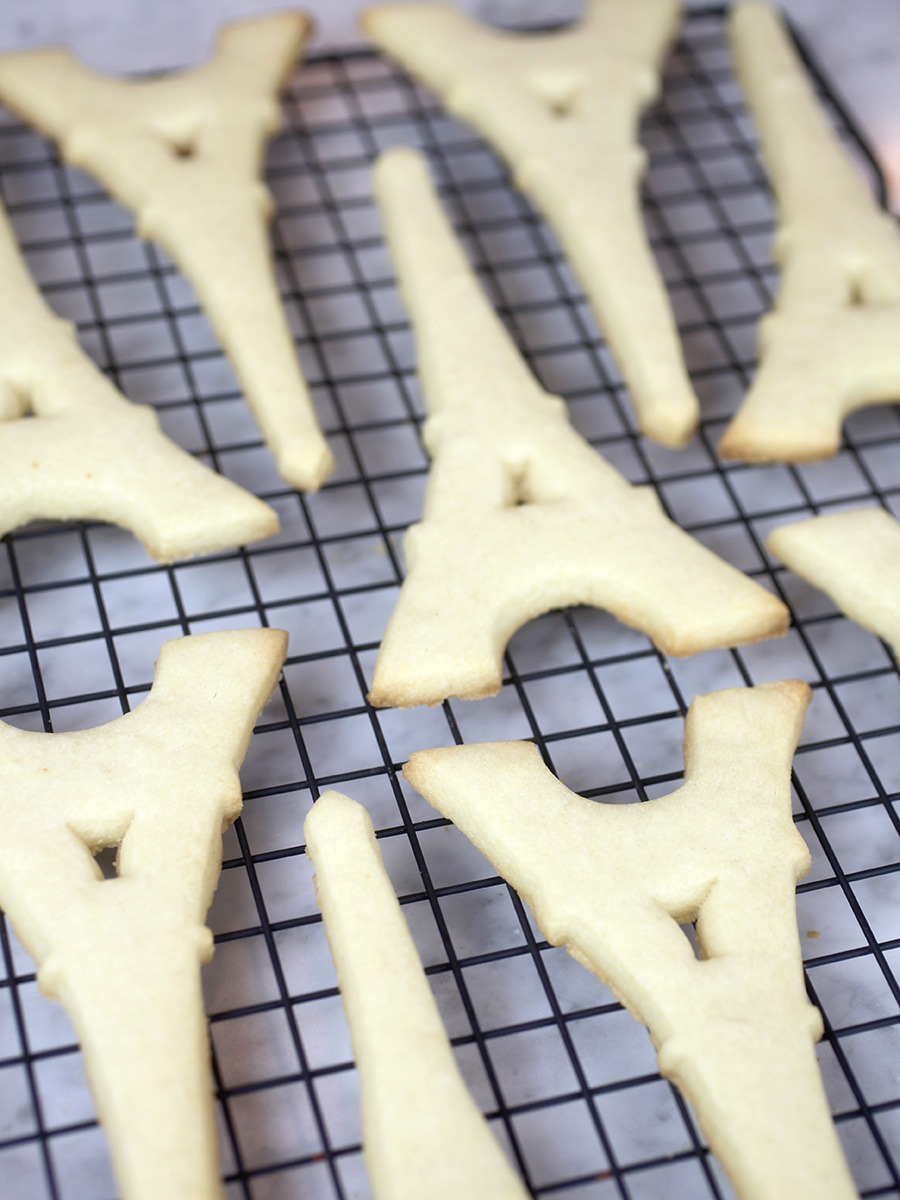 I like that the center of the tower was cut out as opposed to be a solid shaped cookie.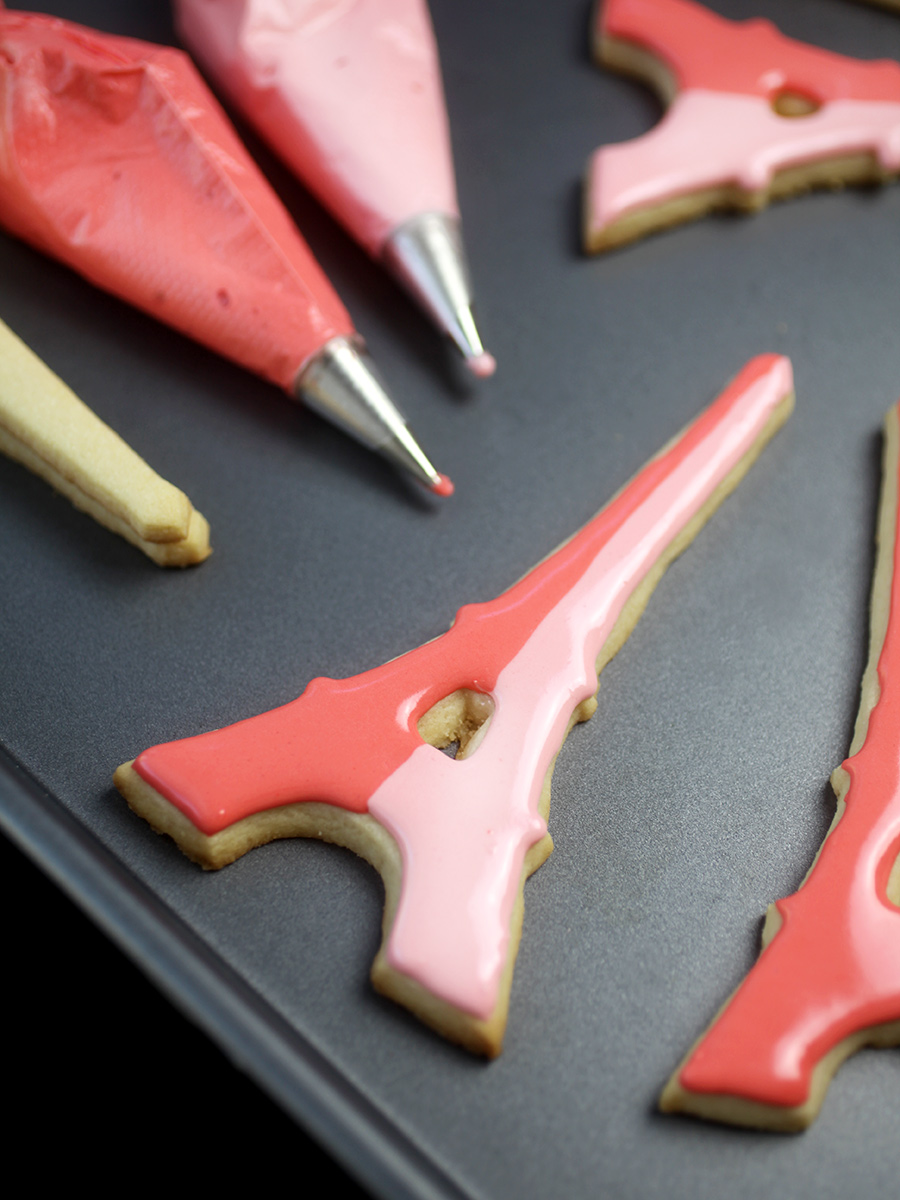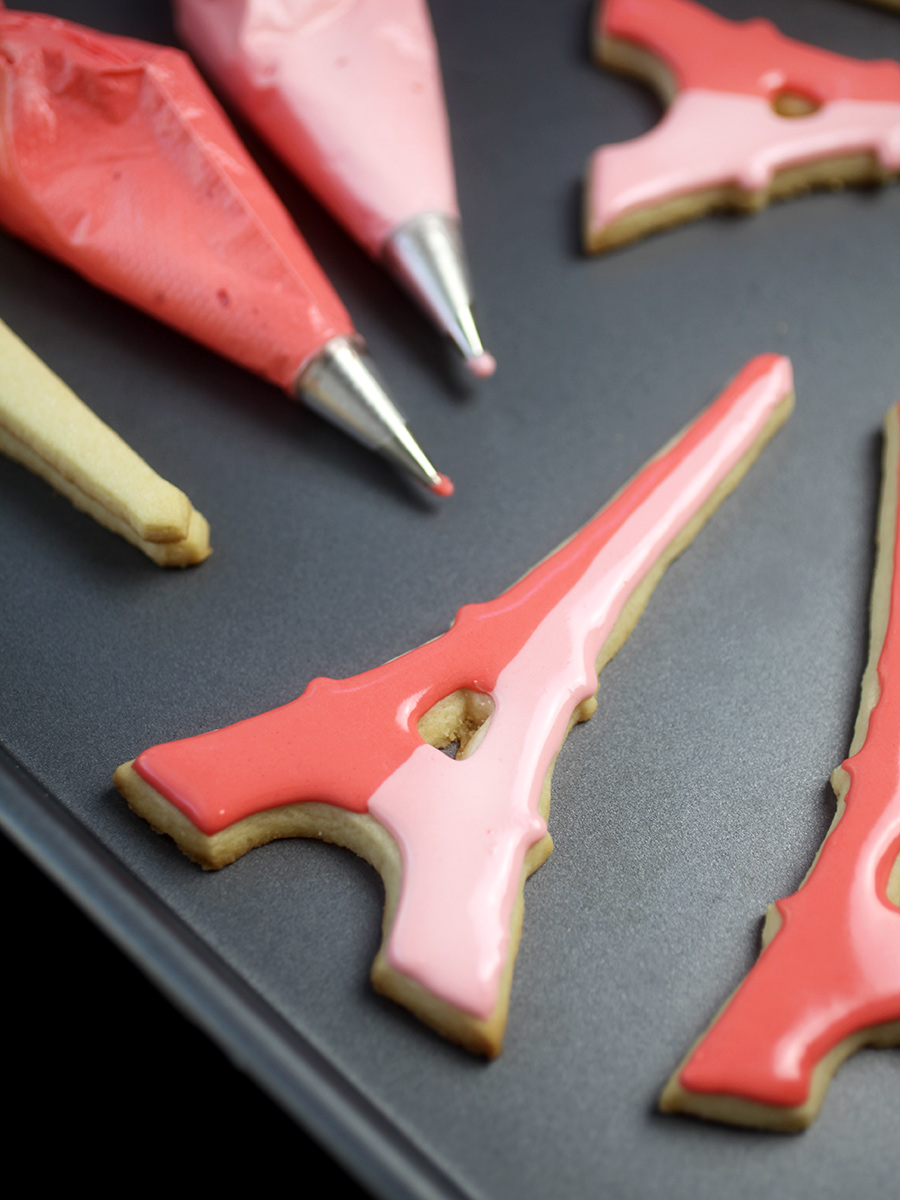 To decorate, I piped half the tower in royal icing that I tinted pink with just a couple of dots of red icing color. The other half I added more icing color to deepen the shade.
Pipe one color on the cookie and then the second color immediately and the colors will meet together in the middle with a seamless look. I used more of a flood consistency that was still thick enough to pipe with and fill the center without the icing running. You can always add a tiny bit of water to thin your icing or if needed, add a little powdered sugar to thicken it back up a bit.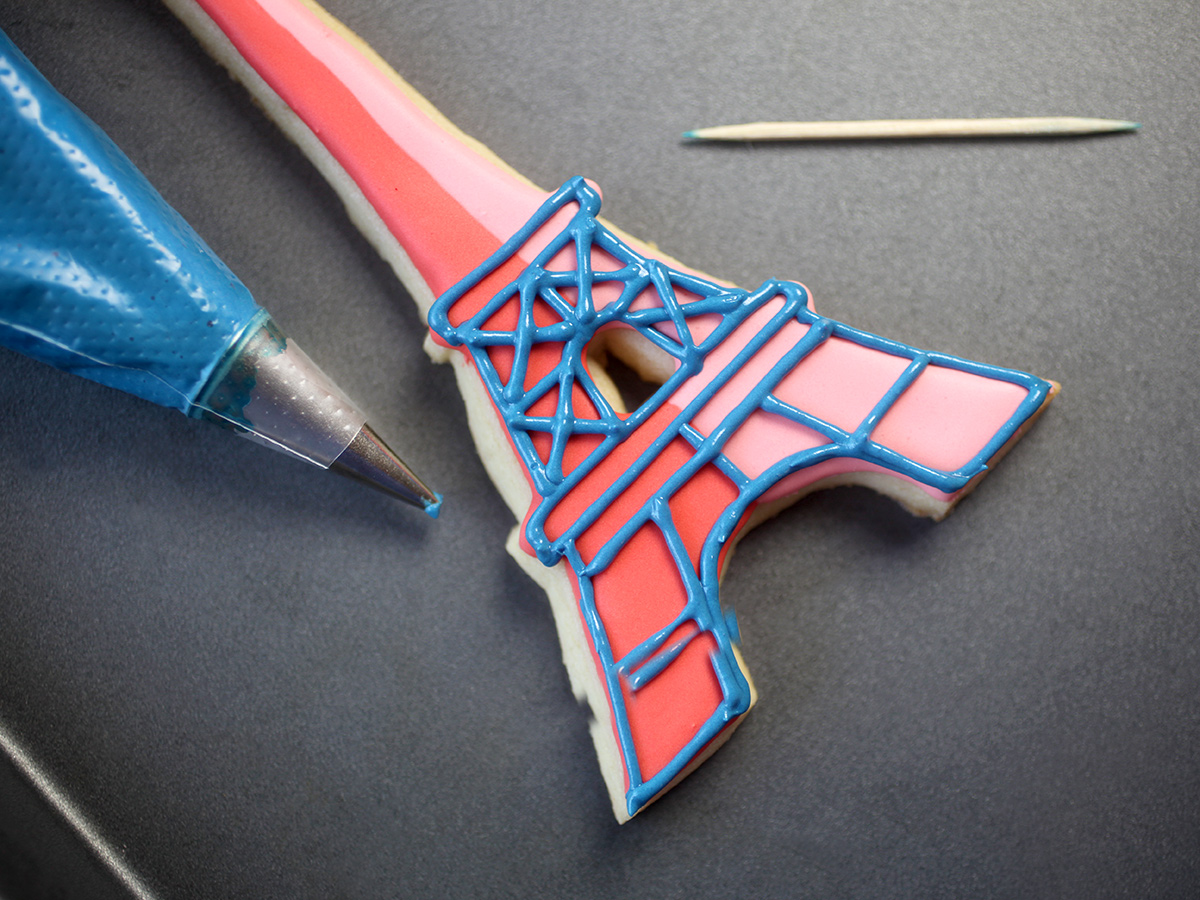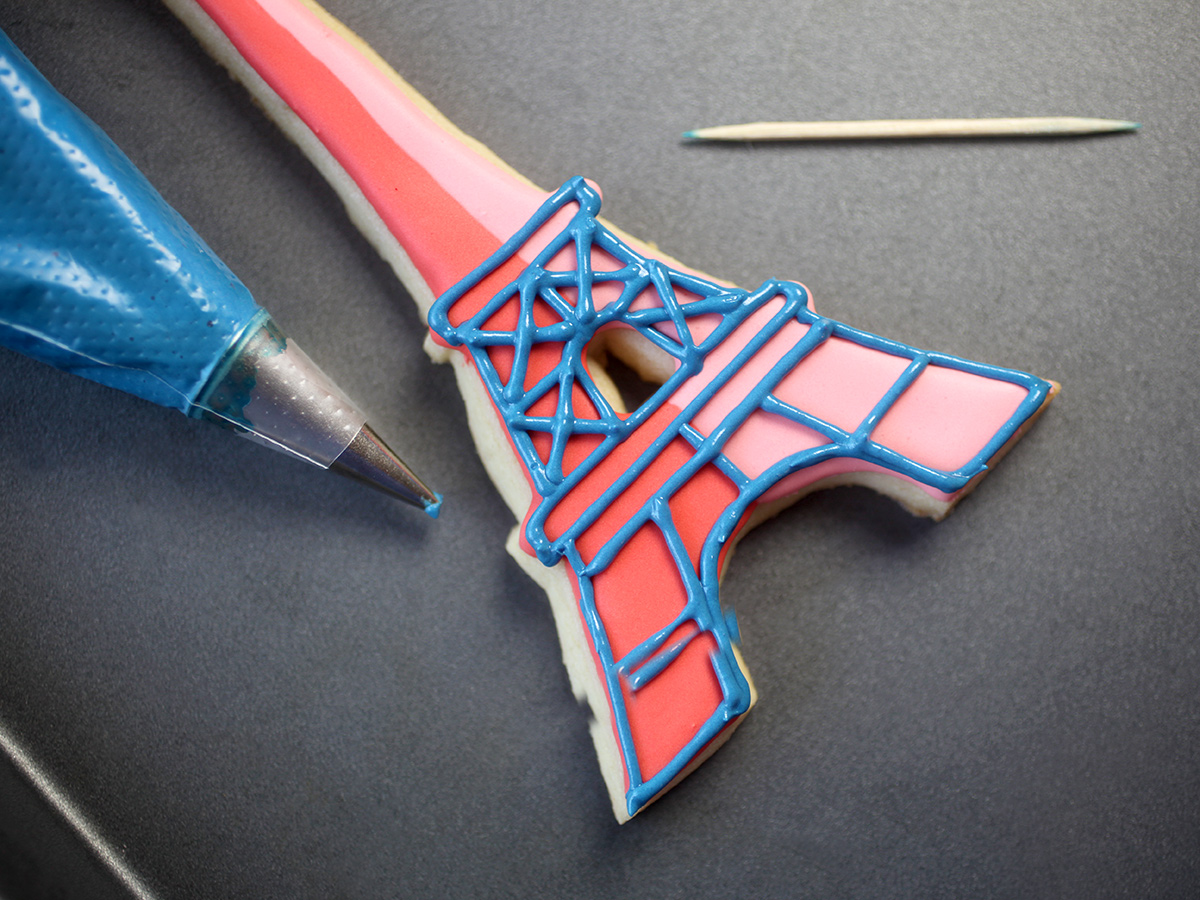 I tinted royal icing blue in a stiffer consistency for piping and outlining the lines on the tower. I really like the two-toned look for the base of the cookies. It gives it a little more dimension and makes those blue piped lines pop.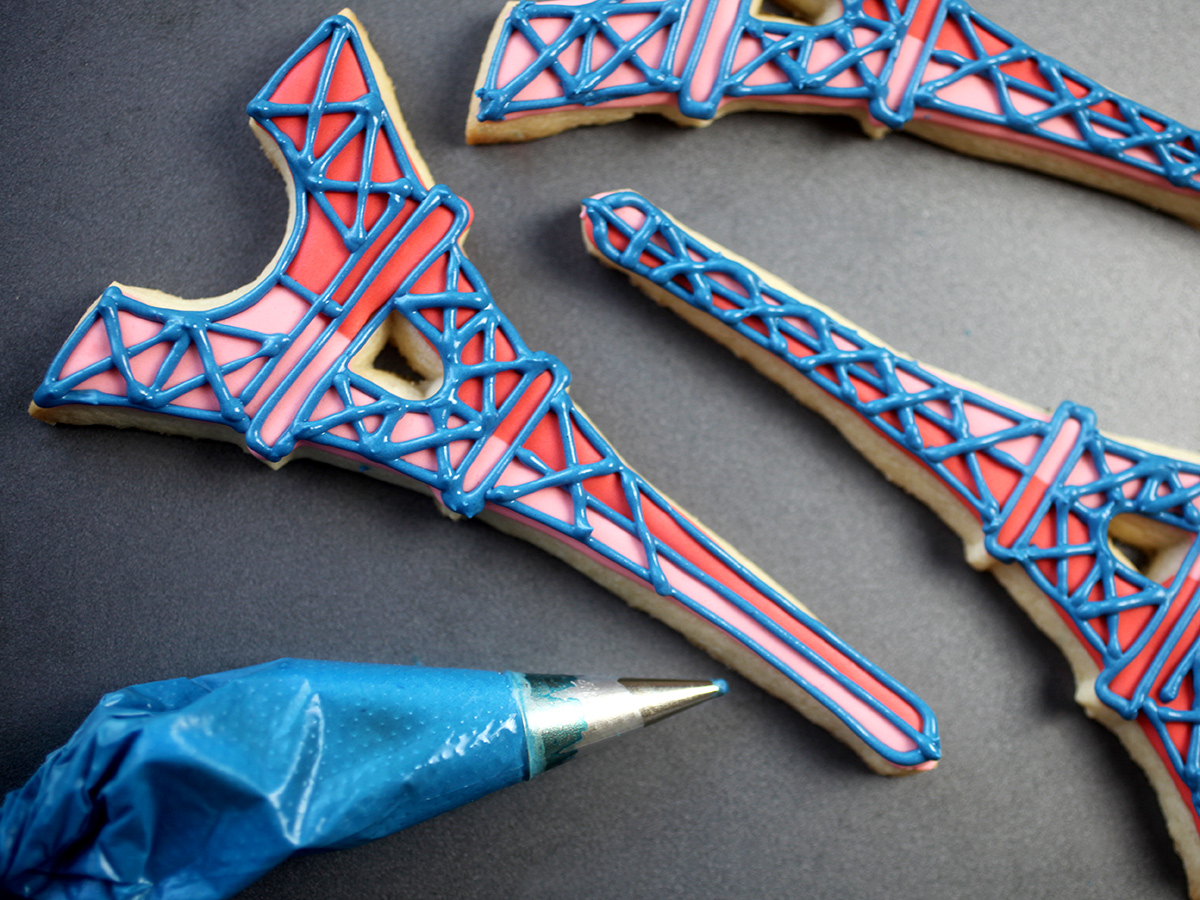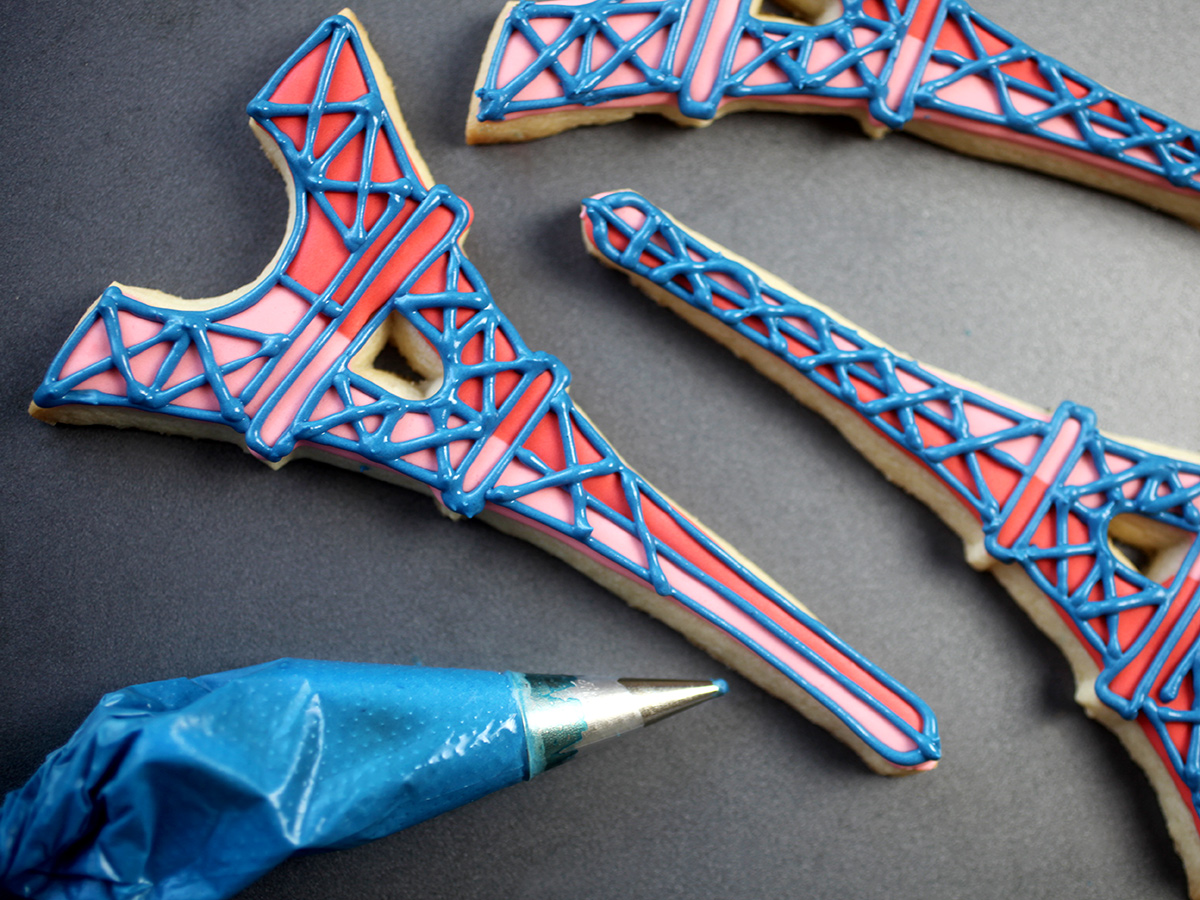 Start piping in sections with the horizontal lines first. Then the exterior lines and pipe the criss-cross lines last. I ended up piping the middle section, then the bottom section and then the top section of the tower last.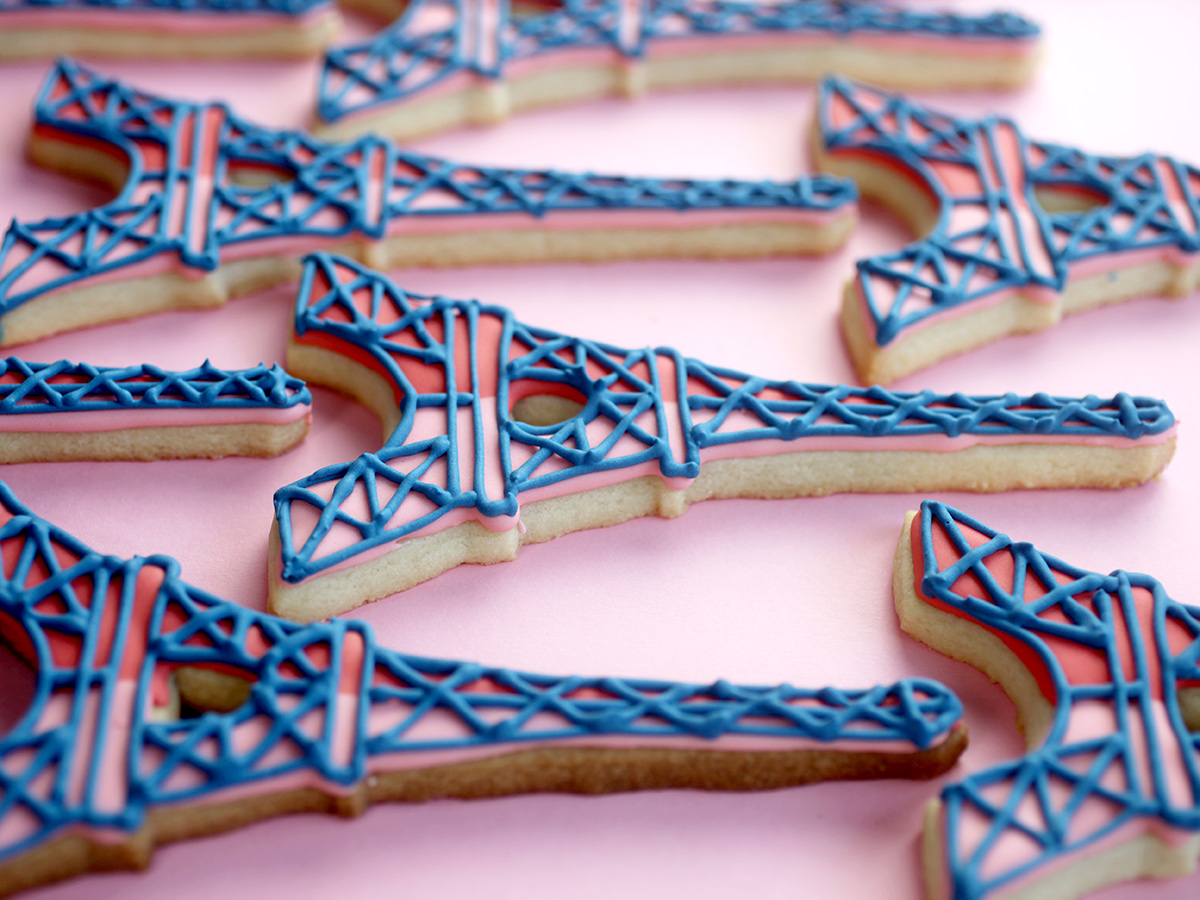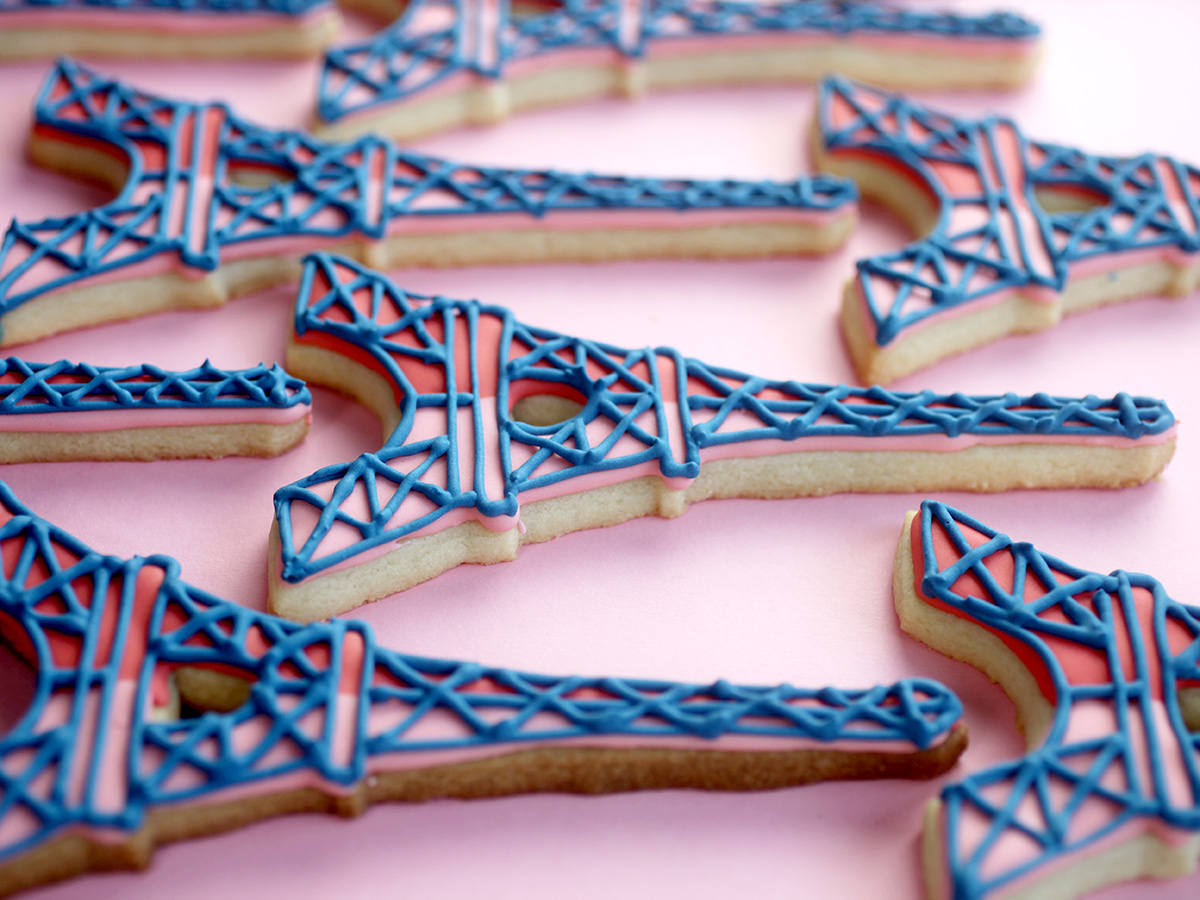 I'm still trying to improve my piping skills, but I'm pretty happy with how they turned out. I think the wonkiness of the lines actually gets downplayed a little because of how many lines are actually piped on each cookie.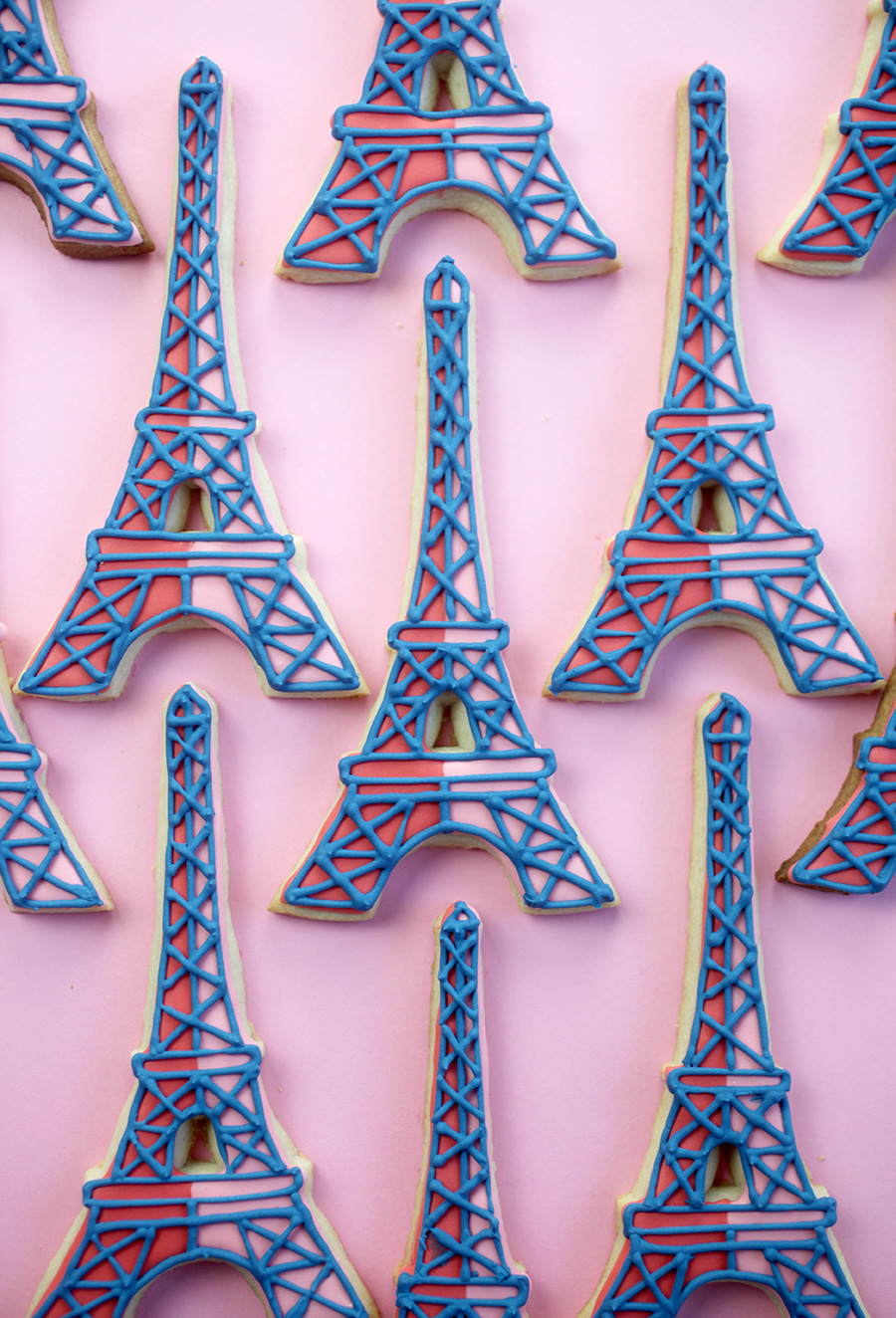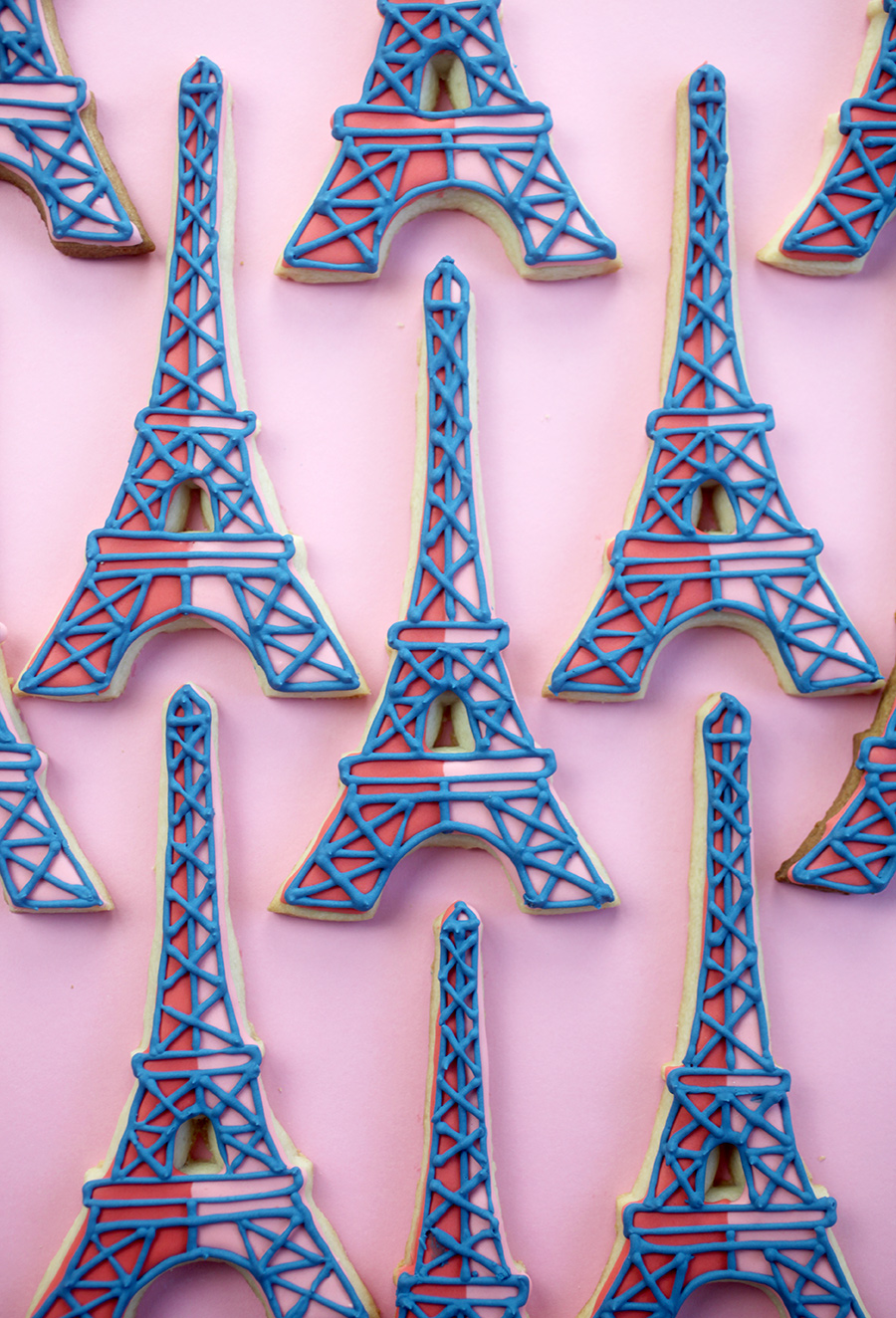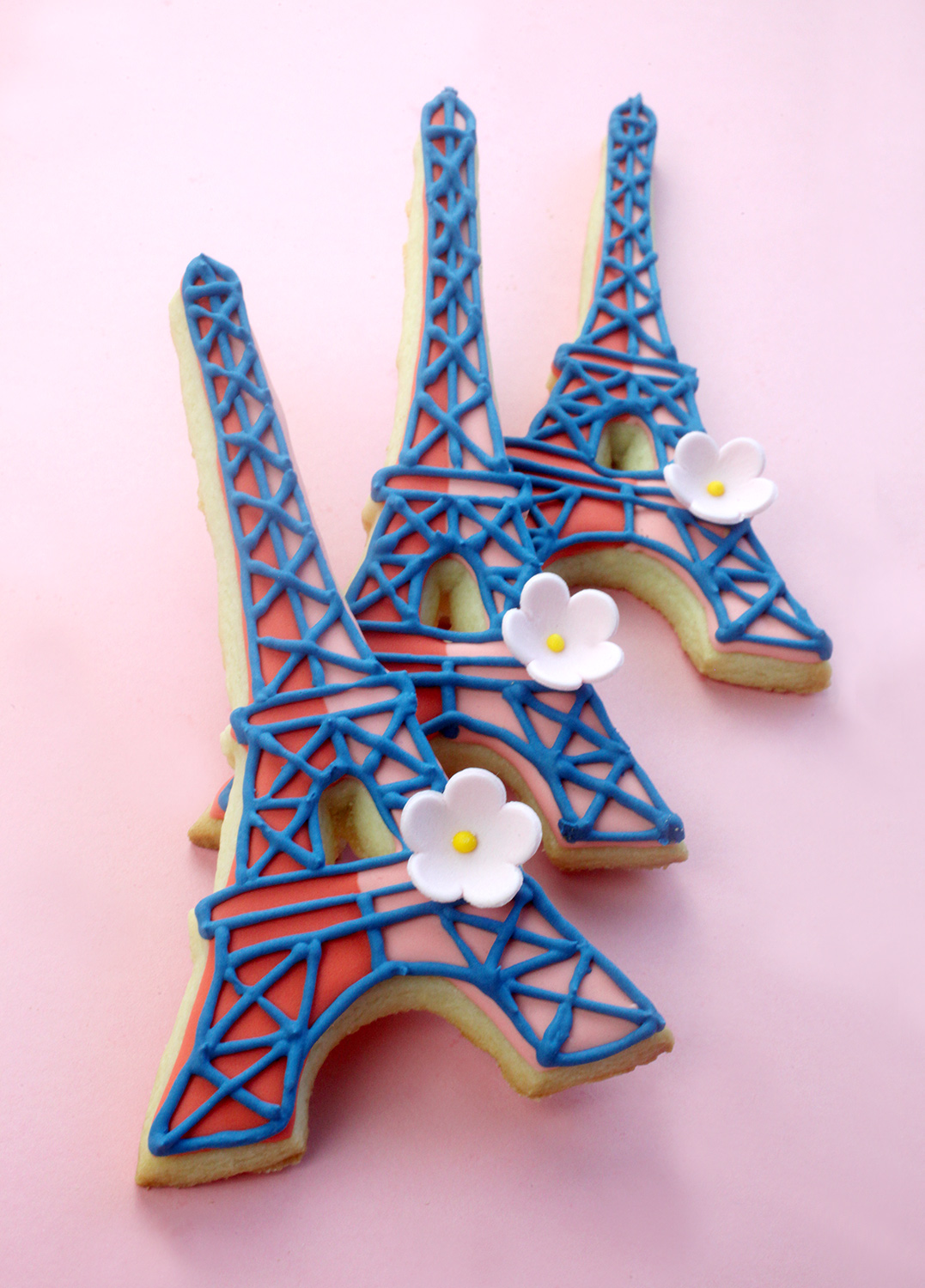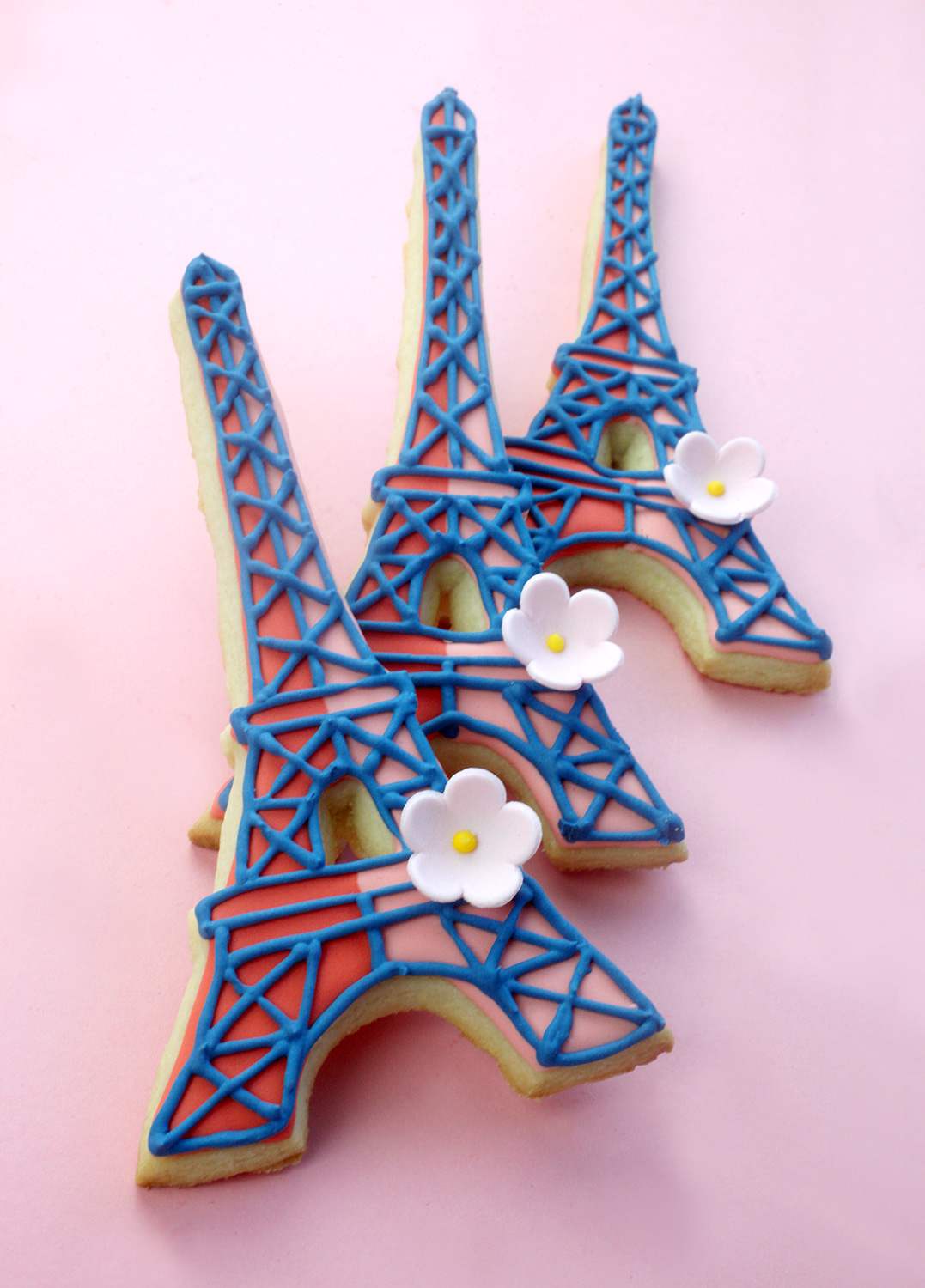 And then I added a little sugar flower detail to pretty them up a bit more.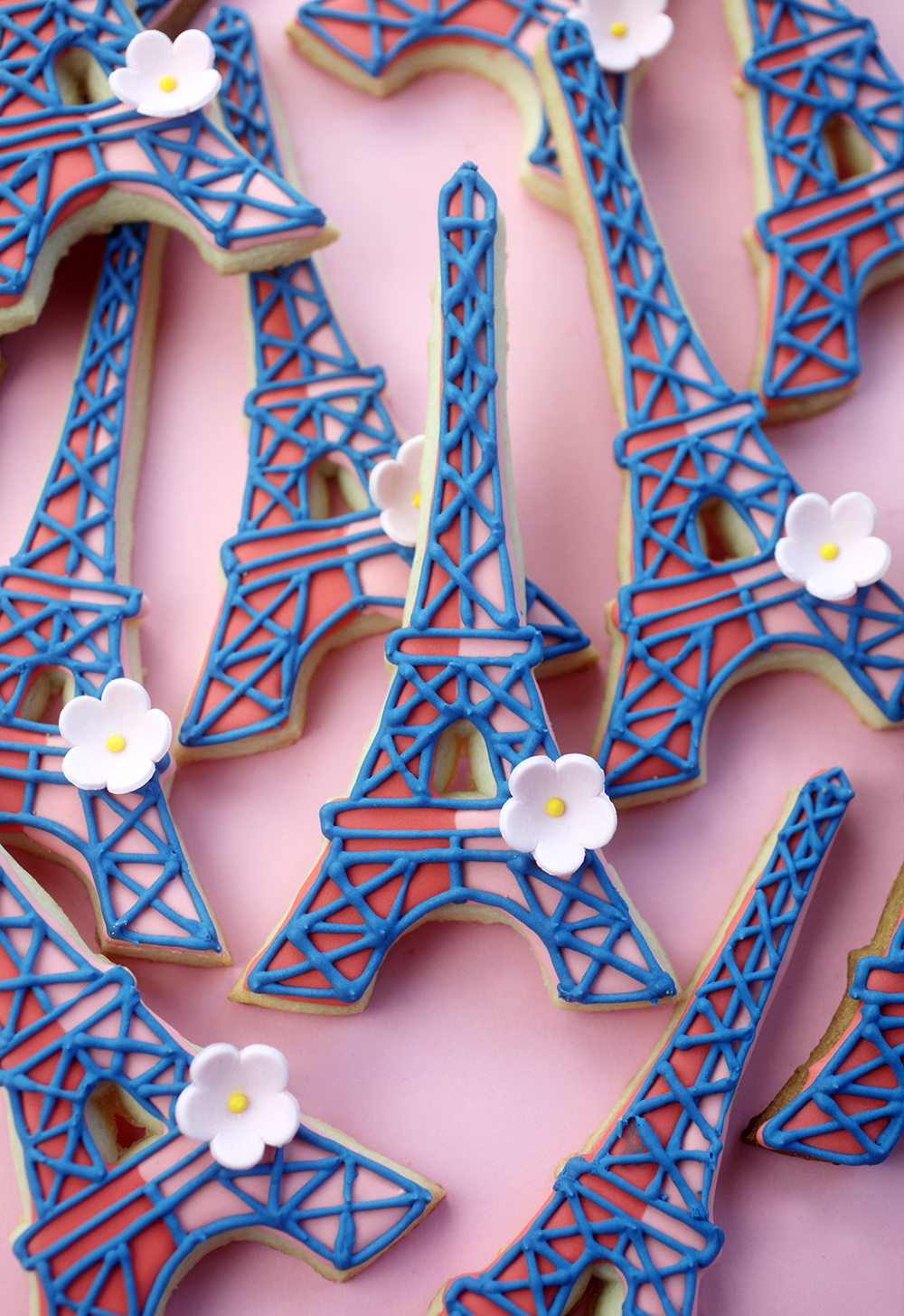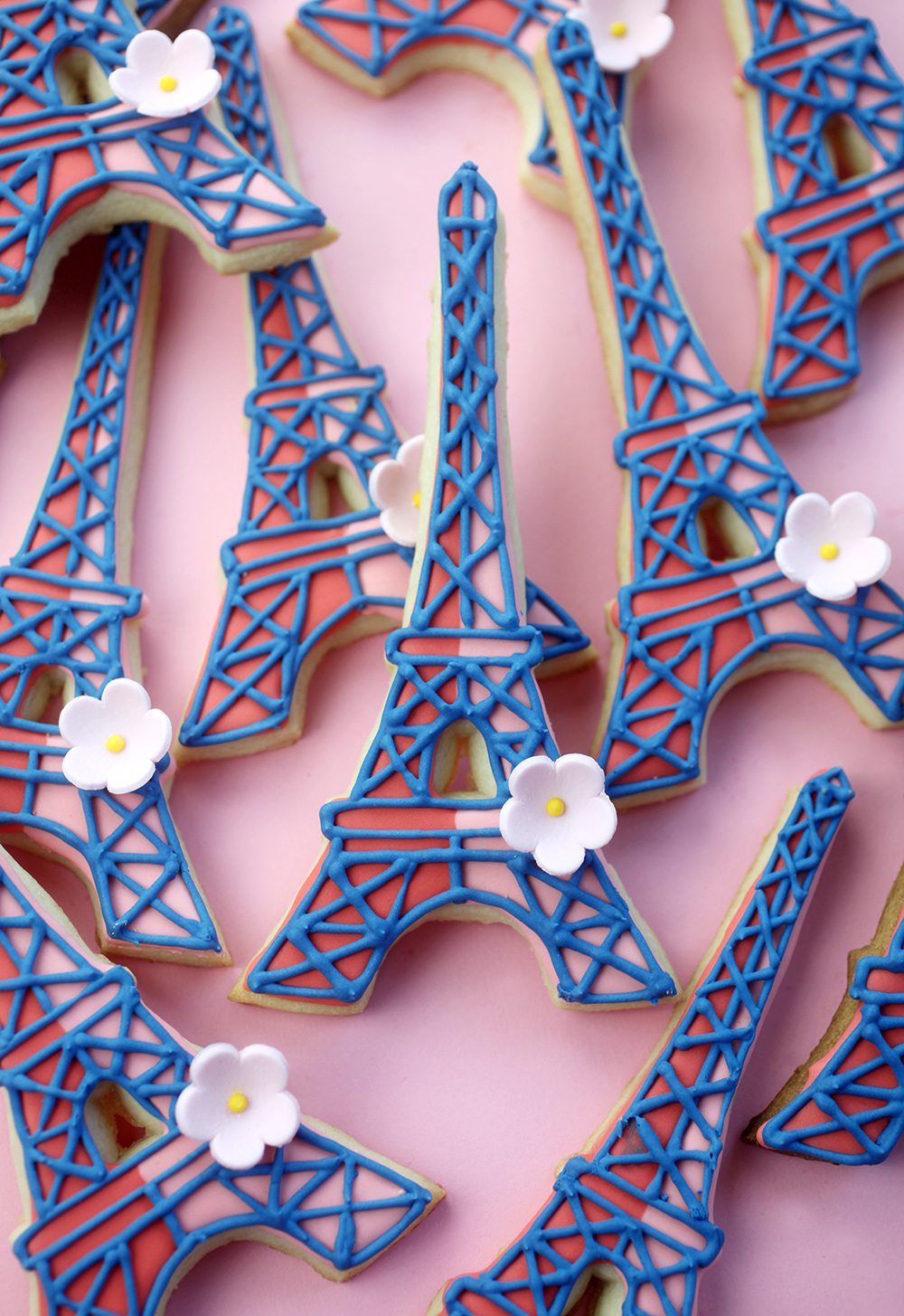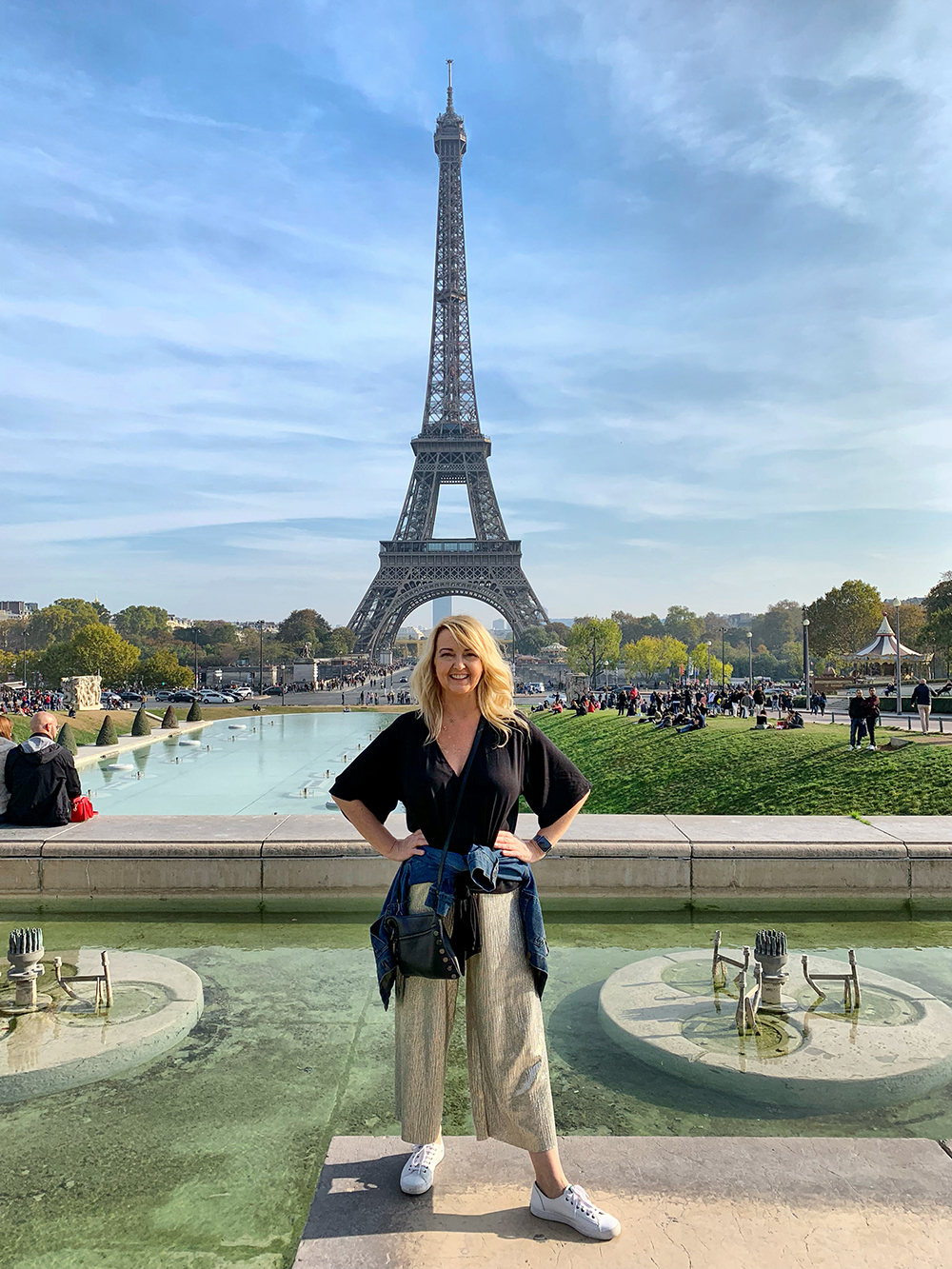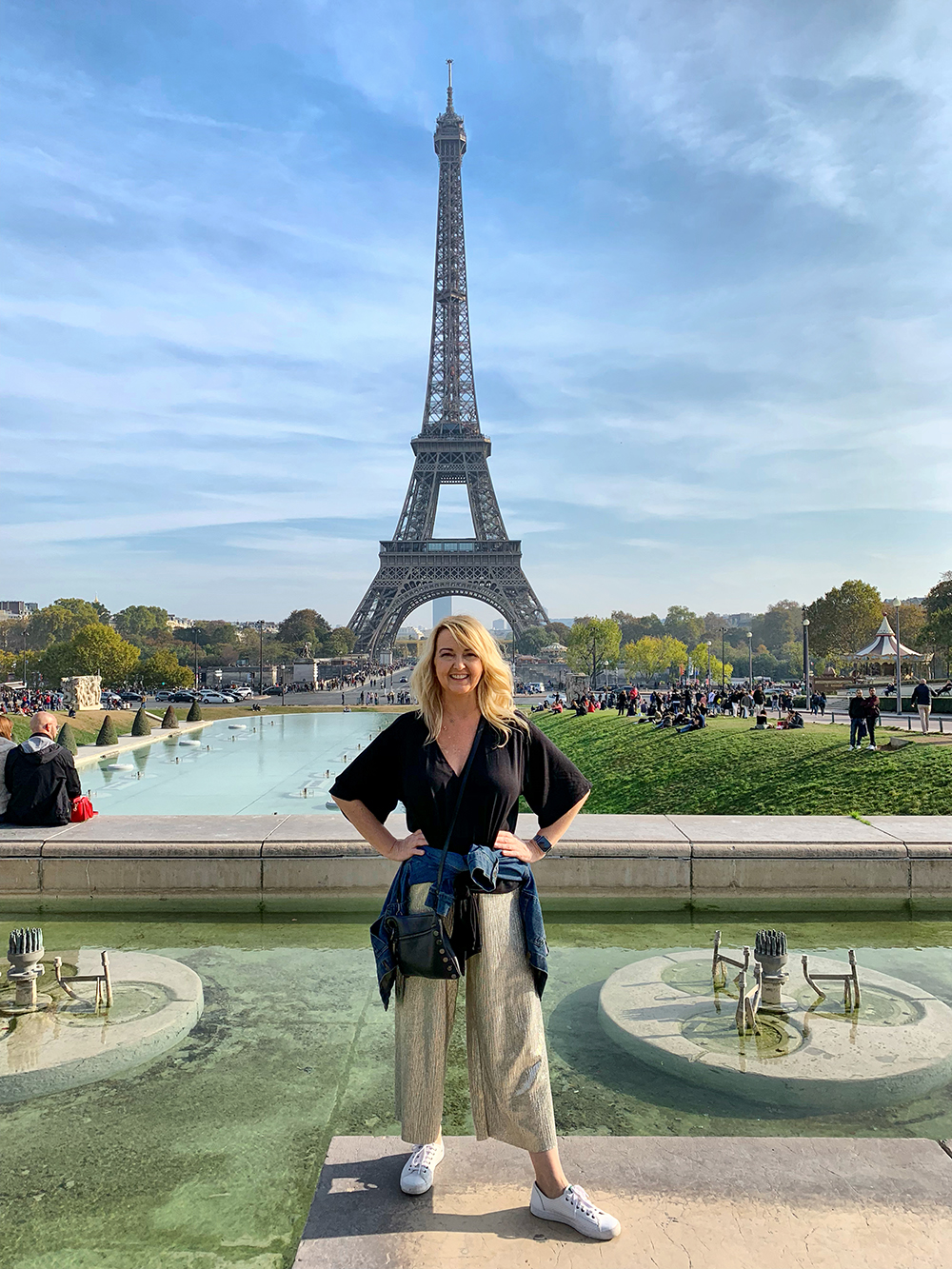 Hope you enjoy these cookies and if you want to see pics from my trip to Paris and some of the amazing parisian treats, too – then check out the saved stories on my Instagram account.