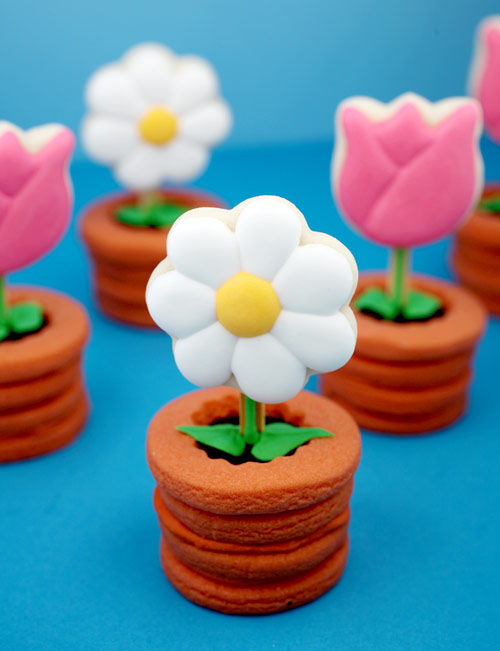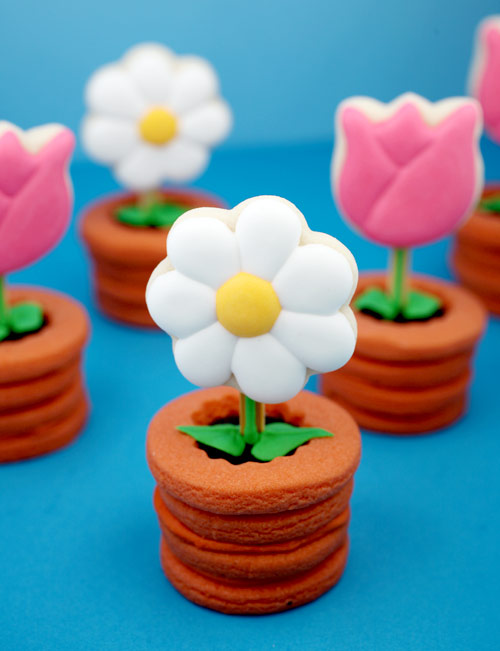 Look at these adorable little flower pots. Aren't they just precious?  I didn't make them, but I wish I had. Actually, I received them in the mail as a surprise from Callye at Sweet Sugar Belle. Hi Callye! Thank you.
They are so ridiculously cute that I wanted to share them with you real quick. Why? Because this kinda stuff must be seen.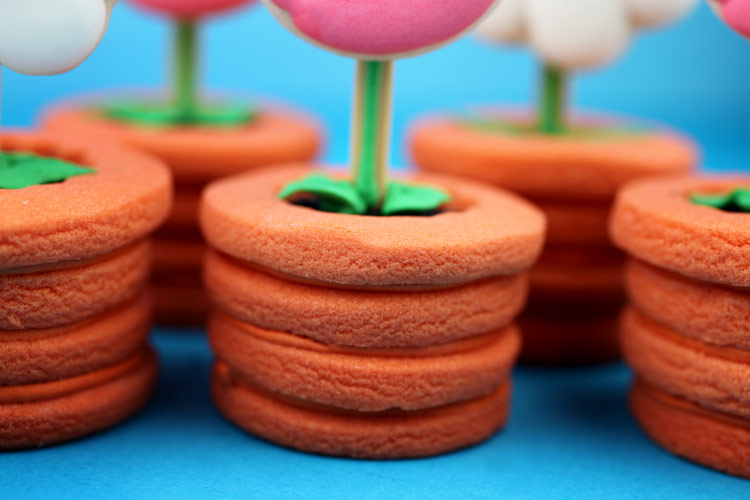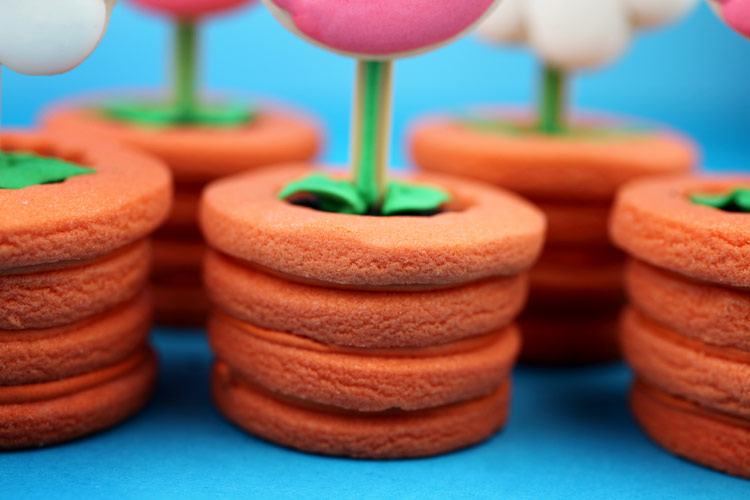 Look… perfect terra cotta color.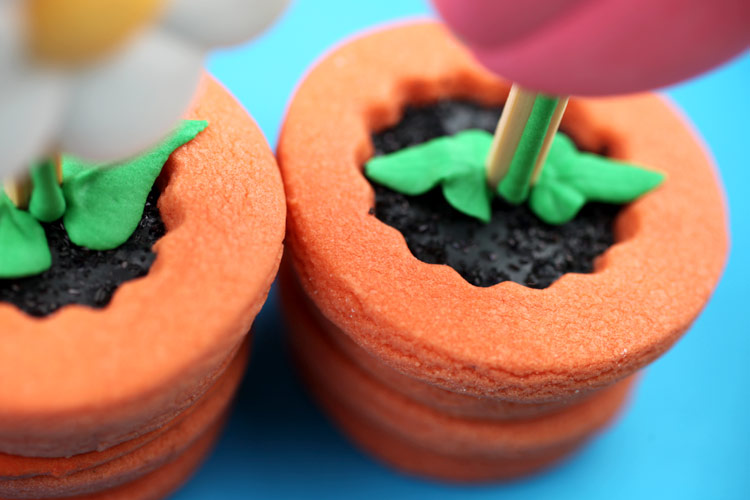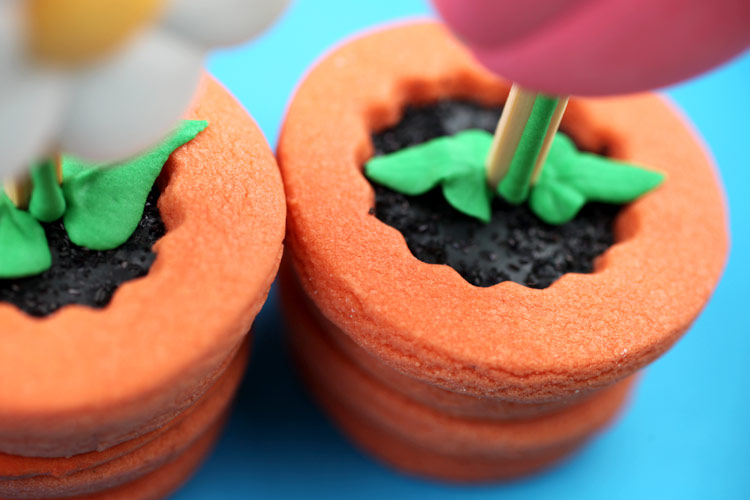 Love the detail of the sanding sugar soil here. These really are fantastic.
And, let's all stop and reflect for a moment at how awesome it is that these arrived through the mail in perfect shape.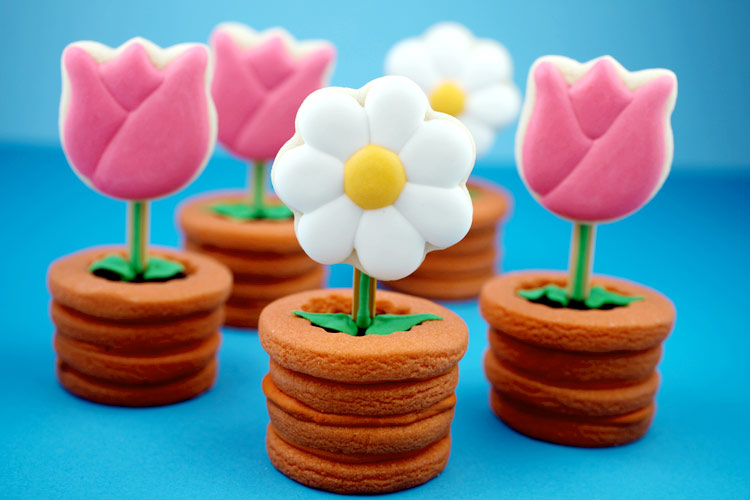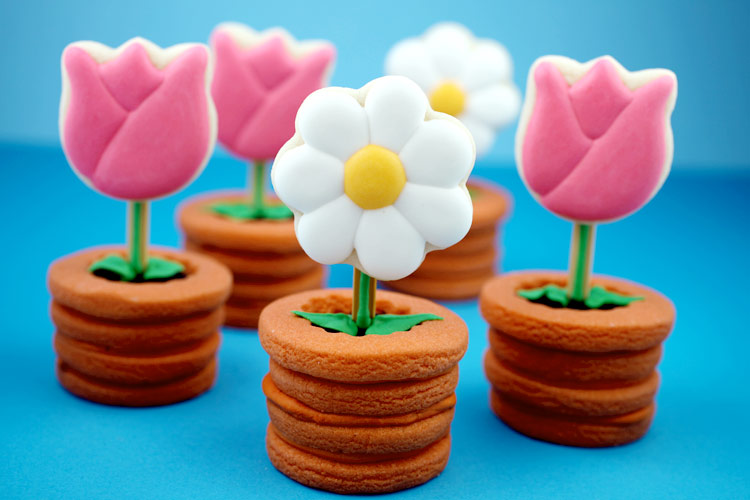 Too bad I'm going to munch on them now. Poor things.
Thank you for these Callye. You made my day and I'm pretty sure you are making a bunch of other people smile right now, too.
Learn how to make your own – Sweet Sugar Belle's Cookie Flower Pot Tutorial.