Best news first. I've been approved to receive another kidney transplant and my mom has been approved to be the donor. The testing is complete. The doctors visited. The Ts crossed. Yay! Yay! Yay! So this week, we should find out more information about scheduling the surgery.
I've actually been doing pretty good lately. I don't feel bad. I don't feel sick. Just tired. The dialysis is working really well and keeping me going. Thank goodness for dialysis. Thank goodness for my mom. Once we have a date scheduled, I'm sure we will both be getting a lot more nervous, but until then we are so happy that things are moving forward. Thank you all for your continued thoughts and prayers.
…and now some other stuff…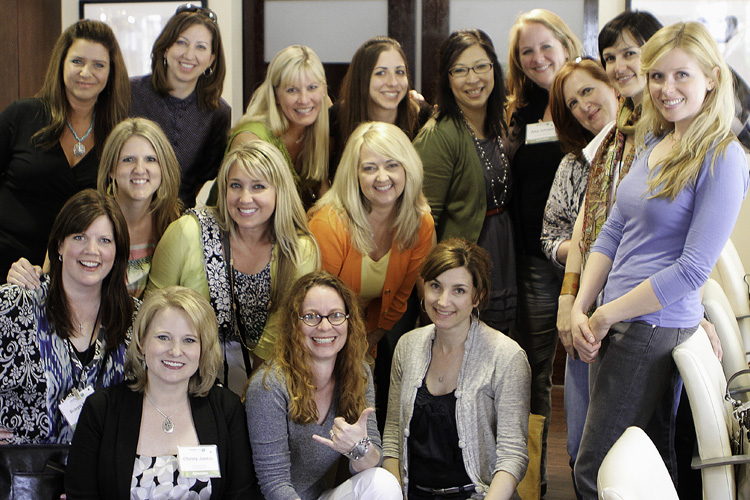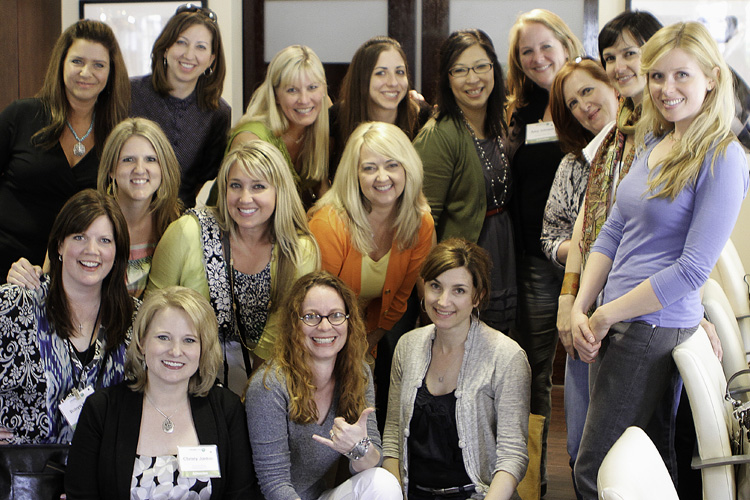 Blogher Food. Two weekends ago Blogher Food was in Atlanta and that meant several blogging friends were in town, too. I didn't attend the conference this year, but I did meet up with some of them for lunch. This was one of the few fun things I've done lately. Thank you guys for such a great time! Photo courtesy of kevinandamanda. Links below to all of their awesome sites.
Back Row (l to r):
Reluctant Entertainer
Deal Seeking Mom
Recipe Girl
Food for my Family
Savory Sweet Life
She Wears Many Hats
Smith Bites
Betsy
Georgia Pellegrini
Middle:
Kevin and Amanda
Picky Palate
First Row:
Add a Pinch
Southern Plate
Tickled Red
Le Pomme de Portland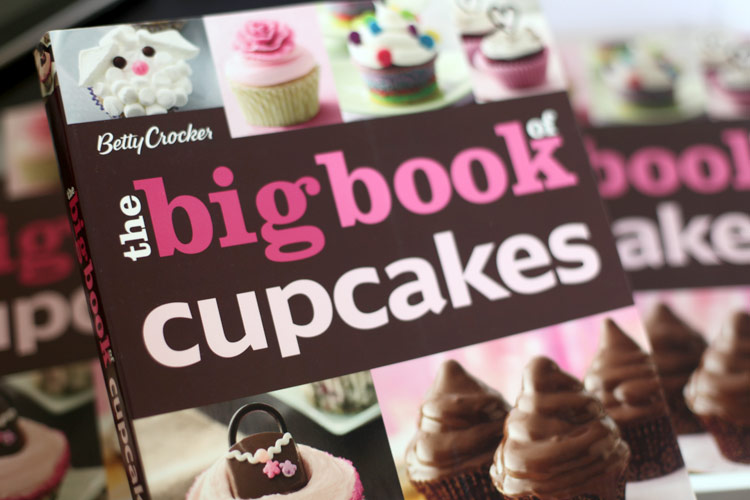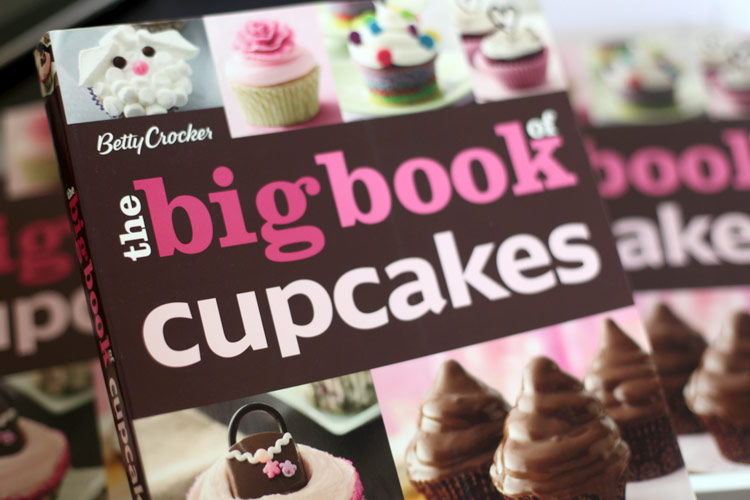 Cupcake Lovers. If you get a chance, check out the Betty Crocker Big Book of Cupcakes. Tons of recipes inside including this one from me.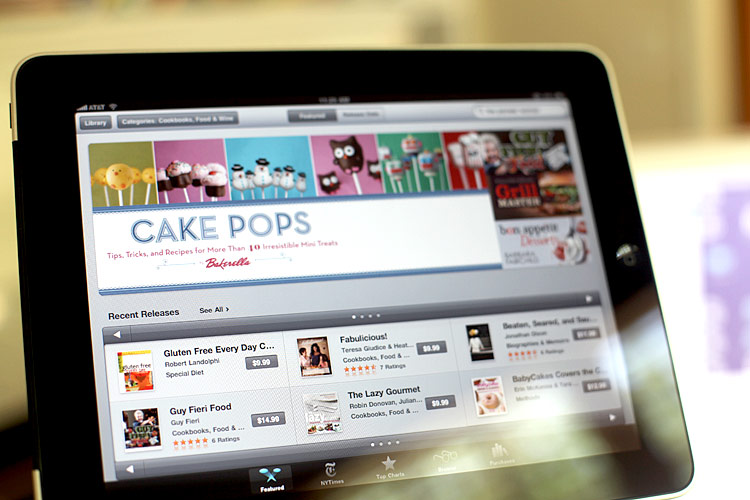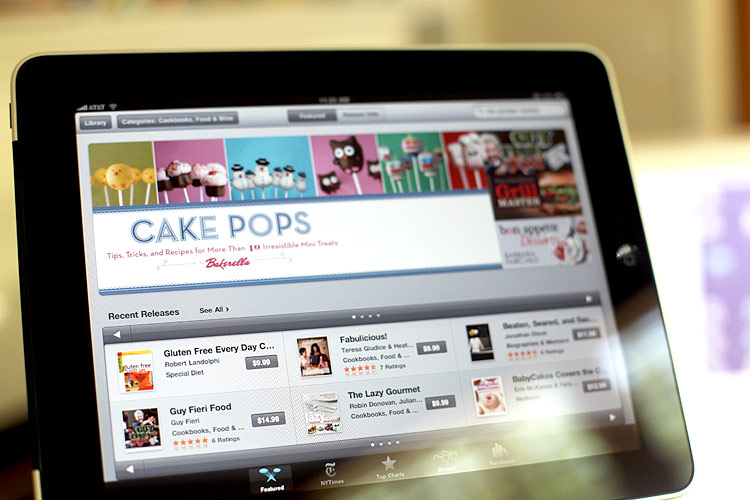 iPad Owners. Cake Pops is now available in the iBook store. Being the Apple lover that I am and seeing this featurette made me smile BIG! You can download the iBook app for your iPad to see the sample pages if you want a peek. If you prefer your books in digital formats, you'll like this version. It was created specifically for the iPad to stay true to the design of the book.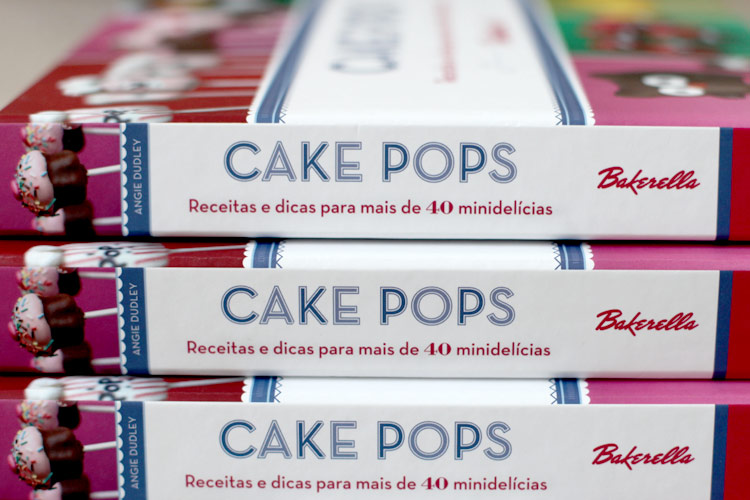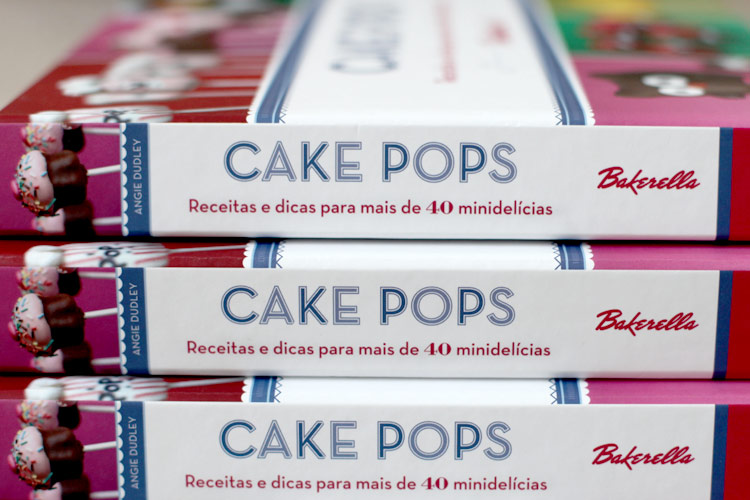 Brazilian Cake Poppers. A few weeks ago I showed you the Dutch version of the book. Well, now Brazil has its own version too. Yay!
Lastly, I was going to post some cupcakes I baked yesterday, unfortunately I didn't like them enough to write about them. But on a positive note, I did bake.