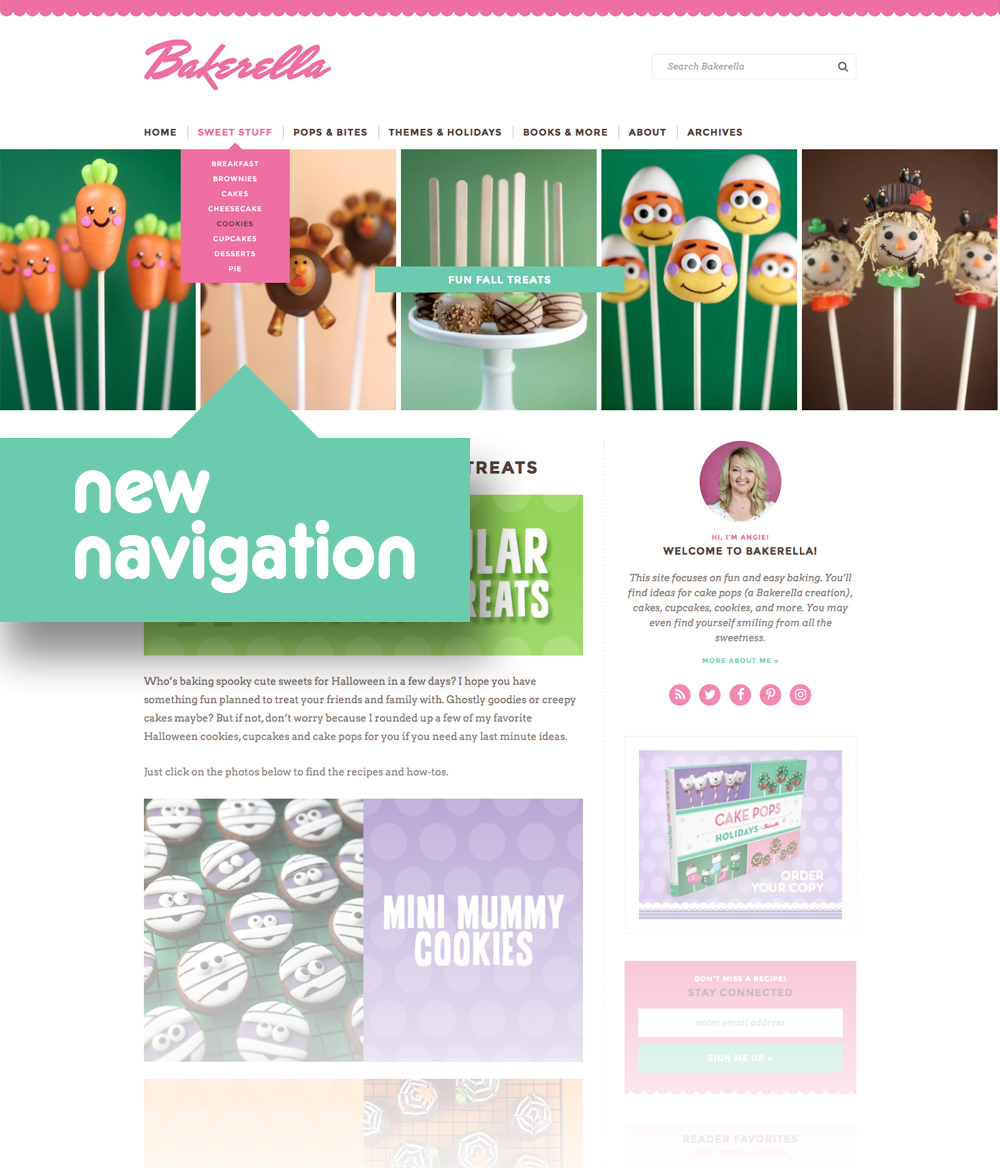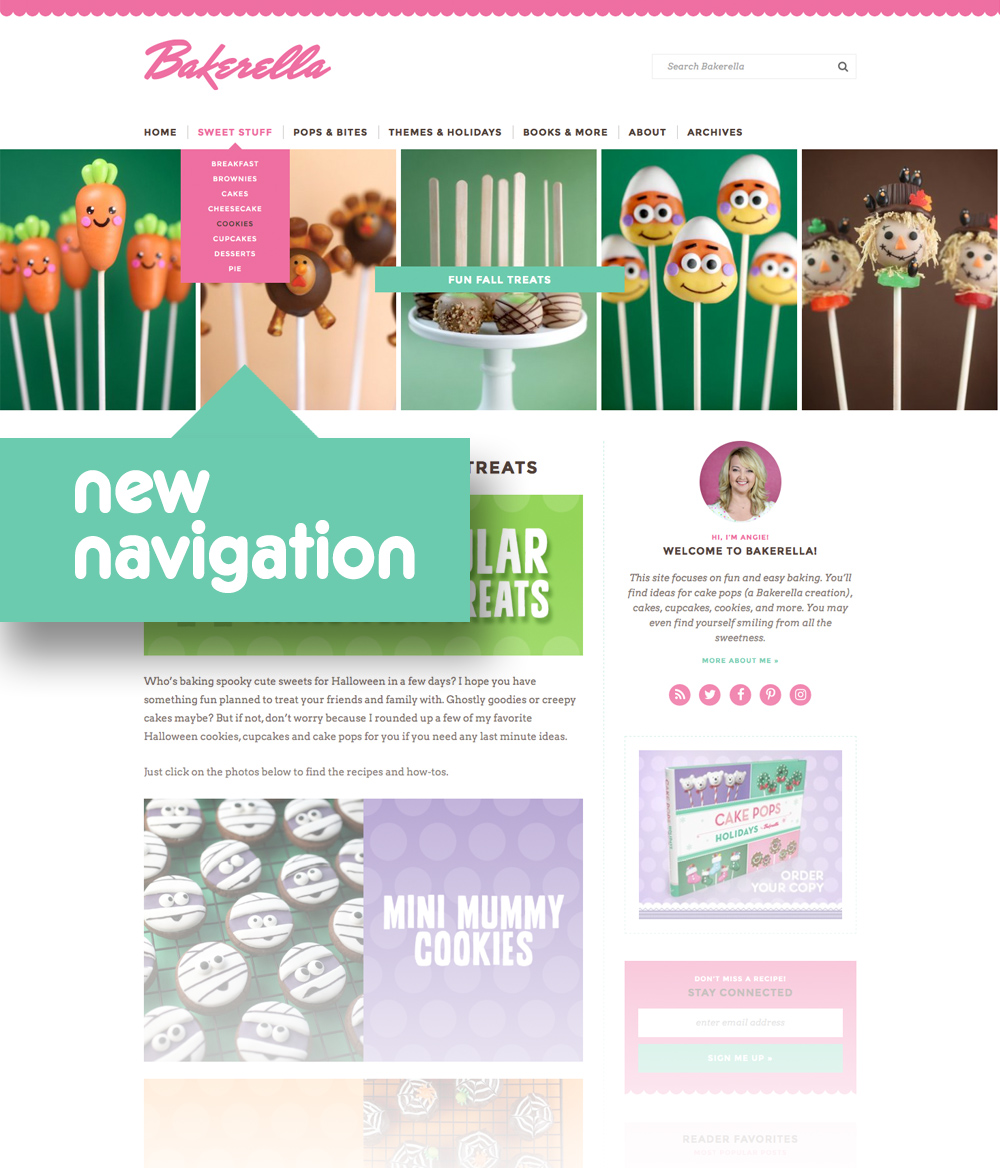 Hi guys! Surprise! Surprise! The website has a brand new look and I'm so excited to finally share it. Let's just say that a redesign is way overdue around here. I started blogging at the end of 2007 and this is just the second time since then that it's had a makeover. And, oh boy did it need it. Most of my thumbnails weren't working, the site wasn't mobile friendly, the pictures were too small and on and on. It was fantastic when the last design debuted (yikes, in 2010 I think) but it really, really needed some freshening up. I worked with my awesome friend Lindsay at Purr Design and she made all the magic happen. I wanted something simple and clean with easier navigation and I love it. She helped me go from clunky to cute.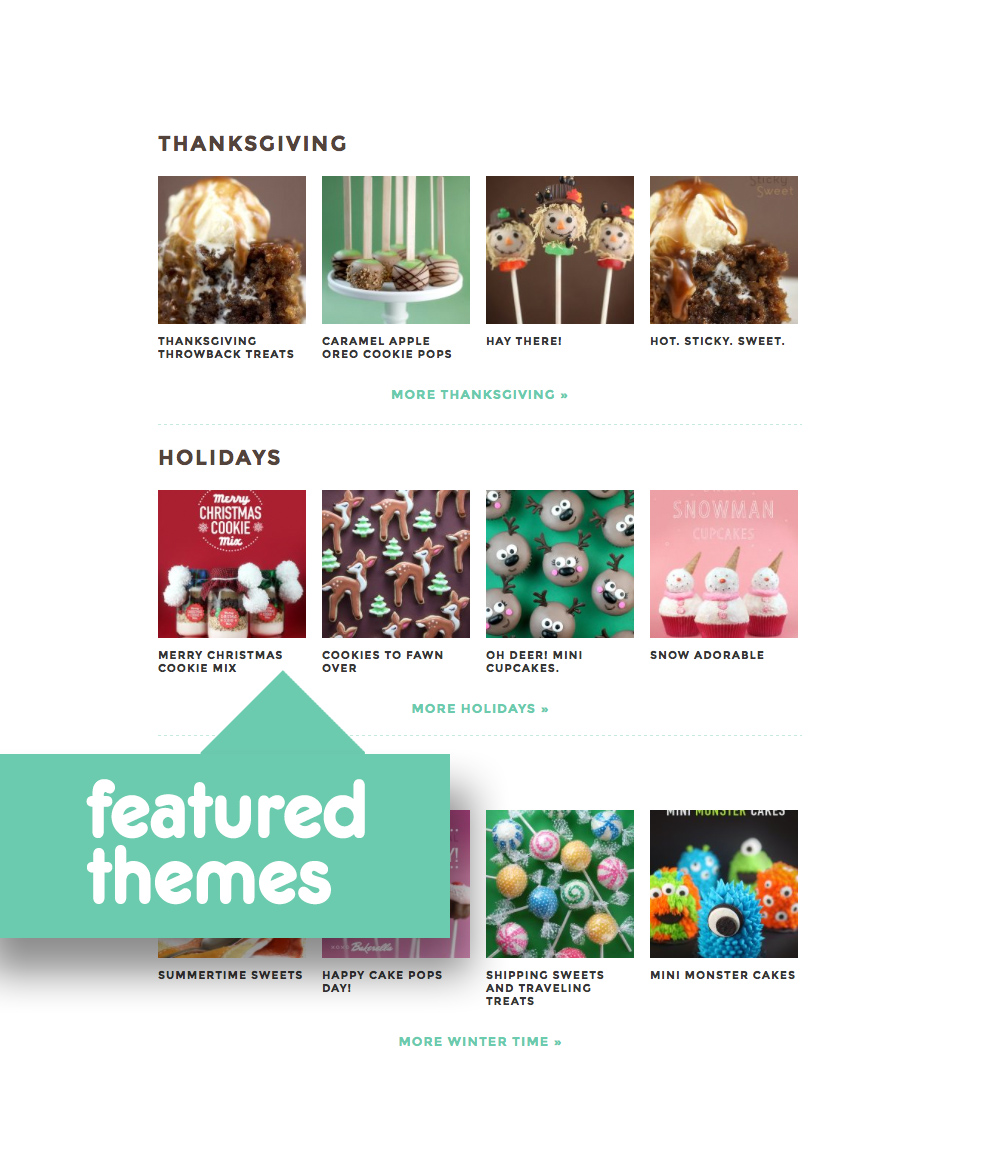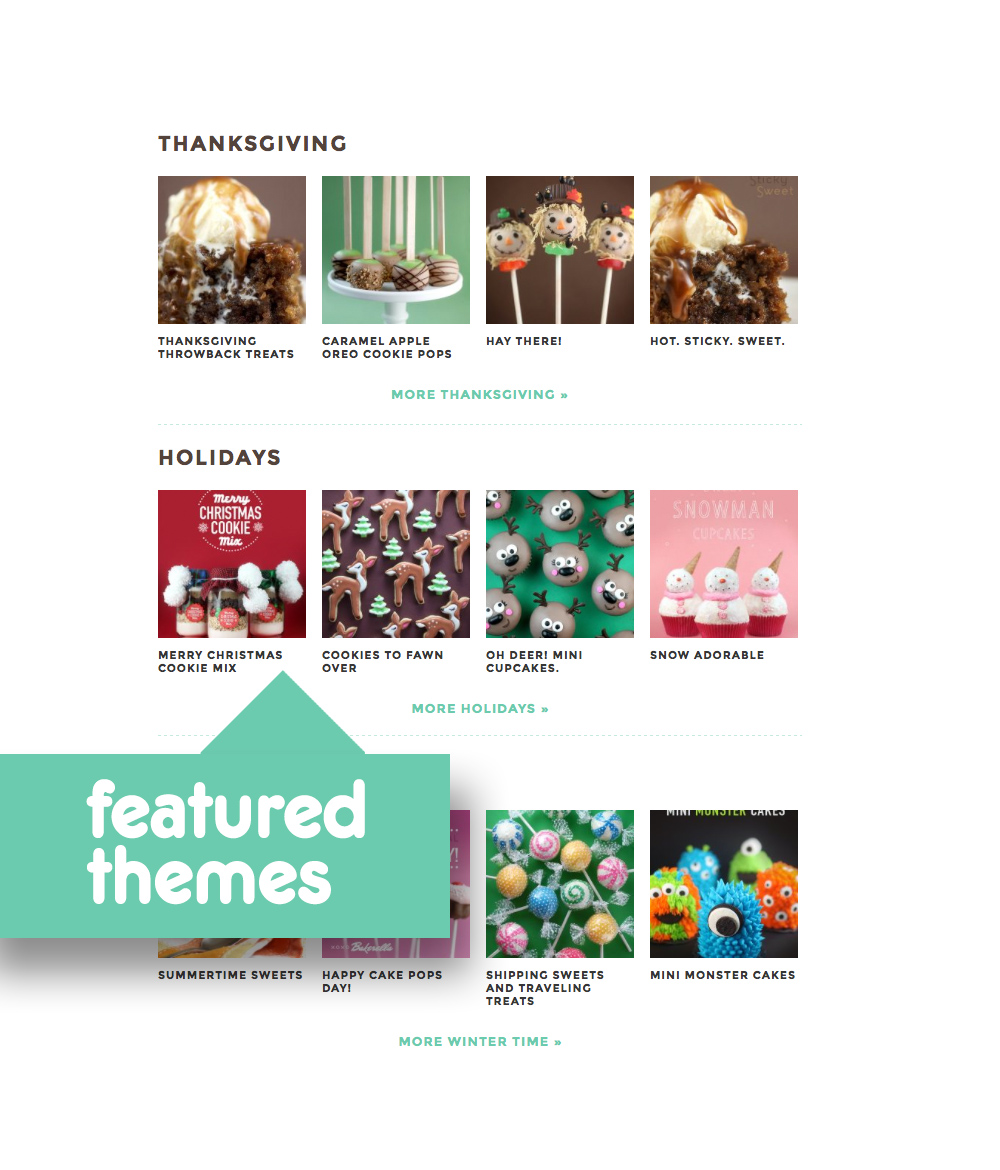 Take a peek around … I think this design makes it more fun and easier to find things. There's a section on the homepage where I can feature different themes, too. Something I didn't have before.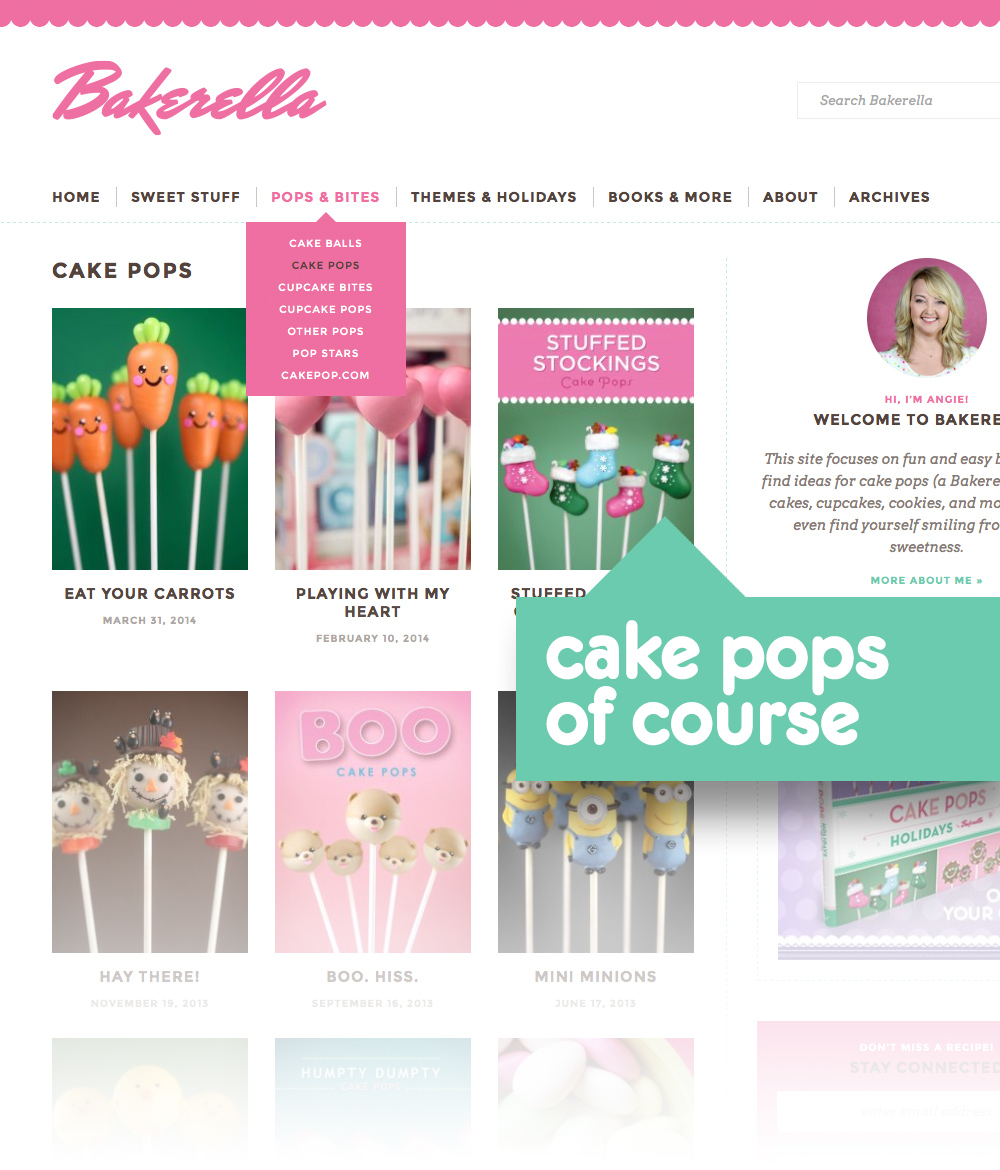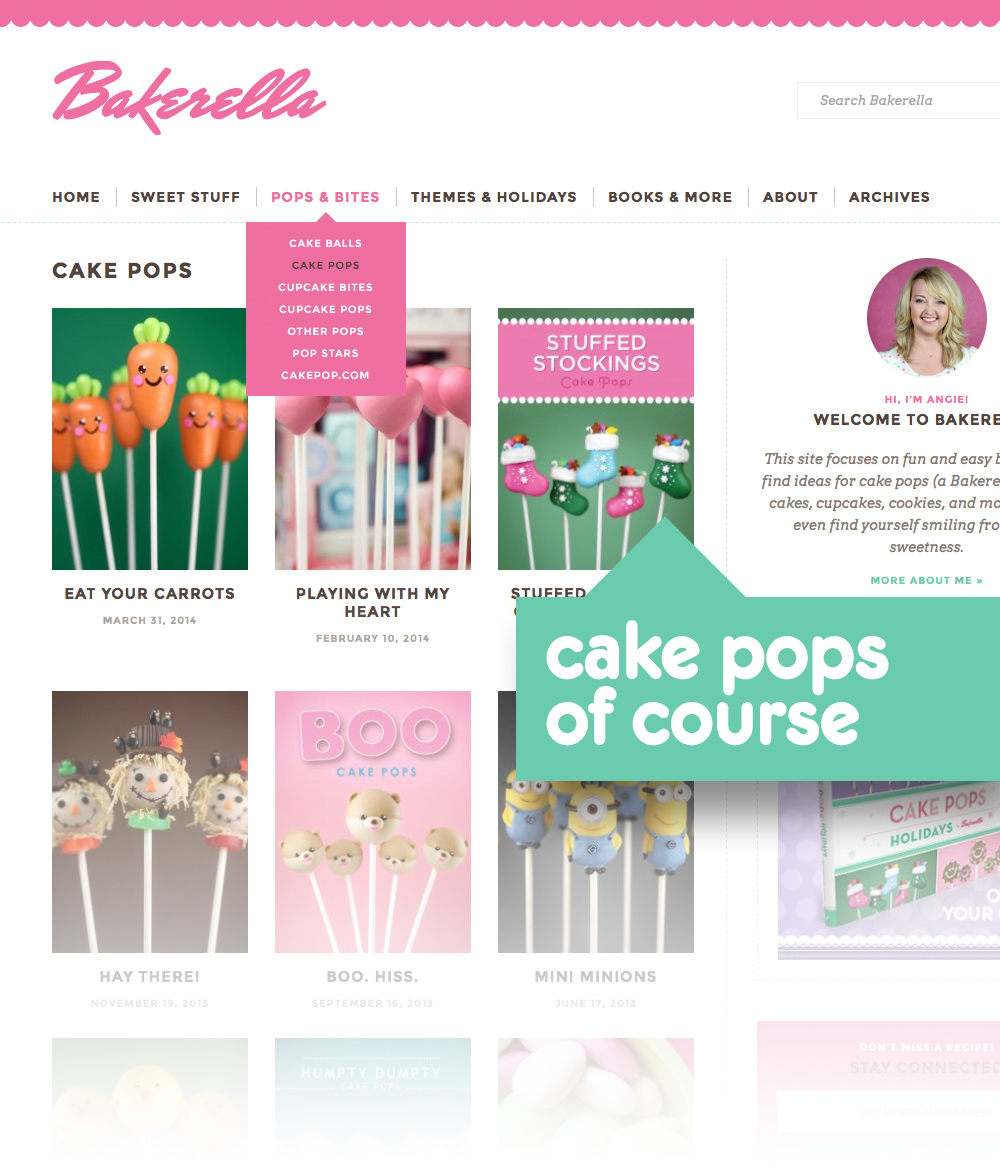 The categories display big thumbnails… (that finally work) Yes!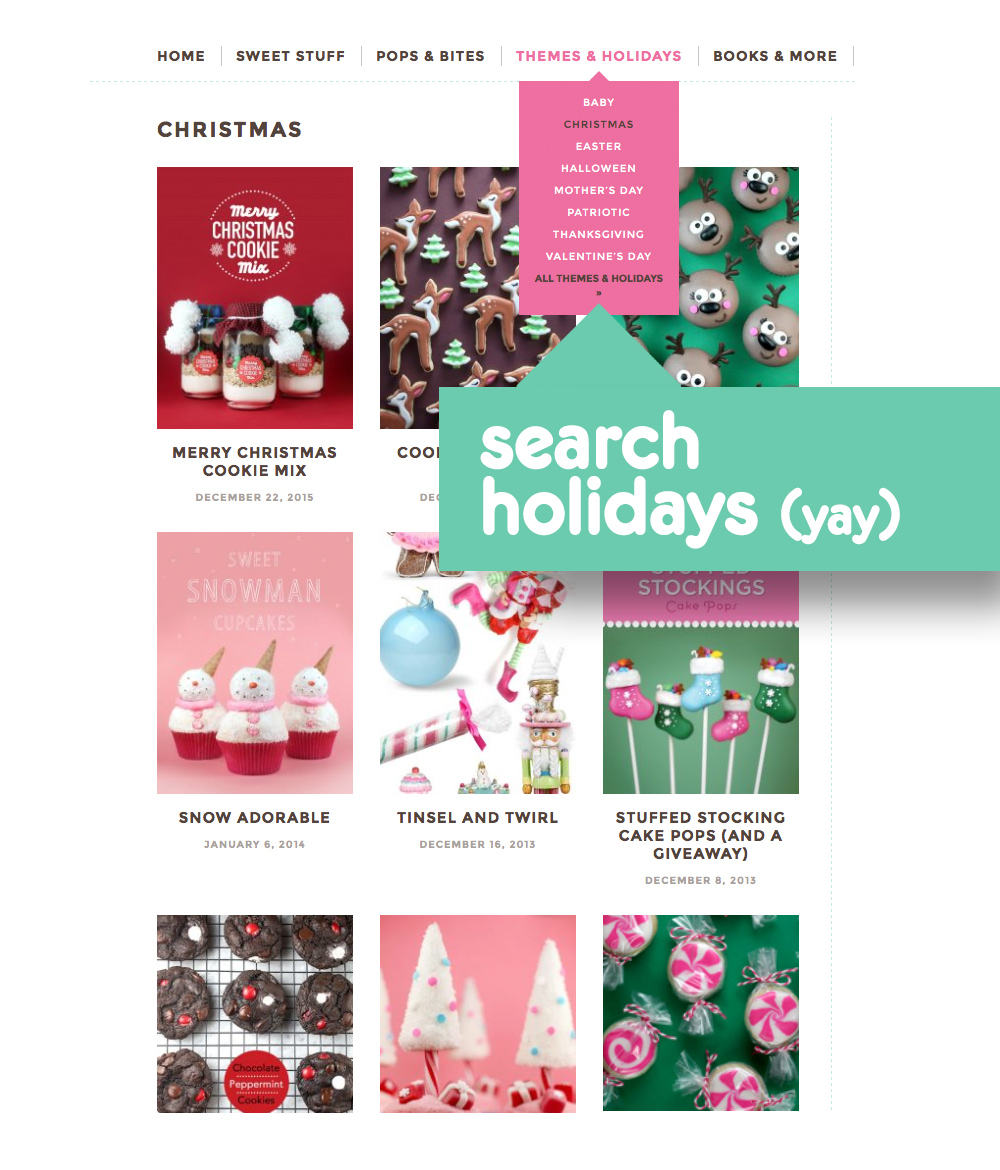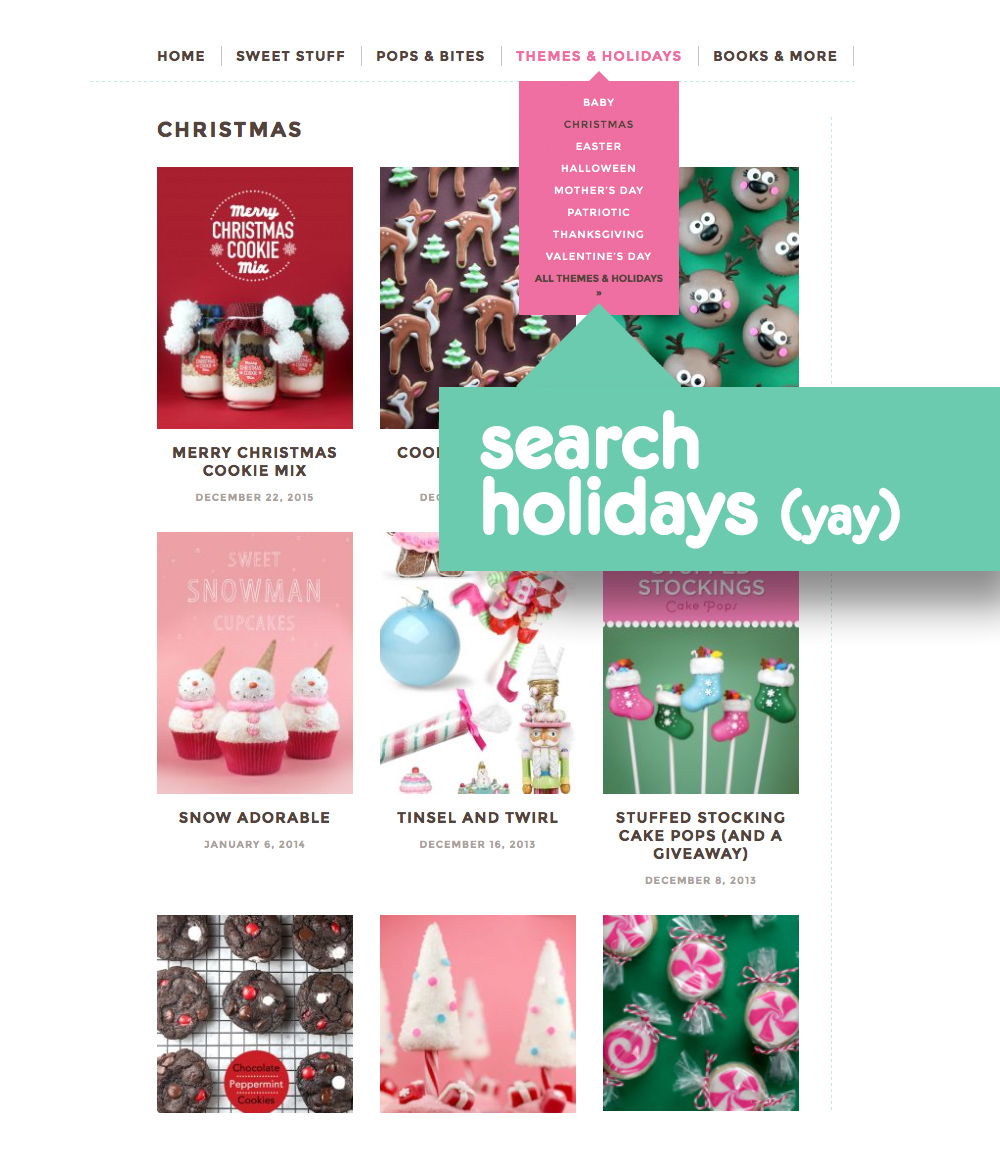 And, in addition to searching by sweets, you can search by holidays too!
I'm still tweaking things, updating categories, making thumbnail sizes consistent, figuring out my feed and so on, but it's totally ready for you guys to use. Just keep in mind that if things seem a little quirky, I'm on it. And if you have a question about something, please ask away.
P.S. – at the bottom of the page, you can see what's happening over on instagram! Follow along for more fun stuff there.
Enjoy and hope you find something sweet!
xo