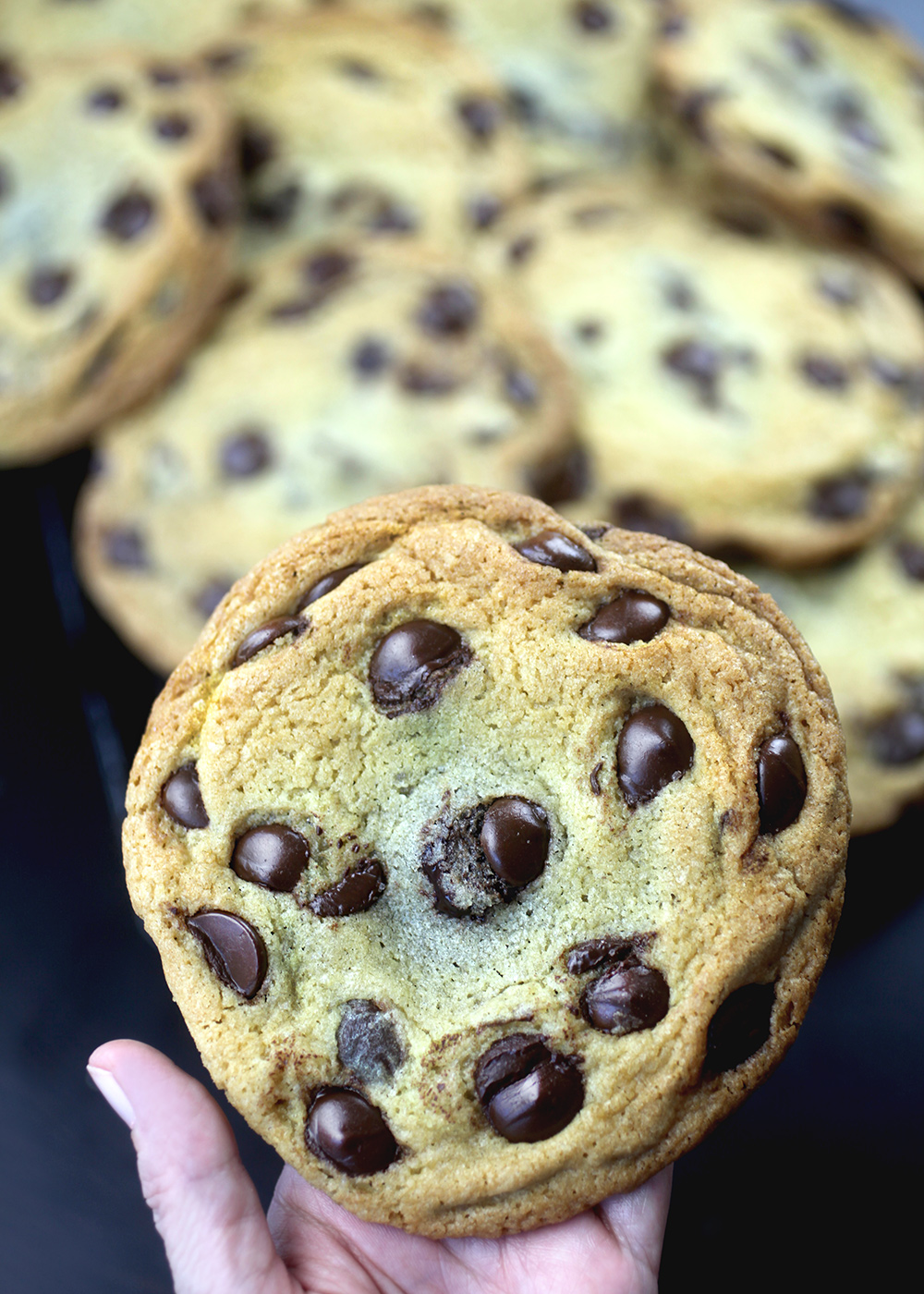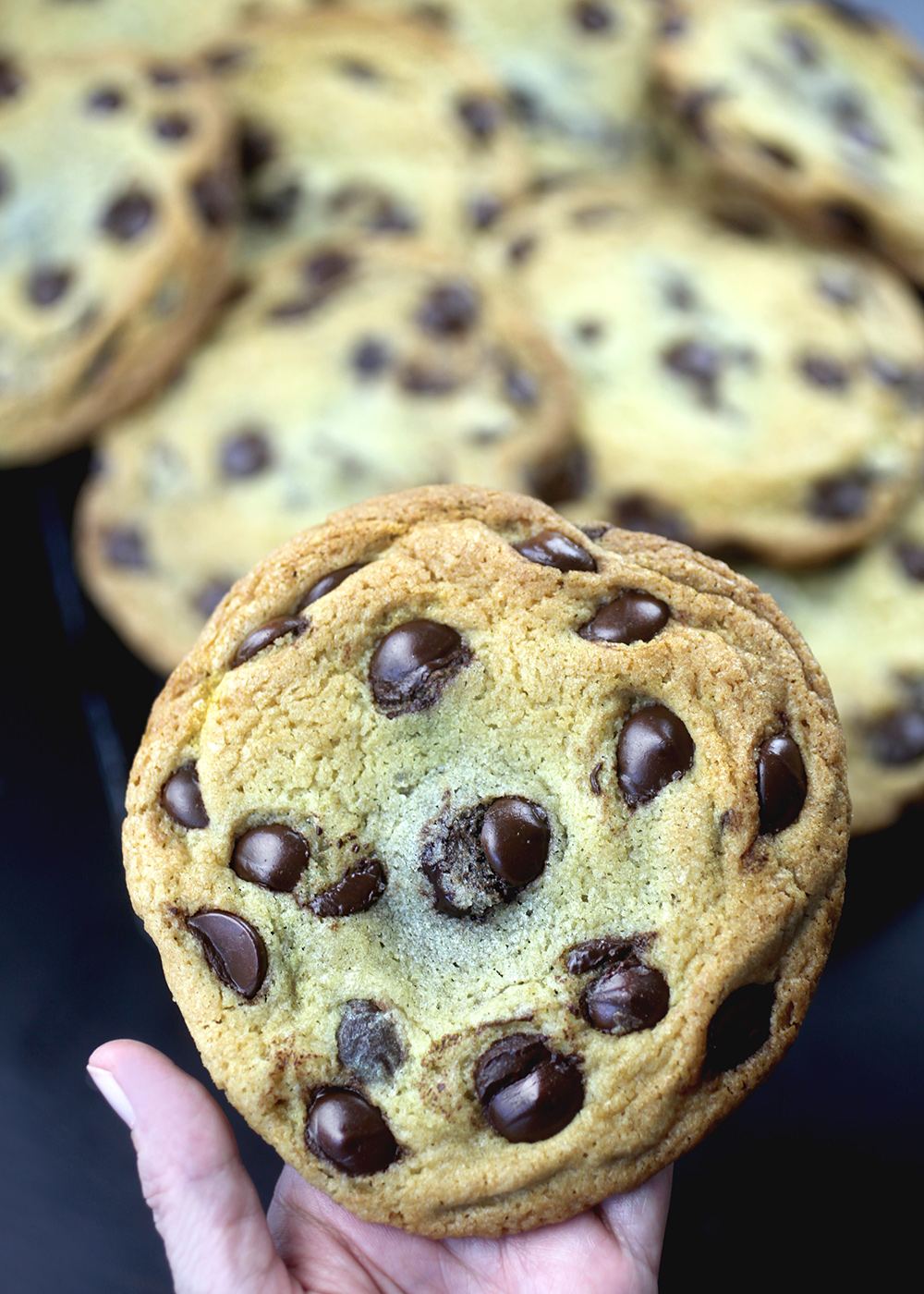 These cookies are colossal and studded with dark chocolate chips and stuffed with a melted dark chocolate truffle inside. So melty. So mega good.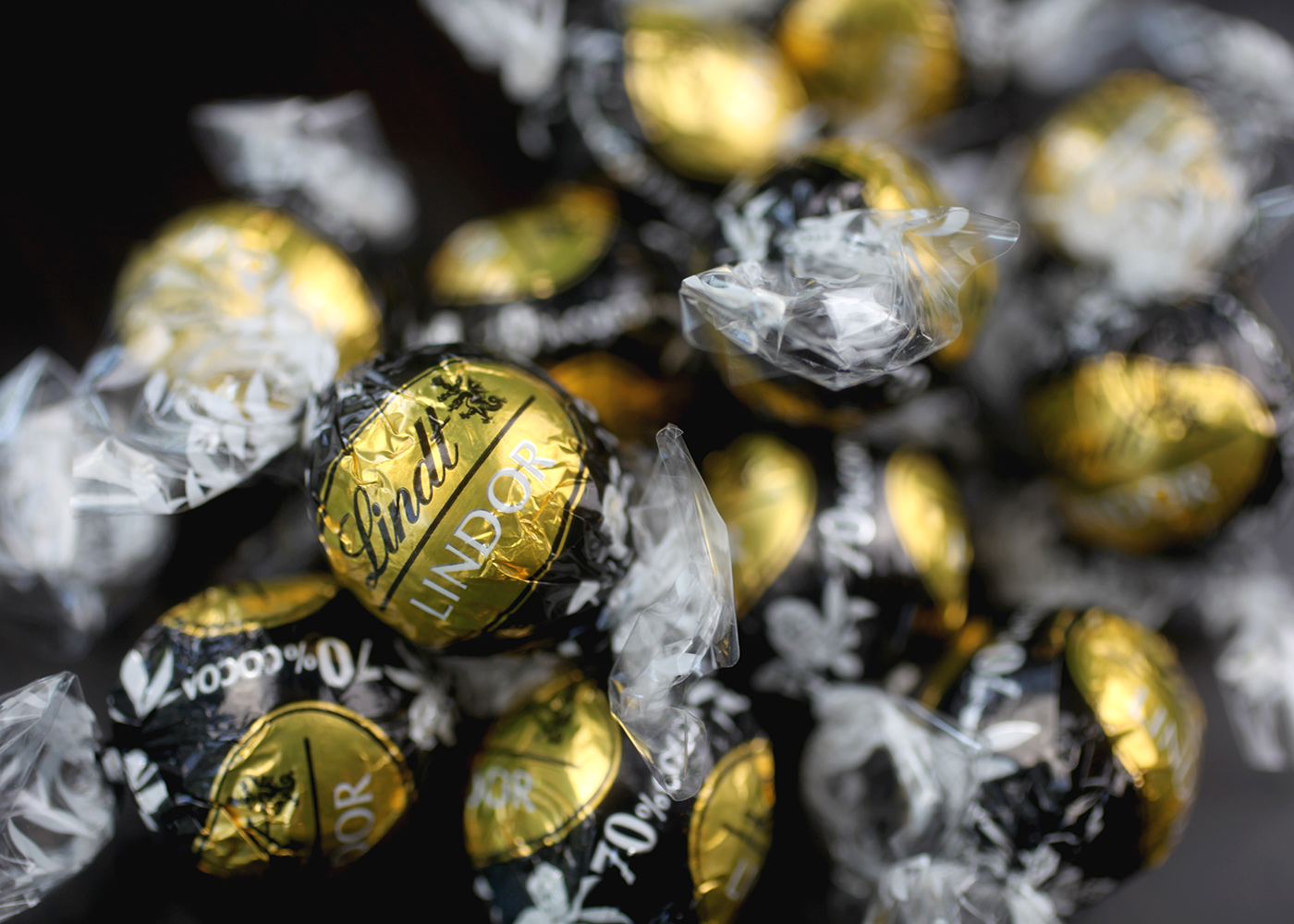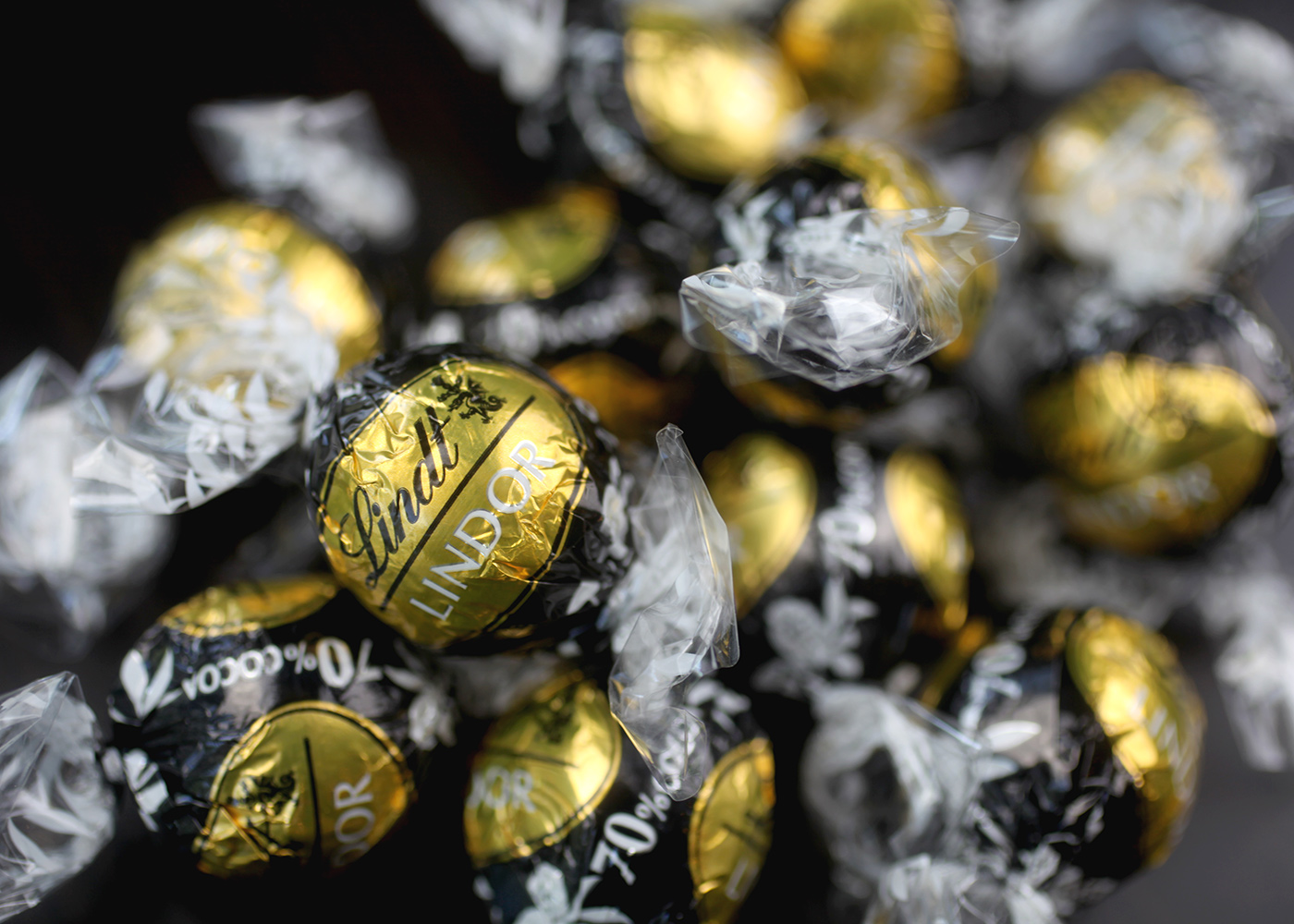 I used Lindt Lindor dark chocolate truffles but you could also make them with milk chocolate morsels and truffles if you prefer.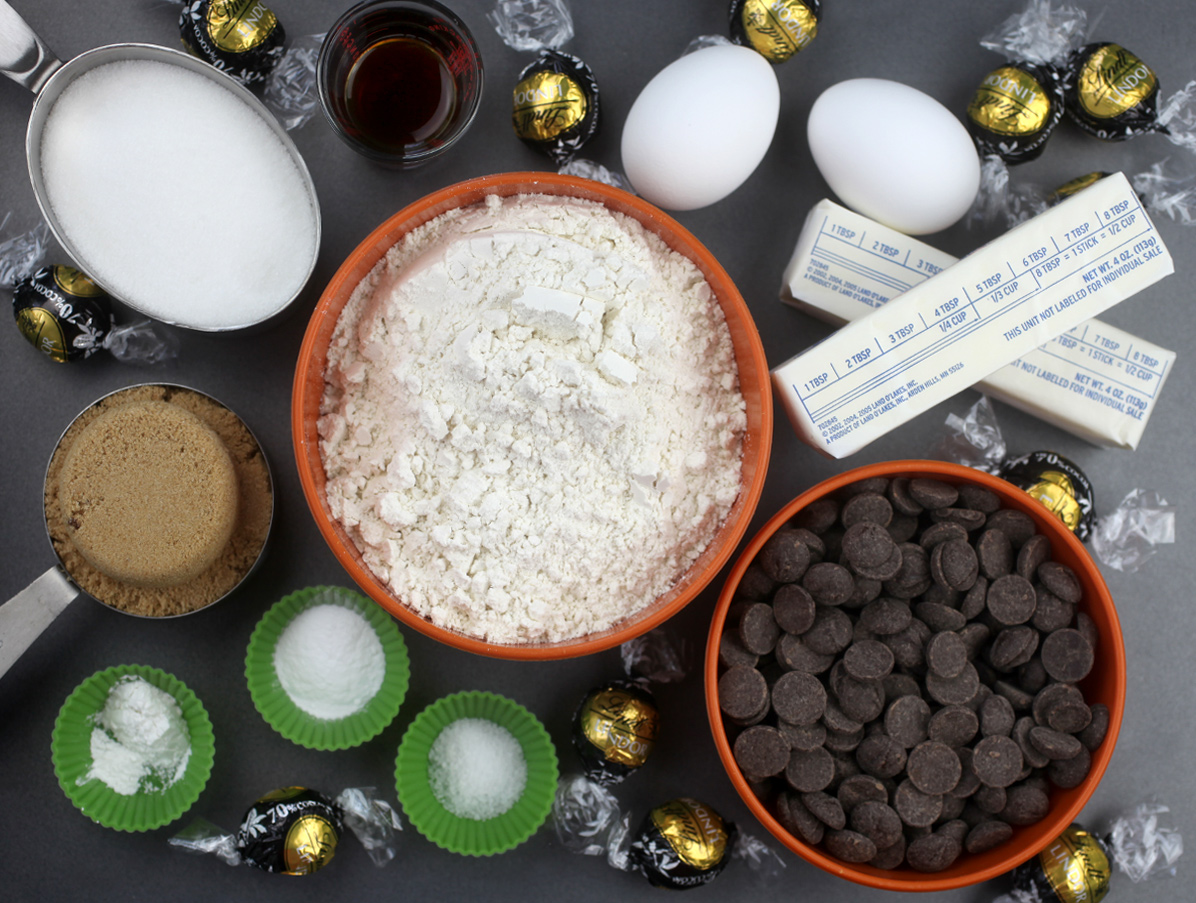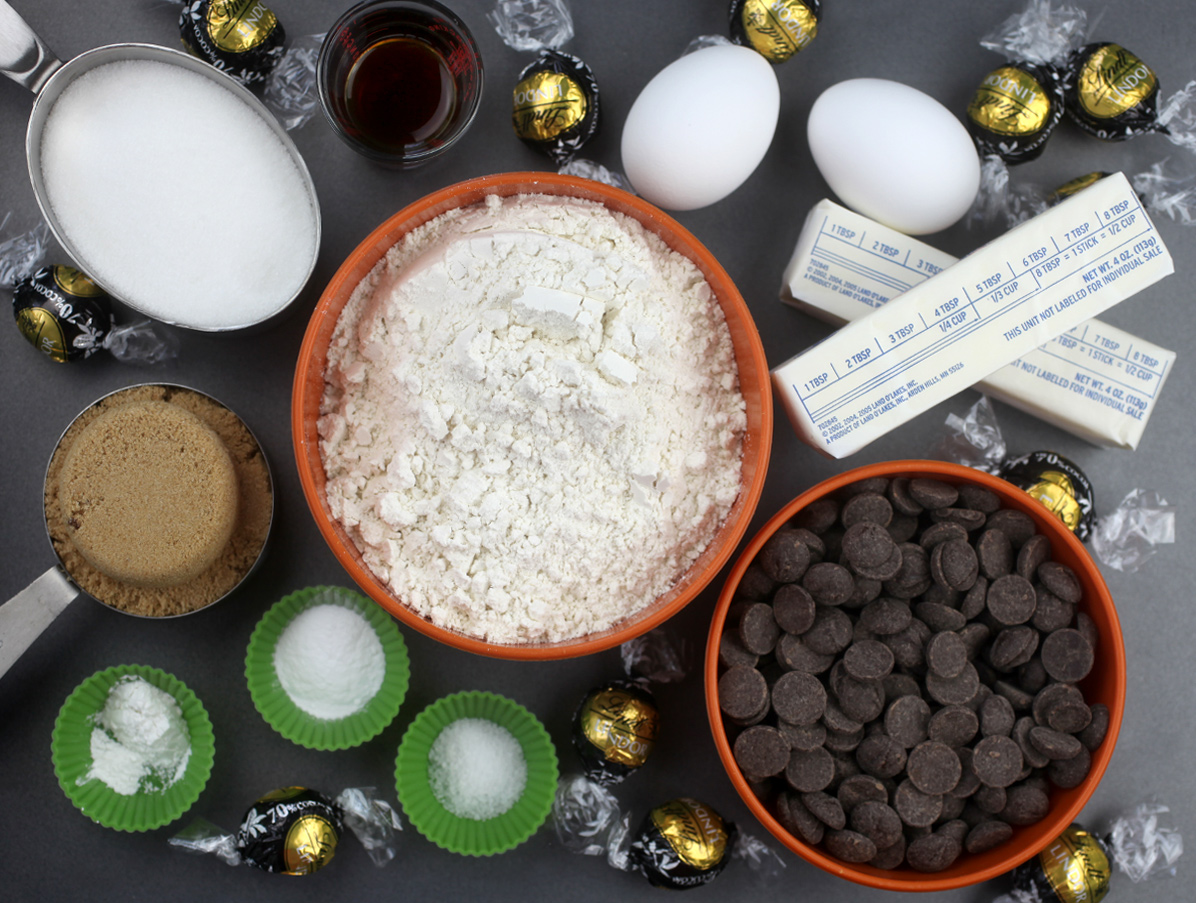 Now gather all the players to get going on the dough. Flour, butter, sugar, brown sugar, eggs, vanilla, baking soda, baking powder, and salt.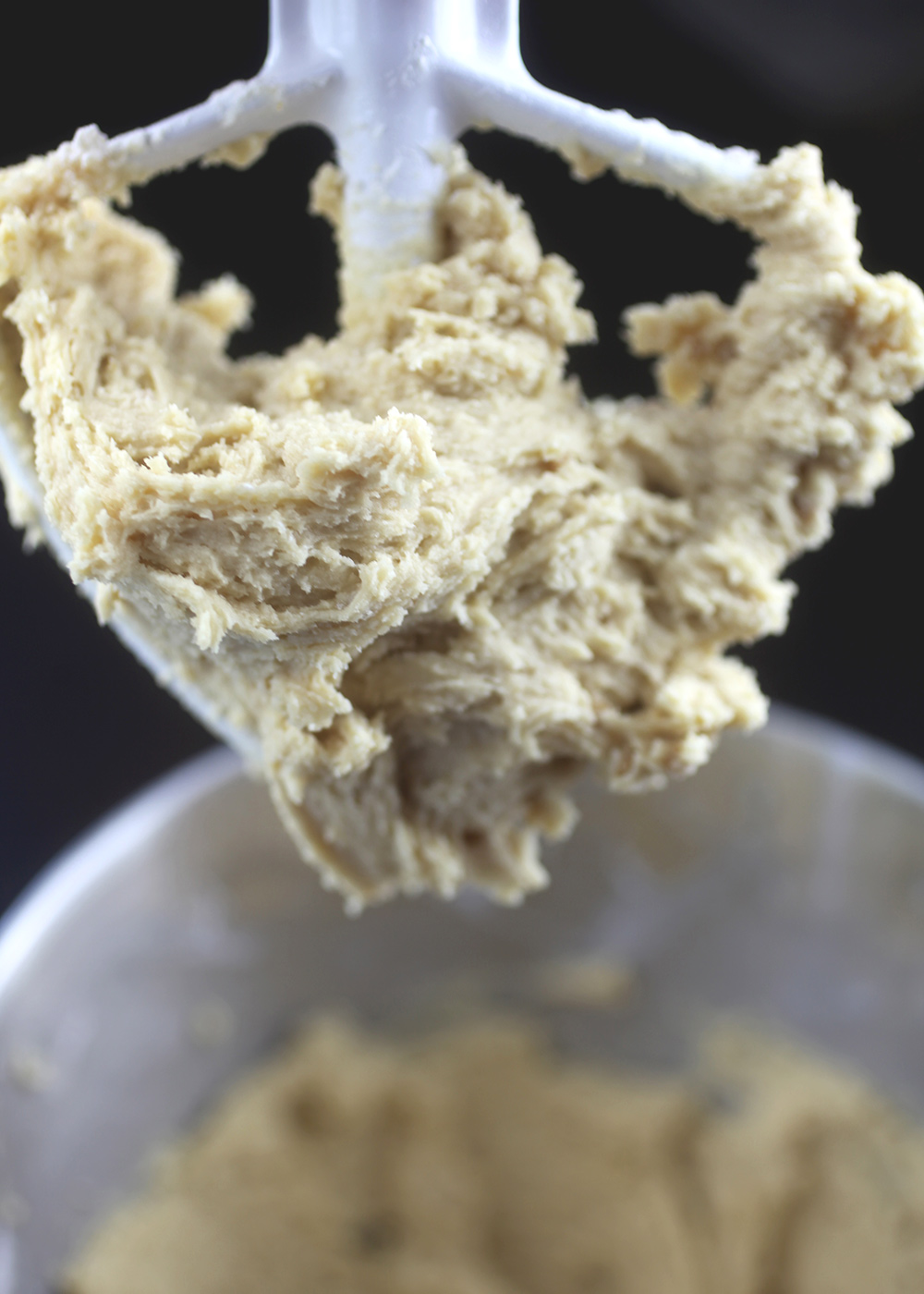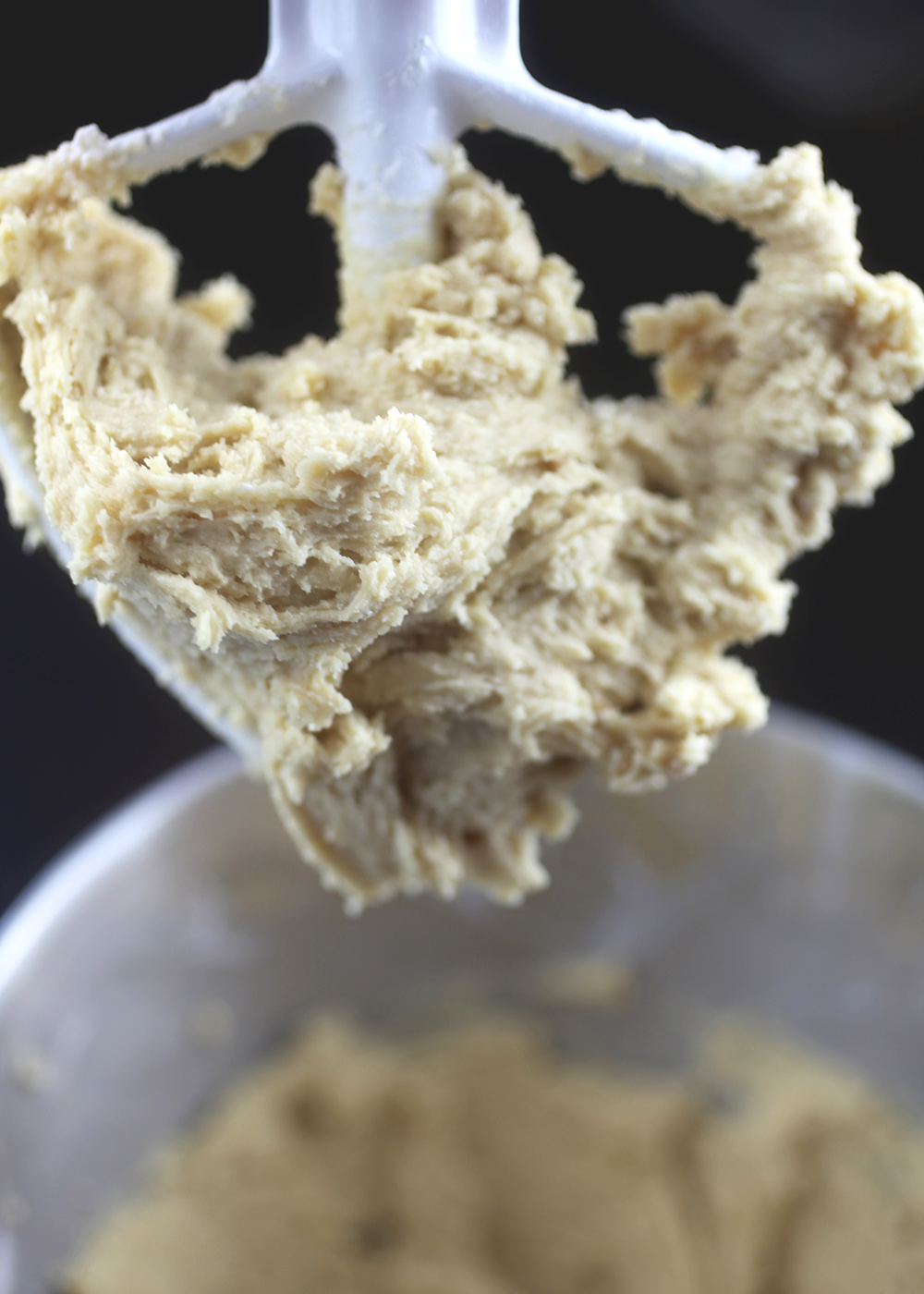 Glorious! If only I could eat it all just like this.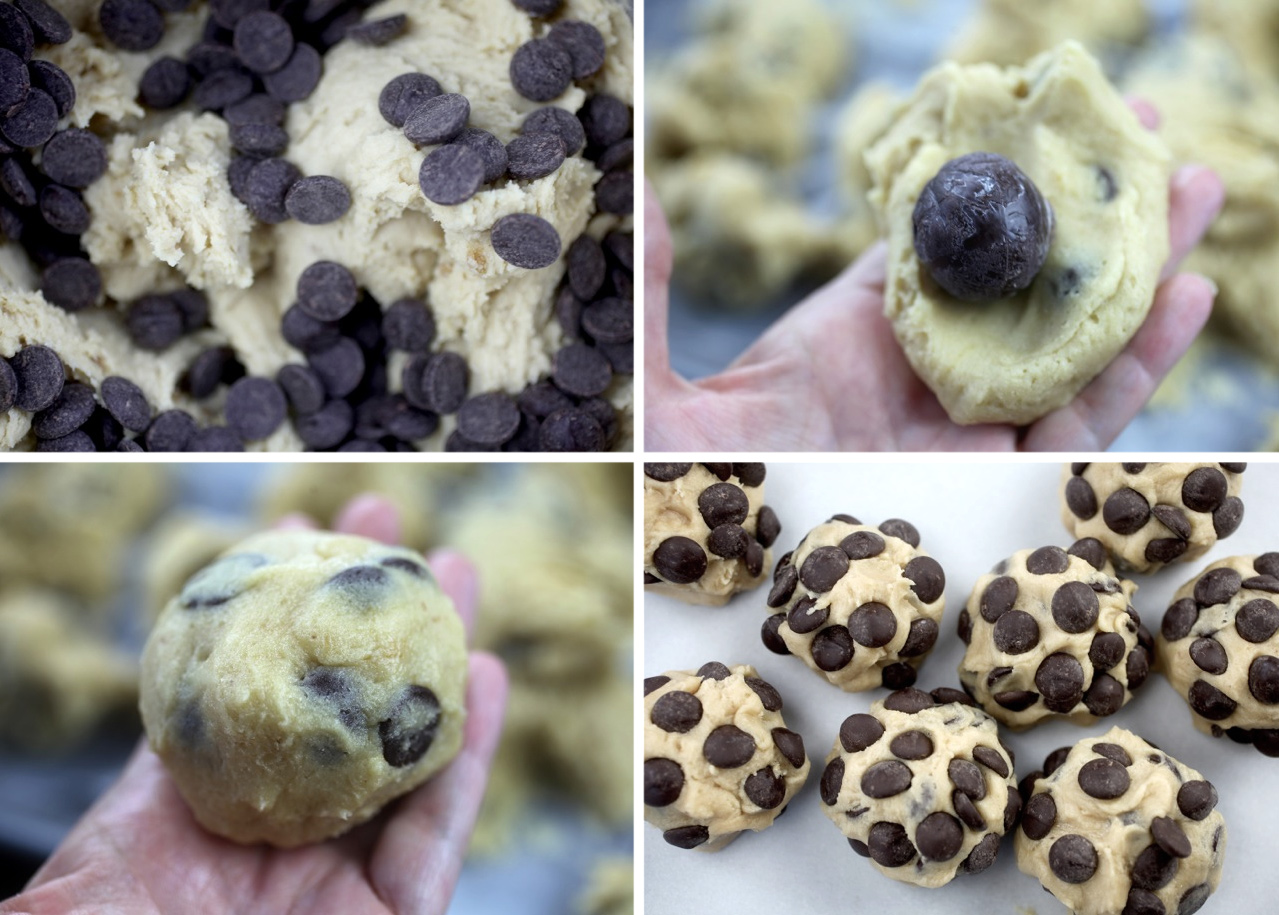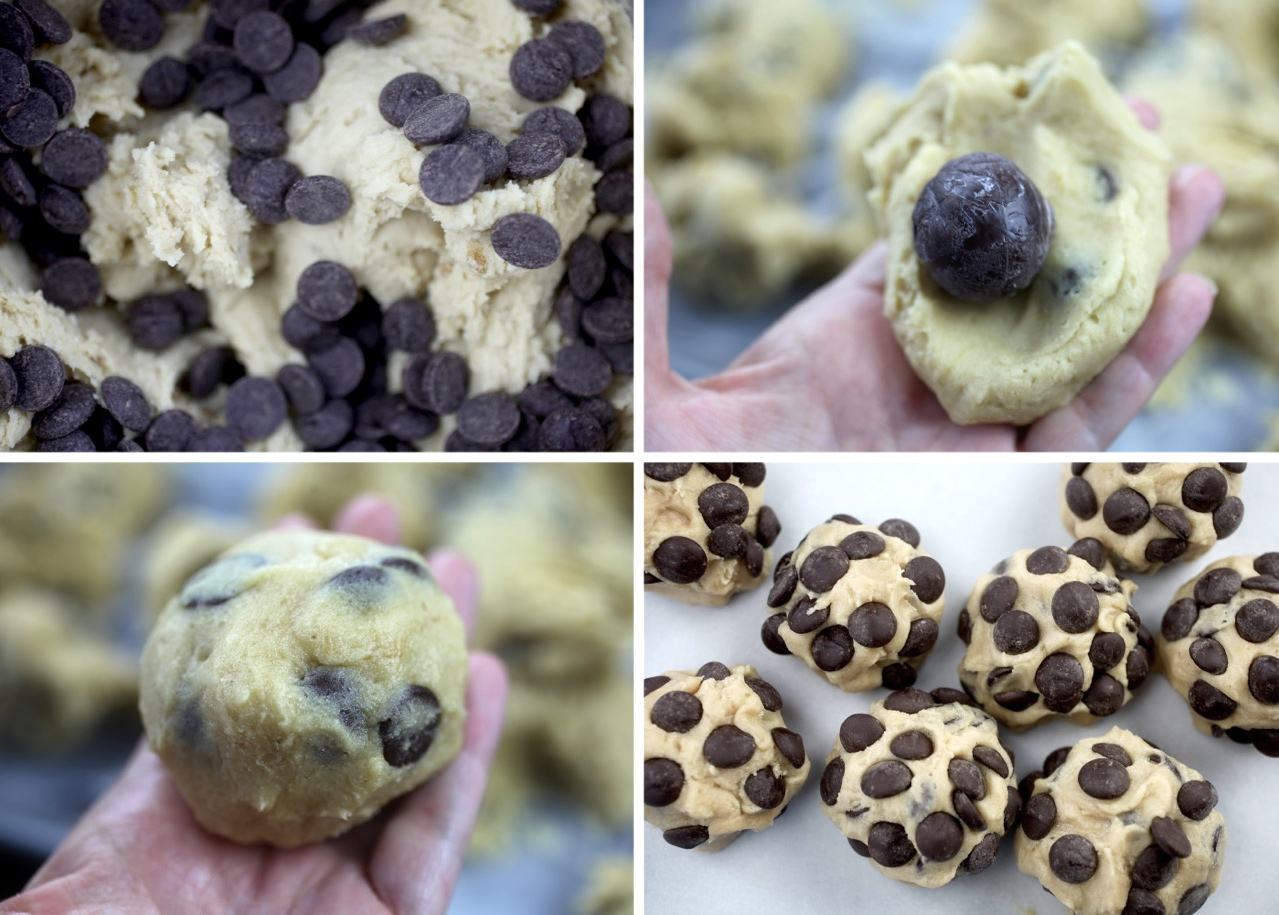 Once the dough comes together, mix in 2/3 of the chocolate morsels. Scoop 12 even mounds of cookie dough onto wax paper. Wrap each truffle with a mound of cookie dough and seal together. Place on a parchment paper lined baking sheet and then use the remaining morsels to stud the tops of the cookie dough balls. Place them four at a time on a baking sheet because these beauties bake up big.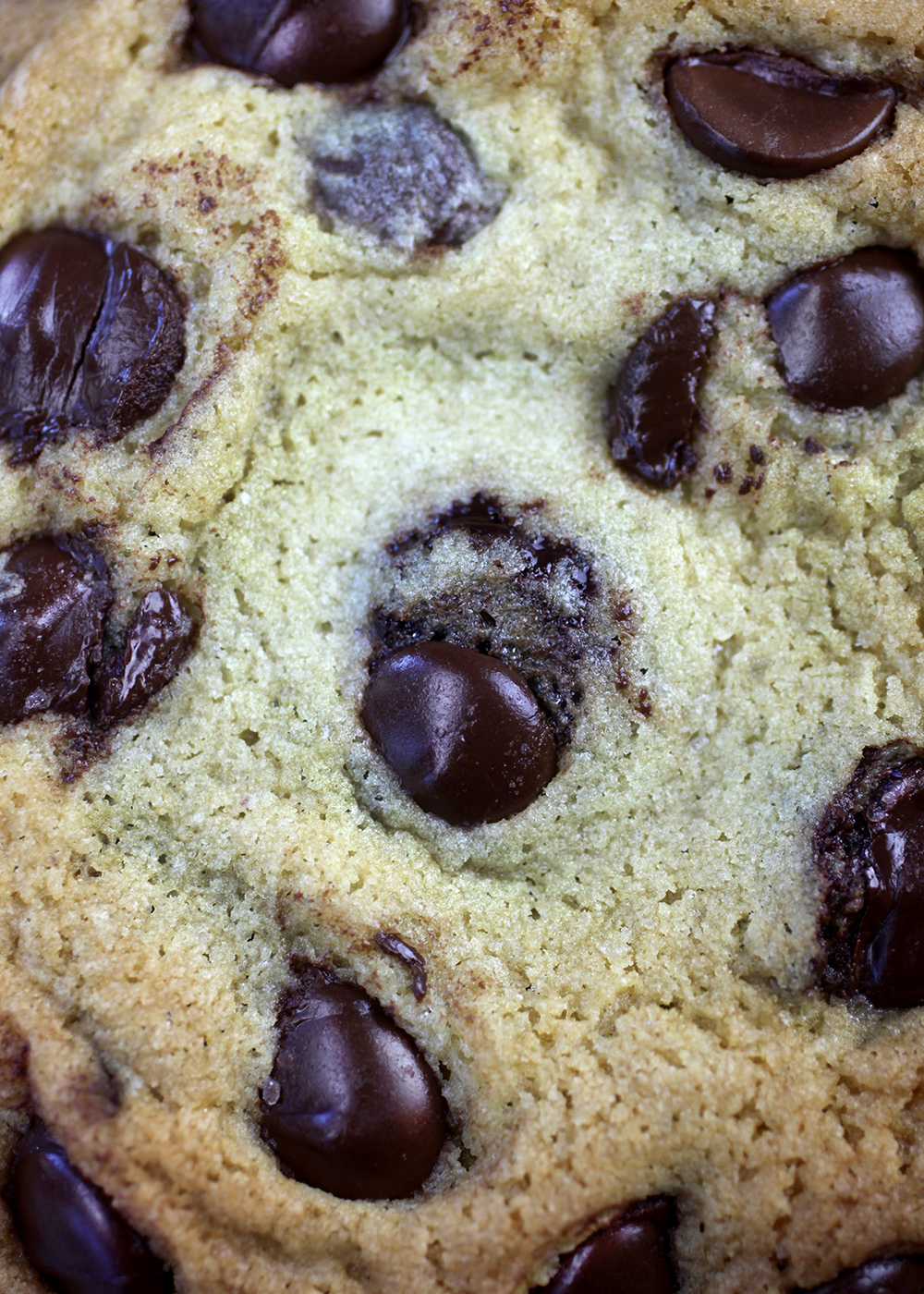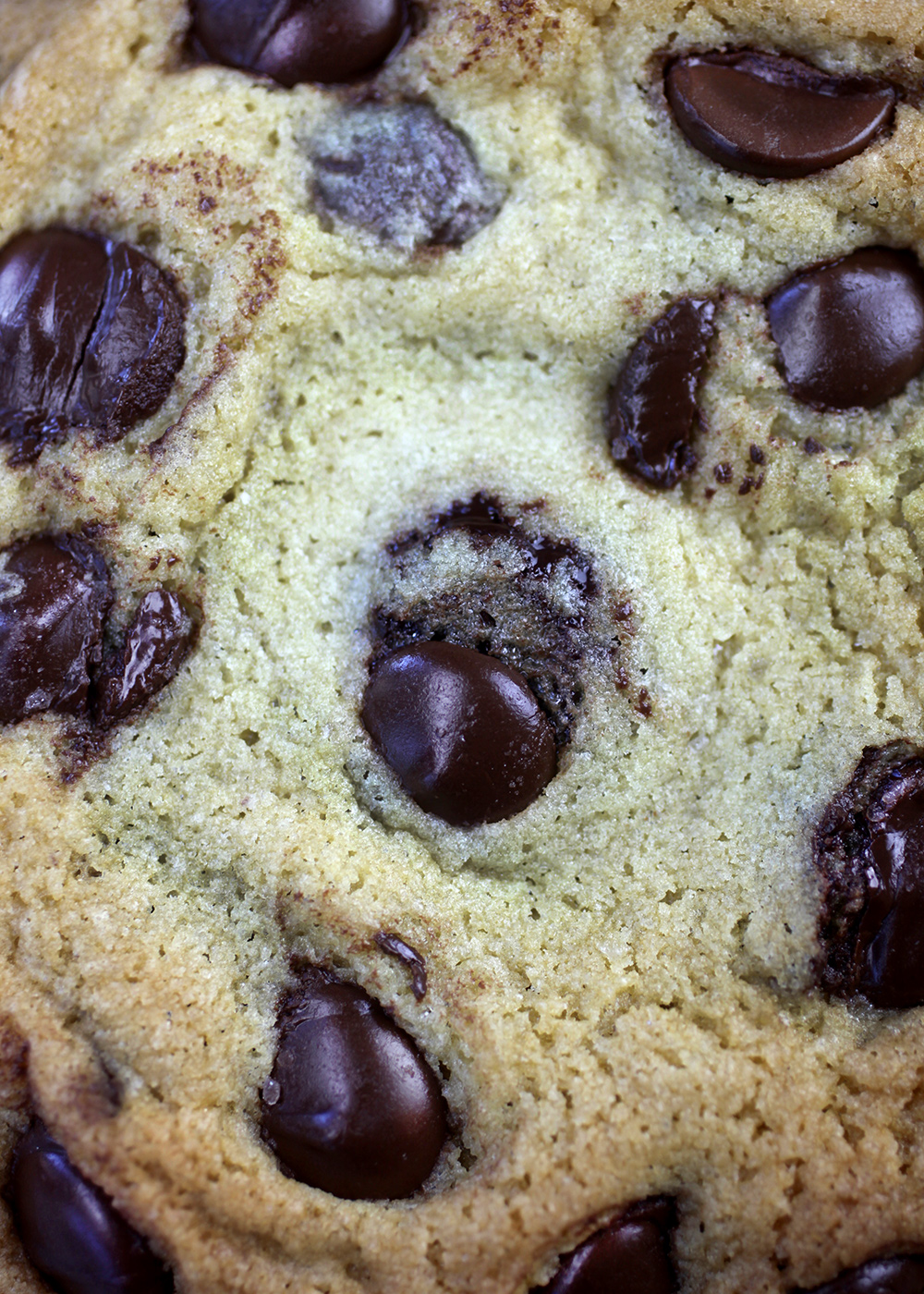 Bake those babies into big beautiful cookies. Like 5 inches big.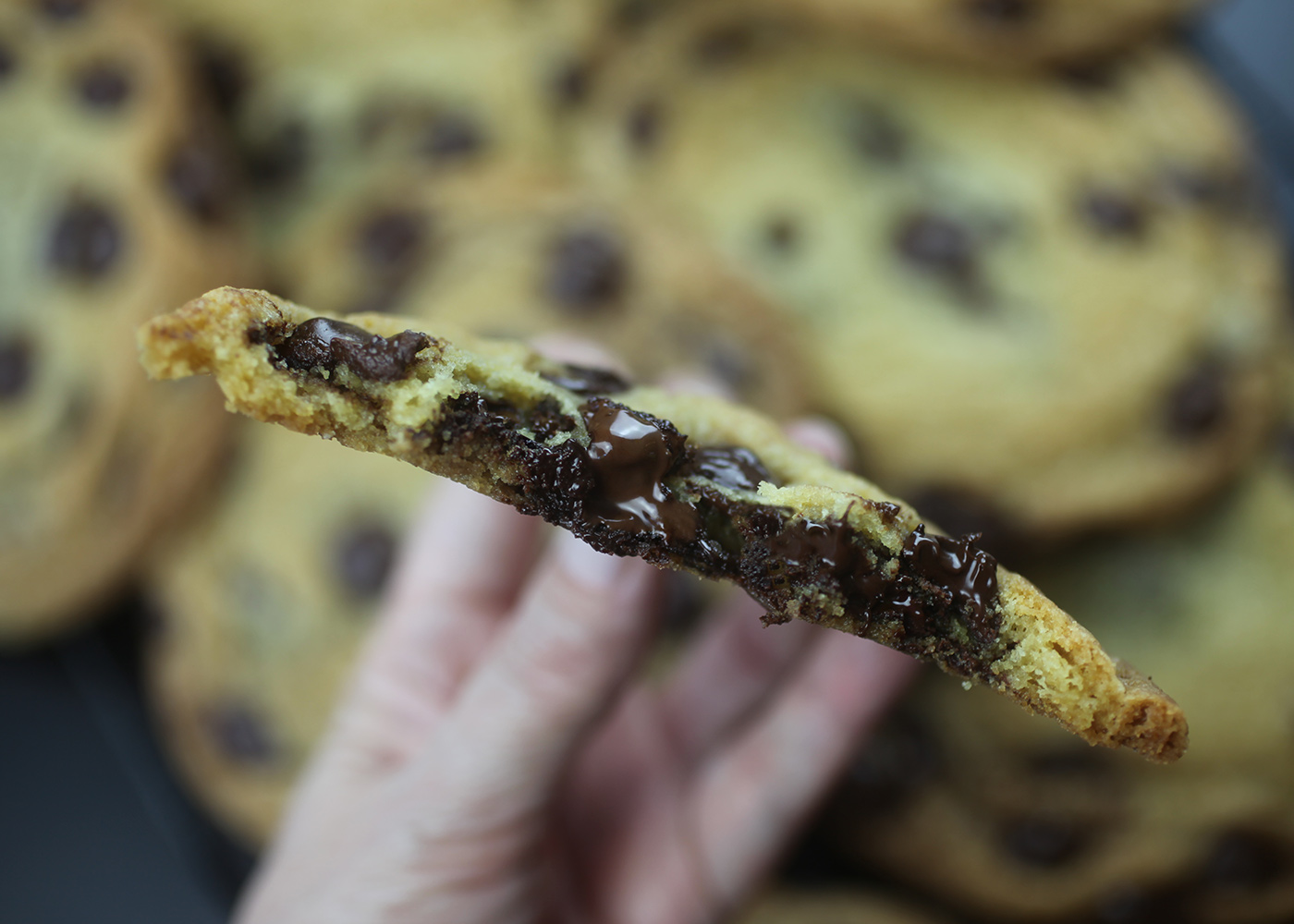 Break into them when they are still warm for a melty mouthful.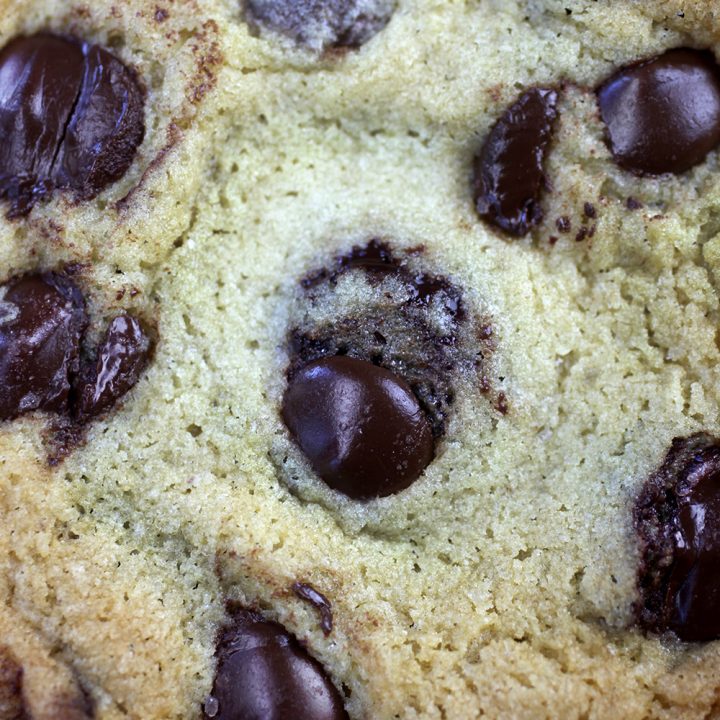 Yield: 12 5-inch cookies
Great Big Dark Chocolate Chip Truffle Cookies
Prep Time 20 minutes

Cook Time 16 minutes

Total Time 36 minutes
Ingredients
2-1/2 cups all purpose flour
1 teaspoon baking soda
1/2 teaspoon salt
1/2 teaspoon baking powder
1 cup butter, room temperature
3/4 cup light brown sugar
3/4 cup granulated sugar
2 eggs
2 teaspoons vanilla
2 cups dark chocolate morsels
12 Lindt 70% Extra Dark LINDOR Truffles
Sea salt
Instructions
Line two baking sheets with parchment paper and preheat oven to 350 degrees Fahrenheit.
Whisk together flour, baking soda, baking powder and salt in a medium bowl and set aside.
Cream butter and both sugars in a stand mixer until light and fluffy. Add eggs, mixing one at a time until combined. Add in vanilla and mix until combined. Slowly add flour mixture until just combined.
Stir in 2/3 of the morsels and then divide cookie dough on wax paper into 12 equal mounds. Flatten each mound slighty in your hand, place a truffle inside and wrap dough around sealing the edges together into a ball.
Place cookie dough balls one of the parchment paper covered baking sheets and then use remaining morsels to stud the tops. Sprinkle the cookie dough balls with sea salt and chill for about 20 minutes before baking.
Bake 4-6 cookies at a time on the second prepared baking sheet so they don't bake into each other. Bake for 12-16 minutes and repeat with remaining cookie dough balls. Note: These cookies also spread less on dark coated baking sheets.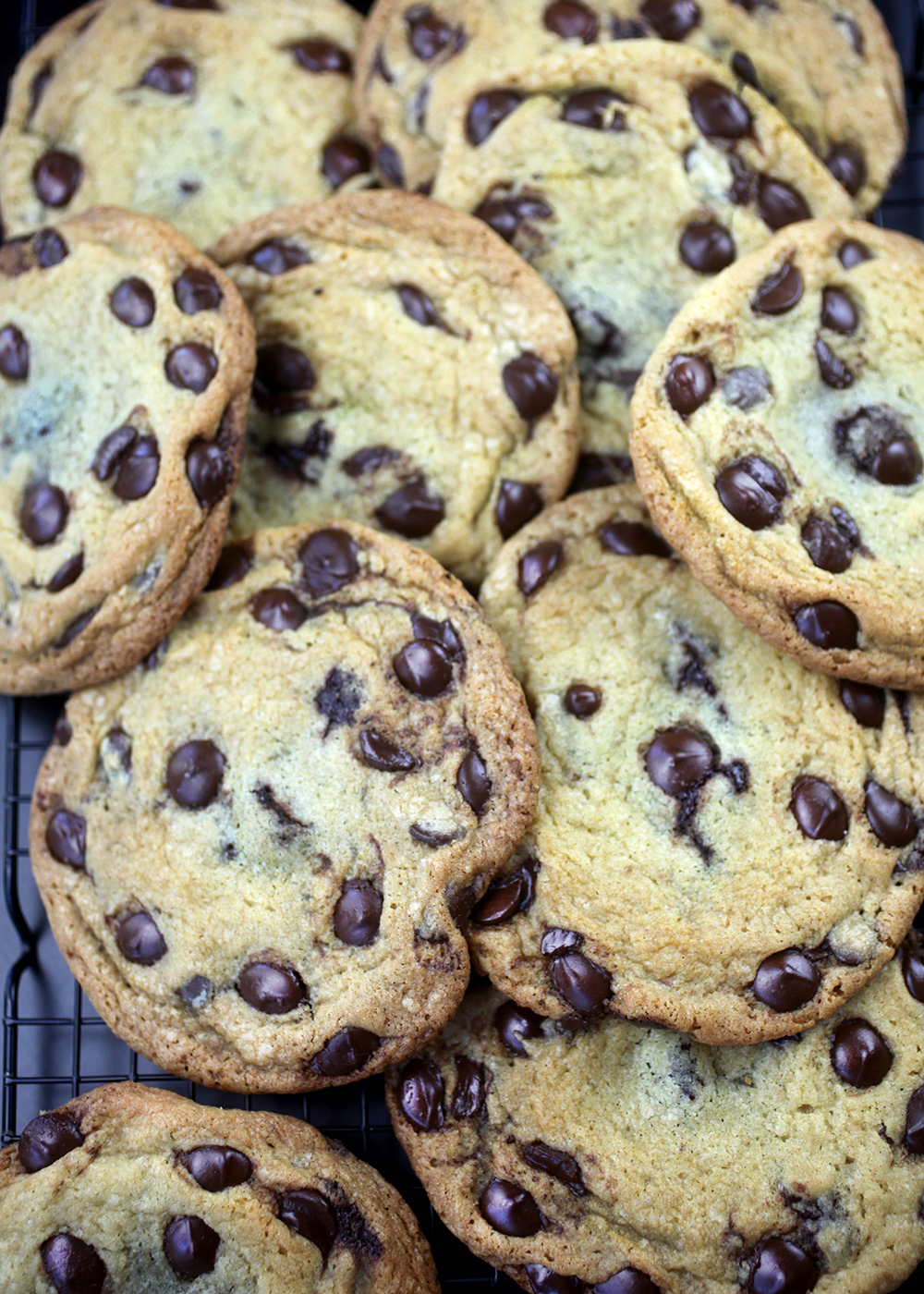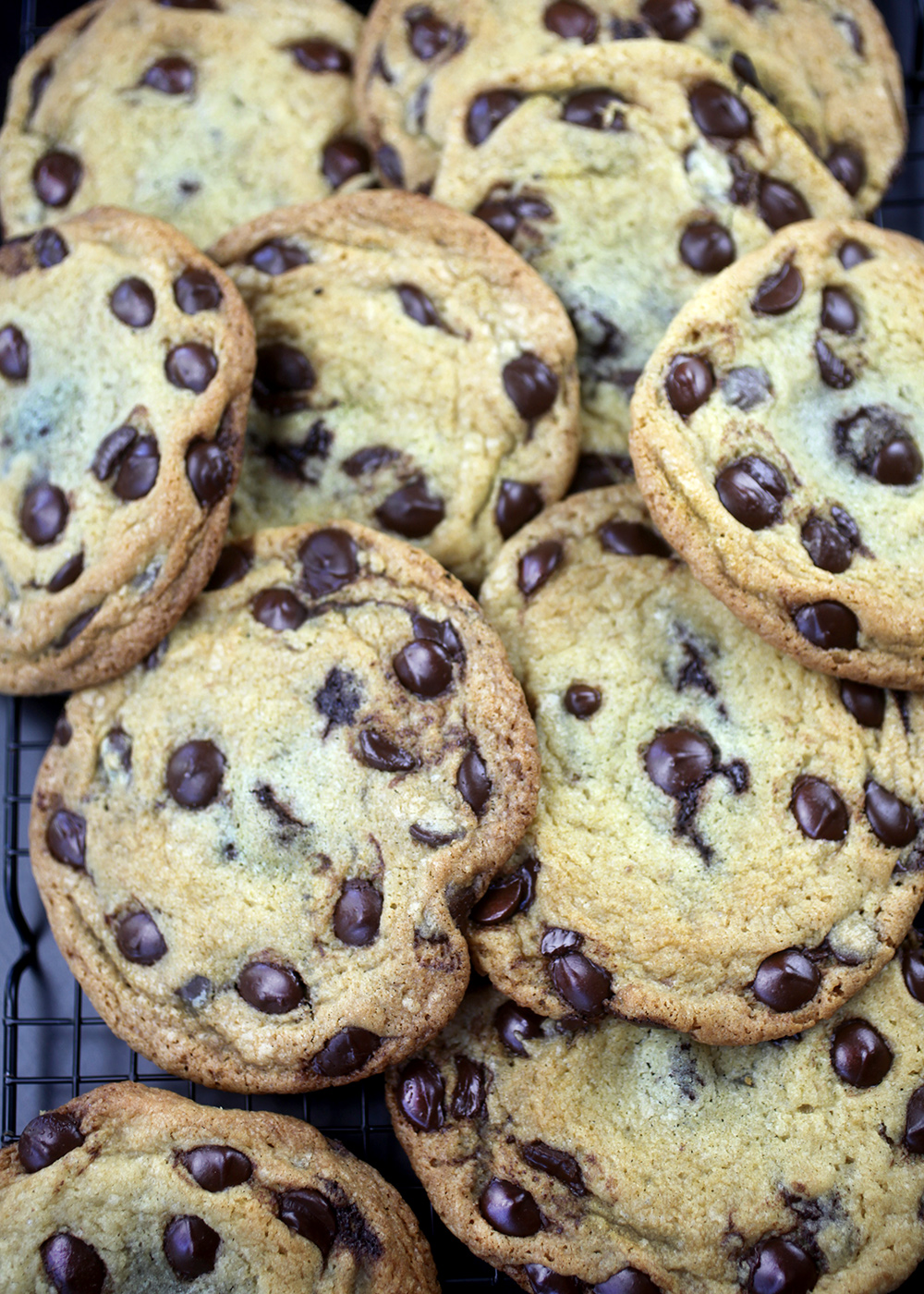 Enjoy!