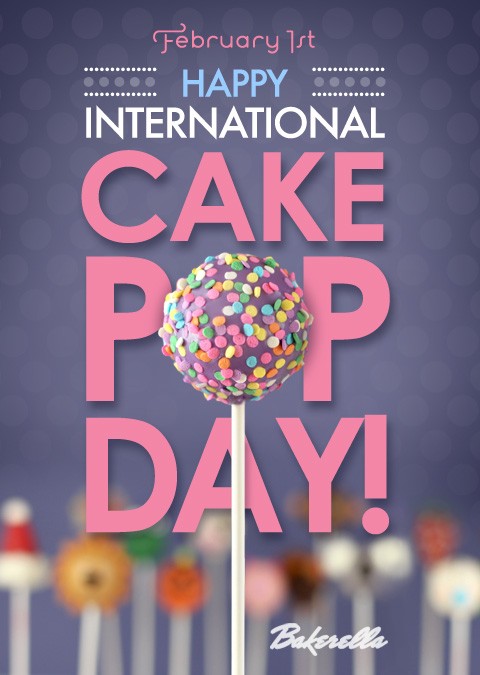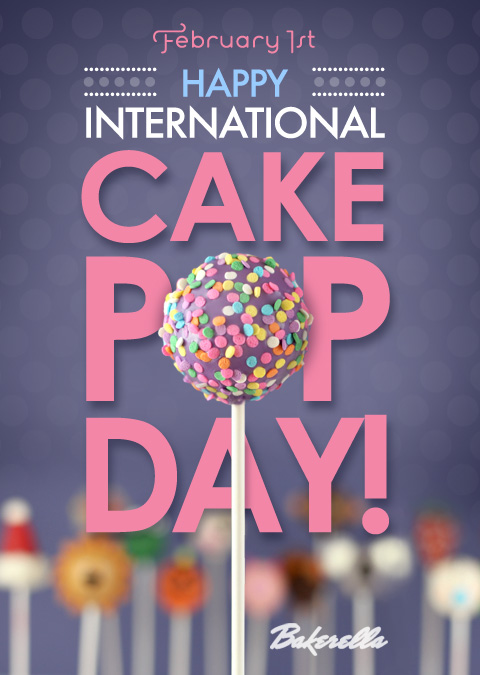 Happy February and Happy National Cake Pops Day, too! Whoohoo!
Or is it Cake Pop Day? It is in the photo above anyway. You know, so I could have POP centered in the card above … The S would have totally thrown off my graphic. : ) And I added International, too. Cake Pops bring smiles everywhere, right.
Can you believe it's been five years today … five! … since I first posted these cupcake pops. Reading that post now makes me smile. I had no idea then of how incredibly popular they would become or that people all over the world would be making them. And if someone had told me then that I'd have books based on that little cupcake on a stick … or even better … a toy. Ha! I would have told them they were from crazy town. So I'm glad no one told me that because I might of sabotaged myself if I knew what was coming. But just letting things unfold and having fun making cake pops and sharing them with all of you has brought so much joy and amazingness in many more ways than I could have ever imagined. Plus, I love living in crazy town.
Anyway, last year I thought that February 1st as the anniversary, would be a sweet day to celebrate a treat that takes part in the celebrations of so many. So this year, I'm excited it's also on Foodimentary's calendar of national food holidays for February 1st. Yay!
Love Cake Pops?
Raise your hand if you've seen them at a party, or made them, or just eaten them.
Give yourself a shout out if you sell them or share them with others.
Say hi if you have. I love hearing how they've impacted lives in so many unexpected ways.
Below are a few of my pops from the last five years. I was trying to pick a favorite, but I don't think I can anymore. The cupcake pops will always be nearest and dearest to my heart, but man those Garfield pops are too much. I didn't even remember making them until I started looking back at some of my photos.
Anyway, I hope these brighten your day … and maybe give you a little smile, too.
And please, link up some of your own cake pops below. Who's making Valentine Pops?
I'd love to see what you've been dipping and decorating and especially all of the countries you've been doing it from.
Hi… Hugs… and Happy Cake Popping!
xo Bakerella