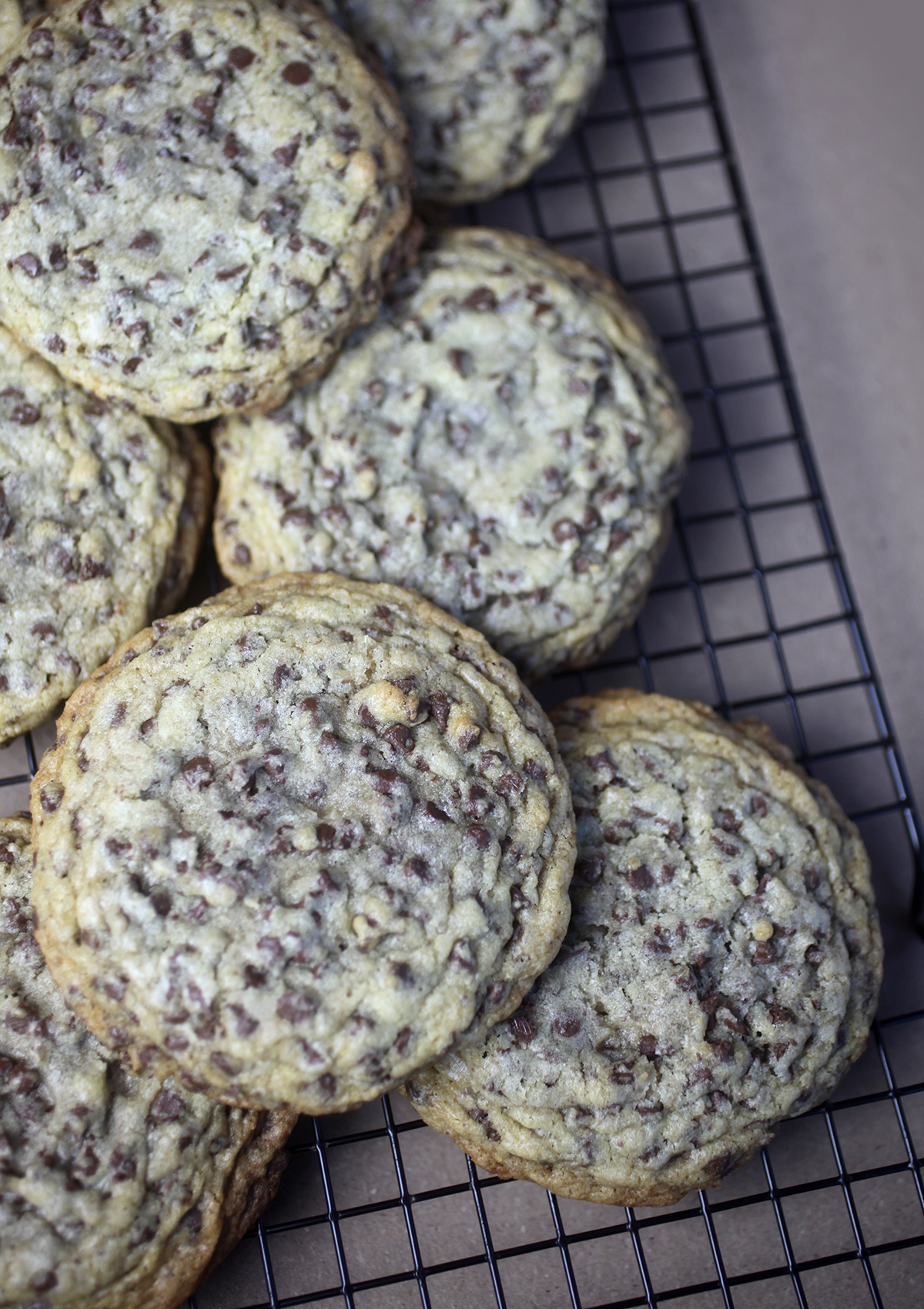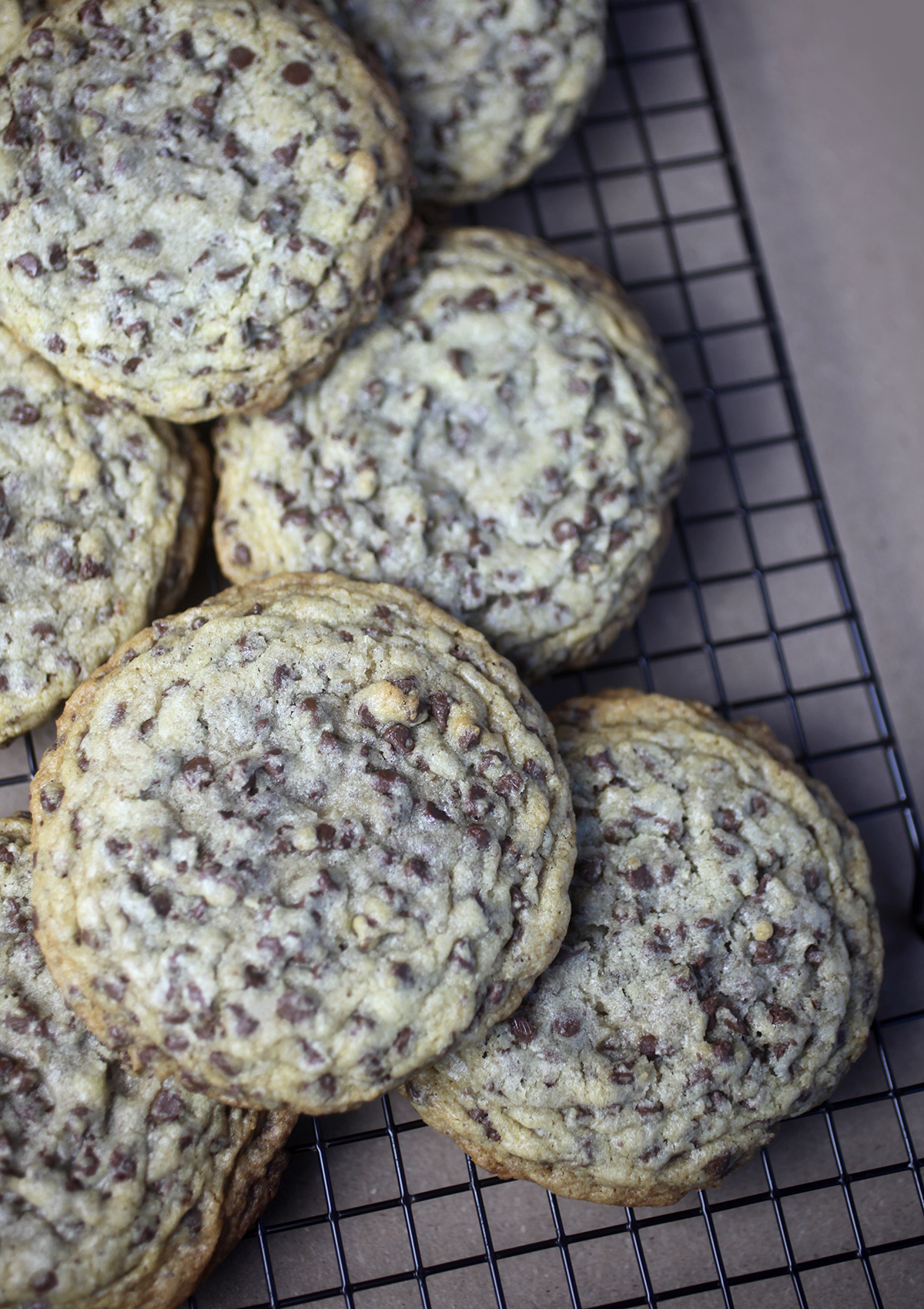 Look at these big boys. Giant chocolate chip cookies are always a good idea. These are palm sized and stuffed with tons and I say tons of mini chips. I'm talking two entire bags of miniature semisweet morsels. Mmmmmm!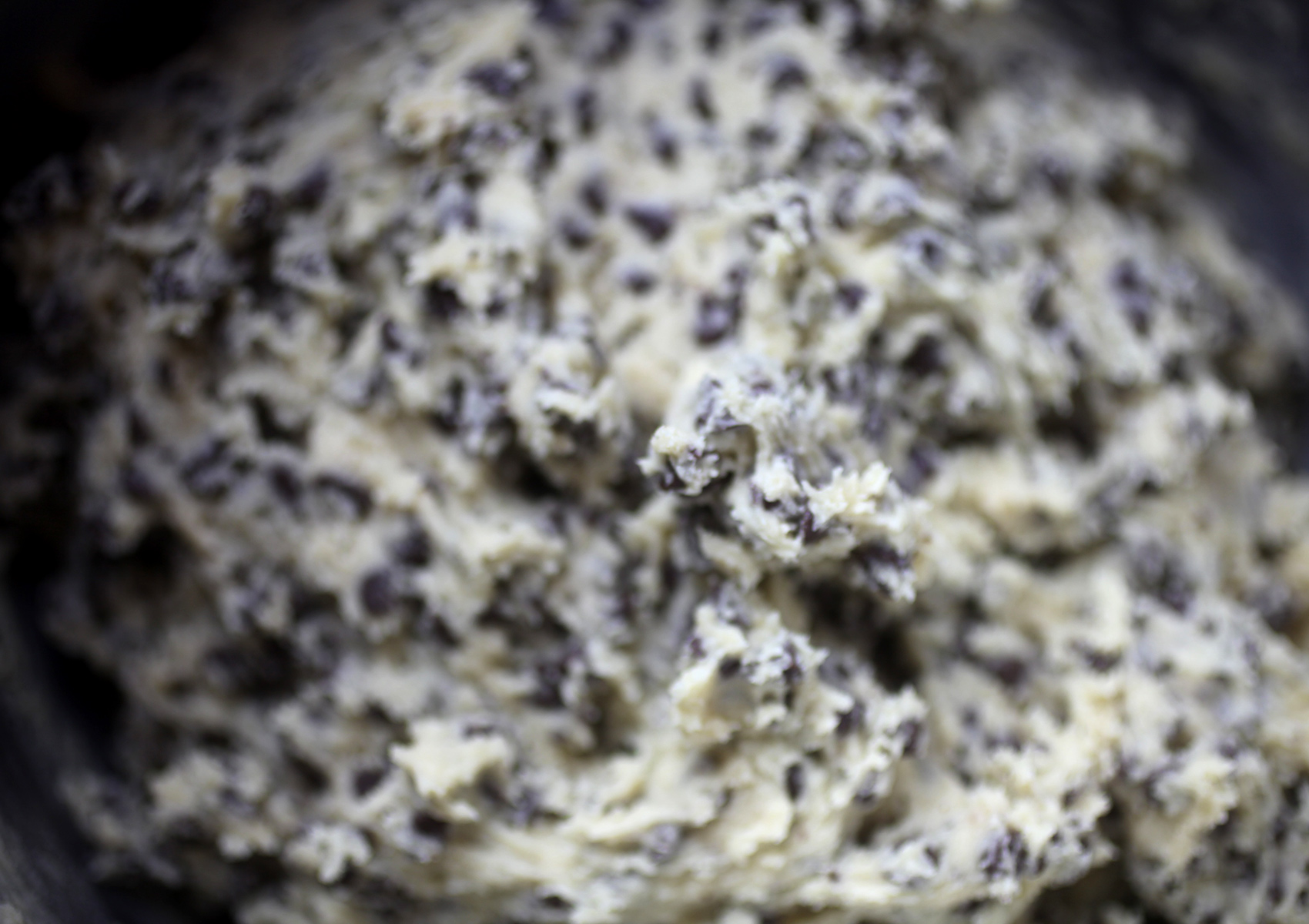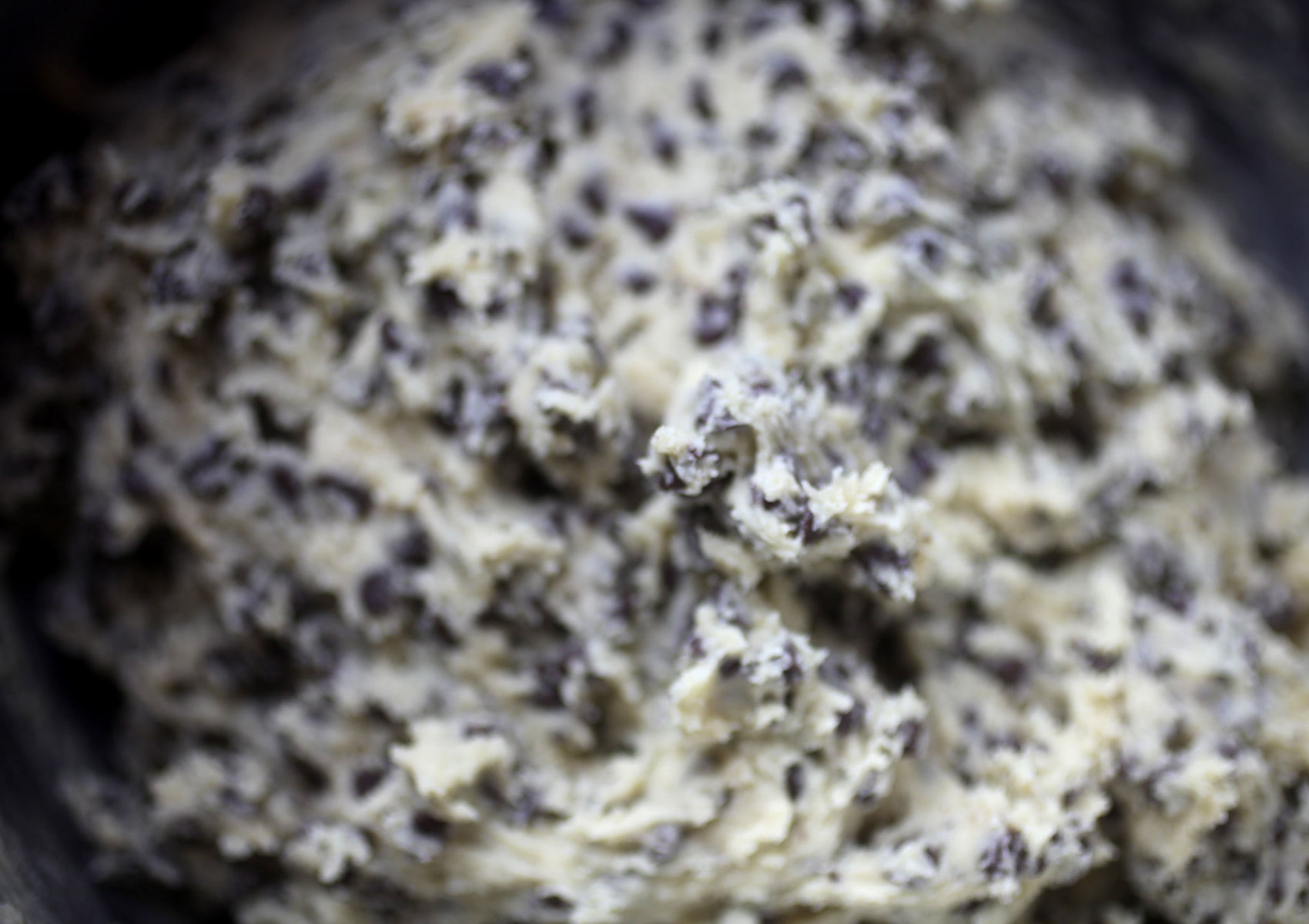 Batter up! These cookies are in the major leagues.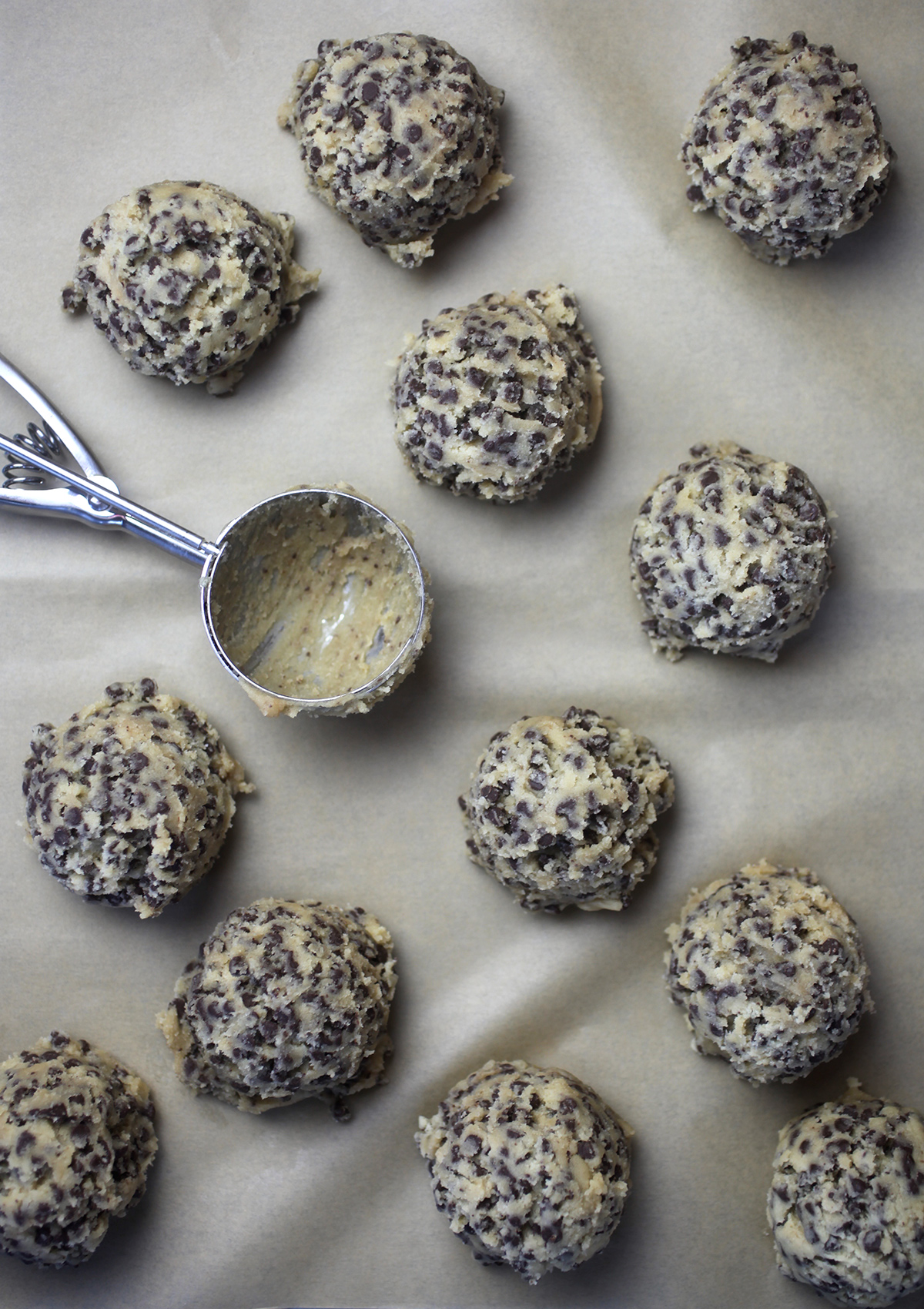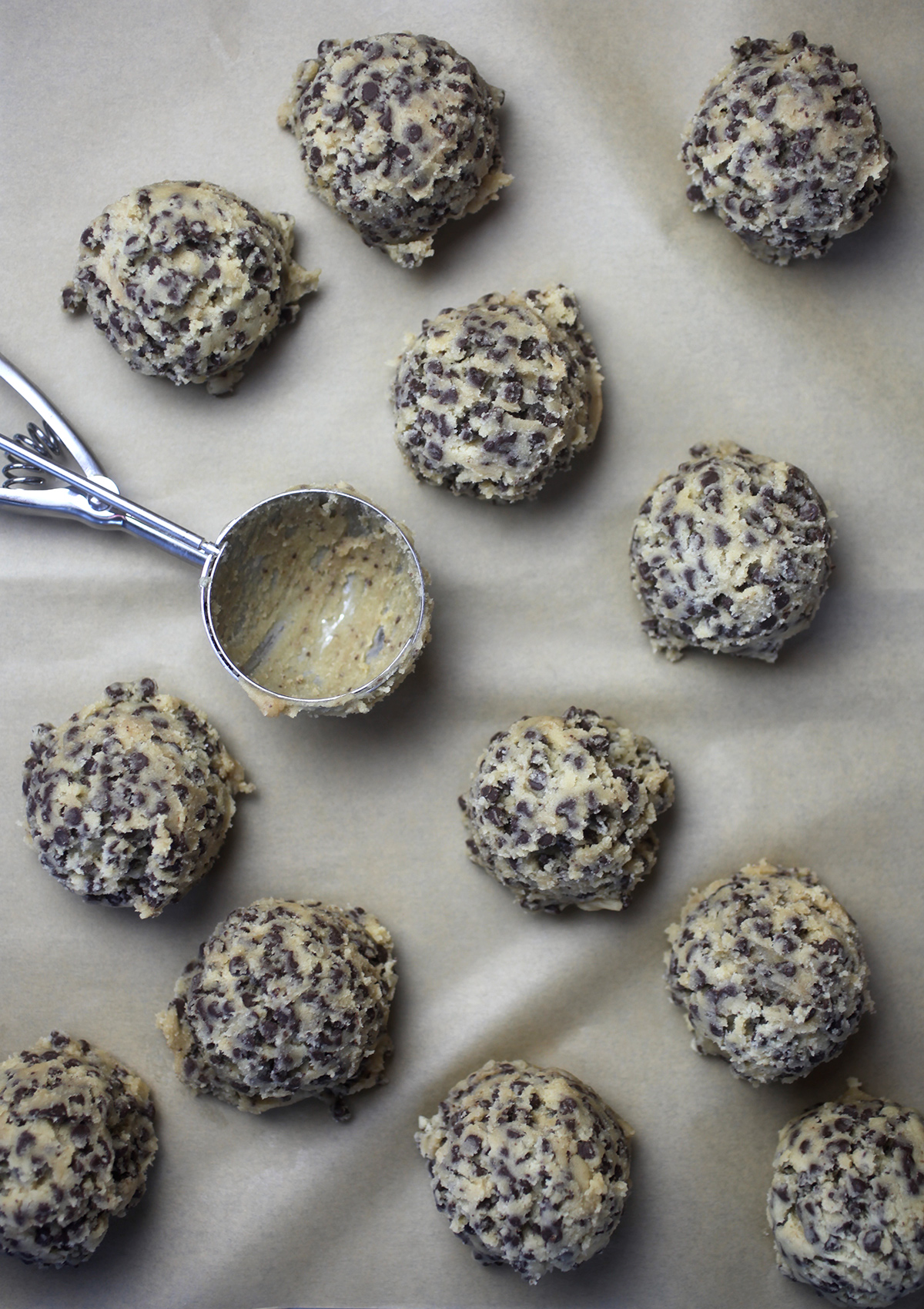 Look at those scoops will you?! Each one dotted diligently with chocolate.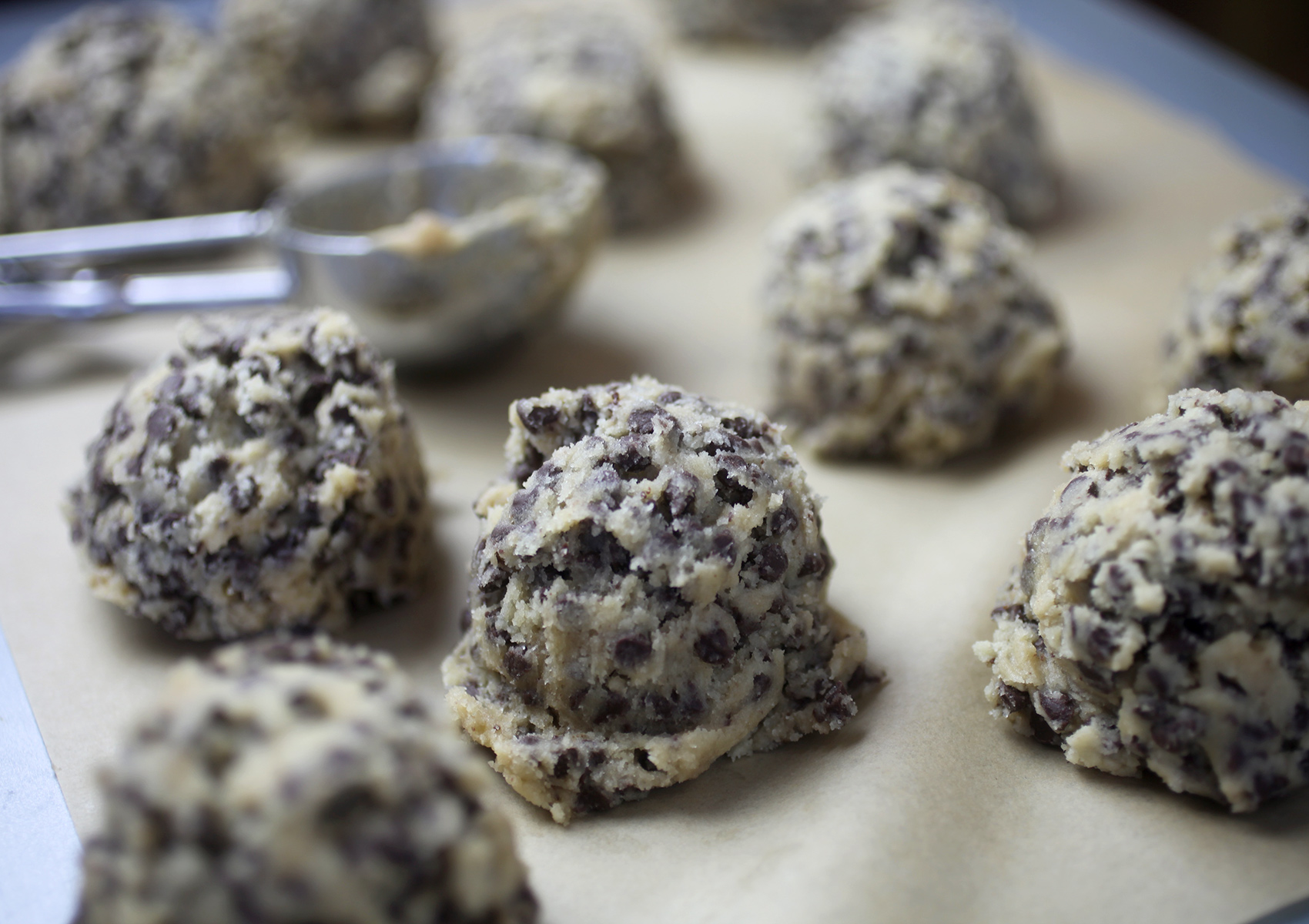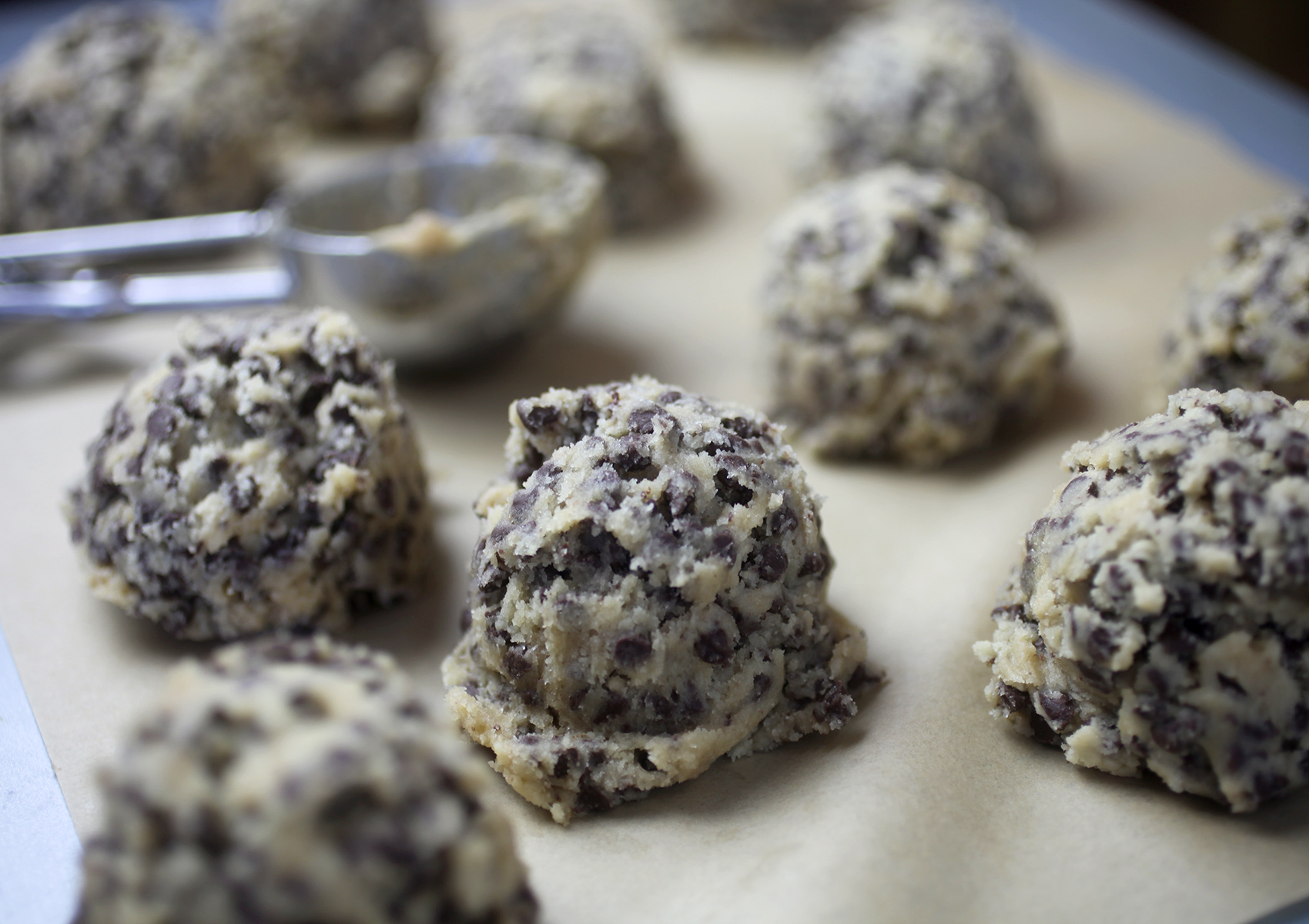 I used a 2.5 inch cookie scoop for these and packed it full.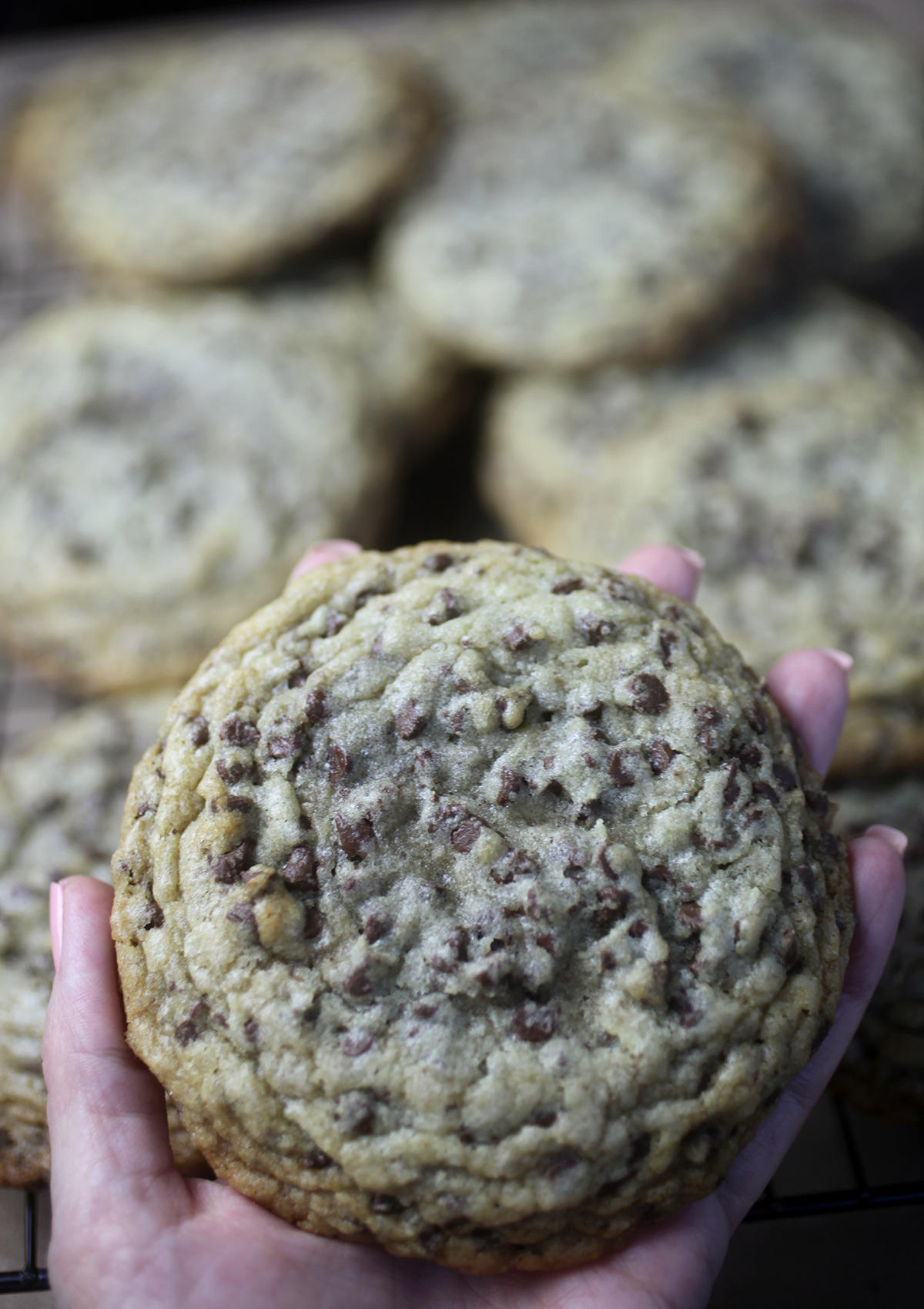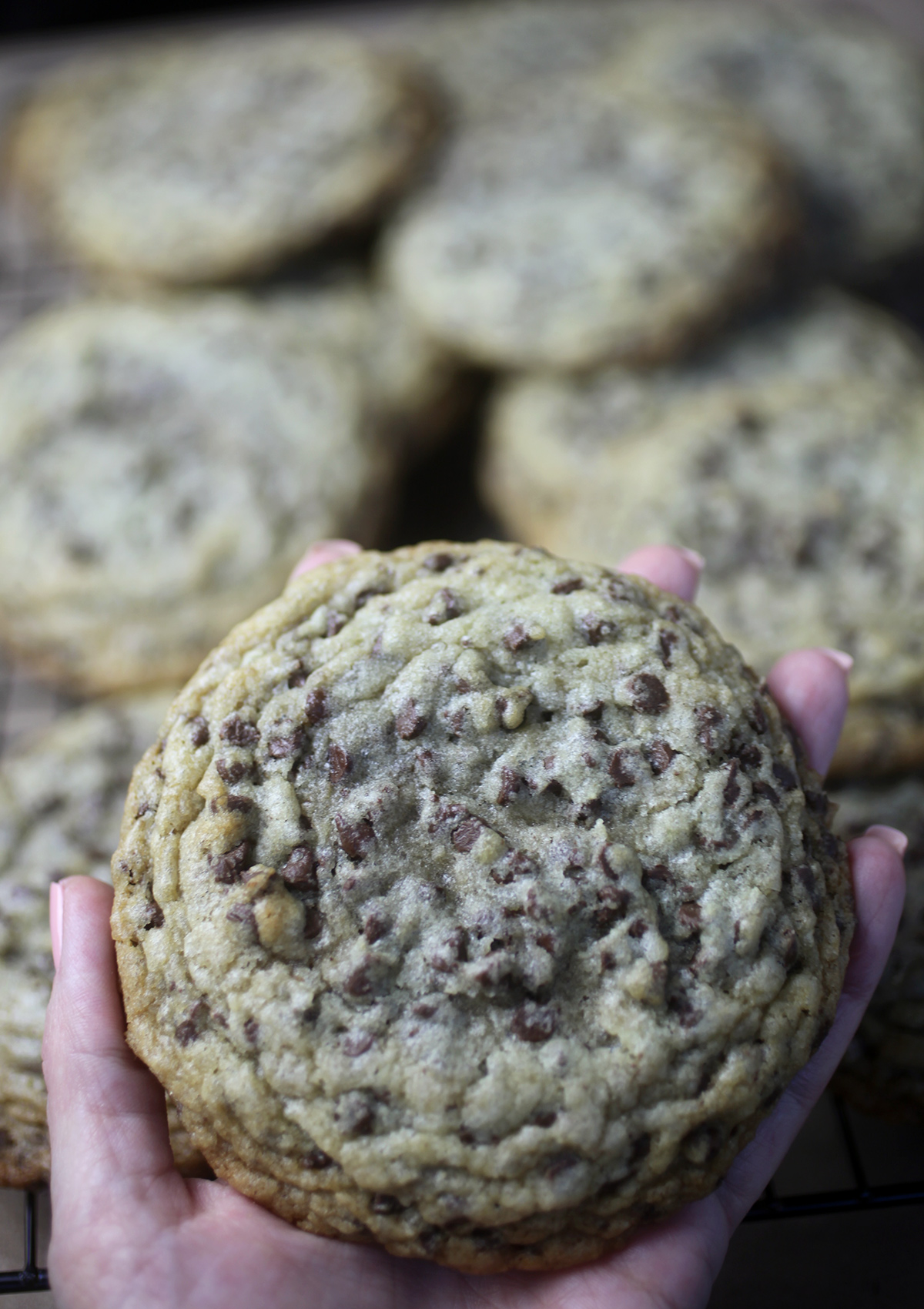 When they are done baking, they'll barely fit in the palm of your hands. That's okay because they won't last that long there. These are my new favorite chocolate chip cookies. At least until I make another new one anyway! ;) So so good.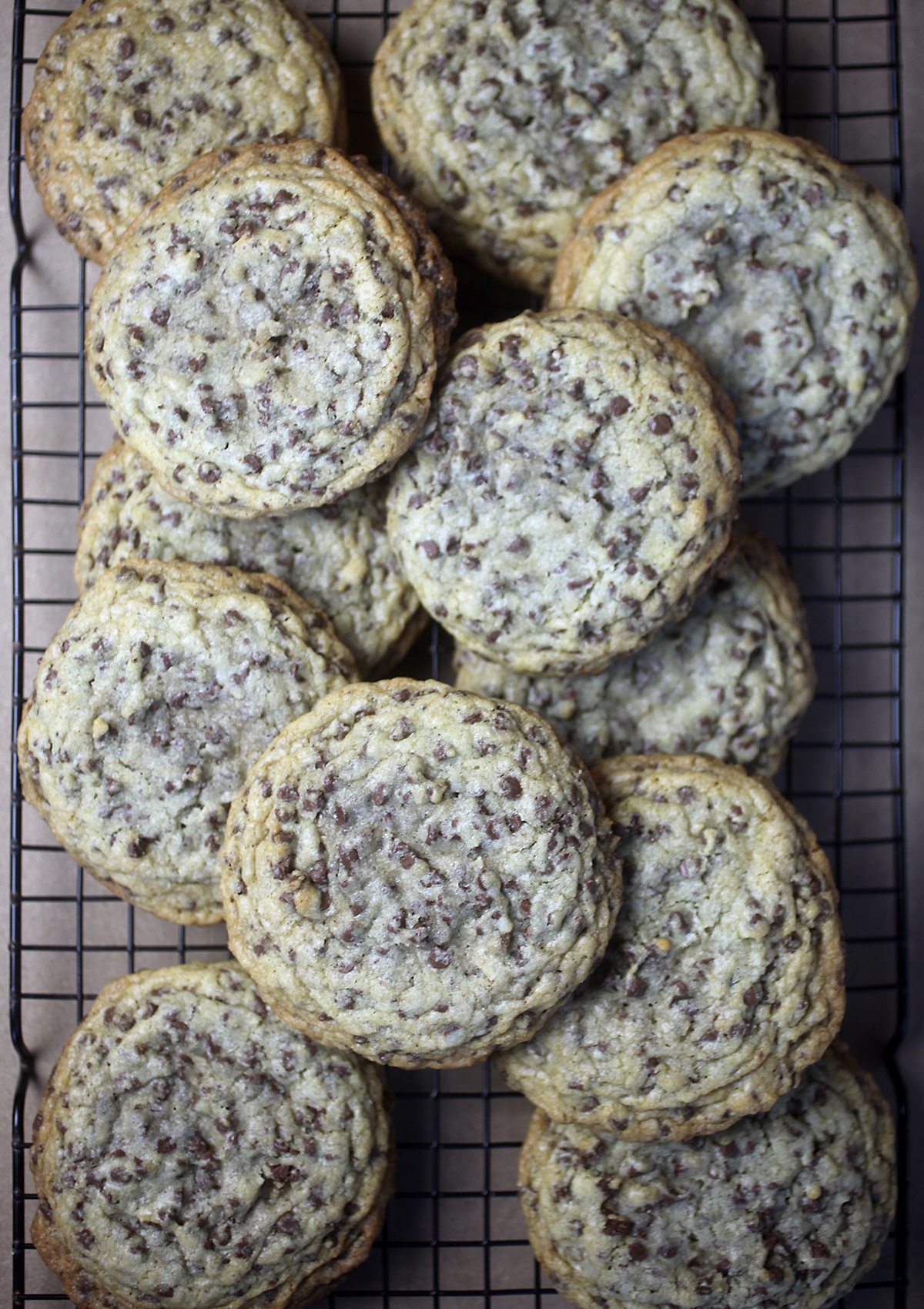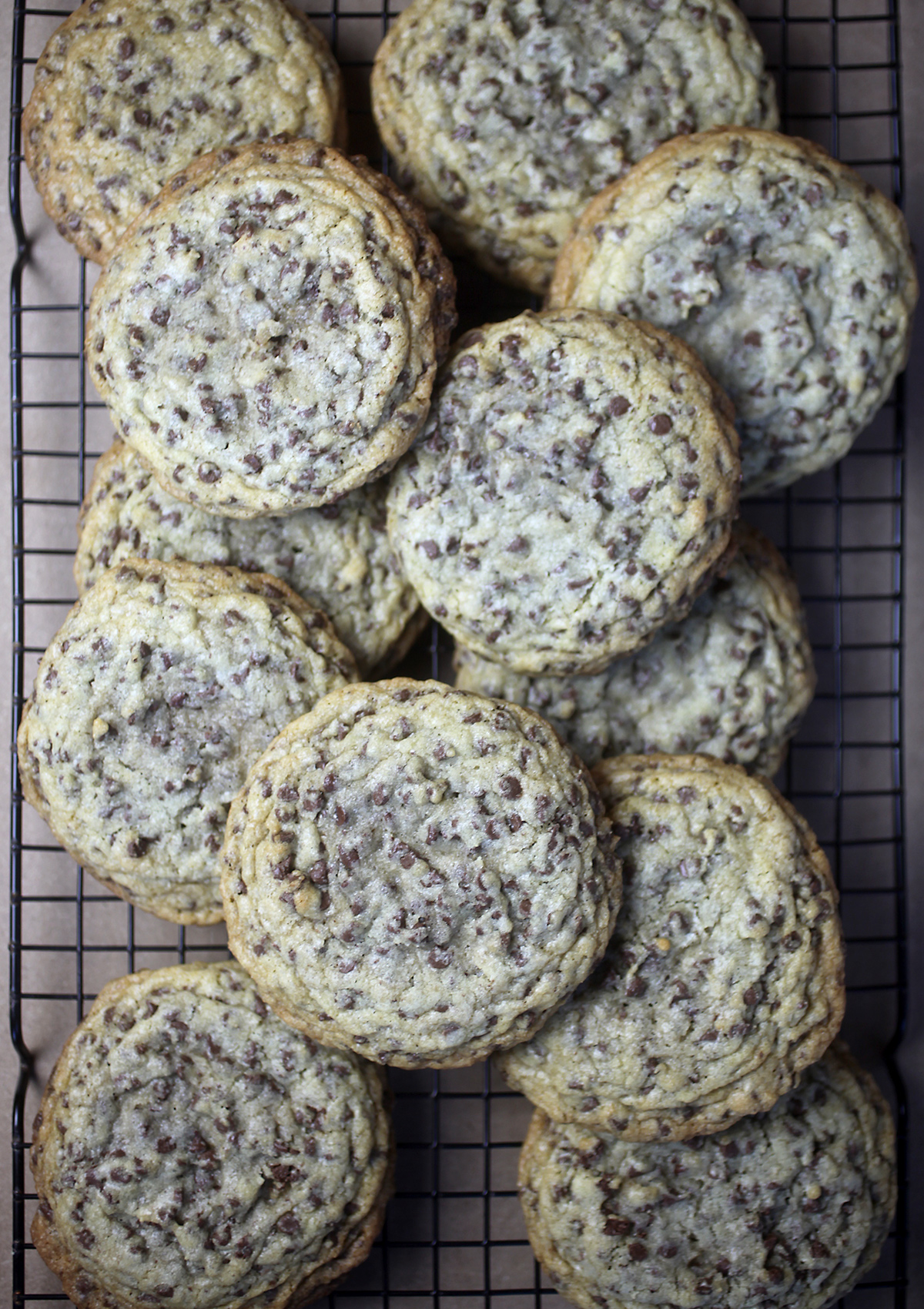 Goodness gracious!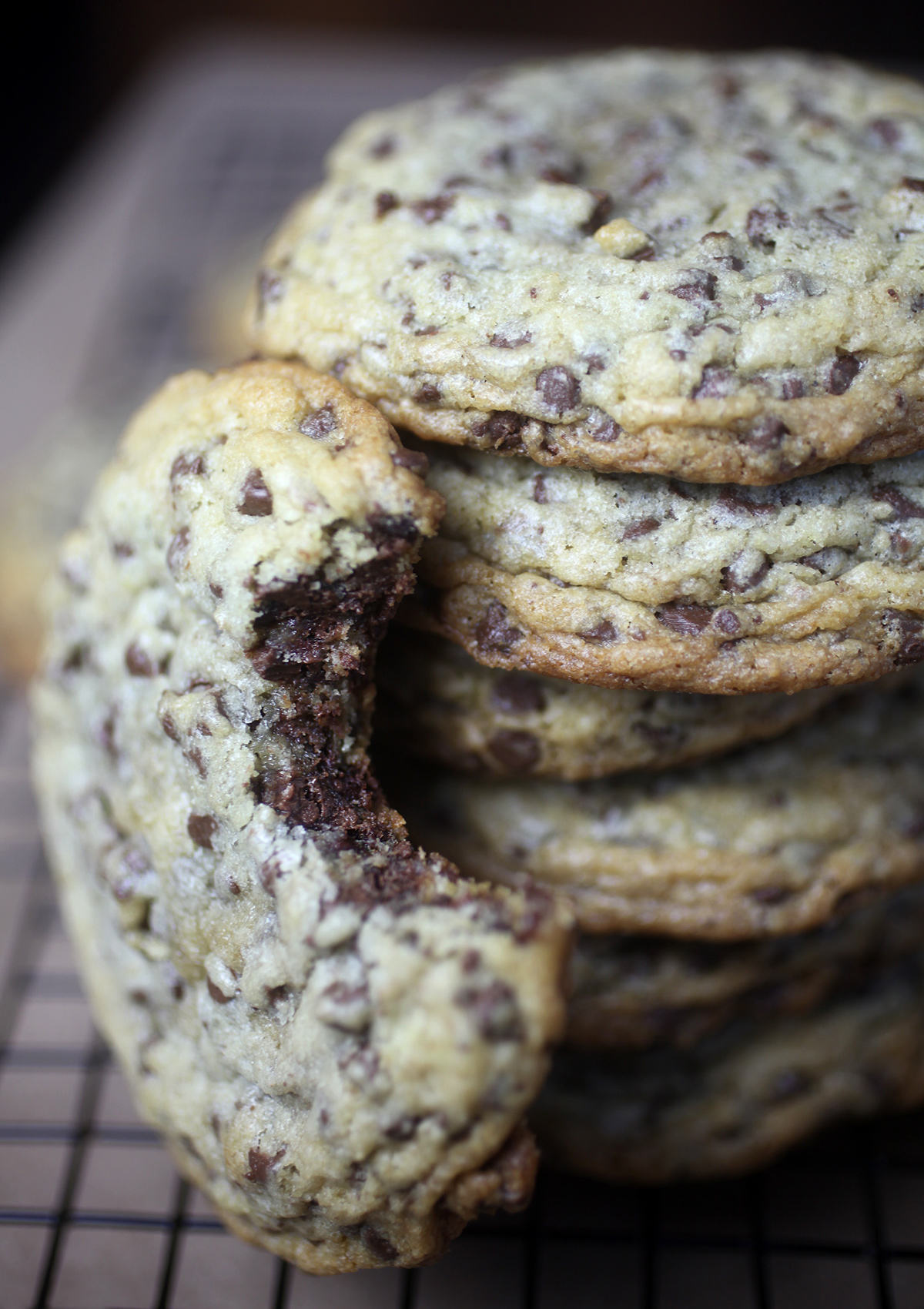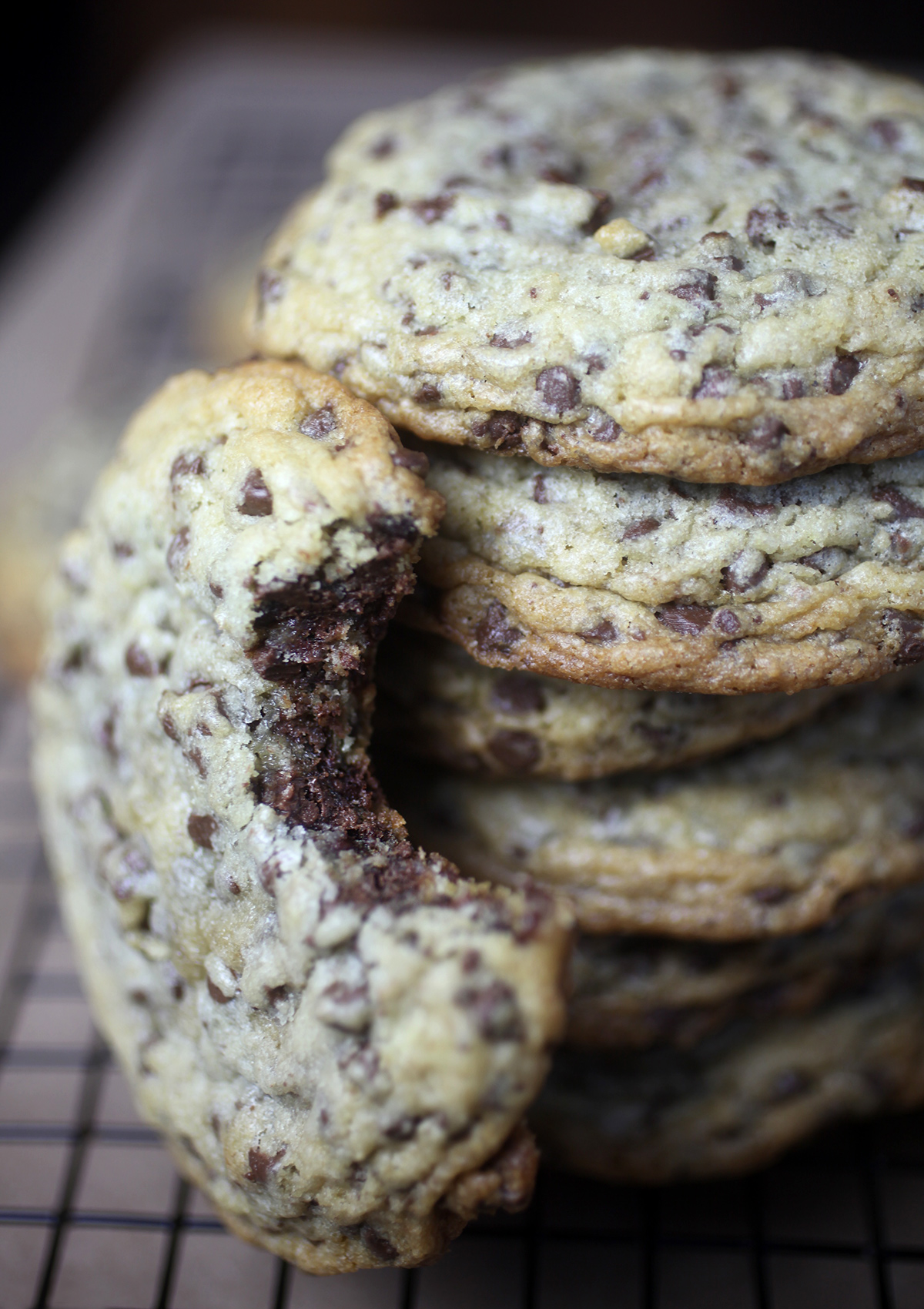 Each bite is guaranteed full of morsels for all my fellow chocoholics out there.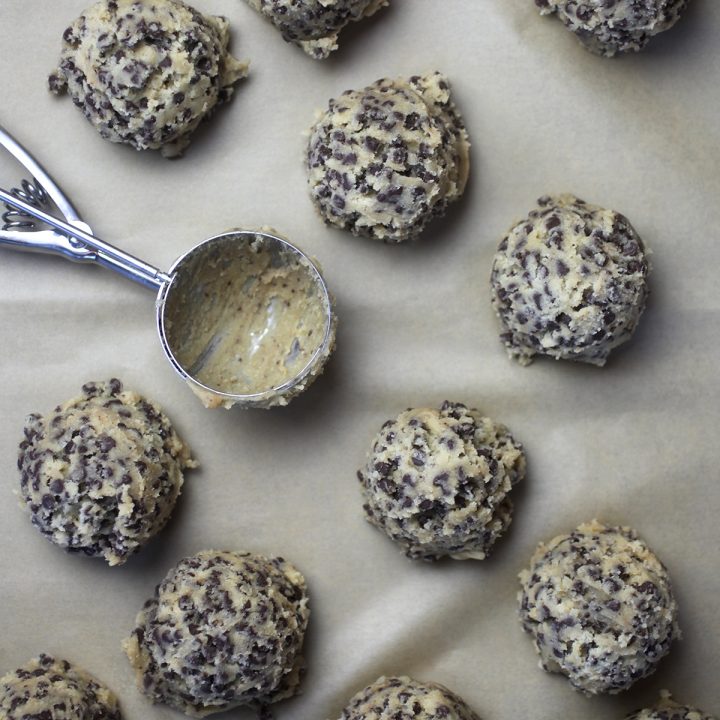 Yield: 15-16 jumbo cookies
Major Mini Chip Cookies
Prep Time 15 minutes

Cook Time 15 minutes

Additional Time 30 minutes

Total Time 1 hour
Ingredients
1 cup unsalted butter, room temperature
2/3 cup granulated sugar
3/4 cup brown sugar
2 eggs
2 teaspoons vanilla
2 1/4 cup all-purpose flour
1 teaspoon baking soda
1/2 teaspoon salt
2 (yes, two) 10 oz. bags, miniature semisweet chocolate morsels
Instructions
Line a large baking sheet with parchment paper and preheat oven to 350 degrees fahrenheit.
In a medium bowl, sift flour, baking soda and salt together using a wire whisk and set aside.
Using a stand mixer, cream butter and both sugars until light and fluffy.
Add eggs, one at a time and mix until incorporated. Add the vanilla.
Slowly add the flour mixture and mix until just combined, making sure to scrape down the sides of the bowl to incorporate completely.
Add two bags of semisweet morsels to the batter and mix on the lowest setting until evenly distributed.
Chill dough for about 30 minutes. Then, using a 2.5 inch scoop, place mounds of dough on prepared baking sheet - about 5 at a time to make sure they don't touch each other during baking.
Bake for 13-15 minutes until done and repeat with remaining dough.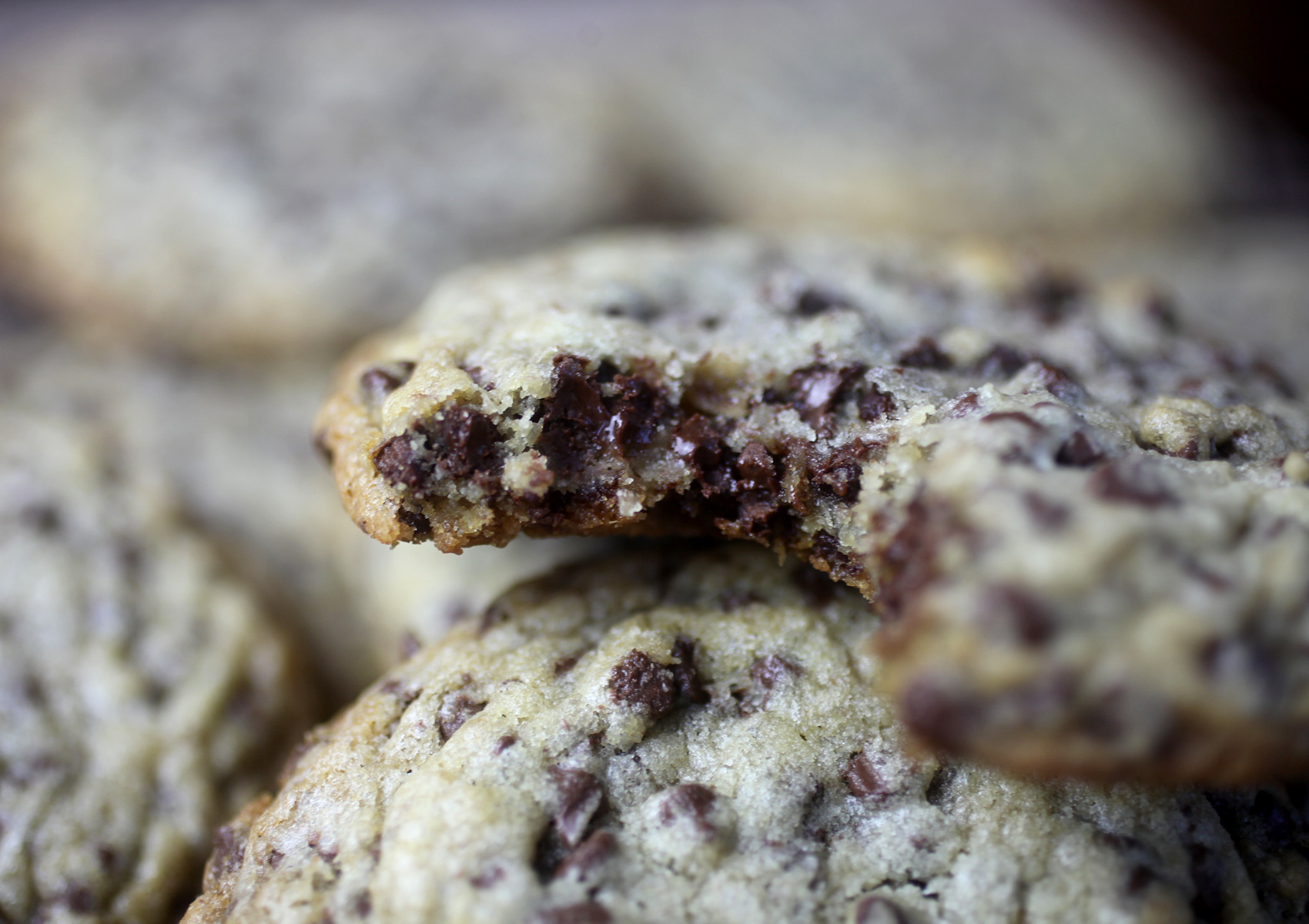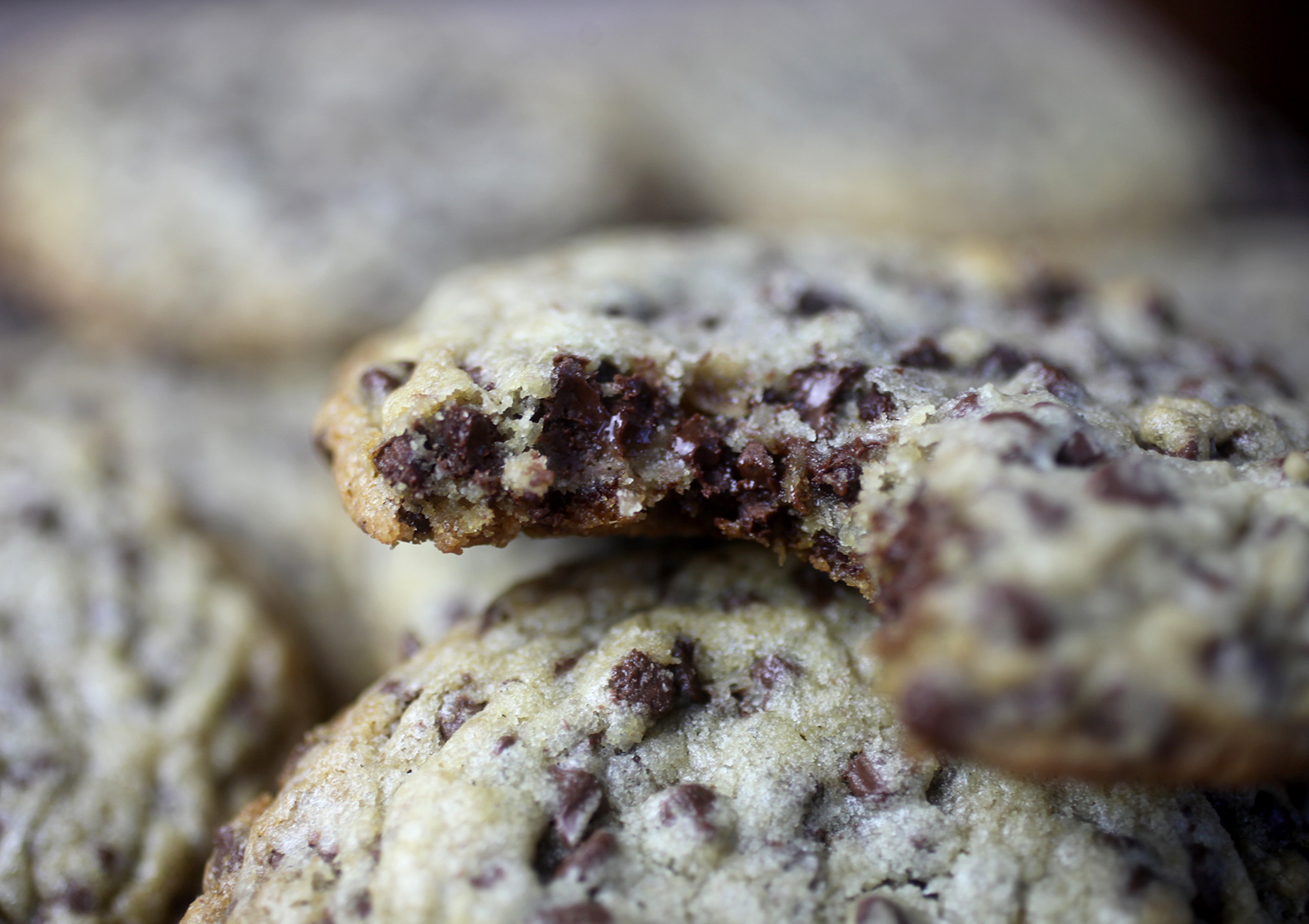 Enjoy every bite!