I'm about to show you something really cute.
Like super duper cute.
Like one of the cutest things I've seen in a while.
It's so smart and simple – I just can't stand it.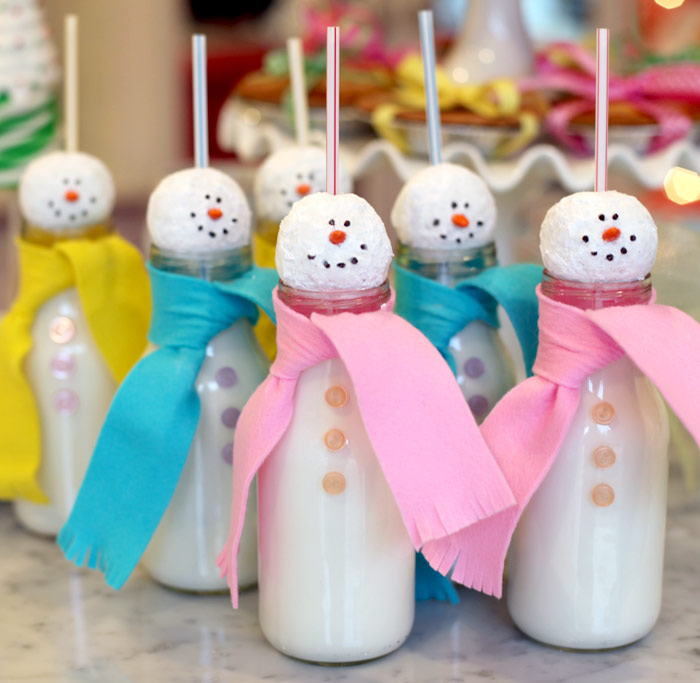 Snowman Milk Glasses. A perfect mix of winter and whimsey.
Like I said, cute, huh?
You may have seen them already, but in case you haven't, I couldn't resist showing you these fantastic ones that my friend Cupcake Julie made the other day.
They were inspired by some that Amy Atlas made on the Today Show after being inspired by Celebrations at Home who was inspired by these from Better Homes and Gardens. (Check them out.)
I can't wait to make some, too.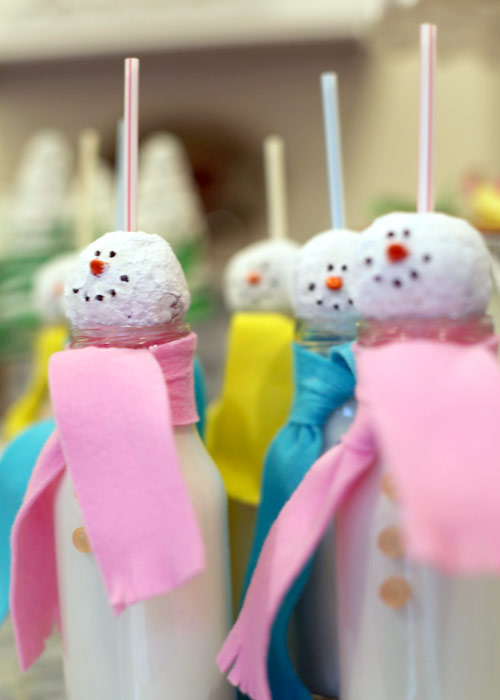 I love things like this that have so much impact … and with minimal effort.
You just need:
small milk glasses (these from Target work great)
powdered doughnut holes
straws
milk, of course
To decorate, Julie used chocolate jimmies to press into the doughnuts for the eyes and mouth. The noses are orange coated sunflower seeds pressed into the dougnut and attached with a tiny bit of frosting.
She also coordinated their felt scarves with the same color striped straws. And to finish them off, she glued a few small buttons right on the glass.
Adorable!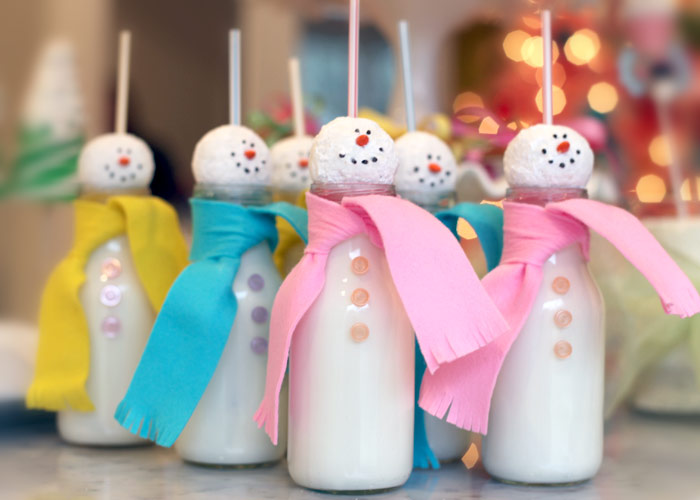 I want to hug them.
And, then I want to chug them.
Hope you like them as much as I do.
P.S. Happy New Year!