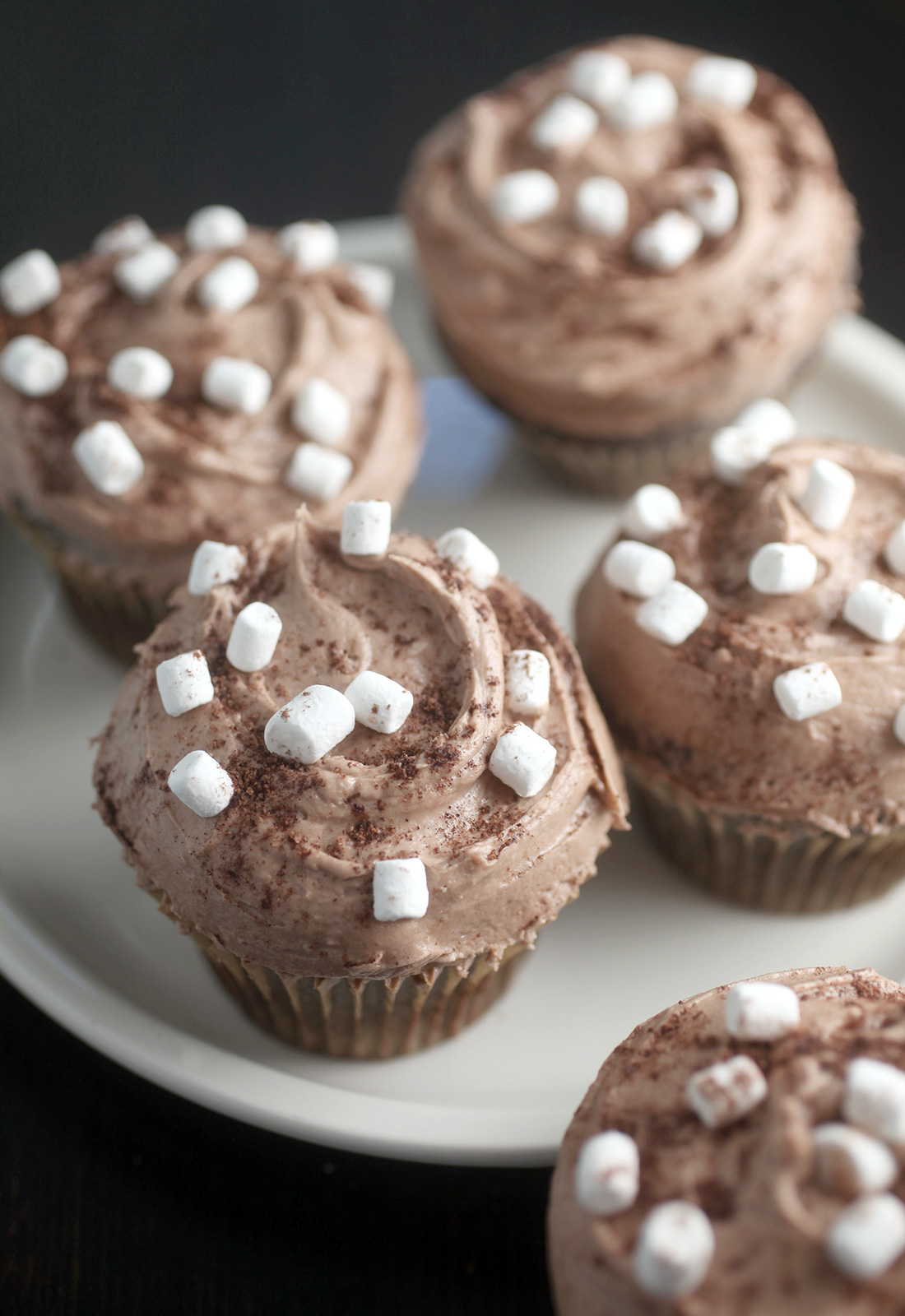 It's cold outside and these cocoa cupcakes are a fun way to stay cozy and cute inside. They are reminiscent of hot chocolate but presented as a sweet little cake with cocoa frosting and the tiniest marshmallow bits to top them off and tie the whole look together.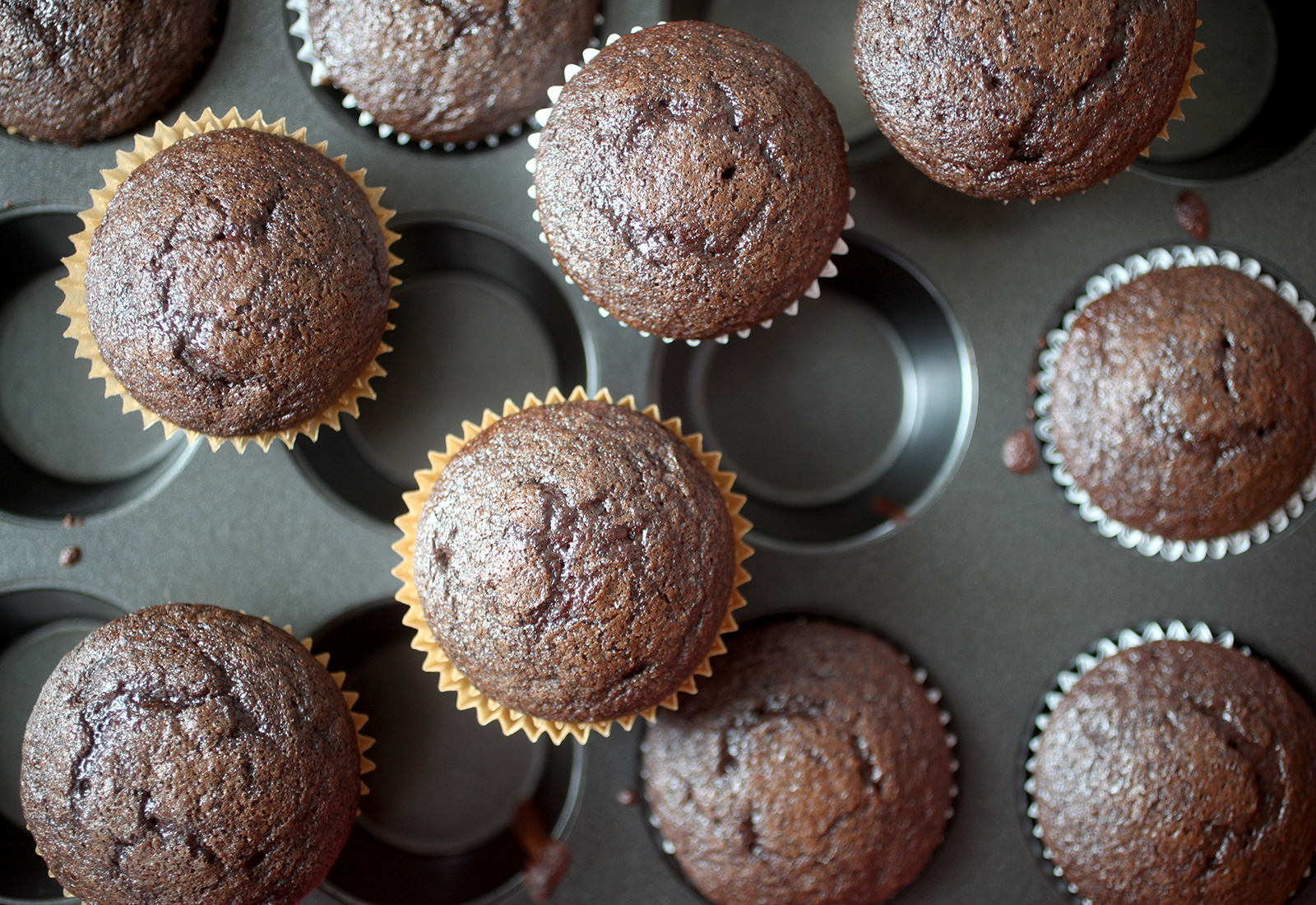 The best part is these cupcakes are super easy to pull together and you can mix all the ingredients for the cupcakes in one bowl. I always love that.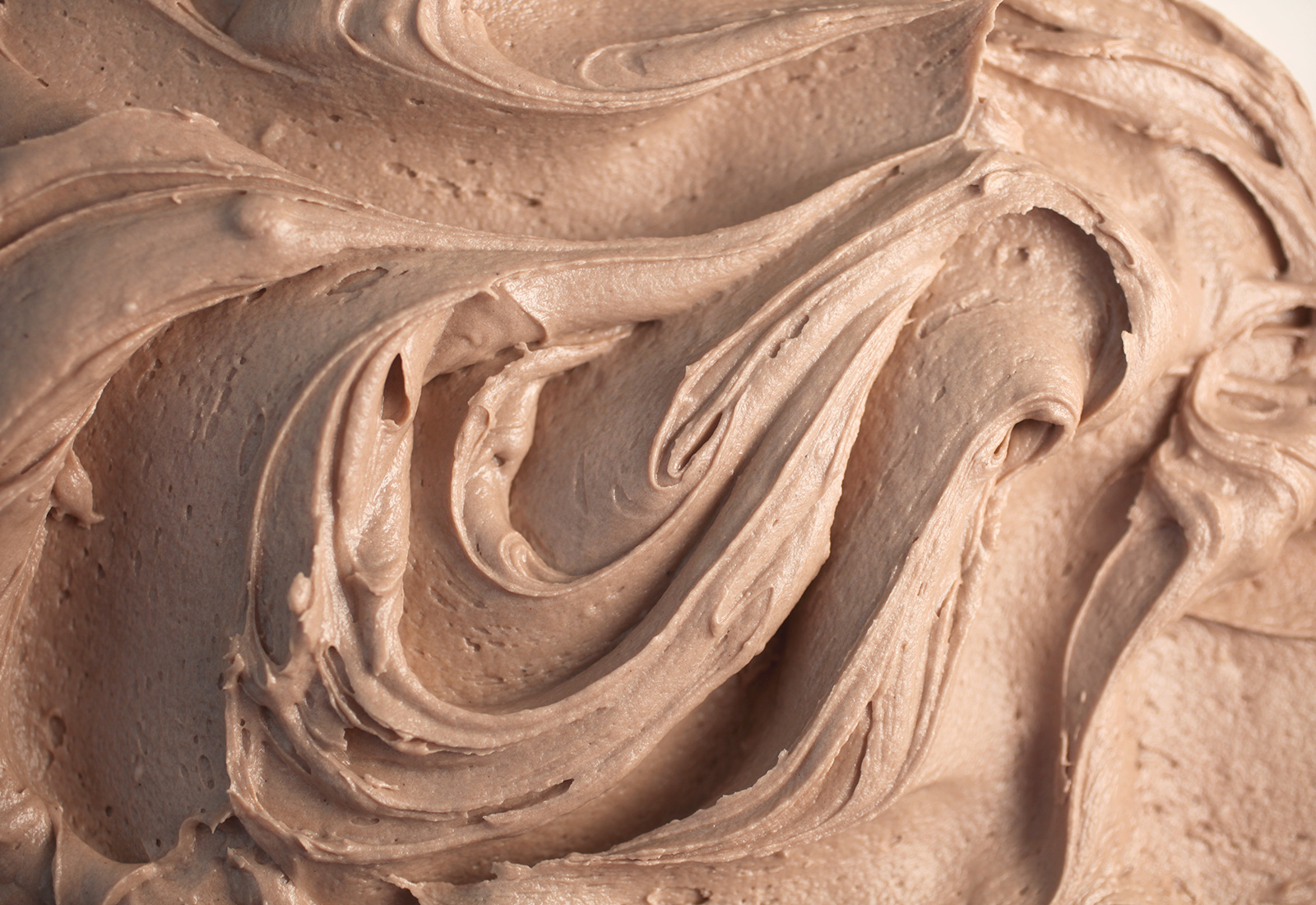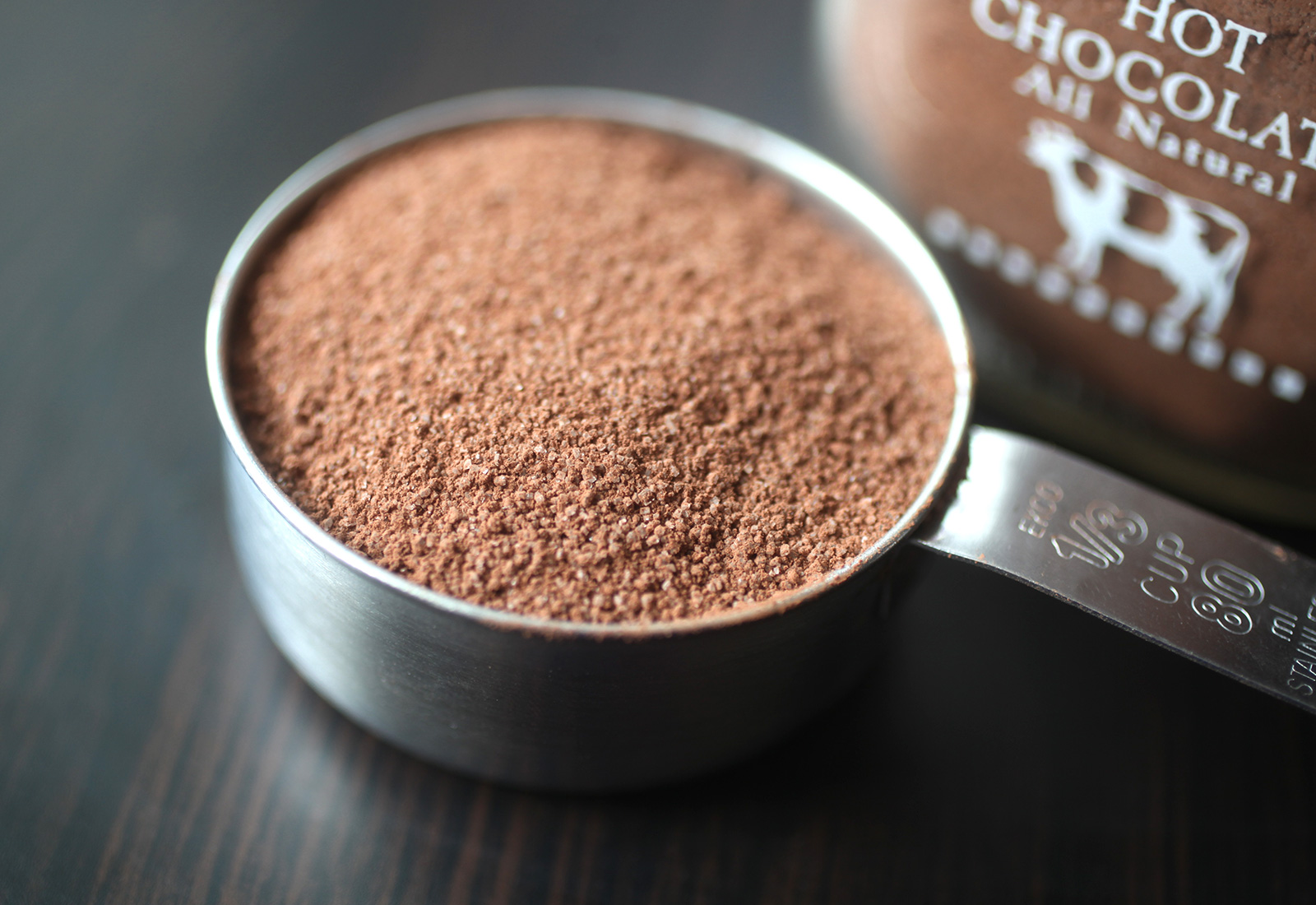 For the buttercream frosting, I added warm milk and a bit of hot chocolate mix to make them creamy and cocoa colored.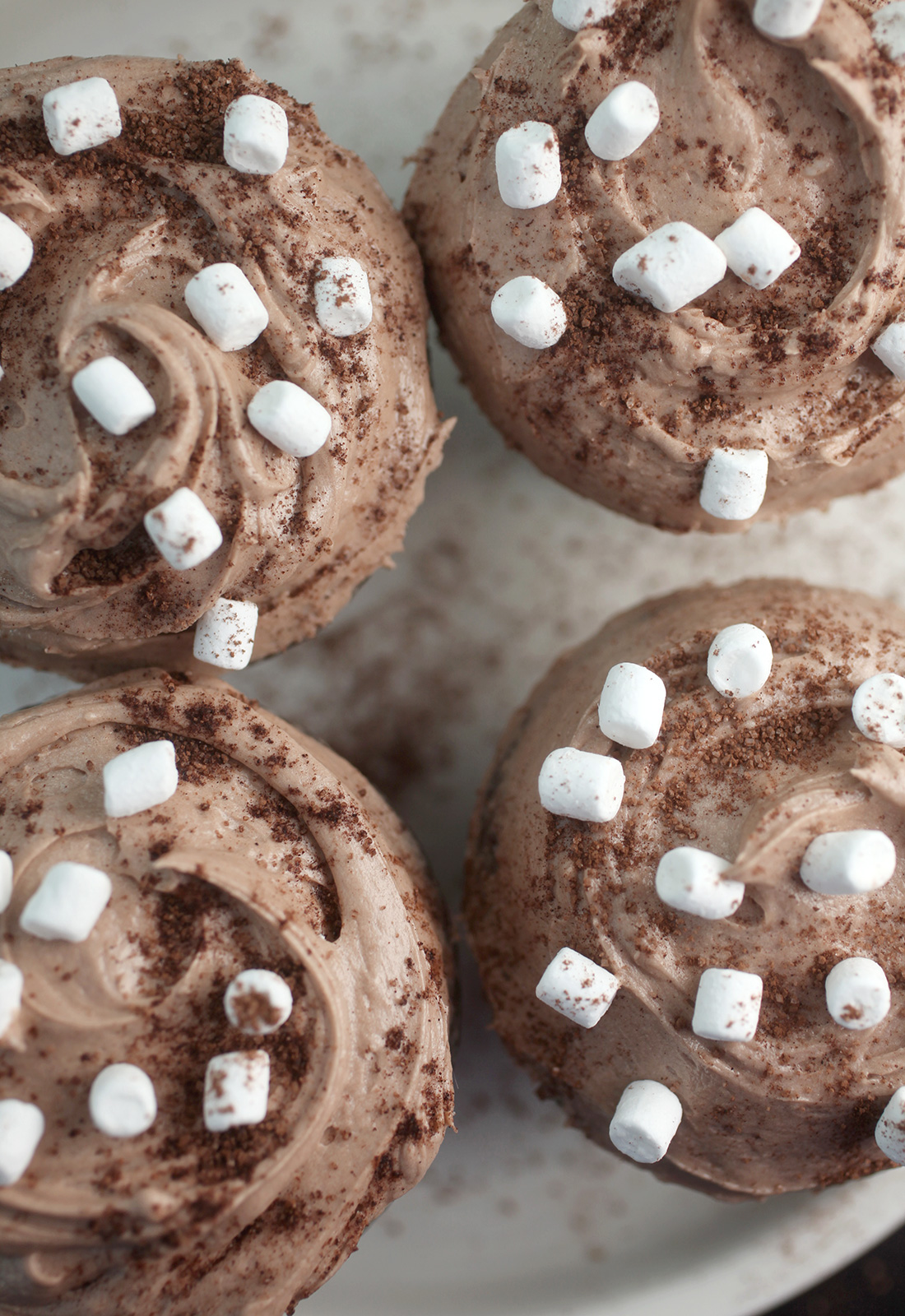 Oh… and delicious, too!
Sprinkle the tops with tiny marshmallow bits (smaller than mini marshmallows) and just a little bit of the hot chocolate mix granules for full "not-so-hot" cocoa effect.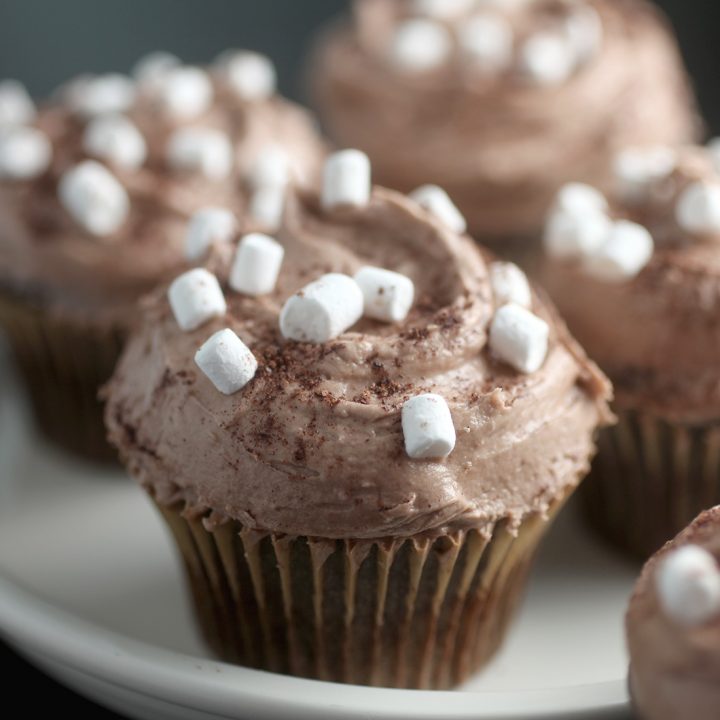 Cocoa Cupcakes
Additional Time
15 minutes
Ingredients
Chocolate Cupcakes
1-3/4 cups all purpose flour
3/4 cup natural unsweetened cocoa
1-1/2 cups granulated sugar
1-1/4 teaspoons baking powder
1 teaspoon baking soda
1/2 teaspoon salt
2 eggs
1/3 cup vegetable oil
1-1/2 teaspoons vanilla
3/4 cup whole milk
1/2 cup hot water
Cocoa Frosting
1/3 cup hot chocolate mix granules
1/4 cup whole milk
3 sticks butter, room temperature
4-1/2 cups confectioners' sugar
1 teaspoon vanilla
Marshmallow Bits
Instructions
For the cupcakes: Preheat oven to 350 degrees Fahrenheit and line cupcake tray with baking cups.
Mix flour, cocoa, sugar, baking powder, baking soda, and salt in the bowl of your stand mixer until all of the dry ingredients are combined.
Add eggs one at a time, mixing in between. Add milk, oil and vanilla and mix until combined.
Turn mixer on low and slowly add hot water until incorporated. The batter will be very liquid.
For ease of pouring, transfer batter to a large measuring cup and pour batter into baking cups about 2/3 full.
Bake for about 16-18 minutes or until done. Remove and let cool.
For the frosting: heat milk and hot chocolate mix in the microwave together for about 20 seconds. (Don't let it boil over.) Stir and set aside to cool some.
In a stand mixer, beat butter until creamy and smooth. Then add confectioners' sugar one cup at a time, mixing completely between each addition. Add vanilla.
With the mixer on low, slowly add the liquid hot chocolate mixture and mix until completely combined. Then beat for about 3 minutes. (Note: You can adjust the thickness of the frosting by adding more confectioners' sugar or less of the hot chocolate mixture.)
Frost cupcakes and then sprinkle cupcake tops with marshmallow bits and a bit of dry hot chocolate mix granules.
Notes
Marshmallow bits are smaller than miniature marshmallows. See examples here.
You can also use miniature marshmallows - they will just be much larger in proportion to the cupcakes.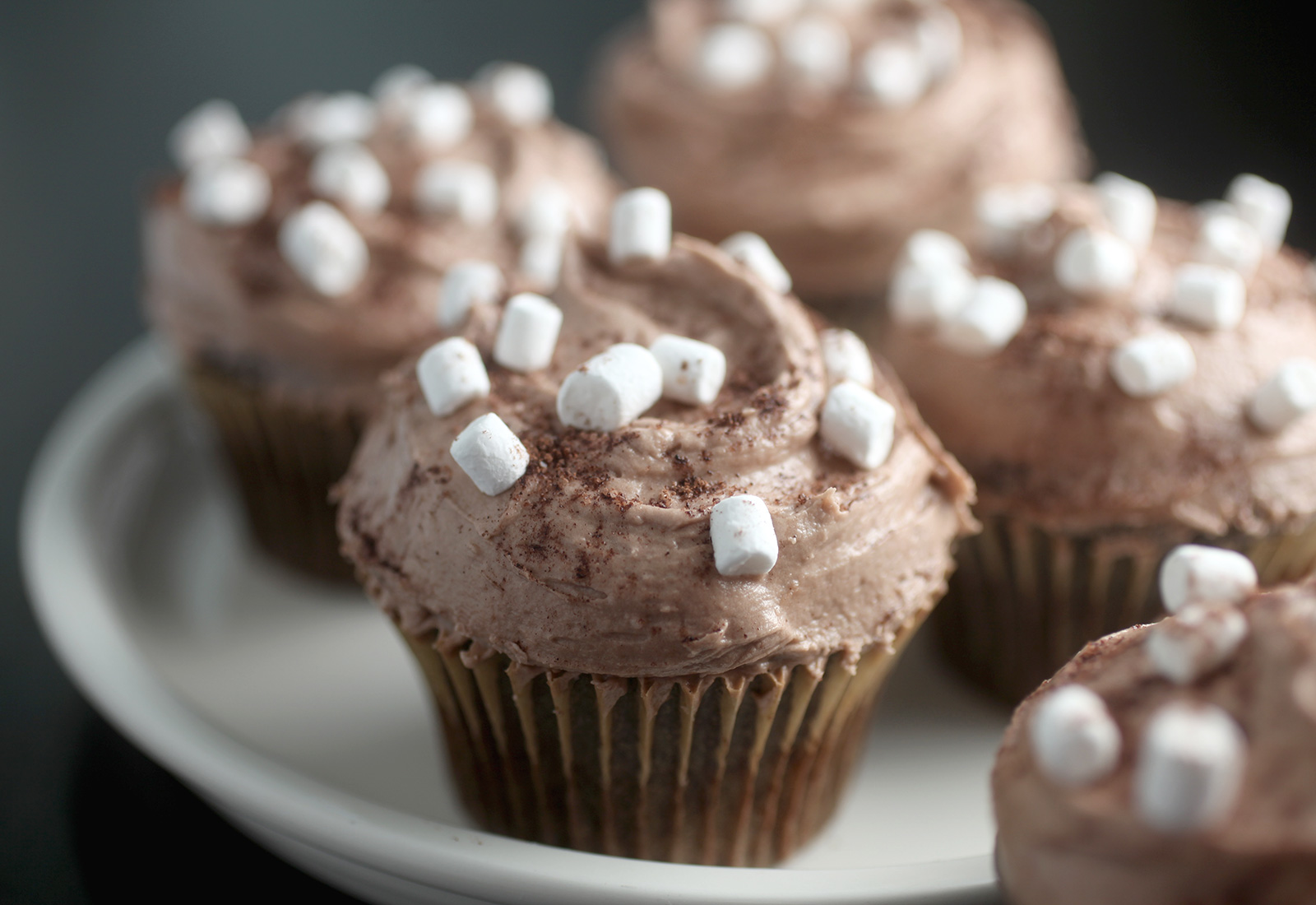 This recipe was originally made for People.com.
Here are some links to a bunch more of my recipes on their site.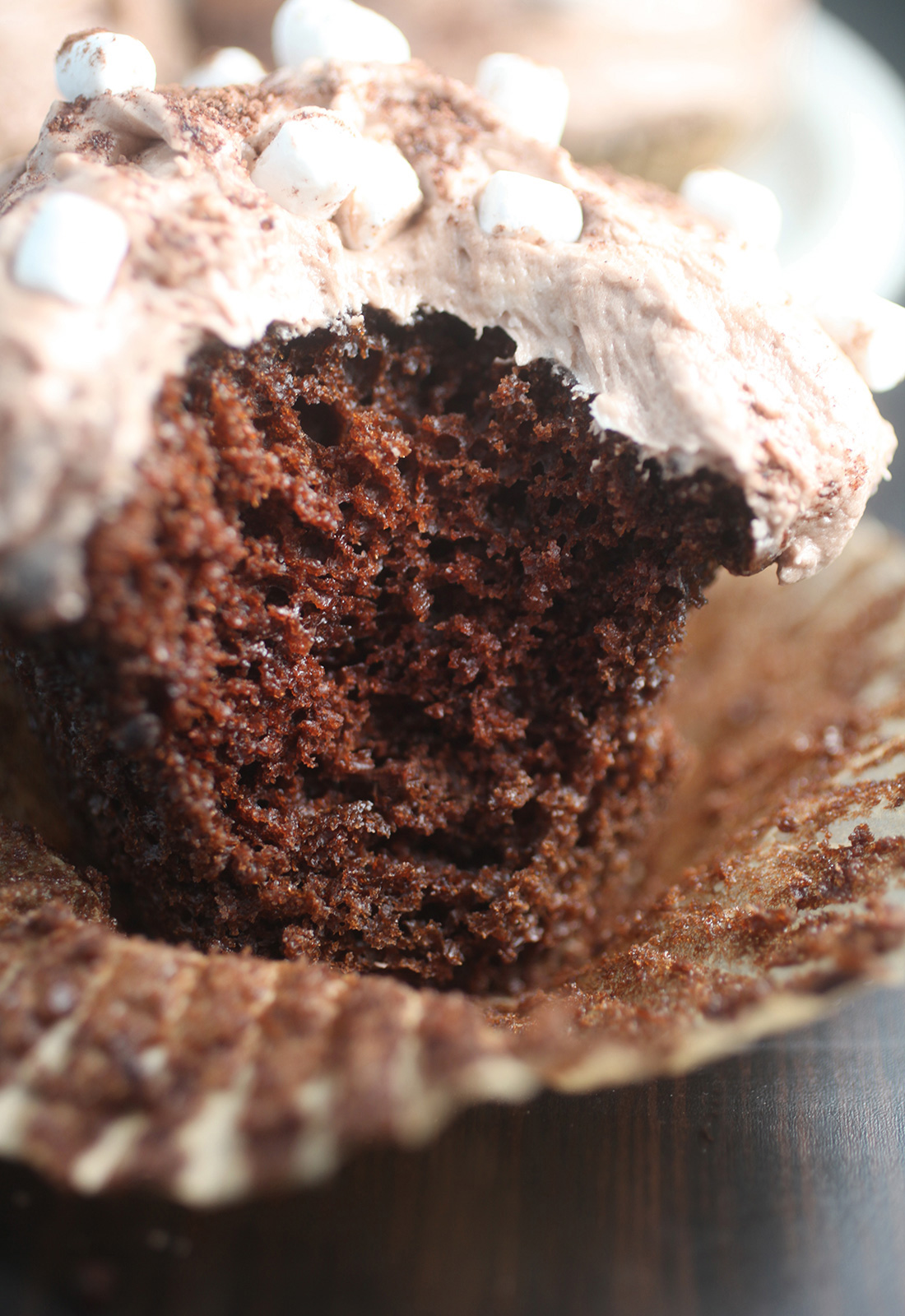 Enjoy each and every cozy bite!