I made mini and many cake pops for you this past weekend. I had this idea I wanted to try just using basic round pops and color to make a sweet little display. So I set out to dip enough cake pops to get the job done. That turned out to be 350 plus. Yikes. Not quite sure what I was thinking … Around number 70, I was really starting to reconsider. I thought … oh my gosh I have to make five times that many. But when I start something I can't let it go until I get to the end and see how it works out. I know this project doesn't help you much for this year, but I thought the heart display could totally work for a lot of other things besides Valentine's Day.
So keep reading below for the how to… or check out my big "mini" giveaway at the end of this post. It's a mini way for me to say Happy Valentine's Day!
Okay, here we go.
You can't tell in the picture, but these cake pops are tiny. Like Cake Dots instead of pops. So tiny that you use a toothpick to dip them with instead of a lollipop stick. Yes a toothpick. The cake balls are actually about the size of a penny. But they are small for a reason.
Regular size cake pops would take up a lot of table real estate.
The lollipop sticks would be much taller and people would have a harder time viewing the design from above.
I figured the proportions out so they would work on a pretty standard size piece of styrofoam to make it easier to recreate and transport.
I only had to make one cake. Score.
Mini is major cute.
I based the display design off of a template (see below) I made so that it works with a 12X18 inch or 12X20 inch sheet of styrofoam you can find in craft stores. Then I worked backwards to figure out how many cake pops you'd need to make the the shape look right. Once I had that, I knew how big to make the cake pops. Or how little.
Crumble cake and mix with frosting
Roll into tiny cake balls. (basic cake pop instructions here) You can use the circles on the downloadable template as a guide for the right size. They should be slightly smaller than the circle so that when you add the coating they will still fit together nicely.
Keep rolling and rolling until you have enough
Dip a toothpick into melted coating and then insert into a chilled cake ball.
Dip entire cake pop into the coating and then sprinkle with non-pareils. They are tiny and will be the best size for these tiny treats.
Place in styrofoam to dry.
A couple of things to note.
Use a small plastic bowl to melt the coating. You can work with a smaller amount of coating when dipping. Just melt the coating in batches as you go. Then you can take breaks and watch the Walking Dead marathon on AMC in between.
Buy more than one sheet of styrofoam. You'll need more room than the display size so they aren't touching each other as they dry.
Invite a friend over to help you. It will go faster and maybe your neck won't hurt like mine does right now from looking down and dipping for so long.
I'd try Mercken's candy coating for this project. It melts nice and fluid – you don't want thick coating on these. It will add too much volume.
I've probably discouraged you already. Kind of like I felt as I was starting making these. But I had a feeling they'd be cute when I finished so I went on… like I'm going to do now. And by the way, these completely make me giddy when I see them finished on the table (looking at them now), so I guess it was worth it. And it will definitely be worth it if one of you decides to try it out some day. Hope you do… with a friend.
Use multi-color non-pareils for the second candy coating color. Minus the static.
Super cute.
When all the pops are done, prepare your display.
Wrap a 12X18 inch or 12X20 inch sheet of styrofoam with paper. I used the 19X25 inch single sheets you purchase at the craft store. You could also use wrapping paper though.
Packing tape worked best on the styrofoam to tape the paper down.
Print out the template provided centered on an 11X17 sheet of paper at somewhere like Kinko's. The design is created for a 12X18 surface area but it is set up on 11X17 paper since that is a standard size to print. You'll notice that some of the circles on the template are getting cropped off when they print, but that's okay, you'll have enough information to figure out where the pops on the perimeter should go. I hope that makes sense.
Tape the template down temporarily and use a safety pin to poke holes into the paper.
Remove the template and start arranging the cake pops using the template as a guide. Start in the middle and work your way out from the center. More than likely some of your pops will be bigger than you think and if you start at one end, left to right, they will start to tilt too much to make room as you place them in position. But if you start in the center, they will angle out equally all the way around. Again I hope that makes sense.
Full of heart.
But you can also rearrange them for a different look …
And spread a little love…
… Or some sweet hugs and kisses.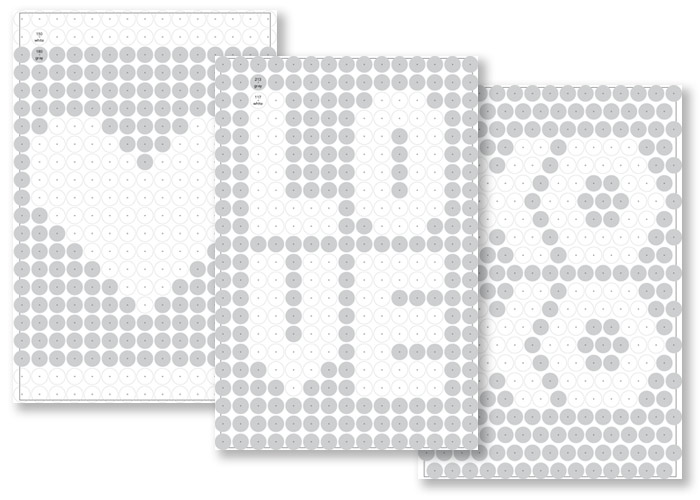 Here are the 11X17 inch templates for each.
And because I love you guys and all things mini, here's a little giveaway for you.
Happy Valentine's Day!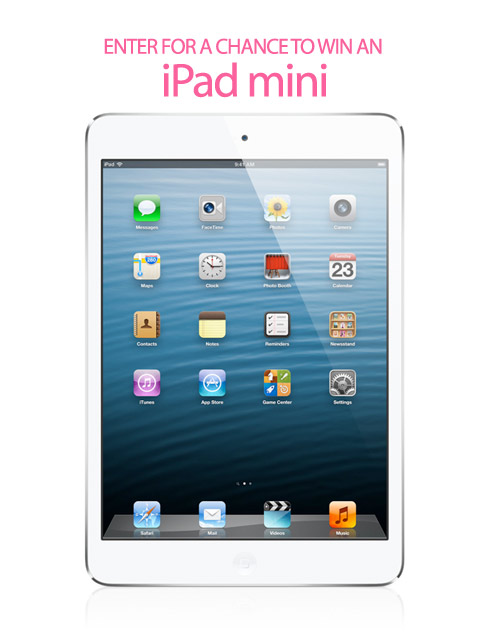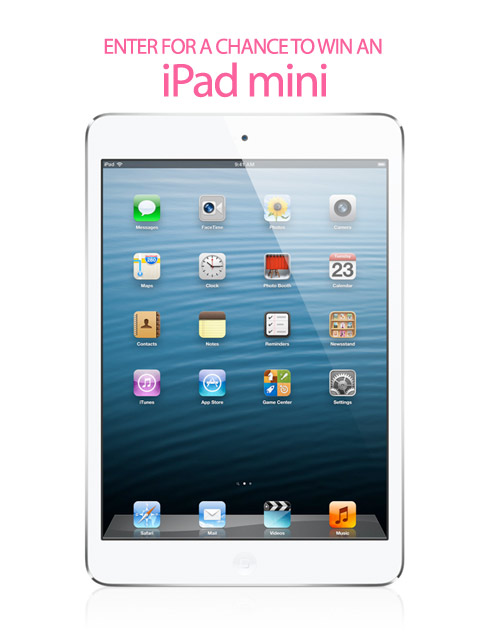 To enter, just leave a comment on this post and tell me who your Valentine is, what your plans are (or were) for the fourteenth or just say hi.
Deadline to enter is Sunday, February 17th at 7:00 p.m. ET. Sorry, Time's Up. Winner Announced below.
One winner will be chosen at random and announced sometime Sunday evening on this post.
Winner will receive a 16GB Wi-Fi iPad mini.
Good Luck.
We have a winner! YAY!
Congratulations to Brenda! Hope you and your Peanut Butter Man enjoy the mini iPad!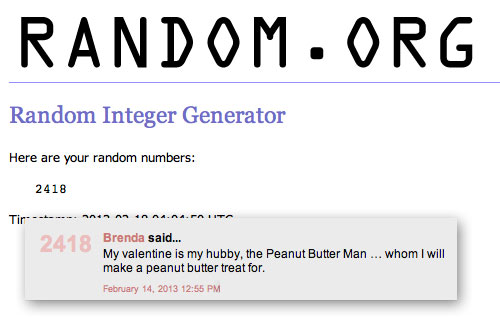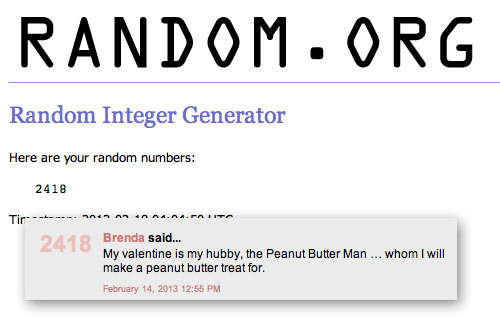 Giveaway sponsored by me.