I often receive emails from people sharing how much they love cake pops or how much cake pops have made a difference in their lives. It's incredible to see and read how far reaching they are…and how much joy they bring. I could have never imagined how many people would be making them or how many ways they would touch lives when I was just playing around in my kitchen trying to make something cute. I have certainly wiped away tears many times from the kind words and beautiful stories shared with me over the years.
This is one of them shared with me this week from the folks at Kohl's and how cake pops were used to represent a world with less breast cancer and more birthdays.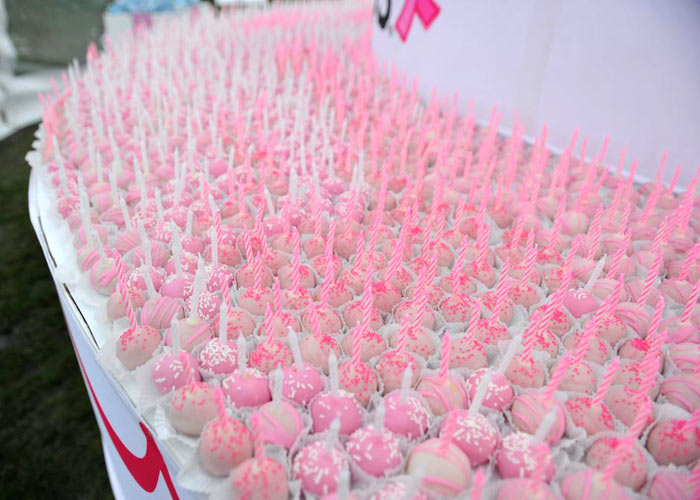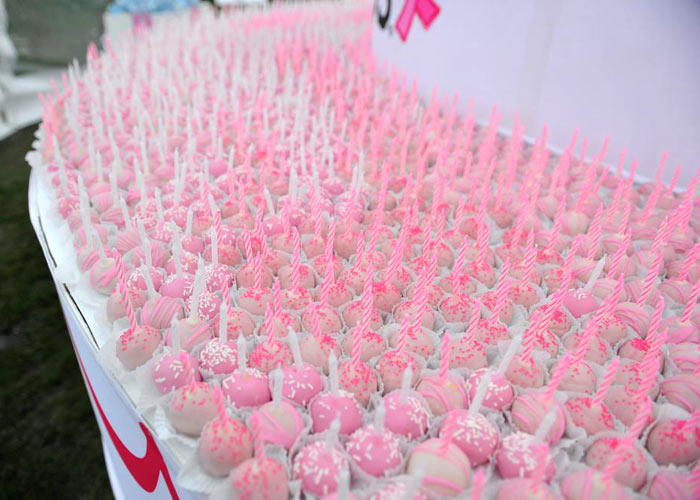 ::::::::::::::::: From Kohl's :::::::::::::::::
Greetings Bakerella!!
I wanted to share a few photos with you from the 2012 American Cancer Society's Making Strides Against Breast Cancer Walk that took place in Milwaukee, Wisconsin on Saturday, May 5. As part of the festivities, there were more than 8,000 cake pops on a 12 ft. birthday cake. Instead of pop sticks, the cake pops were on birthday candles representing the "Wish for a World with Less Breast Cancer and More Birthdays."
I wanted to be sure you saw these because you created the cake pop! And, as this event was so inspiring, the cake pops just added to the fun and awareness of the cause. It's not every day you see a cake filled with 8,000 cake pops!
C. Adam's Bakery in Milwaukee worked day and night to complete the 8,000 plus order. They custom made a "pink velvet" center to go along with the event theme and the cake pops were delicious!
Best,
Ale
:::::::::::::::::::::::::::::::::::::::::::::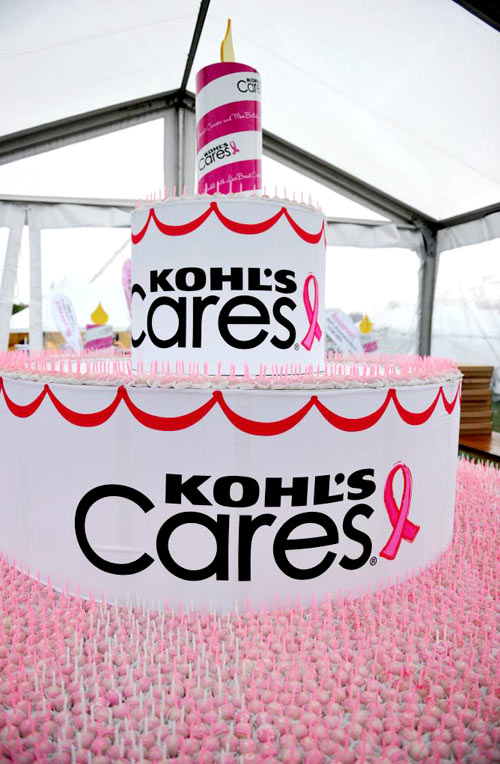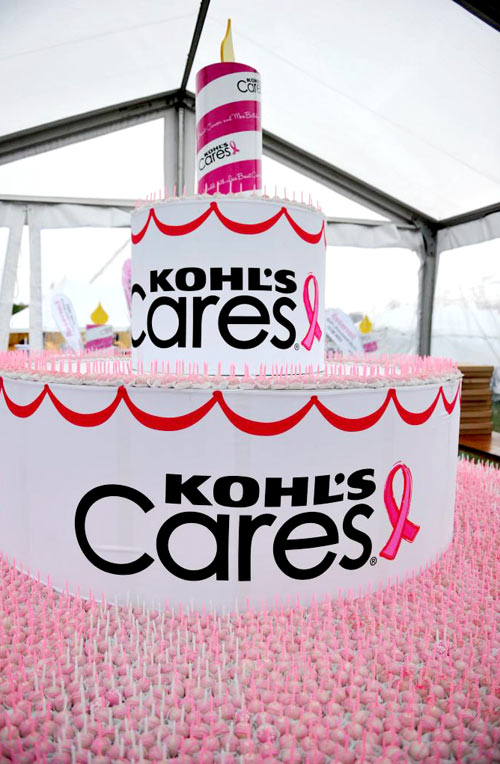 The cake pop filled birthday cake. Amazing.
And if you've ever made cake pops, you have a pretty good idea how incredible this is. Very impressive C. Adam's Bakery!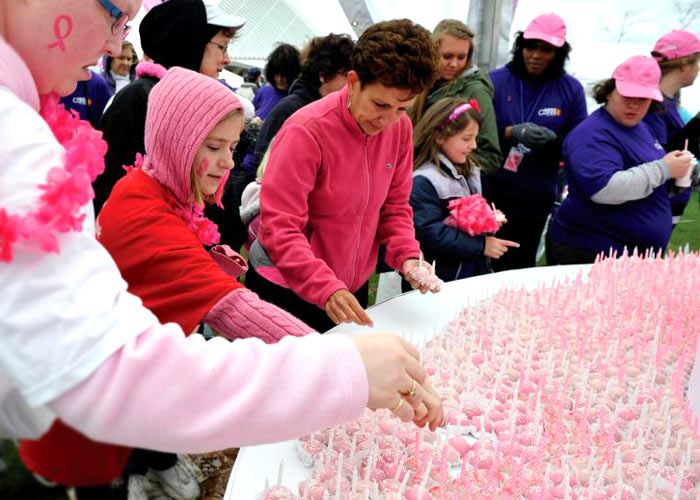 The cake was part of a Birthday Bash Kohl's hosted for participants of the walk. In addition to being a presenting sponsor, Kohl's has also committed nearly $5 million over three years to American Cancer Society's Midwest Division to support breast health programs.
I think that's pretty awesome.
Here's a little recap video Kohl's made from the event if you'd like to hear what they're doing in the fight against breast cancer or if you'd like to see the cake in motion.
Thank you Kohl's for everything you're doing! Thank you C. Adam's for your hard work!
And thank you and hugs to every one of you who have personally made cake pops for a cause and used them for good. Whether it's 8,000 cake pops or 8, my heart smiles every time I hear a story like this.