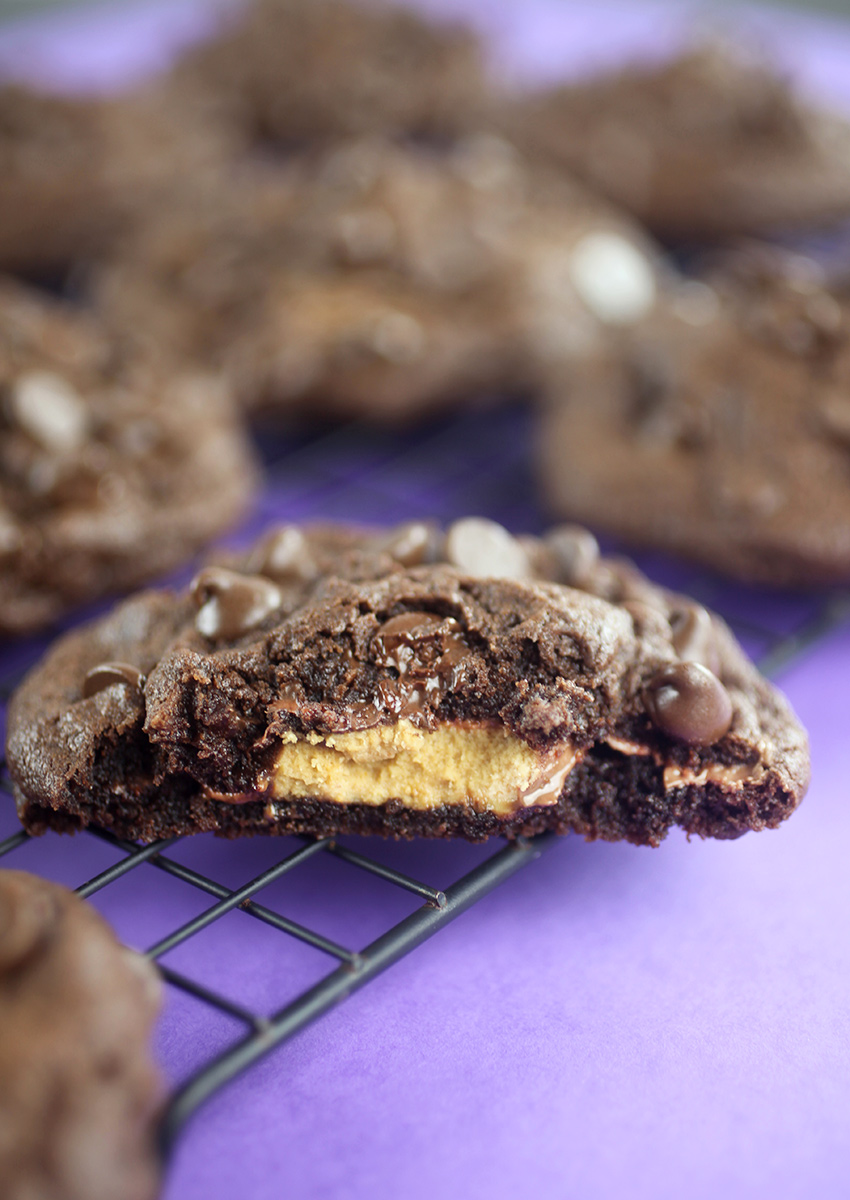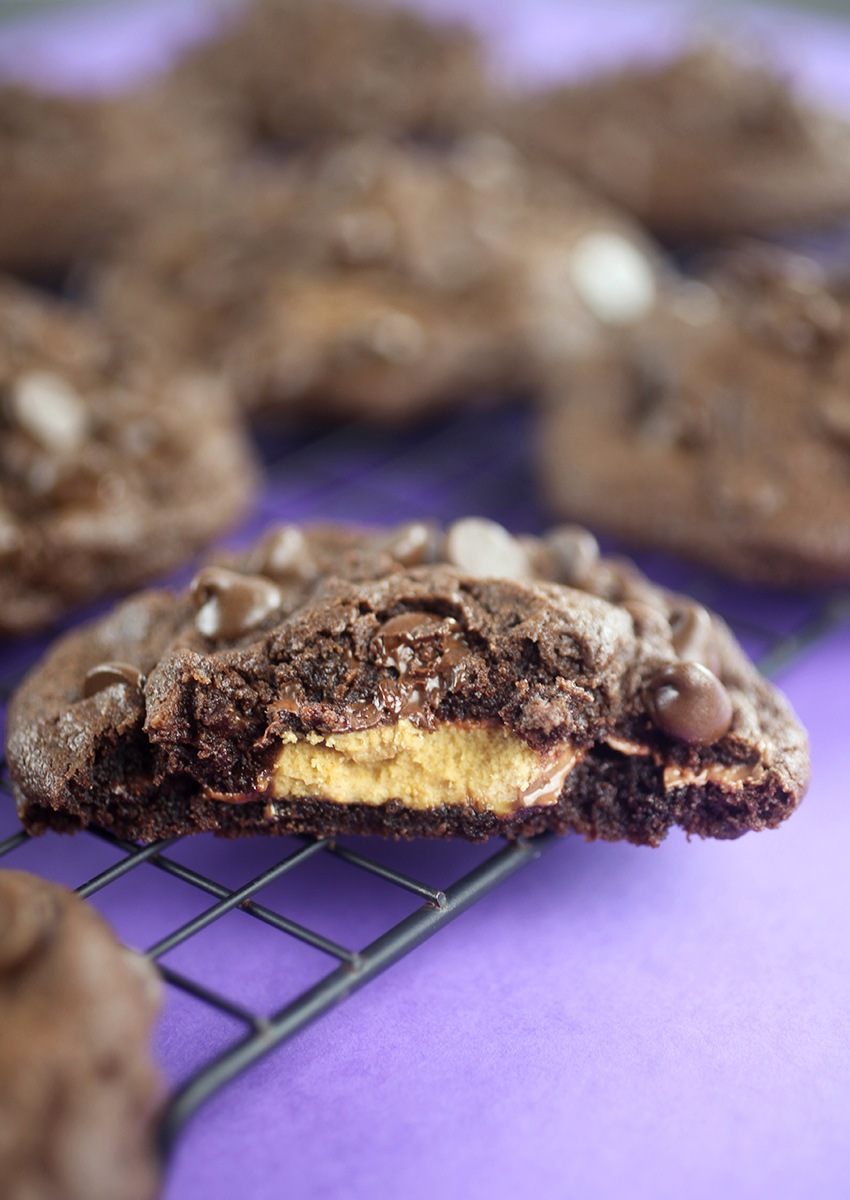 This is what happens when I buy too many bags of Reese's peanut butter cups to hand out for Halloween. So instead of stuffing my face with those leftover little cups of peanut butter comfort, I'm stuffing them into these jumbo chocolatey chocolate chip cookies to share with friends.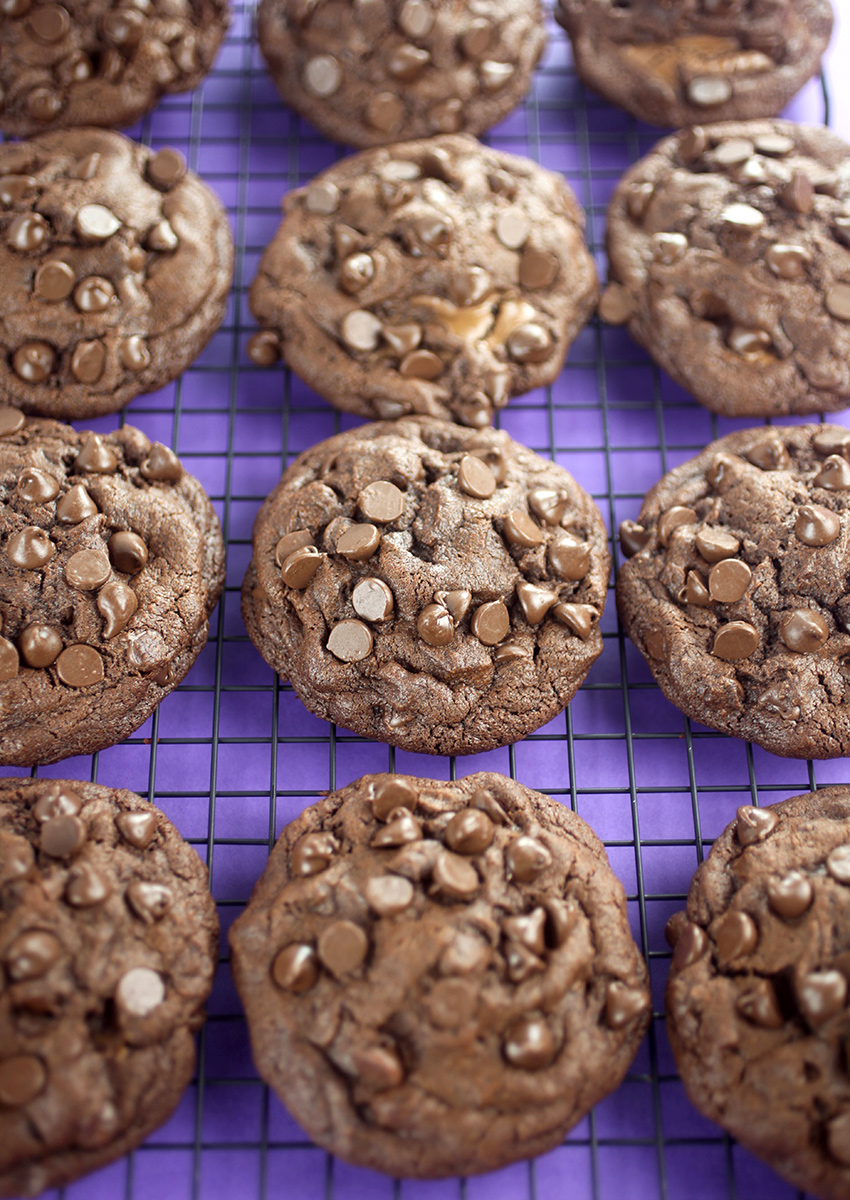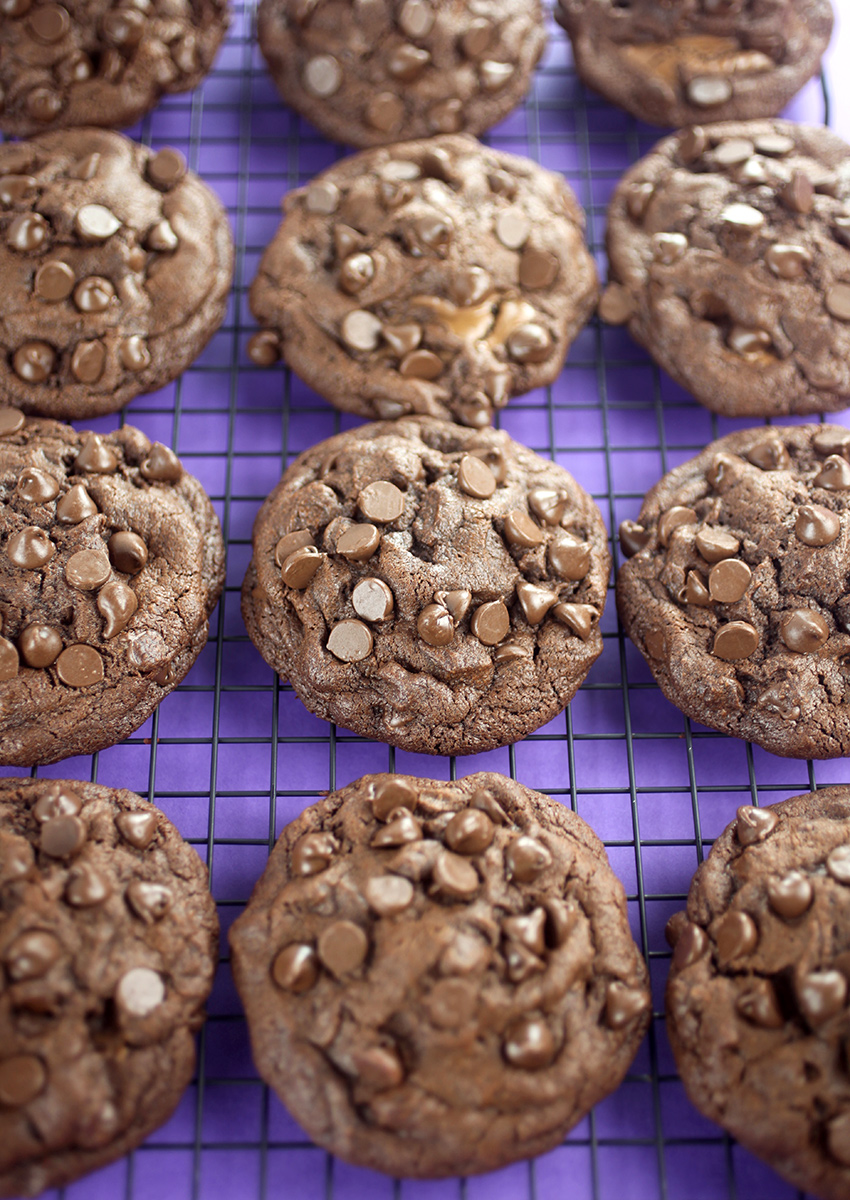 Oh my! oh my! Look at these beauties.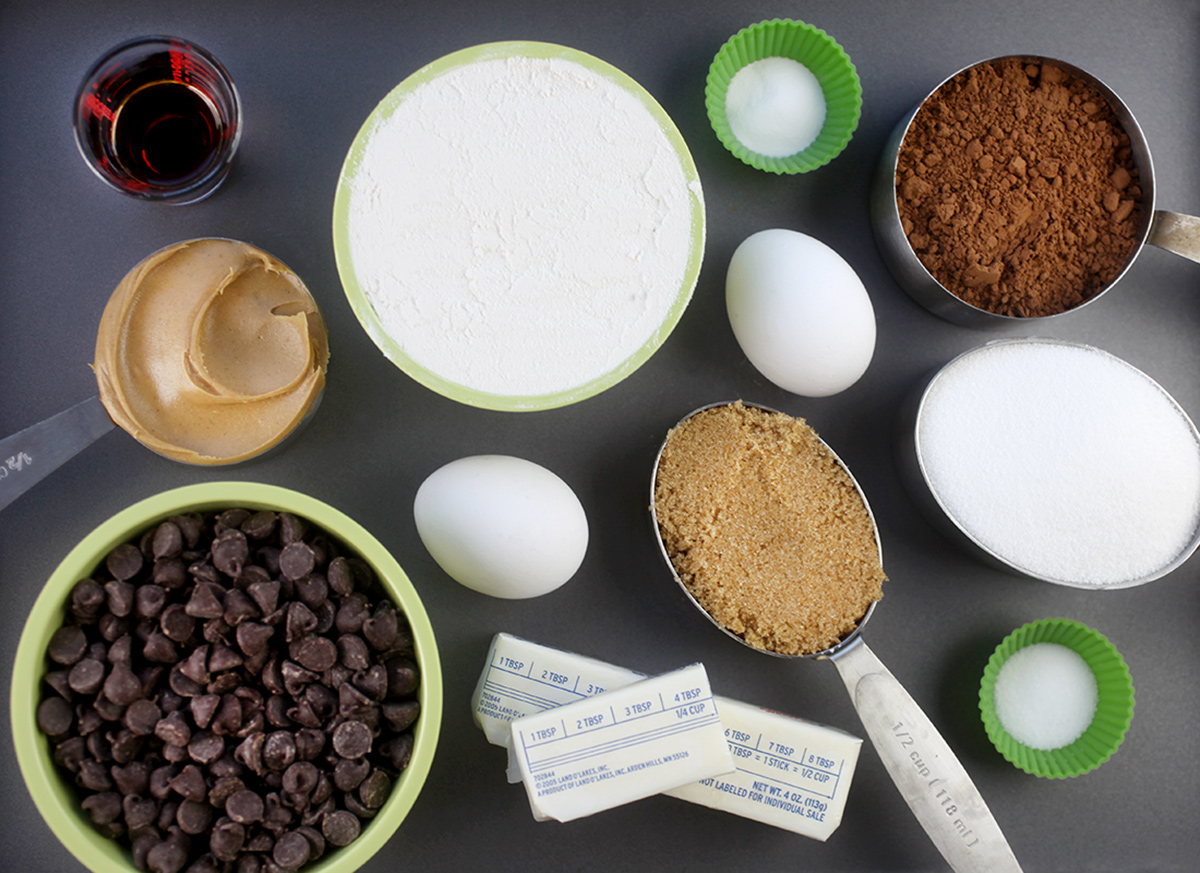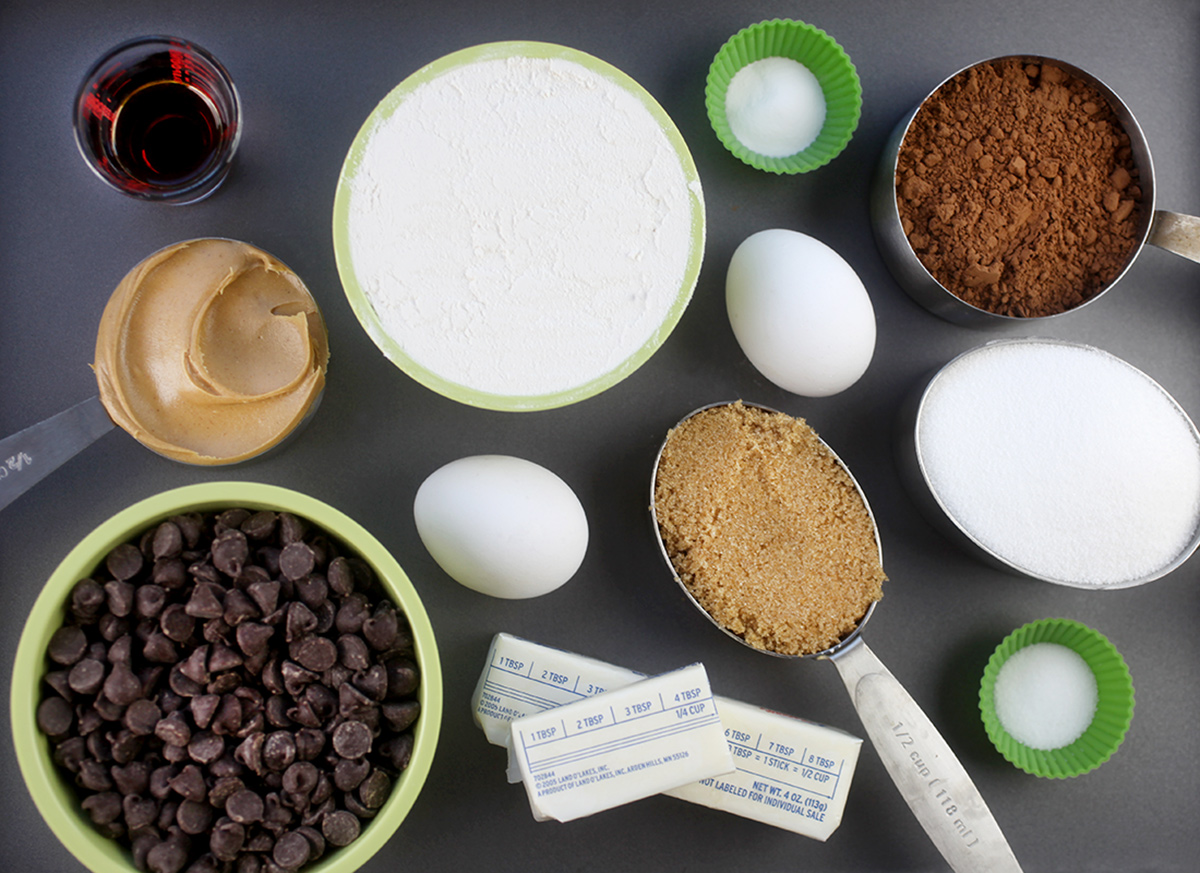 Cookie dough ingredients! The dough also has a 1/2 cup of peanut butter mixed inside for extra yum.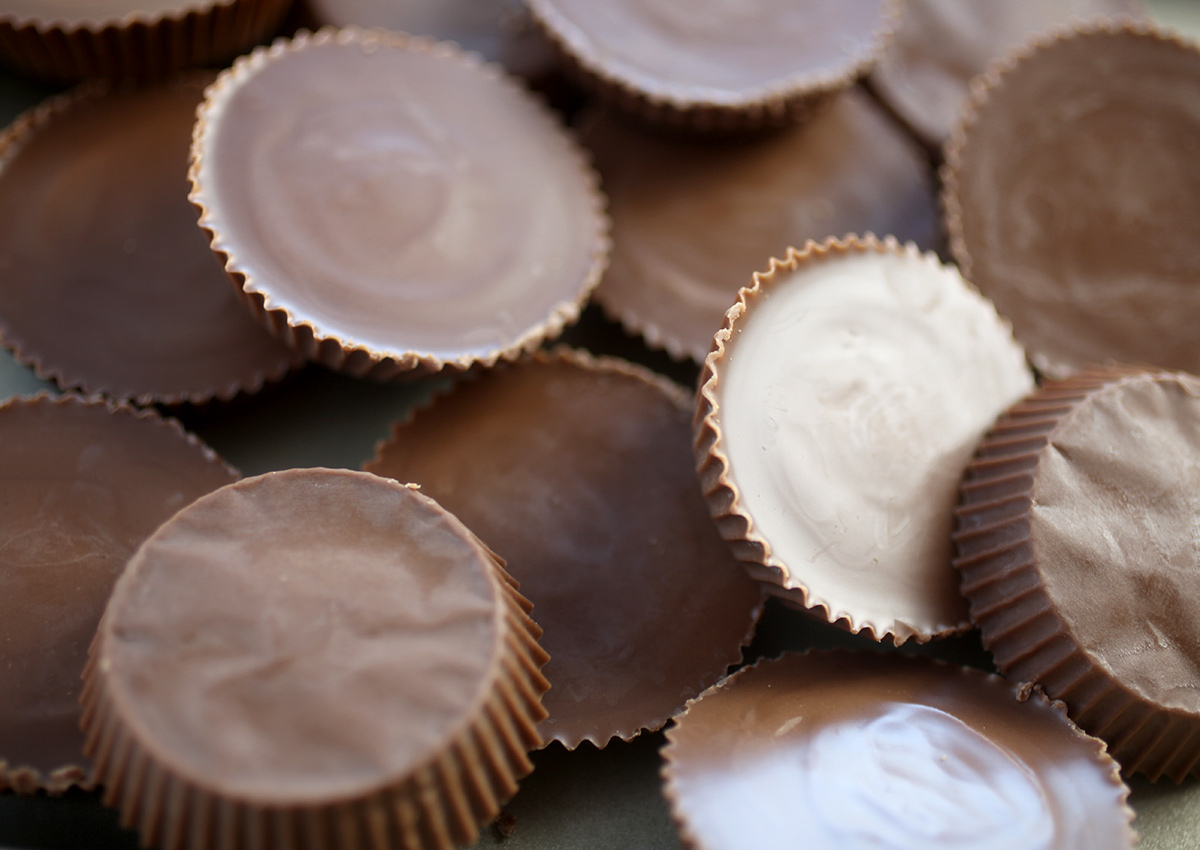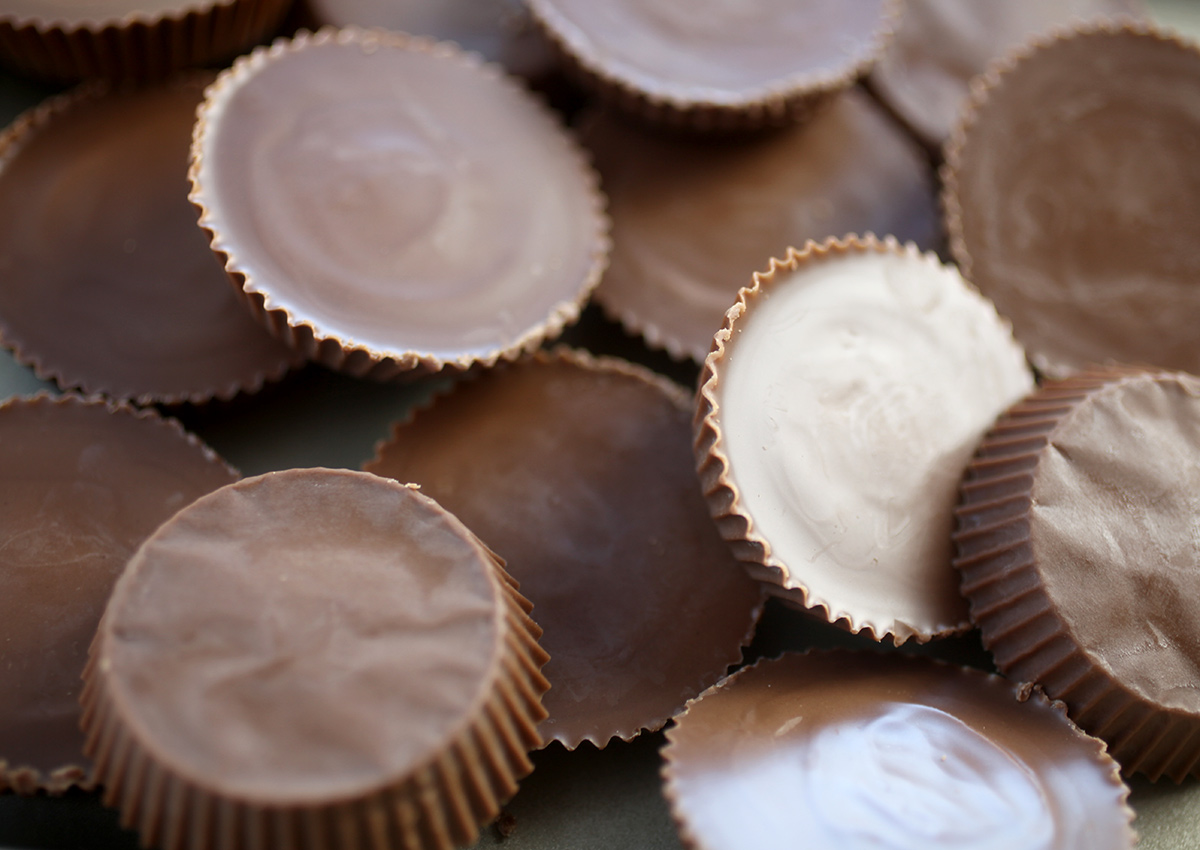 And let's not forget the main attraction. You'll need a dozen regular size Reese's peanut butter cups.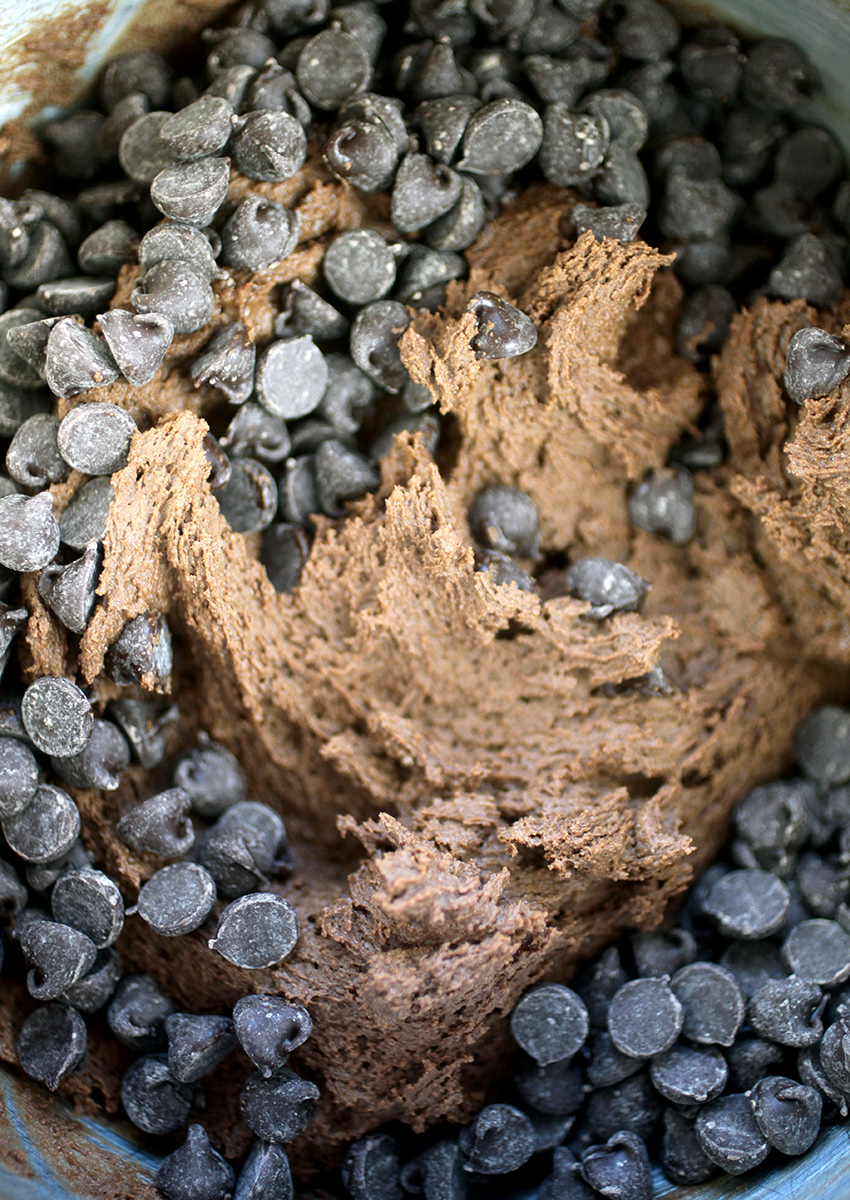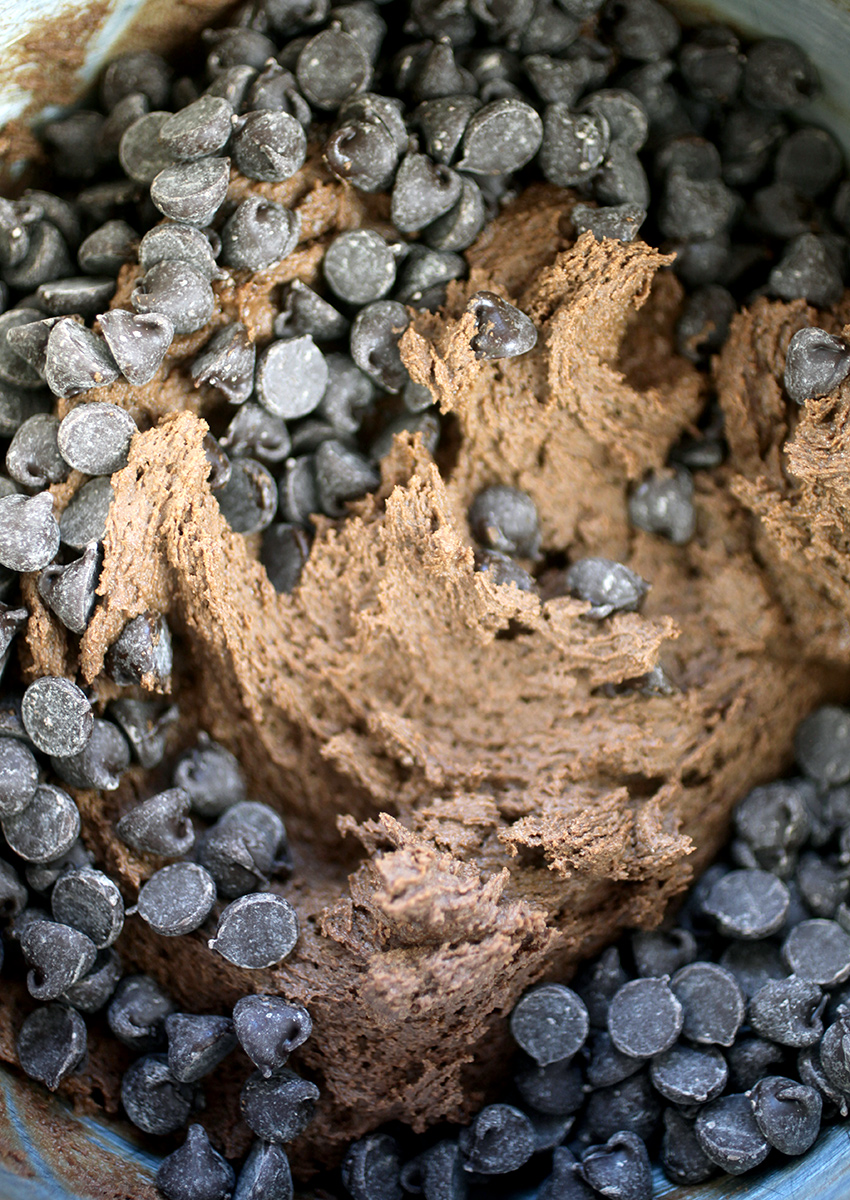 Mix the cookie dough and stir in half of the semisweet morsels. Save the other half to press into the cookies before baking.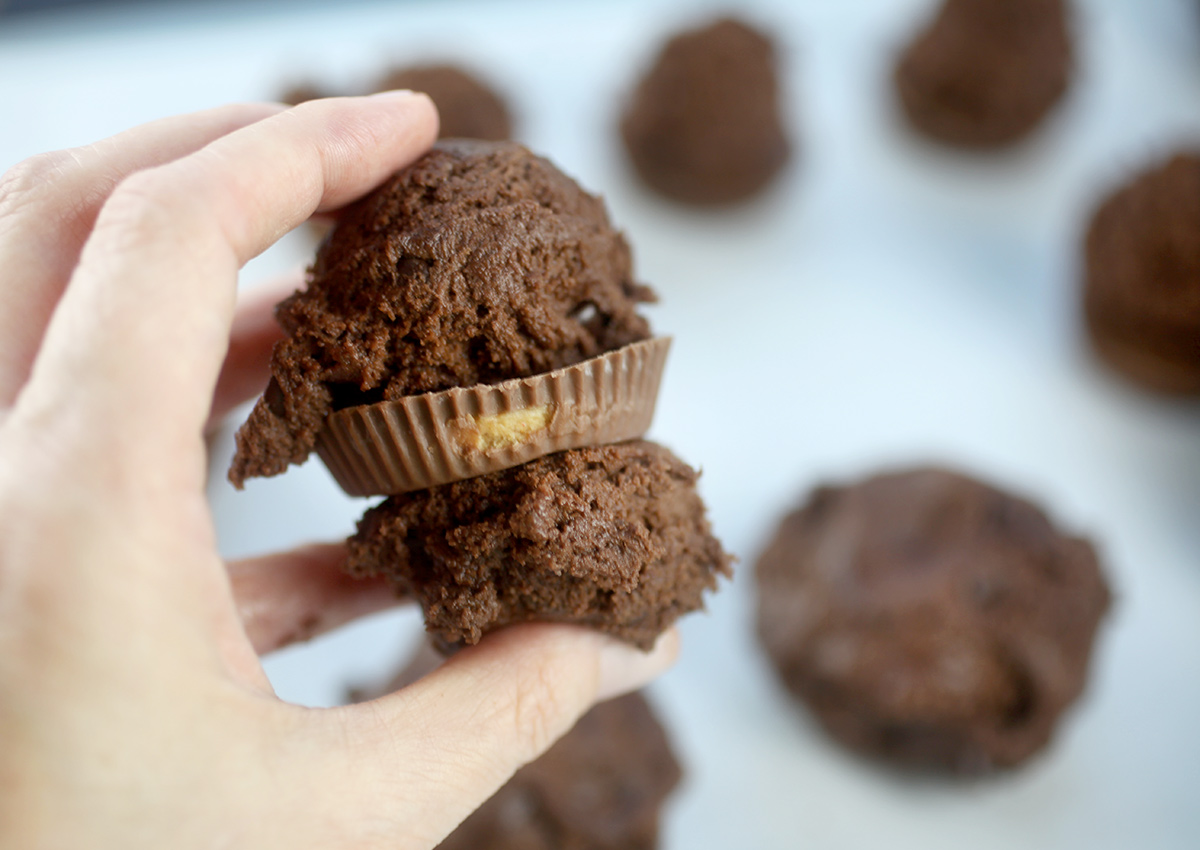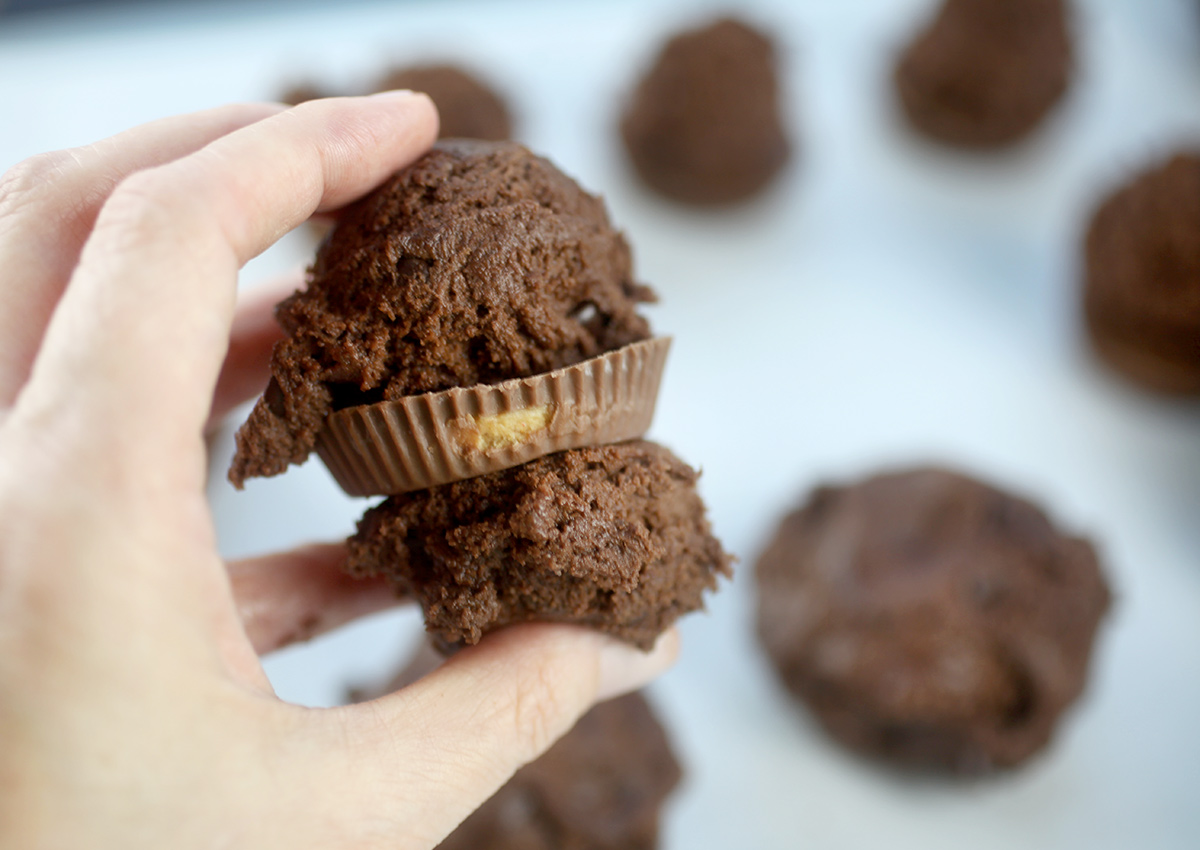 Get the scoop. A 1 1/2-inch cookie scoop that is. Place one scoop of dough on top of the candy cup and one on the bottom. Then press together and press the seams together around the edge. Oh yeah, chill the dough for about 30 minutes first to make it easier to work with.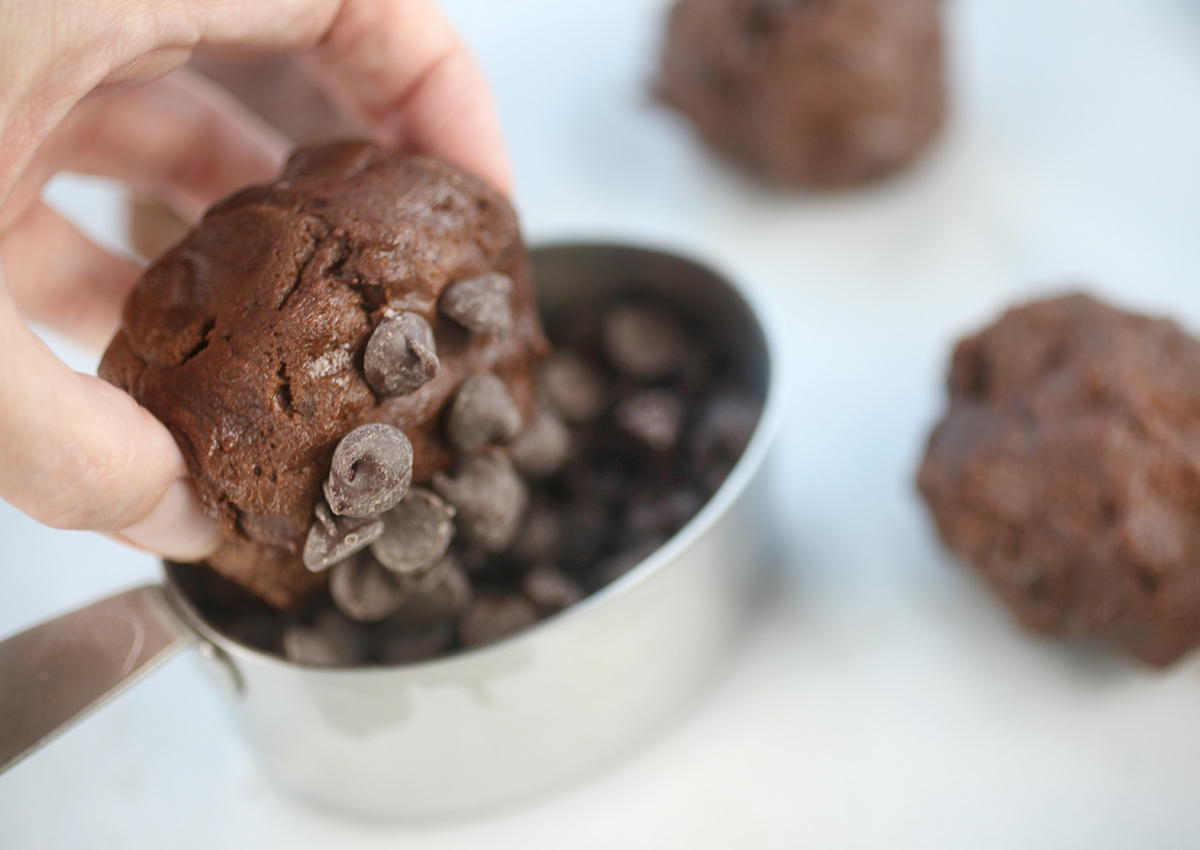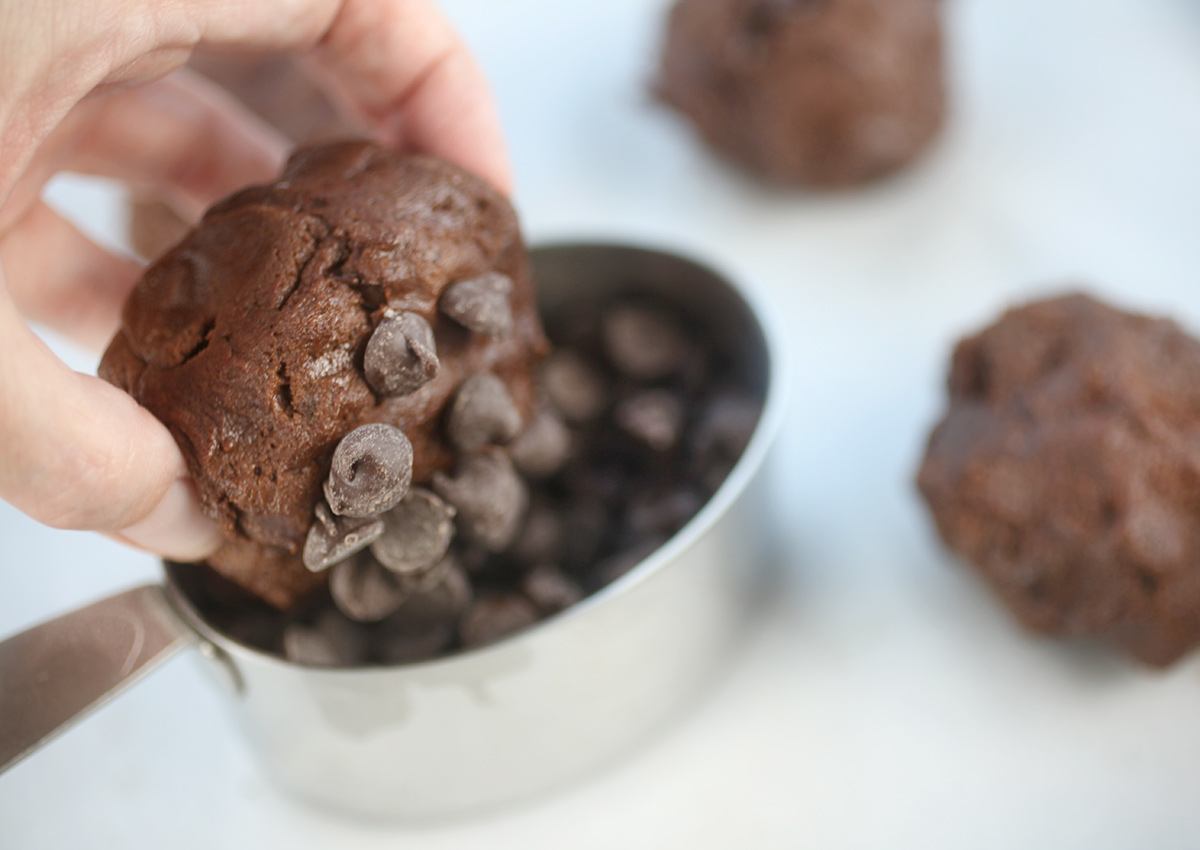 Then take each cookie dough covered candy cup and press into a cup filled with the rest of the morsels. If you have any remaining morsels, press a few onto the sides and bottoms as well.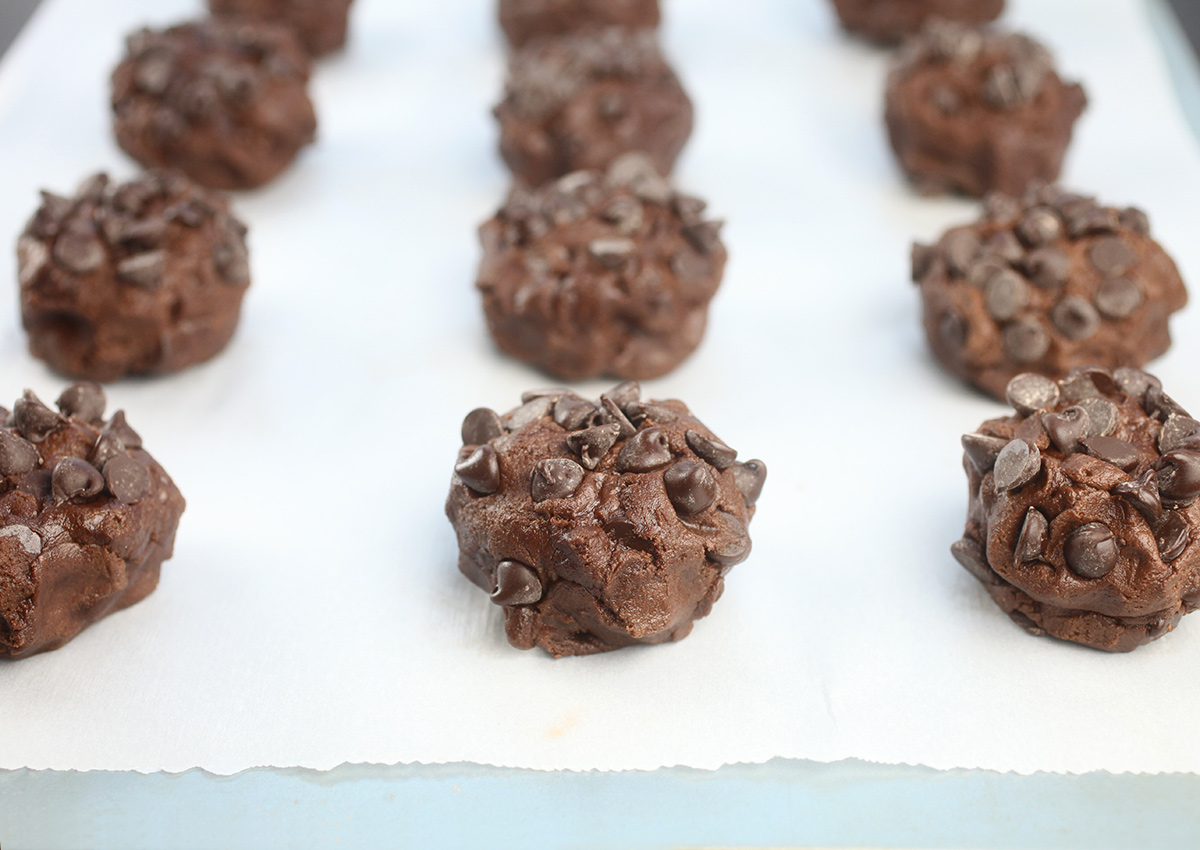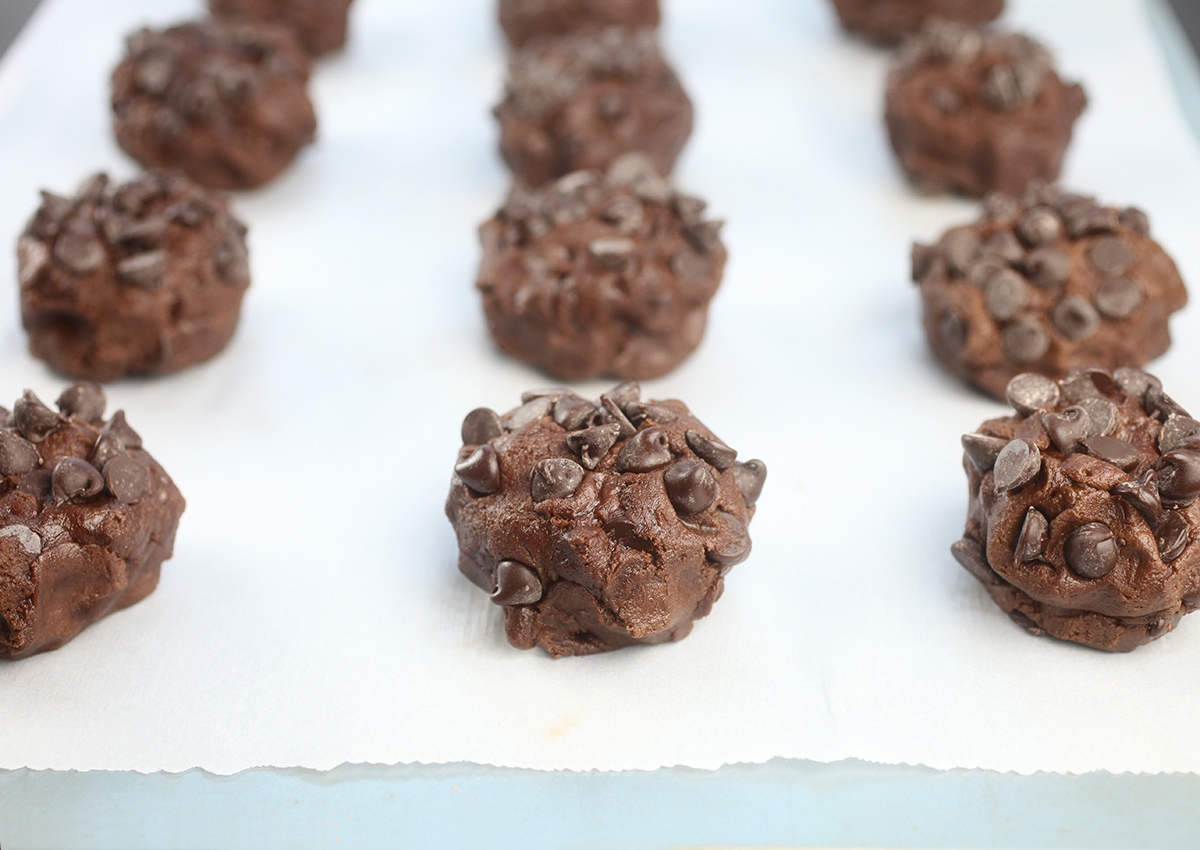 Sitting pretty and ready to bake.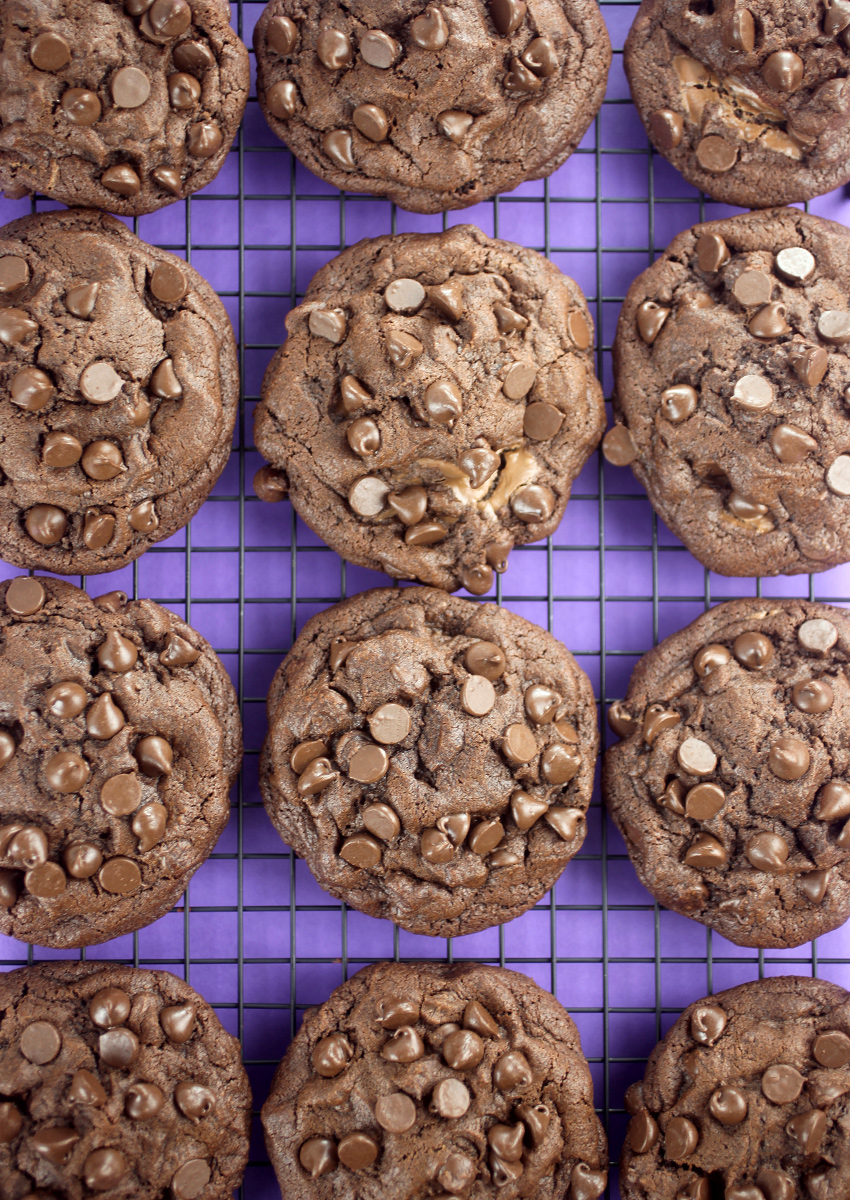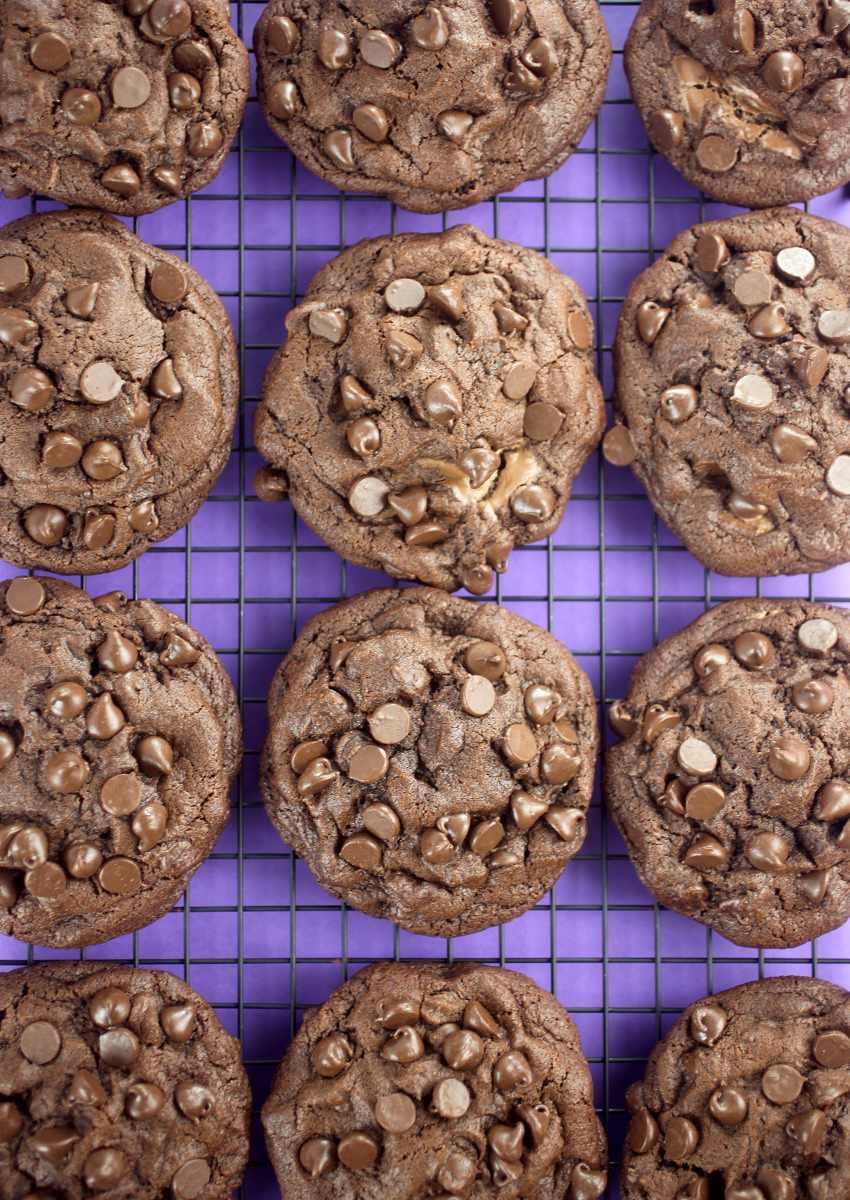 Bake for about 15 minutes and you'll end up with these jumbo stuffed surprise-inside chocolate cookies.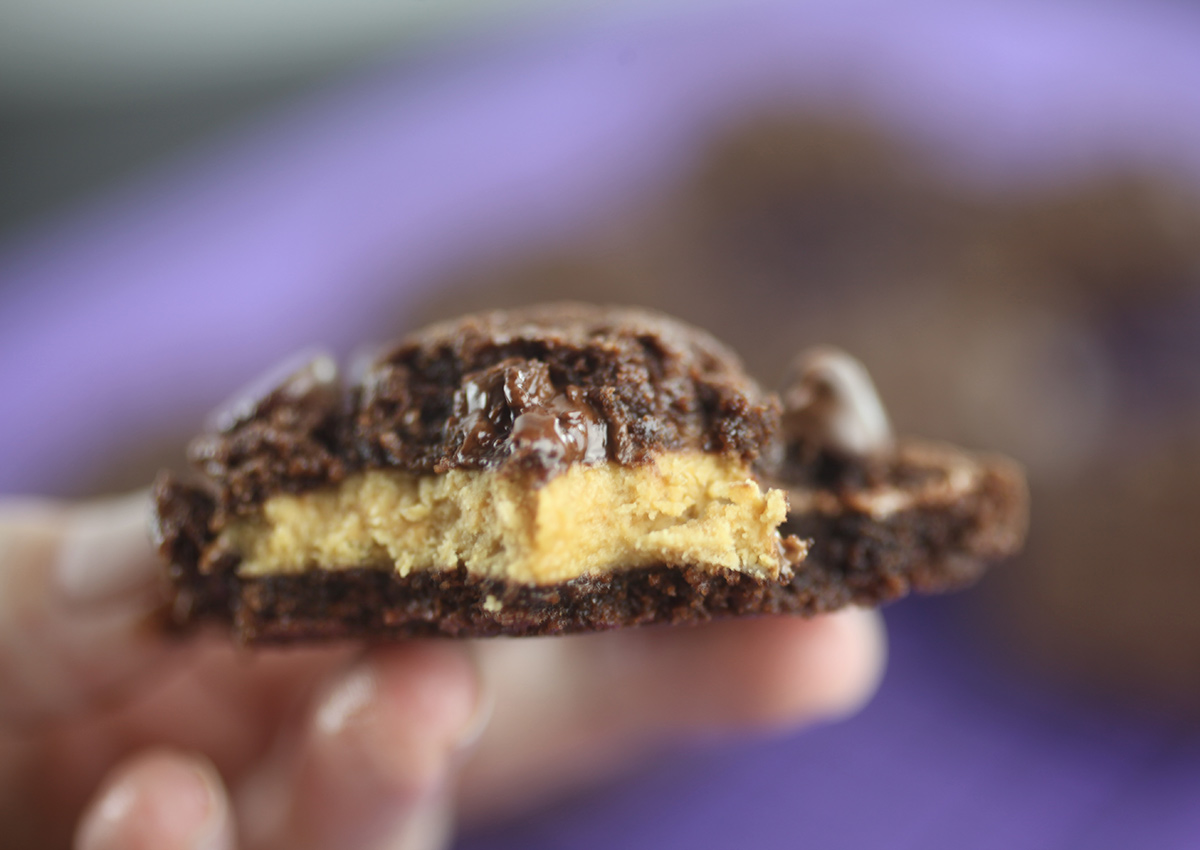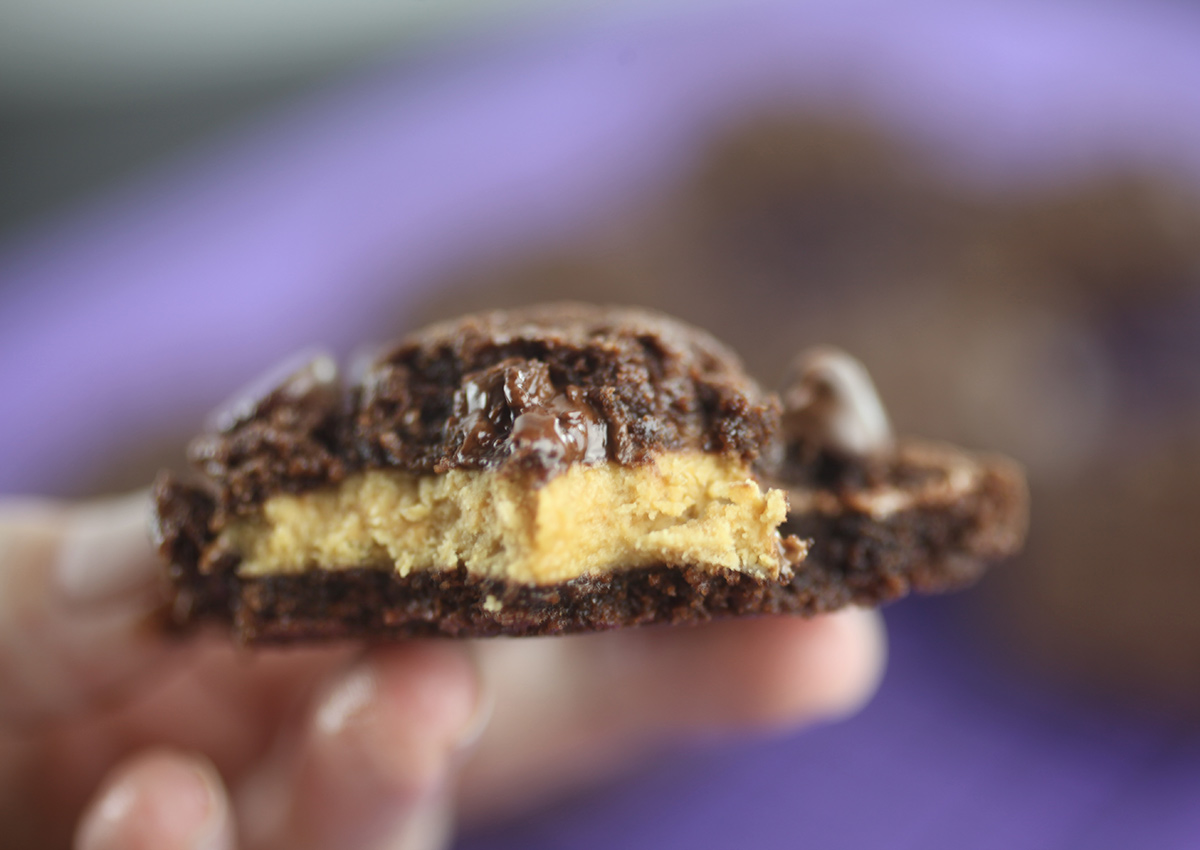 Yum! Yum! Yes!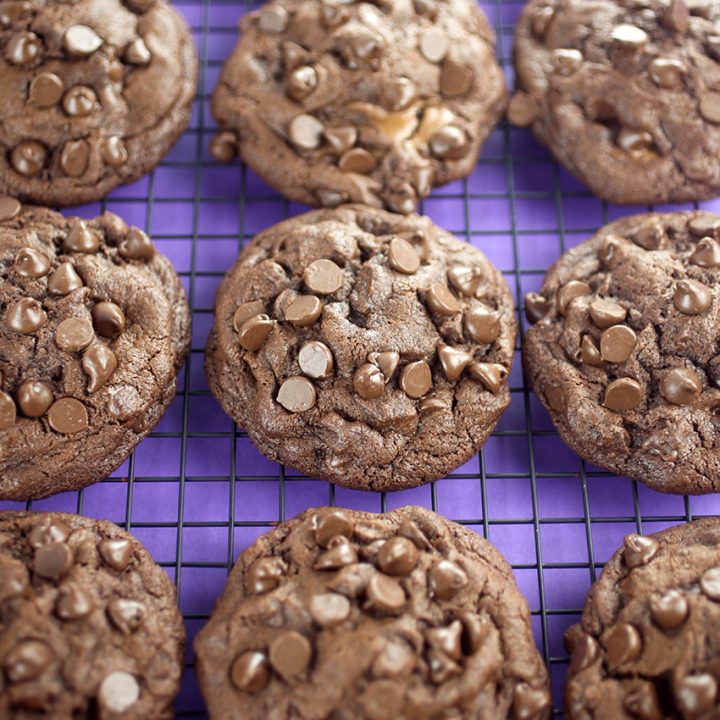 Yield: 12 jumbo cookies
Peanut Butter Cup Stuffed Chocolate Cookies
Prep Time 15 minutes

Cook Time 15 minutes

Total Time 30 minutes
Ingredients
1-1/2 cups all purpose flour
3/4 cup natural unsweetened cocoa
3/4 teaspoon baking soda
1-1/2 sticks butter (I used salted), at room temperature
1/2 cup creamy peanut butter
1 cup granulated sugar
1/2 cup packed light brown sugar
2 eggs
2 teaspoons vanilla
2 cups (12 oz pkg) semisweet chocolate morsels
12 Reeses peanut butter candy cups (regular size)
Instructions
Sift flour, cocoa, and baking soda together in a medium bowl and set aside.
In a stand mixer, cream butter, peanut butter and both sugars until light and fluffy.
Add eggs and vanilla to butter mixture and mix until incorporated.
Slowly add flour mixture in three additions, mixing each until combined. Scrape down sides of bowl and mix again to incorporate.
Stir in 1 cup of the chocolate morsels, reserving the rest.
Chill dough and peanut butter candy cups for 30 minutes.
Preheat oven to 350 degrees Fahrenheit and line baking sheet with parchment paper.
When dough is chilled, scoop mounds of dough on to the top and bottom of each chilled candy cup.
Press dough together and make sure the edges are sealed. Then press the tops of the cookies in a small bowl containing the remaining morsels. When done, adding morsels to the tops, press any remaining morsels on the sides and bottoms of cookie dough balls.
Place 3 inches apart on prepared baking sheet. Bake for 13-15 minutes. Cool for about 10 minutes (if you can wait that long) before stuffing your face. Note: I baked the cookies in two groups to make sure I had enough room on the baking sheet for them.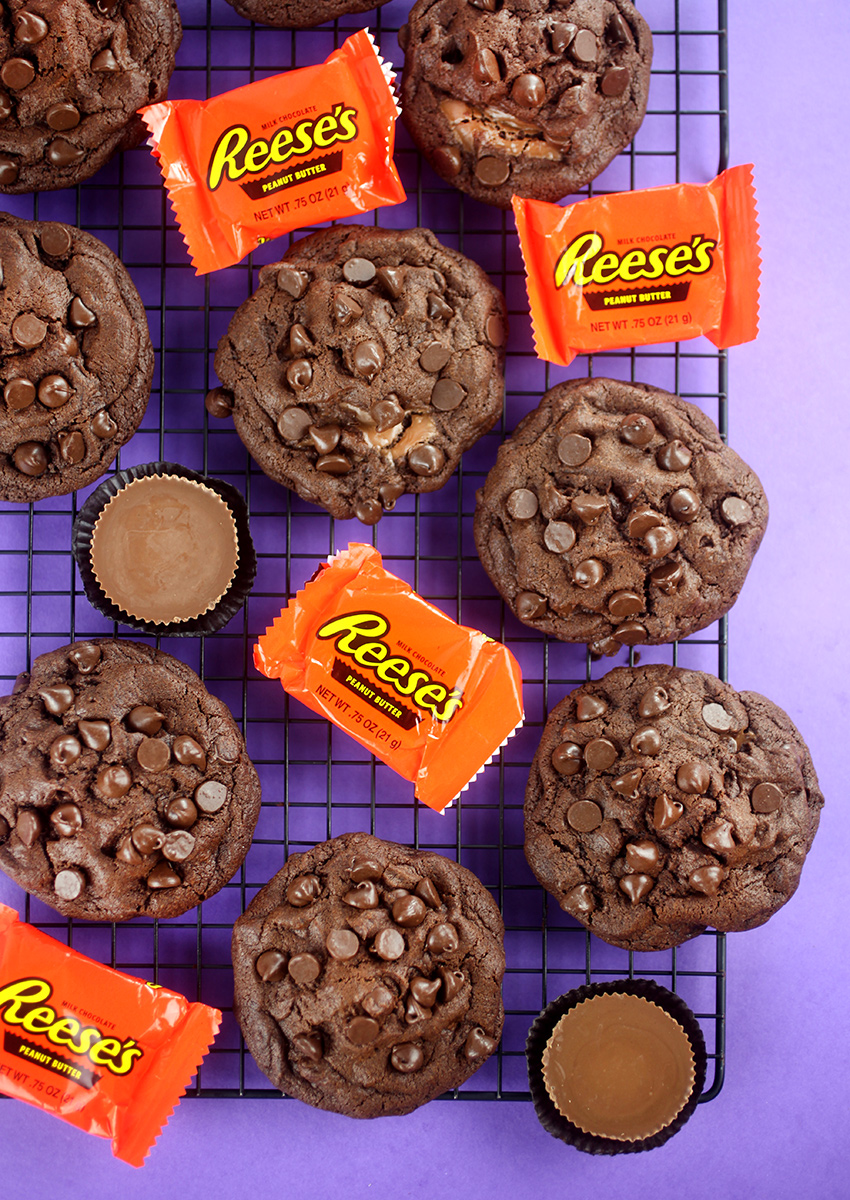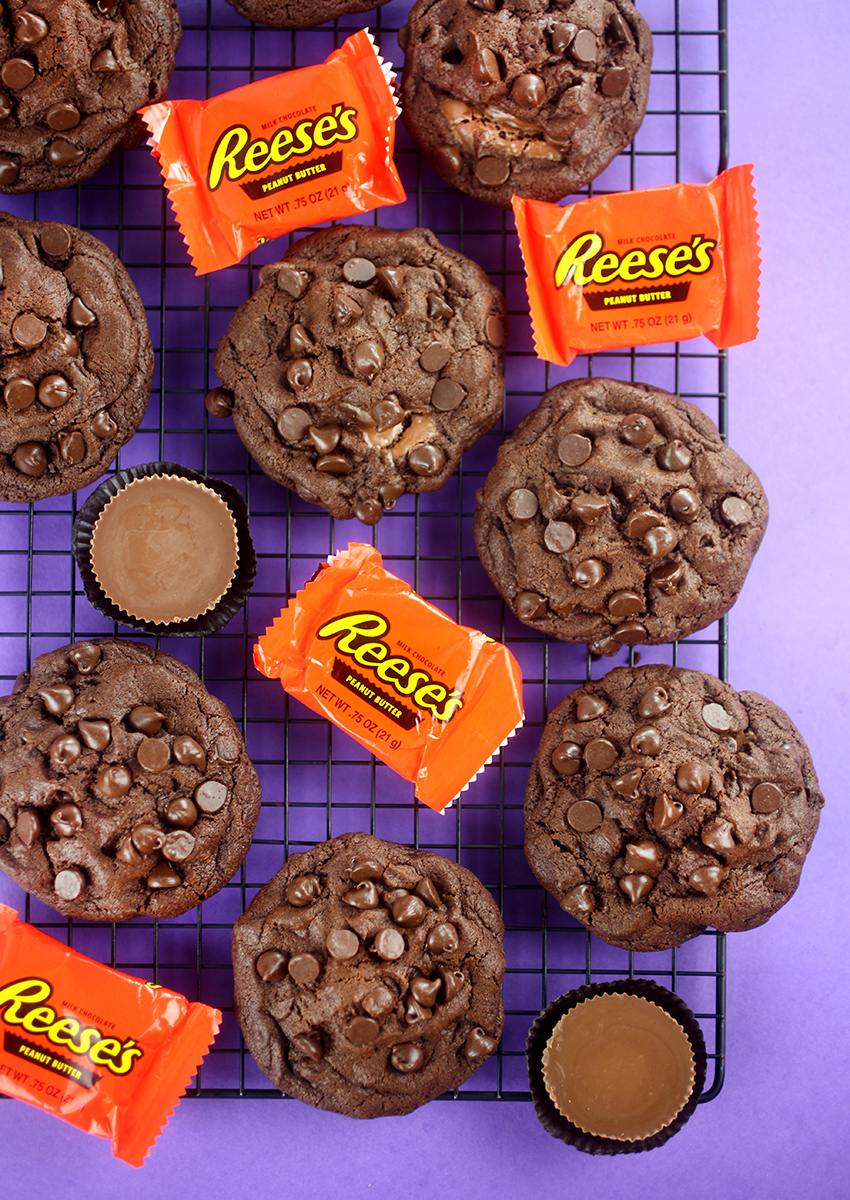 Oh and here's a pic for a little cookie-to-candy cup reference. The peanut butter cups melt and flatten just a bit, helping make these some big beautiful chocolate cookies.
Enjoy!