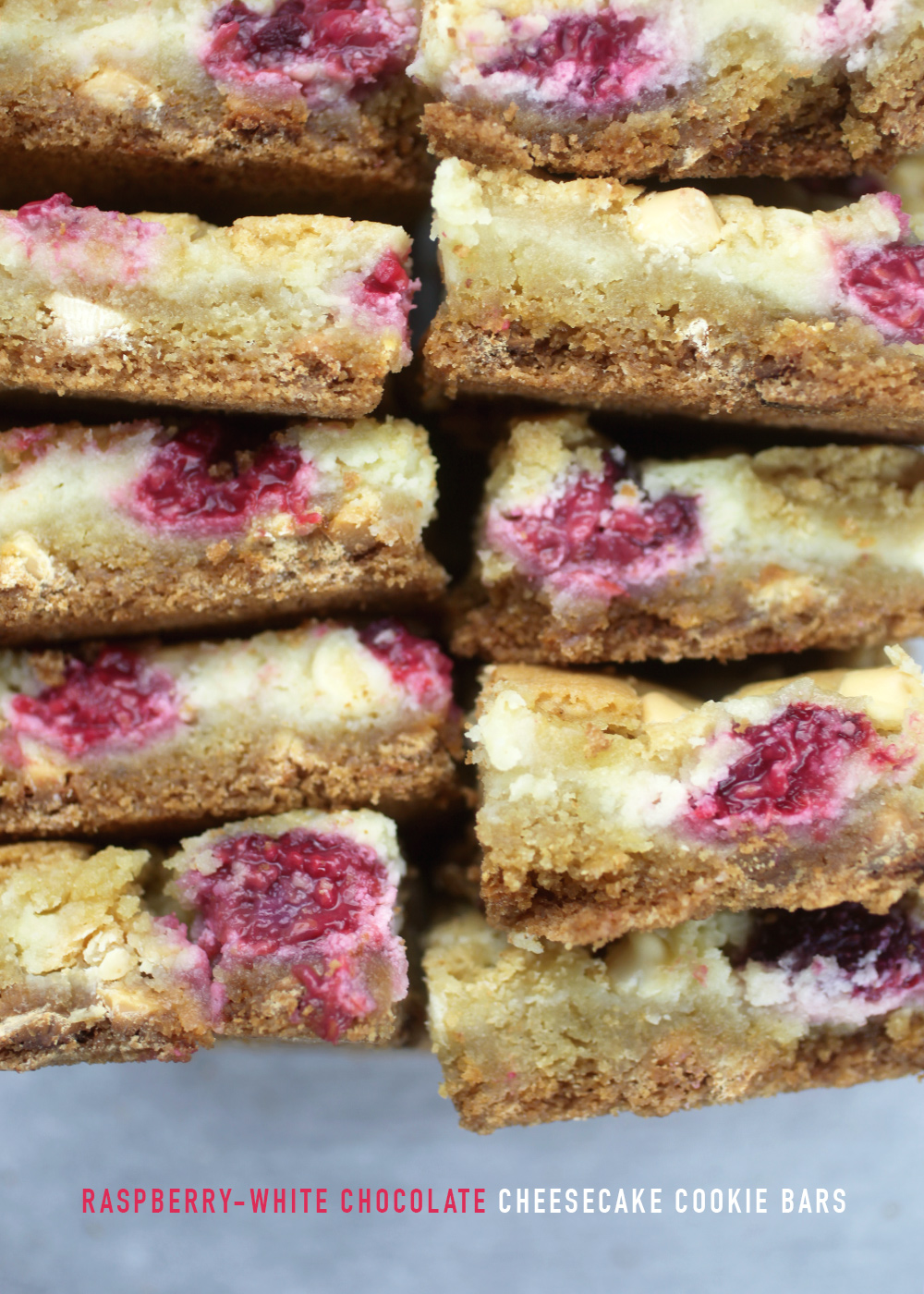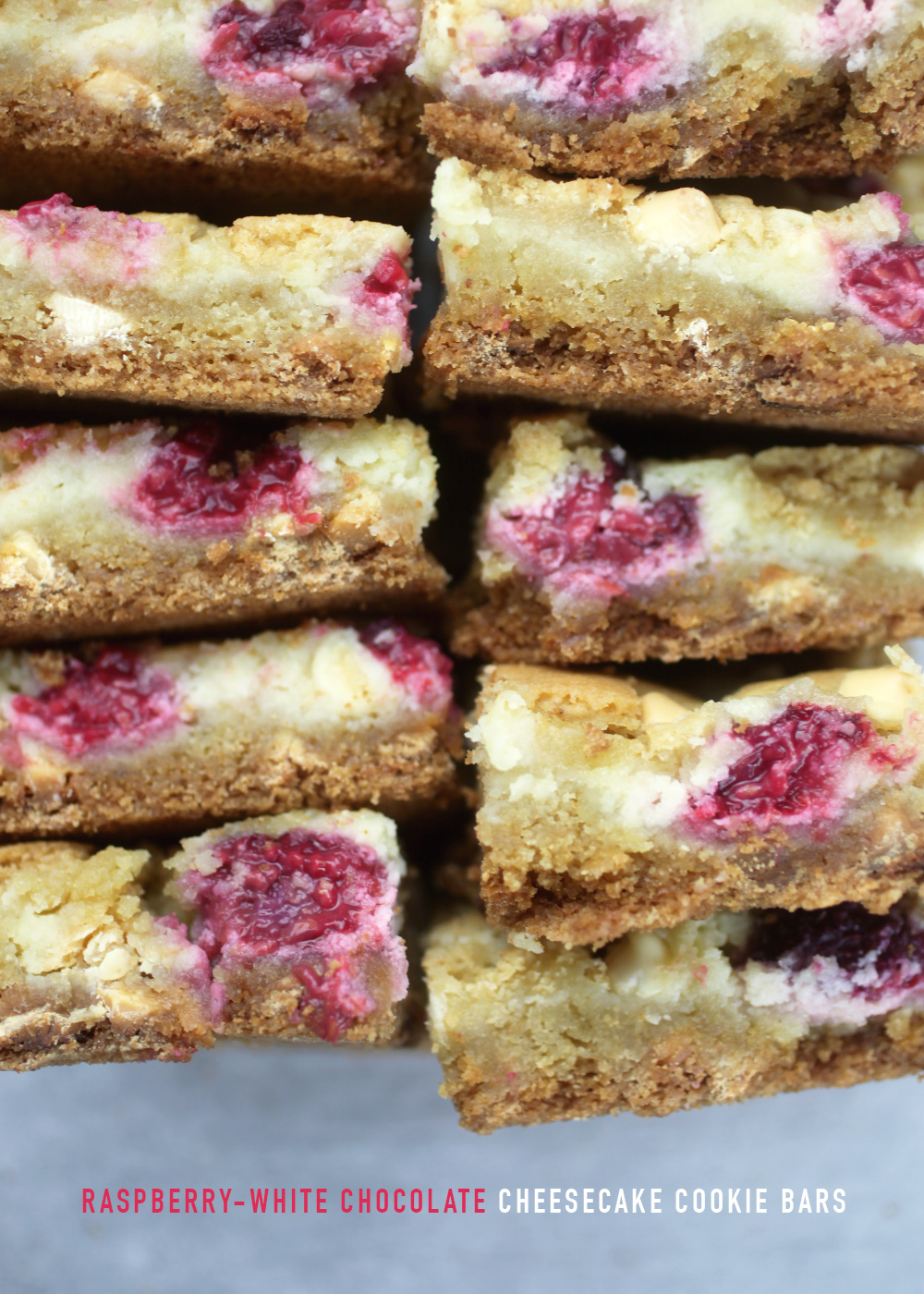 These Cheesecake Cookie Bars dotted with white chocolate chips and sprinkled with raspberries are a perfect sweet treat to kick off summer. The recipe is from What's Gaby Cooking's brand new cookbook. I met Gaby a few years ago and she is just the cutest. And a force when it comes to food. She was in town a couple of weeks ago for her book signing so I stopped in to give her a hug and say hi. And of course, I had to bake something from her beautiful book, which was also photographed by my chocolate loving friend, Matt Armendariz. These besties are a dynamic duo so check them out.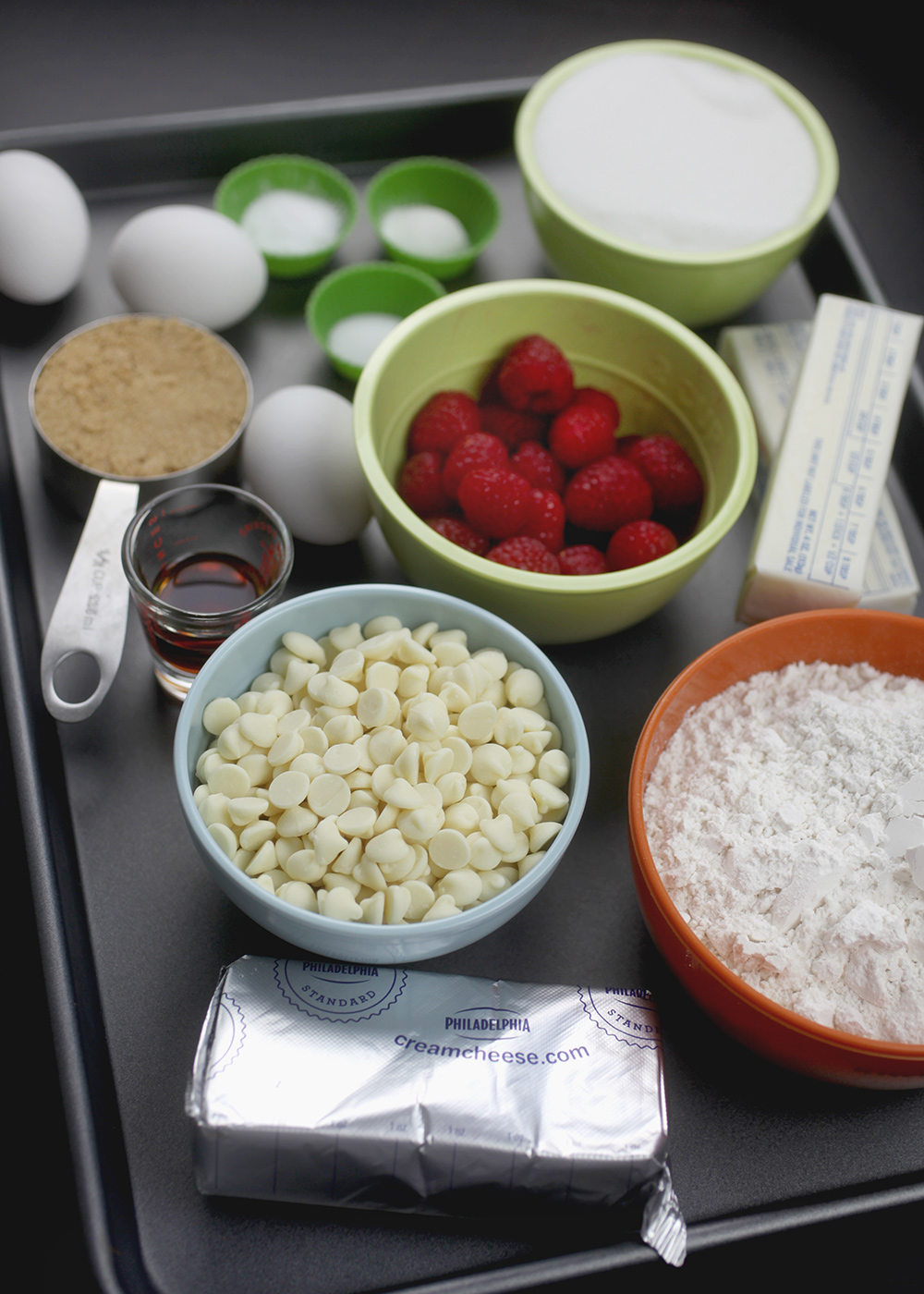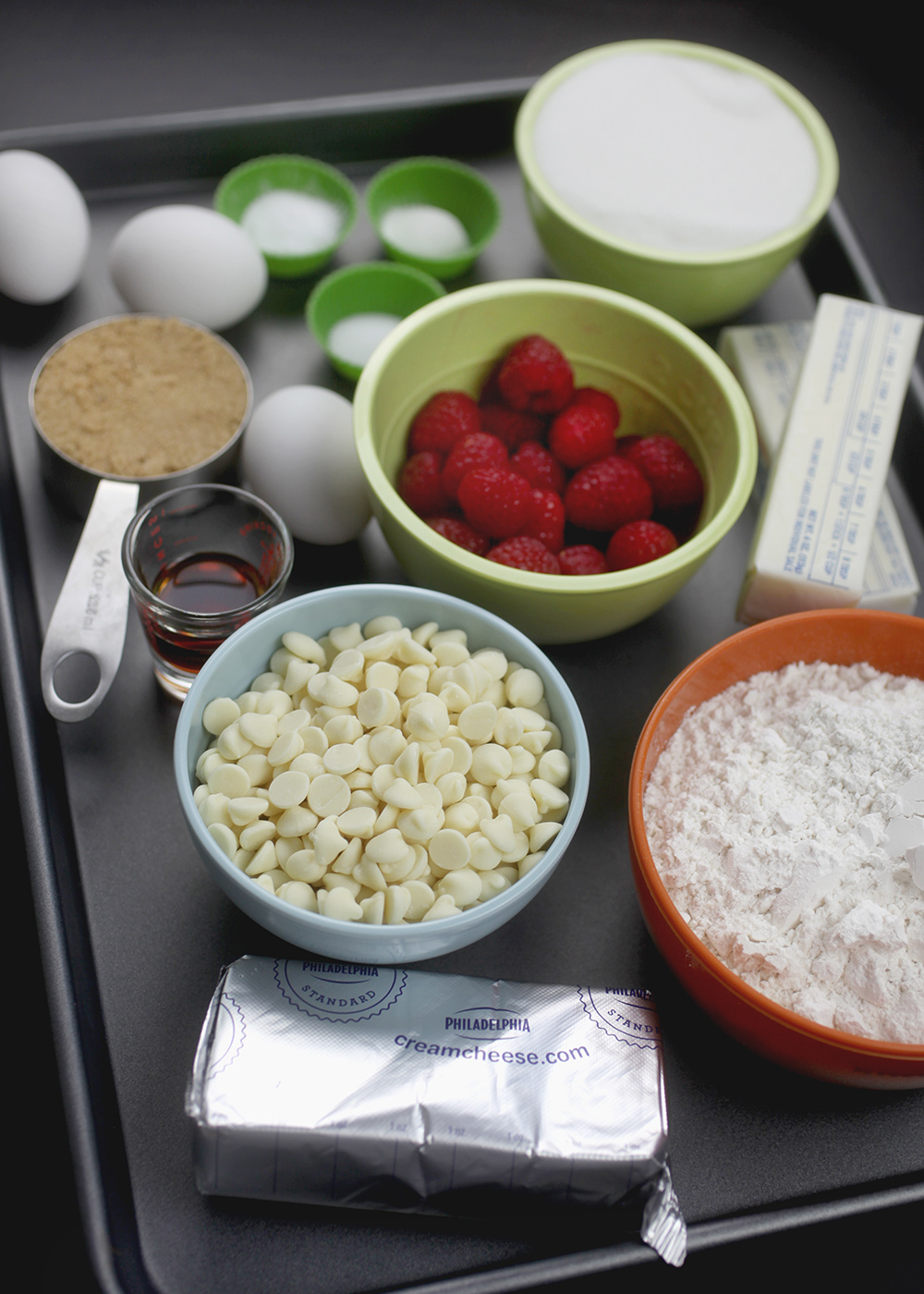 The recipe calls for easy ingredients. Always a win. Eggs, butter, vanilla, sugar, brown sugar, flour, baking soda, baking powder and salt. And let's not forget the stars. Cream Cheese, white chocolate chips and fresh raspberries.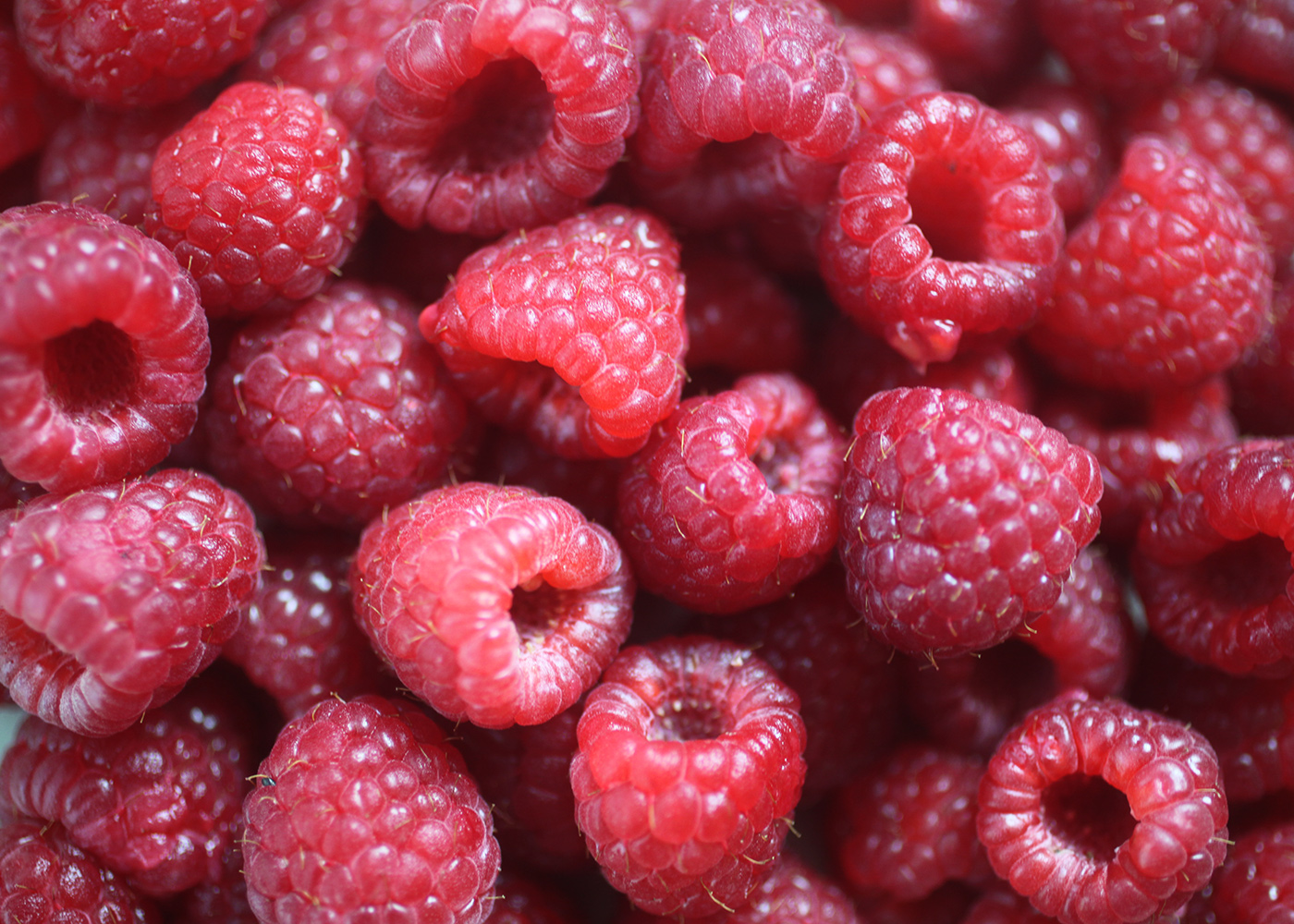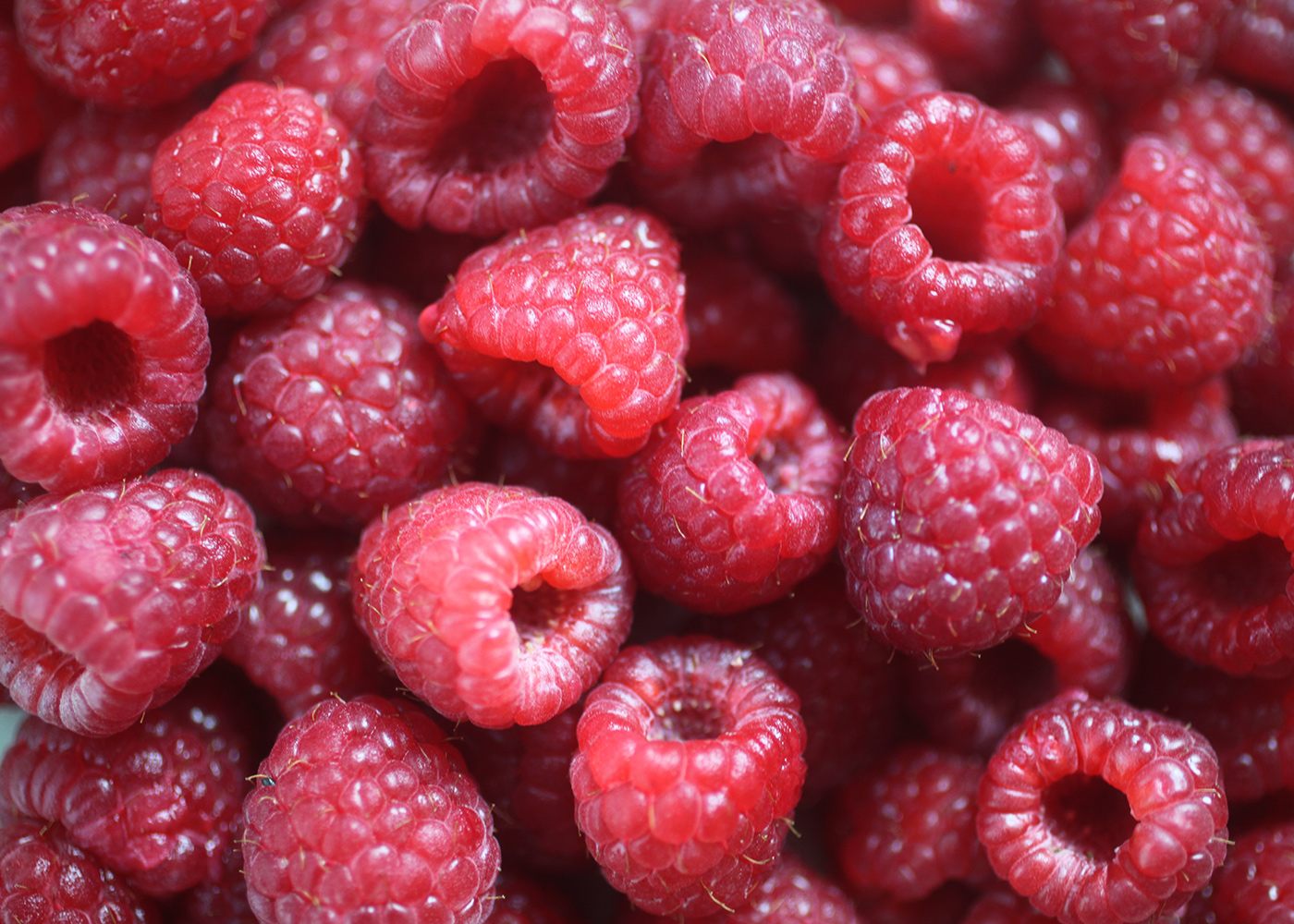 Pretty!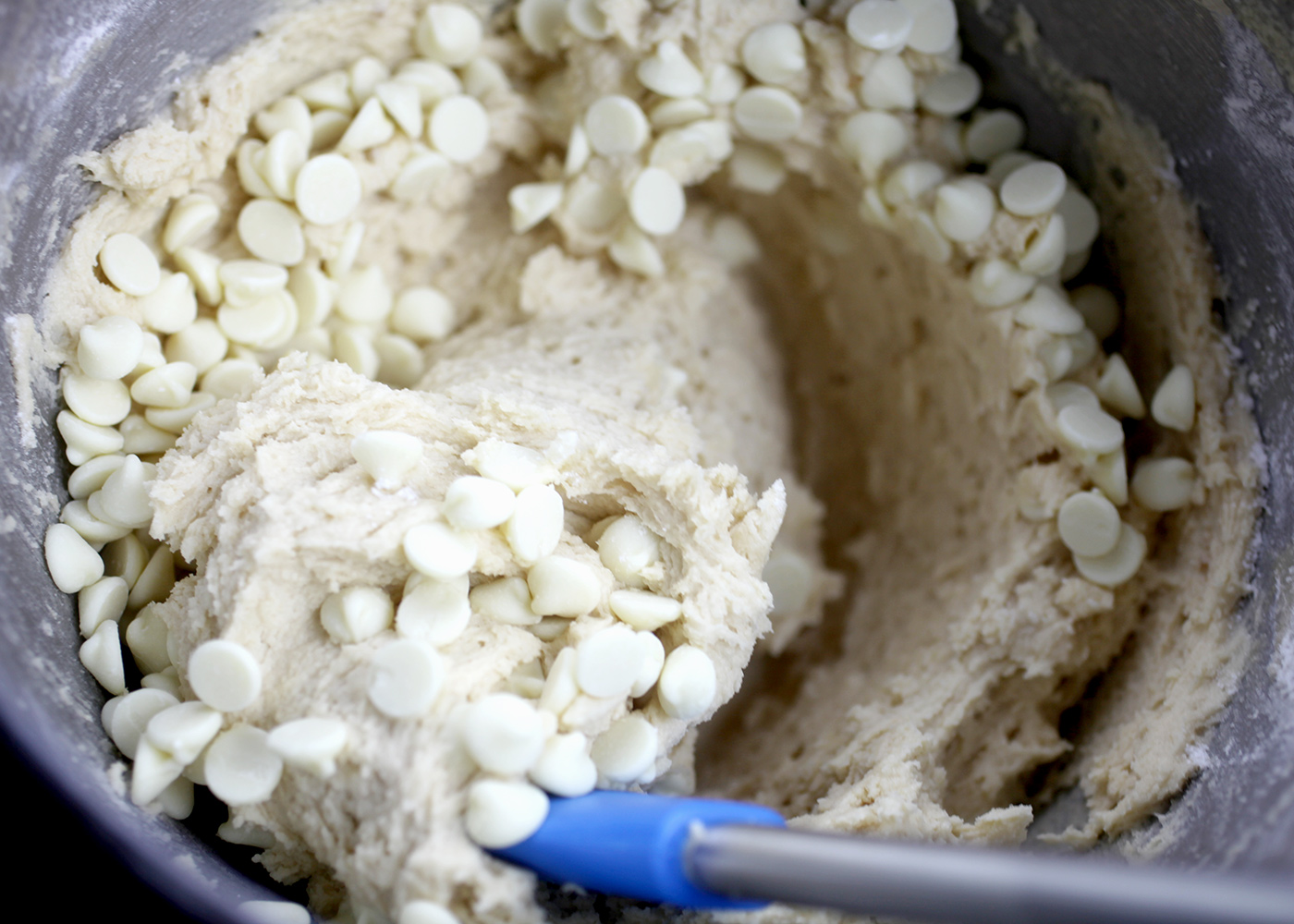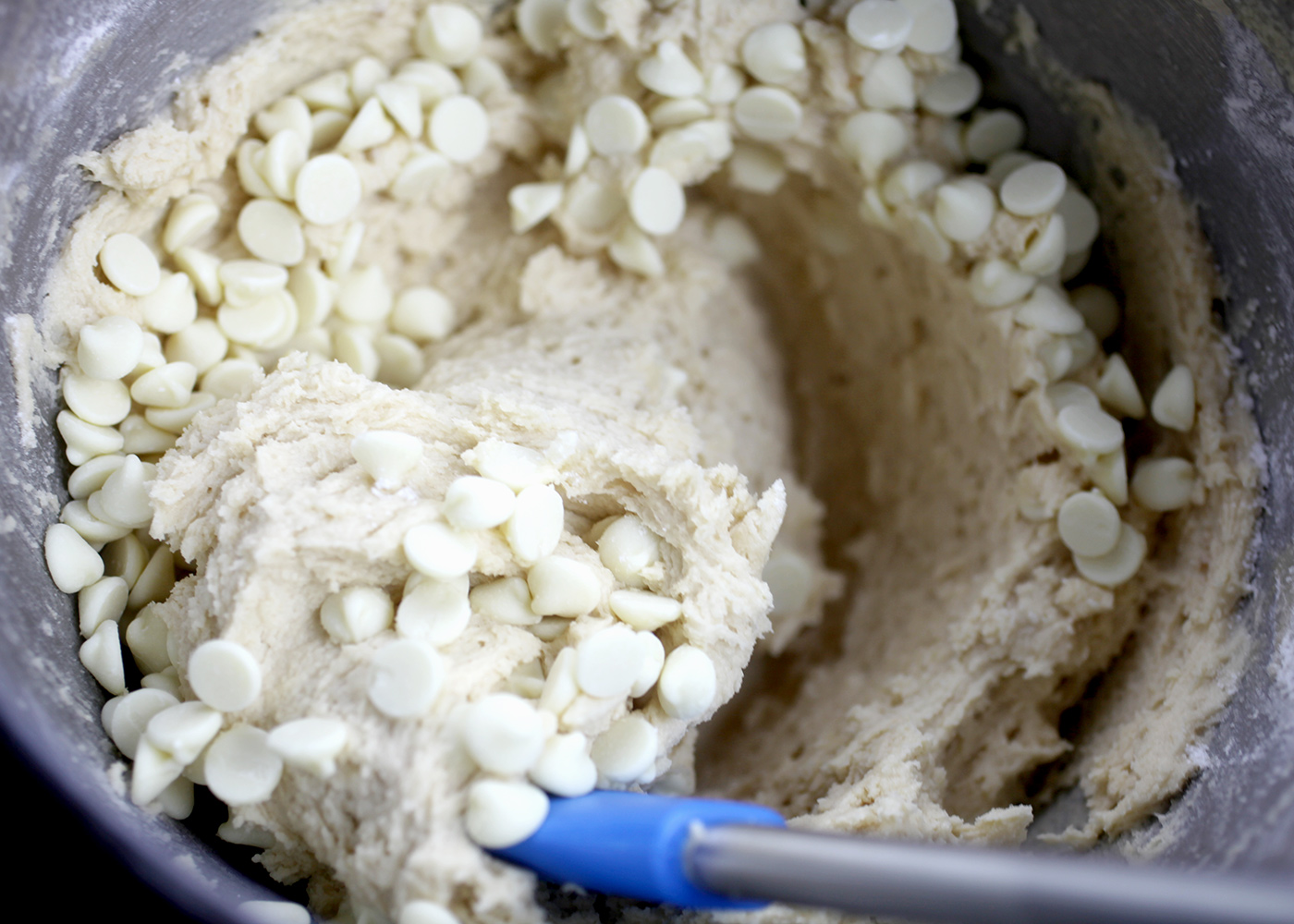 Once you mix up the cookie dough, stir in most of the white chocolate chips.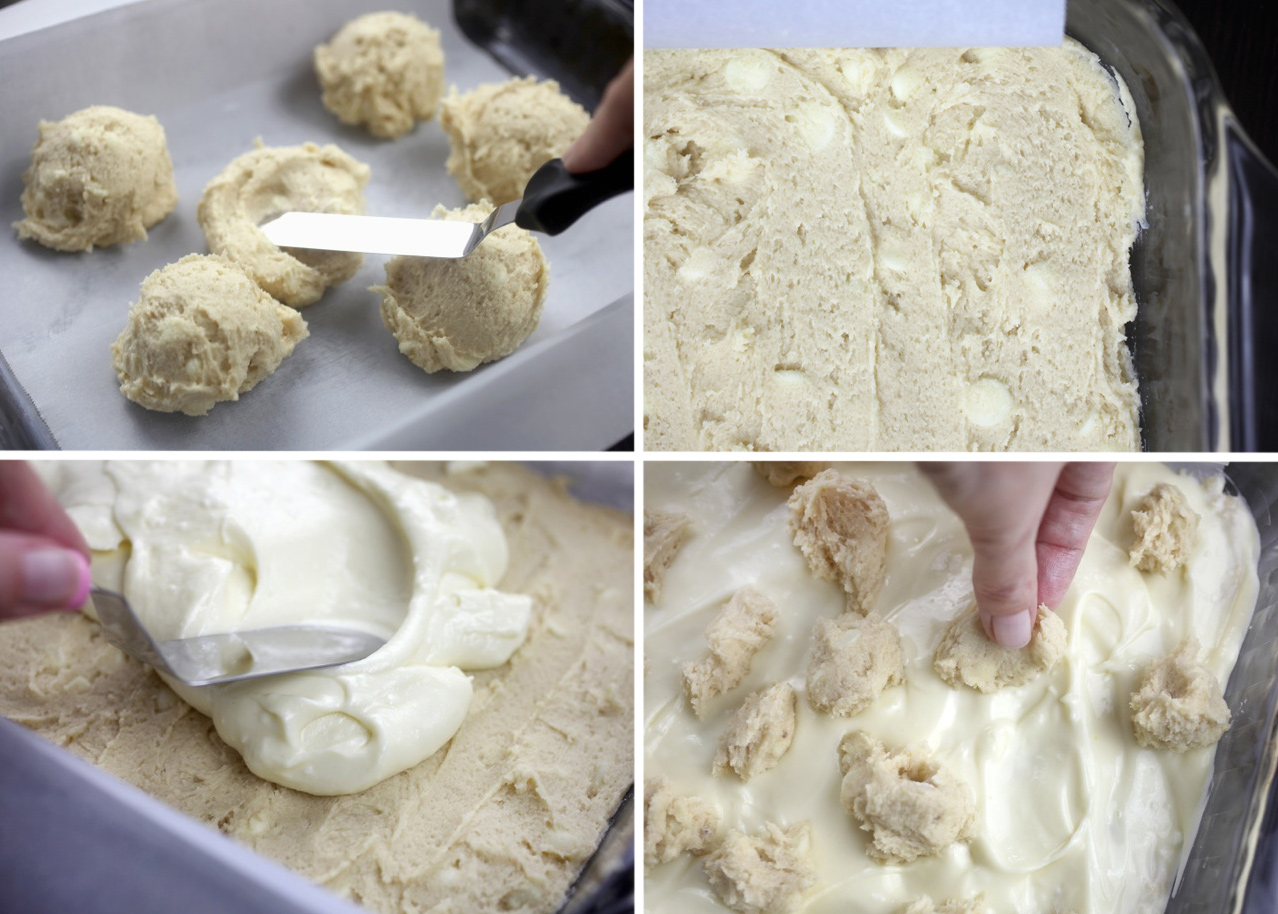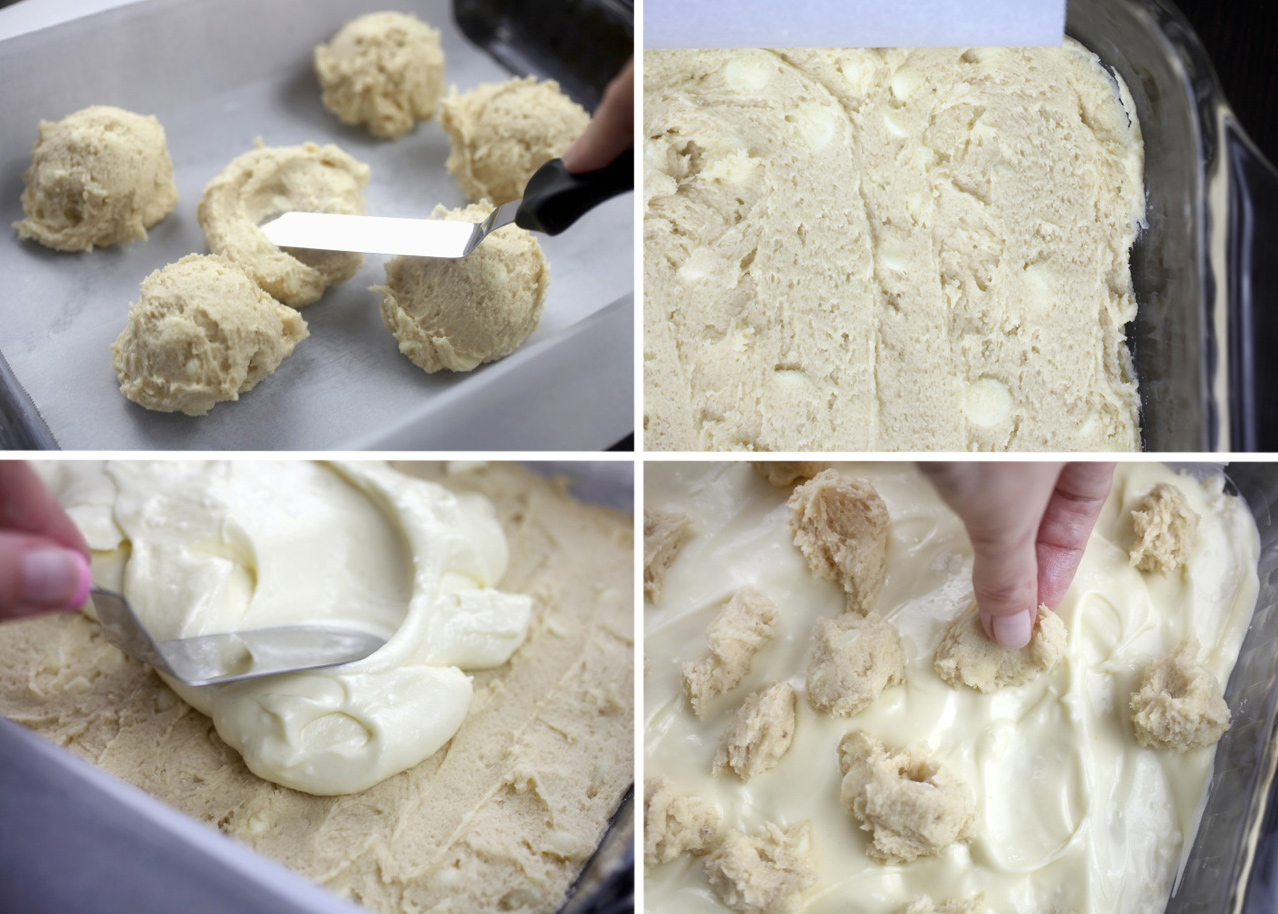 Spread a little more than half of the cookie dough in the bottom of a 9 X 13 inch baking pan. Spread the cheesecake layer on top after that. Then crumble the remaining cookie dough on the very top.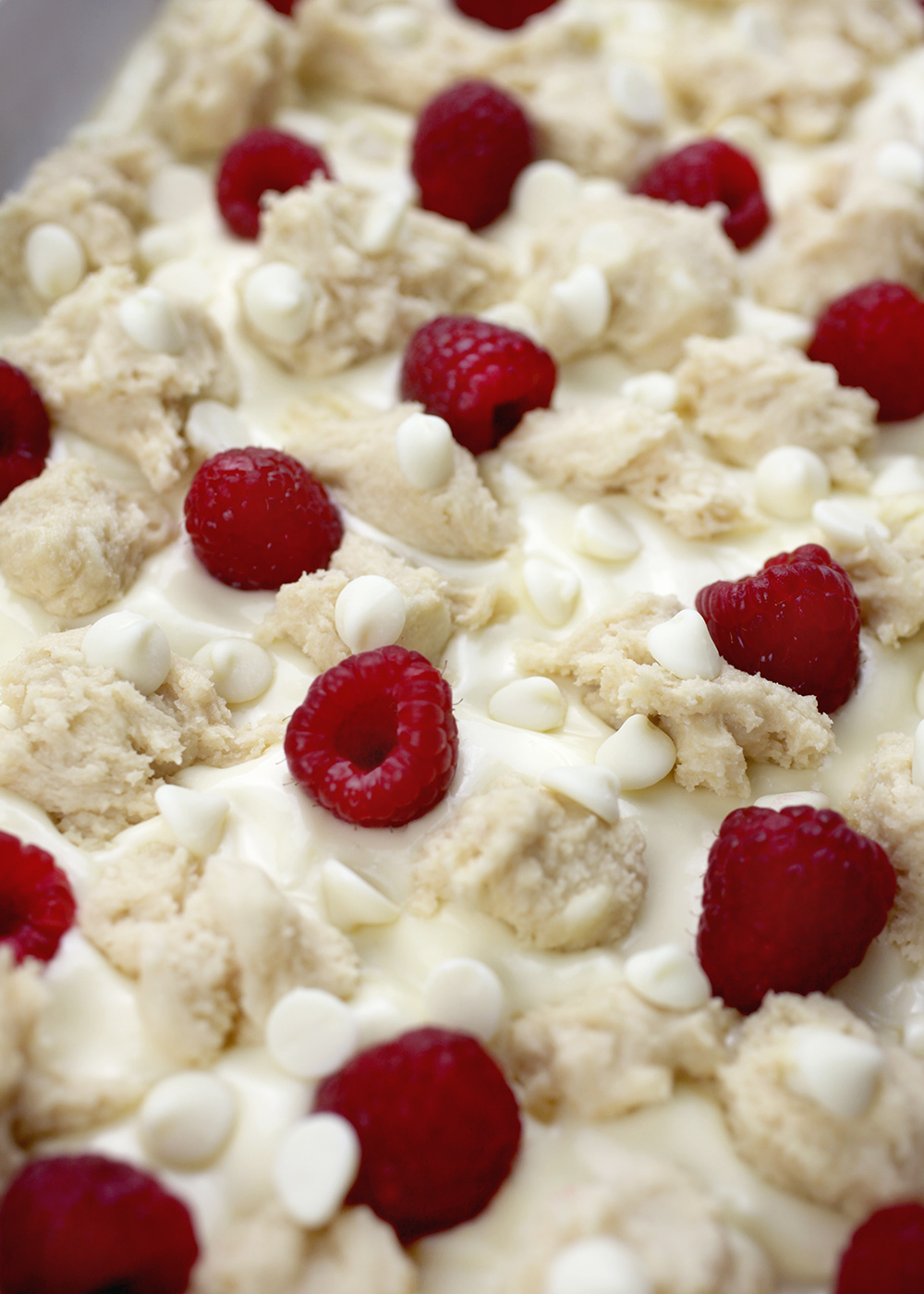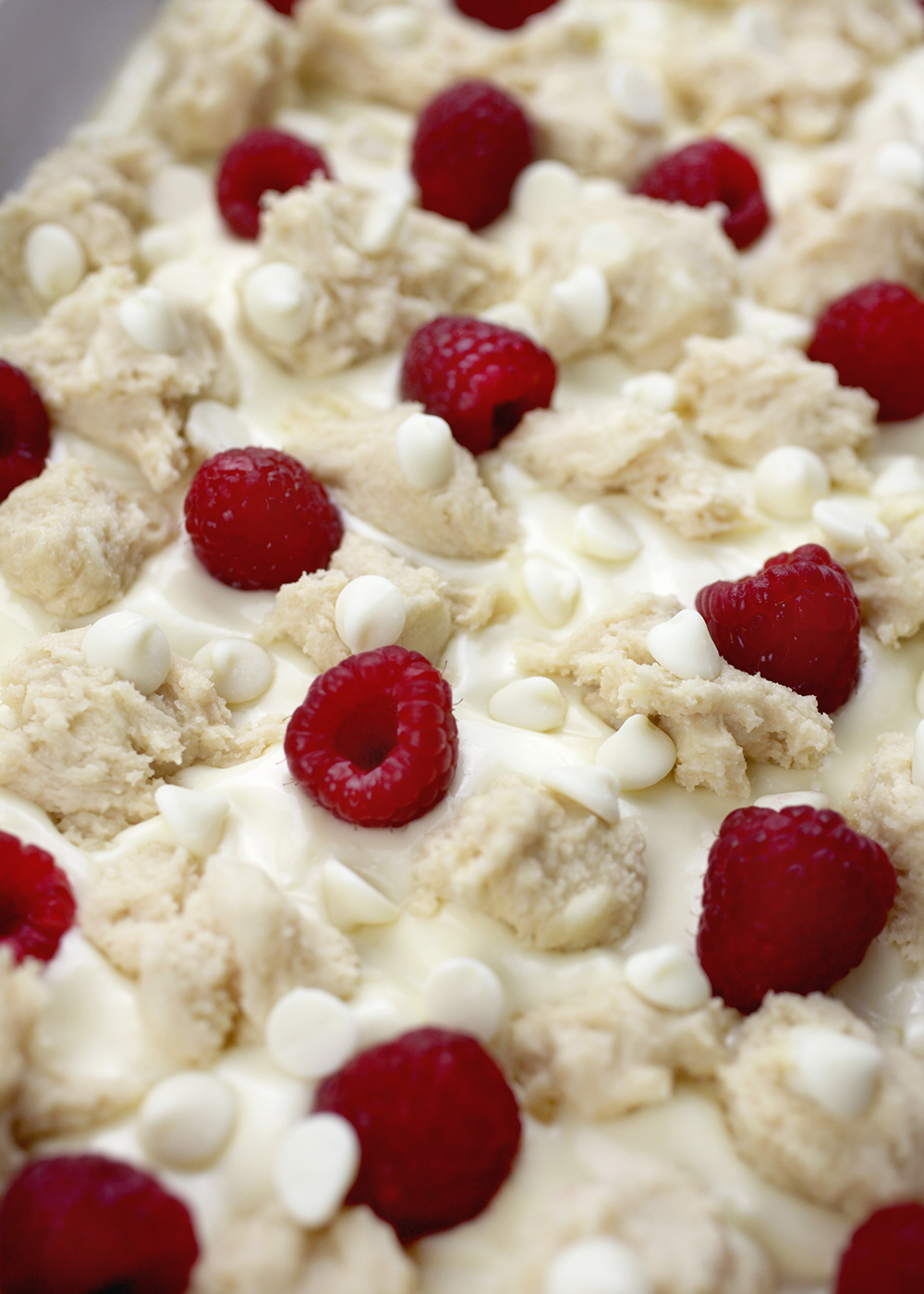 Sprinkle more white chocolate chips and raspberries on the top and bake away!
Remove from the oven to cool and then chill in the fridge before cutting into bars.
OMGoodness! look at those beauties. And so so good, too!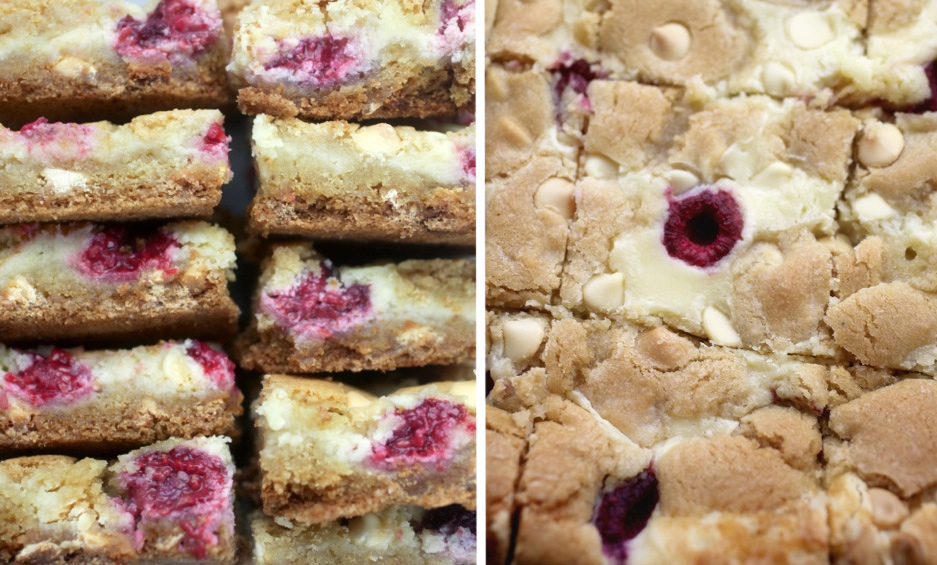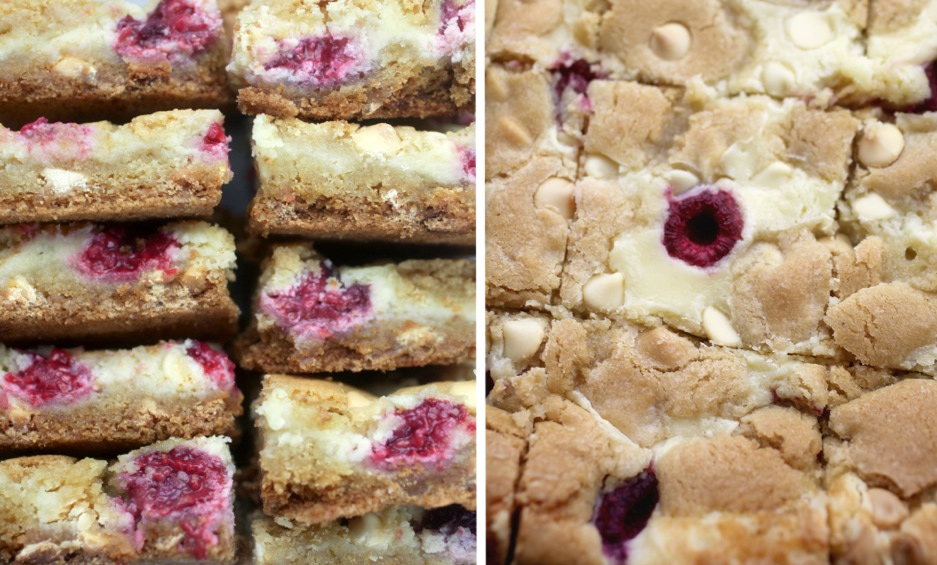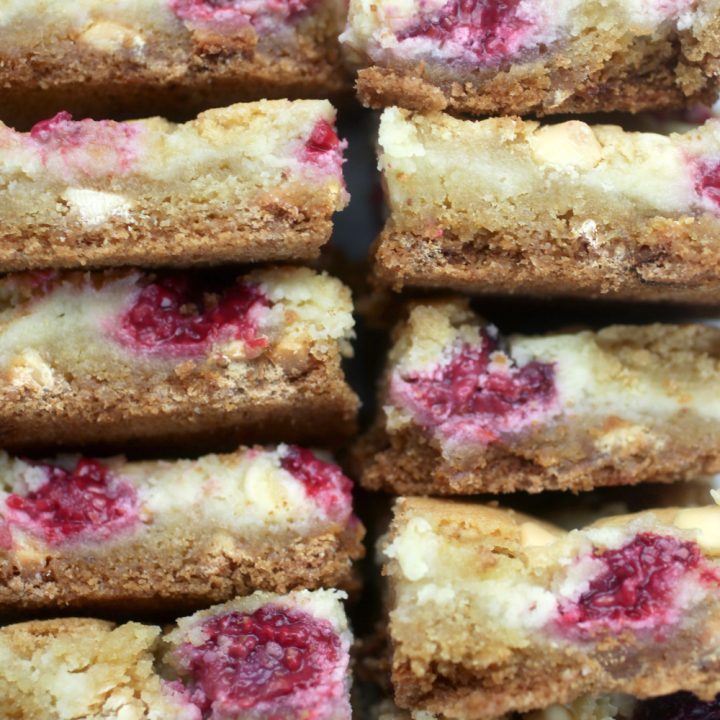 Raspberry-White Chocolate Cheesecake Cookie Bars
Prep Time 30 minutes

Cook Time 45 minutes

Additional Time 2 hours

Total Time 3 hours 15 minutes
Ingredients
Cookie Layer:
1 cup unsalted butter, room temperature
1/2 cup brown sugar
1-1/2 cups granulated sugar
2 large eggs
2-1/2 teaspoons vanilla extract
2-1/2 cups all purpose flour
1 teaspoon kosher salt
1 teaspoon baking soda
1 teaspoon baking powder
1-1/4 cups white chocolate chips
1 cup fresh raspberries
Cheesecake Layer:
8 ounces cream cheese, room temperature
1/2 cup granulated sugar
1 large egg
1 teaspoon vanilla extract
Instructions
Preheat oven to 350 degrees F and line a 9 x 13 inch baking pan with parchment paper with a little hanging over the sides.
Make the cookie layer: In a stand mixer, cream together butter, brown sugar and granulated sugar for three minutes, until smooth. Add eggs and vanilla and continue to mix, scraping down the sides of the bowl. Add the flour, salt, baking soda, and baking powder and mix on low speed until ingredients are incorporated. Fold in 1 cup of the white chocolate chips.
Make the cheesecake layer: In a food processor, combine cream cheese, granulated sugar, egg and vanilla and mix for two minutes, scraping down the sides as needed until ingredients are evenly combined and mixture is smooth.
Assemble: Press slightly more than half of the cookie dough mixture into the bottom of the pan to make an even layer. Spread the cheesecake mixture on top of the cookie dough. Crumble the remaining cookie dough on top of the cheesecake mixture. Sprinkle remaining white chocolate chips and raspberries on top.
Bake for 40-45 minutes, until the cookie dough is golden brown. Remove from oven and cool for 30 minutes. Cover and transfer to the refrigerator for at least two hours or overnight. Cut into bars and serve.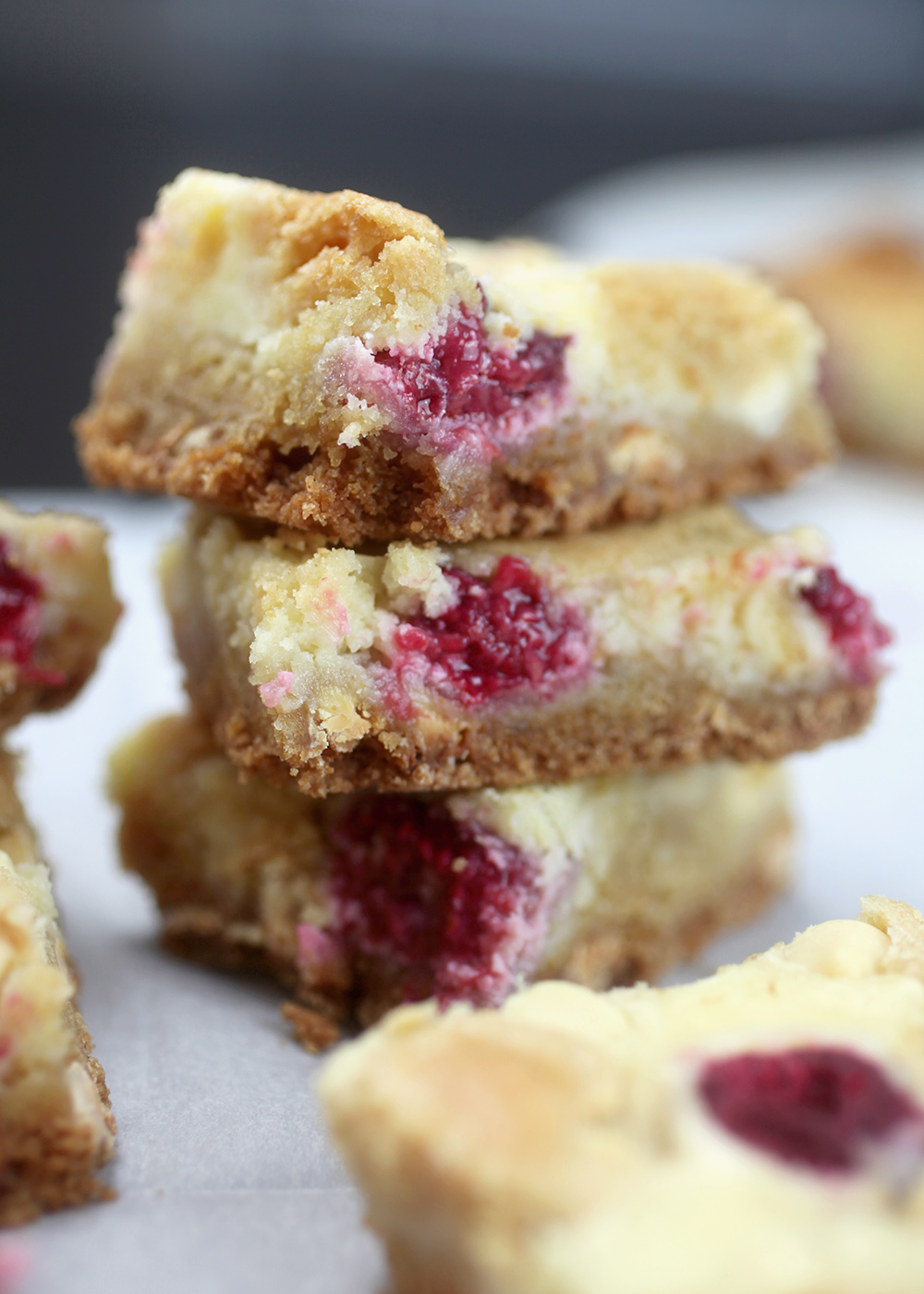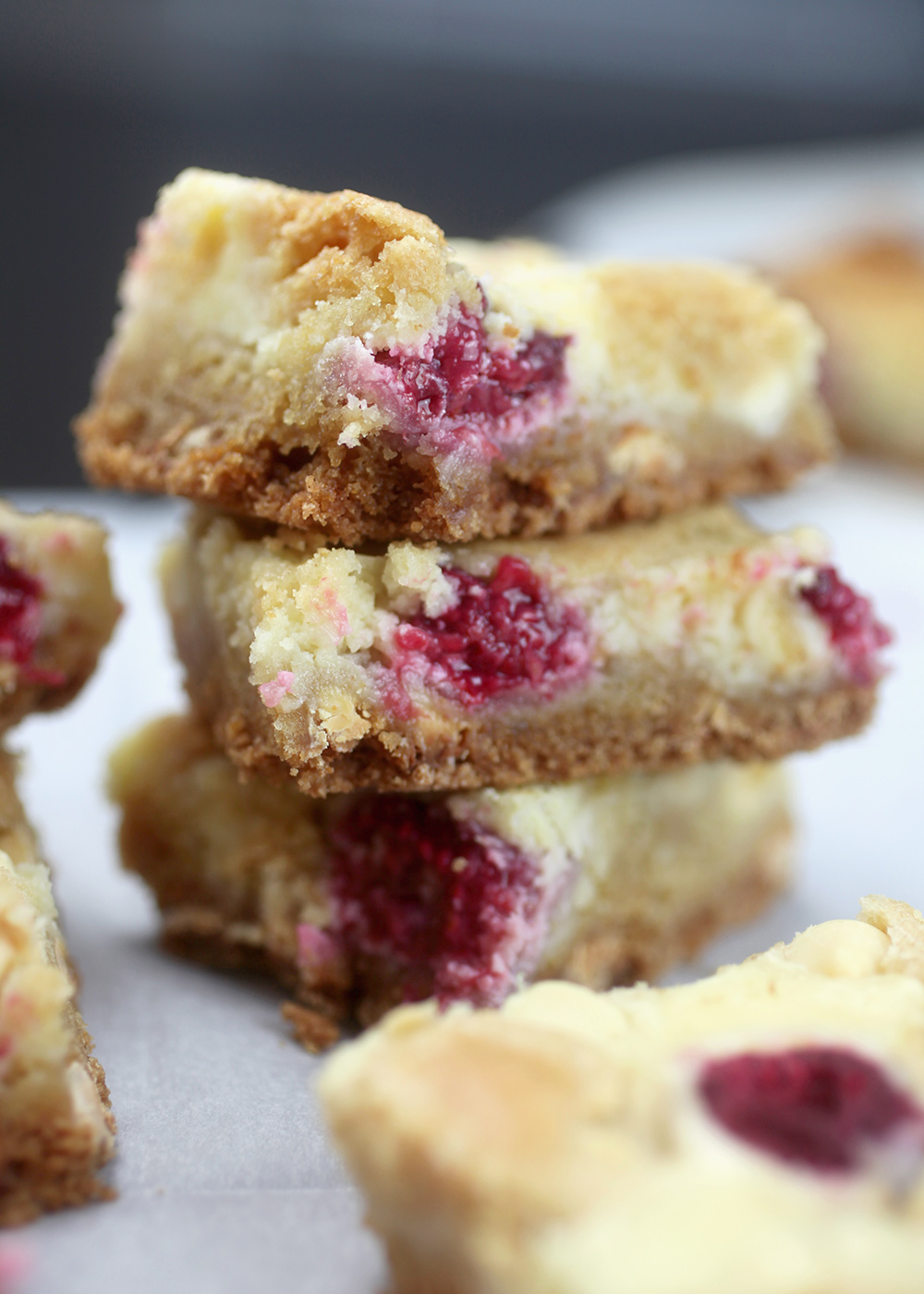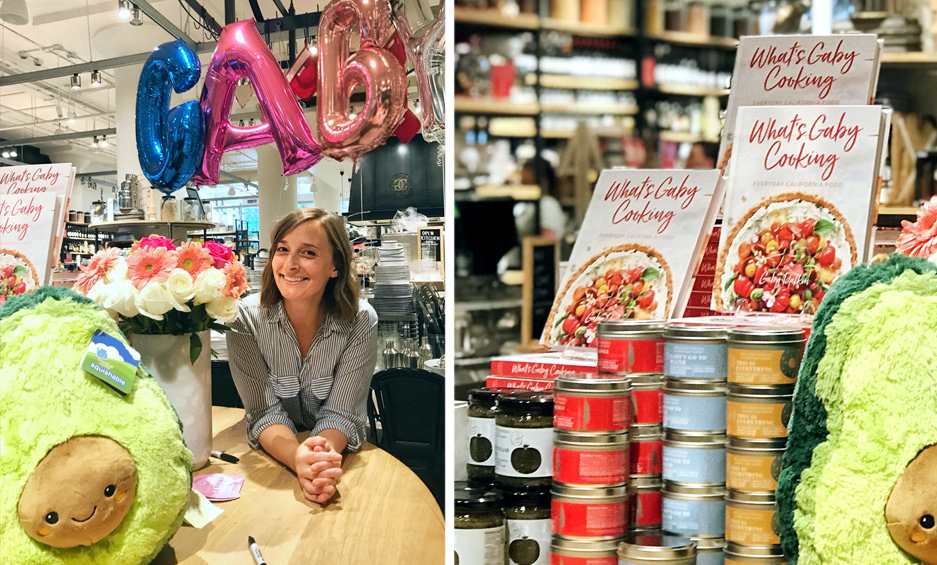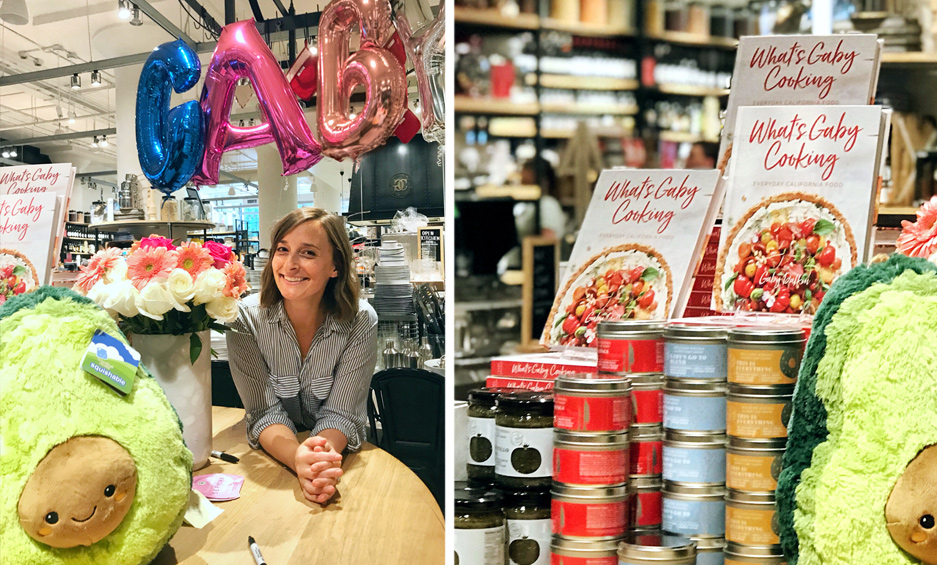 Enjoy and check out Gaby's book, Everyday California Food … it's full of deliciously simple and fresh recipes you'll love. And she also has a line of salsas and seasonings at Williams-Sonoma, too.