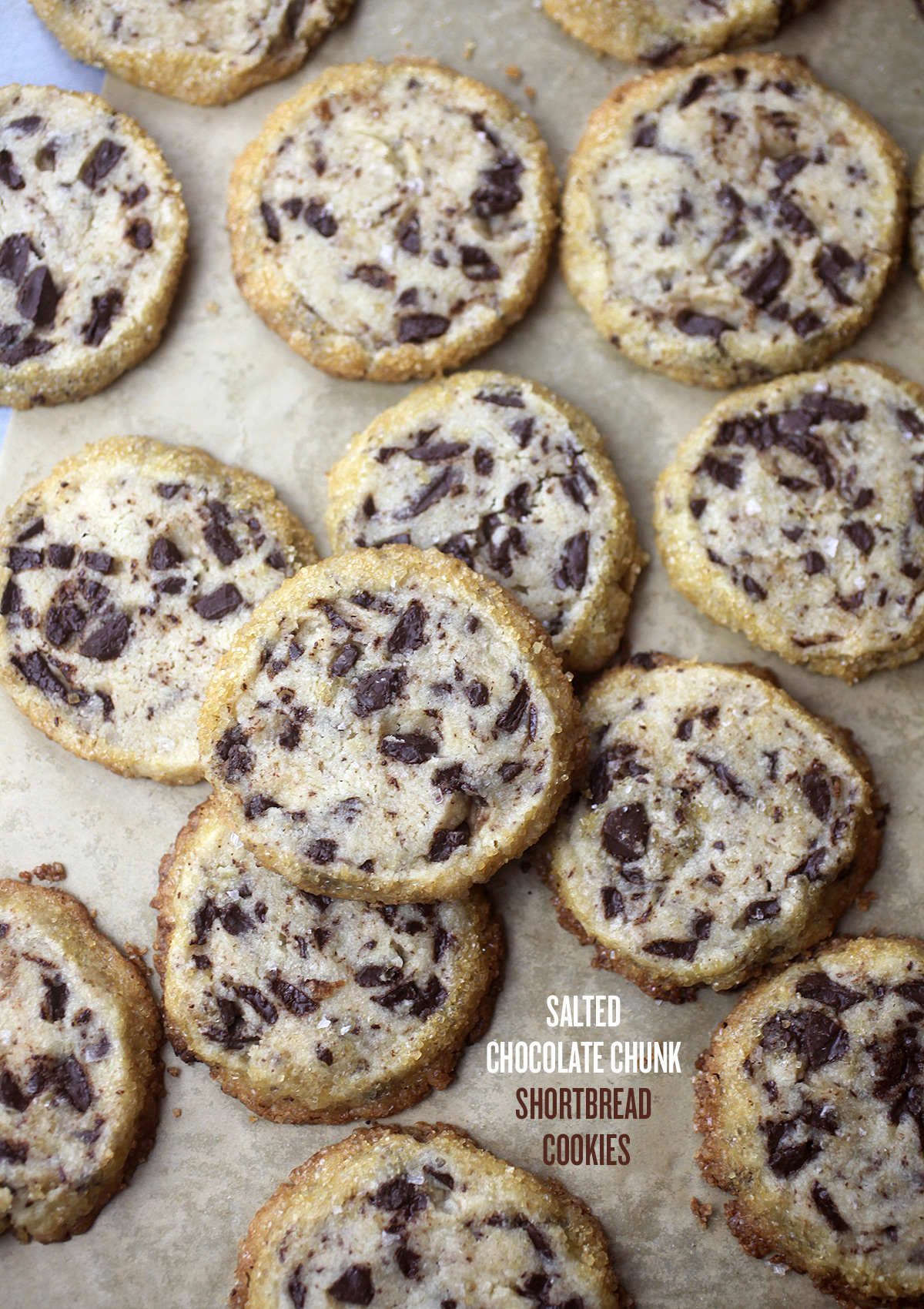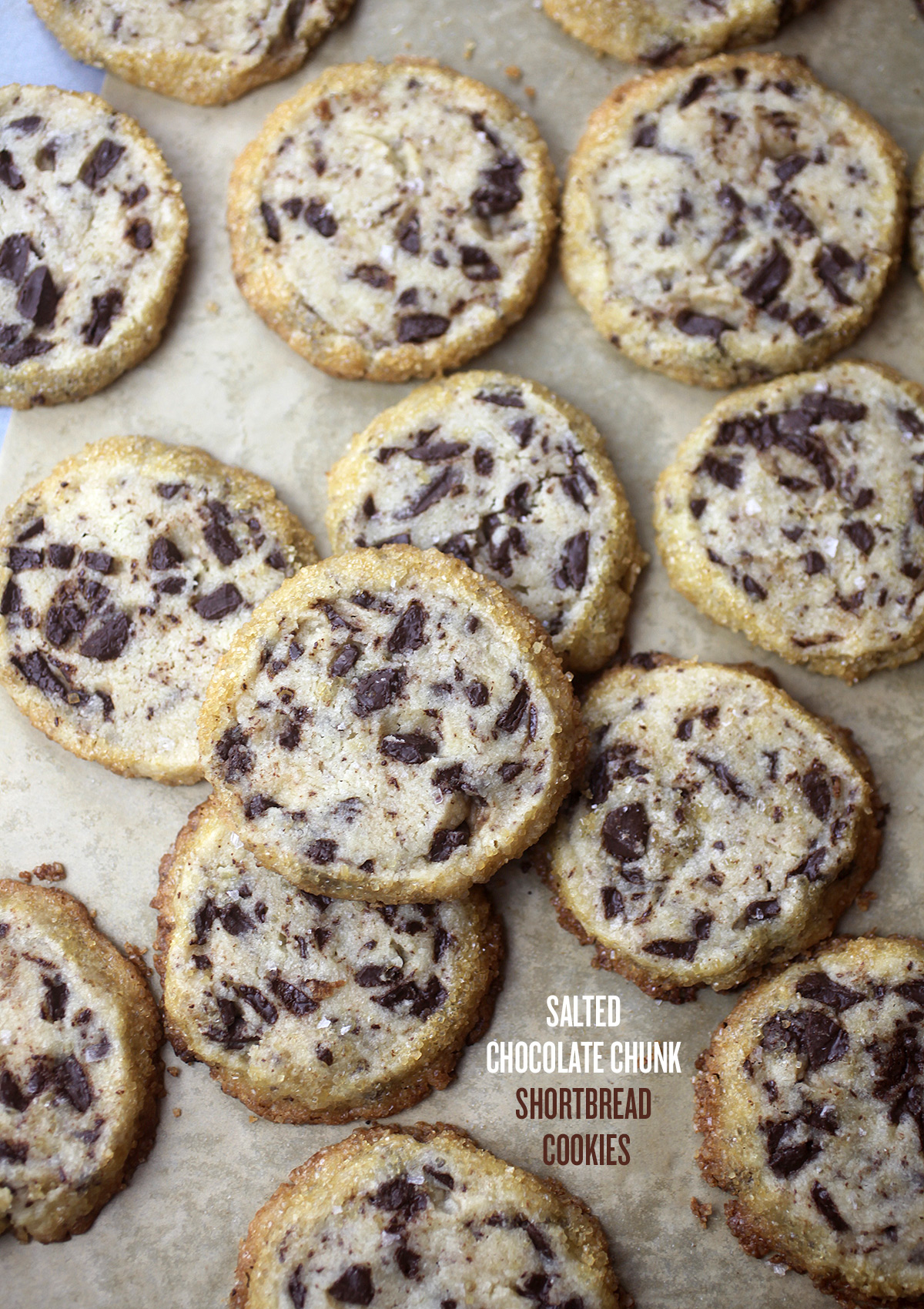 Better late than never. I finally made my way to baking these little gems. You may have seem them all over instagram the past many months from a recipe by Alison Roman. (Linked below) And now I know why. These Salted Chocolate Chunk Shortbread Cookies are special.
I decided to give them a try to add to a Christmas Cookie Box (I'll be posting soon) and I thought they'd make a more upscale version of a chocolate chip cookie to add to the holiday mix. And I love how they turned out.
I hope you make them and enjoy them as much as I did.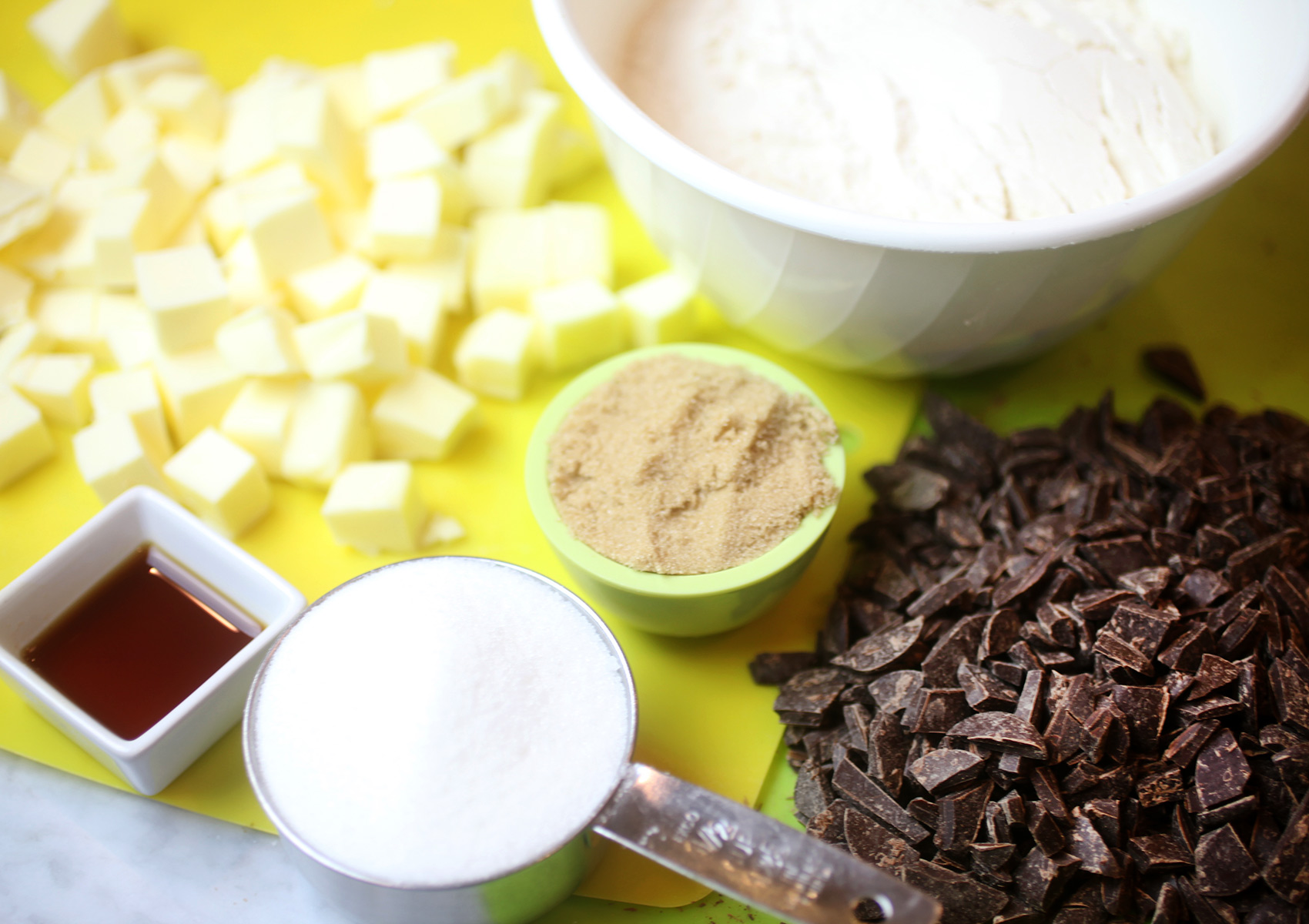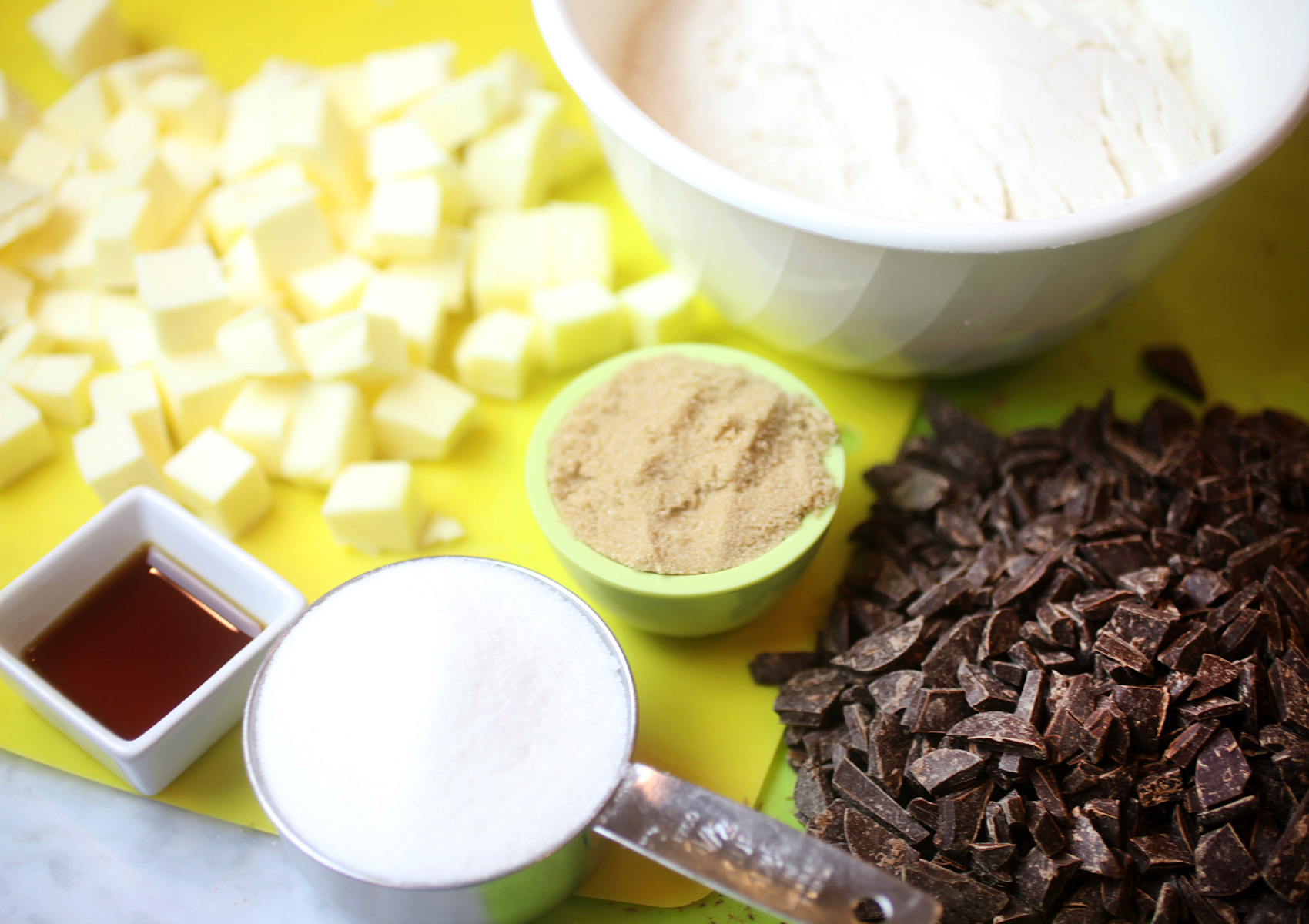 The recipe ingredients are simple. Butter, flour, brown sugar, granulated sugar, vanilla and chunks of chocolate (semisweet or bittersweet). I used semisweet since I had those on hand, but I think I'd love them even more with bittersweet chocolate.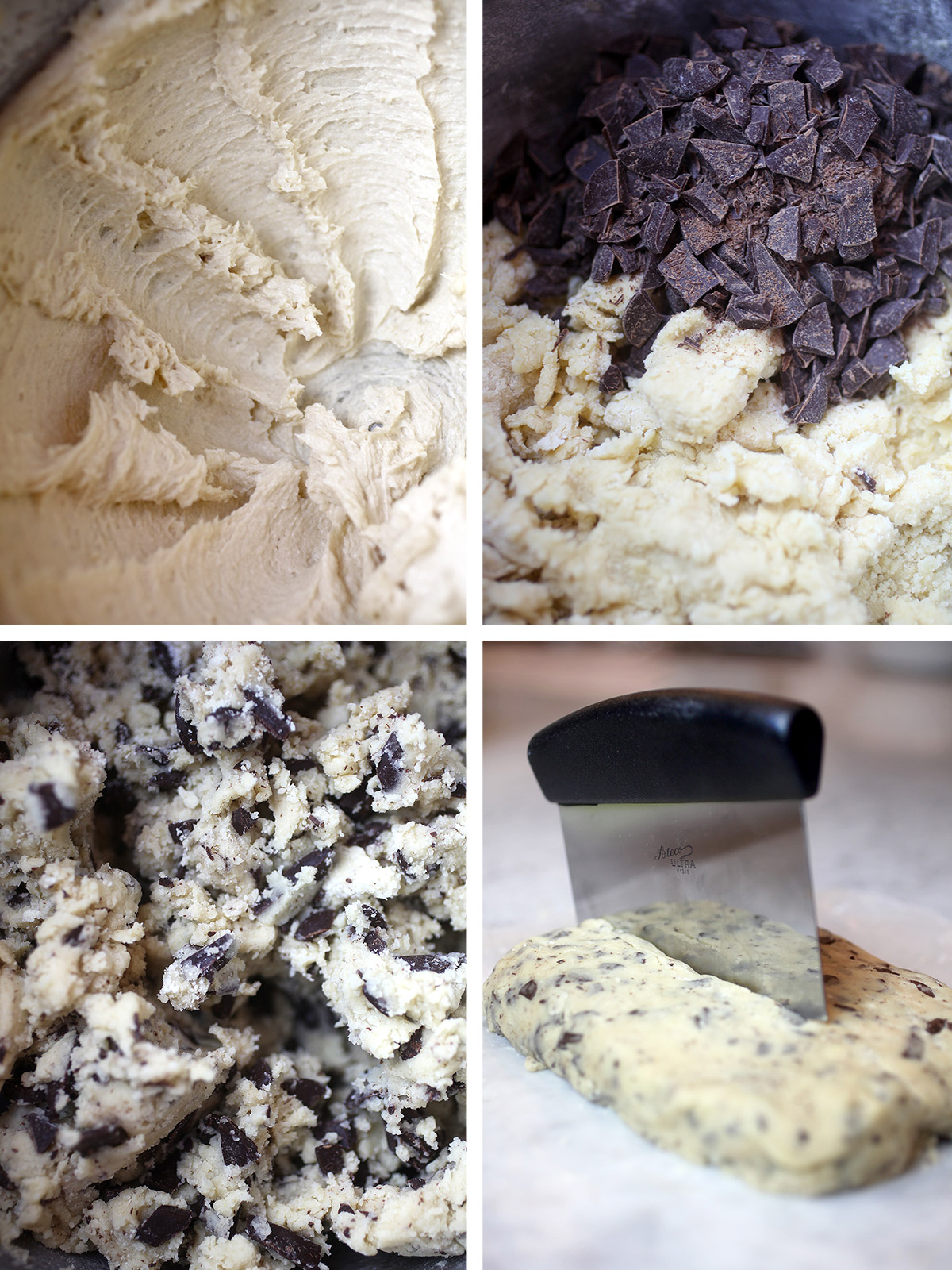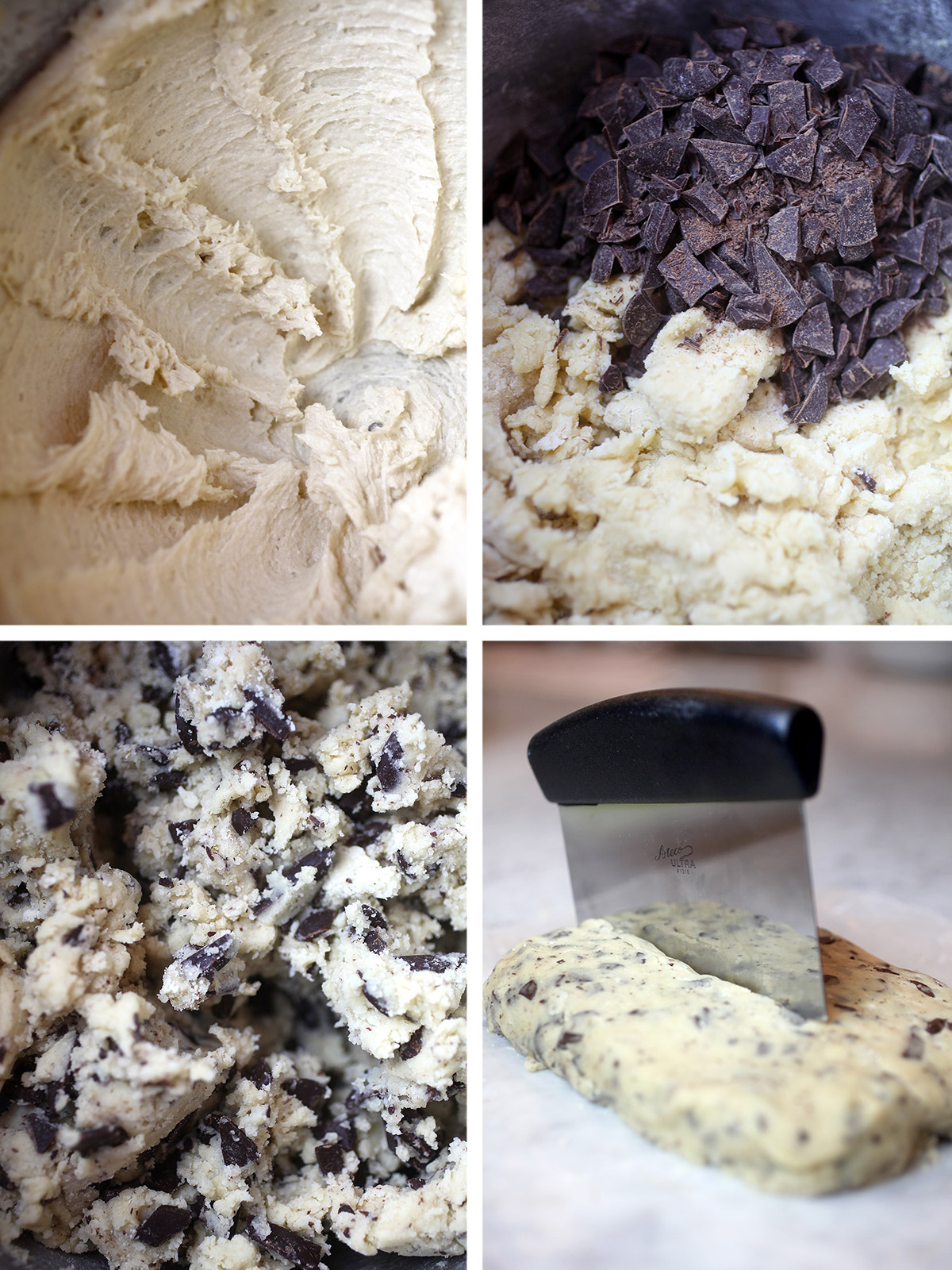 Mix up the cookie dough batter and divide it into two equal parts.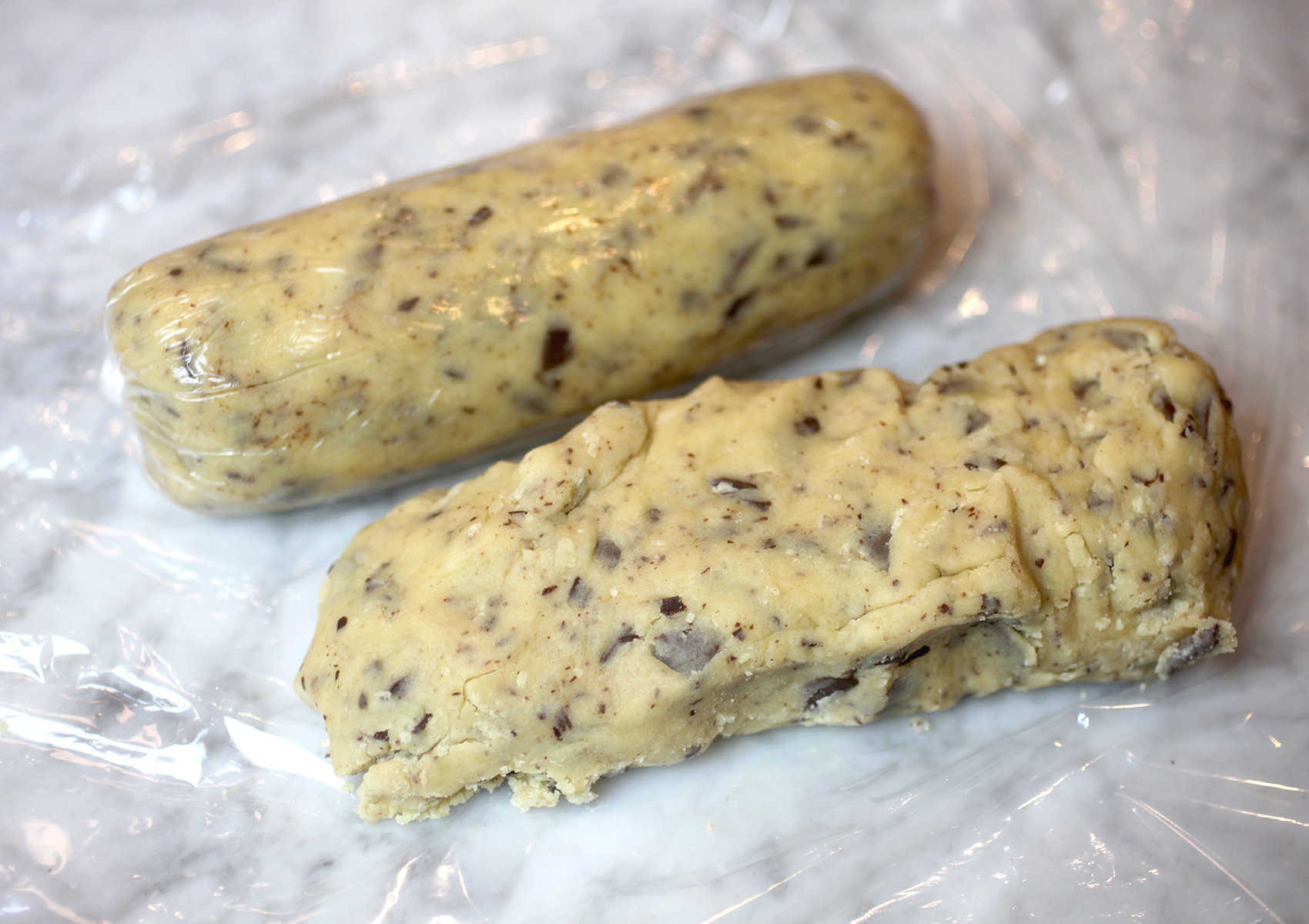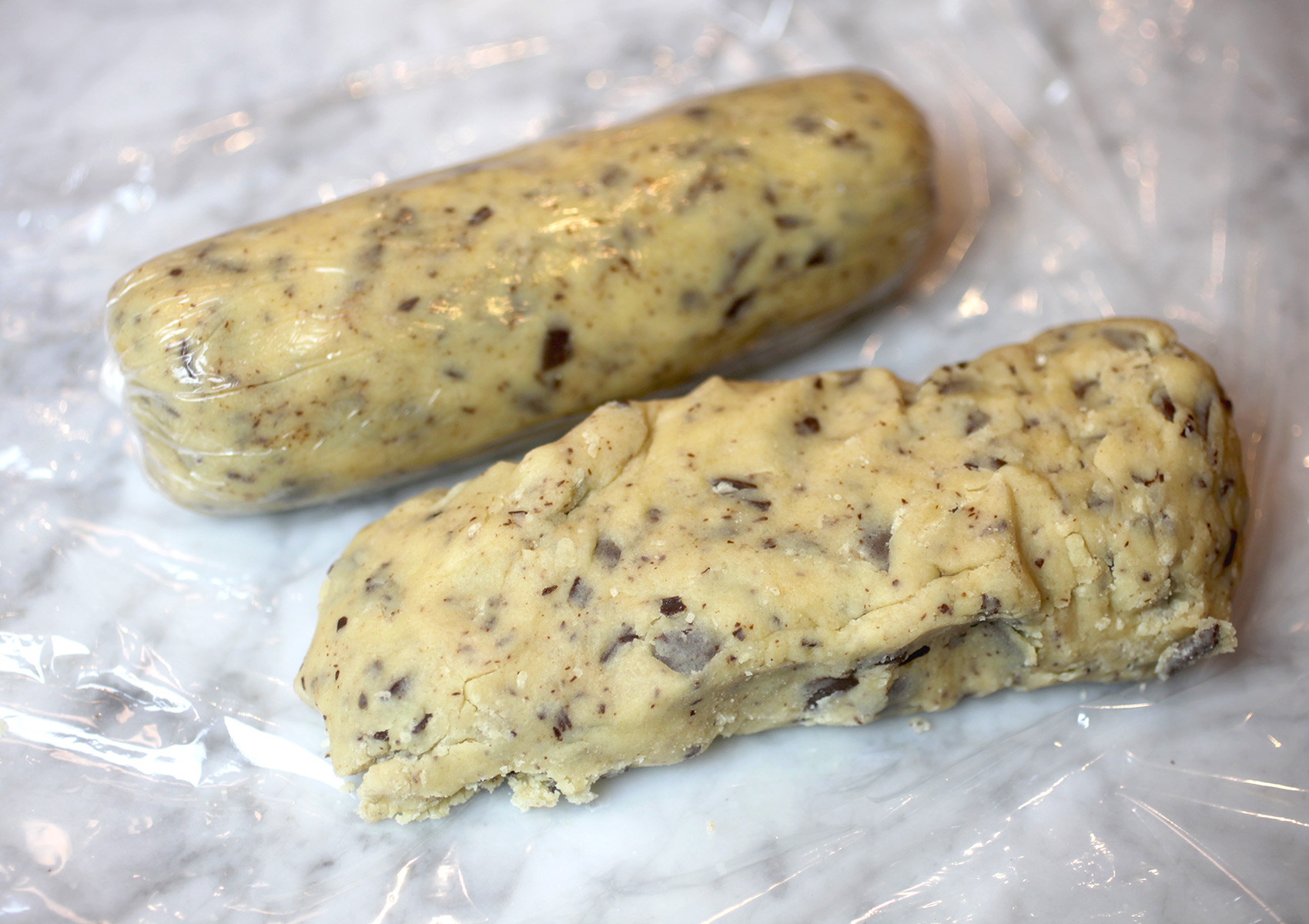 Roll them up into two cylinder shapes and make sure the dough is compact as possible.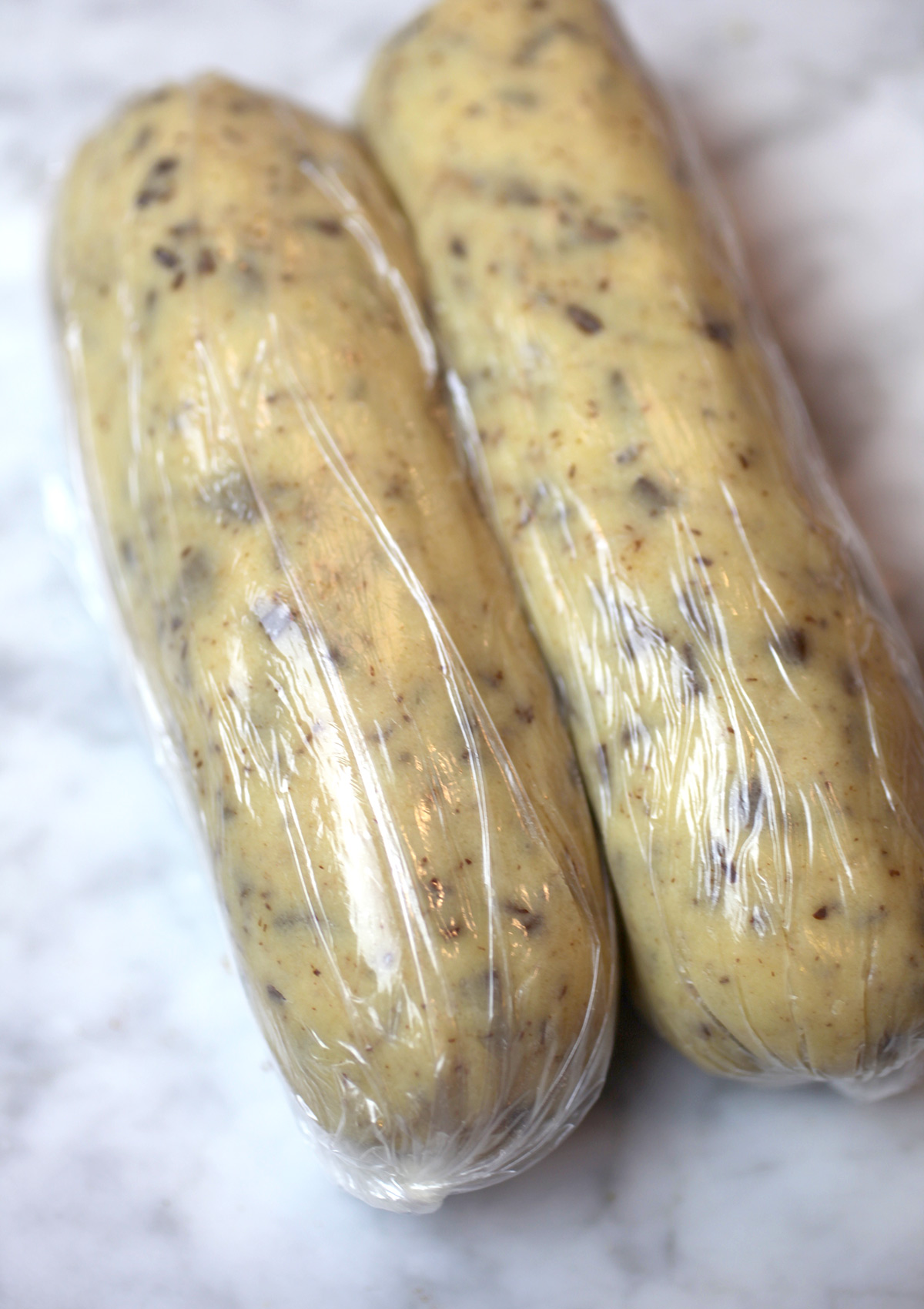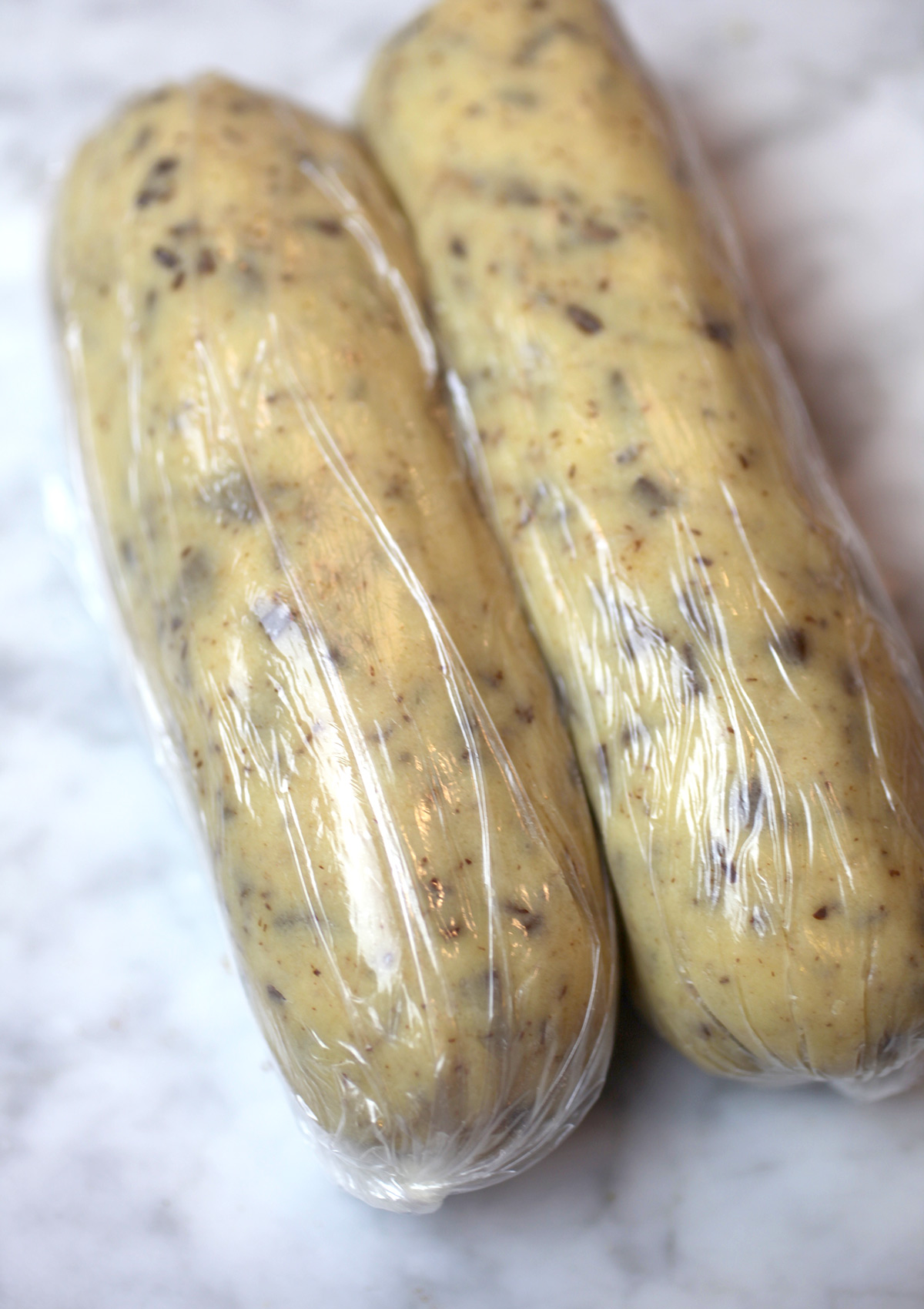 Wrap them in plastic wrap and then chill the dough for at least two hours or until the dough is totally firm. You can also make this dough in advance and chill for several days before baking or freeze it for up to 1 month.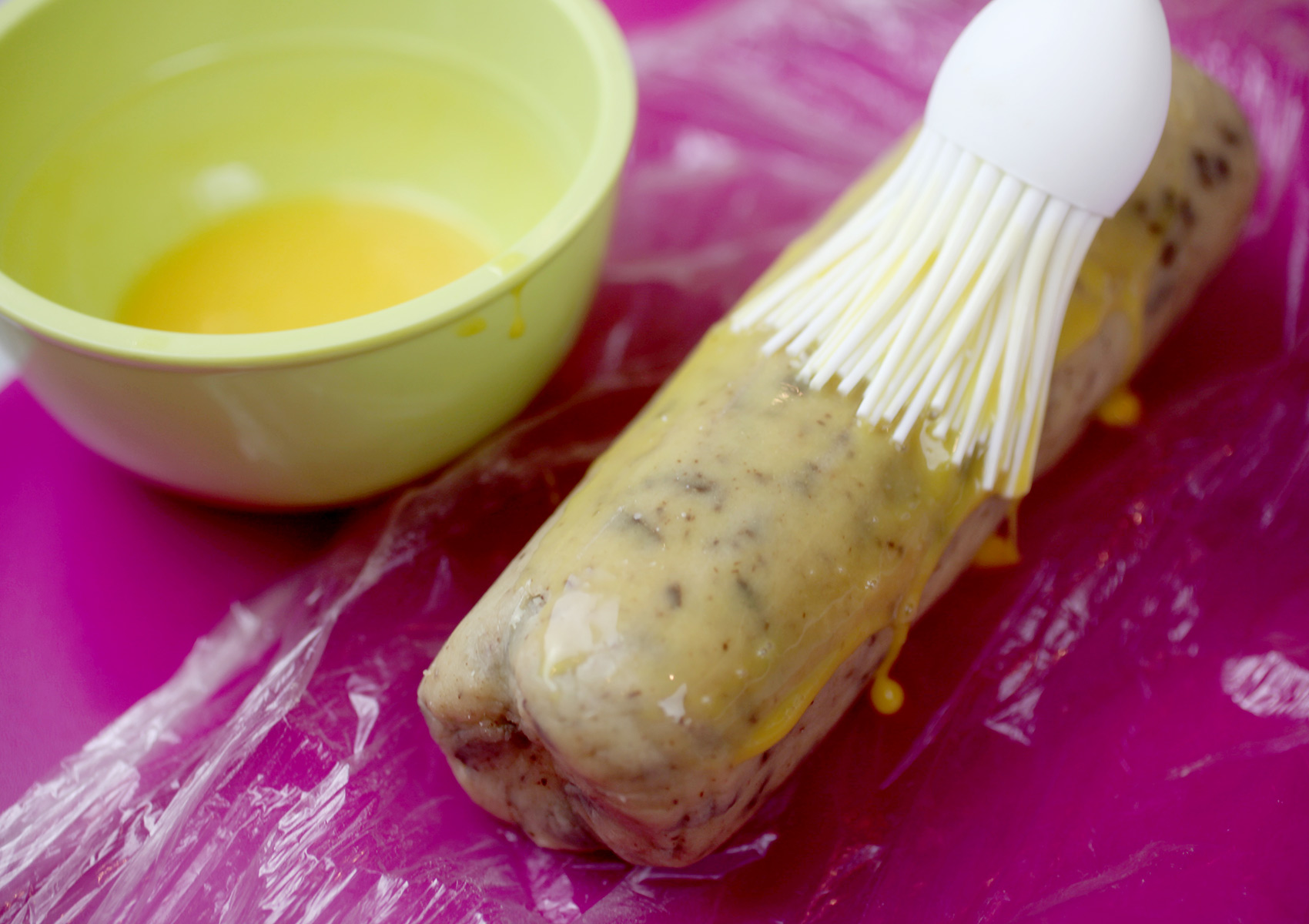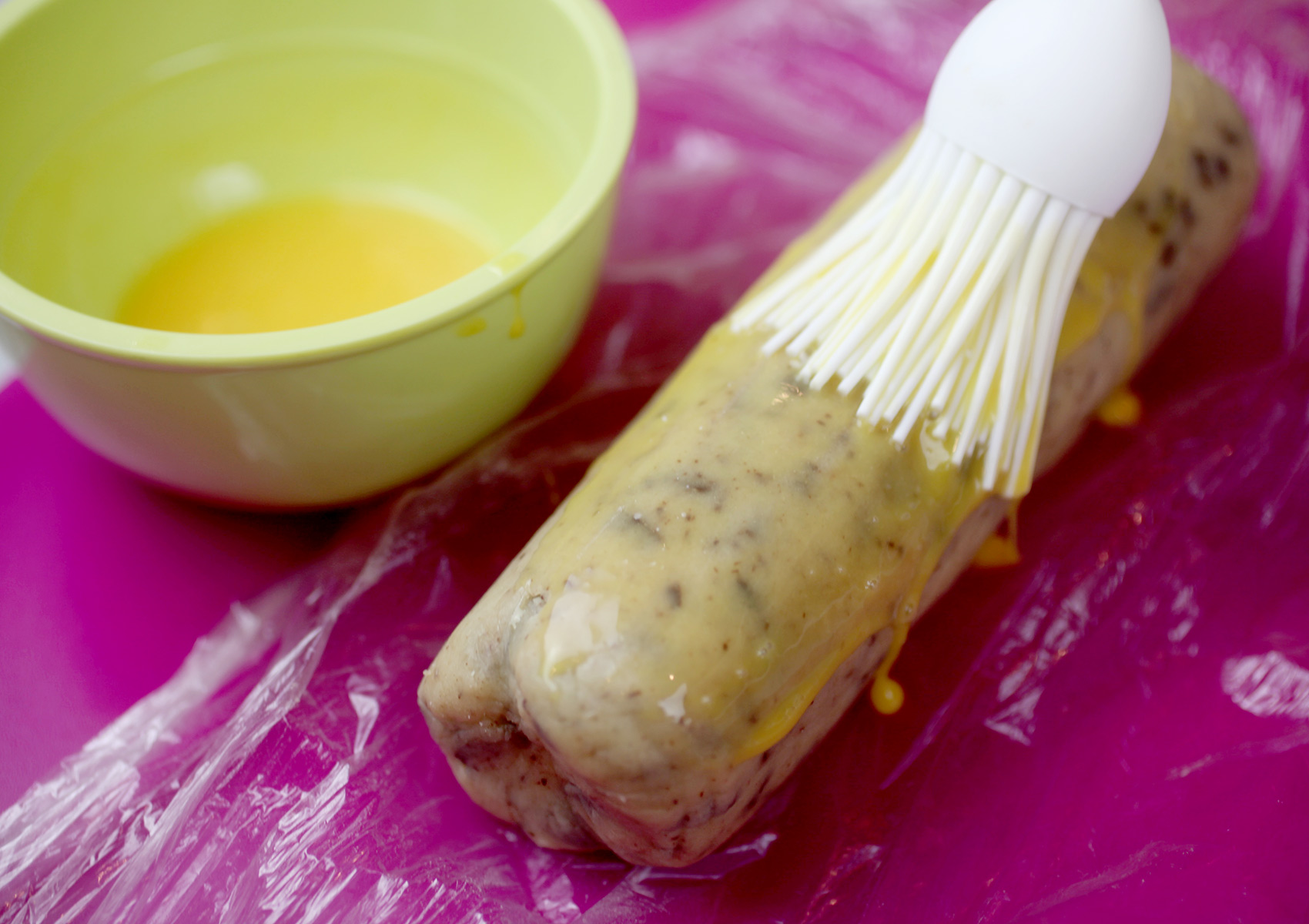 When ready to bake, remove the dough from the fridge and brush with a beaten egg.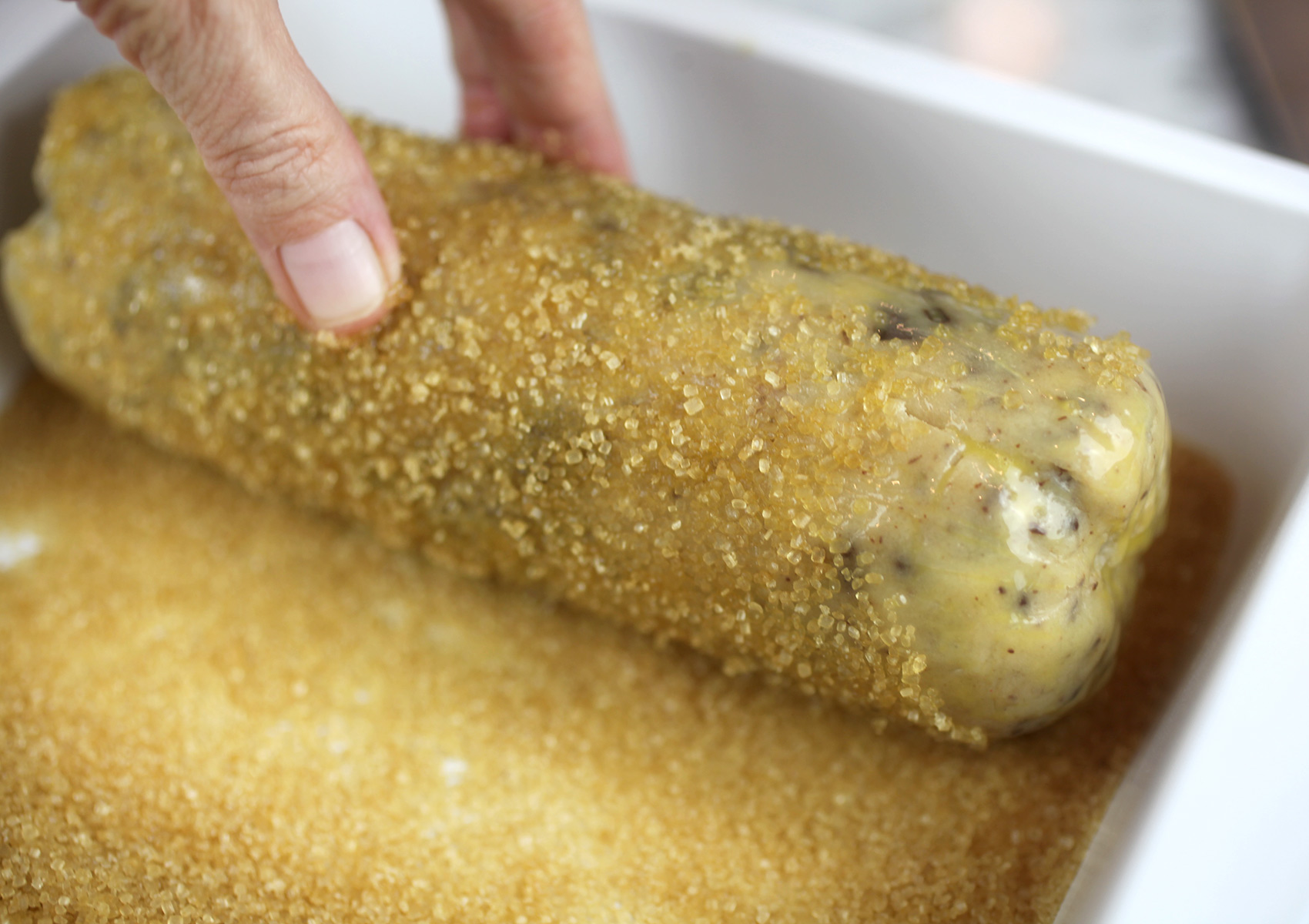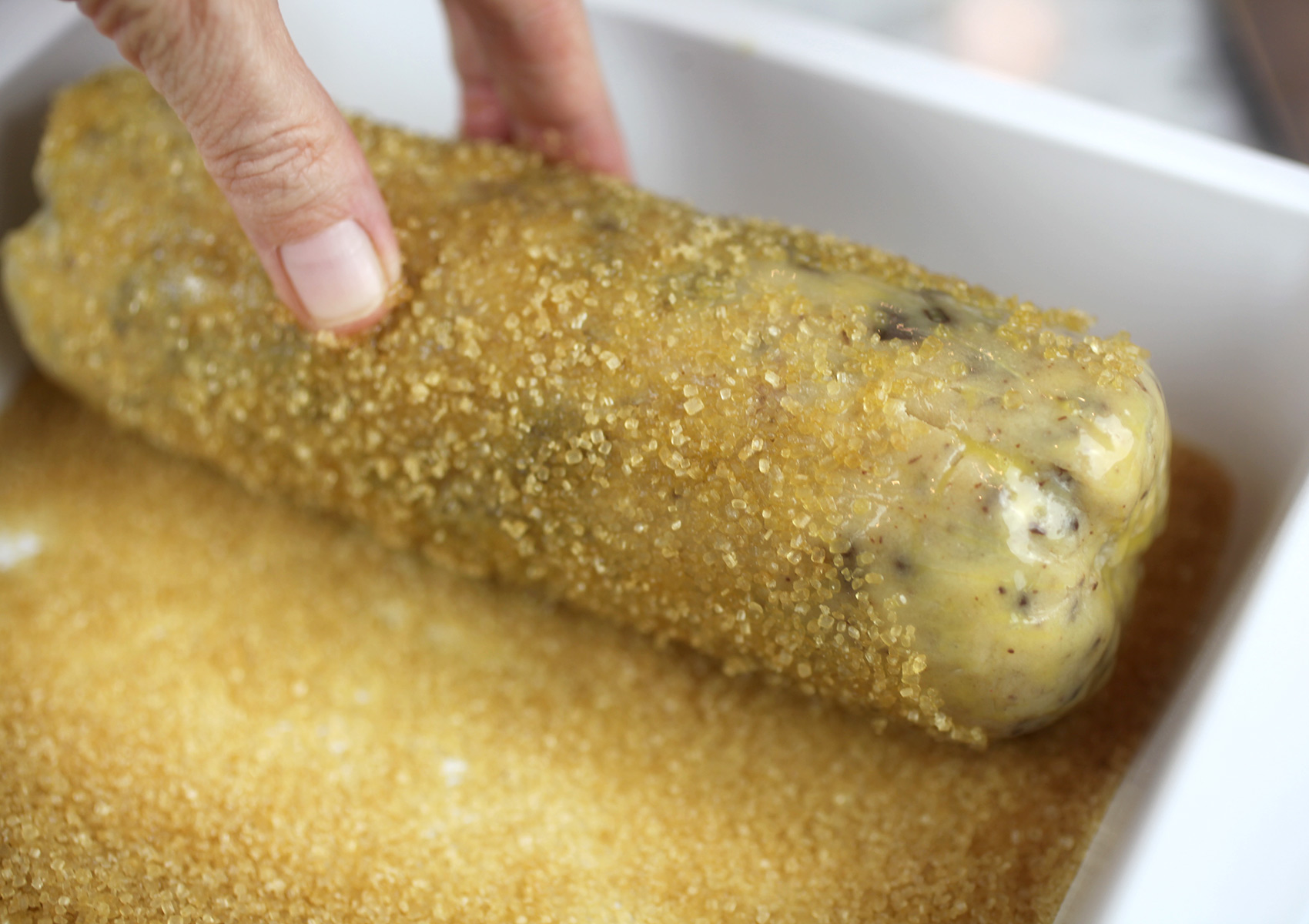 Then roll in demerara sugar.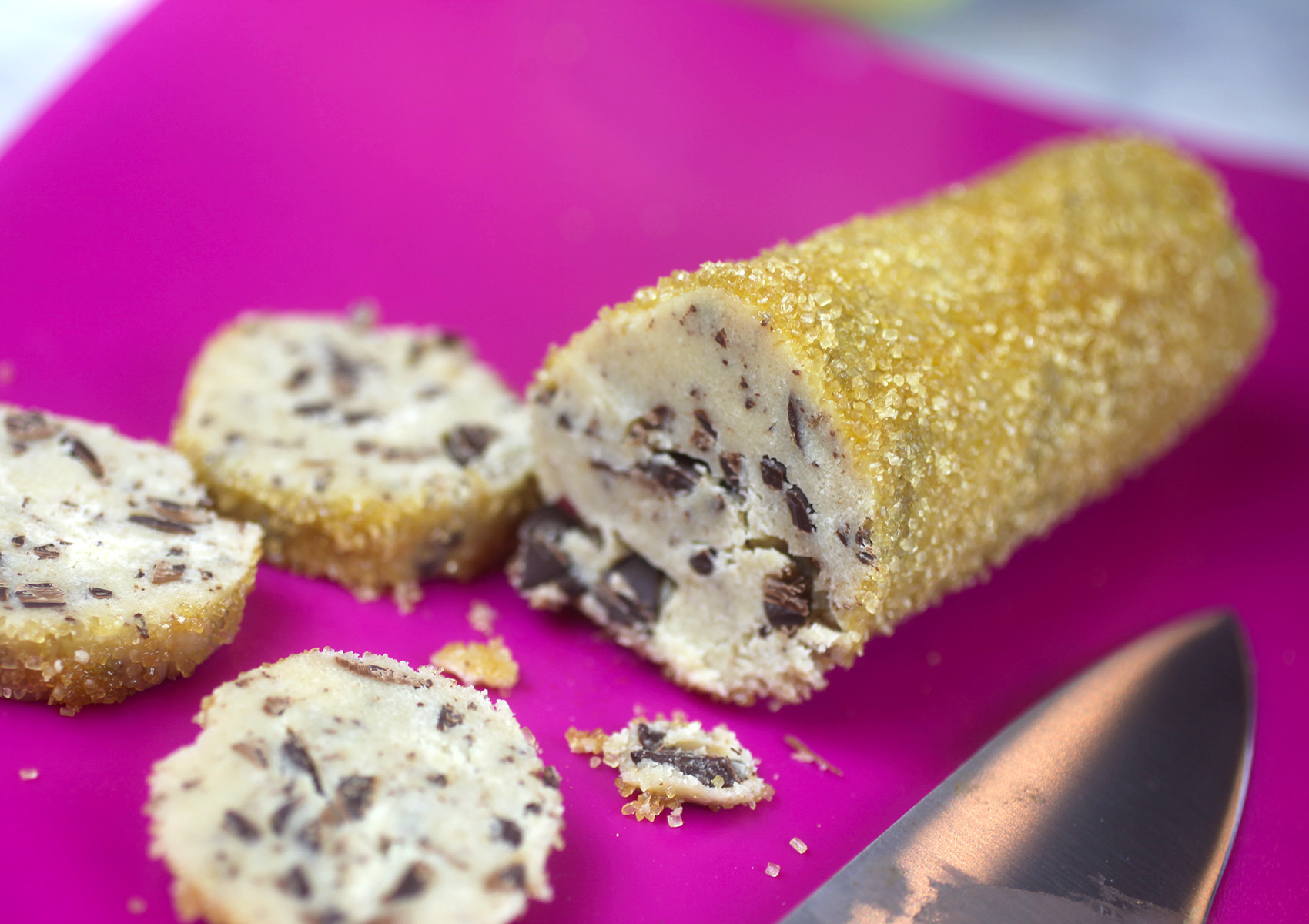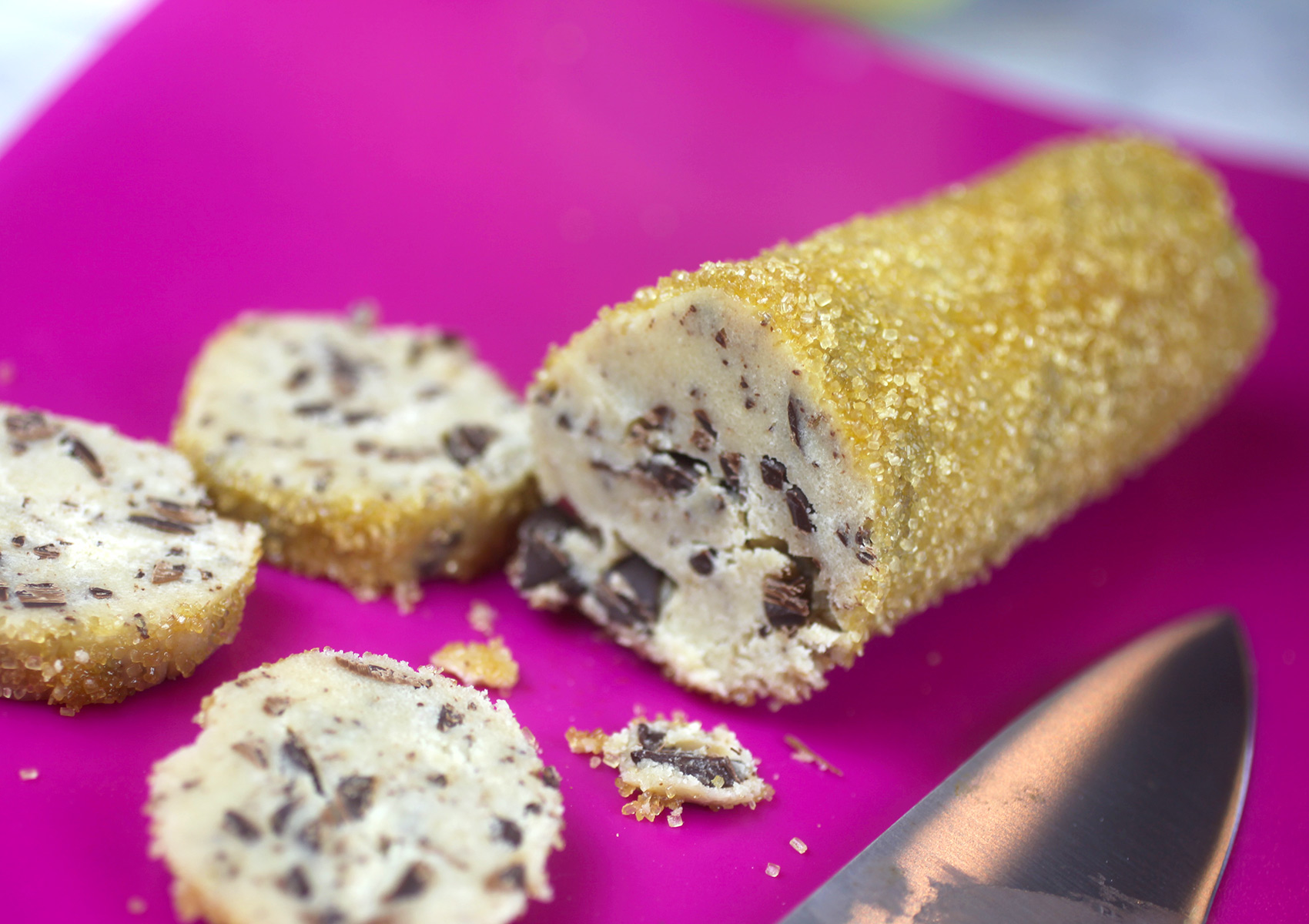 Cut each cylinder shape into 1/2 inch slices. You should end up with 12 slices for each. If the dough separated any, don't worry. Just press it back together to reshape.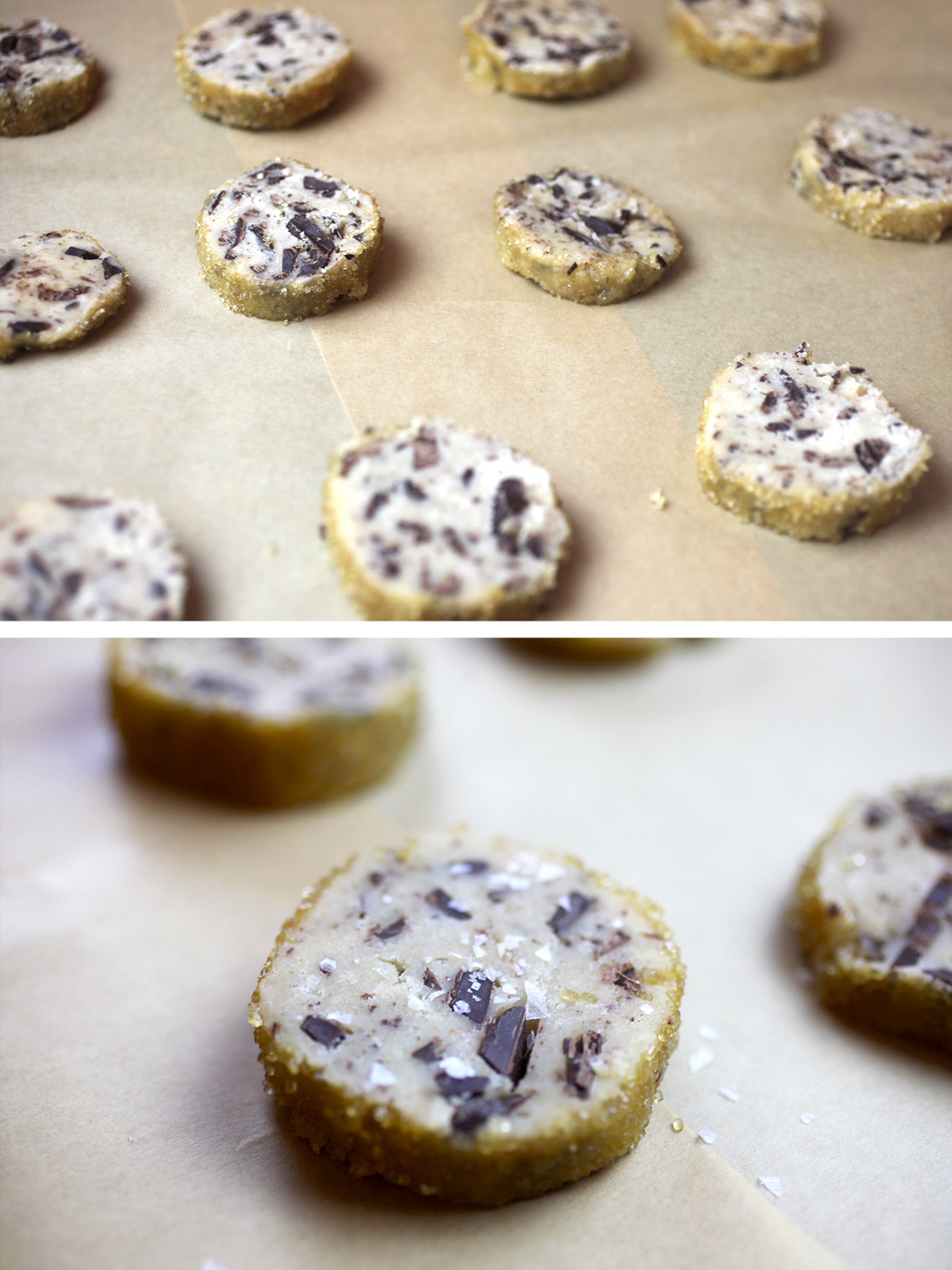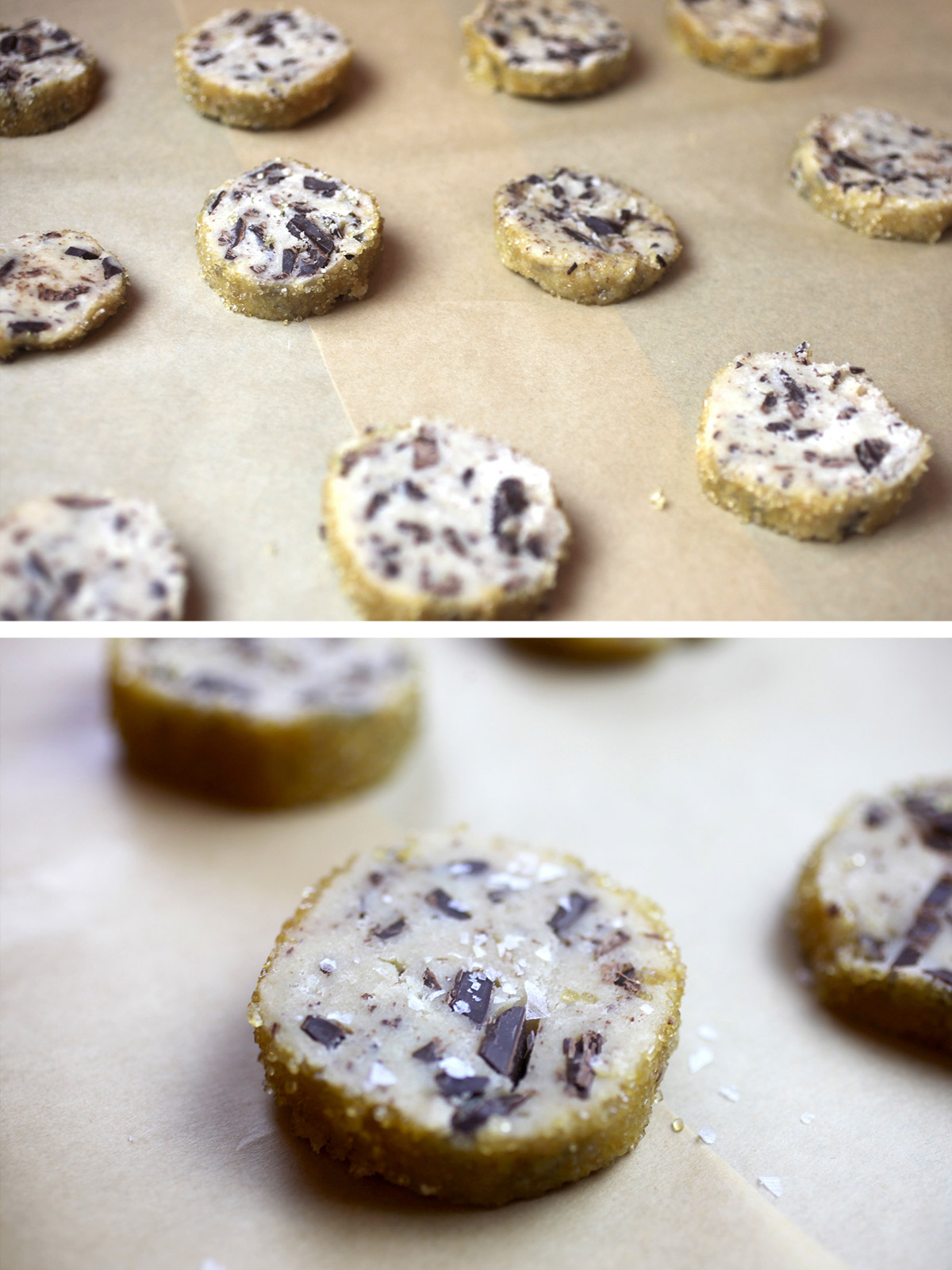 Place on a cookie sheet lined with parchment paper and sprinkle with flaky sea salt. Bake at 350 for 12-15 minutes. Let cool on the cookie sheet after baking and enjoy.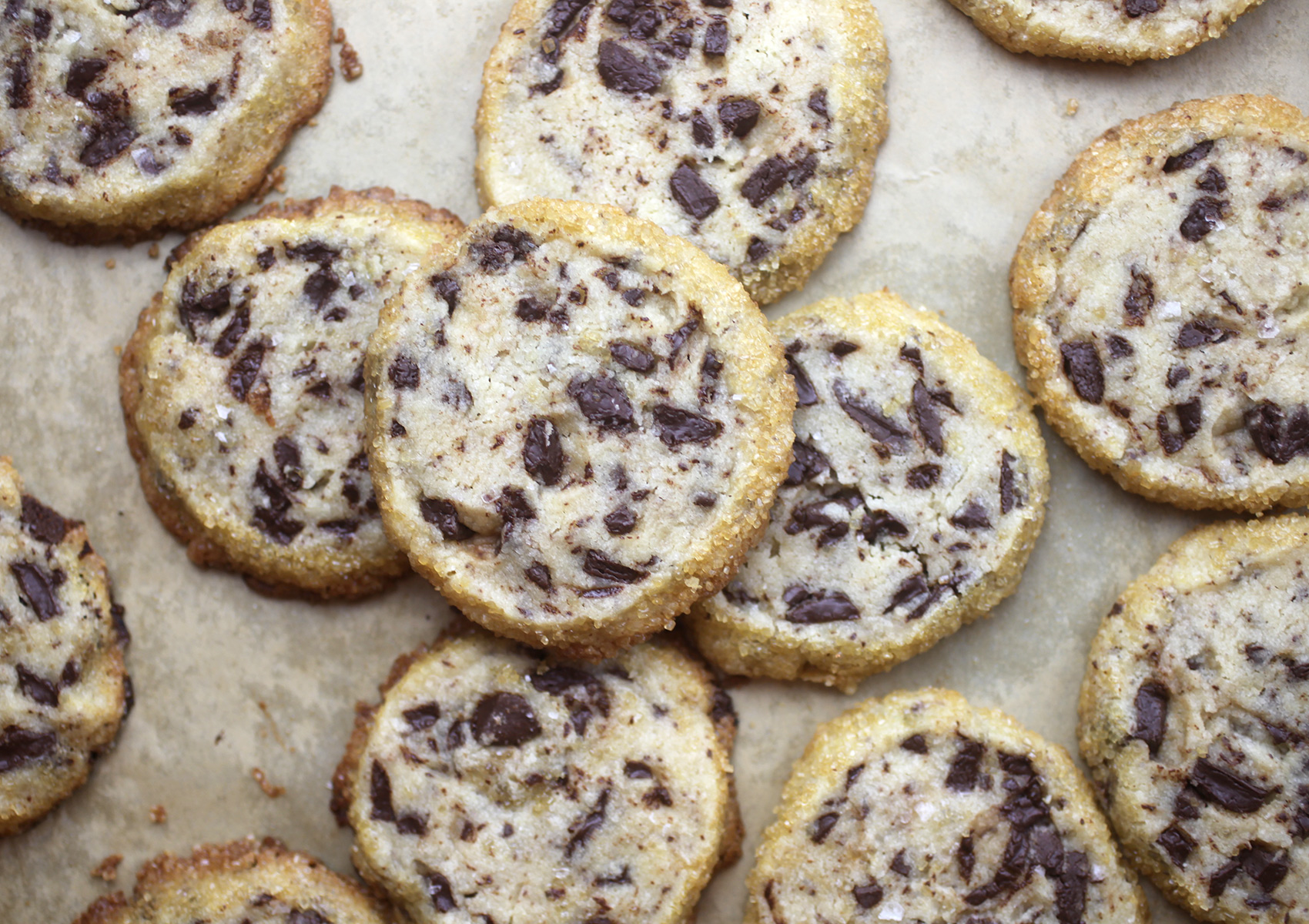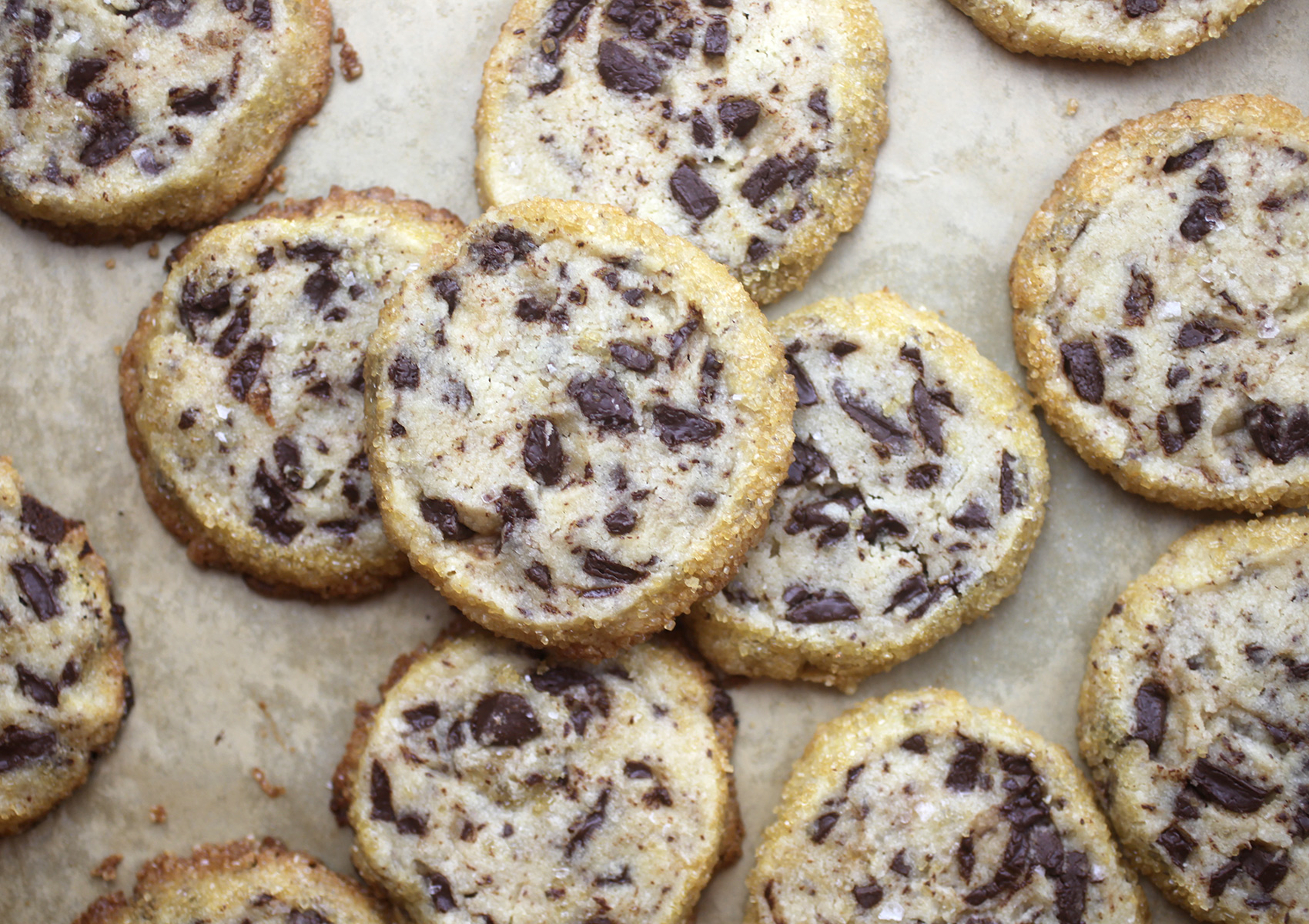 Here's Alison's Salted Chocolate Chunk Shortbread Cookie Recipe on the Bon Appetit's site with full instructions.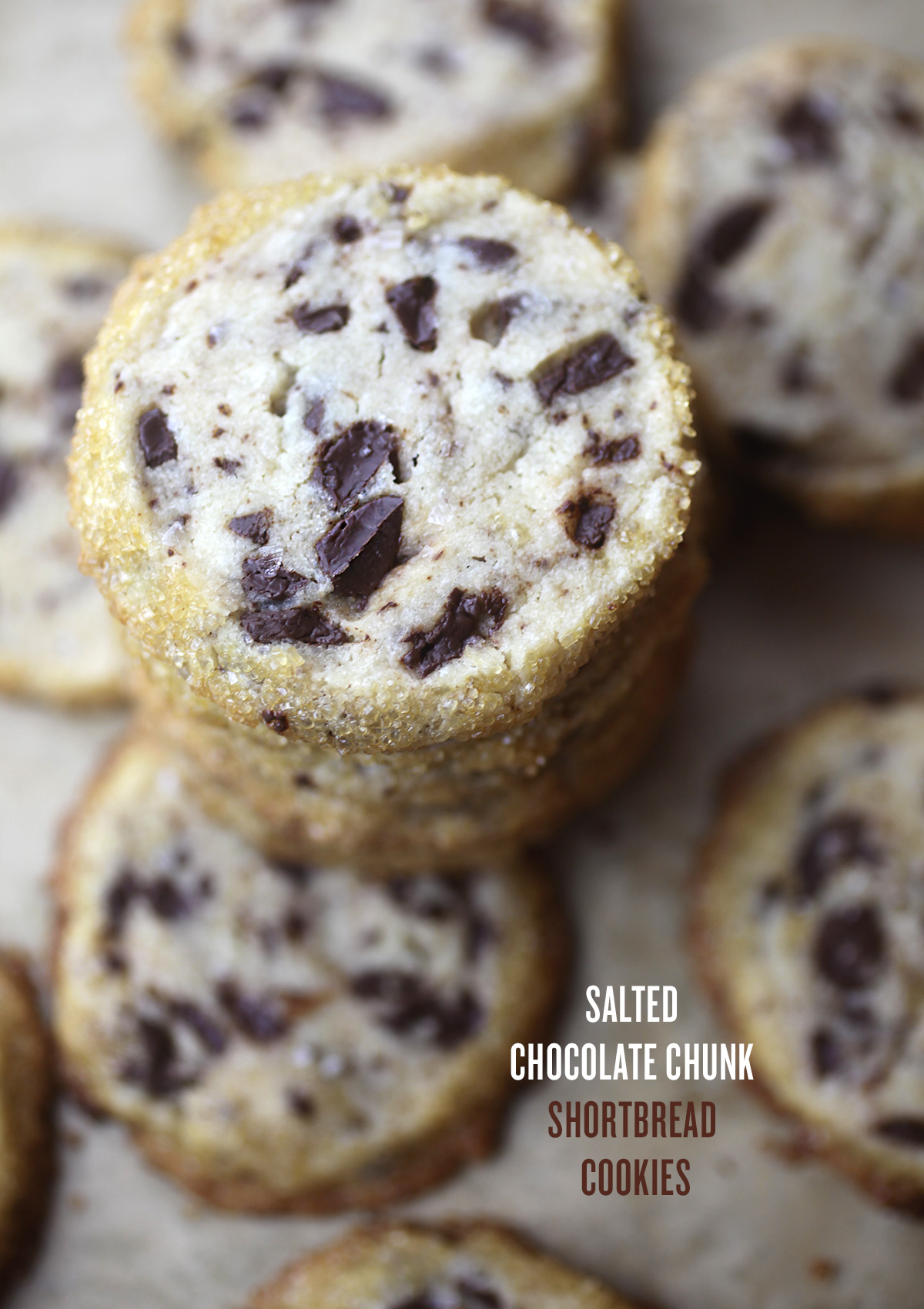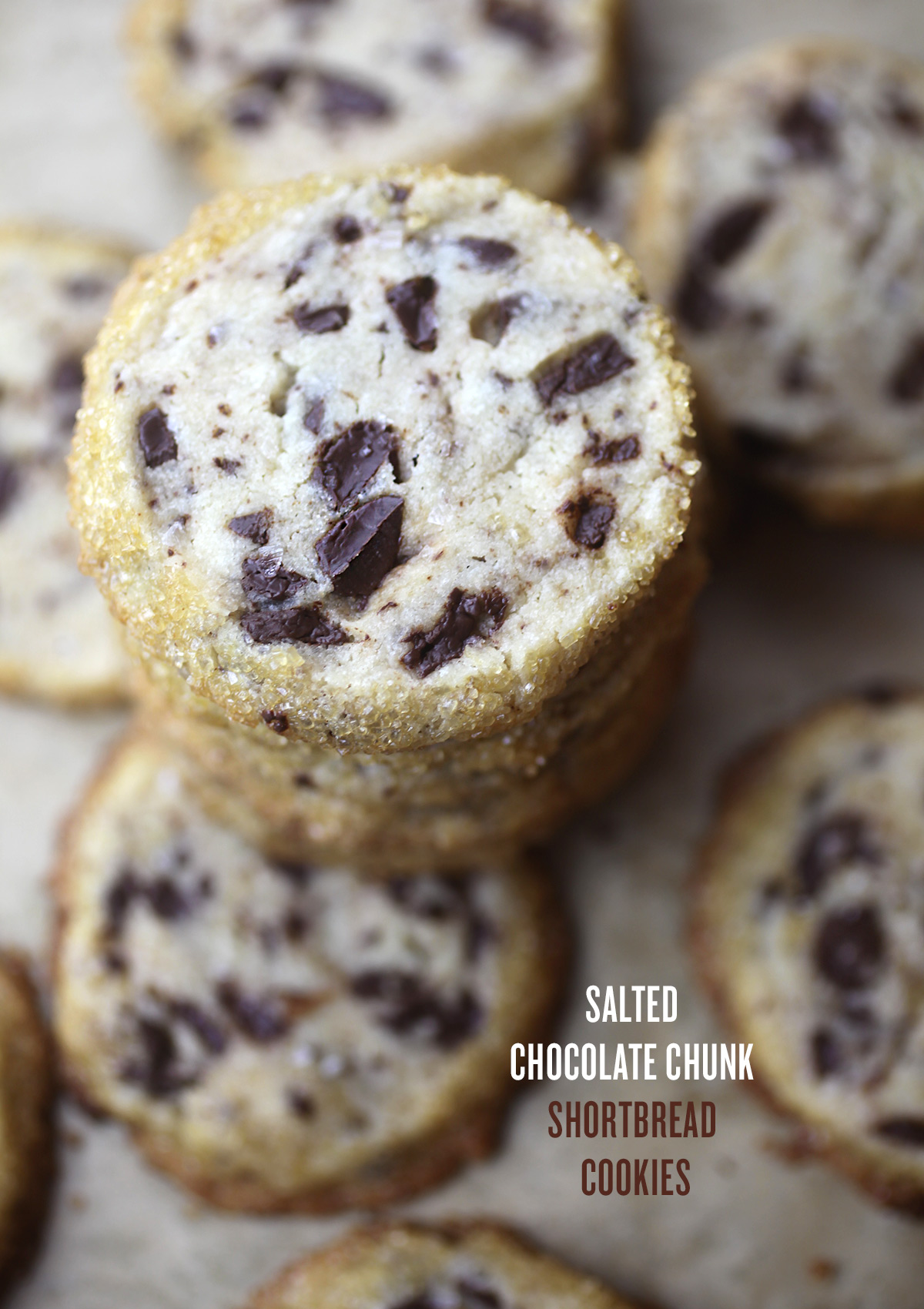 Enjoy!!!