I know I just posted Muppet Cake Pops, but I have some more character pops to show you. Hope you don't mind seeing pops back to back like this. I usually space them out with other goodies in between, but these just went live Wednesday and I wanted to share them with you.
I did them for Target's recently launched blog, A Bullseye View. It's a behind-the-scenes online magazine for the brand.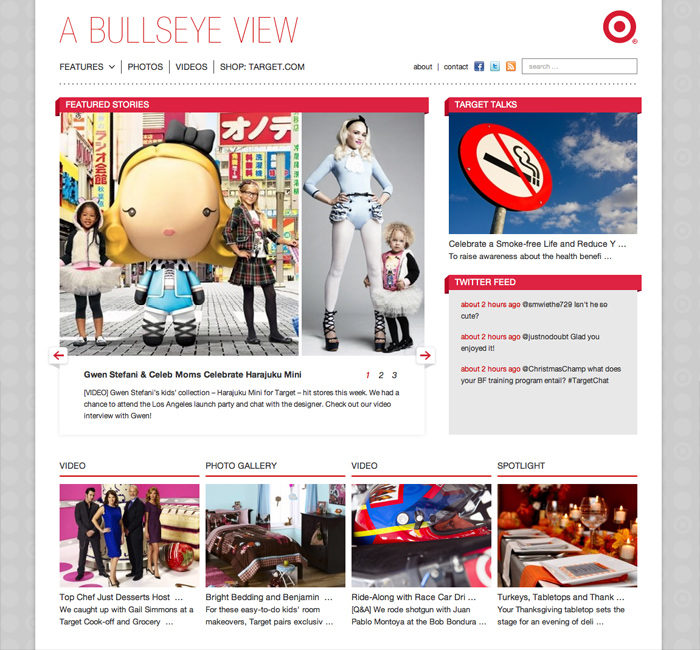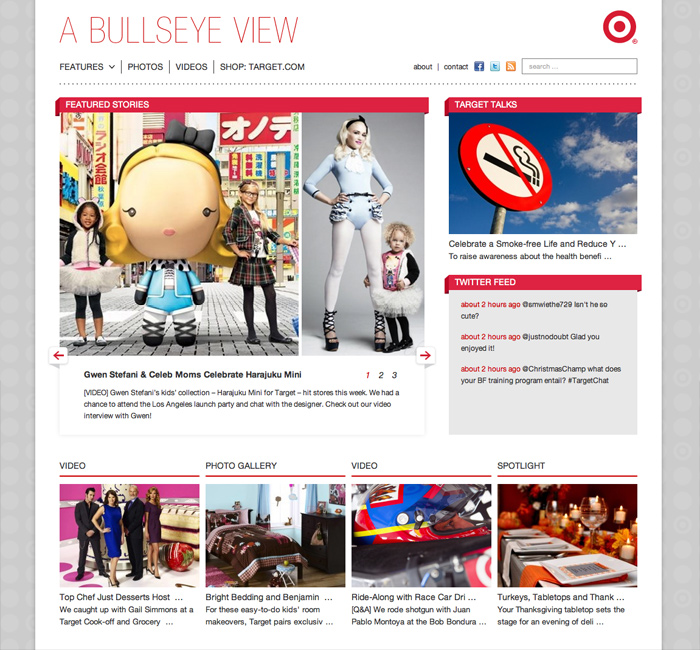 I've gotta say, I'm pretty excited about being able to make cake pops for them and getting to work with one of the stores I've shopped at forever. Pretty cool.
And pretty cool that they carry my Cake Pop Kit and Book, too. I actually saw them both at the store yesterday when I was picking up a few things for Thanksgiving. Awesomeness!
FYI, the book is on sale if you're looking to get one.
I get giddy when I see these in stores. Still so unbelievable to me.
Anyway, want to see the cake pops I made?
Think spots.
Bullseye!
Or rather Bullseyes.
Target's adorable little Bull Terrier mascot in cake pop form.
Visit A Bullseye View to see how to make them.
And if you want to stay on Target, follow them on twitter @aBullseyeView.
Now, I know these are specific and spotted and you're not likely to have a Target-themed birthday party anytime soon, but you can definitely use these cake pops as a base to create other doggie designs. These are pretty different from the Puppy Pops in my book, so take a look and get your creative juices flowing.
And if you could care less about cake pops, that's ok, too. You might like this.
When I was at Target, I saw a cute little Bullseye Gift Card at the checkout. So I couldn't resist grabbing a few to give away with this post.
So here goes.
Enter for a chance to win one of three (3) $100 Target Gift Cards.
Just leave a comment on this post and tell me what you'd buy. Electronics, toys, groceries, Christmas gifts, clothes, candy? Do tell.
Deadline to enter is

Sunday, November 20th at 5 pm ET.

SORRY, TIME'S UP!

Three $100 winners will be chosen at random and announced sometime Sunday evening on this post.
Good luck.
Ruff. Ruff.
P.S. This giveaway is offered by and sponsored by me.
Okay, I just picked the three winners of the $100 Target Gift Certificates. Yay! Yay! Yay! And here they are…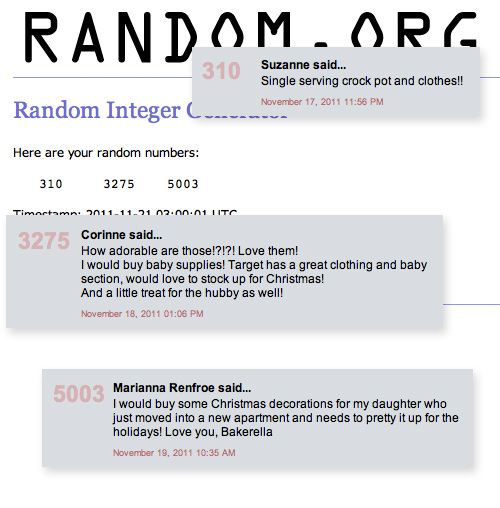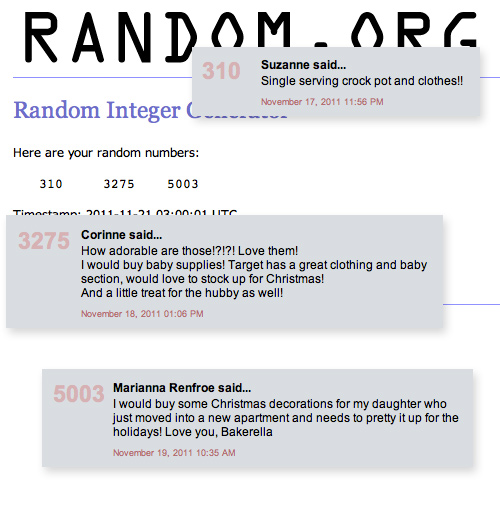 Congratulations Marianna, Corinne and Suzanne. Have fun shopping!