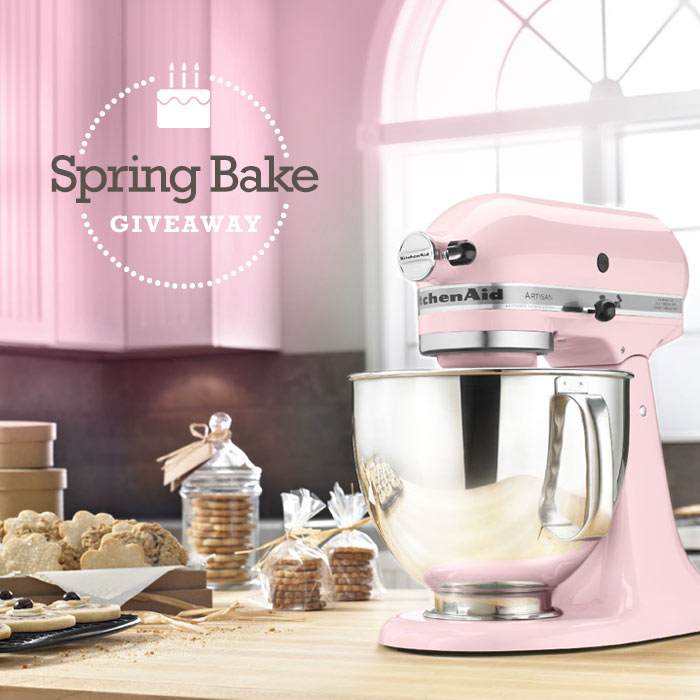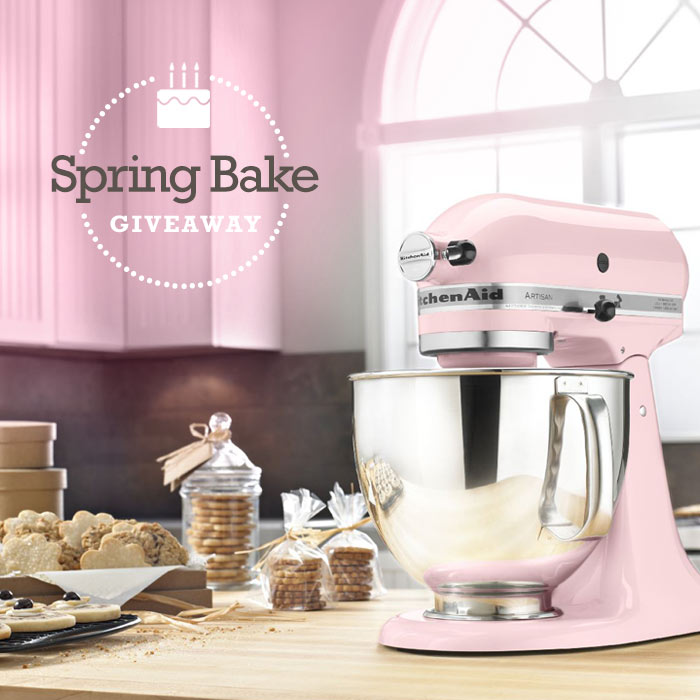 YAY! It's spring and I couldn't be happier. And to celebrate the season, I'm having a sweet springy giveaway for a KitchenAid Mixer in one of the following colors.  The winner gets to pick, too… Fun! What's it going to be? Crystal Blue? Ice? Pistachio? Who's up for Majestic Yellow?
All of these colors are beautiful and put me in the baking mood.
I hope they do for you, too!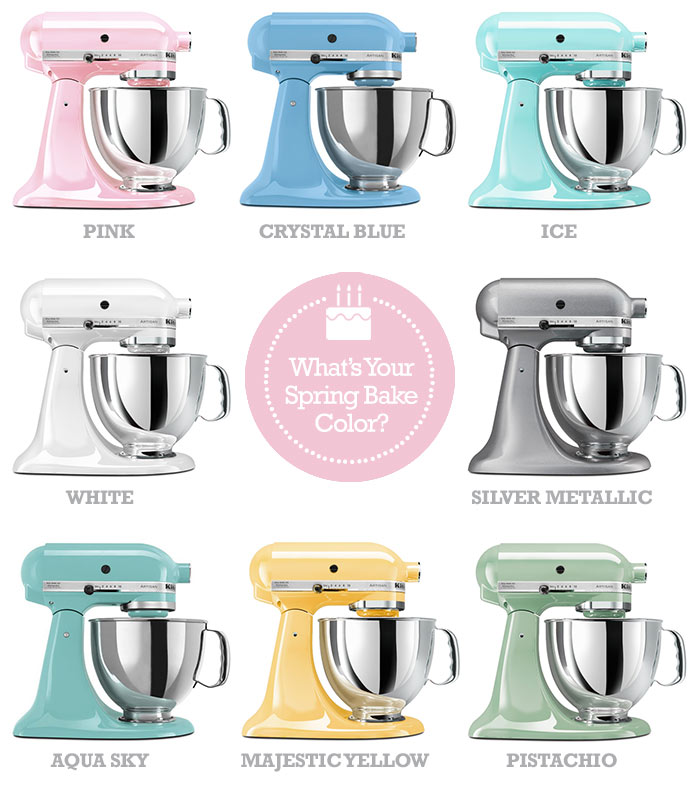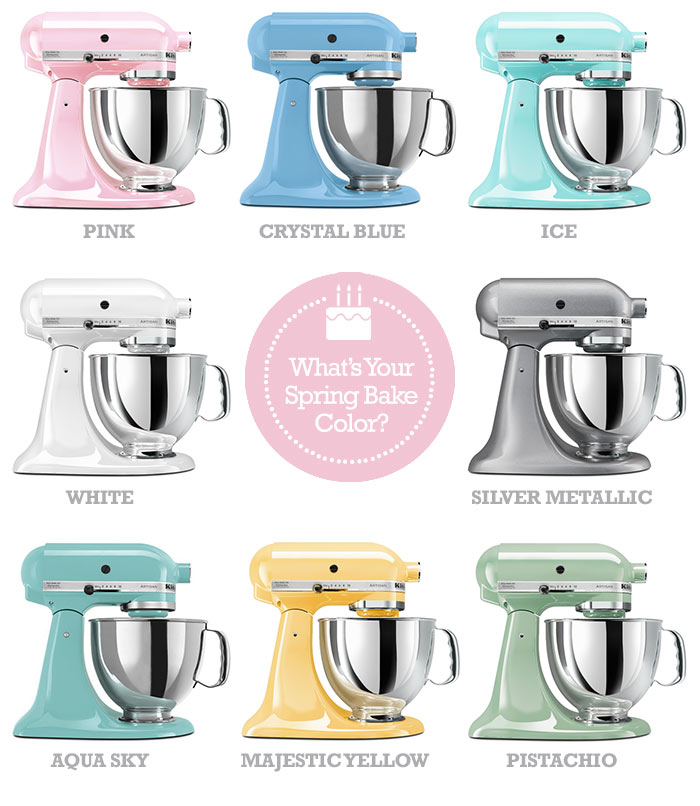 Enter the Spring Bake Giveaway for a chance to win a KitchenAid 5-quart Artisan Series Stand Mixer
To enter, just leave a comment on this post and tell me your favorite color and if you're looking forward to any fun baking soon.
Deadline to enter is Wednesday, April 16, 2014 at 7:00 PM ET. SORRY, TIME'S UP! Winner announced below.
One winner will be chosen at random and announced sometime Wednesday evening on this post.
Good luck guys!
::::::::::::::::::::::::::::::::::::::::::::::::::::::::::::::::::::::::::::
I love reading what you guys are getting ready to bake and your favorite color mixer. And now I'm excited to announce the winner. I hope you enjoy the mixer and make lots of goodies with it. Okay, let's see who it is.
It's Joyce! Comment # 7138. Congratulations – ice is a great choice. One of my favorites.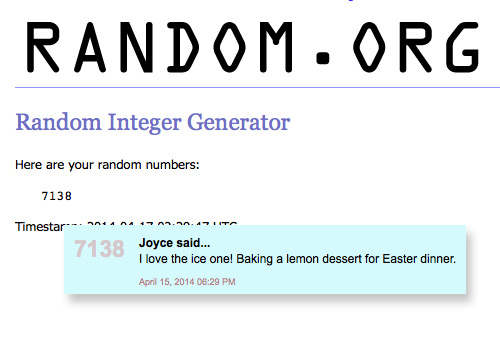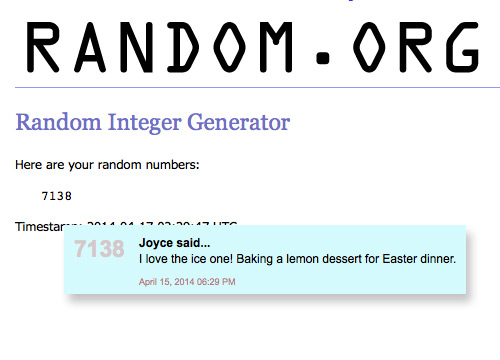 Giveaway sponsored by me.