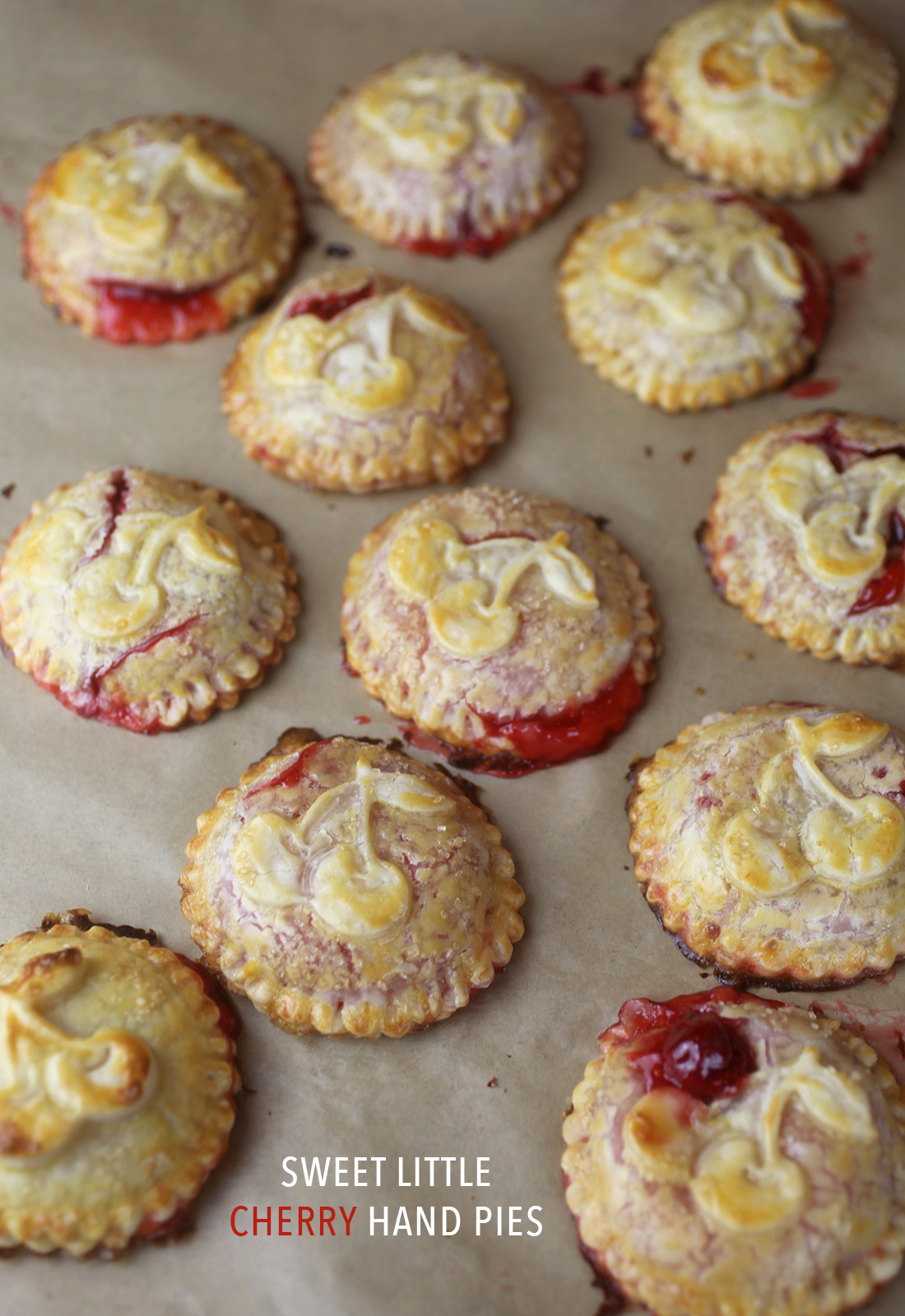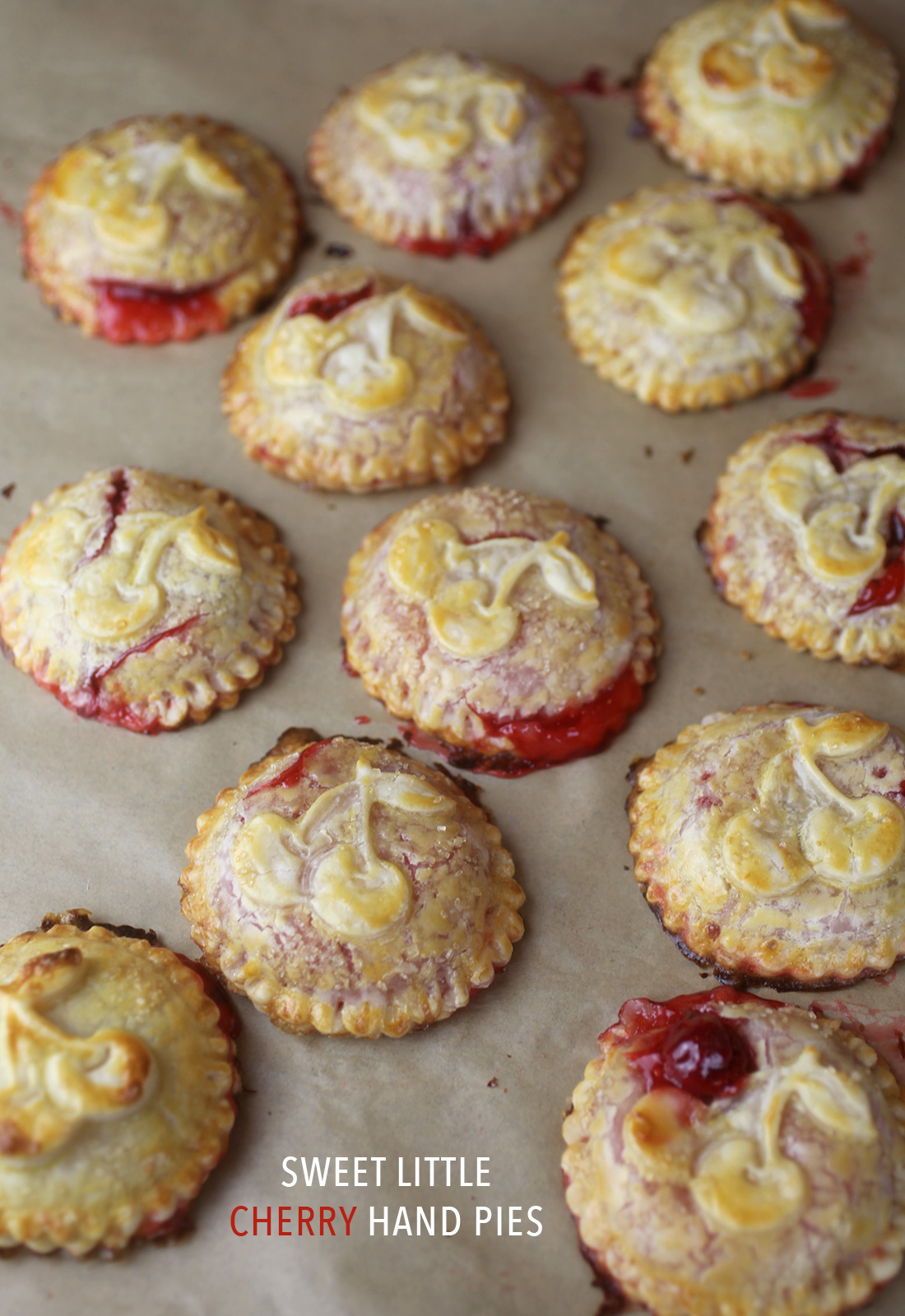 Not necessarily homemade, but definitely handmade. And handy! These sweet little cherry hand pies are so good, so easy, and so much fun to eat.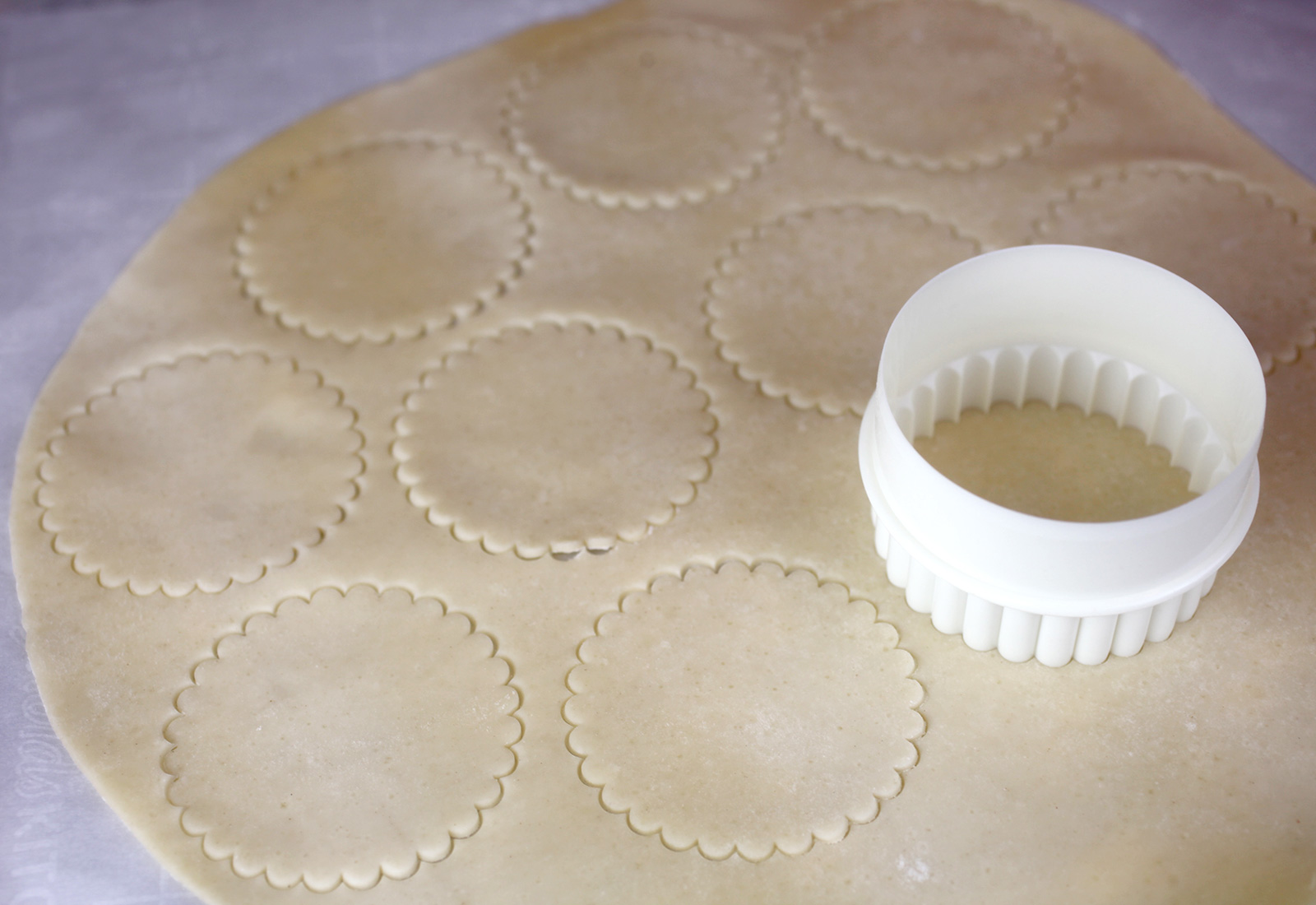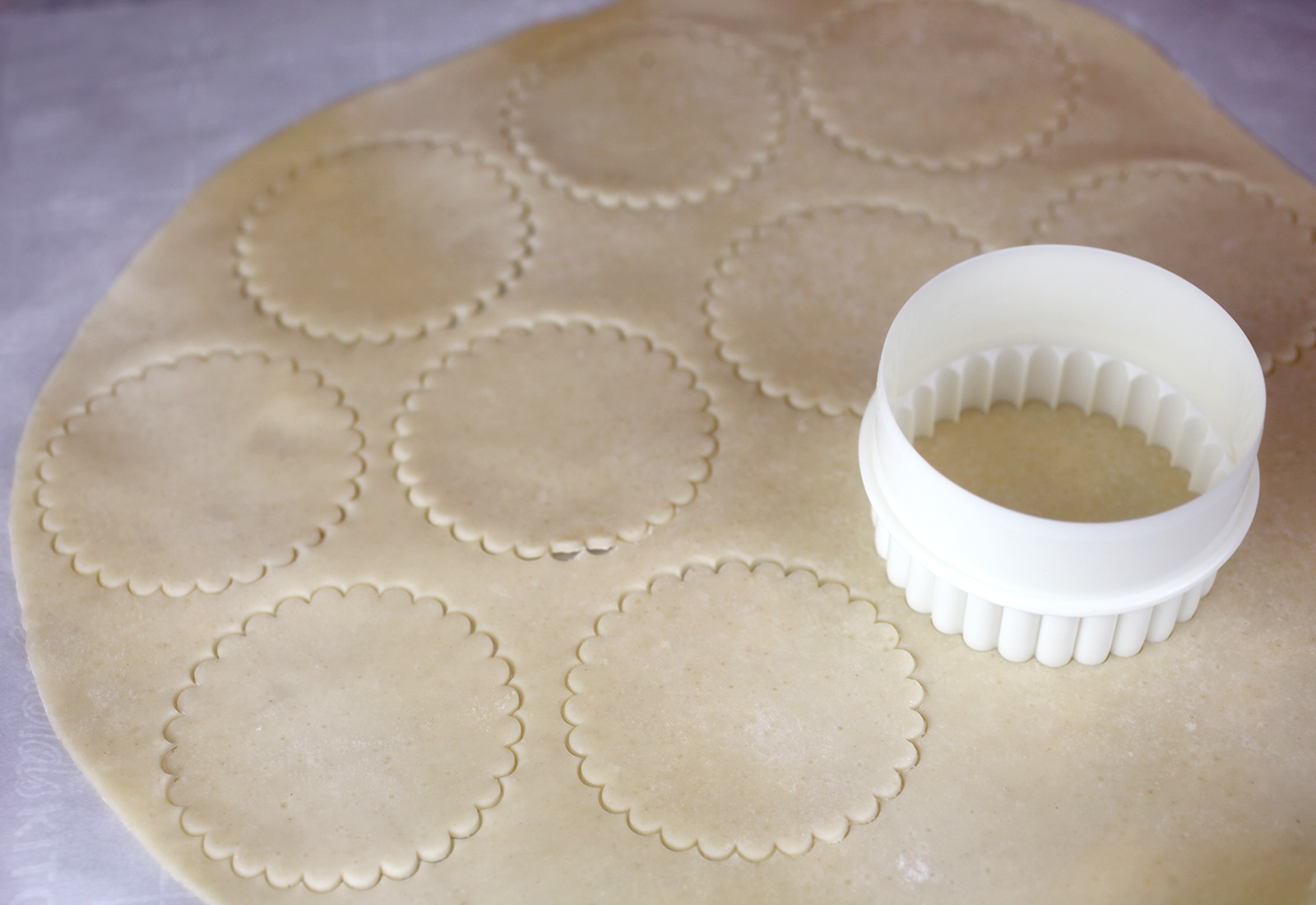 I used refrigerated pie crusts and cherry pie filling for these tasty treats. I just rolled them slightly thinner than they come out of the package.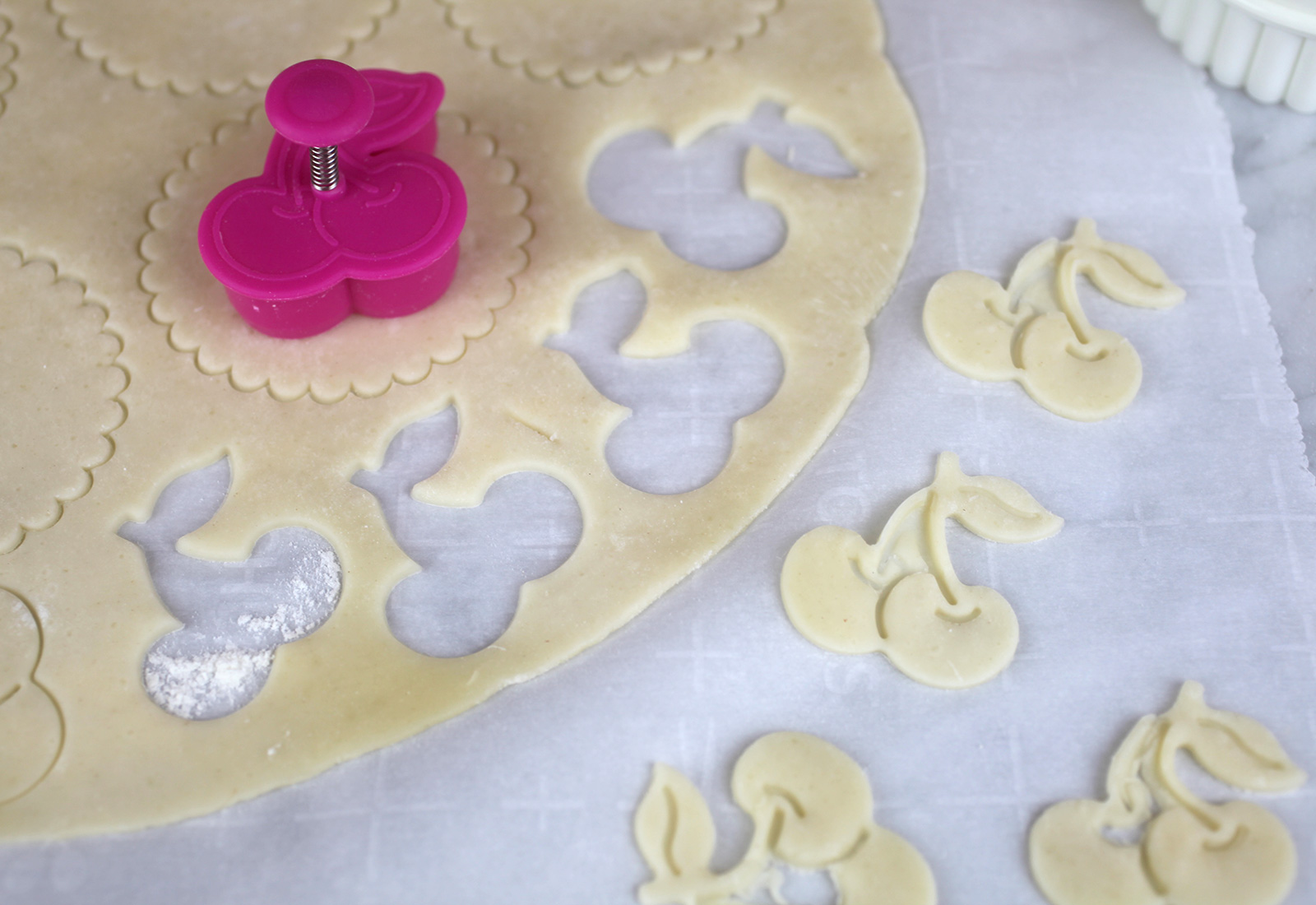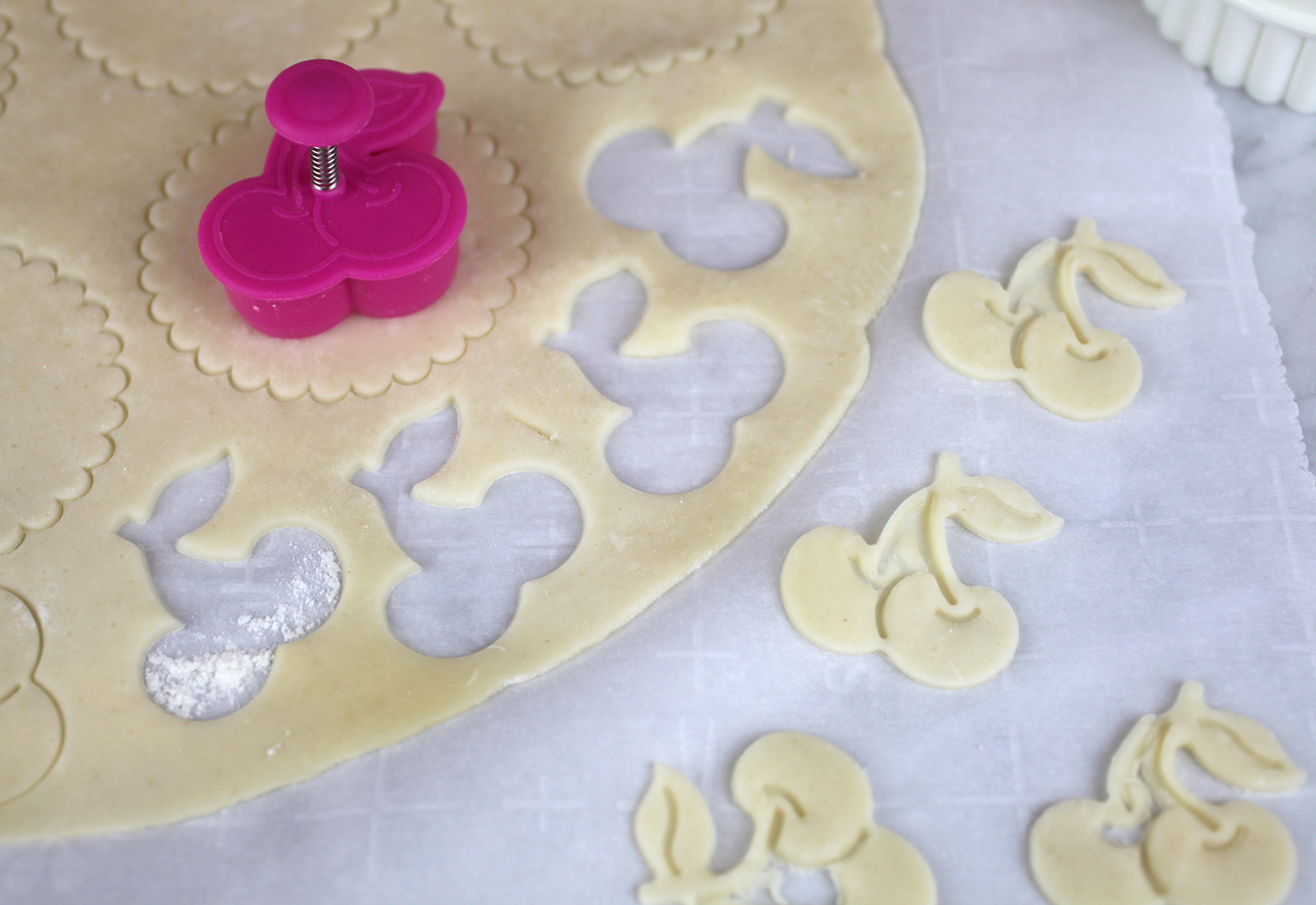 You can stuff them with your favorite filling, but I've been dying to use this little cherry cutter for something and well, that's all she wrote. I mean so super cute.
Here's the cutter I found on amazon.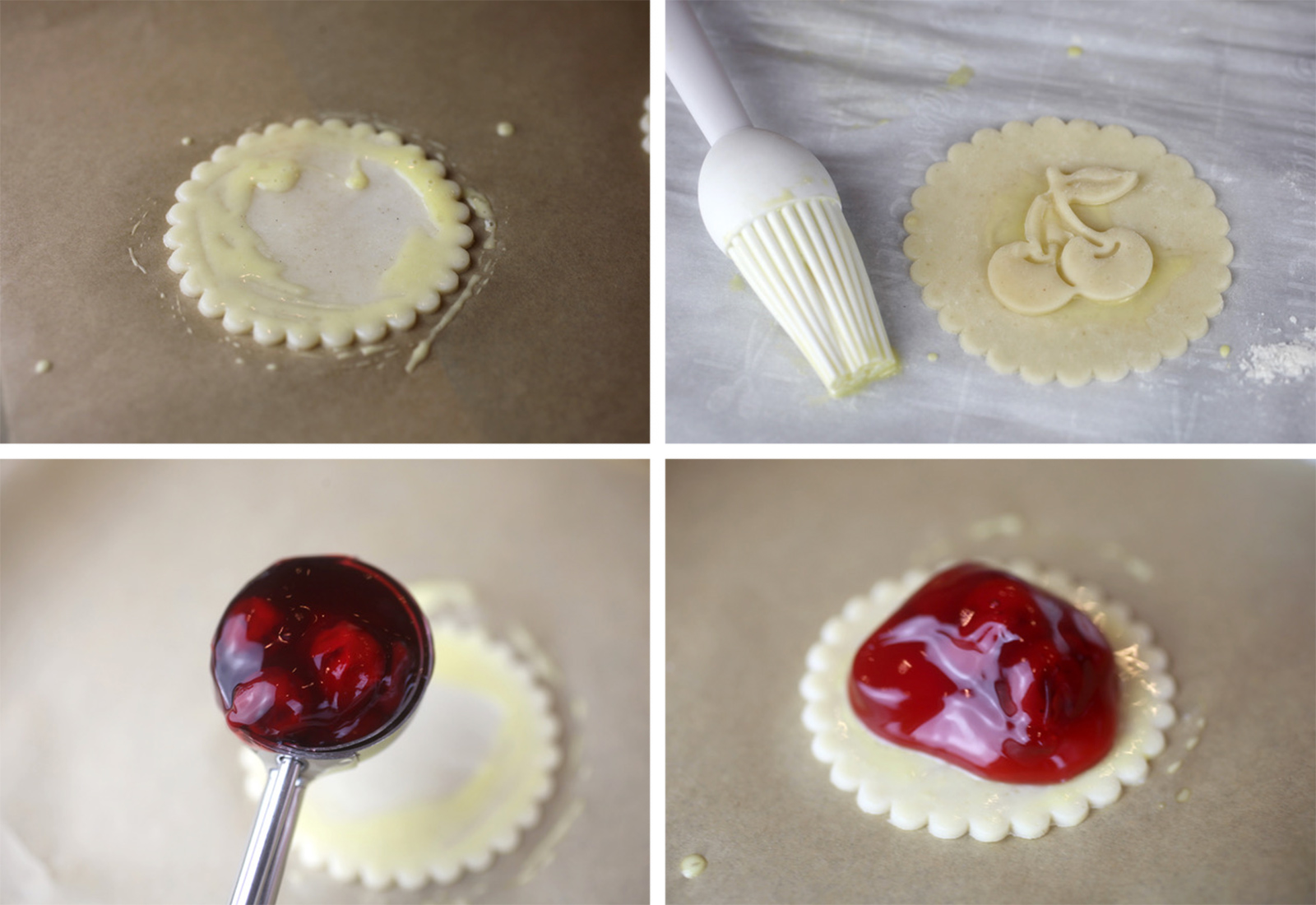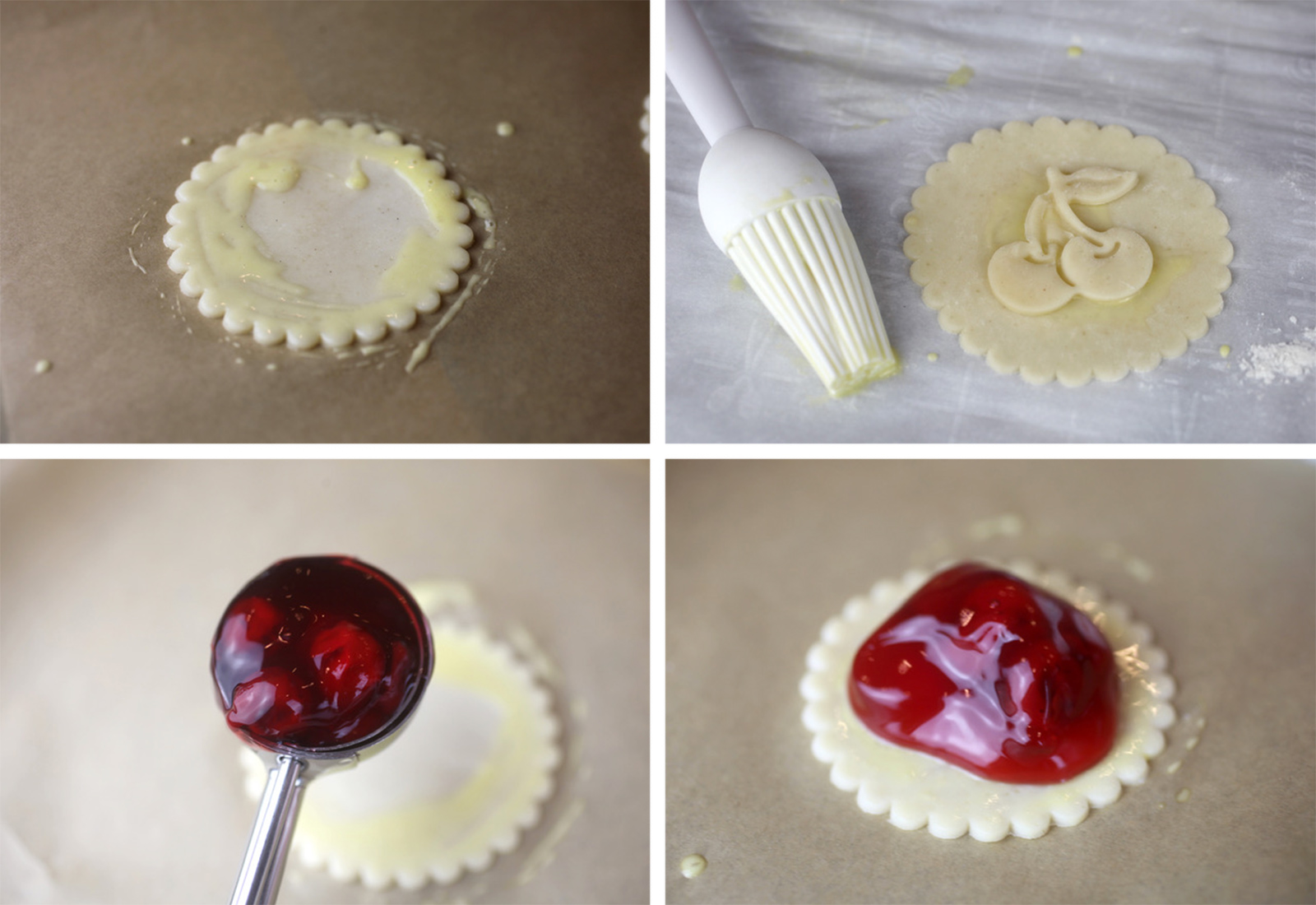 The pies themselves aren't very big so you can definitely eat them in just a couple of bites. Yum and Yay!
Cut out two circle shapes for each pie. With the extra pie crust, cut out fun shapes like these cherries to place on top. Place a circle shape on a parchment paper covered baking sheet and brush the edges of the bottom pie crust with an egg wash. Brush the top center of the second pie crust circle and place the cherry shape right on top so it will attach when baking. Fill the centers of the pies with a small cookie scoop full of cherry pie filling.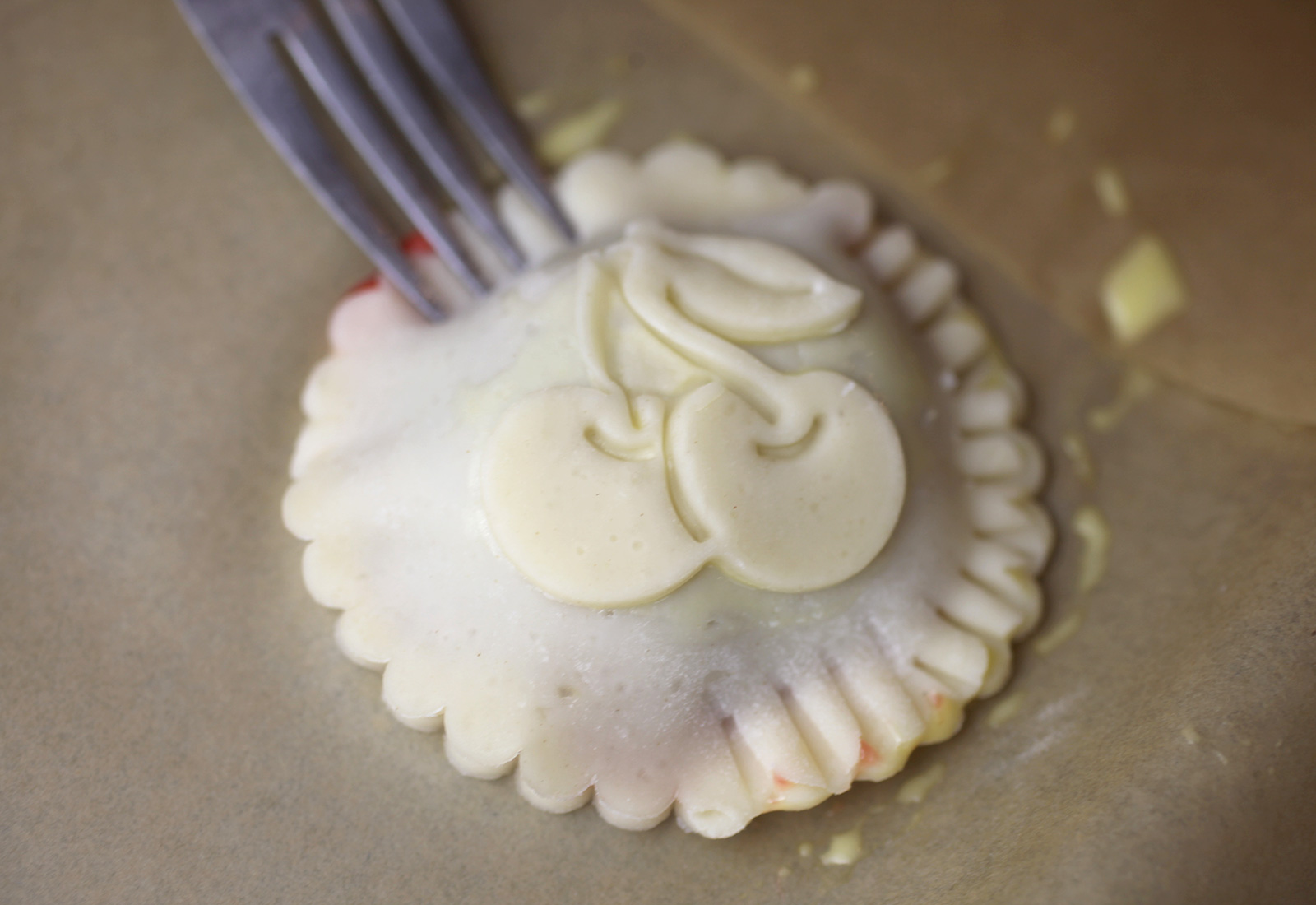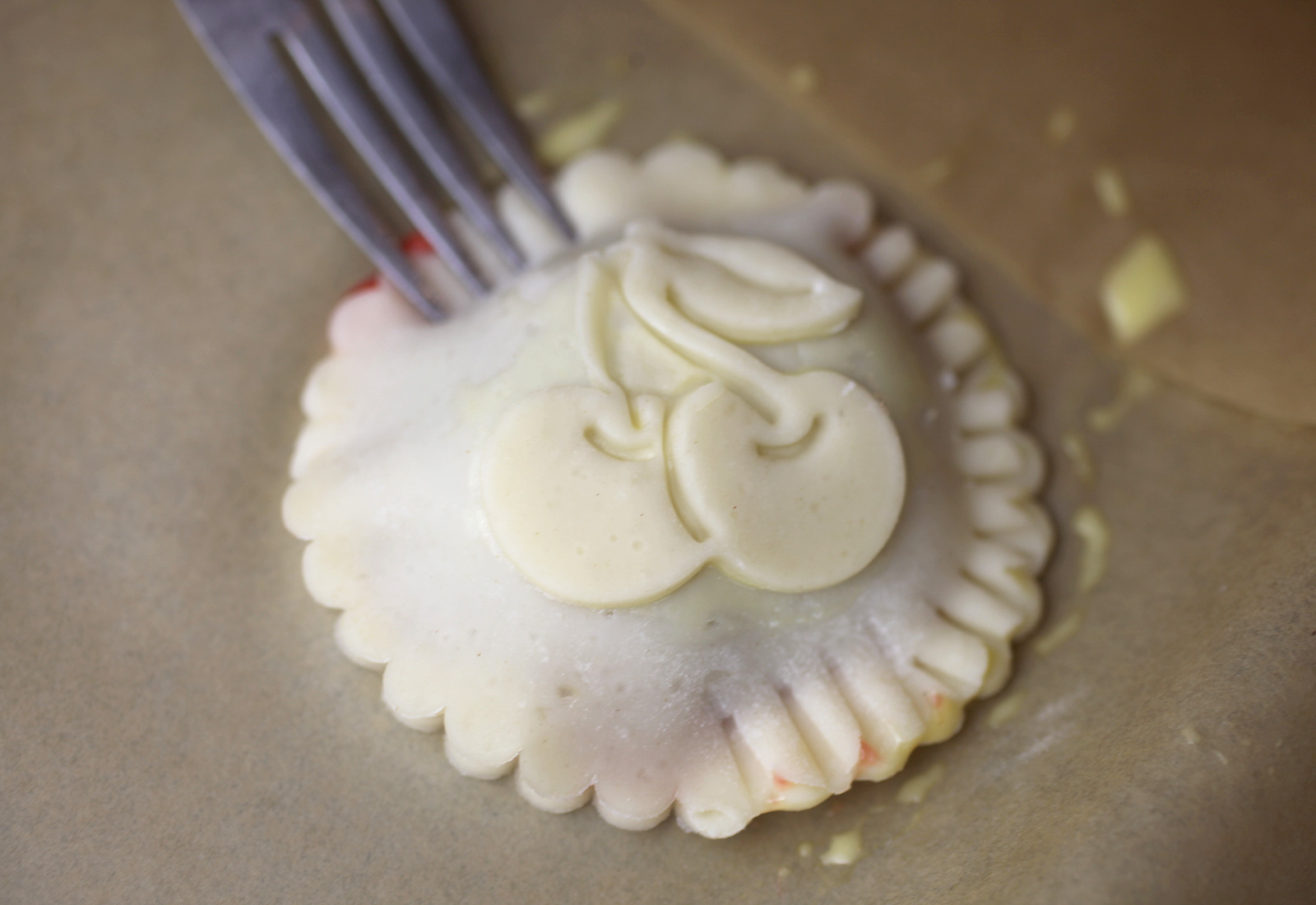 Then place the cherry-decorated pie crust circle right on top. Carefully press the tines of a fork around the edges to seal it all in.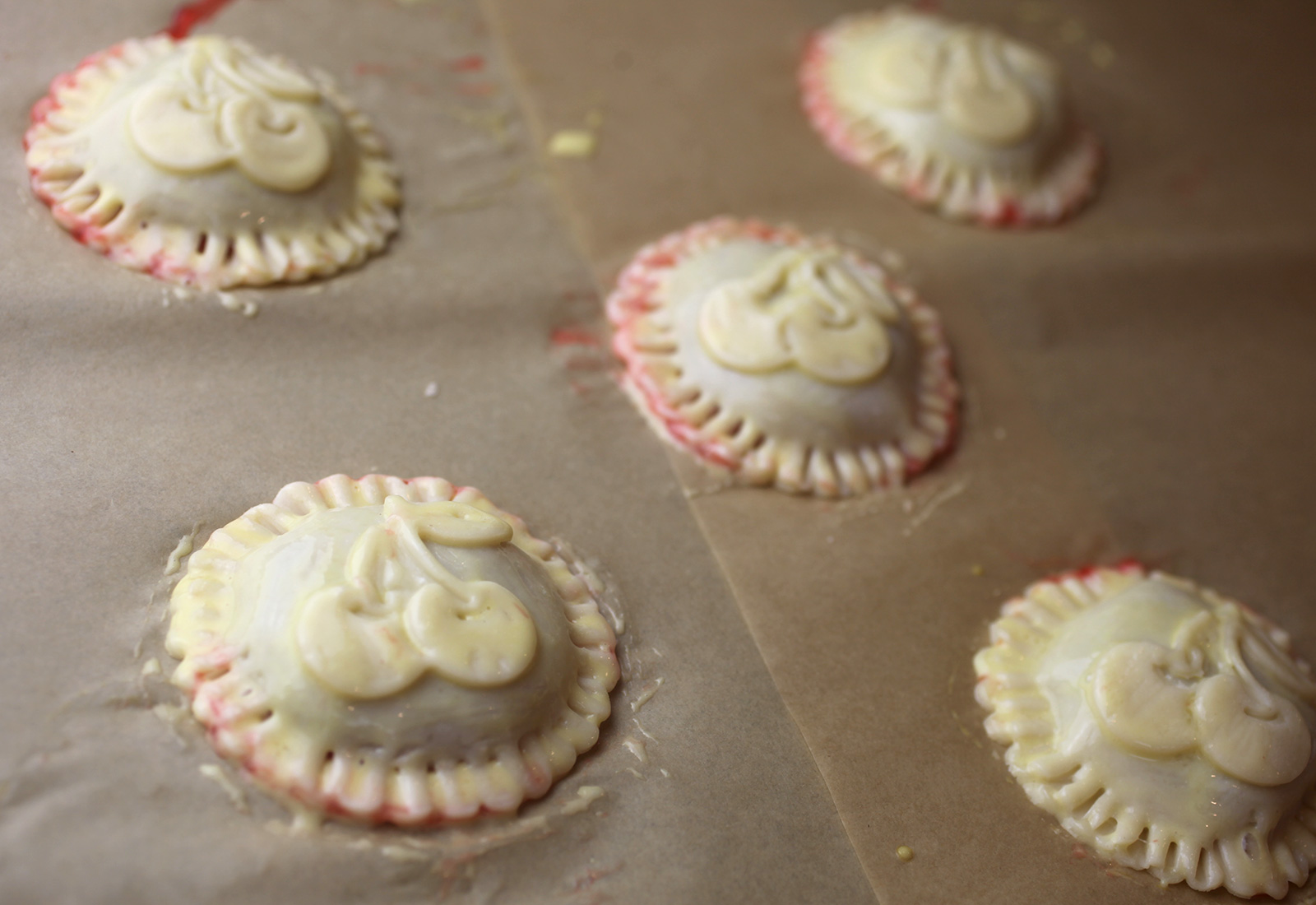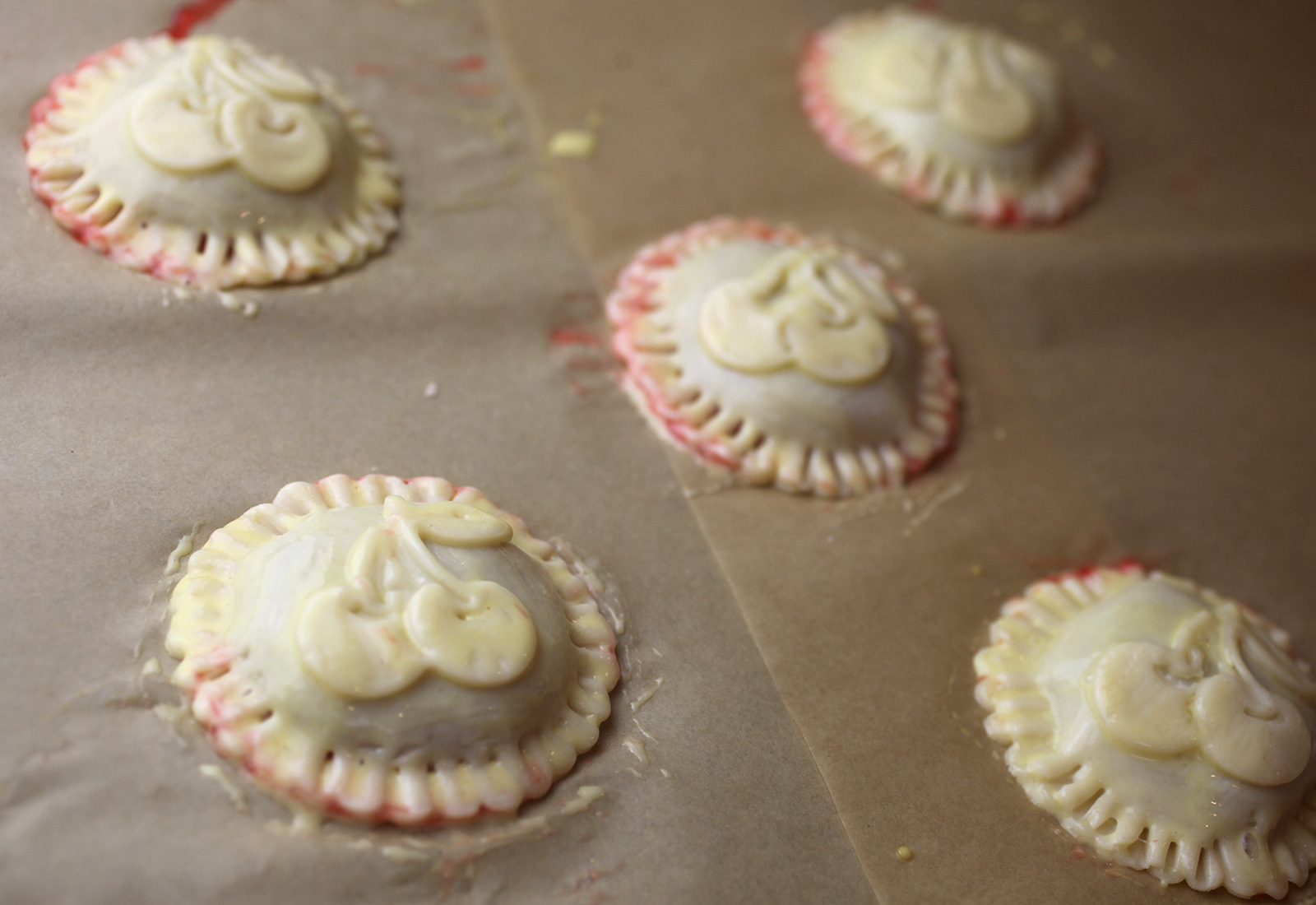 Don't worry if some of the filling squeezes out while you are sealing them. Just wipe off any excess before baking. And don't forget to give each prepared pie a final brush of egg wash for a nice golden brown color when baked.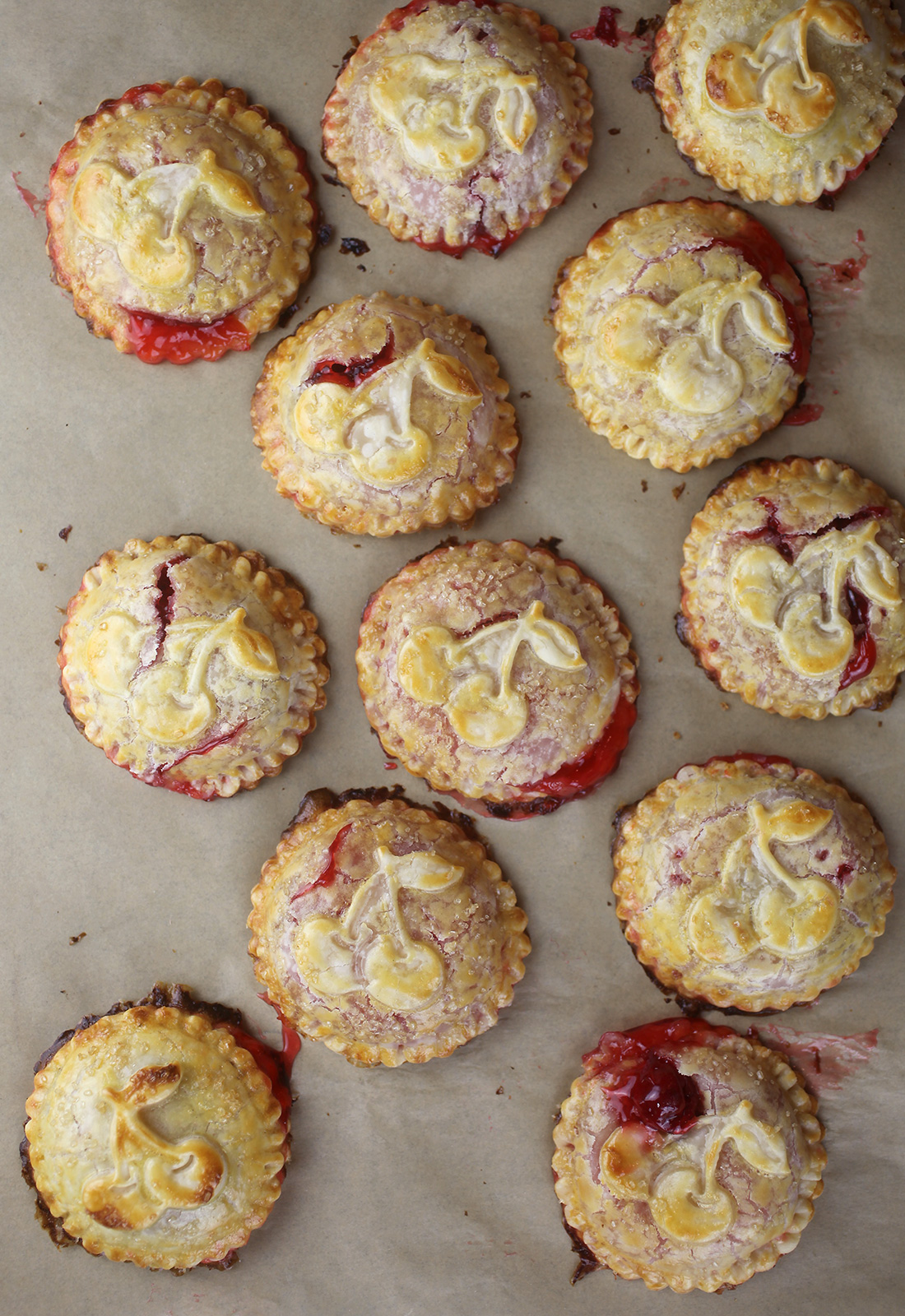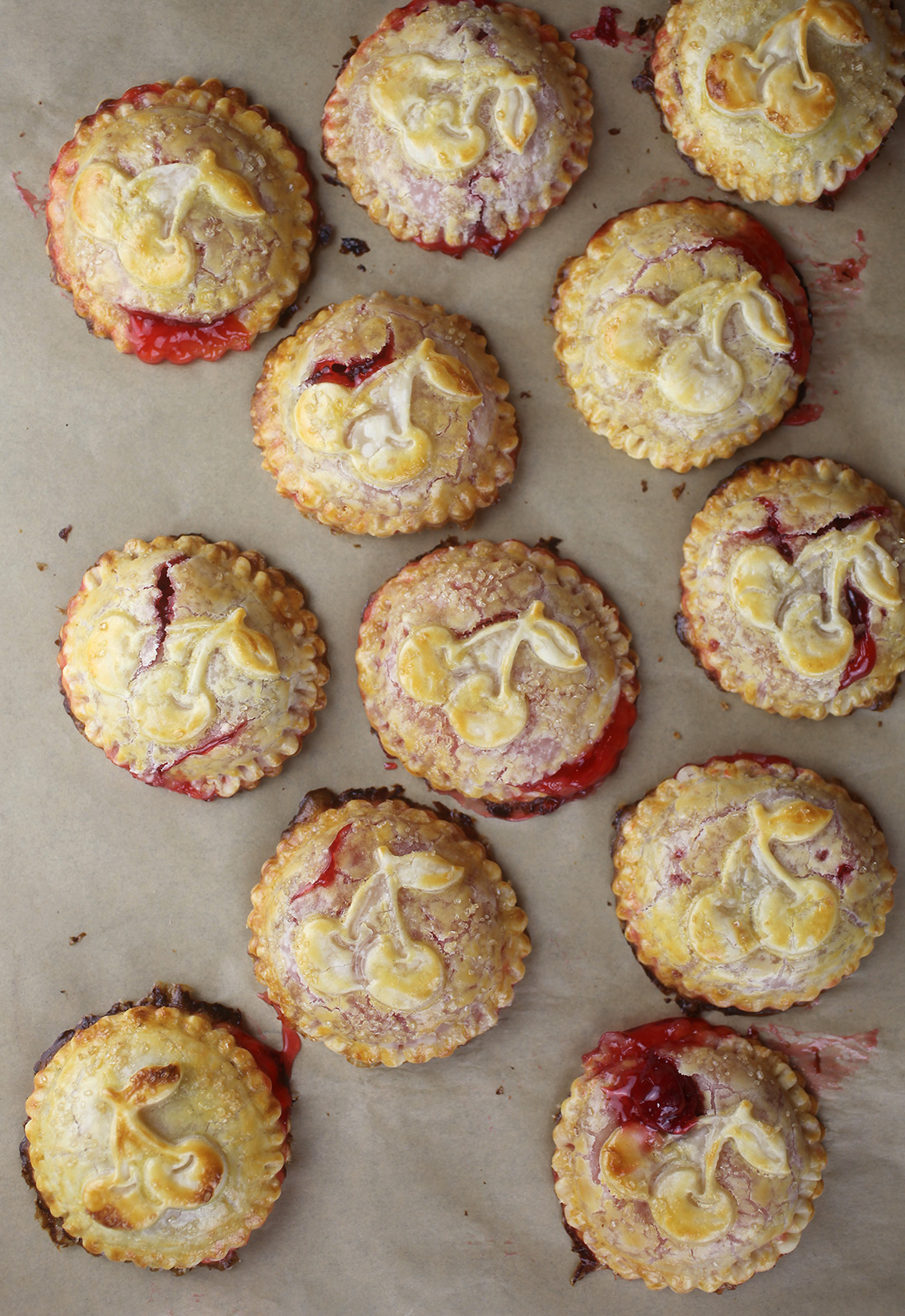 See! The pies will break open slightly to reveal the cherry flavor inside.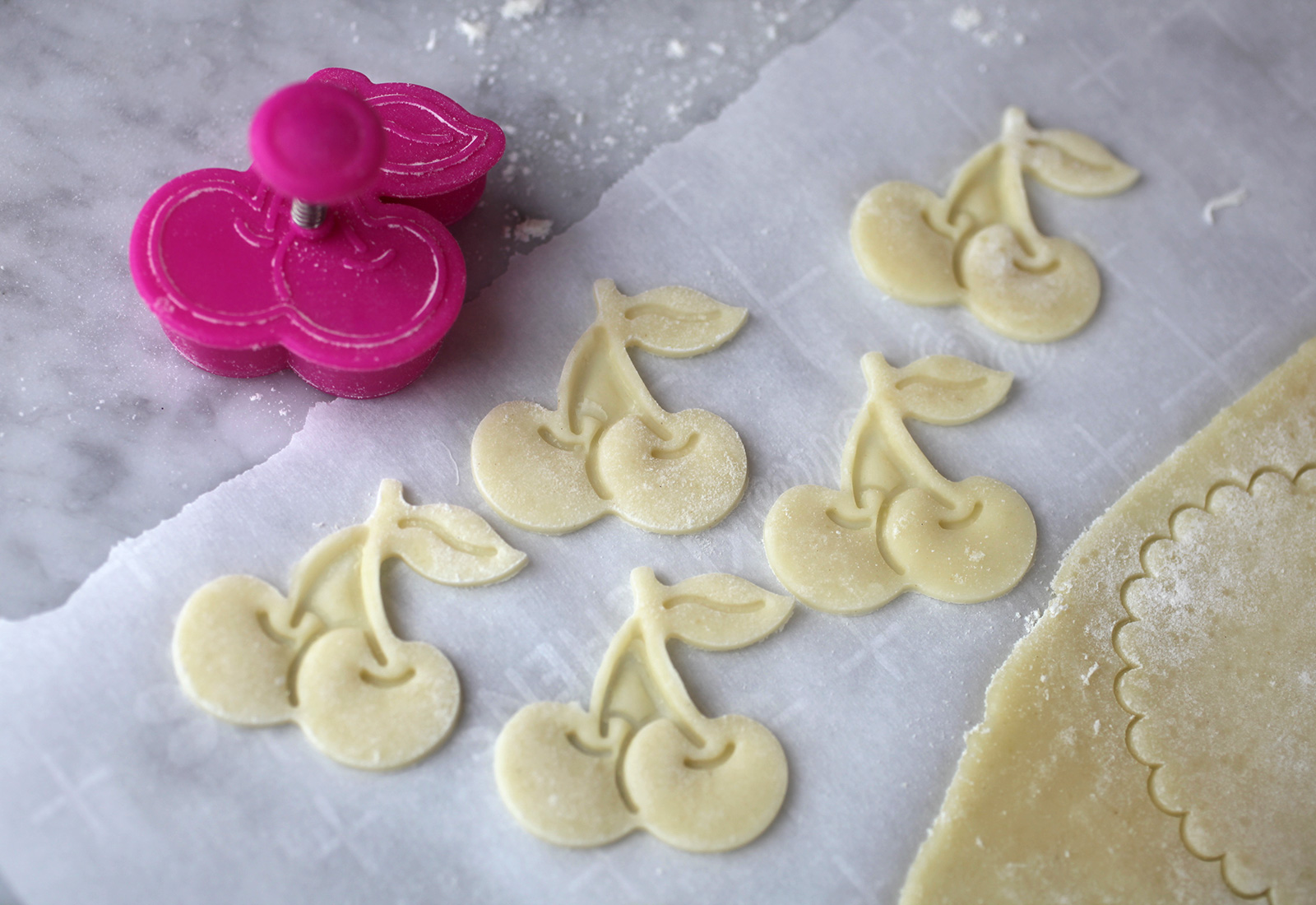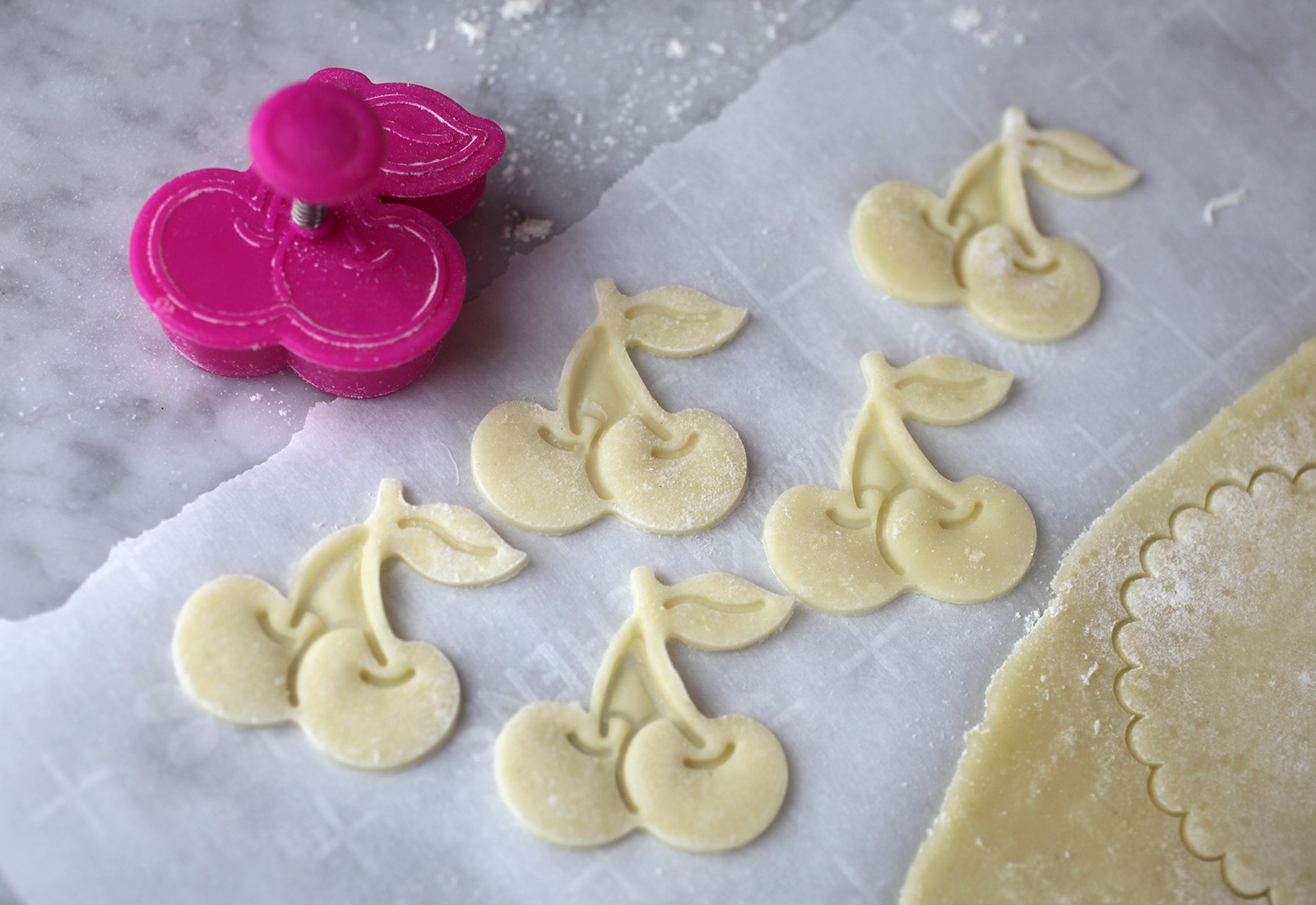 That's helpful if you weren't paying attention to these adorable cherry cutouts for the flavor cue. These would also be fun with little phrases, but cutting out tiny letters would take a lot more time.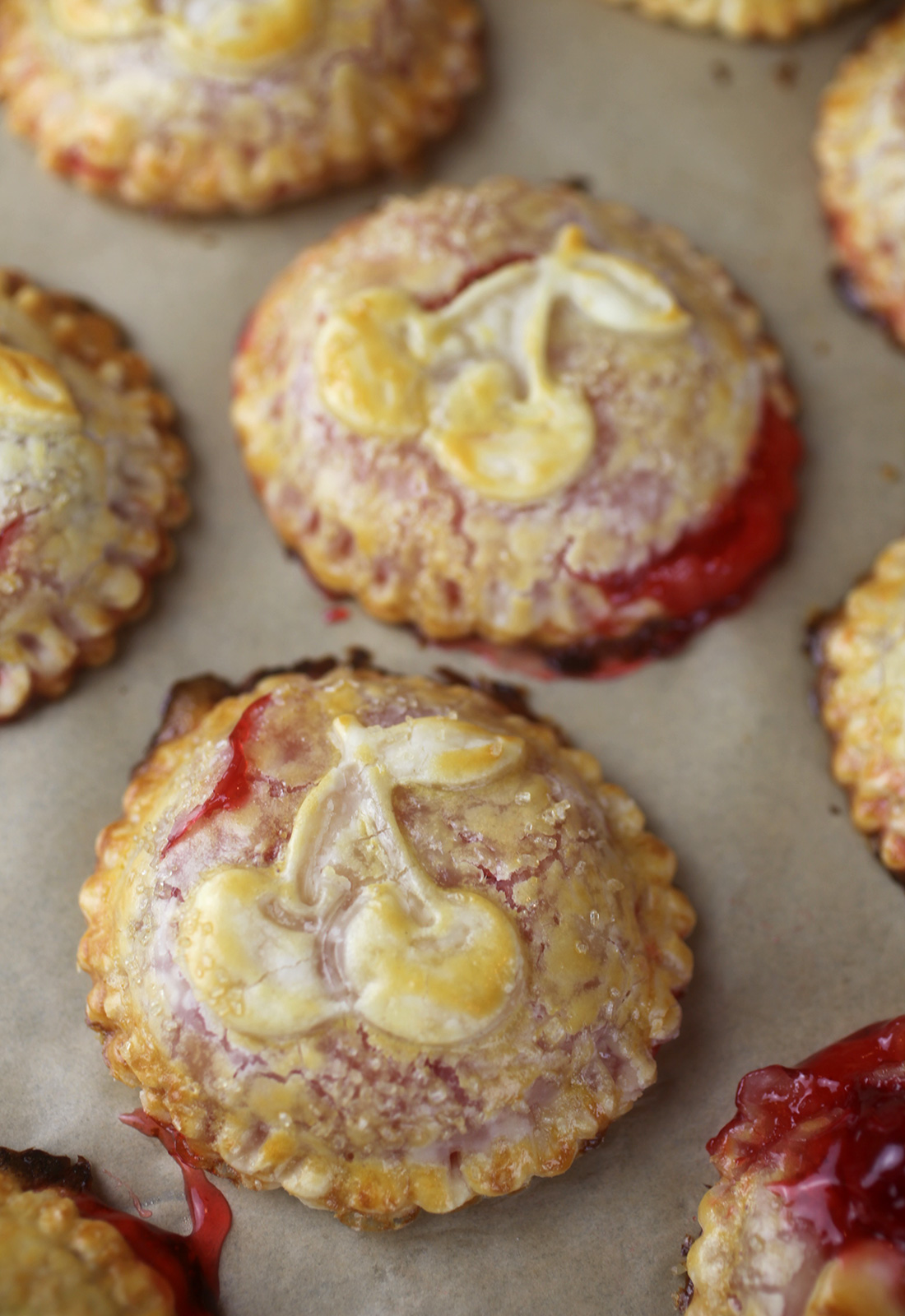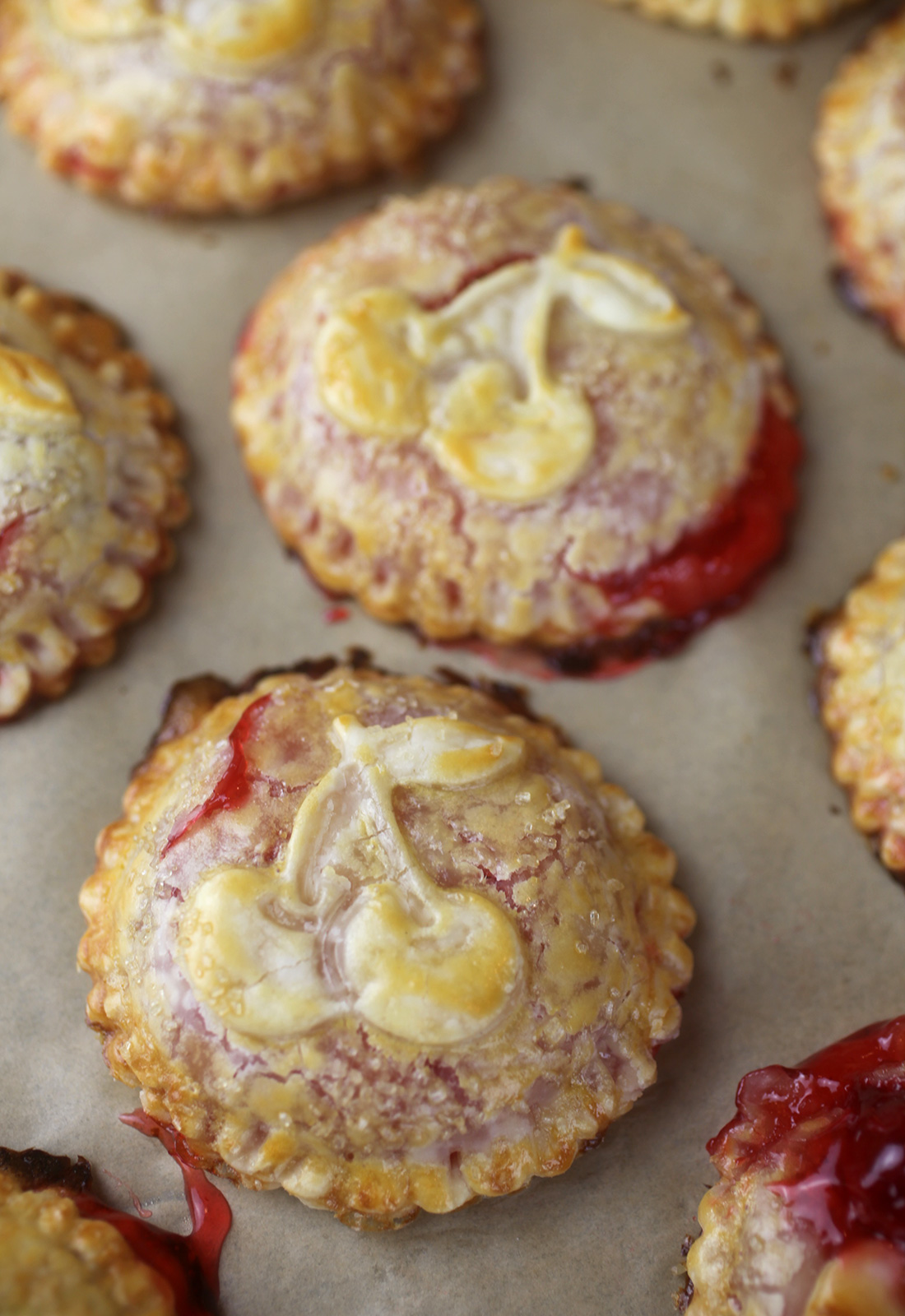 These were so good for such a quick little treat!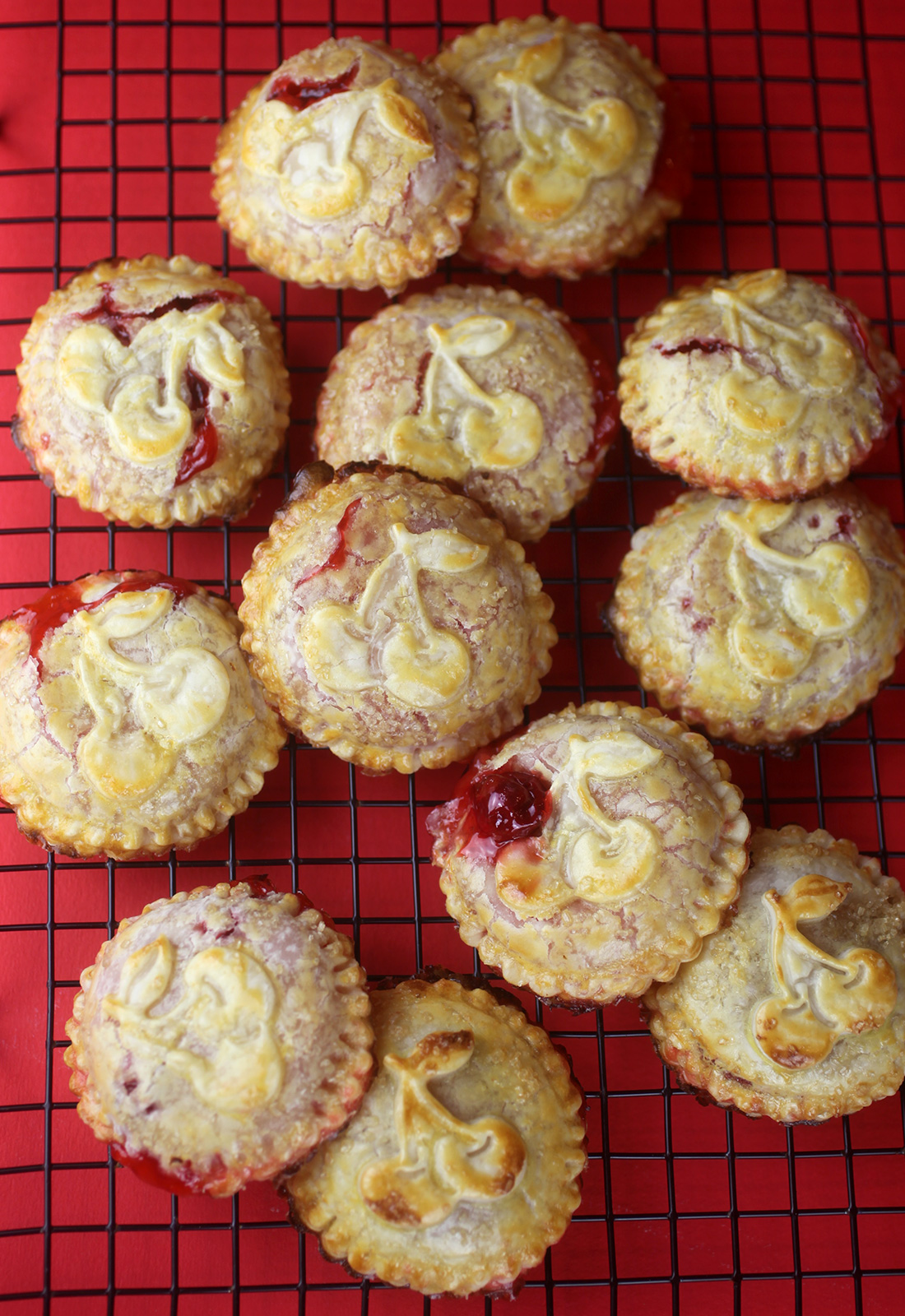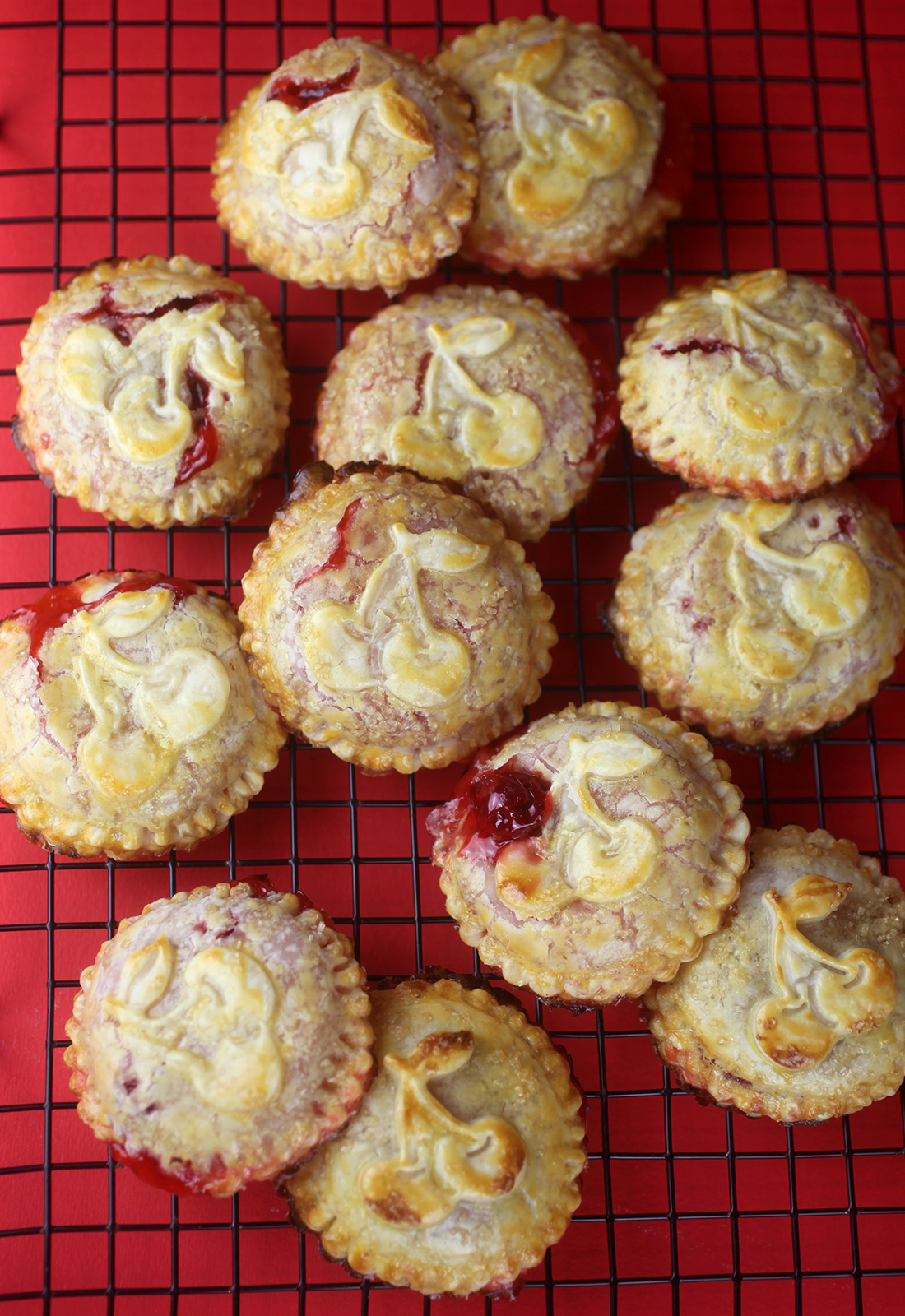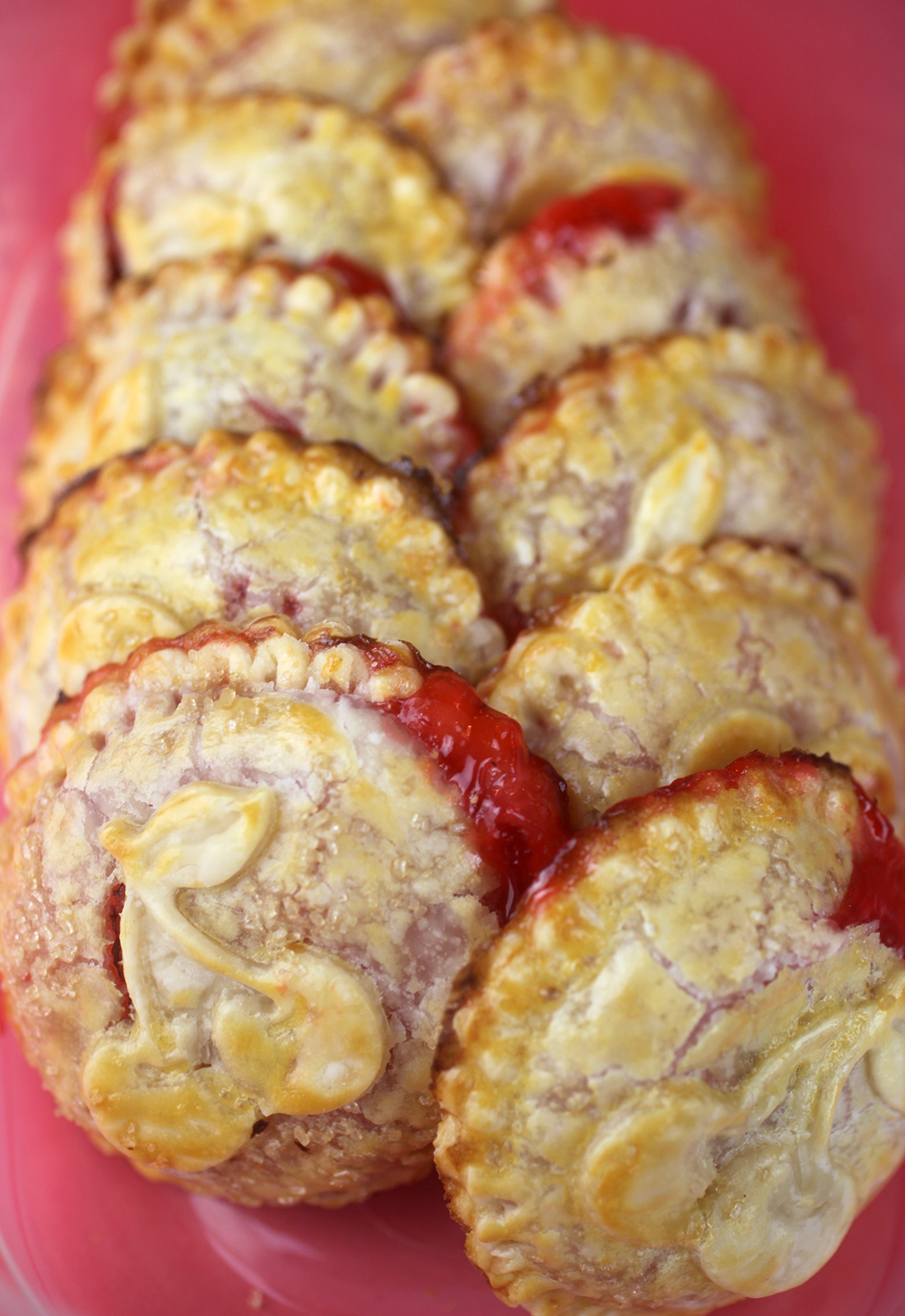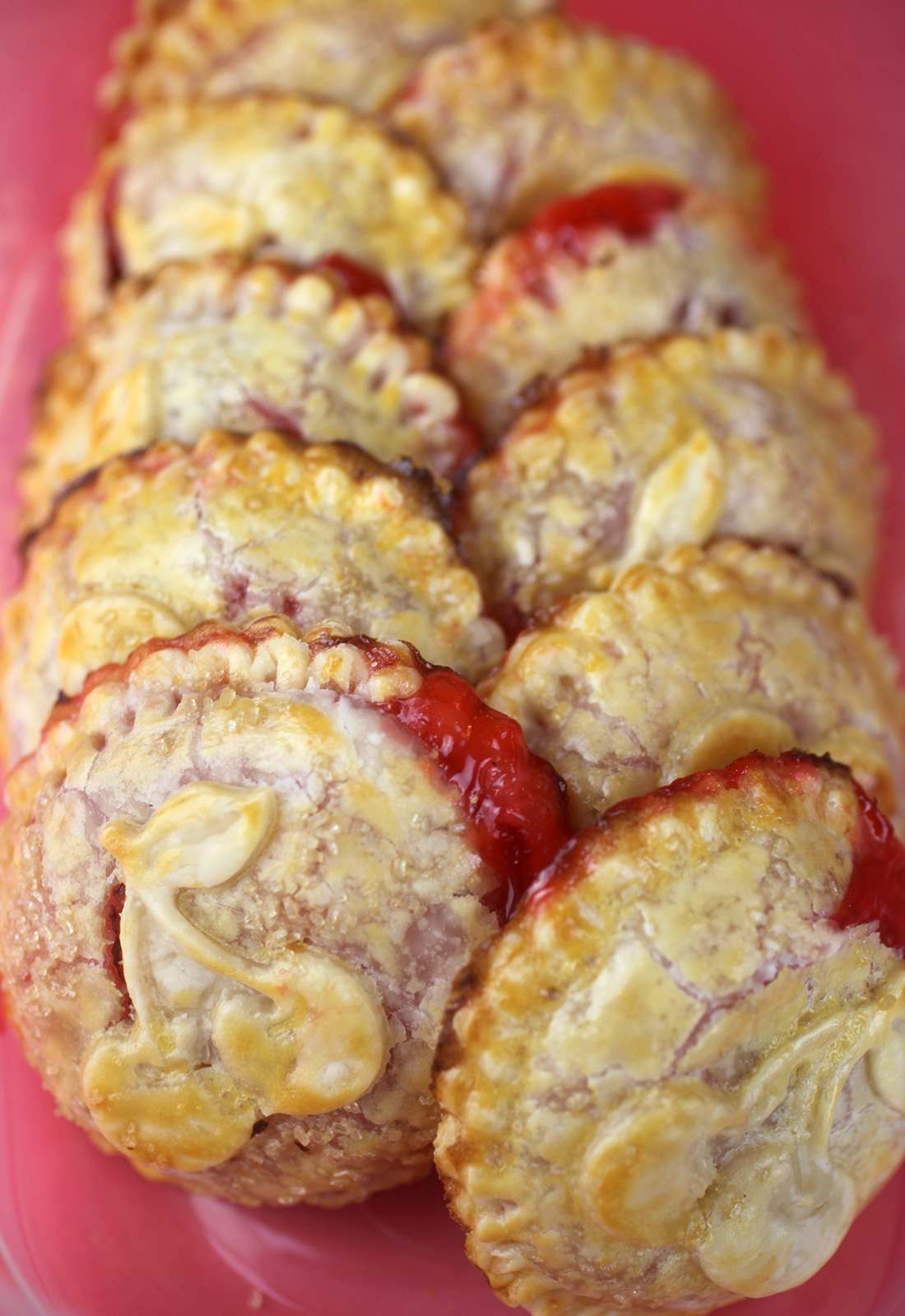 I packed up a bunch of them for my mom (cherry fan all the way) and she absolutely loved them.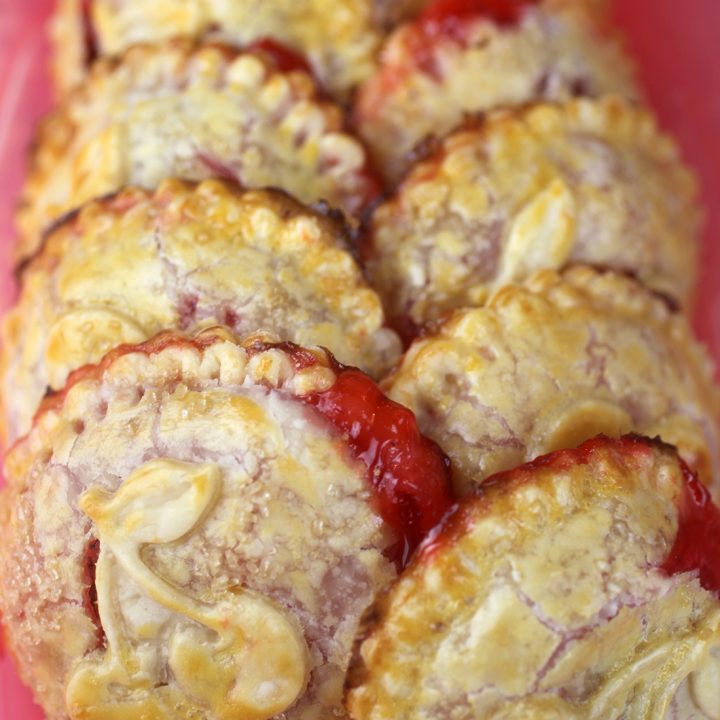 Yield: 10-14 pies (see note)
Sweet Little Cherry Hand Pies
Prep Time 30 minutes

Cook Time 15 minutes

Total Time 45 minutes
Ingredients
1 package refrigerated pie crusts (2 crusts)
1 - 21 oz can cherry pie filling
1 egg
2 tablespoons heavy cream
parchment paper
flour for dusting
3-inch round or fluted cutter
1 1/2-inch scoop
cherry cutter (optional)
vanilla sugar (optional)
Instructions
Preheat oven to 400 degrees Fahrenheit and line baking sheet with parchment paper.
Place another sheet of parchment paper on the counter and lightly dust with flour. Place one round pie crust on the parchment and gently roll a bit thinner.
Cut out 10 circles close together with a round cutter. Cut not quite 3 inches.
Stir one egg and heavy cream together to make an egg wash.
Place five pie shell circles on the parchment paper lined baking sheet and brush just the edges with egg wash.
On the top of the other five pie shell circles, brush the center with egg wash and attach a cherry cutout on the top of each.
Spoon or use a 1-1/2 inch scoop to place filling in center of the bottom pie shell. Place a cherry decorated pie circle on top and gently press the edges together. Use the tines of a fork to seal edges all the way around. Note that a bit of the cherry filling may ooze out. Just wipe off any excess from around the pie.

Brush the entire top of the pies with egg wash, sprinkle with vanilla sugar and bake for about 15 minutes.

Remove, let cool and repeat steps with the second refrigerated pie shell that came in the package.
Notes
Makes 10 pies with cherry decorations, 12 without. And if you reroll the excess dough scraps, you can get 12 pies with decorations, 14 without.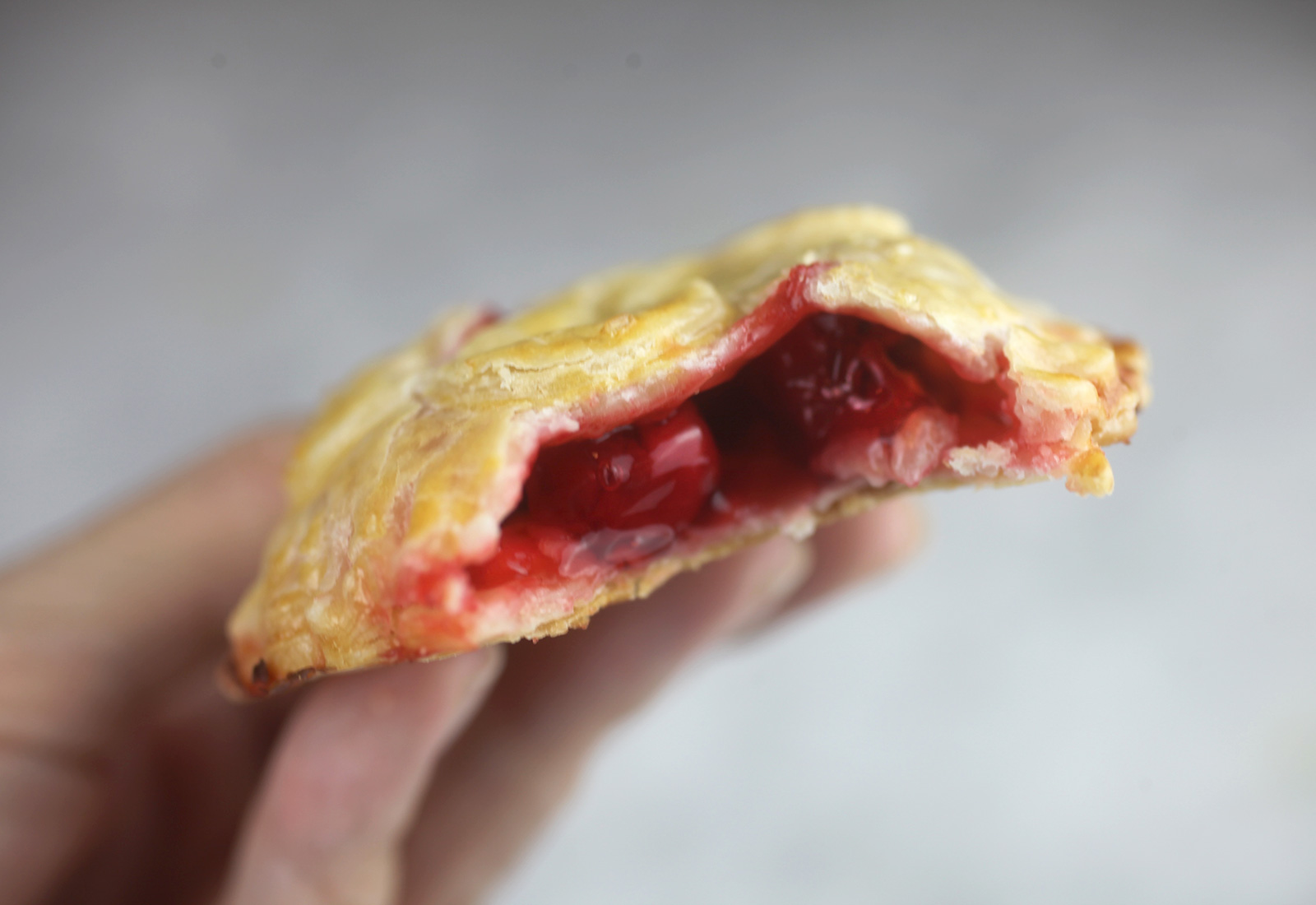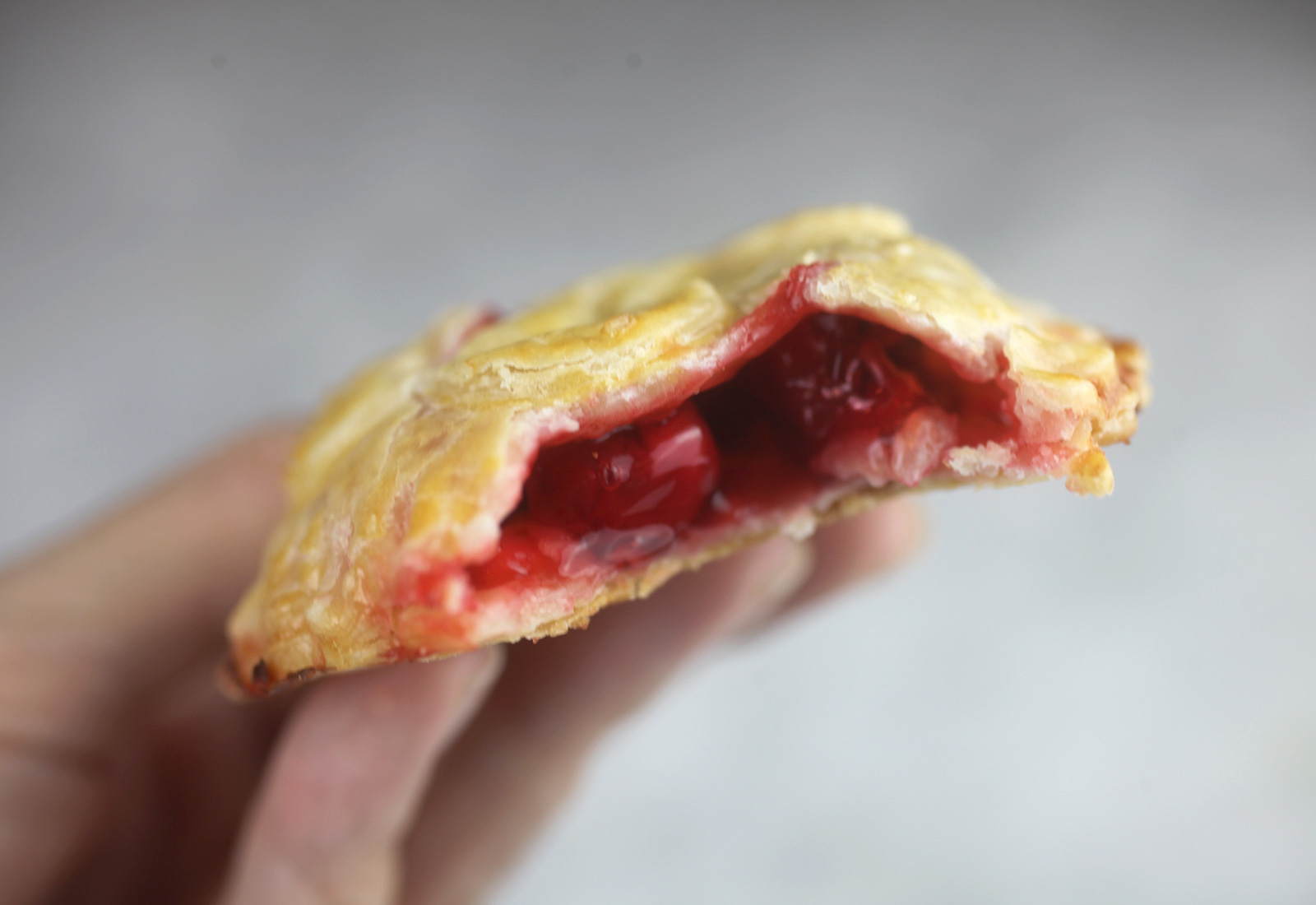 So did I. And that's saying A LOT from a less that enthusiastic fruit or pie person. I loved these and can't wait to make them again.
Hope you enjoy them, too!